The Budget Netherlands Travel Guide includes 18 Important Travel Planning Tips that will allow you to see and do more on your budget. Learn how you can benefit.
Welcome to the Netherlands Travel Guide! The Netherlands lies between Belgium and Germany. They are sometimes referred to as 'Holland', despite this being only a small part of the country. Almost entirely flat and coated in tulip fields, windmills, and picturesque villages. Around half of the country was reclaimed from the sea!
Plenty of people touring Europe still tend to just head to the big cities. Amsterdam, Rotterdam, Utrecht, Delft, and many others all offer something very special for the inquisitive traveler. The smaller towns and cities can provide truly amazing experiences.
Thanks to being comparatively small, and largely unspoiled by war, the Netherlands is just a little short of a perfect destination for visitors on any size of budget. Plus they offer outstanding transport links, high-quality accommodation, and English as essentially an unofficial second language.
Here is everything the team at The Netherlands Travel Guide has learned after many trips to this incredible little country.
What Are the Best Places to Visit in the Netherlands?
Let's start with the most famous. Amsterdam is famed for its 165 canals and home to more bridges than Venice! Filled with the traditional, gloriously well-maintained 17th and 18th-century architecture. It features hundreds of small alleyways, shops, craftworks, markets, and cafes that make it perfect for simply wandering around without a care in the world. Throw in some of the world's finest galleries and museums – the Rijksmuseum and Van Gogh Museum are perhaps the most famous. It is simply impossible not to stumble across something fascinating as you meander through the streets.
Amsterdam is – of course – renowned for its more liberal approach to partying. The city still runs a highly regulated Red Light Area and is home to many cafes offering recreational use cannabis. Just be careful not to go overboard.
In recent years the city authorities have clamped down on the 'anything goes' culture (much to the approval of most city residents). So while you can still have a wonderful time enjoying the vibrant Amsterdam night economy – do so with a little more care than previous generations.
Most people will arrive in the Netherlands from Amsterdam. A sizeable proportion will then move on to another major city. The Ultimate Netherlands Travel Guide recommends that all visitors take the time to explore other parts of the country. You can get to other cities extremely easily (more on this to come).
— The stunning architecture and sites now to be found in Rotterdam are truly breathtaking.
— Leiden is another place to visit for anyone wanting a far more 'Dutch' experience than offered by Amsterdam.
— The Hague is a must for those interesting in enjoying some of the world's finest gastronomy.
— Groningen over in the northeastern part of the country is a superb city that deserves its reputation as something of a hidden gem.
One place that we would recommend everyone lucky enough to visit the Netherlands tries to find the time to explore must be Giethoorn. Not only is this village utterly gorgeous – it has absolutely no cars! Canal boats are the only way to get around the place – offering a quite surreal experience especially after the hustle of the major cities.
Exploring the Netherlands
Your Comprehensive Regional Guide to the Netherlands.
What Are the Best Things to Do in the Netherlands?
You could comfortably spend a month touring the Netherlands and still not see everything 'worth' visiting. The key to making the most of your stay in this country is to decide how you can best fill your time. If you are visiting for just a few days then it would simply be a terrible shame not to enjoy the sites that Amsterdam and Rotterdam have to offer, plus one of the other major cities.
Around for a week? Then try and set aside time for a couple of days in the smaller towns for a much more real Dutch experience. If you are into cycling then all the better – it is ubiquitous in this flat country and a wonderful way to enjoy the flat countryside.
Should you have even longer – then 'lucky you'! The best way to make the most of the Netherlands is not to consider it as a diversion from exploring other parts of Europe, but as a destination in itself. There are certainly plenty of 'must-see' attractions. Some such as the Anne Frank House in Amsterdam and the Rotterdam Cityscape are simply one of a kind. Many visitors take away more memories from simply enjoying the Dutch experience.
The Netherlands Travel Guide recommends that visitors to the Netherlands try and set objectives for their visit rather than just making a checklist of sites to see. Some of our favorites would include a picnic in a tulip field, a coffee on a canal boat, getting pleasantly lost in Rotterdam and wondering why everyone in Utrecht is so incredibly nice! The Netherlands really is one of those countries where you make your own fun – and what a wonderful place to do so.
When is The Best Time to Visit The Netherlands?
During the peak months (June-August) the Netherlands becomes very busy indeed. In some cases that is not necessarily a bad thing. The hustle and bustle of crowded Amsterdam at night is an experience of its own. But be aware that the museums and galleries will face very long queues that are often well stretched before opening time.
On the plus side, everything will be open but be prepared for quite high prices and be sure to book accommodation well in advance. It is no exaggeration to say that Amsterdam – despite having no shortage of places to stay – can have weeks where literally every bed is taken. Other cities will not have this problem quite as much but prices will be universally higher than other times of the year.
The Netherlands Travel Guide prefers to visit during the shoulder season. The weather will be a mixed bag in April/May and September/October – sometimes sunny and occasionally quite wet.
On the plus side, there will be considerably fewer visitors. While popular attractions will be busy you needn't spend hours waiting in line. April is a great month to visit if you wish to watch the tulips come through – and ideal for those looking to explore out into the countryside more. Generally speaking, you should still book in advance but expect more reasonable rates (especially in hostels) during these months. Most attractions will be open.
Interested in a low season in the low countries? There is actually a lot to say about visiting the Netherlands during the winter/early spring months. A surprising number of the least famous/more obscure attractions will close outside of the main cities. Biking in the snow is really a matter of personal choice. But – and this is a big caveat – the cities are incredibly atmospheric during winter months. The Dutch really do get into the festive spirit. Prices will be much more reasonable and there are often great deals to be found.
Do I Need A Tourist Visa in the Netherlands?
Visa rules are extremely simple for most visitors. Providing you are from one of the 60 or so countries the Netherlands approves for unrestricted access, you can stay for three months (extended to four for EU citizens). Visitors from the USA, Canada, Australia, New Zealand, Japan, South Korea and many more do not need to apply for a visa before they arrive.
Anyone traveling to the Netherlands from countries outside of their preferred list will need a visa. Be warned that these can take a couple of months to process.
Do U.S. Citizens Need A Visa for the Netherlands
U.S. citizens do not need a visa to enter the Netherlands, which simplifies entry into the country; however, a passport valid for at least six months past the planned date of departure is required.
What Currency Is Used in the Netherlands?
The Netherlands uses the Euro (€) that at the time of writing trades for around $1.11 – €1. ATMs are almost always multilingual and most places will accept credit card payments. Cash payments account for 45% of all transactions. So from a travelers perspective, it is a good idea to keep some currency on your person for incidental payments.
Money changing options can be found in countless places in major cities. Remember that such services are often also offered by banks at much better rates. Generally speaking very few if any places/people will accept payment in any other currency. The only exception to this rule may be the largest and most exclusive international hotels.
The Netherlands Travel Guide recommends that people purchase half of their travel money a couple of months in advance. The final half just before they travel to balance out any shift in exchange rates.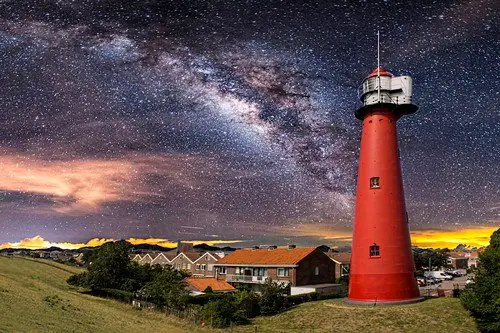 Do I Tip In Netherlands?
Tipping is used in the Netherlands but not to the level expected in the USA. Most people will reward good service with around 10% extra for service. In the experience of the Netherlands Travel Guide team, make sure that you offer this in cash and directly to the server.
Some less scrupulous restaurant owners pocket or apply 'tax' to service charges included on credit card payments. This is far from an exclusive issue to the Netherlands. It is irritatingly common in some major European cities, so keep it personal wherever possible.
What Kind Of Budget Do I Need In the Netherlands?
We mentioned earlier in the Netherlands Travel Guide that prices are going to vary considerably depending on the season you choose to visit. This is important information that you need to take seriously.
It is far from an exaggeration to say that hostel prices may be anywhere as much as twice the price in high season. That is assuming you can find a space anyway!
Prices tend to be a little more stable in mid-range hotels. Sometimes it is worth considering upgrading from a hostel space to a hotel room for not much more money.
Budget (€50-100/day)
Accommodation is going to be your most serious expenditure. Central hostels – especially famous options around the Amsterdam red light area – are expensive while alternatives a little out of town are often available at a third the price. Remember that travel throughout cities tends to be quite reasonable especially when bought as multiple-day passes, and it is often an enjoyable part of the day. Travel between cities is relatively cheap – again make use of passes wherever possible.
As for daily expenses, these can be as much or as little as you wish. Tickets to some attractions are going to be pricy but there are plenty (including many of the best) which are free or operate on donations only. The Netherlands lends itself superbly to just wandering about and exploring, so if that's your thing then it can be enjoyed on very little money. Food options are widespread and there are plenty of cheap eateries, supermarkets, and bars for casual alfresco dining and drinking.
Mid Level (€100-200/day)
The majority of accommodation options in the main cities will fall into this tier – with prices being pretty uniform across the board. Check out how all the prices jump up on the 1st of June! That being said, you can find good quality and comfortable accommodation for €100/night – which is not too bad assuming that you are sharing the room.
On a mid-level budget, visitors should be looking for up to €100 daily per person to experience everything that the Netherlands has to offer. With that amount of disposable cash you will be able to see everything you like and in some cases may be able to pay for accelerated entry. Check out more pricy attractions such as canal cruises and maybe even upgrade to first class if traveling between cities (Dutch trains are delightful!).
There are plenty of good quality eating and entertainment options wherever you may find yourself. Perhaps try authentic Indonesian (formerly a Dutch colony) for a special treat.
High Level (€200+/day)
The majority of exclusive hotels tend to be in the central cities. In peak season they will comfortably stretch to over €200/night for the more basic options, while in offseason they can actually be feasible for those on lower budgets looking to splash some cash. One tip that the Netherlands Travel Guide recommends should you be aiming for a top tier room is to look for amazing savings during the low season. It is not uncommon for premium rooms – even suites – to be available with a 50% reduction. Also, plenty of these hotels will host top-class restaurants with attractive discounts for residents.
Where does the well-heeled visitor tend to spend in the Netherlands? Private tours are perhaps the first place to look. Private excursions throughout cities or into the countryside are available and often on a 'by appointment only' basis. These will be expensive – expect to spend €500 – but offer a perfectly tailored solution for cash-rich yet time-poor visitor. Oh, and remember that Amsterdam is the diamond trading capital of the world…
What Languages Are Spoken in the Netherlands?
Dutch is one of the more challenging languages to learn but it is always appreciated to pick up some basics. 'Dank Je' (thank you) is a good start! We at the Netherlands Travel Guide are not surprised that the official census estimates that 90% of Dutch people are capable of conversational English. It really is basically a second language and the overwhelming majority of signposts/explainers at museums will be split between Dutch and English.
The Dutch are good at languages. Many young people will also be able to converse in at least one of German, French, or Spanish. As with any European country, it is polite to be spoken to in English rather than just start a conversation in your native tongue. 'Spreekt du Engels?' is a straightforward conversation starter – and one that will often be met with raised eyebrows and a deliciously accented 'sure!'.
What Religions Are Practiced in the Netherlands?
Despite the Netherlands being a rich and culturally diverse nation religion is nowhere near as important as compared to fifty years ago. Most people keep their religious beliefs to themselves, with around 50% declaring as unaligned/no religion at all. Christianity – in various denominations – accounts for 95% of those who do identify with a faith. About 5% of the country is Muslim (primarily descended from the Dutch colonial years in East Asia).
Practical Tips From The Netherlands Travel Guide
Now we will take a look at some of the tips the Netherlands Travel Guide team has learned during their visits. Before we do so let's just consider a couple of other quick pointers that will help make sure anyone visiting the country enjoys the best time possible.
Despite Amsterdam's reputation as a hedonists dreamscape, the reality may come as quite a surprise. The red light area, where the majority of the coffeehouses tend to be located, is highly regulated and nowadays very thoroughly policed. For many years the area has been quite blighted by large groups of predominantly young men from other European countries (especially the UK and Germany) causing havoc.
While the area is still a key attraction it is important to be relatively well behaved and respectful to those working in the area. Tourist police operate in large numbers and are there just as much to keep an eye on the tourists as they are to make sure they remain safe from mugging/theft.
Something you will notice outside of Amsterdam is that much of the rest of the Netherlands tends to frown on raucous activity. Cannabis use is actually very rare and not permitted in public spaces. Truth be told, there are very few legal ways to consume cannabis in other towns (coffee shops are licensed premises) – not because of legal issues but more because there simply is not the interest to make a viable business.
Another thing worth noting is that the Netherlands is at heart quite a conservative country. While they are tolerant of other people and cultures – more so than most other countries in Europe – people who behave properly and politely will receive warmer treatment. This is especially the case in smaller towns which have only recently become more popular with visitors.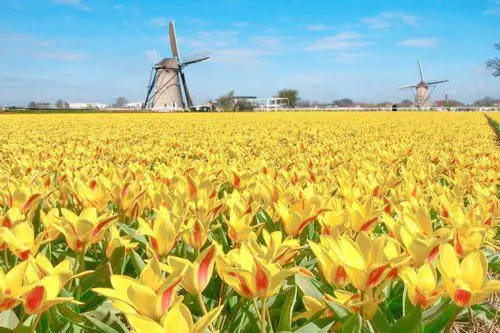 What About Health and Safety in the Netherlands, Is It Safe?
It may surprise you to learn that Amsterdam ranks as one of the safest cities in the world to visit (told you that tourist police were everywhere!). Overall, the Netherlands is a very safe country – so much so that many people visiting from other large cities may be astonished at how comfortable they feel even late at night.
That being said, you should remain vigilant in tourist areas. Pickpocketing is common and fraud (mostly card skimming) is rare but hardly unheard of. Keep your travel documentation safe – ideally in a hotel safe – as you do not need to carry ID on a daily basis when visiting the Netherlands. When out and about try and stay in well lit busier areas. Some panhandlers in major cities can become aggressive and never buy street drugs – they are almost always a front for mugging.
Regarding healthcare, you can expect world-class treatment should you fall ill while visiting the Netherlands. Visitors from outside the EU must make sure that they have good insurance to cover any costs, while those from other EU members should ensure they carry a valid European Medical Insurance Card (free).
Should you require daily medication then it is always sensible to bring a supply to last the duration of your stay. Keep an 'emergency' amount aside from your main luggage should it be lost at the airport and ensure that you have not just the original packaging but also a copy of your prescription.
If you lose your medication visit a pharmacy right away. They may not be able to dispense medications immediately but will be sure to direct you towards the relevant local services that can authorize them. Note that the cost may not be matched by your insurance policy and that they can be expensive.
You should not require any particular vaccinations to prepare for visiting the Netherlands. Tap water is safe to drink (although can taste unpleasant from bathroom sinks).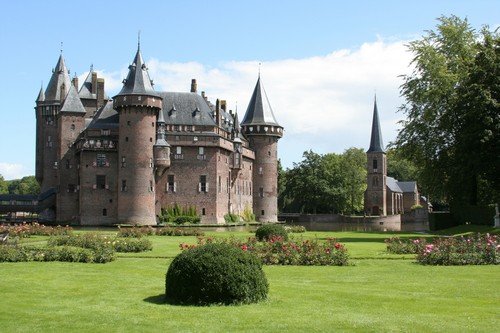 What is the Best Transportation in the Netherlands?
There are no domestic flights within the Netherlands – but the good news is that the rail network is fantastic! One of the first things you should do when arriving in the Netherlands is to pick up an OV-chip card. The OV – chip card is the payment for public transport in the Netherlands. You charge the card with a balance in euros or you put a subscription on it. These allow for cheaper travel across all public transport throughout the country. They cost €7.50, last for five years, and are available at most newsagents, supermarkets, and travel offices.
Most tourists opt for the anonymous card. Charge it with €20 credit if using trains and scan upon entering the transport and when leaving (do not forget this otherwise you will be charged the highest rate). Providing you have enough credit you do not need to purchase a ticket. If you do not have enough when exiting you can pay the difference by topping up again. Any unspent money can be refunded when you leave for a €1 fee.
When traveling by train be sure to check which type of service you are using. Prices and speed vary considerably and it is recommended to always book a seat wherever possible. Seat bookings are mandatory for international services. Something that will please many regular commuters is the fact that the Netherlands takes punctuality very seriously. You are eligible for up to a 50% refund if delayed over 30 minutes and 100% refund at over one hour – for any reason whatsoever!
You can purchase single tickets but these are more expensive and carry an additional small surcharge. Note that cash is not accepted on any public transport within the country! Some apps exist for handling transit payments but these are currently still being rolled out. Expect them to become ubiquitous within a couple of years.
Within cities – and even in the countryside – bikes are a brilliant way of getting around. There are plenty of hire companies and exclusive bike trails are quite literally everywhere. The combination of an outstanding public transport agency and easy, cheap cycling means that there really is no need to hire a car. Should you wish to, remember that you will need full insurance and a clean license. Taxis are a much better choice to supplement rail and tramways. Look out for 'Zonetaxi' services which offer very cheap transfers to nearby stations and are great value for groups.
What Are the Best Accommodations in the Netherlands?
As outlined earlier there is a huge accommodation provision in the Netherlands that still struggles to meet demand in peak season. It can be very expensive or very reasonable depending on which season you choose to visit. Booking in advance is almost essential should you be planning on visiting the key cities during high summer. Due to this demand, you are not likely to make any great savings unless you book many months in advance – the security of a place to stay is the advantage of doing so!
The Netherlands Travel Guide recommends that visitors think a little outside the box when it comes to accommodation. One tip, for instance, would be to stay in Haarlem – a very beautiful town just outside of Amsterdam – for better quality and more reasonably priced accommodation. You can travel to the city center within a half-hour at most, and have a nice place to relax and chill out in the evenings.
Budget-conscious visitors may also wish to consider camping. The country has fantastic facilities all over the place that are especially popular with the millions of cycling enthusiasts who tour the country every year. Sites are very cheap, have plenty of facilities and are generally easy to reach with public transport. Many also offer small chalets that represent excellent value for couples and groups.
Basically, you can always find a good place to stay in the Netherlands providing you plan a little ahead and/or are willing to travel a little further than you might have intended. Standards are universally high and thoroughly enforced by local authorities.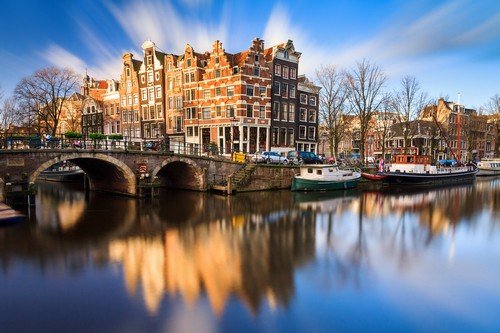 How Can I Practice Responsible Tourism in the Netherlands?
Is it any surprise that a nation of bike enthusiasts also happens to be extremely eco-conscious? Of course not – and you can expect to see plenty of green initiatives throughout the country. Most public waste bins will have different sections for paper, glass, and metals. Large parts of the city centers are pedestrianized (another reason why car hire is a bad idea).
Basically you will not have any trouble being a responsible visitor to the Netherlands. There are plenty of vegan/vegetarian cafes and menus to be found everywhere, and the country is famously tolerant of LGBT matters.
The only issues that can possibly arise are when involving yourself in the less pleasant aspects of the Amsterdam red light area. While prostitution is taxed and tolerable those factors only apply to the licensed booths and parlors. Cannabis can be freely purchased and enjoyed in coffee shops but not – under any circumstances – buy from street dealers. Avoid getting involved with any form of unlicensed sexual services as they are almost always going to involve exploitation and trafficking.
So while there has been much improvement in these areas over recent years, there is still a nasty underbelly to the seamier side of the Dutch experience. Responsible visitors will stay well clear of it – ignore propositions from anyone working the streets.
What Food Should I Try In the Netherlands?
Dutch cuisine has become very Americanized in recent decades but you can still find plenty of places to enjoy some regional classics. The Netherlands Travel Guide recommends giving as many of these a try as possible!
We'll stick our neck out and make the audacious claim that the 'Stroopwafel' is the most delicious waffle you will ever try! They are popular at any time day and are basically waffles made into a sandwich. The filling can be anything from yogurt and fruits to smoked salmon and cream. Anything goes with a stroopwafel – and the more outlandish the better!
'Bitterballen' are an excellent snack providing you like deep-fried meat with spices. You will find these everywhere and they wash down perfectly with a nice glass of cold Dutch beer. Another tasty confection has to be the unappealing sounding 'Drop'. It is simply licorice combined with either sugar or salt and once again you'll find these in basically every store. An interesting fact for you – the Dutch consume more licorice (2kg/person) per year than anyone else on the planet.
You may have noticed a little trend here – the Dutch are excellent when it comes to snacks but don't bring too much to the table when it comes to national dishes. The Netherlands Travel Guide recommends you try out one of the many Indonesian restaurants found in every major city and town. This food is best described as a fusion of Indian and Thai staples, with plenty of coconut, spices, and skewers.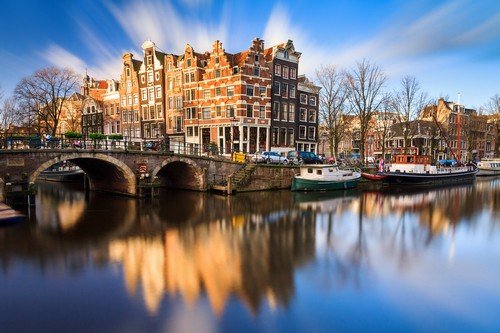 What Should I Pack for A Trip to the Netherlands?
You can find anything you forget to pack in the country – including electrical socket converters! In all seriousness, just pack what would be considered sensible for the season when you choose to visit. The Netherlands has a stable and predictable climate but a light waterproof is never a bad idea. As the country lends itself to walking make sure to bring a pair of comfortable shoes/sneakers. Try and wear clothing with button pockets to help protect against the slight risk of pickpockets on busy trains and trams.
What Clothes Should You Wear In the  Netherlands?
Moving on from the above, pickpockets will almost universally target tourists so it is best to try and remain as inconspicuous as possible. The Dutch are quite a stylish bunch so dressing well is never a bad idea. Do not try and turn up at an upper-class restaurant without an appropriate dress. Your correspondent for the Netherlands Travel Guide made that embarrassing mistake once…
Generally speaking, you can dress however you wish in the Netherlands. It is appropriate to dress a little smarter when touring the smaller towns and villages. However, nobody will mind what you wear providing it is inoffensive.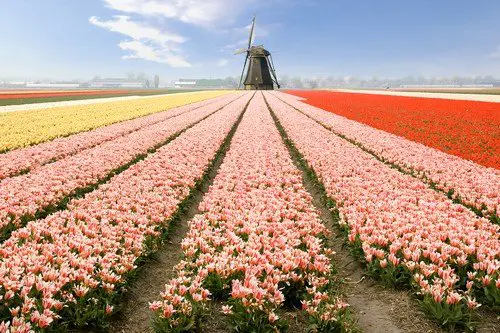 What Are Some Interesting & Important Facts about the Netherlands?
Here are a few tidbits of interest that will hopefully whet your appetite for visiting this fantastic country.
▸ The Wilhelmus dates from the 16th century and is the world's oldest national anthem.
▸ According to Oxfam, the Netherlands is the healthiest country in the world in regards to diet and food availability/cost.
▸ Dutchmen are statistically the tallest in the world. Their heavy consumption of cheese may be a factor (we hope!).
▸ 94% of Dutch people can speak two languages. That is the most in the world (the EU average is 54%).
▸ The Netherlands still contains over one thousand windmills.
▸ 80% of the world's flower bulbs are produced in the Netherlands – but tulips are not actually a native species.
▸ The Netherlands has more bikes than people.
▸ Amsterdam's Schipol airport offers more direct flights than any other on the planet.
▸ We can thank the Dutch for inventing the CD, DVD, and BluRay.
▸ The Dutch cultivated the first orange carrots. It is now their national color.
We hope you enjoyed reading the Budget Netherlands Travel Guide – and good travels! Contact us with any questions you may have about travel to the Netherlands.
You might also like some of the articles from our website about boondocking and travel.
5 Best Ways to Visit Techatticup Gold Mine In Nevada
12 Super Reasons To Visit Mount Charleston Nevada
10 Great Reasons to Visit The Valley of Fire Park
9 Great Hiking Trails In Red Rock Canyon
For complete photos and videos of our trip visit our photo on our Facebook Page
You May Want to Join Our Boondocking Group on Facebook For More Information