The Budget Argentina Travel Guide includes 18 Important Travel Planning Tips that will allow you to see and do more on your budget. Learn how you can benefit.
Welcome to the Argentina Travel Guide! Argentina may be rightfully famed for its stunning and varied natural beauty, but expect to enjoy plenty of time in lively and extravagant cities alongside that 'gaucho' culture.
You'll find anything from spectacular glaciers through to tropical wetlands in this country, and deciding between which places to spend your time can be trickier than many expect. Whale watching, horse riding, epic hiking, romantic rail journeys, sensational cuisine, and so much more are all accompanied by a significantly more tranquil and laid back atmosphere than you'll discover in many other parts of South America. Visitors who love to roll with the flow will adore this country – and it has an uncanny habit of drawing people back again!
What Are the Best Places to Visit in Argentina?
We'll begin the Argentina Travel Guide by looking at a few of the most famous and essential places to explore. Unless you are lucky enough to have at least a few weeks at your disposal you'll struggle to see all of these fully in one visit – so make sure to look into the logistics involved. We'll discuss this later, but for now, here is the lowdown on some of the top places to visit.
The Glaciar Perito Moreno is amazingly accessible given the fact that it's one of the most spectacular icefields in the southern hemisphere. Argentina has enjoyed a boost in its eco-tourism over recent years and this is one of the best examples in the world for how best to allow people to appreciate such beauty in a protected manner. Needless to say, this is rather remote at the southern edge of the country so make allowances for how you plan on getting there and seeing other local sights. If you can make it here without needing to book a specialist tour then you've earned a gold star!
A good proportion of visitors to Argentina may be put off the logistical challenge of heading that far south, and instead, spend a more leisurely time elsewhere on the Andean side of the country. The Parque Nacional Nahuel features the majestic Volcáno Lanín and some of the best surrounding hiking on the continent. Nahuel Huapi just a little further south is one of the most visited national parks in the country and in the opinion of the Ultimate Argentina Travel Guide the best overall for variety and tranquility.
You'll find that even the most 'popular' destinations in Argentina are very rarely ever crowded and here you'll enjoy some incredible trekking across a variety of different routes/difficulties. We heartily recommend this spot for pony trekking if that's something you like!
The further north and east you head from these parts and the more time you can anticipate spending in larger towns and cities. One of the best aspects of Argentina is that you're never far away from some breathtaking scenery and that the urban landscapes are rarely anything like as overwhelming as those in neighboring Brazil.
Buenos Aires is a thrilling city that will delight culture vultures and the more hedonistically minded visitor – impromptu tango dancing does indeed happen in the most unexpected places! Allow for longer than you may expect in the capital city – the Recoleta Cemetery is more interesting than the famed Per Lachaise (in our opinion!) and the atmosphere around La Boca will remind you that this city is very much alive and kicking!
The truth of the matter is that there's plenty of smaller cities well worth visiting too – and which you squeeze into your itinerary will determine a good proportion of how you end up spending your time.
San Martin de los Andes is simply stunning and unlike many other places on the planet – an ideal place to serve as a base for days out exploring and nights enjoying the incredible local cultural scene. Mar del Plata is beachside perfection that is strangely reminiscent of 90's style Miami (the good bits!), Salta is a little vision of Argentine paradise where tranquility is a way of life, and La Plata basically offers a little bit of everything you could wish for. San Juan is well worth a visit if you find yourself nearby – especially if you like to add an element of contrast to your adventures.
That red-hilled warmth can be quite refreshing after a few days in the ice! While the scenery is what undoubtedly makes Argentina a thrilling destination that deserves a place on anyone's dream ticket, we'll wager that you'll eventually remember the cities and towns far longer than you expect. Despite decades of political and economic strife, Argentina is a country that has somehow never forgotten the principles of welcoming visitors with open arms – and you'll quickly fall head over heels for this amazing culture. Everyone does!
What Are the Best Things to Do in Argentina?
Explore it all, it is simply that 'easy'. Argentina may look awkward on the map but is surprisingly easy to get around in relative comfort and speed – especially compared to the more mountainous and tropically minded neighbors. How you get around – and setting realistic limits on how far you can go within your timescale – are key aspects of making the most of your visit.
Many visitors choose to take a series of guided tours that can really be a great way of enjoying the best of the country with barely any hassle whatsoever. Pony trekking through the various national parks (and it really is difficult to choose between them for beauty alone) is a delightful experience. Cycling is another solid option for those who like to go it alone and now how to fix an occasional burst tire. Hiking is best done around key natural sites unless you have several weeks – those mountains and hills really do add up.
This country is perfect for those who are looking to explore perhaps three or even four particular spots. Allow for a few days to explore cities of your choice and then take tours or go it alone into the countryside. Internal travel is easy and even flights won't break many budgets, so pick them carefully and have an idea of what you wish to do in advance. Those who are interested in photography and art will find few better countries on the planet – especially when it comes to color contrasts and natural vivacity.
The surreal rock formations around Angastaco are just one example – you'll find similar pretty much everywhere you go. If waterfalls are your thing (and who doesn't like a good one?) then the Garganta del Diablo is a must.
Argentina is famous for its cuisine and it serves as a good example of how you can be surprised when you delve just a little deeper than the popular conception. Sure – you'll find steaks bigger than your thigh at most restaurants – but did you know that Argentina is also a hotbed for vegan and sustainable cooking too? You'll find specialist cantinas pretty much in all of the towns nowadays that also include workshops that'll explain the principles of classic, healthy, south American cookery.
In a similar fashion, Argentina is famed for its horse trails and again – rightly so – but you'll easily be able to make your own adventure by cycling around some of the most spectacular scenery in the world. For some unknown reason Argentina is not yet famous for the railroad journeys – plan your route with care and you'll be amazed at how gorgeous even the quietest parts of this country can be.
In the cities, you'll simply have a fantastic time. If Argentina was a little easier and closer to other countries then far more people would visit these – and in some ways, that's just how we at the Argentina Travel Guide like it! You'll find some brilliant fun nightlife where the locals will gladly teach you the moves! During the days, take the time to check out some of the state museums that contain some of the best relics on the continent.
The MALBA (Latin American Art Museum of Buenos Aires) is spectacularly cool and would again enjoy millions of visitors if it were located in Spain. You can say the exact same for the Fundación Proa, Museum of High Altitude Archeology, and River Plate museum. Argentine museums are packed with treasures (far fewer were taken to Europe compared to other local countries) so take the time to explore them!
We've barely touched upon the possibilities of ways to spend your time fully in Argentina – and that is not without good reason. Visitors who 'follow their nose' and explore a little off the regular track will always enjoy the best time in this country. We heartily advise you to make no more than the most essential core plans before arriving and see where your adventures can take you.
When is The Best Time to Visit Argentina?
If you plan to explore Patagonia then you should aim to visit between November and late January. It is peak season – and this will be reflected in the prices – but if you're going to that effort and distance you're simply better off seeing it at the best time of the year. Expect the coastal areas to also be rather busy at this time of year when the temperatures are typically warm but not blisteringly hot (it rarely is anytime in Argentina). If you plan on skiing then the best snow is around July/August and again that'll be peak season.
Visitors looking for a perfect climate to explore the cities and national parks should aim to do so around the shoulder season. Spring and Autumn are the most colorful and spectacular times of the year – but not a huge number of people tend to visit around then. Expect the absolute best of the country – including that incredible sense of liberation and freedom – at this time. If we had to pick then the Argentina Travel Guide would say May is the best month to visit.
July can be very busy with locals – many take most of the month off work – and visitors should consider instead exploring the northern regions. These are fantastic for many ways – especially if you plan on also exploring a bit of Bolivia. Just remember that the very high altitude areas experience heavy snow.
Do I Need A Tourist Visa in Argentina?
Argentina is easy to visit and you should expect no hassle at immigration desks when arriving by air. Overland visitors may be searched for drugs and should anticipate some longer wait times. The vast majority of visitors from North America, Western Europe, Australasia and some parts of Latin America and Africa will not require a visa.
Make sure your passport is valid for at least six months, that you can prove return flights/onward journeys are in place, and that you have funds to cover your expenses. Most of the time none of these will be checked but they are a formality sometimes applied towards scruffier looking backpackers!
Be prepared to carry your passport at all times in Argentina as you will likely be asked to present it occasionally when traveling on public transport. Although the country is very safe a discreet holder is not a bad idea to help prevent loss/theft by pickpockets.
Visa extensions are usually available and pretty affordable but expect to prove that you have sustenance funds. Argentina is open for business at the moment and anyone wishing to do trade in the country will have no trouble getting multiple extensions as required. Just expect some long queues and to be asked to show plenty of documentation numerous times!
What Currency Is Used in Argentina?
The Argentine peso (AR$) is the national currency and exchanges for about 60 pesos = 1USD at the time of writing. For the sake of convenience and clarity, the Ultimate Argentina Travel Guide will discuss money matters in USD.
Some visitors to Argentina assume that their costs will be pretty low – after all, the country currently has 40%+ inflation and has a tendency to lurch from one financial crisis to another! The reality is somewhat different. While Argentina does offer pretty outstanding value in some regards, those prices are going to be higher than most other places in South America. Very broadly speaking expect to pay about 30-40% less than what you would in the USA – so good but not the kind of country you can enjoy for a few bucks a day.
You'll be able to use credit card payments more than you might expect although a cash reserve is pretty much essential for when you head outside of the major cities/towns. ATMs are widespread but can be quite expensive and usually have relatively low withdrawal limits.
Shop around for the best deals and any partnerships your home bank may have with Argentine equivalents. Generally, ATMs within banks allow for multiple transactions at higher limits although you may find it cheaper to perform a large cash withdrawal over the counter. Not all overseas cards work in ATMs so check this beforehand (you should notify your bank/card issuers anyway that you are heading abroad).
We advise you to avoid traveler's checks as they are expensive and tricky to change outside of the major cities. Change desks operate in popular areas and you may be approached to make a private currency exchange (USD are quite highly valued). Take care if you do this – in our opinion, it is best avoided unless you're really stuck for pesos.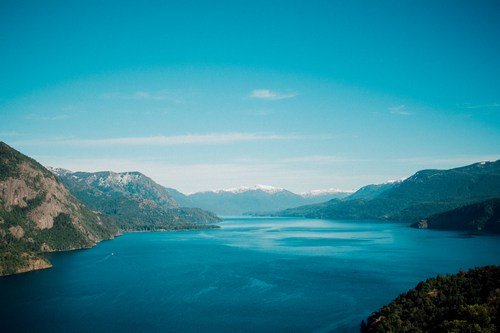 Do I Tip In Argentina?
There is a tipping culture in Argentina and you should anticipate paying about 10% on top of your bill for restaurant services, cabs, tour guides, and so forth. Make sure to hand that in cash to whoever deserves the tip. While you are not legally obliged to tip for poor service, prices are low enough to just go with the flow unless you are seriously disappointed/ripped off. Round up on notes with cab drivers and suchlike.
What Kind Of Budget Do I Need In Argentina?
So how much should you allow for a daily budget when touring Argentina? As with most destinations, the amount you choose/need to spend really depends on where you go and what you plan on experiencing. You can certainly see much of the best the country has to offer on a very reasonable budget – just don't expect to be able to squeeze in a balloon ride over the Andes at the same time! Here is a rough approximation according to three scales of budget:
Budget ($60/day max)
Argentina may no longer be as jaw-dropping cheap as it was not too long back, but you can still live well and see plenty of amazing sights without an enormous bankroll. Accommodation is where you'll need to look to make some real savings. A good hostel bed will run at about $15/night whereas the cheapest hotel can cost at least $60+.
The good news is that hostels are generally pretty excellent in Argentina and you'll find that the best is more fun than a downmarket hotel room anyway! Book ahead for the bargains, and do not rule out cabin bunkhouses or camping when out exploring.
Food is not as cheap as many people expect – but that being said, it is still not remotely expensive. A good restaurant meal including drinks and service will cost about $20 – and you can look around and discover much cheaper options. Providing you are willing to self cater a little and eat as you go, then these costs can be kept quite reasonable. Travel within the country is a mixed bag when it comes to prices (we'll discuss these shortly) but entry/admission prices are typically quite low.
Mid-Level ($100-120)
How long is a piece of string? You could count yourself a mid-level visitor to Argentina by spending as above with the exception of your own hotel room (remember that many hostels offer private doubles too). Or alternatively, you could use that additional spending money to take on some unique experiences and tours – needless to say, we recommend this course of action! There are masses of tours to choose between that'll match pretty much anyone's interest.
The best can be sensational especially if you are interested in one specific aspect of the many natural splendors that Argentina enjoys. Prices range from $10 for a walking tour of Buenos Aires through to $150/day+ for pony trekking and camping.
We'd really recommend living quite cheaply and just using 'make-do' accommodation and cafes/restaurants while saving up spare funds for those unique experiences. Splash out on the occasional outstanding meal and a big night out where you deem fit. The best restaurants typically charge about $30-40/head, and you can enjoy a good night on the dancefloor for around half of that. Internal flights are realistic on this budget but you ought to factor that into your overall travel costs instead of your daily allowances.
High-End ($200+)
Argentina has some fantastic hotels and these range from grand and crumbling epics (almost always with casinos and nightclubs) through to eco-resorts and private cabins/villas. Comparatively speaking these are actually great value compared to what you'd be spending in many other countries – and when Argentina means to go luxury/boutique they really do it in style.
If you have the funds and are looking for somewhere exclusive and unique then this really could be the best country for you. Shop around and remember that many of the best are private operations not necessarily listed on booking websites.
Even at the lowest end of this budget, you'll be able to enjoy yourself fully in Argentina – so take your pick when it comes to eating out and consider spending freely on cabs wherever necessary ($10-15 for a 20-minute city ride). As discussed above, chances are you'll be wanting to spend plenty of time seeing the natural splendors – so pick wisely when it comes to tours and consider where your money will be going.
Responsible tourism is a big deal in Argentina and you'd be well advised to look at conservation charities, many of which offer private tours/accommodation too.
In the experience of the Argentina Travel Guide money is easy to handle in Argentina once you get to grips with the slight irritations – and choosing where to spend it makes a real difference. Most people will not just fling their passport in a bag and head to Argentina on a whim, so plan a little for this well ahead of your arrival and decide what parts interest you the most.
Money goes a lot further the deeper you head into the countryside but don't ever expect anything specifically catering for visitors to be all that cheap.
What Languages Are Spoken in Argentina?
Spanish is the national language – although it can be quite heavily accented! Argentina and Italy have long cultural associations and you'll find that they speak quicker and deeper than many other Spanish speaking countries. If you have basic Spanish you'll get along fine, it's just a little thing to be aware of!
As a visitor, you'll have no trouble being understood in most places in Argentina. Many people – especially those working in the tourist industry – speak basic English. Don't expect to find too much fluency outside of the major cities, and as with many parts of the world younger people tend to speak the best English. Almost all signage is Spanish only so a basic understanding is handy for getting about train/bus stations and so forth.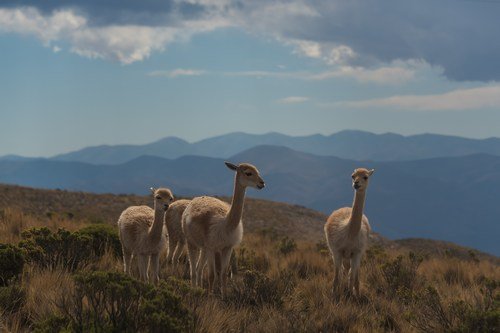 What Religions Are Practiced in Argentina?
Argentina is overwhelmingly a Christian country and religion still plays a significant cultural role. About 65% are Roman Catholic with the rest split across various other denominations. The church does exert some degree of political influence although not as much as a few decades ago. While the country does not claim to be a secular state it isn't really an overtly religious one either. Providing you are respectful around religious sites you'll have no problems whatsoever.
One little note here – if you find yourself way up in the mountains on some more treacherous roads it can be considered bad luck to not take a moment/place a donation at the occasional roadside shrine. Handle that as you see fit.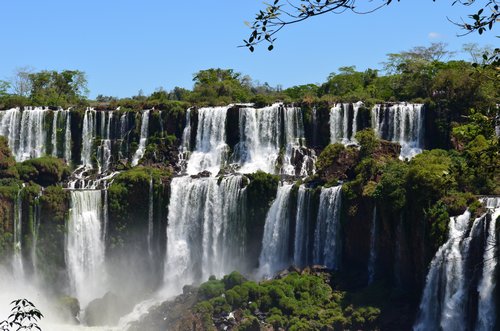 Practical Tips From The Argentina Travel Guide
We hope you have enjoyed the Argentina Travel Guide so far and we'll now focus a little more on the essentials and practicalities involved with enjoying your stay. Once you have spent a little time in Argentina chances are you'll be kicking yourself for not having visited sooner.
Make no mistakes this is a brilliant country and one that is really trying to put it's rather difficult recent times behind itself. Visitors are going to feel right at home here, especially if they are willing to leave their preconceived notions at the door and join in with the fun!
As a visitor, it is best being a little tactful about some issues. Do not discuss the economic strife, the years of junta rule, or the Falklands sovereignty dispute unless they are raised directly. All of these are very divisive topics that Argentines remain rather split over, and not really worth discussing unless you know someone very well indeed.
Soccer (football) is a much more reasonable topic worth discussing and you'll quickly appreciate how deep Argentina's love for sport remains. Take the opportunity to check out a local match should your visit coincide with the league season – Argentines are used to their best stars heading overseas to play, so outsiders showing interest in their domestic game are sure to be warmly welcomed!
What About Health and Safety in Argentina, Is It Safe?
Argentina is probably overall the safest country to visit in Latin America. Providing you stick to the basic rules in the cities and keep your wits about you when enjoying nights out you'll be fine. Violent crime against visitors is exceptionally rare, but property theft and pickpocketing remain quite common.
A good comparison would – perhaps unsurprisingly – be Italy or Greece in regards to personal safety. A money belt/hidden wallet is a sensible idea and keep copies of essential documents stored securely online and as physical copies with your accommodation.
Perhaps rather surprising to many visitors is the fact that Argentina offers free healthcare to all – including visitors. Public services are generally pretty good throughout the country although waits can be quite long unless you require urgent care. Health insurance is still a good idea as it will allow access to excellent private medical care and likely provide assistance with repatriation costs if required.
Take care when bringing some medicines into the country as the rules regarding some are very strict indeed. Bring your actual prescription (again keep copies too) to prove that these are for personal use. You'll need a prescription from a local doctor for fresh medicine – anticipate a fairly long wait to see one and understand that it will likely not be the same brand that you are used to.
Tap water is generally safe to drink throughout the country and you are unlikely to need any special vaccinations beforehand. Dengue fever is the only common serious health issue but quite easily treated in the small areas which are usually affected.
What is the Best Transportation in Argentina?
Internal flights are busy, often booked out well in advance, relatively unreliable (strikes are common) and still probably the best way of hopping conveniently between parts of the country if you are on a tight schedule. Costs can vary considerably between the national airlines and budget domestic operators – and remember that timetables and availability change on an almost daily basis! All that being said, you should be able to get a flight easily enough with advance planning and staff at ticket desks usually speak excellent English.
Most onward flights from Bueno Aires operate dozens of times every day so you should have a degree of choice provided you are flexible with times of departure.
If you are not in a massive hurry then buses are most likely going to be the best way of seeing the most of the country. The network is really impressive and you'll find timetabling between national and local routes to be really carefully planned for your convenience. If heading on longer trips it is worth paying a little more for a comfortable coach (they can be very nice indeed) but the standards are usually pretty decent anyway.
Various websites sell tickets online that can be printed out or redeemed at the bus station – use these for both lower prices and to help plan onward journeys. It is worth mentioning that buses are much busier at weekends.
Car rental is a valid option in Argentina – and maybe a necessity if you wish to explore far from the beaten track. As with plenty of aspects of Argentina prices can be higher than you'd anticipate, but amount to very little when the cost is split between a group. If you are headed to Patagonia and are not part of an organized tour group then chances are you'll need your own wheels to get about. Vehicle hire is quite straightforward, gas is reasonable, roads are generally OK but can be challenging in some areas.
The Argentina Travel Guide recommends taking the train where they are available. Unfortunately, the network has experienced some considerable downscaling in recent years (those mountain routes are pricy to maintain) but there are some iconic trips that are really rather spectacular. Argentina by rail is not the easiest or quickest way of getting about, but it can certainly be one of the most enjoyable! Services vary according to the season so book well ahead if you have your heart set on an Argentine rail adventure!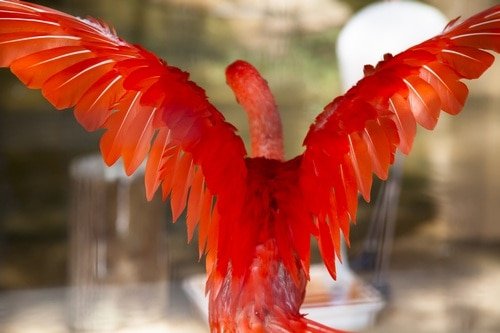 What Are the Best Accommodations in Argentina?
The best hostels book out well in advance. We at the Argentina travel Guide highly recommend trying to grab a spot at the most prominent hostels in the major cities (check those reviews beforehand) as they are often in brilliant locations where a hotel room would easily cost four or five times more. If hotels are more your scene then you'll have no problem finding vacancies pretty much at any time throughout the year.
Standards are generally higher (and more interesting) staying in locally run B&Bs instead of chain hotels, and in some parts of the country, those will be your only option anyway.
Generally speaking, you'll be hard-pressed to negotiate much of a discount with your hostel or hotel unless you are planning on staying for at least two weeks or longer. Bartering is nowhere near as common in Argentina as throughout the rest of Latin America, but you may be able to wrangle in little extras such as free breakfast and so forth.
If you are looking for something a little different you should consider sites such as Airbnb and others. We here at Argentina Travel Guide use Airbnb almost 100% of the time. The private accommodation sector in Argentina is quite extensive and offers an excellent way of enjoying the country from a slightly alternative angle. Check these out if you are wondering where to stay in more isolated/quieter spots – you may even end up staying on a cattle ranch!
How Can I Practice Responsible Tourism in Argentina?
Despite Argentina's stunning beauty and an assortment of spectacular national parks, there has been considerable pressure on successive administrations to open up more regions to development. As such, deforestation is rapidly becoming a substantial issue and that includes considerable disruption to indigenous communities. Responsible visitors should try to do their best to support these people and threatened areas wherever possible by using local facilities and to boost their economies.
Over the last century, Argentina has lost two-thirds of its natural forestation. In some senses, parts of the country are on the knife-edge of choosing between industrial development or tourist income. Where you spend your money will go some way towards pushing that in the better direction.
Make sure you pay the fees when visiting national parks – that income is essential not only to their upkeep but to help keep parts of the land 'working' and free from further encroachment. Tidy up after yourselves (garbage bins are few and far between) and if you are camping take care of your fires!
If you intend on going whale watching down in Patagonia then make certain you are doing so with one of the environmentally certified and approved operators. These can charge more but that extra income will go towards environmental upkeep.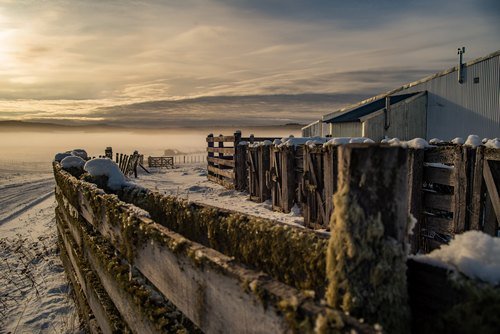 What Food Should I Try In Argentina?
Argentina may be famous for huge slabs of meat but the actual diversity of their cuisines extends far beyond their national borders. Most visitors agree that the basic influence is primarily Mediterranean – with plenty of fresh vegetables, fruits, herbs, and spices – with an added kick of Native American dishes that have long since changed from their original recipes. Here is a selection of the favorite dishes we at the Ultimate Argentina Travel Guide would most heartily recommend!
Locro stew comes in many different varieties depending on where you are in the country. Expect big and bountiful flavors as this dish is often 'ongoing' with ingredients constantly added to an ever simmering pot! If street food is your thing (and Argentina is outstanding for it) then look for Asados and parrillas. A combination of those with a huge leafy salad will fill you up for just a few dollars. Wash it all down with a dulce de leche sweetened milk that is usually also heavy on almond and similar extracts.
As mentioned previously you'll have little difficulty being catered for if you have some food intolerances or follow a specialist diet. Argentina is really quite invested in alternatives to meat and many of the best up and coming eating spots have headed in this direction. Those choices will likely become a bit more restricted when you head further away from the major cities, but you'll be surprised at how well vegans and vegetarians are catered for here.
What Should I Pack for A Trip to Argentina?
Our only advice here is to pack according to the style of your trip. The Argentinian people pride themselves on being pretty well presented – so if you are staying in the cities mostly then pack some of your glitzier outfits (or at least a pair of smarter shoes!). 'Cowboy and Cowgirl' wear is pretty much the gaucho fashion elsewhere in the country where more rugged and dependable clothing is preferred. Providing you pack for these and allow for the fact that rain can happen at any time of the year then you won't need to bring anything else.
One little point worth mentioning here is that it is sensible to make a record of any high-value electronics (especially cameras) that you bring into the country. There have been isolated cases of people not being able to prove they were not purchased inside the country and therefore becoming eligible for export taxes. It is unlikely to be a problem for most people but just something to be aware of.
What Clothes Should You Wear In Argentina?
Sensible and practical is the way to go during the daytimes and make sure you allow for the varying temperatures found across the country depending on the time of year. As mentioned previously try and pack something a little smarter for nights out dancing! Providing you are not wearing anything offensive and don't look overwhelmingly scruffy you'll have no issues in Argentina.
What Are Some Interesting & Important Facts About Argentina?
We hope you have enjoyed reading the Argentina Travel Guide! Make no mistake this is a magnificent country to explore than offers far more than 'just' staggeringly beautiful scenery and an endlessly entertaining culture! It is the perfect place to visit no matter whether you have time for only a short stay or can stretch that out by a few weeks or more.
Once you have figured out the basics – and that doesn't take long at all – you'll realize that there are endless possibilities when it comes to choosing how to explore this country. That is one of the advantages of visiting now – while the tourist industry remains relatively lowkey – as you'll not need to head too far to find something really untouched and unspoiled.
Here are a few little facts to conclude the Budget Argentina Travel Guide!
★ Argentina is the largest Spanish speaking country on Earth.
★ Siestas remain commonplace throughout Argentina and many people do not finish work before 7/8 pm.
★ It is believed that Tango dancing originated in a Buenos Aires slaughterhouse.
★ Argentina was the first country to use fingerprints to identify criminals.
★ Argentina contains over 10% of the world's fauna.
★ The country consumes the highest amount of red meat per capita in the world.
★ They are famous for their horses and have the world's most successful polo team.
★ July 20th is a national holiday – 'Friends Day' is all about socializing with – you guessed it – your pals!
★ Around one in thirty people have had some kind of plastic surgery.
★ 95% of Argentinians have European heritage.
You might also like some of the articles from our website about boondocking and travel.
5 Best Ways to Visit Techatticup Gold Mine In Nevada
12 Super Reasons To Visit Mount Charleston Nevada
10 Great Reasons to Visit The Valley of Fire Park
9 Great Hiking Trails In Red Rock Canyon
For complete photos and videos of our trip visit our photo on our Facebook Page
You May Want to Join Our Boondocking Group on Facebook For More Information