Last updated on September 24th, 2023 at 11:49 pm
The Budget Switzerland Travel Guide includes 18 Important Travel Planning Tips that will allow you to see and do more on your budget. Learn how you can benefit.
Welcome to the Switzerland Travel Guide! Over the course of this guide, we'll explore the must-see sights while you spend some time touring this beautiful country – and provide plenty of practical tips to help you get around simply and safely. We'll also do our best to point out some essential ways to save some cash in this notoriously pricy country, and show that there's nothing preventing travelers with even the most modest of budgets enjoying an excellent time here.
While nobody is ever going to claim that Switzerland is cheap – the plus side is that most of what you'll be wanting to see is actually free. It's just the getting there, finding a place to stay, and something nutritious to eat which tends to be the real hurdles!
We'll begin this Switzerland Travel Guide by exploring some of the essential sites and possible activities to keep yourself busy during your stay in the country. Remember that this is only to provide a taster, and the best sights and experiences are the ones that you'll find for yourselves.
What Are the Best Places to Visit in Switzerland?
Swiss cities may have something of a dull reputation but the fact is that unless you have a seriously impressive budget then chances are you'll be staying in Zurich, Geneva, Basel, or Lucerne and using it as a base to take day trips out to the mountains. While you could stay in the likes of Zermatt (home of the mighty Matterhorn) you'll be looking at seriously hefty prices. When it comes to more affordable/reasonable accommodation – especially hostels – this will be your only option of seeing Switzerland without blowing a huge hole in your budget. Our Switzerland Travel Guide wants to help you find the best way around these obstacles.
On the plus side – Swiss cities are surprisingly interesting and stacked with some amazing museums and galleries. The problem – from a visitor's perspective – is that they are quite equally spread out around the country! You should take time out from your scenic pursuits to visit the likes of the Fondation Beyeler for outstanding modern art in Basel, and the Sammlung Rosengart in Lucerne for a staggering assortment of works from Picasso. Art history buffs will be blown away by the collection at the Stiftung Langmatt collection in Baden – a kind of stately home with a collection of lesser-known works from some of the biggest names.
But let's face it – while museums and galleries are all very nice and interesting, most people who come to Switzerland are going to be spending their days staring in awe at the natural landscapes! We at the Switzerland Travel Guide are not remotely overexaggerating by stating that you can spend weeks in Switzerland and never grow tired of the views. It is breathtaking, and the only thing that comes close is the Himalayas – and I'll let you guess which is the easiest to visit!
Thanks to a world-leading railway infrastructure you can easily get about Switzerland – and given the quality of the views, it may well prove to be the only time you wish for delays or slower service. The Eiger, Jungfrau, and Mönch are perhaps the most famous trio in the alpine world. The Matterhorn is your correspondent's personal favorite (enjoy the total lack of cars in Zermatt!), the Bettmerhorn and Eggishorn provide perfect views of the Aletsch Glacier, while from the Schilthorn you'll be high enough to see Mont Blanc.
No matter where you head to – and we'd recommend you try and fit them all if possible – in most places you will be able to take a cable car to viewing platforms or have the choice between a variety of hiking routes (with graded difficulty scales). Needless to say, only those with alpine experience and equipment should consider that outside of spring and summer.
What you will discover in our Switzerland Travel Guide is that somehow the Swiss have managed to develop their alpine tourism in a way that leaves a very little overt trace on the scenery. Despite enjoying millions of visitors every year, you'll still very rarely feel in any way crowded. Viewing platforms and tourist areas are almost camouflaged into the natural scenery, and apart from the occasional lift, the atmospheric views are remarkably unspoiled.
What Are the Best Things to Do in Switzerland?
Needless to say, Switzerland lends itself superbly to pretty much any outdoor activity – and we'd include photography, painting, and sketching within that group. Hiking in summer months and skiing in winter have long been the key attraction for why so many people tend to be repeat visitors to this country. Depending on when you visit, you may experience blossoming alpine flowers that are quite simply gorgeous throughout the country or thick blankets of snow that lend the alps their natural appeal. Either way, with 40,000km of hiking trails to choose between you'll be spoilt for choice!
Cycling is an increasingly popular way of exploring Switzerland but not in all areas which is where the Switzerland Travel Guide comes in to help you. Some routes have very strict rules against cycling due to erosion and the potential risk to other path users – so check this beforehand. Providing you understand where you are going cycling with panniers is an excellent and affordable way of enjoying Switzerland. Keep your tent and gear on your bike, take it at a slow pace, and soak up that majestic alpine air. Just remember to book your camping spots way in advance should you be choosing to visit during the more popular months.
Skiing and other snow sports are why Switzerland is busy with visitors throughout the year. It is something that with careful planning and a medium-budget even the more modestly funded traveler can enjoy – but expect very high prices in the premium resorts (which often book out a season in advance). The same can be said for most Swiss spa retreats. You will be paying world-class prices for the best in the business.
There are some provisions made to help keep even the most exclusive slopes open to the general public. You can find reasonable hostel accommodation pretty much next door to Bond-villain style alpine retreats provided you plan carefully and make inquiries massively in advance.
The good news is that the majority of visitors tend to explore Switzerland during the warmer months – and once you are set-up in the country you can get by quite affordably. We'll discuss this further later in the Switzerland Travel Guide, but always keep an eye out for free/very cheap attractions. For instance, Switzerland has over 300 music festivals every year ranging from village orchestras to enormous open-air extravaganzas. Cheese is something of a national obsession and you'll find food fairs throughout the spring and summer.
Where you decide to head in Switzerland is really a matter of personal choice and quite frankly you cannot go wrong providing you like the outdoors and appreciate breathtaking natural beauty. If we had to choose one other destination that offers a variety of activities as well as the 'standard' natural magnificence, it would probably be Grindelwald. Just take a look at that mountain and try to figure out how on earth people manage to climb up it! The small town of Chur has a reputation of being a bit of a tourist enclave, but for classic Swiss alpine style – with lashings of kitsch – it's actually pretty good fun and an ideal distraction after a few days hiking about.
Last but far from least – take the time to check out some of the amazing castles and towers you'll see throughout your travels. They are weirdly a little undervalued by many Swiss people (perhaps because there are so many) but a good number gives the Germanic fortifications along the Rhine a good run for their money. Bellinzona near the Italian border is a wonderful choice if you ever wondered quite why they built castles in areas offering incredible views. Baden and Sion are perhaps better known and equally amazing – just be sure to arrive early to beat the summertime crowds.
When is The Best Time to Visit Switzerland?
It is fair to say that Switzerland has two high seasons. The Switzerland Travel Guide will break each down for you. The summer (July & August) is popular with hikers, cyclists, and anyone else wanting to explore the natural scenery. Skiing is pretty much closed apart from a handful of very high altitude resorts. The winter peak season ranges between December and late March/April depending on the snowfall. During this time the slopes will be packed and expect a fair number of international winter sports competitions to be hosted too.
As mentioned earlier, Switzerland has an uncanny knack for not ever feeling quite as overcrowded as most other European destinations. Even the most popular viewing galleries rarely feel that busy (apart from on the lifts) even though there may be hundreds of people up there at any given time. if anything, it actually feels busier during the winter when the pistes are absolutely packed with families enjoying a winter skiing vacation.
Given the popularity of Switzerland and the unmistakable edge of exclusivity that runs throughout many areas, it is perhaps unsurprising to learn that accommodation and subsistence costs tend to be steep throughout the year. The low season really runs only for a month or so either side of summer and winter, when a good number of hotels partially close for cleaning and refurbishing.
Those spring and autumnal 'windows' can be an excellent time to explore Switzerland – and arguably the only way to do so without spending a good lump of money. The springtime is outstanding for hiking, and you will be able to find much better accommodation rates at the hotels which stay open for this off-season trade. Autumn is also good but the weather is a bit less predictable. Just remember that many sights/attractions/lifts are only open during daylight hours so your time may be constrained a little more when visiting during these periods.
Do I Need A Tourist Visa in Switzerland?
Switzerland is – perhaps a little surprisingly – rather laid back when it comes to entry requirements. You do not need a visa if you are a citizen of the EU (including the UK), USA, Canada, Australia, New Zealand, and several others. All visitors are supposed to stay for no more than 90 consecutive days out of 180 although passports are rarely stamped. If you intend to work or conduct business in Switzerland you will need applicable documentation so arrange this well before you arrive.
It is mandatory to be able to identify yourself in Switzerland so it is sensible to always carry some form of travel documentation. Swiss nationals carry their ID cards as a matter of routine. Given that crime against tourists is nearly non-existent throughout the country, you are well-advised to carry your passport just in case. The Switzerland Travel Guide always advises you to check with both your own and the Swiss consulate before any bookings are made.
Do U.S. Citizens Need A Visa for Switzerland
U.S. citizens do not need a visa to enter Switzerland, which simplifies entry into the country; however, a passport valid for at least six months past the planned date of departure is required.
What Currency Is Used in Switzerland?
Switzerland uses the Swiss Franc (Sfr). At the time of writing, the USD and Sfr are almost perfectly balanced.
You will be able to make purchases using debit/credit cards throughout the country. Cards are accepted almost everywhere although you may find fewer places willing to take AMEX. As with visiting any European country, look for the best banks/card providers before you travel which charges the lowest exchange rates and currency commissions. Avoid change desks (these are rare in Switzerland anyway) and generally speaking use ATMs for cash withdrawals.
Switzerland is expensive and this can only partially be accounted for by the popularity it enjoys by more monied visitors. The country is heavily reliant on imports – especially food and materials – simply because it has so many 'pesky' mountains! Some economists equate this to a 'Swiss Island Tax' model which is why the prices for seemingly everyday products can be outrageously expensive, much like the Bahamas or Bermuda.
Whatever the reasons, you should expect high prices throughout Switzerland – and these can come as a shock should you arrive from much more reasonably priced countries such as Italy, Germany, or Austria.
Do I Tip In Switzerland?
So you just dropped the best part of Sfr100 for an alpine rosti and a pint of beer. Perhaps you may not feel quite so inclined to tip, despite the jaw-dropping scenery? Well, there is both good and bad news coming! The majority of restaurants and cafes – especially those in tourist sites – will automatically include a service charge on your final bill. However, it is generally customary to leave an additional small sum in cash for your server – but no more than 10% or so.
Whether you choose to leave a tip is entirely up to you. Good service is always worth rewarding, but why pay twice?
What Kind Of Budget Do I Need In Switzerland?
On paper, the basic costs for accommodation and travel in Switzerland may not look that higher than what you would pay for good quality options in neighboring countries. The reality is that unless you are very careful your daily expenditure can swiftly skyrocket. No matter how much you wish to save on the basics, the fact still remains that to see the best of the country you will simply have to pay for lift passes and so forth. These are not cheap and the discount packages may offer decent savings, they will still bite into anyone's budget. Here is what we at the Switzerland Travel Guide would suggest expecting for your money:
Budget (Sfr100/day)
About one hundred dollars a day may seem like a reasonable allowance for any budget – but this is Switzerland! There are two things we need to stress here. You can visit Switzerland on this budget – and even considerably less – but only if you are willing to book massively in advance and consider the lower seasons. Hostels range from between Sfr30-60/night and the most basic hotels are at least double that (not too bad assuming two sharing). Competition for budget accommodation is understandably fierce!
Eating out is going to be limited to occasional snacks. Instead, you'll need to self cater and live from supermarket produce, which is pricy yet at least of a reasonable standard. The money you save can (or will) be spent on domestic trains, alpine railways and lift pass. Once you are in the mountains then you really do not need to spend much if anything. You'll see quite a few smart little mountainside restaurants here and there, but they are so expensive you can rule them out on this budget. A sandwich on a Swiss meadow is just as nice anyway!
In the cities, you'll be able to find better prices for everything. Some – but far from all – museums and galleries are free, so make the most of them. Or you could instead choose to spend most of your time camping. Should you opt for that route, just be aware that for the same reasons already listed sites tend to book out fast and well in advance. Make use of the trains with scenic carriages – they are worth paying a little extra on key routes.
Mid-Level (Sfr200/day)
This budget will allow the general visitor to enjoy all aspects of Switzerland, providing they do not go crazy when choosing restaurants, and perhaps venture a little off the beaten track to find some better value choices. You should expect to spend about Sfr150 on a smart double room – which leaves plenty for your daily travel and passes assuming you are splitting the cost.
When it comes to food you should be looking at the more straightforward kind of options. Even the most basic restaurants are going to comfortably hit Sfr50/person and that is assuming you are not drinking alcohol. Try and split your expenditure between cheaper sandwiches/snacks in a daypack and one set restaurant meal per night.
The prices here so far have been for visiting during the peak summer season. Over the quieter months (short as they are) you can find some bargains, both in terms of value and quality. More exclusive resorts/hotels often stay open during these periods and run bargain (depending on your opinion) deals especially during midweek. With a little planning, you can travel throughout Switzerland in comparative luxury on this budget.
During the winter ski season, you will do well to find a hotel room close to the most popular slopes on this budget. Look instead at hostels.
High-Level (Sfr300+/day)
The sky really is the limit when it comes to Switzerland, and quite frankly this minimum budget is what plenty of 'mid-level' visitors will end up paying anyway. Realistically, to enjoy high-quality hotels with all the trimmings you should be looking closer to Sfr500/day. Combine this with spa treatments and the most exclusive restaurants, and you can throw another two or three hundred on top of that estimate!
Make use of those mountaintop restaurants – not only are they staggeringly expensive but the universally high quality is often the best tonic in the world after a hard morning's hike. Don't feel in any way rushed – take your time to soak up the views.
Switzerland is well known for its luxury brands and if shopping is your thing you'll have no difficulty spending in the likes of Geneva and Lucerne. Why not go wild and take a private helicopter between your destinations while you're at it!
In all seriousness, Switzerland is undoubtedly one of the more expensive places to visit in the world but is by no means entirely inaccessible. Those on a budget could consider thinking a little outside of the box, especially if they are savvy with their railways and willing to entertain the idea of 'commuting' to Switzerland. Accommodation and general costs can be far lower in neighboring parts of France, Germany, Italy, and Austria. Why not hop on the train and take some day visits?
What Languages Are Spoken in Switzerland?
The Swiss are outstanding at languages, and considering they have four of their own within their borders (German, French, Italian and Romansh), they kind of have to be! Not all Swiss speak all four languages, however, although expect everyone to have at least a working grasp of the other.
As a visitor (and one reading this Switzerland Travel Guide) chances are you'll already speak English! Almost all Swiss people will be conversant in English. The language is taught in all schools, and there is even talk of including it as a national language in the future given the high number of English speaking residents in the country.
Of all the countries in the world, Switzerland ranks easily as one of the simplest to be understood. Most people will not care if you do not speak their language, although introducing yourself in basic French/German/Italian is a good icebreaker.
What Religions Are Practiced in Switzerland?
Switzerland is a Christian majority country (about 38% Catholic, 27% Protestant) with far smaller pockets of Islam, Buddhism, Judaism, and others. While Switzerland regards itself as a secular state – meaning the church is separate from government – the 'canton' system is still used in an administrative capacity. What this means is that different regions can adopt different policies regarding religious practices/observance, and many do so in a favorable manner (meaning plenty of religious festivals funded from state coffers).
Little of this will actually matter to any visitor unless they wish to get involved, and those who do will find churches all over the country offering twice-daily services. Truth be told, the Swiss tend to keep their religious preferences (alongside many other things) to themselves. While less than 5% of the country consider themselves atheist you'd be forgiven for thinking the true figure is closer to 50%.
Practical Tips From The Switzerland Travel Guide
So far the Switzerland Travel Guide has hopefully made it clear that while Switzerland is staggeringly beautiful and ought to be on travelers visitors wish-list, it can to say the least be towards the more expensive side! The strange thing is that the actual face value of key purchases – for instance train tickets and hotel rooms – is not necessarily outrageously high. You are more likely going to spend more than you intend through casual and ancillary purchases. These mount up fast yet are easy to live without.
While you can find bargains on most things in Switzerland the real savings are very rarely anything like the kind of value you'll find in other European countries. A discount in Switzerland is often at best 20% for a room in off-peak season. You should instead look towards making use of year-round incentives on transport, alternative accommodation options (Airbnb, camping, etc), and ethnic restaurants rather than the classic Swiss chalets.
Over this section of the Switzerland Travel Guide, we'll focus on the practicalities of making the most of your time in the country. Let's get started by looking after your health and wellbeing.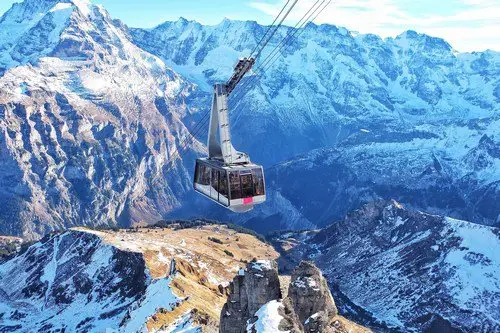 What About Health and Safety in Switzerland, Is It Safe?
Switzerland routinely ranks very high on the list of the world's safest places to visit. Violent crime does exist in small patches but tourists are barely ever on the receiving end. Even pickpocketing and other petty crimes are astonishingly rare. So while you should always keep your wits about you, you should be perfectly safe during your visit to Switzerland.
Health care is outstanding – and also extremely expensive. Expect to pay well over US$100 for a ten-minute doctor's consultation – which will be necessary if you lose your prescription medication. Pharmacies are everywhere although do not necessarily expect the same brand of medication as you are used to. Keep copies of all medical documents with your luggage and ideally also save them to the Cloud.
Everyone visiting the country will need comprehensive travel insurance (including those from EU countries). If necessary, be careful to check that your package includes the additional risks associated with outdoor sports such as skiing. It is also worth seeing how they factor the difference between hiking and mountaineering – the line between the two can be quite blurred on the most difficult trails.
You should keep an eye out for ticks while in Switzerland. These can cause a variety of health issues, so learn how to check for and remove them safely. Altitude sickness is possible on some of the higher peaks. Learn the symptoms and be sure to inform lift staff right away should you or a member of your group suddenly feel unwell, dizzy, short of breath (it comes on quite quickly).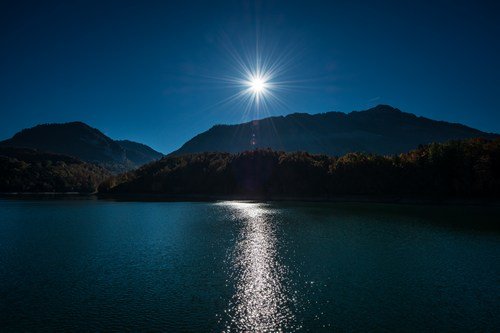 What is the Best Transportation in Switzerland?
Thanks to an outstanding rail network that includes specialized mountain trains (often run by private companies) you should use these to get around in very convenient comfort. Prices are far from absurd – expect to pay about Sfr40 per hundred kilometers in a standard carriage. First-class is usually about double the price and really not worth it. Switzerland is part of Eurail and these are valid on almost all national services. Note that smaller regional routes – basically those going steep up the mountain face – are not usually included.
Keep an eye out for seasonal passes that vary depending on the year. Take a look at the Swiss Travel Pass which includes the vast majority of popular routes. Most visitors will save a great deal assuming they use it extensively.
Within the cities, you will not likely need much in the way of transportation. Buses are common and again refreshingly reasonable. Note that the same cannot be said for taxis, especially those used for airport transfers. You could hire a car but really there is little need. Parking is prohibitively expensive and very limited in availability. A handful of the most iconic villages do not permit any kind of combustion vehicles!
Despite our gentle warning about cycling earlier in the Switzerland Travel Guide, it is actually a magnificent way of getting about the country providing you take care to stay clear of routes where you are not permitted to travel. These are well signposted so there is no excuse for mistakes! Expect hefty fines if you are caught… Bike hire generally includes insurance (check this with the operator) and can be very cheap around larger towns/cities, and very expensive actually closer to places of outstanding beauty. Thanks to the excellent network of cycling routes you can travel considerable distances quite quickly if you stick to the valleys.
There is no reason whatsoever why anyone should need to fly between Swiss destinations. Take the train – it is far more beautiful.
What Are the Best Accommodations in Switzerland?
Book early! Much as we at the Switzerland Travel Guide love the idea of rocking up at the most popular hostel in town, finding a spare, clean bargain rate bed, that is simply not going to happen in this country!
If you are going to visit during the peak season (both winter and summer) you need to book in advance or you'll end up splashing out on a pricy hotel instead. Prices are not necessarily excessive providing you manage to find somewhere in advance. We'd very roughly say that Swiss hostel rates are about 25% more in summer compared to those in Germany, and perhaps closer to double in winter around the key sites.
More conventional hotels can be found for again pretty good rates but most of the time these will be in cities/towns quite far from the more popular sites. Sure, you can stay in Zermatt – the village is mostly made up of hotels nowadays – but you'll be paying at least double the price that you would in a Zurich chain hotel.
Finding that compromise between price and travel distance/accessibility is the key factor when figuring out how you intend on approaching your visit to Switzerland. If you do not mind daily train travel (and it honestly is brilliant in this country), find a good rate hotel in a major town, pick up a travel discount card, and save hundreds off the cost of your stay. Or wake up each morning to a Matterhorn view – the choice is yours.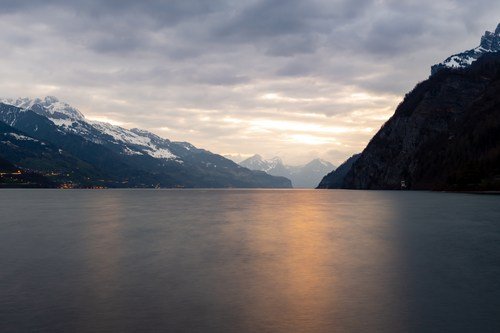 How Can I Practice Responsible Tourism in Switzerland?
You may have already presumed that the Swiss take preserving their mountains and lakes very seriously indeed! Even back in the 19th century when people first began to visit the region in considerable numbers, maintaining the sanctity of the countryside has always been a central consideration. For that reason, you will notice that there are very few hotels or resorts that could be considered 'developments' despite the money-spinning riches that they could deliver.
The Swiss are generally speaking a quite conservative country. Despite being welcoming to visitors they take greater lengths than most to maintain the sanctity of their traditional life. What you may consider 'Alpine-kitsch' could actually be something with deep historical and cultural meaning – so if it looks a bit weird do not make fun of it!
Most areas popular with tourists operate 'no waste, no trace' rules which mean littering will land you with a weighty fine. Quite frankly we can't imagine why visitors would even dream of damaging such a beautiful place, but there is always an irresponsible one in a thousand who might not show as much respect as is due. Just don't be one of those people!
What Food Should I Try In Switzerland?
Chances are that you'll have guessed already that traditional Swiss food is warming, heavy and packed with energy! Fondue might sound like a 70's cliche but it is actually very popular and served in most restaurants. If you need an excuse to basically make amazing melted cheeses and freshly baked Swiss bread into a meal, then this is the dish for you! Make sure to try a mix of Gruyere and Vacheron.
Rosti – a personal favorite from your Switzerland Travel Guide team – is another classic that you may have tried before. Traditionally eaten as a hearty breakfast, nowadays it is more of a lunchtime staple and is basically shredded potato patties mixed with steamed vegetables (cabbage is popular), meats, cheese, pickled gherkins, and topped off with a couple of fried eggs. Make no mistake this is the perfect lunch before a gentle downhill stroll! Try Tartiflette for a kind of more casserole-style alternative that is very popular in ski season.
Away from the traditional classics, you'll have no problem finding plenty of alternatives in Switzerland. Despite meat, cheese, and potatoes being the hallmark ingredients of many menu items, veggie/vegan options are extensive in most places. One quick money-saving tip – look for ethnic curry houses in the larger cities for filling and often incredibly cheap spicy food.
What Should I Pack for A Trip to Switzerland?
If heading for some winter sports activities you'd best make sure to take everything you need with you. Skis and boards can be hired but are quite expensive. Hiking boots are essential for exploring even the most accessible slopes. Make sure they are well worn in beforehand – nobody wants to get blisters two days into their stay.
You'll be able to buy anything you forgot to pack when you arrive in Switzerland, just be aware that everything is expensive! Even tents can comfortably run well into three figures, so if you need a quick solution maybe consider a quick detour into Italy or France should you be realistically nearby.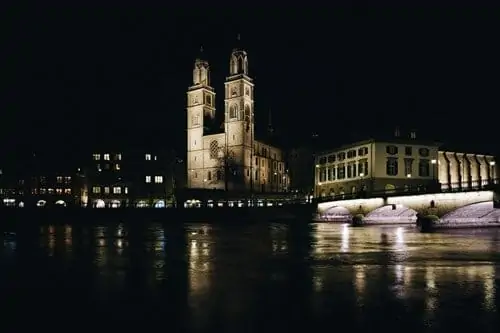 What Clothes Should You Wear In Switzerland?
As you may well have guessed Switzerland tends to attract a more 'upscale' kind of visitor. It is appropriate to wear practical and suitable wear when out and exploring, yet something a little smarter/casual in the evenings. Shorts are generally frowned upon in restaurants.
In the cities, you can wear whatever you like, just be aware that quite a few fancier restaurants, bars, and nightclubs will have dress codes. Switzerland is a wealthy country and while nobody will actively look down on a 'backpacking scruff', a little effort to fit in isn't the worst idea in the world.
What Are Some Interesting & Important Facts About Switzerland?
Now we are nearing the end of the Switzerland Travel Guide – we very much hope that you will have found some of our tips and advice helpful towards planning your visit! Switzerland is an amazing country that has unfortunately not always featured that highly on the lists of more budget-conscious visitors.
Sure, it's pricier than pretty much any other European country, but hardly much more so than Denmark, Sweden, Norway, or Iceland. Cliched as it may sound, providing you plan ahead with some degree of 'Swiss precision' and make sure to watch what you spend you can get by without an enormous amount of cash.
So if this guide has piqued your interest in the land of cuckoo-clocks, glacial lakes, awe-inspiring mountains, and some truly amazing cheese then we hope you make the most of your time visiting. Here are a few interesting little facts to help you get to know Switzerland a little better before you arrive.
▸ Switzerland is famous for its neutrality, yet every male below the age of 50 is a trained reserve soldier.
▸ Swiss democracy is strong – any petition with over 50,000 signatures can be taken to a national vote.
▸ Swiss men are expected to live longer than any others in the world (81.3 years).
▸ It is illegal to own a single pet in Switzerland. You must keep two or more of the same variety.
▸ Switzerland enforces a dog tax calculated by the size and weight of the animal. Training is mandatory for all owners.
▸ Many activities are banned on Sundays – including mowing your lawn, hanging washing, or playing loud music.
▸ Women only earned the right to vote in Switzerland in 1971.
▸ The Swiss like to smoke – 28% compared to 16% in the USA.
▸ The Swiss eat more chocolate than anyone else in the world – roughly 11kg for every person each year.
▸ Foreigners account for almost a quarter of all Swiss citizens.
We hope you enjoyed reading the Budget Switzerland Travel Guide – and good travels! Contact us with any questions you may have about travel to Switzerland.
You might also like some of the articles from our website about boondocking and travel.
5 Best Ways to Visit Techatticup Gold Mine In Nevada
12 Super Reasons To Visit Mount Charleston Nevada
10 Great Reasons to Visit The Valley of Fire Park
9 Great Hiking Trails In Red Rock Canyon
For complete photos and videos of our trip visit our photo on our Facebook Page
You May Want to Join Our Boondocking Group on Facebook For More Information
Discover our unique product testing journey at Our Big Escape. We bring real-world experiences and adventures into every review, ensuring authenticity and reliability. Dive into our process at
How We Test Products: A Journey of Discovery and Trust
, where every product is an adventure tested.