The Budget Finland Travel Guide includes 18 Important Travel Planning Tips that will allow you to see and do more on your budget. Learn how you can benefit.
Welcome to the Finland Travel Guide! If you are one of those people who truly loves exploring the great outdoors then Finland must rank among the finest countries in Europe to visit. From the natural splendor of the Northern Lights and Hossa National Park through to the buzzing culture of big city Helsinki, you'll have no difficulty filling up your itinerary whichever way you turn.
Make no mistake – there is a huge amount to see in this splendid country and you'll be surprised that a country famed for its wilderness has so much unexpected diversity, and a cultural history steeped in an age-old tradition.
Finland may be a little off the 'beaten path' for many visitors to Europe, and perhaps that explains why the country remains so unspoiled and unique. Thanks to the convenience offered from a modern transit network and a bewildering ability for keeping trains running on time to the minute in blizzard conditions, Finland is surprisingly easy to explore. Those who do opt to explore something a little different are going to be guaranteed a quite unique experience that may well prove the most memorable of any European tour.
What Are the Best Places to Visit in Finland?
Lapland is far more than the home of Santa Claus ('Joulupukki' in Finnish) and while you'll find no shortage of opportunities for photos with the great man, most visitors will be looking to enjoy some of the most staggeringly beautiful sub-arctic wilderness in the world. As you may expect the majority of activities throughout the region focus on the outdoors – and we're talking way more than your typical snowsports. Reindeer and dog sleigh tours are fantastic ways of experiencing this side of the country (and don't worry – the animals are magnificently well cared for).
You should, of course, be watching for the eponymous Northern Lights throughout the day and night. These are possible/very likely anywhere in Lapland from September through to April although are best around Christmas and New Year. Some people – including us at the Finland Travel Guide – reckon that thanks to near-zero light pollution that they are the best Northern Lights in Scandanavia (just don't tell the Norwegians or Swedes!). Rovaniemi has perhaps the best reputation for being 'guaranteed' to see the lights, but we found the quality was better at Kakslauttanen thanks to being that little bit more remote.
Finland is famous for its tens of thousands of lakes – and a huge number of little castles and fortifications that tend to be dotted around them. Just by strolling aimlessly about the Oulanka, Nuuksio, Urho or Koli national parks you'd be sure to stumble across them by the dozen – but that is certainly not recommended! When the Finland Travel Guide says wilderness we really do mean it.
While there are plenty of well-walked routes with a good mixture of difficulties and lengths, you just need to venture a little away from the more traveled paths and find yourself in near-total isolation. If you are heading from some 'proper' hiking then make sure you have the right gear and some understanding of basic fieldcraft and navigation.
You'd be forgiven for thinking that Finland was all about traipsing through the wilds, and while that ought to be a key part of any visit, there is plenty else to see in towns and cities found mostly towards the southern and eastern ends. Helsinki is an excellent city to visit not just because it has the Suomenlinna park on its doorstep but because there is also plenty to see in the city itself.
It is particularly good for walking/cycling tours (highly recommended) so make certain to see the Temppeliaukio Church, Uspenski Cathedral, Sibelius Monument, and other national sites. When you cannot stomach any more culture, check out the Töölönlahti Bay for some amazing seafood or maybe relax on the Hietaranta beach (yes Helsinki has a beach!).
Most people will arrive and depart from Helsinki and then travel onwards further north without taking the time to visit much of the central regions. As with any European country, it can be as straightforward or as spontaneous and unexpected as you choose.
Much of Finland receives very little in the way of regular tourism – certainly less than neighboring Sweden – and you should expect a level of authenticity that can be quite rare to find elsewhere. Turku Castle towards the Russian border is a fascinating place steeped in many centuries of conflict, while the Åland Archipelago is perfect for exploring by boat (and a handy way of getting over to Stolkholm to continue your travels).
What Are the Best Things to Do in Finland?
Finland is a kinda handy country to tour because you tend to go to specific regions for particular activities. The iconic experiences such as hiking and sledding through the wilderness are basically all there is to do in the northern Lapland region besides the occasional museum and staring in amazement at the Northern Lights. You could pretty much 'experience' the region with just a handful of days, or you could take a serious hiking expedition that may last for weeks.
Much of the same can be said for the lake regions and all of the national parks. If you are interested in exploring and really experiencing what it is like to be in the middle of nowhere then Finland is a fantastic place for doing so with paradoxical ease.
One experience that your correspondent from the Ultimate Finland Travel Guide loved far more than anticipated was staying for a couple of nights in one of the more famous Ice Hotels. You'll find similar examples in the other Scandi countries and in North America, but for the convenience of the uninitiated, they are surprisingly luxurious and deceptively warm!
Best of all is that they tend to be remodeled every year – whoever knew how easy it was to cut huge chunks of ice so elegantly? It is the perfect way of enjoying a chilled Finnish vodka martini in the comfort of your hot tub!
Santa is – needless to say – a big draw especially with one/two-night trippers from other parts of Europe (especially the UK and Germany for some reason). Fortunately, it hasn't become grossly over the top and there is a good amount of tongue in cheek joking between which version of Santa is the real one – the white-bearded old man, or the mythical and slightly creepy goat.
We'll let you make up your own mind, and the good news is that commercialism is there to enjoy if you like it – or you could easily turn the other way and enjoy natural splendor. Whoever said variety was a bad thing?
Helsinki is pretty small for a capital city (about 600,000 from a national population of 5.5m) but has a thriving contemporary and classical art scene, plenty of festivals across the calendar including the 'world-famous' Air Guitar Championship… In all seriousness, it is very reminiscent of Rekjavik and Gothenburg in the way that it focuses very much on delivering high quality produce/shopping at often quite high prices. Check out the various museums/galleries when you have the opportunity – the Ateneum, Sinebrychoff Art Galley, Finnish National Gallery, and several smaller residences are well worth the time and invariably serve amazing quality coffee.
So while it can be straightforward to pigeonhole Finland as an outdoors country there are plenty of alternative sites well worth taking the time to explore. Despite Helsinki being towards the pricier end of the scale, it has been attracting many more 'in the know' visitors in recent years who are put off by the often unseemly crowds you'll find at many of the nearby Baltic capitals. Helsinki is a cool city and one that thankfully still has not been in the slightest bit defiled by mass tourism.
When is The Best Time to Visit Finland?
Hopefully, you are by now a little tempted to give Finland a try – and here is where deciding what time of year to visit is going to really matter. Depending on what you want to see/explore there are very different opinions on what constitutes high, low and shoulder seasons in Finland. For this reason, we'll roughly distinguish by experiences instead of the time of year.
Should you be interested in camping and hiking through the central and coastal regions, and most people are, then July/August is the time to visit. You'll have no problem finding plenty of cruises to compare, accommodation can be surprisingly cheap (or at least open!), and most of the large festivals occur around this time of year. Remember that many Finnis tend to take their annual vacations in the winter to enjoy snow sports, or to simply flee the country for more gentle climates!
But we at the Finland Travel Guide are not put off by a little frost. Aurora hunting is best over the winter months (especially either side of Christmas) and you'll enjoy proper winter wilderness. Days are short, hotels are often closed, and those which are open cater mostly for skiing at pretty steep prices. Hiking is not likely unless you really know what you are doing or are willing to take a guided expedition. If you are determined to see the Lights and experience Finland as it is best known, then this is the time to visit.
Shoulder season is probably the best time if you intend on spending a lot of time outdoors and wish to enjoy a mild climate and not too many insects in the northern regions. Again, you need to plan a little for some attractions being potentially closed or in refitting, although the major museums/galleries ought to be open. Watch out for Midsummer – the whole country has a party for a weekend and basically everything closes down. Fantastic if you are already in the country, not so much if you are looking for a running train or an open attraction!
Do I Need A Tourist Visa in Finland?
You really should have no problems whatsoever gaining entry into Finland. Those from the majority of Western countries (Including the USA, UK, NZ, Australia, Canada, and EU nationals) can stay for 90 days out of 180 consecutively. Anyone else – including visitors from South Africa, China, and India – will need a visa.
Expect no trouble passing through immigration providing your documents are in order. Visas are usually issued quite promptly where needed but you must apply and be approved before arriving.
Do U.S. Citizens Need A Visa for Finland
U.S. citizens do not need a visa to enter Finland, which simplifies entry into the country; however, a passport valid for at least six months past the planned date of departure is required.
What Currency Is Used in Finland?
Finland uses the Euro (€) that exchanges for around US$ 1.11 at the time of writing the Finland Travel Guide.
You will have absolutely no problems using cards for payment pretty much anywhere in Finland. Even the smallest stores and cafes will 99% of the time accept credit/debit card payments providing you have a four-digit PIN-enabled account. ATMs are still absolutely everywhere, should offer English language options, and do not charge any processing fees (although your banking services provider most certainly will).
The majority of visitors to Finland will get by just fine with a token amount of cash for small purchases and by using cards for everything else. If for some reason you need a bundle of cash then make sure to use banks for the best exchange rates. Note that the Finns are so invested in card technology that Traveler's Checks are pretty much consigned to the history books nowadays and very few places will change them.
Do I Tip In Finland?
You will not be offending your server by not leaving a cash tip – it is almost universally added bills automatically (including hotel room charges). Only feel inclined to leave a tip for truly exceptional attention. Tipping is not customary for taxi drivers or bartenders although once again it is entirely at your discretion.
What Kind Of Budget Do I Need In Finland?
While Finland has a reputation for being an often surprisingly expensive country to visit the reality on the ground is somewhat different. It is perfectly achievable to explore Finland on a tighter budget than what you may expect, although you are inevitably going to be restricted by price constraints on what activities you can afford.
For instance, a hiking and camping tour of Finland during the summer is not going to break anyone's bank. However, a 'winter wonderland' stay in the North during the peak Aurora chasing times of the year with incidental reindeer sleigh rides is going to become expensive very quickly. So with those caveats in mind here is a rough approximation on what we at the Finland Travel Guide would suggest visitors should expect from their budgets.
Budget (€100/day)
Hostels are universally good quality in Finland and visitors certainly benefit from the fact that the country is not actually known as a budget destination. You should look to book ahead in the summertime but that is really just to make certain your bed is secured – we have rarely struggled to find a place anywhere. A smart dorm bed with the expected conveniences will cost about €25-40/night depending on location and season. Campsites can easily be half that rate, but of course, you will be restricted to summertime and shoulder seasons.
Daily costs are where prices start to become noticeably expensive. There are always budget-conscious options from shops, takeaways, and food stalls but you'll be looking at about €20+ for a single course meal at any seated restaurant. National museums are usually free but others will charge pretty steep admission rates comparable to what you'd expect in Paris/Berlin. We'll cover travel costs shortly but on a budget, you'll be advised to take a look at buses compared to the much more expensive train network.
As with many countries where the key attraction is unspoiled and natural beauty, providing you keep an eye on your expenditure you can enjoy a really good time in Finland without spending a huge sum.
Mid-Level (€200/day)
We'd compare this kind of budget to what you'd expect to pay in Sweden. Broadly speaking the prices for accommodation and travel are very similar, with double hotel rooms most likely going to be the largest daily expense. You should anticipate about €100-120/night for a basic yet modern hotel room. Factor in that price tends to be lower at certain times of the year and that the wilder/remote regions will usually be considerably more expensive.
Even though rooms are expensive assuming you are splitting that cost for a double there is still a fair amount to 'play with' on this budget. You could stretch that a little and take some sleighing trips, perhaps even a little cruise around the islands, and still not massively go overboard (so to speak!). Consider your dining options with some degree of care. Eating out is often reserved for very special events throughout the Scandinavian countries and you'll notice this reflected in the high prices. Even a cup of coffee and a slice of cake in Helsinki can stretch beyond €10.
On the plus side, while museums and galleries are prone to charge admission they will not be much of a problem on this budget. Car hire is feasible if you are sharing as a group (€50/day) although fuel is very expensive. Generally speaking, you ought to take this kind of budget and look for the best way of applying it to the sort of stay you are looking for. If you want wilderness, then spend more on special retreats and lodges which are expensive but tend to include meals and subsidized tours/expeditions. If you are in the city, compromise on your hotel and spend big on the nightlife, shopping, and outstanding restaurants.
High-End (€300+)
You can spend your entire daily budget on a top of the range hotel room on this kind of budget – and would be right to expect something very boutique, trendy and most certainly upmarket! Throw in about the same again if you want to enjoy a meal at one of Finlands top restaurants – the prices on the wine lists are comically high, so consider that an adequate warning.
Joking aside you can enjoy pretty much all the best of Finland on this budget. You most certainly can enjoy the natural splendor, but rather than retreating to a campsite for the evening why not go 'glamping' at kitsch and cozy 5-star alternatives? Definitely take the opportunity for a sleigh ride, and who knows – maybe even a personalized trip to see the Santa of your choice.
Those with money to burn should perhaps consider midsummer providing you can find a hotel room. they book out sometimes years in advance assuming they choose to stay open at all. All of the Nordic countries have their own versions, and the communal festivals are incredibly welcoming to outsiders.
Overall, while it most certainly helps to have some cash when visiting Finland you can still enjoy plenty of the best in the country without spending crazy money. From a budget travelers' perspective, you will need to think a little outside the box if you wish to enjoy key attractions such as the Northern Lights. Perhaps look for Airbnb options in popular areas that may offer better value compared to hotels. Or simply book one of the every limited hostel places in the northern regions far in advance. However you choose to approach it, the more effort put into experiencing something that amazing the better the experience is going to be.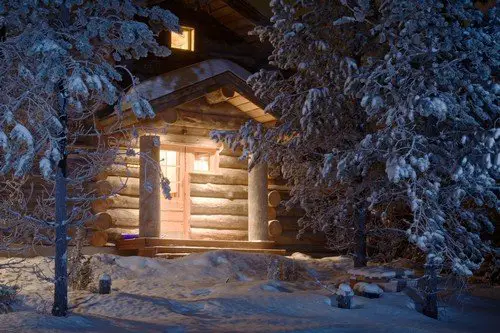 What Languages Are Spoken in Finland?
Finnish is the language you'll hear the most but Swedish is also an official language in Finland. From a visitor's perceptive it is unlikely to make much of a difference – pretty much all Finns will speak English to an impressive standard with about 40% of the country at fluency standard. Lower proportions speak German as a second (or third/fourth/fifth) language.
It is worth knowing that despite the above, around 10% of the Finnish population – mostly those residing in isolated regions – do not speak any conversational English.
Do not feel awkward about approaching Finns to ask a question and speaking immediately in English – providing you do so politely. Finnish is notoriously difficult to learn and none of the locals will expect more than a simple "anteeski" (excuse me) first.
What Religions Are Practiced in Finland?
About 72% of Finns are Christian (almost all Lutheran), 24% specify no religious beliefs whatsoever and the remaining makeup tiny pockets of Islam, Buddhism, and others. As you may anticipate the Lutheran church enjoys a special status as the 'official religion' of the country even though it has little in the way of actual administrative power. It is quite paradoxical that even though Finland has encouraged freedom of religion protected by law since 1923, they are one of the least diverse religious countries in Europe.
Visitors to the country will not really notice any religious undercurrent unless they wish to participate. Religion is a factor in some people's lives, but Finns are quite a socially conservative bunch and tend not to discuss such matters with strangers. You will find little in the way of evangelicism or more vocal denominations.
Practical Tips From The Finland Travel Guide
Now we have covered the basics for what anyone ought to expect from visiting the country, we'll now shift our attention tot he simple practicalities of making the most of your stay. We at the Finland Travel Guide are not kidding when we claim that despite the reputation for being expensive and tricky to navigate, you can really explore this country without spending beyond your means. Just like Sweden and to a lesser extent Norway, the savvy traveler can have a wonderful time in this gorgeous country despite living from hand to mouth. You just need to think a little and make some compromises here and there.
Something you may have heard during your research into Finland is that they aren't really the most 'touchy-feely' of people! There is an element of truth to this. Finns are really not people who tend to perform small talk, and attempting to speak to a stranger on a casual basis – for instance, commenting on the weather – will likely be met with a degree of bafflement. Obviously, that is not true for everyone but it is something which can incorrectly present a rather stubborn attitude towards visitors.
Their rivalry with Sweden has existed for hundreds of years, and their animosity towards Russians still ranks pretty deep among older segments of the population. Finns have struggled for many generations to achieve and maintain their freedom, which does, to a degree, foster a kind of insularity that can be misinterpreted as impoliteness or even hostility. They aren't really like that. Just be careful to mind/appreciate personal space, avoid eye contact, be exceedingly polite and keep your voices down and you'll be fine!
You'll find the best way to engage in conversation with strangers in Finland is either in the sauna or in the bar. Those are socially acceptable places to discuss sporting events and suchlike in a casual manner. People will want to be your friend really!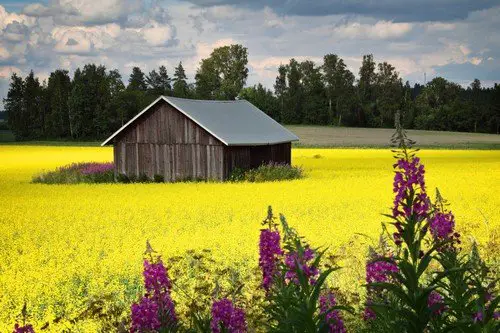 What About Health and Safety in Finland, Is It Safe?
Finland has one of the lowest general crime rates in Europe and violent crime is extremely rare. Visitors are unlikely to be specifically targeted and even petty crimes such as bag theft and pickpocketing are practically unheard of. You'll be extremely unlucky to fall victim to any crime in Finland.
Your biggest risks to personal safety are going to be from approaching the wilderness without proper equipment. It ought to go without saying that apart from the summer you will need some degree of warm clothing, plus adequate tents and so forth. There is dangerous wildlife (bears, wolves, etc) in Finland but they will stay far away from people. You are far more likely to crash a car into a moose – lookout for the roadsigns – than even sea a bear or wolf. Keep an eye out for hypothermia or frostbite in the winter, and mosquito bites in the summer. The latter is more a nuisance than a risk.
Moving on to healthcare, Finland has some of the best medical care in the world and you'll be in good hands if you are injured or fall sick. EU citizens should apply for and carry an EHIC before visiting Finland to enjoy free/massively subsidized costs. You may still require special insurance if planning on skiing or taking on more extreme winter sports.
Visitors from elsewhere are going to need comprehensive insurance cover. Remember to make copies of prescriptions and any essential medical notices, ideally uploaded also to the Cloud for immediate retrieval if required. You may need to visit a Finnish doctor for reissues of prescriptions and accept that available brands may vary compared to what you are used to.
You should not require any particular vaccinations before you visit. The Finland Travel Guide can gladly attest that Finnish tap water is not only universally safe to drink, but is also the best tasting in the world.
What is the Best Transportation in Finland?
Finland enjoys an excellent train network that should be good enough for most visitors. Tickets can vary in price depending on distance and classification. Express trains are, as you'd expect, faster and more expensive than slower regional services. Ticket prices vary from expensive through to pleasantly affordable providing you book in advance online (at least 24 hours, ideally much longer). The problem is that the further north you head the more limited the network becomes. Just like Sweden, Finland is deceptively long and narrow and journeys can take much longer than you'd anticipate.
Buses are available on a wider network and in some ways are a better option than the train. Tickets are cheaper, and considering the long distances, the buses themselves are clean, comfortable and modern. Note that Finland has a relatively low-speed limit so expect longer journeys to take up a good chunk of a day.
Most Finns would opt for the bus compared to the train because while offers exist for both the bus has a better variety of discounts especially for younger people and seasonal passes. If you are visiting on a budget then the bus is certainly most likely your best bet for saving on costs while also taking in some pretty impressive scenery.
Note that some services do not run in winter so check well in advance. If money is not a problem and/or you are part of a group, car hire is pretty good value, roads are high quality and invariably cleared of snow around the clock. Just remember that gas prices are some of the highest in Europe.
Ferries run routinely throughout the year out to the islands and back over to central/eastern Europe. Domestic services can actually be a great way of exploring the western areas for decent prices, and certainly far cheaper than an organized tourist cruise which would take the same route anyway.
Internal flights are a valid option from getting between Helsinki and Lapland, just be sure to check availability according to the season you intend on traveling. As you'd anticipate, tickets are extremely expensive in peak season and often fully booked out well in advance. Discounts are rare on any internal route.
What Are the Best Accommodations in Finland?
Hostels – where available – are the visitor's best friend when hoping to explore Helsinki on a budget. As a rough rule, accommodation prices are very similar to other Scandinavian countries. Hostels are excellent quality and at about 30 Euro a night are a comparative bargain. Expect to pay four times that for a very average hotel room. High-end accommodation will be at least 200-300 Euros per night and possibly even more for a room that, at the end of the day, is just somewhere to sleep. As ever, the choice is yours.
The Finland Travel Guide suggests that all visitors to this country look at alternative accommodation options besides the typical hostel/hotel conundrum. Finland is an extremely on-line country and you'll have no problem finding people with spare rooms or even full apartments to let out on a casual basis. For those visiting areas with a more limited choice in 'traditional' accommodation then you really ought to consider this as a way not only for saving cash but also as an avenue of getting to known Finland a little better.
In the summertime, the climate is pretty much ideal for hiking and camping. Sites can book out for the more popular spots, so book in advance and pay attention to rough camping laws/restrictions. They can vary depending on your region. Should you opt to camp, expect to find excellent facilities and quite possibly the option for a chalet costing a little more than a standard hostel private room but capable of sleeping four people or so.
How Can I Practice Responsible Tourism in Finland?
Should you be lucky enough to explore Lapland it is essential that any responsible visitor does their best to invest in the indigenous Sámi run services. A good proportion of the best reindeer routes and more interesting Kota (tee-pee) accommodation options are going to be run by these people. Apart from these kinds of businesses they have little other income, so far better to share your money with them compared to some anonymous international hotel chain.
Protecting the natural splendor of Finland is paramount in the tourist industry and a major reason why the country is nowhere near as involved in self-promotion and marketing than it arguably should be. Getting to Lapland is not especially easy – and that is not just due to limited numbers of visitors, but also because of government pressure to keep the environment as unchanged as possible.
Wherever you go in Finland you ought to make sure you leave no trace. That includes campsites and firepits just as much as it does litter and waste. You are free to camp in many areas of the country providing you do so responsibly. Punitive fines are in place should those rules be broken.
Keep a low ecological footprint wherever you go, buy local, and understand the sensibilities of the locals and you can consider yourself a responsible visitor to Finland.
What Food Should I Try In Finland?
Attempting to pronounce classic Finnish foods is only a small part of enjoying how good they can be. There are plenty of national dishes that you'll find cooked on a regular basis in people's homes, although for some you may need to visit more specialized restaurants. Here is a selection of the Finland Travel Guide favorites.
Karjalanpiirakka (Karelian pies) is a common 'working meal' that is very similar to an English pastry. The usual course pastry is filled with a selection of stewed potato, rice, carrot, and sometimes with added meats and eggs. Handily pocket-sized and packing enough energy to last through the most bitter of winter afternoons, these are a real delicacy that is sure to keep you going.
Ruisleipä is without any doubt the best rye bread that you'll ever eat. It is taken with pretty much every meal regardless of the restaurant status, and at home is baked in long rings which are hooked to the ceiling for storage. You'll still see these in pretty much every baker's shop and once more they are ideal for the penny watching visitor.
Silli Ja Uudet Perunat (herring with new potatoes) is a dill packed national favorite that you'll find served especially during midsummer festivals. Discussing the merits of various potato is a peculiar Finnish obsession…
What Should I Pack for A Trip to Finland?
Try not to forget any essentials when packing for Finland as while replacements are never going to be difficult to find, they can be extremely expensive! Pack suitable outdoors wear for any season, ideally featuring plenty of layers that can be added or removed depending on the weather. A lightweight waterproof item is a good idea despite the mild summers, whereas a good warm hat and overcoat are pretty much essential in winter. Make sure your boots are in good order and properly waterproofed.
Other than those basics you should not need anything else when visiting Finland.
What Clothes Should You Wear In Finland?
Despite the reputation for being a bit conservative and prudish – which we've tried to account for and dispell throughout the Finland Travel Guide – you're best off dressing to conform in this country. Nobody will challenge you for being scruffy unless you are also wearing something offensive or inappropriate in particular locations. A responsible visitor will not be intending to cause offense anyway, so best reign in the more extreme dress senses during your visit to Finland.
You'll notice that Finns are quite affluent yet still dress in a pretty unconventional manner. They're ones for discreet classiness, and that fact ought to be remembered at more upmarket restaurants and so forth.
What Are Some Interesting & Important Facts About Finland?
We are nearing the end of our Finland Travel Guide and hope you have found this a useful introduction to one of Europe's most beautifully unique countries. As with any country, you will visit, places and people are always going to have some interesting differences and Finland is not any exception to that rule.
Despite their reputation for being a little more clinical than some of their more extravagant European neighbors, you'll discover plenty of fun and interesting facts while touring this country. After all – it's always the quietest ones who tend to have more bizarre points of interest! So here are a few little facts to get you started with exploring this fascinating nation.
▸ According to the United Nations, Finland is the happiest nation on Earth (perhaps they just don't complain enough).
▸ Alongside the world air guitar tournament, Finland is also the global capital for the world wife-carrying championship.
▸ Finland has an annual day to celebrate their failures – October 13th.
▸ Finland no longer has a single public payphone.
▸ Each Finn consumes on average 12kg of coffee per year.
▸ Finland operates unlimited fines for speeding on the highways (told you they drive slow for a reason).
▸ Perhaps that explains why they have more saunas than cars.
▸ Heavy metal is the unofficial national music of Finland
▸ Finland was the first European country to enact Universal Suffrage (allowing women to vote).
▸ They consume more salty licorice than anywhere else on the planet.
We hope you enjoyed reading the Budget Finland Travel Guide – and good travels! Contact us with any questions you may have about travel to Finland.
---
Now that you have read the Ultimate Finland Travel Guide, what's next? Let's go next door to Norway. Check out The Ultimate Norway Travel Guide
---