Last updated on September 24th, 2023 at 01:28 pm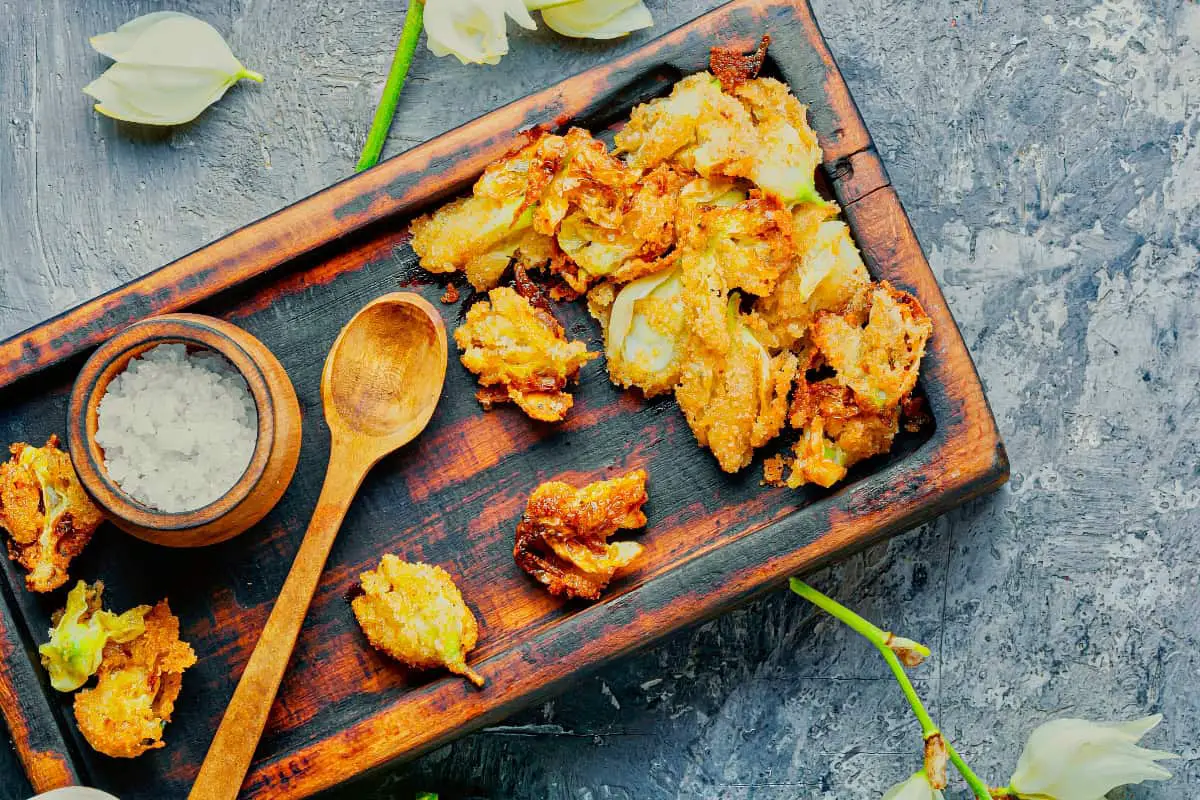 There are many fans of the dish "Panamanian Yucca Fries with Spicy Mayo" outside of Panama. The South American root vegetable yucca has been used extensively in Panamanian cooking for centuries due to its abundance and high starch content. Fried yucca, after being peeled and sliced, takes on the texture of french fries. Serve the fries with a spicy mayonnaise for a delicious and tangy flavor that goes great with the yucca.
Indigenous Panamanians have been eating yucca for thousands of years, which is how we know the dish we now call Panamanian Yucca Fries with Spicy Mayo has such deep roots. The yucca was reportedly ground into a paste and used to make bread or fried and used as chips. Panama's cuisine grew to incorporate flavors from Africa, Spain, and the Caribbean as the country became a hub for international trade and migration. The modern version of Panamanian Yucca Fries with Spicy Mayo owes much to the blending of different cultures.
To this day, Panamanian Yucca Fries with Spicy Mayo remain a popular snack or appetizer. It can be found in both low- and high-end restaurants. The celebration of Panamanian independence on November 28th is when the dish truly comes into its own. At this time of year, Panamanians get together to enjoy traditional dishes like yucca fries with their loved ones.
To sum up, Yucca Fries with Spicy Mayo are a classic dish in Panamanian cuisine and a fan favorite. This dish, whether eaten alone as a snack or as part of a larger meal, offers a novel and flavorful experience that is sure to please any gourmand.
3 Reasons People Love Panamanian Yucca Fries with Spicy Mayo
1. Unique texture and flavor: Panamanian yucca fries have a unique texture and flavor that sets them apart from traditional potato fries. Yucca fries are crispy on the outside and soft on the inside, with a slightly sweet and nutty flavor. This unique texture and flavor make them a delicious and satisfying snack or side dish.
2. Spicy mayo dip: The spicy mayo dip that is typically served with Panamanian yucca fries adds another layer of flavor and heat. The dip is made with mayonnaise, hot sauce, and lime juice, which gives it a tangy and spicy flavor that pairs well with the yucca fries.
3. Cultural significance: Panamanian yucca fries are a popular and traditional dish in Panama. They are often served at festivals, parties, and other social gatherings, making them a cultural staple in the country. People who have fond memories of eating yucca fries with friends and family may have a special attachment to the dish and enjoy it for nostalgic reasons.
How To Make Our Panamanian Yucca Fries with Spicy Mayo Recipe
Ingredients (Serves 8):
For the fries:
2 lbs yucca, peeled and cut into fries
2 Tbsp vegetable oil
Salt to taste
For the spicy mayo:
1/2 cup mayonnaise
2 Tbsp hot sauce
1 Tbsp lime juice
1/2 tsp garlic powder
Salt to taste
Instructions:
1. Preheat your oven to 425°F (220°C).
2. In a large bowl, toss the yucca fries with vegetable oil and salt.
3. Arrange the fries in a single layer on a baking sheet and bake for 25-30 minutes, or until golden brown and crispy.
4. While the fries are baking, prepare the spicy mayo. In a small bowl, whisk together the mayonnaise, hot sauce, lime juice, garlic powder, and salt until well combined.
5. Once the fries are done, remove them from the oven and transfer to a serving platter. Serve the spicy mayo on the side for dipping.
Nutritional Values for One Serving of Panamanian yucca fries with spicy mayo:
Calories: 298
Carbohydrates: 46g
Protein: 2g
Fat: 12g
Saturated Fat: 2g
Trans Fat: 0g
Cholesterol: 8mg
Sodium: 563mg
Potassium: 542mg
Fiber: 3g
Sugar: 1g
Prep time: approximately 20-25 minutes
Cooking time: approximately 25-30 minutes
List of Pots, Pans and Cooking Equipment:
Large pot for boiling yucca
Frying pan or deep fryer for frying the yucca fries
Mixing bowl for preparing the spicy mayo
Whisk or fork for mixing the spicy mayo ingredients
Slotted spoon for removing yucca fries from the pot
Paper towels for draining excess oil from the fries
Best way to Store Panamanian Yucca Fries with Spicy Mayo
To store leftover yucca fries with spicy mayo, place them in an airtight container and store them in the refrigerator. The fries will stay fresh for up to two days. However, the texture may not be as crispy as when first served. To reheat, place them in a preheated oven at 350°F for 5-7 minutes or until heated through.
Possible Substitutions for Ingredients in Panamanian Yucca Fries with Spicy Mayo:
If you cannot find yucca, you can substitute it with cassava, taro root, or even sweet potatoes.
For the spicy mayo, you can adjust the heat level by using less or more hot sauce.
You can also use plain Greek yogurt instead of mayonnaise for a healthier version.
Ingredients to Substitute for a Vegetarian version of Panamanian Yucca Fries with Spicy Mayo:
To make a vegetarian version of this dish, you can substitute the mayonnaise with vegan mayonnaise, and the Worcestershire sauce with soy sauce or tamari. You can also use nutritional yeast instead of Parmesan cheese.
Tips and Tricks for Easier Creations of the Recipe
Make sure to peel and cut the yucca into equal-sized pieces for even cooking.
When boiling the yucca, add a pinch of salt to the water to enhance its flavor.
Drain the boiled yucca well before frying to remove excess moisture and achieve a crispy texture.
Coat the yucca fries with cornstarch before frying for an extra crispy exterior.
Use a thermometer to monitor the oil temperature while frying to avoid burning the fries.
Possible Side Dishes and Desserts to serve with Panamanian Yucca Fries with Spicy Mayo
To complement the flavors of the dish, you can serve it with a side of fresh avocado slices or a tomato and onion salad.
For dessert, you can serve traditional Panamanian sweets like coconut rice pudding or plantain fritters.
How to Serve Panamanian Yucca Fries with Spicy Mayo
To serve, place the yucca fries on a plate and drizzle the spicy mayo on top. Garnish with chopped cilantro or parsley and serve immediately.
FAQs About Panamanian Yucca Fries with Spicy Mayo
1. What is yucca, and where can I find it?
Yucca is a starchy root vegetable that is commonly found in Latin American cuisine, including Panamanian Yucca Fries. It is similar to cassava and can be found in most grocery stores or Latin American markets.
2. Can I use other types of root vegetables to make Yucca Fries?
While yucca is the traditional vegetable used to make yucca fries, you can also use other root vegetables such as sweet potato or regular potato. However, the taste and texture of the dish may be different.
3. How do I prepare yucca for yucca fries?
To prepare yucca for yucca fries, first, peel the yucca and remove the woody core. Then, slice the yucca into thin, fry-like shapes.
4. How do I make spicy mayo for dipping?
To make spicy mayo, mix together mayonnaise, hot sauce, and lime juice until well combined. Adjust the amount of hot sauce to your desired level of spiciness.
5. Can I bake yucca fries instead of frying them?
Yes, you can bake yucca fries in the oven at 425°F (220°C) for 20-25 minutes, or until golden brown and crispy. However, the texture may be slightly different from traditional fried yucca fries.
---
---
You May Want to Join Our Boondocking Group on Facebook For More Information
You May Want to Join Our Campfire Recipes Group on Facebook For More Information
For More Photos Visit Our Instagram at World Recipes Daily – Our Big Escape
---
---