How would you define Burma recipes? How can you tell what kind of flavors and spices you can expect to find in Burma cuisine if you've never tried it before? All the best Burmese dishes, snacks, and curries can be found in this comprehensive guide to the cuisine of Burma (Myanmar).
Burma recipes are wonderfully diverse because of its many influences, including those of India, China, Thailand, and numerous ethnic minorities. It's not just the people, culture, and landscapes of Myanmar that draw tourists, but also the unique cuisine. You'll find below a selection of the finest Myanmar traditional foods, street foods, and famous snacks that you can try on your trip to the country.
Fast food chains like McDonald's and KFC don't exist in Myanmar. Visitors should not leave the country without sampling some authentic Burmese dishes. Burma recipes are a scrumptious Asian treat because of its blend of Indian and Thai flavors and a dash of spices. Walk the streets of Myanmar and use this Burma cuisine guide as a roadmap to the many delicious treats that can be found in this country.
18 Easy Burma Recipes From An Exotic Burma Cuisine
---
---
check out our video
---
---
Burmese Chicken Curry is our favorite creamy coconut stew from Myanmar to cook at home. Traditional curry Burma recipes feature flavorful ingredients like chicken thighs, garlic, ginger, red chili, turmeric, fish sauce, coconut cream, scallions, peanut oil and crispy fried shallots.
Burmese Chicken is a traditional main course entree served from Yangon to Mandalay with steamed rice or noodles. Burmese curries generally differ from other Southeast Asian curries in that Burmese curries make use of dried spices in addition to fresh herbs and aromatics, and are often milder and not as spicy.
Burmese curries are readily available in curry houses throughout the country. They are traditionally accompanied with rice and a variety of side dishes, soup, and Burmese salads called athoke.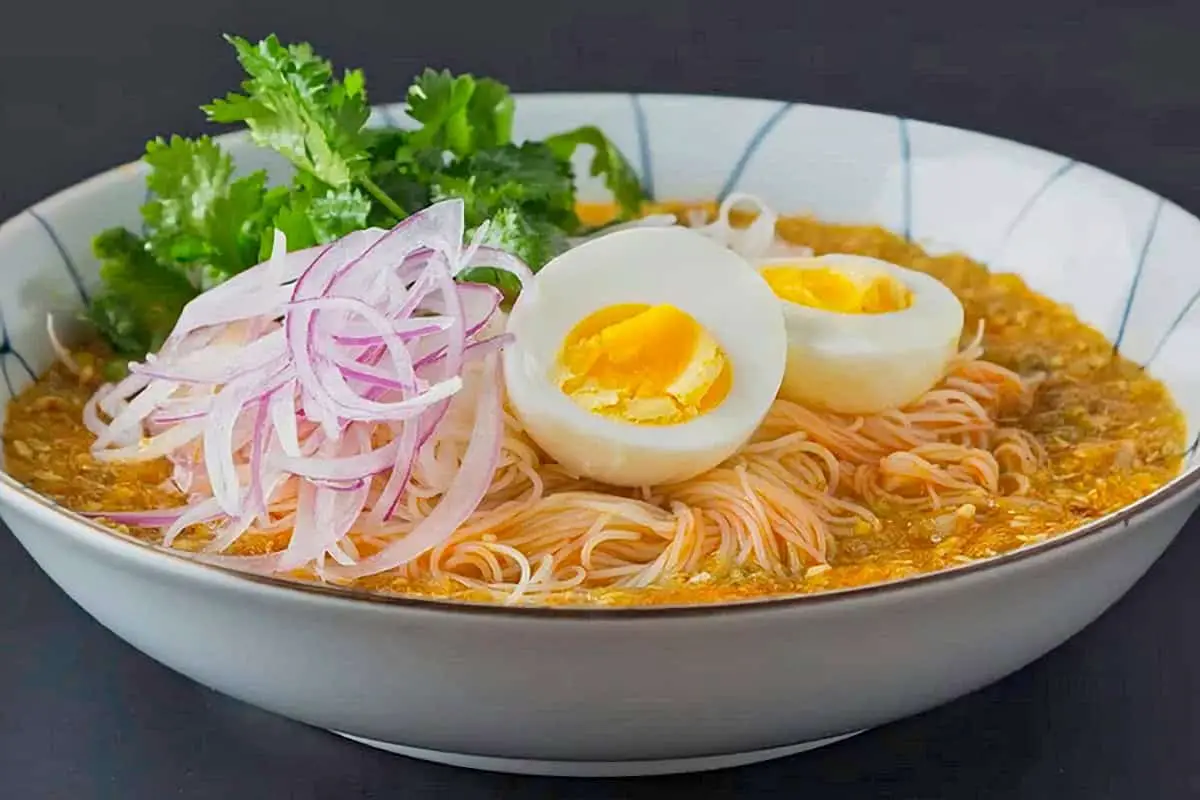 Containing all the characteristics that define Burma cuisine—funky, crunchy, savory—in one bowl, it's no wonder it's such a popular dish.
Though lemongrass, ginger and garlic pack a punch, this stew isn't too spicy, and it's ideal for breakfast, the time of day when most Burmese eat it. The sunny hard-boiled egg doesn't hurt either.
The cooking liquid is seasoned with fish sauce and thickened with toasted and ground rice powder, which helps the broth cling to the silky, thin rice noodles. Add a few drops of freshly squeezed lime juice and herbaceous cilantro, and you'll see why this dish is a national treasure.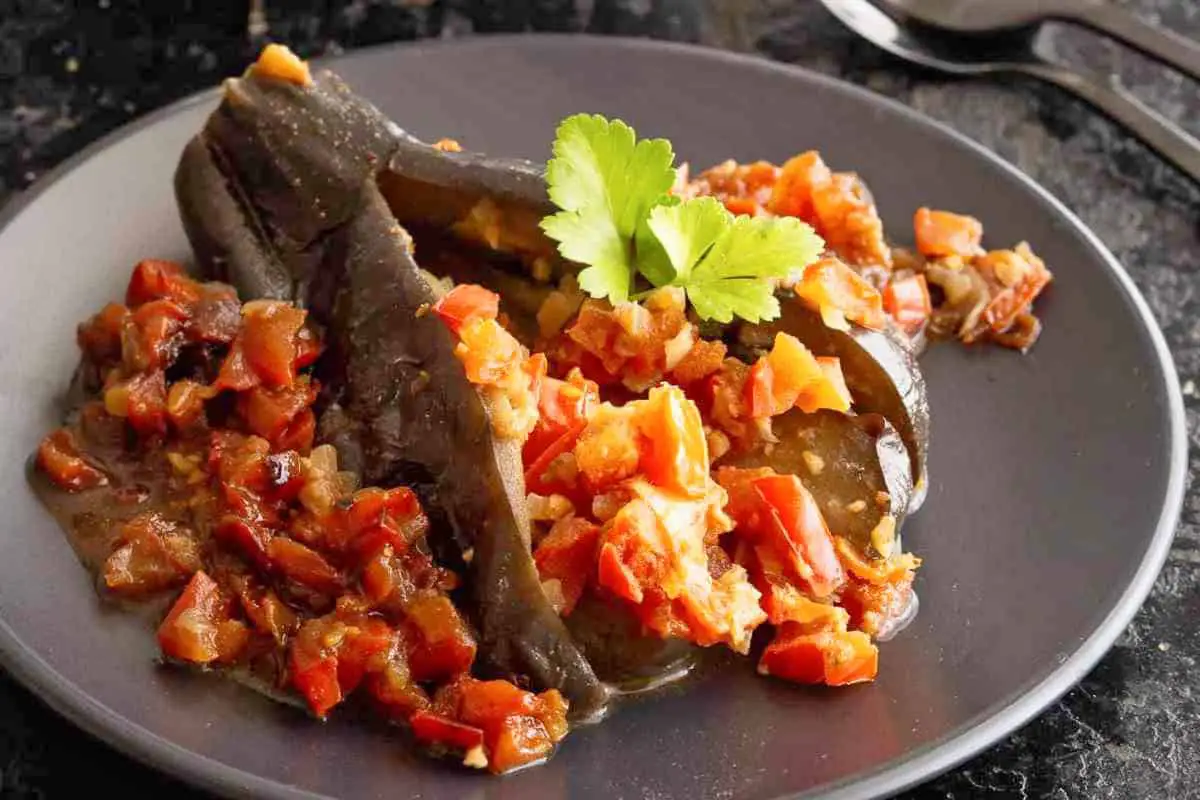 This flavor-packed Burmese Eggplant Curry recipe features soft, melty eggplants stuffed with a savory blend of rich tomato and spices. The mainly hands-off method makes it an easy weeknight dinner recipe. This traditional Burmese Eggplant Curry is made without coconut milk.
The eggplant stuffing / curry sauce base is made from finely sliced shallots, diced red tomatoes, and a blend of Burma's all-time favorite spices: turmeric, garlic, roasted peanuts and dried shrimp powder to name just a few.
It's rich, fragrant and packed with flavor, making it the perfect dish to share with friends as part of a home-cooked banquet. Just add freshly cooked rice, a crisp salad or two, and a helping of our other delicious Burmese recipe for Lemongrass Chicken Curry.
Golden egg curry, also called bae ou chin hin, is known in Myanmar as well as throughout Southeast Asia under different names. Burma cuisine is influenced by the cuisines of three major neighbors: Thailand, India and China.
Egg curry is a dish that is known in Thailand under the name of kai loog keuy or son-in-law eggs. In Malaysia, it is called telur masak branda. In India, Pakistan and Bangladesh, you will find a similar recipe under different names including anda curry. In Indonesia, it is called sambal goreng telur.
In Burma, golden egg curry is often made with duck eggs. It is then called bae ou chin hin. But it can also be prepared with more widely available hen eggs. It is then called jet-u jhet, which literally means "chicken egg cooked".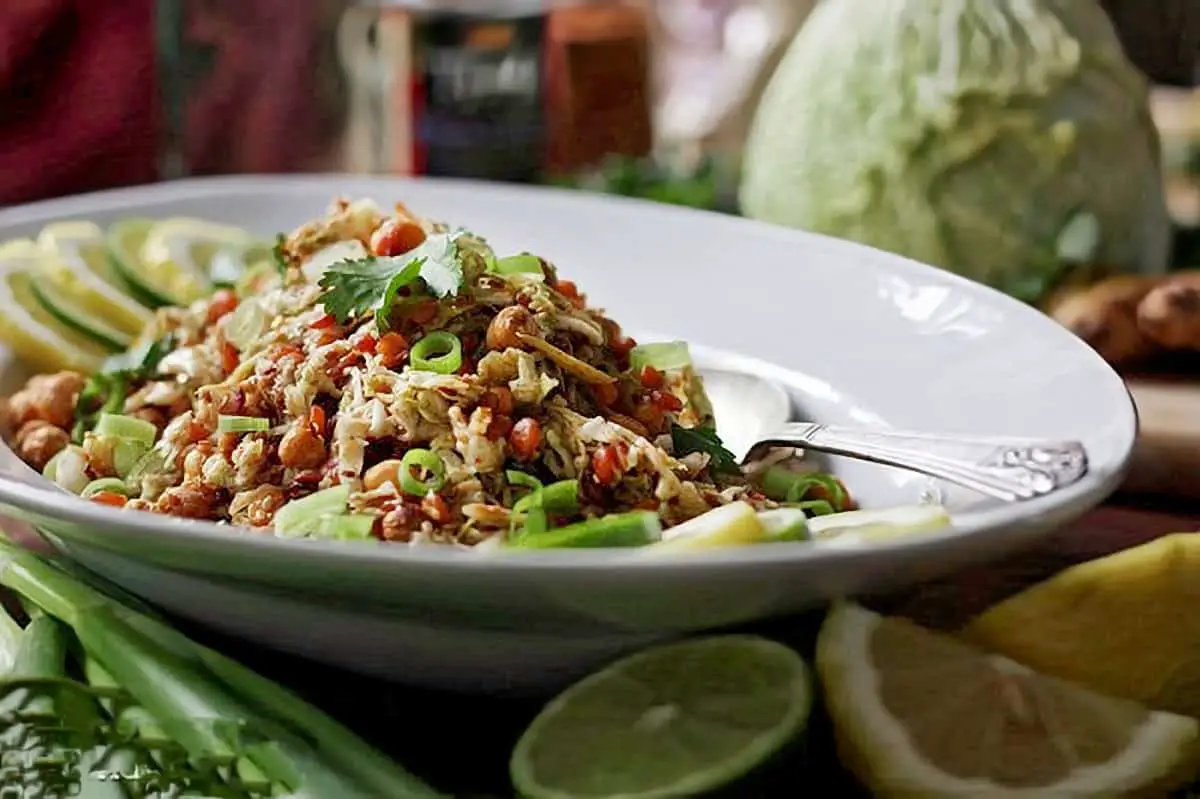 This Burmese salad is extremely well balanced, which surprised me. No one flavor dominates the other. The chickpeas and lentils add protein, the cabbage binds everything together, the ginger is the occasional spicy bite, and even the fish sauce simply adds a salty dressing when combined with the bright acidity of lime juice and lemons.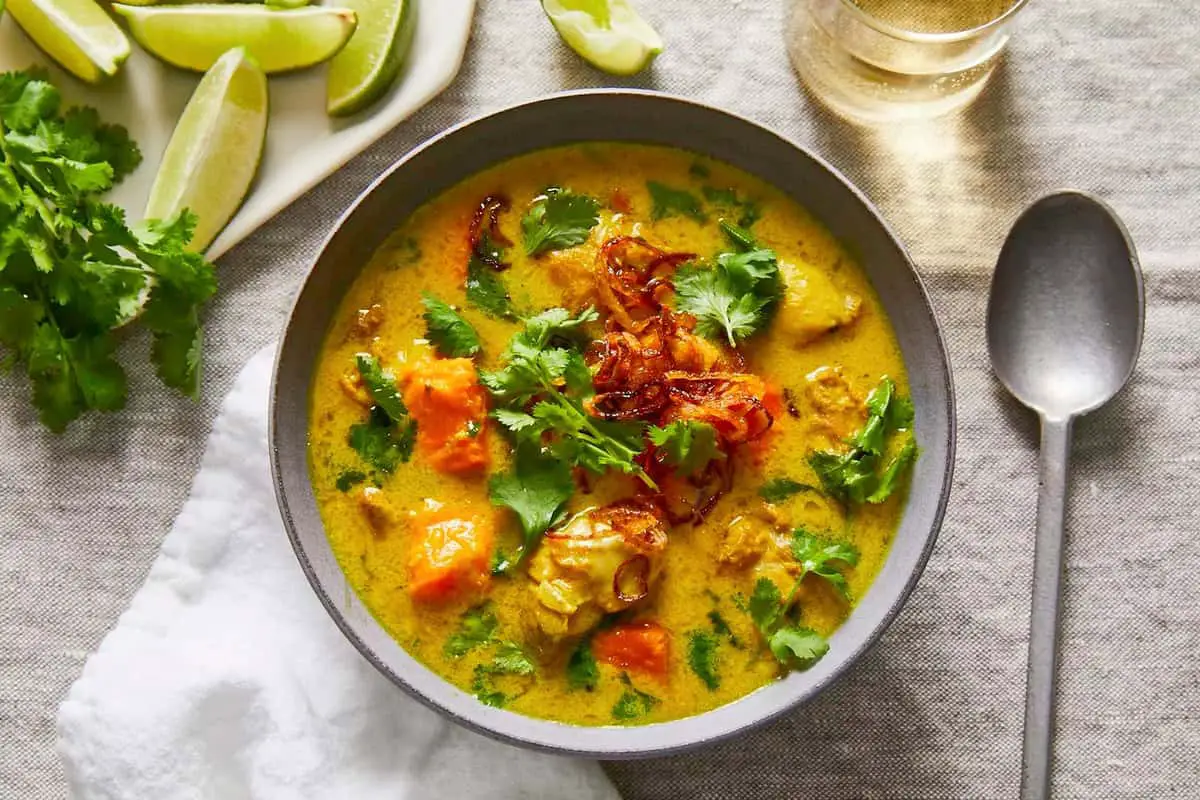 First, I pestered my uncle for the recipe; then I made it; next I played around with it; and finally, I took off! Kaukswe has specific components—Chinese egg noodles, fried crispy noodles, lime juice, chiles, coconut milk—but over the years I have played around with the chicken-coconut milk braise and simplified the dish into a quick, satisfying meal that's fairly easy to whip up.
I use fried shallots, that ubiquitous southeast Asian condiment, in place of the fried noodles and cubes of sweet potato in place of the egg noodles, but in the end, I think it comes close to the flavor profile of my aunt and uncle's far more authentic version.
Sweet potatoes are not a common ingredient in Asian food, but they are a vegetable I have grown to love, both for the flavor and their nutritional value. Because want a little bit of a crisp edge to the sweet potato cubes—otherwise, they turn into a sweet mush in the soup—I brown them first.
It lets the sugars caramelize, which brings out the flavor complexity, and provides a textural contrast, too. The browning also adds a slight bitter note that dissipates but builds flavor.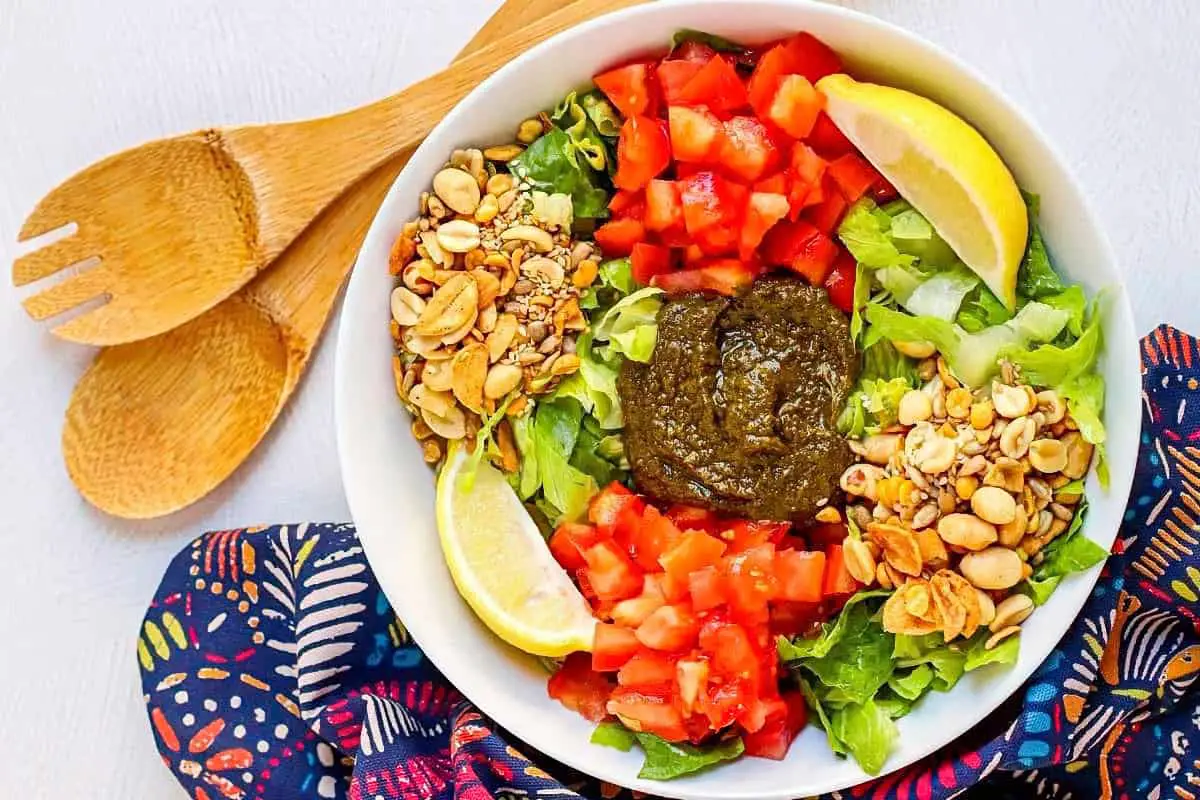 This homemade vegan version of Burma Superstar's famous Tea Leaf Salad is a delicious mix of greens, nuts, and seeds in a flavorful dressing.
One of their most famous dishes is Tea Leaf Salad which has been served since 1992. Once you try it, you'll understand why everyone orders it. The salad comes out of the kitchen with the components separated on the plate, and then it's tossed at the table.
But you don't have to travel to San Francisco to try it. Now you can make a copycat version of a Burmese Tea Leaf Salad at home using their ingredients.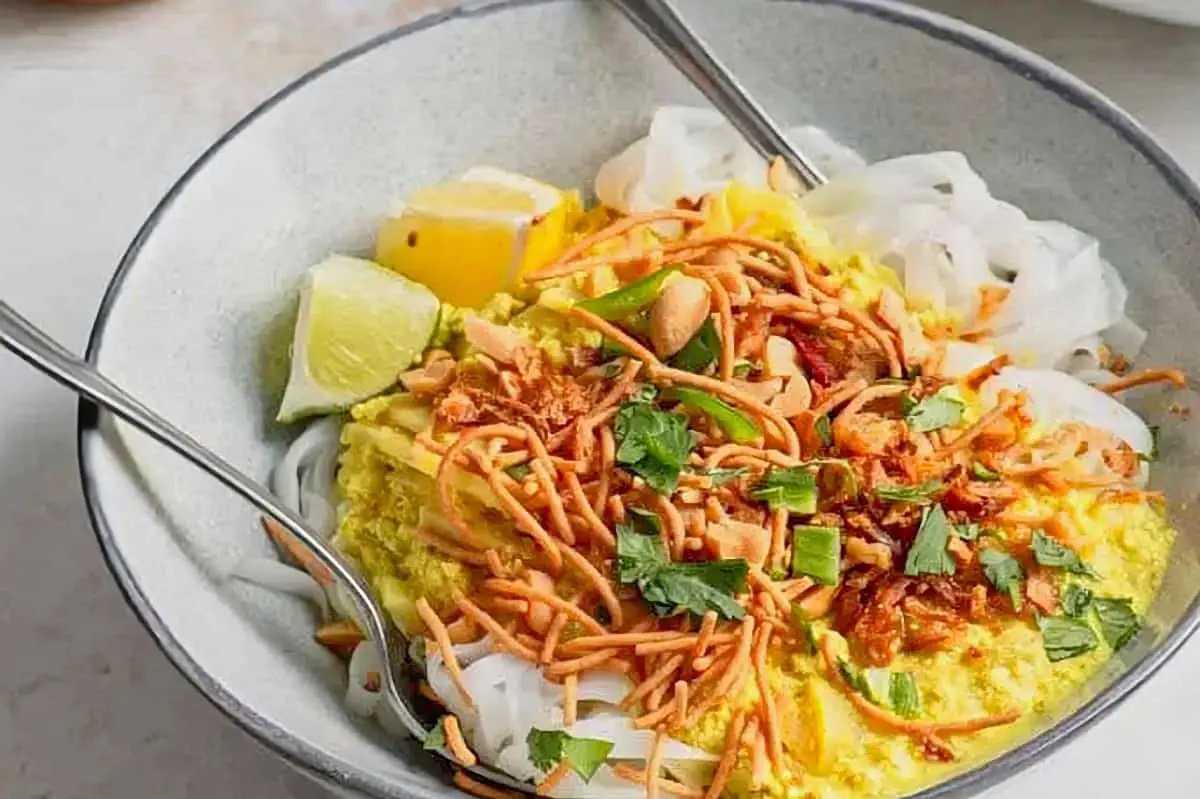 Kaukswe is a delicious Burmese dish with curry and noodles and an array of toppings that make it extra special and extra delicious! It's such an easy dish to make with only a few spices needed (that you probably already have) to make it! It's a very pantry friendly recipe.
The main dish is gluten free, and you can choose gluten free toppings to keep the whole recipe gluten free!
Thai and Laotian khao soi is made with Thai curry paste. But the version I've enjoyed most frequently and wanted to recreate is the Burmese version which has more Indian influences. In Burmese kaukswe, the curry comes from Indian 'curry' spices and not Thai.
My local Burmese (/Myanmar, they refer to themselves as Burmese) serves their dish with rice noodles in a thick curry broth with tofu, bean sprouts, romaine hearts, and crushed peanuts.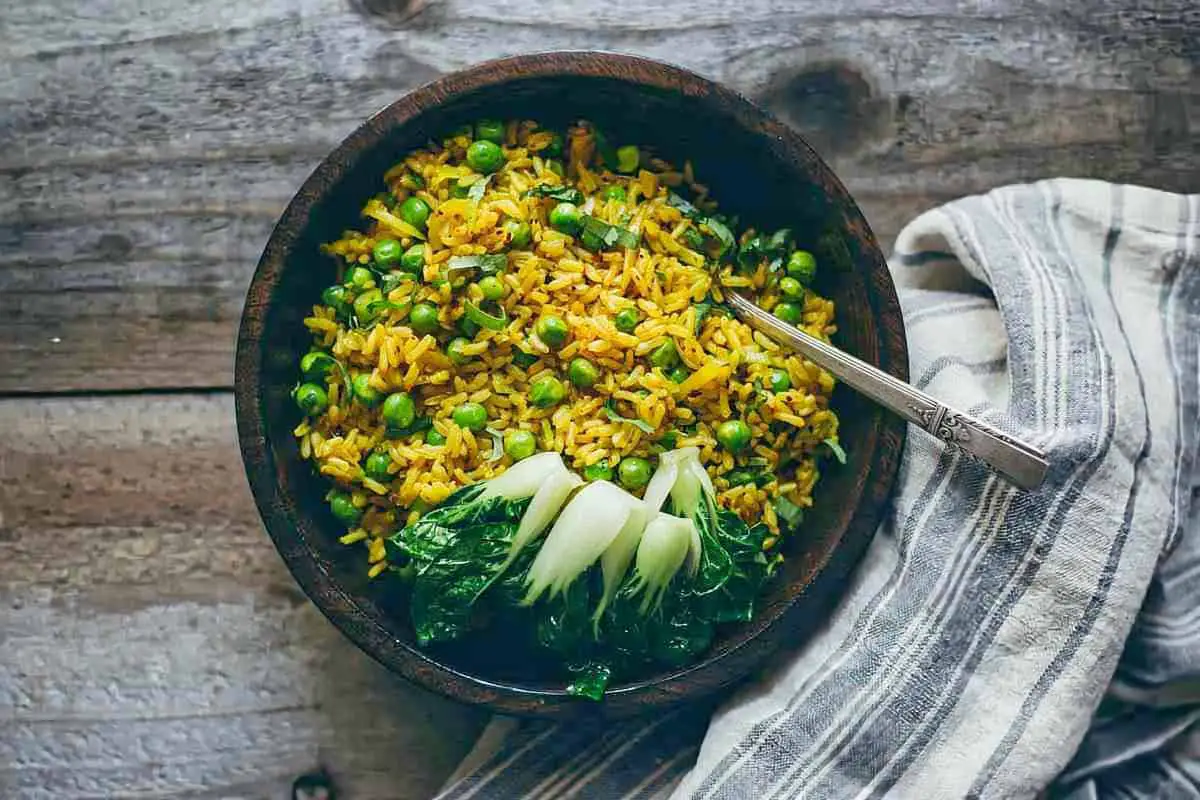 This Burmese fried rice is a quick vegan dish, filled with shallots, peas, and a touch of turmeric. It's perfect for lunch and dinner
I decided to start with the fried rice because it seemed like the best introduction to Burmese cooking. It's a simple dish that's often served for breakfast along with some fried eggs or other leftovers. The cooking method is slightly different from how I would prepare a Chinese-style fried rice, and I had to fight off my instincts to throw in onions, soy sauce, or five-spice powder.
I made a few tweaks to the original recipe by adding ginger, garlic, and sliced scallions.
---
Want more ideas to round-out your Recipe Box?
A lot of great options are in these posts!
---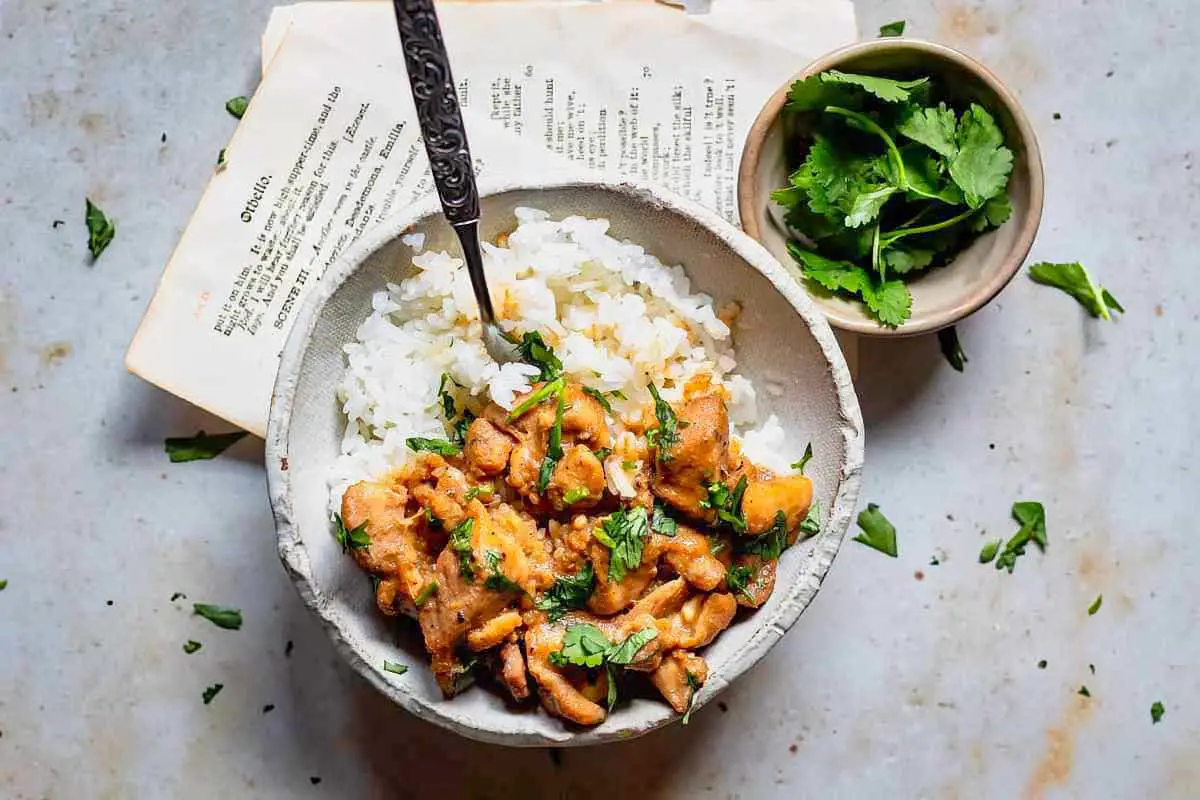 A few weeks ago I went to this restaurant called Burma Love for the first time. It's this really popular Burmese place in the Mission district of San Francisco, and I gotta say I can't believe I haven't tried it til now. Burma cuisine is some of the most exciting, best tasting stuff I've ever had!
That dinner inspired me to create this Burmese chicken curry recipe. It not only tastes amazing, but it takes 30 minutes to make! Hello can anyone say weeknight dinner? I went home and did some research on Burma cuisine. I learned that Burma was located in what is now Myanmar. Some of the dishes you can find in Burma cuisine are curries, mohinga (a traditional breakfast dish), noodle dishes, and its signature tea salads.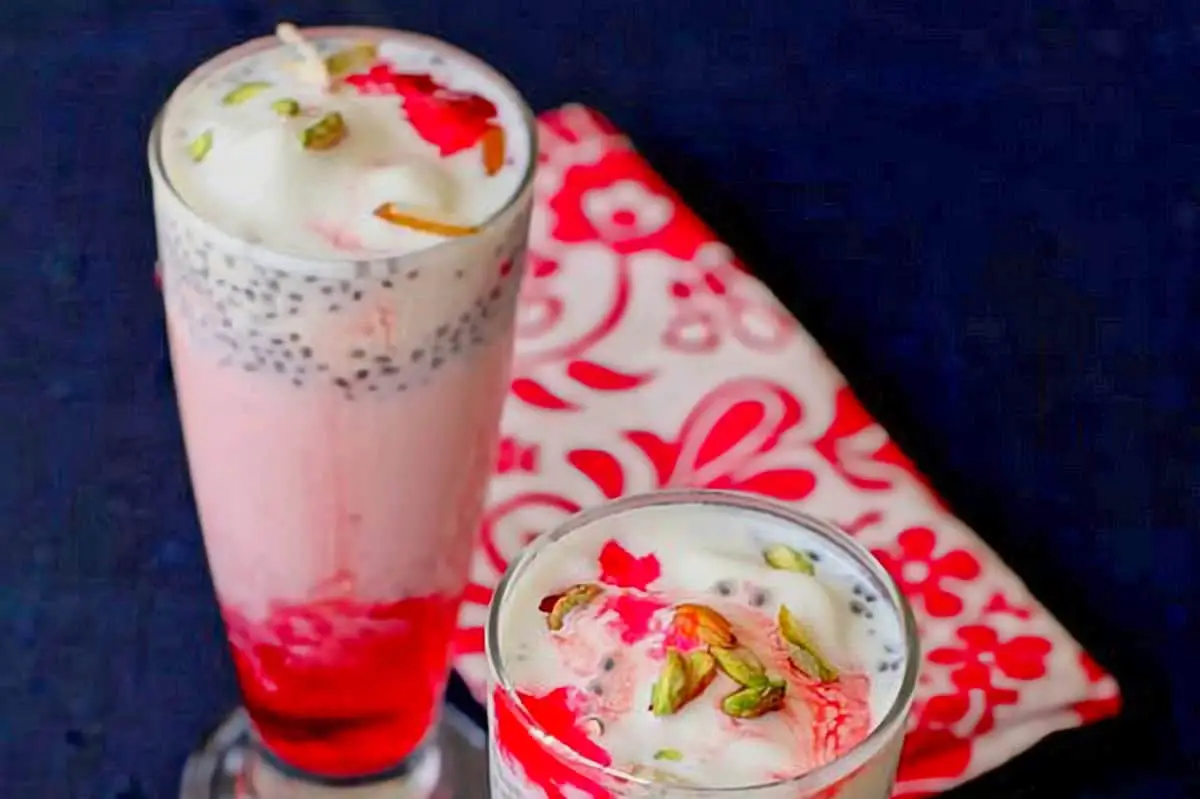 Falooda recipe, easy rose falooda drink with ice cream. The basic falooda recipe, a milk based dessert, has rose syrup, falooda sev or vermicelli made from arrowroot or corn flour, milk, falooda seeds (basil seeds) and ice cream going into it.
Indian falooda recipe has evolved into various flavors like saffron, pista, mango, strawberry, chocolate, rabri etc. Fruit falooda is also very popular where the basic falooda recipe is layered with fresh cut fruits.
Homemade falooda recipe is easy to put together provided you have all the falooda ingredients on hand. Falooda sev can be made at home using corn flour. Falooda seeds need to soak for a few minutes to swell. Use full fat milk and I usually boil the milk till it reduces to three fourth of its original quantity as it does wonders to enhance the creaminess and flavor.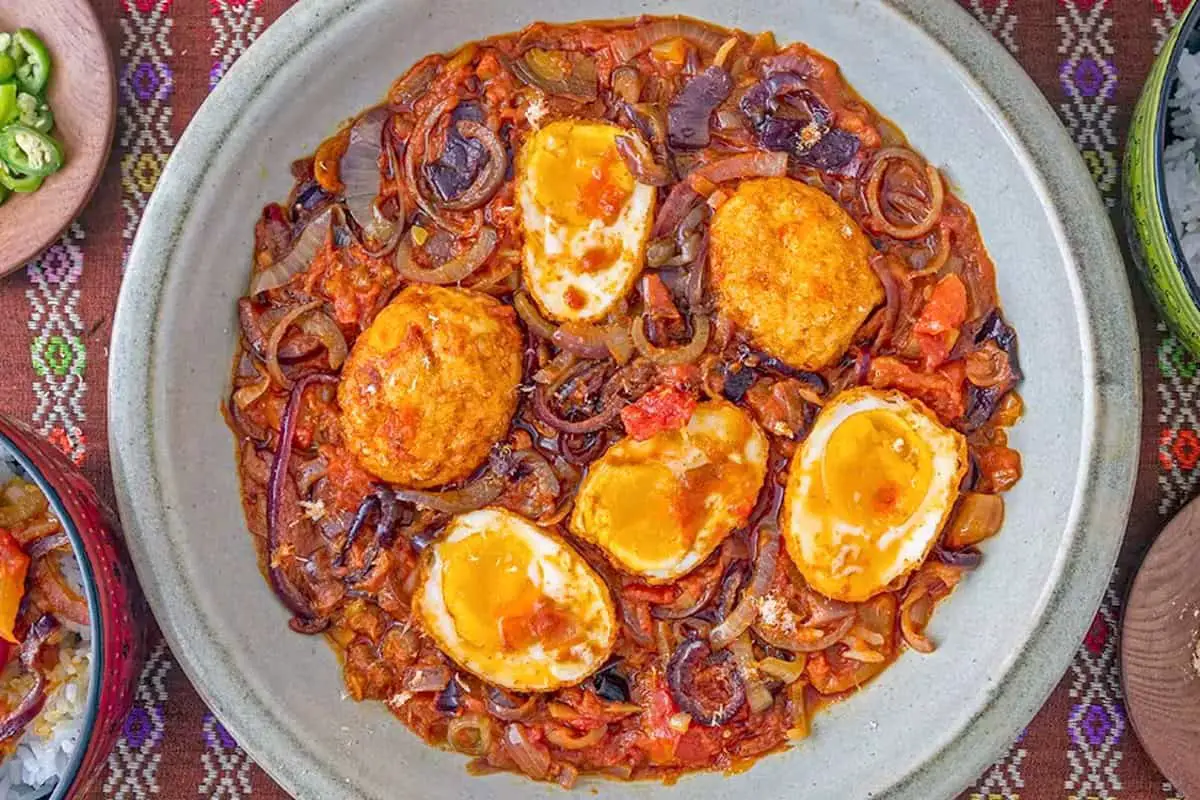 This traditional Burmese egg curry recipe makes a Myanmar curry shop staple that's typically eaten for breakfast. Served with a spicy tomato and onion-based curry, the boiled eggs are peeled and deep fried in turmeric until golden, which is why you'll also see this called a Burmese golden egg curry recipe in Burmese cookbooks.
That's going to change now, beginning with this traditional Burmese egg curry recipe, which makes one of our favorite dishes from Myanmar – another is ohn no khao swe, a Burmese chicken coconut noodle soup, for which we do have a recipe – it's a real favorite of ours.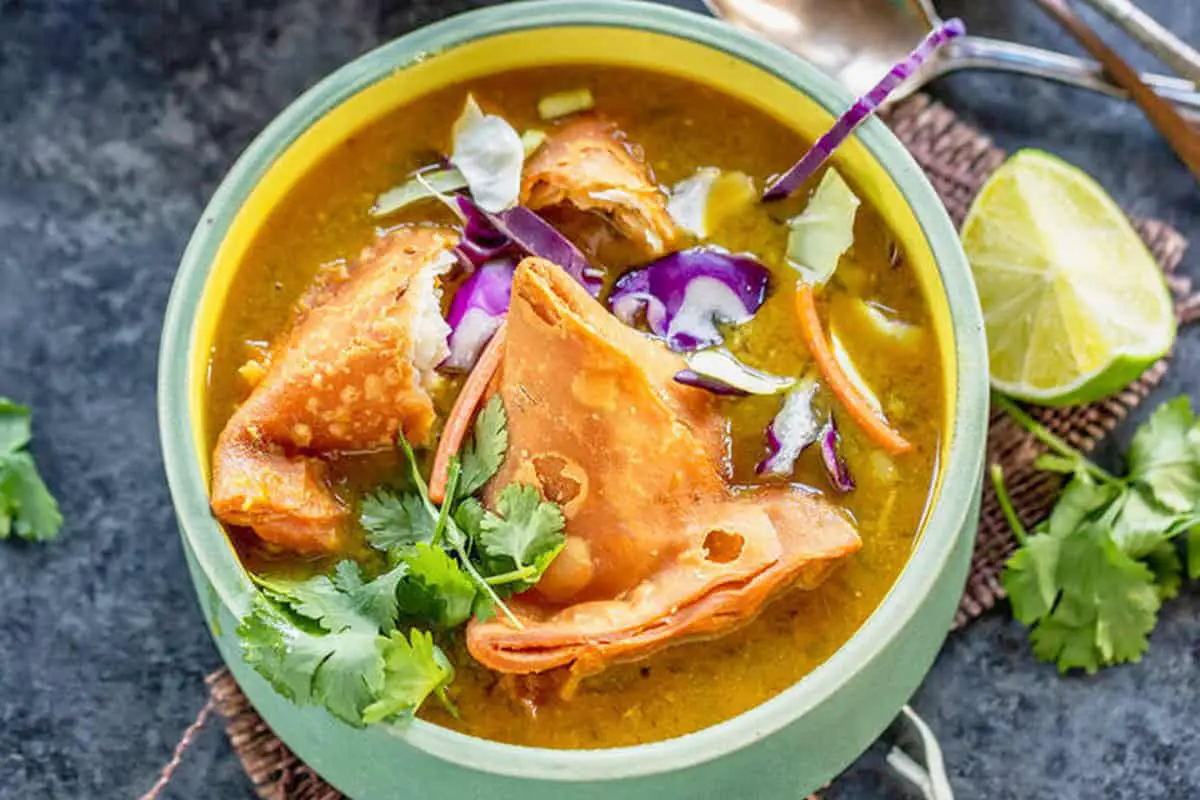 Samosa Soup is a flavorful lentil based vegan soup which is served with Samosa along with other toppings. The addition of samosa makes it very flavorful, filling and a complete meal in itself!
After that I also had samosa soup at Burma in Delhi. I might be in minority here, but I thought the one in Delhi was even better than the one in SFO. It was little different than the one at Burma Superstar in terms of ingredients but so good!
Since then, I have been trying to make samosa soup at home. What I am sharing is obviously not an authentic recipe since I haven't been to Burma but it's based on the samosa soup that I have had at these restaurants.
I see some recipes online where the soup is pretty thick but from whatever I have eaten at these restaurants, the soup has always been on the thinner side (like sambar) and so my soup has the same consistency.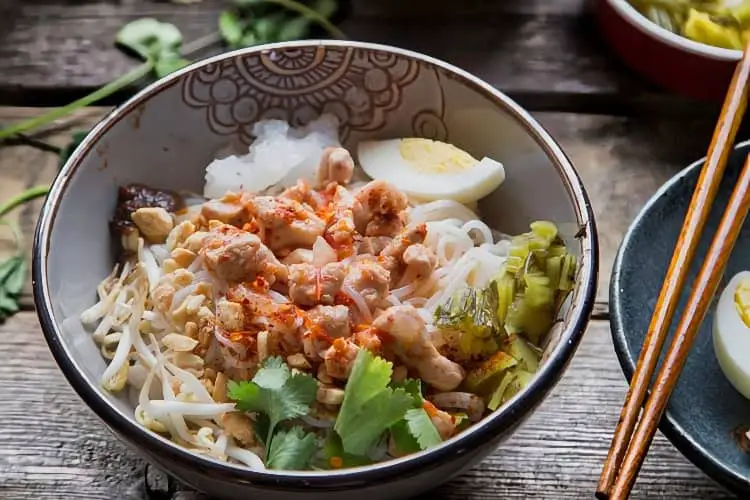 Mandalay Mee Shay is popular Burmese rice noodles served with meat sauce and arrays of toppings. There are several varieties of mee shay in Burma and Mandalay Mee Shay has a bit more toppings compare to another mee shay.
Mandalay is the second-largest city and the last royal capital of Burma. It is the economic hub of Upper Burma. Mandalay mee shay is a specialty of Mandalay. This noodle dish combines meat sauce with noodles and lots of garnishes on the side. There are several different types of mee shay, however, the most popular is the Mandalay mee shay, which is more elaborate compared to other mee shay.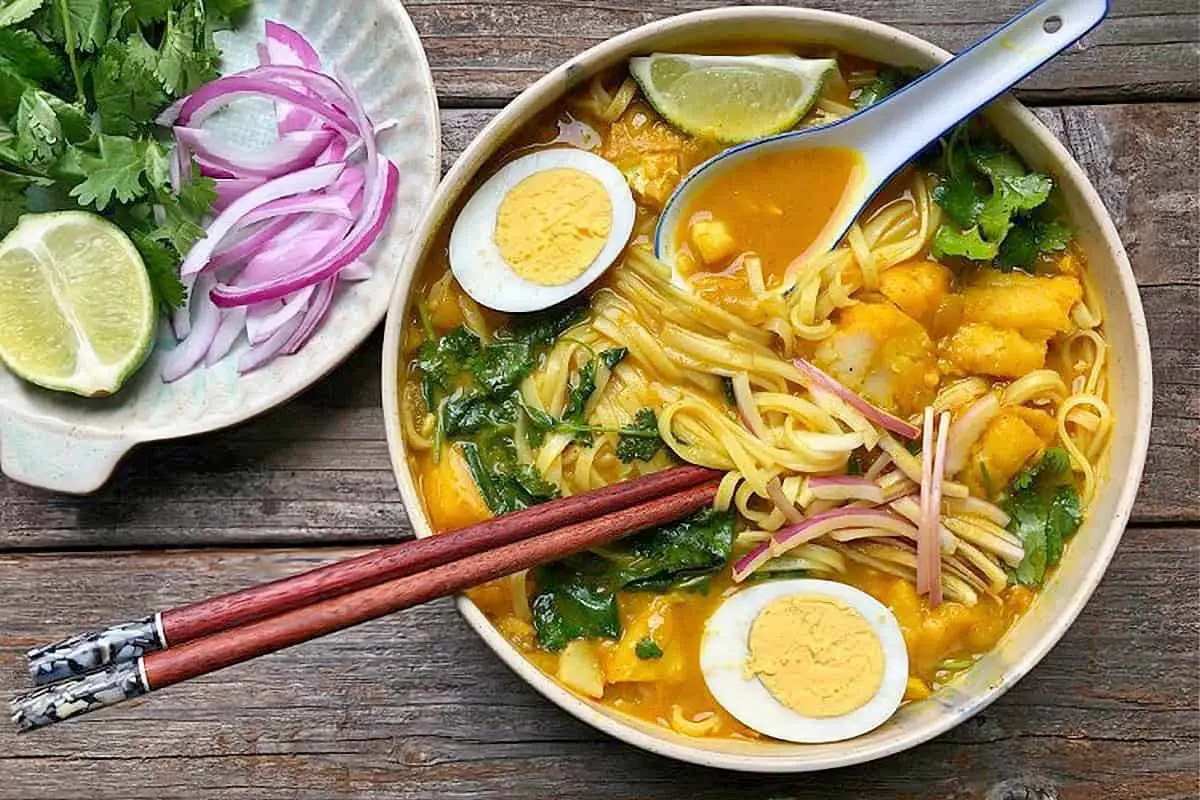 Mohinga is the national dish of Burma, a traditional Burmese soup with such exquisite flavors, that it's as if all the quintessential flavors of Southeast Asia come together in perfect balance and harmony. Though technically not a drug, in the Buddhist sense, where everything within the net of our senses can cause intense craving and desire, it's pretty damn close.
Mohinga starts with a fish broth. That may not sound very exciting but it's what's added to that broth that makes it so divinely delicious. Lemongrass, banana stem, ginger, garlic, and onions slowly simmer away and infuse the broth with both an herbal, lemony sweetness and a pungent earthiness. Fish sauce gives the broth a subtle-but-not-too-subtle fish essence and fresh local fish gives it all a hearty boost.
A unique mint chicken recipe with Thai basil and minced meat!
Indian spices, Thai Basil, and Burmese-style minced meat makes this Asian fusion recipe a delicious combo! Love spicy Burma cuisine? Then add this to your menu ASAP! Spicy Thai chilies, mustard seeds, and fresh coriander leaves mixed together with a dark soy sauce base make it come together tastefully.
One of my favorite things to order on a Thai menu is Thai Chili Basil Chicken or Basil Fried Rice. It comes as no surprise that I love spicy Thai Food with that combo, right? So This recipe had to combine both dishes! In this gluten-free Thai-inspired recipe I have combined Indian spices, with ginger root, fresh garlic cloves, and minced meat. A five-star rated combo created with different cuisines in mind.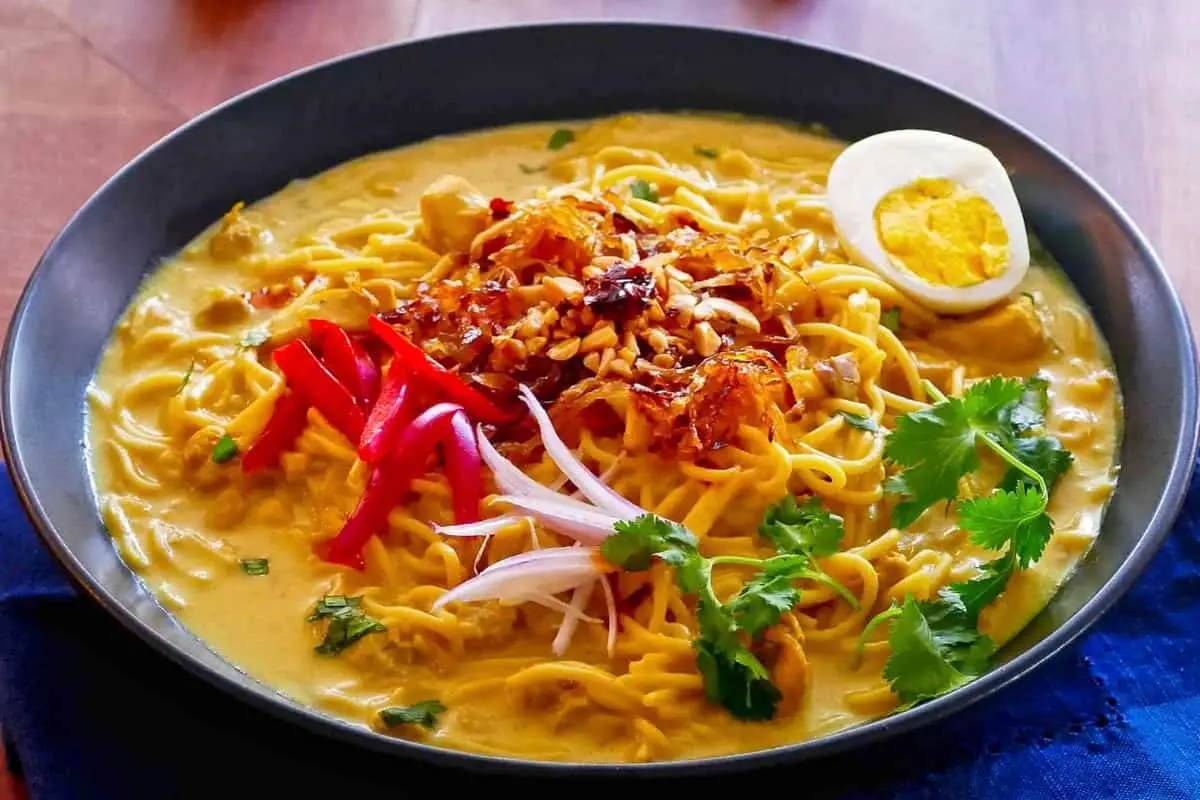 Khow Suey (khao suey) is the Burmese version of the popular Thai dish Khao Soi. This recipe is a one-pot easy version that has all the wonderful flavors of the original. A warm bowl of tender noodles and chicken cooked in creamy coconut curry broth makes this a hearty and comforting meal. It can be made in the Instant Pot or stovetop.
Khow suey or khao suey (pronounced cow sway) is an irresistible recipe with chicken and noodles in an aromatic coconut curry broth.
The recipe's authentic Burmese name is ohn no khauk swe which means 'coconut milk noodles'. Khow suey is very popular in India and Pakistan. It was brought to these countries by expatriates returning from Burma during the middle of the last century.
Some people complain about having to read long stories on food blogs. And I can understand the sentiment. But I hope you'll indulge me here because I just have to share this recipe's origins!
This vegan Pumpkin Curry is inspired by a Burmese recipe, it features the flavors of mint, tamarind and is both quick and easy to cook! This recipe is responsible for a new found love of all things squash and pumpkin.
Inspired by a recipe from a book called Burma by Naomi Duguid it has become a regular feature on our weekly dinner menu. This pumpkin curry is very different to from my usual curry recipes. Most of which are Indian and rely on dried spices and seeds, things like my beef dopiaza or chicken jalfrezi.
Or are from south-east Asia and rely on complex pastes like my Thai Prawn curry or Beef Massaman curry.
---
You May Want to Join Our Boondocking Group on Facebook For More Information
You May Want to Join Our Campfire Recipes Group on Facebook For More Information
For More Photos Visit Our Instagram at World Recipes Daily – Our Big Escape