Burmese recipes are an amalgam of cuisines from regions of Myanmar. It has been influenced by the cuisines of neighboring countries, China, India, and Thailand.
Oil-based curries, salads with fresh or boiled vegetables, salted fish recipes of varying types, and soups are the mainstays of Myanmar cuisine, and they're all served with rice. Herbs such as ginger, turmeric, garlic, chili peppers, lemon grass, spring onions, and coriander are used frequently. If you want to try authentic Myanmar cuisine, do so in a local's home.
Meat (pork, beef, mutton, chicken, duck, fish, or prawn), eggs (cooked in onions), and a sauce (garlic, ginger, saffron powder, shrimp sauce or soy sauce, salt, and a pinch of chili powder) make up the bulk of the main course. It's possible to cook the meat in a variety of ways, including frying, stewing, steaming, and roasting. Common accompaniments include salads and fried vegetables.
Regional variations on national classics are common. Mohinga is a type of flat or thin rice noodles typically served in a fish-based soup, and it is a dish with widespread recognition and popularity. Soups come in a variety of flavors and textures in various alternate versions. In regions where freshwater fish is scarce but beans and pulses are plentiful, a bean powder sauce or soup is a common alternative.

15 Of The Best Burmese Recipes from Myanmar
---
---
check out our video
---
---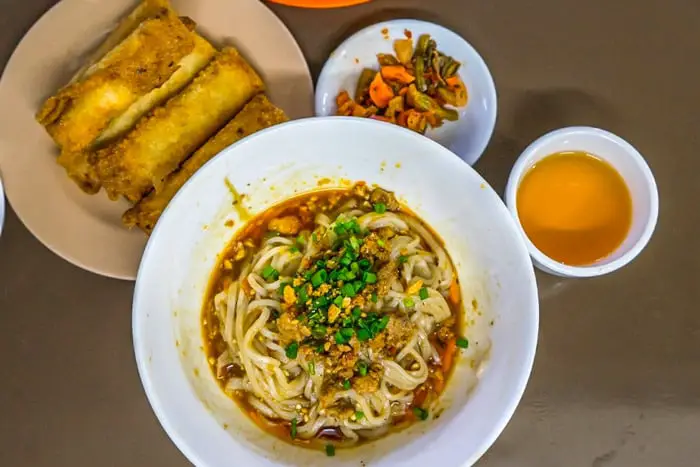 Kaukswe is a delicious Burmese dish with curry and noodles and an array of toppings that make it extra special and extra delicious! It's such an easy dish to make with only a few spices needed (that you probably already have) to make it! It's a very pantry friendly recipe.
A mildly spiced curry from Burma with a beautiful fish-infused sauce! Try it!!! Garam Masala can be found in most supermarkets in the spice section or from Asian supermarkets. You can also make your own pretty easily. This meal is excellent served with rice and Indian bread such as chapati, roti, or naan.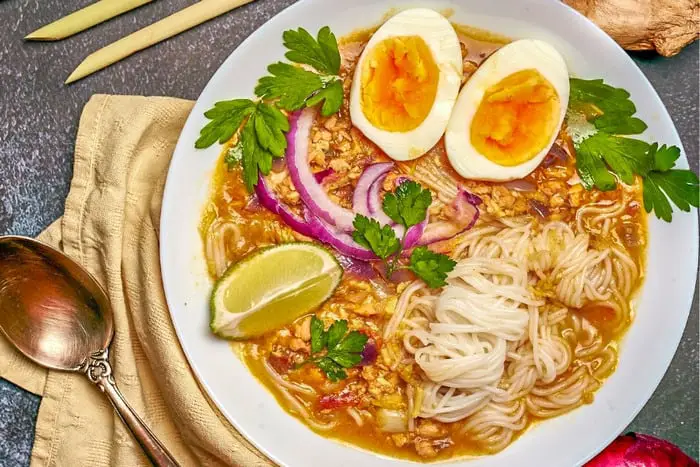 Face it: you're woefully under educated when it comes to the Best Burmese Recipes of Myanmar — and so were we until we picked up a copy of Burma Superstar. Packed with vibrant flavors both familiar and entirely new, this book based on recipes from the beloved San Francisco restaurant of the same name is a fantastic primer on Burmese cuisine. Learn how to make classic Mohinga and discover a favorite noodle soup you never knew you needed in your life.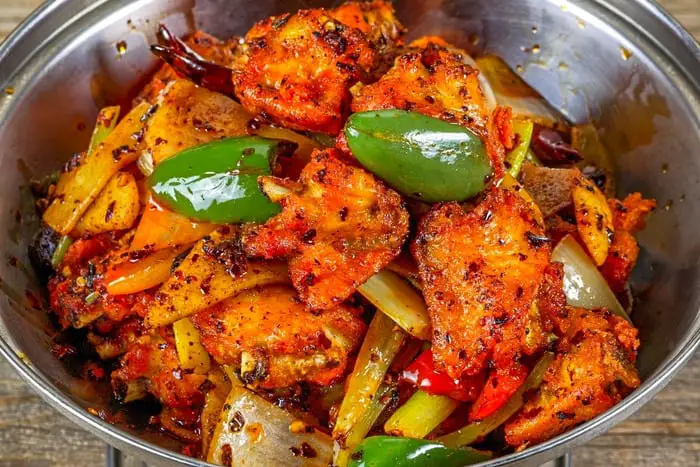 One of our favorite Best Burmese Recipes is this Fiery Burmese Chicken served at a restaurant called Burma Superstar, along with a Fermented Tea Leaf salad.
Since that discovery, I committed the flavors to memory and came home and recreated it for my family. They loved it. There are two ingredients that really set this dish apart. It doesn't have to be overly spicy. You have total control over the spice level. So don't let the word FIERY scare you.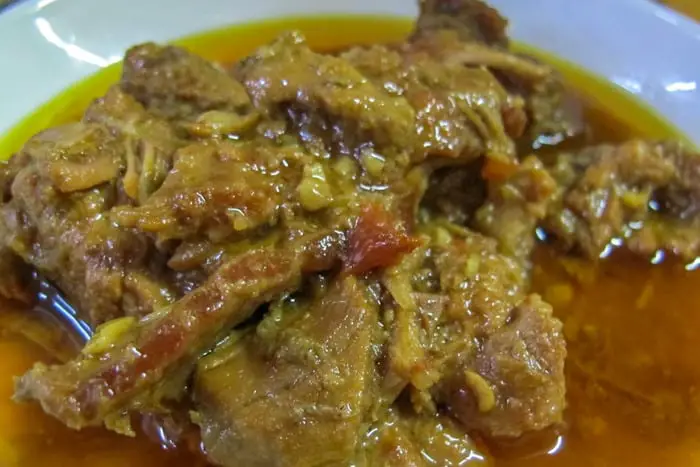 This Best Burmese Recipes version of a pork curry is the perfect example of how slow-cooking meat can transform its texture and flavor. Giving the meat a rinse in vinegar was thought to help clean it, but gives it a nice tang that balances with the richness of the fat. This is a simple, delicious recipe that uses basic home ingredients, and you can have it on the table in two hours.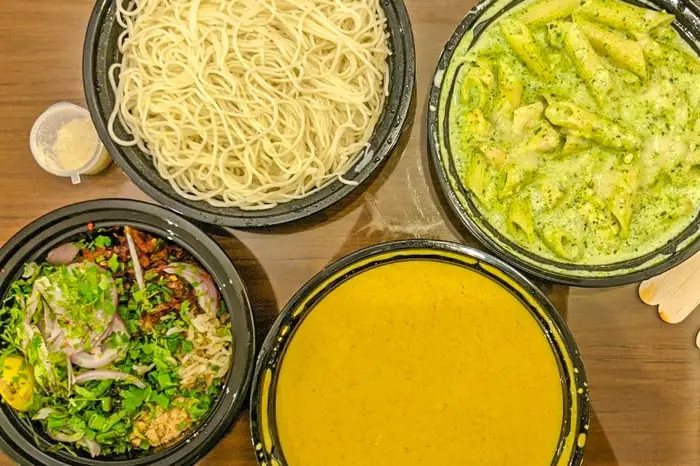 Khow Suey (khao suey) is the Burmese version of the popular Thai dish Khao Soi. This Instant Pot recipe is a one-pot easy version that has all the wonderful flavors of the original. A warm bowl of tender noodles and chicken cooked in creamy coconut curry broth makes this a hearty and comforting meal.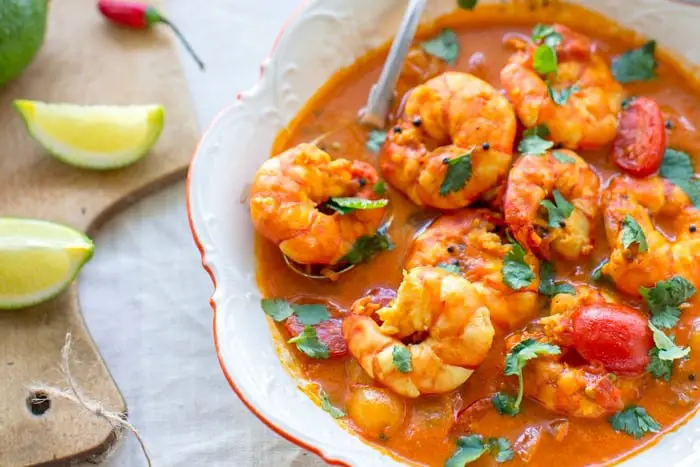 The most important thing you will need for this recipe is Sambal Oelek. Sambal Oelek is a straight-up chile sauce, without garlic or any other flavors added. It is commonly used in Asian cooking and can be found in the Asian section of your market or online.
Mohinga is the unofficial national dish of Burma (Myanmar). This is the best example of all of the Best Burmese Recipes we tried at home. A lightly spiced fish soup that is served over rice vermicelli noodles and garnished with cilantro, sliced red onions, lime wedges, and crispy toppings. This Burmese food is easy to make and a great starter dish for anyone interested in learning how the Burmese chow down.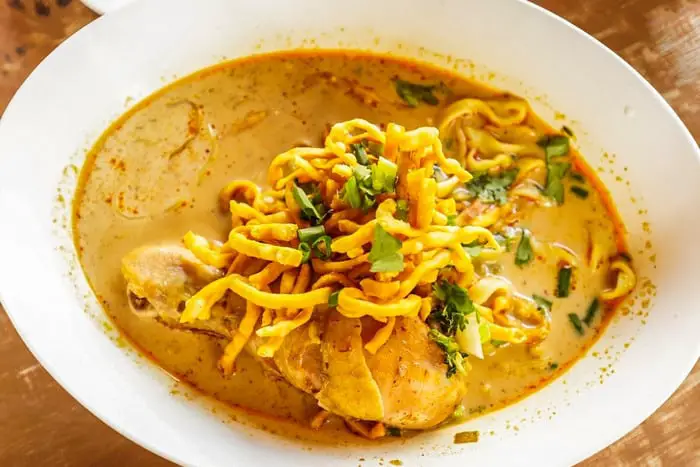 Khao Soi is the South East Asian main course. It mainly consists of egg noodles and coconut-based curry. It is widely served in Myanmar, Laos and Northern Thailand. The dish has many versions. Some regions like Burma serves a separate meat-based curry along with coconut curry. The Burmese version of Khao soi has a prominent Indian influence in the form of Indian spices and gram flour curry base. On the other hand, the Thai version has Fish Sauce and Thai herbs and spices.
A Burmese style vegan coconut curry recipe with mushrooms, cauliflower, and spinach. Serve this coconut curry over sweet coconut rice for a bright and refreshing comfort dish great for any season!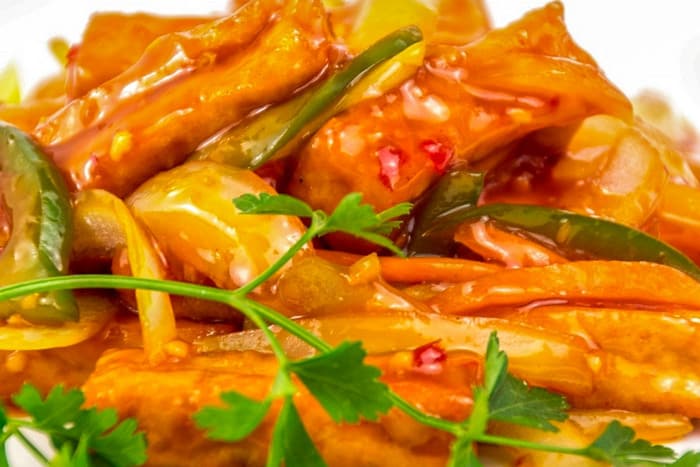 This Burmese tofu recipe will show you how easy it is to make your own chickpea tofu. And how to cook it into a fresh and delicious meal with flavorful garlic, ginger, and chili sauce. Burmese tofu is not made from soy like the tofu most of us are familiar with. It is made out of gram flour, which is a blend of ground chickpeas and split yellow peas. It's cooked with water, a bit of salt and turmeric until very thick and paste-like, and then left to set.
A long ingredients list goes some way to explaining the sweet, sour and salty notes of this complex noodle soup, one of the national dishes of Myanmar. It typically includes banana stem, but we've used banana blossom.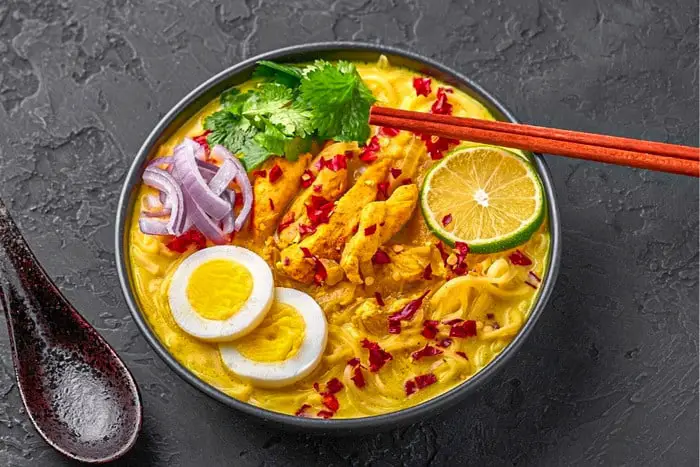 Ohn no khao swè. The dish consists of egg noodles in an aromatic chicken curry soup with a coconut milk base, typically garnished with crunchy fried noodles, boiled eggs, shallots, fried garlic, dried chili, lime, coriander (cilantro), and sometimes fried chickpea fritters.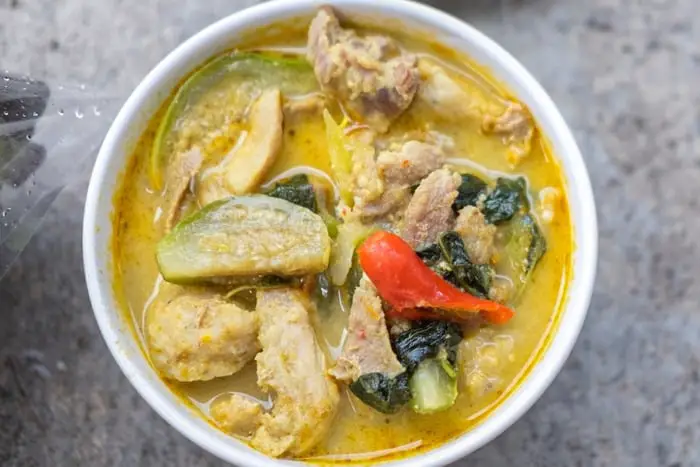 We call this dish CHAAZA (it's like a khuasay but with vermicelli rice noodles instead of spaghetti).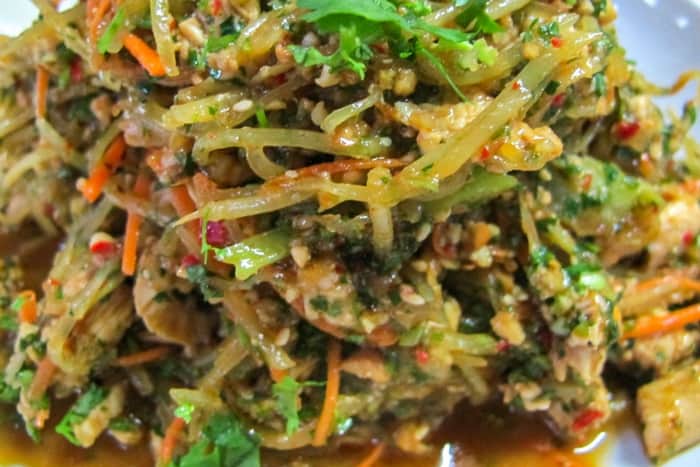 This incredible Best Burmese Recipes example has it all, flavor-packed Burmese chicken salad, adapted from the Burma Superstar cookbook, gets its heft and incredible texture from green cabbage, cucumber, and shredded rotisserie chicken.
Yes, it really is that good. The recipe name doesn't do it justice, but I hope that doesn't discourage you from making it. In fact, I recommend running out to the grocery store and picking up the ingredients as soon as possible.
This isn't your average chicken salad. It is hearty and filling, bursting with flavor and texture, and, while this might be presumptuous of me to assume, unlike any other salad that you've made before.
---
---
What is Burmese Cuisine?
Visitors are discovering a cuisine that has been largely concealed from view for the past 50 years as Myanmar opens up to the outside world. There's a lot to discover with a focus on rich, predominantly savory/salty flavors, influences from South and Southeast Asia, and a repertory of ingredients not found in any other cuisine.
Myanmar's food has been steadfastly, pleasantly resistant to change. While part of this is due to cost much of it is due to pride. Traditional Burmese cuisine already has a wide range of flavors. Burmese cuisine is sometimes compared to Thai cuisine, however the meals are less spicy and has more savory ingredients.
Burmese food is often familiar, and this is due to the fact that it is a melting-pot cuisine. The country formerly known as Burma occupies a vital geopolitical position between India and China to the west and east, serving as a crossroads between Asia's two halves. Myanmar has become increasingly varied as a result of centuries of war, peace, and immigration.
Burmese cuisine is characterized by a diverse range of foods, including classic Burmese curries, Burmese salads, and soups served with white rice. Noodles come in a variety of forms in Burmese cuisine, including fried or dried noodles, noodle soups, and noodle salads, as well as Indian flatbread. Traditional Burmese fritters and traditional snacks known as mont have also benefited from street food culture.
Traditional Burmese Dishes
Burmese people traditionally eat their meals from plates on a low table called a daunglan, while seated on a bamboo mat. Dishes are served and shared at the same time. Steamed white rice serves as the main course, with Burmese curries, a light soup or consommé, and a variety of side dishes such as fried vegetables, Burmese fritters, and ngapi yay gyo, a platter of fresh and blanched vegetables served with pickled fish dip. After that, a slice of palm sugar or laphet is served to complete the meal (fermented tea leaves).
Even when the elders are not present, the first bite of rice from the pot is scooped and set aside as an expression of respect to one's parents, a tradition known as u cha ('first serve').
The phrase chin ngan sat, which literally means 'sour, salty, and spicy,' captures the varied flavor character of Burmese cuisine. The traditional favorites are summarized in a popular Burmese rhyme: "of all the fruit, the mango's the best; of all the meat, the pork's the best; and of all the leaves, lahpet's the best"
Best Burmese Recipes
The best Burmese Recipes in our collection of the Cuisine from Myanmar. Burmese cuisine is mainly an amalgam of cuisines from various regions of Myanmar. It has also been influenced by various cuisines of neighboring countries, in particular, China, India and Thailand.
Modern Best Burmese Recipes comes in two general varieties: coastal and inland. The cuisine in the coastal areas, such as that in the main city Yangon, makes extensive use of fish and seafood-based products like fish sauce and ngapi (fermented seafood).
The cuisine in inland regions, such as Upper Myanmar and hill regions, tends to use more meat and poultry although modern inland cooking too has incorporated freshwater fish and shrimp as a source of protein in several ways: fresh, salted whole or filleted, salted and dried, made into a salty paste, or fermented sour and pressed.
Best Burmese Recipes and cuisine also includes a variety of salads (a thoke), centered on one major ingredient, ranging from starches like rice, wheat, and rice noodles, glass noodles, and vermicelli, to potato, ginger, tomato, kaffir lime, long bean, lahpet (pickled tea leaves), and ngapi (fish paste).
These salads have always been popular as fast foods in Burmese cities. Mohinga is the traditional breakfast dish and is Burma's national dish.
FAQs About Burmese Recipes and Myanmar Foods
What is Myanmar's Traditional Cuisine?
Rice and curry are major foods in Myanmar. Rice is Myanmar's primary food, and a typical Myanmar dinner includes a plate of steam-rice as the main course, as well as side dishes such as fish, chicken, or pork curries, salad, a bowl of light soup, and a curry pickle fish sauce (ngapi yay).
What do Myanmar Snacks Entail?
Myanmar has a wide variety of deep-fried meals, which many residents like. Samosas, Spring rolls, Pretzels, savory fritters, bread-fried, bayarkyaw, banana, and potatoes in crispy fried garnishes are the most common fried foods encountered. Buthi kyaw, battered and deep-fried gourd slices, is particularly worth trying.
Is the Food in Burma/Myanmar Spicy?
The dishes are mostly made with plant or seafood-based components, and the flavors are mostly delicate, with a mix of sour, salty, bitter, and spicy flavors all at once. Burmese cuisine is known for its heavy usage of fish products such as fish sauce and ngapi (a paste which is made using either fish or shrimps).
What do Myanmar People Consume on a Daily Basis?
A bowl of soup, rice, multiple meat curries, and ngapi yay with tozaya are all part of a traditional Myanmar supper (vegetables for dipping). Rice and tea are provided with a traditional dinner. Breakfast is usually served between 6:30 and 7:30 a.m., and it usually consists of rice or soup. Burmese Breakfast Recipes.
What is the National Dish of Myanmar?
Mohinga. Myanmar's national cuisine, mohinga, is rice noodles served in a savory, aromatic fish-and-shallot-based broth. Mohinga is Myanmar's unofficial national dish, consisting of fine, round rice noodles served in a savory, aromatic fish-and-shallot-based soup, often topped with banana tree pith.
Summing up Burmese Dishes and Cuisine
So, what exactly is Burmese cuisine? The unsatisfactory answer is that it's a combination of cultural mashups that feel familiar and regional delicacies that are rarely seen outside of the country. It's a contrast between simple curries and intricate salads, weak green tea served like water to begin a meal and sweet, powerful black tea to wake you up at the conclusion. It's underappreciated and overachieves.
---
---
For complete photos and videos of our trips, visit our photos on our Facebook Page
You May Want to Join Our Boondocking Group on Facebook For More Information