Traditional Indonesian Recipes Indonesia can be described as spicy, and exotic and has a huge variety of dishes for all types of taste buds. Indonesian food is influenced by Indian, Chinese, Arab, European, and Malaysian food.
One of the world's largest archipelagos, Indonesia has been home to some of the most ancient civilizations on Earth, with islands full of culture that can be traced back more than 10,000 years in many cases. It shouldn't come as much of a surprise then that Indonesia is also home to one of the most diverse foods in the world, with over 300 types of native dishes on offer.
Spices are often incorporated into Indonesian food, making it distinct from other countries, which adds to its allure amongst foodies and professionals who want to broaden their culinary horizons.
Read on to get to know more about these amazing traditional Indonesian recipes.
Traditional Indonesian Recipes and Why We Love Them
The Indonesians eat their meals with their hands, making it easier to eat dishes such as fried rice or meatballs. Eating with your hands also makes the meal more interactive among family members or friends. Eating together means you are sharing the same experience which in turn builds family bonds and friendships.
Indonesian food is one of the most complex and diverse in Southeast Asia, with heavy influence from European (especially Dutch), Middle Eastern, Chinese, Indian, American, British, and Japanese foods. Indonesians love eating out but more often enjoy their food at home with family. It's impossible to do justice to a country that has over 300 ethnic groups by listing just a few of its famous dishes!
We hope these few have piqued your interest in exploring the diversity of flavors offered by Indonesian food.
As with any other country's food, there are many traditional Indonesian recipes that may not suit your palate at first bite but keep trying until you find something that suits your taste buds because traditional Indonesian recipes are well worth exploring!
Reasons We Love Traditional Indonesian Recipes
They are Healthy: Most Indonesian dishes are made with ingredients that are rich in nutrients such as vitamins, minerals, proteins, and antioxidants. These ingredients help keep your body healthy and strong.
They are Delicious: There are many different kinds of dishes that you can try at an Indonesian restaurant. You will be delighted by their taste because they are all delicious! You can enjoy a wide range of different dishes.
5 Popular Indonesia Food Choices
1. Nasi Goreng
Nasi goreng is an Indonesian version of a fried rice dish. It is usually made with egg noodles or hollow rice sticks, but it can also be made with thick wheat noodles, ramen noodles, and so on. The main ingredients are onions, shallots, garlic, and ginger which gives it a strong aroma.
2. Tahu
Known by many names, tofu is a nutritious soy product made from grinding soybeans, fresh water, and a coagulant. It has very little flavor on its own but absorbs other flavors when prepared. As it is a low-fat traditional Indonesian recipe, it's high in protein. Tahu usually has small bubbles throughout it because of the coagulant used to make it that resembles eggs in scrambled eggs.
3. Rendang
This dish, like many other Indonesian dishes, is mainly influenced by Indian food. It is usually made with beef or lamb slow-cooked in coconut milk. Along with the meat, grated ginger is used to season the mixture while turmeric powder and garlic are used for coloring.
4. Soto Ayam
Originating from Central Java, Soto Ayam is one of the many flavorful Indonesian soups. It consists mainly of chicken that is cooked in a spicy soy sauce-based broth, then served with rice and toppings such as green onions or shallots, garlic fried in oil, sambal chili paste, and bird's eye chili peppers. Soto is often eaten for breakfast to give you an energy boost for the day ahead. In most cases, it's not considered a soup but more of a meal where the ingredients are not pureed together but left as they are instead.
5. Satay
One of the most common traditional Indonesian recipes, it consists of a roasted skewer on a stick. Pork or chicken are usually used but shrimp or other meats can also be used in its place. It is typically served with Peanut sauce made from ground roasted peanuts, chili peppers, garlic, shallots, and palm sugar boiled together.
What are the Most Popular Traditional Indonesian recipes?
It can be difficult to pick just one favorite because Indonesian food includes dishes from around the world. One iconic dish is rendang.
What is the Origin of Indonesian Food?
Indonesian food is a fusion of various influences, including Indian, Chinese, Arab, and European. The spice trade between Europe and Indonesia also played a role in the development of Indonesian food.
How Old is Indonesian Food?
The first evidence of food being brought to Indonesia dates back to at least the 6th century AD. During this time it was common for traders to bring their own food with them when they traveled to foreign lands. This practice continues today as many tourists enjoy eating local foods while on vacation in Bali or Jakarta.
Where can I Find Traditional Indonesian Recipes?
You can find authentic Indonesian food in any city or town in Indonesia. Try visiting the nearest open-air market or street stall for a taste of traditional Indonesian food.
How is the Taste of Indonesian Food Different from Other foods?
Indonesian food has a unique taste because of its spices and herbs that have been used for centuries in cooking. It is also very different from other foods because it uses a lot of coconut milk and coconut palm sugar which gives it a delicious flavor.
25 of Our Best Traditional Indonesian Recipes
---
---
check out our video
---
---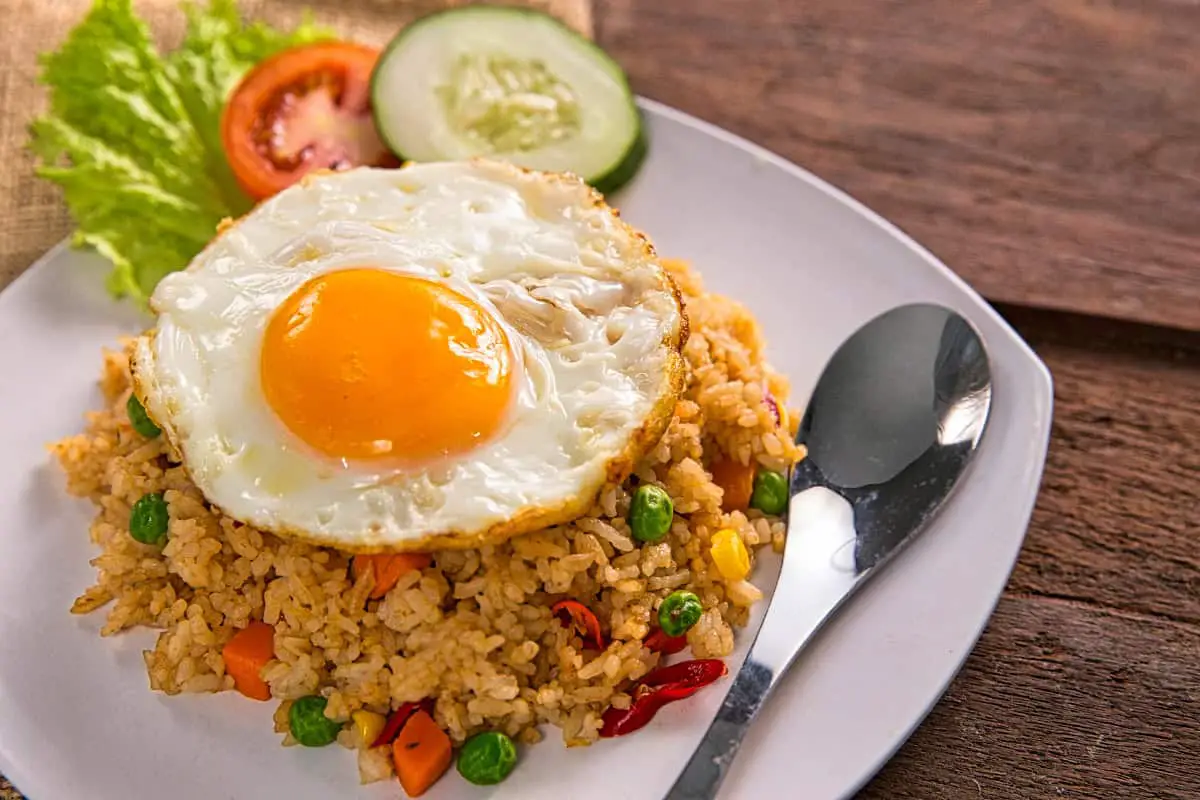 Nasi Goreng is the popular Indonesian fried rice which is traditionally served with a fried egg. I love the unique dark brown, caramelized color of the rice! It's a simple recipe, you won't need to hunt down any unusual ingredients, and it's one of my favorite traditional Indonesian recipes – and I'm betting you will love it too.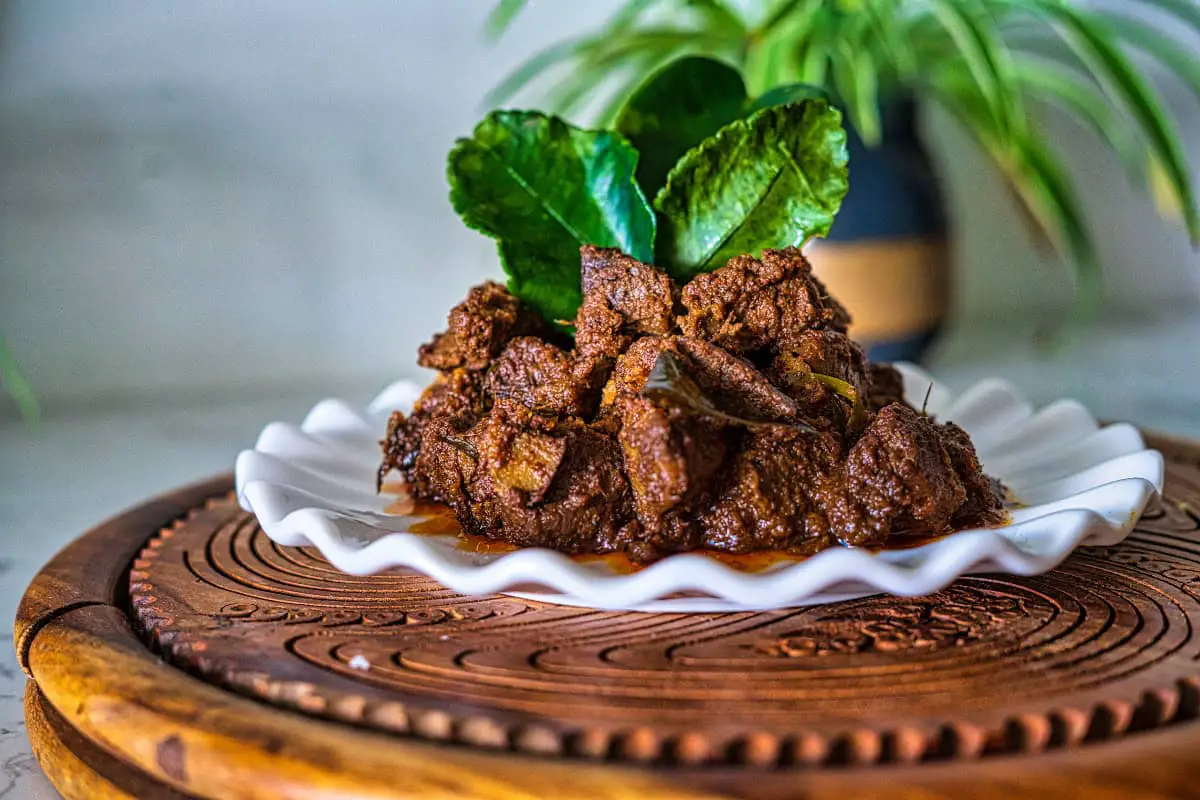 The Indonesian food Beef Rendang is one of the original cuisines of Minangkabau descent and Sumatra's culture. It is served at special occasions to honor guests and during festive seasons. It is a delicious traditional Indonesian recipe prepared with a myriad of herbs and spices cooking for a few hours until all the liquids have been completely absorbed by the meat. Beef rendang is best eaten with steamed rice and condiments such as fried onions and chili pieces.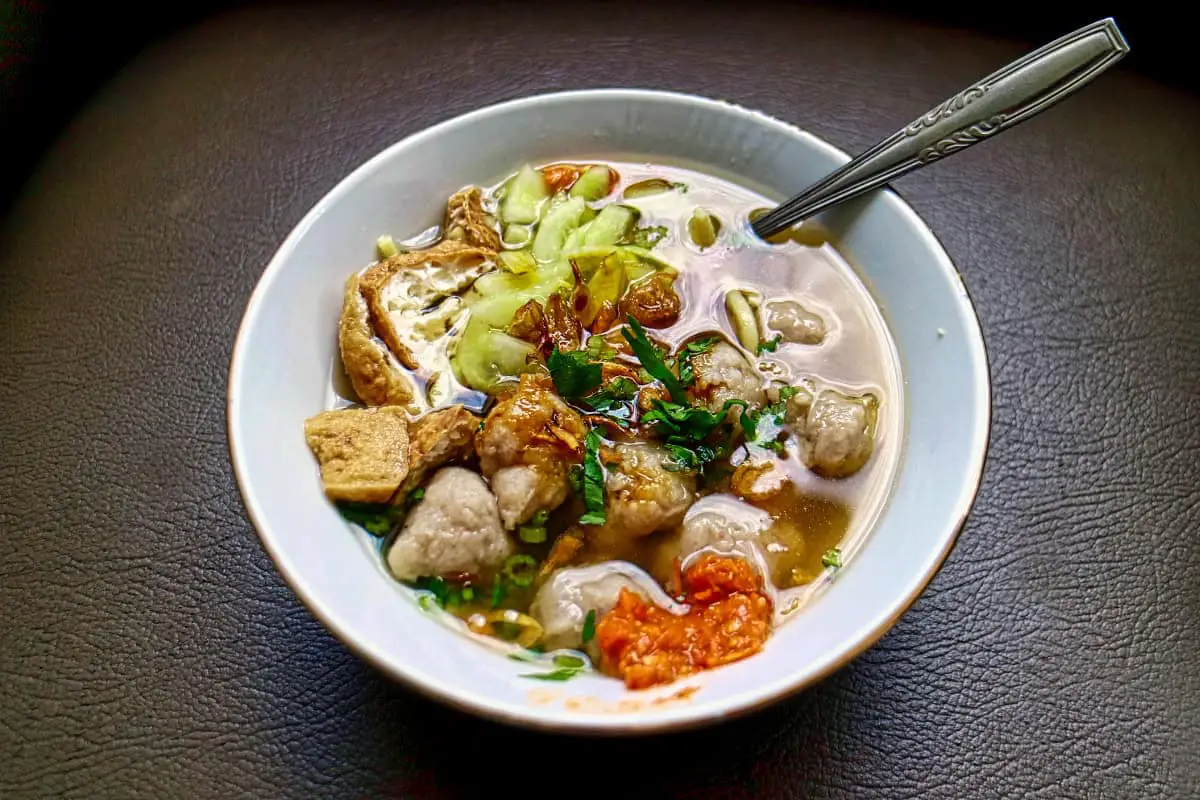 These spicy chicken Indonesian Meatballs come from a traditional Indonesian recipe complete in a creamy coconut curry sauce that really is quite easy to prepare and are out of bounds delicious!
I decided to go with a chicken meatball here but beef or pork is great as well. The sauce is to die for, a creamy coconut sauce made with red chili paste, curry powder and of course infused with lots of flavor from the lime leaves and lemongrass. I could put that sauce on everything and drink it out of a glass, it's so good.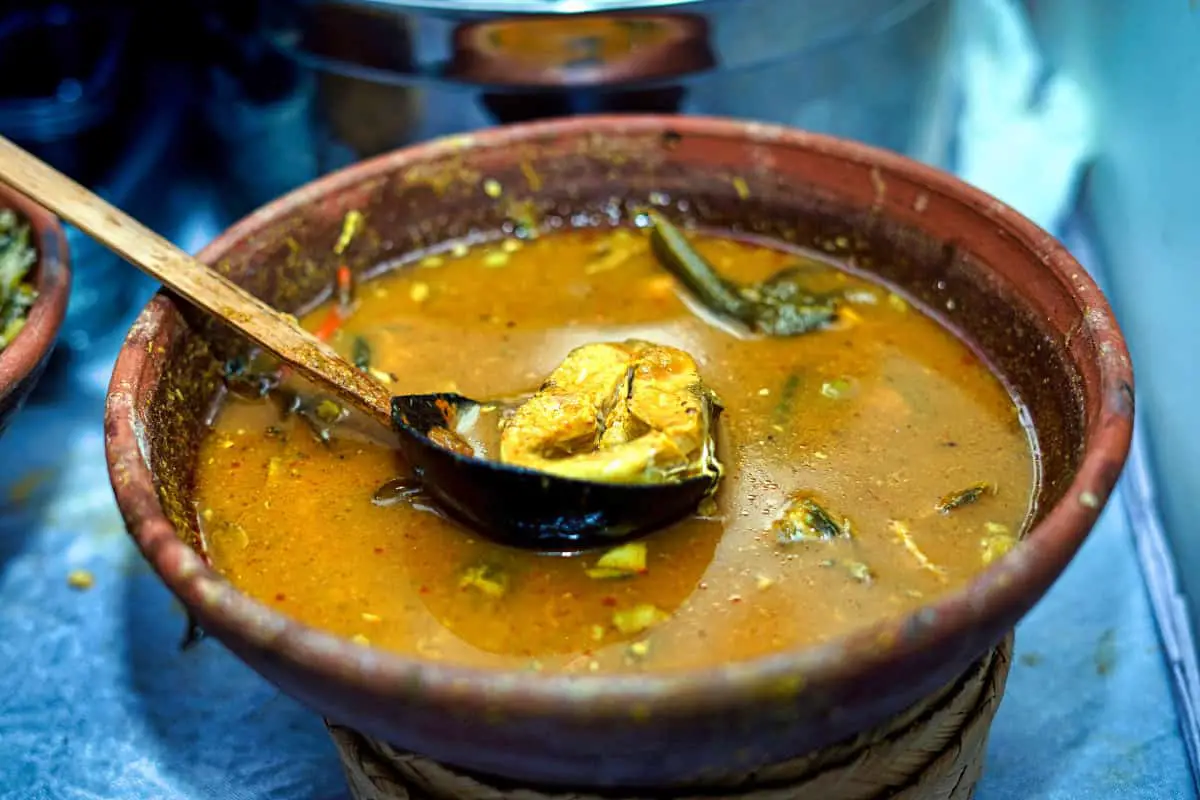 The stunning golden hue of this baked fish recipe comes from turmeric, a spice known for its health benefits! In this Indonesian Turmeric Fish dish, it's used in a fresh curry paste slathered on white fish fillets baked in the oven. To serve, the fish is topped with a deliciously punchy Indonesian tomato "salsa".
A delight to look at and even better to eat, if you love South-East Asian food, this one's got your name written all over it!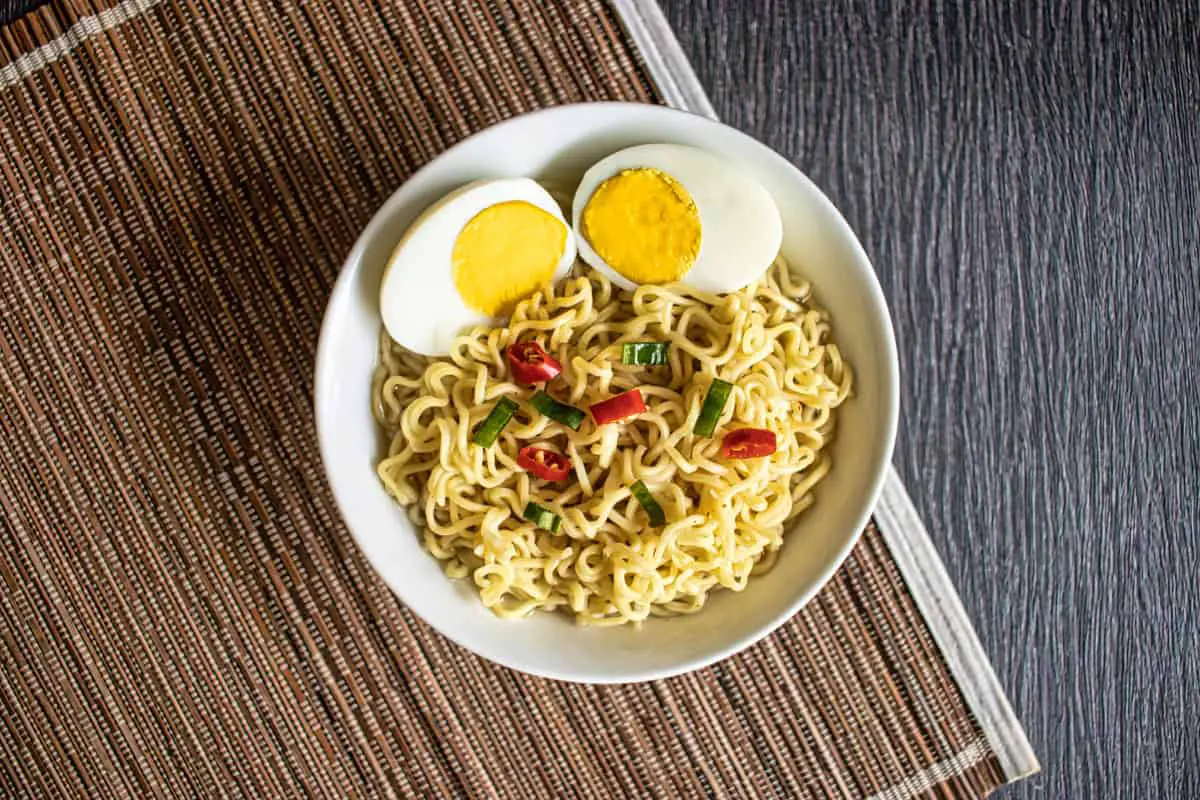 My family really enjoys this delectable asparagus dish," says Jolene Caldwell of Council Bluffs, Iowa. "The flavors blend to create an interesting taste."
Mie Goreng (or Mee Goreng) is a traditional Indonesian recipe for a noodle dish that's also found in Indonesia and other parts of South East Asia. With a sticky, savory sweet sauce, noodles are tossed with vegetables and signature egg ribbons. A street food favorite!
You May Also Like: 30 Super Easy Traditional Cambodian Recipes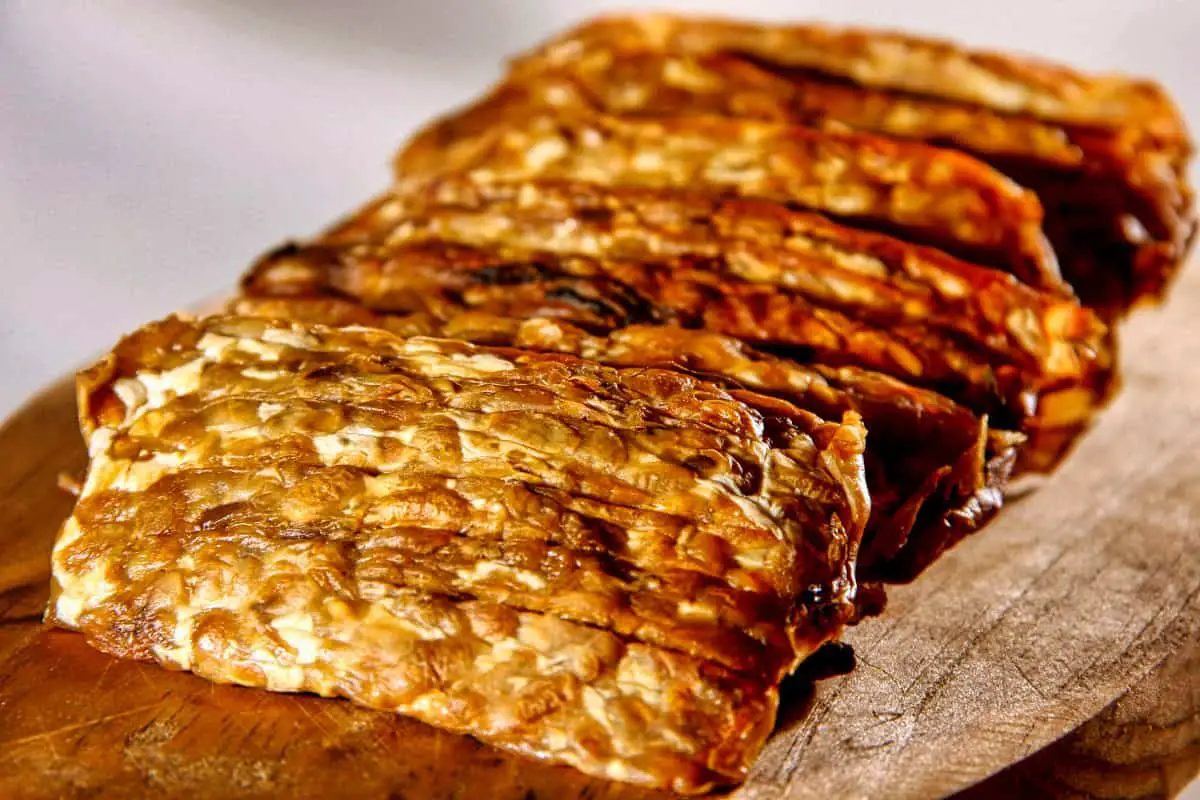 The sweetness of this traditional Indonesian recipe is a trademark of Indonesia, where I learnt the recipe – it's sticky with caramelized kecap manis and palm sugar, and perfectly balanced by the nutty flavor of crispy tempeh, the crunch of roasted peanuts and the gentle heat of the chilli.
The scent of kaffir lime, lemongrass and ginger fills my kitchen every time I cook it, making it a favorite in our house that's quick and easy to prepare.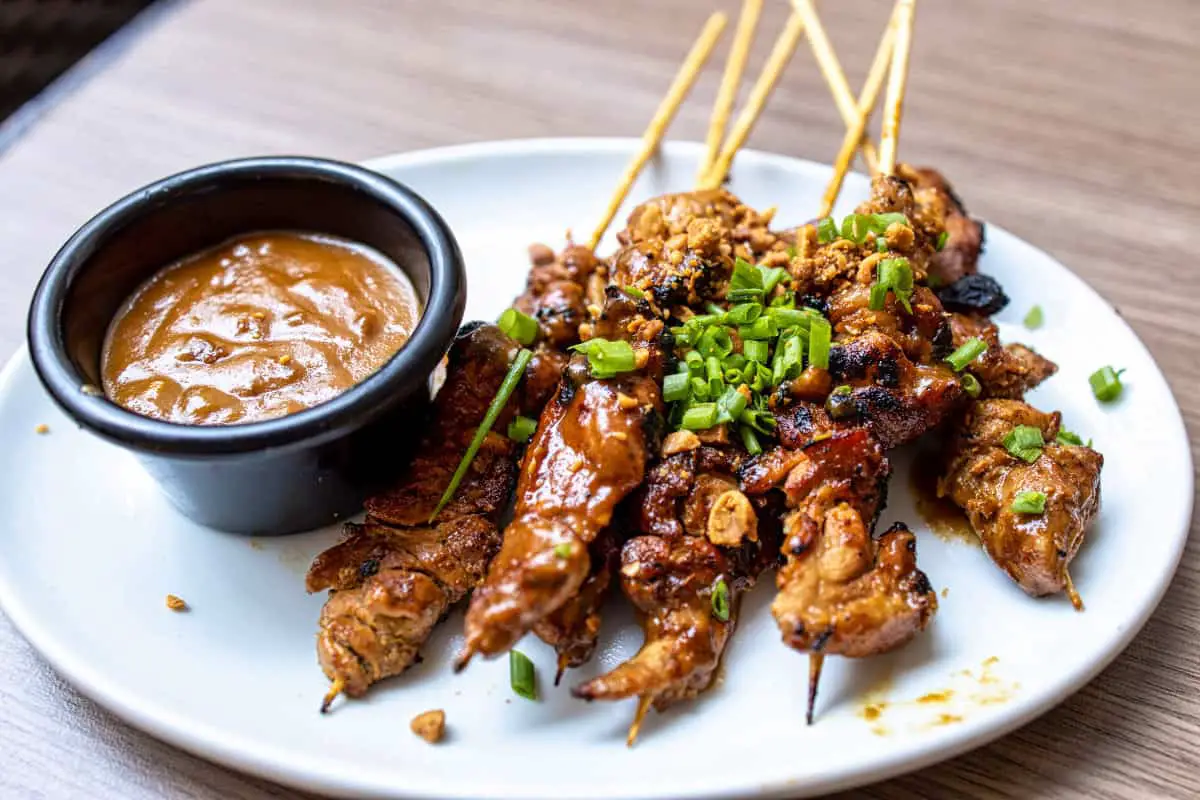 Many South East Asian countries have a version of Satay Chicken. This traditional Indonesian recipes is a version and is the easiest, you can get everything you need from the supermarket and it is SO tasty. This peanut sauce is thick and chunky, not a thin dipping sauce. Because I like to DOLLOP the sauce on!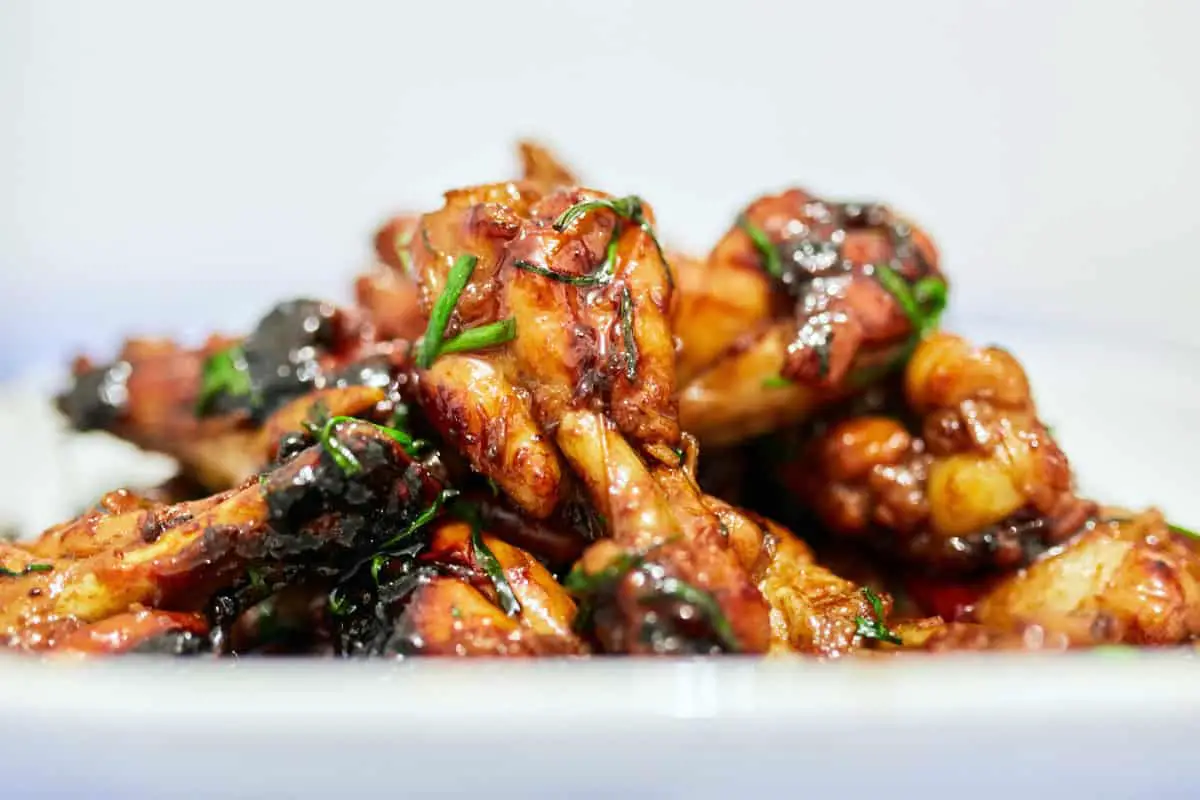 This easy Honey Ginger Indonesian Chicken features tender, juicy breasts and a sweet, sticky, far-east inspired sauce. It's beyond delicious and comes together in right around 30 minutes!
This past week I created a traditional Indonesian recipe with a bowl of this Honey Ginger Indonesian Chicken served with fragrant jasmine rice, cilantro, crunchy cucumbers and thinly sliced, sweet bell peppers.
Learn how to make this traditional Indonesian recipe Nasi Rawon from East Java in 1 hour and 20 minutes! This Indonesian Black Beef Soup features tender beef cuts and various spices (including the local black keluak nut!) to bring a deep nutty flavor and natural black color to this dish! Rawon is best served over freshly steamed rice (nasi) and delicious garnishes like sambal, bean sprouts, boiled egg, and fried onions. Gluten-free and dairy-free.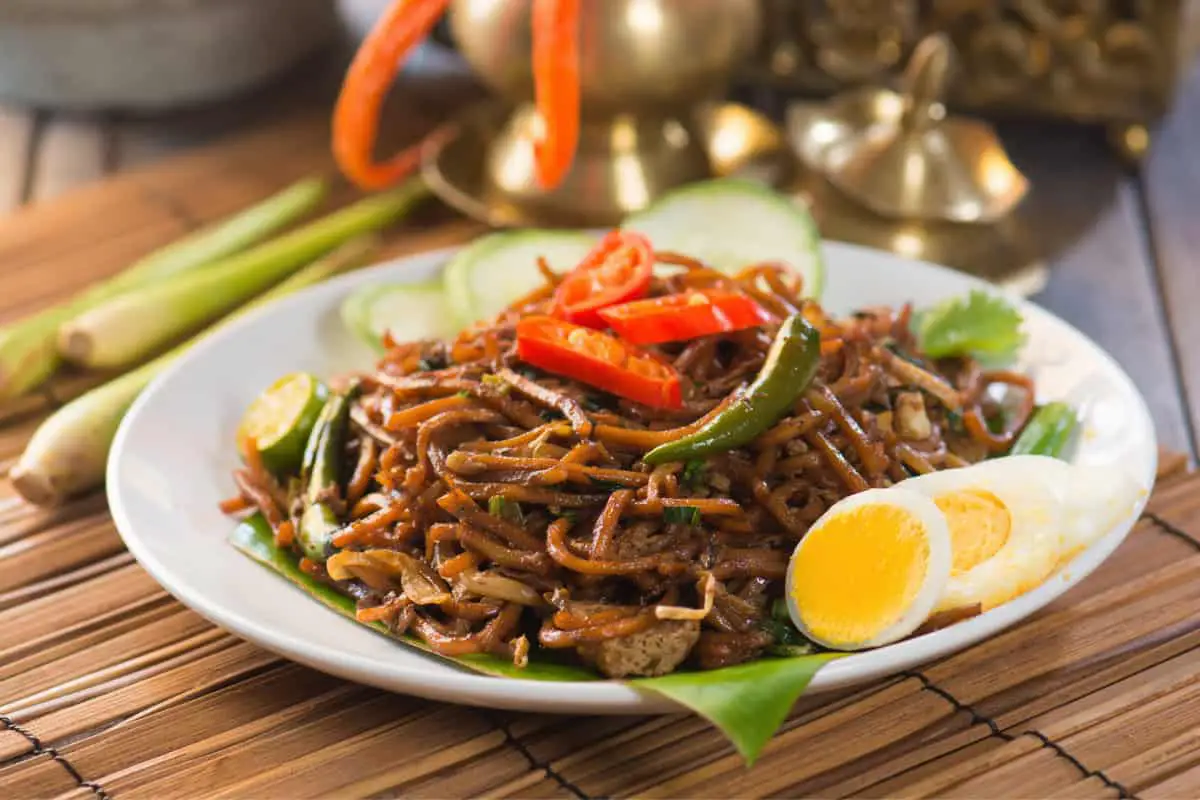 The traditional Indonesian recipe for Mie Goreng or Mee Goreng, a Indonesian Fried Noodle dish, that's also commonly found in Malaysia and other parts of Southeast Asia. It has a thick, somewhat syrupy sweet sauce with a hint of spice.
It's commonly cooked with prawns, egg, and chicken, but for this vegan recipe I use some strips of tempeh and plant-based "pork" but you can opt to use other protein of your choice, too!
You May Also Like: 15 Of The Best Burmese Recipes from Myanmar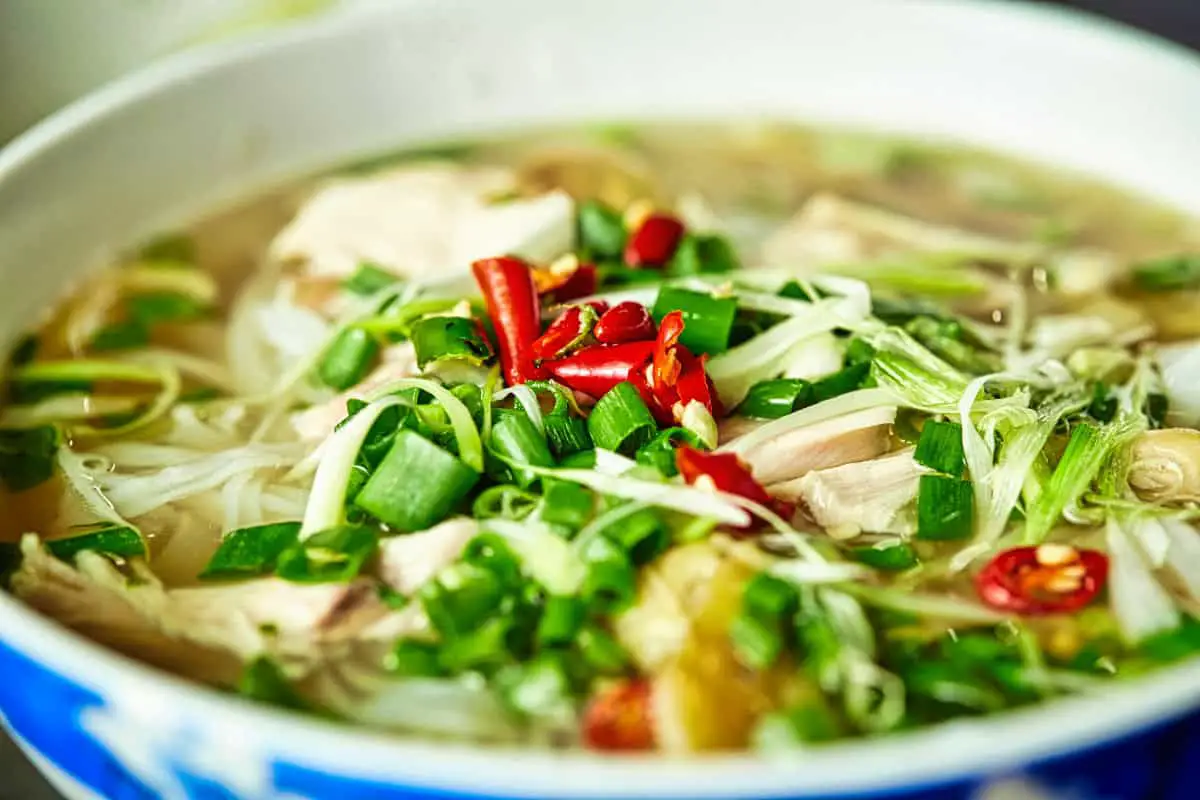 Soto Ayam, a traditional Indonesian recipe for chicken soup, is a clear herbal broth brightened by fresh turmeric and herbs, with skinny rice noodles buried in the bowl. It is served with a boiled egg, fried shallots, celery leaves and herbs, and is hearty enough for a meal.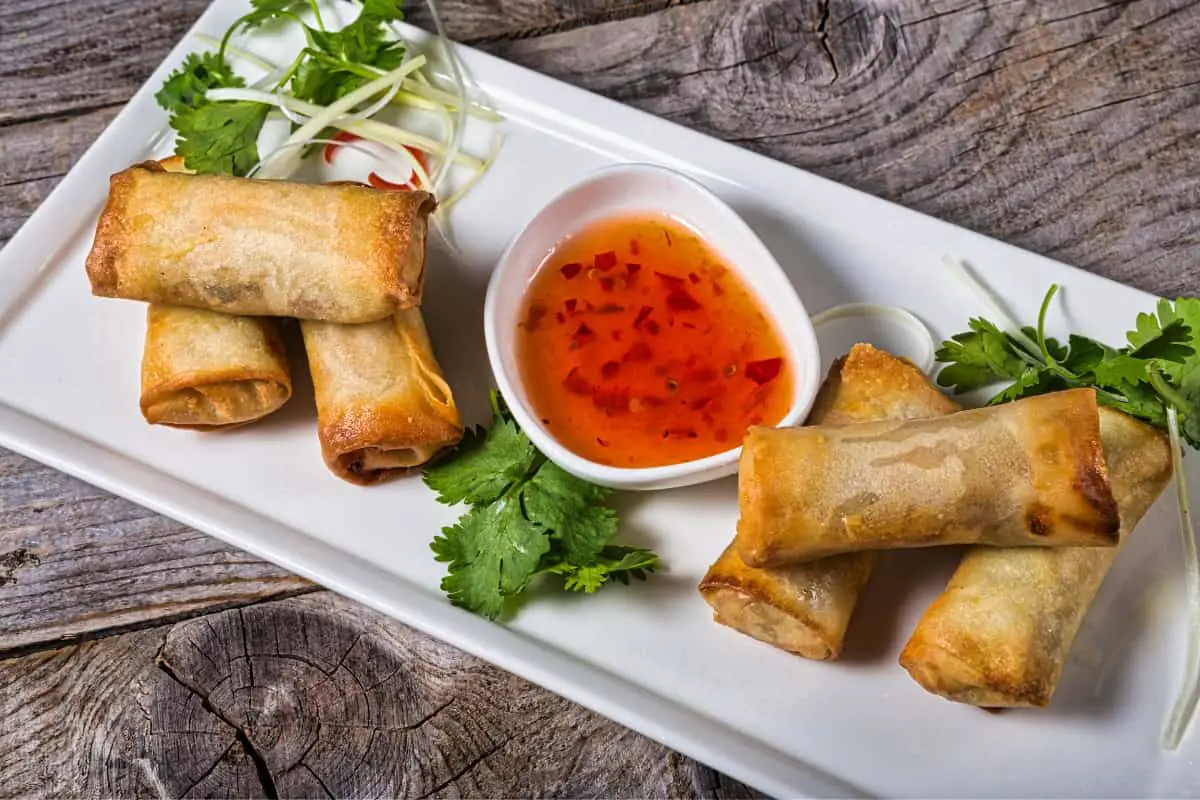 The original Lumpia are of Chinese origin. These tiny spring rolls are extremely popular snacks and cocktail morsels throughout Indonesia. Depending on the region, some traditional Indonesian recipes use wood ear mushrooms and dried shrimp, while others employ bamboo shoots and even shrimp paste in their recipes.
Lumpia are usually served hot with a spicy chilli sauce or Indonesian soy sauce with chopped chillies, shallots and lime juice. This recipe is adapted from Sri Owen's Indonesian Food and Cookery.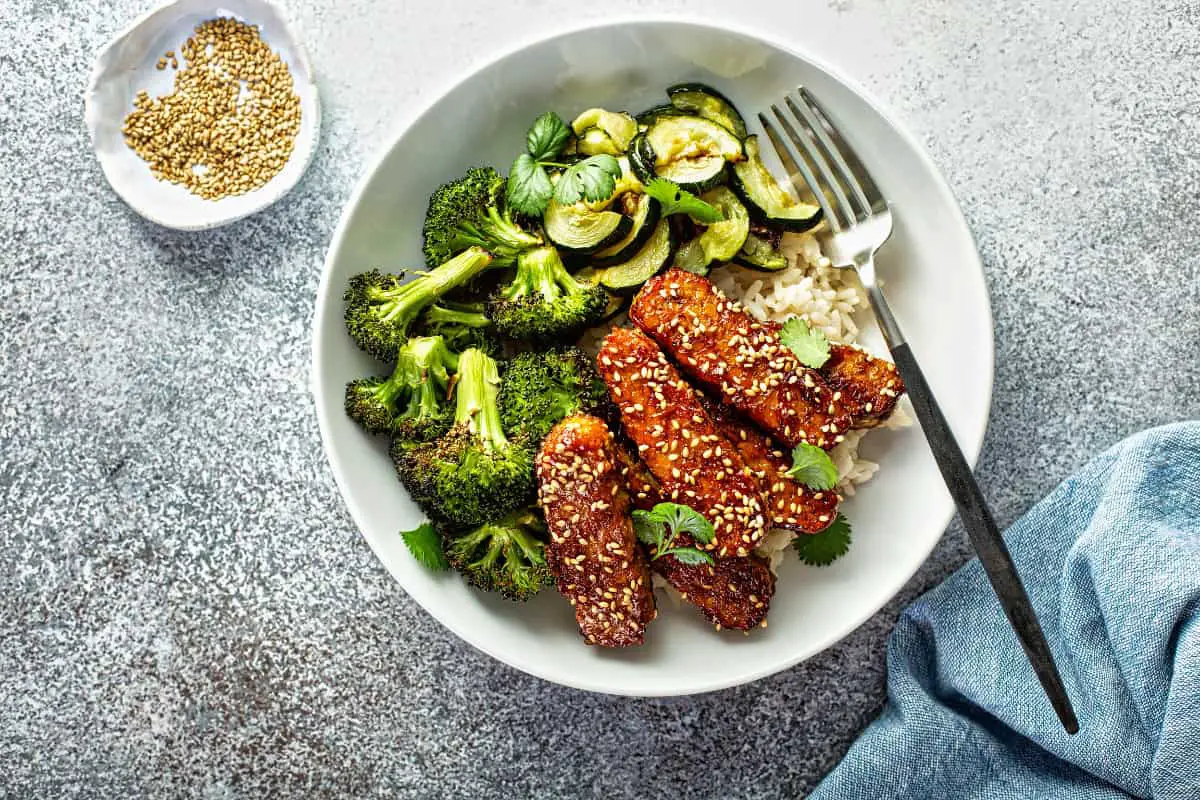 Indonesian crispy fried tempe/tempeh (soybean cake) sticks with a delicious coating of spicy kecap manis sauce. Vegan and gluten-free.
Tempeh (actually spelled it as "tempe" in Indonesia) is a traditional Indonesian food made from fermented soybeans. Most tempeh in Indonesia is wrapped and sold in banana leaves, though in the US, almost every tempeh that I have seen in the groceries is sold in a vacuum packed plastic packaging.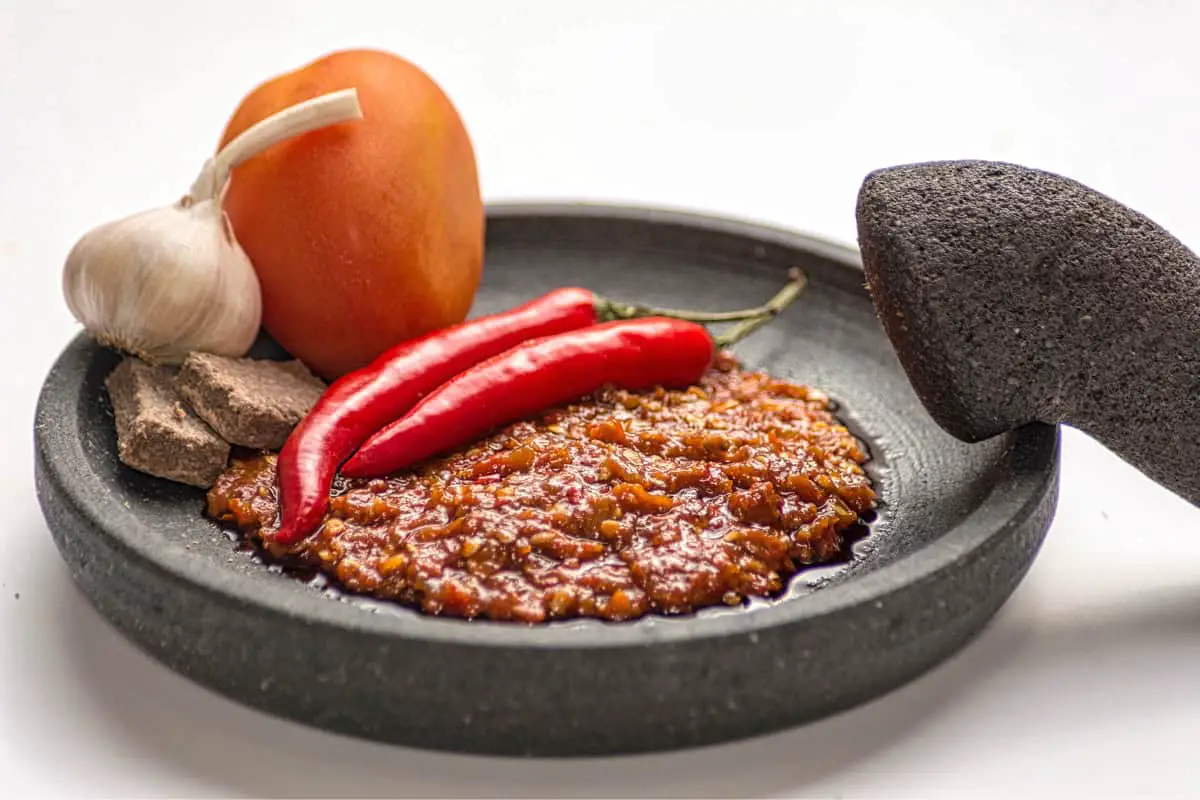 Sambal Terasi is a thick, fiery chili sauce recipe from Indonesia made with dried shrimp paste and bird's eye chilies, served with fried foods or as a dipping sauce. Here is the recipe. Not for the faint of heart! To order food anywhere in Indonesia and not get a bowl of this traditional Indonesian recipe would be unheard of.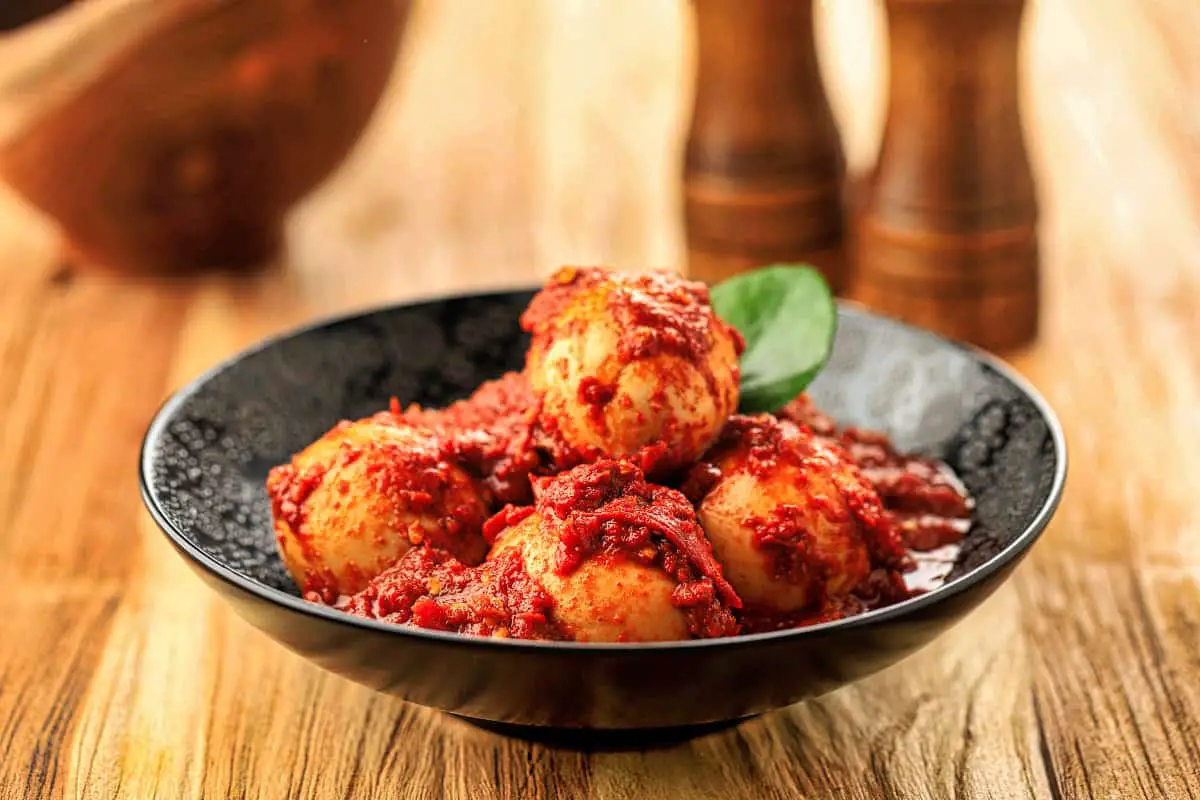 Today, I want to show you how to make Telur Balado. Telur Balado or Sambal Telur is a dish that is made of deep-fried hard-boiled eggs that are cooked in Sambal Balado. This spicy egg dish is simple yet offers an intense flavor that you will always be craving.
The 26 Best Authentic Vietnamese Recipes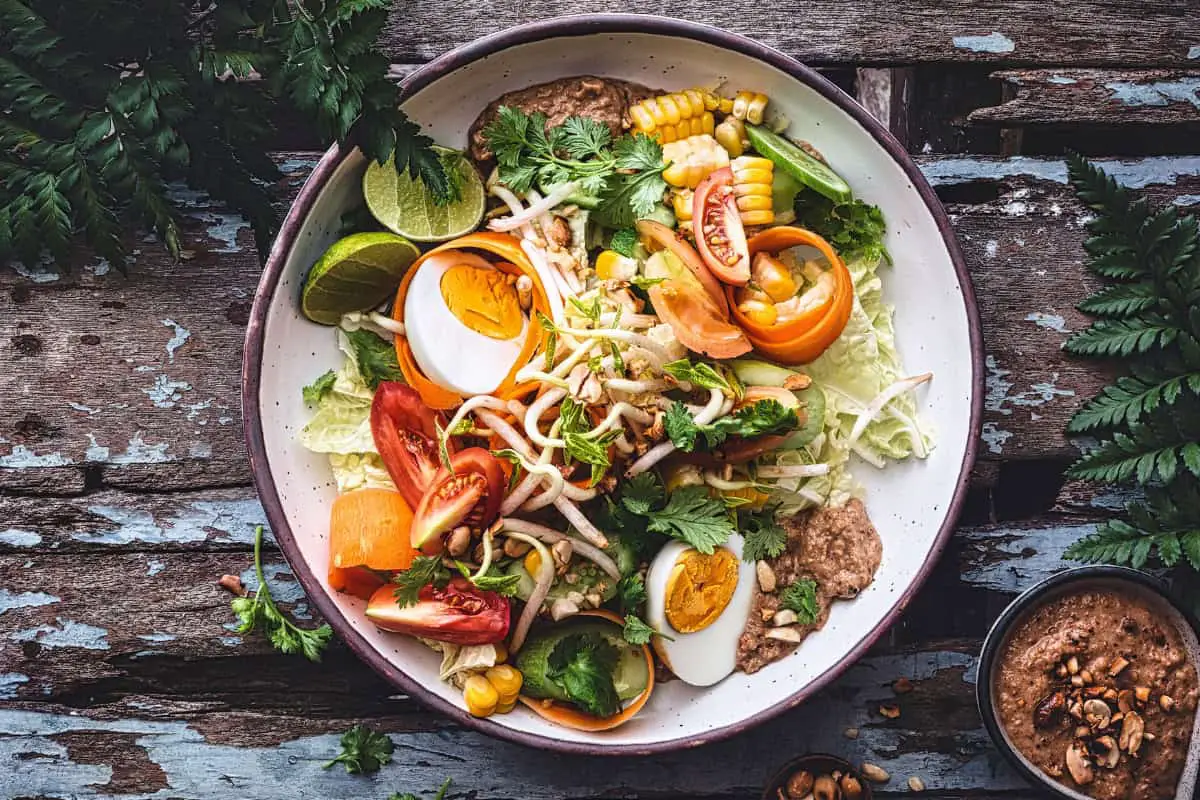 Aisha Nanor Martin's spicy Indonesian salad has it all; crunchy vegetables, boiled eggs, chilli peanut sauce, fresh coriander, fried tofu and and every traditional Indonesian recipe will include a sprinkling of prawn crackers for added crunch.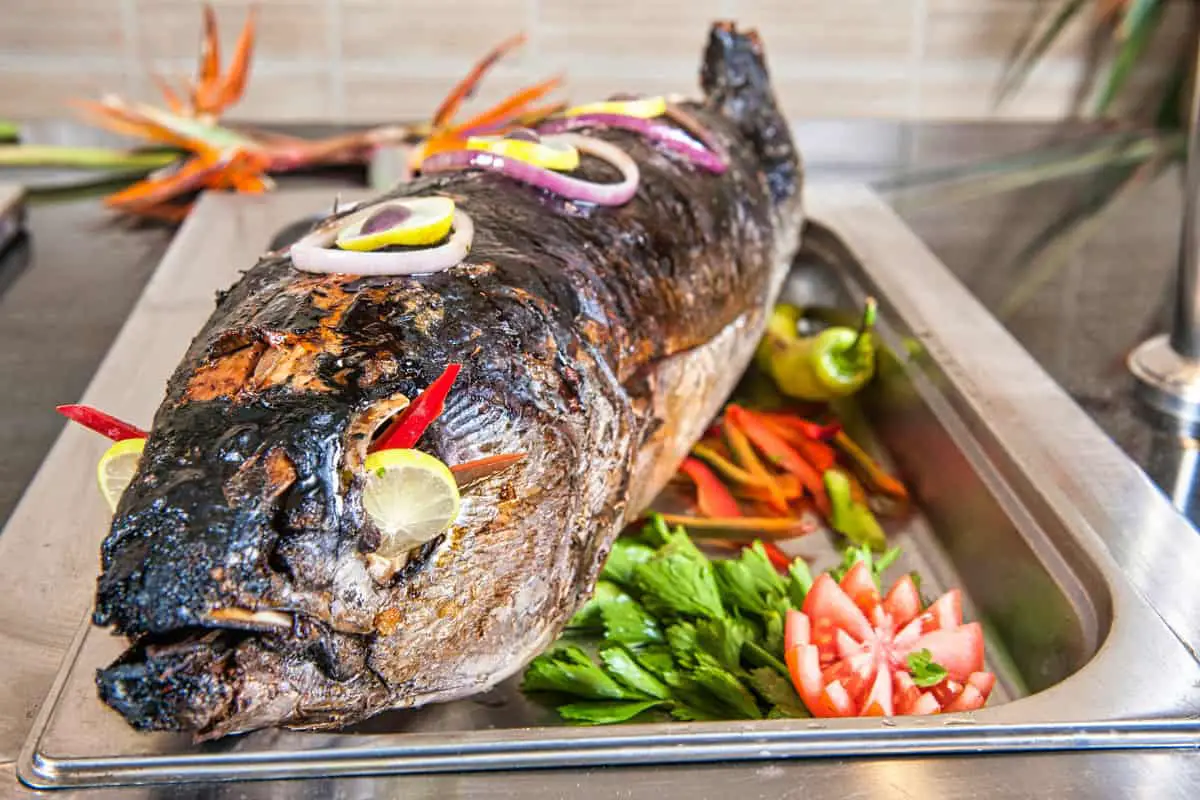 Besides the beautiful beaches, spectacular scenery and exotic villas, Bali is definitely one of my favorite destination for their food and traditional Indonesian recipe options. Because of their vast influences from other Indonesian regions, Chinese and Indian, Balinese food defers slightly from Indonesian food. The island's predominant religion is Hinduism so besides chicken and seafood, pork is widely consumed too.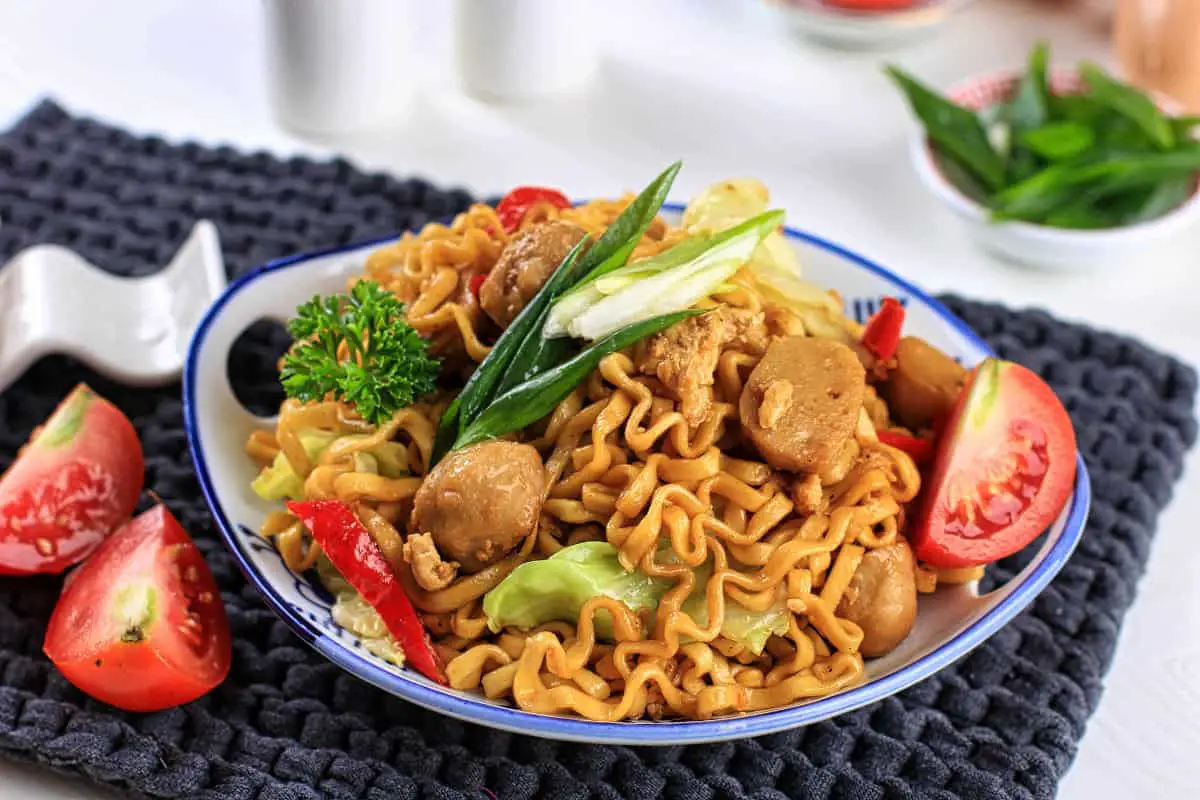 Indonesian Fried Noodles (Mi Goreng) – delicious traditional Indonesian recipe for fried noodles that are fried with chicken and shrimp and come with a little kick. Make it easy today! Here is my mie goreng (Indonesian Fried Noodles) recipe.
Please take note that this is a very simple version of this iconic Indonesian dish. It fits my busy schedules and doesn't compromise on the taste.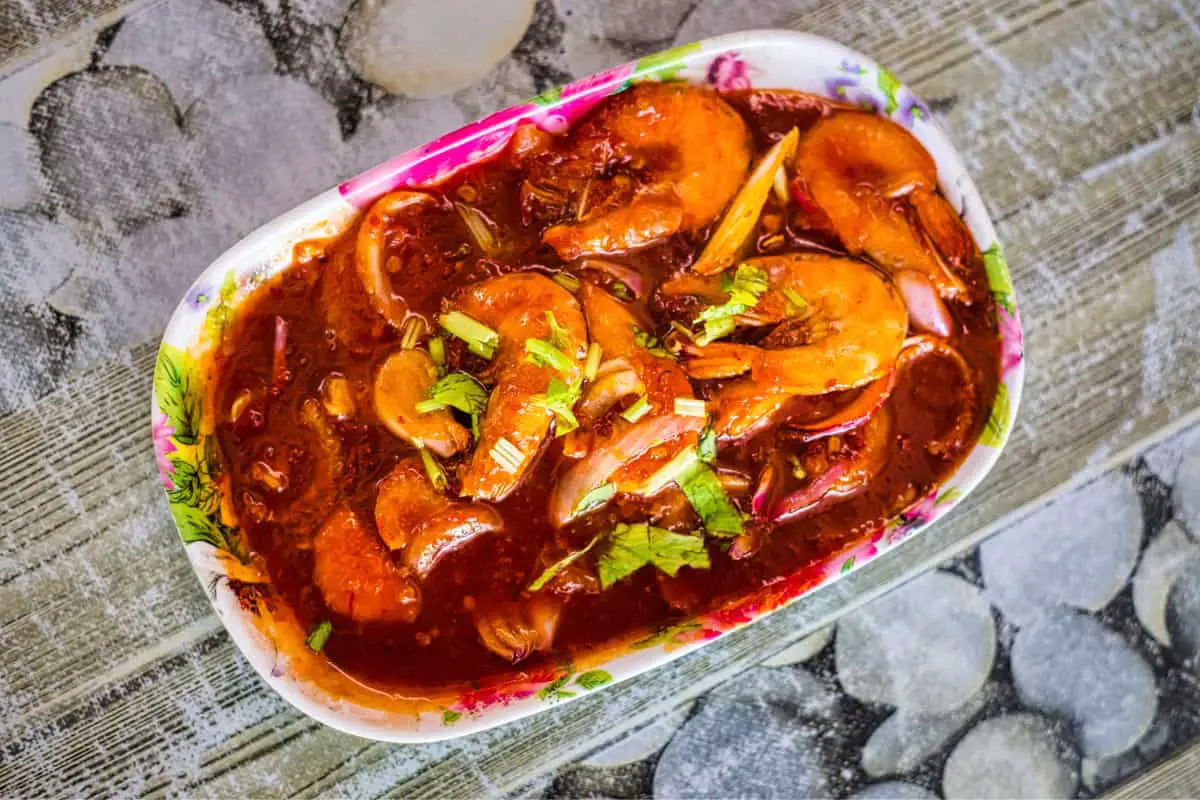 I do love a spicy seafood dish.
This recipe – Malaysian Sambal Udang (Prawn Sambal) – was created by my paternal Grandmother (my popo) and pieced together painstakingly by my cousin Carina. I've adapted it further, as the ingredients are a little different in Australia, to recreate the taste I remembered.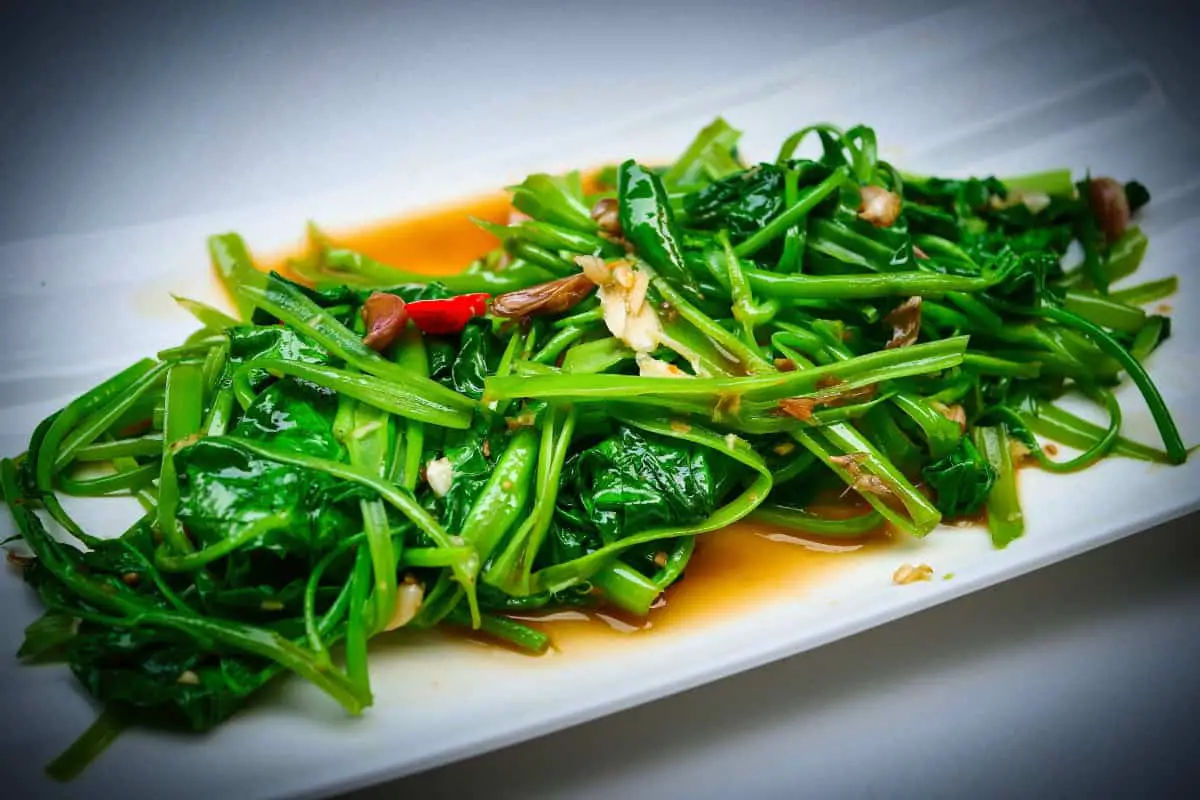 Cah kangkung is a popular traditional Indonesian recipe in Chinese restaurants in Indonesia. When you order it at restaurants, the dish typically consists of kangkung (water spinach) sauteed with garlic, chillies, shrimp paste, taoco (fermented yellow soybeans) and other ingredients. Sometimes meat is added, and other times, it's just plain kangkung with spices. It's one of my favorite dishes because it's simple yet tasty.
You May Also Like: 20 Best Recipes From Laos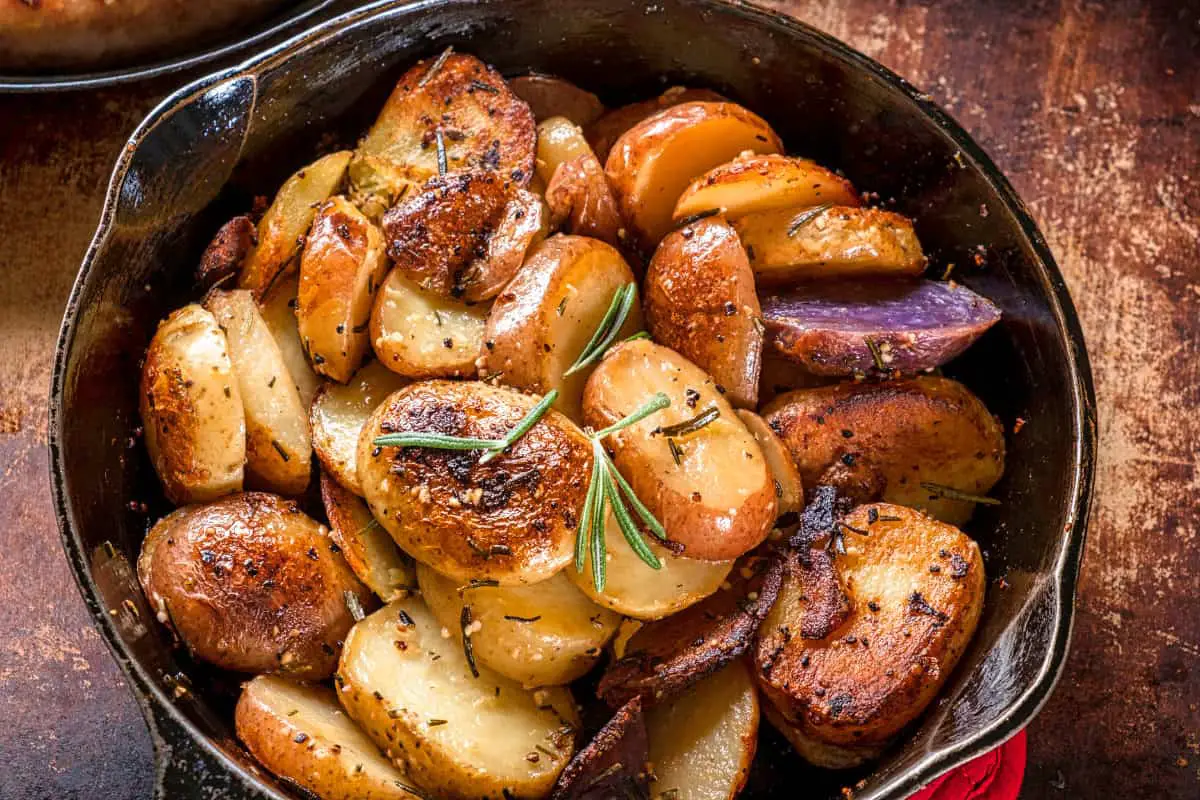 "These versatile potatoes are impossibly crispy, and it's a dish I love to serve as an impressive side alongside steaks at a summer barbecue or a Sunday roast. They are made from a tradtional Indonesian recipe from my trip. A stand-out accompaniment, the potatoes are roasted, then tossed with stir-fried spring onions and then drizzled with a rich soy dressing that is sharpened by the acidic hit of vinegar.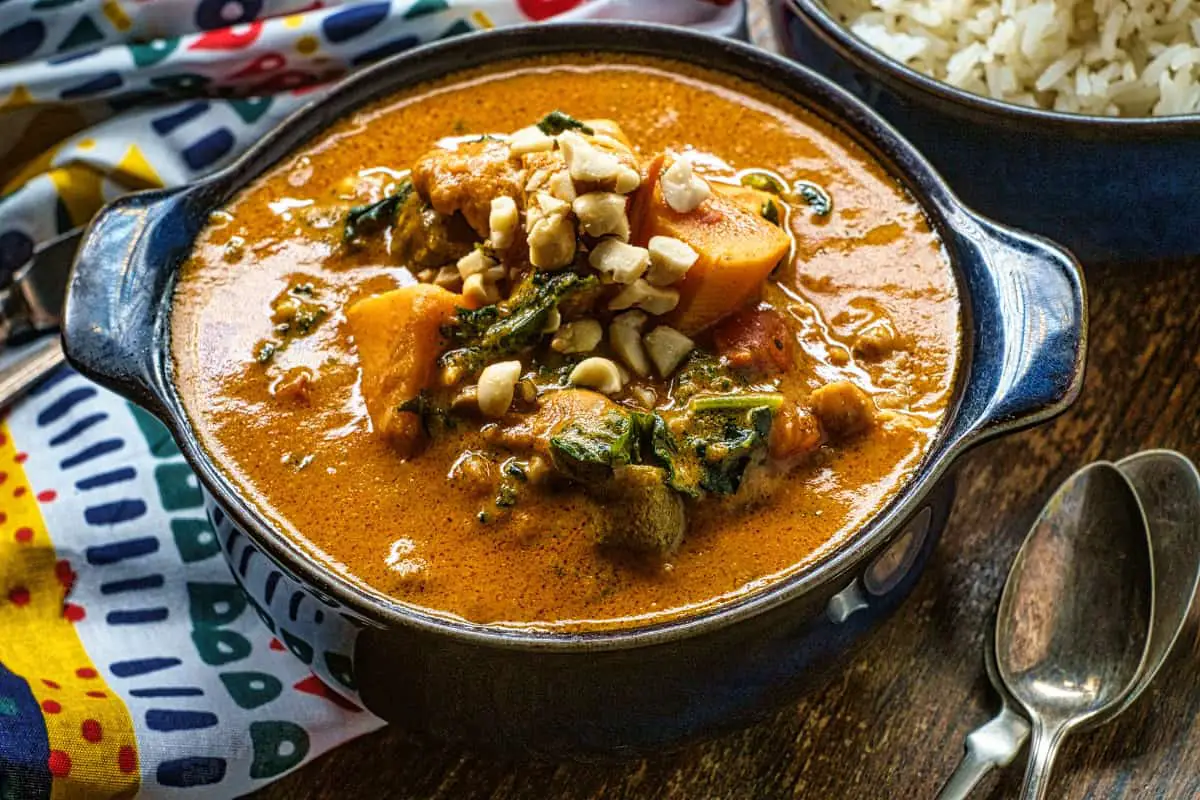 This peanut sauce version is based on my mom's traditional Indonesian recipe, which accompanies Gado Gado. Raw peanuts are roasted on the stovetop or in the oven, and then ground. You'll also have to hunt down tamarind pulp and lime leaves, but it's worth the trouble—the addition of freshly roasted peanuts and fragrant herbs makes for unsurpassed flavor.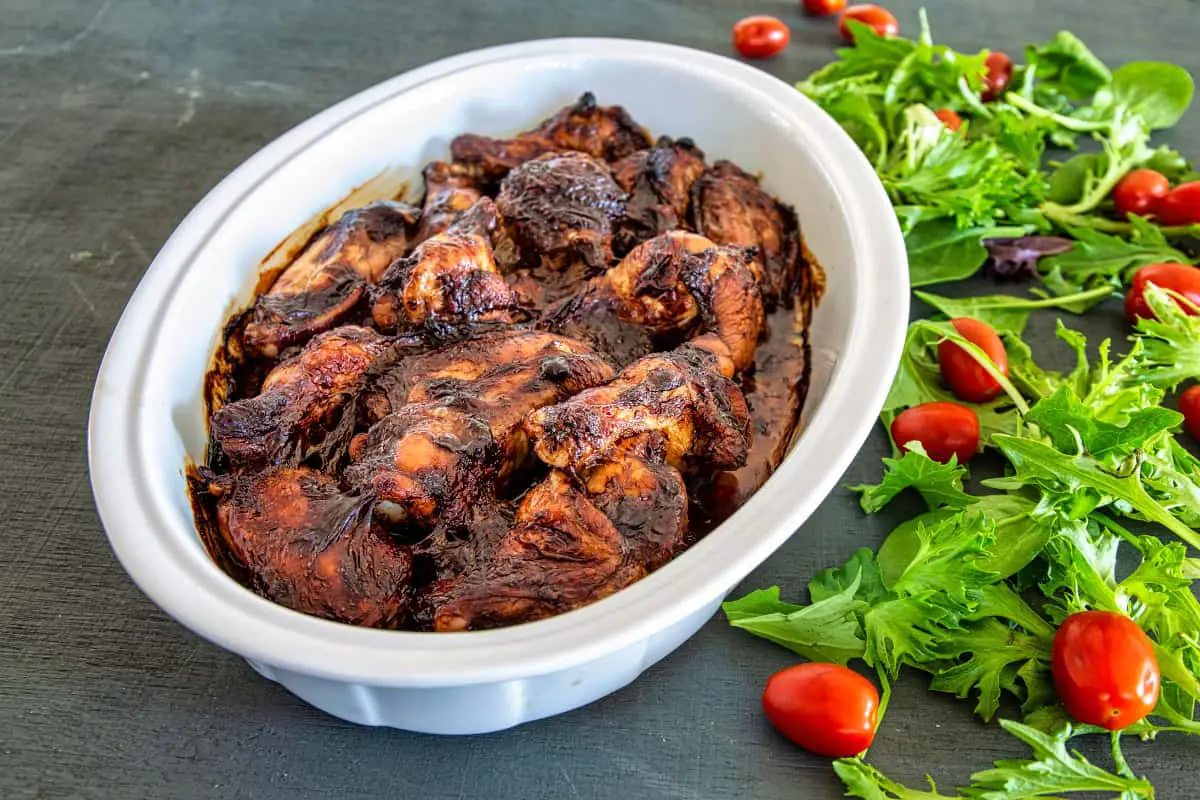 This Ayam Kecap Manis (literally means chicken in sweet soy sauce) has been my go-to Indonesian dish for years now. The chicken is succulent with sticky and slightly spicy sweet soy sauce all over it.
This soy chicken recipe is based on the popular traditional Indonesian recipe for Ayam Goreng Mentega which means fried chicken in butter. But I tweak the recipe so it will be easier to make but with more flavor.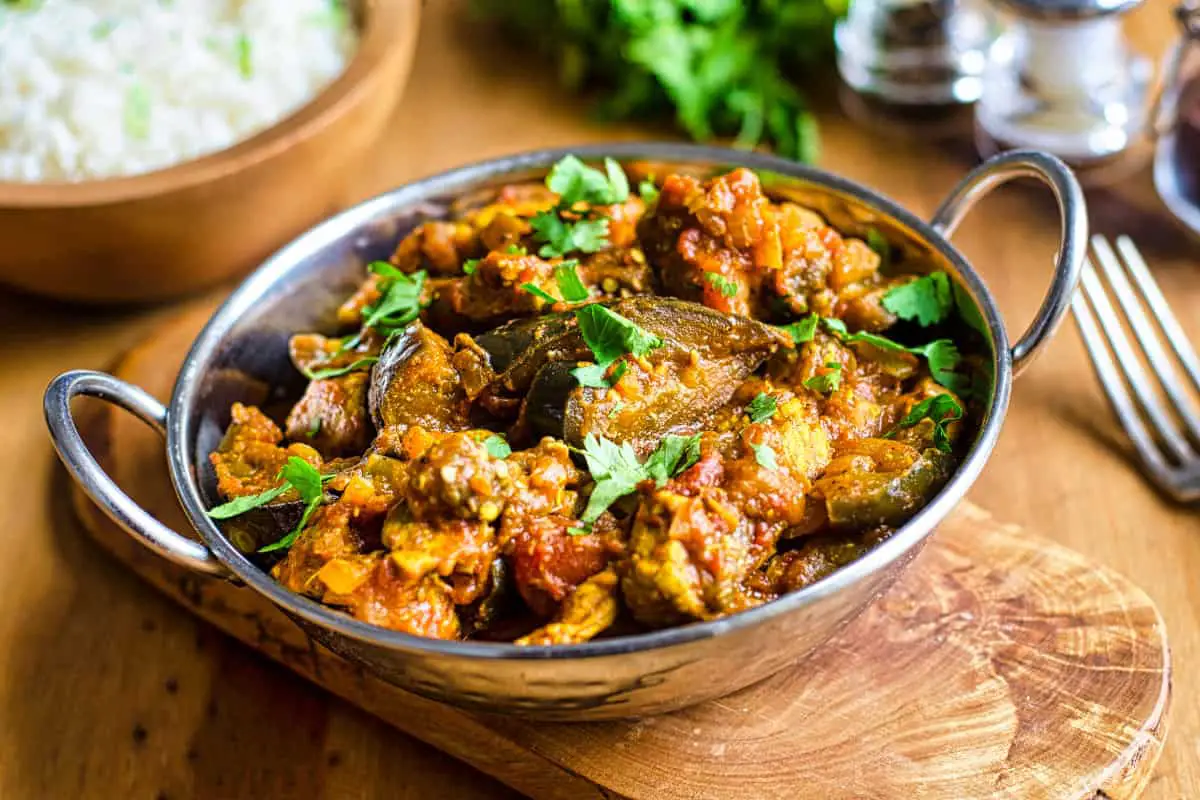 A super creamy Aubergine Curry packed with perfectly balanced flavors and a touch of spice. This filling and comforting eggplant curry is certain to satisfy your comfort food cravings! Vegan and gluten-free.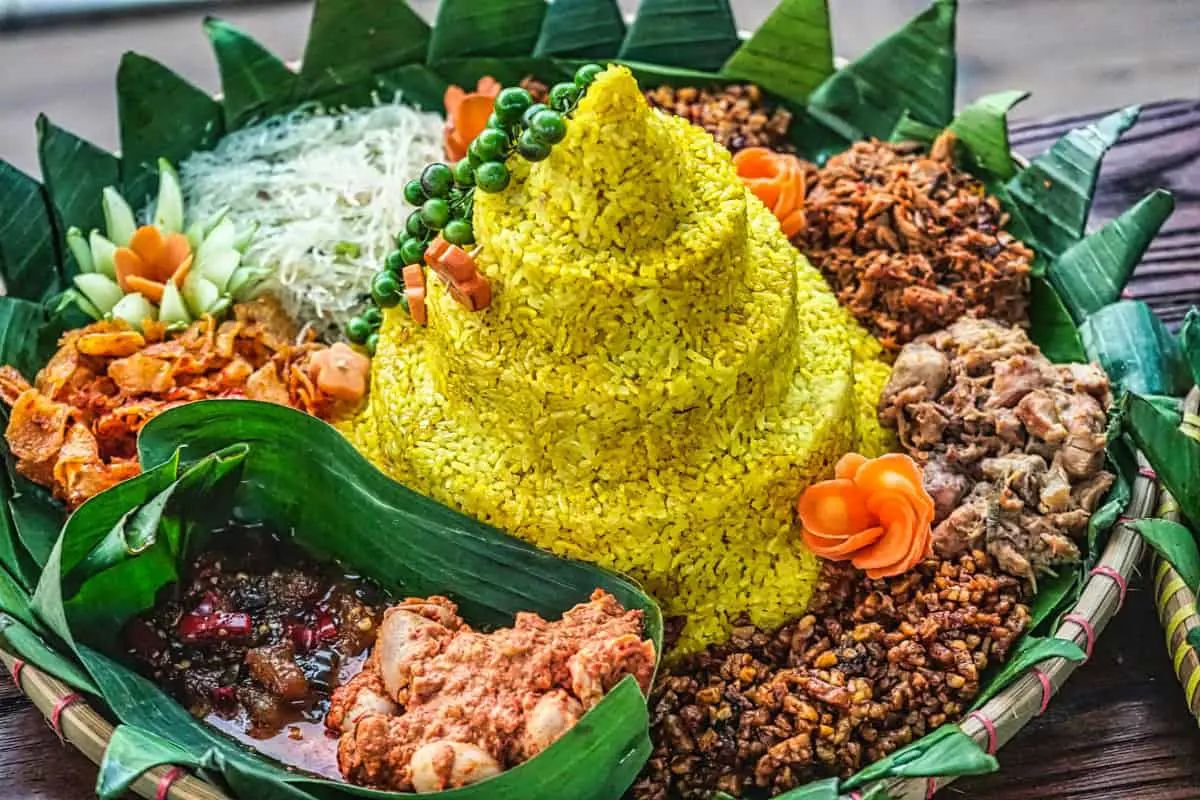 This traditional Indonesian recipe for yellow rice called Nasi Kuning is a delicious staple food. Nasi is what they call rice in Indonesia, it is served with every meal and everything served with it is considered an accompaniment. They enjoy rice made all different ways but this cone shaped rice is to represent the mountains and clearly the focal point of the tumpeng.
---
Check Out Our Pictures On Our Instagram – Our Big Escape.
You May Want to Join Our Boondocking Group on Facebook For More Information
Check Out Our Recipes On Our Instagram – World Recipes OBE