El Salvador Recipes notable dish is the pupusa, thick handmade corn flour flatbread stuffed with cheese, cooked pork meat ground to a paste, refried beans. The cuisine of El Salvador is unique in the way it has accepted unmistakable influences from the Spanish and Native American cuisines as well as the domestic Lenca, Maya and Pipil traditions.
Maize, corn, and flour are the main carbohydrates; while an extensive array of meat like beef, pork, chicken, and seafood are also consumed. There are also vegetarian options, often with ayote (a type of squash) or garlic.

31 Best El Salvador Recipes and Traditional Meals
---
---
check out our video
---
---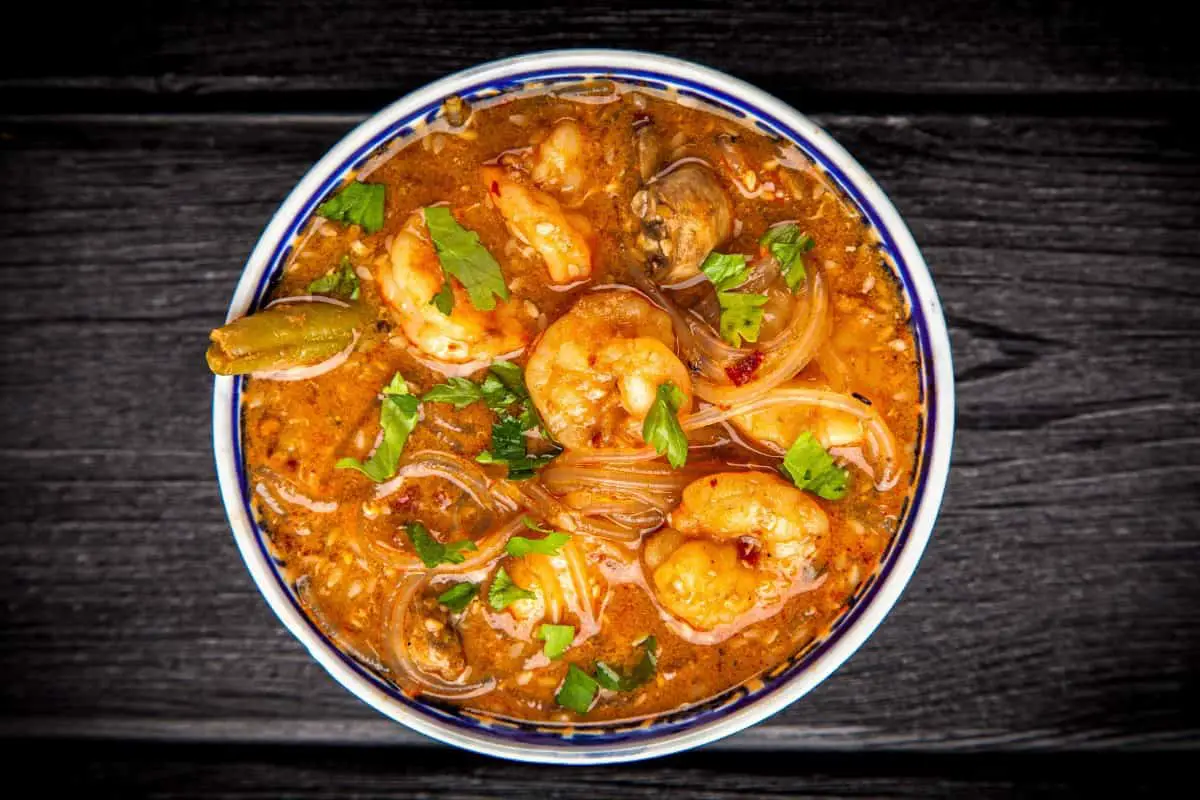 This hearty and robust Salvadoran Shrimp Soup is comfort food at its best. Shrimp soup is a delicious, yet under-shared recipe from El Salvador that you are going to absolutely love! The soup is broth based with just a tiny touch of cream.
Crispy on the outside, soft and cheesy on the inside, homemade pupusas are stuffed tortillas or filled corn cakes that are widely popular in El Salvador and Honduras.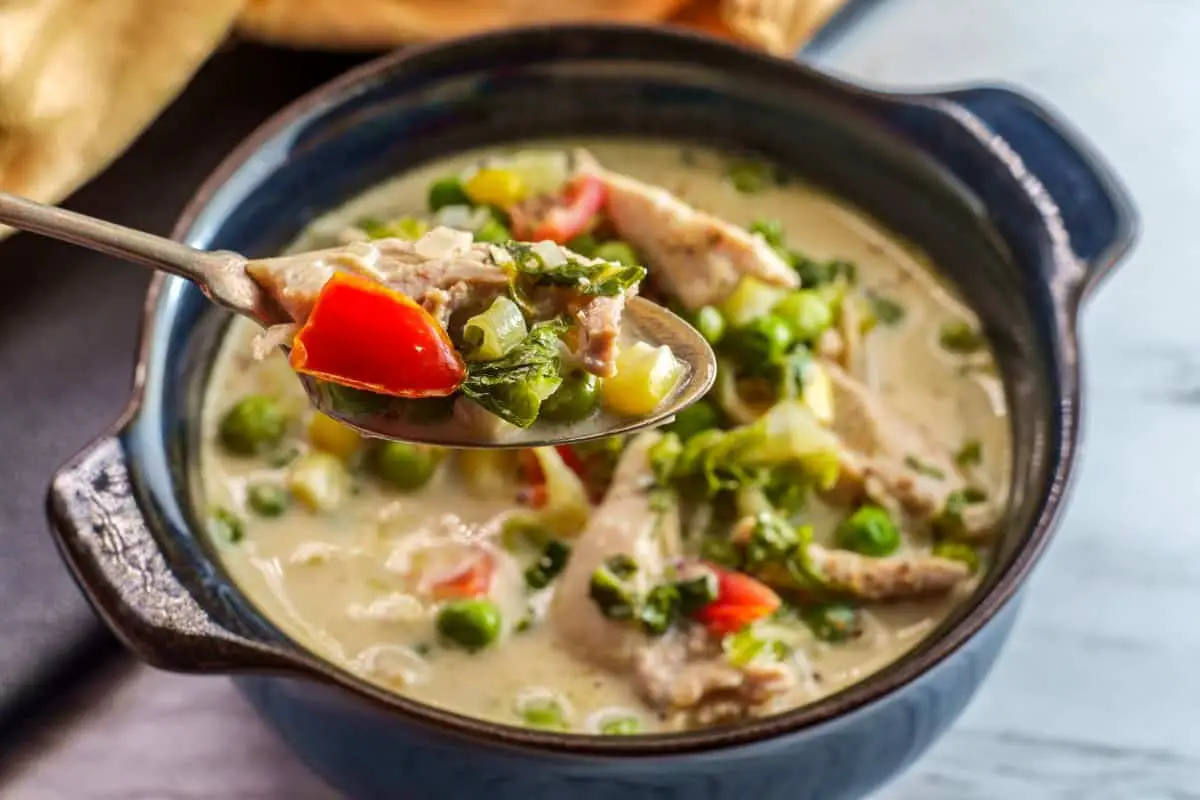 There's some kind of inexplicable magic going on between the caramelized onions and the white wine as it bubbles around the chicken thighs. So If you like tender chicken, the kind that melts in your mouth loaded with flavor, then this chicken in white wine recipe is for you.%0A%0ABecause it simmers away for quite some time, I hit it with a nice squeeze of lime at the end, and make sure to have plenty of crusty bread to go around for soaking up that white wine sauce.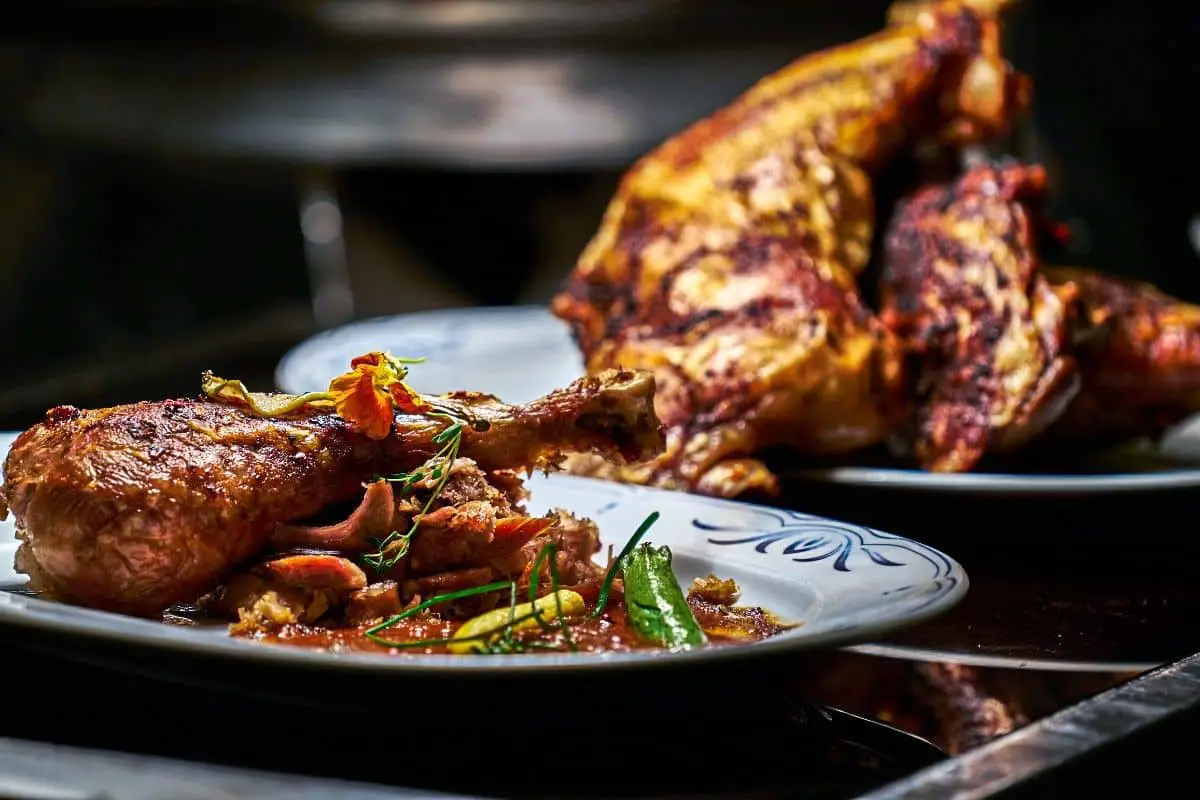 El Salvadoran food is more like serious, at-home comfort food. The Salvadoran version of roast turkey has a variety of vegetables and spices that are roasted along with the turkey in the roasting pan. This tasty mixture is then pureed and served as a rich sauce to accompany the turkey.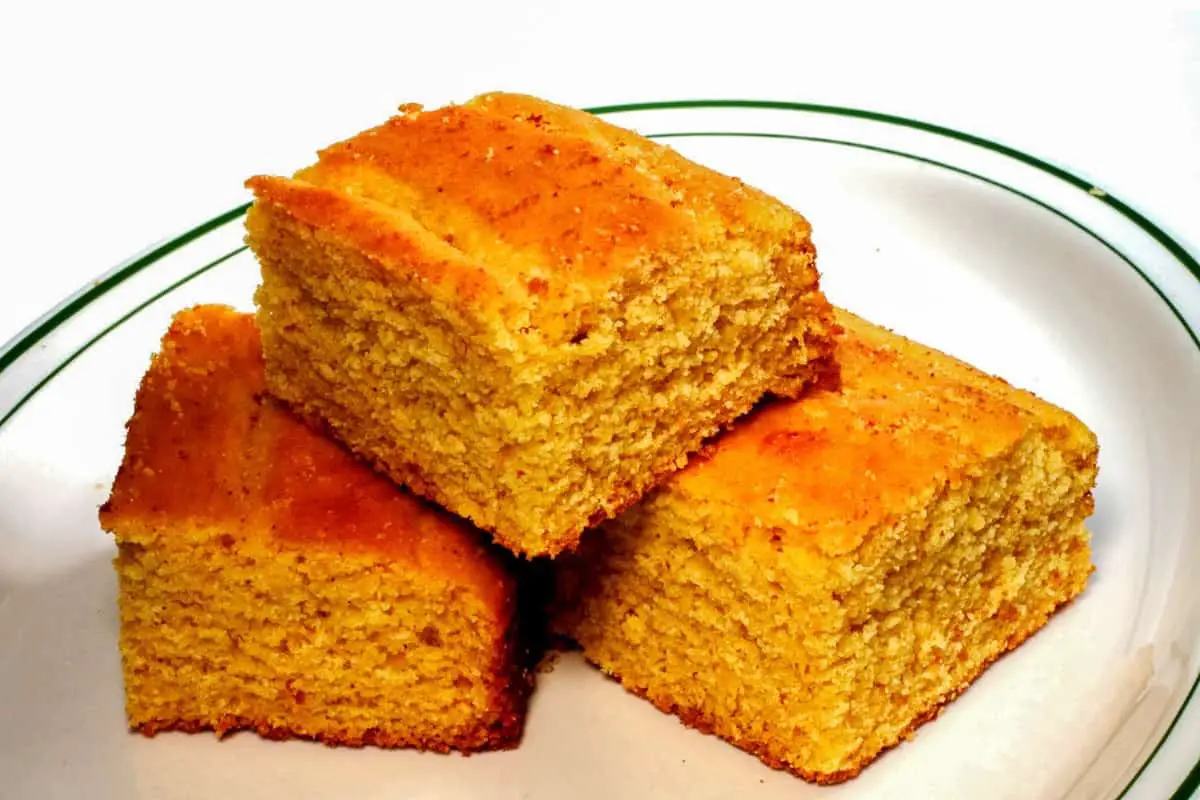 Do not confuse this Salvadorian Quezadilla, a rich, cakey cheese bread, with the Mexican appetizer, quesadilla. This recipe comes from the small village of Rosario de La Paz in El Salvador. Flavored with Parmesan-type cheese, "Queso Seco", and sprinkled with crunchy sesame seeds.%0A%0AIt's a delicious blend of sweet and savory. Enjoy it by itself or with a scoop of vanilla ice cream and a hot cup of coffee.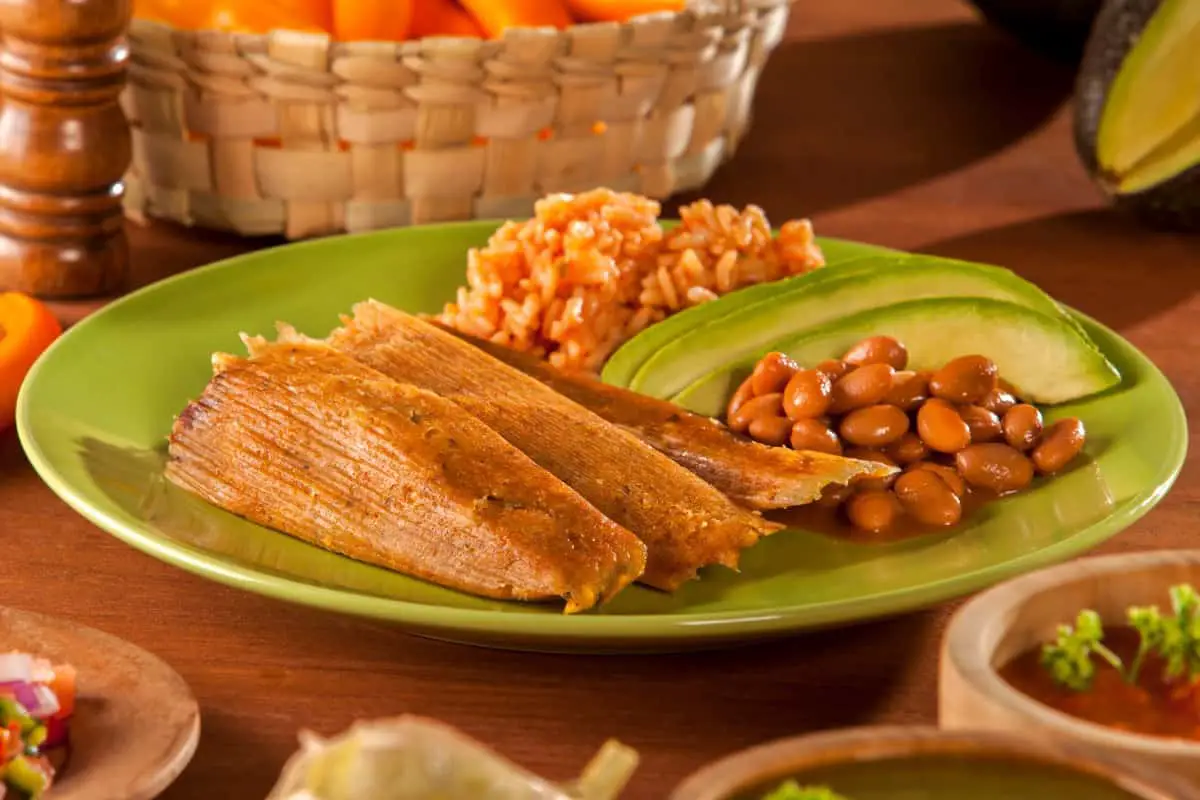 Tamal pisque comes from El Salvador. Tamales pisques are made with seasoned corn masa that is mixed with refried beans, and the combination is then neatly wrapped in plantain leaves. The tamales are then steamed, and the dish is ready for consumption after it has cooled down a bit.
Some Salvadoran people eat rice with beans for breakfast. One of my favorite ways to make rice is to cook it with vegetables. This Rice with Carrots (Arroz con Zanahorias) is very easy to make and popular in Salvadoran homes.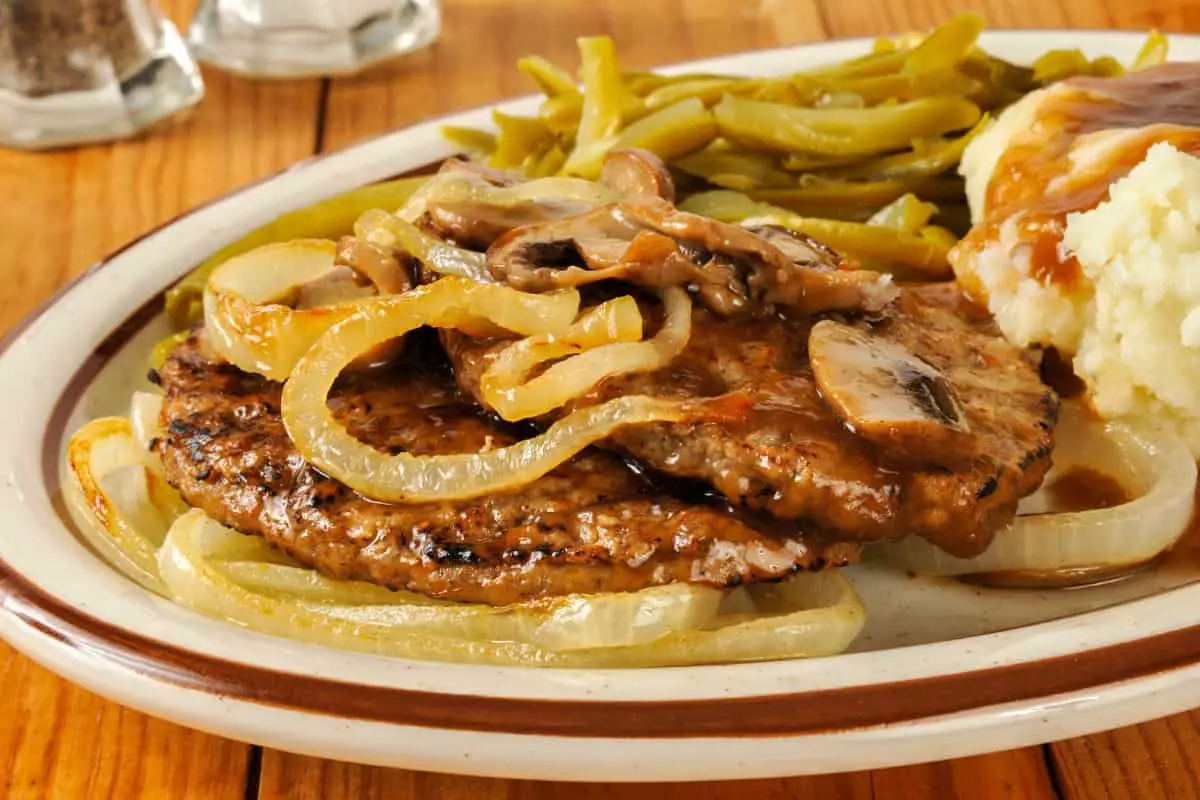 Bistec Encebollado, or steak and onions, is a spiced, flavorful skillet steak prepared with a classic Adobo-garlic rub. Bistec Encebollado takes its delicious flavor from our homemade marinade.%0A%0AThis steak and onion recipe is sure to delight your family with its simple, but deep, flavor and satisfying combination of textures.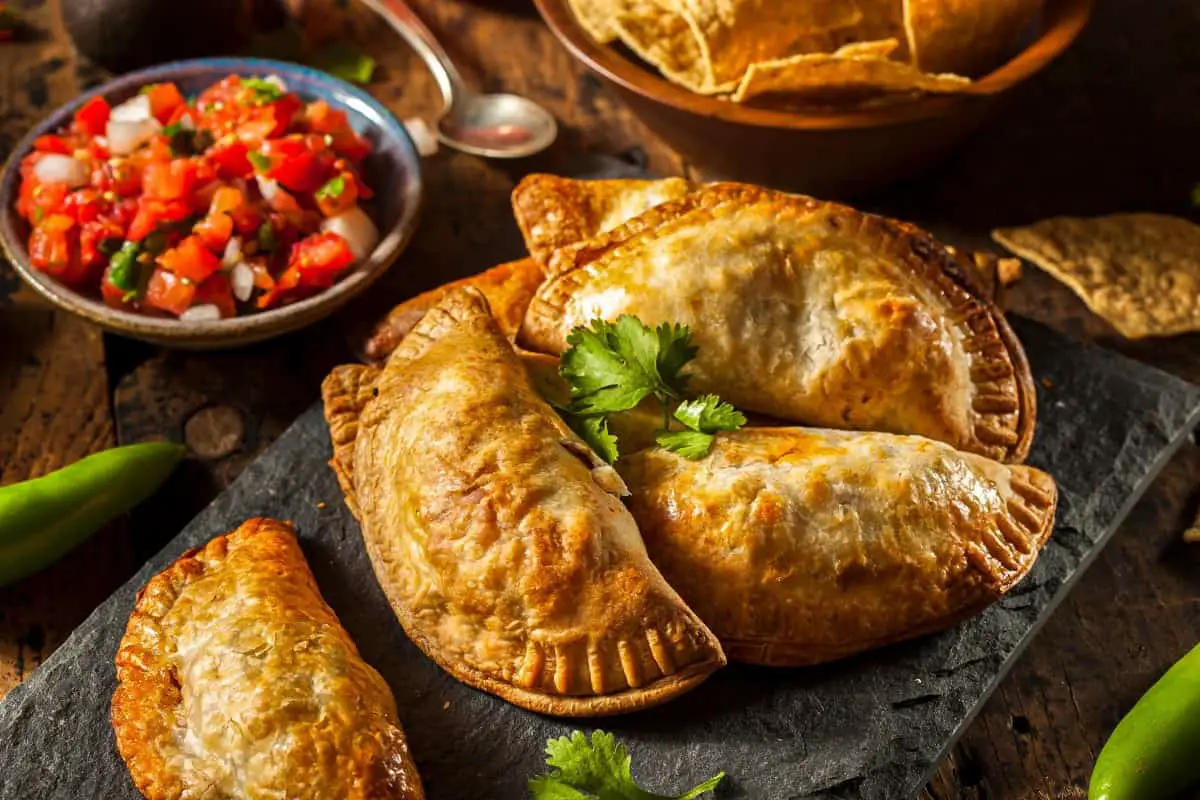 In El Salvador, these satisfying little corn snacks are made with Quesillo, but many Salvadorans in the United States substitute Mozzarella, as we've done here.%0A%0ACheese on its own, is a popular pupusa filling, but we particularly like this hearty revuelta (mixture) that includes red beans and salty, crisp-fried pork rind.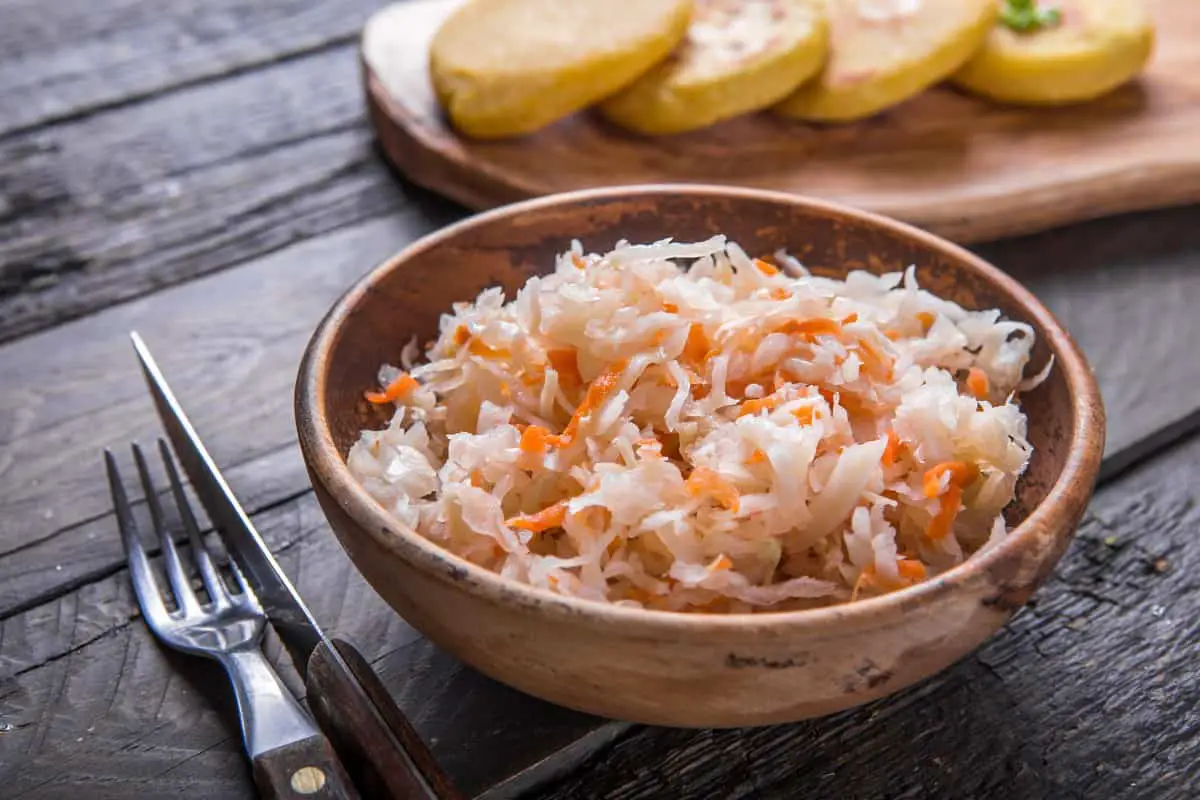 In Central America, Curtido is often served with pupusas (corn cakes) and Salsa Roja. You could also serve Curtido with cheese enchiladas, fish tacos, tamales, or any other food you might serve with coleslaw!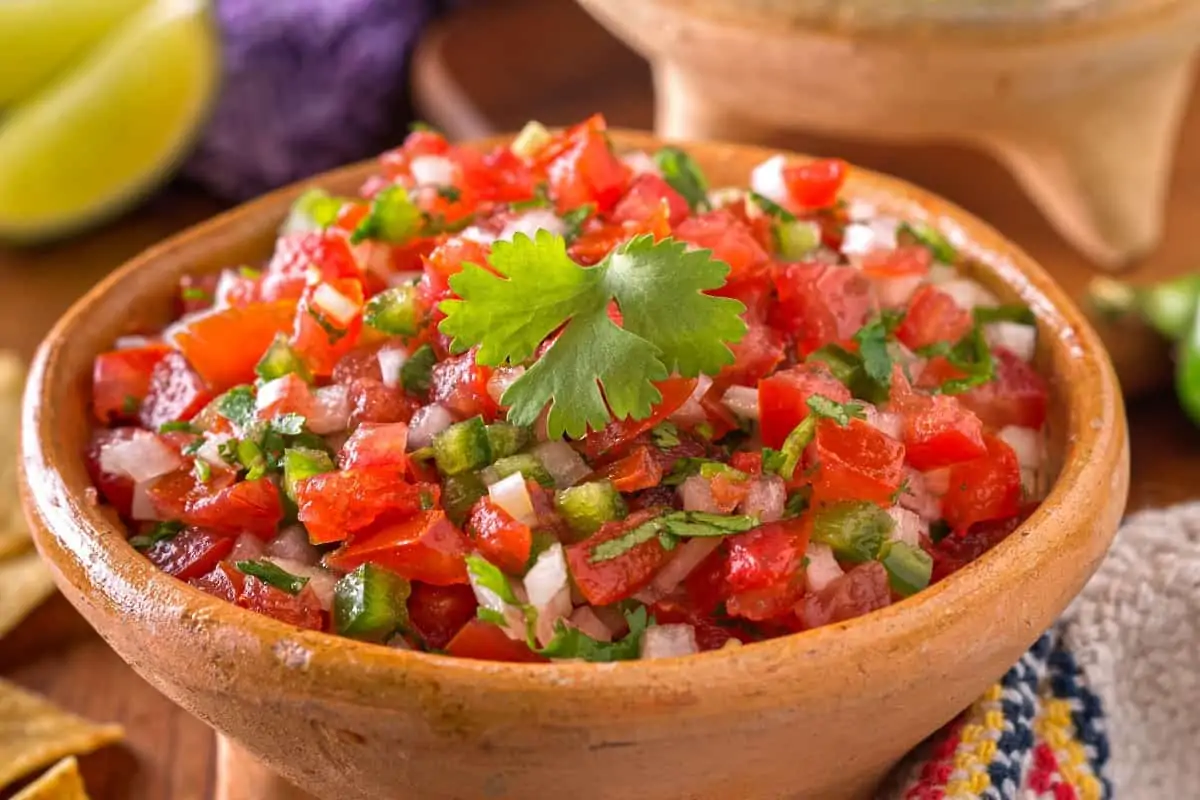 Don't get this savory acidic veggie side dish confused with Mexican pico de gallo. It can be accompanied with pupusas, empanadas, fried yuca, or with a meal of grilled meat (any kind) with rice. It basically goes with any lunch or dinner entree your taste buds desire.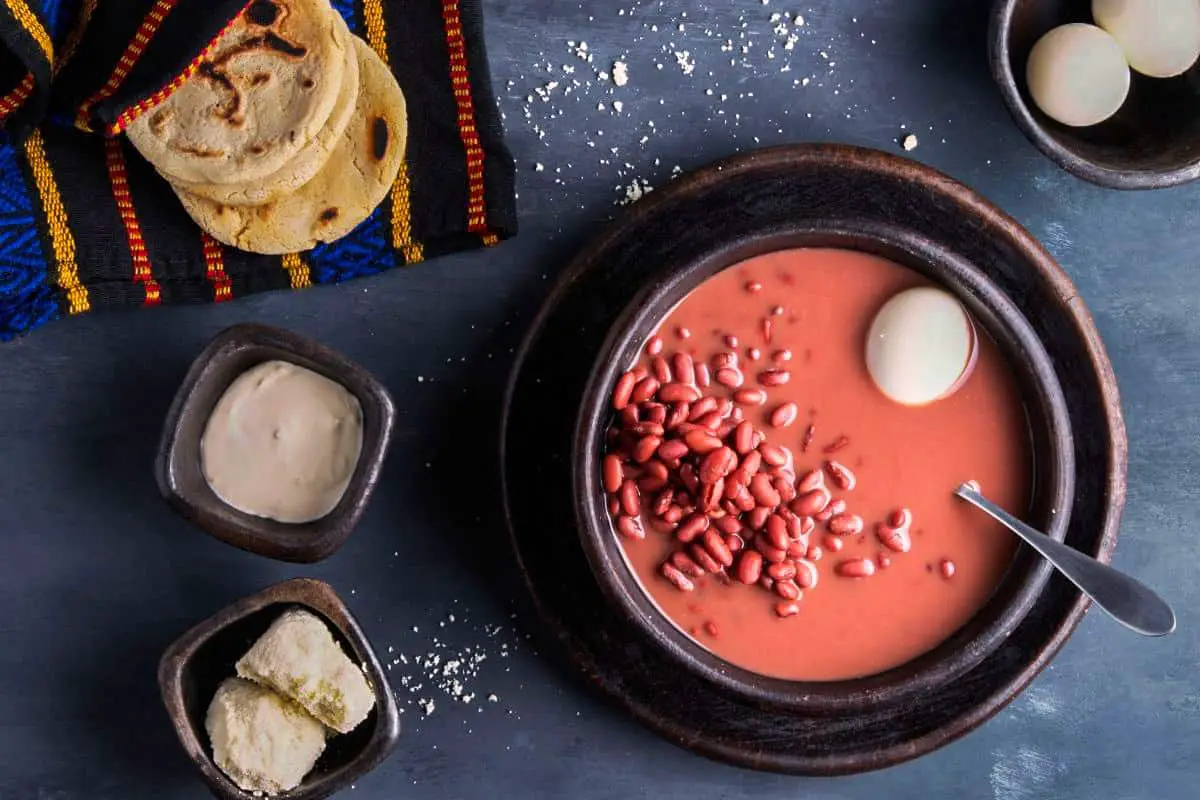 Although other beans are utilized, kidney beans are quite popular for soups and other preparations in El Salvador. This soup will convince anyone with the rich flavor. It's as easy to make as it is tasty!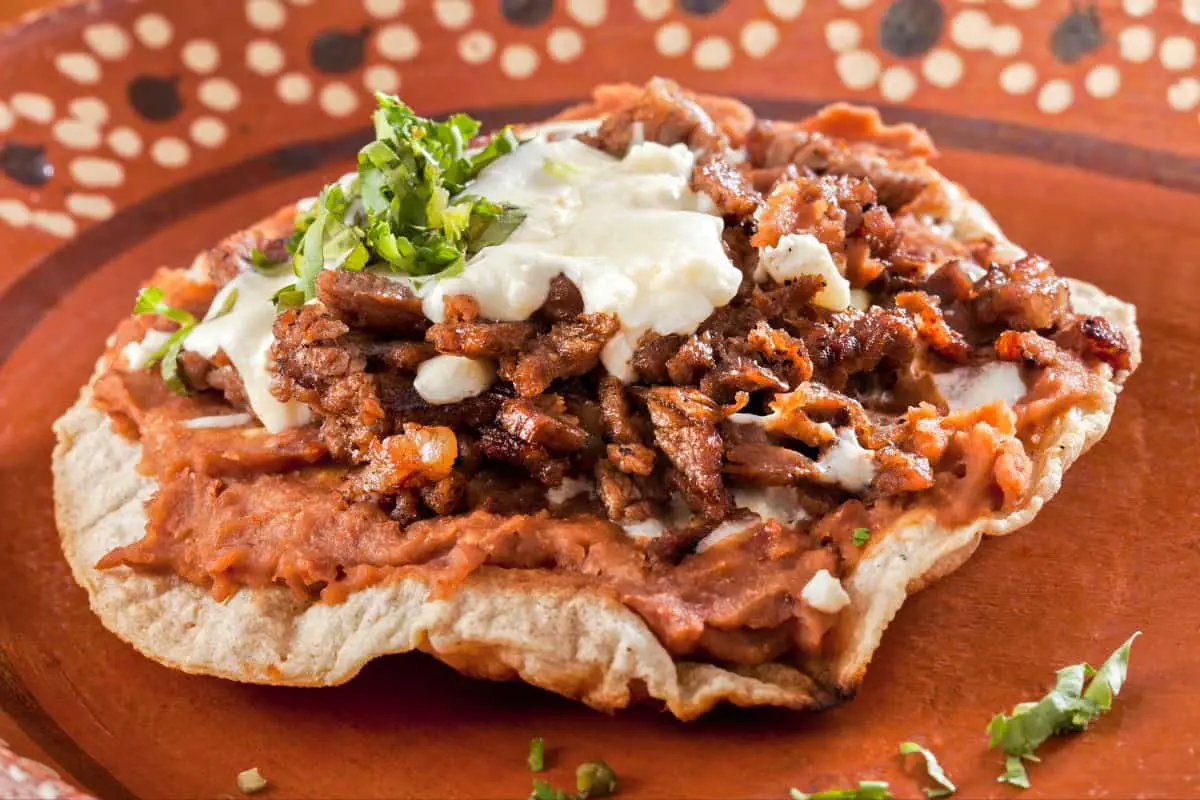 Unlike Mexican enchiladas, Salvadoran enchiladas feature crisp fresh ingredients layered over thick, warm tortillas and refried beans.%0A%0AI've seen a lot of versions with meat but my favorite bits are always the vegetables and the egg on top so I went with a lighter version.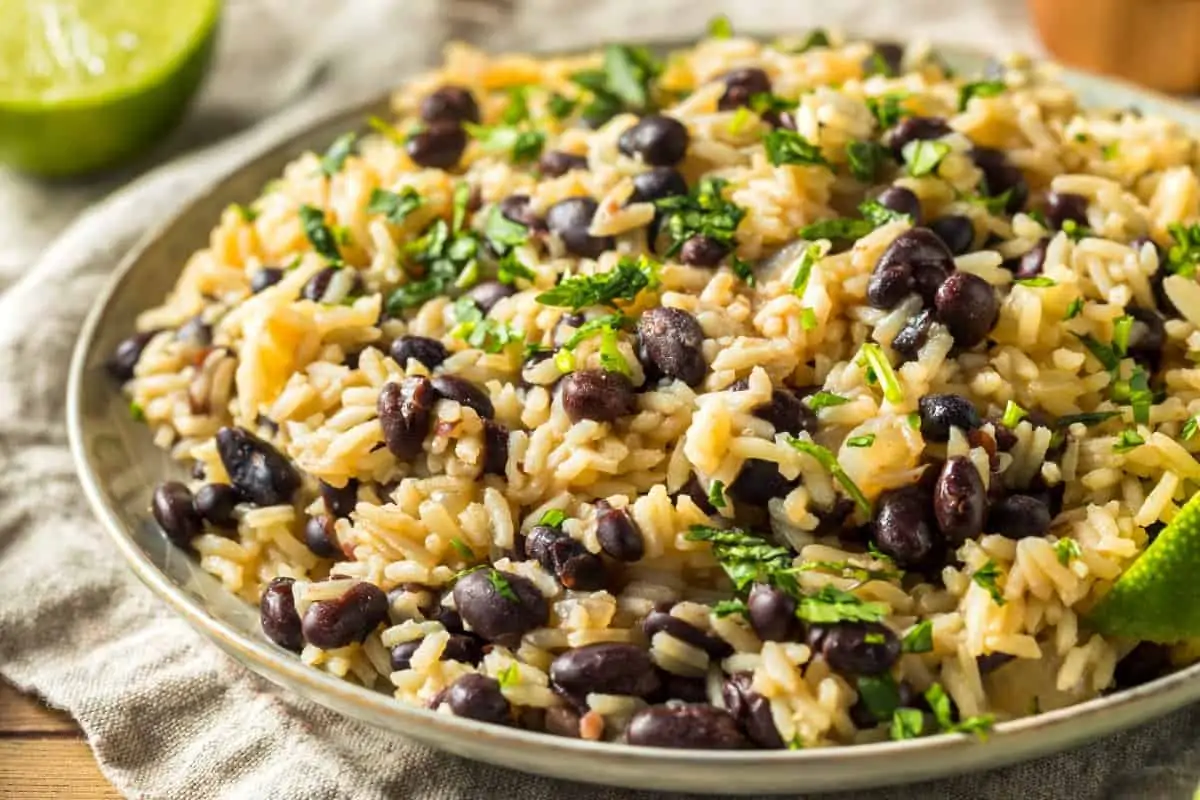 Casamiento Salvadoreño is the Salvadorian version of the ever-popular combination of rice and beans. As you may already know, this dish has different names depending on the country of origin. It makes an excellent breakfast dish when paired with scrambled eggs with onions and red peppers.%0A%0AIt goes great with fried ripe plantains, cheese, cream, tortillas or bread. It can also be served for dinner but without the eggs. Try this classic combination!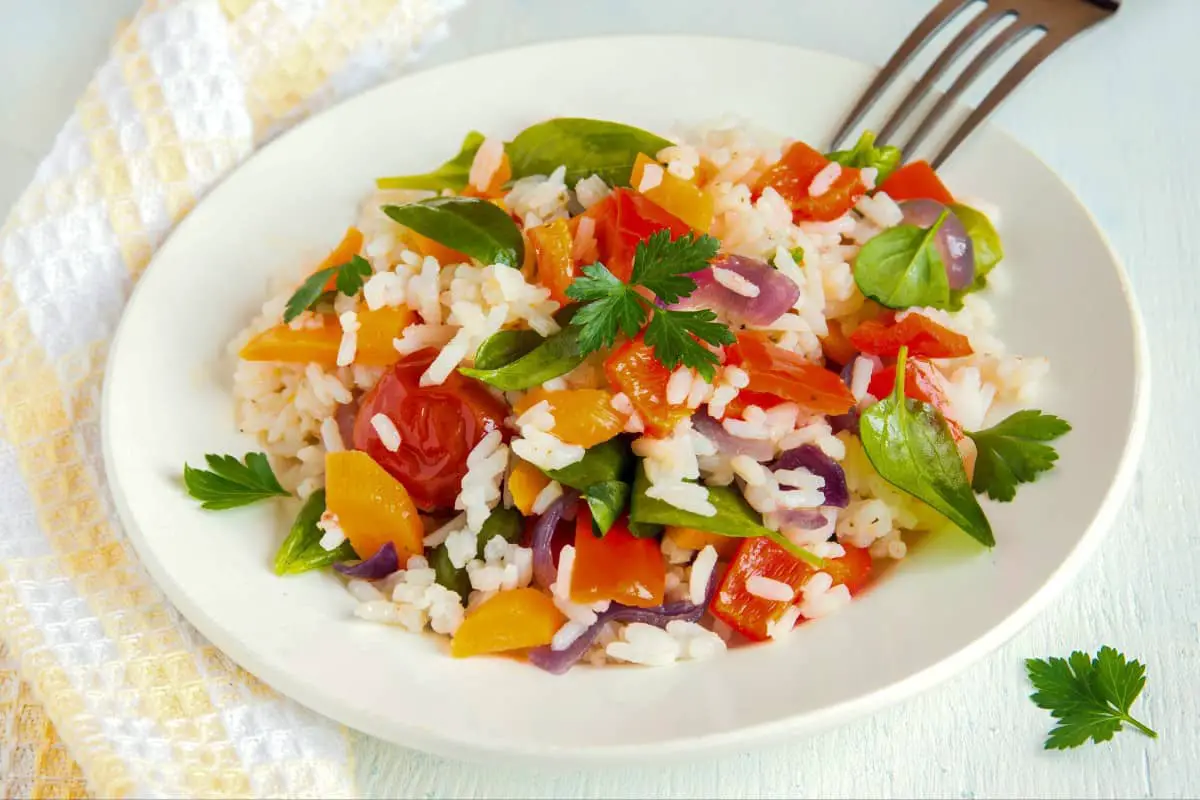 This rice dish is served alongside beans with every evening meal in El Salvador. I actually prefer it over Spanish rice now as it has more veggies and more flavor! This meal is scrumptious.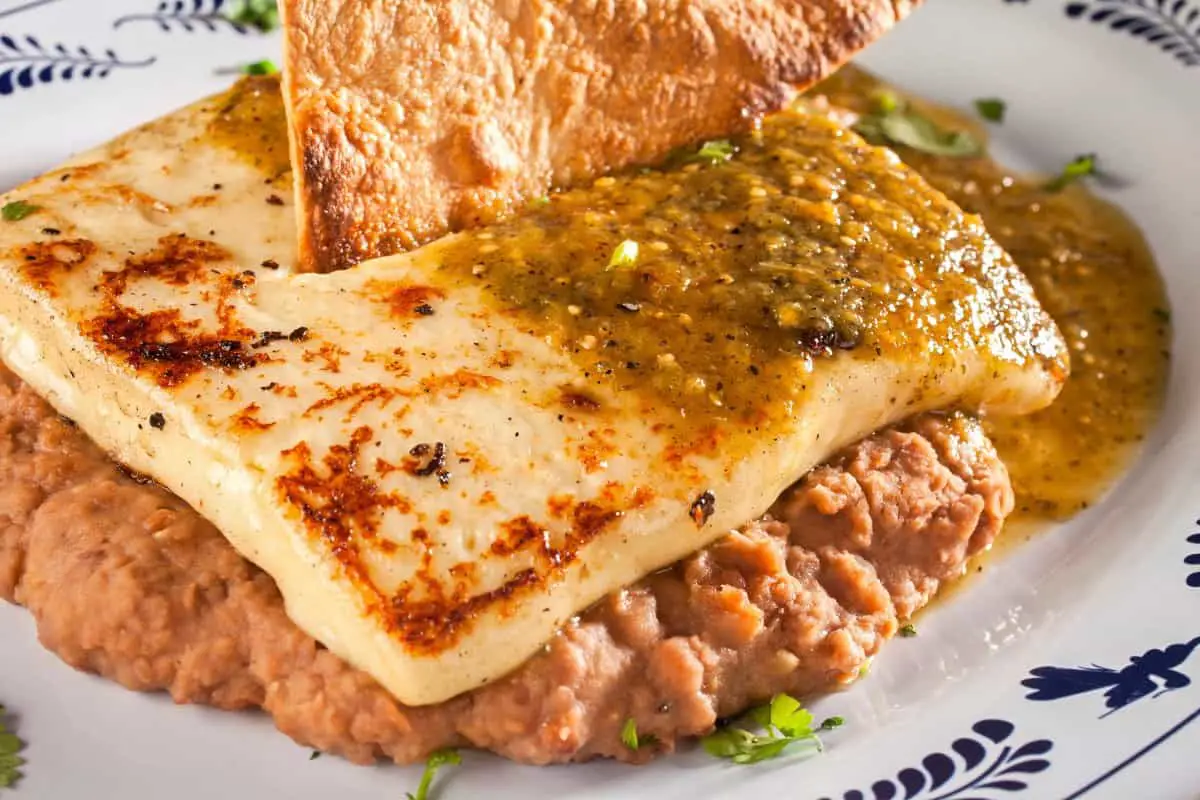 Pupusas are griddled flatbreads made with masa harina (corn flour) and stuffed with a variety of ingredients. This version uses chicharrón, refried beans, and plenty of cheese.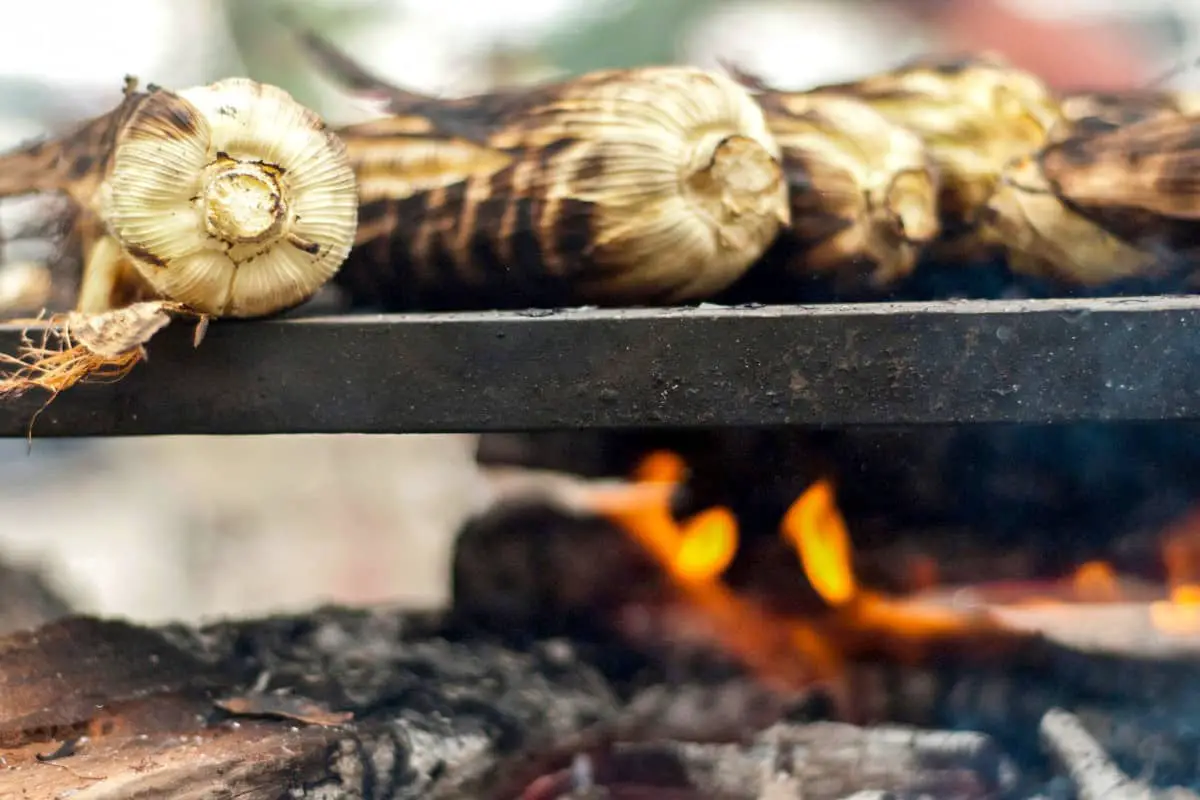 This staple of Salvadoran street food takes classic elotes one step further — with garnishes like Worcestershire sauce, mustard, mayo, ketchup, and queso blanco slathered on.
Gallo en chicha is a traditional chicken dish that is popular in El Salvador. This traditional dish is a staple of Salvadoran home cooking. Think of it as the delicious Salvadoran version of French coq au vin or Moroccan chicken tagine. It's marinated and cooked in %22chicha%22 – a fermented drink made with corn and pineapple.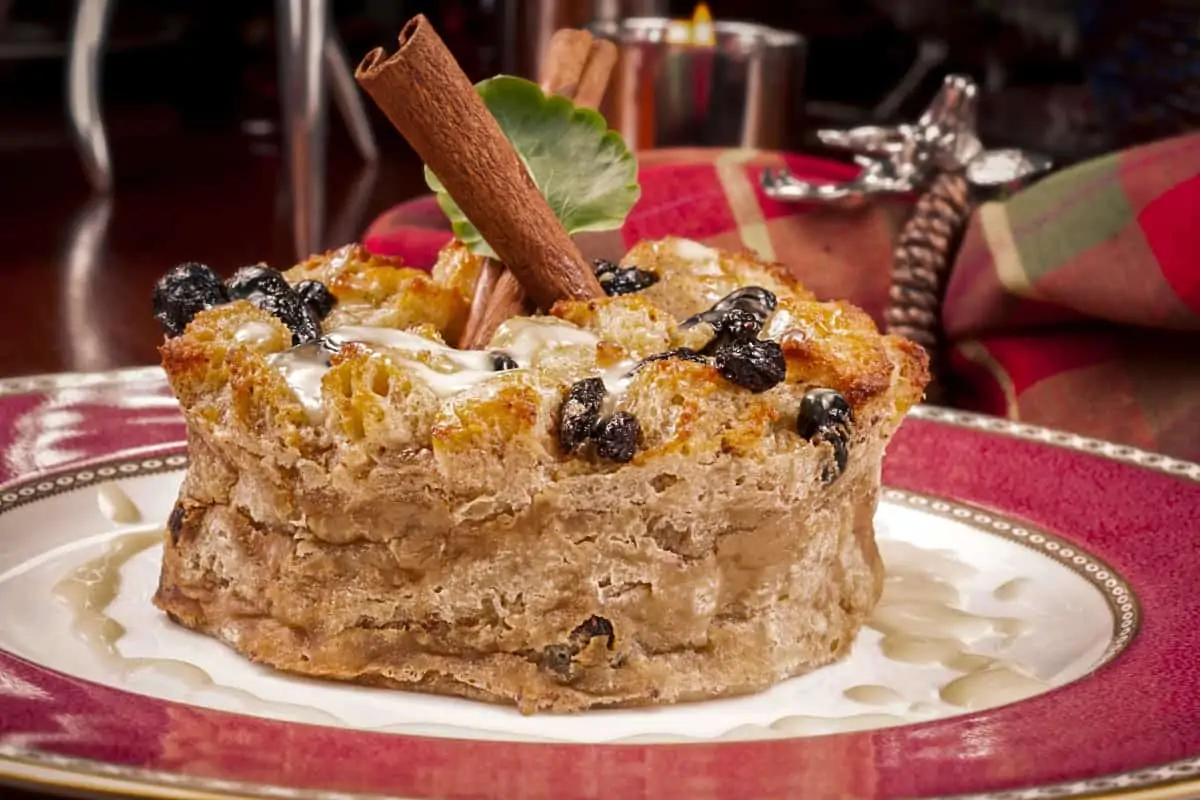 Budin is a Salvadoran dessert. This sweet bread pudding is usually made with leftover bread so nothing goes to waste. This version of the El Salvador dessert recipes offer a little bit of a twist by adding bananas to the traditional recipe for extra deliciousness.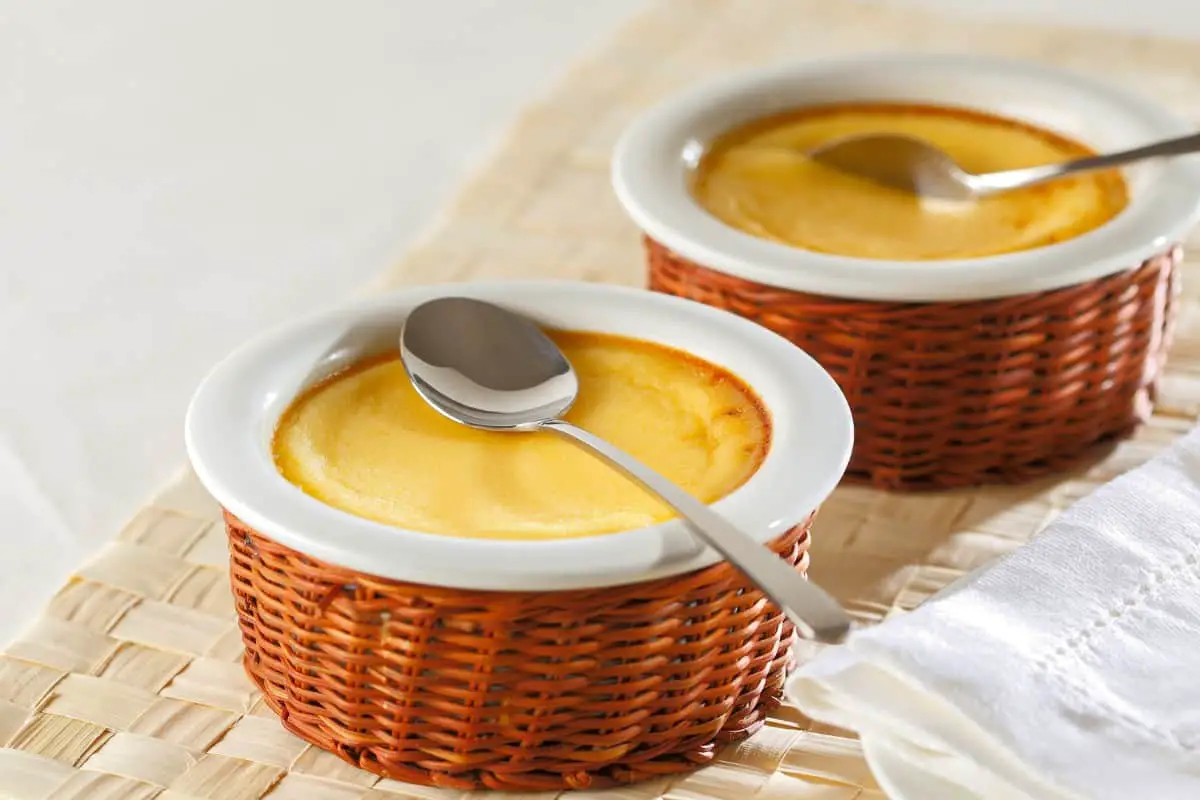 Leche poleada is basically a vanilla custard which you can enjoy warm or cold for dessert or as a snack. It's served topped with cinnamon for an extra comforting treat.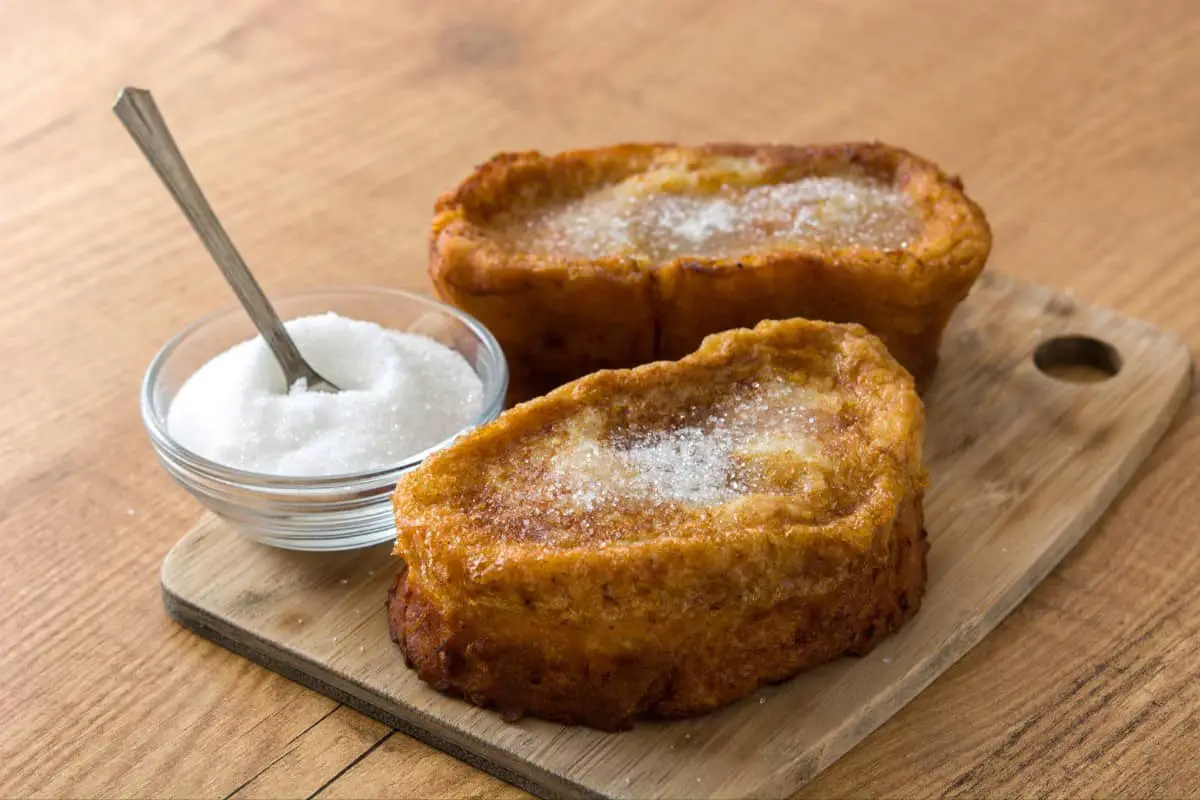 Torrejas are the Salvadoran cousins ​​of French toasts or Spanish torrejas. This specialty is traditionally eaten during Easter week. It's super easy to make — with lots of cinnamon for extra flavor.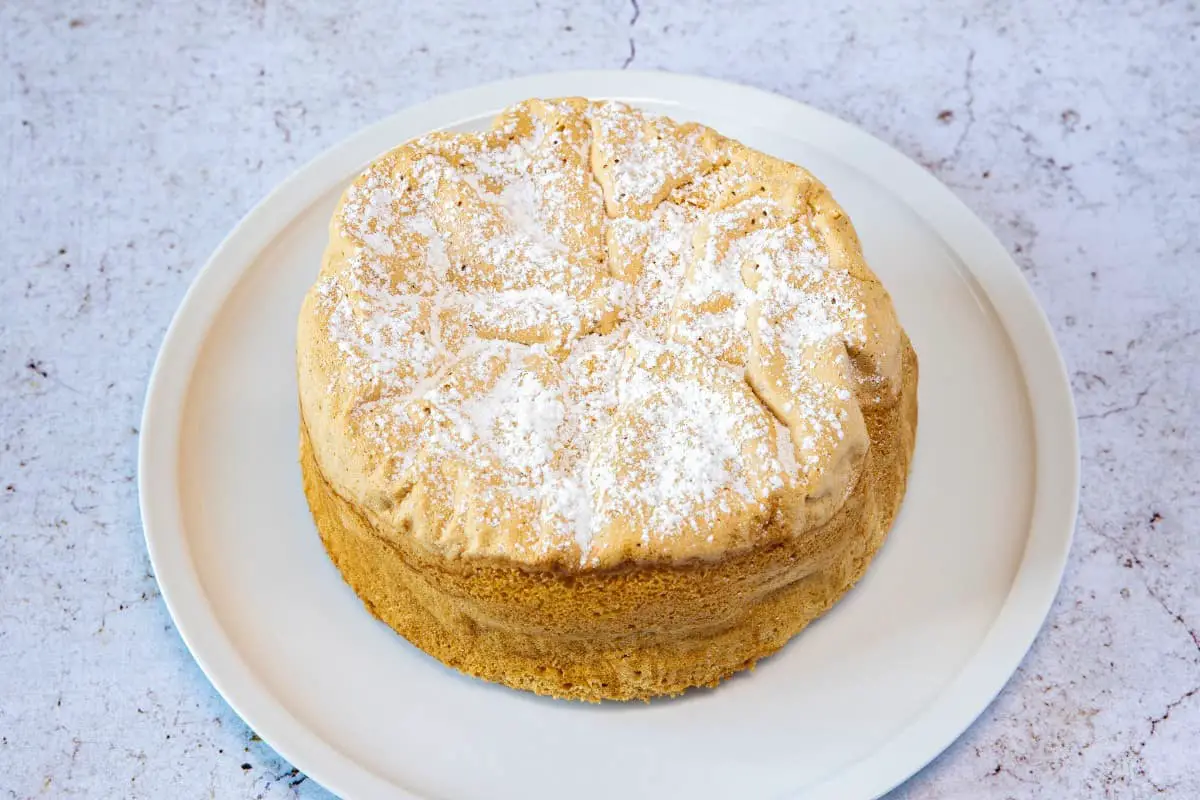 A family staple in El Salvador, marquesote is a classic cake – close in taste and texture to a genoise or a savoy cake – that only needs three ingredients: flour, eggs, and sugar.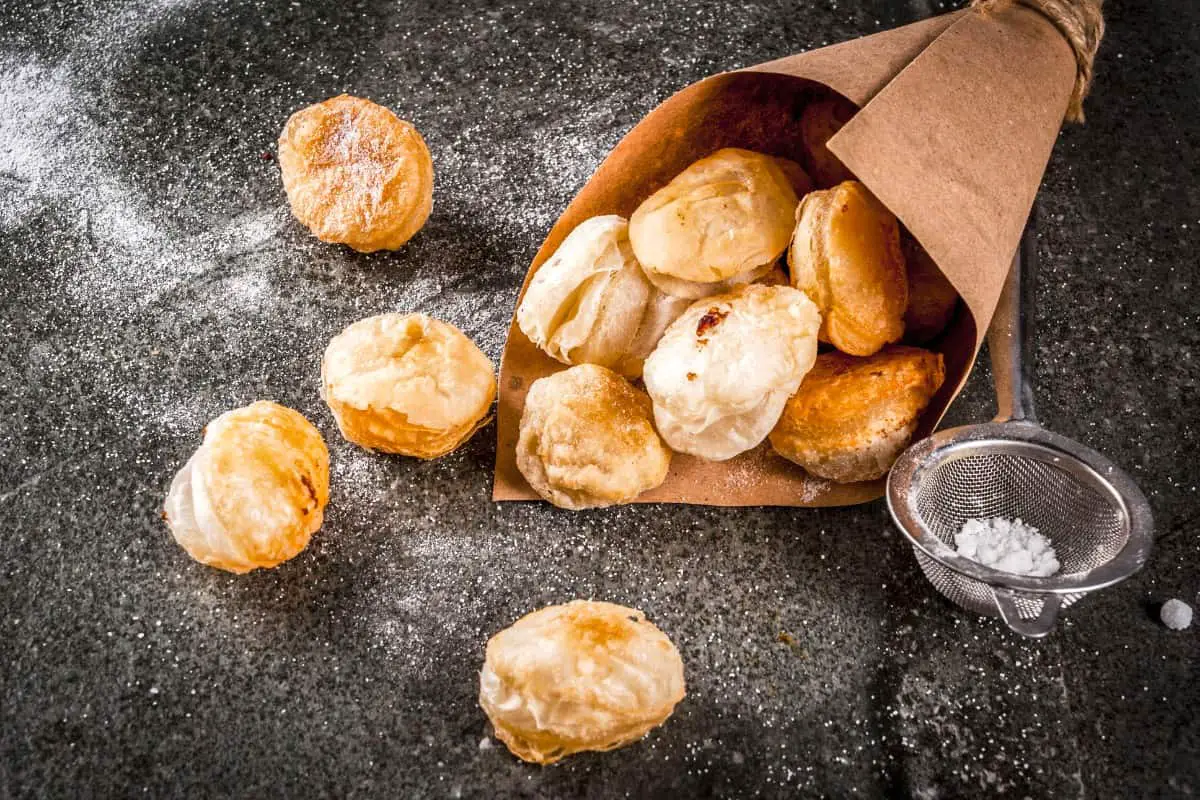 Nuegados are little donuts often served during Easter week in El Salvador. They can be made with corn flour, banana, and eggs — but this version uses cassava and grated cheese. The process is really easy: Mix all the ingredients, shape the dough into small disks, and deep fry those. Serve with some spiced honey and you're in for a treat!
This beloved soup's main ingredients are cow feet and beef tripe. This might not appeal to everyone, but those who know… know. Filled with veggies like carrots, corn, or cabbage, this soup is one of the most comforting and flavorful Salvadoran specialties.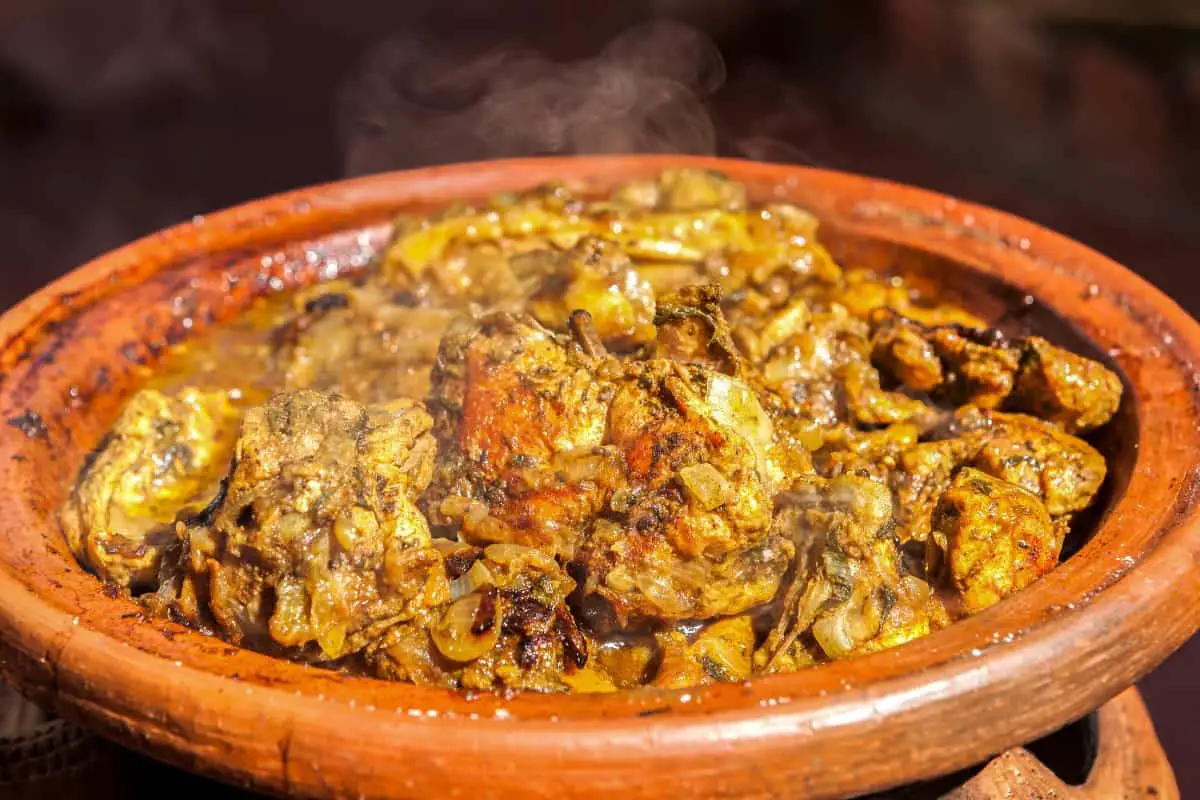 This chicken delicacy stewed with onions, diced potatoes, green pepper, cilantro and the defining ingredient—ground, roasted corn flour—remains a family favorite. This classic El Salvadorean dish is typically served with white rice.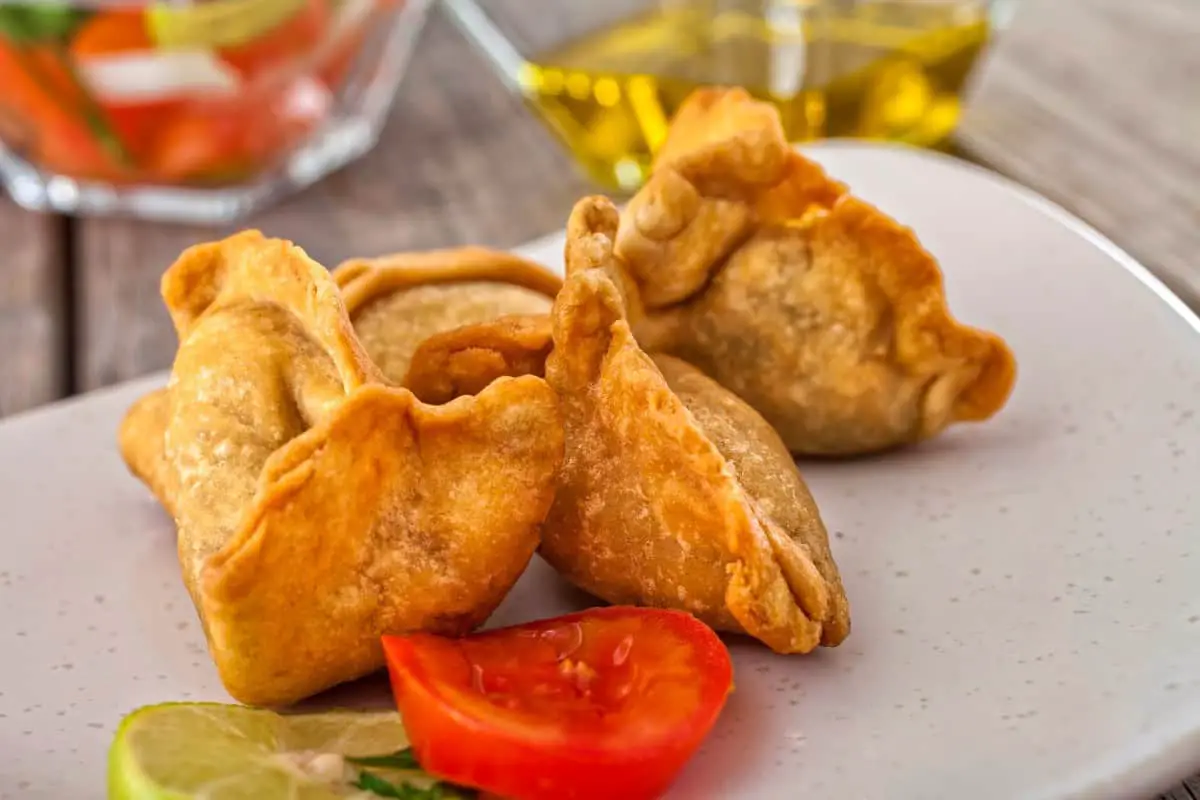 Pastelitos salvadoreños, also nicknamed Salvadoran empanadas, are stuffed, fried, succulent and crunchy turnovers, one of the country's most popular and simplest fast foods. %0A%0APastelitos salvadoreños are deep-fried turnovers, stuffed with meat or vegetables, that are popular in El Salvador.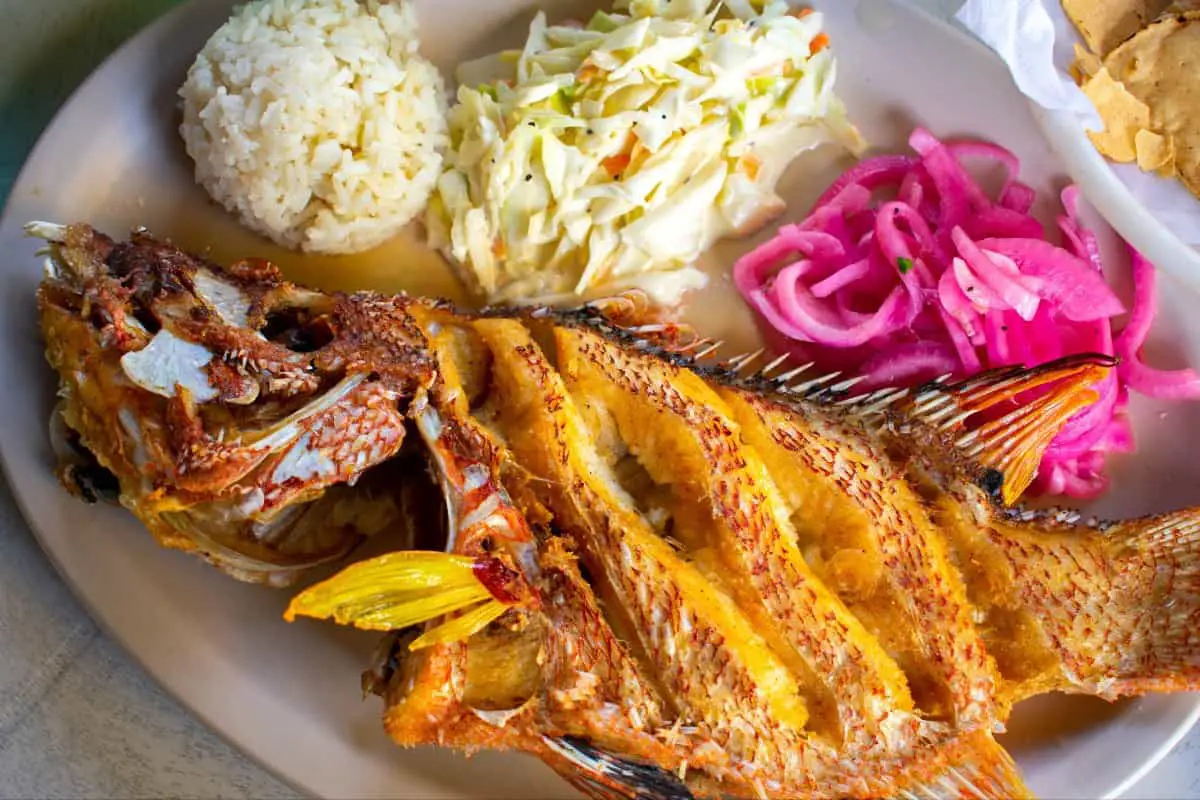 Many families use mojarra, a fish found in agua dulce (fresh water), but trout makes a great substitute. Salsa inglesa, or Worcestershire sauce, is a frequent find in Salvadoran condiment drawers and teams up with the mustard to create a punchy, umami-packed crust. Delicate, meltingly tender whole trout gets crispy skin from a quick sear in a cast-iron skillet.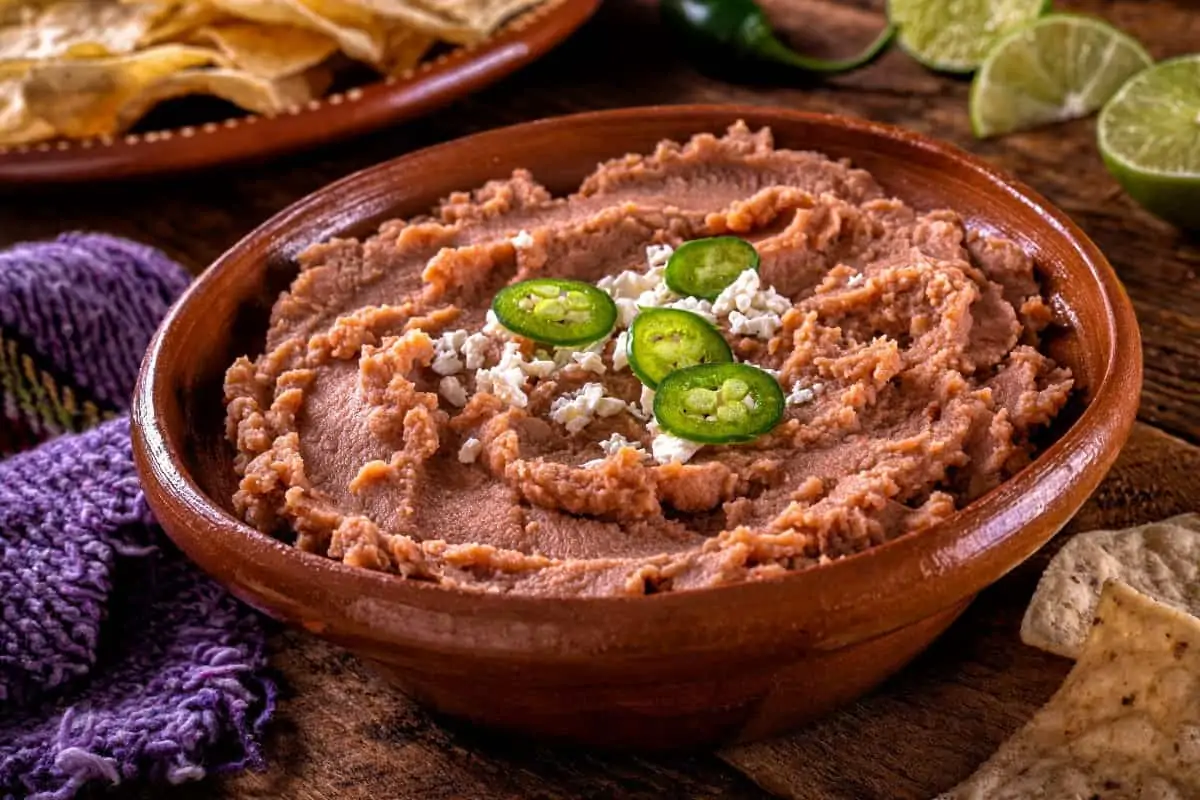 El Salvador refried beans are absolutely amazing. They are typically made with a red bean however a pinto bean can also be used. Honestly the secret to the beans is the flavoring by slowly cooking an onion until burnt. I know it sounds strange but trust me it works perfectly. You will love these, best refried beans ever!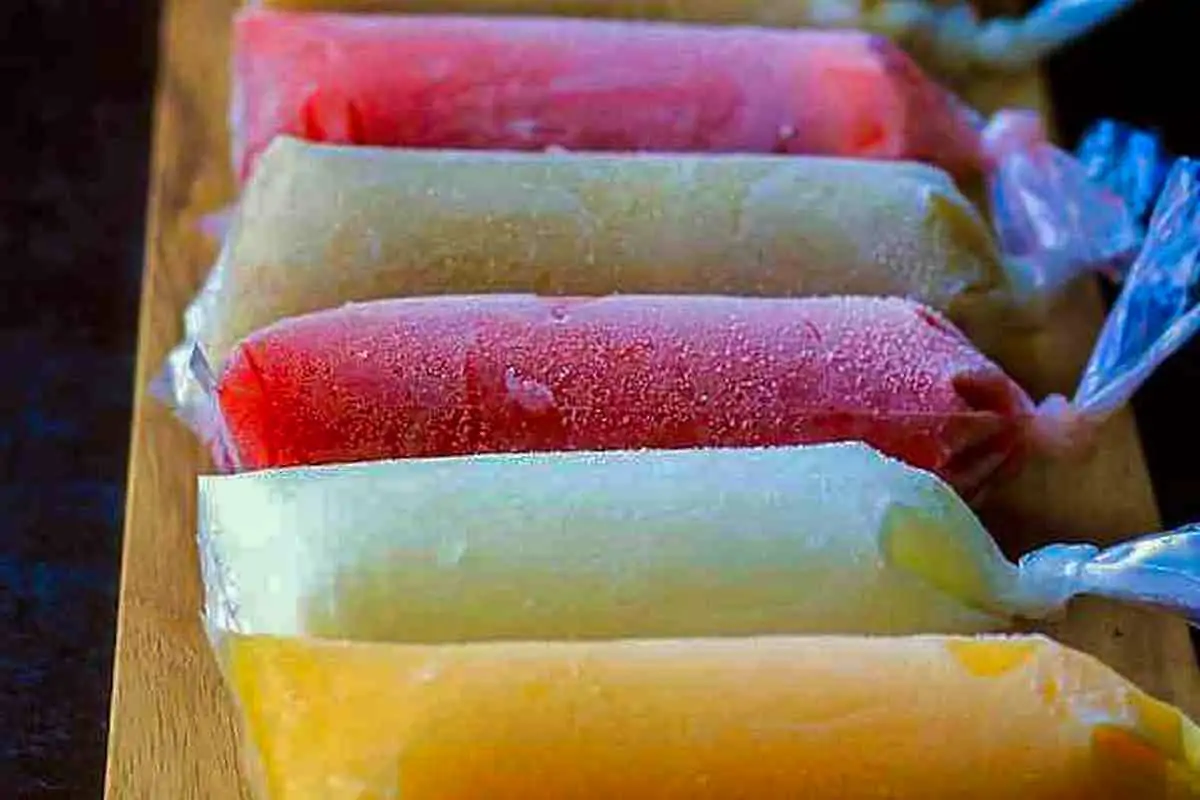 Charamuscas are fruit, milk or other type of flavored soft drinks, that are poured into plastic bags of half a pound or the desired size for which they are prepared, and then frozen. Locally known in El Salvador as topogigio, charamuscas are the perfect refreshing sweets for hot days and the breaks in school.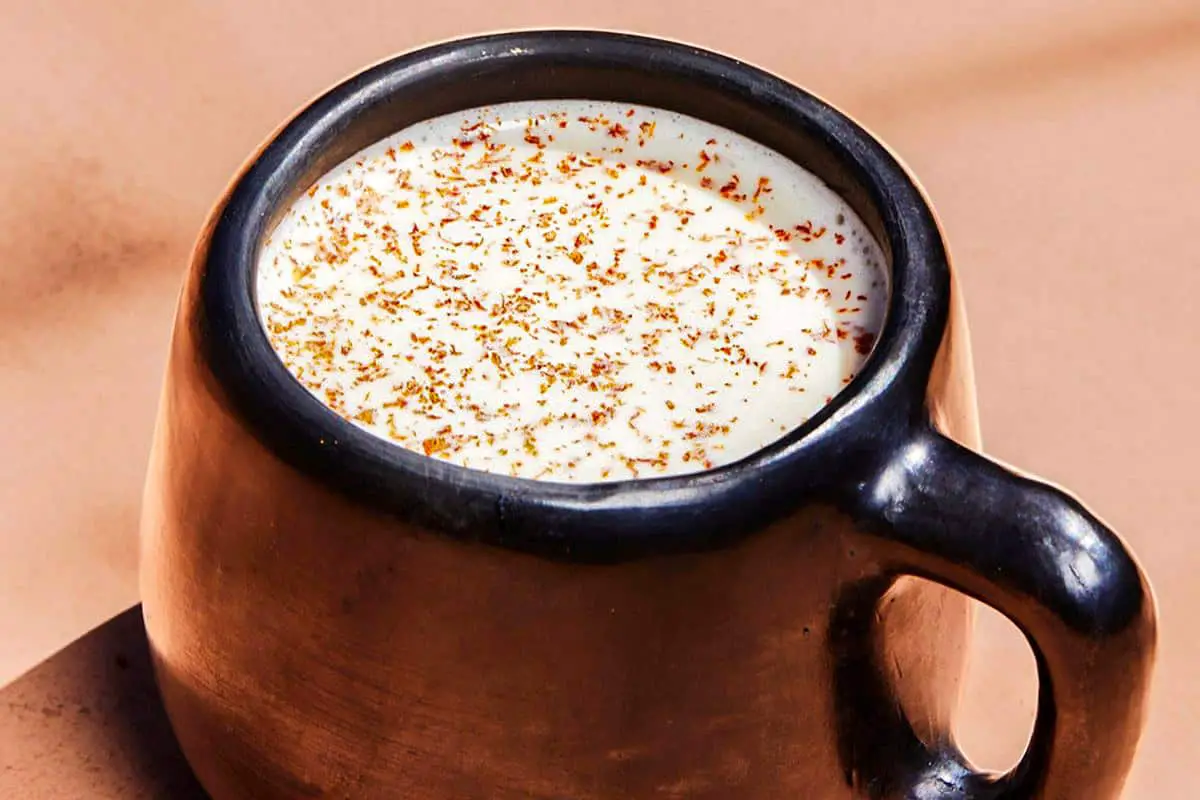 Chilate is a drink made from nixtamalized maize flour (commonly called Maseca or masa harina), ginger and allspice. Its consistency is thick and very similar to a drink widely consumed in Central America called atole.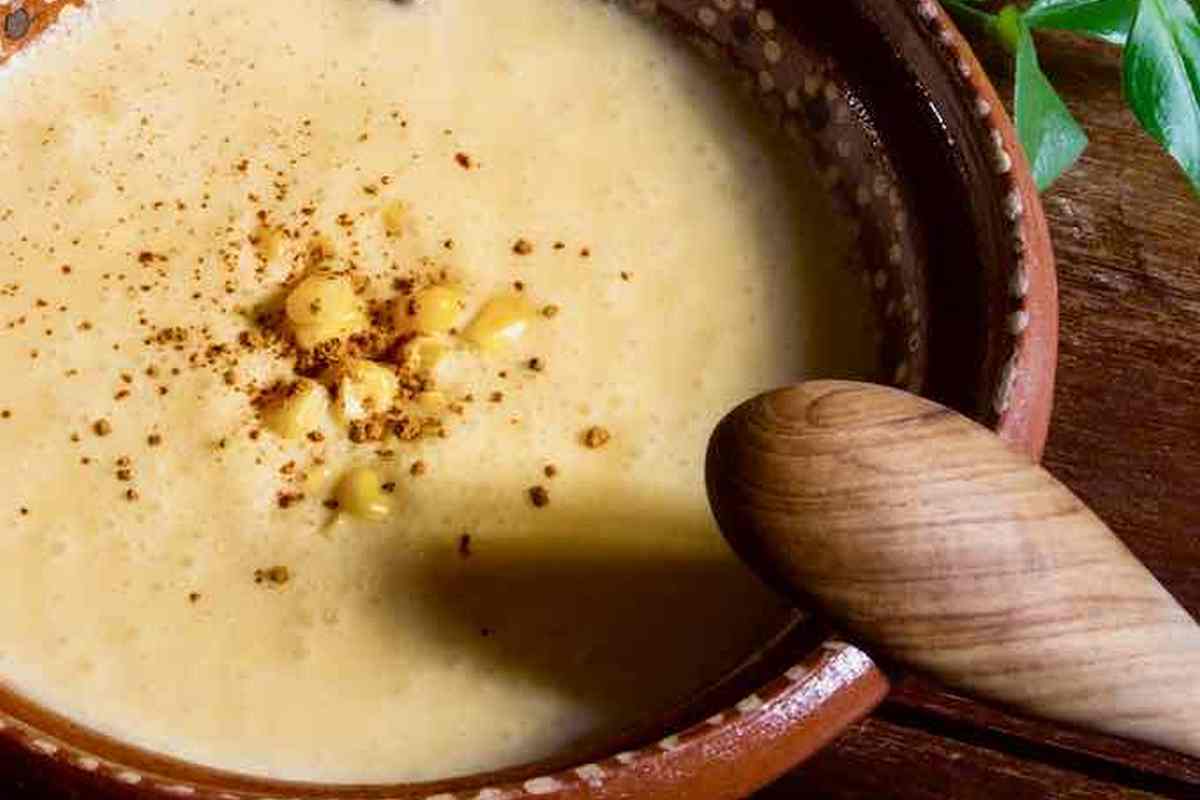 Traditional specialty of El Salvador, atole or atol de elote is a true delight that is both sweet and comforting. Its flavor is truly unique and exquisite. Atol de elote is a delicious sweet beverage made from corn.%0A%0ASeveral variations of atole exist such as some including vanilla, chocolate, orange blossom, anise or coffee instead of cinnamon but they are much more rare and are not really to everyone's taste.
---
---
El Salvador History
El Salvador is the tiniest country in Central America, with a total area of 21,041 square kilometers. Fresh seafood is an important component of various traditional Salvadoran cuisines, thanks to the country's proximity to the Pacific coast. Salvadorans, unlike corn-based meals, do not eat these every day.
In larger countries, there are regionally distinct dishes based on ingredients available in the nearby vicinity. In El Salvador, however, this is not the case. Because the country is so small, all of these popular cuisines are eaten from the coast to the mountains.
The influence of other tribes such as the Lenca and Mayans, as well as European settlers, can still be seen in modern civilization, especially Salvadoran cuisine. Despite the introduction of European components like as cheese and onions, Salvadoran cuisine still mainly relies on indigenous foods such as beans and corn. These are utilized in a wide range of dishes and desserts that Salvadorans consume on a daily basis.
Foods in El Salvador
El Salvadorian cuisine is vibrant, spicy, and full of rich, complex flavors. The indigenous people that live in the nation, as well as the overall flavor palette of Central America, have affected the cuisine. There is also a strong and noticeable Hispanic influence.
Many of these foods, like tamales, carne asada, and horchata, will be familiar to you from your favorite Mexican restaurant's menu. Others may be less well-known, but once you sample them, you'll see how tasty they are.
Traditional Salvadoran Foods
Pupusas, Tamales, Yuca Frita con Chicharon, various varieties of soups, Empanadas, Pastelitos, Quesadillas, Panes con Pollo, and desserts are some of the best traditional Salvadoran foods. These traditional Salvadoran cuisine have distinct characteristics that appeal to both locals and visitors.
Delicious regional cuisine is available across the territory. Despite the country's tiny size, many regions provide distinct versions of the same traditional dishes. Traditional dishes near the ocean include a variety of fresh fish. Local cuisines such as pork, beef, and chicken can be found in the country's core regions, such as the nation's capital.
Salvadoran Food Cuisine
Salvadoran cuisine is vibrant and flavorful, with a great blend of Central American flair, Spanish influence, and ancient indigenous technique.
Salvadoran dishes, which use simple ingredients to create rich and substantial dinners, are mostly unknown outside of the country, making the surprise of their heat, spice, and heartiness all the more rewarding.
Salvadoran cuisine, from the highlands to the coasts, is full of fresh, vibrant ingredients that, when cooked with a lot of love and passion, result in some magnificent meals.
El Salvador Recipes Style of Cooking
El Salvador Recipes are a type of cookery that originated in the Central American country of El Salvador. Traditional meals include a blend of Native American cuisine from indigenous groups such as the Lenca, Pipil, Xinca, Poqomam, Maya Chorti, Alaguilac, Mixe, Mangue, and Cacaopera, as well as subsequent influences from Spanish cuisine during El Salvador's conquest. Maize is used in a lot of the meals (corn). Pork and seafood are also frequently used.
Pupusas loaded with shrimp or spinach are served with salsa roja, a cooked tomato sauce that is sometimes offered with curtido at some places. Another typical Salvadoran meal is pollo encebollado, which consists of chicken cooked with onions. Queso duro (hard cheese), queso fresco (fresh cheese), and cuajada are Salvadoran cheeses that are served with meals.
Yuca frita and panes rellenos are two additional traditional El Salvador recipes. Deep-fried cassava root with curtido (pickled cabbage, onion, and carrot garnish) and chicharron with pepesca (fried baby sardines). Instead of being fried, yuca is occasionally served boiled. Warm submarine sandwiches known as panes rellenos ("stuffed bread").
The turkey or chicken is marinated before being hand-pulled and roasted with Pipil spices. This sandwich is usually made with turkey or chicken, tomato, and watercress, as well as cucumber, cabbage, and traditional packed breads without mayonnaise.
FAQs About El Salvador Foods and Cuisine
What is the most popular food in El Salvador?
El Salvador's national cuisine is the pupusa, a thick, packed maize tortilla fried in a skillet and customarily eaten with tomato salsa and coleslaw. Pupusas are virtually always produced by hand, sold on a variety of street corners across the country, and consumed by hand.
What Typical Food do Salvadorans Eat ?
El Salvador's cuisine is based on corn and beans. Pupusas—ground corn with any combination of cheese, beans, chicaharrones, loroco, squash, garlic, and other ingredients in the middle, fried on a griddle and eaten with your hands with tomato sauce and curtido—are a local favorite (cabbage relish).
What does Salvadoran Food Taste Like?
Salvadoran cuisine is vibrant and flavorful, with a great blend of Central American flair, Spanish influence, and ancient indigenous technique. Due to the use of cheese, this Salvadoran dish has a strong and savory flavor. It is made using queso fresco cheese, milk, eggs, butter, and flour. Its nutritious, salty taste and cheesy texture, topped with sesame seeds, make it ideal for breakfast with coffee or hot chocolate.
What is a Typical Breakfast?
"El tipico" is a typical Salvadoran breakfast. Beans and rice, 1-2 eggs, 1-2 tortillas (cornbread), and plátanos (fried bananas). With it, you can sometimes get an avocado or cream cheese. For US$ 3-5, you can have a classic Salvadoran breakfast practically anyplace.
What is aTypical Lunch in El Salvador?
Tamales, pupusa, and a soup dish like Sopa De Pata or Sopa De Pescado make up a typical lunch in El Salvador.
What is Popular to Drink in El Salvador?
Horchata is prepared in El Salvador from the seeds of the morro, a green coconut-like fruit that grows connected to the trunk or huge branches of the morro tree. To produce horchata, the seeds are pulverized and combined with water after drying in the sun.
Is Salvadorian food healthy?
The majority of Salvadoran cuisine is healthy. Certain foods are unhealthy because of the procedures and practices used to prepare them. Frying is, of course, one of the most serious issues. The frying technique was not used in Meso-american cooking and was introduced as a result of colonialism.
Is Salvadorian Food Typically Spicy?
Not in the least! The normal Salvadoran cuisine is not hot; the only things that can turn spicy are the accompanying sides.
---
---
For complete photos and videos of our trips, visit our photos on our Facebook Page
You May Want to Join Our Boondocking Group on Facebook For More Information