Last updated on May 9th, 2022 at 05:23 am
El Salvador Recipes notable dish is the pupusa, thick handmade corn flour flatbread stuffed with cheese, cooked pork meat ground to a paste, refried beans. The cuisine of El Salvador is unique in the way it has accepted unmistakable influences from the Spanish and Native American cuisines as well as the domestic Lenca, Maya and Pipil traditions.
Maize, corn, and flour are the main carbohydrates; while an extensive array of meat like beef, pork, chicken, and seafood are also consumed. There are also vegetarian options, often with ayote (a type of squash) or garlic.
31 Best El Salvador Recipes and Traditional Meals
1. Shrimp Soup – El Salvador Recipes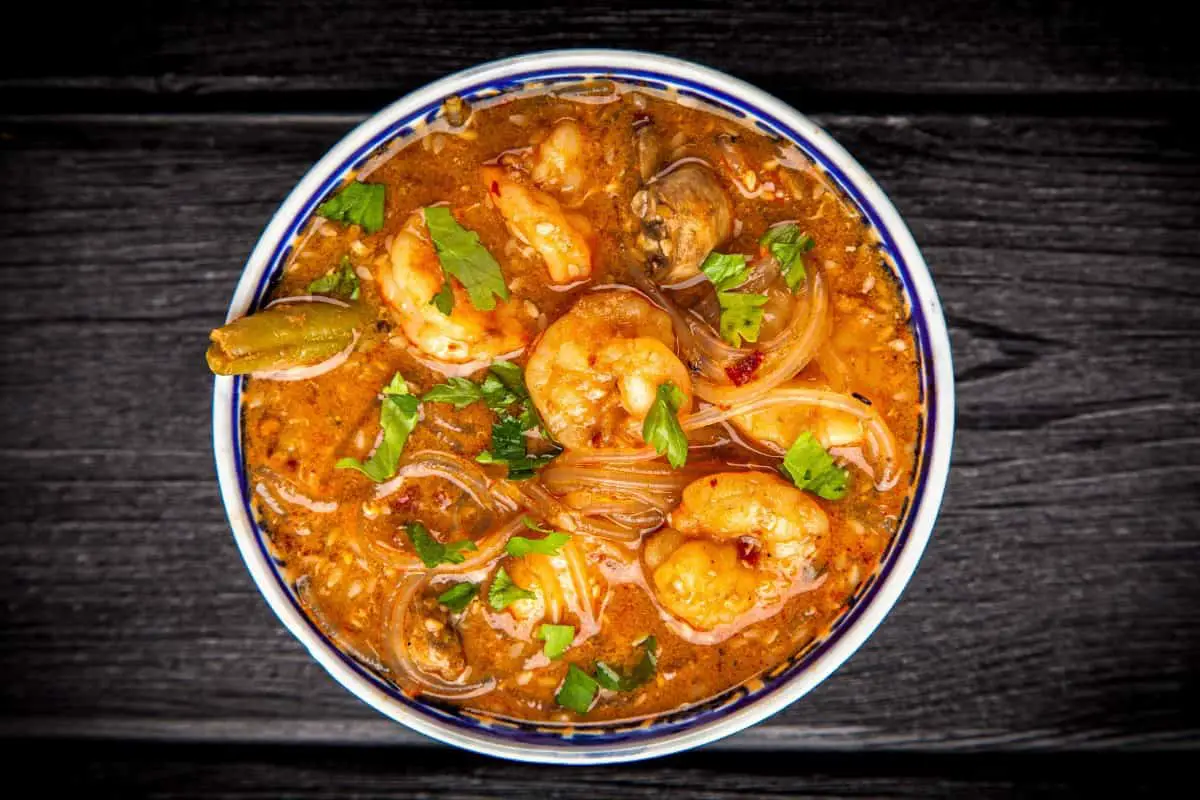 2. Pupusas de Queso – Salvadoran Food
3. Salvadoran Chicken in White Wine – El Salvador Dishes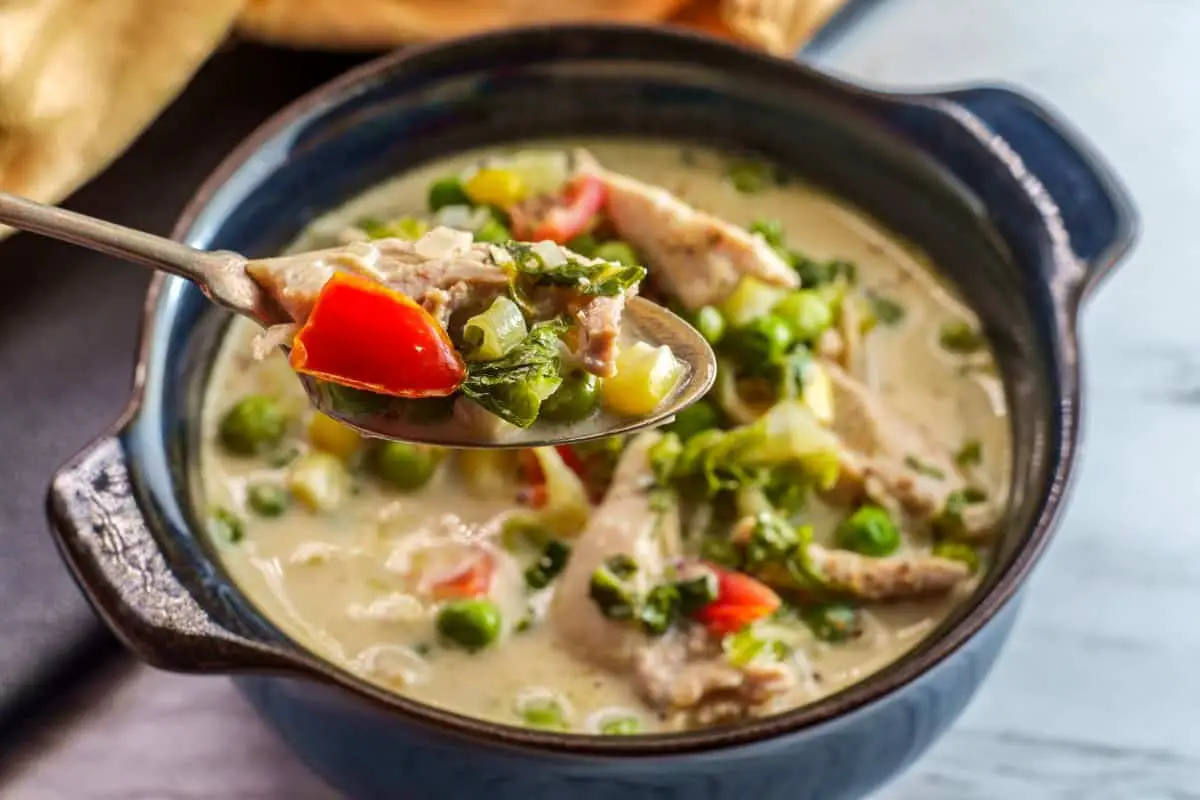 4. Salvadoran Roast Turkey – El Salvador Dishes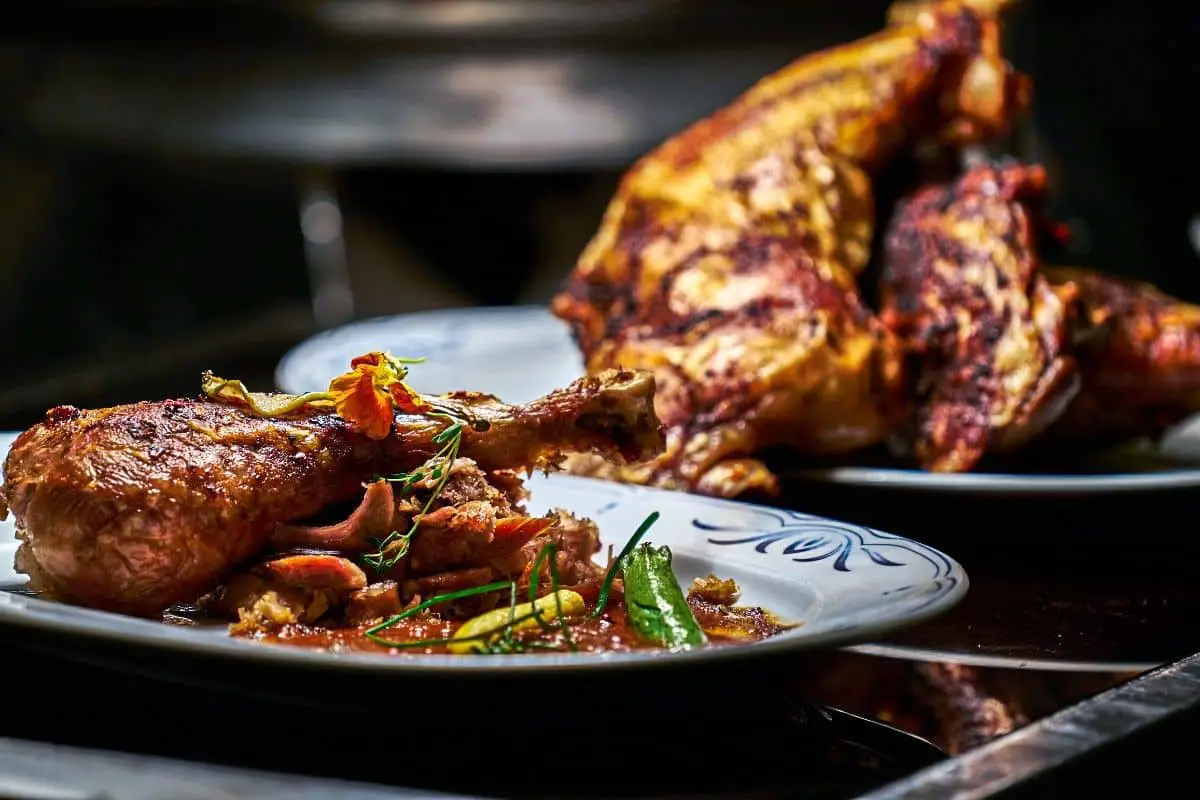 5. Salvadoran Quezadilla – El Salvador Food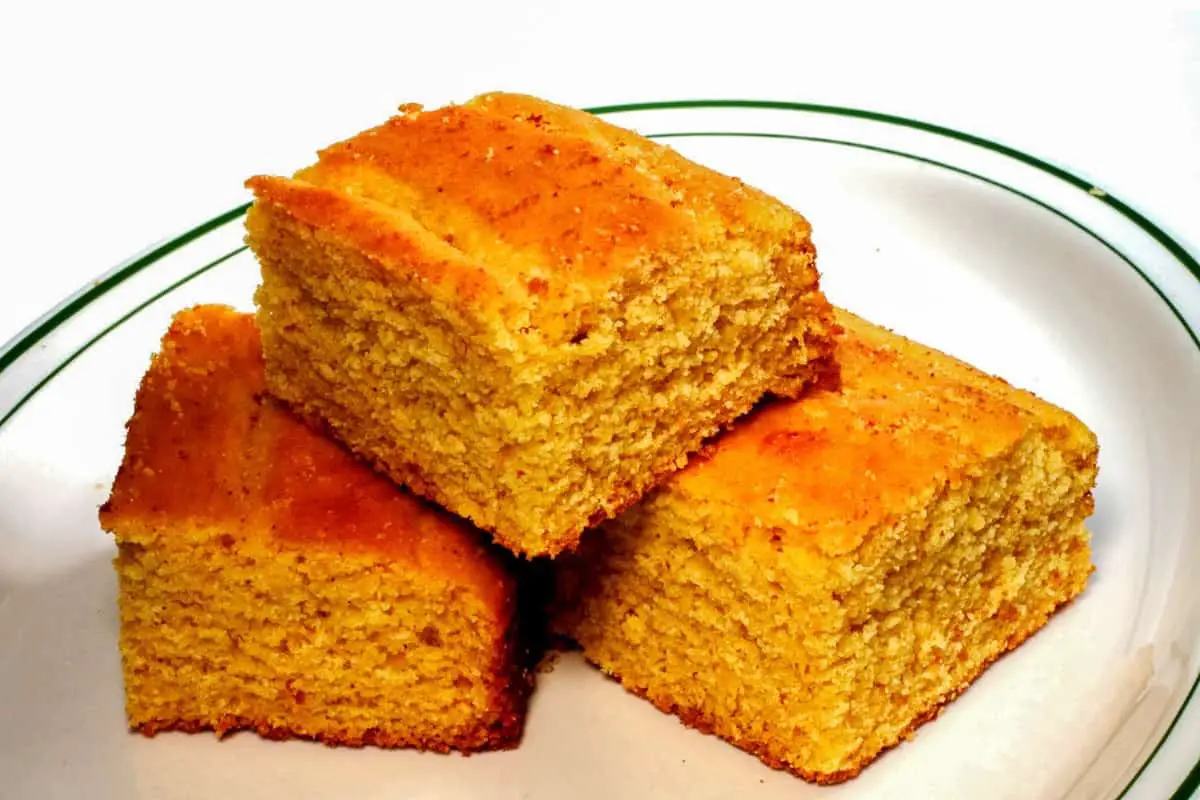 6. Tamale Pisques – El Salvador Dishes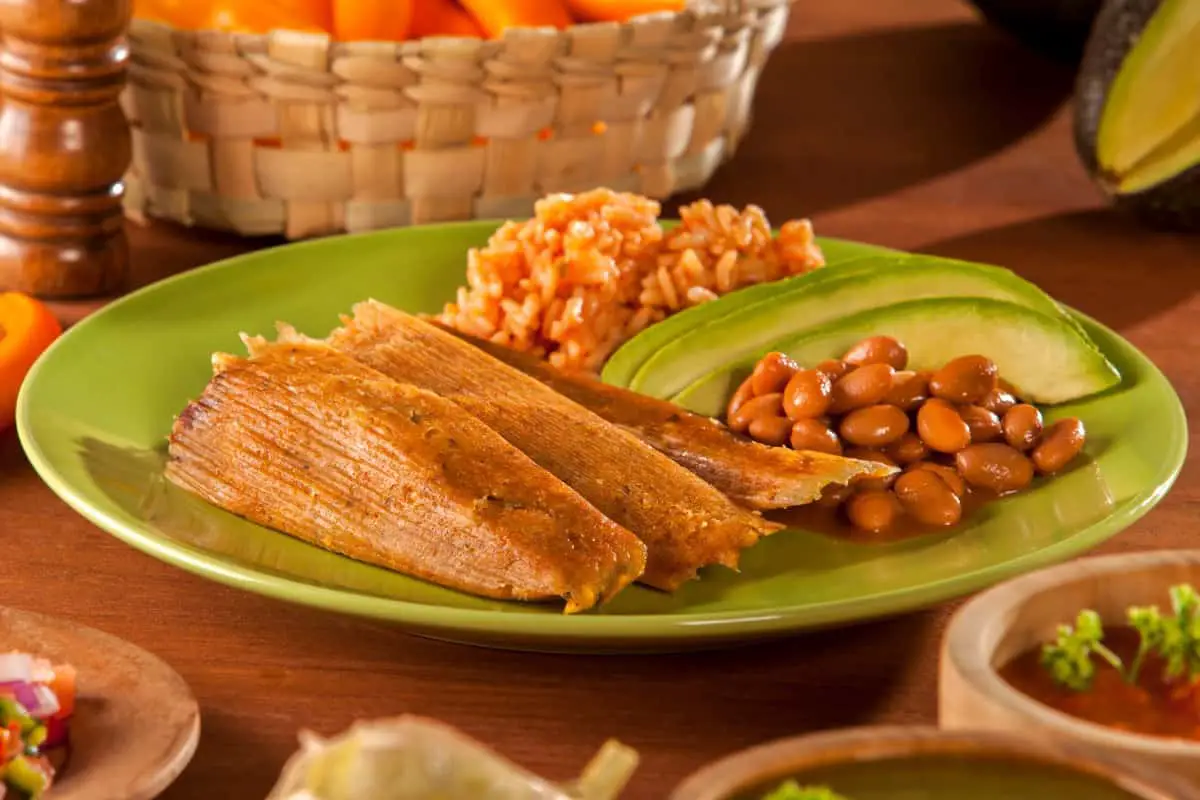 7. Salvadoran Carrot Rice – Salvadoran Dishes
8. Steak and Onions (Bistec Encebollado) – El Salvador Recipes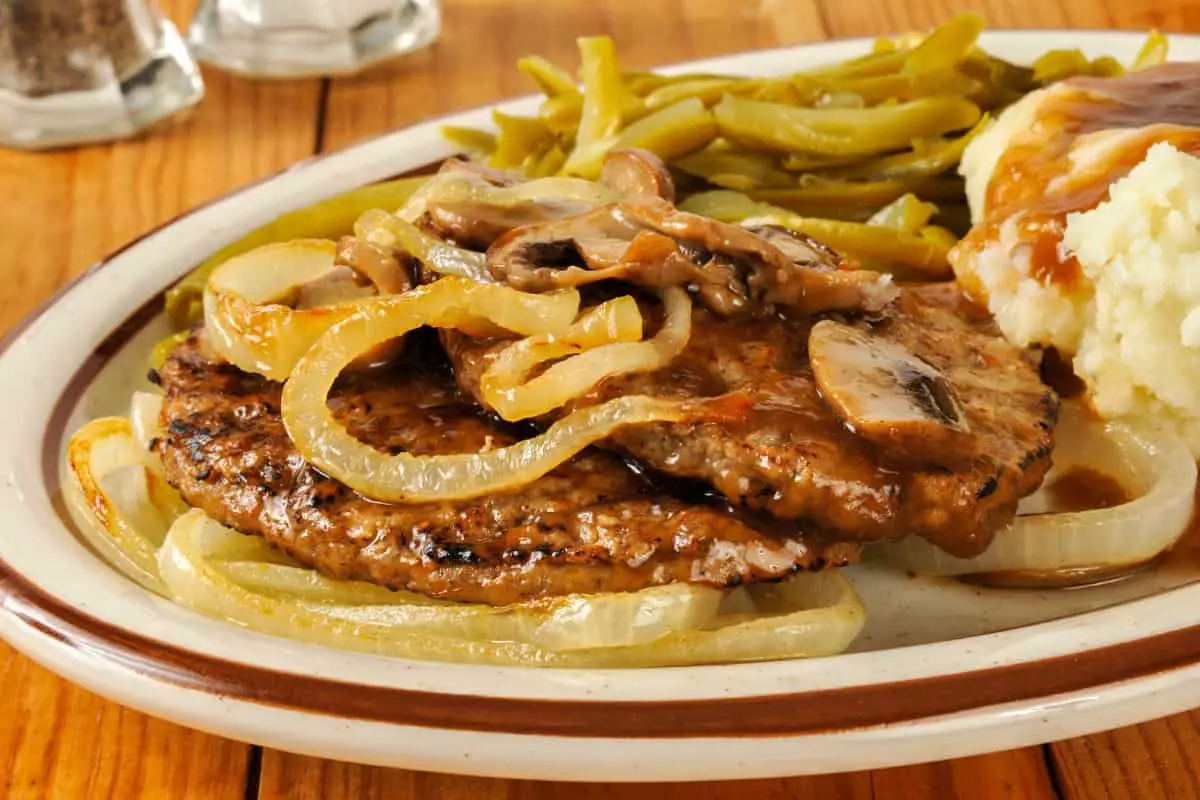 9. Salvadoran Stuffed Masa Cakes – Salvadoran Food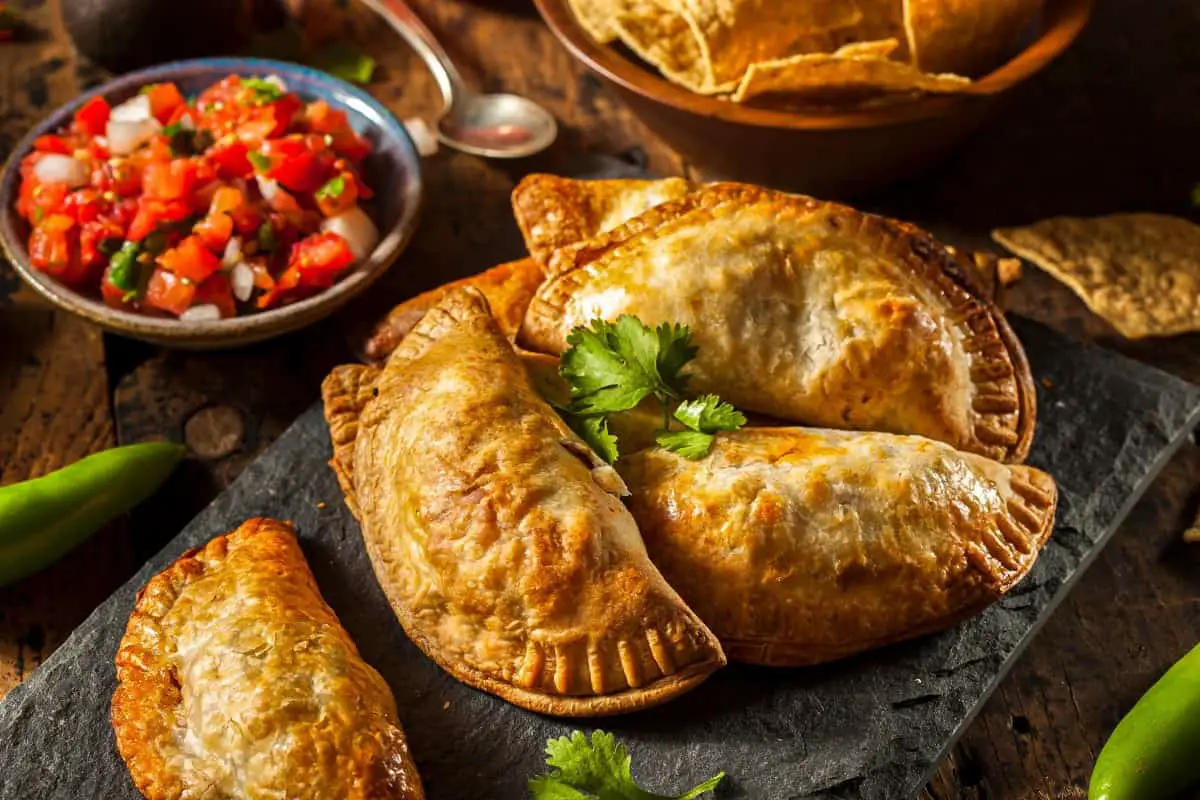 10. Salvadoran Curtido – El Salvador Dishes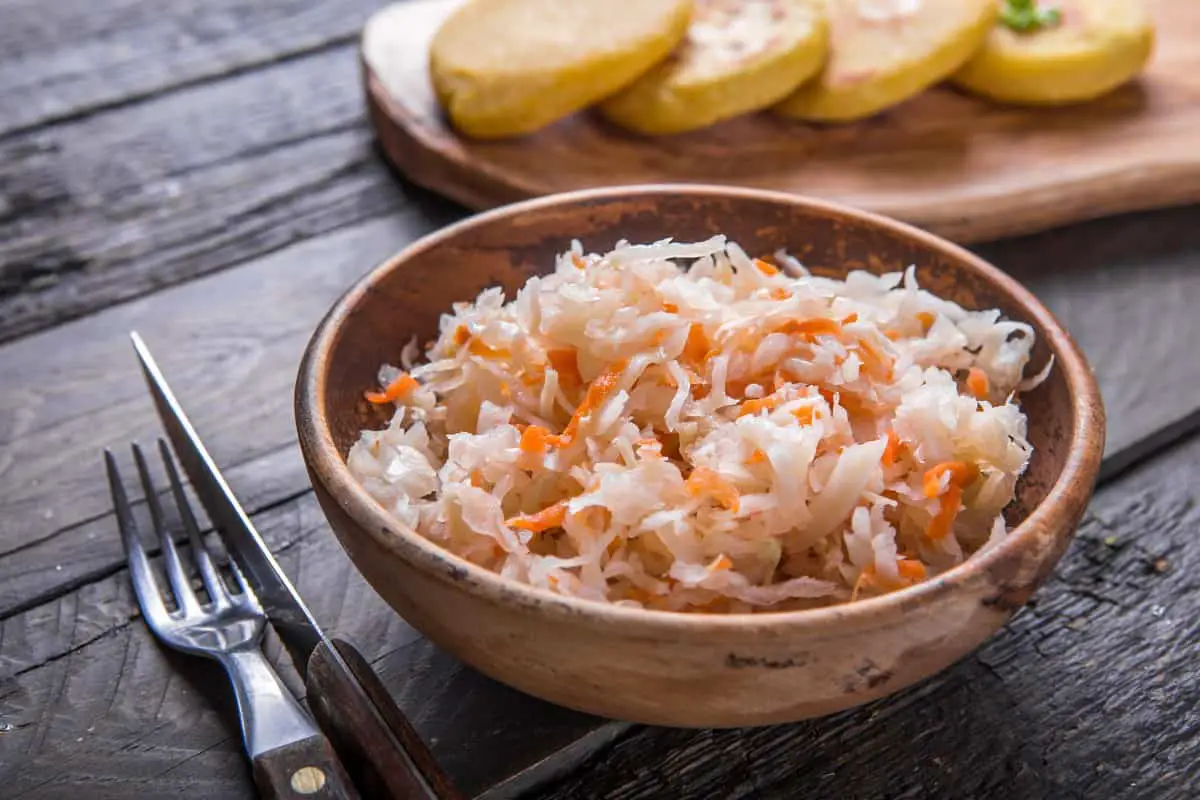 11. Salvadoran Chirimol – El Salvador Dishes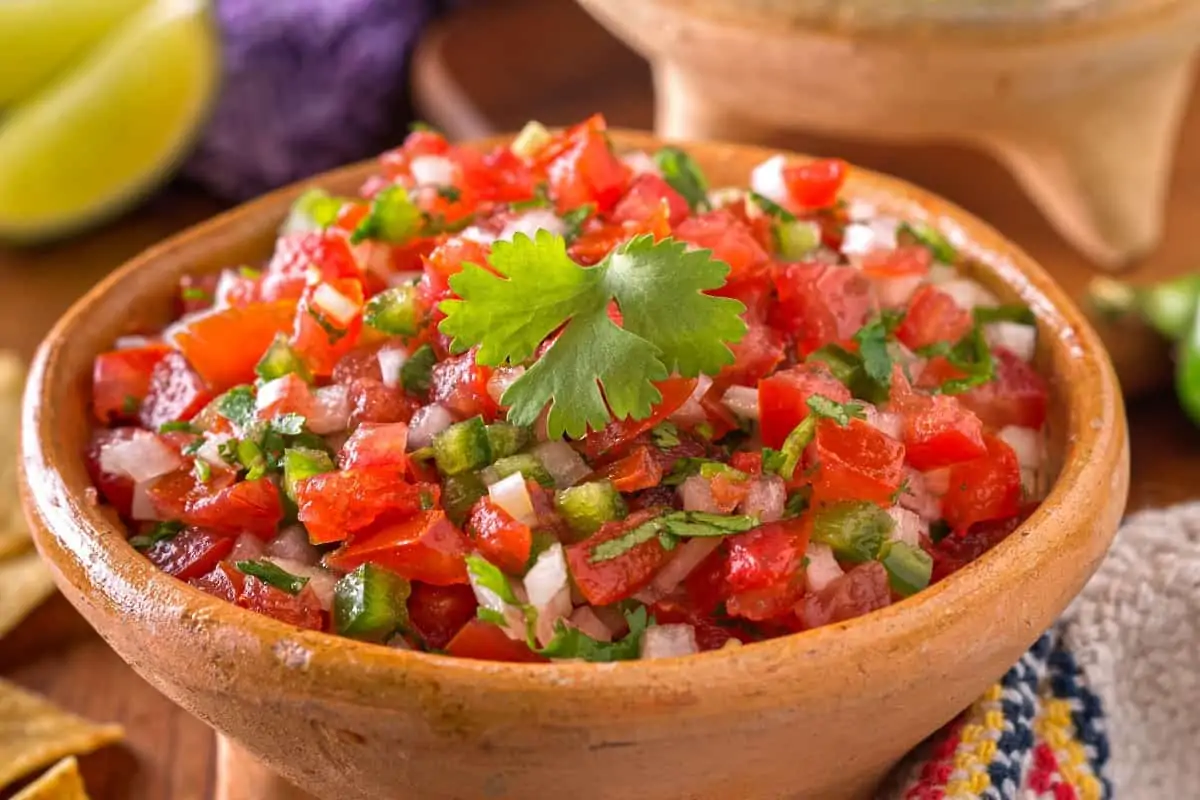 12. Salvadoran Red Bean Soup – El Salvador Food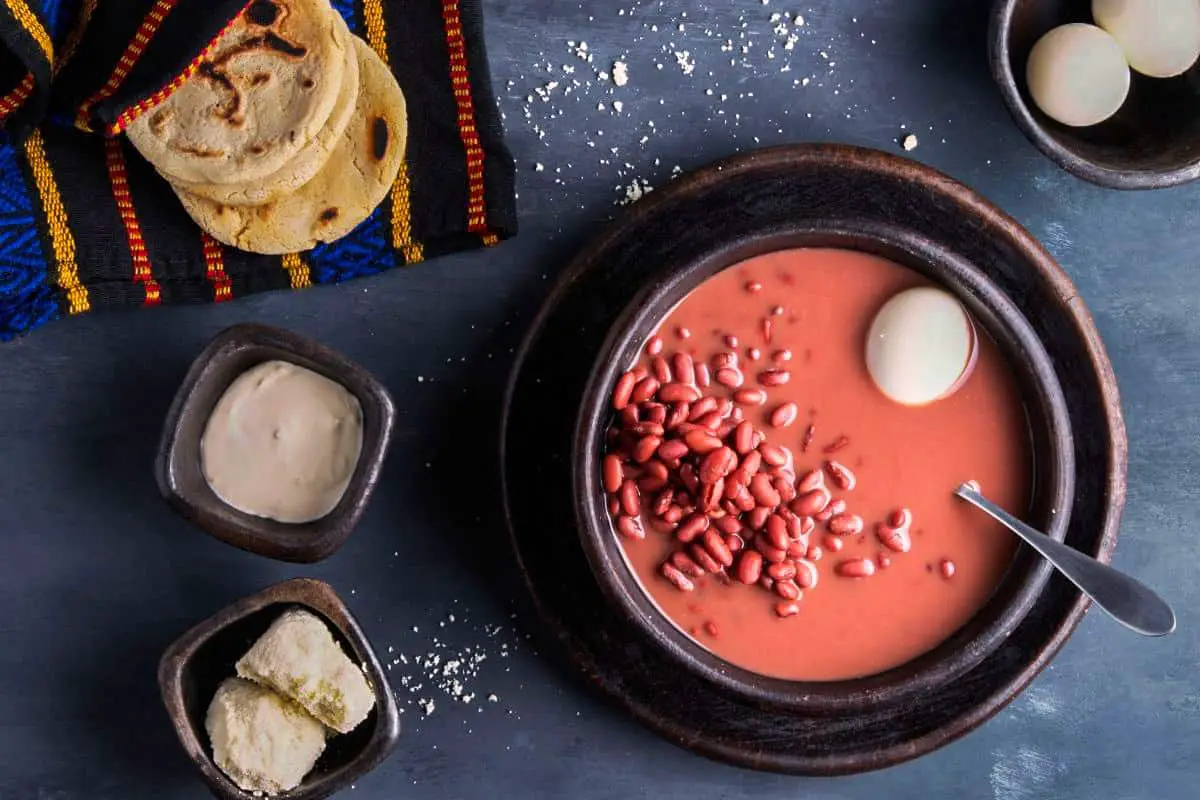 13. Salvadoran Enchiladas – El Salvador Dishes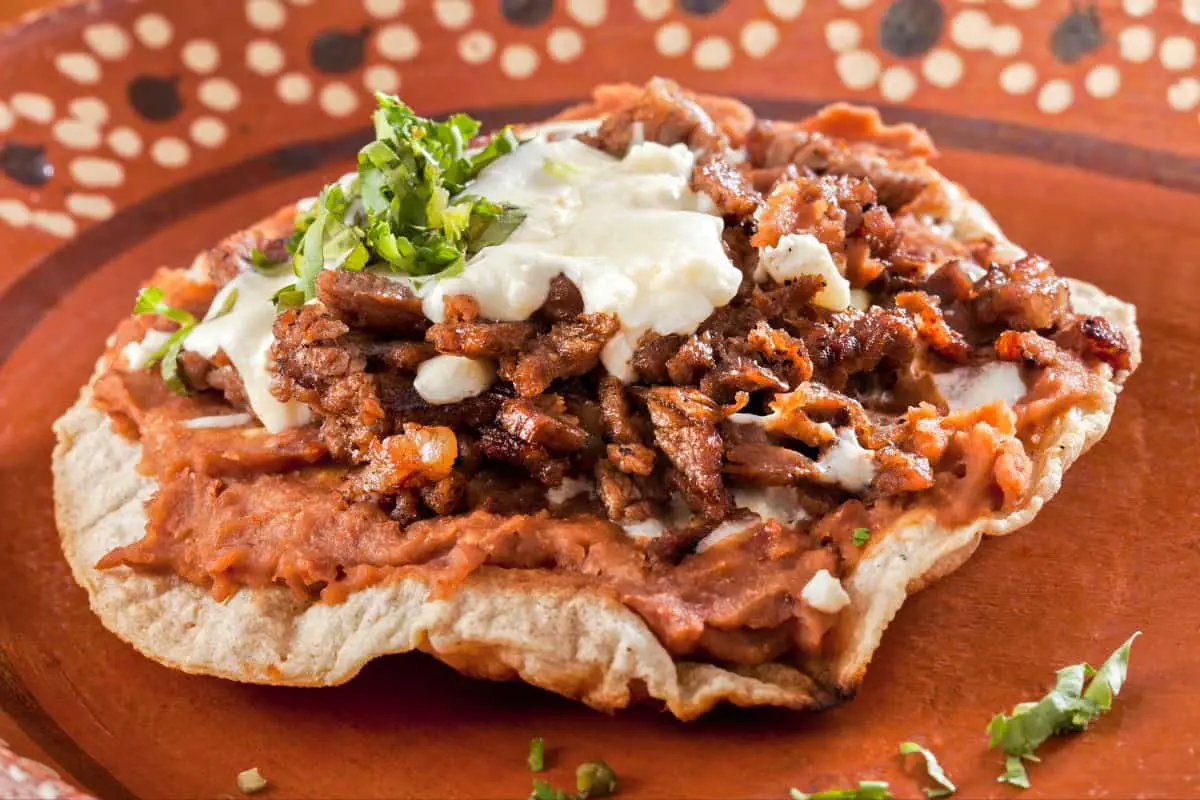 14. Salvadoran Breakfast Casamiento – Salvadoran Dishes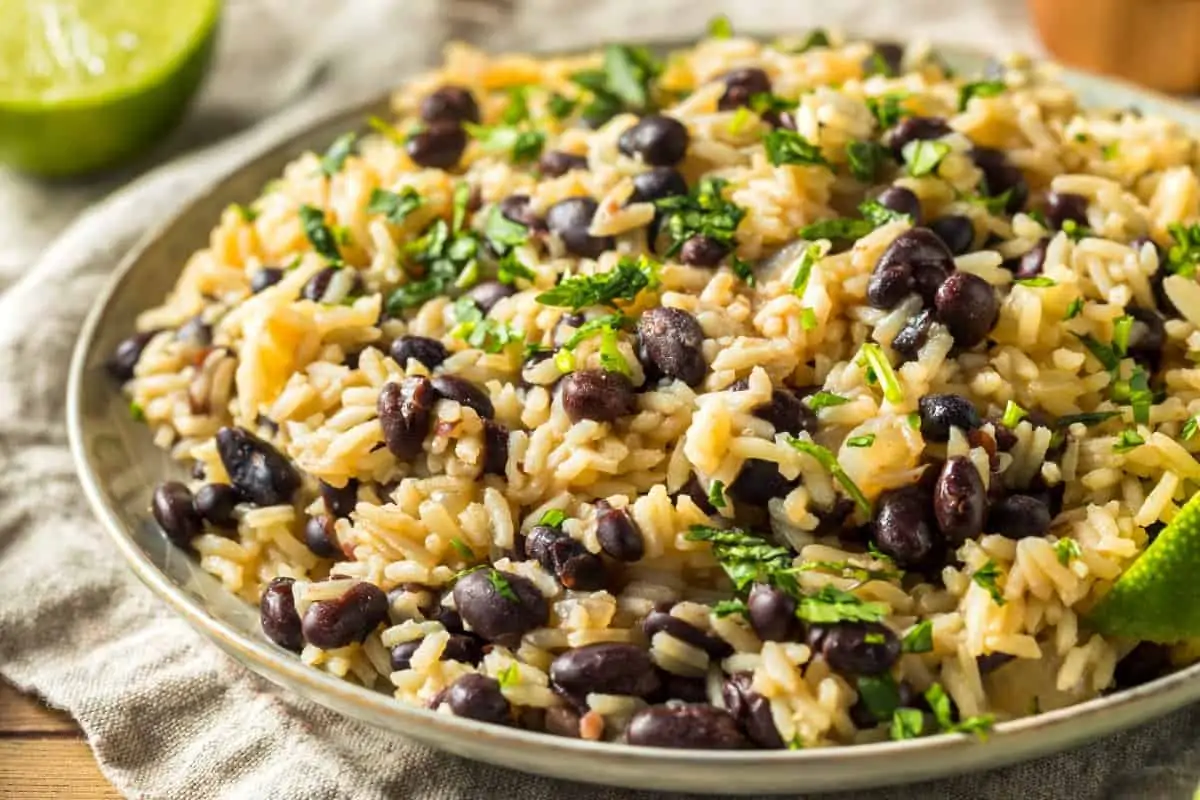 15. Salvadoran Rice and Vegetables – El Salvador Recipes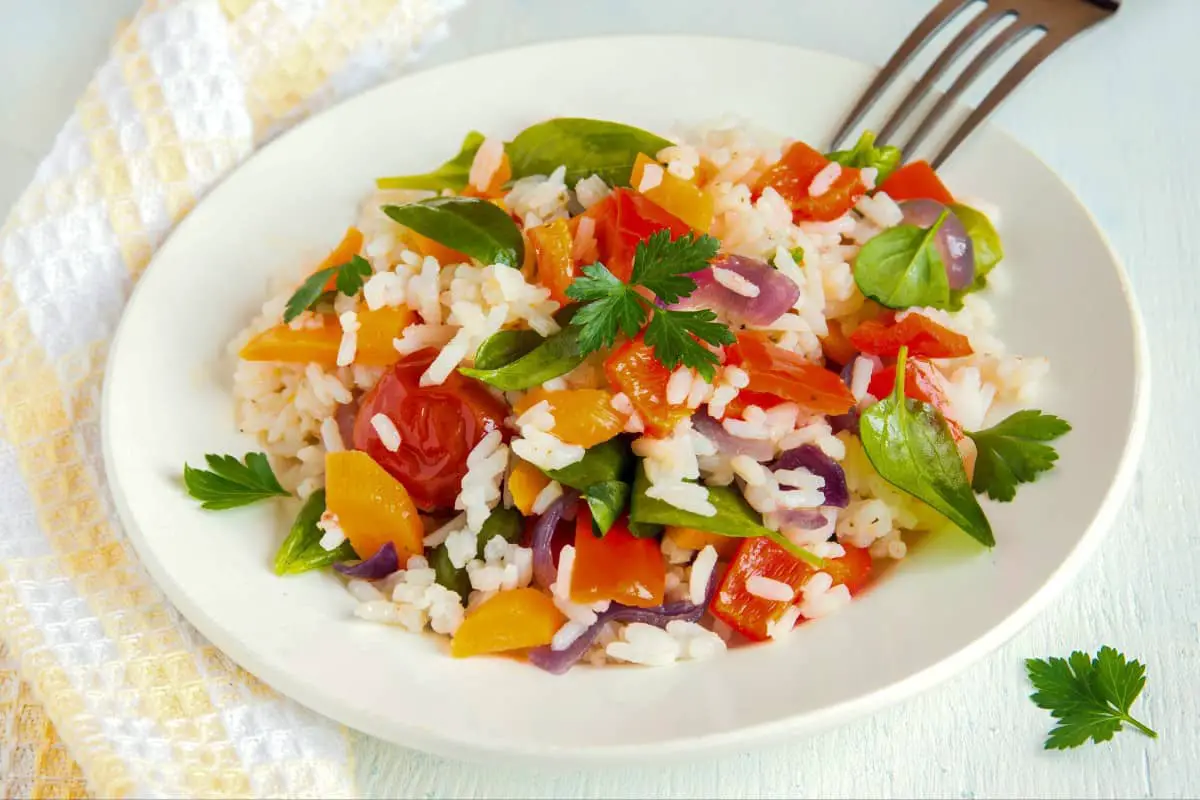 16. Salvadoran Pupusas With Refried Beans & Cheese – Salvadoran Food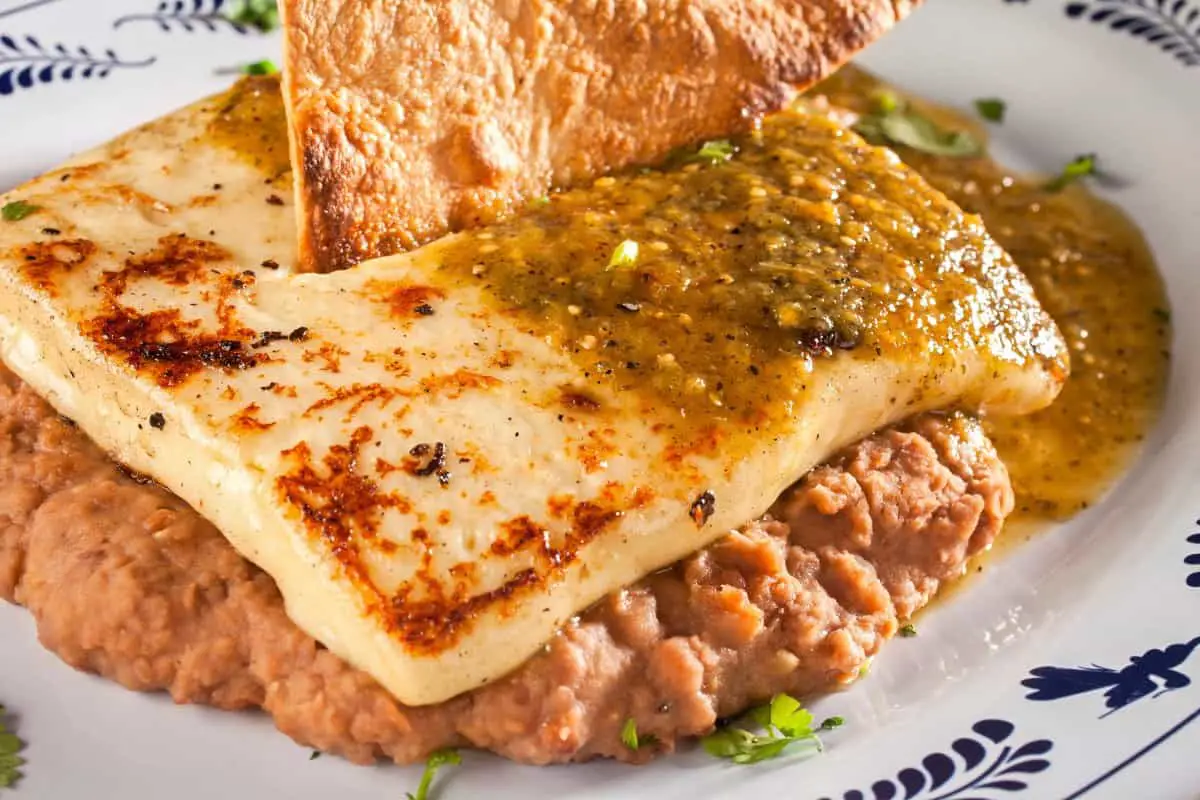 17. Elotes Locos (Salvadoran Grilled Corn) – El Salvador Dishes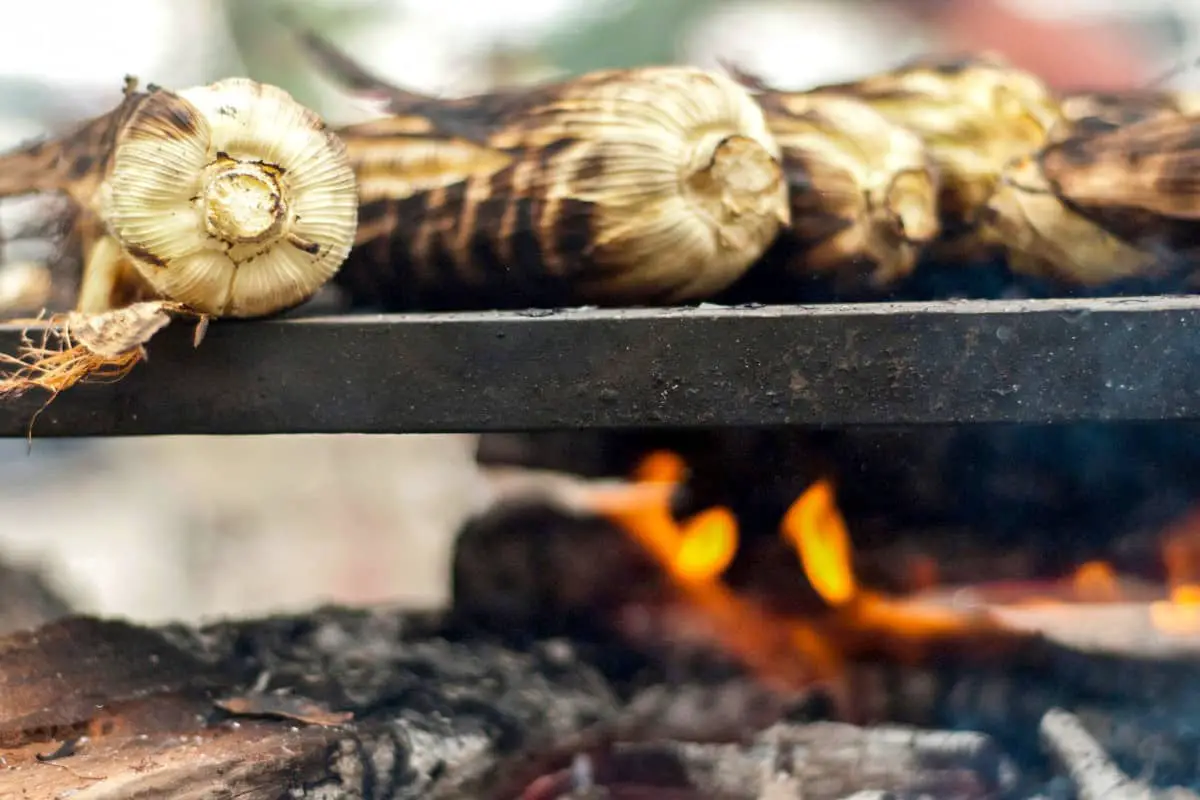 18. Gallo en Chicha – Salvadoran Recipes
19. Budin- Salvadoran Bread Pudding – Salvadoran Desserts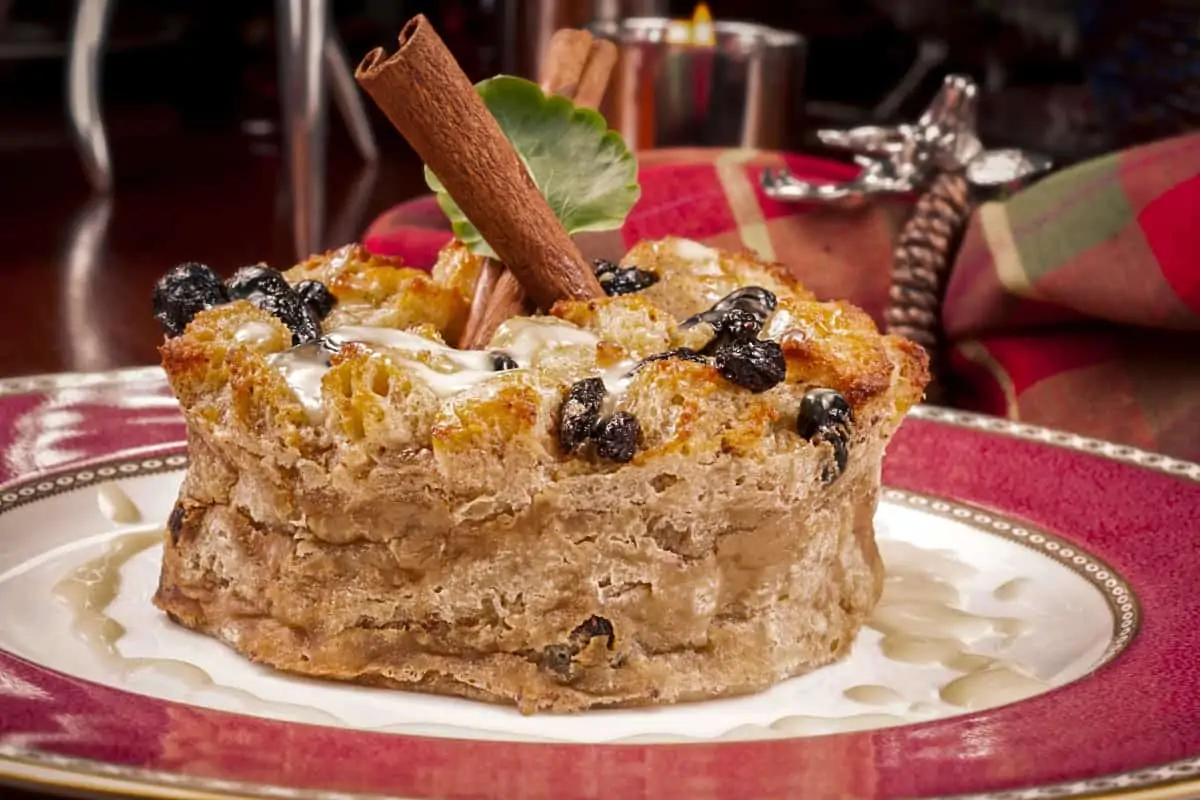 20. Leche Poleada – Salvadoran Desserts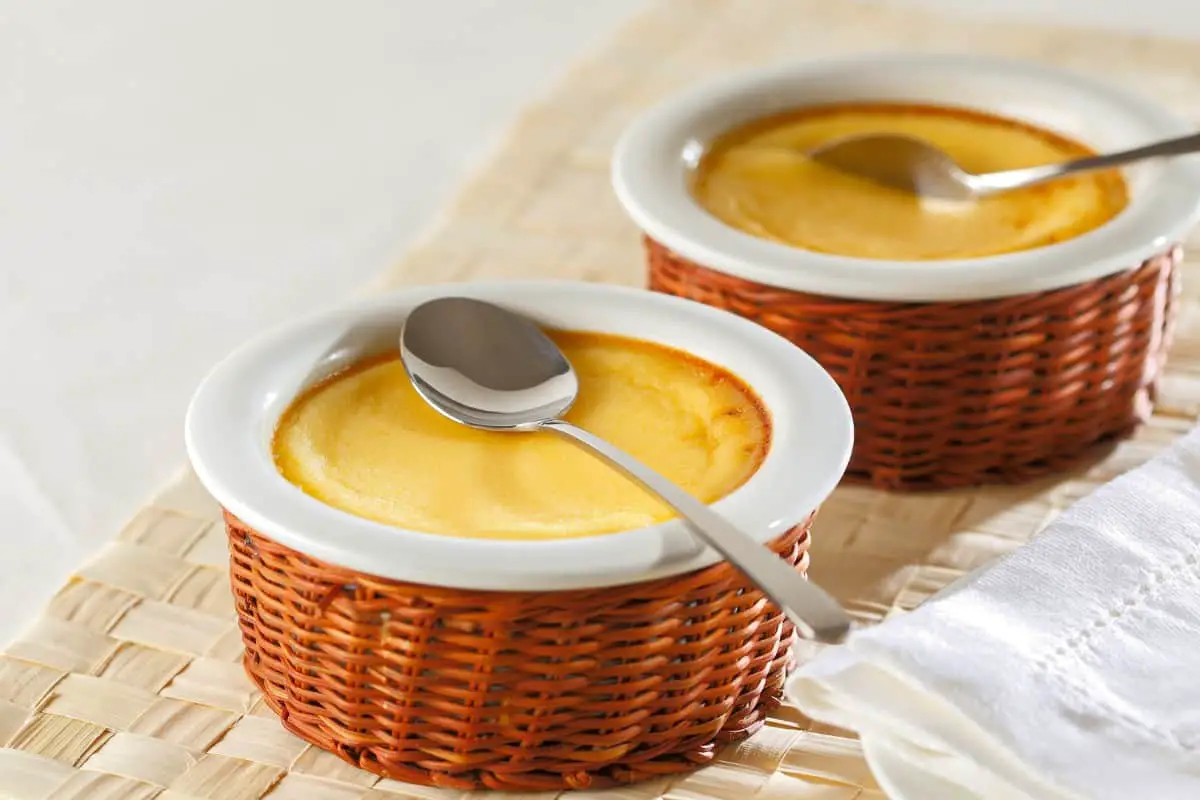 21. Torrejas Salvadoreñas – Salvadoran Desserts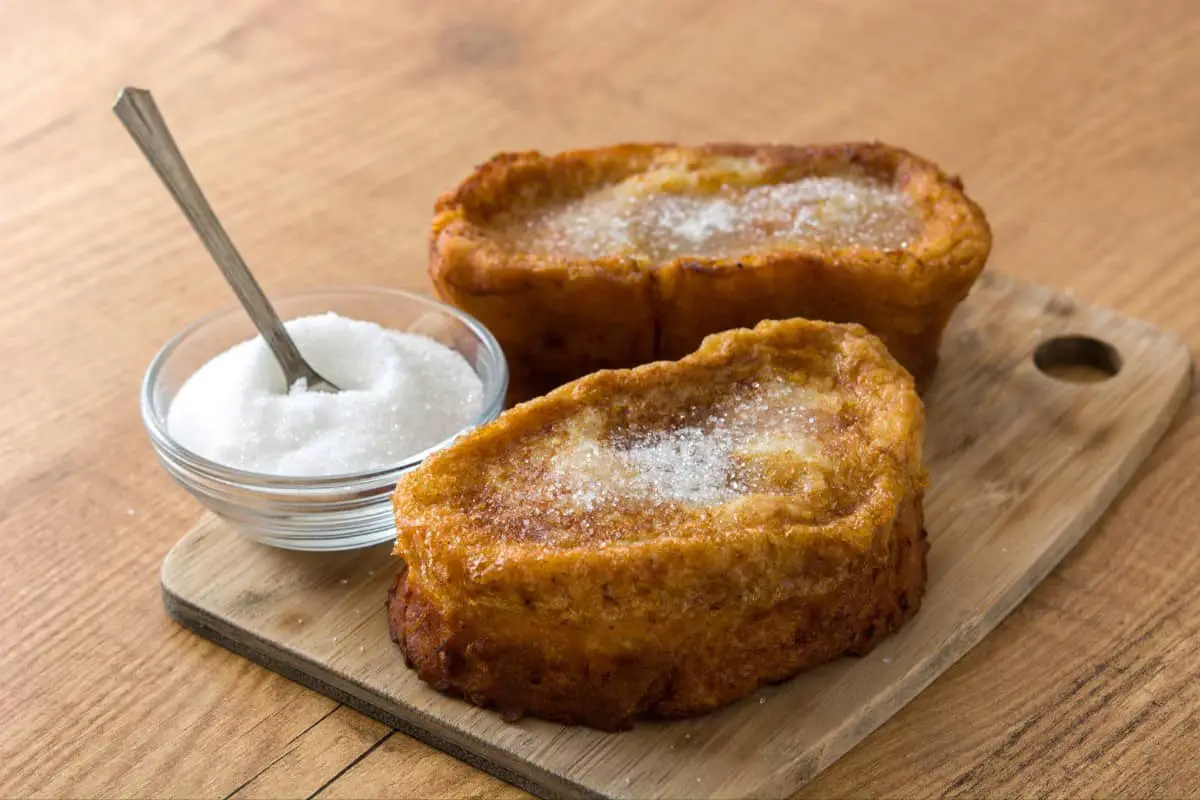 22. Marquesote (Classic Savoy Cake) – Salvadoran Desserts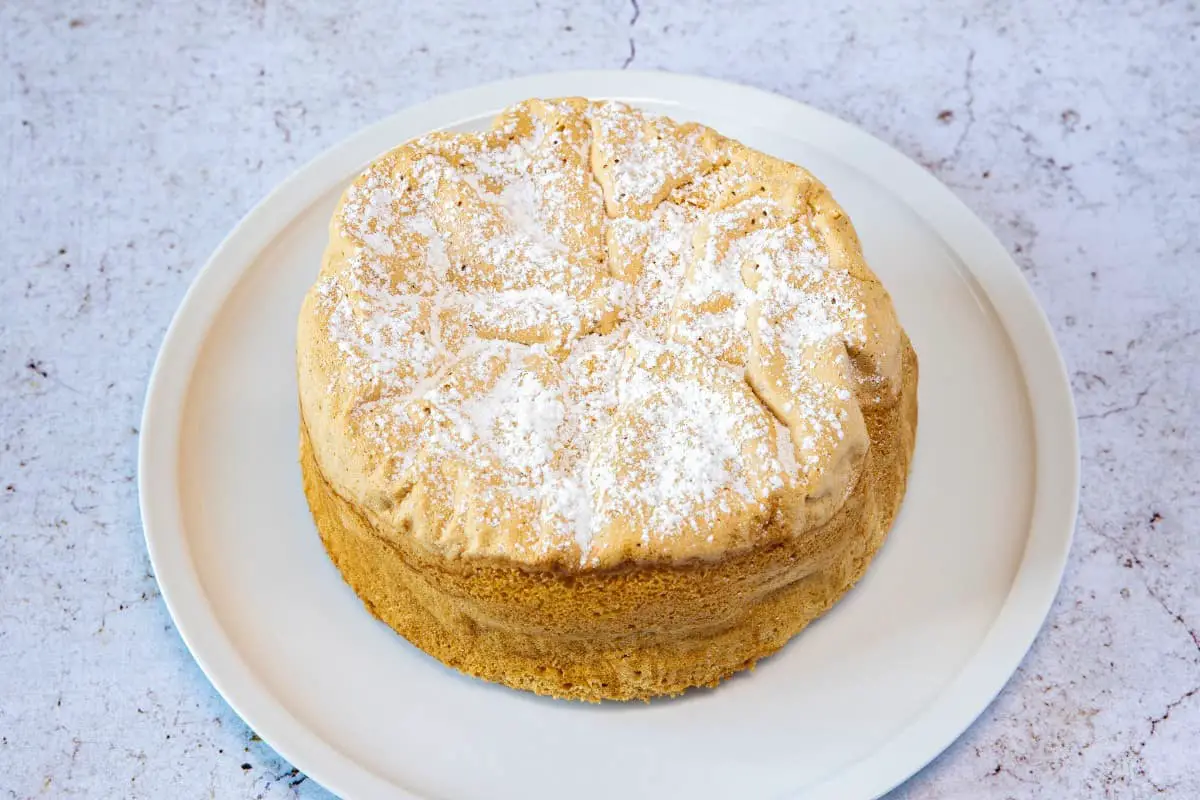 23. Nuegados de Yuca – Salvadoran Desserts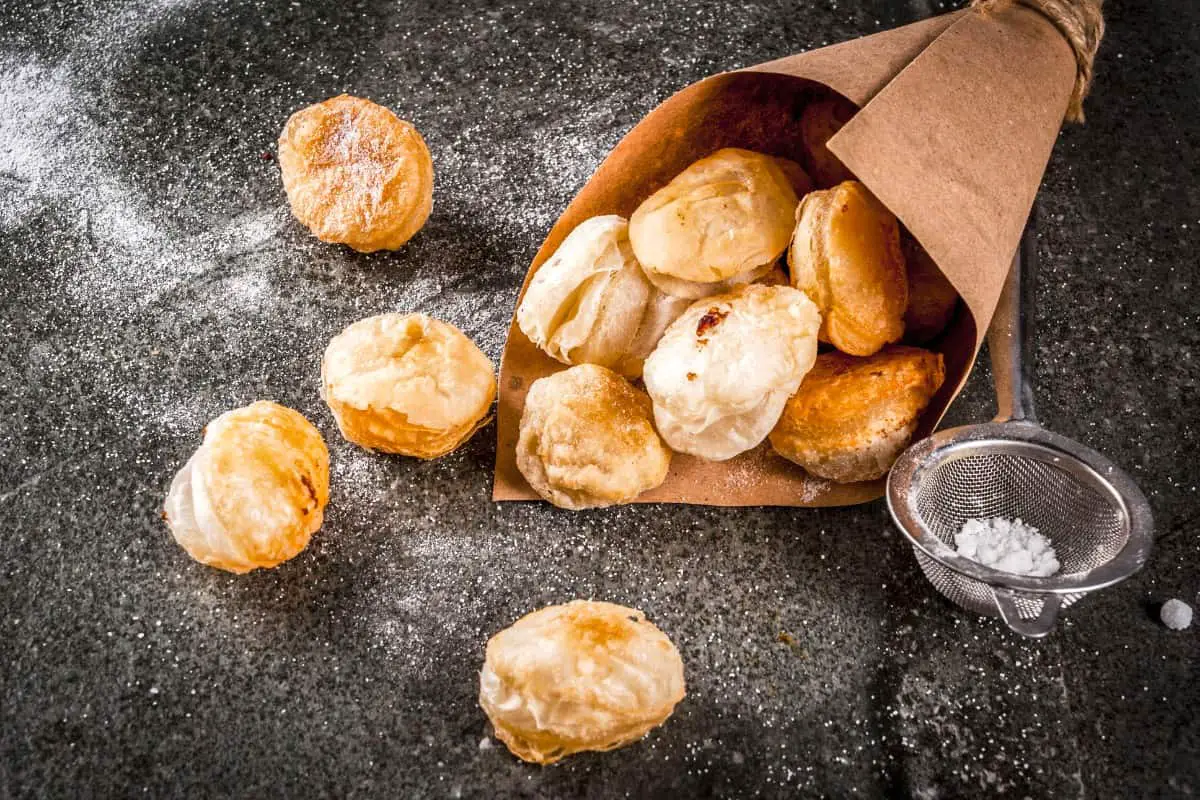 24. Sopa de Pata – El Salvador Food
25. Pollo en Pinol – El Salvador Cuisine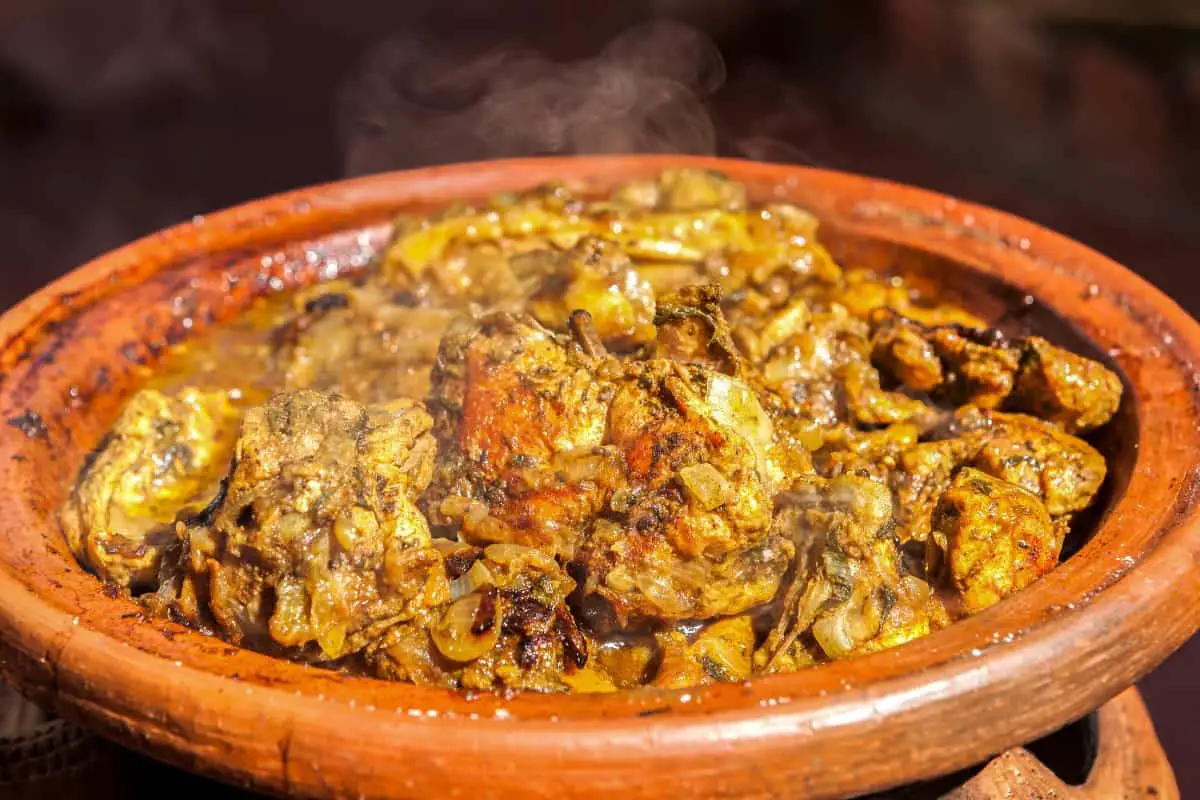 26. Pastelitos Salvadoreños – Salvadoran Dishes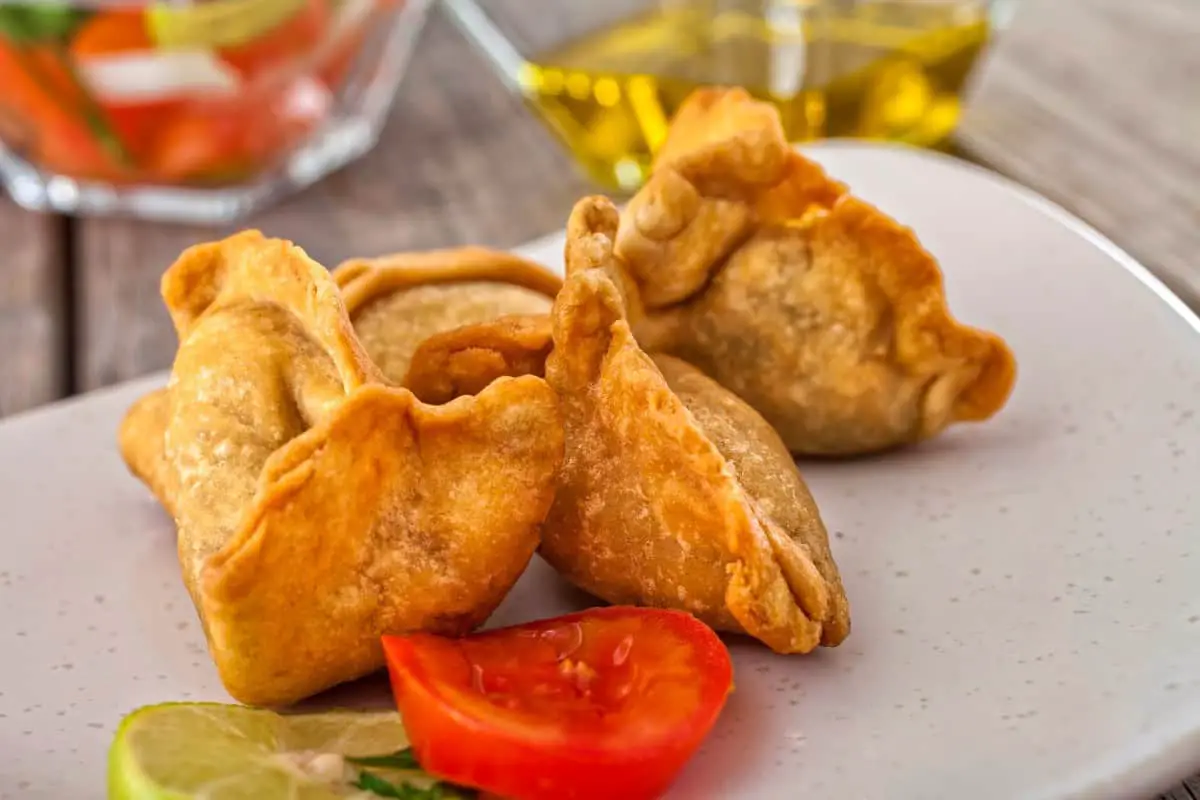 27. Salvadoran-Style Pescado Frito – El Salvador Recipes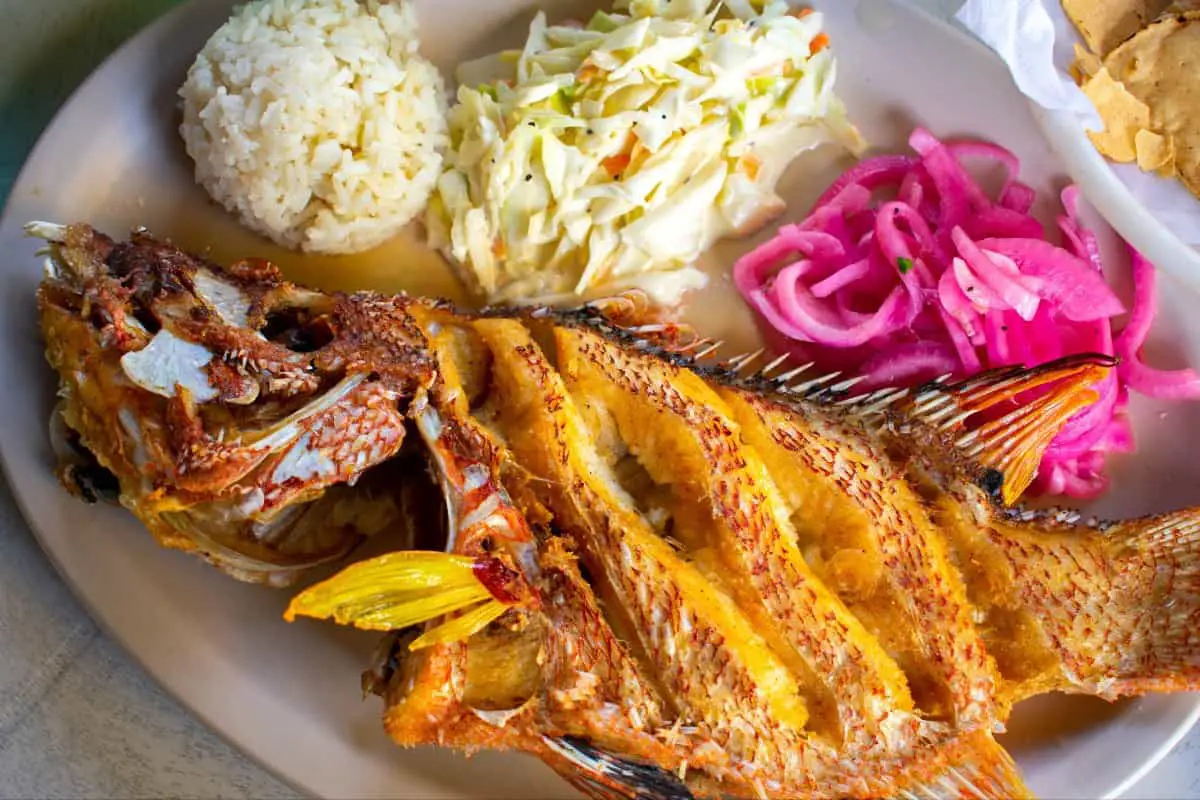 28. El Salvador Refried Beans – Salvadoran Food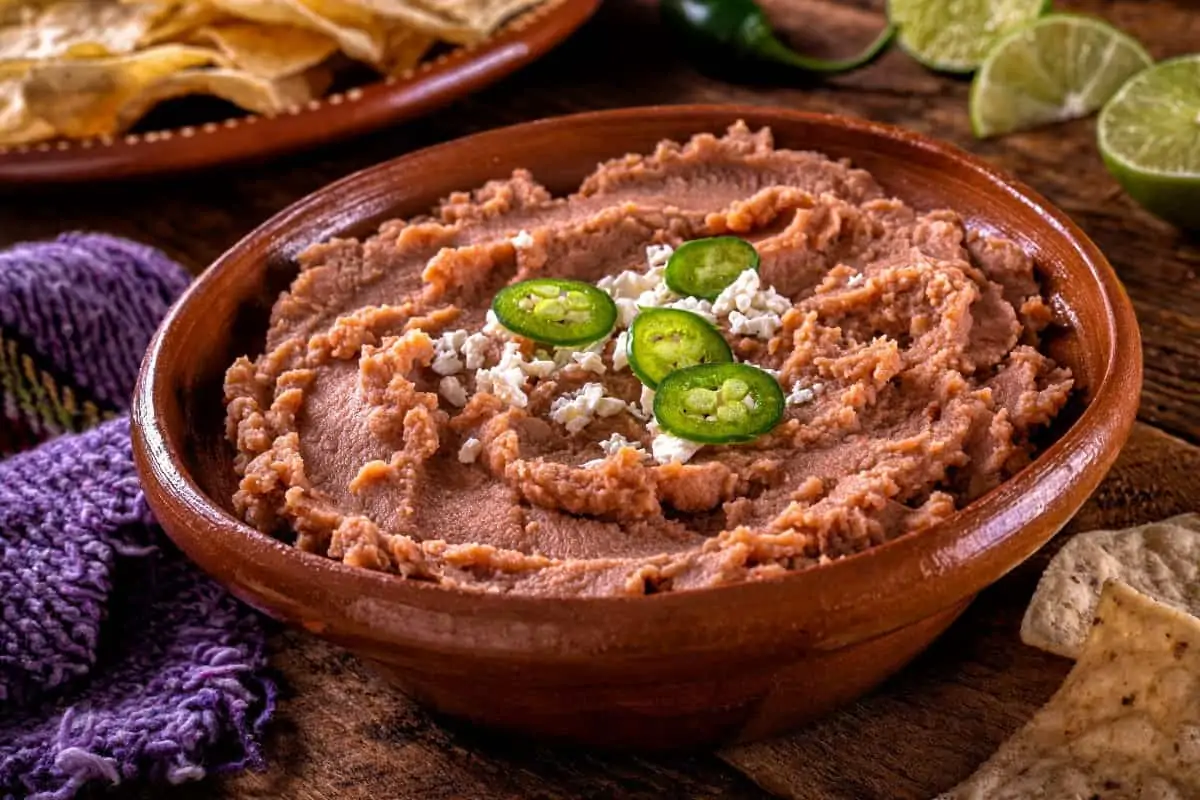 29. Charamuscas – El Salvador Food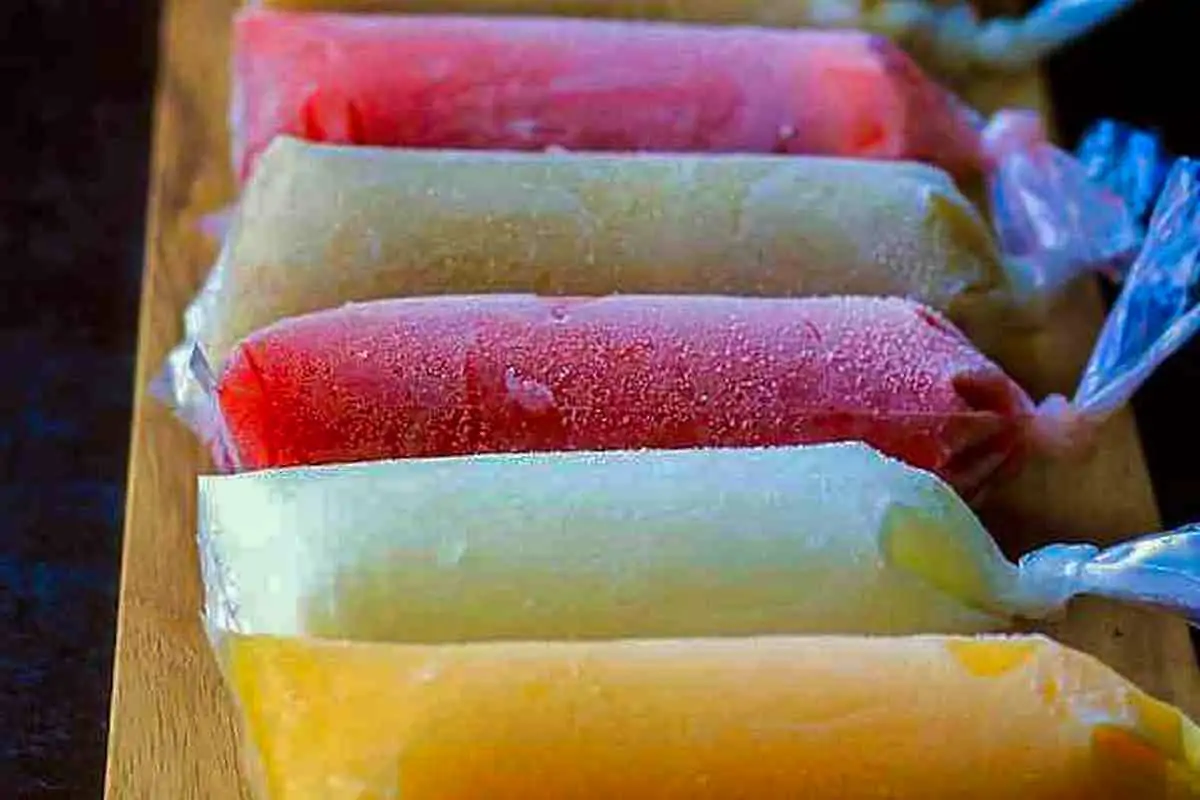 30. Chilate – Salvadoran Cuisine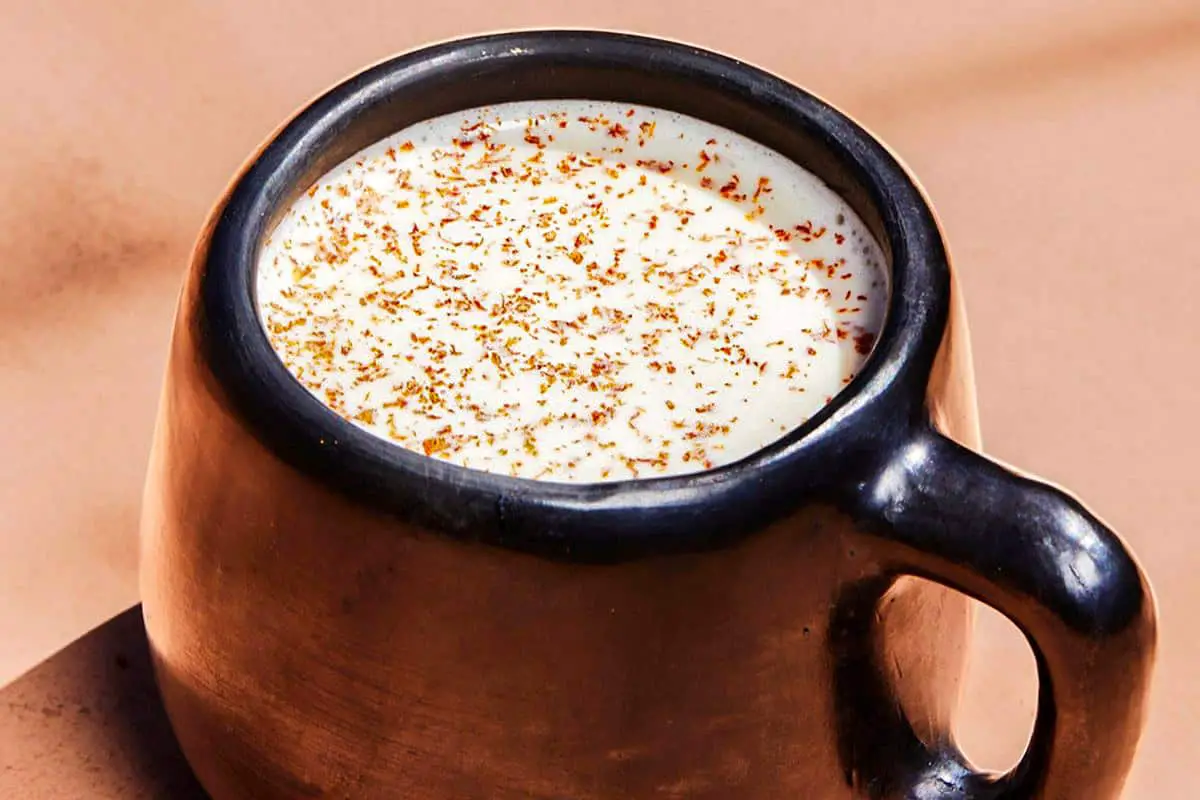 31. Atole (Atol de Elote) – El Salvador Dishes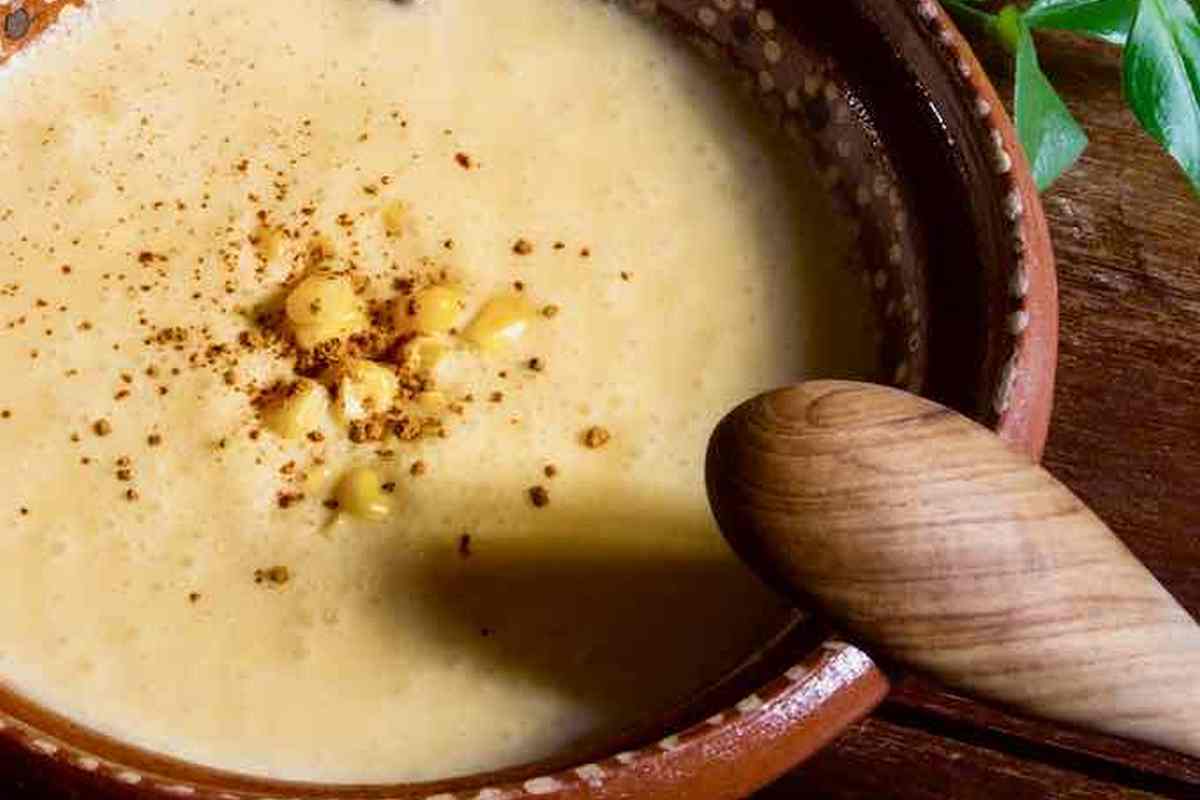 ---
---
El Salvador History
El Salvador is the tiniest country in Central America, with a total area of 21,041 square kilometers. Fresh seafood is an important component of various traditional Salvadoran cuisines, thanks to the country's proximity to the Pacific coast. Salvadorans, unlike corn-based meals, do not eat these every day.
In larger countries, there are regionally distinct dishes based on ingredients available in the nearby vicinity. In El Salvador, however, this is not the case. Because the country is so small, all of these popular cuisines are eaten from the coast to the mountains.
The influence of other tribes such as the Lenca and Mayans, as well as European settlers, can still be seen in modern civilization, especially Salvadoran cuisine. Despite the introduction of European components like as cheese and onions, Salvadoran cuisine still mainly relies on indigenous foods such as beans and corn. These are utilized in a wide range of dishes and desserts that Salvadorans consume on a daily basis.
Foods in El Salvador
El Salvadorian cuisine is vibrant, spicy, and full of rich, complex flavors. The indigenous people that live in the nation, as well as the overall flavor palette of Central America, have affected the cuisine. There is also a strong and noticeable Hispanic influence.
Many of these foods, like tamales, carne asada, and horchata, will be familiar to you from your favorite Mexican restaurant's menu. Others may be less well-known, but once you sample them, you'll see how tasty they are.
Traditional Salvadoran Foods
Pupusas, Tamales, Yuca Frita con Chicharon, various varieties of soups, Empanadas, Pastelitos, Quesadillas, Panes con Pollo, and desserts are some of the best traditional Salvadoran foods. These traditional Salvadoran cuisine have distinct characteristics that appeal to both locals and visitors.
Delicious regional cuisine is available across the territory. Despite the country's tiny size, many regions provide distinct versions of the same traditional dishes. Traditional dishes near the ocean include a variety of fresh fish. Local cuisines such as pork, beef, and chicken can be found in the country's core regions, such as the nation's capital.
Salvadoran Food Cuisine
Salvadoran cuisine is vibrant and flavorful, with a great blend of Central American flair, Spanish influence, and ancient indigenous technique.
Salvadoran dishes, which use simple ingredients to create rich and substantial dinners, are mostly unknown outside of the country, making the surprise of their heat, spice, and heartiness all the more rewarding.
Salvadoran cuisine, from the highlands to the coasts, is full of fresh, vibrant ingredients that, when cooked with a lot of love and passion, result in some magnificent meals.
El Salvador Recipes Style of Cooking
El Salvador Recipes are a type of cookery that originated in the Central American country of El Salvador. Traditional meals include a blend of Native American cuisine from indigenous groups such as the Lenca, Pipil, Xinca, Poqomam, Maya Chorti, Alaguilac, Mixe, Mangue, and Cacaopera, as well as subsequent influences from Spanish cuisine during El Salvador's conquest. Maize is used in a lot of the meals (corn). Pork and seafood are also frequently used.
Pupusas loaded with shrimp or spinach are served with salsa roja, a cooked tomato sauce that is sometimes offered with curtido at some places. Another typical Salvadoran meal is pollo encebollado, which consists of chicken cooked with onions. Queso duro (hard cheese), queso fresco (fresh cheese), and cuajada are Salvadoran cheeses that are served with meals.
Yuca frita and panes rellenos are two additional traditional El Salvador recipes. Deep-fried cassava root with curtido (pickled cabbage, onion, and carrot garnish) and chicharron with pepesca (fried baby sardines). Instead of being fried, yuca is occasionally served boiled. Warm submarine sandwiches known as panes rellenos ("stuffed bread").
The turkey or chicken is marinated before being hand-pulled and roasted with Pipil spices. This sandwich is usually made with turkey or chicken, tomato, and watercress, as well as cucumber, cabbage, and traditional packed breads without mayonnaise.
FAQs About El Salvador Foods and Cuisine
What is the most popular food in El Salvador?
El Salvador's national cuisine is the pupusa, a thick, packed maize tortilla fried in a skillet and customarily eaten with tomato salsa and coleslaw. Pupusas are virtually always produced by hand, sold on a variety of street corners across the country, and consumed by hand.
What Typical Food do Salvadorans Eat ?
El Salvador's cuisine is based on corn and beans. Pupusas—ground corn with any combination of cheese, beans, chicaharrones, loroco, squash, garlic, and other ingredients in the middle, fried on a griddle and eaten with your hands with tomato sauce and curtido—are a local favorite (cabbage relish).
What does Salvadoran Food Taste Like?
Salvadoran cuisine is vibrant and flavorful, with a great blend of Central American flair, Spanish influence, and ancient indigenous technique. Due to the use of cheese, this Salvadoran dish has a strong and savory flavor. It is made using queso fresco cheese, milk, eggs, butter, and flour. Its nutritious, salty taste and cheesy texture, topped with sesame seeds, make it ideal for breakfast with coffee or hot chocolate.
What is a Typical Breakfast?
"El tipico" is a typical Salvadoran breakfast. Beans and rice, 1-2 eggs, 1-2 tortillas (cornbread), and plátanos (fried bananas). With it, you can sometimes get an avocado or cream cheese. For US$ 3-5, you can have a classic Salvadoran breakfast practically anyplace.
What is aTypical Lunch in El Salvador?
Tamales, pupusa, and a soup dish like Sopa De Pata or Sopa De Pescado make up a typical lunch in El Salvador.
What is Popular to Drink in El Salvador?
Horchata is prepared in El Salvador from the seeds of the morro, a green coconut-like fruit that grows connected to the trunk or huge branches of the morro tree. To produce horchata, the seeds are pulverized and combined with water after drying in the sun.
Is Salvadorian food healthy?
The majority of Salvadoran cuisine is healthy. Certain foods are unhealthy because of the procedures and practices used to prepare them. Frying is, of course, one of the most serious issues. The frying technique was not used in Meso-american cooking and was introduced as a result of colonialism.
Is Salvadorian Food Typically Spicy?
Not in the least! The normal Salvadoran cuisine is not hot; the only things that can turn spicy are the accompanying sides.
---
---
For complete photos and videos of our trips, visit our photos on our Facebook Page
You May Want to Join Our Boondocking Group on Facebook For More Information