Most traditional Guatemalan foods are based on Maya cuisine, with Spanish influence, and prominently feature corn, chilies and beans as key ingredients.
The History of Foods from Guatemala
Most Guatemalan food culture is traced back to the Mayans. They have greatly participated in the Guatemalan cuisine development. Food not only satisfies people but it also brings them together and builds great and better relationships.
The Mayans brought about the pepian dish way before the European colonialists came to Guatemala. Not only was this dish used to satisfy hunger but was also used in ceremonies as gifts.
Later on, this famous dish was made even tastier as the Spanish and Africans came and brought along more spices. To date, chicken, garlic, cinnamon, coriander, pepitoria, chilly, potato and cooking oil are used to make the modern pepian dish.
There are other dishes that make the traditional Guatemala food list. Foods like tamales, hilachas, empanadas and revolcado are enjoyed. Street foods like tostadas and tamales are not only enjoyed by the citizens but also tourists who visit this small country.
Old Style Guatemalan Cooking and Food
Mayans who came first, brought the kakik which is a traditional stew that accompanies main dishes like tortillas and rice, to the traditional Fiamber that contains up to 40 ingredients and old hilachas that contain tomatoes and beef. This can also be served with rice.
The Chinese also influenced the Guatemalan traditional foods. They came and brought in foods like rice wheat and millet. They also brought types of meat like pork and goose. Vegetables in their list included soya beans, turnip and yams. Poc chucs also came in when Chinese brought pork meat which is enjoyed to date not only in Guatemala but worldwide.
The Africans brought along corn also known as maize, wheat, bananas, and tea. Salsa was among these foods. Its ingredients are onions, tomatoes, lime and mild grape juice. Other foods were guacamole which has been consistent to date, corn tortillas, chocolate where seeds were roasted and used majorly in ceremonies and traditional formalities. Their traditional breakfast included eggs, queso blanco in plenty and beans. Queso blanco which is white cheese mainly accompanied tortillas.
Modern Guatemala Cooking and Food.
Times have surely changed and so has the ways of cooking in this small country. More modern ways have been introduced due to the high number of tourists visiting this nation. Ideas about cooking and cuisines have been exchanged and appreciated all along.
New and modernized equipment for cooking have also been highly valued in Guatemala as more food substances and spices keep going in. All these efforts have led to the rise of more dishes in Guatemala. Foods like pepian have been developed and are fancier and more assorted. Presently the same pepian is made from all types of meat like chicken, pork and beef.
Kakik also came up and is presently challenging pepian as the main dish in the country though pepian has its roots deep. Crispy empanadas which are mainly vegetarian filled with tomatoes and vegetable types also fill the list of modern foods there.
Traditional Guatemalan food has immensely improved over time and this has greatly contributed to their tourism industry. Many people from all over the world flock this small country not only for great siteseeing but also great food and culture. While visiting this Central American country, be sure to enjoy all types of cuisine. You will surely be amazed how this small country produces great and interesting dishes.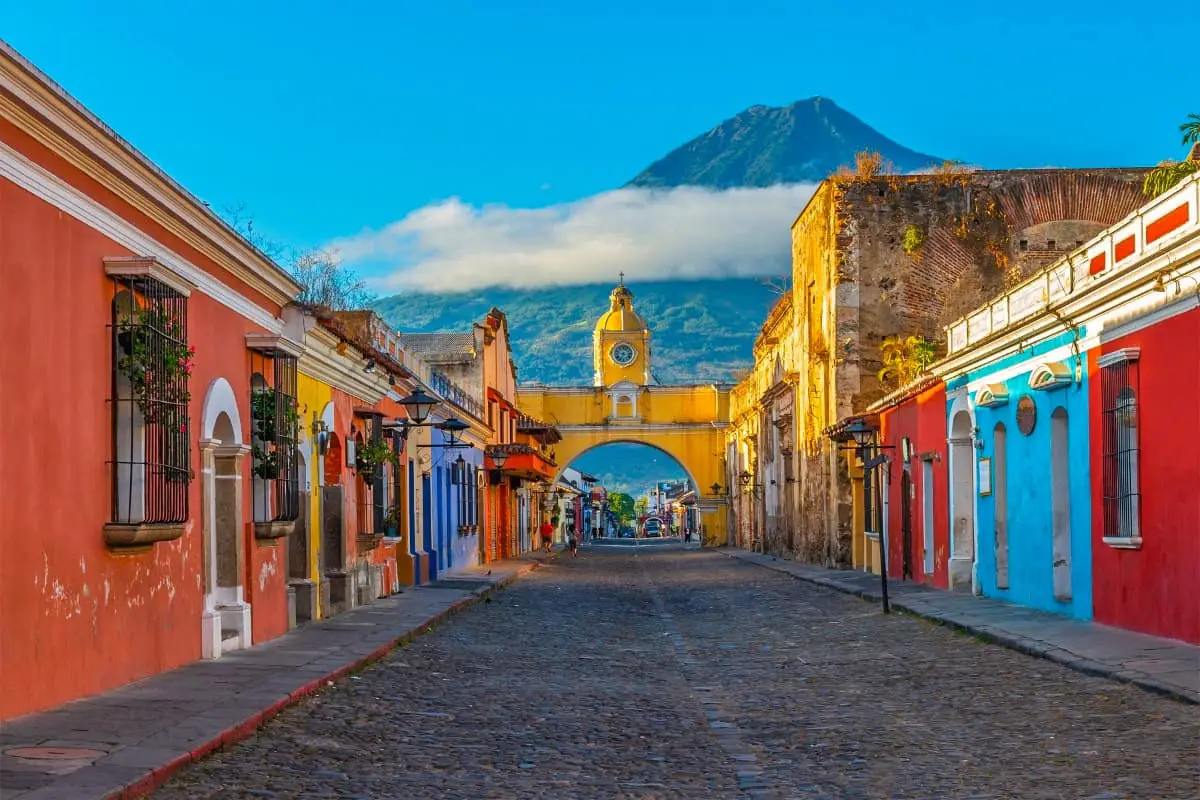 FAQs On Guatemalan Foods
1. What are Some of the Traditional Guatemalan Foods?
Corn, beans, rice, pork, beef, chicken, cheese, and tortillas form the backbone of most Guatemalan dishes. Meat stews (caldos) and soups (sopas) are easily the most popular foods among locals.
2. What is the Most Important Meal of the Day in Guatemala?
The most important meal of the day for Guatemalans is the "desayuno tipico" or typical breakfast, it is a heavy meal but super delicious.
3. What is a Typical Dinner in Guatemala?
Guatemala's national dish, is pepian. It is among the oldest dishes in the country that combined the Mayan and the Spanish cultures in its preparation. The chicken is the main ingredient, but pork and beef can be used.
4. What is a Popular Dessert in Traditional Guatemalan Foods?
One of the most popular desserts in Guatemala has to be polvorosas or sweet shortbread cookies. They are crisp and hard on the outside but light and powdery on the inside.
5. What is Some of the Traditional Guatemalan Foods to Try?
Pepian: This traditional chicken stew is made out of various types of chilies and spices. Served with a piece of chicken, baked potatoes, veggies and rice.
Tostadas: This fried tortilla is usually covered with guacamole, salsa or black bean paste and topped with cheese, cilantro and onions.
Rellenitos: A dessert, Rellenitos are balls of fried plantain pudding filled with black beans, chocolate and cinnamon.
Champurradas: The champurradas are like big cookies with a biscotti type of flavor. A must have for coffee time!
Tapado: Tapado is a savory stew mixing coconut milk and coconut oil with crabs, plantain, rice, fish, shrimp and sometimes octopus.
Enchilada: More like a tostada on steroids! This tasty snack is loaded with beats, hard boiled sliced eggs, lettuce, onions, cheese, lots of other veggies.
Gallo en Chicha: A rooster prepared in a sweet and sour stew that softens the meat until perfection.
Chuchitos: Corn dough rolled into ball filled with tomato sauce and chicken, and boiled to perfection. Chuchitos come wrapped in corn stock leaves
Tamal: Made of viscous corn dough with various types of meat and tomato sauce. What makes it different, is the plantain leaf wrapping which gives it a distinct taste and texture. (big brother of the Chuchitos).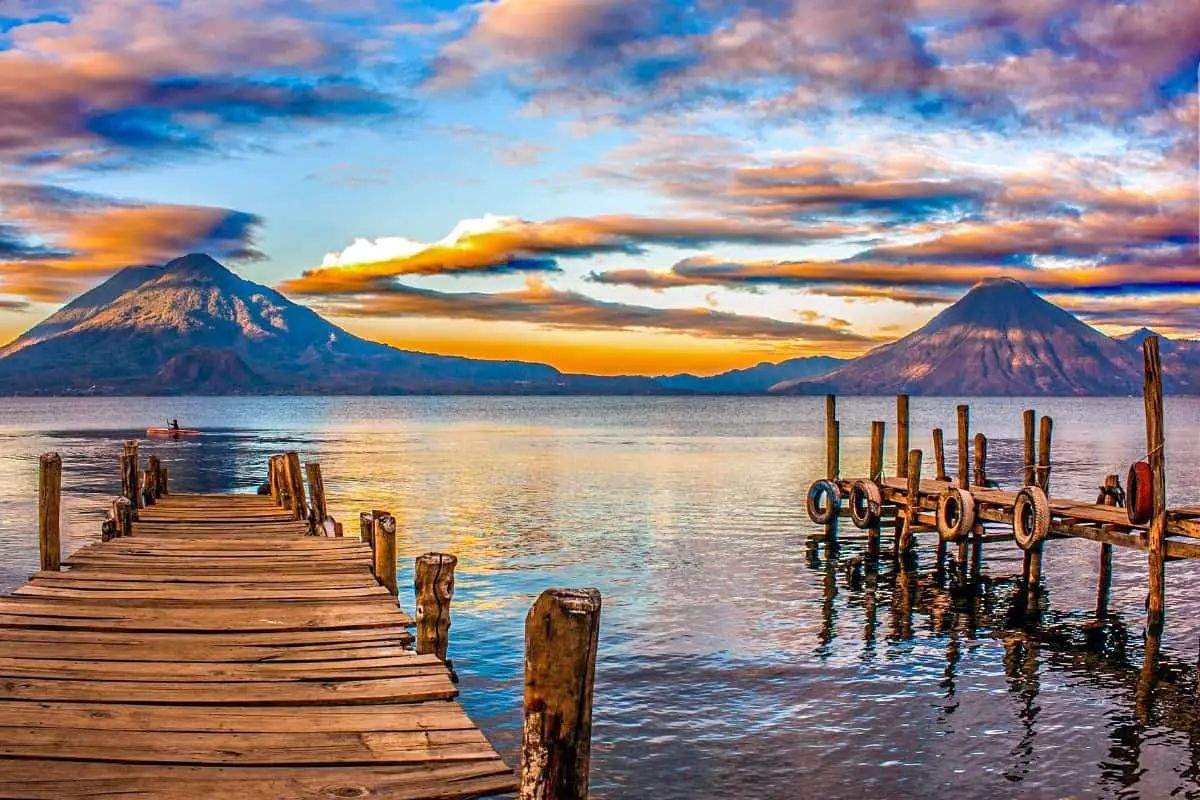 What Has Guatemala Given the World?
Guatemala is best known for its volcanic landscape, fascinating Mayan culture and the colorful colonial city of Antigua, a UNESCO World Heritage Site. It is a small country found in Central America and also known as the land of trees.
Guatemala is also rich and favored in another area, food and cuisines. Guatemala traditional foods are widely appreciated because they originate from different cultures and people who settled in this small country.
The other cultures which have influenced traditional Guatemala foods are the Chinese, African and Caribbean. The Mayans, however, get majority of the credit. This is a small country and it offers mainly simple dishes, from the old pepian to tortillas and beans and caldos and sopas.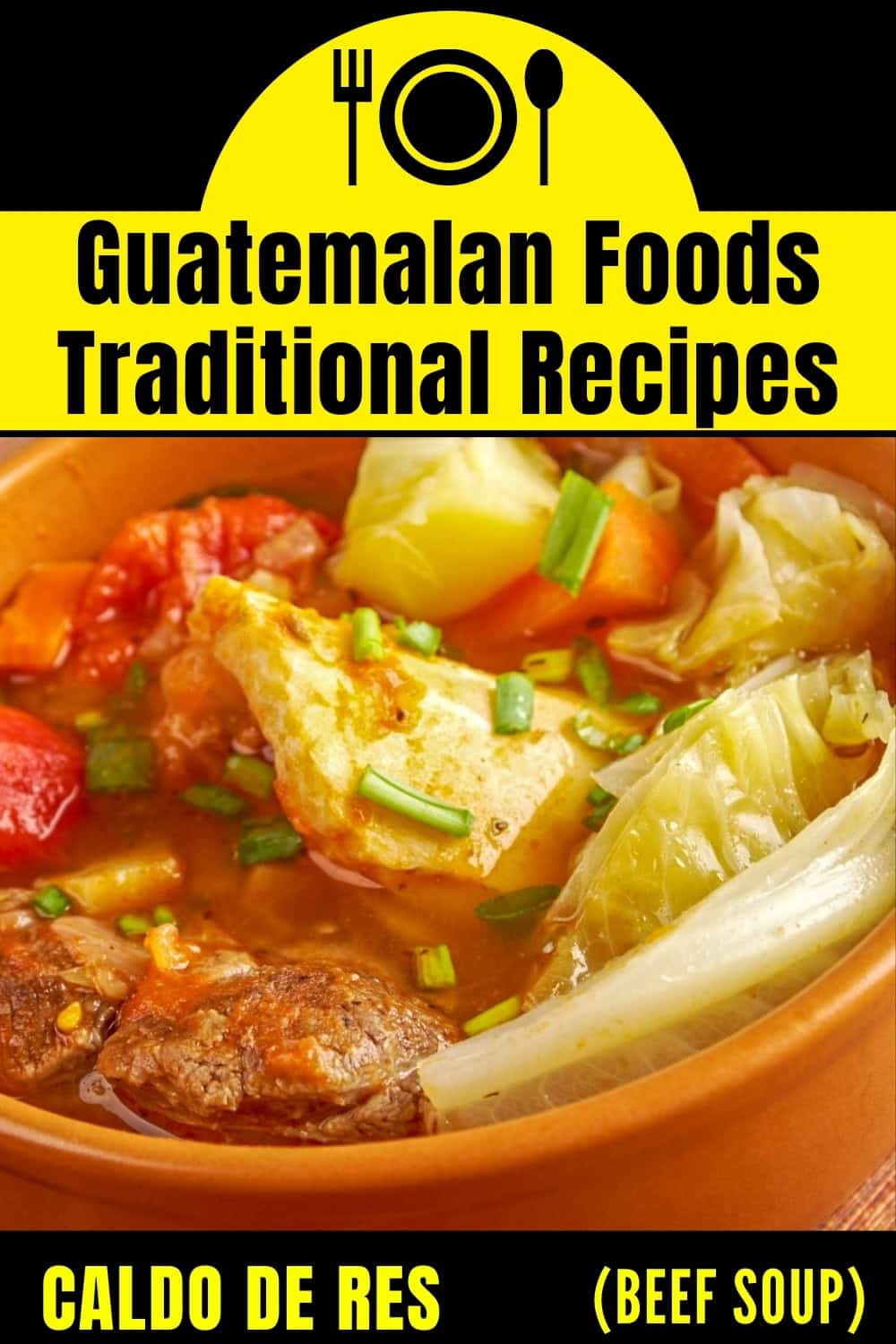 25 Easy Guatemalan Food Recipes
The food of this amazingly beautiful Central American Country of Guatemala is something you will never forget. This is especially true if you're lucky enough to experience these dishes alongside the culture, landscapes, and rich history of the nation.
This homemade corn tortilla recipe is easy to make with 3 ingredients and yields the most delicious, soft, foldable, and naturally gluten-free corn tortillas. Full of the yummiest toasted corn flavors.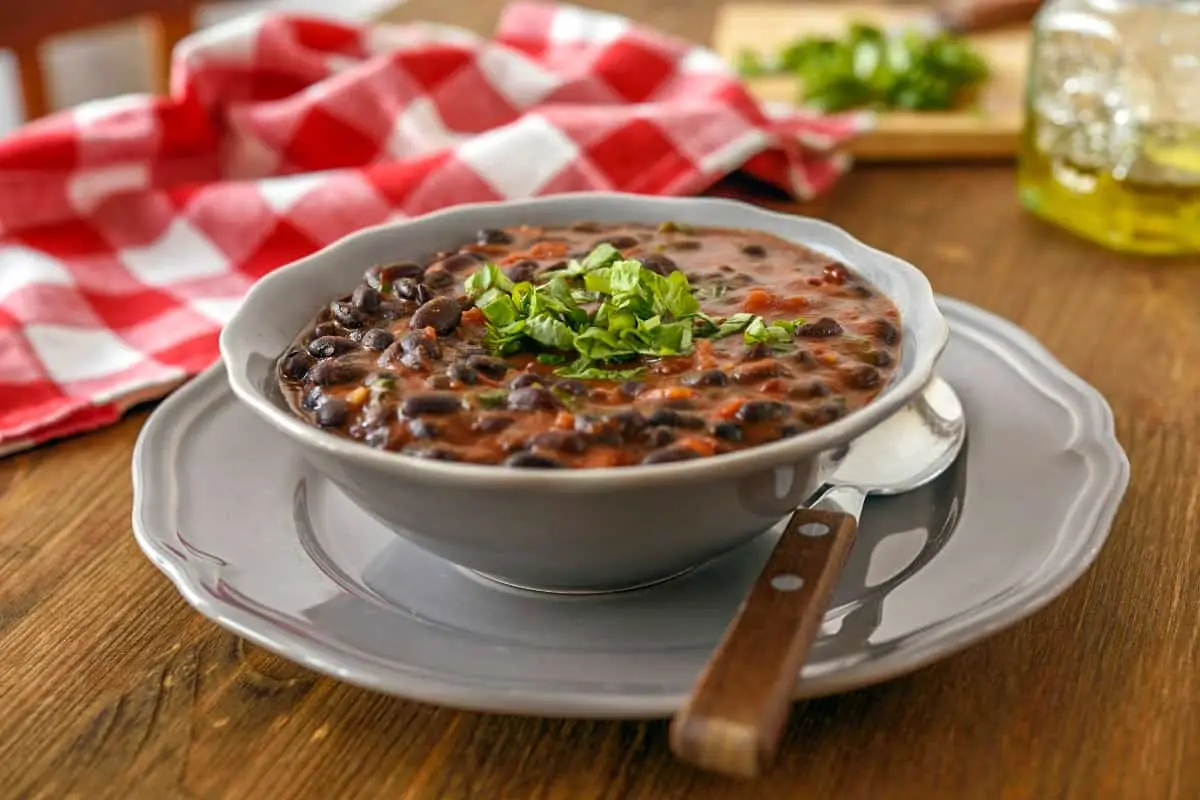 When it comes to Guatemalan comfort food, black bean soup is soul food in a bowl. Lightly creamy, it showcases the rich, earthy flavor of Guatemalan black beans.
It also happens to be a healthy and totally vegetarian soup. Ideal for chilly days, it's just as welcome on a hot summer day when topped with a dollop of cool sour cream
Pepian is a delicious combination of meat, rice, and roasted spices to form a thick stew. This old dish has filled up the bellies of Guatemalan people over the years and is influenced by both the Maya and Spanish cuisines.
It is typically made with chicken, but pork or beef may also be used. Other Pepian varieties may include fruits and vegetables such as potatoes pear, corn, carrots, or squash. Pepian is traditionally served with tortillas and rice.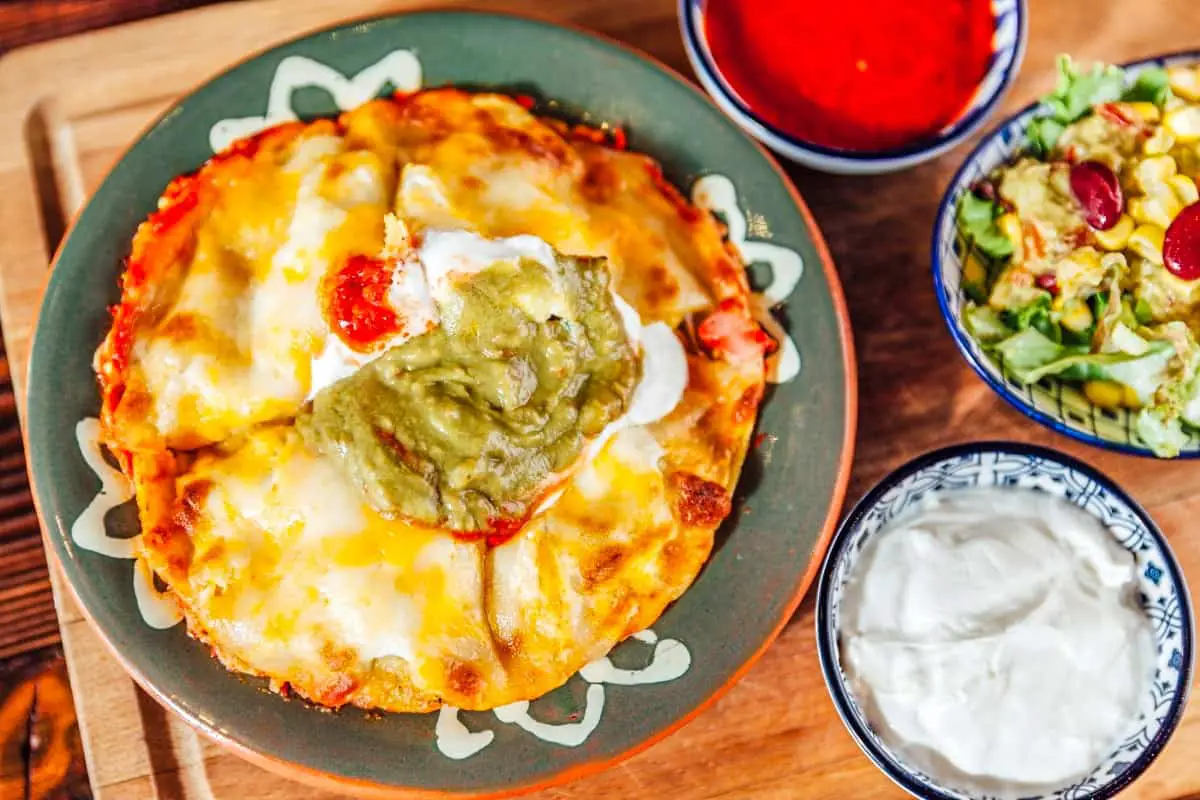 Not to be confused with tortillas on account of the same beginning and ending letters, tostadas are a variation of tortillas specifically topped with tomato sauce, fried beans, cheese, guacamole, parsley, and onions.
Tostadas provide a filling meal as well as a vibrant flavor experience – just remember to ask specifically for a tostada.
The Guatemalan Tamales can be made either with corn masa or with rice flour. However sometimes they are also be made with mashed potatoes. They are served on banana leaves.
Traditionally, Tamales are enjoyed on a Thursday. The filings may comprise of beef with vegetables or chicken with vegetables. The sweet variety may be filled with dried fruits, nuts, corn, or sugar.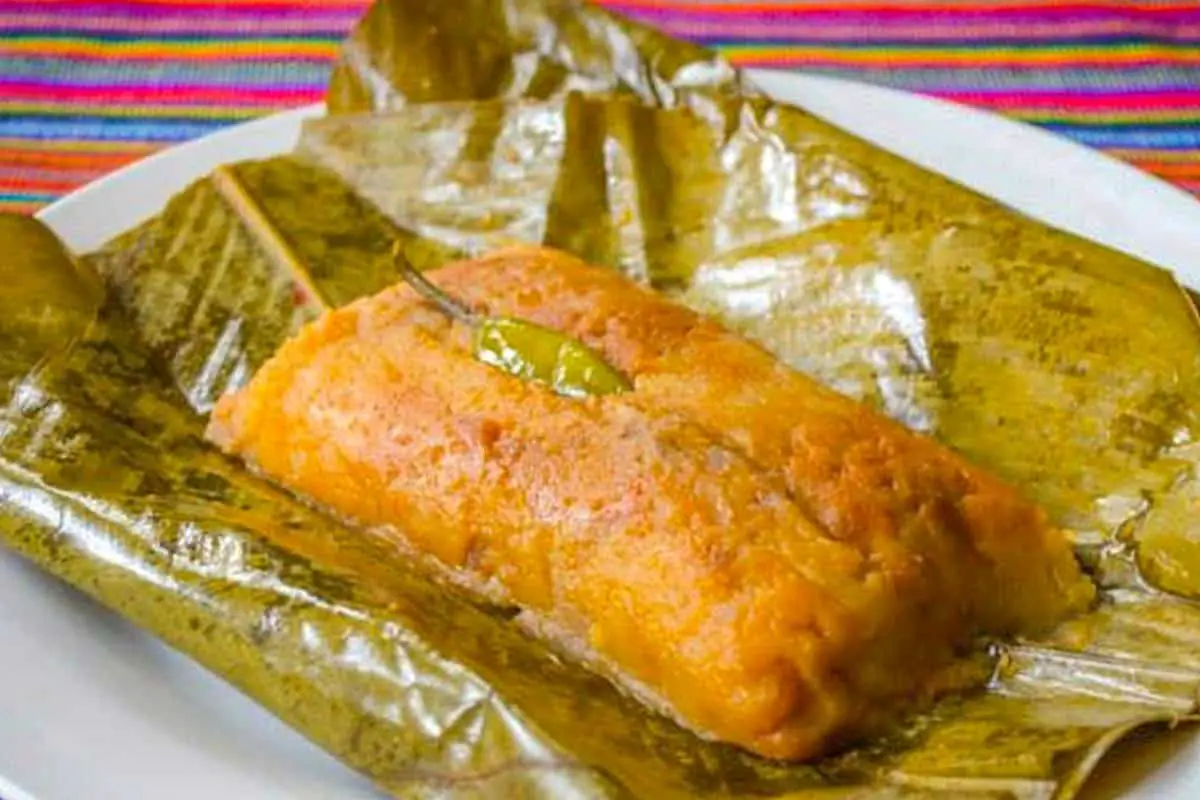 The pache is a twist on the traditional tamale recipe where the filling is wrapped in a layer of mashed potato instead of corn leaves. This is a perfect tamale alternative for when you're craving something a little heavier and heartier.
Paches are most often filled with a chili mix and pieces of pork in a vibrant tomato and bell pepper sauce.
A meal in a bowl, caldo de res (beef soup) is another traditional Guatemalan food that's popular at lunch and dinner. It contains beef (most often beef ribs), in a flavorful clear bone broth along with a wealth of vegetables such as chayote (huisquils), green beans, cabbage, cilantro and carrot.
Although the mix of vegetables may vary depending on the cook, there's almost always a piece of corn on the cob in each serving.
Kak'ik is a traditional food comprising of turkey, vegetables, and spices. In the good old days, Turkey was the nearest thing to chicken that could be cooked. The preferred part of turkey for cooking is the leg.
Kak'ik is arguably the national dish of Guatemala. It is served with either white rice or small tamales made with white corn. Just simple tamales, masa only, no filling.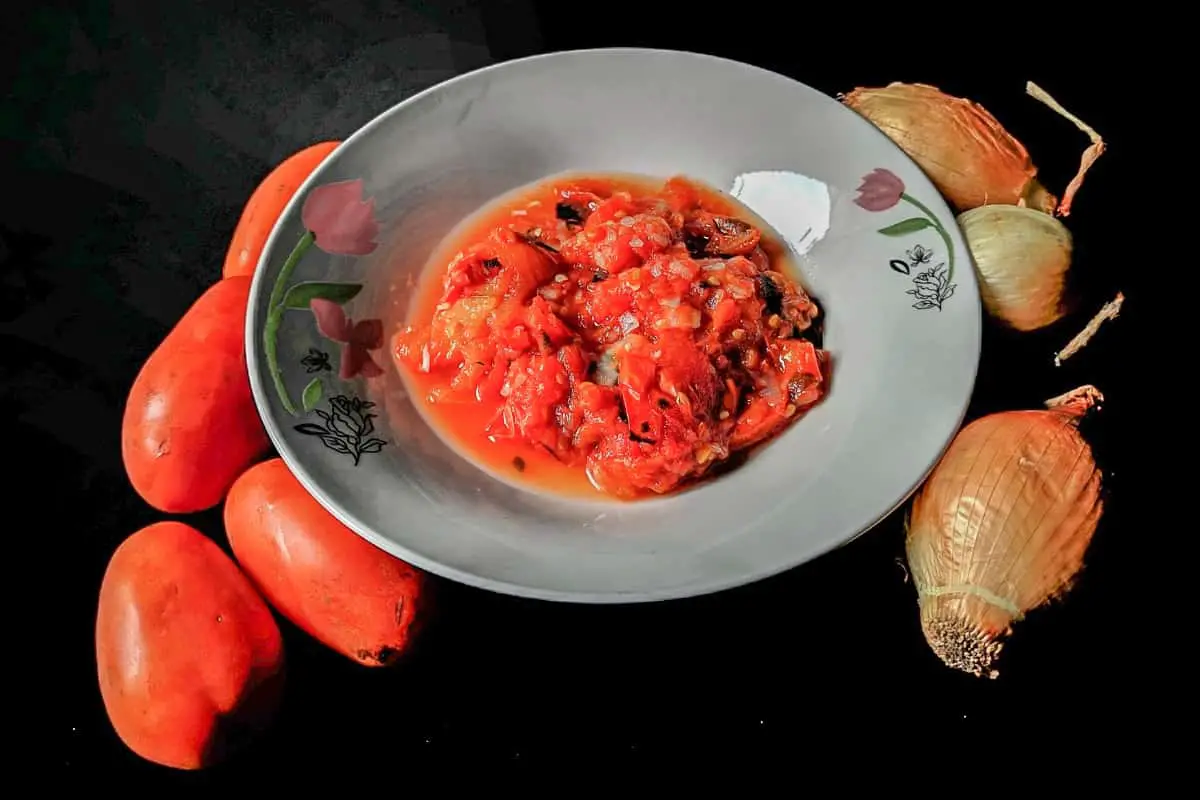 Chirmol is a traditional Guatemalan dip that is similar to tomato salsa. In fact, the dish is often referred to as 'Guatemalan salsa.'
Chirmol is made from tomatoes, onions, cilantro, lime juice, and just a pinch of salt. It's not overly complicated but creates a burst of fresh flavors that go with many savory dishes.
The great thing about chirmol is that you can add as much or as little spice to it as you like, depending on your palate.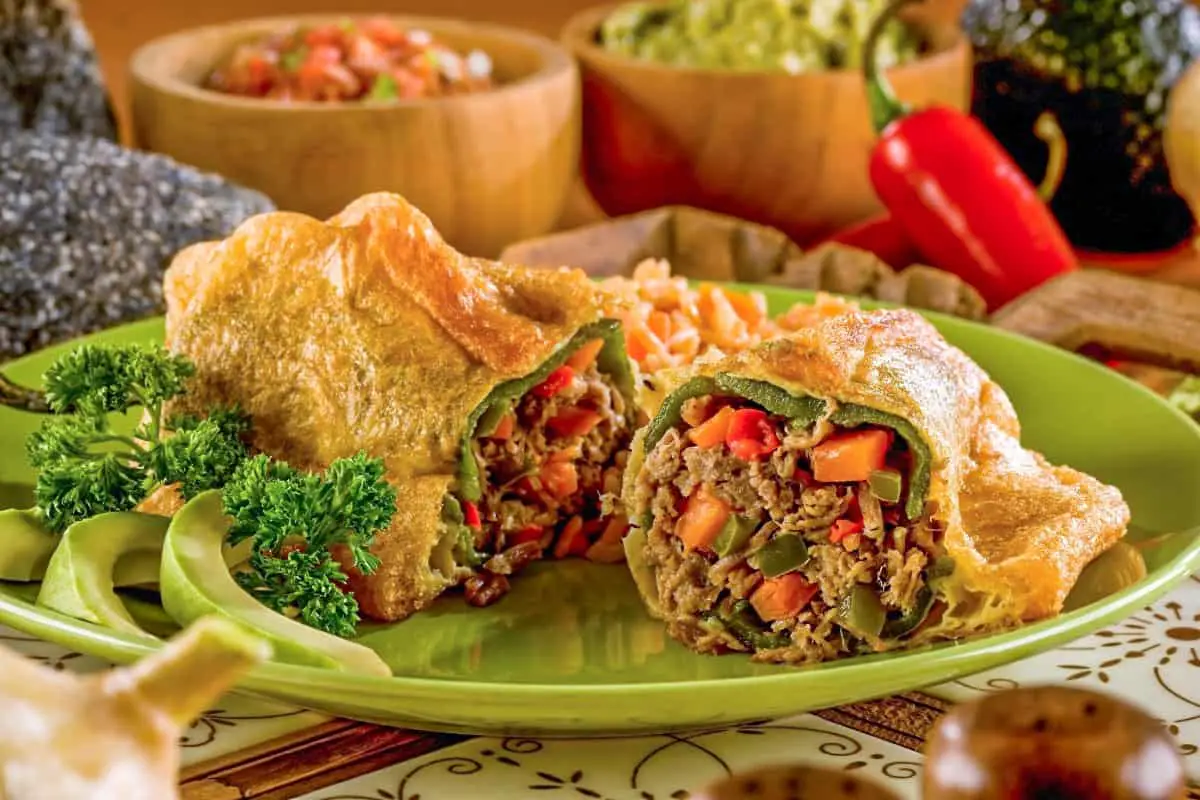 One of the main dishes in Guatemala, chile rellenos are one of my favorite traditional Guatemalan foods. You will see that this traditional Guatemalan recipe is somewhat different from the Mexican Chiles Rellenos.
This popular Guatemalan dish is made with sweet peppers, filled with a mixture of beef and veggies, the stuffed sweet peppers are then dipped in a frothy egg white batter and fried until crispy brown. Then, they're bathed in a light tomato sauce and enjoyed with white rice.
By far, the best versions of Guatemalan chile rellenos are made in home kitchens. So, if you're in Guatemala try to score an invitation to someone's home for dinner if you can!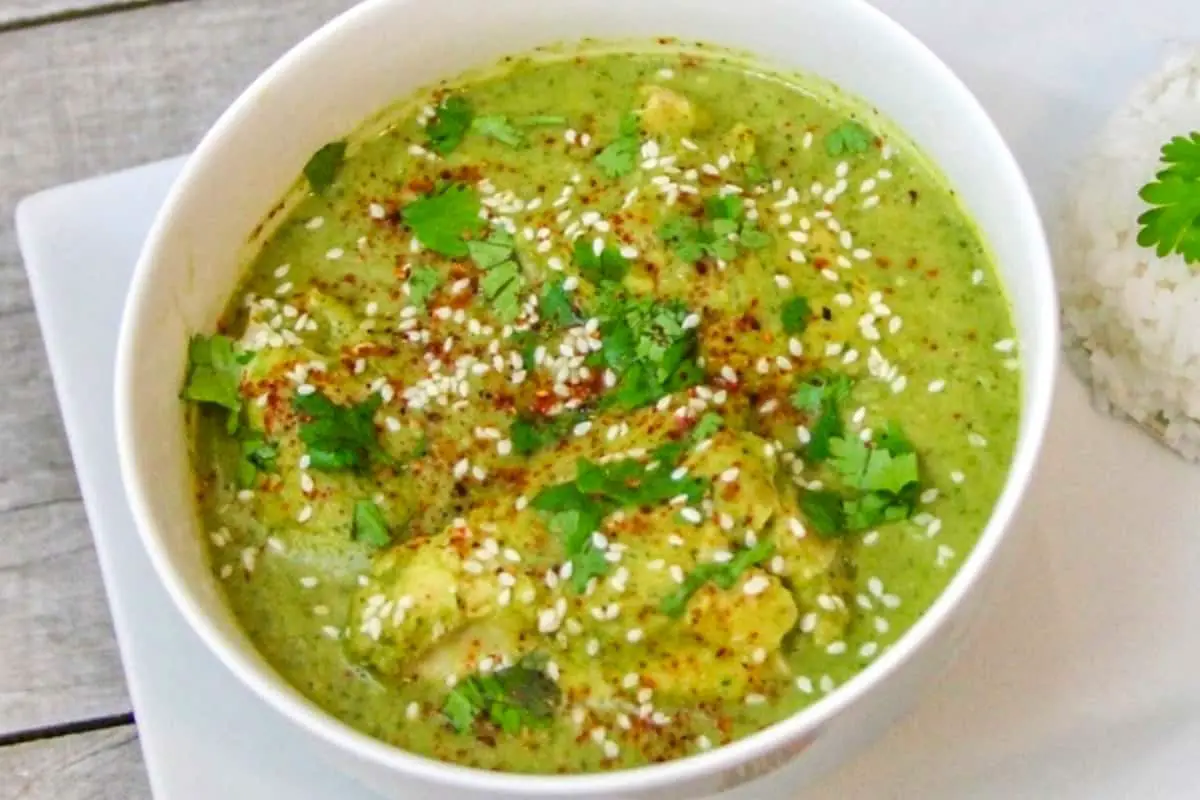 Jocón (pronounced ho-CON) is one of the most popular traditional chicken dishes in Guatemala. It is a recado, a style of meal that's one of the foundations of traditional Guatemalan Mayan cuisine. A recado is typically a thick stew made with a sauce.
It is one of the easiest Guatemalan food recipes to make. It's so economical it's perfect as an everyday dinner yet special enough to be a guaranteed crowd-pleaser when entertaining.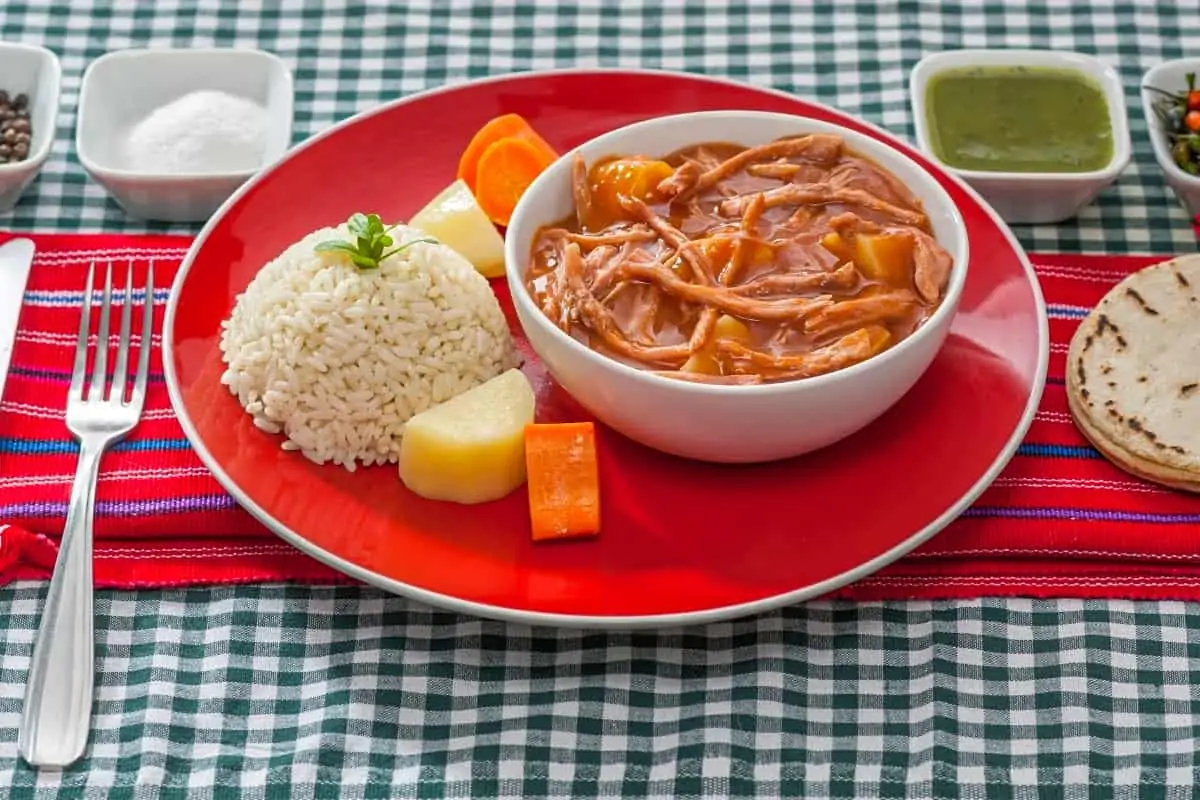 Hilachas comprises of shredded beef in a bed of tomato sauce. It can be served with tortillas, rice, or both. Hilachas loosely translates to "rags" and can also be served with Guajillo chiles, potatoes, carrots, and tomatillo.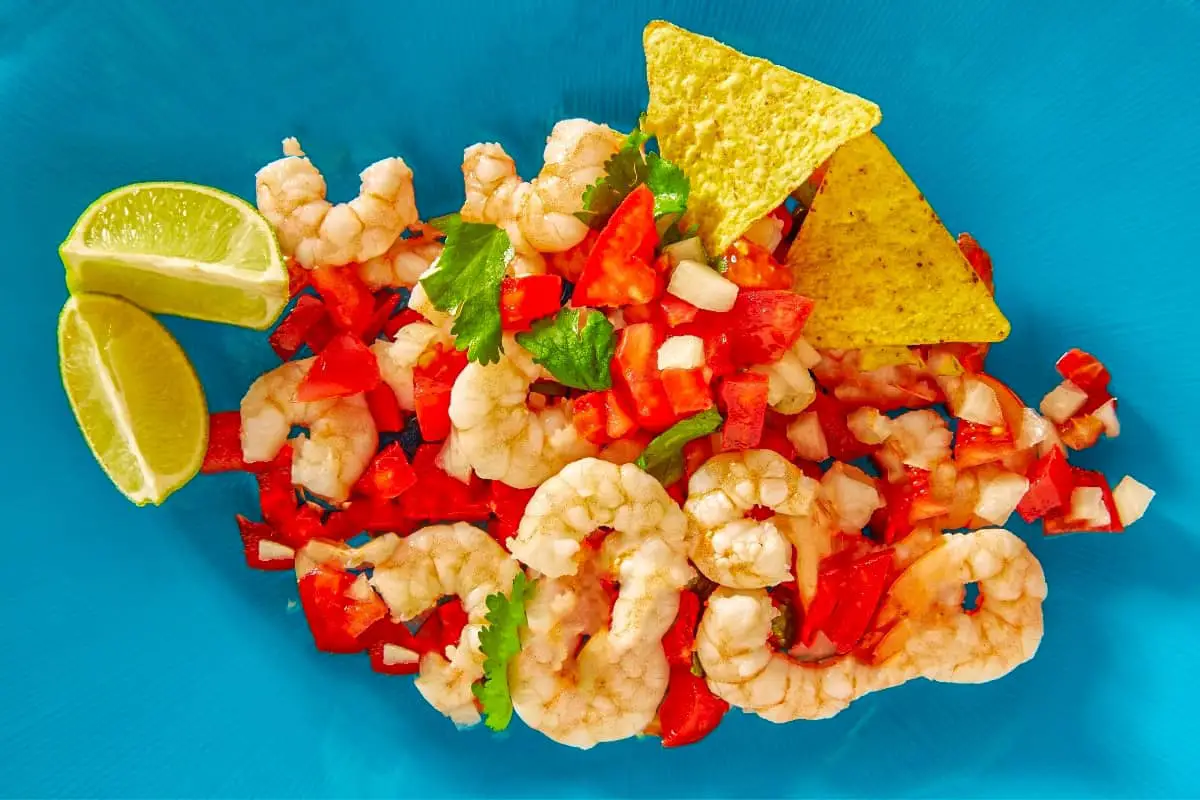 The most popular Guatemalan street food and snack is ceviche de camarón or mariscos. It features shrimp or seafood in a refreshing mix of tomatoes, onion, cilantro and celery cooked in lime juice.
Enjoy it with saltine crackers or tostadas and hot sauce during a day at the beach or when out and about in Guatemala City.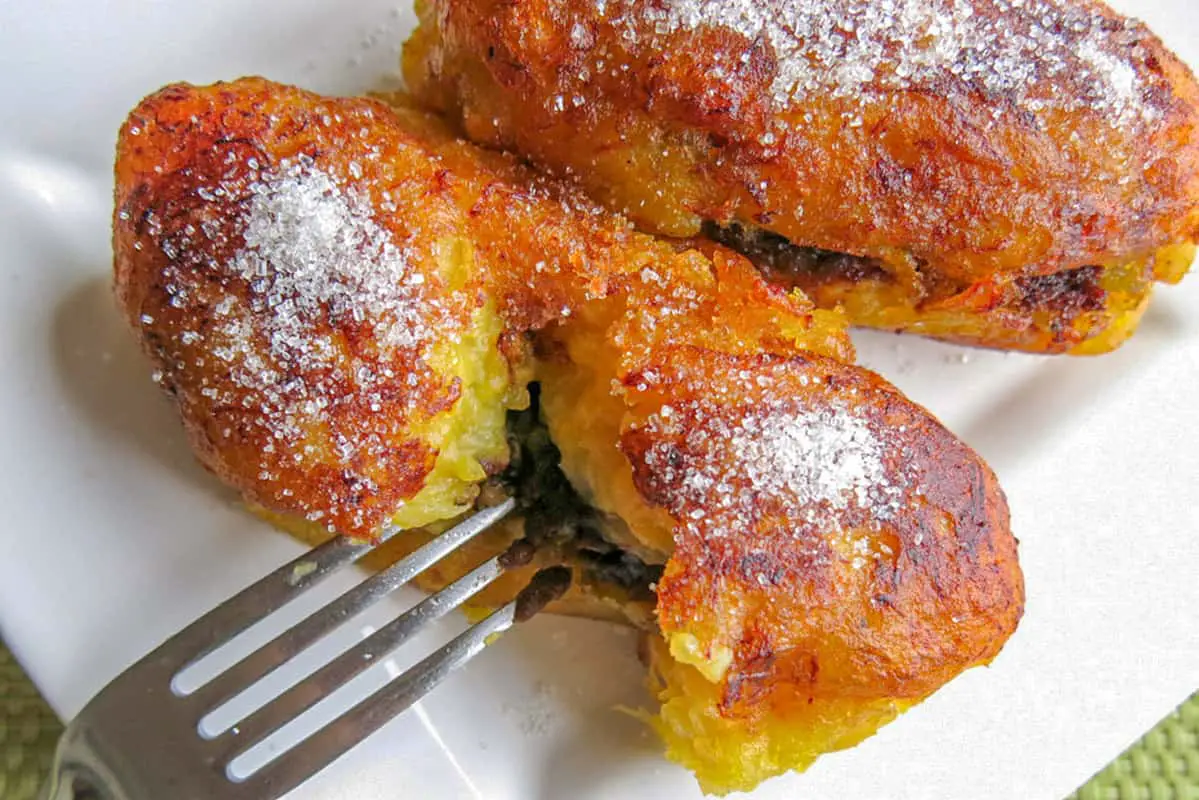 This recipe is from Guatemala and it can be used as a dessert or an appetizer or a 'just because' recipe. My grandmother taught me how to make it. Make as much as you want. Eat it plain or with a little sugar on top or with sour cream like we do in Guatemala!
The dish is a crazy mash-up of cooked plantain, sugar, refried bean paste, and cinnamon. The mixture is then deep-fried, leaving you in sweet heaven with every bite!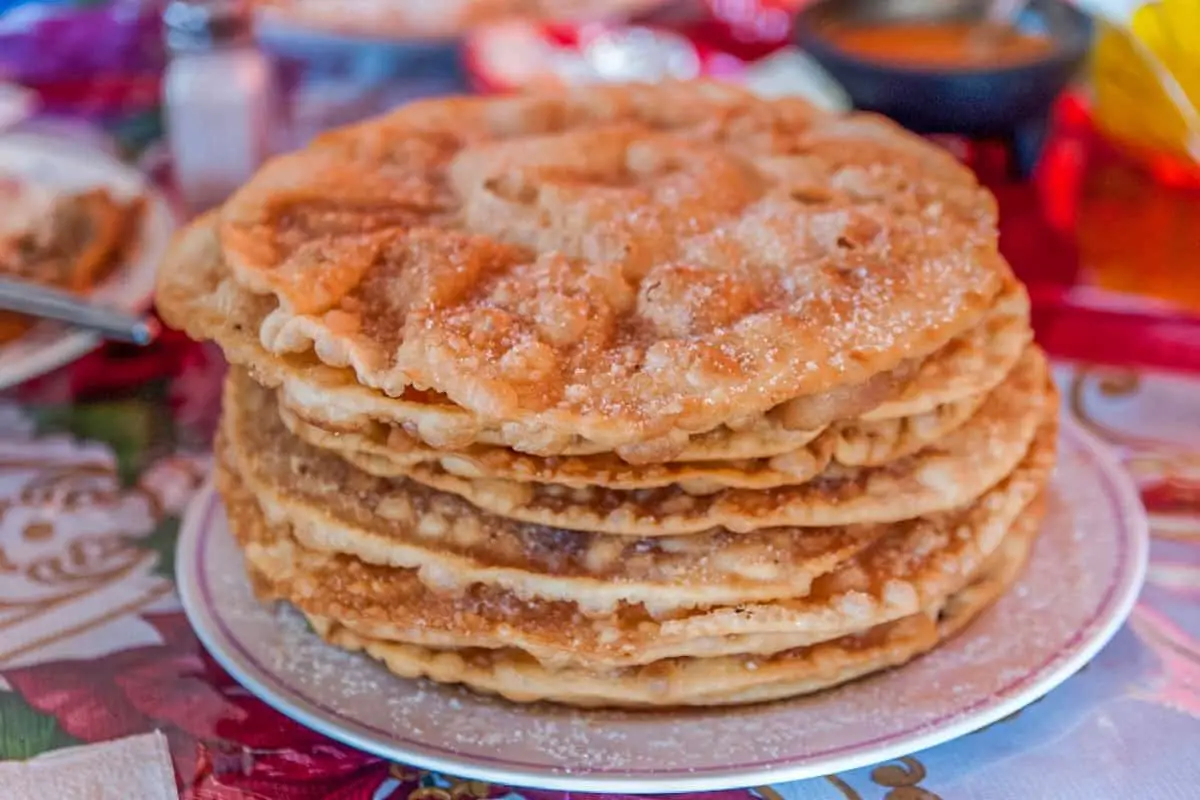 This light as air fried dough is an incredibly popular snack and dessert item found in many parts of the world such as Guatemala, Columbia, Cuba, and Mexico.
Customizable to fit your tastes, these fluffy treats could be dusted with powdered sugar, drizzled with honey, or even topped with cinnamon for a delicious afternoon snack or dessert. Simply set a batch out on the table and watch them be devoured!
Enchiladas are a messy street food that comprises of a variety of ingredients placed on a bed of fried tortillas. The toppings can be anything from minced meat, lettuce, egg, cheese, tomato salsa, onions, radishes, or the Guatemalan favorite-cabbage.
Guatemalan enchiladas or jardineras are a traditional Guatemalan dish. This fairly easy Guatemalan recipe is one of my favorite Guatemalan dishes. Made with flavorful ground beef and piled high with veggies is one of my favorite authentic Guatemalan foods.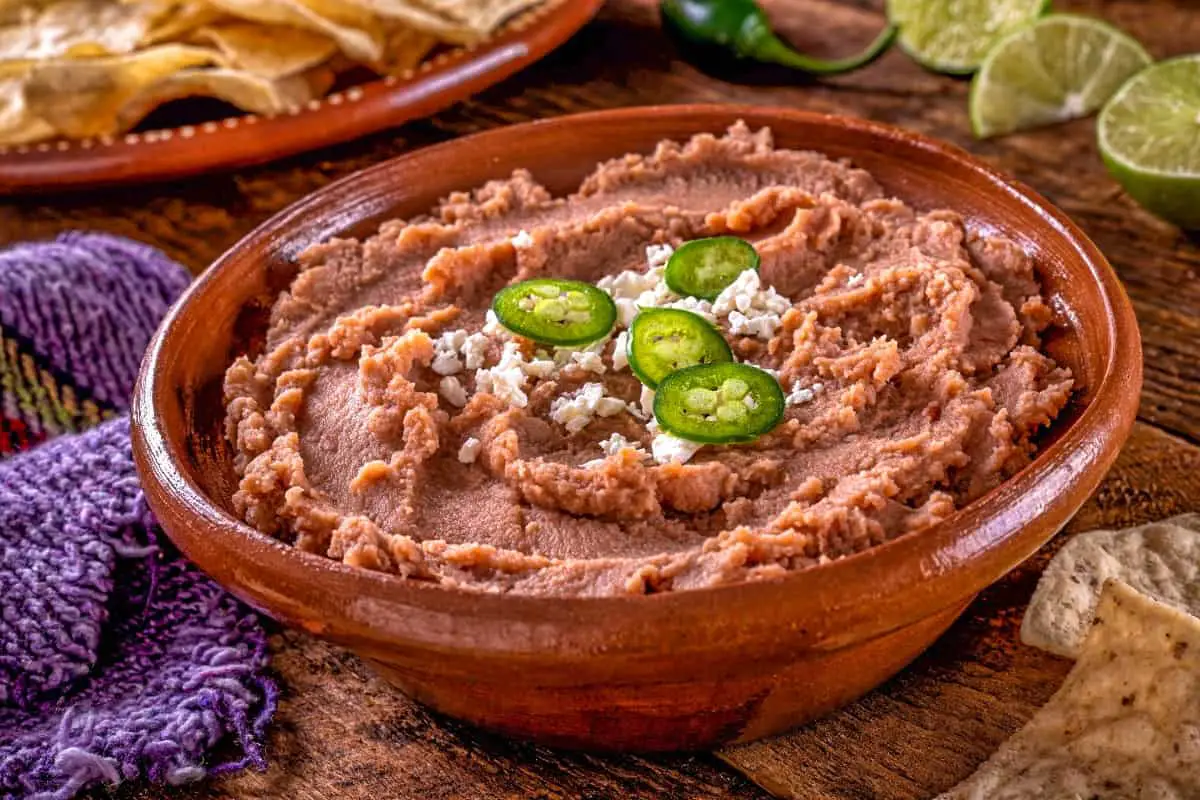 A typical Guatemalan breakfast will include eggs, caramelized plantain, a piece of white cheese, scrambled egg and frijoles volteados (refried beans).
A common dish (and a delicious one!) in Guatemala is Frijoles Volteados.
The consistency of frijoles volteados is rather like a creamy paste rather than a liquid. This common Guatemalan food has a wonderful, earthy flavor that's delicious on a tortilla or alongside an entree.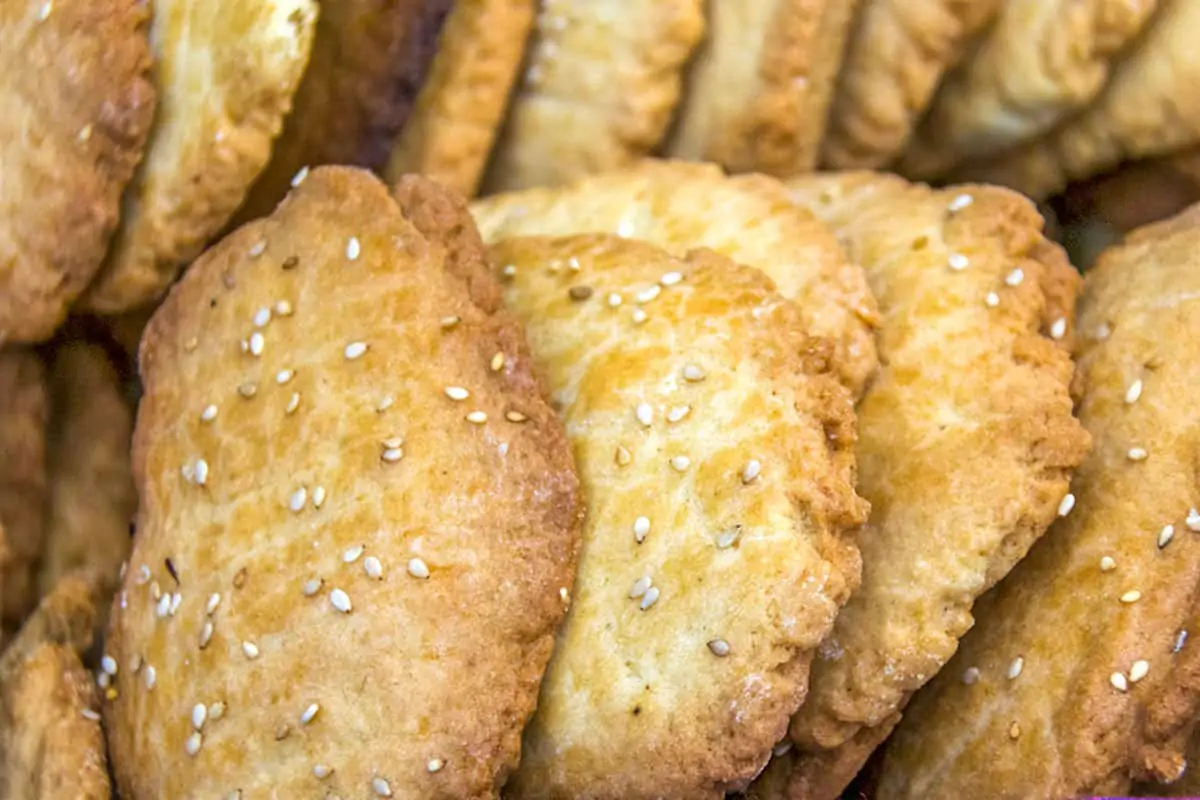 Champurradas is a cookie that originated in Guatemala. To give you an idea of what they are like, it's as if someone mixed together the best things about a biscotti and a sugar cookie and made something new.
They're crunchy and flat which makes them the perfect thing to dunk into a cup of coffee.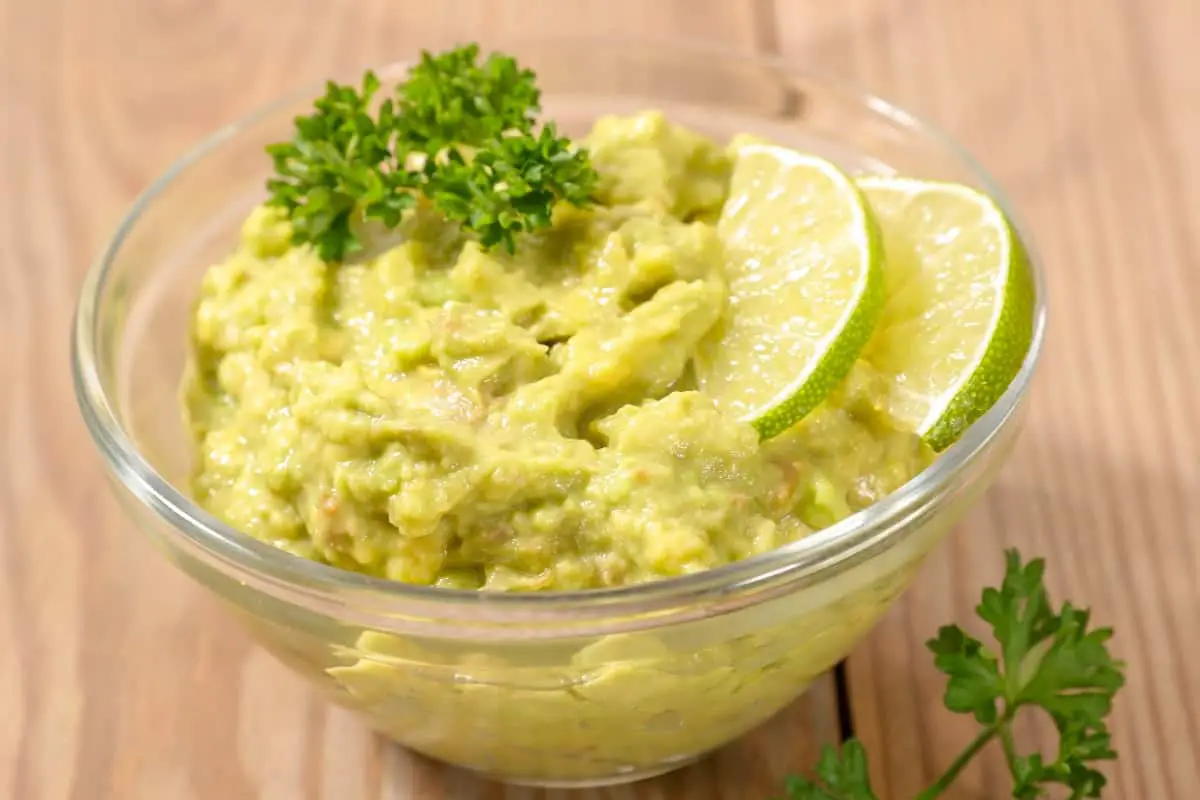 This quick and easy recipe for Guatemalan guacamole featuring ripe avocados is a traditional appetizer and snack throughout Guatemala.
It will take you less than five minutes to make and is the perfect dip for tortilla chips or topping for tacos. It's the easiest Guatemalan recipe you'll ever find!
Avocados are inexpensive, abundant and delicious throughout Guatemala. They're often served sliced into wedges but are also popular as guacamole.
Guatemalan guacamole rarely contains chiles or other ingredients beyond fresh lime juice, onion and salt (sometimes oregano or hard boiled egg). The sweet creamy flavor stands alone as the star ingredient.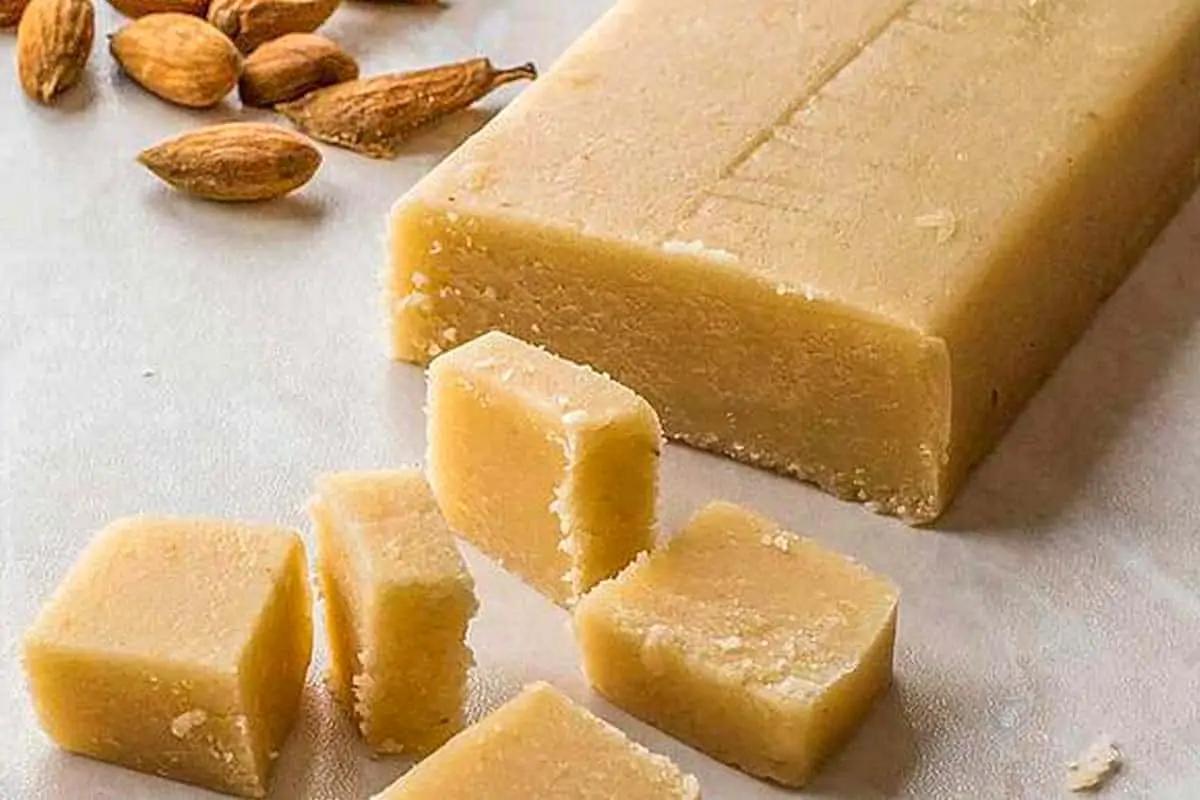 Mazapán as known in Guatemala) is perhaps the second most popular typical sweet in Guatemala. It is preferred and enjoyed by locals and foreigners throughout the year and especially during the patron saint festivities in the interior of the country.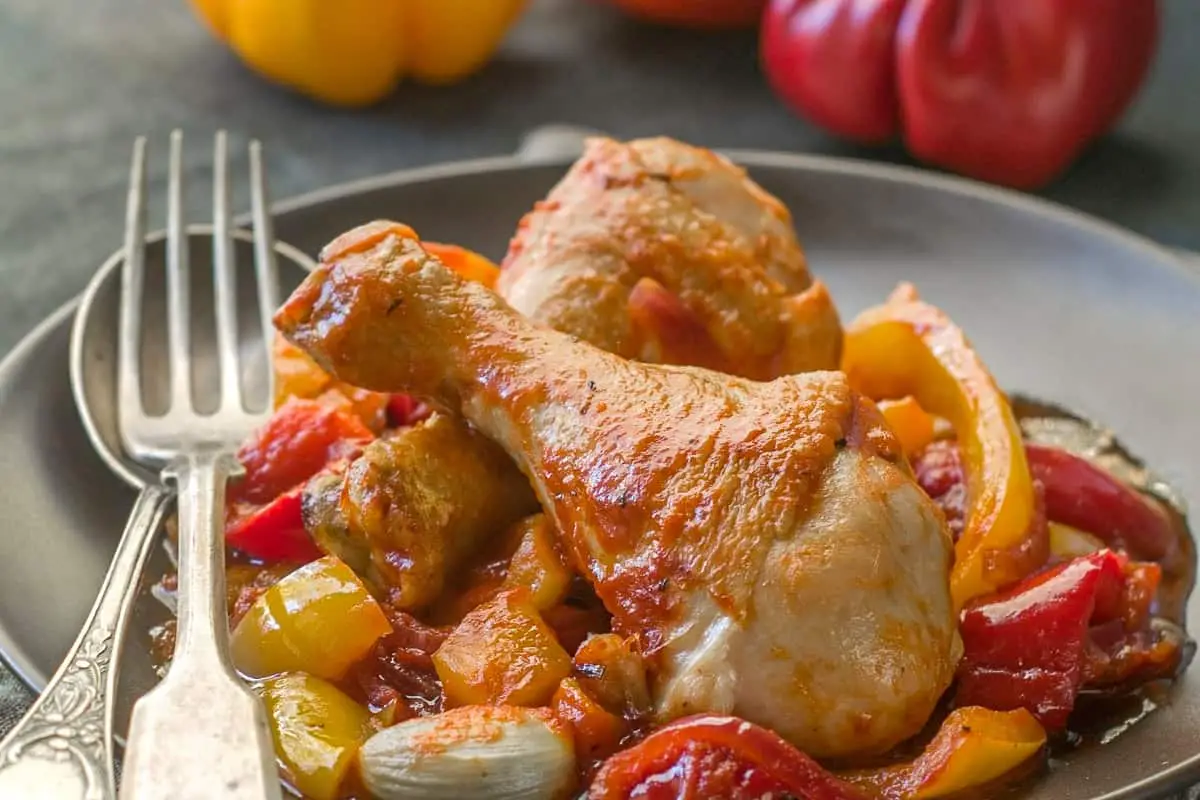 This mild, lightly-spiced chicken stew, known as pulique or pulique de pollo, is a delicious traditional Mayan dish typical in the highlands of Guatemala
It's a popular Guatemalan food eaten during holidays and ceremonies, special events and other large celebrations.
The humble banana bread is a classic among all the desserts in Guatemala. Locals call it pan de banano and it's one of the easiest Guatemalan desserts to make.
Made with ground beef and fresh vegetables in a beefy broth, this satisfying one-pot Guatemalan meal is an easy-to-make, economical comfort food that's both healthy and delicious!
This authentic albóndigas soup is the ultimate comfort food. It's a soothing and satisfying home-made soup with simple ingredients. For my Guatemala-born husband it's a dish that reminds him of his childhood. It's a very easy dish to make.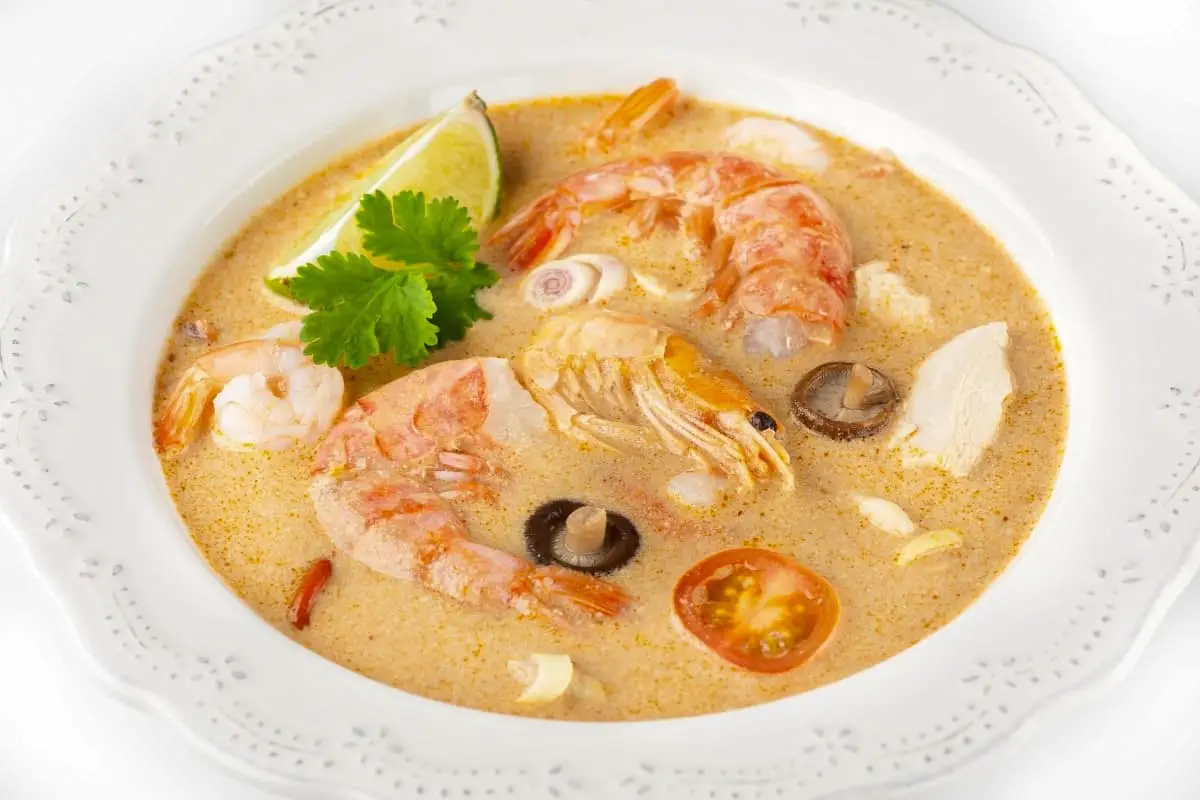 Tapado is one of the most famous dishes of Guatemala. It's a traditional dish of the Garifuna people who live on the Caribbean coast of Guatemala, Honduras and Belize.
This delicious seafood soup features a creamy coconut milk broth packed with fresh fish, lobster, shrimp, plantain and yucca. It's well worth seeking out on a trip to Livingston or Puerto Barrios.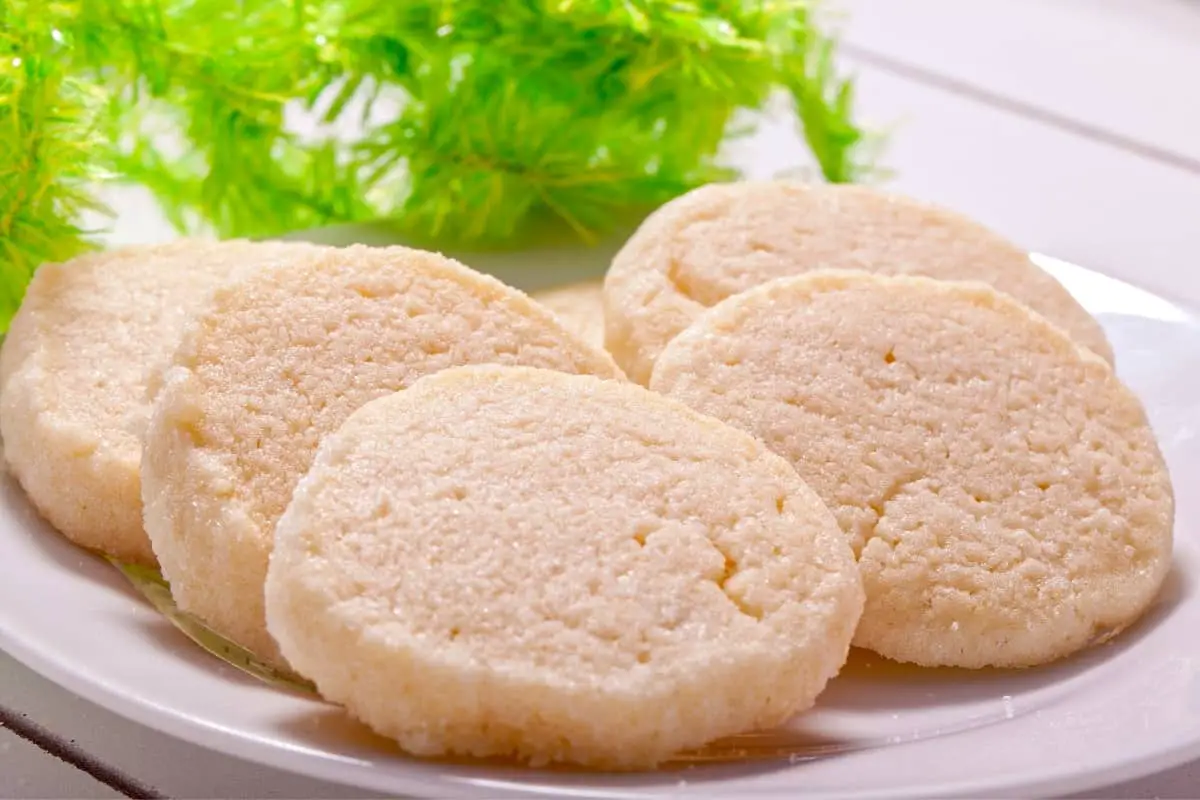 One of the most popular desserts in Guatemala has to be polvorosas or sweet shortbread cookies. They are crisp and hard on the outside but light and powdery on the inside. Taking its name from the word "polvo" that means powder.
Polvorosas are made with flour, butter, cinnamon and granulated sugar. What makes these Guatemalan desserts different from similar cookies in Venezuela or Colombia is that they are dusted with powdered sugar.
These cookies are traditionally round with a flat top and once you bite on them, you'll be surprised at the almost powdery texture that will leave crumbs in your mouth. That is mainly due to the lack of eggs in the dough batter, which gives polvorosas its unique consistency.
---
You May Want to Join Our Boondocking Group on Facebook For More Information
You May Want to Join Our Campfire Recipes Group on Facebook For More Information
For More Photos Visit Our Instagram at World Recipes Daily – Our Big Escape