When talking about Nicaragua foods, corn is one of the most fundamental components of most Nicaragua dishes. From the beginnings of Nicaragua Traditional food, it permeates all aspects of cuisine in Nicaragua. However there is much more to be found in Nicaraguan cuisine than just corn.
Nicaragua lies in Central America, north of Costa Rica. It boasts of the most sumptuous traditional food and drinks. The food represents the diversification of Costa Ricans influenced by traditional Nicaraguan, Spanish, Garifuna, and Creole cuisines. This food is affordable and worth every coin in your pocket.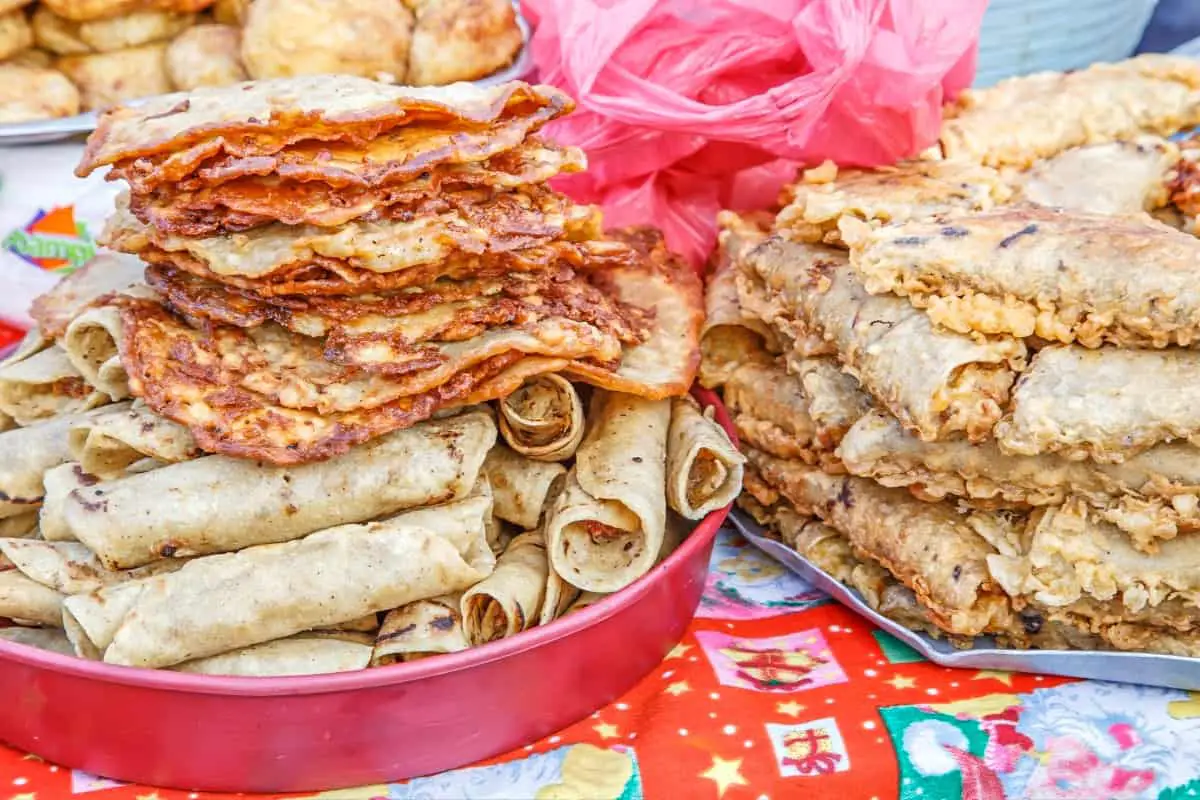 The History of Food From Nicaragua
Extended families and tribes who initially occupied eastern Nicaragua got their food by fishing along the shores of Lake Nicaragua. They also hunted and carried out slash and burn agriculture. Pineapples, corn, and cassava made a list of their staple food. Later in the 16th century, the Spanish people arrived in western Nicaragua, and they brought along their Spanish cuisine, which comprised rice and beans.
Since then, most Nicaraguan meals are based on Nicaraguan traditional foods that incorporate flavors and ingredients from Mexican, Spanish, Honduras, and Guatemala foods. These include peppers, rice, corn, plantains, beans, and Yucca, pork, turtle meat, which they seasoned using onions and garlic.
Gallo Pinto Brief History
Gallo Pinto is a national dish for Costa Ricans and Nicaraguans. Costa Ricans believe the dish came into existence in the 1930s in the San Jose suburb. Some Nicaraguans believe the Spanish people and others by the African slaves brought the dish to the Caribbean shores.
To- date, Costa Ricans and Nicaraguans both claim Gallo pinto as their own. This has led to cooking competitions over the years, wherein in 2003, Costa Rica cooked 970 pounds of the food in one go. In response to this, Nicaragua cooked 1200 gallons, which were enough to feed 10000 people.
The competition went on in 2007 where the Costa Ricans cooked the biggest Gallo Pinto meal, which fed over 25000 people. To respond to this, Nicaraguans cooked another big pot that fed almost 50,000 people.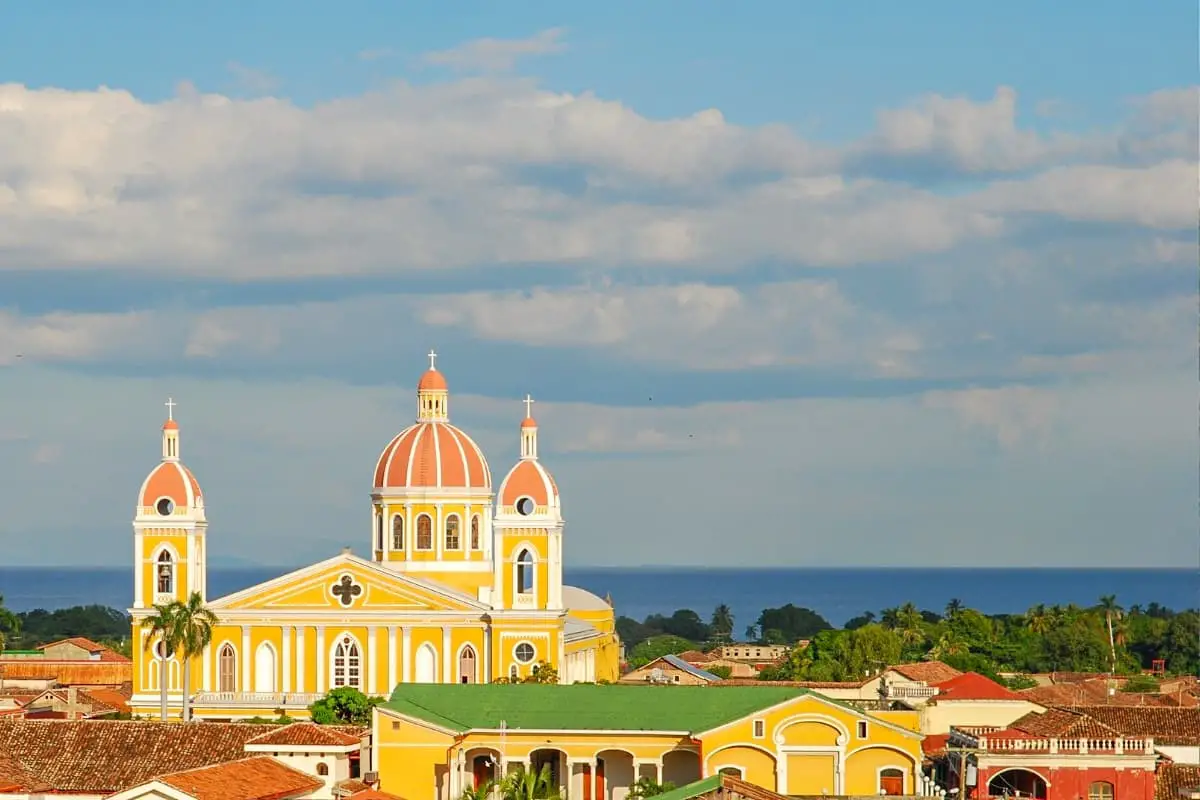 Old Style Nicaragua Foods and Cooking
The traditional way of cooking Nicaragua is simple with locally available ingredients. As earlier mentioned, most Nicaraguan foods comprised beans, rice, corn, eggs, coconut, garlic, and onions. Nicaraguans would cook rice mixed with boiled red or black beans. The mixture would get fried with garlic and onions and coconut milk.
Nicaraguans used corn to make cornbread and tortillas. Sometimes, residents roasted or boiled corn together with the comb and ate it as a snack. Tortillas are made by soaking dried maize in lime water for curing purposes.
This process made the skin of the corn kernels peel off. The peeled maize was ground using stones to make some floor. The extracted floor would make a dough known as masa nixtamal era, which was flat pressed using a rolling pin to make thin patties. It got cooked on an extremely hot Comal.
People ate tortillas alongside other dishes such as fried beans, pork, and poultry. Corn also made its way into making drinks. Nicaraguans made corn milk which was mixed with coffee or taken plain for breakfast.
Besides cooking food, Nicaraguans had various fruits that they grew on their farms and others alongside the coast. They had plenty of pineapples, coconuts, mangoes, papaya, and yucca roots. People would eat the fruits as side dishes or randomly as a snack.
Modern Nicaragua Foods and Cooking
Today the Nicaraguan kitchen comprises local tropical products with additional ingredients such as tomatoes, onions, cheese, rice, beans, corn, garlic, mustard, milk, mayonnaise, oranges, cinnamon and vanilla.
Most people include meat in their Nicaraguan foods. For instance, they use meat from cow's tales, stomach, brains, and testicles. Pork comprised pork blood, hoofs, and skin commonly used in making chicharron. Pork skin usually is deep-fried to make a crispy and tasty dish eaten alongside rice and beans. For modern Gallo Pinto, it incorporates additional ingredients such as modern spices and coconut oil that add a unique taste to the food.
As for the fruits, people nowadays slice them all together in a bowl to make fruit salad. Others slice single fruits such as pineapples and mix them with cinnamon to make sweet desserts. Coconut water is used to make coconut juice mixed with other fruits such as pineapples taken alongside Nicaragua foods as a refreshment.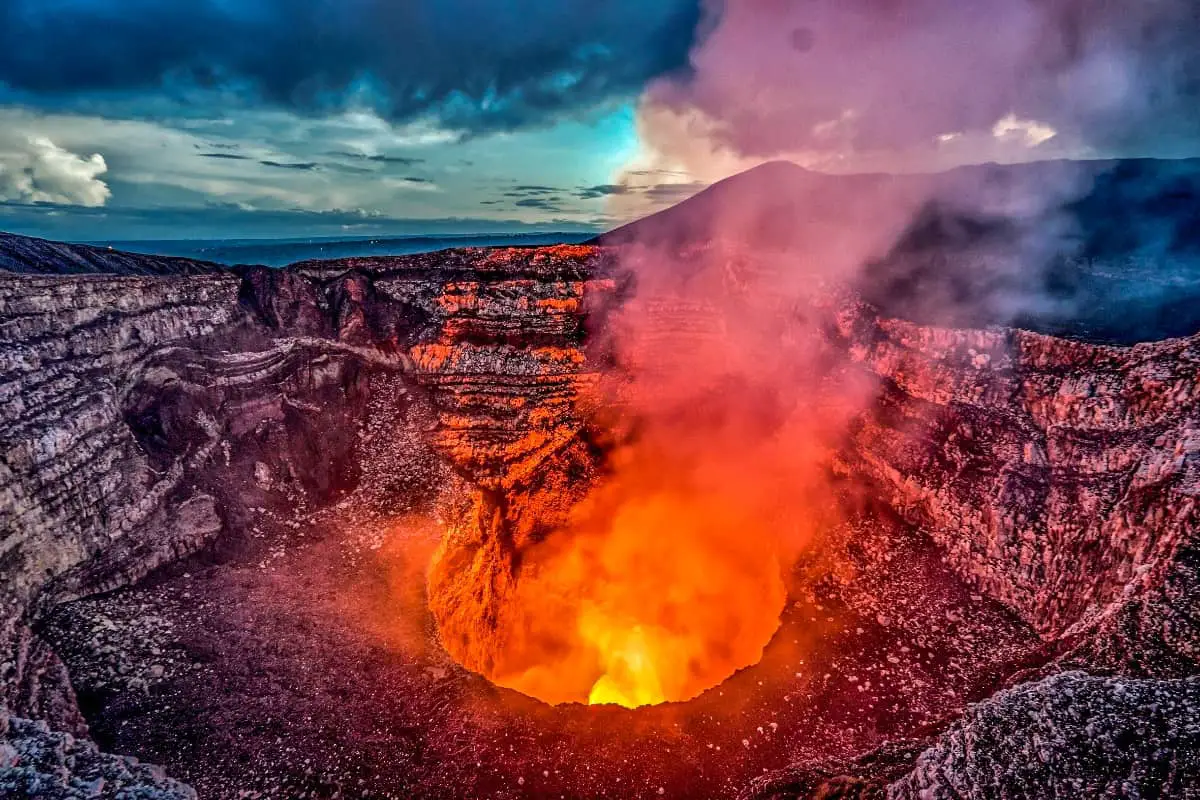 Main Staples of Nicaragua Cuisine
Nicaraguan cuisine is a mixture of indigenous and Creole traditions. As in many other Latin American countries, corn is a staple. It is used in many of the widely consumed dishes, such as nacatamal, and indio viejo. Corn is not only used in food; it is also an ingredient for drinks such as pinolillo and chicha as well as in sweets and desserts.
Other staples are rice and beans. Rice is eaten when corn is not, and beans are consumed as a cheap protein by the majority of Nicaraguans. It is common for rice and beans to be eaten as a breakfast dish. There are many meals including these two staples; one popular dish, gallo pinto, is often served as lunch, sometimes with eggs.
Nicaraguans do not limit their diet solely to corn, rice, and beans. Many Nicaraguans have small gardens of their own full of vegetables.
Commonly used ingredients (including fruits and vegetables) are peanuts, cabbage (shredded in vinegar, this is called "ensalada" and used as a side dish. Sometimes carrots and beets are added.) carrots, beets, butternut squash, plantains, bananas, fresh ginger, onion, potato, peppers, jocote, grosella, mimbro, mango, papaya, tamarind, pipian, apples, avocado, yuca, and quequisque. Herbs such as cilantro, oregano, and achiote are also used in cooking.
Frequently Asked Questions About Nicaragua Foods
1. What Are Considered the Nicaragua National Foods?
The country's national dish is gallo pinto (fried rice mixed with black beans and other spices). The traditional drink known as chicha is made with corn, water, and sugar. Appetizers called rosquillas are made with baked corn dough, cheese, and butter.
2. What Are Some Famous Foods in Nicaragua?
Vigorón: A traditional Nicaraguan dish, basically it's boiled yuca (cassava) with crispy pork skin and a refreshing cabbage salad.
Gallo Pinto: A traditional dish from Central America. Consisting of rice and beans as a base. It is tossed in a slightly sweet, but kinda spicy hot sauce, called Lizano, along with a few other spices.
Arroz a la Valenciana: A typical Latin American dish. In Nicaragua it is referred to as a Latin American version of Valencian paella.
Tres Leches Cake: The cake with three milks is one of the most traditional recipes of Nicaragua. Uses of three different types of milk: whole milk (or cream), evaporated milk and sweetened condensed milk.
3. What Do Nicaraguans Eat for Lunch?
At lunch or dinner, rice and beans are an integral part of a casado (which translates as "married" and is the name for the local version of a blue-plate special). A casado usually consists of cabbage-and-tomato salad; fried plantains (a starchy, banana-like fruit); and a chicken, fish, or meat dish of some sort.
4. What is a Typical Dinner in Nicaragua?
A characteristic Nicaragua meal that you can try all over the country might include a meat like chicken, pork, or fresh seafood from Nicaragua's expansive coasts. Along with deep-fried plantains, rice, and beans (gallo pinto) and a cabbage salad. Coconut water and meat are also a common ingredient, mostly on the Caribbean coast.
5. What Are Some Popular Desserts in Nicaragua?
Pio Quinto: Every Nicaraguan Christmas table will not be complete without Pio Quinto. A Nicaraguan dessert consisting of cake drenched in rum, topped with a custard, and dusted with cinnamon. Some recipes also include rum soaked prunes or raisins.
Sopa Borracha: A delicious traditional Nicaraguan dessert that consists of bathing the marquesote with a syrup with rum and flavored with cinnamon, rum and tasty raisins.
Roles de Canela: Nicaragua cinnamon rolls. They are considered staples in Nicaraguan cuisine. Nicaraguan cinnamon rolls are actually more similar to Swedish cinnamon buns.
Ayote en Miel: Squash in Nicaraguan honey. The squash in honey is a simple and tasty traditional sweet dessert, which is prepared with sweet squash (known in other countries as pumpkin).
Atolillo: Atolillo is a humble little custard made with milk, egg yolks, sugar, cornstarch, and lightly flavored with cinnamon.
Perrereque: The Nicaraguan perrereque is a delicious dessert based on corn and milk which is very popular in various areas of the country, it is a kind of cake or sweet cake with a lot of traditional flavor.
24 Easy Recipes for Nicaragua Dishes
1. Gallo Pinto – Nicaragua Foods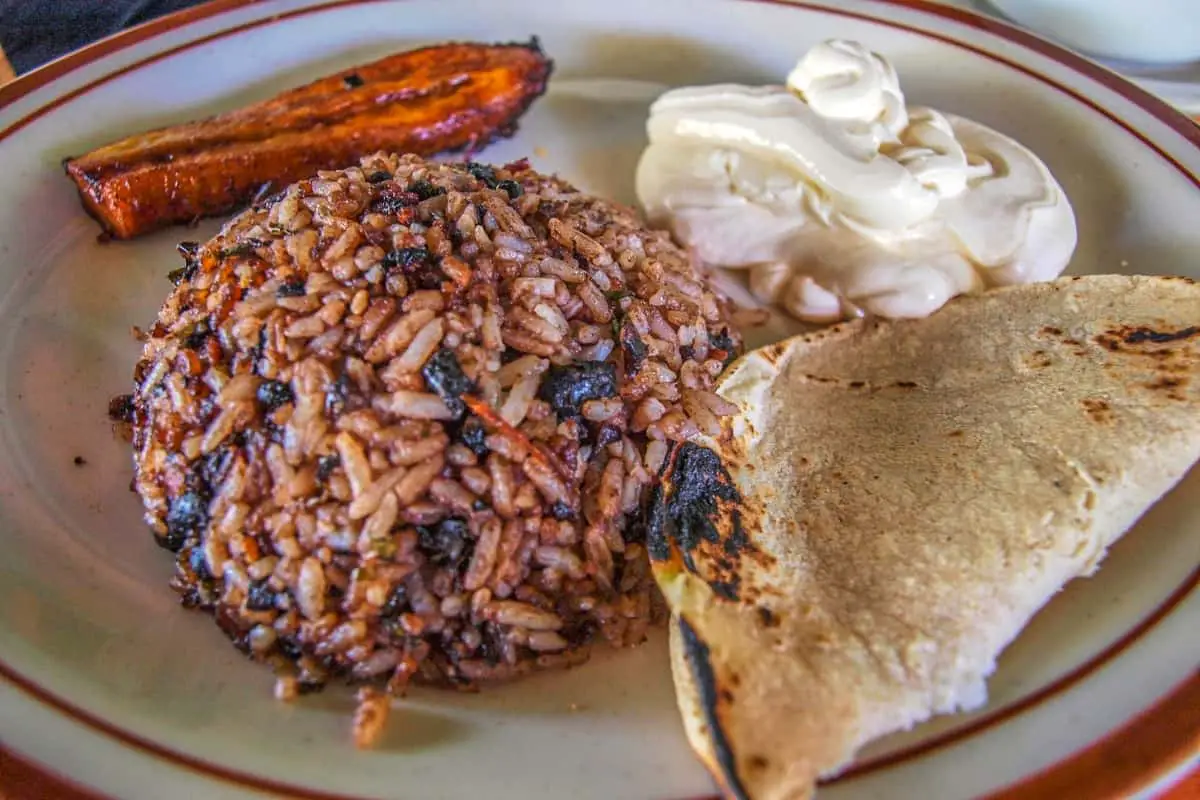 2. Arroz a la Valenciana – Nicaragua Traditional Food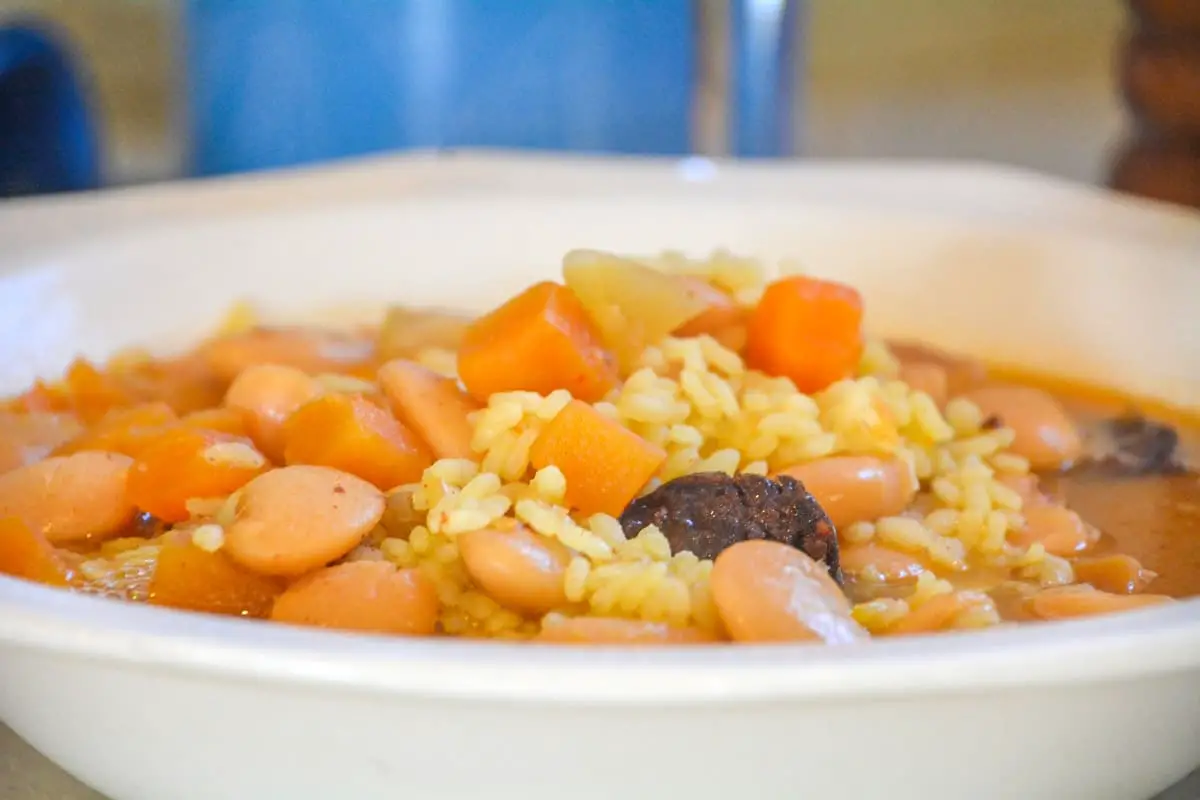 3. Vigorón – Nicaragua Recipes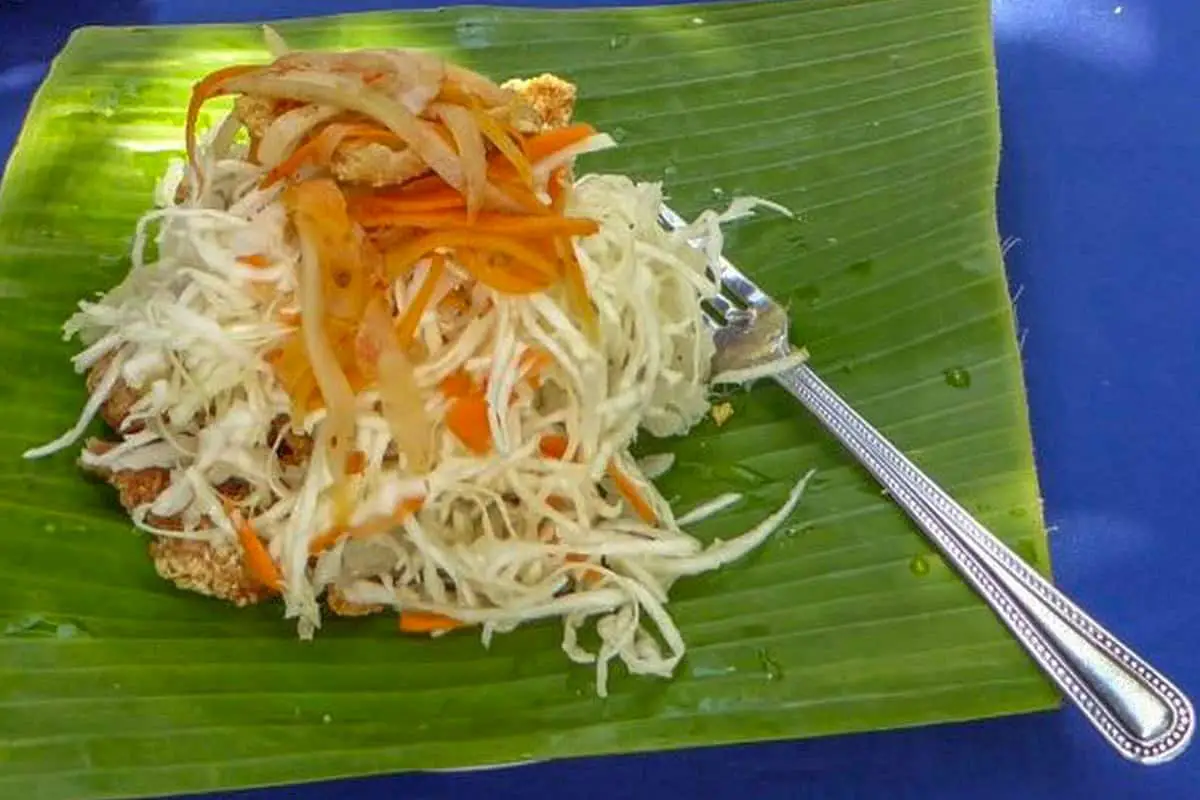 4. Nacatamal (tamales) – Nicaragua Traditional Food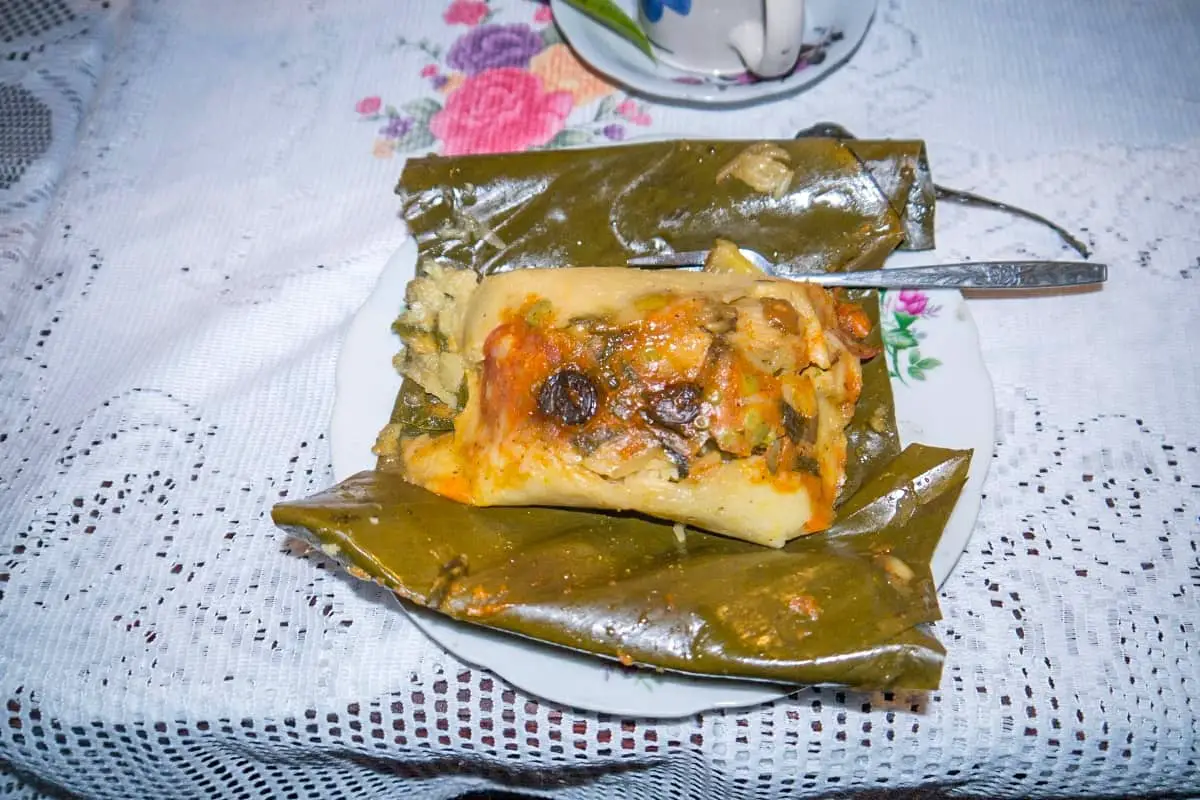 5. Indio Viejo (beef stew) – Nicaragua Foods
6. Güirilas – Nicaragua Traditional Food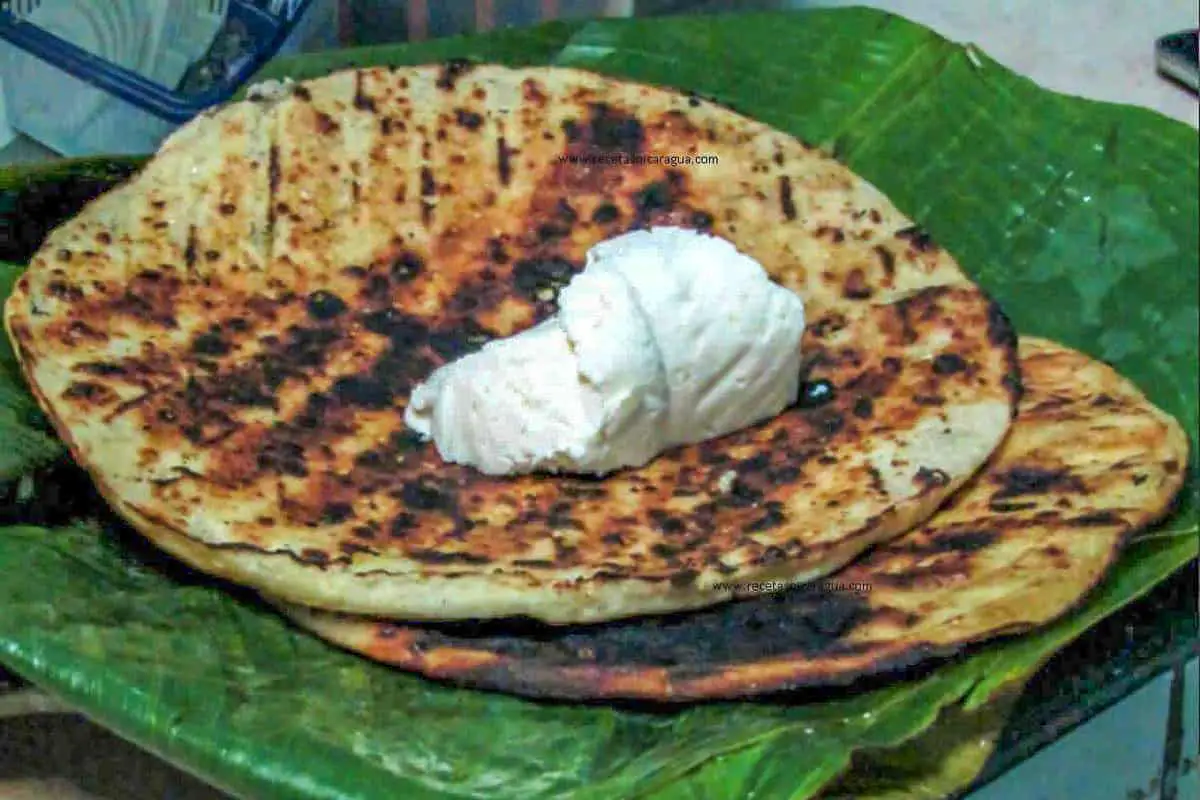 7. Maduros en Gloria – Nicaragua Recipes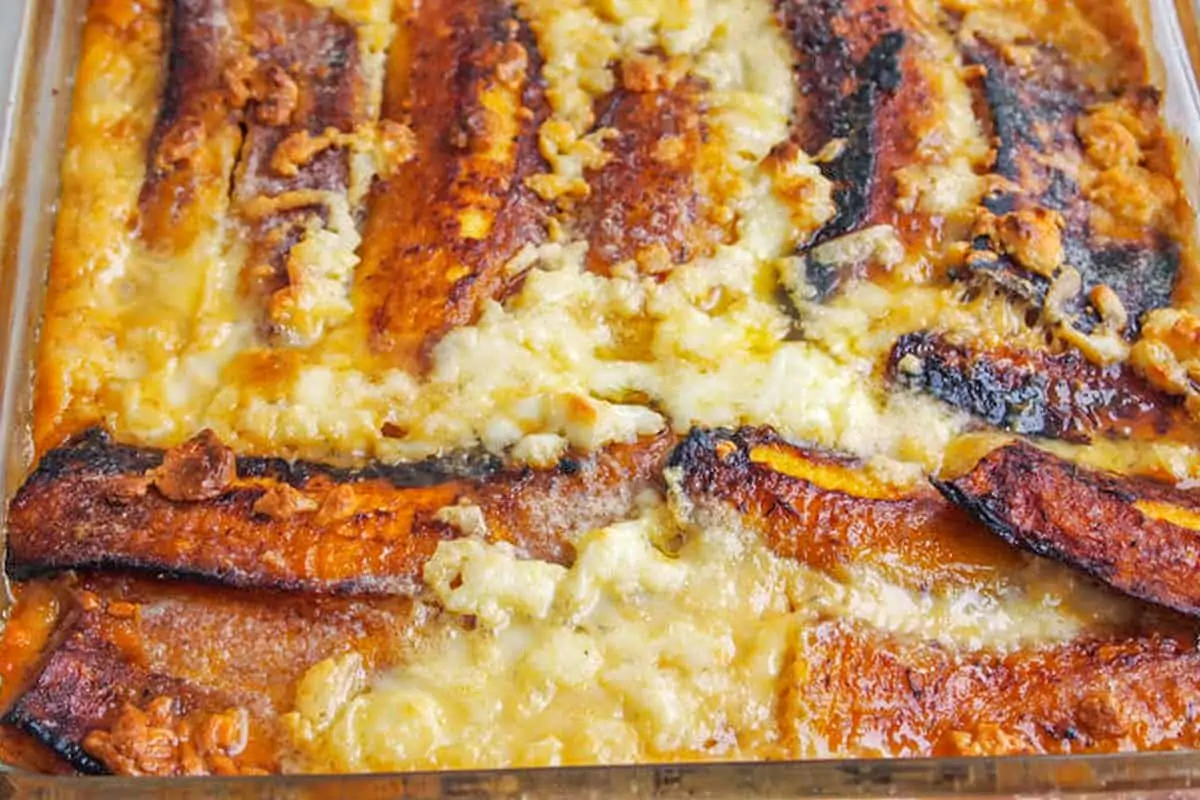 8. Perrerreques – Nicaraguan Desserts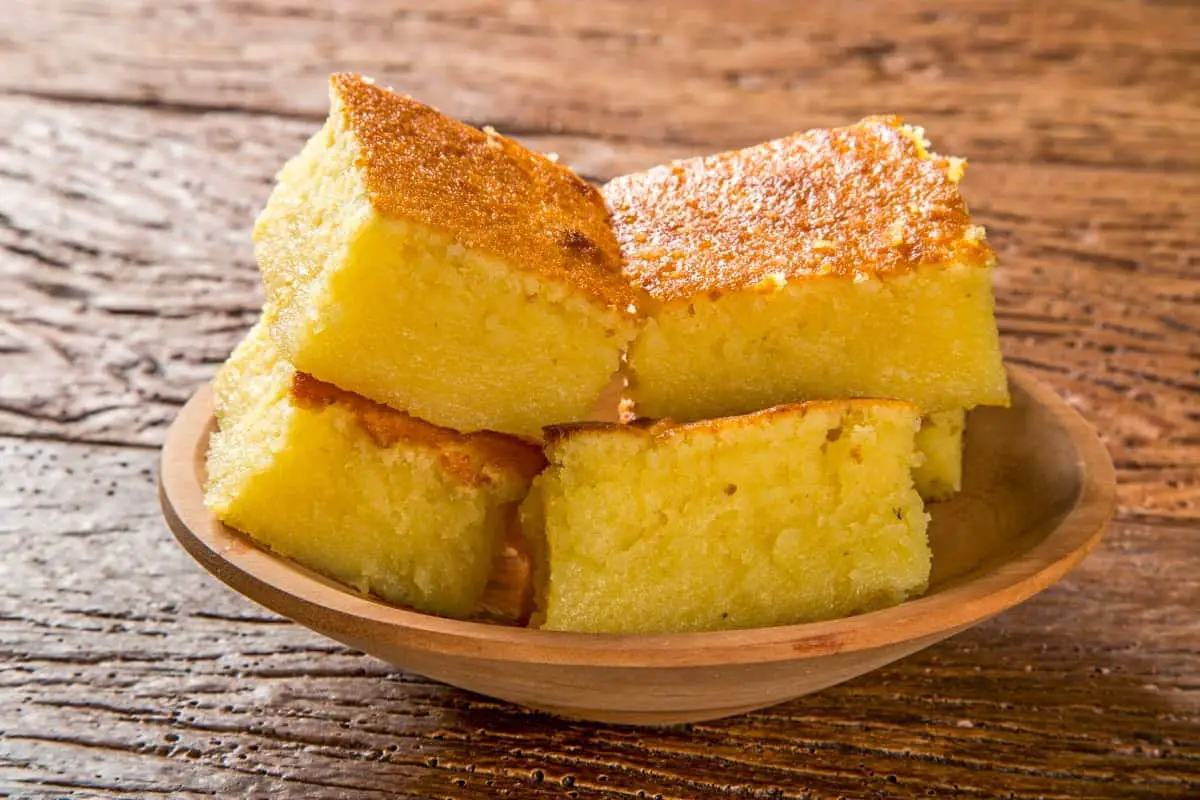 9. Nicaraguan Quesillo – Nicaragua Foods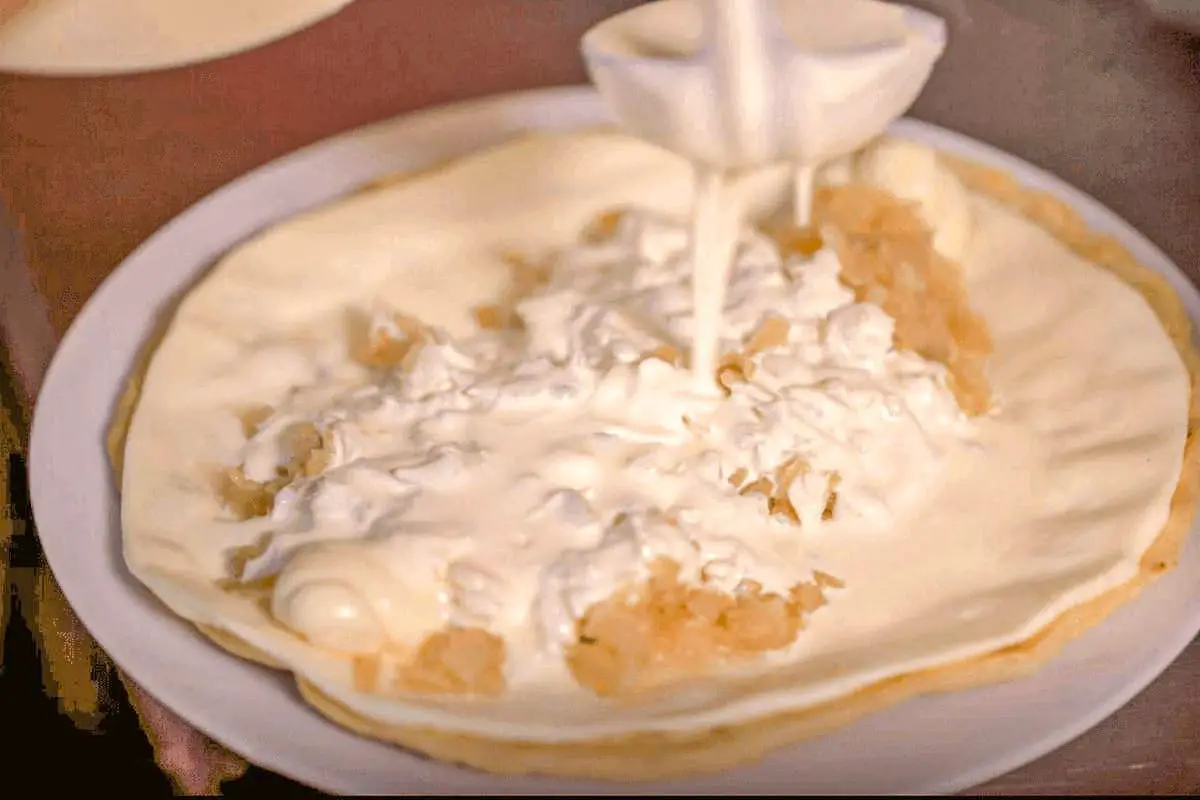 10. Baho – Nicaragua Traditional Food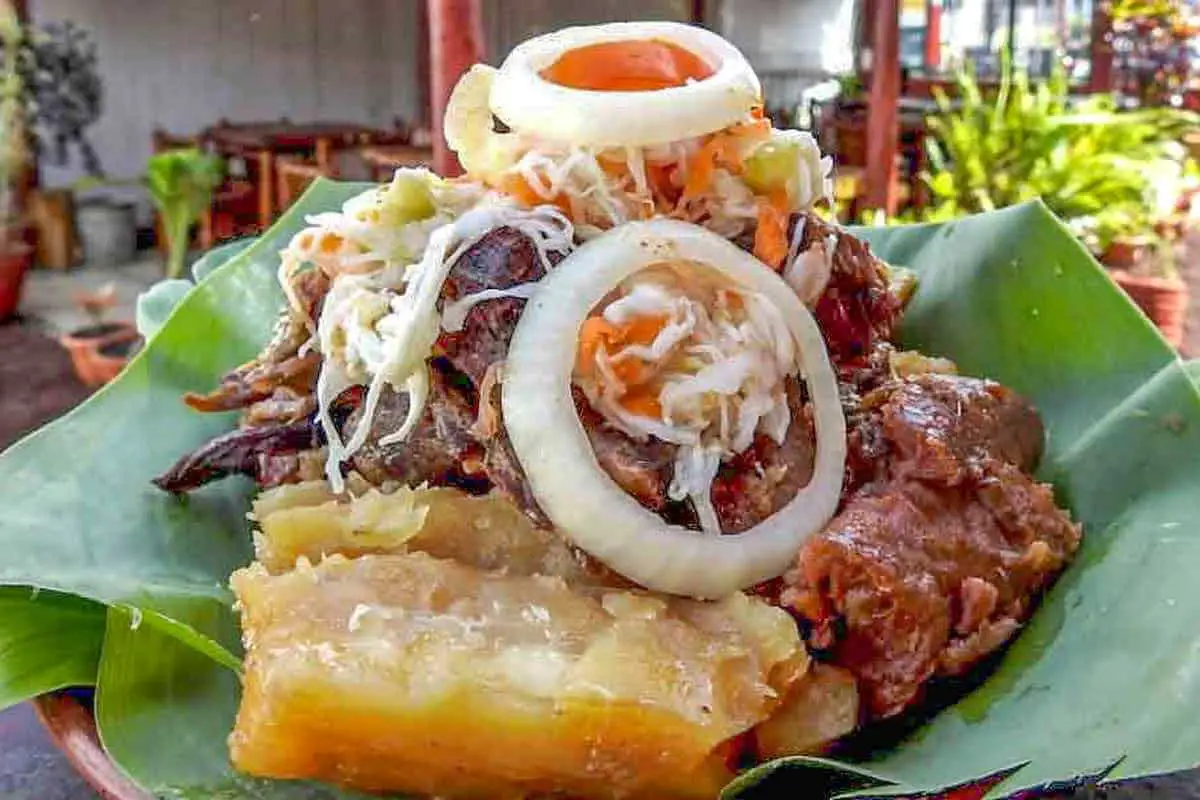 11. Pio Quinto – Nicaraguan Desserts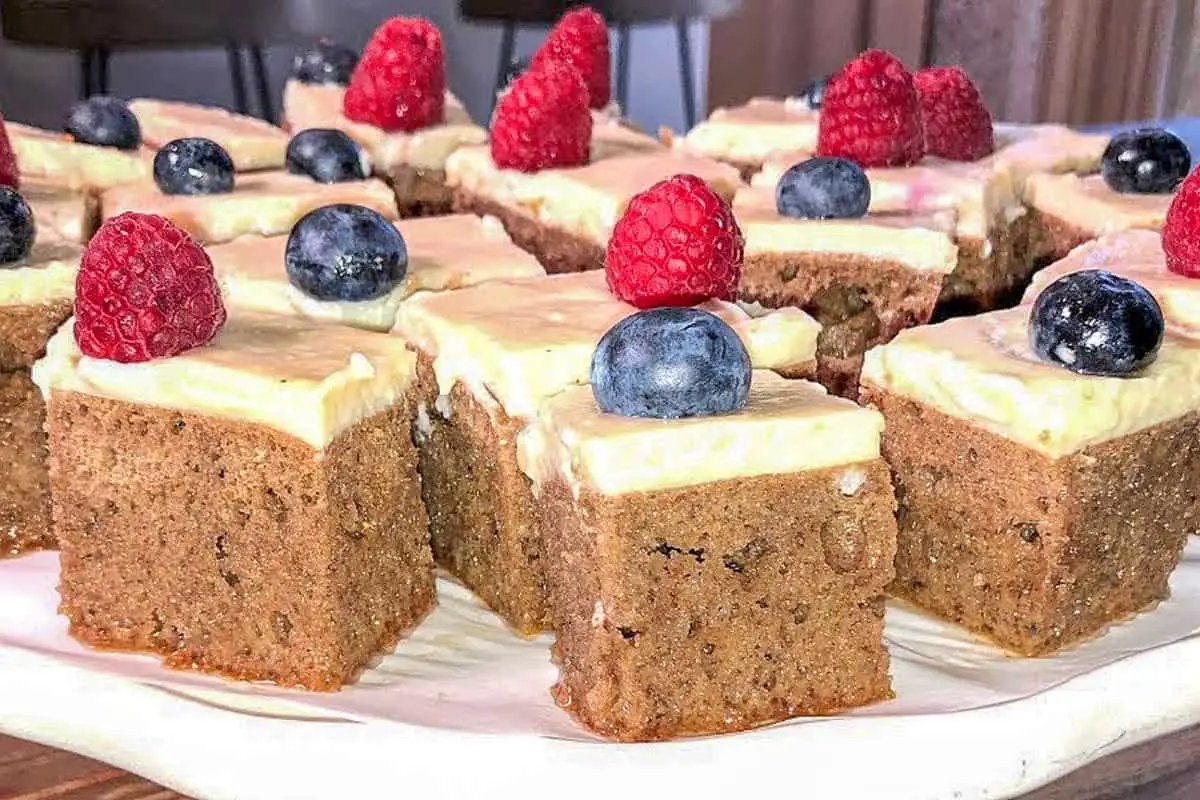 12. Salpicon (mincemeat) – Nicaragua Traditional Food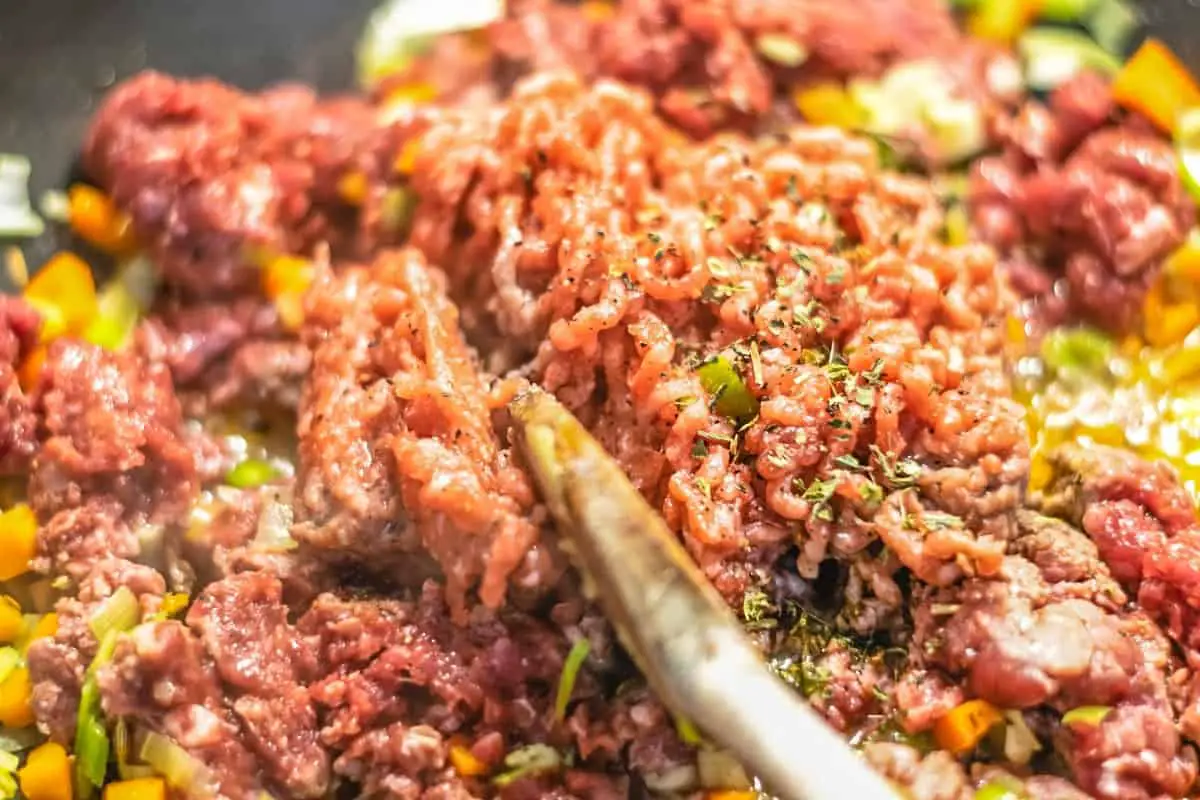 13. Carne Asada – Nicaragua Foods
14. Quesillo – Nicaragua Recipes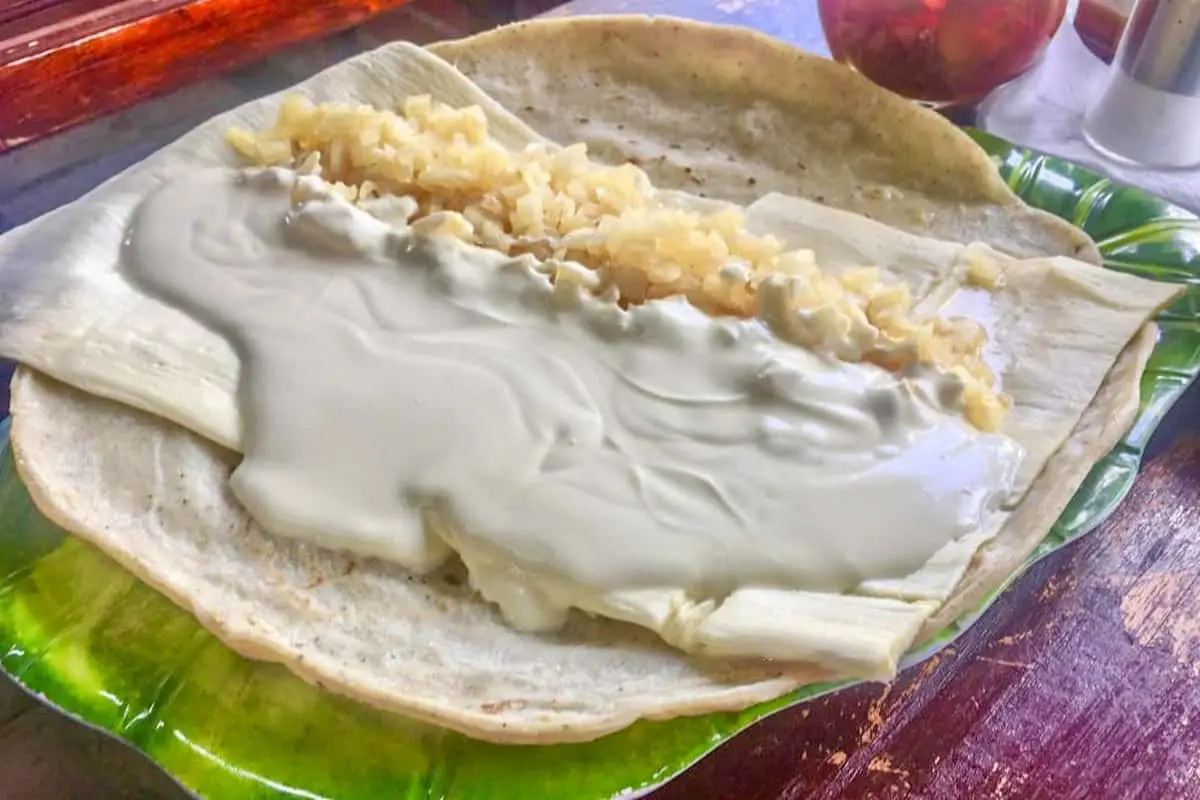 15. Rondón – Nicaragua Traditional Food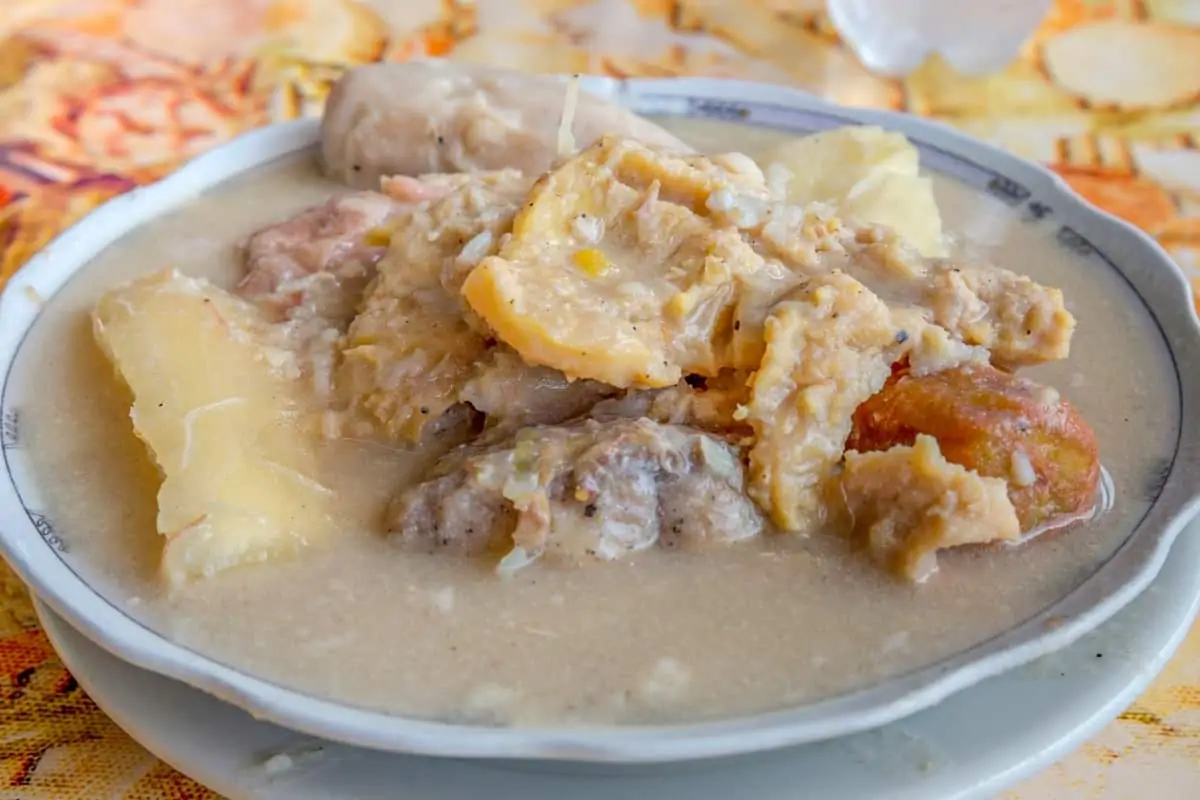 16. Chancho con Yuca – Nicaragua Food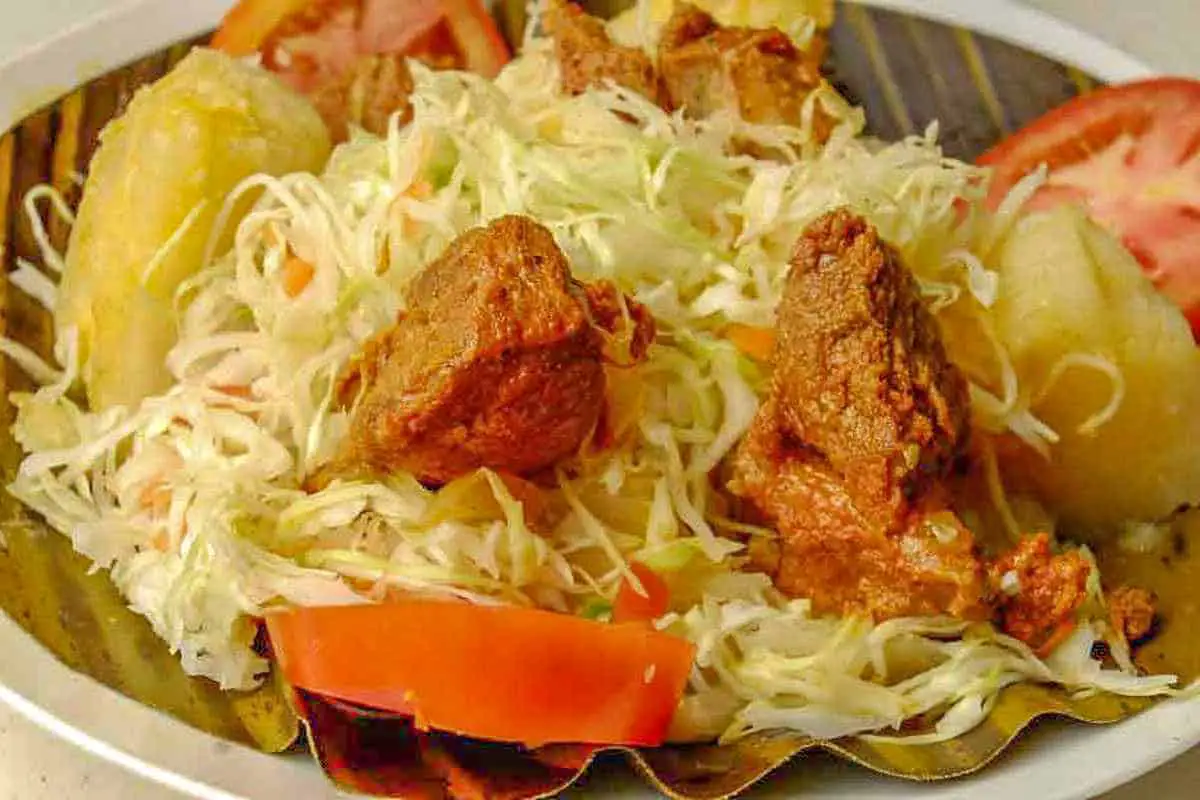 17. Pollo Jalapeño – Nicaragua Traditional Food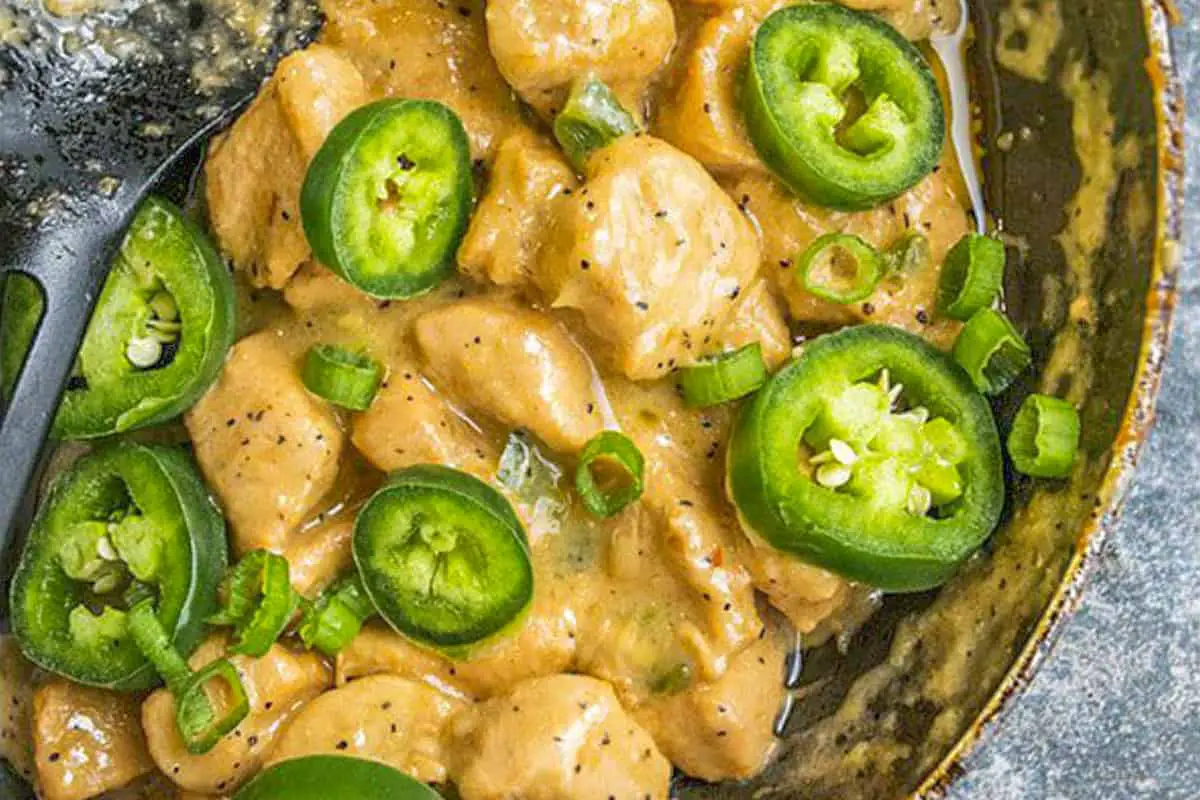 18. Caballo Bayo – Nicaragua Recipes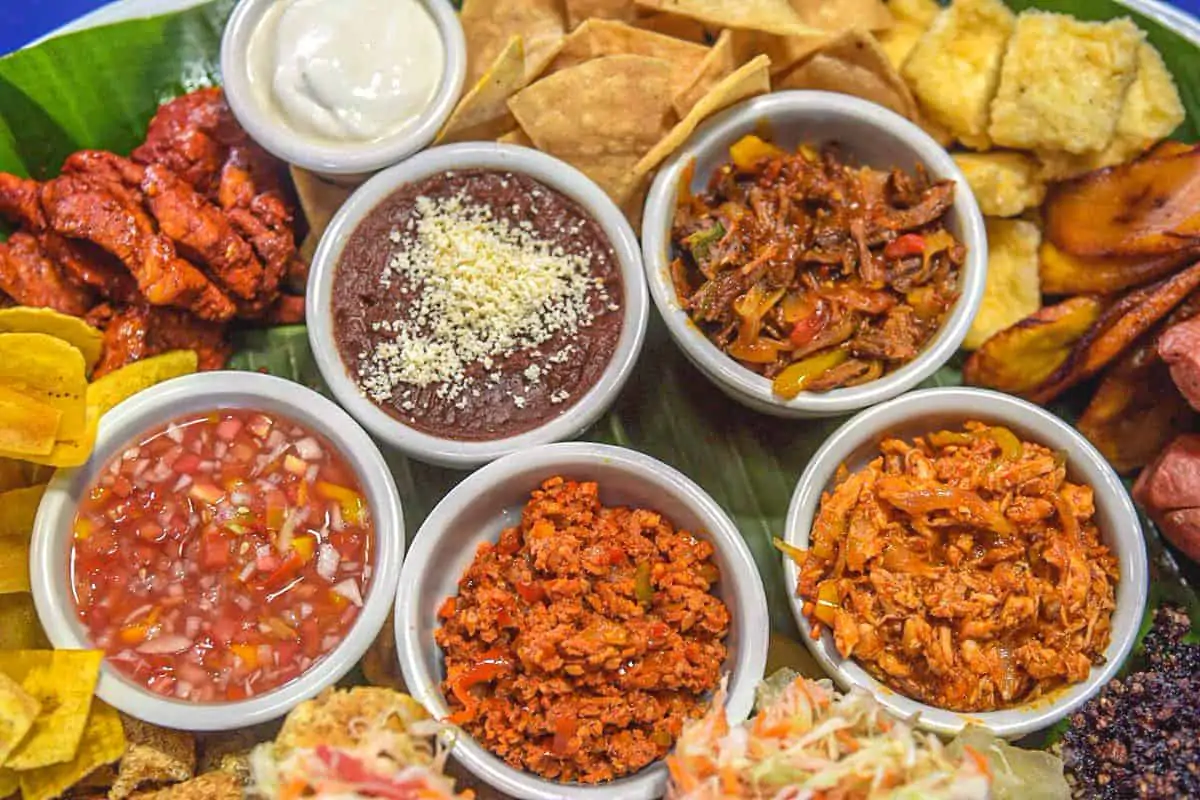 19. Rosquillas – Nicaraguan Desserts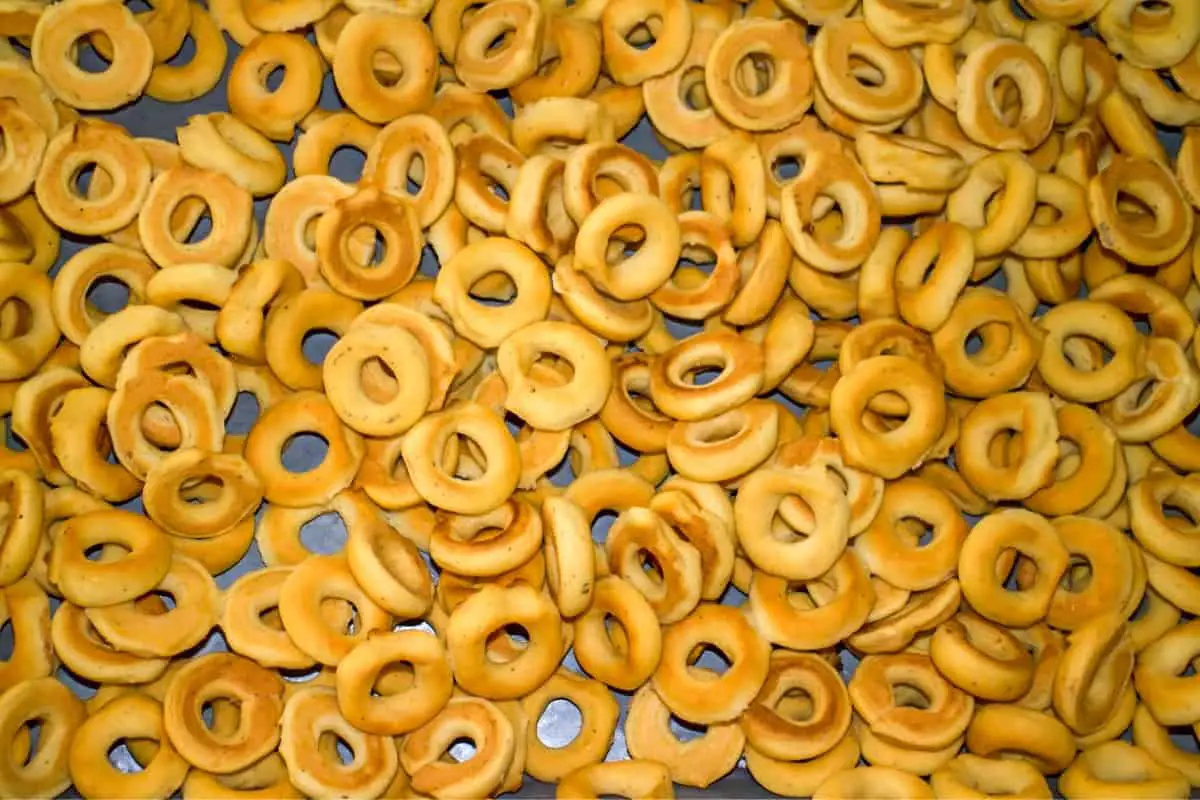 20. Sopa Borracha – Nicaraguan Desserts
21. Roles de Canela – Nicaraguan Desserts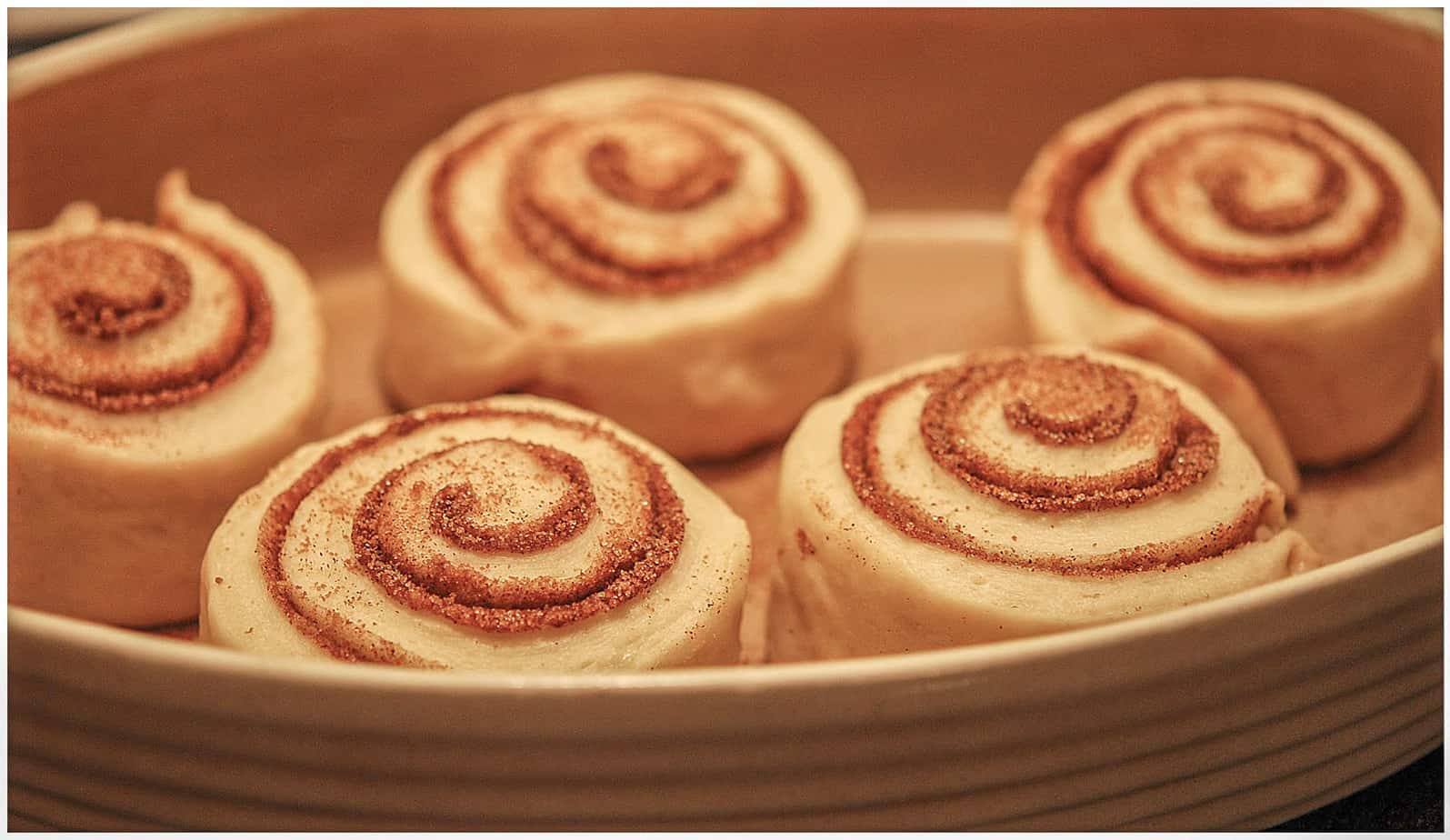 22. Ayote en Miel – Nicaraguan Desserts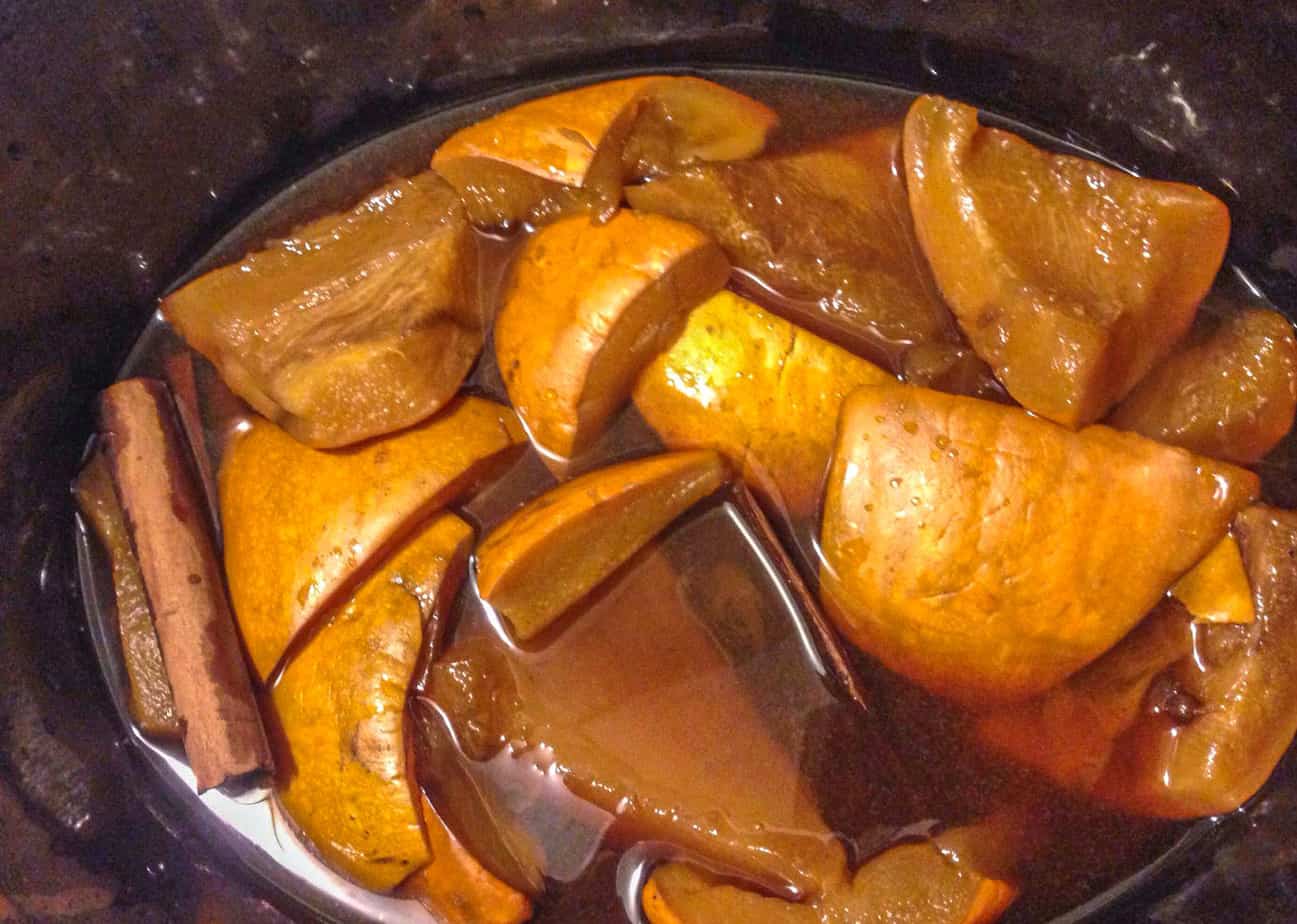 23. Atolillo – Nicaraguan Desserts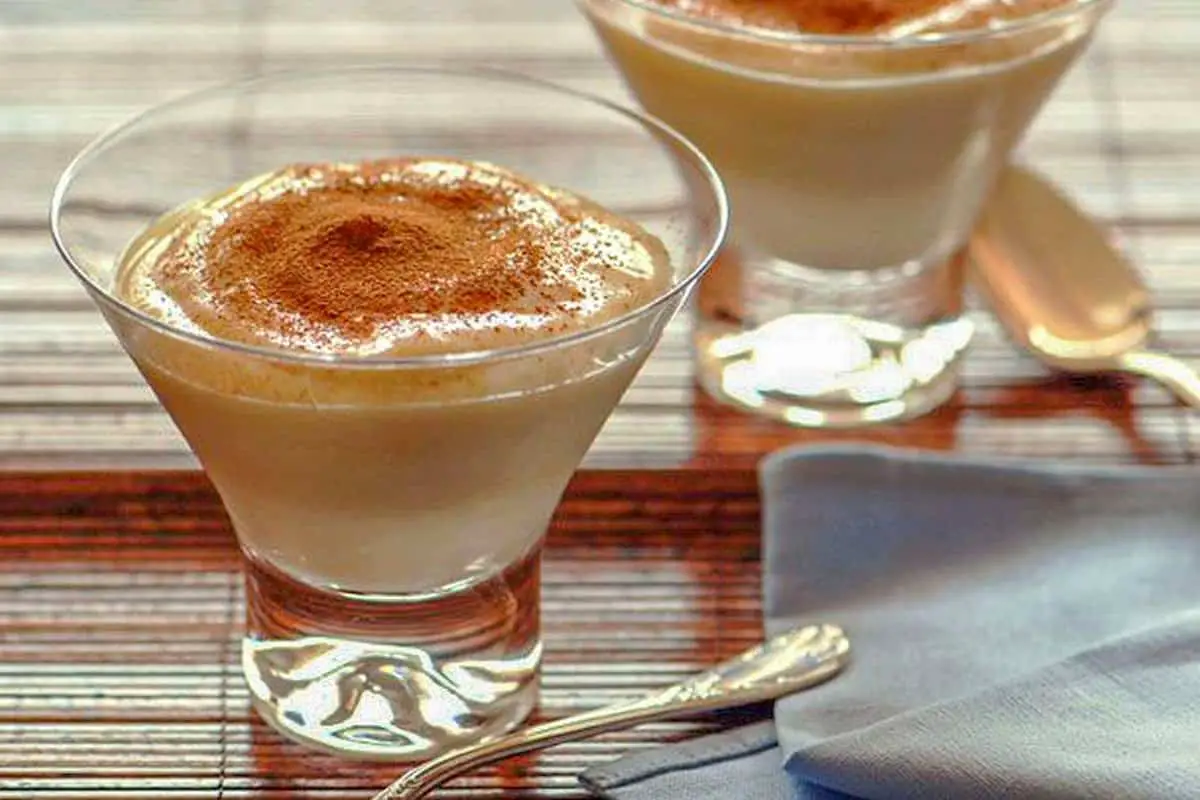 24. Picos – Nicaraguan Desserts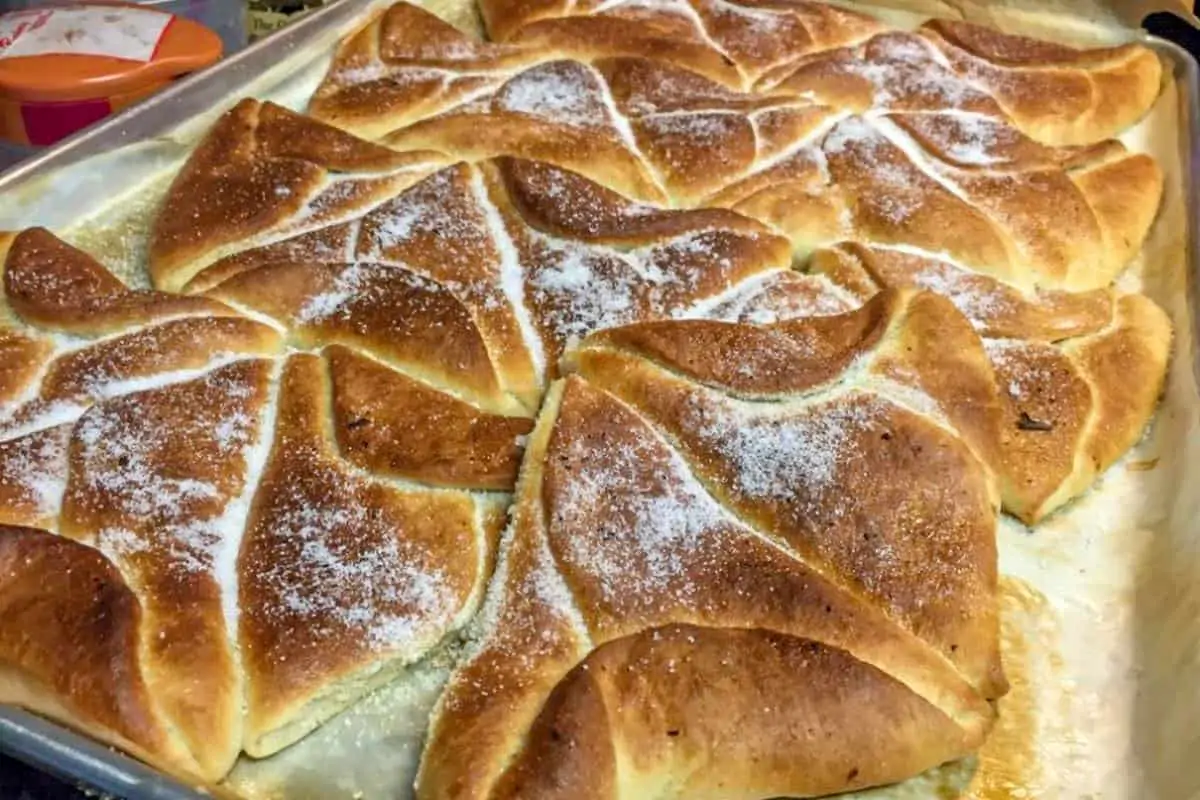 ---
For complete photos and videos of our trip visit our photos on our page World Recipes Facebook Page
You May Want to Join Our World Recipes Facebook Group