Last updated on October 23rd, 2023 at 11:58 pm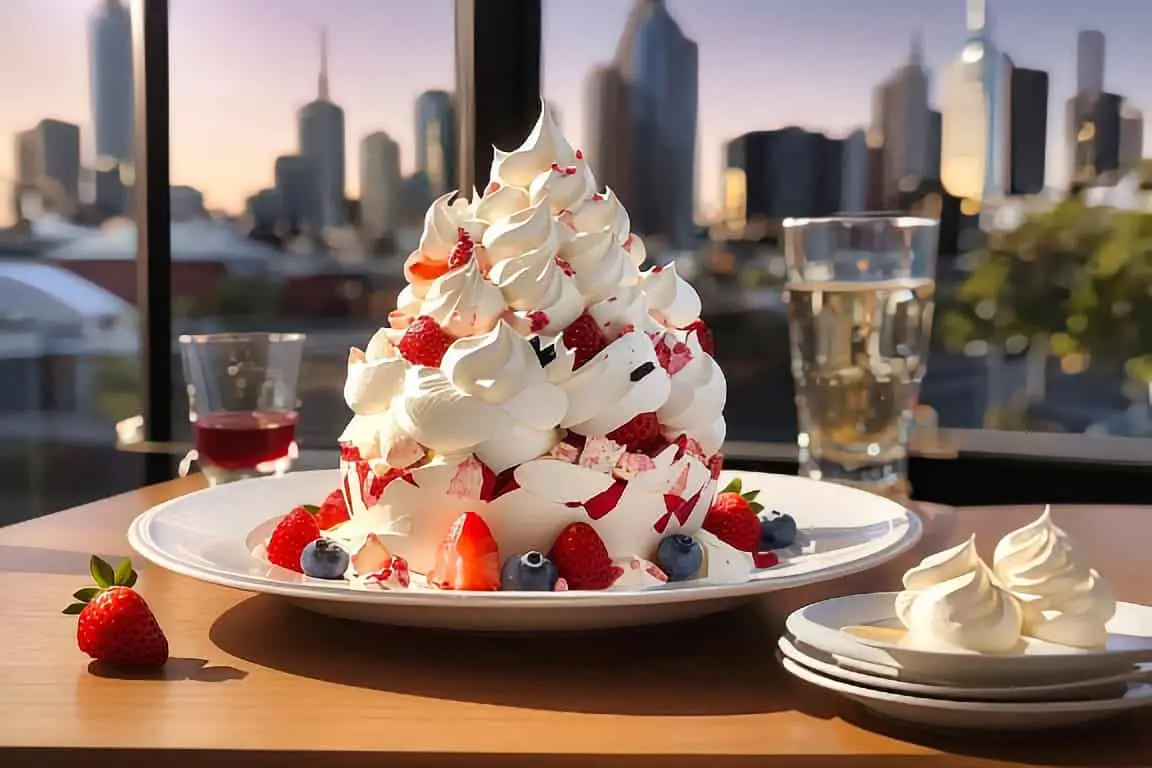 Welcome to the diverse and flavorful world of traditional Australian dessert recipes! The cuisine of Australia is a melting pot of cultural influences, reflecting the nation's rich history and multicultural society. From traditional Aboriginal dishes to modern creations inspired by immigrant communities, Australian cuisine offers a delightful range of flavors and culinary experiences. In this exploration, we will delve into the roots of Australian recipes, the historical influences that have shaped its evolution, the healthy benefits of some traditional Australian dessert recipes, and conclude with an appreciation of this unique culinary landscape.
History of the Roots of Traditional Australian Dessert Recipes:
To truly understand Australian dessert recipes, we must acknowledge the profound influence of the Aboriginal people, who have inhabited the continent for over 65,000 years. Aboriginal food culture, often referred to as "bush tucker," revolves around the sustainable use of native plants and animals. Ingredients like kangaroo, emu, bush tomatoes, and finger limes form the backbone of traditional Aboriginal recipes, providing a connection to the land and a rich cultural heritage.
---
Want more ideas to round-out your Australian Recipes Box?
A lot of great options are in these posts!
---
As Australia became a British colony in the late 18th century, European settlers brought their own culinary traditions, introducing ingredients such as beef, lamb, wheat, and dairy products. This fusion of Indigenous and European ingredients laid the foundation for modern Australian cuisine. Over time, waves of immigration from countries like Greece, Italy, China, Vietnam, and India further enriched the culinary landscape, infusing it with a delightful array of international flavors and techniques.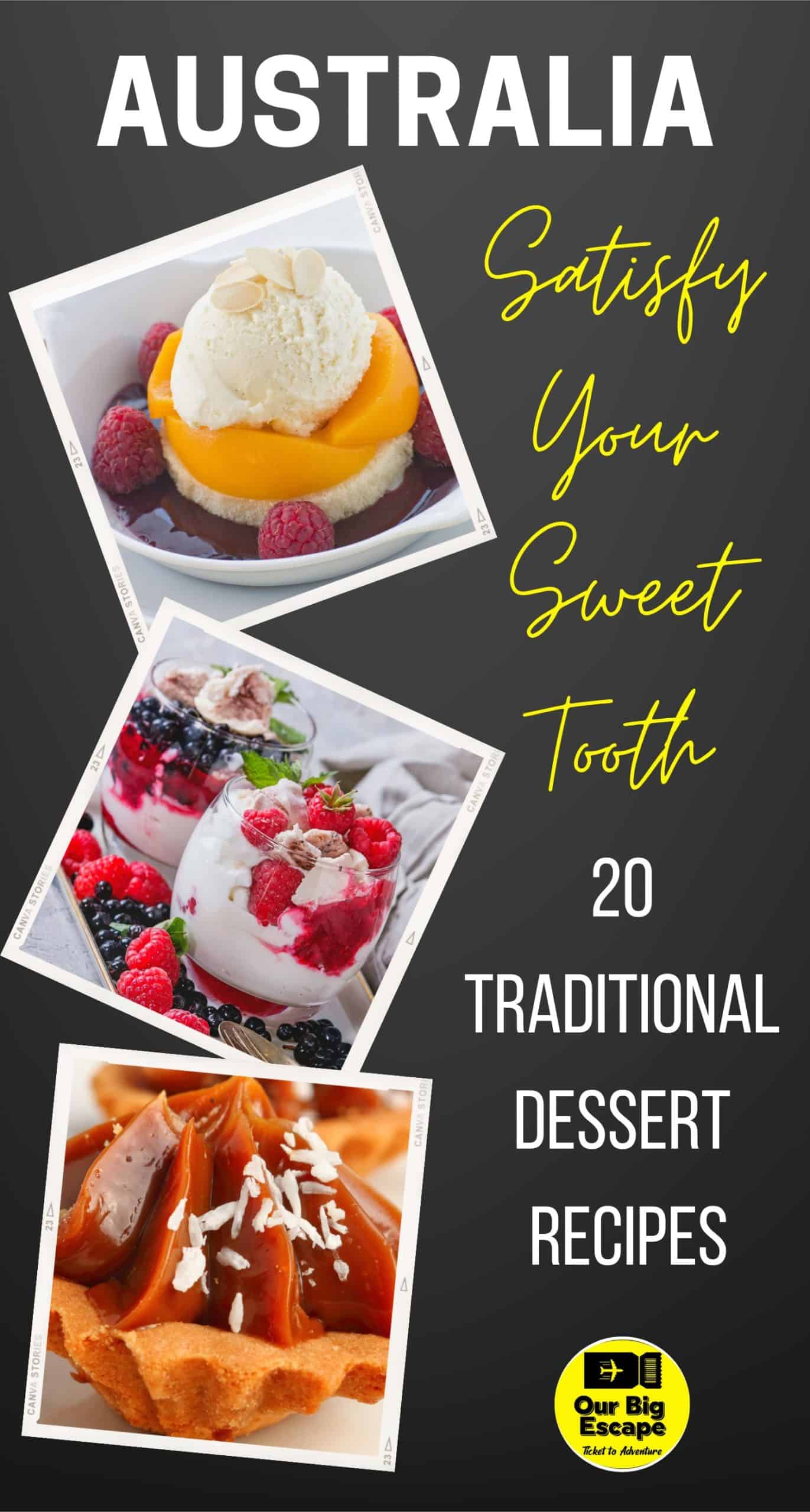 Healthy Benefits of Some Traditional Australian Dessert Recipes:
While Australian dessert recipes are often associated with indulgence, traditional Australian dessert recipes offer some sweet treats that also provide health benefits. Take, for example, the iconic pavlova, a meringue-based dessert topped with fresh fruits. It is not only a visual delight but also a light and refreshing option, rich in vitamins and antioxidants. Another popular dessert, the Anzac biscuit, made with rolled oats, coconut, and golden syrup, is a healthier choice compared to many other sweet snacks, as it contains fiber and less sugar.
---
You May Want to Join The World Recipes With Our Big Escape
Share your own recipes in our Facebook Group. Find recipes from all over the world. Learn more about International Cuisine and how you can surprise your family with new and exciting foods from all over the world.
For More Photos Visit Our Instagram at World Recipes Daily
---
Australian cuisine is a captivating tapestry of flavors, shaped by the country's rich history and multicultural influences. From the traditional Aboriginal recipes rooted in the land to the fusion of ingredients brought by settlers and immigrants, Australian dessert recipes offer a unique experience. While indulging in these traditional Australian dessert recipes, you can also find options that contribute to a balanced and healthier diet. So, let us embark on a journey through the diverse and delicious world of Australian recipes, where history, culture, and flavor blend harmoniously on your plate.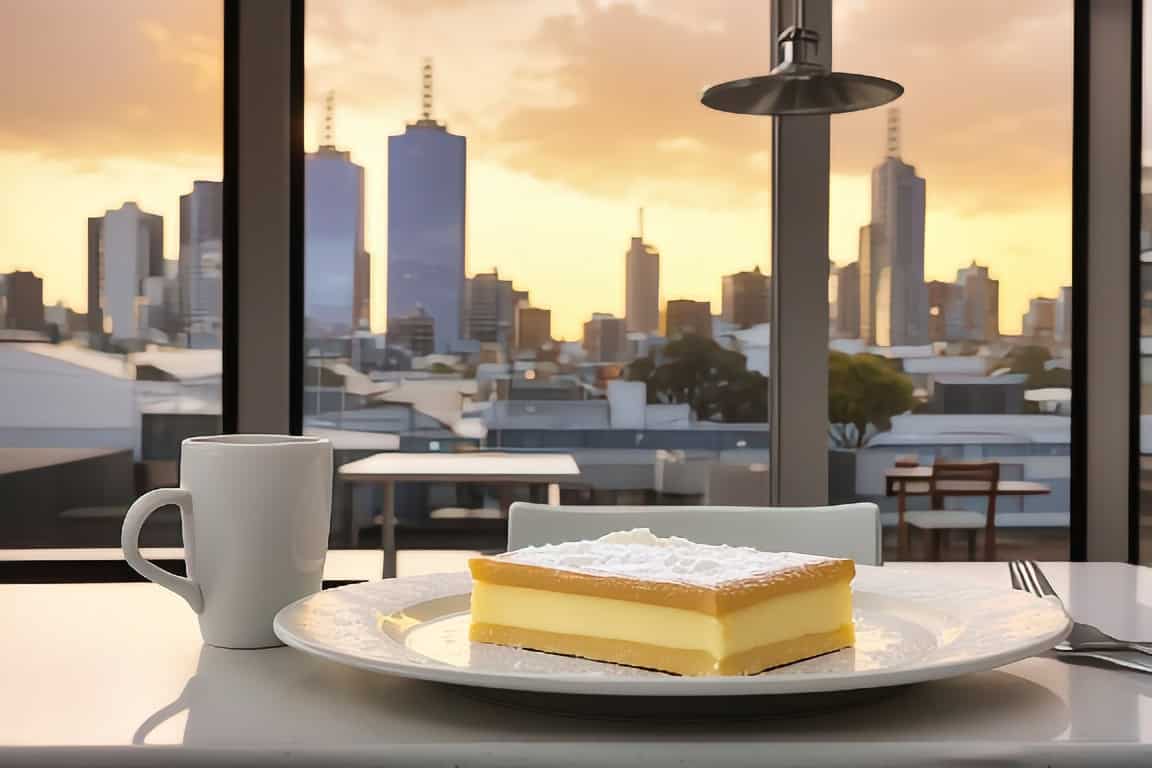 Many people have a soft spot in their hearts Australian vanilla slice recipe, a traditional Australian dessert recipe also known as a custard slice. This decadent dessert is the ideal treat for any celebration, since it consists of layers of flaky pastry filled with silky custard and topped with a sweet, glossy frosting. In this detailed tutorial, you'll learn how to make this delicious dessert from scratch, satisfying your sweet taste and wowing your visitors with an authentically Australian treat.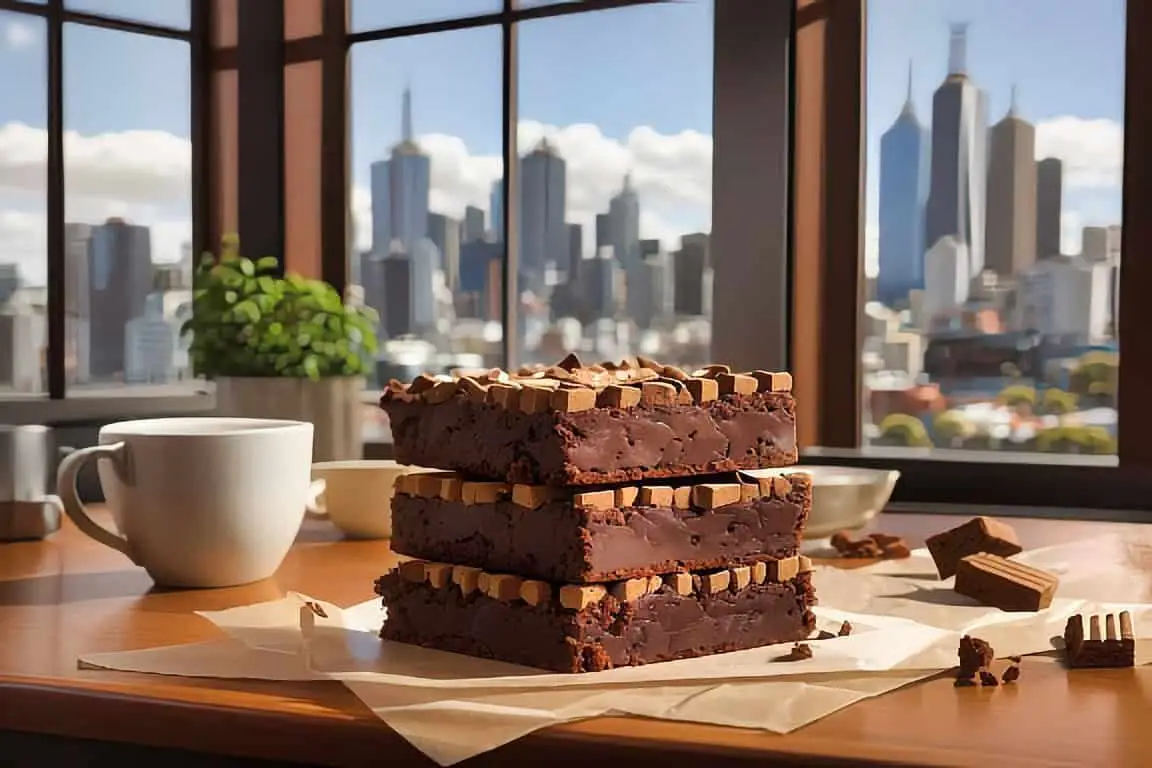 Prepare your taste buds for an unforgettable journey as we explore the Australian chewy Tim Tam brownies, Australian dessert recipe. This treat combines two chocolatey favorites: chewy Tim Tam biscuits and gooey brownies. These chewy, delicious brownies are great for parties or just a sweet treat to share with loved ones. In this detailed tutorial, you will learn how to make these delectable indulgent squares.
Then for this Australian chewy Tim Tam brownies recipe, get out your Tim Tams, the chocolate-covered cookies that have become an Australian institution. Chopping the biscuits into little, bite-sized pieces will provide the ideal texture. This creates the ideal balance between the biscuit and brownie, making every mouthful a delicious Tim Tam.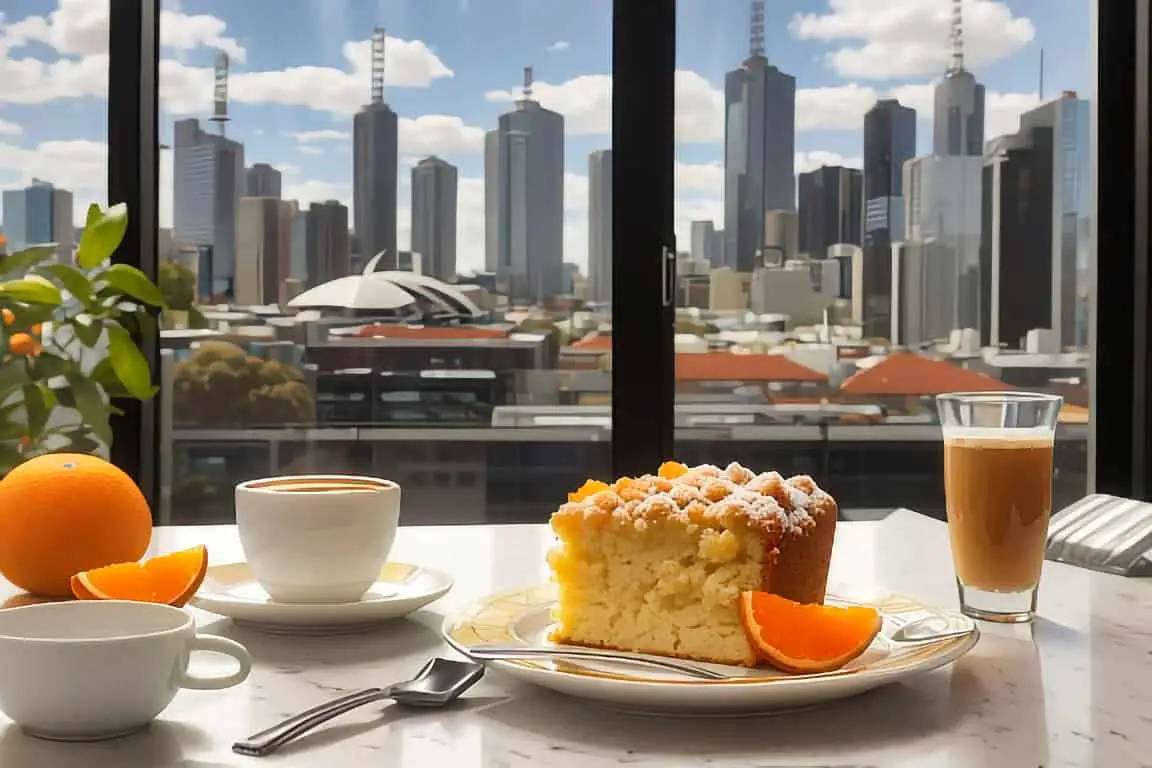 I recently discovered an Australian/New Zealand Mandarin Orange Coffee Cake recipe, and I just had to give this Australian dessert recipes a try! The best part about this cake is how it combines the sweet taste of mandarin oranges with the rich flavor of coffee. You can find the Australian dessert recipe ingredients and cooking instructions in the recipe card below. This cake is not only delicious but also has some great benefits. It's packed with the goodness of mandarin oranges, which are a great source of vitamin C. This helps keep our immune system strong, and it's perfect for those days when we need a little extra boost. The coffee in this recipe also has some advantages. It can help improve our focus and give us a little energy lift when we need it.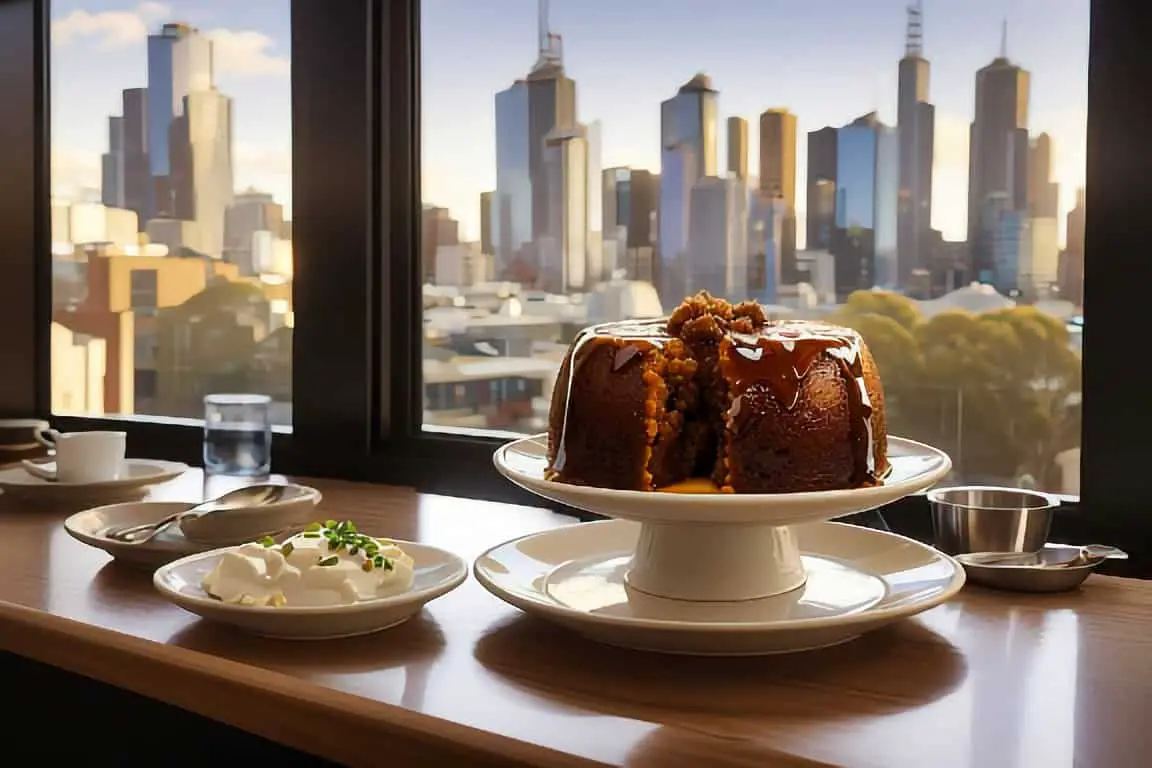 Australian Sticky Date Pudding Recipe is a mouthwatering dessert that will satisfy your sweet tooth. This delectable treat is made from dates, which give it a rich and sweet flavor. The recipe for Australian Sticky Date Pudding Recipe is simple and easy to follow, making it a popular choice for dessert lovers.
The key ingredient in this Australian dessert recipe is dates. These small, dark fruits are known for their natural sweetness and chewy texture. They are soaked in hot water to soften them before being blended into a smooth paste. This date paste is then combined with other ingredients like flour, eggs, and butter to create a moist and flavorful pudding.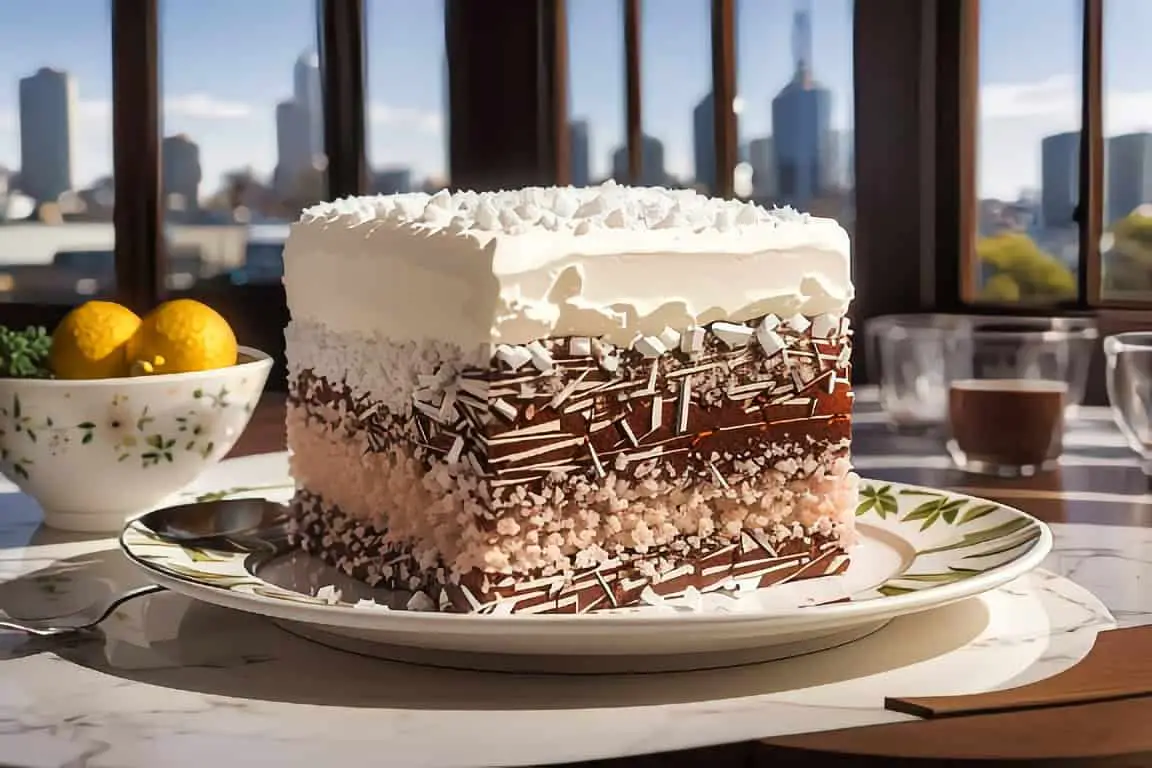 The Australian and New Zealand Classic Lamingtons Recipe is a tasty treat I recently discovered and just had to try! This scrumptious dessert is a cake coated in chocolate and sprinkled with coconut. The recipe card below has all the ingredients and cooking instructions you need to make these delightful goodies. One of the great things about This Australian dessert recipe is that they're simple to make. This means you don't need to be a master baker to enjoy them. With just a few basic ingredients and steps, you'll be on your way to a tasty snack perfect for sharing with friends and family.
Have you ever heard of Australian Fairy Bread Bread? It's a delightful treat that you can enjoy at any time of the day. This unique recipe combines the goodness of bread with a touch of sweetness. Let me share with you the facts about this delicious dish, its flavors, versatility, and potential health benefits.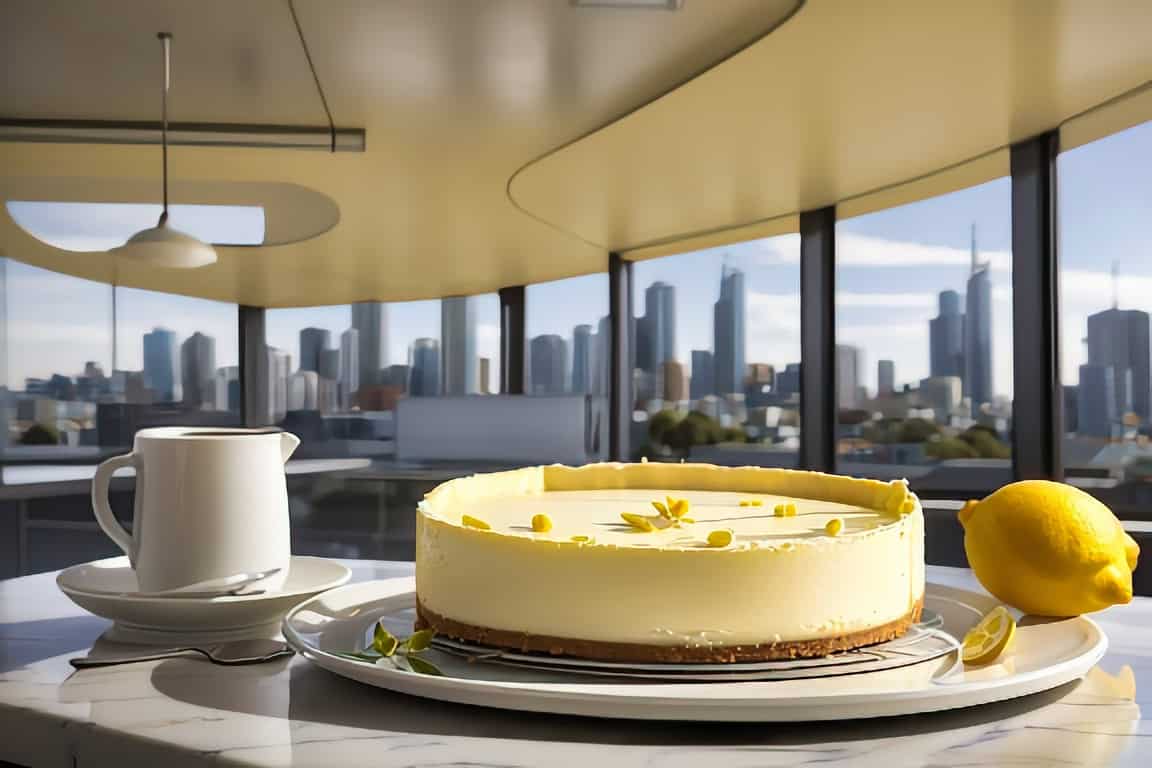 Australian Lemon Myrtle Cheesecake Recipe is a delightful treat that combines the flavors of tangy lemon and creamy cheesecake in a Recipe-like form. This recipe offers a unique twist on traditional cheesecake, making it easy to enjoy the flavors of a classic dessert in a convenient and portable package.
This Australian dessert recipe starts with a simple batter made from flour, eggs, sugar, and butter. The star ingredient, lemon myrtle, is a native Australian herb known for its strong lemon flavor and aroma. It adds a refreshing citrus taste to the Recipe, enhancing the overall experience.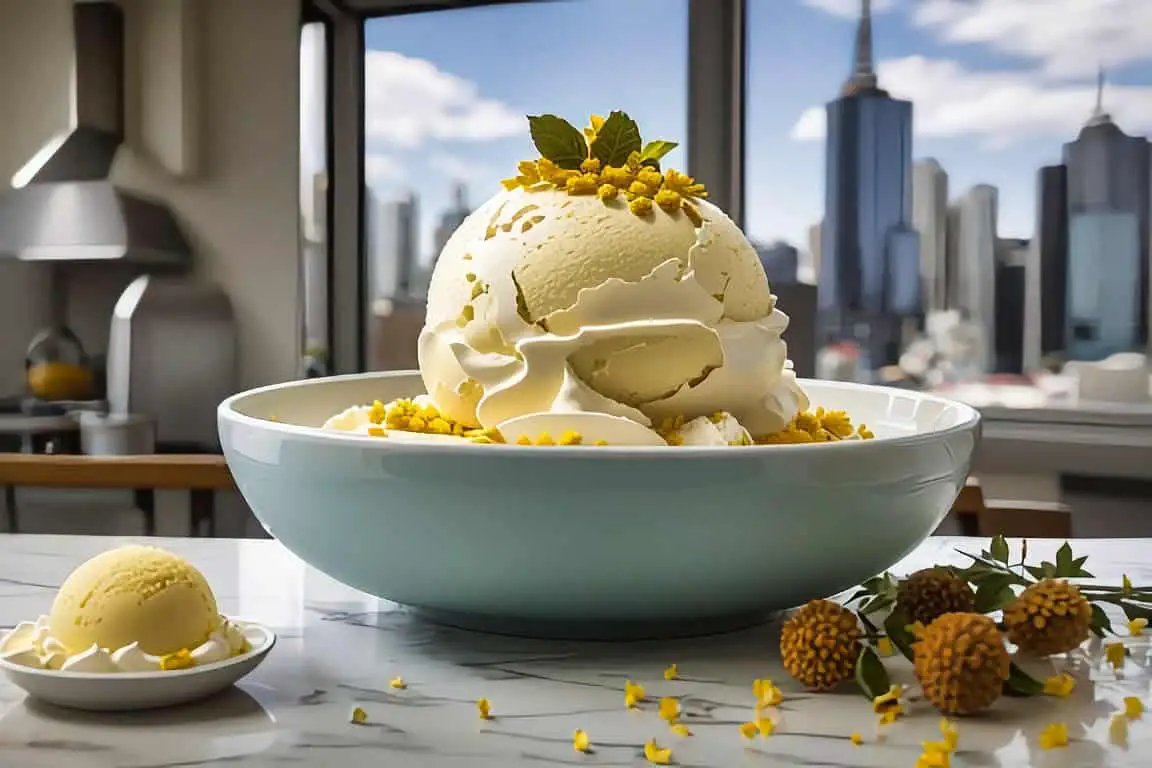 Australian Wattleseed Ice Cream Recipe is a delightful and creamy dessert that incorporates the unique flavors of wattleseed. The recipe results in a smooth and indulgent ice cream with a hint of nuttiness. The process of making Australian Wattleseed Ice Cream involves combining heavy cream, whole milk, granulated sugar, and egg yolks. The mixture is heated and thickened to create a custard base. Australian wattleseed, which has been roasted and ground, is then added to infuse the ice cream with its distinct flavor.
The flavors of this Australian dessert recipe is a combination of creamy sweetness and a subtle nutty taste from the wattleseed. The ice cream has a smooth texture and is a delightful treat on its own or as a companion to various desserts. This recipe allows for creativity and customization. While the base recipe calls for specific ingredients, you can experiment with different variations. For example, you can try using different types of milk, such as almond milk or coconut milk, to cater to specific dietary preferences.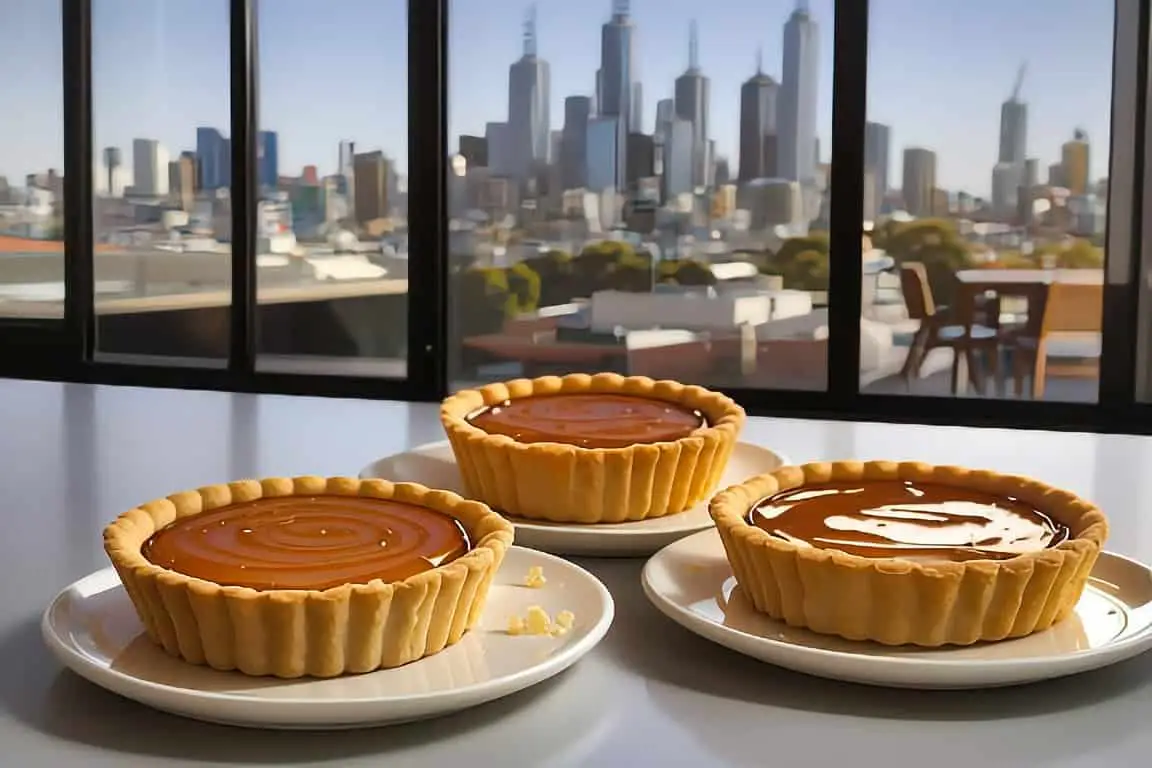 This Australian and New Zealand Caramel Tarts recipe is a sweet treat I recently tried, and I'm excited to share it with you! This dessert is appreciated on both of the island the recipes are virtually the same. This dessert has lots of benefits, like being tasty and easy to make. The Australian dessert recipe card below has all the ingredients and steps you need. As a food lover, I always look for new dishes to try. When I found this recipe, I knew I had to make it. Caramel tarts are sweet, gooey, and full of flavor. The hokey pokey ice cream adds a fun twist, making it a delightful combo. Both kids and adults will enjoy this dessert.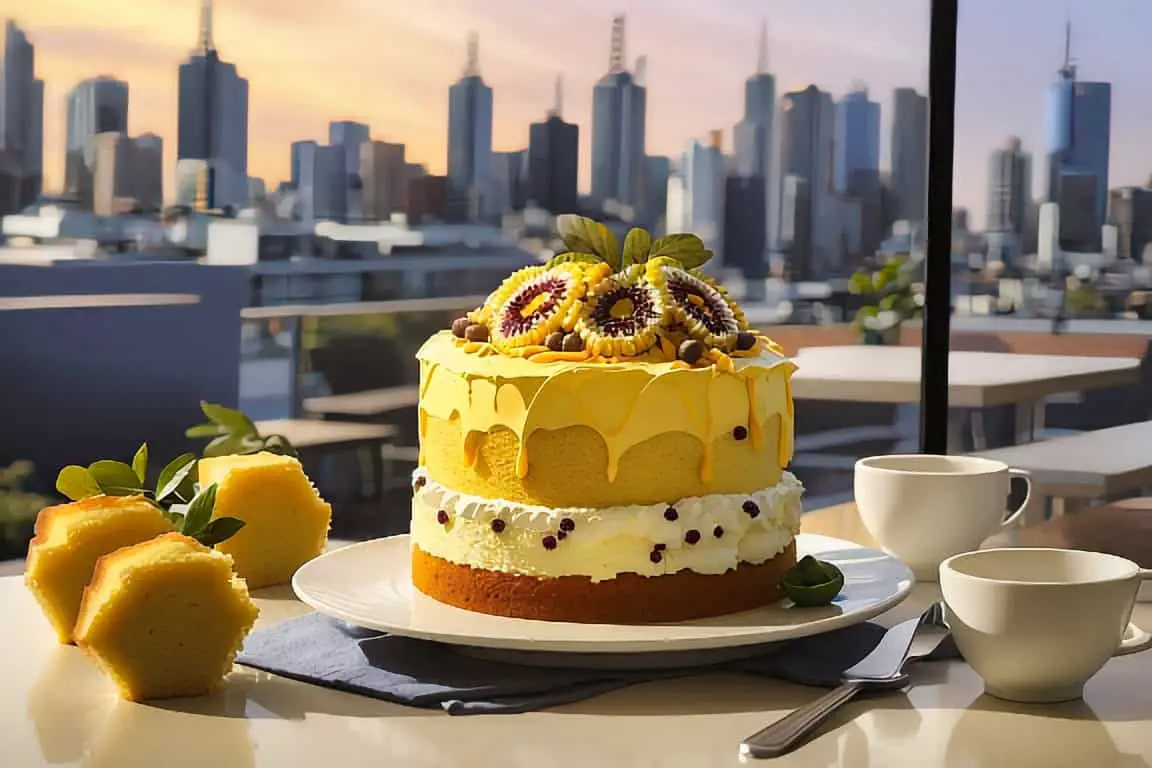 The Australian Passionfruit Sponge Cake Recipe is a delightful dessert that combines the flavors of passionfruit and sponge cake. It is a light and airy cake with a subtle tangy taste from the passionfruit. The recipe is easy to make and doesn't require complicated ingredients or techniques.
The sponge cake used in this Australian dessert recipe is a type of cake that is made by beating eggs, sugar, and flour together to create a fluffy texture. It is then baked until it rises and becomes golden brown. The passionfruit adds a unique and refreshing twist to the traditional sponge cake.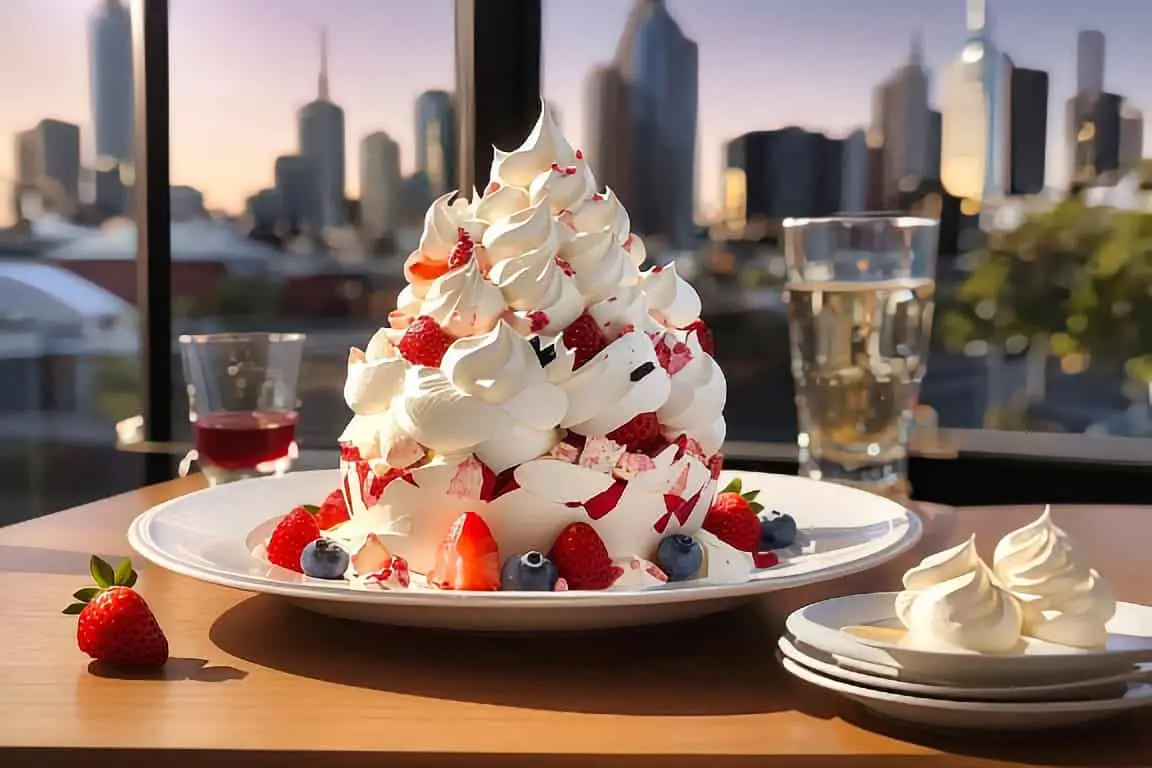 Introducing the Australian Eton Mess Recipe! This delightful dessert is a perfect combination of flavors that will leave you wanting more. Made with a mix of sweet ingredients, this recipe offers a versatile and nutritious treat for all to enjoy.
This Australian dessert recipe brings together a medley of fresh fruits, crunchy meringue, and creamy goodness. The dish starts with a base of crushed meringue, which adds a delightful texture. Then, a selection of vibrant fruits, such as strawberries, raspberries, and blueberries, is added, providing a burst of natural sweetness.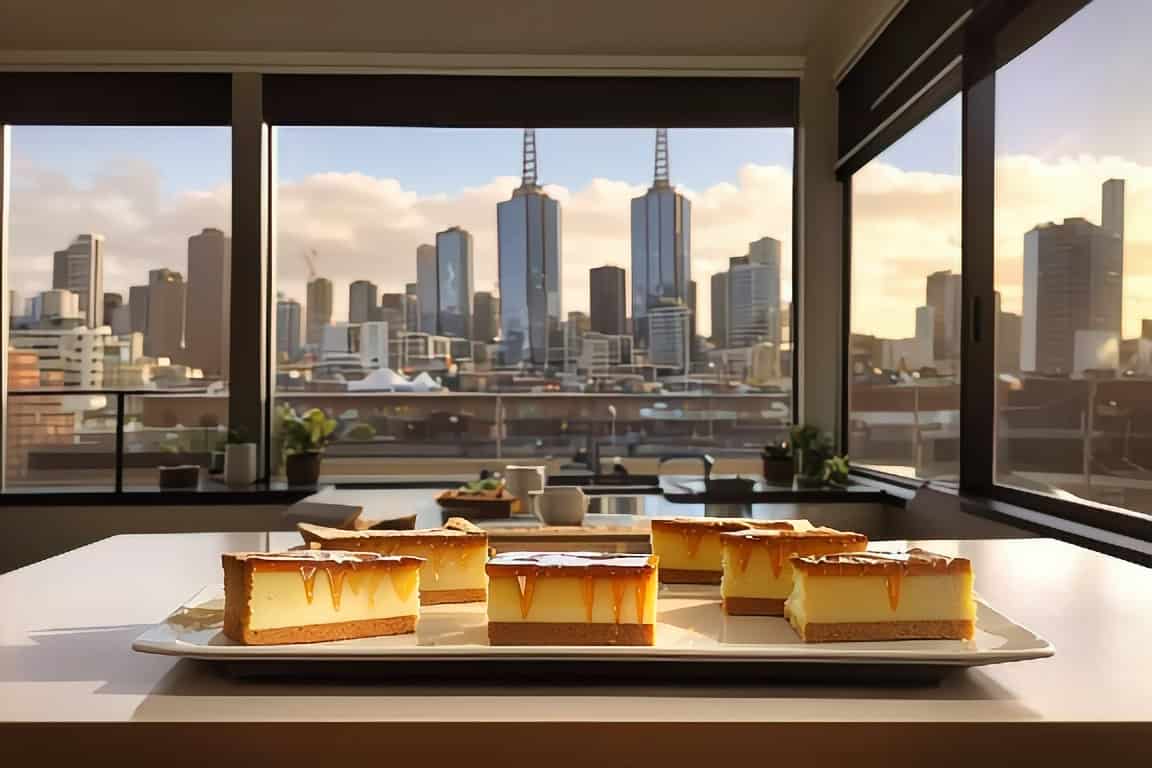 Australian Caramel Slice Bread Recipe is a delightful treat that combines the rich flavors of caramel and chocolate in a convenient and scrumptious form. The recipe for Australian Caramel Slice is simple, making it accessible to both experienced bakers and novices in the kitchen.
To create this Australian dessert recipe, you'll need a few basic ingredients that are commonly found in most kitchens. The recipe typically calls for butter, sweetened condensed milk, golden syrup, plain flour, baking powder, and desiccated coconut. These ingredients come together to form a luscious caramel filling and a buttery biscuit base.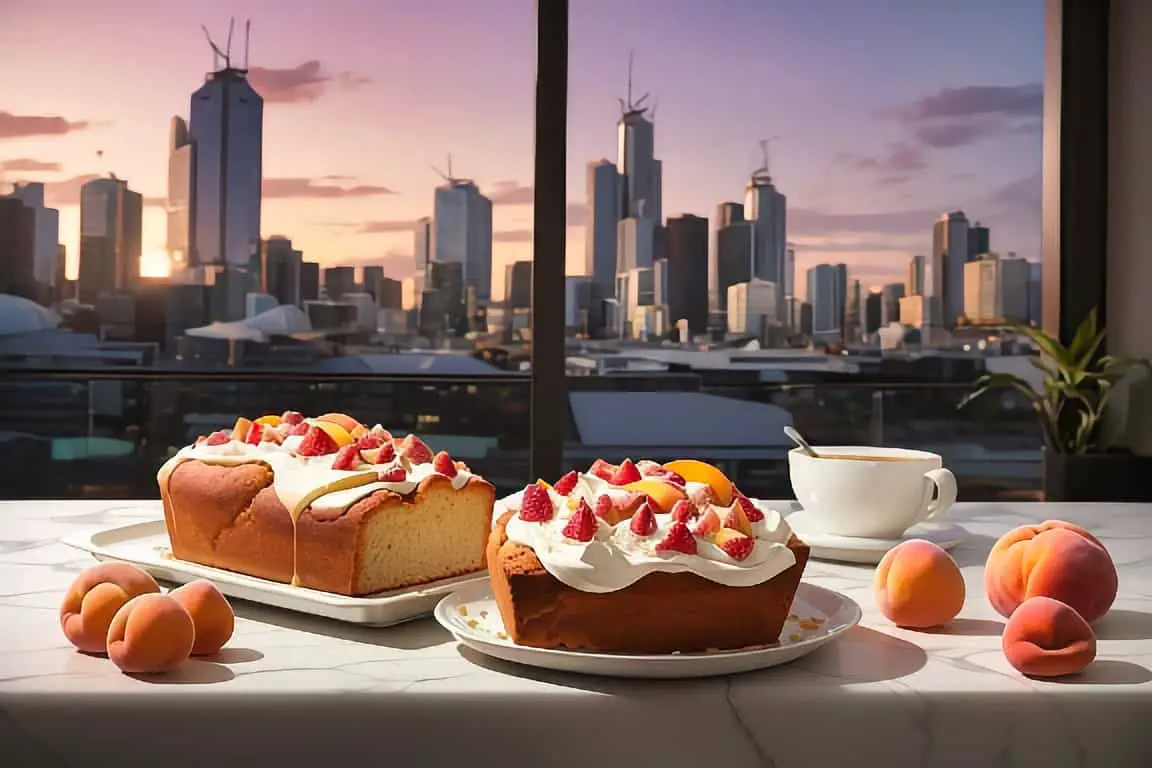 Australian Peach Melba Bread Recipe With Raspberry Sauce is a delightful and flavorsome recipe that combines the sweetness of peaches with the creaminess of melba sauce. This recipe is perfect for those who enjoy a fruity and satisfying treat.
To make Australian Peach Melba Bread Recipe With Raspberry Sauce, you'll need a few basic ingredients and some kitchen essentials. The recipe typically calls for ripe peaches, which are known for their juicy and sweet taste. The peaches are often sliced and incorporated into the bread, adding a burst of flavor and moisture to each bite.
The Australian Golden Gaytime Slice Recipe is a unique dessert that combines the flavors of Golden Gaytime ice cream with a slice of bread. It offers a delightful blend of textures and flavors. To make this recipe, you start with a slice of bread as the base, which is toasted to give it a crispy texture. Then, you spread a mixture of crushed Golden Gaytime ice cream on top of the bread. This mixture is made by combining the ice cream with additional ingredients like butter and sugar.
This Australian dessert recipe is known for its rich and creamy taste. It has a combination of toffee and vanilla flavors that create a sweet and indulgent experience. When combined with the bread, it provides a contrasting mix of textures and flavors.
The Australian Chocolate Ripple Cake Recipe is a delightful dessert that is loved by many. This Australian dessert recipe has gained popularity due to its simplicity and delicious flavors. It is a no-bake cake that requires minimal effort, making it a great choice for those who want to create a tasty treat without spending too much time in the kitchen.
The main ingredient of This Australian dessert recipe is the chocolate ripple biscuits. These biscuits are thin, crispy cookies that add a wonderful texture to the cake. They are layered with a creamy mixture made from whipped cream, cocoa powder, and a hint of vanilla extract. The biscuits absorb the cream, resulting in a soft and moist cake with a rich chocolate flavor.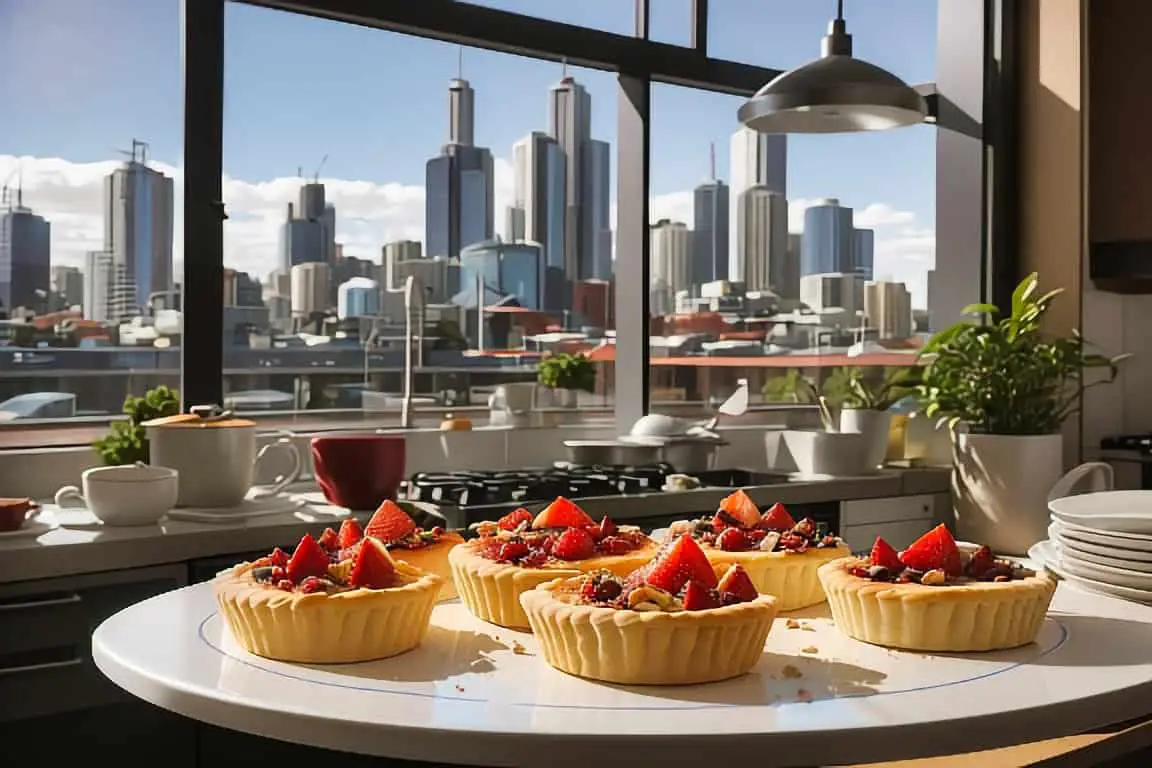 The Australian Neenish Tarts Recipe is a popular and delicious treat that many people enjoy. These tarts have a unique and distinct taste that makes them stand out. This Australian dessert recipe involves a few simple steps, and it can be easily made at home.
When you bite into This Australian dessert recipe, you will experience a burst of flavors. The tart has a buttery crust that provides a nice base for the filling. The filling is usually made with sweetened condensed milk, which gives it a rich and creamy texture. Some recipes also add lemon juice or zest to give it a tangy flavor. On top of the filling, there is a layer of smooth and glossy icing. The icing is typically made with icing sugar, butter, and cocoa powder, which gives it a hint of chocolatey taste.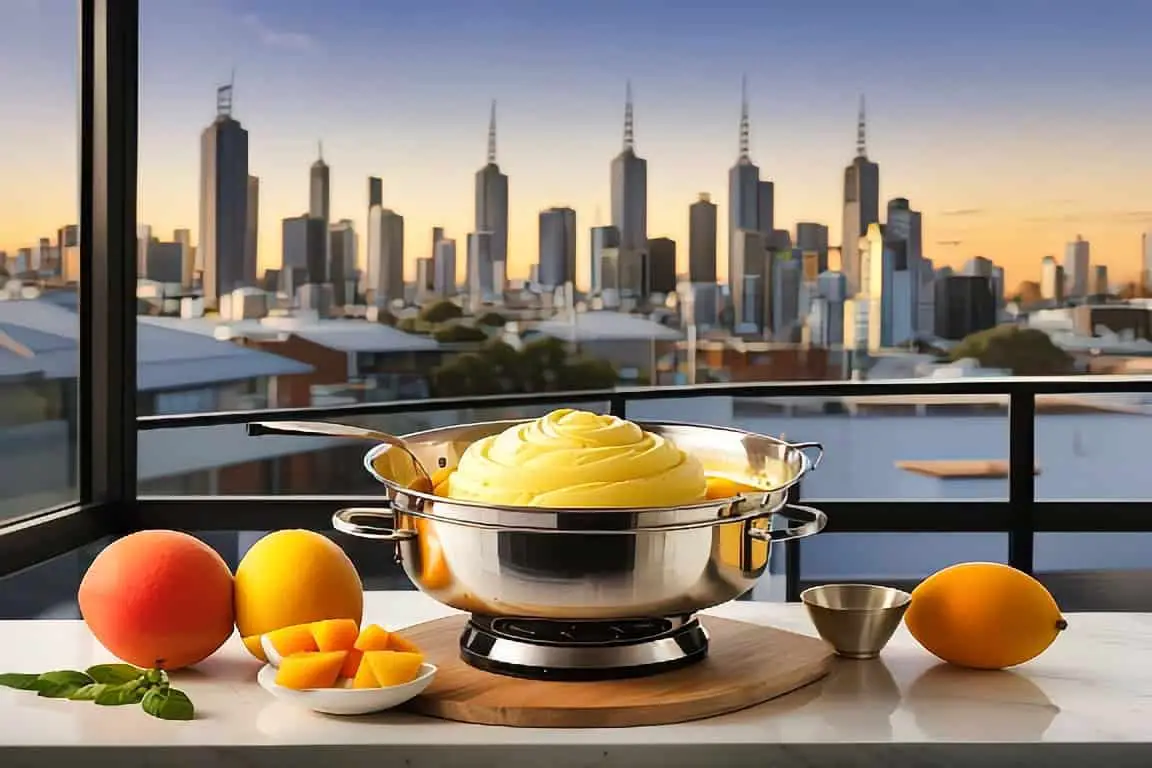 Looking for a refreshing and delicious treat? Look no further than the Australian Mango Sorbet Recipe. This delightful dessert is perfect for those hot summer days or any time you want a fruity and icy indulgence.
This Australian dessert recipe features the natural sweetness of fresh mangoes, blended with a few simple ingredients to create a smooth and creamy sorbet. It's a great option for those who enjoy dairy-free desserts or are looking for a lighter alternative to ice cream.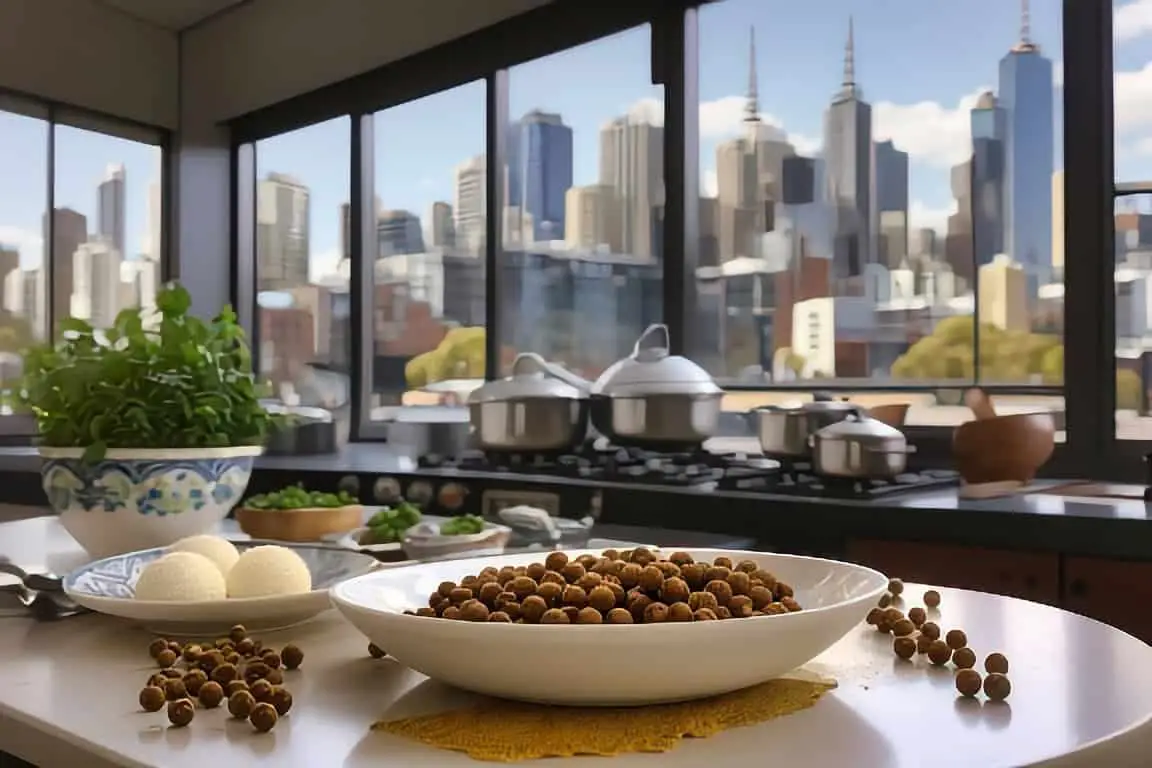 The Australian Aniseed Balls Recipe! These delightful confections are a popular Australian treat that are sure to satisfy your taste buds.
The Aniseed Balls Australian dessert recipe is a simple and straightforward recipe that anyone can try. It involves a few basic ingredients and a straightforward cooking process. The recipe does not require any complex techniques or equipment, making it accessible to cooks of all skill levels.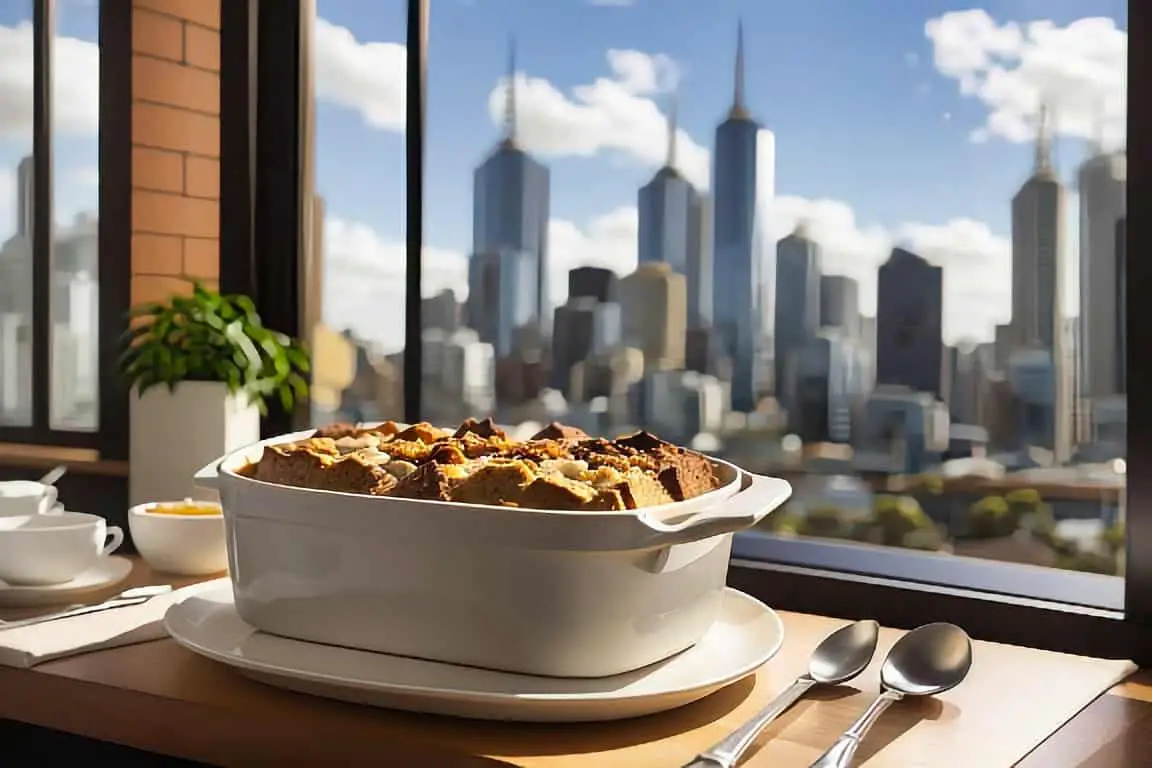 The Australian Caramelized Banana Bread Pudding Recipe is made by caramelizing ripe bananas and incorporating them into a classic bread pudding mixture. The bread, typically sliced into cubes, soaks up the custard-like mixture, resulting in a moist and flavorful dessert. The Australian dessert recipe is then baked until golden and crispy on top, creating a delightful contrast in texture.
One of the great things about this Australian dessert recipe is its versatility. While it is traditionally enjoyed as a dessert, it can also be served as a decadent breakfast or brunch option. The combination of sweet caramelized bananas and soft bread makes it a comforting and indulgent choice for any time of the day.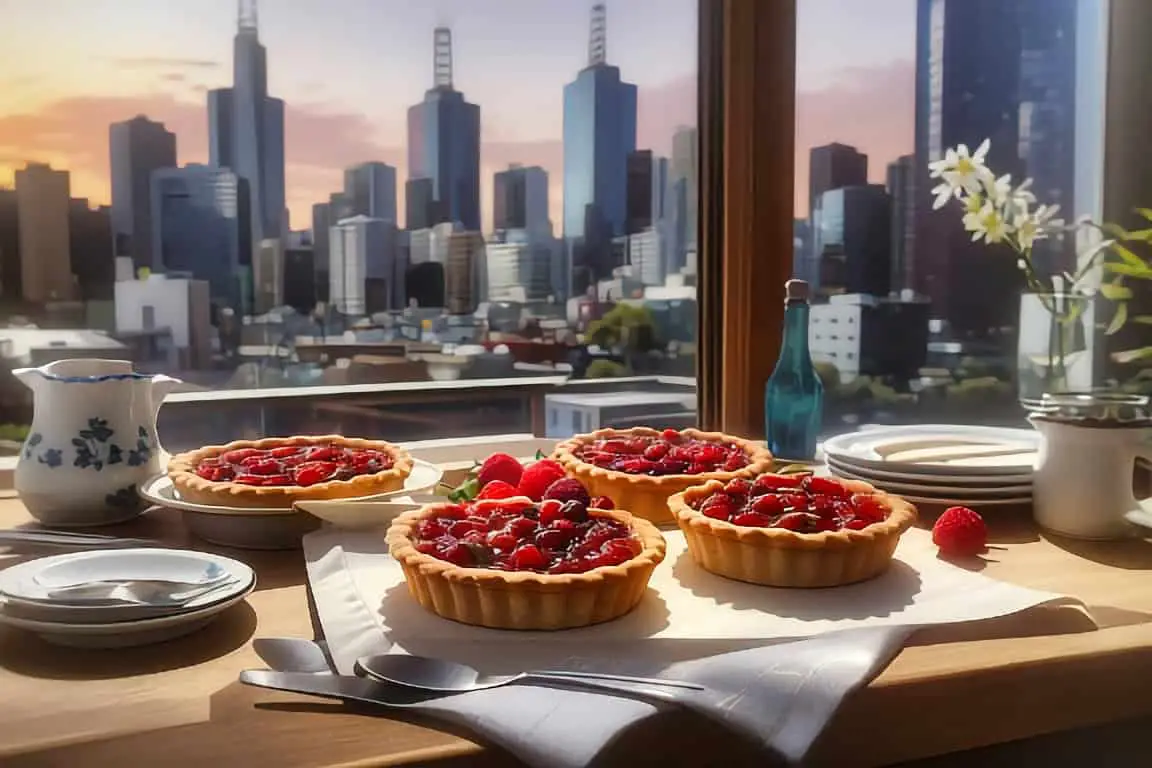 Australian Rosella Jam Tarts Recipe is a delightful treat that combines the sweetness of jam with the buttery goodness of tarts. This recipe is simple to make and offers a burst of fruity flavor in every bite.
To make this Australian dessert recipe, you start with a basic tart pastry made from flour, butter, and sugar. The pastry is rolled out and cut into small circles, which serve as the base for the tarts. Then, a spoonful of Rosella jam is added to each pastry circle, giving the tarts their distinct flavor.
Discover our unique product testing journey at Our Big Escape. We bring real-world experiences and adventures into every review, ensuring authenticity and reliability. Dive into our process at
How We Test Products: A Journey of Discovery and Trust
, where every product is an adventure tested.