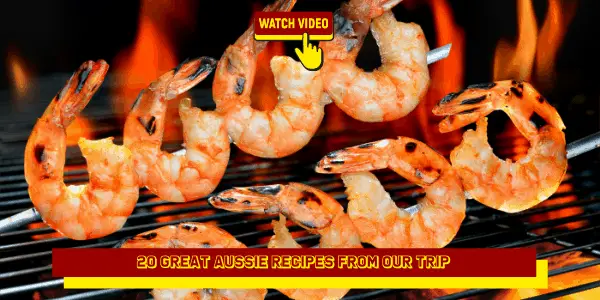 Some of the Aussie recipes in this article are the same food that the Aborigines of Australia have used for 50,000 to 60,000 years or more. You will also find Aussie recipes that were left from the original colonists from Britain along with the ones from the prison ships. You will also notice both Asian and Mediterranean flavors from the colonists from those areas.
The Aborigines were always hunters and gathers and lived with that mentality alone, never having much in the way of a cultivation attitude. They were always on the move and this did not fit into their nomadic lifestyle. They used the food that was available to them naturally like native plants, snake, alligator, kangaroo, and smaller insects and grubs.
The arrival of the English brought about large scale changes with the introduction of cereal grains like wheat as well as cattle and sheep. While they became the staple food of the colonists the Aborigines continued their nomadic life and diet.
After World War II other ethnic foods and spices from Asia began to creep into their foods making it much tastier than the original recipes from England. Today you will find a varied group of food choices and we have tried to supply you with some of all of it with this group of recipes.
Our 20 Favorite Aussie Recipes
1. Aussie Meat Pie
2. Baked Barramundi with Spicy Dressing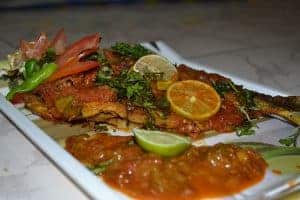 3. Anzac Biscuits
4. Australian Christmas Fairy Bread
5. Aussie Burger With the "Lot"
6. Australian Damper Bread
7. Aussie Steak Sandwich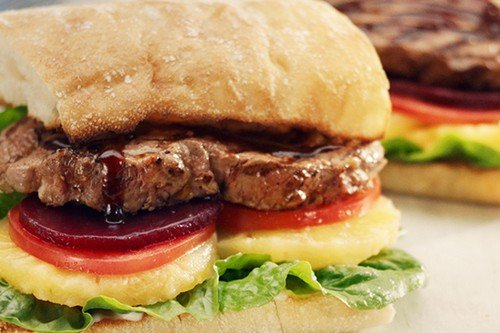 8. Bush tomato (akudjura) scones
9. Traditional Australian Pie Floater Recipe
10. Australian Sausage Rolls
11. Australian Rissole Recipe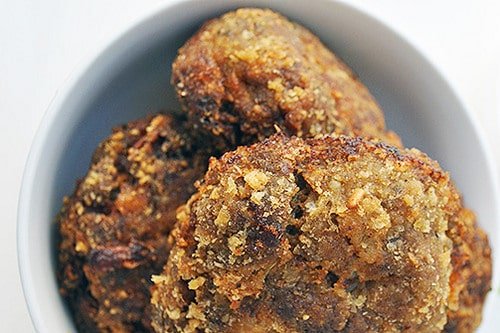 12. Aussie Beef Tenderloin with Dairy-Free Horseradish Sauce
13. BEST Traditional Mincemeat
14. Aussie Easy Meatloaf
15. Traditional Beef Casserole Recipe
16. Churrasco with Three Sauces
17. Char-Grilled Kangaroo and Vegetables
18. Traditional Aussie Barbecue
19. Australian Pepperberry Cured Tasmanian Steelhead
20. Aussie Beer Can Chicken
---
Now that you have read the Australia Recipe Guide, what's next? Let's learn more about the food in Germany. Check out the Germany Recipe Guide
---