Find out what the top traditional Latvian food recipes for the dishes, drinks, and sweets are that the Latvians enjoy. You can recreate them at home for your family, or amaze your guests at your next get together.
Riga, the capital city of Latvia, is a beautiful city steeped in history. The cuisine of modern Riga is just as interesting as the rest of the country because of its exciting fusion of old and new. This tiny nation produces some seriously tasty Latvian food. Riga is also known for its traditional craftsmanship and stunning buildings. Traditional Latvian cuisine reflects the country's people's dedication to their heritage, culture, and the arts.
You'll find Latvian food recipes and descriptions of traditional soups, breads, meat dishes, and even some deliciously unusual Latvian sweets in this guide to the cuisine of Latvia. We will supply you with the information necessary to place an order for a three-course meal at a restaurant in Riga, as well as recommendations for the finest Latvian wines to complement your meal or the ability to recreate them in your own kitchen.
Traditional Latvian Food Recipes That Will Surprise You
---
---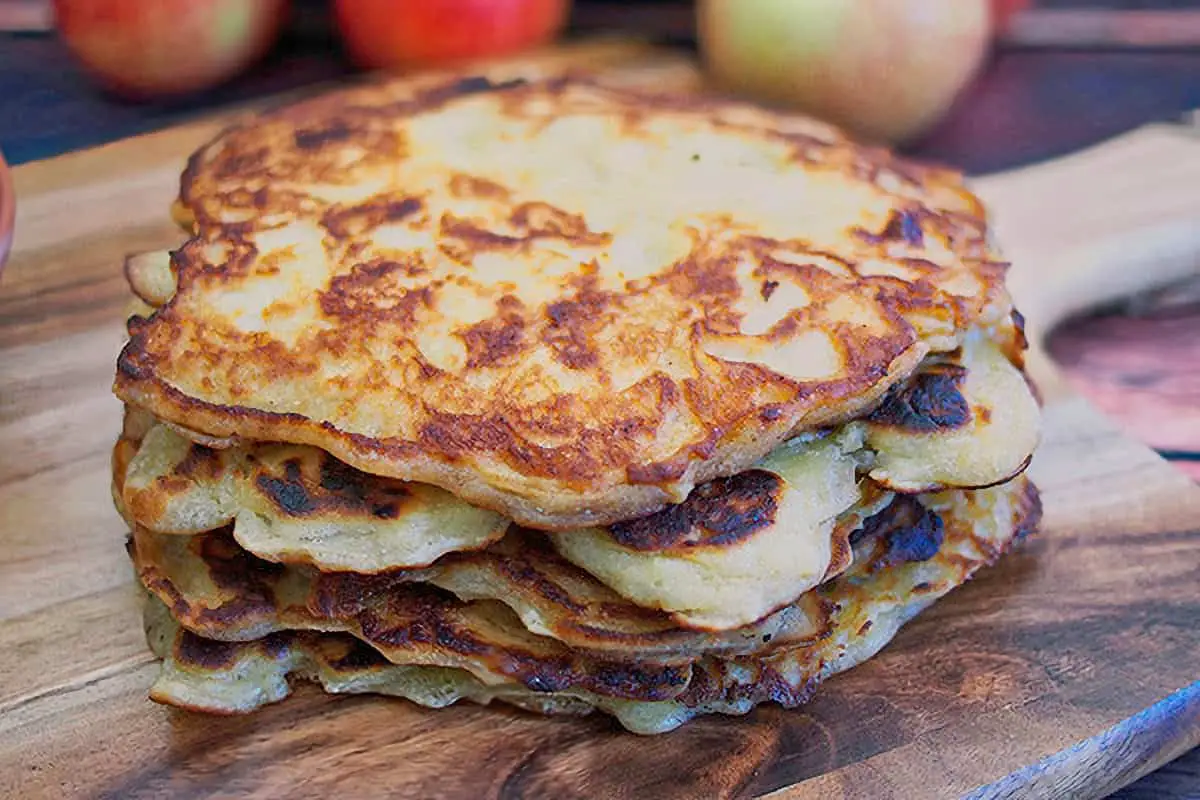 Latvians love pancakes, apples are also very popular in cooking.  Thin pancakes filled with cottage cheese or thicker varieties made with potato, and in this case, apple. These pancakes aren't for those on a diet.  The pancakes are fried in butter, a good whack of it, but it does make the house smell amazing.
Aussies, like Latvians, love their apples.  More than one in five Aussie adults live by the old adage of eating an apple a day. We grow 12 varieties of apples in Australia.  This means that there will be an apple variety in season throughout the year.  At the moment Royal Gala and Jonathon apples are in season.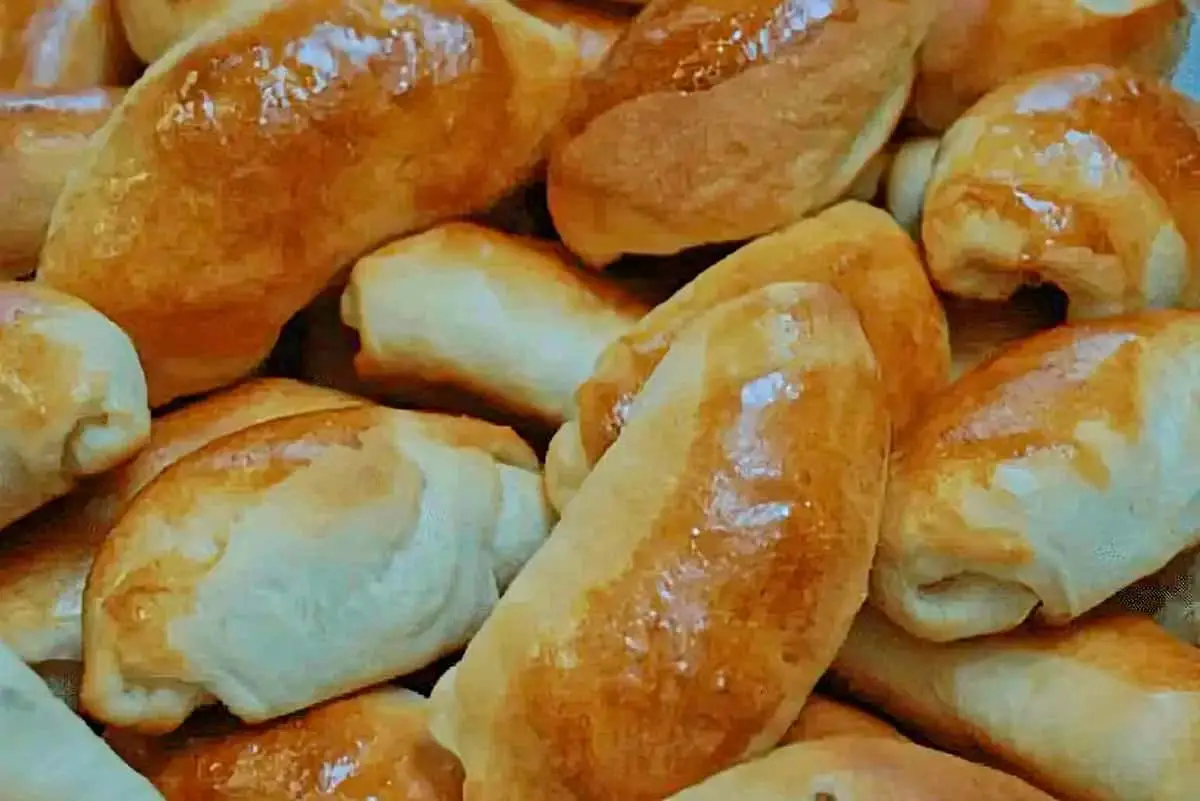 Are you ready to embark on an exciting culinary journey, combining the warmth and familiarity of traditional Latvian food with the unique flavors of Latvian culture? Then you've come to the right place. I am sharing my all time favorite Latvian food- seriously! —Latvian Piragi!
This simple but delicious combination of bacon, onion, bacon and spices wrapped in warm fresh roll is sure to tantalize your taste buds and give you a delightful insight into Latvia's rich history for any occasion. So let's start off our adventure by discovering some interesting facts about this beloved delicacy!
First, don't get piragi confused with pirogi OR or Russain pirojki, or pirozhiki. However you wanna spell it… Are stuffed with simple meat and rice mixture and fried till golden brown. This is not a Latvian Piragi.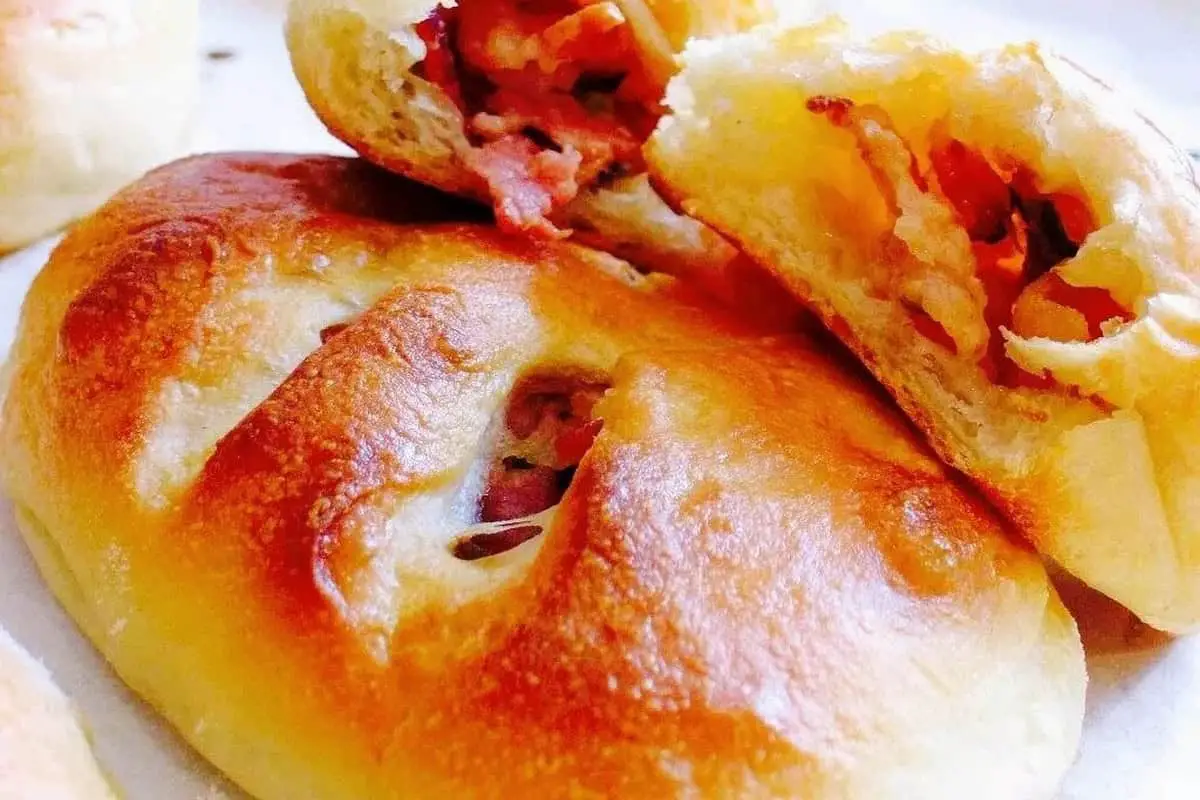 Pīrāgi are small bacon and onion pies that are a staple of Latvian festive tables. Traditionally, in Latvia, these would be made not with bacon, but Speck.
Speck is a distinctively juniper-flavored ham originally from Tyrol, a historical region that since 1918 partially lies in Austria and partially in Italy. Speck's origins at the intersection of two culinary worlds is reflected in its synthesis of salt-curing and smoking.
Initially, speck was produced in order to preserve the meat for a long time. It was a method that allowed families to have access throughout the year to the meat of the pigs butchered around Yuletide. Over time it became one of the main courses for feasts and banquets.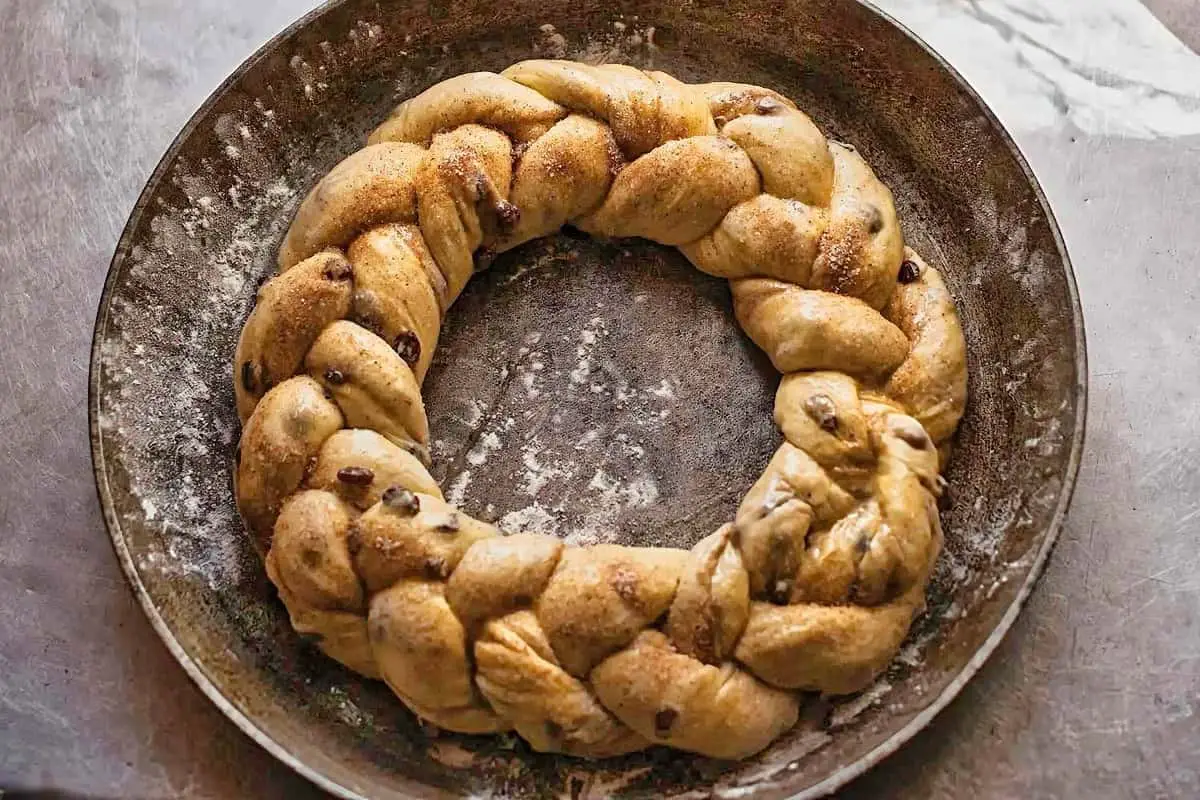 Every family seems to have its own Latvian food recipes for this traditional yeasted birthday cake. Ruta Gailīte's uses dough similar to brioche, but relies on cream instead of butter for its richness. With the addition of plump dried fruit and ground cardamom and cinnamon, it makes a perfect breakfast cake too.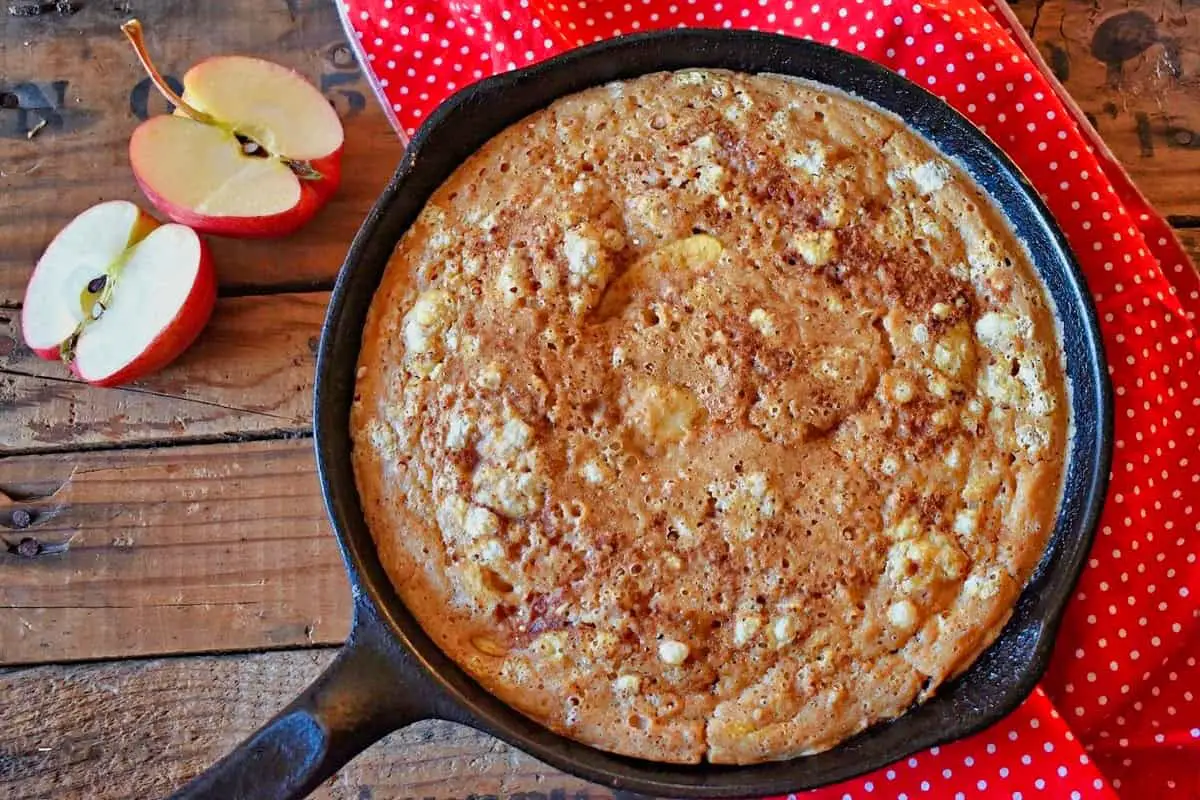 Bins and crates of apples can be found in produce stands this time of year. Their colorful hues range from bright green, yellows, pinks to vibrant reds. Combine apples and sourdough into a sweet treat to eat for dessert or even for breakfast with a cup of coffee. This Latvian Sourdough Apple Cake is a hit with a sweet caramel layer of apples hidden under sourdough batter.
This Latvian food recipes choice does not need to ferment for 7 hours like other sourdough items do. I created this Latvian food recipes to use discard starter that you may need to get used up and sprouted flour. The batter can be baked as soon as it it mixed and it is on plan as a Trim Healthy Mama E Latvian food recipes. I will add 2 tablespoons of Half and Half to my daughters' serving.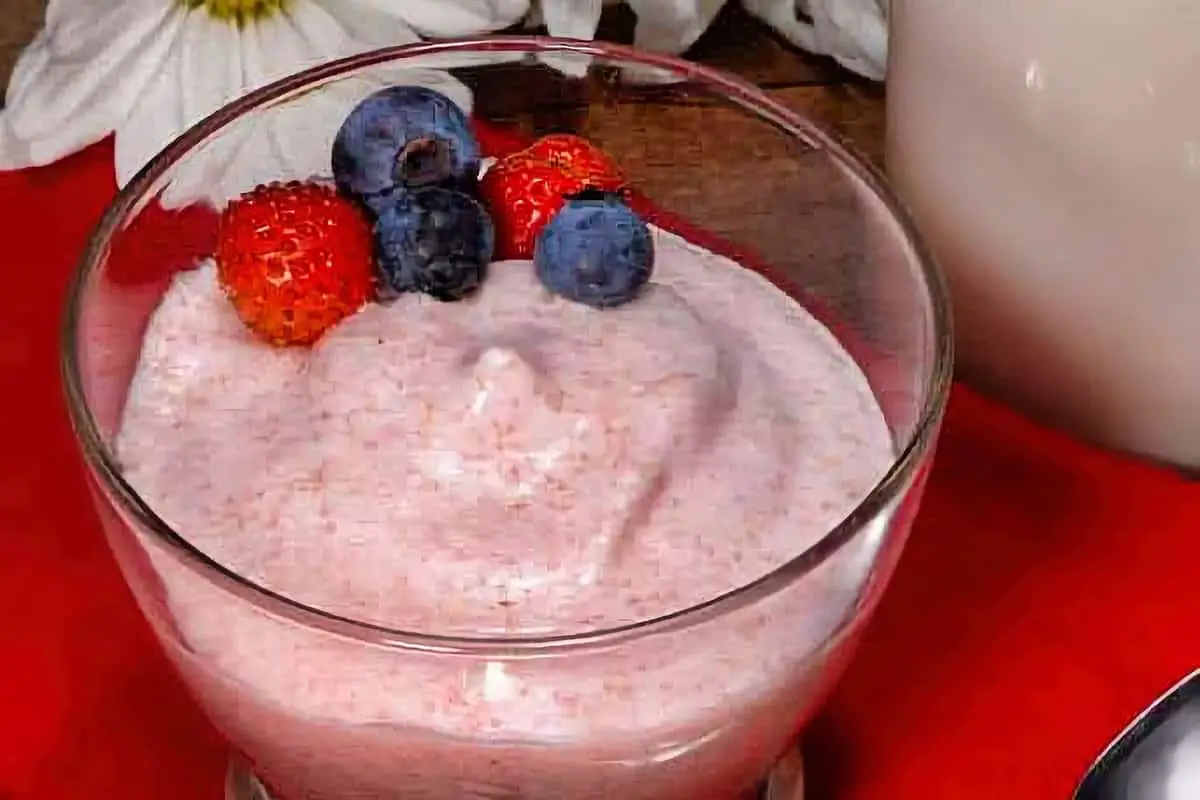 Latvian cranberry mousse called debesmanna is a simple to make, lovely dessert.  It is tart and light, thanks to whipping up farina or cream of wheat into a mousse.  It does take about 1o minutes to get it to the proper texture, but your stand mixer can do the work for you.
Berries are popular in Latvia as they love to forage for them in their forested land.  I used unsweetened cranberry juice for these Latvian food recipes but really any flavor of berry juice could be used.  It is served with milk or cream poured over it.  Enjoy!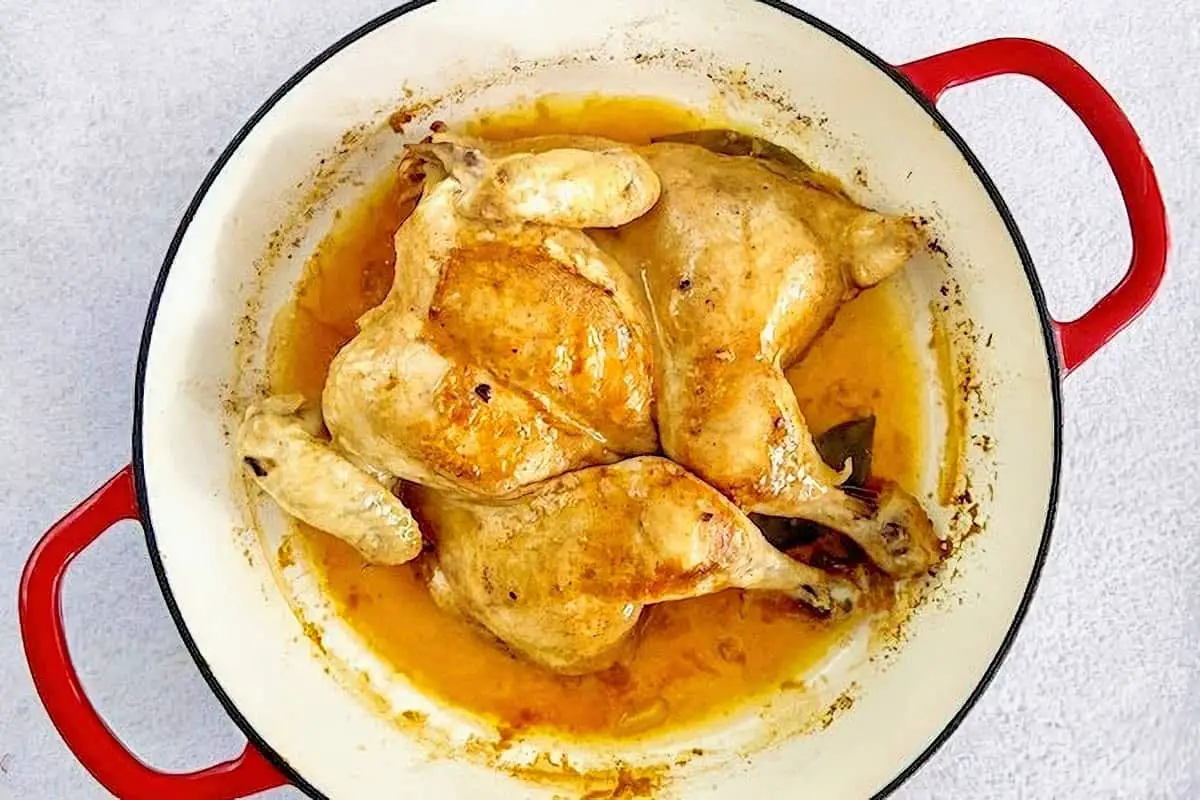 To be quite frank, this is the least descriptive Latvian food recipes I have ever found. I have roasted a fair bit of chickens in my life, so I took some liberties on how to interpret this particular Latvian food recipes dish.
I started by taking a 1.5 pound free range bird – you may not believe me, but free range does taste much better than your regular chicken. Instead of leaving it whole, I butterflied the bird to make cooking process a bit faster – I kept the backbone attached as many love to eat the little tail. I ditched the roasting pan and oven and used my cast iron French pan and stove instead – it made basting so much easier.
Hour and a half later I tasted the best chicken ever. It was fall-off-the-bone tender, juicy but well cooked at the same time, and had some intangible flavor quality I have never been quite able to capture before. The pan sauce was meaty despite the cream added and so delicious that I kept coming back for it alone.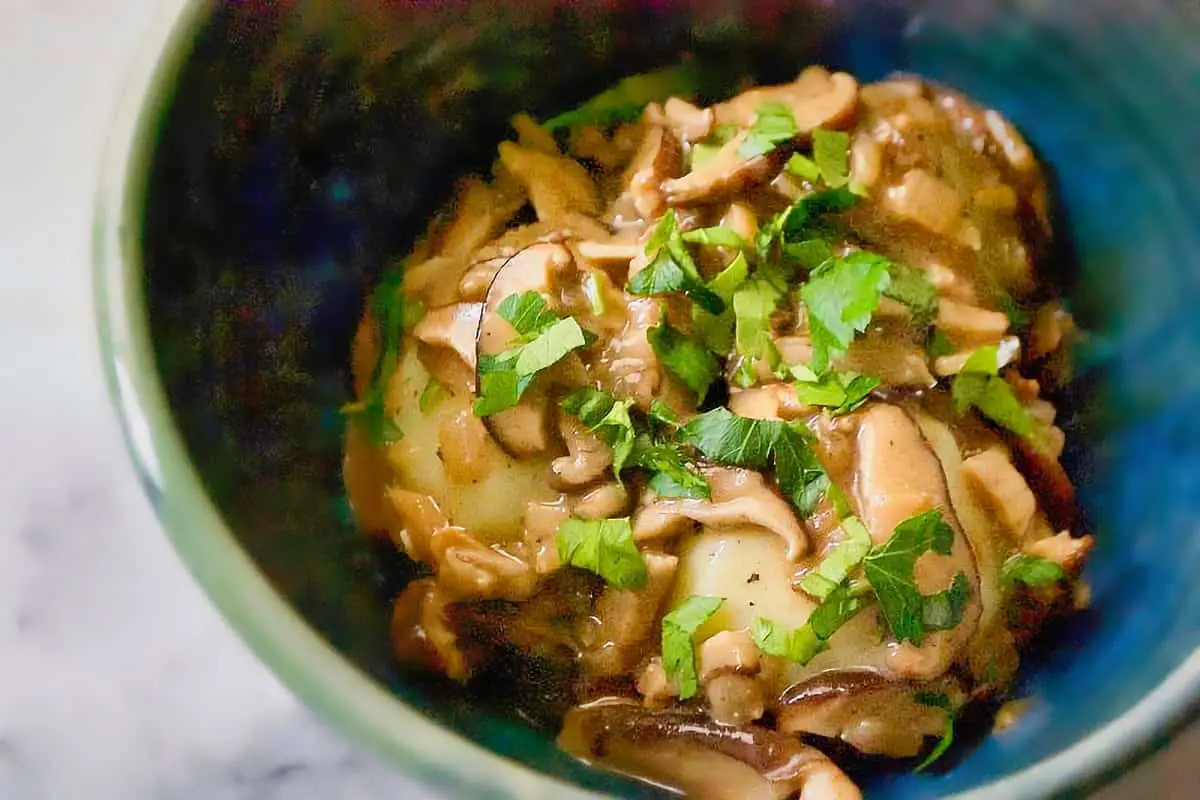 I wanted cook a traditional Latvian food for this project. This mushroom sauce is very simple, but it's also a celebration of Latvia's foraged mushrooms. If I were making the most authentic, Latvian version of it, I might make it with boletus mushrooms, which are abundant in Latvian forests and one of the most popular varieties for cooking.
I didn't have access to any boletus mushrooms, so I used locally grown shiitake mushrooms from my CSA share. You can use your favorite locally grown or foraged mushrooms in this sauce.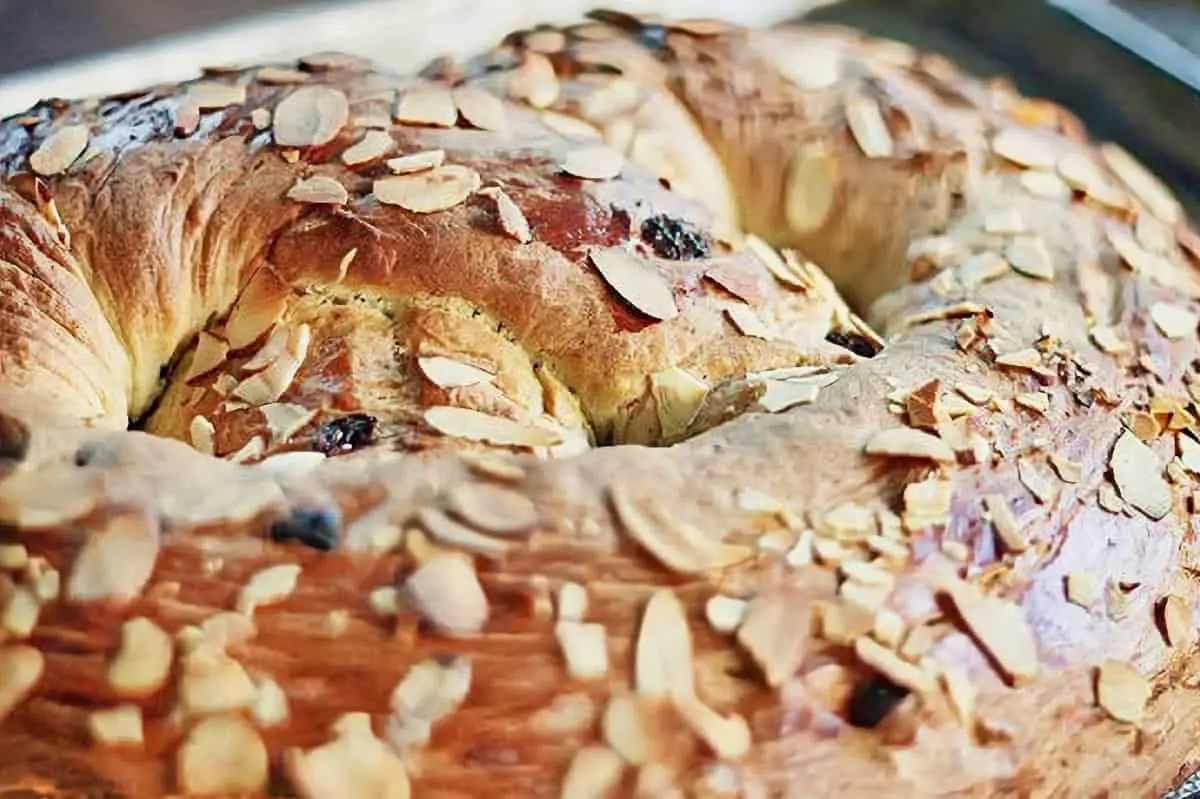 Birthdays are fun but birth days are even more so. Family and friends hugging, smiling, crying – everyone in wide eyed at the wonder of a new child's most innocent gaze. Since Keith's grandson was born last week, I thought it appropriate to make a birthday cake in his honor.
I sought out such a thing in Latvia, only to find something very unexpected. Latvians have a tradition of baking pretzel-shaped sweet bread – not exactly cake – and topping it with candles.
The Klingeris, as its called, can be used to celebrate birthdays and name days – which, as it sounds, is the day dedicated to celebrating your particular name. From what I've read, Latvians celebrate name days with gifts and parties, and often these celebrations are even larger than their standard birthday celebrations.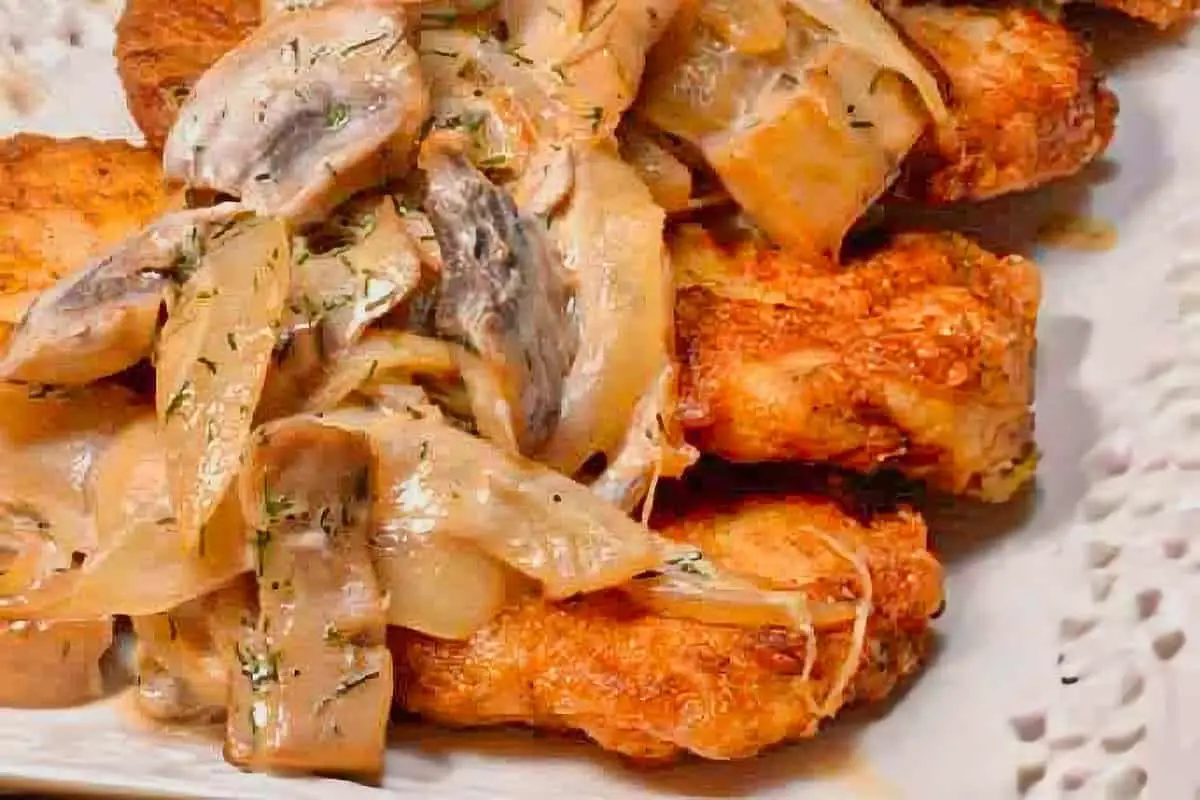 Latvian pork cutlets called karbonade is made with an amazing mushroom cream sauce.  Honestly, I have made a similar dish most of my life using a can of cream of mushroom soup.  Wow, what I have been missing all these years.  If I would have known how incredibly simple this dish is to make, trust me, never a can again. This dish is very representative of Latvia.
Pork is the number one meat there and they love to forage for mushrooms in their beautiful forested land.  Dairy is also extremely popular.  Put all these element together and you get one awesome dish.  Thanks Latvia!
---
Want more ideas to round-out your Recipe Box?
A lot of great options are in these posts!
---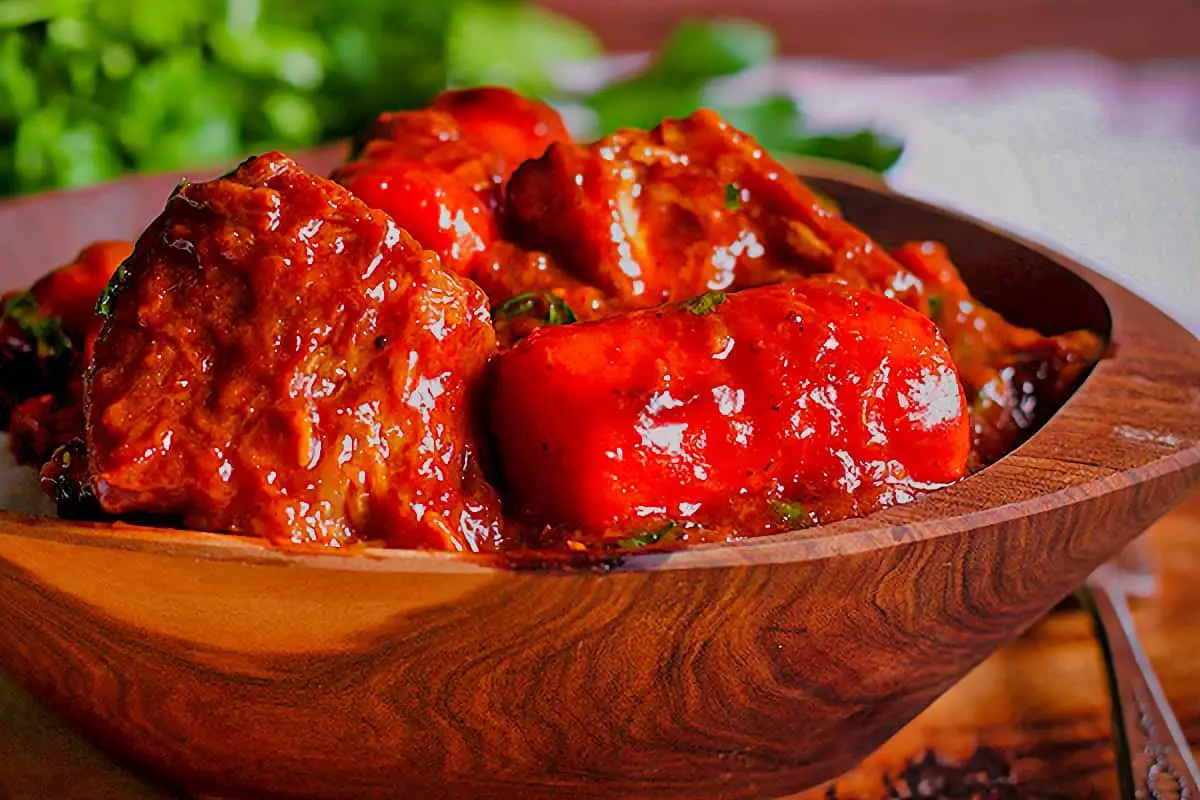 This Latvian food recipes dish is based on a dish from the pages of A Gentleman in Moscow by Amor Towles.
It's a simple, comforting combination of tender, slow cooked pork shoulder, carrots, onions, apricots, and prunes that's warm and flavorful and even better the next day.
The stew itself is prepared by slowly cooking pieces of pork shoulder with onions, garlic, carrots, dried apricots and prunes. I've chosen to flavor the broth with smoked paprika, a Worcestershire, and a touch of liquid smoke.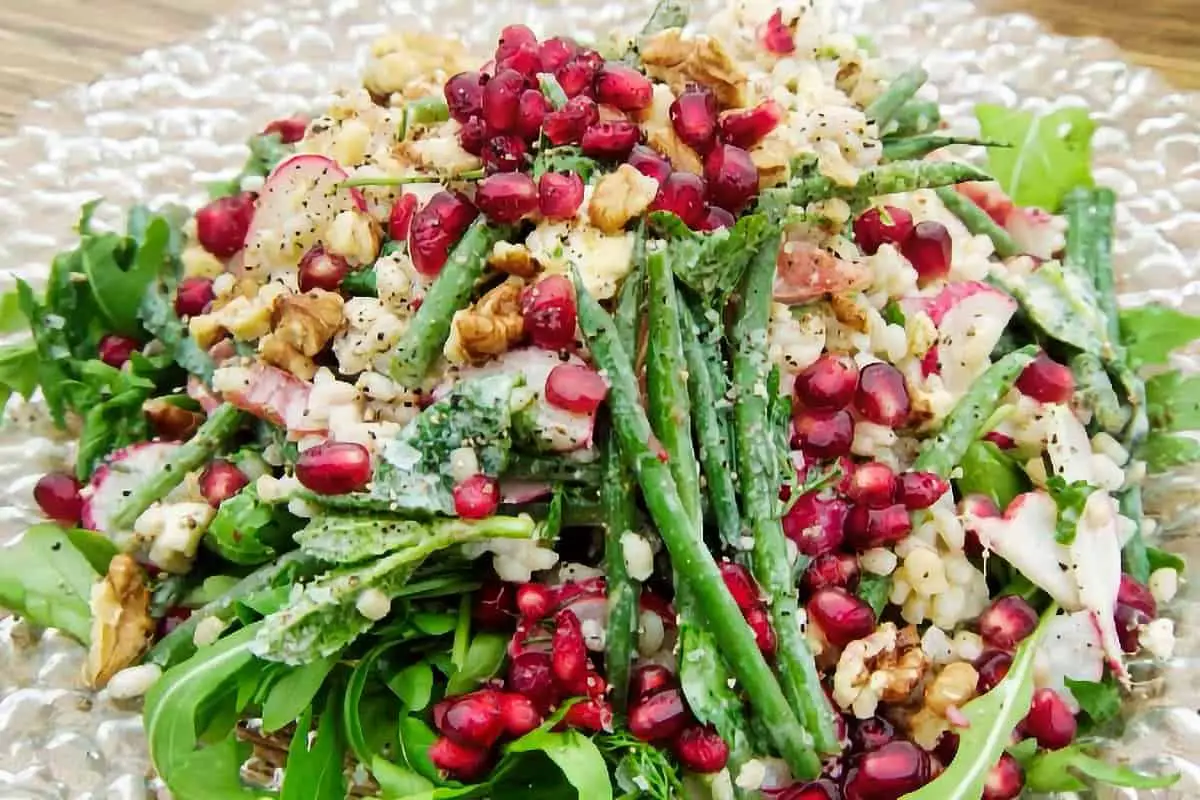 The creamy, tangy dressing and chopped herbs are the stars of this Latvian salad. You can swap the vegetables to your taste, swapping beetroot for tomato, for example. If you can't find Latvian cheese, feta works perfectly well as a substitute.
Latvia food is a particularly fun way to discover the country and agro-tourism is a real treat for kids. When we visited Latvia in 2016, I knew nothing of the country but I'd heard wonders about Latvian rye bread. After searching for Latvian food trails or cooking classes in November during my girls' school holidays, I found a farm and booked a day of bread- and cheese-making day in Latgale county, eastern Latvia.
For instance, when we ate a delicious mushroom dip for lunch, I asked the grand-son what kind of mushrooms they were and where they came from. He looked at me like I was asking the obvious. The mushrooms were wild. He picked them all in the forest next to their farm. He laughed when I suggested that he could buy mushrooms in supermarkets. Why would he buy Latvia foods that you can forage for free?
This and other Latvian food recipes for meatballs comes from my grandma, and, as far as I am concerned, they are the best meatballs ever. Her secret of deliciousness is hand minced pork loin, a dash of sour cream and lots of garlic cooking in the same pan.
As with most things in Latvian cooking, pretty much every family would have a different Latvian food recipes special edition for meatballs. Some add fried onions, raw minced onions, soaked oats or crumb the balls before frying. I have tried all of these variations and always come back to the Latvian food recipes opinion below.
The meatballs are great with potatoes and salad where the buttermilk and cream act as a sauce, while cold leftover meatballs are delicious on white bread with butter (but I do not get leftover meatballs in my house, kids love them so much).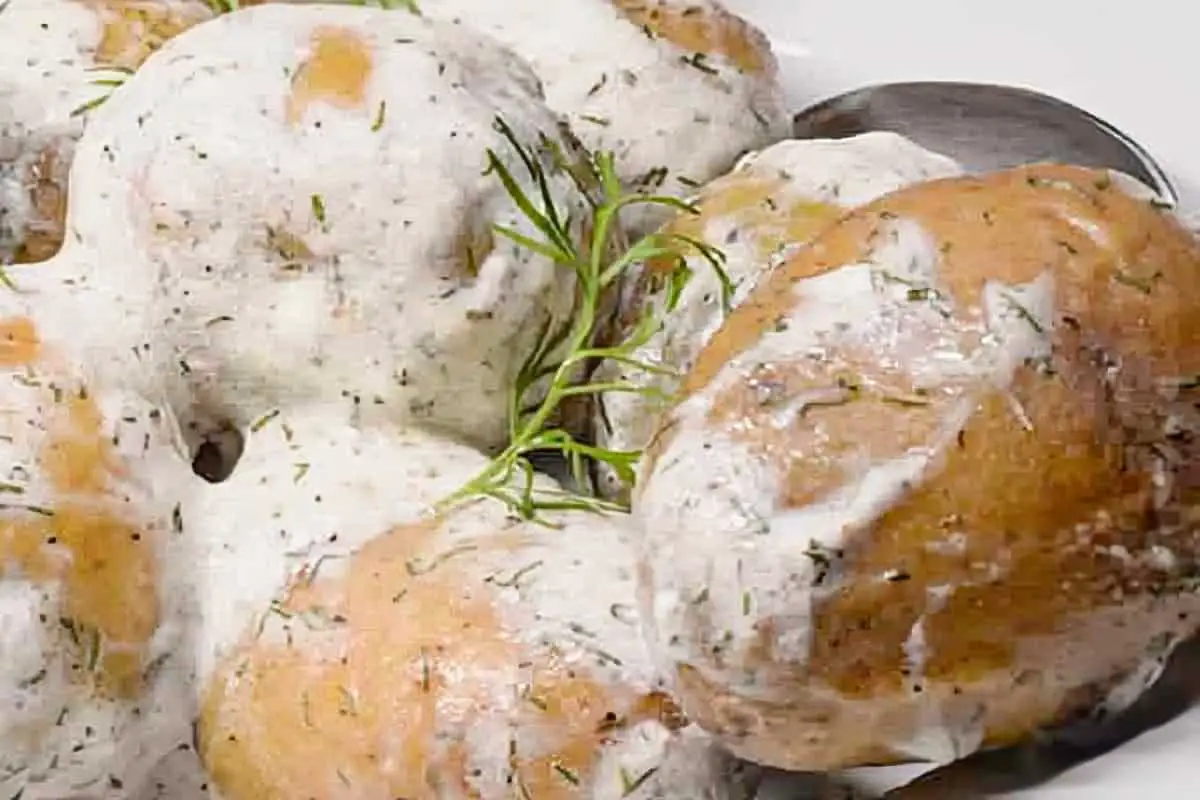 Latvian dill potatoes are perfect to enjoy with the pork cutlets or would be lovely as a side for just about anything.  You use small potatoes like Yukon golds or red or white new potatoes  and you don't even have to peel them.
You just boil them in some salt water, add in some butter, sour cream and fresh dill and just like that, your dish is done.  Potatoes are loved in Latvia and are used in many dishes.  In fact we can all thank Nobel prize winner Vilhelms Ostvalds for developing the system for their mass production back in 1902.  Enjoy!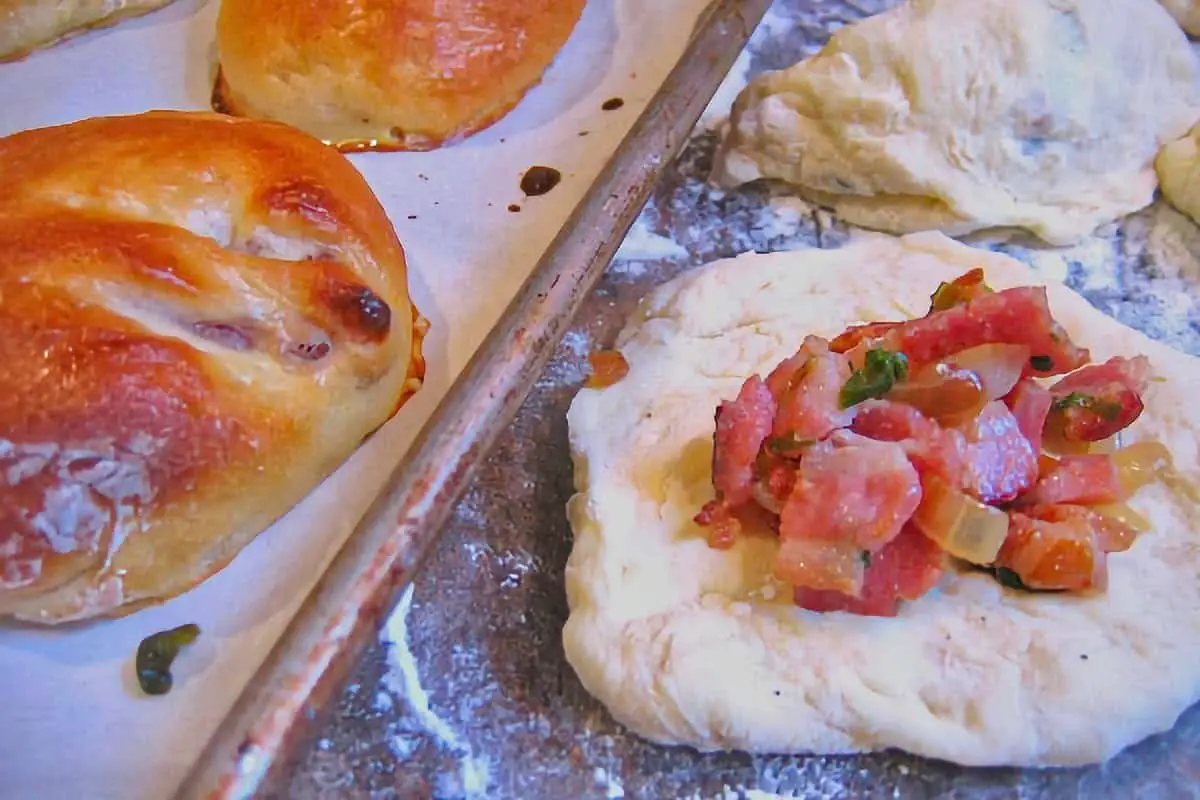 A celebration in the scattered Latvian communities of Canada often include these bacon-filled buns. They are fabulous with a salad for a quick lunch or, if you make them smaller, are great cocktail appetizers.
This Latvian food recipes I am creating was one of those that the late Tanya Barsevski shared with me years ago while she still lived in the farm town of Mount Forest and cooked at the local high school…a time when secondary schools had real kitchens.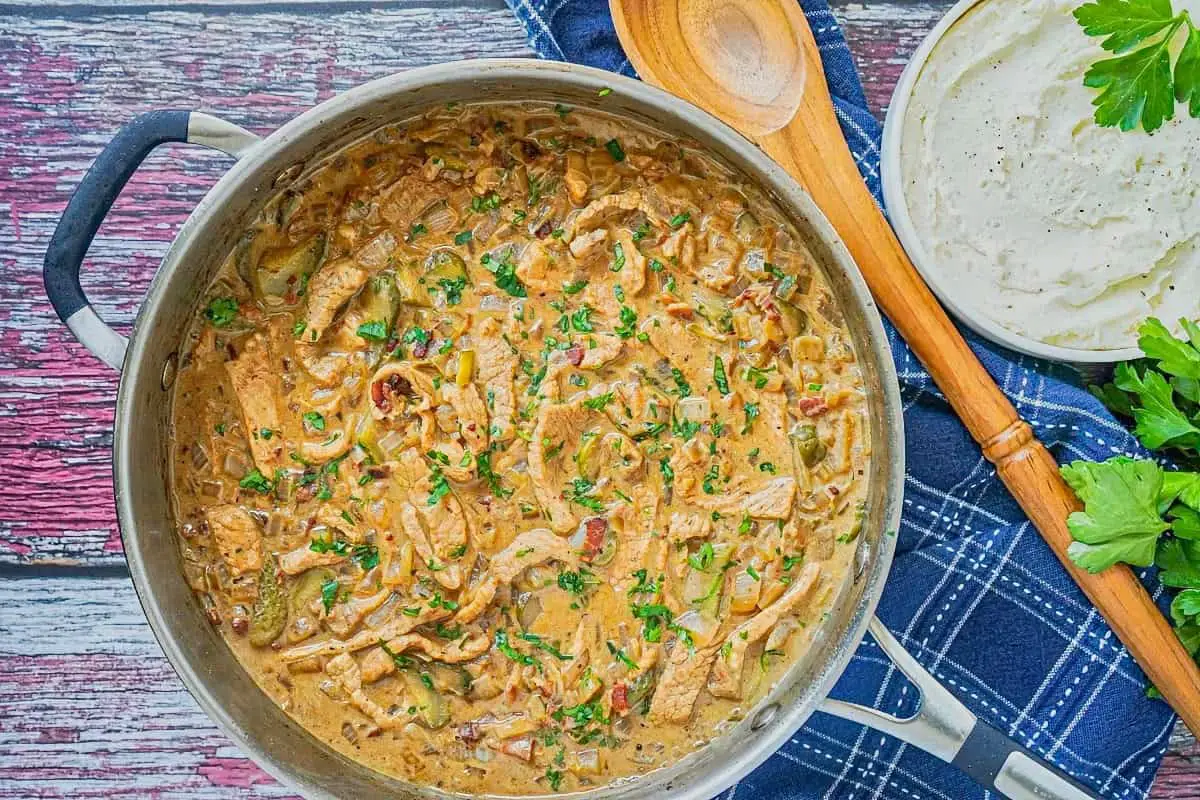 A Latvian food recipes pick I love for Kurzemes Strogonovs (Latvian Pork Stroganoff)! Thinly sliced strips of pork are simmered in a slightly thickened sour cream sauce with bacon, onion, and pickled cucumber.
Kurzemes Strogonovs is a lighter-colored, creamy pork stroganoff from Latvia. It is named after the western region of Kurzeme (Courland). The pork is thinly sliced and cooks very quickly, making it the perfect choice for a weeknight Latvian food- especially as the weather gets colder.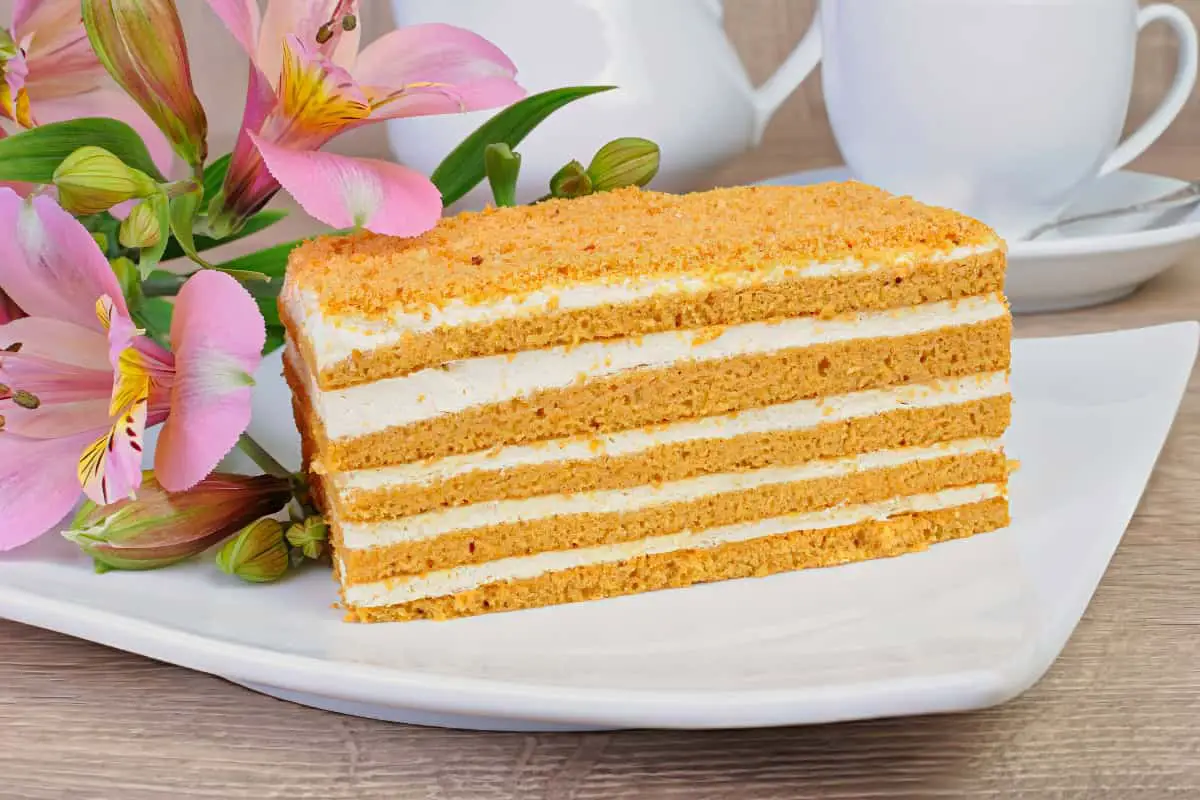 It's one of the most popular Latvian cakes – a Latvian food recipes that is simple and delicious! It requires a little work but it's definitely worth it! I've made it several times and my preparation skills are improving with every time. Don't get scared away because of the sour cream, it matches perfectly with the sweet honey taste.
The cake tastes the best after it's kept overnight in the refrigerator, the flavors will blend together nicely. I use a 9×13 inch baking pan, but another similar size will do.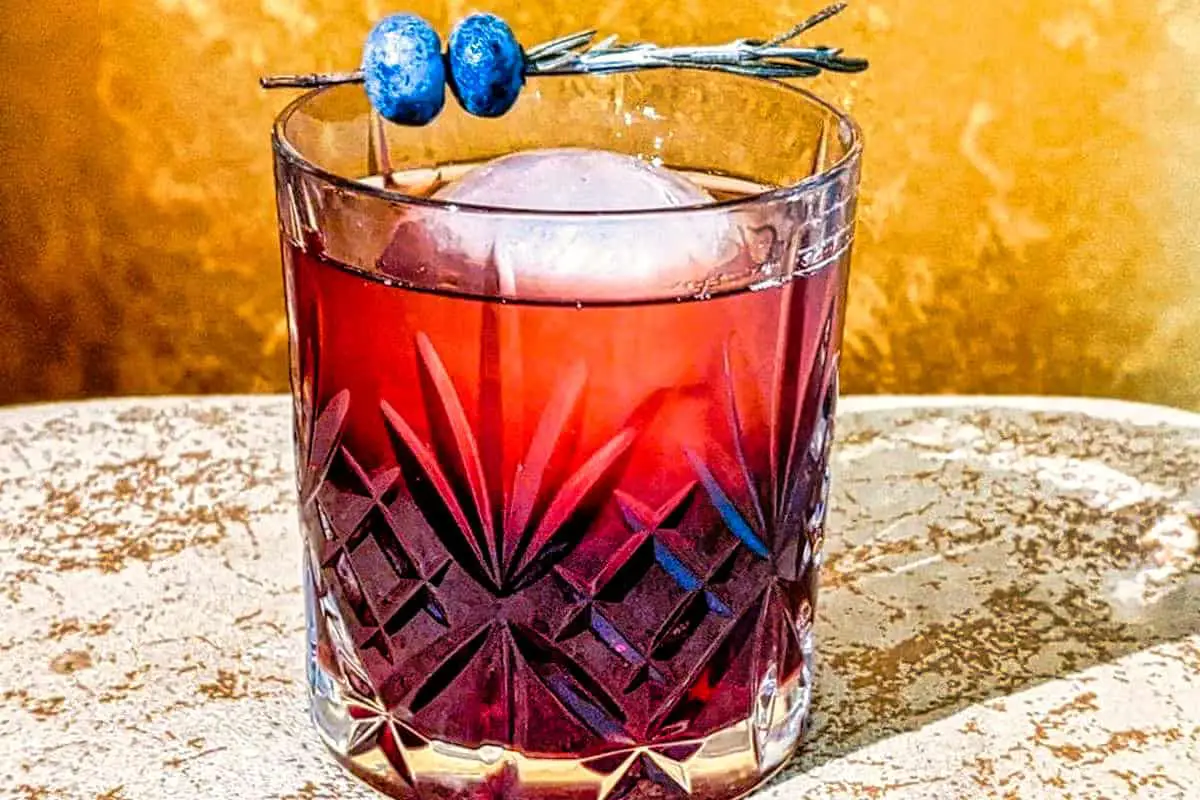 The Black Latvian cocktail is a drink made from a base of Riga Black Balsam Blackcurrant. This cocktail is not too sweet, not too bitter, but overall quite strong. The alcohols in here are common in a home bar, and by slowly stocking up on uncommon liquors you're home collection will be quite unique in it's collection.
Riga Black Balsam is a balsam, an herbal liqueur with a high proof that was originally used for medicinal purposes. Because of the herbs, roots, flowers, and more used in the making of a balsam, there are quite a lot of similarities to Amaro.
---
You May Want to Join Our Boondocking Group on Facebook For More Information
You May Want to Join Our Campfire Recipes Group on Facebook For More Information
For More Photos Visit Our Instagram at World Recipes Daily – Our Big Escape