Last updated on September 9th, 2021 at 09:29 am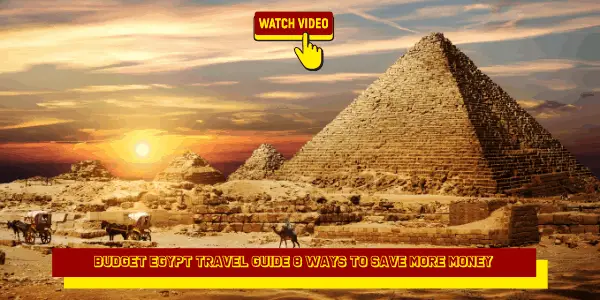 The Budget Egypt Travel Guide includes 18 Important Travel Planning Tips that will allow you to see and do more on your budget. Learn how you can benefit.
Welcome to the Egypt Travel Guide! Here we have a country that presents awesome classical beauty – featuring the last standing Wonders of the World – alongside bustling cities, beautiful beaches, and some of the most atmospheric travel experiences you'll discover anywhere.
Want to interact with the always interesting locals, haggle in the markets, ride a camel before bedding down in the barren desert for the night, or explore some of the most incredible sites in human history – often all in the same day? Then Egypt is the perfect place for travelers with energy and a little perseverance.
Egypt has a knack of being able to surprise guests – and most of the time in all the right ways. Yes – the cities can be challenging, but once you get to grips with the peculiarities you'll feel at home in no time.
There is so much history and culture that it can be quite overwhelming in some ways – and this is a country you should read about well before you arrive. Throw in the political changes of recent years, and all of a sudden a relatively well-developed country on the crossroads of Africa and the Middle East can appear quite daunting (besides the millions of package tourists who visit every year).
Egypt is one of those countries where a little solid advice about the practicalities can really help any visitor make the most of their stay. Fortunately, the Ultimate Egypt Travel Guide will explain many of these intricacies for you! From health and safety through to booking your accommodation and choosing where to dine, we'll help you along the way.
Let's begin by looking at the most essential Egyptian sights and experiences that ought to be included in anyone's visit.
Budget Egypt Travel Guide – Top Places To Visit In Egypt
One of the best aspects of exploring Egypt is that large swathes of the country are desert! Joking aside, that does mean that you are going to have not too much trouble getting between the cities and sights – and in some ways, it actually helps to make the country considerably more accessible.
Chances are you'll split your time over Cairo/Alexandria, perhaps a coastal resort, and make plenty of day trips out towards the more remote essential places to visit. You could spend more time in the lesser-visited parts – and for those with time to burn it can be a great idea to really get to understand this quite complicated country – but here we'll focus on the most essential parts of Egypt that nobody ought to intend on skipping.
Cairo can be a surprise – it is massive, dirty, loud and in many ways quite difficult to love. From a visitors perspective, you can opt for a much more sanitized experience – staying in western-style hotels and enjoying rather wonderful comforts – or save a heck of a lot of money and 'rough it' a little.
We'll talk about that later, but for now, you need to understand that Cairo is pretty much an essential part of any Egyptian tour. Cairo has almost swallowed the historic Pyramids of Giza but that doesn't really detract from the fact that they are really astonishing. No matter how many times you have seen these iconic structures they will blow you away when you explore them in person. Catch them as early in the day as possible to avoid those rather enormous crowds.
Luxor is rightly considered one of the world's most amazing archeological sites and even if that is not something you find especially interesting, believe us when we say that a visit to the Valley of the Kings, Hatshepsut & Karnak Temples are sure to change your mind. Whatever you do – don't skip on the chance to really spend some time in Luxor as there is far more to this area than 'just' those famous sites.
The East Bank is where you'll find some amazing markets (busy literally 24 hours) and on the West Bank, you may actually fall in love with the peaceful gardens and opportunity to enjoy some quiet for a change. As with many other famous parts of Egypt, Luxor gets very busy indeed but is one of those places which tends to form very personal (and usually positive) memories.
Alexandria is considerably more modern/western than Cairo – and most visitors will use it as a launching base for visiting slightly more remote sights. You should plan your visit to Egypt quite carefully and make sure you book up with decent quality tour groups (it is generally the best way of seeing most and we'll talk about that later in the Ultimate Egypt Travel Guide). There are basically enough sites worthy of a day trip to fill a month at least – and the tricky part can be deciding where to focus your time.
We'd recommend anyone looks towards the mind-blowingly beautiful Siwa Oasis (a personal favorite), Temple of Isis, Abu Simbel (try and figure out how on earth they managed to move it so carefully back in the 1960s), St Catherines Monastery, Abydos Temple, and so on. We don't want to namecheck or make 'perfect' lists with this travel guide – you should research what interests you and keep an open mind/explore the lesser toured places wherever you have the opportunity.
When the cultural overload starts to hit home – and it will – you may need to take a break from the culture vultures and relax on some quite magnificent beaches. South Sinai (famed for Sharm el-Sheikh, but we'd recommend you skip that and head to the much more chilled out Dahab) is a pleasant surprise and the ideal tonic after a few days getting dusty in the desert. Check out the diving – novices are welcome – and rest your bones!
We've covered barely a fraction of the top Egyptian attractions here and there is a reason for that. It cannot be stressed enough that Egypt is one of those places you may wake up in the morning and just want to do something totally different. You can have just as much fun getting lost in Cairo for the day as you would gazing at Giza or swimming in Sharm.
We recommend you plan your visit quite thoroughly but allow lots of leeway for what you actually get up to on each day. Day after day of slogging through the desert heat isn't as much fun as you may hope – so make sure to provide plenty of time for creature comforts too.
Budget Egypt Travel Guide – Things To Do In Egypt
Egyptology of course! By no means are we exaggerating when we say that Egypt rewards the well-read visitor?  Besides the amazing, if unoriginally named, Museum of Egypt you may be surprised that not many of the smaller museums provide very intuitive signage. Combine that with crowds and a haphazard approach to airconditioning and electric fans, and you can run the risk of walking through sites and not really understanding anything significant.
Technology can be your friend here – there are excellent downloadable guides to many of the major sites – but nothing beats reading up on Egyptian history well before you visit. Even understanding the very basics will go a long way in helping you distinguish between different epochs and influences.
When you visit any site – and we will include even the more out-of-the-way options here – you will be inundated with people and companies offering you a guided tour. Unless you know your Egyptology impressively well (and are good at explaining that to other members in your group) we'd suggest you take one. Choosing which is the best for your interests and tastes is where it gets much trickier.
Guides are far better regulated than they used to be although there is still an element of 'pay your money, take your chance' unless you opt for one of the most organized (and often a bit dull) state-partnered options. Do your research and go with your gut. A good walking tour of Cairo is a fantastic way of getting to know the mazy city far better than you ever would under your own steam. Even better – they are really cheap!
Day tours are pretty much an essential aspect of any visit to Egypt. They are simply easier and safer ways of getting to spend some quality time at iconic places. Once again, check those schedules carefully and if you are traveling as a group look for options whereby you can tailor the trip to suit your needs. Everything in Egypt is negotiable – and that will include allowing for some leeway on the time you can spend in some incredible places.
You do not want to feel rushed when taking in the Temples of Abu Simbel, Tombs of Abydos, Medinat Habu, and so forth. It is handier than many visitors appreciate being able to travel in a straightforward manner between pickup/dropoff points and local knowledge makes everything a fair amount easier.
A night or two out in the desert is something everyone should try and experience – and once again, the easiest and best way is to choose a popular tour guide company that will have everything you need at hand. Few visitors to Egypt are lugging tends and woolen blankets – and you will need both of those when it gets rather chilly overnight.
Check and consider your options and remember that the best stargazing opportunities are going to be in the absolute middle of nowhere. Getting there is one of those things best left to the professionals unless you are totally confident you know what you are doing.
A trip on the Nile is another rather iconic experience that can be absolutely amazing. If you head in that direction try and use it as a way to head to different parts of the country instead of an 'up and down' tour. Believe it or not, there is plenty more to see in Egypt rather than just majestic sites of antiquity!
The Ras Mohammed National Park (near Sharm el-Sheikh) is home to some amazing (and beautifully preserved) coral reefs that are a joy to explore. You may be pleasantly surprised to learn that Egypt has a thriving music festival scene – so consider that if you have ever fancied letting your hair down in the desert! Zoos, parks, palaces, fortresses – you name it – and you will find it throughout Egypt. No matter where you end up in the country there will always be something well worth seeing, and often these hidden gems which 99% of other visitors will miss/skip happen to be the most memorable.
How you spend your time in Egypt really depends on what kind of visitor you are. There is no right/wrong way – you can see Egypt in its more sanitized form and still enjoy a great time, or if you rough it and trust a little to fate, chances are you'll stumble across so many amazing options and activities that your trip will be considerably more 'memorable'.
The only thing we would really suggest is that you do take some care to ensure that you are a responsible visitor to Egypt – and that's something we will discuss later in the Ultimate Egypt Travel Guide.
Budget Egypt Travel Guide – Best Time To Visit Egypt
October-February is still pretty hot in Egypt but the time when the midday sun is at least reasonably bearable. As you'd expect, this is peak season and you should expect crowds to match. That being said, you'll very rarely struggle to find anywhere to stay and prices are less affected by seasonal inflation compared to most other countries.
Remember that it can actually get very chilly in the deserts and coastal areas overnight so pack accordingly. It may even rain once or twice!
Shoulder season (March-May & September-October) is a good time to visit especially if you want warm beaches largely to yourself. Many package visitors who tend to crowd out the beach have work/life commitments that prevent them from visiting at these times of year – so take advantage of that if you want to make the most of Sinai.
Watch out for the occasional dust storm, but otherwise, enjoy warm and pleasant enough heat throughout the day. Overall this is a great time to visit, especially if you intend on spending a fair amount of time in the country and intend on exploring properly.
June-August is when Egypt becomes hot. Unless you can seriously stand up to scorching dry heat throughout the day then we suggest avoiding the country during this time of year. Temperatures are still crazy-hot along the Mediterranian coastal regions and these can be busy with beach tourists.
Considering that to really see Egypt you need to be able to spend plenty of time in the cities and traveling between sites, we'd suggest that most people would be best off visiting during the cooler times of the year. It will still be very warm – especially in urban areas – but no less tolerable than many other places.
Budget Egypt Travel Guide – Tourist Visa In Egypt
Assuming you are arriving by air, you should have no problems at all passing through Egyptian immigration. Unlike other countries in the region, you'll have no problems if your passport already has an Israeli stamp. Just make sure it is valid for at least six months after your arrival.
Visas are required by practically all visitors including those from the USA, Canada, UK/EU, Australia, New Zealand, and so on. A new e-visa scheme is due for launch soon, but for the time being everyone needs to purchase an entry visa either online or upon their arrival.
These tourist visas last for 30 days and cost the princely sum of $25 (Pounds Sterling and Euros are also accepted). We'd suggest getting this all sorted out online and in advance although you'll have no problem doing so at the airport. Extensions are possible although rules have tightened in recent years. Different rules apply if you intend on working.
Expect a considerably tougher immigration process if you arrive by land – especially if driving your own vehicle. Smuggling is a big deal in Egypt and if you look like a foreigner then it is almost certain that you'll be stopped and brought in for a 'chat' – usually after a long wait.
You'll be unlucky to have any issues arriving or leaving Egypt. One thing to keep an eye out for is 'booze touts' who will approach you and ask that you use your alcohol allowance (3L of spirits) to buy them some hooch at the airport stores. Doing so is illegal (they will say otherwise) and you'll not make any money doing so. Just ignore them and walk on by. Welcome to Egypt!
Budget Egypt Travel Guide – Currency In Egypt
Egypt uses the Egyptian Pound (LE) that trades for around LE16 = 1USD at the time of writing. Check the exchange rates before you visit as the LE is very unstable following their 2016 devaluation policy.
Broadly speaking money should not be a problem in Egypt although there are some peculiarities. The country has a massive shortage (that seems to have been going on for decades) of small change coins and notes. These are really useful for casual purchases, tips, and so on – but more importantly, it means that you'll encounter issues trying to split larger notes. Stash away your small notes at every opportunity!
Haggling is basically the Egyptian national sport. We're not joking when we say that almost everything is negotiable to some degree. It can be exhaustive and often a little alien to our western sensibilities, but it is also an important cultural aspect of Egyptian life – and quite fun once you get to grips with it.
Persistence pays – and remember that the key is to ask for the 'best price' (that matches both what you are willing to pay and what they will sell it for) not the 'cheapest price' which is considered offensive.
Other than that, there are pretty much no rules! As a visitor, we'd recommend visiting the same market stall for a couple of days if you spot something you want but aren't willing to be ripped off. Egyptians respect persistence – especially when you tell them you have a plane to catch…
ATMs are pretty widespread although your options will be quite limited in smaller communities. Withdrawal limits are quite strange and usually capped at around LE2000 or so per transaction (with some exceptions). If your card works in an Egyptian ATM – which most featuring international branding should – then expect to be offered English translation automatically.
Credit cards are widely accepted in major cities and coastal tourist hotspots although it is wise to carry some cash as a backup. Keep an eye on your card when a transaction is being processed and check the amounts carefully. Plenty of places apply 'processing charges' and sometimes these can hit 10% or more – so consider that yet another reason to keep a cash reserve.
Money belts are a sensible precaution in Egypt and you should keep cash stashed away in different places. Use your hotel safe and only carry what you will expect to need for a day, plus a little extra just in case. Some hotels will offer to change money at pretty bad rates, although in some cases the convenience can be quite tempting.
Generally speaking, you should use ATMs and banks for the most reasonable rates. Avoid change desks unless you are desperate, and currency touts at all costs. Fake notes are quite a common issue in Egypt and possession is illegal – even if you are the victim!
Budget Egypt Travel Guide – Tipping In Egypt
Tipping (baksheesh) is basically mandatory for any tourist service. Expect to tip frequently and little.
Good restaurants – especially those in Alex or Cairo – will expect around a 10% tip, maybe a little higher if you are blown away by the quality of service (it can be incredible!). Cafes are about half that although it may be fairer and more convenient to just leave the change expected from a note.
You may be a little surprised to find that you are expected to provide modest tips (between LE15-20) for museum/site guards and mosque attendants. Just go with the flow – it isn't much and certainly not worth the bother of arguing about it.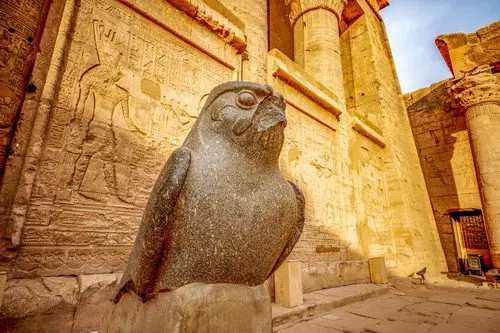 Budget Egypt Travel Guide – Budget For Traveling In Egypt
Egypt is a difficult country to pigeonhole as it appeals to different kinds of visitors. On one side, you will have the mass market beach tourists who enjoy the basic affordability of the country as a package destination. After recent security and currency issues, the country is a bargain-seekers dream come true – especially if they wish to lay on the beach all day.
The country also appeals to plenty of mid-market visitors who are more interested in the ancient sights and pretty unique tourist experiences. They will also be very well catered for in regards to cost, with few aspects of daily life in Egypt being anywhere close to what most people would consider pricy.
The interesting differences in the Egyptian travel industry really come at the extremes. While the country is not as 'backpacker-friendly' as others, it is easy to get by on a budget – and as we shall see, that could be very low indeed.
At the other end of the scale, those wanting to spend big can live very well indeed. Luxury hotels – and we're talking seriously five-star quality – are relatively 'cheap', and even the most expensive restaurants and experiences are unlikely to break the bank.
With this in mind, we'll now take a look at three very approximate estimations for what you could expect according to your budget. Remember these are just guidelines and to keep a close eye on that turbulent exchange rate.
Budget (LE500-700/day)
First things first – you could do it cheaper – but this modest budget of approximately $35/day is enough to live well enough in Egypt without missing any essential sights. Hostels – in the sense of those found elsewhere in the world – are pretty rare, especially outside the major cities.
The good news is that hotels are really cheap, and provided you aren't fussy about the quality you should be able to find double rooms for as little as LE200. Yep – just over $5/per person each night.
Your general daily costs are also going to be refreshingly modest. Basic meals/streetfood should set you back no more than LE100/day providing you are careful to avoid dining in tourist areas. Train travel is very cheap (and quite uncomfortable) in a standard carriage, but first-class may even be affordable within this budget.
Where you may find yourself being hit in the wallet – and it hurts even more after enjoying these reasonable prices so far – is that admission costs and tours can be quite expensive.
Tourist 'rates' (expect to always pay a little more than an Egyptian) is barely noticeable when it comes to accommodation and food, but tickets are where reality can hit home. Major attractions average at about LE1500 or so and organized tours including transport will easily be three or four times higher. If you are really on a budget try and go with cheap (and mostly tip-based) walking tours instead.
Mid-Level (LE1200+/day)
Quite honestly this is really just an extension on the above but with a superior quality hotel room (around LE500/night with air conditioning) in a central location, and a greater budget for living expenses that ought to include at least one multi-course meal each day.
You will still have a sizable surplus no matter how well you choose to live – so that presents the very nice problem of deciding how best to spend it!
There are many ways of taking on some special activities in Egypt – and even the best are unlikely going to be beyond this budget. Luxor is great for balloon trips – and you should pay about LE500 per trip (depending on the season). Forget taxis – why not hiring a dedicated car and driver for the whole day?
This is a solid option if you are part of a group – prices start at about LE600+ with allowances for tips depending on mileage and number of passengers. If you are planning on touring trickier to visit areas then this is a really good option.
First-class rail travel is hardly going to stretch this budget and you'll appreciate the difference in quality. Perhaps look at internal flights if you are in a rush. Cairo-Luxor is the most popular route and you'll find singles available for between LE600-800 depending on the time of year.
High End (LE2000+/day)
$120 a day is enough to live comfortably in Egypt – and you may be surprised at the quality of the most exclusive options that hit this price range. A double room in a luxury hotel/resort will be around LE2500/night although remember that single day rates are often much higher than week-long bookings (many of these options are popular with package tourists).
Expect to pay a little more for a premium room on a River Nile cruise although again these operate quite good discount systems for those who book many months ahead of schedule.
You can basically afford to do anything that interests you in Egypt with this budget and should aim towards how to use that spending power towards making your trip perfect. In terms of tours, look for those who are operated by universities or accredited local experts.
You'll find a private guide (who will also act as driver/concierge) for LE150+/hour depending on their expertise. For destinations such as Luxor, it can be a fantastic investment.
Perhaps look at some of the more extreme travel adventures available in the desert regions. A three/four-night desert odyssey – including grumpy camel – will cost between LE2000-3000/day depending on the operator and region. Scuba diving is also well within this price range and highly recommended when you need to take a break from the beach.
Overall, Egypt can be an excellent value destination no matter what 'tier' of traveler you happen to be. The one thing you may have noticed that we have not discussed here is the haggling aspect. You are unlikely – as a foreigner – going to have much luck negotiating sizable discounts on accommodation and tours, and frankly, they are already pretty incredible value.
When it comes to buying souvenirs and gifts for people at home – that is when haggling is fair game (remember those words).
Broadly speaking, we'd suggest that visitors should expect to live a little better in Egypt than they may expect – and enjoy some impressive comparative savings too.
We'd say that while the cultures/atmosphere are rather different, Egypt compares quite favorably with the Czech Republic when it comes to price and value. You can live well for little, and enjoy some absolutely amazing perks and luxuries when you are willing to spend a bit higher than what is expected.
Budget Egypt Travel Guide – Language In Egypt
Egyptians speak Standard Arabic alongside a variety of smaller dialects. From a visitor's perspective, it is worth knowing that Standard Arabic is the most common variety and most people throughout the middle east will understand it to some level.
As a hangover from the imperial days, English is quite widely spoken especially amongst professional and upper social classes.
You'll also find that many road signs are also printed in English and there are a handful of national papers still published entirely in that language. French is also taught in many schools, and employees in the tourism trade may also speak some German and Russian.
Overall, language worries are one of the big misconceptions people tend to have about visiting Egypt. You'll have very little trouble speaking English in most predictable contexts, or at least finding someone willing to translate for you.
Budget Egypt Travel Guide – Religion In Egypt
Islam is the national religion of Egypt (since 1980) and the country is overwhelmingly populated by Sunni Muslims. There are very small pockets of Shia and Ahmadi Muslims – neither of which are officially recognized – and a small population of Coptic Christians. Overall, it's fair to say that about 90% of the country is Sunni, although there are no reliable national statistics as it is assumed that everyone is a Sunni anyway!
As a visitor, it is important to be very respectful when visiting religious sites and that will include removing your shoes. Ancient Egyptian religions and beliefs are regarded as part of the cultural/historical legacy and needless to say you ought to behave suitably around those as well. Officially speaking, only Judaism, Islam and Christianity are recognized religions. Those are allowed to be practiced in public – any others are best kept quietly to your hotel room.
Although Egypt is considerably more stable than some nearby countries, there is an element of religious conflict that occasionally flares up in the country. Avoid being near to any public political demonstrations as these usually have an underlying religious current that can turn very nasty quite quickly.
Budget Egypt Travel Guide – Practical Tips From The Ultimate Egypt Travel Guide
Despite its rather conservative social and political outlook, Egypt is well used to hosting visitors from across the world and has a really rather impressive tourist infrastructure. It is an important part of their economy – and one of the reasons why you will notice a high level of police/security personnel around popular sites and beaches.
Egypt can be a little tricky to get to grips with at first, so at this stage of the Ultimate Egypt Travel Guide, we'll take a look at a few of the more practical tips that will help you enjoy your visit to the full.
Perhaps the best advice to any new traveler to this country would be to not expect to like absolutely everything. Hardly the most enticing words of advice – but there are aspects of Egypt that many visitors do tend to quite vocally disapprove of. Just like anywhere else, once you acclimatize and get used to a few things it'll be much easier to handle.
Cairo and Alex are pretty dirty and very crowded cities – you should not expect these to be glorious bastions of civilization as they were considered a couple of thousand years ago! That can come as a real culture shock at first, and it will not take long to realize that many people are very poor while a much smaller minority are extremely wealthy.
If you visit other parts of the country – especially the resort towns around the coastal regions – you will often struggle to believe you are in the same nation.
We dislike generalizing about whole counties because it is never fair to do so – but what we ought to also mention is that you should expect a degree of cultural insensitivity. LGBT visitors are advised to be discreet, and those from minorities may experience very casual racism upon occasion.
By no means is this universal – but we did promise an unflinching guide to the country and you should be aware of this even though it hardly paints Egypt in the best of lights.
All that being said – this is a truly magnificent country that will amaze you in a great number of different ways providing you make some allowances for those cultural differences.
Budget Egypt Travel Guide – Health and Safety in Egypt
If everyone believed most government advice then barely anyone would visit Egypt. The State Department, UK Foreign Office, and countless others all advise that the risks of terrorism and crime in some areas (especially north and south Sinai) make travel too dangerous. On the other hand, the Egyptian government goes to incredible lengths to protect visitors and claims that the country is perfectly safe. The reality lies somewhere in the middle.
Providing you avoid conflict areas and keep streetwise in the cities you are unlikely going to be a victim of any serious or dangerous crime. People do get mugged in Cairo – but they also get mugged in Paris, Rome, Berlin, and London.
Stay in well lit and busy areas, avoid going anywhere that looks especially circumspect, have nothing to do with alcohol/drugs/black market activities and you really ought to be perfectly safe.
Petty crime is a nuisance throughout Egypt but you can take it from us that it has become less of an issue in more recent years. Tourists are seen as a target by pickpockets, bag thieves, card scammers and so forth – but if you use a money belt and keep your wits about you, then you'll be really unlucky to be a victim of crime.
Use hotel safes for your documentation and make sure you upload copies of these and all travel/necessary financial details securely to the Cloud. Do not make massive cash withdrawals and be careful where you tip. Hard as it can be – try to avoid giving money to beggars unless you want to be swarmed.
Hygiene standards in Egypt are – generally speaking – pretty bad. You need to be a little bit careful choosing where you eat (higher turnover restaurants are your best bet) and avoid drinking tap water. Some claim that the heavily chlorinated Cairo tap water is drinkable, but from bitter experience, we'd suggest you stay away from it.
Sunstroke, heat exhaustion, diarrhea are all common issues suffered by visitors so take precautions – drink masses of bottled water, and pack suitable medications just in case. No specific vaccinations are needed but do be aware that TB rates are high, typhoid and yellow fever do occasionally flare up, and rabies can be an issue. Seek immediate attention if you are bitten by any animal.
It should go without saying that you should have high-quality medical insurance all fixed up before you travel – and make sure it covers riskier activities such as watersports (although scuba standards are really high, its better safe than sorry). Private and university healthcare is exceptional – and you'll need to prove you are covered by your insurance before you are admitted.
Some may expect upfront payment but this varies on a case by case basis. General medical practices/clinics are low quality and you will struggle to find much in the way of adequate treatment. Expect to pay upfront for everything (including bandages).
If you need to have a prescription medication replaced in Egypt you are going to need to visit a doctor for a local script. Do not expect this to be cheap or necessarily the brand you are used to. It helps if you have a copy of your prescription printed out (save this online).
Scary as Egypt might sound it isn't really that bad. Most people will have no issues when visiting – and perhaps be pleasantly surprised at how calm and reasonable the country can be. We'd say it is a little bit riskier than Morocco and South Africa but not by much.
Budget Egypt Travel Guide – Transportation in Egypt
If you are in a rush then internal flights are perhaps your best option. They are really good value (book using an internal site for huge discounts!), reliable, and a lot less hassle than alternative options. Visitors intending to just see the key sights may find that an internal flight offers the most straightforward way of doing so. Nile cruises are perhaps the best/most iconic alternative way of seeing the country in more detail – just be aware that they can get quite pricy.
Beyond the Nile valley, you'll probably be looking at using buses if heading anywhere more remote than the few major towns connected to the state rail network. Perhaps a little surprisingly, not only are these brilliant value but the vast majority nowadays also offer airconditioning!
On the downside, they also have a tendency to be noisy, smelly, crowded and with very questionable sanitary standards – make use of the rest stops every couple of hours.
For budget visitors with thicker skin than most, buses are a fantastic way of getting about on a modest budget – just don't expect time to pass all that swiftly. Look out for 'microbuses' – a catch-all term that is basically a private hire bus that just picks up and drops off people at a negotiated rate.
They are amazing if you catch a good one – but they do not operate to any kind of timetable or structure!
Hiring a car/driver is perhaps best considered as much as a safety warning as it is a viable way of getting around parts of Egypt. The urban roads are some of the worst in the world – and we're not exaggerating by saying that even the most experienced drivers will struggle to handle the simple fact that other drivers do not obey any form of rule.
It really is not worth the hassle (and modest comic value) of even trying to drive in Egypt – but hiring a local who knows the roads is a good idea for groups. Basic cabs are pretty good in the cities and even for some longer trips. Negotiate your prices in advance, and promise a tip (they are very poorly paid) for an entertaining ride.
The rail network is ancient and prone to occasional disasters. On the other hand, if you can put up with the state of the carriages (expect India-level crowds and extreme noise/smell), they are superb value and a chance to see some of the picturesque…desert! Joking aside the trains are not that bad, but we'd advise you to splash out on the still extremely cheap first-class carriages.
Budget Egypt Travel Guide – Accommodation In Egypt
Accommodation may not be the worst in the world but you should roughly expect to get what you pay for in Egypt. Remember that large parts of the accommodation sector around coastal areas are owned/syndicated to beach tourists.
These can be unbelievably good value if you are able to negotiate a private rate – although travelers who arrive without already having organized their hotels are going to need to learn how to haggle pretty fast. Private hotels are far more likely to accept a negotiated offer than those run by international operators – although there is almost always a little leeway.
The question really is whether it's actually worth haggling over the prices at all. A decent quality upmarket hotel room is far cheaper than what you'd find in most places, and there is usually not much difference between them.
Location is useful especially in the massive cities where you probably are best avoiding the public transportation options as far as possible.
Central is not always the best feature – look instead at less crowded areas where you can relax a little from the hustle and bustle. Taxis – as mentioned above – are cheap and generally reliable ways of getting around urban areas.
There are some hostels in Egypt but they are a mixed bag. The best will often charge 'boutique' rates and serve as much as a way for foreign travelers to get to know each other as much as a cheap and good value place to stay. Expect these to be booked out quite a fair while in advance, and that a good proportion also closes during the low season.
Your best bet is to either book well beforehand or take the straightforward option and grab a good quality and affordable hotel room. Remember that same-sex couples may be refused accommodation so twins may be a safer bet.
Broadly speaking you'll have no problem finding a space to stay in Egypt. If you are interested in the 'local experience' then take a look at some of the web-based options for arranging private hires. Most people offering these services will be from educated backgrounds and speak good English. Just take the sensible precautions you would when booking anywhere else and remember that it can take a serious amount of time to cross the crowded cities.
Budget Egypt Travel Guide – Responsible Tourism In Egypt
Tourism is essential for the preservation of all these world wonders – but there are some aspects of Egypt that may give the responsible visitor some sleepless nights. That being said, it is important that visitors continue to not be scared of visiting this amazing country because of misguided fears over terrorism and conflict.
Egypt has no border with Syria and tends to not like getting involved in regional quarrels very much nowadays. They even accept Israelis into the country… usually. Throughout the world, you'll see plenty of people having no problem visiting countries with shady human rights records (both historic and contemporary) so don't let that put you off too much.
The Nubian people are probably the most oppressed in Egypt and you may want to look a little into the history – and unfairness – of their situation. Marginalized by large parts of the state apparatus, your money can really help their communities more than most.
If you have the option then do consider taking a day tour out into these regions. Not only are they fascinating (and very welcoming) but you'll know that it is making a difference. Remember to share on social media if that's your thing.
Unfortunately, there are quite a few other issues you'll struggle to avoid noticing in Egypt. Fancy a picture of yourself sat on top of a camel by the pyramids? Make sure that the animal is in good health, being treated properly, allowed time to rest, and not spitting every two seconds. There are countless to choose between so go with the one that looks like they actually care for their camels.
Likewise, a cruise down the Nile is amazing and well worth the cost/effort – but have you thought about the pollution? The Nile is a badly contaminated river so perhaps consider taking a sailboat instead of one of the major liners. They cost more but are far better overall.
We at the Ultimate Egypt Travel Guide suggest that visitors try and give the country some kind of charitable boost. Use some of that money you save thanks to the low costs by taking your pick of the many charities that are gradually making progress against some of the darker aspects of Egyptian life.
From worker's rights through to child slavery/prostitution, animal/environmental groups and so on you'll find one worthy of some money to help make that progress just a little bit quicker. As mentioned previously we would suggest you avoid handing cash to beggars. Many are exploited (including the sick/disabled/young) into trying to extort money from well-meaning visitors.
There are many more ways to become a responsible tourist in Egypt so consider these as just a few examples of where you can pay a little forward during your stay.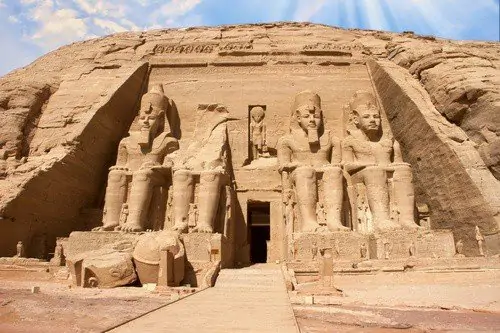 Budget Egypt Travel Guide – Egyptian Food To Try
You are likely going to be very impressed indeed by traditional Egyptian food! Meat tends to be served on the side to otherwise vegetable and legume-based dishes, although you'll find large pots of stew and sometimes curry in most markets.
Koushari is one of the first you should look out for, being a surprisingly delicate combination of macaroni rice, chickpeas, and lentils. Often this is then mixed or served alongside a portion of tahini (sesame based paste), ful (bean paste – can be light or dark), or a tomato-based sauced that is often laced with plenty of green chilies. If you are worried about the carbs level (!) then perhaps add a slab of grilled mutton on top!
Alongside plenty of other middle-eastern styles, you may be amazed by the variety of juices, smoothies, and teas available throughout Egypt. Often these are mixed right to order and could be quite generic – for instance strawberry or mango juices – or really rather unique – Karakadey (Hibiscus Juice) and Qamar Al-Din (Stewed Apricot Juice) are particular favorites.
We'd really encourage visitors to try and make the most of the amazing food you'll be able to enjoy throughout Egypt. It is really quite versatile and always interesting, with that heavy focus on vegetables and fruit making it a straightforward enough option for those with intolerances or restricted diets. Providing you keep an eye on the hygiene levels – where possible – you should be able to afford to eat very well indeed.
Budget Egypt Travel Guide – Egypt Packing List
The Ultimate Egypt Travel Guide recommends you use a hidden wallet/purse and/or moneybelt throughout your time in this country. Remember to lock up valuable possessions securely in hotel safes and otherwise don't take anything unnecessarily expensive. An adaptable charger is also a good idea as these can be irritatingly difficult to find! Pack a sensible medical kit alongside high-quality sunblock and some basic medicines.
Other than these basic essentials there's nothing else you need to remember which cannot be easily and cheaply replaced.
Budget Egypt Travel Guide – Clothing To Wear In Egypt
Try not to stand out too much as a tourist. We at the Ultimate Egypt Travel Guide highly recommend that you dress as smartly as you can when visiting any religious sites – even if it means you are a little uncomfortable. Visitors are turned away on a daily basis.
The same is true for visiting ancient sites although the rules are generally a little more relaxed. Dress reasonably and avoid revealing clothing. Hats are a good idea for helping avoid the worst of the sun, and ladies should consider wearing a headscarf when they can.
Beachwear is simply for the beach in Egypt. Even shorts are considered a bit peculiar in the cities – so keep it light and smart wherever you can.
Budget Egypt Travel Guide – Interesting & Important Facts About Egypt
We hope you have found the Ultimate Egypt Travel Guide an interesting and informative read. Even though the country can feel a little daunting at first, there is no doubting the fact that of all the wonderful countries in this part of the world, Egypt is certainly the most accessible at the moment.
Sure – there are some issues – but that can be said about pretty much anywhere in some contexts. Responsible travelers should do their best to spread awareness of these issues and help as their means allow.
Not many countries can pack so many timeless, ancient, magnificent sights into just a relatively small space. For those who make the effort, Egypt can be an absolutely amazing experience – and one that is best done after some basic reading before you arrive in the country. We'll wrap up the Ultimate Egypt Travel Guide with a few handy little facts to help spike your interest in exploring one of the most fascinating destinations of all!
▸ Ever wondered who invented the 365-day calendar? It was designed by the Egyptians to track the annual floods on the Nile.
▸ Very few Egyptians understood holographic writing – it was extremely rare even back then!
▸  Slaves did not build the Great Pyramid – they were salaried workmen who even enjoyed retirement benefits.
▸ Egypt averages one inch of rain every year.
▸ Ra is the most famous god (representing the sun) – but there were over 1,000 others too.
▸ A good number of Egyptian tombs also included fully functioning toilets.
▸ Tutankhamen was the only (known) Pharaoh whose tomb was not ransacked by grave robbers.
▸ 12% of Egyptians work in the tourism industry.
▸ Aswan is officially the sunniest place in the world with 3451 hours of glorious sunshine every year.
▸ Egyptian women shared the same status as men – something otherwise unheard of at the time.
Thank you for visiting the Ultimate Egypt Travel Guide
We hope you enjoyed reading the Ultimate Thailand Travel Guide – and good travels! Contact us with any questions you may have about travel to Thailand.
---
Now that you have read the Ultimate Egypt Travel Guide, what's next? Let's learn more about a Morocco trip. Check out The Ultimate Morocco Travel Guide
---