Last updated on September 24th, 2023 at 11:35 pm
The Budget Bolivia Travel Guide includes 18 Important Travel Planning Tips that will allow you to see and do more on your budget. Learn how you can benefit.
Welcome to the Bolivia Travel Guide! Bolivia has undergone some quite turbulent times in recent years, but that has far from dissuaded more adventurous travelers from heading to this Latin American gem. Truth be told this is now one of the more accessible countries in the region – although you should expect quite endemic levels of poverty as a matter of course.
Responsible visitors will find that Bolivia has a huge amount to offer from world-famous natural splendor to an endlessly vibrant and colorful cultural life. In our opinion – and despite the country attracting ever more visitors in recent years – this is still one of the few remaining countries that can offer a sense of timeless adventure that always rewards more intrepid explorers.
What Are the Best Places to Visit in Bolivia?
Most international visitors will arrive at the capital, La Paz. Our advice would be to start your trip here – it's an easy introduction to the country and it is a good idea to spend a few days acclimatizing to the altitude. You'll enjoy plenty of time to explore the legendary Witches Market, check out the colonial era Basilica that looks like it's been plucked straight from 18th century Seville, and chill out at the Plaza Murillo watching this hectic city go through its daily paces.
Make plenty of use of the Mi Teleférico cable car system for easy viewpoints around the city, and then look into the options for making excursions to help further acclimatize to high altitude exploration. The Bolivia Travel Guide highly recommends taking a day out to the Valle de la Luna for a good taster of what is yet to come!
From La Paz, you really have to decide where is going to interest you most. It is no exaggeration to say that to fully explore the country at a realistic pace (allowing for plenty of time to relax where necessary) you'll need between 6-8 weeks or so. While you could, theoretically, travel around the country and check many sights over a couple of weeks you'll soon realize that getting around is pretty slow (the Andes can take the 'blame' for that!).
Many visitors choose to make their travel choices a central part of their Bolivian adventure – and we'd heartily recommend the classic North Yungas Road for some breathtaking road trips that lend themselves towards both motor and cycle biking.
Of all the attractions in Bolivia, the Salt Flats is perhaps the most famous. It is absolutely enormous and one of those destinations which are perhaps as close as it gets to feeling like the surface of the moon. You can take all kinds of tours across and around the Salar de Uyuni and we'd recommend taking up the services of an expert to see the best here. Organized tours really do help make this country a fair degree more accessible and serves as a way of making sure your money supports the locals as far as possible.
Most visitors will check out the salt flats at some stage – and after that, you'll need to figure out the best ways to see the other major sights in the country. The Laguna Colorada is again utterly spectacular the perfect place to spend a few days hiking and watching the beautiful flocks of flamingos. Time your visit right and the colors are little short of breathtaking – and again you'll appreciate the scenery and the contrasts here perhaps more than any other country on the planet. It's a photographer's dream destination and even the most casual of selfies will enjoy some beautiful backdrops.
The other major site that most visitors would be crazy to skip has to be the Isla del Sol. These Incan era palaces and ruins resemble something out of one of the better Indiana Jones movies, and once again you'll be best served by spending much longer around here than you may at first plan on. The surrounding hiking trails are gorgeous and must rate as some of the most unspoiled natural landscapes on the continent. It takes a little effort to get to but of all the splendors that Bolivia has to offer, we'd suggest this is probably the most essential to see.
Needless to say, these few examples are just to serve as a basic introduction to the kind of experiences and sights that you'll enjoy in Bolivia. Expect ever-changing dramatic scenery, ancient ruins aplenty, a warm indigenous culture, lively towns that warmly welcome new visitors, the 'most dangerous' road in the world (Yungas Road is safe providing you aren't stupid), endless alt deserts and all sorts of other magical and rather out of this universe experiences. Tempted yet? You should be!
What Are the Best Things to Do in Bolivia?
Bolivia is quite simply all about experiences. It is not really the kind of country where you can spend weeks trawling through endless museums and galleries – this is a country that is really best enjoyed in the here and now. As such, there are absolutely stacks of things to keep your itinerary packed – and you would be sensibly advised to prioritize these and make allowances on what are the most important and accessible in some kind of logical order. Bolivia is large and time-consuming to get about, so a little forward planning with allowances for delays is kind of a necessary step.
The North Yungas Road (aforementioned 'death road') is brilliant for cycling and nowhere near as dangerous as you'd expect provided you take care and watch your speeds. Travel in a group (guides tours have good quality equipment and bikes) for added safety and you'll enjoy some of the most breathtaking experiences imaginable. As you'd expect, a degree of fitness is necessary for this adventure but it isn't as demanding as you may assume providing you are properly acclimatized. For every incline, there's a decline (usually…).
Trekking the salt flats is an iconic experience and again something that everyone ought to enjoy. We don't recommend you try this yourself though – pick up one of the many tour groups who'll safely escort you through without any risk whatsoever. You'll find that it is very easy to hire guides pretty much anywhere throughout Bolivia. Just a few dollars is usually enough to have a dedicated local expert (many offer their services on an ad-hoc basis via hostels) take you to areas that not many others have the opportunity to enjoy.
Pick these sensibly and you'll find that tours are the best way of making Bolivia more easily accessible. We at the Bolivia Travel Guide highly recommend taking boat tours through the Amazon regions – they're much more colorful and quieter than those over in Brazil tend to be.
Lake Titicaca is somewhere you can easily spend a week or longer – and if you believe the rumors you'll perhaps stumble across truly remote villages where you'll find a 'real' Witches Market. Speaking of the one in La Paz – we don't really recommend you head around purchasing llama fetuses and so forth. Visiting it does combine gimmicky tourism with a faint insight into how traditional medicine and practices are still especially important and highly regarded throughout Bolivian culture.
You'll have the opportunity to explore and experience far more authentic aspects of indigenous life throughout your travels – from organized eco-tours through to Amazon canoe rides – so make the most of the opportunities where they arise.
No matter how you choose to spend your time in Bolivia we'll provide one universal piece of advice right at the start of this Ultimate Bolivia Travel Guide – you'll need and want longer than you may expect. Keep an open mind, go with the flow, and take those detours and random excursions when they present themselves for one of the best and most exciting travel experiences you'll find anywhere in the world.
When is The Best Time to Visit Bolivia?
We'd recommend that most people aim to visit between May and October when temperatures are more consistent, the chances of substantial rainfall are far lower, and everything in Bolivia is noticeably easier! While this is peak season and prices will increase across the board, the country is cheap enough anyway to have this factor not really make much of a difference to most people's budgets. It is the best time for all outdoor activities and August features plenty of incredible festivals that can often be the crowning glory to any Bolivian adventure.
Shoulder season – a month either side of the peak – is still not too bad a time to visit but you'll be taking chances when it comes to the weather. As Bolivia is especially popular with younger backpackers who may be heading back to university around late September/October, this is a good time to catch bargains at the tail end of the season without necessarily compromising on the overall quality. Visitors watching their purse strings should consider this a viable time to visit (just buy a poncho!).
November through to early April is the low season and we'd only recommend this if you are seriously not bothered by rainfall and are not fazed by the substantially enhanced risks involved with outdoor pursuits. Landslides are common (making transportation quite difficult and even more time consuming). Most people are best off avoiding Bolivia at this time of year.
Do I Need A Tourist Visa in Bolivia?
Getting into Bolivia is not too difficult but there are some visa rules and exemptions that are worth understanding. Most EU citizens and those from Canada, Australia, NZ, US and a handful of others do not require a visa and will have a 30-day stamp applied upon arrival. Make sure your passport is valid for six months and it should be a breeze. Sometimes you'll be asked to provide details of what you plan on doing but this is rarely an issue.
Visitors from the USA (and many other countries) need to spend around $160 on a 90-day visa (valid for 10 years). In theory, you should be able to have this issued on arrival but it's safer to make arrangements in advance of travel.
Visa extensions are quite simple to arrange and many visitors with a 30-day stamp will need longer if they plan on experiencing the country in its full. Our advice is to make sure you arrange this as soon as possible as substantial fines can be imposed for those who overstay their visa eligibility.
If traveling into Bolivia overland then you'll likely be searched and possibly asked to pay an unofficial 'entry fee'. These are rarely more than $10 or so (the guards are onto a good thing and will not try their luck by asking for too much more). It's easiest just to pay up when required. Exasperating, but there's no point arguing about it. Likewise, you should make copies of your essential documents and carry photocopies at all times. Store the originals securely in your accommodation safe and only take them with you when you are near a border area.
These requirements may sound a little daunting but we've just outlined these as a 'worst case' example. Compared to most other South American countries Bolivian border security is pretty reasonable and not especially corrupt! It should go without saying that you should avoid trying to transport any drugs or illegal materials across the borders for your own safety.
What Currency Is Used in Bolivia?
The Boliviano (B$) currently exchanges for almost B$7 = 1USD. While inflation is quite low the currency valuation does tend to be rather unstable so keep an eye on those exchange rates when you are preparing to travel. You may wish to consider taking out half of your budget's cash a few months in advance and the rest just before you go to 'insure' against spikes in the market.
Something we should probably explain at this stage is you'll notice that tourist-orientated services in Bolivia tend to be priced far higher than other daily expenses. For example, transport is generally very cheap while a hostel place can be correspondingly 'expensive', as can tours and meals in higher quality restaurants. Tourism provides a vital source of money to Bolivia and prices can still be excellent value compared to many other places – just don't expect them to be quite as low as you might anticipate.
Haggling is commonplace although you may not have much success considering that you'll likely be considerably wealthier than the average Bolivian. Bolivians tend to use USD for their savings and you'll have a better chance of negotiating discounts in this currency, and plenty of people will offer to change these for Bolivianos at roughly an equal exchange rate.
Cash – especially those dollars – is going to be the basis for most of your transactions, and you should only rely on cards in major cities. ATMs are relatively common but take advantage of using them when you find them in more rural spots. Rates vary depending on the operator so check for any preference with your own banking/credit provider.
Once you get to grips with the peculiarities of the USD working a second currency (many tour groups and hostels advertise prices in USD only!) you'll have no problem handling your money in this country.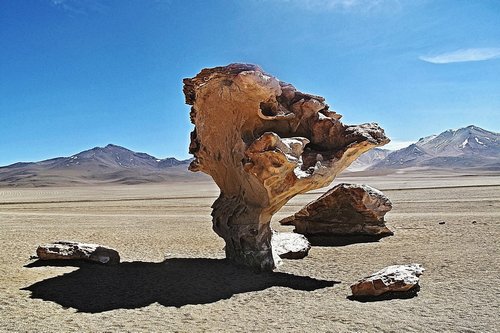 Do I Tip In Bolivia?
You won't notice many Bolivians tipping but that doesn't mean you shouldn't. Unless service is shockingly bad then aim to leave about 10% on restaurant bills. Tip tour guides and porters a little more (sometimes this is daily, sometimes it is a one-off expense). Round up the change with cabs.
What Kind Of Budget Do I Need In Bolivia?
While Bolivia is nowhere close to as cheap as it may once have been, you'll still be surprised at how far your money can stretch. Despite those basic costs being a little higher than many presume, one you are set-up in the country you can go long parts of the day without needing (or having anywhere) to spend money. When trying to suggest approximate budgets for this country it is really quite tricky because there can be considerable overlap.
On the most basic levels, you can easily get by on just about B$120/day or even less to cover the simple costs of living. But you'll want to spend more than that to take out plenty of high-quality tours, excursions, perhaps enjoy an occasional accommodation upgrade, pick up some souvenirs, and so forth. Here's a very rough estimation on what you should expect for approximate daily budgets:
Budget ($30 to $40)
For about US$40/day you can easily get by in Bolivia in some degree of comfort. Accommodation – be it hostels or basic guesthouses – will cost around B$50-80/day depending on where you are. Cities are generally more expensive although some upscale eco-campsites and lodges out in the wilderness can cost substantially more than you'd anticipate! Food is as cheap as you are charged – and be prepared to be asked to pay a little more than the locals when it comes to street food basics.
Apart from stores with ticketed prices and upscale restaurants you should anticipate paying about 10% more on average – and out advice is just to go with the flow. Chances are if you use the same place for a couple of days those rates will reduce.
Don't feel that you're getting ripped off – Bolivians honestly just don't see it that way and remember that large proportions of the people get by on no more than a handful of dollars every day. Nobody is going to outrageously scam you. On the plus side, once you have accepted that little fact of Bolivian (and more generally South American) life, you'll be pleasantly surprised at how cheap getting around can be.
Long train and bus journeys rarely cost much more than B$100 – and we're talking a full day in transit for that amount of cash. Day tours that do not require much specialist equipment or transit cost around the same although those prices vary substantially according to the season. So overall, while Bolivia isn't exactly bargain-basement cheap to visit but, it's not likely going to be especially expensive either!
Mid-Level ($30 to $100)
Noticed that there's quite a substantial discrepancy here? On an average budget, you should be looking at taking those special and unique tours which will substantially increase the overall cost of your visit. We're talking multiple day tours of the salt flats, jungles, mountainscapes, and so forth with accommodation and transportation thrown in. On the days when you aren't enjoying an experience of a lifetime, you could easily get by on the budget discussed above or splash out and enjoy some of the finer things that Bolivia has to offer.
First-class travel tickets, private museum and neighborhood tours, taxis wherever you wish, top-end dining and comfortable modern hotel rooms all easily fall into the higher end of this budget scale. We at the Bolivia Travel Guide recommend that mid-level visitors who intend on taking a few days rest between their excursions/travel still get out a little and make the most of that downtime. By comparison to most other places, it'll hardly break most budgets to enjoy yourself a little more than usual!
High-End ($125+)
So how do you spend more than our mid-level friends if money isn't really much of a problem? As with most other poor countries with plenty of places worth visiting, there is a very buoyant 'luxury end' of the tourism industry that offers visitors the chance to focus specifically on what interests them the most. A private excursion to the key sites with expert guides and top quality accommodation will fit inside the cost of this scale of a budget – and you'll be surprised at the standard you can expect.
Even the best hotels in the country will rarely cost half of this budget per night – so spend that excess on enjoying the best tours and trips that are available. Look at specialist options partnered with aid/environmental agencies and the universities.
Given the sometimes awkward practicalities of getting about Bolivia at any speed or degree of comfort, you may want to look at internal flights if you are short of time. These are a valid option and tickets tend to range between B$400-650 including transfers.
Overall most people can enjoy a fantastic time in Bolivia without needing to spend great amounts of money. Many people anticipate that Bolivia will be cheaper than Colombia or Chile but that is not always really the case. Whichever way you look at it, for what the country offers the prices are still an outstanding value for what you get. Providing you understand that Bolivia simply is not as cheap as it used to be, then you'll be well insulated against the occasional little shock!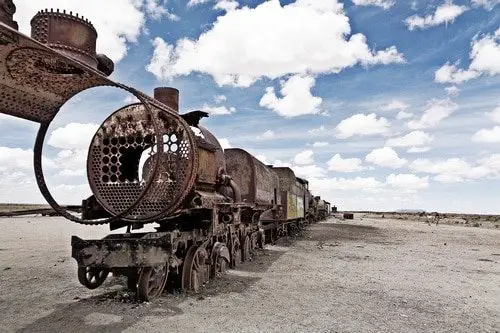 What Languages Are Spoken in Bolivia?
Bolivians speak Spanish alongside several dozen indigenous languages.
Do not expect many people to speak proficient English. Those who work in the tourism industry or live in more commonly visited areas will usually understand a few words and phrases, but don't bank on it. Some basic Spanish (or a handy online translator) is a decent idea that will make things a little more straightforward.
Daunting as it may seem the language barrier isn't really much of an issue once you get to grips with Bolivia. People are very friendly towards visitors and especially imaginative when it comes to simple sign language!
What Religions Are Practiced in Bolivia?
If you believe the official statistics then 95% of Bolivians are Catholic Christians. The reality is that while the church does carry some substantial influence on national politics, culture, and debate, it is not anywhere close to as influential as it used to be. That being said plenty of Bolivians do still attend church and you should dress appropriately when visiting any religious site (including ancient ones). You'll be free to practice any personal religious beliefs throughout Bolivia providing they don't disrupt the locals.
Practical Tips From The Bolivia Travel Guide
At this stage of the Bolivia Travel Guide, we'll look a little closer at the practicalities of getting safely around this amazing country. Bolivia has mostly been in the news recently due to the rather substantial political changes and challenges that have been facing the country. While the nationalization of key industries has been met with a general rise in living standards (especially among the poorest), the richer parts of the country – especially the eastern quadrant – have started to feel like they're paying more than their fair share.
Developments are ongoing at the time of writing and we'd advise you keep an eye on these should you be planning on visiting.
That being said, despite the rather turbulent political scene you'll discover that visitors are warmly appreciated in Bolivia. Bolivians aren't crazy – they recognize that tourist money is making a substantial difference to their basic standards of living, and so far the country has been lucky to attract mostly the more responsible end of the traveling market.
It isn't the place of your team at the Bolivia Travel Guide to tell you how to spend your money in the country, we'd just suggest that you take the time to look towards those options that are going to help conserve and preserve the beauty without making concessions. Doing so will provide a superior travel experience, and also keep this amazing place as unspoiled as possible.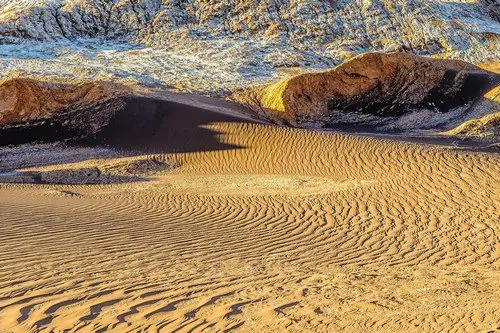 What About Health and Safety in Bolivia, Is It Safe?
Despite the unpredictable political scene at the moment Bolivia is one of the safer countries in South America. Visitors are unlikely to experience any serious crime but should keep their wits about them in La Paz and other larger cities. Bag snatching and pickpocketing are the biggest risks so take care to store valuables securely and use a secreted wallet where you feel it is necessary. As the language barrier can be quite substantial make sure you fully understand what people are offering when it comes to goods/services and their costs. Agree on taxi fares in advance.
Bolivia was one of the first South American countries to outlaw sexual/gender discrimination – but that does not mean it is anywhere near as tolerant of LGBT people as others! While these groups are unlikely to encounter any issues in the urban areas some degree of care should be taken in more remote regions.
The Bolivia Travel Guide suggests that readers check what vaccinations are suggested by their government health departments. It is a sensible idea to take these precautions and to make sure you have comprehensive insurance that also covers riskier pursuits (you may need to check these with providers in detail). A good medical kit with plenty of sanitary basics is also a good idea, and make sure to make copies of any medication scripts with you. You'll need these to have your medication reissued by a local doctor and should expect to pay for this upfront. Don't expect the same brands.
Alongside the various diseases that occasionally flare up in Bolivia, you should also take precautions against environmental risks such as sunstroke, dehydration, and perhaps most importantly of all, altitude sickness. Avoid drinking any tap water and remember than even natural sources can often be contaminated. Only drink bottled water anywhere in the country.
Scary as Bolivia may sound it really isn't any riskier than most other South American countries. The majority of visitors avoid any trouble whatsoever besides the occasional upset stomach.
What is the Best Transportation in Bolivia?
Getting around Bolivia is not quite as troublesome as it used to be. Roads have been drastically improved in recent years, trains are a little bit more reliable than they used to be, and for some visitors, the efficient internal flight network may prove to be a godsend. That being said, getting around Bolivia can sometimes be a real test of patience – especially when trains can be delayed for hours or canceled at no notice whatsoever, landslides still cause regular road closures, and city taxis have a habit of taking the more 'scenic' routes.
Unless you are on a seriously restricted budget you'll be best advised shelling out a little more money on specific tourist coaches. They're faster (with fewer stops), cleaner, more modern, and tend to have more reliable drivers. Public services take noticeably longer and can be quite difficult to cope with unless you have experienced such kinds of travel before and/or speak good Spanish. Keep an eye on your valuables and try to make sure that one or two members of your group are awake at all times.
Sleeping bags are a good idea as services can encounter overnight delays without any notice. Trains are a bit more comfortable but quite limited in regards to the network (treat timetables like optimistic guesses). Stations tend to be in seedier parts of town so keep your wits about you so stick to crowded and well-lit areas.
You could choose to make your own transport plans in large parts of Bolivia. Experienced and fit cyclists will fall in love with this country, just remember that road quality and the driving skills of other road users can leave something to be desired. Car hire is another option but do be very careful on the roads – drink driving is sadly very common throughout Bolivia. You may want to consider actually hiring a driver.
These are not cheap but when split between a group can actually be decent value especially in more difficult to access parts of the country.
In all honesty, getting about Bolivia safely and in a degree of comfort is easier than it may actually sound. Just understand that it isn't especially comfortable or straightforward and can test even the most patient of travelers. You may wish to look at private options such as minibusses that are run through many hostels and often tied with partner tour agencies and so forth. They aren't often very cheap but can certainly save some degree of hassle.
What Are the Best Accommodations in Bolivia?
Hostels are the way to go in large parts of Bolivia. You'll not only appreciate the universally low costs but have the opportunity to meet other visitors and share tips when it comes to sights, tours, and getting about. That degree of local knowledge – from an outsider's perspective – can be invaluable especially if you are new to this style of travel. Hostels come in all shapes and sizes, with some often being more expensive than hotels. We'd suggest you at least try to look for those which are run by locals instead of ex-pats but that can be easier said than done.
Plenty of guesthouses and rooms in Bolivia are actually part of a family home – and you'll find these in abundance in the more out of the way parts of the country. Bolivian B&Bs are the way to go as they'll usually be much more comfortable and welcoming than an equivalent motel. The internet can be really useful for finding these – so check for them as you go and make sure to ask fellow visitors for places that they recommend.
Those who are booking accommodation in advance should take a look at online listings sites, especially in the major towns. As usual, rates tend to be higher than you'd expect but they can offer some unique and enticing options. We here at The Bolivia Travel Guide usually love Airbnb apartments but they are a bit difficult to find and use in Bolivia.
How Can I Practice Responsible Tourism in Bolivia?
There are many opportunities to be a responsible visitor in Bolivia and truth be told you'll be hard-pressed to miss opportunities to do so. It is not an exaggeration to say that this country – especially in its most beautiful parts – is extremely poor and the money that you spend in those communities can provide a genuine lifeline. Don't be put off by the turbulent politics or slightly sketchier cities – the fact is that Bolivia is incredibly welcoming to visitors, especially those who support local industries.
As tourism is still a relatively emerging industry in Bolivia the good news is that much of the focus has been on promoting environmentally sound options that would put the likes of Colombia and Chile to shame. Many charities run tourist activities to help support their conservation and preservation work while also employing local people – so look to spend your money with these when picking out your tours and adventures.
The Bolivia Travel Guide highly recommends you avoid taking part in any of the 'cocaine tourism' that has been sensationalized in some parts of the Western media.
What Food Should I Try In Bolivia?
Expect to eat plenty of Salteñas pastries wherever you go in Bolivia! These little pastries are pretty much the closest thing that Bolivia has to a national dish, and are packed full of spiced meats, beans, vegetables, and sundries. Pack your travel bag full of these to nibble on during those long bus journeys. You'll notice that almost all cafes/restaurants offer an Almuerzo (set meal) that tends to be two dishes made from an assortment of the national staples (corn, potatoes, rice) heavily seasoned and mixed with meat.
They can be absolutely amazing and sometimes you'll also be offered some Cuñapé (cheesy bread) on the side to mop up the juices. Plenty of hostels will offer scheduled communal meals and if you're lucky this could include a Chancho a la Cruz (whole roasted pig).
When it comes to specialist diets Bolivia tends to be a little behind the times. Vegetarians will have no problem choosing dishes that are animal-free but are perhaps best advised not to wonder too much about cross contamination policies. Vegans will struggle to be absolutely certain that dishes conform to their specifications although there are some vegan cafes popping up nowadays in the most unlikely places.
What Should I Pack for A Trip to Bolivia?
Take a good lightweight waterproof and some warm clothing no matter what time of year you choose to visit. Temperatures can drop substantially at nights in some parts of the country, and rain can happen quickly and by the bucketload. As discussed previously, a basic medical kit is a sensible precaution.
Besides these basics, you'll be able to pick up cheap replacements for pretty much everything else within the country apart from specialist clothing and equipment. The Bolivia Travel Guide recommends using a money belt/hidden wallet in the cities – but that's a personal decision.
What Clothes Should You Wear In Bolivia?
Dress suitably depending on where you'll be exploring and what you intend to be getting up to. Good quality outdoor wear (ideally longsleeved to help provide protection from insects and sunshine) is recommended, and high quality walking boots are pretty much essential. Try to dress a little smarter when heading out for the evening especially if more upmarket venues are on the agenda.
Dress respectfully around historic sites and religious places of interest as many of the latter are in daily use. Generally speaking, you don't need to worry too much about how you dress in Bolivia. We'd suggest trying not to look too much like a tourist but you'll stick out anyway!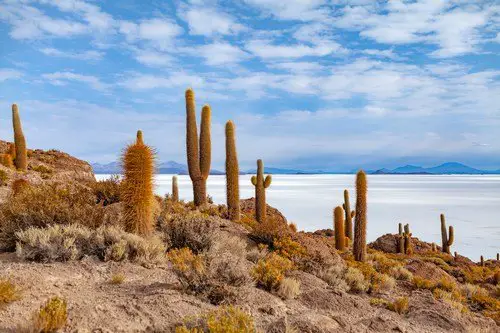 What Are Some Interesting & Important Facts About Bolivia?
We'll finish this bolivia Travel Guide with a few fun little facts that'll hopefully entice you even more towards visiting this outstanding and largely unspoiled country. Bolivia is a fantastic destination that is easier to access than most people assume. While once it was the preserve for more 'hardened' visitors to South America, doing so in relative ease and comfort has never been so simple.
Sure, as that trend has emerged prices have also risen, but in the grand scheme of things this country is still an absolute bargain for globetrotting travelers. Anyway, we hope you have enjoyed the Bolivia Travel Guide – and here are those facts we promised!
★ Bolivia is named after the historic South American independence/freedom fighter Simon Bolivar.
★ Natural mineral assets within the country are legally called 'blessings'.
★ You'll find 40% of the world's species and plant life represented somewhere in the country.
★ Despite being landlocked Bolivia still retains a navy.
★ Sucre is the official capital city of Bolivia although La Paz handles all practical aspects of national administration.
★ Despite its mineral assets, Bolivia is the poorest country in South America according to GDP/capita.
★ Clocks in the congress buildings run backward to encourage Bolivians to appreciate their history.
★ Bolivia exports more Brazil nuts than Brazil.
★ There is some talk of reopening San Pedro – the most notorious prison – to tourists.
★ If you see someone dressed as a giant zebra they are there to help kids cross the roads.
You might also like some of the articles from our website about boondocking and travel.
5 Best Ways to Visit Techatticup Gold Mine In Nevada
12 Super Reasons To Visit Mount Charleston Nevada
10 Great Reasons to Visit The Valley of Fire Park
9 Great Hiking Trails In Red Rock Canyon
For complete photos and videos of our trip visit our photo on our Facebook Page
You May Want to Join Our Boondocking Group on Facebook For More Information
Discover our unique product testing journey at Our Big Escape. We bring real-world experiences and adventures into every review, ensuring authenticity and reliability. Dive into our process at
How We Test Products: A Journey of Discovery and Trust
, where every product is an adventure tested.