The Budget Scotland Travel Guide includes 18 Important Travel Planning Tips that will allow you to see and do more on your budget. Learn how you can benefit.
Over the course of this essential guide to visiting Scotland, we'll explain not just what you should expect to discover during your stay, but also provide plenty of handy tips that'll make your time here as straightforward as possible.
While nobody will argue that the whiskey, Nessie, tartan, and haggis still plays a major role in attracting a few million tourists every year (nearly 20% from the USA), but look beneath the surface and you'll find a far richer, deeper country at odds with many of the stereotypes.
Many visitors to Scotland do so as part of a greater tour of the British Isles and it is also a handy 'launch pad' for delving deeper into Europe too. From the majestic highlands and islands through to the very modern bustle of the central belt cities, you'll find Scotland as welcoming as any destination on the planet. Considering that most visitors will be arriving in either Glasgow, Edinburgh, or one of the English cities to the south, we'll begin our guide by exploring some of the major attractions to be found the moment you hop out from the plane.
---
---
check out our video
---
---
What Are the Best Places to Visit in Scotland?
Edinburgh is simply an essential place to visit during any tour of the British Isles. Perhaps best known for the world-famous Edinburgh Festival which runs over most of August, it is also the perfect place for a more genteel introduction to Scottish culture and heritage. Plus it just so happens to be one of the most walkable major cities anywhere in Europe. The distinctive 'old town' (Medieval) and 'new town' (Georgian) architecture merge seamlessly together, with the whole ensemble being overlooked by the majestic castle district and Arthur's Seat.
Be sure to explore the many smaller museums you'll find here as well as the great treasures such as the National Museum and Scottish Natural Gallery. Perhaps enjoy some of the legendary taverns found down the lively Grassmarket come the evening time, or sample some world-class cuisine down the recently refashioned port district of Leith.
In recent years Glasgow – the larger, grittier, more industrial and frankly tougher – the major central city has enjoyed a well-needed burst of rejuvenation. A fair proportion of repeat visitors (including your correspondent from the Scotland Travel Guide) actually prefer Glasgow's unmistakable authenticity, generosity, and warmth towards visitors. Shipbuilding may be in Glasgow's collective blood but you'll find no shortage of cultural sights to explore.
Be sure to check the likes of the colorful Riverside Museum, Kelvingrove, The Tall Ship Museum, and maybe even the Scottish Football Museum should you so fancy. Glasgow is, of course, famous for soccer, and if you can't get tickets for the 'Old Firm' of Rangers or Celtic (who detest each other with a real vitriolic passion) maybe a more genteel matchday at Queen's Park may be in order.
No trip to Scotland is complete without heading out into the countryside and highlands. Those visiting for just a shoer while can easily explore the gorgeous lowlands and central countryside. Perthshire – which occupies the land vaguely between and above Glasgow and Edinburgh is packed with beauty. Look to stay in historic towns such as Stirling or Perth.
If you are lucky enough to enjoy a longer stay then the further north you head the more outlandishly amazing the scenery becomes. Loch Ness may be the most famous but you'll be spoilt for choice. Loch Lomond, Loch Katrine, Loch Tummel – the list is endless and you could spend a month visiting them all and never grow tired.
One of the best aspects of Scotland is that while roads are (thankfully) few and far between in the more rustic regions, there are always places to stay well worth visiting in their own right. The Isle of Skye is rightfully considered one of the most beautiful wildlife (and whiskey!) destinations on the planet. Braemar in the central highlands is the hub for the seasonal skiing and winter sports, whereas on the far northeast you'll find oil-rich Aberdeen – quite possibly the smartest city in the whole of the United Kingdom.
Something you'll find about your time visiting Scotland is that it really is the kind of destination where 'exploring the countryside' is feasible, accessible and offers an absolute goldmine of sights to see. You can be in the 'proper' highlands within just a couple of hours from Edinburgh or Glasgow by train.
By no means does the Scotland Travel Guide recommend this though – you really should devote at least 50% of your time (ideally 4-6 days) to making the most of a particular region. While Scotland may not look that big on the map getting about can be surprisingly time-consuming – after all, those mountains equate to winding roads! So do not expect to really see everything in one visit. Just focus on what you would most like to explore and go for it!
What Are the Best Things to Do in Scotland?
There are plenty of guides for the cities that explain already in enormous detail what you can expect to find in the countless museums and galleries found throughout the cities and towns. We'll let you decide which of these are worth your time. One word of advice first though – Scotland is a walker's paradise. Take Edinburgh for instance. The 'Royal Mile' is the most famous street and stretches from Holyrood Palace (the seat of the Scottish Parliament) up to the castle.
It is beset with all sorts of thoroughly 'Scottish' stores – ranging from world-class kilt-makers (yours for about £2500) – through to endless shortbread stores and such like. Literally walk ten minutes in any direction and you'll find real Edinburgh – a lively, colorful, and thoroughly independent city where you'll find a five-hundred-year-old pub next door to a vegan cafe.
If you visit during the festival season then be sure to book your accommodation months in advance if you hope to be anywhere central (and you do). the same goes for Hogmanay (Scottish New Year). During the festival, you'll find enormous crowds and performances going on literally around the clock throughout the city.
It is impossible to escape especially given that many performances are free/donation only and take place in public spaces, pubs, cafes, libraries – you name it. It is no coincidence that many of the world's leading comedians have brushed up their styles by performing at the Edinburgh Fringe Festival. Tickets are cheap-ish for most venues and outstanding value for maybe stumbling across the next big star (or not…).
As outlined already you need to be able to find a way to get out of the cities and explore the scenery. There are various ways of doing this. You could opt for taking a bus tour – hardly fashionable but when it comes to seeing the sights you'll catch a good proportion of local highlights.
Plenty also offer accommodation packages further north and towards the islands, although truth be told you can usually find better deals if you manage bookings yourself and take public transport. Car hire is something we rarely recommend but is a solid option for getting about the highlands providing you are in a group (petrol/gas can be pricy). Cycling is a fantastic option – as is camping for surprisingly long spells of the year – but you'll need to be reasonably fit and well equipped.
Distillery tours are either absolutely fascinating or glorified sales pitches depending on who you like to believe! In our experience, they are actually really interesting – and often quite accidentally located in some of the most beautiful parts of the country. Should you head up to Skye, Isla, or any of the islands you should expect a generally peatier and smokier type of whiskey (note the spelling is regional here!).
Lowland and Highland malts tend to be a little more balanced but this can vary enormously between glens. Whatever way you choose to enjoy your dram, they are as close to nature as it gets and you'll see some beautiful sights while out doing so as well. There are plenty of organized distillery tours that are worth a look, especially during off-peak seasons.
Nobody should ever feel like they have run out of things to see and experience during their stay in Scotland. It is one of the most revisited countries in Europe for the straightforward reason that it has a way of getting 'under your skin'. Much of this is to do with the sheer conviviality of most people you are likely to encounter. People are nice in Scotland, and they have an underlying respect for people from elsewhere too.
Throw in thousands of years of history (we haven't even mentioned the many hundreds of castles/towers/forts/keeps you'll discover everywhere), the stunning natural beauty, and the unmistakably cosmopolitan attitudes of most people, and it is little surprise that so many people tend to fall in love with Scotland.
When is The Best Time to Visit Scotland?
July and August are the peak-season for Scotland. Expect the cities to be far busier than usual (especially Edinburgh). Everything may be in full swing but you'll pay a little more than usual for all styles of accommodation. Showers are always a risk in Scotland and summer makes no difference, even though the weather can often be quite sunny and warm throughout.
While these months are the most popular they are not necessarily the best to visit – especially if you plan on exploring the countryside. You may (or may not) have heard of the infamous Scottish midge problem. These are a big issue in northern and westerly parts of the country but can appear almost anywhere in swarms of many thousands.
While not dangerous they are extremely irritating with their bites often resulting in unseemly rashes. Needless to say, these are best avoided! With the proper equipment, preparation and a degree of luck/fortitude you can certainly still get out exploring over summer. That being said…
In the opinion of the Scotland Travel Guide, you're best off visiting during either late spring (May/June) or early autumn (September/early October). Everything will still be open, accommodation prices are normal, midges will be far fewer, the weather tends to veer towards 'drier' (still expect some rain), and the longlasting evening light makes for some spectacular sunsets.
Of course, if you are visiting the Festival then these months are not an option! But do remember that there's always plenty to do in the cities outside of festival time too – and that many locals dread August!
Winter can be a good time to visit for those who are seriously invested in discovering Scotland at it's purest. Expect snow on the most northerly hills over the whole/most of the season with some good quality ski slopes dotted here and there. While it does become dark early – and you will need to have a degree of experience and good quality outdoors kit – this is an excellent time for hiking providing you wish to enjoy entire glens to yourselves.
Do I Need A Tourist Visa in Scotland?
As part of the UK Scotland is also going through the Brexit process at the time of writing. It is unlikely that this will change much anytime soon when it comes to entry/exit formalities but please understand that the information provided here could differ when you intend on visiting.
While Scotland does have it's own laws on many issues these are not so far spread to immigration rules. As such, you can anticipate quite stringent checks when entering the country – but providing you have the documentation at hand you should have no problems whatsoever.
All visitors to Scotland must present their passports upon arrival. If you enter Scotland by rail/road/plane from England you will already have done this. There is no border between Scotland and England so you will not need to provide any documentation when crossing north or south.
EU/EEA visitors can stay and work for up to six months without the need for a visa. Those from elsewhere are not allowed to work without appropriate documentation. Arrivals from approved countries – including the USA, Canada, New Zealand, Australia, Japan, Israel, and a few others can visit for up to six months without a visa.
Note that many Commonwealth citizens with ancestry may be able to easily gain working/residential status providing they can prove their status. It is advisable to arrange any special visas well in advance of arrival as these can take a long time to verify.
Do U.S. Citizens Need A Visa for Scotland
U.S. citizens do not need a visa to enter Scotland, which simplifies entry into the country; however, a passport valid for at least six months past the planned date of departure is required.
What Currency Is Used in Scotland?
Scotland uses British Pound Sterling (GBP). This has experienced a considerable loss against the US Dollar and other major currencies since Brexit was announced in 2016 – meaning that your money stretches considerably further (20-25% more). Despite Scotland not being especially keen on Brexit it is still bound to follow the will of the British Parliament – and bear their share of the economic repercussions.
Quite what awaits around the corner is far from yet determined, but for the time being Scotland is currently a very good value destination for travelers looking to find a bargain or two.
As for daily money matters, you'll have no difficulty whatsoever in paying your way throughout Scotland. ATMs are abundant in cities, towns, and villages. In the most remote areas, you may need to find these inside convenience stores, post offices or at petrol (gas) stations. Note that debit cards throughout Scotland (and the rest of the UK) can be used for small amounts of 'cashback', usually capped somewhere about £30-50.
These allow you to add value to your goods transaction – say making £12.20 into a £42.20 one – which includes £30 to be dispensed as change. It is a handy way of getting money but note that this does not apply to credit cards and may not be compliant with some international providers.
As exchange rates are pretty volatile at the moment you should make sure you have a good banking facilitator that charges low currency conversion costs/percentages. If you wish to change money you'll find the best rates at banks and post offices. Avoid the tourist change desks dotted nearby popular sites.
Most people use a card to pay for anything sizable while keeping a little cash for incidental purposes. Cash may be more convenient in busy pubs for instance or when taking a quick bus journey.
Do I Tip In Scotland?
Tipping is not mandatory in the UK and that extends to Scotland too. Very few places charge a service fee apart from seriously high-end restaurants, meaning you are free to tip according to your own discretion. Scotland enforces a reasonable 'living wage' that applies to most service staff, although by no means should that mean that tips are not welcome!
Generally speaking, you should reward good service at establishments which offer table service (for ordering as well as having plates brought to your table). It is unusual to tip a bartender (offer to 'buy them a drink' instead if they are especially convivial). For a good restaurant service around 10% is fine.
What Kind Of Budget Do I Need In Scotland?
Scotland can be as expensive as your budget allows – or as affordable as you are willing to get by. From five-star golf resorts through to the most crowded urban hostels, you'll have no difficulty finding somewhere to stay apart from Edinburgh during August and New Year. These are generally very good quality – Scotland enforces stringent standards on even the most basic hoteliers – but do not expect to be making much in the way of remarkable savings at any time of year.
On the plus side, travel costs are not going to be very steep and everywhere has plenty of free attractions well worth checking out. Food is abundant, high quality and can also be very wallet-friendly! Here is what we at the Scotland Travel Guide would suggest what you ought to broadly expect for your daily budget.
Budget (£50/day)
Besides Edinburgh, Scotland is not much of a destination for those looking to skip by on pennies. While there are plenty of hostels a good proportion are YHA outside of the major cities and they can be a little on the pricier side. If you intend on staying in hostels then it is wise to book up in advance if you are visiting during summer. Outside of the peak couple of months, you are unlikely going to be left without a room, but still, expect somewhere between £20-25/night.
Luckily for those on a tighter budget, you can walk around most cities in relative ease. Sure, that may not be so much fun in howling rain, but just consider it all part of the experience! Scotland is great for al-fresco lunches with plenty of parks to enjoy during sunnier spells. Pick up most of your food from supermarkets and you'll eat well and with plenty of money for a round at a reasonable pub off the main tourist routes.
Try and save up some cash to see the essential ticket-only sights such as Edinburgh Castle. Trains to central towns/cities worth seeing are pretty cheap when tickets are purchased in advance. One thing to factor in should you intend on hiking/exploring is that your options may be limited to camping or expensive B&B's. Camping laws in Scotland are far more relaxed than in England and you are free to camp in any unenclosed terrain for no charge.
Mid-Level (£100-150/day)
This is the budget that most visitors can easily get by on wherever they end up visiting in Scotland. Assuming you are sharing a room expect either a smart central-ish hotel or a very nice B&B. Out in the countryside, this may stretch towards a room in an inn (these can be booked out months in advance) or even a very fancy hotel/estate during the low season.
In our opinion somewhere comfortable but not excessively fancy is the way to go on this budget. You'll have plenty of spending money to see all the sights, perhaps take in a show or two, enjoy some excellent meals (the Scottish culinary scene is astonishingly good), and have plenty of options for exploring the rural regions.
With careful planning, you could make this budget work for a multiple destination tour of Scotland. For £150/day you could spend three/four days in the central area (Glasgow and Edinburgh are only an hour apart by train), then take a trip to the islands and highlands of your choice. Car hire is also an option for those who really want to head off the beaten track, especially if they opt to camp as well.
High-Level (£200+/day)
Edinburgh, Glasgow, and Aberdeen enjoy no shortage of more luxurious ways to spend your hard-earned! Throw in some legendary countryside retreats (most involving golf) such as St Andrews and Gleneagles and your budget can be swallowed up by breakfast time. For those who can afford the very finest then Scotland is an outstanding option for picking up some unique souvenirs, especially if you have a taste for fine scotch and woolen garments.
The rural accommodation sector has seriously upped its game in recent years. Fancy hiring a remote cottage with a wood burner and no cell service? You could do so even on a lower budget than this and find absolute tranquility. Alternatively, you can enjoy the same in absolute five-star luxury!
With this sort of money, you may want to look into more specialist activities. Salmon fishing is a big attraction in certain areas and you'll have your fair helping of astonishingly beautiful scenery to appreciate too. Some more exclusive tour operators – mostly for no more than 8-12 people – offer tailored trips through the highlands and distilleries. These are understandably expensive but offer a fabulous way of making a visit truly memorable.
While nobody is going to claim that Scotland is cheap you can certainly find far better overall value now compared to just a few years ago. Broadly speaking we'd compare the prices to those of the Benelux countries (Belgium & Netherlands) where accommodation is going to be your largest expense but everything else can be done pretty affordably.
What Languages Are Spoken in Scotland?
Everyone speaks English although you may encounter some very unique accents here and there (as with the rest of the UK). The Glaswegian dialect (or 'patter' as they call it) is very different from that of Lothian (Edinburgh and surrounds). Both may struggle to comprehend those indigenous to the islands who may speak some Gaelic/Pictish.
However, as a visitor, you'll have absolutely no difficulty getting by whatsoever. In fact, your unique accent will often be the start of engaging conversations with the locals, especially in more out of the way parts.
As with most of the UK not many people tend to speak much in the way of other languages. There are always exceptions to the rule but providing you speak some level of basic English (which I assume most readers will!) then you'll get along just fine.
What Religions Are Practiced in Scotland?
Scotland was historically a Catholic country but now Protestantism makes up the majority. That being said only about 55% of Scots identify as one or the other. While those who do observe religion tend to take it relatively seriously it is unlikely to be any factor in your stay here.
Churches and absolutely everywhere although these nowadays play as much a social function as they do a religious one. There are pockets of Islam, Hinduism, Buddhism, and others in most major cities.
Maybe the only aspect of religion that visitors ought to be aware of is the simmering hatred between more partisan elements of some football crowds. Rangers (Protestant) and Celtic (Catholic) dominate Scottish soccer and supporters are firmly distinct on religious heritage (even though few may actually practice!).
These matches are considered among the most passionately contested in the world and can go beyond the boundaries. It is best avoiding Glasgow on 'Old Firm' matches (4-6/year) unless you can handle that aspect.
Practical Tips From The Scotland Travel Guide
Now the  Scotland Travel Guide is going to focus a little more on the practicalities of making the most of your time in this wonderful nation. Hopefully, the 'religion' section hasn't made you scared to visit – it really is the one major exception from the fact that otherwise, the vast majority of Scots you are likely to encounter are incredibly civilized and interesting folk!
Before venturing into the business of specifics, we'd like to suggest that all visitors to Scotland do their best to stray away from the overt tourist areas. While it is all well and fun (and unavoidable) when exploring some parts of the country, the fact remains that the more you explore a little off the beaten track the more interesting and memorable your visit will be.
Scotland is a genuinely extremely welcoming country that is proud – but does not boast – about its astonishingly interesting heritage. Scots much prefer to let people discover the real sides of their country themselves, and doing so is always going to bring some pleasant surprises.
Even if you are only in Scotland for a few days there is no excuse (and we use that word fully!) for not heading out and exploring more fo the country than just Edinburgh and/or Glasgow. Trains are easy and reasonably priced, accommodation is everywhere, and there is always something interesting or jaw-droppingly beautiful to see. So while it is incredibly easy to just visit Scotland, go through the motions, and tick it off your list – by going just a little deeper we guarantee that you'll never want to leave.
What About Health and Safety in Scotland, Is It Safe?
Scotland is a safe country to visit and enjoys some of the most peaceful regions in the British Isles. While there are some districts of Glasgow, Edinburgh, and the other larger cities that may be best off avoiding at night you'll be extremely unlucky to encounter any serious crime when visiting. Some areas of Edinburgh – such as the famous Grassmarket – can become very rowdy at night. Almost always this is good-natured fun but violence is not unknown in the rougher clubs.
As a visitor, you are not going to be singled out as an easy victim unless you deliberately go about looking to 'cause bother'. Scottish police take a dim-eye on the drunken disorder. The country has been taking very serious action to reduce alcohol-related problems in recent years so do not end up on the rougher end of that!
As for health, you can expect world-class treatment is you fall ill or are injured during your stay in Scotland. As the UK is a member of the EHIC scheme EU residents should carry their free card with them at all times.
Visitors from further afield should take out adequate insurance before visiting Scotland or any other European country. Medications are easily available although you may need to visit a Scottish doctor for a prescription. Make sure you have all your medical documents copied and with you, ideally also uploaded securely on the Cloud.
Should you be intending on heading our hiking then do not underestimate the Scottish terrain. Weather changes very swiftly and often unexpectedly so be prepared. Mountain rescue teams are staffed by local volunteers although you will likely be asked to fit the bill for the RAF helicopter if you snap an ankle on Ben Nevis! In all seriousness, you should be fine provided you are well equipped and do not – under any circumstances – stray from the trails.
Proper boots are a must.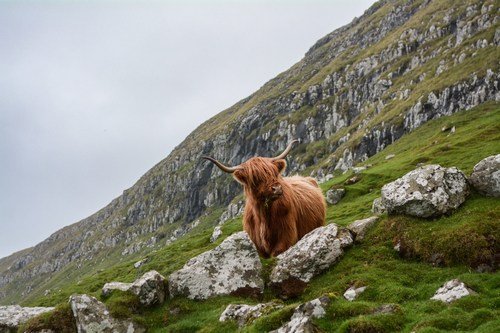 What is the Best Transportation in Scotland?
The Scottish rail network is going to be adequate to serve most visitors' needs. Major lines connect with English cities and smaller towns tend to be on more local services. All are relatively good when it comes to cleanliness and punctuality but remember that snow and inclement weather can occasionally cause major disruption.
As with the rest of the UK train tickets are going to be far cheaper when booked in advance with a degree of accommodation on when you wish to travel. Tickets purchased on the day for peak services (usually before 9 am) can be staggeringly expensive! Trains after that tend to be a little cheaper but not necessarily by much when tickets are purchased on the day.
The Scotland Travel Guide strongly recommends that visitors buy their tickets at least 24 hours in advance online. Trainline.co.uk is the pick of the bunch as they will list all the services and prices for each day. You're almost certainly going to find a specific service that costs far less – 60-70% is not unusual!
The processing cost is less than £1 and you simply collect your tickets at any station with the payment card and a provided reference number. Note that these tickets are service-specific and non-transferrable. You must use that exact train and often sit in the allocated seat.
Buses are a good way of getting around most cities, and you'll find day/week tickets to be the handiest and best value option should you intend on using these services frequently. Car hire is straightforward (remember your insurance details/license!) and Scottish roads are of a very high standard.
While you could opt to fly between destinations in Scotland (the route to Aberdeen from Glasgow and Edinburgh is popular with oil workers) it is more likely that you will be fine just sticking to the trains. You'll need to use ferry services to access many of the islands. These services are less frequent outside of the main tourist months but still operate a few times daily.
What Are the Best Accommodations in Scotland?
For most people who visit Scotland, this will be their most significant single expense. The accommodation comes in all kinds, and you should be able to find a room everywhere – with the exception of Edinburgh during peak festival time. Before opting immediately for a standard chain hotel take the time to look for B&B options.
Scotland has plenty of these establishments and they can offer not just better rates, but often also superior furnishings and more central locations. While accommodation costs do lurch up during the summertime you should be able to find good value when booking plenty of time in advance. Airbnb and similar sites are also a handy way of getting a place to stay, with no shortage of choice in all of the major cities and towns.
While most of the year you will have no difficulty finding somewhere to stay you ought to make certain provisions if you intend on going out hiking/touring the country. While there are plenty of places to stay in rural areas they can be surprisingly expensive, especially when they are the only available option.
Also, they tend to book out many weeks in advance – and nobody wants to roll up to the only inn for miles and be told just before closing time they have no space! So put as much care into planning your accommodation as your hikes should this advice apply to you.
In the experience of the Scotland Travel Guide, Scottish campsites are generally of a very high standard. As with many mountainous countries the more isolated they become, the more basic you should expect the amenities to be. That being said, Scotland does have relaxed laws on wild camping and so forth – so perhaps it is reasonable to expect slightly more rustic conveniences compared to those in England.
How Can I Practice Responsible Tourism Scotland?
We at the Scotland Travel Guide always do our best to promote responsible tourism. When it comes to Scotland, you'll discover that keeping the wilderness, glens, and mountains free of litter and as unspoiled as possible is a serious major issue. As with many countries, keeping development sustainable and supportive of the local economy without damaging the reasons which make it so attractive it the first place is easier said than done.
Happily, the Scottish tourist authorities have done a good job – but there is still an obligation for visitors who enjoy the freedom and accessibility of more remote regions to play their part in looking after them.
One of the reasons we have encouraged people to explore the wonders of the Scottish countryside so much it that by doing so visitors can help spread some of the tourist income more equally throughout the nation.
It is natural for visitors to spend the most time in the greatest places, but when it comes to Scotland you'll find that many smaller locations now largely depend on visitors for their local economy too. Staying at local hotels is always preferable to faceless multinational chains, even if sometimes they may be as much as 10% more expensive.
Scots are naturally becoming more wary about how their environment is cared for as the destination continues to grow in popularity with international visitors. So far, mostly so good, but it is everyone's responsibility to keep those standards up.
What Food Should I Try In Scotland?
Scottish cuisine is largely based upon the wonderful produce that the country produces… plus offal! In all seriousness, haggis can be really good – or quite unpleasant – so make sure you try the real quality examples before leaping to any conclusions (the vegetarian/vegan styles are amazingly good!). Yet while haggis with a dram of single malt is, without doubt, the national dish, there are certainly some more refined options that are more accessible to most visitors.
Cullen skink is a marvelously rich, creamy and smokey fish soup that can be served both as a starter or main. Scottish seafood is one of the world's best, so be sure to check out local salmon (not farmed), lobster, mussels and more. Game is also big when it comes to classic Scottish cuisine, and while pheasant and grouse can stretch the wallet a little, it is pretty good value in most countryside pubs/restaurants (especially in Perthshire).
While Scotland is famed for whiskey be sure to try out a few of the regional beers as well. Scottish craft ale has really improved in recent years and you'll even find mead (a honey-based wine) in more out of the way places. For dessert, you cannot go wrong with Scottish cheeseboards with oatcakes and shortbread.
What Should I Pack for A Trip to Scotland?
Pretty much anywhere in Europe is susceptible to occasional showers but in Scotland, you can pretty much always expect a drop or two at any time of the year. So pack a good quality waterproof when visiting in the summertime, and plenty of warm clothes for the winter and autumnal months. If you are going out exploring then it is sensible to be well equipped and to dress in layers. Don't forget your hat!
You should have no difficulty replacing or stocking up any essentials no matter where you find yourself in Scotland.
What Clothes Should You Wear In Scotland?
Kilts are optional! In all seriousness, the national dress is rarely spotted apart from family functions and national celebrations such as Hogmanay and Burn's Night. You can get away with wearing pretty much whatever you choose during your stay in Scotland.
Perhaps veer more towards lower key/conservative styles if venturing out into the islands and lesser explored regions, but generally speaking, as long as you are not wearing anything offensive nobody will mind. Scots are pretty laid back when it comes to style and will care much more about your manners and ability to hold a good conversation.
If heading out for the evening you should not need to wear any kind of smart dress unless going to somewhere very upscale. Note that most of the major golf courses operate very strict dress codes.
What Are Some Interesting & Important Facts About Scotland?
Well, that nearly brings this Scotland Travel Guide to a close. You'll notice that we haven't spent too much time discussing Scottish history in depth. Frankly, there is so much of it – and it is far more complicated than the movie Braveheart would have you believe – that it is best figured out for yourselves!
There is a huge amount of things to see and do in Scotland, and make no mistake even the most demanding of visitors will be blown away by how beautiful this country can be. Needless to say, you'll pick up on a few of the local quirks during your time in Scotland – so here are a few interesting tidbits to get you started.
▸ Scotland is the home of soccer, with the first-ever international match between Scotland and England held in 1872.
▸ Science has still not comprehensively dismissed the possibility of the Loch Ness Monster existing!
▸ There are over 3000 castles (in various states of repair) throughout Scotland and its Islands.
▸ Edinburgh founded the world's first-ever fire brigade (1824).
▸ The world's first color photograph was of a tartan ribbon.
▸ There are as many people with Scottish heritage living in the USA as there are actual Scots.
▸ The Unicorn is the national animal of Scotland.
▸ Dolly the sheep – the world's first cloned animal – was born in Scotland.
▸ Kilt patterns identify the members of a particular clan.
▸ At least 40% of Scots carry the gene for ginger hair.
We hope you enjoyed reading the Budget Scotland Travel Guide – and good travels! Contact us with any questions you may have about travel to Scotland.
You might also like some of the articles from our website about boondocking and travel.
How to Make Your UK staycation Super Eco Friendly | 12 Quick Tips!
12 Super Reasons To Visit Mount Charleston Nevada
10 Great Reasons to Visit The Valley of Fire Park
9 Great Hiking Trails In Red Rock Canyon
For complete photos and videos of our trip visit our photo on our Facebook Page
You May Want to Join Our Boondocking Group on Facebook For More Information