The Budget Panama Travel Guide includes 8 Important Travel Planning Tips that will allow you to see and do more on your budget. Learn how you can benefit.
Welcome to the Panama Travel Guide! Besides the famous canal serving as a bridge between Pacific and Atlantic shipping routes, people don't tend to know a great deal about Panama. Despite its vital role in the global economy, the canal itself isn't exactly much of a tourist attraction! But did you know that one-third of Panama is devoted to national parks that include some of the most lavish biodiversity in the world? Or that its glorious beaches are mostly empty for long stretches of the year?
Besides that natural wealth, Panama has an intriguing and often extremely engaging and colorful history that can make this a surprisingly compelling part of any Central American tour. Providing you're willing to put in a degree of effort (the country doesn't have an extensive tourist network just yet) there's a heck of a lot to unlock in Panama – and the Panama Travel Guide is happy to point you in the right direction!
Budget Panama Travel Guide – What Are the Best Places to Visit in Panama?
Expect plenty of variety during your Panamanian adventures – and even better, this is the kind of country where distances and logistics are certainly in the visitor's favor. You should be quite easily able to mix up your itinerary at short notice, head where your mood takes you, and still discover some absolutely tremendous sites to see. Here is a selection (although by no means exhaustive) of the best places to visit in Panama that should provide a good insight into what to expect here.
A good proportion of visitors spend at least a few days around Panama city. Take some time to check out the local sights especially the often sumptuous colonial architecture around the older districts, but also expect to make a good number of day trips out to some of the key national sights. Once you have arrived head straight out and enjoy the famous Cinta Costera. This easy to follow coastal stroll takes you through some of the most intriguing (and trendy) parts of the city while providing a luscious introduction of what more is to come.
If you fancy heading a little further outside the city then hire a bike and take the Amador Causeway. Many visitors overlook this opportunity but in our opinion, it's a great way of seeing the city from a different angle. Stop for a drink or two along the way and soak up how lucky you are to be in Panama City!
Taboga Island is easy to get to from Panama City and definitely somewhere the 'backpacker crowd' should aim for. Hop on the ferry for a short while and you'll be transported to a truly tropical paradise where the beach parties never seem to end. It's also staggeringly beautiful and the perfect location to enjoy some easy hikes and beachside fun to wear off any throbbing heads!
Should you be inclined towards more sophisticated and some may say 'refined' trip to the beach then Coronado is a fantastic alternative. It is way less busy than Taboga and large stretches are completely undeveloped – making them ideal for independently minded travelers looking for somewhere to relax in peace and quiet.
Before you head out to explore the rest of the country it's sensible to pay a visit to the local Metropolitan Park. Panama City is actually located within the jungle and this manicured version will help acclimatize to what you'll find elsewhere in the country (and region). Follow the numerous trails (graded according to difficulty) and pick up a working knowledge of what exotic wildlife and fauna to look out for.
Wrap up your stay around Panama City with a visit to the famous Miraflores Locks and try to keep count of the long procession of supertankers idly floating past.
Outside of the big city, there are three of four places that we at the Panama Travel Guide would rate as unmissable. Plan your trip right and you'll be able to pay a visit to each without spending too much time traveling in between. La India Dormida is the most famous and iconic local mountain. A hike to the top can become challenging but you'll pass plenty of sensational waterfalls and enjoy a view that is well worth the effort.

Soberania National Park is a bird spotter's paradise and should also offer plenty of opportunities to spot ground-level wildlife too. Once again a decent tour/guide can be worth the investment here as they'll know the best spots and quickest way to reach them. There's a variety of different paths to choose between so choose carefully according to the season. If you're in the mood to take in some surfing then there's no end of options throughout the country.
Savvy boarders head up to Pedasi – a very tranquil and lesser-visited beachside town – while those looking for more of a party vibe aim for glitzy Bocas del Toro. Both are great in their own ways! Do also try to squeeze in a visit to atmospheric Portobelo. This UNESCO heritage site is more impressive than most in the region and serves to perfectly highlight the colonial significance of Panama – as well as being set amidst wonderfully atmospheric scenery. Many people rate Portobelo as one of the highlights of their visit so don't be tempted to skip it!
Budget Panama Travel Guide – What Are the Best Things to Do in Panama?
You'll likely already have guessed that Panama tends to have a handful of outstanding attractions that lend themselves to quite specific activities. As the country is certainly a degree more laid back and safer than most in the region (especially once you're outside Panama City) there is more scope for 'open-plan' exploration.
Our advice for most visitors would be to start off around Panama City to help get a grip with the country – and how essential services such as bus routes/timetables work – by taking those essential trips out of the big city. There's plenty to see in the capital itself and no shortage of easy to follow tourist routes or walking/cycling guides. From there it is pretty easy to get between the rest of the key sights while taking plenty of time to enjoy their distinct appeal.
As with much of the rest of Central America this country is a fantastic option for those who like to mix up their experiences, with everything from adventure sports through to cultural tours easily available. We would certainly recommend Panama for the beaches alone – they're uniformly gorgeous and generally much less busy than what you'll find in say Costa Rica or Guatemala.
The surf is magnificent and there's plenty of backpacker infrastructure that'll support making a longer stay along the coastline inexpensive and handily accessible for the most part. If you've been on a regional tour you'll find that Panama is a degree easier and lower stress than some of its neighbors – making this a perfect stop for recharging the batteries a little.
On the flip side, there's plenty that'll appeal to those who enjoy boundless energy too! Panama is great for scenic hiking and while we've explained that the most famous peak can become a little tricky towards the top it never comes close to full-on mountaineering. Providing you're in decent enough condition and make use of the local guides you won't likely experience any trouble whatsoever.
Thanks to fewer visitors throughout even these popular national parks you'll appreciate that the wildlife is easier to spot and we'd reckon more varied and boisterous than what you'll find in many other places. If bird spotting and nature trails are one of your reasons for visiting Central America than Panama is for sure one of the best places to enjoy these. Check out the fledgling eco-communities and lodges for a truly special experience.
Take all the opportunities you find to visit lesser explored attractions as you cross throughout the country. While Henry Morgan was rather thorough in his conquest/destruction of the country there are still ruins and relics dotted here and there. Also, consider mixing up your buses with some occasional cycling to explore with a little additional freedom.
Panamanian roads are haphazard but some of the routes provide stunning vistas both up in the highlands and along the coast. Make the most of the islands by hopping between them using the handy (and very cheap!) ferry system. If you time that right and you'll be able to take some amazing photographs, as you will in many other parts of this beautiful little country.
Overall, The Panama Travel Guide would simply suggest that visitors here approach it with an open mind and be at least open to trying out new experiences. Go diving/snorkeling/surfing if you've never done it before (there's plenty of tuition and gear hire available), walk underneath one of those amazing waterfalls, learn how to spot different species of monkey, and learn why Panamanians are so fiercely protective of their coffee crop! You'll never be bored in Panama, we'll at least promise you that!
Budget Panama Travel Guide – When is The Best Time to Visit Panama?
It is worth taking a little care when choosing what time of year to visit Panama. The country doesn't tend to enjoy 'peak seasons' in the same way as others in the region and can be good to visit for long stretches of the year – but there are some exceptions. Public holidays are a big deal in Panama and over dates such as Easter, Christmas, New Year, and long parts of November the locals tend to flood out to the coastal destinations.
Prices can easily double and you should anticipate everything from beaches to bars to be much busier than usual. For some visitors, that's a good thing, but if you're on a budget it's worth being aware of.
It tends to rain quite a bit in Panama and you can expect everything from drizzle through to monumental occasional downpours between April and October. Offputting as that may sound, there are long periods – sometimes stretching to weeks on end – when it barely rains at all. Providing you're willing to trust to luck you'll potentially enjoy far better prices, your choice of activities/places to stay, and so on. March and early November are probably your best bet for getting this but no guarantees!
Budget Panama Travel Guide – Do I Need A Tourist Visa in Panama?
Visitors from most of the EU, USA, Canada, Australia, NZ, and a handful of others will not need to arrange a visa beforehand. Their passports will be stamped with a 90-day allowance upon arrival. The vast majority of people will have no problems with this arrangement, but you should be aware than Panamanian border security is a little more strict compared to others in the region.
Visitors are expected to be able to prove onward travel arrangements and even funds upon entry. If you're arriving by air this is rarely checked/bothered with but it is more common at land borders – as are extensive baggage searches. We'd advise making sure you can provide proof where needed (photocopies/print outs will be fine providing they match your passport details) to avoid any hassle.
Check with your government's travel advice bureau for specific details and recommendations. If you need to prove your funds the 'going rate' is either $500 in cash or a valid credit card (always opt for the latter).
Visa extensions are easy enough to arrange and can be handy if you happen to fall in love with those amazing coastal vibes. Visit the Migration & Naturalization Office in Panama City with two passport photos, proof of onward travel, and a letter addressed to 'the Director' explaining why you want to stay and how you can fund it (in Spanish!). For a small fee, you'll be issued a card that is usually valid for 3-6 months and remains open for further extensions as required.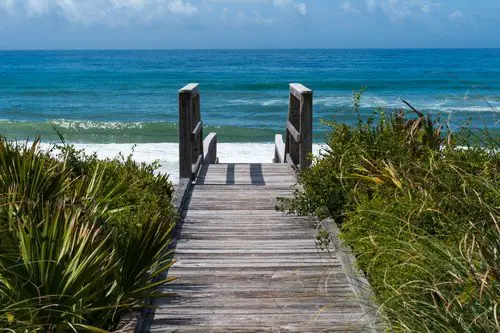 Budget Panama Travel Guide – What Currency Is Used in Panama?
Panama uses the US Dollar (sometimes called the balboa) and you'll not have any problems managing your money throughout the country.
ATMs are everywhere besides the most isolated communities and credit cards are quite widely accepted. Take care when using your card to check the commissions/charges as these range from 3-10%. Cash is certainly quite handy to carry to avoid these charges but beware that not many businesses will readily change larger denomination notes.
Tens and twenties are your friends here so consider withdrawing those specific values at banks where you can. Money changers do exist but charge pretty poor rates especially around land borders. If you're arriving from a neighboring country its best to try and change your money to dollars in advance away from the border or just to enjoy a blowout and hit the souvenir markets.
Unlike a good proportion of other Central American countries, there isn't quite as much of a bargaining culture here. You'll not have much luck at markets/stores but if you are part of a larger group try and negotiate bulk discounts on accommodation or excursions. Pat yourself on the back if you manage to haggle more than 10%!
Budget Panama Travel Guide – Do I Tip In Panama?
Tipping is expected in Panama but not in enormous amounts. 10% is about right on restaurant meals – check it hasn't been applied automatically – and feel free/semi-obliged to leave a dollar or two change on cab rides and rounds of drinks. Something that catches out quite a few visitors is that tour guides also expect a little additional gratuity at the end of the day. How much exactly depends on the quality and kind of experience but about $10 for a full day is a fair ballpark estimate. High-end tours with expert guides may expect twice that amount.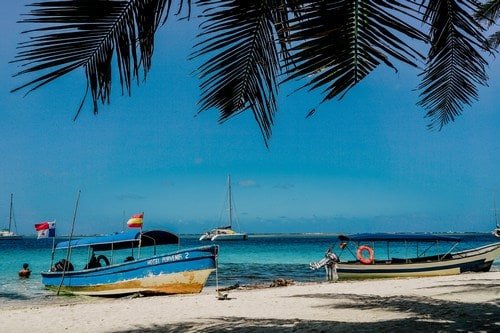 Budget Panama Travel Guide – What Kind Of Budget Do I Need In Panama?
Panama is one of the pricier places to visit in Central America but estimated how much you'll need to spend on a daily basis depends largely on how you choose to spend your time. It is perfectly possible to enjoy a DIY tour without breaking the bank, but be prepared to pay 'Mexico prices' for more organized, high-end excursions and tours.
While these aren't exactly essential for making the best of your Panamanian adventures they are certainly handy in some parts – especially when touring the nature reserves. Even daily board hire costs can mount up so bear these in mind while the Panama Travel Guide provides three very approximate estimates for potential daily budgets:
Budget ($70/day maximum)
Let's begin with the basics. Hostels are your only choice if you're touring Panama on a budget, but the good news is that $15/night for a dorm bed isn't unreasonable. Hostels are handy for other ways too. You'll meet other travelers working on a shoestring budget who'll share tips and advice on where you can get by saving money.
There'll be scope for grouping together to negotiate bulk discounts on adventure activities and tours, and even the chance to use dedicated minibusses if you find people heading in the same direction. Hotel rooms are an alternative – and basic options start at about $50/night per double – but don't underestimate how useful hostels can be for other purposes. Even reliable internet can be an occasional godsend!
The other big advantage of doing Panama on a budget is that the country is a degree easier and safer for independent travelers compared to some notable neighbors. Buses are very cheap (about $10/50 miles or so) and those days where you laze on the beach or cycle out along the coast (about $10/day for bike hire) can be excellent options for budget-conscious travelers.
Food needn't also be very expensive provided you stick to self-catering, street food, and Comida (budget eatery) meals. You'll be able to get by fine on no more than $20/day, leaving you plenty of opportunities to save the extra towards those 'big ticket' excursions where appropriate.
Mid-Level ($100-140/day)
A good number of hostels also offer private rooms at prices similar to what you'd pay in a basic hotel. These book out months in advance so keep that in mind if that sounds like a valid choice. Alternatively, this budget allows you to take a step up to a decent enough hotel that'll set you back around $80-100/night per double. Split those costs and suddenly it isn't all that expensive at all.
Upgrade your dining out options to be superior quality restaurants and expect to pay $30+ especially throughout the popular coastal resorts. As for traveling around, there is certainly the option of hiring your own vehicle within the means of this kind of budget. The paperwork can be a chore but at $50-60/day having your own wheels is a handy way of seeing the country made even cheaper when traveling as part of a group. We'll discuss this option later in the Panama Travel Guide.
When it comes to those excursions you'll have enough left over to enjoy most of them within this kind of daily budget. Obviously, that'll depend a little on your choice of hotel and transportation, but only to very high-end options are going to be outside of your reach. Snorkel/surf lessons, group hiking, city tours, and even basic botanical walks can squeeze inside these limits with some change left over.
High-End ($200+/day)
Until recently not many people thought about traveling through Central America while using these kinds of numbers, but there has been a significant upswing at this end of the market. Panama is no different and while you could opt to blast through a $200/night room at a swanky coastal resort, why not instead look to stay in one of the country's amazing eco-lodges for around about the same kind of outlay.
You can find some excellent options in the $120-150 bracket especially outside of those popular times discussed above. Many of these are privately managed so remember there's usually room for some polite haggling.
If you're hiring a vehicle then opt for a 4X drive usually costing an additional $20 or so. Internal flights are an option but you'll only really need to splash out on these if you're in a serious hurry. Tickets start at around $100 one-way. We'd recommend performing plenty of research into tours and excursions especially if you're heading down the eco-lodge route. Most will be able to recommend the best local experts who charge suitably higher prices. $80-100/person for a full day's botanical hike as part of a small group is around about what you can expect.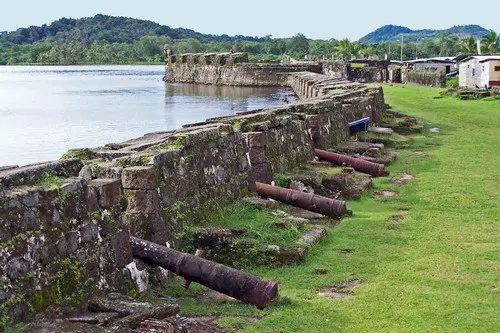 Budget Panama Travel Guide – What Languages Are Spoken in Panama?
Spanish is the national language although chances are you'll also encounter some of the seven indigenous languages still spoken in distinct parts of the country. Although there can be a language barrier here if you don't speak a word of Spanish, you'll probably notice that a good proportion of people – especially in cities and working within the tourism sector – speak at least some basic English.
Around 14% of Panamanians are thought to speak 'good English' by governmental statistics although on the ground it'll probably feel somewhat less. You'll still be perfectly able to get by so don't fret about that too much.
Budget Panama Travel Guide – What Religions Are Practiced in Panama?
Christianity rules to roost throughout Panama. Official statistics suggest 84% follow Roman Catholicism and 15% Protestantism – with 1% made up of indigenous religions. As with most of the rest of Central America, you'll notice no shortage of Christian buildings, monuments, relics and so forth.
Most national festivals are based around religious dates although once the festivities begin you'll notice that factor is largely pushed to the wings! While the country is certainly a degree more religious than many it shouldn't play much of a factor in your travels. Visitors are expected to dress and behave appropriately when visiting religious sites so follow that simple rule and you'll be fine.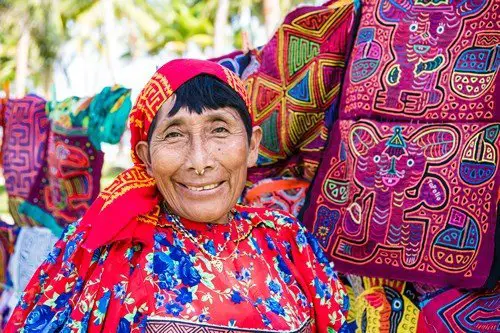 Budget Panama Travel Guide – Practical Tips From The Panama Travel Guide
Panama is going through interesting – or worrying – times at the moment depending upon your take on things. Many hundreds of millions have been spent on expanding the famous canal, and while that has indeed boosted traffic and capacity it'll still take decades before it turns a profit. Needless to say, that has left a considerable proportion of the population somewhat riled that other pressing social, environmental, and economic issues have been pushed to the wayside while international sea traffic plays such a major role in the national politics.
The offshoot of this is that while the canal is certainly what makes Panama famous in the contemporary lexicon, the fact remains that many people have not quite noticed how many natural marvels this country also plays home to. Panama is an amazing place for independent travel – especially if you're good at making your own fun – and it is really quite easy to have a fantastic time exploring here.
We'll now move on to discussing some of the practicalities involved with visiting Panama. While the country is certainly a fair bit easier and safer than others in the region, there are some important caveats worth knowing before you start making plans to visit. Let's now take a look at these and how they could influence your trip.
Budget Panama Travel Guide – What About Health and Safety in Panama, Is It Safe?
Panama is not exactly safe, but your chances of falling victim to serious crime are markedly lower compared to the likes of Honduras and El Salvador. Tourists aren't usually singled out as victims and there are large parts of Panama City that feel just as safe as any major Spanish city. That being said you should be aware that crime does happen and you need to take care just like you would anywhere else.
If you follow the same basics as you would in more dangerous countries then you'll be very unlucky indeed to become a victim of crime here. Know where you're going, avoid traveling through or arriving in unknown areas at night, use ATMs in busy public areas or banks, invest in a money belt/hidden wallet, ignore unsolicited approaches, keep clear of the drug trade – and so on – and you'll most probably be perfectly fine. Remember that crime does happen outside of Panama City. Leon is notoriously sketchy for muggings so be especially careful there.
Although you won't need specific vaccinations for visiting Panama some are well worth taking and should be considered essential if you're heading into neighboring countries as well. Hepatitis A & B, rabies, typhoid, and yellow fever are worth investing in and remember that they take at least a fortnight to become effective.
Medical care is pretty good in all the major cities and Panama is a popular spot for 'medical tourism' thanks to that combination of decent quality and reasonable prices. That being said, you'll need good medical insurance that provides cover for any more dangerous pursuits while in the country. Repatriation costs and some provision for upfront payments is handy.
While you'll be provided with urgent medical care no matter what, if your issues are deemed of secondary importance you'll need to pay for those costs upfront. That includes a visit to a Panamanian doctor for new prescriptions if you lose your medication. Pharmacies are quite well stocked but you may need to visit private hospitals to access branded drugs.
As with any tropical environment, there are specific risks to look out for. Learn how to spot and treat basics such as heat exhaustion and dehydration. A decent medical kit is handy in Panama even if you don't need it yourself. Seek attention right away if you're bitten by anything (it'll likely be harmless enough) but remember that mosquitos and insects are going to be the biggest chore to deal with. Splash out on the best your budget will allow and pack a spare or two as well.
Plenty of visitors to Panama will get a stomach bug that usually passes within a couple of days. Many people blame the tap water but the reality is that these waters are usually fine to consume in most parts, and certainly within the larger cities. Stick to bottled water if you're unsure. Most hotels/hostels use water filters as an additional precaution.
In the opinion of the Panama Travel Guide, this country serves as a great introduction to what you could expect from traveling within this region. It is the right side of 'pretty safe' and that combination of good medical services and reasonably traversable distances/terrain makes it somewhat less risky than most. Providing you keep your wits about you there's nothing especially worrying about visiting Panama.
---
Now that you are reading the Panama Travel Guide, what's next? Let's learn more about other trips in the surrounding areas.
Budget Aruba Travel Guide – 8 Ways to Save More Money
Budget Bahamas Travel Guide – 8 Ways to Save More Money
Budget Barbados Travel Guide – 8 Ways to Save More Money
Budget Bermuda Travel Guide – 8 Ways to Save More Money
British Virgin Islands Travel Guide – 8 Ways to Save Money
Budget Cuba Travel Guide – 8 Ways to Save More Money
---
Budget Panama Travel Guide – What is the Best Transportation in Panama?
Boats, buses and perhaps the occasional scenic train ride along the canal route are more than likely enough for most visitor's needs. You'll probably end up taking ferries more often than you'd expect especially around Darién, Las Perlas, and the other island chains. Ferries run routinely from Panama City and provide a great way of leaving the big city behind. Water taxis and organized tour boats are sometimes the best way of heading out to the specifically tourist-orientated islands.
They're a little pricier than your standard ferry but at least take you directly from A to B. Around the eastern provinces boats are sometimes the only way to easily get around the coast (roads are rare) so make the most of that as best you can.
Buses are far less chaotic than they appear at first glance. We'd suggest picking up your tickets a day in advance the first couple of times so you can avoid being rushed and make sense of the various options and routes available. Minibusses (Chivas) – in all shapes and sizes – are generally more direct and comfortable but may still take some haphazard detours to pick up and drop off points along the way.
There are also a growing number of luxury buses that will uniformly blast the air-con at maximum the full trip so remember to bring a jumper/blanket. Remember to book as far in advance as possible if you are visiting during the festival/holiday season as buses are a popular way for Panamanians to flee to the coast too!
Car hire – as discussed a little previously – is a solid option in Panama but you'll need to be a confident driver and ideally able to speak/swear in Spanish proficiently. Road quality varies between regions – and sometimes the time of year – but most are passable enough for most of the time. They can be very handy for getting about in a degree more comfort than the bus and hire is not usually very expensive when the costs are being split. If you want to explore the barely ever visited parts of Panama then this is a serious option for the brave-hearted.
As also discussed previously internal flights are available but geared mostly towards business travelers. If you want to get somewhere fast then they're a dependable choice but taking Panama overland is an inherently more interesting and eye-opening experience. Do try and check out the 99% tourist-orientated train line that runs close to the canal. Some of the views are breathtaking!
Budget Panama Travel Guide – What Are the Best Accommodations in Panama?
If you're comparing prices between the Central American countries you'll probably notice that accommodation costs are about 10-25% steeper in Panama compared to some others. Partially, that is because the tourist industry is less developed and perhaps geared more specifically towards both ends of the market. You'll find plenty of hostels and a handful of very swanky eco-lodges, but the mid-market is dominated by pretty average and uninspired hotels/motels with the occasional gem of a B&B.
If you can afford it a short stay at one of the upmarket lodges is really worth the money. Otherwise, the hostels are recommended not just because they're cheap and usually clean enough, but because of the additional resources that they offer.
Panama has all kinds of independent places to stay in. Look hard enough and you'll be able to stay with indigenous families or as a casual roadhouse guest – the choice really is yours. Outside of Panama City, there aren't a massive number of places included in sites such as Airbnb but it may be worth looking anyway, especially if you're in the mood for an adventure.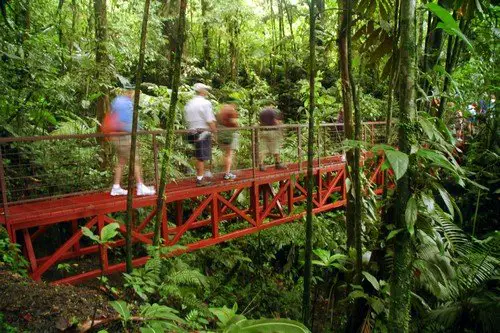 Budget Panama Travel Guide – How Can I Practice Responsible Tourism in Panama?
Panama is a staggeringly diverse country and this variety (it houses one-tenth of the world's species) is one of the reasons why it draws so many environmentally motivated visitors. Spider monkeys, manatees, caiman, sea turtles – those are just some of the highlights to be enjoyed here. Needless to say, that makes responsible travel pretty important when visiting and there are a few pointers that the Panama Travel Guide would like to share.
Try to spend a significant proportion of your time outside of the major cities. Panama City, Leon, and so forth do have interesting places within their boundaries but the real pleasure of Panama is found in its more remote spots. Accessing some of these can require taking up local services as guides or facilitators – so make sure you are employing those who follow environmentally conscious policies. Hostels are very good for recommending these and most eco-lodges will be in touch with local conservation works too.
While the canal is what has made Panama famous (and a handful of its people disproportionately wealthy) try and take the opportunity to visit indigenous communities when you have the chance. Although these are largely integrated compared to those elsewhere in the region they are still minoritized outside of the tourist economy.
Where you choose to spend your money does matter when visiting these kinds of countries so make sure you do so with a conscience. Use social media to highlight not just the beauty of the country but also where aid charities are working desperately hard to improve society too.
Budget Panama Travel Guide – What Food Should I Try In Panama?
Panamanian food involves plenty of Spanish and regional influences that make even the most straightforward dishes more than the sum of their parts. Once you've devoured a bowl of Carne Guisada – beef, potato, tomato, and sofrito casserole – you'll not need another bite for several hours.
There's always somehow room left over for a delicious Cocadas ball (sweet vanilla and almond puff-rolls) that are best eaten by the dozen! Dumpling soups and pasta/bean salads are common vegetarian options although you may be surprised at how varied restricted eating can be here. Food may cost a little more than what you'd pay elsewhere in the region but the portion sizes are uniformly massive.
You'll have no problem enjoying all kinds of classic local and regional meals during your time here. It is worth having specialist dietary requirements written down in Spanish unless you can speak the language confidently as veganism and even some allergies are not very well understood in parts. Panamanians will go out of their way to please – and take serious pride in their cooking – so never feel like you're causing a fuss should you have specialist requirements.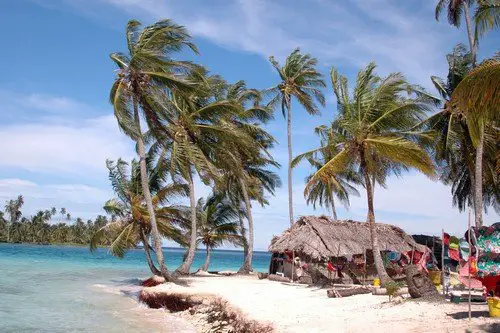 Budget Panama Travel Guide – What Should I Pack for A Trip to Panama?
We've mentioned a handful of useful items that you may want to include with your luggage during the Panama Travel Guide. A money belt/hidden wallet is useful anywhere in this region especially as cash provides better value than cards on most transactions. A simple yet practical firest aid kit that includes antibacterials, basic medications, some good bandages and so forth is useful – and again as a regional necessity.
Waterproof torches are usually more useful than people assume until they need one, battery packs are very handy on the coast and islands, and above anything else, a good pair of boots that you are used to wearing is probably the most important of all. Pack clothing suited to the beach and exploring a tropical environment.
Budget Panama Travel Guide – What Clothes Should You Wear In Panama?
You may look a little out of place strolling through Panama City in your jungle wets – so try and combine a sensible mixture of urban-friendly clothes alongside hard-wearing (ideally long-sleeved) clothes for more active pursuits. Keep beachwear to the beach (there is a law about this and it is enforced) and dress sensibly/conservatively when visiting cultural and religious sites.
Panamanians – and many other people in the region – aren't especially keen on appealing to traditional 'touristy' people so bear that in mind when picking out your wardrobe. Looking good and being presentable is important. You'll need to dress-up for visiting higher-profile restaurants and bars. Other than those tidbits you shouldn't need to worry too much providing your clothing isn't insanely offensive or revealing!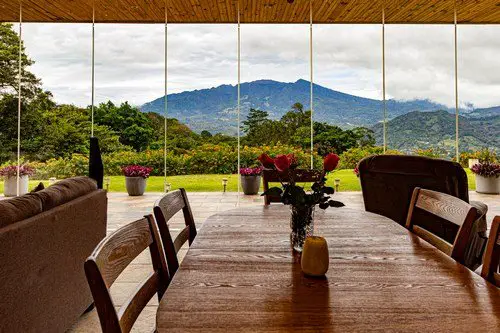 Budget Panama Travel Guide – What Are Some Interesting & Important Facts about Eastern Panama?
We're almost at the end of the Panama Travel Guide and would like to wish you the very best for your travels out to this amazing country! Even though Panama is about the same size as Ireland you'll likely be rather staggered at how sensationally beautiful large parts of the country happen to be.
Thanks to this it is a great place for newcomers to the region looking to get a taste of what else can lay ahead, and offers more than enough unique sights and opportunities to also appeal to those who have 'been there and done that'. Panama is expected to become much more popular with overseas visitors, so anyone who wants to beat the masses and experience a country that is pretty much as unspoiled as it gets in Central America should look to visit sooner rather than later.
Let's wrap up the Panama Travel Guide with a few fun and informative facts:
▸ The Panama Railway was built by the USA in 1855 and predates the famous canal that follows a similar route.
▸ Panama joined Colombia in 1821 during the wars against Spain. It then spent another 82 years battling for independence.
▸ Panama has 10,000 different plant species, 976 bird species, and 1,500 miles of mostly beachy coastlines.
▸ The famous Panama hat was actually designed and produced in Ecuador.
▸ Foreigners looking to purchase property in Panama enjoy the same rights as local citizens.
▸ One-third of Panama is dedicated as National Parkland to protect the most diverse biosphere in Central America.
▸ Baseball is the national sport and many players have gained fame in the MLB.
▸ Ships pay a toll for passing through the canal determined by the weight of the vessel & cargo. $300,000+ is not unusual.
▸ That's pretty expensive – but it still takes around 8 hours to pass just 80km or so from sea to see.
▸ The rainy season does last for nine months – but remember that 'rainy' can often be pleasantly dry too.
We hope you enjoyed reading the Budget Panama Travel Guide – and good travels! Contact us with any questions you may have about travel to Panama.