Last updated on September 25th, 2023 at 12:11 am
Budget Cuba Travel Guide includes 18 Important Travel Planning Tips that will allow you to see and do more on your budget. Learn how you can benefit.
Welcome to the Cuba Travel Guide! For sheer romanticism alone Cuba takes is really hard to beat. Those glorious beaches, a luscious and inviting interior, and some truly unique and iconic cultural aspects can make this an utterly bewitching destination
You'll find no shortage of misconceptions in Cuba – and it is indeed perfectly normal to wonder if people really are quite as happy as their enduringly broad smiles suggest. It is certainly more expensive than most travelers assume, but at the same time, you can still enjoy perfect $1 mojitos and are sure to meet some wonderful people during your stay here.
We'll elaborate from the start by saying that the Cuba Travel Guide is going to focus specifically on independent travel. The majority of visitors still do so as a part of organized multi-destination cruises – but you'll likely be surprised how straightforward this country can be to visit as a regular traveler – even if you're a US citizen. So with that in mind, let's discover more about this utterly bewitching destination.
Cuba Travel Guide – What Are the Best Places to Visit in Cuba?
Most independent visitors choose to begin their trip by checking out eclectic, colorful, and somewhat bizarre Havana. It is a little larger – or at least spread over a larger area – than many visitors assume but you'll still be able to explore in full within three or four days at most. This is the kind of city where it's actually pretty good fun to 'checklist travel' as there are so many iconic (if occasionally 'touristy'!) things to do. You'll likely spend most of your time around La Habana Vieja (Old Havana) which is certainly the most iconic part of town.
The best museums and restaurants tend to be around the Centro district. Make sure you check out the views from the malecón waterside, take a few cocktails at the Hotel Ambos Mundos (expect a waiting line for Hemingway's old seat), chill out at Almendares Park, take a classic car taxi between districts, and of course see the amazing Museo del la Revolucion and Camera Obscura. Havana is a cool little city and you'll find it serves as a convenient – if sometimes a little expensive – base to see large parts of the country.
Viñales – handily close to Havana – is an essential place to visit and chances are that after a couple of days in the capital you'll be ready for something a little more tranquil. You'll find a seriously luscious landscape that feels almost like it's been designed for wandering and exploring at leisure. Expect to literally stumble across caves, casually rock up at amazing botanical farms, tour the world-famous tobacco plantations, and enjoy a very different pace of life compared to the Cuban 'big city' experience. Our advice would be to look into bike hire to help get around Viñales in both an easy and environmentally benevolent manner.
Playa Larga should be next on the independent traveler's itinerary. Although not quite as breathtakingly perfect as Viñales, this is the best place to learn to dive or snorkel in Cuba. Even if that is not usually your kind of activity, the fantastic prices (a rare incidence where state control = bargain!) and perfect conditions make this something that really should not be missed.
Take some time to explore this region a bit – it is close to the infamous Bay of Pigs – and you can find some amazing places to stay should you like to stay a little longer. Some of the best environmental preservation work in Cuba operates around this region so plan ahead if you can and take a tour that helps explore some of their essential activities.
The last 'must-see' place on the classic Cuba travel itinerary would have to be Trinidad. Still absolutely jammed full of colonial-era architecture that feels like it is whitewashed a little more often compared to what you'll see in Havana, this is a perfect coastal destination that is best enjoyed relaxing and enjoying that fabled leisurely pace of life.
Salsa (and nightlife in general) rules the roost around Trinidad – this is a seriously party-minded town – and probably the best place to let your hair down and sip on some amazing rum cocktails by the beach. Playa Ancon is an easy day trip away and offers some sensational hiking and glorious, climbable waterfalls.
There are plenty more places in Cuba that deserve a place on this list but most visitors tend to approach Cuba as a 'site' anyway. The highlight of anyone's experience is actually being in this country – and you'll certainly appreciate that weird but generally rather exotic feel of being somewhere 'a bit different'.
Perhaps rather counterintuitively, adopting a free-minded and unrestricted approach to exploring state-managed Cuba is one of the best ways to see the country. Getting about is easy enough to allow a more whimsical approach – and the country is safe enough to wander around in absolute leisure.
Cuba Travel Guide – What Are the Best Things to Do in Cuba?
Cuba is one of those countries where some kind of basic itinerary can be handy. The country does not have comprehensive internet coverage (including 4G) so expect to go 'back to basics' for some stretches of your Cuban adventure. Even things as simple as remembering to pick up printed bus time tables, tourist maps, and hotel listings can make your stay considerably easier assuming you are visiting as an independent traveler.
Outside of the main cities internet access/coverage is patchy as best – and people do not commonly speak English – so even an old-school Spanish phrasebook can be really useful! We'll discuss these practicalities later in the Cuba Travel Guide but for now, it is worth understanding that you won't be able to rely on technology's helping hand as much here as you would in most other places in the world.
The good news – or even better news depending on your perspective – is that there is no end of wonderful things to do in Cuba. A good place to start is a walking or cycling tour of Havana. There's plenty of these to choose between and selecting which one best suits your style will provide a handy introduction to the two-tier Cuban economic system. Some specialize in specific aspects of the capital's history (especially the revolutionary and colonial periods) while others may take a more 'fun-loving' approach and introduce you to the more flamboyant aspects of city life.
Taking a tour also exposes you to the simple fact that you'll be constantly approached by street vendors/hawkers throughout your time in Cuba. A polite 'no thank you' is always enough for them to bid you a good day and let you be. People will constantly try to sell you things in Cuba but never in an aggressive or uncomfortable manner.
Exploring the island is the simple highlight of any visit to Cuba and for long stretches, those will provide the most memorable moments. We cannot recommend enough simply going with the flow and checking out whatever happens to cross your path. This is the kind of country where all sorts of unexpected pleasant surprises are around every corner, so make sure to get out there and check them. You will find plenty of organized tours that include hiking, biking, climbing and plenty of watersports but may also be amazed at how expensive they can sometimes be.
There is a substantial difference in the costs depending on where you go. Anywhere close to the major tourist resort hotspots are going to be expensive, so it really can pay to branch out and head further afield. By doing so you'll discover the much more interesting parts of the country anyway.
Our advice would be to approach Cuba with an open mind and expect plenty of variety. You'll most probably end up touring a cigar factory or tobacco plantation at some stage, perhaps a distillery or handicraft market too. Make sure to check out the amazing murals and museums celebrating the famous revolution – for many visitors, these tend to be the highlight.
Take a look at the museums when you have the chance – they're a real throwback in terms of how they present items of interest but are utterly compelling. Enjoy checking out the amazing array of classic vehicles that are now an iconic and widely celebrated part of contemporary Cuban culture, and arguably above all else throw yourself into the fun-loving side of Cuban life. Play it right and you'll have the time of your life in Cuba and there really is never going to be a dull moment!
Cuba Travel Guide – When is The Best Time to Visit Cuba?
Most people opt to visit Cuba between November and March. Temperatures are most agreeable during the earlier months of peak season, but prices will rise substantially (30%+) over the festive period and stay around those heights until Easter. Shoulder season – a month either side of peak – can be unpredictable. Strike it lucky and you'll enjoy lower prices, a balmy climate, and perhaps only the occasional thunderstorm. Prices are noticeably lower too.
Low season in Cuba tends to be during the more hurricane-prone months – May/June & September. Quite a number of coastal resorts batton down the hatches and close just in case – although you'll likely not notice too much difference if you are mostly interested in visiting Havana.
From a budget travelers perspective choosing when to visit Cuba really does matter. You're sure to enjoy a perfect climate during the peak season but costs can be considerably higher. Attempting to visit during different times of the year can be a bit of a lottery – if you're lucky it'll be fantastic and if you're unlucky it'll be damp, to say the least!
Cuba Travel Guide – Do I Need A Tourist Visa in Cuba?
Most people should not have too much trouble getting into Cuba providing they follow the rules carefully. Tourists are issued a two-month Tourist Card that costs $25 for most visitors or $75+ for US citizens. Prices vary between countries and it is important to understand how and when your Tourist Card is issued.
Some airlines provide them with your travel tickets, while independent visitors may need to arrange to pick these up at the airport separately before they visit. What is fundamentally a straightforward enough system is complicated by the different rules that are implemented by the travel companies – so check these carefully before you travel. You'll need proof of return/onward travel and a passport valid for at least six months. Other than that, Cuban customs are a breeze – just make sure to read and follow their list of prohibited items (nothing exceptionally unusual here). Business visitors will require a special visa.
US Citizens have to follow slightly different procedures – and perhaps surprisingly enough they are implemented at their end! The US Government issues 'general' visas that apply to 99% of tourists (including those with educational purposes) and cost about $75 although that figure again depends on the airline. You'll need to pick these up at the airport. If you are intending on conducting business you'll need to apply for a much more complicated 'specific' license. Allow a couple of months for this to be processed and hopefully approved.
Cuba is open for tourism and despite the rules seeming a bit chaotic, you'll have no trouble whatsoever providing you organize your trip in a logical manner. Extensions are really easy to get but you should apply with at least a couple of week's notice in mind. Stays longer than six months are rare unless you have exceptional circumstances and can prove you have the means to support yourself.
Cuba Travel Guide – What Currency Is Used in Cuba?
Cuba uses both Cuban convertibles (CUC$) and Cuban pesos (MN$) as a dual-currency system. You could read a book about how this system works and still not really understand how it works on a practical basis – so we'll make it a bit easier by quoting estimates in just Cuban convertibles which the overwhelming majority of visitors will exclusively use.
Cash is king in Cuba – and yet ATMs are still not especially common! You'll find them in major cities but otherwise, you'll be looking to exchange currency at banks/kiosks and so on. See we told you Cuba was a bit of a throwback! Avoid USD when changing money as a flat 10% state tax is applied on top of the already expensive conversion costs. Canadian Dollars, Euros, and GBP are your best bets. Just to complicate things further the CUC$ and USD are pegged together although that does not take into account price inflation which can happen very quickly inside this country. US-issued/linked cards also will not work in Cuban ATMs.
Independent visitors should look to use Cadeca kiosks (which are everywhere) to change money into Cuban pesos – but you will not need more than $20/week in this currency. It is handy for casual expenditure in places outside of 'tourist areas' where prices are usually far, far lower. You could use convertibles anywhere in the country but it'll cost you a lot more in real terms! Weirdly, you will find some places – often very randomly – that the government has approved for accepting payment in Euros…
Our advice from the team at the Cuba Travel Guide is to travel with a stash of cash and use debit cards on a semi-regular basis to withdraw from ATMs. Credit cards can be used outside of the country for booking resort-style accommodation but you'll find money transfers expensive otherwise. Stick to a rough ratio of about 20% cash in overseas currency, 70% on convertibles, and 10% in Cuban pesos.
You can use credit cards for cash advances but debit cards will offer much better value. Keep them for absolute emergencies and try to avoid using them if at all possible. Cuba is really very safe for visitors but because you'll be using/carry a large amount of cash it is sensible to use a money belt and stash deposits in hotel safes.
Last but not least – haggling. Despite the fact that you'll be endlessly offered items and services as you roam about Cuba there is not a lot of room for negotiating the prices. A typical encounter would be someone saying "these cigars cost XYZ in your home country but I can sell them to you for this instead". Prices rarely go any lower! You may – occasionally – be able to negotiate a small discount on accommodation if you are staying somewhere remote and/or outside of the peak season but don't count on it.
Cuba Travel Guide – Do I Tip In Cuba?
You can help Cubans substantially by tipping in CUC$ instead of Cuban pesos. The difference between the real value of the currencies is night and day – and the vast majority of locals are only paid in lower value pesos. Even a single dollar can count as a substantial tip in Cuba so you ought to tip as liberally as you can. 10% is about right for restaurant staff but don't forget to leave token amounts to hotel staff, cabbies, porters, guides, and so on. Cuba is one of those cases where your tips aren't just a symbolic gesture of appreciation but actually play a substantial role in improving individual standards of living.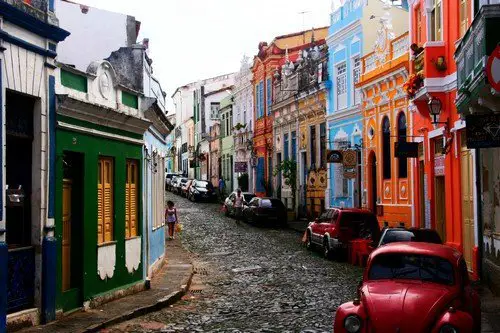 Cuba Travel Guide – What Kind Of Budget Do I Need In Cuba?
Getting to grips with the dual currency system is without question the biggest challenge that'll face anyone visiting Cuba. This is reflected in the weird abnormalities in the cost of items. You will be using CUC$ – pegged exactly at the same value as the USD – for all major purchases, and the prices are likely going to be a bit of an unpleasant surprise. By all means, you can enjoy Cuba without it having to cost much, but the prices of 'tourist activities' are sometimes close to what you'd expect to find in Florida. Here is a very approximate estimate on what you should expect from your money in Cuba according to three rough budgets:
Budget (CUC$60/day)
Forget hotels on this budget – and the good news is that privately run Casa particular can be amazing! You'll still be paying about CUC$30/night for a room (often shared) and shouldn't expect magnificent standards, but the opportunity to stay with a carefully vetted Cuban family can be really interesting.
For a little extra they'll usually be able to provide a meal or two although you'll still have plenty of cash left over for enjoying yourself throughout the country. Restaurants in government-managed establishments (often designed specifically for tourists not locals) rarely cost more than CUC$10, although you'll find that local cafes and diners are usually much cheaper. A good night out in Havana should not cost more than CUC$20.
Getting around Cuba is pretty cheap although you'll probably pay a fair amount more than locals. Museums are universally cheap and almost never more than CUC$5 so make the most of these when you find them. Casual expenses on the beach fronts such as deck chairs, parasols, and so on cost somewhere between CUC$5-10 although that can vary. Take walking and cycling tours to make up for the fact that on this budget you'll be somewhat restricted from taking more luxurious options.
Mid-Level (CUC$100-140/day)
Notice that gap between budget and mid-level expectations? That's simply because the basic minimum you'll need to spend on a nice hotel room in Cuba is going to be around CUC$60-90/night. Assuming you also want to supplement that with some better dining options in private restaurants (CUC$20+) and fancy taking a smarter and quicker bus between Havana and Trinidad (CUC$25) those costs will mount up. As you may expect prices are quite carefully managed throughout Cuba and there is a clear 'step-up' in prices from backpacking around compared to more genteel hotel based tourists.
We'd recommend that most visitors to Cuba who want to explore the country in full should gravitate between this kind of travel – perhaps best suited to the Havana area – and the 'budget' option discussed above when visiting the rarer spots. It is interesting to have that contrast between staying in clean and comfortable (some may say sanitized) Cuba compared to spending the night in private accommodation. You'll also have a little more flexibility with this budget to include some diving (highly recommended), more specialized tours, and possibly even the cheaper seats at a cabaret show.
High-End (CUC$200+/day)
It may sound cliched but there is certainly a degree of 'champagne socialism' within the Cuban tourist economy. As visitors provide an essential income to the country it is hardly surprising that the government does its best to appeal to those with a larger bankroll and capacity to spend big throughout the island.
Unsurprisingly this is reflected in the prices for the more salubrious hotels. The famous hotels throughout Havana charge somewhere around CUC$200-350 depending on whether you want a room or a suite. They'll also throw in (or add additional charges for) concierge services, transfers, and so on. Eyeopening as the prices can be there is something enduringly romantic about staying in such amazingly atmospheric places – so consider it if that's your bag.
You can hire a car in Cuba for about CUC$100/day including fuel – but be advised that you need to apply for this a few days in advance and the paperwork can be a headache. Cabs are plentiful and will usually be open to the possibility of half or all day hire – but you'll be paying substantially for the privilege. Chances are you'll be looking to take home some souvenirs too – so make sure to read up on export rules and have certification in place when taking home interesting items. There's a 100% tax (ouch!) if the vendor does not get this right – and it applies to high-end cigars too.
Overall Cuba is pricier than most people expect and that can be surprising to those who arrive from other regional countries where prices are almost always much lower. You can thank the state control over the economy and tourist trade for that, although in our opinion Cuba is still amazing value considering how cool and unique the country happens to be. Providing your budget stretches about $100/day or so you'll be able to have a fantastic time here, spending more on some days than you need to over others.
Cuba Travel Guide – What Languages Are Spoken in Cuba?
Cuba speaks Spanish – and visitors should not expect many people outside of the tourism industry to speak much English whatsoever. Much as the state prides itself on having language universities the reality is that foreign languages are barely taught in Cuban schools. Being able to speak a little Spanish certainly helps a little – but you'll not find it especially difficult to navigate around that language barrier. Cuba is far more accessible than many other nearby countries and the fact that not many people speak English shouldn't be much of a concern.
Cuba Travel Guide – What Religions Are Practiced in Cuba?
Cuba is traditionally a Roman Catholic country and those beliefs still run deep throughout the country's culture. Rather paradoxically for a socialist state, this fact is largely ignored by the government providing it doesn't cause them any problems. There is also a very interesting mixture of native African religions and voodoo that forms an especially exotic undercurrent. Truth be told, Cuba is one of those rare countries where underlying religiosity is actually rather appealing!
From a visitor's perspective, religion should not make any difference to your stay. It is sensible to dress a little smarter should you plan on visiting major sites, but providing you behave respectfully it'll not be an issue.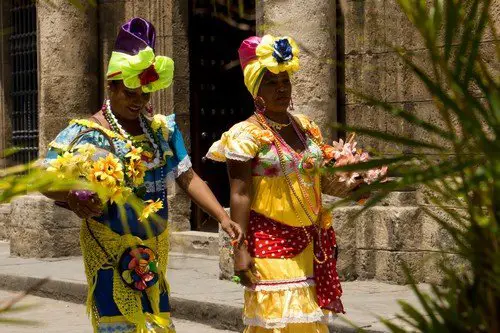 Cuba Travel Guide – Practical Tips From The Cuba Travel Guide
We hope you have enjoyed reading the Cuba Travel Guide so far, and now we'll turn our attention a little more towards the practicalities of visiting Cuba as an independent traveler. Although the Cuban state loves cruise lines and resorts (easy to manage, lots of money, small area) they have been trying to diversify a little over recent years.
That being said there is not much in the way of 'backpacker' culture and the majority of people who do tour the island under their own steam do so more in a 'tourist minded' way. There's nothing wrong with that approach – and there's still no end of places to have fun and let your hair down with other travelers – but don't expect that kind of experience as much as you'd find in other parts of the Carribean and Central America. Cuba's cool – just a bit different!
Something worth discussing at this stage is that Cuba is going through a bit of a carefully managed transition at the moment. While the country is absolutely a one-party state – it isn't quite fair to describe this in terms of totalitarianism. You'll notice that people here are more forthcoming, casually minded, and tend to smile a damn sight more than those in countries such as China.
Vietnam is a good comparison – people are happy to attract visitors, relatively used to needing to adapt to get through another day, weirdly nationalistic in mostly positive ways, and absolutely insane for their love of baseball! Once you get past the fact that almost everyone wants you to buy something from them it's a very welcoming country that expresses a peculiar fortitude with getting through the daily grind.
Chance are that things are going to change in Cuba sometime in the relatively near future. Now is a great time to visit the country while it still retains the stylish aspects of 'Carribean communism' yet looks – perhaps a little tentatively – to get on with making things a bit better for the people who live there. It is unlike anywhere else on the planet and is certainly going to be one of those places that you'll never forget you've visited.
Cuba Travel Guide – What About Health and Safety in Cuba, Is It Safe?
Crime does exist in Cuba but violence is extremely uncommon. Your biggest worry should be getting scammed by dodgy currency exchangers, ripped off if you try and buy drugs (which is incidentally a terrible idea here), charged excessive fees for goods and services, and so on. Pickpocketing is relatively rare but you should take some precautions – keep your documents locked away and make physical copies – storing them online may not be especially useful because of the patchy internet service.
The Cuban police do not 'mess about' and take a hard line on anyone they think is excessively bothering tourists – at least if they are not getting their own cut! Joking aside, Cuba is really pretty safe for independent travelers and you'll find it a breeze compared to most neighboring countries. If you do get robbed then make sure you report it right away especially if it involves travel documentation and ID.
Cubans enjoy free universal healthcare that manages to perform astonishingly well despite massively limited resources. Standards are basic but very high if that makes sense. However – do not assume that it is open to visitors. Nowadays the Cuban government runs a for-profit 'Servimed' plan for foreign visitors that offers excellent facilities and care.
You'll need comprehensive insurance and will be expected to pay upfront unless its a dire emergency. These clinics offer walk-in surgeries and service is usually very fast and professional. If you get sick in Cuba be assured that you'll be in very good hands – and that your insurance company will be facing a very large bill! For this reason, travel insurance to Cuba can often be quite expensive especially given that the country is otherwise pretty safe in comparison.
Your biggest health risks in Cuba are going to be environmental. Heat exhaustion and dehydration are easy enough to prevent, but try and be careful where and what you eat. Food production and cooking standards aren't the highest in terms of hygiene, so make sure you pack some basic medications into your luggage.
Infectious diseases aren't much of a problem in Cuba but you may want to check with a doctor before you visit. Try and make copies of your prescription in case your supply is lost and stolen. Most 'Western' medications will be available via the Servimed system but the prices will be pretty high. Try and take more than you need and spread it around your luggage.
Last but not least – avoid drinking tap water anywhere in Cuba. Bottled water is irritatingly expensive but it's better than getting sick. You may build up a tolerance over time but even the locals tend to avoid it without a filter.
Cuba Travel Guide – What is the Best Transportation in Cuba?
Lots of people presume for some reason that huge swathes of Cuba are for some reason out of bounds to visitors. That simply is not the case – so get out and explore! The Cuban bus system is comprehensive and what it lacks in ways of luxury is almost made up for by the fact that it'll usually – one way or another – take you wherever you want to go. Prices are very reasonable and the most you'll likely pay for a single ticket is CUC$25 or so.
Local day passes are far cheaper and a brilliant way of getting around certain districts. Our only word of caution would be to make sure you book seats in advance wherever possible especially if you are visiting during peak and/or festival seasons. There aren't enough seats to go around so unless you're quick you'll be looking at a much more expensive cab ride.
Trains are also pretty good in Cuba where they exist. They tend to take very scenic routes and carriages could politely be regarded as 'classic' in the main part. Tickets are amazingly cheap and you'll always be able to get a seat. What Cuba does lack is a very quick way of getting from A to B. Besides a handful of express bus services that still get bogged down in traffic anyway, there are no connecting flights between cities. What this equates to is that traveling around Cuba can be utterly delightful providing you aren't in a hurry.
One pro-tip that the Cuba Travel Guide is happy to share is that cycling is phenomenally good in Cuba! Roads are good enough and the scenery, variety, gradient, and climate can make for some outstanding riding. Besides the erratic habits of other road users (and roads are rarely close to being busy outside of the towns) if cycling is your game then this is a wonderful way to see and explore the country. Bike hire is increasingly common but you may be tempted to buy your own and donate it before you leave.
Cuba Travel Guide – What Are the Best Accommodations in Cuba?
Theoretically speaking visitors are supposed to be able to tell customs exactly where and when they will be staying while in the country. The reality is that you need to stay with licensed private Casa particulars or regulated hotels. Truth be told – there aren't really many other options, at least not in an accessible manner, and that variety should be good enough to cater for the vast majority of independent travelers anyway.
You'll notice that prices – while not 'officially' controlled – are uncannily similar depending on the style and standard of the accommodation. Haggling can get you a little shaved off the price but is more likely going to involve discounts on additional extras such as breakfast or internet access (if you're lucky).
Budget-conscious visitors will likely notice that rooms at resorts are often priced quite competitively – if not even cheaper – than Casa particulars during quieter parts of the season. We'll leave the choice of whether to opt for those up to you. The basic advantage is that they'll usually be slightly more salubrious, but the downside is that they can be awkward to get to/from and you'll miss the opportunity for something closer to an authentic Cuban experience. The lesson to take from this is that the Cuban accommodation sector is quite heavily controlled and for the most part you'll get what you can pay for.
You are unlikely to find many informal/private/non-regulated options when it comes to finding somewhere to stay. Online services such as Airbnb haven't gained much traction in Cuba so far! That being said, you may want to look at alternative ways to experience Cuba by looking for volunteering or other charitable opportunities within the country. There are a good number of these to choose between with various degrees of official management and involvement. Consider those if that sounds like it could provide a more unique experience especially if you intend on staying in Cuba over a longer period.
Cuba Travel Guide – How Can I Practice Responsible Tourism in Cuba?
No matter what you think of the Cuban government there's no getting past the fact that some of your money will hit the state coffers no matter how you visit the country. What we will say on this prickly point is that nobody can force you to spend your money with governmentally run cafeterias, attractions, resorts and so on. By choosing to spend your money with locally run services (even though they are still licensed) much more of your money will go to the people themselves. We weren't joking by mentioning during the tipping guide earlier in the Ultimate Cuba Travel Guide that a couple of dollars can make a substantial difference to someone's day.
Choose where you buy your souvenirs with a degree of care. As with any other country with huge numbers of street peddlers the moment you buy from one a dozen will flock you. Perform a little local research and see what the best options are for doing this ethically.
There are a number of (again carefully managed) conservation agencies working throughout the country and almost all of these will have or be able to recommend where best to purchase from. Unfortunately, prostitution is common and far from always conducted on a voluntary basis. Report it when you experience it and make a donation to support agencies who have made substantial improvements here in recent years.
Do a little research before you visit Cuba to see how best you can support the positive work being carried out throughout the country – especially in a social context. Many people still assume that Cuba is a closed shop to all but cruise line travelers, and your social media exposure ought to help expose the fact that this country is open to tourist business. Do this in a positive and proactive manner while highlighting the many great things about this wonderfully bewitching country.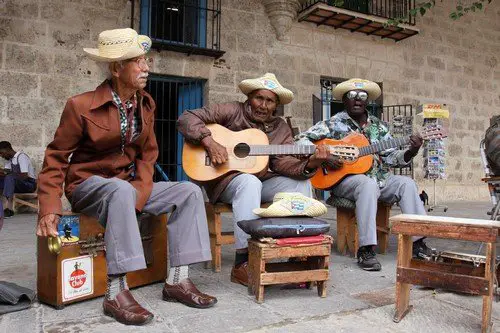 Cuba Travel Guide – What Food Should I Try In Cuba?
You'll notice some substantial Spanish influences across Cuban cuisine so expect plenty of big and bold flavors with a hefty dollop of exotic spice! Ropa Vieja is traditionally the national dish – a hearty beef, beans and tomato casserole with plenty of curry-style spices – but beef is not quite as common as it was 60 years ago. You'll more likely find Criollo on most menus that use cheaper/more accessible meats such as pork and chicken in a similar fashion. Arroz con Pollo is a common example that uses baked on the bone chicken. Quite often these will be accompanied with small bowls of ground/diced fresh chilis so you can add as much heat as you can handle!
Rice and beans (often black beans) are a national staple that is again usually piled with additional spices and sauces. Ajiaco stew – literally meaning 'everything' – is commonly served in guesthouses for the cook's convenience and the fact that it is usually sensationally flavorful and makes the most of easy ingredients. Picadillo is another national favorite that is generally a breakfast or lunch dish that combines various leftovers such as stews and bean salads into one.
Cuban cuisine is quite heavy on beans and meat whenever/wherever possible, that doesn't mean you'll necessarily find a huge number of vegetarian items on the menu. Your best bet if you do have a restricted diet is to brush up on your Spanish – or at least have it written down for you – so you can explain these once you are seated. Cubans will tend to go out of their way when it comes to hospitality so cross your fingers and hope that the chef comes up with something amazing!
Cuba Travel Guide – What Should I Pack for A Trip to Cuba?
Pack for the climate and remember that a lightweight waterproof can prove handy at any time of the year. Try and make sure you bring anything technological that you need with you as replacements are going to be very difficult to find. That includes everything from memory sticks through to contact lenses! The electricity supply is much better than it was not too long ago, but blackouts do occur so a battery pack is a handy addition alongside an adaptor if required. A small waterproof torch and a basic first aid kit are also handy to have just in case.
We wouldn't necessarily say that a money belt or hidden wallet is essential for visiting Cuba because of the risk of crime, but more because you will be needing to carry around a good amount of cash and opportunists are everywhere. Other than these basics you'll be able to find replacement clothing and pretty much anything else within the country.
Cuba Travel Guide – What Clothes Should You Wear In Cuba?
Er-um – avoid political slogans?! Joking aside, Cubans will quietly appreciate visitors who don't dress too much like stereotypical tourists. Accept that you're probably going to stand out anyway and perhaps consider dressing a little smarter than you might otherwise, especially when heading out for the night. Cubans do take their appearance quite seriously compared to some countries so dress appropriately for whatever the circumstances may be. Keep swimwear to the beach and you cannot really go too far wrong.
Cuba Travel Guide – What Are Some Interesting & Important Facts About Cuba?
Cuba is one of those rare examples of a country that can really take you back in time. You'll not need to be in the country for long or revisit too long apart to notice that things are slowly changing here. It is a beautiful country blessed with friendly people who appreciate the realities of the world and simply love to host visitors.
Plan your trip a little to make sure your contributions go towards the people who really could use the benefit and you'll have an amazing time as an independent visitor. Cuba is going to be the perfect match for visitors who enjoy using their initiative a little and like to look a little deeper than most.
We hope you have enjoyed reading the Cuba Travel Guide and we'll finish with a few fun and interesting facts about this amazing country.
▸ Cuba has 70,000 qualified doctors. The whole of Africa has only 50,000.
▸ The average Cuban earns only US$20 per month.
▸ Despite this, the literacy rate is one of the highest in the world (99.8%).
▸ The USA has tried to buy Cuba four times. Anyone taking odds on a fifth?
▸ Cubans burn dolls on New Year's Eve to celebrate 'out with the old, in with the new'.
▸ It last snowed in Cuba back in 1857.
▸ Cell phones and personal computers were only made legal to own in 2008.
▸ You may have heard of the US-owned Guantanamo Bay facility. Cuba has not accepted the lease payment since 1959.
▸ Government vehicles are legally obliged to pick up hitchhikers (although we wouldn't recommend it).
▸ Cuba has over 250 beaches and they are considered the best in the Carribean.
We hope you enjoyed reading the Budget Cuba Travel Guide – and good travels! Contact us with any questions you may have about travel to Cuba.
---
Now that you have read about Cuba, what's next? Let's learn more about an Ecuador trip. Check out The Ultimate Ecuador Travel Guide
---
Discover our unique product testing journey at Our Big Escape. We bring real-world experiences and adventures into every review, ensuring authenticity and reliability. Dive into our process at
How We Test Products: A Journey of Discovery and Trust
, where every product is an adventure tested.