The Budget Mexico Travel Guide includes 18 Important Travel Planning Tips that will allow you to see and do more on your budget. Learn how you can benefit.
Welcome to the Mexico Travel Guide! Mexico has long been adored by visitors from north of the border, yet today it must really be regarded as a global destination. Europeans and Asians are choosing to tour Mexico in ever-growing numbers too – drawn by the simple fact that this is an incredible and truly action-packed destination. You are probably already well aware of the legendary beaches and resorts (so we won't dwell too much on these during this guide), but have you appreciated yet how incredible the ancient and colonial architecture is throughout the country?
Have you ever considered spending a couple of weeks admiring wildlife ranging from enormous whales to condors, pumas, turtles, and butterflies? Mexico is the kind of destination where visitors tend to thrive – it's amazingly welcoming and the expressive, life-loving culture is ever so easy to fall utterly in love with. We'll discuss all of these and take a good look at the practicalities of exploring this wonderful country throughout the Mexico Travel Guide.
Budget Mexico Travel Guide – What Are the Best Places to Visit in Mexico?
Let's begin with that epic beach life! Much has already been written about the classic resort areas – Puerto Vallarta, Playa del Carmen, and Zihuatanejo would be our pick – they are a little classier or more interesting compared to the more family orientated alternatives. That being said visitors may appreciate the low prices in Cancun – just remember that there are far nicer and quieter beaches a short distance away! Mexico is fantastic for beach lovers willing to go that extra stretch.
Thanks to being blessed with long and invariably luscious coastlines, our advice would be to consider options such as Carribean-style Xcalak (with its own reef), playa Zicatela for some incredible surf, luscious Playa Maruata if you like enjoying a good book under a palm tree, and Playa Escondida if you are the kind of person who doesn't mind going the extra distance for perfection. The key is that for most people, spending time on the beach is going to be a large part of their stay – so pick wisely!
When it comes to ancient sites and architectural relics then visitors are utterly spoiled for choice. You can easily devote weeks on end exploring the many sites you'll discover – and occasionally 'stumble upon' during your Mexican travels.
Our advice would visit even the most obscure places whenever you come across a signpost. By all means, make sure to check out the ever-busy and still amazingly well preserved Maya sites such as Palenque, Monte Alban, and Teotihuacan, but remember that some of the best sites do require a degree of further effort to reach. Calakmul is a great rainforest trek (amazing in its own right), and Yaxchilan (accessible only by riverboat) is probably our personal favorite.
As Mexico has so many natural wonders it can be tempting to not spend huge amounts of time exploring the often large and louder than you'd think cities. Assuming that would be a significant mistake! Mexican cities are just as varied as their butterflies and you'll soon notice that each tends to have a very distinctive 'specialism' for want of a better word.
Mexico City is vast and packed with most of the best national museums – but take the time to explore the incredible shopping districts, markets, hip boutique areas, and of course the best of the country's restaurants. At the other end of the scale, Merida and Tepotzotlan are far more rustic and focus more upon indigenous and historic aspects of the national culture.
It can sometimes be difficult to comprehend that such diversity exists within the boundaries of just one country – so take the time to explore the cities as you can and don't just see them as a 'base' for your explorations. Taxco, Puebla, Guadalajara, and so on and are worth a visit for often utterly different reasons – so do some research first and decide which best matches your own interests.
While you could easily spend however long you like enjoying the Mexican cities/towns and beaches, no visit is complete without appreciating the majesty of the National Parks – and once again these are incredibly diverse. The Reserva de la Biosfera Los Tuxtlas is America's northernmost tropical rainforest and it is quite amazingly cared for. Spend time here if you can, and then consider the likes of El Pinacate y Gran Desierto de Altar for an utterly different – almost Martian style – landscape. Keep an eye out for the legendary pumas and antelopes!
Río Lagartos or Celestún is probably the best for flamingo watching, Baja/La Paz rank highly for marine life (especially Whale sharks), while Celestún or Rio Lagartos are both incredible for birdlife. Without falling into the trap of just attempting to compile an endless list, our advice would be to look thoroughly at the many, many options within Mexico and pick those which best match your travel style.
If you want to go it alone you'll rarely have many issues – on the flip side at certain times of the year an airconditioned coach and expert guides can substantially enhance the experience. It's your call!
The fact that we have barely touched upon the legendary surf scene, epic pony/bike/hiking trails, spectacular coastal cruises, or even mentioned so far the endless varieties of tequila and often sensational nightlife that thrives across the country tells its own story. Mexico can really be whatever kind of country you want. If you wish to go full-throttle and cram as much as possible into a limited time frame, then you'll be perfectly able to do so. On the other hand, if you'd rather explore a little and take the time to relax a little then there are few better places for this either.
Budget Mexico Travel Guide – What Are the Best Things to Do in Mexico?
There are endless possibilities for how to spend your time in Mexico. Our advice would be to consider what best matches the nature of your visit and roll from there. Should you be planning an extensive tour throughout the country – then be assured that this is a fantastic country from a road trip! Transport links and general infrastructure is pretty much as good as what you'll find in the Southern USA, and it is possible to cover large distances with ease. Make the most of this to explore each of the coasts, the tropical region, and spend some time out in the peaks and plains too.
In the opinion of the Mexico Travel Guide, the best way to experience this country is to embrace the endless variety of options as you go. This is the kind of place where you can choose to spend one-day surfing and the next hiking through to an Incan temple, taking a tequila masterclass, or exploring a pony trail. Such openness is what attracts so many visitors – and encourages so many to return.
If you are arriving in Mexico after a long slog through Central and possibly even Latin America then you could feel a little 'templed-out'. Our advice would be to approach this from the perspective of 'saving the best for last'. The Mexican heritage sites are mostly very accessible and impressively maintained. Even the most popular sites around Chichén Itzá still retain that sense of awe and wonder in baskets – so do yourself a favor and devote a lot of time to exploring this cultural aspect further.
Cobá is an older and lesser-visited site that many consider being even more impressive. The only reason it isn't quite as popular or well known is that it takes a bit more effort to get too. You'll find that going that little bit further really does pay off in Mexico in pretty much everything you do – so we hope you approach the country with plenty of energy still in the tank!
While we'd be the first to also encourage visitors to spend plenty of time making the most of Mexico's amazing beach life, you'd be seriously missing out if you don't take the time to explore the marine life. Baja California is rightly known as the world's aquarium, and while the prices can become eye-watering if you look about and visit at the best times of year you'll still find a bargain or two.
Make sure you take an environmentally conscious boat tour out to check out the whales – book in advance for the best and remember that many also offer side-activities that ought to appeal to the more responsibly minded visitor.
In a similar fashion, you'd really be missing out if you don't take the time to visit the likes of Chipas down in the south of the country for some utterly compelling bird watching (take a tour for the best chance of spotting the rarest species). Ultimately, the moral of the story is that Mexico can be an amazing place to relax and recharge – but try and fill some of your days taking advantage of the fact that you're in a country literally blessed with natural splendors.
Mexican culture is something you will literally find impossible to miss no matter what time of year you choose to visit. Yes – prices do increase around the famous Day of the Dead festival – but it is something that you'll remember forever. Many communities have dozens of fiestas throughout the year and they can be absolutely awesome. If you want to experience the genuine, welcoming, and inclusive aspects of Mexican culture (something which the media sometimes tends to forget about nowadays) then try and make sure your trip coincides with some of these.
Once again we'll leave the big decisions on how best to spend your time in Mexico in your own hands. The possibilities are endless and are going to entirely depend on the style and focus of your visit. What we will guarantee is that there is literally no way under the sun that anyone should be bored for a second in the country. It is, without a doubt, one of the most compelling and exciting places you'll likely ever visit!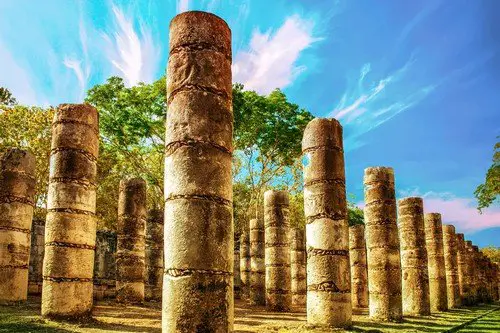 Mexico is good to visit for large parts of the year – although it is worth knowing the differences between the seasons as this may affect your experiences in some parts. The high season tends to attract overseas visitors between December and late April, although in recent years that has extended through May. The weather is most stable/predictable earlier in the year and becomes very hot indeed over May/June/early July. Expect the coastal areas to be especially busy over these times and prices can increase a little at the most popular resorts/regions.
September through to December is generally the low season because the weather may become very temperamental indeed. In some (milder) years this can be the perfect time to visit, but there is that chance of tropical storms and so forth. Our advice would be to try and visit over January/February for a countrywide tour with manageable climate conditions, although you could quite easily do the same at other times just with less predictability.
Budget Mexico Travel Guide – Do I Need A Tourist Visa in Mexico?
Entering and exiting Mexico is usually straightforward although there are some bureaucratic elements worth knowing before you travel. Citizens from the USA, Canada, EU, Australia/NZ and plenty of others do not need to arrange a visa in advance. Check your local requirements – if you do need a visa then allow at least 4 weeks for this to be issued in your home country – they are not provided at the border/airport!
US citizens can travel across the border with a passport card and stay for up to seven days without any form of official documentation. All people staying for longer and/or visiting from elsewhere will require a tourist card that must be stamped, retained, and returned upon your departure from the country. These cost M$500 and are usually incorporated into airline ticket prices (check with your booking agent if unsure).
While your tourist permit can allow up to 180-days they are usually stamped for 30 or 60 and you'll need to provide a good reason why you'd like to stay for longer. Note that different visa rules apply to anyone working and even volunteering in Mexico.
Byzantine as some aspects of the Mexican visa policy may sound they really are no issue whatsoever. Keep an eye on what items you are allowed to bring in to the country as there are some peculiarities. Three surfboards are fine but more than one laptop is not!
Budget Mexico Travel Guide – What Currency Is Used in Mexico?
The Mexican peso (M$) currently trades at just under M$20 = 1USD.
You'll have no problems taking care of your money in Mexico. Cash certainly is still king (you'll find ATMs everywhere) but a growing number of restaurants, stores, and hotels now accept card payments and often at around the same commission as you'd pay when withdrawing cash. You should certainly keep some cash about your person for casual expenditure but cards are far more useful nowadays than they may have been ten years ago. Bargaining/haggling is an option in some parts, especially outside of the major tourist hubs, but don't expect massive discounts.
A number of Mexican banks have reciprocal arrangements with those north of the border offering preferential fees/commissions on cash withdrawals. Check these out in advance if it applies as you can save a fair amount should you plan on staying in the country for a longer period. Internet is straightforward to access for the most part and you can rely on using online banking as you travel around.
We'll discuss security later in the Mexico Travel guide but it is worth mentioning at this stage that a money belt or secret wallet is a handy precaution in Mexico. Crimes against visitors are nowhere close to what many people expect but are usually driven by a financial motive. Try not to carry too much cash or use ATMs after dark.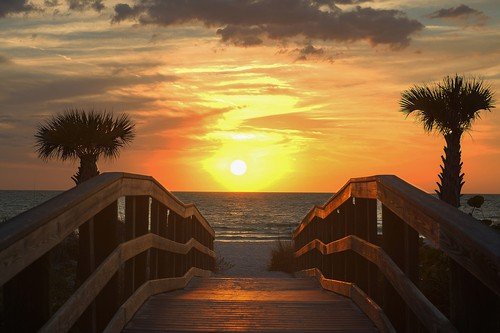 Budget Mexico Travel Guide – Do I Tip In Mexico?
Mexico does have a tipping culture and sometimes this will be automatically added to your bill. Around 10-15% is the norm, although you can refuse to pay if you are dissatisfied with the service (and we're talking shockingly bad!). Many service industry employees depend on casual tips to get by in Mexico as prices are steadily growing throughout the country. Try and leave token tips and small change for hotel room attendants, cab drivers, porters, and so forth. While tips are rarely expected outside of the restaurant trade they will always be warmly appreciated.
Budget Mexico Travel Guide – What Kind Of Budget Do I Need In Mexico?
Long gone are the days where visitors could stretch a modest budget over months worth of traveling and living in Mexico. That being said, prices are still considerably lower than what you'd pay in the USA and by no means should you need to break the bank while exploring the many wonders to be discovered within the country. What you should anticipate, however, is that prices can rise very steeply indeed when you look to stay somewhere smarter/nicer, take on some unique experiences/tours, and start to become tempted beyond your means at the Mexico City boutiques! With that in mind, here are three very approximate budget expectations.
Remember that prices can change according to the season so take those quoted by the Ultimate Mexico Travel Guide as very broad estimates.
Budget (M$750/day maximum)
Hostels can be a mixed bag in Mexico. In some of the best surf spots, you'll be able to find a dorm bed for around M$200-250/night – and it can be an absolute bargain. In the larger cities, you may want to instead look at budget hotels which are usually a degree cleaner and better value assuming two people are sharing (doubles start at around M$380). Budget-friendly options should be easy to find pretty much wherever you head in Mexico, just don't expect the Ritz! One thing you certainly can expect is eating very well indeed for not a lot of cash.
Assuming you are happy to split your dining between quality street food (around M$40 for a huge enchilada), convenience stores, and the occasional sit-down cafe/restaurant meal (rarely more than M$100 without drinks) then you'll likely spend no more than M$200/day at most.
Getting around Mexico is also reliably cheap providing you aren't too fussy. M$250 will take you around 250km by bus, with short city cab rides costing little more than M$50 a time. The big difference is what you are going to be able to spend on special activities. Museums are extremely cheap whereas amusement parks and organized day tours are going to cost well beyond this kind of budget. Hiring a surfboard for the day costs next to nothing, but some half-day lessons will start at around M$200 and upwards.
Travelers who are used to getting about and exploring under their own steam – and to a degree capable of making their own fun – could aim for a lower daily budget. But most people will be looking at that M$750 to accommodate those special activities as well.
Mid-Level (M$1000-2500/day)
Notice the massive gap in the estimate here? At the lowest end, that budget would allow someone to experience the above kind of visit but while staying at a fancier hotel (M$700/night), eating similar foods, and spending much of their time exploring with occasional paid-for tours and activities. If you stretch that towards the M$2500 figure then you'll be able to enjoy pretty much anything you want in Mexico and that would include some highly specialized activities.
A day out on a birdwatching expedition may cost around M$1000 including transport and an expert guide. Water rafting about twice that, and whale watching for the day could wipe out your entire daily budget in one fell swoop! On the flip side, a walking/biking city tour would rarely cost more than about M$250 for an entire day of fun and informative exploration.
A good deal of your budgeting needs to be geared around the regions you are going to be visiting and spending most of your time. Basic hotel rooms in the popular resort cities will cost the same as more deluxe options a few miles further down the coast. Large (if rather uninspired) city center hotels are rarely much more expensive than smart B&Bs in more picturesque/quieter neighborhoods.
High-End (M$2500+/day)
From luxury resorts through to plaza hotels with private beaches and golf courses – the sky is the limit when it comes to the luxury end of the market. Decided exactly what constitutes 'high end' accommodation depends on your own perspectives. World-class eco-lodges are likely going to cost in a similar ballpark to a five-star hotel but prices for both can range between M$2000-4500 per night. Should you choose to supplement this with absolute fine dining, the best restaurants in the country (where you may need the services of a good concierge to gain a table) still rarely cost more than M$600 before the drinks list comes into consideration.
If money is not much of an object then do try and check out the vastly improved boutique shopping experiences you'll invariably stumble across around the country. Remember there are quite strict rules when it comes to relic exportation. Private tours – where you basically arrange for someone to take you anywhere you want for the day – can be an excellent investment in Mexico. You'll still need to cover the upfront costs (ticket prices, gas, etc) but for about M$1500/day, it can be an outstandingly convenient way of seeing the key sites especially if you are short on time.
Needless to say that this budget would include the very high-end activities such as balloon rides over Mayan sites (approx M$1400/person) and horse riding lessons ($2000 for a half-day).
Hopefully, this very approximate price breakdown will provide some idea of where your money will go. In the experience of the team at the Ultimate Mexico Travel Guide, the basic costs are really very reasonable – but you'll need some reserve funds/bankroll to afford those activities which can help make a visit even more memorable.
We'd recommend that visitors on a budget try and live cheaply while saving/pooling money for at least a few of those activities. For those who don't need to keep such a close eye on their finances when consider pushing it out a little further than you may expect in Mexico. Most of the time you'll get back more than you will expect.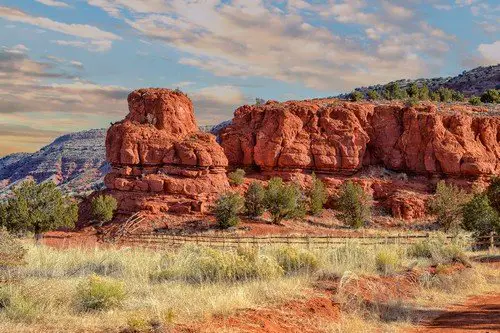 Everyone speaks Spanish often alongside one of the 68 indigenous languages spoken at a local level. A good proportion of people also speak some basic English as a good number of Mexicans will have worked over the border or have family currently doing so. That being said do not expect everyone to be as proficient in English as many visitors expect. Outside of the big cities and tourist regions, you'll notice that people rarely speak more than very simple English if any at all.
That being said, you'll have no practical difficulties getting about or being understood most of the time. It is handy to understand and speak a little Spanish – especially if you like to haggle – but it is by no means necessary to enjoy the country.
Budget Mexico Travel Guide – What Religions Are Practiced in Mexico?
You could easily write an entire book about Mexican religiosity and not come up with many straightforward answers! A good majority of people adhere to Roman Catholicism and practice on a regular basis – although there is a strong undercurrent of traditional religions and faiths that still play a significant cultural role. Visitors should behave respectfully around churches and consider dressing a little smarter than usual should they plan on going inside or exploring the grounds.
Respect is a big issue in Mexico and visitors who demonstrate it across the board will enjoy a warmer reception – and that is exactly the case when it comes to religion too. Providing you get this right there is no reason why religion should make any difference to your trip.
Budget Mexico Travel Guide – Practical Tips From The Mexico Travel Guide
At this stage of the Ultimate Mexico Travel Guide, we'll focus our attention a little more on the essential practicalities of enjoying your stay in Mexico. Despite the ongoing drug war that has caused outrageous violence throughout some (relatively concentrated) parts of the country over the last couple of decades, visitors are rarely the intended target of any serious crime.
It is true that a handful of towns are specifically dangerous – and chances are that your government will already advise against visiting them – but it is also important to recognize that for the most part, Mexico is a perfectly safe country to explore. You should take some care and precautions but compared the overwhelming majority of countries further to the South, modern Mexico is safer by a considerable distance.
Visitors should appreciate the fact that Mexico is rapidly modernizing – and while progress is rarely a bad thing it is certainly causing further fragmentation across an already rather unequal society. Wages and conditions are improving but at a snail's pace compared to the profits being made by those at the top. Do your best to try and spend a good proportion of your money supporting locally run businesses instead of internationally owned hotels/restaurants and so forth.
You could easily spend a couple of weeks in the major resorts and barely see any of your money actually flowing very far into the Mexican economy – so do your best to venture out, explore around, and marvel at the less known parts of this amazingly colorful country.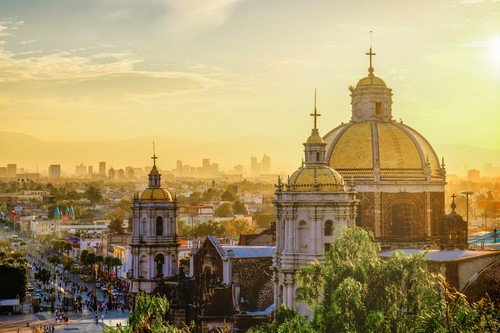 Budget Mexico Travel Guide – What About Health and Safety in Mexico, Is It Safe?
As just discussed there is no reason for people to be scared of visiting Mexico providing they take a few sensible precautions. The overwhelming majority of visits are trouble-free and usually, those who do fall victim to crime are intoxicated, looking to engage in criminal activity themselves, or fail to pay attention to basic personal safety rules.
Avoid some parts of towns at night (read up on these online before you travel), keep well clear of anyone offering drugs (both for sale or transportation), politely but firmly tell beggars to leave you alone, and stick to well-traveled highways at night. Crime does tend to make the headlines in Mexico for obvious reasons but you should consider yourself extremely unlucky if you follow those basic rules and still find yourself falling victim.
Despite being next door to the USA there are some specific health issues that visitors ought to be aware of. The most obvious of these are heat and infectious diseases. Understand how to spot the warning signs for dehydration and sunstroke, and make sure you are fully vaccinated before you go against the likes of hepatitis A & B, typhoid, tetanus, and rabies if visiting rural areas. medical insurance is essential and ideally, look for those policies that include repatriation costs.
Should you require medical care in Mexico the good news is that facilities are – on the whole – very good standard and most visitors with insurance will be cared for by excellent private clinics. Medicines are easy to obtain although you may need to visit a doctor to have a script reissued. Many drugs common in the USA are also available in Mexico but don't count on it. Be prepared to accept nonbranded alternatives instead.
Visitors would be well advised to make copies of their essential documents and take these on your person and also saved securely to The Cloud. Having these on hand will protect you should your documentation/prescription be lost or stolen, and help to speed up remedial actions. Report lost visitor passes right away and be prepared to pay out those costs again. You'll get fined for not being able to present it if asked – and they do check quite routinely on public transport and at semi-random checkpoints.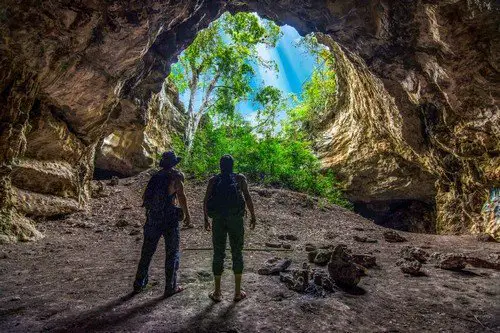 Budget Mexico Travel Guide – What is the Best Transportation in Mexico?
Getting around Mexico is easy, cheap, and considerably less hassle than many people assume – just remember that the distances can surprise some people! The internal air network is much better than it used to be and can often actually provide a cheaper and handier way of covering longer distances. If you are in a rush to explore different parts of the country you should take a look into this option. Only a small proportion of regional airports service international routes so bear that in mind should you be looking to arrange onward travel.
Mexican railways don't really exist much anymore – the one route that does still take passengers between Los Mochis and Chihuahua is, however, sensationally beautiful so consider trying to include this if it fits into your plans. Besides this, you'll be limited to the extensive, comprehensive, yet sometimes rather bumpy roads. Buses are available in all kinds of different classifications.
'Executive' or 'First Class' options tend to cost a fair bit more but take express routes that include covering the many Mexican toll roads. The added cost is worth it for the most part and you'll usually need to make a reservation. Other operators are usually run on a 'first come, firsts served' basis where you pay the driver directly. Make sure you get a receipt for your hold baggage and keep all valuables in your carry-on luggage. Try and stick to traveling by day as it is not unheard of for buses to be held up occasionally.
Car hire is a valid option in Mexico but should only be considered by confident drivers. Costs are pretty reasonable and gas is very cheap indeed, just be careful to stick to well-traveled routes as far as possible and again stick to driving only during daylight. In the opinion of the Mexico Travel Guide, you'll only really find hiring useful if you intend on seriously cutting costs for group travel or want to head out to lesser-visited spots entirely under your own steam. Cabs are everywhere and great value in the cities – but they can be a nightmare to try and drive around yourself!
Budget Mexico Travel Guide – What Are the Best Accommodations in Mexico?
You'll have no trouble finding somewhere to stay in Mexico. Prices do tend to increase a little in popular regions during the peak season but overall you'll find decent enough standards at relatively decent price points. Motels and budget hotels are everywhere – use online tools to check reviews and opt for those which score the highest! Hostels can be amazing or rather uninspired so use the same approach when choosing between these.
A good number of 'party hostels' in certain locations are not going to appeal to some visitors. Remember that there is usually about 10% or so 'leverage' for haggling over prices especially if you are a large group or planning on spending longer than normal in one place. In our experience that applies everywhere from the cheapest motel through to first-rate accommodation although remember that the season and location/accessibility of rival businesses will be factors.
Navigating the Mexican accommodation sector is straightforward enough and it is unlikely to pose many issues to anyone. One thing we would recommend you consider is the private online bookings available via the likes of Airbnb. Mexico loves its smartphones and you'll likely be surprised at how many people have spare rooms for rent. Check these out and you could end up staying somewhere really rather spectacular for the same as you'd be spending on an anonymous hotel room. This kind of travel isn't for everyone but well worth considering if you like to leave a little to chance!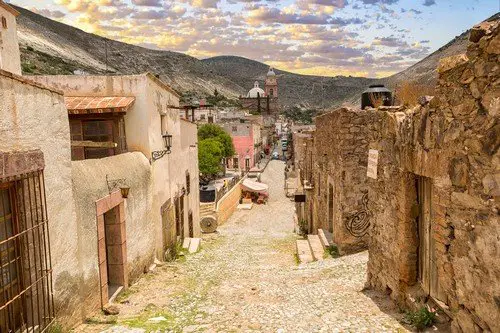 Budget Mexico Travel Guide – How Can I Practice Responsible Tourism In Mexico?
Mexico may be steamrolling forwards in regards to industrial development but much of that wealth still hasn't 'trickled down' to everyday people yet. Do your best to support local businesses wherever possible – you'll have a better time staying in a Mexican run B&B instead of a typical western chain hotel. Shop around local markets and eat in casual cantinas instead of being tempted by familiar brands and dining options. Simple as it may well sound in practice it does require a little extra thought – so try and keep that mindset as you learn how best to experience this country.
Mexico has no shortage of beach resort tourists but a good proportion of these rarely bother to venture far beyond their compounds. It should go without saying that while the beaches are amazing and well worth spending some time, you'll usually be literally on the footstep of some amazing cultural and natural sites. Venture out into those areas and let your social media followers know that there's way more to Mexico than the sun, surf, and tequila.
National authorities run a refreshingly tight ship when it comes to protecting relics and ancient sites, but the same cannot really be said for large aspects of the more natural wonders. There are plenty of conservation and charitable efforts supporting both the environment and conducting essential social care programs throughout the country. Check these out, explore and make use of ways you can support these during your stay. Mexico has an enormous amount to give to visitors so it is only right you give something back, even if that amounts to just a casual donation and a social media feed or two.
Read up on the environmental and social challenges facing Mexico before you travel. It'll hopefully make you think twice before being tempted to purchase drugs. A bag of marijuana may seem small fry compared to the country's drug problem but it all ends up supporting the far more damaging parts of the business. Think twice before you buy – and do not under any circumstances risk buying anything substantial for transit. Penalties are severe and the risks of involvement are simply not worth it.
Budget Mexico Travel Guide – What Food Should I Try In Mexico?
Real Mexican food is somewhat different compared to what you've likely experienced before! While you'll find tacos, burritos, enchiladas and so on they may not be quite what you are used to – but are certainly going to be much better than Taco Bell! Exploring the authentic experience is one of the highlights of any Mexican adventure so here are a few dishes you really ought to try at any opportunity.
Chilaquiles are breakfast tortillas usually served topped with eggs, salsa, pulled chicken, cheese and cream. Throw on some chiles and refried beans for a filling and flavorful start to your day. If you need something lighter when it comes to lunchtime then Pozole soup is a must-try. Believed to date from the pre-colonial times, this is usually long-simmered meat and vegetable broth that is flavored and garnished with plenty of spices, radishes, onions, limes, corn and – somewhat surprisingly at first – lettuce.
Mole soup is another classic that comes in all kinds of regional varieties. It ought to contain at least 20 different ingredients including plenty of chili peppers (it can be phenomenally hot). Don't expect Mexican food to always be massively hot – you'll notice that it tends to be sourer because they use limes in practically everything,
Guacamole is a national staple and served with pretty much every meal. You'll also see plenty of spicy Elote (corn on the cob) slathered in sauces and spices. Chiles de Nogada is perhaps the closest you'll find to a national dish – it has the three colors of the flag at least! These are chilis (red) stuffed with pomegranate seeds (red) and walnut cream sauce (white) – and utterly delicious!
Despite Mexican food leaning quite heavily towards meat and dairy, you'll have no problem finding vegetarian and to lesser degree vegan alternatives. Salads and bean chilis are found on every menu and most restaurants will at least understand the concept of 'animal-free'. One thing to be aware of is that cooking/hygiene standards are sometimes not the best in Mexico. Stick to street stalls that have a high turnover to ensure your food is fresh.
Budget Mexico Travel Guide – What Should I Pack for A Trip to Mexico?
Pack for the season and with a mind on how you plan on spending your time. Sensible outdoor wear is a good idea – look for clothes that are lightweight and long-sleeved to help protect against insects and sunshine. A hat is a good idea and you'll be wells served by a decent pair of boots if you are heading to the less accessible parts of the country. Try and pack swim/beachwear but keep it to the beach. A set of smarter clothing is a good idea for nights out.
You may require an electricity converter for your gadgets although a battery pack will only be necessary if you're heading way off the beaten path. Remember the restrictions on what can be brought into the country! A basic first aid kit is a sensible but not essential precaution, as is a money belt. You'll have no problem replacing pretty much anything you forget to pack once you arrive in Mexico. Clothing is very cheap but not always of the best quality.
Budget Mexico Travel Guide – What Clothes Should You Wear In Mexico?
Mexico is well suited to visitors so you'll not need to worry about standing out too much, although we at the Ultimate Mexico Travel Guide would advise dressing more 'like the locals' in larger cities. Avoid anything offensive and women may want to consider longer wearing garments (Mexican men can, unfortunately, be quite chauvinistic). Remember that Mexico does vary considerably between regions so while 'Gaucho wear' could be suitable in the countryside you'll stick out like a novelty in the big cities! Dress smartly and cleanly enough and you'll have no problems wherever you go.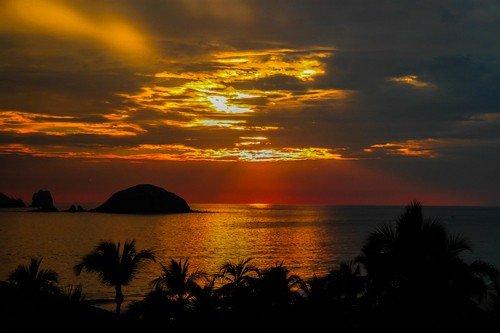 Budget Mexico Travel Guide – What Are Some Interesting & Important Facts About Mexico?
▸ More US citizens migrate to Mexico than the other way around.
▸ Mexico City used the first printing press in the Americas (1539).
▸ Mexican's don't really do Christmas gifts – they save if for 'Three Wise Men' day on January 6th.
▸ Snakes are big in Mexican mythology – you'll see them represented on almost all ancient sites.
▸ There are women-only sections on many metropolitan buses.
▸ Mexico is very volcanic – it even has a unique 'volcano rabbit'!
▸ Jaguars roam throughout parts of Southern Mexico (don't worry they're quite shy).
▸ Mexico is big on bullfighting and has the most arenas of anywhere on the planet.
▸ A Mexican invented color TV – he was 17 at the time!
▸ Corn is a big deal – there are 59 different varieties and people are fiercely protective of their regional crop.
---
Now that you have read about Mexico, what's next? Let's learn more about a Belize trip. Check out The Ultimate Belize Travel Guide
---