The Budget Nicaragua Travel Guide includes 8 Important Travel Planning Tips that will allow you to see and do more on your budget. Learn how you can benefit.
Welcome to the Nicaragua Travel Guide! Nicaragua has long been considered one of the more 'accessible' countries in Central America, offering endless delights such as epic colonial cities, active volcanoes, fantastic beaches, revolutionary culture, all washed down with some of the best coffee you'll ever try. Taking the time to properly explore the diverse and distinctive coastlines really does pay here, as each has a character and appeal quite of its own. Nicaragua has been in the news for some of the wrong reasons in recent years, but visitors will likely still feel noticeably safer here than they may in other countries in the region.
Whether you plan on sticking to a set route or intend to take detours and sideroads along the way, this is an easy enough country to get about with people and culture that is endlessly entertaining. Quite a lot of visitors fall head over heels in love with Nicaragua – and if that sounds like your kind of destination the Nicaragua Travel Guide will introduce you to all you'll need to know beforehand.
Budget Nicaragua Travel Guide 8 – What Are the Best Places to Visit in Nicaragua?
The Nicaraguan travel industry is enjoying something of a boom in recent times – and it is quite simple to see why! This country is blessed to be jam-packed full of places worth visiting. We at the Nicaragua Travel Guide strongly recommend that regional visitors try to allocate a little longer to this country than they may anticipate – there really is just so much to see. Here is a selection of the best places to visit in Nicaragua that should provide a good sense of the flavors to expect.
Most visitors will take the opportunity to visit the mighty Masaya Volcano. Not only is it handily close to the capital, Managua, but you can even drive practically to the edge (and you should expect to be told to park facing downhill just in case…). Try and take some time to explore the rest of the lava fields and amazing scenery nearby as it makes for a perfect introduction to what else you should expect from Nicaragua.
If the visit to mighty Masaya leaves you wanting more mountainside adventure then make sure to provide some space in your plans for a hike out to Cerro Mogotón. It is considerably more challenging and you'll likely need a guide to navigate through the handful of remaining minefields (!), but this hike is more than worth the effort and only needs a few hours to complete. It is also handily near the Honduran border if you're continuing your regional tour.
You'll pretty much always receive a different answer when asking what is Nicaragua's most beautiful location of all. The truth is that there are absolute highlights that'll cater to any taste, although in the opinion of the Nicaragua Travel Guide a trip up north to explore the Cañón de Somoto is a must.
These beautiful canyons descent into a labyrinth of deep (and somewhat scary) caves where you'll be grateful for employing the local guides! Spend plenty of time marveling at the perfect canyons, rapids, and lagoons. If you like plunging from a height into a natural pool then a visit here is a must for any adventurous traveler – made all the better knowing that it was rather amazingly only discovered in 2004.
A trip out to Ometepe Island is another must – and you'll not likely find anywhere quite so magically unspoiled anywhere else in Central America. It's larger than many people think and provides the perfect combination of plenty of idyllic white-sand beaches almost next to volcanoes, epic hiking trails, wonderful waterfalls and so on. Quite a good proportion of backpackers opt to stay here for at least a week – it really is the perfect combination of active days and long lazy nights.
Cerro Negro – one of the planet's youngest volcanoes – is another place especially popular with the thrill-seeking crowd. If you've ever dreamed of taking a toboggan down the side of a volcano then this is the place to do it!
Pearl Cays is another must-see location that should bring out the 'inner-pirate' in anyone! While these were once the preserve of English pirates (as you'll see from the island names) nowadays you'll find some of the best nature-spotting opportunities in Nicaragua here. Keep an eye out for the hawksbill sea turtles and their nesting sites, keep your eyes peeled for some exorbitantly colorful birdlife and soak up the rays on one of the non-privately owned islands.
Fun as the Pearl Cays most certainly are, those with a more serious interest in biodiversity and wildlife should certainly head towards Bosawas Bio Reserve. You'll find everything from jaguars through to tapir and over 700 different bird species. Take one of the expert guides to make the most of this amazing UNESCO supported site.
Playa Maderas offers some of the best beaches and surf you'll find anywhere in the region – and plenty of people know about it! Our advice would be to head a little while further out from the most popular spots to enjoy tranquil coves and some proper solitude (at least before its time to party). If you decide you're in the mood for some colonial-era architecture and splendor then be sure to make the most of Nicaragua – it is practically everywhere!
El Castillo. This strategic coastal village with a magnificent castle – is probably the most famous and handily close to some of the most impressive rainforest you'll find anywhere. Scuba and snorkeling fans should head out to the Corn Islands and appreciate the fact that not many travelers know yet how incredible the dives can be here. Miraflor Nature Reserve is wonderfully tranquil and the best place in the country to recharge your batteries before taking on a more arduous country.
Hopefully, this brief summary will give you a good indication of what to expect in Nicaragua. You'll probably have noticed that the most impressive places to visit are those either steeped in history or spectacular natural wonders – and be assured there's plenty more that we haven't the space to include here. Nicaragua is an amazing country utterly packed with things to see. It's also a rather wonderful place to lazily explore and simply go where the wind blows.
---
Now that you are reading the Nicaragua Travel Guide, what's next? Let's learn more about other trips in the surrounding areas.
Budget Costa Rica Travel Guide – 8 Ways to Save More Money
Budget Honduras Travel Guide – 8 Ways to Save More Money
<Budget Colombia Travel Guide – 8 Ways to Save More Money
Budget El Salvador Travel Guide – 8 Ways to Save More Money
Budget Panama Travel Guide – 8 Ways to Save More Money
---
Budget Nicaragua Travel Guide 8 – What Are the Best Things to Do in Nicaragua?
You'll probably already have a good idea of the kind of activities that Nicaragua specializes in. This is a great place to visit if you're a more energetic and enthusiastic traveler who is happy to try their hand at rafting, canoeing, caving, surfing, jungle hiking, volcano climbing, and so on. But don't assume that there aren't also plenty of cultural and historic opportunities well worth checking out as well. We'd highly recommend that all visitors try and head out to Grenada.
Yes – it's hot and often rather busy, at least in Nicaraguan terms, but for photography and simply just soaking up some amazing views and atmosphere it's difficult to beat. Stroll around and lazily enjoy that awesome colonial architecture (that has featured in countless Hollywood movies), check out the colorful markets, and enjoy how laid back this part of Central America just so happens to be! Check out the churches even if they aren't necessarily your main kind of interest – they each tell part of the local story and usually involve some crazy legends involving pirates and ransackings!
A good proportion of visitors stay mostly in Grenada and just take day trips out to the other key places. Our advice is to actually try and tour the country in a more independent manner where possible as there are some amazing places to stay that are more atmospheric and certainly less 'touristy'. León is – pound for pound – probably a more interesting place overall as it has played a strong role in Nicaragua's history and politics.
The city still retains a bit more 'attitude' for lack of a better word! You'll find plenty of well presented and accessible museums charting the local and national history, as well as tour guides who were veterans of the revolutionary wars themselves. It is important to remember that Nicaragua isn't all Instagram worthy views and vistas – and that the national story does veer in some dark and sometimes wholly unpleasant directions.
Any responsible visitor will appreciate that and respect how well the country has reconciled those differences today by talking rather openly about those troubles.
Leon is also a very handy base for getting out to other key attractions. But again it's best not to stay too long in one place no matter how comfortable and interesting it can be. Look instead to head out and stay/explore some of the islands instead or find a place along the amazing coastline to pitch up for a few days of easy relaxation. This country is one of the best when it comes to that tricky to pin effort = reward ratio and the more you put into traveling throughout the whole country the more you'll enjoy it.
While there are some countries in Central America that you could quite reasonably see within just a week or so Nicaragua really does deserve a fair bit longer. Ask anyone who has toured the region and a good proportion will tend to place this country somewhere towards or at the very top of their list of favorites. It's amazing – and you'll never have any excuse for being bored either!
Budget Nicaragua Travel Guide 8 – When is The Best Time to Visit Nicaragua?
Nicaragua is already a rather popular destination and the best times to visit – January through to April – are rightly enough when most people tend to come. Only the most popular beaches can ever come close to feeling overcrowded but you should look to book coastal accommodation early and well in advance if you're traveling here during these months (and that especially includes hostels and budget hotels).
Get those logistics right, accept the fact that everything is near-universally about 20% more expensive, and enjoy a perfectly wonderful and reliable climate throughout most of the country.
If you plan on spending a good amount of time hiking then November could actually be a better time to visit. The weather will be damper especially on the Caribbean coast but temperatures are certainly a little fresher. It isn't a bad time providing you are willing to trust a little to luck. You'll not likely need to book much accommodation in advance apart from the most popular spots. Prices should be consistently lower too.
It rains quite a lot in Nicaragua between May and October! Getting about the more remote regions can be slow and longwinded, but those swells make for some amazing surfing if that's at the top of your list. Not many people (besides surfers) visit during these months so take advantage of impressive discounts and take your pick of where you wish to stay. Needless to say, this is also a good time to visit if you're more interested in culture, architecture, history, and relics.
Budget Nicaragua Travel Guide 8 – Do I Need A Tourist Visa in Nicaragua?
Nicaragua is a member of the CA-4 group that also includes Honduras, El Salvador, and Guatemala. The vast majority of visitors will have their passport stamped with a 90-day allowance that includes further travel through these countries. Besides a $10 Tourist Card and a couple more dollars if you're entering by land, you'll not need to worry about any other form of documentation.
Visitors are supposed to be able to prove funds (at least $200 in cash/credit card) and onward travel arrangements but these are rarely enforced. Visitors from parts of Eastern Europe, Africa, and Asia will need to apply for a visa in advance and should allow a good while for that to be processed.
Once you are in the CA-4 countries it is very simple to extend your stay pretty much as long as you like. All you need to do is exit the countries for a day (Belize, Mexico, and Costa Rica are popular choices) and reenter with a full allowance. Some people genuinely do extend this for years on end, just remember that different visa rules apply for those working (and volunteering) in the region.
Budget Nicaragua Travel Guide 8 – What Currency Is Used in Nicaragua?
The Córdoba (C$) currently exchanges at about C$33 = 1USD. You'll find that U.S. Dollars are very widely accepted throughout Nicaragua and are handy for making larger purchases. Use Córdoba for smaller expenses especially in smaller and more out of the way parts of the country. While dollars are accepted the notes have to be in excellent condition and you'll have problems if they are in any way marked or seriously creased.
It is easy to change money between the currencies (they are officially pegged but the reality is that the exchange rate can be seriously volatile!) using 'coyotes' who serve as unofficial money changers and are sometimes cheaper than incurring ATM costs/commissions. Usually, these are reliable and trustworthy enough but take extra care to with the rates offered closer to border crossings. They'll usually change other currencies too but at less than competitive rates.
Credit and debit cards (Mastercard/Visa are the best choice) are widely accepted in urban areas although you'll not find as many places take them in smaller communities down the coast – not least because power outages are rather common!
Providing you are careful to keep an eye on that exchange rate you'll have no problems managing your money in Nicaragua. Try not to carry or change more than you'll need to last a couple of days at a time. The exchange rates offered when leaving the country are appallingly low (you have been warned!).
Budget Nicaragua Travel Guide 8 – Do I Tip In Nicaragua?
Nicaragua doesn't have much of a tipping culture outside of the tourist economy. Tour guides and more often than not restaurant servers will depend on tips for the larger part of their wages so you should look to leave a gratuity. 10% on restaurant meals is perfectly adequate although prices are low enough to justify upping that threshold if you enjoy excellent service.
Guides are a little trickier to estimate as it'll depend on how much you are paying upfront, how long you are using their services, and what you'll be doing. We'd suggest closer to 20% of the baseline cost is about right most of the time.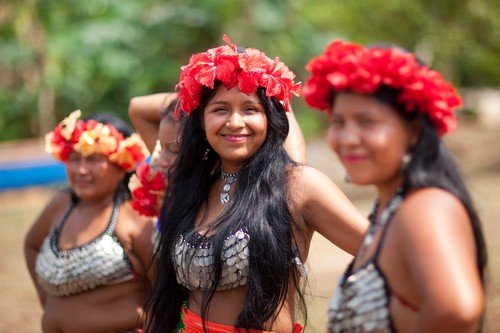 Budget Nicaragua Travel Guide 8 – What Kind Of Budget Do I Need In Nicaragua?
Here's some good news – Nicaragua is an absolute bargain of a destination. Even backpackers who have already toured other parts of the region will appreciate that costs are often even lower here compared to many other places. Unlike plenty of other places nearby, the excursions and tours don't usually charge inflated prices as there is healthy competition between operators for a growing tourist market.
By our estimation, that means most visitors – even those looking to push the boat out quite far – can easily get by here on much less than they may anticipate. If you're looking to properly explore one country in Central America over a number of weeks and don't want to annihilate your bank account then Nicaragua takes some beating.
Here are three very approximate estimates on what the Nicaragua Travel Guide would budget across three tiers. Remember that you should anticipate some degree of crossover here, and for sake of convenience (and that lively local exchange rate), we'll quote all price estimates in US Dollars.
Budget ($40/day)
Honestly – even if you're totally fresh to Central American travel you'll not likely need to spend as much as $40 during every day of your stay providing you're happy to 'rough-it' a little. The Nicaraguan hostel network is pretty extensive and you'll rarely pay over $15 for a dorm bed even in the most popular places during peak season. The flip side to this is that understandably enough these hostels can be very popular and often book out months ahead.
Not all keep spare beds for 'drop-in' visitors either so book or at least call ahead unless you are visiting during one of the quieter times of the year. Budget hotels are a cheap enough alternative (about $30-40/double room) but remember hostels are also handy for sharing travel tips, useful for booking trips and making travel arrangements, and tend to have reliable internet access too.
Good food is cheap and plentiful in Nicaragua. Providing you're happy to make do with a combination of convenience stores, street food, and perhaps one cafe/restaurant meal a day you'll be looking at around $10/day at most. Basic attractions – such as museums and galleries – charge pocket-change admissions and even getting around the country by bus is not going to worry any traveler's budget plans.
All we'll add here is to remember that those key activities/trips/tours or whatever you like to call them will cost between $20-35+/time. They're cheaper than elsewhere in Central America but still going to impact the total amount you'll need to budget for during your stay. Make up for those by enjoying plenty of cheap days on the beach!
Mid-Level ($50-70/day)
This budget assumes you'll be looking to stay in a smarter, well-reviewed, and likely better located mid-market hotel. Ticking all those boxes will rarely cost more than $50/night for a double room often with en-suite facilities. Some hostels – especially around the coast – offer a handful of better quality private rooms and these are well worth looking at if you'd like to enjoy those aforementioned advantages but still have a good night's sleep.
Be prepared to book months in advance! Enjoy a suitable upgrade in your living costs by dining out at flashier restaurants (around $10-15/time before drinks) most days and supplement that with casual dining and street food as you travel around. Cabs are fair game on this budget and a short ride across town will usually only cost a couple of dollars or so.
Moving on to those tours and excursions – you'll be able to enjoy all but the most exclusive within this relatively modest budget. Adventure tours – such as white water rafting and snorkeling – cost around $30 for a half-day/few hours. About the same should get you a couple of good quality surf lessons. Guided hikes up volcanos depend on the package and whether they're including local transportation. Around $30-40 for a full day excursion is a reasonable price.
High-End ($80+/day)
If you want to experience some seriously top-end experiences without smashing through your budget too excessively then Nicaragua is a great place to choose. The best coastal hotels and resorts rarely cost more than $100/night per double room and often include added extras such as meals and even spa treatments.
You may want to consider looking towards the growing eco-lodge sector that costs roughly the same for a more rustic but endlessly compelling experience. Top-quality restaurants with a healthy investment in the drinks menu will still rarely cost over $30 a time.
Once again – take your pick of all the activities you feel like enjoying. Perhaps look towards the very exclusive private tours if you have specific interests ($50+ depending on whether transport is required). Car hire is an option but not necessarily the best given the sometimes choppy condition of Nicaraguan roads.
Reliable 4X drives cost about $60/day after insurance and gas. Internal flights do run between distant parts of the country and at around $100/ticket are handy if you're on a tighter timeframe and want to skip the sometimes arduous road journeys.
Budget Nicaragua Travel Guide 8 – What Languages Are Spoken in Nicaragua?
Spanish is the official national language although you may also notice some local indigenous languages used quite commonly in certain parts of the country. English is relatively well-spoken along the Caribbean coast (perhaps because of that pirate heritage) especially around the tourist regions but as a general rule of thumb its best not to bet on it.
As with the rest of Central America, it is handy to speak or at least understand some simple Spanish but the language barrier – where it exists – is hardly insurmountable. Compared to most other countries in the region Nicaragua is easier than most if you only speak English.
Budget Nicaragua Travel Guide 8 – What Religions Are Practiced in Nicaragua?
About 90% of the population follow Christianity with around 75% of those being Roman Catholics. You'll discover plenty of impressive religious buildings during your travels here and if you plan on visiting them you'd be well advised to dress a little smarter than otherwise.
Religion is not likely going to be any significant factor during your travels, just remember that some people here are rather religious and it's best to be respectful of that fact. If you practice an alternate religion it may be easiest just to keep that to yourself. Given the recent troubles within the country, it is sensible to avoid any religiously-themed or inspired protests.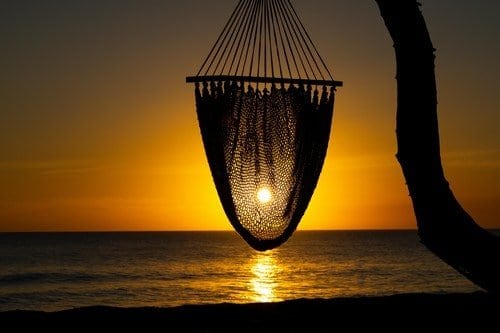 Budget Nicaragua Travel Guide 8 – Practical Tips From The Nicaragua Travel Guide
At this stage of the Nicaragua Travel Guide, we'll start to look at some of the practicalities that'll help you enjoy a straightforward and hassle-free adventure in this spectacular country. Nicaragua really does have pretty much anything a traveler could dream of. From that gorgeous and varied scenery through to a breathtaking list of activities and sites to see, you really can't go far wrong here.
All that being said, the country itself is facing a great amount of uncertainty at the moment and has endured some significant political upheaval and unrest. As a visitor, you'll not likely need to expose yourself too much to this and people do go out of their way to protect their tourist industry (it's a vital source of foreign income). Check with your government's travel advice bureau before booking your tickets and keep an eye for any radical shifts/changes.
That revolutionary heritage is an amazing aspect of the Nicaraguan travel experience but not the sort of thing you want to be caught in the middle of! Don't be too worried about this factor as Central America is not exactly ever the most stable or straightforward place to travel. Just remember that large parts of the country are not substantially affected and that includes most of what you'd be most likely wanting to see anyway.
Budget Nicaragua Travel Guide 8 – What About Health and Safety in Nicaragua, Is It Safe?
Moving on to health and safety – Nicaragua is safe to visit within reason. As discussed above the country is not especially stable at the time of writing and plenty of official sources advise their citizens against all but essential travel. The reality is that large parts of the travel/tourism trade have only been affected by dwindling visitor numbers put off by the unrest.
In the opinion of the Nicaragua Travel Guide, this country is safe to visit (or at least no riskier than usual) providing you follow up to date advice before and during your visit. Remember that it is not in anyone's interest for visitors to get caught up in these events.
In more general terms, Nicaragua has long been considered one of the easier and safer places to visit in Central America – helped in no small part by the approximately 1.5 million visitors it attracts per year. Petty crime such as property theft and pickpocketing is a problem but certainly no worse than many other places in the world.
Violent crime does happen but is barely ever targeted against travelers – although there are parts of the country/cities you should stay clear of (and should have no need or intention of visiting anyway). Given the current upheaval, Nicaragua may not be quite as safe overall as usual but that should not substantially put people off from visiting unless the situation on the ground severely deteriorates further.
You'll probably notice that travel insurance can be a little more expensive than usual when planning your trip to Nicaragua. You'll need comprehensive insurance, not because of the risk of violence, but because this tropical country does have the same kind of environmental risks that you'd find elsewhere in the region.
Make sure your policy includes adventure sports and remember that many people are tempted to participate once they arrive even though they had no intention beforehand.
You won't require any specific vaccinations visiting Nicaragua but you may want to consider some. Hepatitis rabies, typhoid, and tetanus are all worth having especially if you intend on touring other countries within the region. Understand what the environmental risks (such as heat exhaustion and dehydration) are and how to treat them if you spot them.
Stomach issues are quite common so pack a basic first aid kit that includes handy essentials especially if you're heading out to the more remote regions. Mosquito repellent is a daily essential and you'd be well advised to invest in the best you can afford!
Healthcare in Nicaragua is patchy outside of the major towns. Visitors who fall sick are almost always taken directly to the best private facilities where you'll receive excellent treatment and be thankful for your insurance covering the substantial bills. Repatriation cover and a generous upfront-cost allowance are both recommended. Pharmacies are quite common and usually well stocked with the basics although you'll likely need to visit (and pay for) a doctor for a new prescription if you lose your meds.
Take copies of your documentation to speed up the process and store them securely in the Cloud for easy retrieval. Don't expect to be issued branded medications anywhere outside of those well equipped private facilities. Avoid tap water unless it is proven to be filtered (lots of places claim it is). Stick to bottled water if you are in any doubt.
Overall, Nicaragua is pretty safe to visit (current situation providing) and the environmental risks are certainly no greater than elsewhere in Central America. Remember that this country is well used to managing quite a significant number of visitors so that tends to help keep things a little more safe and secure.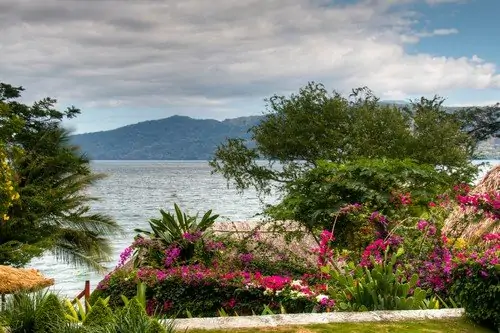 Budget Nicaragua Travel Guide 8 – What is the Best Transportation in Nicaragua?
Nicaragua is pretty easy to get around for the most part. Most visitors rely on the countries buses – and don't worry, they're not quite as chaotic as first impressions may assume! Bus travel will take you to most places but don't expect much in the way of luxury. Speed is what the savvy Nicaraguan travelers should be looking for so try and take 'expreso' (express) options ahead of 'ordinario' (ordinary) wherever possible to potentially shave hours off your travel time.
Make no mistake this is a gorgeous country but it's not best seen from an overcrowded bus's window sat on top of a sack of corn! Microbuses are an alternative that offers mid-range speeds at about 25% higher prices. Tickets are so cheap – about $1 should take you thirty miles – that they are worth the added flexibility and sometimes a dash of additional comfort.
Car hire is an option in Nicaragua especially if you are traveling as a group and want a degree of extra flexibility and comfort. Just be warned that the roads around the Caribbean coast at often terrible (but those elsewhere can be pretty good). Bikes are another valid option and a growing number of visitors are noticing that Nicaragua is surprisingly cycle-friendly.
Providing you take adequate precautions about other road users and their poor driving habits, it can be a safe, spectacular, and relatively simple way to see much of the country. Crime is much rarer along Nicaraguan highways compared to its neighbors, but try to avoid doing so at night in remote regions. The same is true of arriving late at night anywhere by bus – so avoid it if you can.
There are no trains in Nicaragua so your only alternative way of getting about is by air or boat. Internal flights can be handy to speed along your journey times but hardly the most environmentally sound way to travel.
Planes can also be grounded during long stretches of bad weather. Boats are essential for making the most of the coastline and there's plenty of services that cover the busiest months of the year. Timetables shrink quite considerably during the low season.
Budget Nicaragua Travel Guide 8 – What Are the Best Accommodations in Nicaragua?
We've stressed a couple of times already during the Nicaragua Travel Guide that you should look to book a spot at the most popular/best hostels and hotels well in advance. Given the current security unease and drop in visitor numbers, that isn't quite as important as usual, although the advice still stands when things return back to normal.
You'll get what you pay for in this country and the difference a few dollars can make is really pretty substantial, so consider spending more than you may need to enjoy occasional upgrades as you travel around. Even the most upmarket resorts (that accept walk-in bookings) are inexpensive enough to not worry too many visitors.
Besides what we've already covered it can be worth looking at online listings and resources to discover more casual accommodation options. Airbnb and similar sites have some listings in the country and quite a number of conservation charities also partner up with local hoteliers. Do some research and you could well discover some amazing opportunities!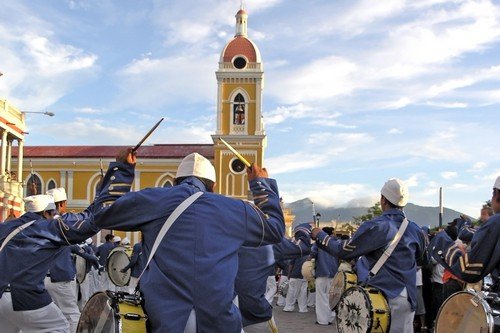 Budget Nicaragua Travel Guide 8 – How Can I Practice Responsible Tourism in Nicaragua?
One thing you'll notice quite frequently during your travels here is the considerable number of community cooperatives that exist around the travel and tourism industry. You'll find plenty of opportunities to stay with local families – either in guesthouses or even their own homes – who will also lay on trips to nearby sights, showcase local sustainable living initiatives, and explain local cultures. There is a lot to be said for making one of these a part of your trip as the money will go straight to the communities who need it the most.
Tempting as those luxurious resorts at bargain prices may seem, there is no hiding the fact that the people who actually work in those places are paid a pittance for their efforts. These co-ops are a great way of exploring deeper into the national psyche especially if you're interested in the vibrant and sometimes chaotic history of the country.
Don't think of Nicaragua as being some kind of 'budget Costa Rica' as the country is rapidly developing its own eco-credentials. It is easy to research these online and you'll discover no end of environmental (and social) initiatives that are well worth visiting and supporting. Do your bit by using social media to highlight the hard work that such people do to protect Nicaragua's undisputable natural beauty and riches.
Do your best to visit those areas outside of the main tourist hubs. You'll find that this place is utterly packed with amazing sights that not a lot of people take the opportunity to see. As mentioned previously, Nicaragua does reward people who go that extra mile so never stop looking for those essential opportunities.
Budget Nicaragua Travel Guide 8 – What Food Should I Try In Nicaragua?
There's plenty of excellent meals to be found in Nicaragua and dining out is both affordable and an adventure in itself! You simply will not be able to miss trying the Gallo Pinto, the national dish, that is basically coconut-infused rice and beans with occasional lashings of local spice. Trust us – it is way more than the sum of its parts and cheap meal that suits any time of day.
Nacatamales originates from Aztec times and is often a weekend breakfast treat, comprised of pork rolled with potato and mint before being wrapped and boiled in a plantain leaf. One is enough to keep you running for several hours and they're handy for taking on the bus too. Baho is another must-try dish that'll more than a match even the heartiest appetites. This is a beef casserole that is cooked for hours on end before being topped with banana and pickled cabbage. Honestly, it's nicer than it sounds!
Along with lashings of the famous local coffee, you'll find all sorts of sweet treats and casual snacks sold by vibrant street food vendors. Travelers with food intolerances and allergies should take some care here (as they would elsewhere in Central America) and if their Spanish is a little shaky have their issues written down comprehensively beforehand.
Vegetarians and vegans may also find that handy – and don't worry, Nicaraguan chefs are almost honor-bound to please! Restricted diets should find enough variety and options here to avoid a diet of soup and salads. The diet leans quite heavily on legumes and veggies (besides occasional slabs of meat!) so don't let that worry you unduly.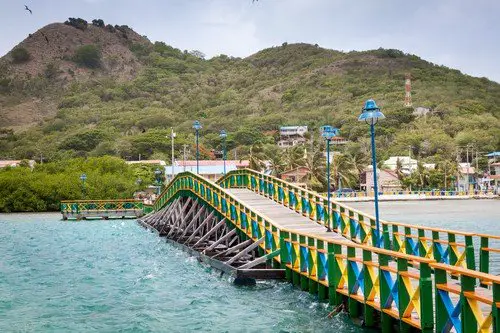 Budget Nicaragua Travel Guide 8 – What Should I Pack for A Trip to Nicaragua?
The only essentials are mozzie/insect repellent and a good selection of suitable clothing that ticks all the boxes for both a humid jungle and lazing on the beach! Boots are essential so make sure you wear them in thoroughly before setting off to avoid blisters (you really do not want those in Nicaragua).
Lightweight and waterproof torches are handier than you may think, a simple yet comprehensive-enough first aid kit is useful for others even if you don't need it yourself, and a battery pack is very handy especially when those occasional power outages kick in. A money belt/secret wallet is a sensible precaution as are hard and uploaded copies of essential documents (travel and medical).
Costs for basic replacement items such as clothing, toiletries, and so forth are very low in Nicaragua.
Budget Nicaragua Travel Guide 8 – What Clothes Should You Wear In Nicaragua?
Long sleeves and trousers are a really good idea if you are spending plenty of time in the jungle/rainforest to help keep the bugs off. Hats – ideally lightweight and wide-rimmed – are useful for helping provide shade in the heat, and as mentioned you should expect to wear boots on a daily basis.
Most of the time Nicaraguans won't pay any attention to what you're wearing although it may be sensible to dress less 'touristy' if you can and to dress-up a bit before visiting noted cultural and religious sites. Keeping beachwear to the beach is a rule not really followed by the locals, but maybe worth following as a visitor.
In short – keep it practical and geared towards the kind of activities you expect to be spending most of your time enjoying.
Budget Nicaragua Travel Guide 8 – What Are Some Interesting & Important Facts about Eastern Nicaragua?
We hope you have enjoyed reading the Nicaragua Travel Guide! This is an amazing country that has a fortunate knack of being able to deliver world-class sights and adventures in a considerably calmer and more easy-going manner to most other Central American countries. Not many people are ever disappointed by Nicaragua and while the country has been going through a tougher than usual time of late, remember that shouldn't really impact anyone's capacity for enjoying a tour here.
Providing you stick to the pointers we've discussed here and you plan your trip appropriately, chances are that this will be one of the highlights of any Central American adventure – so why not pop over and give Nicaragua a try?
Let's finish up this Nicaragua Travel Guide with a few fun and informative facts:
▸ You really can enjoy a morning swim in the Pacific and go surfing in the Atlantic/Caribbean in the afternoon!
▸ Lake Nicaragua is enormous and contains about 430 volcanoes. It is essential for the country's geothermal electricity supply.
▸ You'll also find plenty of the world's only freshwater sharks in that same lake!
▸ One lesser-known industry here is the prevalence of cigar tobacco plantations in the north (mostly founded by Cuban exiles).
▸ Nicaragua has hundreds of small islands off the Atlantic coast. Most are for sale and prices start in the low millions…
▸ The Leon Viejo ruins are acknowledged by UNESCO as the remains of the oldest city in Central America.
▸ Not many cities are as interesting as León. It has been bombed, burned, washed away, and rebuilt many, many times.
▸ Nicaragua has the lowest crime rate of any country in Central America and the second-lowest homicide rate (after Costa Rica).
▸ Only take taxis with red license plates and clear numbering. The rest are illegal (but may still get you to your destination).
▸ Nicaragua is the largest country in Central America but also has the lowest population density. The median age is 21.
We hope you enjoyed reading the Nicaragua Travel Guide – and good travels! Contact us with any questions you may have about travel to Nicaragua.