The Budget Honduras Travel Guide includes 8 Important Travel Planning Tips that will allow you to see and do more on your budget. Learn how you can benefit.
Welcome to the Honduras Travel Guide! Not many countries come close to Honduras in the 'unpolished diamond' stakes. Despite a largely unwarranted reputation for violence (at least in the sense of serious crime against visitors) once you get past that edgier reputation there is an incredible amount to discover here.
Honduras enjoys not only some of the best beaches and most scenic coastlines in Central America but is incredibly rich in ancient sites, wildlife, and charming little villages too.
Those who choose to speed through or entirely avoid visiting Honduras altogether are seriously missing out on an assortment of the best attractions of their kind anywhere in the region. With just some simple precautions – which we shall discuss throughout the Honduras Travel Guide – anyone should be able to visit this amazing destination in a safe and thoroughly rewarding manner.
Budget Honduras Travel Guide – What Are the Best Places to Visit in Honduras?
Visitors looking for places to relax, dive, and soak up some perfect beach vibes are simply spoilt for choice in Honduras. Roatán is the most popular and developed spot that fortunately never seems massively overcrowded despite its popularity with passing cruise liners. Pick the right spot and you'll enjoy some killer views of the surrounding mountains while relaxing on some of the best sands in Central America. Once you are done with lazing, check out this lively town's amazing gardens and the impressive national aquarium.
Roatán is a brilliant place to acclimatize to Honduras and well worth spending a few days, although independent travelers more matching the 'backpacker demographic' may prefer more action-packed Utila about 30km away. Picturesque and incredibly laid back, this small town also happens to be the capital of Honduran diving – with price points that'll suit anyone's budget. Try and time your visit to coincide with the harmless whale sharks (March/April & August/September).
If eco-travel is a priority (and it certainly ought to be in Honduras) then Little French Key – again just an hour or so from Roatán – is probably the best place to plan on spending some time. Along with the insanely clear waters that make for some amazing diving, there is also an amazing wildlife sanctuary set back just a little from the beachside action. Visit this to help contribute towards the environmental upkeep of Honduras's natural life and to get a better perspective of the kind of wildlife and birdlife you'll be likely to encounter further inland.
Plenty of visitors plan on visiting here just as part of a day trip and end up spending many days here – it really is that magically enchanting.
Travelers who are actively seeking utterly unspoiled and undeveloped paradise should make arrangements to visit the Cayos Cochinos group of islands. Visitors can experience pretty much exactly what these islands would have felt like hundreds if not even thousands of years ago – and stay at one of the eco-lodges (or hammocks!) at the nearby Garafina villages.
Thanks to being located right in the middle of a national maritime reserve the diving options here are utterly sensational – so perhaps look to leaving this as a 'best for last' when planning your itinerary. Also be aware that thanks to its relative remoteness it can be a little pricier than you may expect, but fortunately enough it does happen to be worth absolutely every penny.
OK – so Honduras has some incredible beaches and diving opportunities but so does much of the rest of Central America. What helps make this country stand out from the crowd is the not inestimable fact that it is also home to the world-famous Copán ruins. Of all the Maya ruins dotted throughout this region, this is easily the most studied and has contributed the highest proportion towards our understanding of their culture today.
There also happens to be exceptional cultural museums and an assortment of other ruins (some featuring carefully refashioned structures) nearby that simply have to be included on anyone's Honduran adventures. The Museum of Mayan Sculpture is a phenomenal example of how well Honduras does to make its Maya history accessible to visitors without diluting their importance in the slightest.
La Tigra National Park is the most popular of its kind on the country and ideal for lazy hikes across often quite staggeringly beautiful scenery. Make sure to also head out to see Lago de Yojoa, the most iconic lake in the country, that also serves as a handy spot for white water exploration and subterranean caving. Honduras makes a big deal about it's gorgeous and near peerless beaches and coastline, but most visitors will have just as much fun when exploring those creeks and canyons.
Both of these locations should feature on anyone's Honduran itinerary and you ought to allow a little longer than you may expect. Parque National Jeanette Kawas is also well worth a visit as it is not only insanely beautiful but is presented in a more ecological/conservationist style. Head out to the Micas Lagoon for some howler monkey spotting!
Not many visitors opt to spend much time in Tegucigalpa (the capital city) but it is worth at least taking a few hours to see the Museum of National Identity. Once again this is a brilliant example of how good Hondurans are at presenting their heritage and culture to a wider audience. It's way larger than you'd likely assume and also happens to contain/pass through to the national galleries that feature some sensational regional and international pieces.
Most people head straight out for the coastal resorts/towns and national parks the moment they arrive in Honduras but you'll be missing a trick by not at least spending a bit of time in the big city. It is also handily near to the La Tigra National Park that features some of the best parkland hiking and nature activities in the country.
The Honduras Travel Guide recommends that visitors do their best to see each of these attractions at some stage of their visit. There's much more that we haven't the space to list but it ought to provide a good impression of what to expect here!
---
Now that you are reading the Honduras Guide, what's next? Let's learn more about other trips in the surrounding areas.
Budget Costa Rica Travel Guide – 8 Ways to Save More Money
Budget Nicaragua Travel Guide – 8 Ways to Save More Money
Budget Guatemala Travel Guide – 8 Ways to Save More Money
Budget El Salvador Travel Guide – 8 Ways to Save More Money
Budget Panama Travel Guide – 8 Ways to Save More Money
---
Budget Honduras Travel Guide – What Are the Best Things to Do in Honduras?
As you may have ascertained from the list of attractions this the kind of country that is going to perfectly match travelers who like to mix-up their days with culture alongside plenty of beachside fun and frolics. Do not underestimate the quality and extensiveness of the Maya sites.
There are many dozens if not absolutely hundreds of smaller sites all over the country and a good proportion of these are only known to local people. If you want to head out exploring in the hope of 'discovering' a long-forgotten Mayan ruin half consumed by the jungle then this is indeed the kind of country where you could do so.
Chances are that along the way you'll pass a shimmering waterfall or two, enjoy a crescendo from the local wildlife (monkeys are rather sociable), inadvertently stroll across a dormant volcano and perhaps even discover the occasional spooky cave here and there. In a nutshell, this country is best-embraced head-on and with a willingness to take spontaneous opportunities. There will be many!
When it comes to planning a vague sense of itinerary we'd recommend that visitors try to at least visit two or three different beach centers because they do have quite distinctive styles. You should try out diving or at least basic snorkeling as you'll probably never find anywhere else to do so as affordably or in such amazingly perfect conditions. Diving is a major part of the Honduran travel industry and you'll notice that it is refreshingly (and perhaps reassuringly) well-controlled and licensed.
It is worth sticking to the accredited and official diving schools/tours although they are more expensive than alternative options. No matter how you spend your time along the coast remember to try and take some time to hike out a little, explore the local villages, and check out the local botanical and environmental/conservation works. A visit to Honduras can be just as educational as it is inherently relaxing.
Further inland you'll have plenty of opportunities for exploring the jungle, forest. and more meandering foothills depending on which parts of the country you find yourself. Once again each of these has their merits and there is something to be said for taking on local tours who'll showcase the very best – not least the additional security that they'll provide.
As we'll discuss later in the Honduras Travel Guide it is important to take your personal safety quite seriously here but it shouldn't get in the way of being able to explore the country in full – at least outside of the major cities. Tours are excellent value and will be available in all kinds of varieties. We'd especially recommend looking towards both cycling and riverboat tours if they appeal – and obviously, no adventure to this country is complete without some white water rafting here or there!
Once again we've only provided a handful of examples of how you'll spend your time here simply because there's never a dull moment anyway in Honduras. You'll nor find many countries that offer such diversity and characterful flair as this – so providing you are willing and able to embrace that fact you'll have an incredible time traveling throughout this wonderful place.
Budget Honduras Travel Guide – When is The Best Time to Visit Honduras?
You can visit Honduras pretty much any time of the year but should be aware that the climate and conditions vary quite extremely. October through to early February tends to be the wet/rainy season across the north coast and islands – hardly the best time of year if you're aiming for beachside fun! That being said, it is perfect for exploring the interior especially hiking through the national parks thanks to the lower than usual temperatures.
Most people opt to 'bite the bullet' and visit Honduras during March/April when the temperatures can be sensationally high but the weather is also reliably dry. It's great for the beach but the jungle/forests can be pretty unbearable! June through to September is also a good time to visit providing you can handle the still rather significant heat, especially if you are planning on catching those basking whale sharks.
Budget Honduras Travel Guide – Do I Need A Tourist Visa in Honduras?
Visitors from the USA, Canada, EU, Australia, NZ, and Japan will simply have their passports stamped with a 90-day allowance upon arrival. There is no official entry fee at any land border – if you are asked for a few dollars to 'speed things along' just ask for a receipt and that request will usually magically disappear. Citizens from elsewhere, including Africa and the rest of Asia, should apply for a visa well in advance and anticipate spending around $30 for the privilege.
Honduras is a member of the C-4 that includes Guatemala, Nicaragua, and El Salvador. Your 90-day allowance also covers these countries and can be renewed by entering one outside the plan (Costa Rica or Belize are handy choices) and heading back over the border the following day. Some travelers literally spend years doing this although you'll be able to get casual extensions for about $20 anyway.
Honduras is actively promoting tourism nowadays so visitors will not likely have any issues. Even those dodgy border guards are rarely seen nowadays, but do be aware that they can select people at 'random' for interrogations and searches if they assume for whatever reason they could be carrying drugs. In the experience of the Honduras Travel Guide, it pays to try and dress a little smarter than the norm when crossing the land border into Honduras just to lessen the odds a little.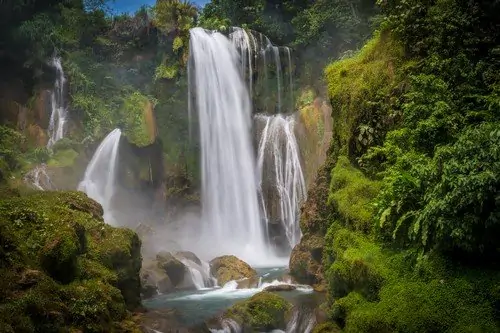 Budget Honduras Travel Guide – What Currency Is Used in Honduras?
The Honduran Lempira (L) currently trades at just under L25 = 1USD. American Dollars are quite widely accepted although they tend to be a little worse value compared to using the local currency. Stick to Lempira if you can.
It is relatively simple to manage your money in Honduras providing you follow a handful of straightforward rules. ATMs are everywhere and usually charge a reasonably low commission – but only use them during daylight either in safe locations such as upmarket shopping malls or inside banks that invariably employ plenty of armed guards!
ATM muggings are the biggest risk to travelers visiting Honduras and unfortunately also one of the easiest to avoid. Banks will also change notes providing they are in good condition and you can provide ID. Traveler's checks are barely accepted anywhere and you'll struggle to use them.
It is fair to say that Honduras is not the kind of country where you'll either need or want to carry large sums of cash around. In better news, cards are accepted in more places than most visitors assume – just make sure you don't let it be taken out of your sight as skimming is another annoying problem here. Expect to be charged around an additional 5-10% for using your credit card, not including fees applied by your issuer.
Note also that it is difficult to change any currencies in Honduras besides dollars and Euros. Those from neighboring countries are rarely changeable away from border areas and even there you'll face grossly bad exchange rates.
Budget Honduras Travel Guide – Do I Tip In Honduras?
Honduras doesn't have quite as extensive a tipping culture as many other parts of Central America. Tips are certainly going to be appreciated, however, so perhaps look at still leaving 5-10% especially considering that prices are so low anyway. More mid-market and upscale restaurants tend to automatically apply a 10% service charge – it's up to you if you leave anything extra on top of that. Tip useful cabbies and friendly bartenders/guides with small change at your discretion.
Budget Honduras Travel Guide – What Kind Of Budget Do I Need In Honduras?
Honduras is a bargain in many ways. Accommodation and internal travel can be especially cheap, and national park and museum admission charges are also correspondingly low. Even guided diving expeditions including all the gear and transit are rarely going to come close to breaking even a budget backpacker's wallet. All that being said, unless you are an experienced Central American traveler who can speak good Spanish you'll still be looking at spending more than you may think to enjoy Honduras safely and in good comfort.
Tours and excursions do add not only that additional element of security but also provide a knowledgable and always enjoyable way of experiencing the country. We at the Honduras Travel Guide strongly suggest that first-time visitors look towards using these as much as possible – and don't worry, they're still a bargain compared to what you'd find elsewhere.
Let's take a look at three approximate Honduras budget plans and see how far your money can take you.
Budget (L1000/day maximum)
$40 per day is a very realistic budget for enjoying those days lounging on the beach or hiking through the gorgeous interior. Basic accommodation tends to center upon hostel dorm beds (about L250/night) and simple hotels/B&Bs (L500/double). Providing you eat at the many cheap cantinas and make up the difference with trips to the convenience store and street food vendors, all in you'll be able to eat pretty well for around L200/day.
We'll discuss getting around later in the Honduras Travel Guide but for this budget, you'll be looking exclusively at buses and occasional short cab rides. Bus tickets depend on the distance covered but tend to be around L150-200 for longer trips between major destinations and as little as a tenth of that for shorter local journeys.
A good proportion of visitors to Honduras who're happy with taking cheaper accommodation and dining options will be able to get by on less than L1000/day for long stretches. The difference should be saved up and spent on those specialist activities that we've already discussed above. $30 for an afternoon diving is an absolute bargain but still amounts to what you'd be spending for a full day's comfortable sustenance in Honduras – so remember that everything's relative!
Also, factor in that actual diving courses (you'll need to demonstrate that you know what you're doing before being rented gear) are way more expensive and stretch over multiple days. L8000 is a fairer estimate.
Mid-Level (L2500)
If we push up that daily allowance quite considerably you're now going to be much more realistically able to enjoy all the best that Honduras has to offer. Perhaps look towards upgrading your accommodation – smart and clean 'resort-style' rooms cost about L700-800 per double – and you'll be able to eat at better quality restaurants at least once per day (L250 with drinks).
Opt for taking more cab journeys to save the hustle and bustle of the buses – around L150 for shortish local journeys – and you'll still have plenty of money left over for the aforementioned diving course.
When you decide upon taking a change of scenery you may want to look towards more comfortable buses (see below) and even consider hiring a long-distance minivan with a driver if you are part of a larger group (prices vary – negotiate in advance). Hiking and wildlife excursions depend on what else is being included within the package. Some that provide additional equipment such as camping gear and pick up/drop off transfers can easily pass L2000/day and more. Horse/pony trekking is a wonderful way of seeing the interior but will likely cost even more.
The key take away from this part of the budget guide is that while the basic essentials are staggeringly good value in Honduras, the tourist-geared activities can become comparatively expensive (you'll notice similar trends throughout Central America).
High-End (L3000+)
High-End Honduras can deliver sensational value for money. One positive those cruise liners have provided is plenty of people looking to return to the country for dedicated vacations – and the luxury end of the market is both sumptuous and still relatively decent value for the most part. Top hotels – be it international city chains or deluxe resorts – start at anywhere around L2000 and upwards for a standard double.
In Honduran terms, that's a lot of money, but the quality will usually be far better than what you'd find for the equivalent of about $90 anywhere else in the region. Even dining out at the best restaurants in the country will rarely cost more than around L600 before drinks.
If you have the spending power then you can pretty much choose whatever takes your fancy in Honduras. You may want to consider saving time and hassle by opting for internal flights (up to L4000) although we'd suggest perhaps hiring a smarter vehicle (L700/day) with a driver (about the same again) for more interesting and environmentally minded long-distance travel.
Perhaps look for boat hires and dedicated ecological tours led by absolute experts. Many of these are run by charities and charge an additional premium for their expertise – money well spent in our opinion.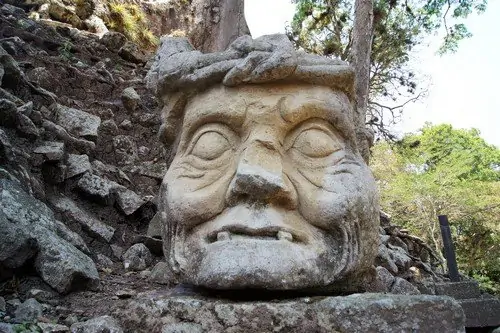 Budget Honduras Travel Guide – What Languages Are Spoken in Honduras?
Spanish is the national language and you'll likely hear one of ten other local languages being spoken at various stages of your Honduran adventure. About 90% of people use Spanish as their first language so it is definitely useful to understand a little. English is not widely spoken outside of the tourist economy although as you'll find in most places younger people often know at least a few very basic words and phrases.
Budget Honduras Travel Guide – What Religions Are Practiced in Honduras?
Roman Catholicism rules the roost in Honduras with around 80-85% of people claiming to follow this religion. Small pockets of Protestantism and other faiths are also found although not in any great number. While the constitution does claim freedom of religion you're probably best advised to keep your own faith/opinions to yourself for the most part. There are some amazing religious monuments and sites in Honduras but remember to dress suitably when you head out to visit these. Scruffier 'believers' may well be turned away!
Budget Honduras Travel Guide – Practical Tips From The Honduras Travel Guide
Something you'll notice about Honduras is that this is an incredibly resilient country. There's no masking the fact that rampant crime and corruption have long tarnished its reputation – and even though these have significantly been improved upon in recent times they still have an unfortunate habit of holding back further progress.
An estimated one million Hondurans have left the country (mostly to the USA) in hope of better prospects and yet – perhaps in spite of all this – there is a fierce national pride within the country itself. After you have visited you'll probably have a good idea why.
Once you have experienced how sensationally beautiful large parts of Honduras happens to be – and how much of a fantastic time you can enjoy there – it is one of those places which you'll long to return to. Yes – it is far from perfect and you should take extra care here than you would in many other countries – but you'll have to be either extremely unlucky or foolhardy to end up experiencing the dark side of the country first hand.
Providing you know how to look after yourself and minimize your risks there's nothing whatsoever that makes Honduras any more dangerous than other countries in Central or Latin America. Hidden gem or unpolished diamond – whichever way you look at it, this is a fantastic destination for travelers willing to go that extra mile.
Budget Honduras Travel Guide – What About Health and Safety in Honduras, Is It Safe?
Without wishing to dwell too much on Honduras's crime problems there are basic precautions you should always follow that will massively reduce your risk of being mugged. Do not carry large amounts of cash or flashy jewelry, phones, cameras, and so on. Stick to well-policed and lit areas in the cities, only use secure and guarded ATMs, stash valuables in hotel/hostel safes, make copies of all your essential documents (also store these securely online), avoid traveling and/or arriving in new places at night, and use cabs wherever you have any doubt of where you are.
Outside of the big cities, you'll discover that Honduras can be amazingly chilled out but there is still a risk of crime in rural areas especially along popular hiking routes (as with all of Central America). Guided tours practically eliminate that risk and are well worth the low cost anyway.
You need comprehensive insurance to visit Honduras and neighboring countries. Make sure this covers medical care and any more dangerous activities you may get involved with (watersports especially). Taking out additional repatriation cover is a good idea just in case. Read up on local health concerns before you travel and make sure you take all necessary vaccinations.
On top of the usual jabs, you may want to also include rabies and take antimalarial medications (locally branded as Aralen). Bugs and mosquitos are a regional problem so try and keep yourself covered up as much as possible, wear hats, drink masses of bottled water, and understand how to spot and take remedial action against the likes of sunstroke and dehydration. Only drink bottled or filtered water anywhere in Honduras.
If you get sick you'll be expected to pay for medical care in advance. Look towards policies that can make immediate payments upon demand – they're pricy but this is the kind of country where you don't want to scrimp on insurance. Most visitors will be transferred to decent quality private clinics although these are only found in a handful of major cities. National medical services are good enough for the short term but not really designed to cater to sick foreigners.
Should you become seriously ill or injured you'll most likely be best off heading home as soon as possible. Pharmacies are adequately stocked in urban areas although you'll rarely find branded specialist medications. Expect to pay a visit to a local doctor to have your script reissued with locally available alternatives should you lose your medication. Again – you'll need to pay for this from your own pocket.
Scary as Honduras can appear for the most part these same challenges will apply to anywhere else in Central America. Stay clear of bad areas (locals will usually warn you!), avoid having anything to do with the drug trade, and follow the advice listed above and discussed on your local government's travel advisory services.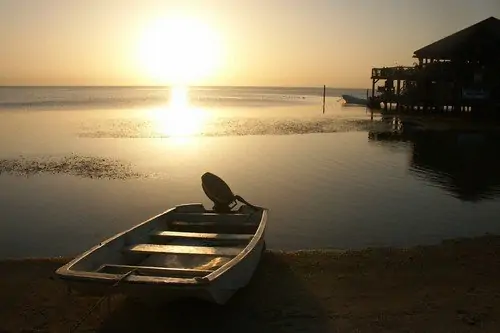 Budget Honduras Travel Guide – What is the Best Transportation in Honduras?
Buses and occasionally boats are the best way to get between Honduran destinations. While the country does have an internal air network (and a reassuringly decent safety record) prices are steep making them an unnecessary option for the majority of visitors. Car hire is an option although road standards are haphazard and other drivers tend to leave something to be desired.
The Honduran bus network can take you pretty much anywhere in the mainland while the reliable ferries run frequent services out to Utila, Roatan, and the Bay Islands. The Honduras Travel Guide would advise visitors to avoid buses within the cities as they are particularly dangerous especially at night.
Save the risk and hassle by taking a cab that'll barely cost a great deal more anyway. When taking the bus between destinations keep an eye peeled for Directo buses that run without making any stops or Prando that will stop many, many times! Minivans/Microbuses are like larger shared cabs that are ideal for groups wanting to be delivered straight to their destination.
As mentioned previously bikes are fantastic for seeing small parts of the country (especially the Bay Islands) but not really suited to the country's major roads for all the obvious reasons. As with most other countries in the region, Honduras has no train network whatsoever.
Budget Honduras Travel Guide – What Are the Best Accommodations in Honduras?
Just like other countries in the region, you'll find that the hostel network (and other budget hotels geared towards tourists) offers more than just a cheap place to stay. It can prove invaluable for sharing information and advice as well as finding people to share buses/cab rides with. Also, the internet tends to be reliable!
Providing you aren't expecting the Ritz Carlton the hostels are usually clean enough although they can be pretty noisy, especially in the more party-orientated parts of the country. Budget hotels – especially those run privately as B&B style accommodation – are also a solid option especially if you speak conversational Spanish and would like to learn more about the people and culture.
Upmarket accommodation tends to be located either in pristine and protected parts of national parks, the heart of the major cities (not always the best place to stay), and out on the parts of the coastline geared towards international tourism. As discussed previously in the Honduras Travel Guide these can sometimes be sensationally good value even for those who do not consider themselves to be high-end travelers!
One thing you won't find too much in Honduras is online, Airbnb style listings although this part of the accommodation sector is slowly growing. Take a look if you wish to find something rather different (and probably a bit more challenging!).
Budget Honduras Travel Guide – How Can I Practice Responsible Tourism in Honduras?
When planning a responsibly minded trip to this country you're going to need to do this mostly under your own steam. At present, there are not a huge number of international organizations focused on preserving threatened areas because of the ongoing security worries.
There are some ways you can limit your impact on the country and one of the most significant is avoiding ill-intended government projects to launch huge resorts in already threatened areas. Stay well clear of anyone trying to sell chunks of coral (often sold as jewelry), try and limit your use of plastics, and don't eat iguana unless it is sourced from sustainable supplies.
Do your best to highlight the amazing qualities of Honduras to help encourage other responsibly minded people to visit. Much as we've stressed throughout the Honduras Travel Guide that it isn't as dangerous as many people assume, proving that is far harder than you may think! Use your social media feed to highlight the best. Last but not least, make sure you are employing only responsible tours and diving companies when picking your excursions.
All of the best will proudly boast their (authentic) certification and should place environmental awareness towards the top of their agendas.
Budget Honduras Travel Guide – What Food Should I Try In Honduras?
Honduran food is pretty close to what you'll find in other nearby countries. Expect plenty of extravagant spices alongside hefty Spanish and Mayan influences. Honduras doesn't so much have a 'national dish' as is has a 'national style' – and this is going to become swiftly apparent once you see the size of the portions!
Fried fish, tamales, carne asada, to name just a few always come along with huge (sometimes shared) piles of vegetables, bean salads, and an endless variety of carbohydrates. Needless to say, you'll dine very well during your time here and it is an incredible value given how low the prices tend to be. Keep an eye out for the superbly refreshing Horchata – a sweet milky beverage that is usually quite heavily spiced – as well as licuados that combine fresh fruits into the mix. Both are amazing on those stiflingly warm days!
Vegetarians should not anticipate much trouble getting by in Honduras. While meat and dairy are significant ingredients even vegans should find enough variety to not need to rely too much on salads and bean stews. If your food exemptions are extremely important and/or you have a serious allergy to a specific ingredient it is worth taking the time to have this written down in Spanish so you can show your server, especially if your Spanish isn't all that great.
Hondurans will go out of their way to help most of the time, but best not to risk essential information getting lost somewhere in the translation.
Budget Honduras Travel Guide – What Should I Pack for A Trip to Honduras?
We'd like to suggest you try not to look too much like a visitor but that'll likely be rather difficult for most international travelers. Best instead to dress practically for the outdoors – hard-wearing, fast-drying materials are most sensible – with some long sleeves and hats to protect against the sun and bugs. Money belts are pretty much essential (the criminals will, of course, know this) so consider secret wallets sewn into other compartments if you are looking to carry larger sums of cash.
Bring a day pack for excursions and a decent pair of high-quality well-worn boots. A simple yet comprehensive first aid kit is a sensible addition, as are torches, batteries, charging packs, electric converters/adaptors and so on. Replacement clothes and toiletries are easy to find and incredibly cheap, just don't expect great quality.
Budget Honduras Travel Guide – What Clothes Should You Wear In Honduras?
As mentioned – you're best avoiding anything that could be considered flashy or showy and women are well-advised to keep beachwear to the beach. General outdoor wear suitable for trekking is a safe call, and you may also want to try and pack at least one set of more upmarket clothing for occasional nights out to flashier places. At the end of the day, not many people will especially care what you wear in Honduras so the best advice is to dress for the season and keep it pretty practical.
Budget Honduras Travel Guide – What Are Some Interesting & Important Facts about Eastern Honduras?
We're approaching the end of the Honduras Travel Guide and hope you have enjoyed learning about this wonderful yet often overlooked part of the world. Sure – Honduras has its issues and does present some challenges even for more experienced travelers – but by no means should that be taken as meaning it is not worth making the effort.
Those who are bold enough to try out Honduras are going to discover an absolutely amazing destination that has received far less exposure compared to nearby neighbors. Those interested in seeing a unique and massively misunderstood country before mass tourism arrives in earnest should seriously consider paying a visit soon!
Let's wrap up the Honduras Travel Guide with a handful of fun and interesting facts:
▸ Christopher Columbus discovered Honduras back in 1502.
▸ The phrase "Banana Republic" was first used to describe Honduras!
▸ Honduras has no active volcanoes (but plenty of spectacular volcanic lakes and scenery).
▸ Honduras was the first country in the world to ban smoking in your own home.
▸ Keep an eye out for the national bird – the Scarlet Macaw.
▸ Rather bizarrely, fish do sometimes fall from the sky around Yoro.
▸ You'll occasionally spot blonde and blue-eyed Hondurans. They're descendants of British pirates!
▸ Honduras was among the first countries to declare war on Japan and Germany following the Pearl Harbor attack.
▸ If you visit around the new year you'll see plenty of Año Viejo scarecrows. These are set alight at midnight on the 31st.
▸ The Lempira is named after an Indian chief who fought unsuccessfully against the Spanish invaders.
We hope you enjoyed reading the Budget Honduras Travel Guide – and good travels! Contact us with any questions you may have about travel to Honduras.