The Budget Vietnam Travel Guide includes 18 Important Travel Planning Tips that will allow you to see and do more on your budget. Learn how you can benefit.
Welcome to the Vietnam Travel Guide! Over the course of this guide, we'll highlight all the best places to visit and things to do in this magnificent country – and spend plenty of time discussing the practicalities involved in doing so. Not many countries in the world have experienced such a rapid rise in popularity over the last 20 years or so. But while Vietnam certainly is continuing to enjoy a real tourism boom and consequently a significant increase in the standards of living, this is still a place where you don't need to wander far to really head off the beaten track.
A rich history and vibrant culture that constantly intertwines – often in quite unexpected ways – makes this a wonderful destination. Anyone planning on making a visit should find the Ultimate Vietnam Travel Guide a great place to start!
What Are the Best Places to Visit in Vietnam?
Vietnam is one of those countries which really best suit travelers willing to try a little bit of everything. It is a country of incredible contrasts, featuring chaotic and bustling cities through to some of the most tranquil scenery and gorgeous cultural sites on the planet.
Don't expect to be able to pigeonhole your visit to this country – and be ready to spend your days skipping between ancient sites, lounging on a beach as close to paradise as you'll find, and being amazed at the local cuisine (usually for better than worse!). For this simple reason, Vietnam is not really the sort of place you should visit for just a single specific purpose. Look towards touring the country instead – getting around is really pretty straightforward – and allow a degree of flexibility in your plans.
Halong Bay is perhaps the most famous part of Vietnam and this UNESCO protected region remains staggeringly beautiful – thanks in no small part to the authorities tightening up access restrictions over the last couple of years. It is best enjoyed by boat and you'll have no trouble finding a tour that best matches your interests and requirements. The best should offer plenty of places to stop and stretch your legs, perhaps including some cave tours and maybe even a night or two camped out on a quiet little beach. It is a truly iconic and breathtaking place to visit – and one which is sure to please the amateur photographers out there!
Ho Chi Minh City ought to be included on any travelers itinerary, even if you're the kind of person usually put off by crowded and noisy cities! Many people are surprised at how colorful and cosmopolitan this city happens to be – especially given that the country is still technically a one-party dictatorship.
The Jade Emperor Pagoda is probably the cultural highlight, but make time to explore the Reunification Palace and the War Remnants Museum too. You'll find that Vietnam has rather moved on from the war (in many ways much more than other participating countries) but it does play a central role in the country's history and this is the best overall museum to learn the grassroots story.
Hue is a refreshing change of pace after bustling Ho Chi Minh City – and somewhere that is sure to live long in your memory. Beware of cultural overload here – this place is absolutely crammed full of historic wonders, temples, shrines, palaces, historic walls, and enclosures. Take a trip along the Emerald River for a quintessential Vietnam experience, culminating in the Tomb of Tu Doc a couple of hours away.
Hanoi is another city well worth taking the time to explore in full – and without question the country's capital destination for cultural and performing arts. The Vietnam Fine Art Museum is wonderful (allow for longer than you may expect) and the Ho Chi Minh Mausoleum is rather atmospheric for very different reasons.
If Hue is the best place to showcase historic Vietnam then Hoi An is perhaps the best for highlighting the importance of trade and the colonial experience towards creating the modern country. Many of the ancient merchant houses (some dating back to before the 15th century) have now been opened to the public and a handful still serves a practical trading purpose. The Assembly Hall of the Fujian Chinese Congregation is pretty much the key attraction, although you'll likely enjoy roaming around the many smaller pagodas – some of them entirely to yourself – just as much.
While there are plenty of other towns and cities well worth exploring in Vietnam, the ones discussed here are certainly the most frequently visited. Yet make sure not to devote too much time to urban areas, as the real joy of Vietnam is exploring the countryside. Sapa and the Hoang Lien Mountains are the best places for trekking and you'll be able to enjoy a wide variety of paths ranging from the easy and scenic through to the more challenging and spectacular.
Fancy trekking a little underneath the soil? A vital part of any full Vietnam travel itinerary must include touring the Củ Chi Tunnels. The network is believed to stretch well beyond the 250km officially 'open' to visitors (a guide is a must).
Ba Be National Park is the sort of place you could easily spend a couple of weeks exploring and simply never wish to leave. Anyone with time to burn should make themselves at home in the peaceful villages and explore in as leisurely a manner as they wish. Thankfully, large parts of this part of Vietnam are still relatively pristine and you'll have no trouble at all finding your own corner of peace and solitude. It's an amazing place and probably tops the personal list of your team at the Ultimate Vietnam Travel Guide.
We've barely covered a fraction of the amazing sights to see in Vietnam. Believe us when we say that is actually a good thing! As you make your way around the country you'll find all sorts of smaller attractions that are just a short walk off your intended route. Our advice is to take these wherever the opportunity presents itself! Part of the magic of Vietnam is the fact that there is still so much to see that not a great number of people will have found just yet.
What Are the Best Things to Do in Vietnam?
The best thing to do in Vietnam is to simply explore. Sounds easy, right? Trust us – if you go a little away from the crowds you'll almost always find something just as good if not even better. The best example of this must be Bai Tu Long Bay – just a few miles away from the fabled Halong Bay and with about a twentieth of the visitors! It's just as spectacular and we'd say the sunset is even better. You'll find the exact same scenario throughout this country and while it can be comforting at first to stick to the better-established routes, this country is so easy and welcoming to traverse you'll soon start to feel those pangs of wanderlust!
Vietnam is somewhere that tends to be best explored by boat. Not only do river tours provide access to more remote regions and serve as a handy way of getting between the major cities, but they offer a straightforward way of helping visitors to appreciate the staggering natural beauty of this country. Take a cruise down the Mekong Delta and consider branching off down one or two of the tributaries especially when you hit the Tien Giang and Bassac parts.
Something you'll find most incredible during your stay in Vietnam is the high quality of the local food. Chances are you'll never have eaten so well for so little – so make sure to eat whatever you like wherever you go. Street food is everywhere and arguably the best you'll find anywhere, but take the time to also check out the coffee plantations for the perfect cup of Vietnamese Java. Some visitors literally plan their itinerary based on the variety of dining options to be found throughout the regions, and while we'd recommend people adopt a slightly more open approach to touring Vietnam, it will inevitably be something you'll enjoy most about your stay.
How much attention you choose to pay to the war experience/history is entirely up to you. We'd recommend that everyone spend at least a little time exploring these museums and sites as they are an integral part of the nation's history. What you may find rather surprising is the way that the vast majority of such sites do not commemorate the war in any kind of positive way. Despite the Vietnamese eventually 'winning' against all the odds, that victory is not celebrated in any triumphant way. Quite a few countries could learn some valuable lessons by taking a look at how the Vietnamese cope with their national trauma – it really is incredibly impressive.
Quite a few visitors to Vietnam can feel a little overwhelmed in the major cities. Even the more modern parts of Hanoi and Ho Chi Minh City can be pretty bewildering at first – but don't worry, it'll all make sense in no time at all! One of the best ways to see the urban areas is to take a bike tour. You'll see all the essential sites while your guides make sure that you are kept safe on the 'busy' Vietnamese roads and highways.
Not only will you see parts of the city that frankly not many tourists bother heading out to explore, but you'll enjoy a much more authentic experience. This is a country you could see in perfect comfort from an airconditioned bus – but the deeper and dirtier you're willing to go, the more rewarding it tends to be.
Around the more tranquil coastal regions, you'll have all sorts of options to help fill up your days. Markets ate a big deal in Vietnam and you should make sure to pick your wares from locals rather than the chain stores (most of which offer souvenirs made in China). Haggling is fair game – but in the interests of being an ethical/responsible visitor to Vietnam, we'd suggest you haggle up to spend more and take more.
A few dollars goes a long way in this country so spend as freely as you wish! Hiking, cave exploring, water sports, jungle adventures – you name it and Vietnam will be able to offer it. Approach this wonderful country with an open mind and it'll never cease to keep you enthralled.
When is The Best Time to Visit Vietnam?
When you choose to visit Vietnam will make a considerable difference to your experience and expenditure. Prices can increase by at least 50% during high season in popular areas (especially coastal) and you'll find much of the best accommodation booked out months in advance. The high season tends to traditionally stretch over July and August but that can also include a couple of weeks either side nowadays. Expect high temperatures and plenty of humidity.
Shoulder season – January through to March – is a great time to visit provided you don't mind being swept up in the annual Tet festival (usually late January) and being prepared to cope with much cooler and wetter weather in the northern regions. In the south, the climate is absolutely perfect just don't expect the really high heat you'll experience in the summertime.
Low season – basically any month not mentioned so far – is the best way to see the entire country provided you make some provision for the occasional November time monsoon! Prices are stable and fair, package tourists are much fewer in number, and you'll have your pick of places to see and tours to take. Unlike many other countries, most of Vietnam stays open during the low season so you shouldn't need to make any special considerations here.
Do I Need A Tourist Visa in Vietnam?
The good news is that this is not quite as complicated and haphazard as it used to be! Almost all visitors are going to require a visa and these can be purchased in advance or upon arrival by air. Land borders are more complicated and you should make sure you have proper visas in advance (especially if crossing from Laos). Everyone needs at least six months left on their passport before it expires.
Visa availability depends on your country of origin. Most tourists are offered a single entry 30 days visa although those touring the region may want to consider multiple-entry 90-day options. Some countries (mostly some EU and regional allies) can arrive without a visa for short stays but these again vary and tend to change with very little notice.
Our advice for handling your visa would be to purchase one online and from a reputable agency. If you are booking through a travel company they'll likely do this for you, but it is perfectly simple to do so yourself. Just make sure you have everything in place for your visit beforehand unless you are happy/eligible to take a short stay visa on arrival. Costs are pretty low ($20-50) but just remember that it can be awkward getting extensions or changes made to your initial visa without good reason.
There is some chitter-chatter in travelers' circles that suggest these visa requirements are skewed in order to appeal to wealthier visitors who will prefer to have all the visa work performed on their behalf. We don't quite subscribe to that theory, as the process is actually really easy providing you follow the specific rules for your country. Vietnam is really welcoming to all visitors and even younger backpackers will be made to feel right at home!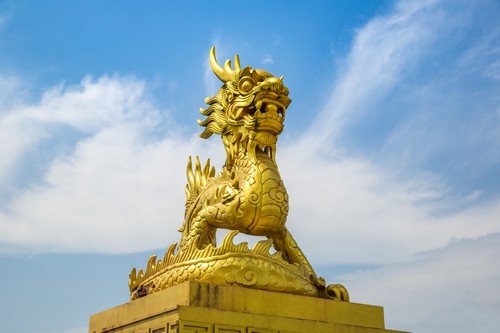 What Currency Is Used in Vietnam?
The Vietnamese Dong (d) is the national currency and exchanges for around 23,000d = 1USD. We'll use U.S Dollars for the rest of the price approximations used in the Vietnam Travel Guide simply to help make these more understandable. The Dong is generally a very stable currency so expect these prices to be relatively accurate by the time you visit, although it is always sensible to check yourself first!
Cash rules in Vietnam although you may be pleasantly surprised at how many places are now starting to accept credit and debit card payments.ATMs are widespread although you should use these with a degree of caution. They do have quite low withdrawal limits and may also apply substantial charges. Check before you travel which Vietnamese banks your own issuer may have partnerships with the try and bypass those. Vietnam is one of the very few countries where you may actually find better value using change desks so consider this, especially for larger sums.
Despite it being officially frowned upon you'll find it quite easy to use USD in most parts of Vietnam. Consider that an added convenience of carrying greenbacks alongside some Dong, but don't expect prices to magically drop or change at all. You'll have better luck haggling for prices (almost everything is up for negotiation unless prices are officially listed) with dollars for big-ticket purchases although don't always bank on it.
In regards to prices, you'll not find many countries which offer this level of amazing value. Even if you are traveling on a very tight budget you'll be able to live well in Vietnam – and those at the top end of the market will be amazed at how far their money can go. Remember that there is a degree of responsibility that comes with having considerable spending power within this (and any other poor) country. Make sure as much as possible goes towards those working small businesses and services.
Do I Tip In Vietnam?
You will not be expected to tip much in Vietnam. The only places where a modest gratuity – say 10% or so – is expected is in better quality restaurants, and even then only when you are satisfied with the food and quality of service. There is no need to tip in bars, cafes, or hotels – although a few coins/notes for the cleaning staff is never a bad idea. It is good practice to leave the change on a note for cab drivers assuming you have already paid a reasonable price for the journey.
One place where tips are expected is organized tours. You may be a little surprised by this – after all, you have paid for the tour already – but many companies use subcontractors to help run their operation. A good number of these rely solely on tips for their wages, so give a few dollars a day to be passed on to them. It isn't much and will be warmly received.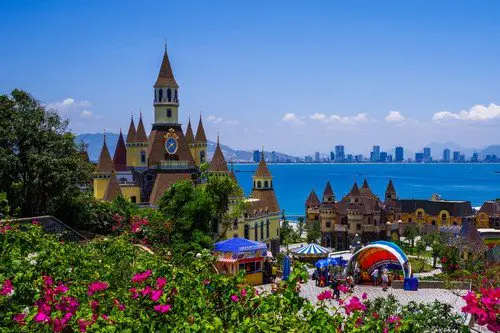 What Kind Of Budget Do I Need In Vietnam?
Thanks to that ever so stable currency visits to Vietnam can still enjoy superb quality for rock-bottom prices. As the country has become more popular you'll notice quite blatant price hikes in areas popular with visitors. You can easily walk down a street or two and find a bar where a beer costs 30 cents rather than two dollars! Ultimately it is all relative – budgets that would barely be enough to last a day touring a major European country can comfortably last three or four in Vietnam – perhaps even longer.
How much your visit to Vietnam costs depends on where you are, when you are in the country, and how much those price differentials bother you. Here is a very rough approximation of what we at the Vietnam Travel Guide would expect across three budgets.
Budget ($30/day)
First things first – you could do it for less! But this budget will allow you to travel and take tours while not skipping meals or sleeping rough either. The most basic private hotels will cost about $12/night although that can easily double during peak season at the more popular areas.
Simple dorm beds in hostels will be less and standards vary enormously. Vietnam is something of a hot destination for 'glam' backpacking at the moment and there are a growing number of boutique hostels that cost more than a mid-market hotel room. It's up to you to choose which suits you best. Either way accommodation in Vietnam is an absolute bargain.
Street food is your friend in Vietnam and you'll be able to eat superb food for $5/day or so. Just remember that many of the locals don't have that much to feed a family, so try not to penny-pinch too much. Local booze is staggeringly cheap – just remember that public intoxication is not really a very good idea in the cities. Transport is a bargain too.
Expect to pay not much more than a couple of dollars per hour in train or boat. Even internal flights rarely cost more than $60-75.
Vietnam is basically amazing for travelers on a tight budget. Providing you remember to tip where appropriate and don't haggle too seriously over small change, you'll have a wonderful time here without spending much cash whatsoever.
Mid-Level ($50-100/day)
Double the price of your hotel room and you'll enjoy a much nicer place to stay and probably also a far superior location. Vietnamese hotels are a mixed bag and the prettiest and cleanest are not always the best overall places to stay. Shop around for options that best suit your style, and adhere to the general policy that smaller often equals better. Private guestrooms are a superb option when exploring the northern regions and you'll know your money is going directly to your host family. Splash out on taxis (about $2/10 minutes) and better quality restaurants (circa $10/meal) to make the most of your time.
Perhaps the biggest difference between this budget and the 'budget' option is that additional money can be applied towards specific experiences. If you want to take a really good quality tour – and we suggest you do – then take advantage of that fact and spend as you see fit. Fancy going up in a balloon, hiring a car/boat, being guided up a mountain or along a Vietcong tunnel? Go for it, and you'll likely still have change left over every single day.
Top-End ($100+/day)
Basically you can spend big in Vietnam on luxury accommodation and services and still not really come close to breaking the bank. The country has recently been targetting the more upscale visitor (trying to poach visitors who would previously have just headed to Thailand) and there are plenty of very pleasant spa resorts springing up.
You may also wish to consider investing in the eco-tourism market – some jungle-based boutique hotels are truly out of this world. If classic five stars are more your thing then there is no shortage of international chain hotels and so forth. Personally we'd suggest you'll have more fun 'going local' but whatever floats your boat!
Private tours – especially around the animal/nature sanctuaries – are the way to go here, and the best are quite expensive. Remember that you'll usually be expected to make a donation on top of your trip cost although these are not technically speaking obligatory. Take a little care if you are intending on spending big money on souvenirs. There are quite strict rules on what can be exported from the country with or without tax. Antiquities are prized assets in Vietnam so take particular care here.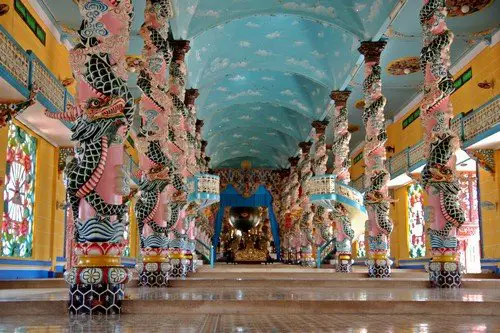 What Languages Are Spoken in Vietnam?
There are believed to be over 100 different languages spoken throughout Vietnam. The overwhelming majority of people speak Vietnamese – a language that is not easy to learn without quite intensive lessons and/or immersion. Do your best to pick up a few basic words as these are appreciated even if you end up saying them completely wrong! Vietnam loves visitors but those who attempt to say thank you in the local lingo tend to receive the warmest smiles.
English is not quite as widely spoken as many people somehow assume. The Vietnamese tourism industry might be growing but don't expect everyone to speak English beyond very simple phrases. Fluency is quite rare even in travel/tourism offices. You'll actually find that more people speak French (especially older people) as a legacy from the colonial years. Signage is sometimes in English – and almost always in popular areas – but don't count on it further off the beaten track.
You'll not have any trouble being understood in Vietnam. Pointing and gesticulating is usually more than adequate enough – just remember to do so politely and always smile!
What Religions Are Practiced in Vietnam?
Technically speaking Vietnam is an atheist state although the reality is somewhat different. Buddhism, Taoism, and Confucianism are all practiced and often with a degree of overlap (tam giáo). We at the Vietnam Travel Guide suggest visitors try and understand the differences here as you'll appreciate the many temples and shrines much more after a little reading. Catholicism is also practiced quite widely and you'll have little difficulty finding churches in most major towns.
So while Vietnam may not have an official religion as such, it is quite a religious country at heart. The key thing to understand is that there are underlying appreciation and tolerance of all religions – meaning you'll have no problems practicing your own providing it does not impinge on others. Vietnam is noticeably more laid back than other countries in SE Asia and their attitudes towards religion sums this up quite nicely.
Practical Tips From The Vietnam Travel Guide
We've now covered the basics of what to expect once you arrive in Vietnam. No matter what you might be interested in experiencing we really cannot stress how important it is to keep an open mind and go with the flow in this country. You really can get out of bed in the morning and plan on heading to a shrine, just to change your mind and head to the beach instead, or perhaps check out a local museum or market.
If you just want to sit under a tree and read all day then that's also perfectly fine! No matter how much you plan and prepare your trip to Vietnam we assure you that this is the best way to spend your time in this country. The ease of living this way makes it the perfect country for adopting a much more relaxed approach to travel, and not just rushing about ticking boxes off your checklists.
So now we'll turn the focus of the Ultimate Vietnam Travel Guide a little more to those pesky practicalities of getting about comfortably in this amazing country.
What About Health and Safety in Vietnam, Is It Safe?
Vietnam is a really safe country to visit and the perfect destination for people planning their first 'big trip' away. Vietnamese people are generally very protective of visitors and you'll find the police do a very good job keeping an eye over guests. Truth be told the very rare incidences of serious or violent crime against tourists tends to involve other tourists rather than the locals. You should still take some care in the major cities.
There are places/districts worth steering clear of, although these are far from the major tourist hubs. Watch out for scam artists and pickpockets – these can be a nuisance – and as with pretty much anywhere a money belt is a sensible precaution, especially as you'll likely be using cash for most of your transactions.
It should go without saying but take care if you choose to drive on the roads and under no circumstances be tempted to do so while intoxicated. Beaches and coastal areas are really safe but the currents can be surprisingly strong. Be careful when swimming especially on remote beaches where there may not be any supervision or signage in place.
Healthcare quality is going to vary in Vietnam. Major cities have perfectly adequate facilities and visitors are usually forwarded to the best quality clinics. In more rural areas you'll be facing far lower quality care options – and arranging a transfer to the nearest big city should be a matter of urgency.
High-quality health insurance is essential for visiting Vietnam as top-quality care can easily hit U.S levels of expense. Repatriation coverage is not a bad idea, and make sure you are going to be covered for any extreme sports or difficult/dangerous hiking/climbing activities. Don't risk scrimping on your health insurance when visiting Vietnam, the additional cost is easily offset by the low prices you'll enjoy once in the country.
Visitors will need a yellow fever vaccination and there are plenty of other dangerous viruses and diseases endemic to the country. Chances are that short term visitors will be fine and if you're unlucky enough to become afflicted you'll at least be treated by facilities who know how to address the problems right away.
If you are staying for a longer than usual period here (or anywhere else in SE Asia for that matter) you'd be sensible taking plenty of additional vaccinations. Hep A & B, typhoid, measles, mumps, and a few others are worth having done. Learn how to spot the early symptoms of malaria and dengue fever.
In brighter news, the vast majority of people will experience nothing worse than the occasional tummy upset. Pack a basic medical kit with some essential remedies (pick them up at the airport if necessary), bandages, antiseptic, handwash, and so forth. Finding these can be quite tricky out in the sticks. Watch out for heatstroke, sunburn, infection from insect bites, dehydration, and exhaustion as all of these are very real daily risks in Vietnam. Keep out of the sun – hats are a good idea – wear lightweight clothing, drink water pretty much constantly, and try to find seats in the shade when riding public transport.
Be sure to make copies of your prescription and any essential medical notes with you to Vietnam (upload copies securely to the Cloud for additional peace of mind). You will need these to have your medication reissued if it is lost and expect to have to visit a local doctor if that is the case. Not all speak English so consider visiting a larger hospital where possible and be prepared to pay for this upfront. It is unlikely that your medications will be a familiar brand.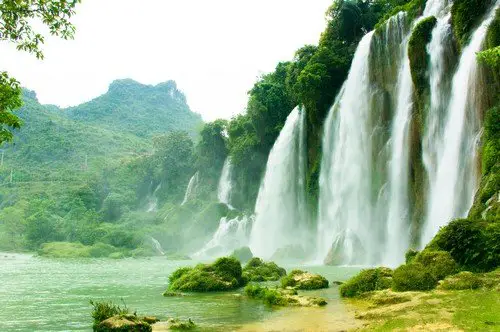 What is the Best Transportation in Vietnam?
How you choose to get around Vietnam will be an essential factor in your stay – and as you may expect, variety is usually the best way to go. Something worth pointing out here is that now and again you may feel like you are being ripped off. Chances are you could be right! It is important to understand that some prices are fixed. Most train and 'standard' bus fares charge universal prices that are basically set in stone.
However – prices charged by private buses, ferries and some cabs – will most certainly apply additional costs to tourists and these can sometimes become outrageous. We suggest you avoid this by purchasing your tickets ahead of departure and trying to avoid joining buses that are already en-route. You can haggle if you are being overcharged and usually – in 9/10 cases – refusing to board will rapidly lower the quoted prices to a more reasonable level.
That irritation apart, getting around Vietnam is really quite straightforward even though it can feel a little chaotic at first! Buses go everywhere and there are services devoted to 'locals' and 'tourists'. Don't assume this is some kind of segregation, it's just that the tourist buses tend to take more scenic and interesting routes rather than focusing too much on speed.
You can easily get around without even visiting a typical bus station as the pickup/drop off spots for tourist services are almost always situated near key attractions and accommodation spots. Fares are very cheap and you'll be able to travel on buses even on the absolute most minimal of budgets – just be aware that luxury services (basically those with air-con) often cost two or three times more.
An interesting option in Vietnam for those willing to splash the cash a little is to hire a car. While we wouldn't really recommend driving yourself, almost always these come with a driver! You may actually struggle to find anywhere willing to rent out a set of wheels without including a driver as well, but for groups splitting the cost, this can be a fantastic option. You could alternatively hire motorbikes to get around and once again these are very cheap to rent and run. Just take care and remember that you can pretty much get anywhere by safer means.
Ferries are a quintessential part of visiting Vietnam and a wonderful way of seeing the beautiful scenery at a leisurely pace. Boats vary from tiny tugs through to modern seagoing vessels, so pick whichever best suits your needs and budget. Biking is another option that has enjoyed a considerable boost in popularity recently. You'll be able to cycle on a good proportion of roads in the flatter regions without too much trouble, although take care in more mountainous areas and those prone to flooding.
Trains and planes are also perfectly adequate ways of getting about Vietnam without breaking the bank. It is worth paying extra for superior seats on the trains as the most basic tickets basically allow for a space on a wooden bench and little else. Superior classes can feature all the mod-cons and provide food/drinks. Purchase tickets in advance and remember that faster trains are much more expensive. You may actually have a better time spending the same on a lower speed train but in a superior carriage.
Something also worth noting is that the internal flight network is really good and very cheap. Air travel is hardly ideal for the environmentally conscious traveler but can be a sensible choice if you are short of time. Most airlines will offer online booking services that can provide outstanding value. Keep an eye on the luggage allowances as these vary quite considerably.
What Are the Best Accommodations in Vietnam?
You'll be able to find somewhere to stay wherever you go. It is no exaggeration to say that you could turn up in a remote village and find someone willing to put you up for the night for a few dollars. We wouldn't necessarily advise that you do so, but remember that this is a very friendly and accommodating country and you'll be hard-pressed to be stuck for somewhere to rest up for a night.
Accommodation is really cheap in Vietnam especially when you consider that you'll be paying more than locals no matter where you choose to stay. Haggling is an option here although some of the more popular hotels/hostels may just point to the door!
If you do feel like pushing your luck – or more likely are just irritating at being ripped off – then just walk away. You should not need to pay more than $15/night for a very basic double room. Double that for mid-market options (for instance with a pool). To an extent, the accommodation sector is a buyer's market in Vietnam – just don't get too demanding otherwise things may turn argumentative.
If you are adopting a more 'free-spirited' approach to touring Vietnam then chances are you'll only be looking to book accommodation in advance at a couple of key destinations. Until quite recently that posed a slight headache as you'd have to trust to luck that you'd find a suitable place to stay at reasonable rates.
You're more likely to be overcharged if you arrive late, tired, and not in the mood to haggle! Nowadays almost all hostels and hotels will be listed online and a good proportion will accept automated bookings via the web. Use that to your advantage as calling hostels/hotels by phone can lead to some communication problems.
Be openminded when it comes to where you choose to stay and remember that standards may not quite be as high as you'd be hoping in many cases. You tend to get what you pay for in Vietnam and although general standards have improved in recent years, you'll only get a five-star experience at a world-class five-star hotel!
Another point to consider is that there is a growing private accommodation sector in Vietnam – the likes of Airbnb and so forth are increasingly common – but don't forget that you'll almost always be able to find a place to stay on a casual basis. How far you plan ahead is entirely up to you.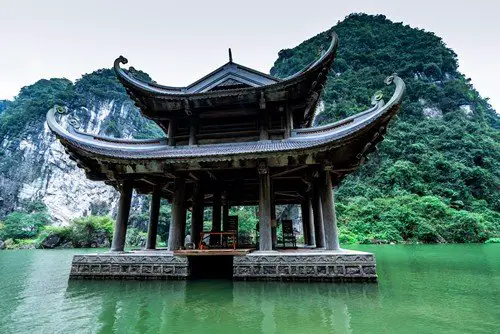 How Can I Practice Responsible Tourism in Vietnam?
How you choose to spend your money will make a big difference in Vietnam. This is still a very poor country and even though conditions are gradually improving, Vietnam is still recovering from decades of conflict and economic sanctions. Try your best to spend money away from the big tour companies especially if you are touring the country as part of a cruise.
The more you spend in local places the better the consequences for the people who make this country so fantastic and memorable. You'll notice that not many people are going to beg you for money in Vietnam – these are very proud people – but buying a trinket for a dollar is going to make a serious difference to one person's day.
Pick your locations carefully. Halong Bay is probably the best example of how rampant tourism expansion has started to make somewhere rather magical lose a little of its inherent beauty. Check it out by all means but why not head elsewhere where the scenery is just as amazing and the service probably a heck of a lot better? You'll get that quite a bit in Vietnam, as the country is really easy to travel as a 'checklist' traveler. Veer off the beaten track and you'll absolutely have a better time while not making existing problems grow worse.
Make sure you pick responsible tour operators. Do not ever consider those who offer scuba diving experiences that allow people to take coral home with them. Avoid anywhere which boasts of captive animals as these will live in utterly degrading conditions. Vietnamese 'zoos' should generally be avoided – head to conservation charities instead.
Last but not least, human trafficking and child sex exploitation are both still serious issues in this country. Give your money to bars/hotels which advertise a zero-tolerance policy towards these. Feel free to report any other tourists who look as if they are participating in these activities to the authorities. It may not make any substantive difference but exposure matters.
What Food Should I Try In Vietnam?
You simply cannot go wrong here! There are far too many foods to list in the Vietnam Travel Guide – and part of the fun is trying them out for yourself anyway. Try and mix up your meals by using freshly cooked street food (avoid quieter stalls where hygiene standards may not be that great) during the day and lavish meals at night. Most meals tend to be based on small multiple dishes – kind of like a form of tapas – so expect to be served soups and main courses to be served at the same time.
Pho soup is probably the best known Vietnamese food and you'll find countless places offering 'the best in Vietnam'. It comes in many different styles but is basically a noodle soup to which you add ingredients of your choice. That could be meat, offal, vegetables, fermented vegetables, and pretty much anything else you can think of! Pho is a common breakfast staple although you'll be able to enjoy this versatile dish at any time of the day.
Goi Cuon (spring rolls) and Banh Xeo (crispy pancakes) are often served on the side of the main dishes whether you ask for them or not. Expect to be offered noodles or sticky rice depending on whether you are opting for a curry or stir-fried option. Ca Kho To – a kind of caramelized fish option – is a delicacy and well worth checking out. If you start to crave something a little more recognizable, look for Banh Mi meat sandwiches packed with pickles and veggies and served on a baguette.
Vietnamese food is one of the absolute delights of visiting this country and you'll never be stuck for choice. Anyone with food allergies ought to be a little careful as fish oil/sauce is used very widely. The same is true of nuts.
While you can certainly enjoy the country as a vegetarian or vegan (Vietnamese people eat surprisingly little meat/dairy compared to most) you may need to exert particular care especially out in the more remote parts of the country. Don't necessarily expect them to understand the more specific aspects of vegetarianism.
What Should I Pack for A Trip to Vietnam?
We highly recommend a basic medical kit as described previously. You'll have no problems picking up anything you may need in the country within reason just don't expect it to necessarily be the same quality that you're used to. A decent waterproof is a good idea, and money belts are a sensible precaution especially if you are going to be in the country for a long time. Remember to bring a plug adaptor for any electronics (if needed) and simple extras such as a headtorch can also be more useful than you'd assume. Store copies of all your documents securely online just in case.
What Clothes Should You Wear In Vietnam?
We at the Vietnam Travel Guide highly recommend that you dress a little more smartly in this country than you may assume is necessary. People will treat you better and more respectfully if you are well dressed when visiting historic/iconic destinations. Some temples actively refuse entry to people wearing shorts and other 'tourist wear'.
Avoid wearing anything especially offensive or gratuitously revealing. Truth be told you'll be better off wearing lightweight and long-sleeved shirts/tops and trousers anyway as the heat can be quite phenomenal.
In the broadest possible sense, it is worth remembering that there is a kind of unspoken difference between 'tourist areas' and 'locals areas' in Vietnam. In the former, you can wear whatever you like and nobody will care much. Outside of those areas, you should dress in a more accommodating manner towards your hosts. Follow that basic rule and you'll be fine.
What Are Some Interesting & Important Facts About Vietnam?
We're approaching the end of the Vietnam Travel Guide and hope you have found it an enjoyable and enlightening read. Vietnam is far more popular a destination to visit compared to just ten or twenty years ago, but by no means does that make it remotely spoiled.
So far the country has not been anywhere near as gratuitously commercialized as others in the region, and it serves as a nice contrast between modern Thailand and the much less developed Laos.
It is really very safe and straightforward to get about, in no small part thanks to the fact that the locals really do like to welcome well-behaved visitors. It isn't without its problems – nowhere is – but there are certain parts of this country that do deserve to be considered real-world paradises.
Hopefully, this Vietnam Travel Guide will have helped encourage you to consider adding this spectacular destination to your own travel wishlist. We'll conclude with a few fun little facts about Vietnam – and be assured, there are plenty more still out there to learn!
▸ Ho Chi Minh is a bonafide national hero and celebrated as the liberator of Vietnam.
▸ Water puppetry dates back to the 11th century.
▸ You can boil eggs in the Bin Chau hot springs.
▸ Snake wine does exist and is considered a health tonic. We advise you to stick to alternative beverages…
▸ Only Brazil produces more coffee than Vietnam. A local delicacy is a black coffee mixed with a raw egg…
▸ Vietnam contains 16% of all global species and is one of the most diverse ecologies on the planet.
▸ LGBT rights are enshrined in law and same-sex marriage is now entirely legal.
▸ It is illegal to ride a motorcycle without a helmet – sadly this rule is not very widely enforced.
▸ You may find a Temporary Residency Card is cheaper and lasts longer than a standard visa. Apply well in advance.
▸ Vietnam has one of the world's lowest unemployment rates and boasts 94% literacy.
We hope you enjoyed reading the Budget Vietnam Travel Guide – and good travels! Contact us with any questions you may have about travel to Vietnam.
You might also like some of the articles from our website about boondocking and travel.
5 Best Ways to Visit Techatticup Gold Mine In Nevada
12 Super Reasons To Visit Mount Charleston Nevada
10 Great Reasons to Visit The Valley of Fire Park
9 Great Hiking Trails In Red Rock Canyon
For complete photos and videos of our trip visit our photo on our Facebook Page
You May Want to Join Our Boondocking Group on Facebook For More Information