Put your doubts aside, these Korean Instant Pot recipes, like noodles, really do work in the trendy pressure cooker, and in a fraction of the time it takes to cook them the old-fashioned way. As we get busier and our living spaces get smaller, the best way to save time and money when cooking at home is to use tools that can do more than one thing.
The Instant Pot is a multicooker that uses both temperature and pressure to do things like bake, steam, and saute. It has become a favorite in many Korean homes because of the traditional Korean Instant Pot recipes.
People kept asking Nancy Cho, who wrote The Easy Asian Cookbook for Slow Cookers, when her Korean Instant Pot recipes book would come out. She wondered how the gadget would work with Korean dishes that take a long time to cook, like galbijjim and sagol gomtang.
Selina Lee, who grew up in Seoul, Korea, remembers that her mother used to make rice, braised meats, and fish in their old pressure cooker, which made a train-like sound.
By using pressure to cook Korean Instant Pot recipes, the Instant Pot can cut cooking time by up to 70%, especially for stews and other dishes that need to be cooked slowly. With a built-in 24-hour timer and food warmer, you can add the ingredients ahead of time and set the cooking time so that you have fresh food when you wake up or a hot dinner when you get home.
We often take safety for granted, but those of you who have accidentally left the stove on after your pot has boiled dry will be glad to hear that the Instant Pot has safety features. Temperature and pressure sensors inside make sure that the food is cooked perfectly and stop the water from boiling over and causing other problems that can happen with stovetop pressure cookers.
Most Popular Korean Food and Korean Instant Pot Recipes
Through hundreds of years of social and political change, Korean food has changed. Korean food comes from ancient farming and nomadism in Korea and southern Manchuria. It shows how the natural environment and different cultural trends interact in a complex way.
Most Korean food is made with rice, vegetables, seafood, and (at least in South Korea) meat. Traditional Korean food doesn't have much dairy in it. The names of traditional Korean meals come from the number of side dishes that go with short-grain rice cooked in a steamer. Nearly every meal includes kimchi.
Sesame oil, doenjang (fermented bean paste), soy sauce, salt, garlic, ginger, gochugaru (pepper flakes), gochujang (fermented red chili paste), and napa cabbage are some of the most common ingredients.
Each province has its own ingredients and meals. Many regional dishes have become national, and dishes that used to be regional are now found all over the country in many different ways. Once upon a time, the royal family of Korea ate food from all over the country at the royal court. Korean culture has rules about how to act around food.
With these ingredients and Korean Instant Pot Recipes everything is perfect to use your Instant Pot.
We will share some of the most popular Korean Instant Pot recipes along with some of our cooking tips.
25 Great Korean Instant Pot Recipes
---
---
check out our video
---
---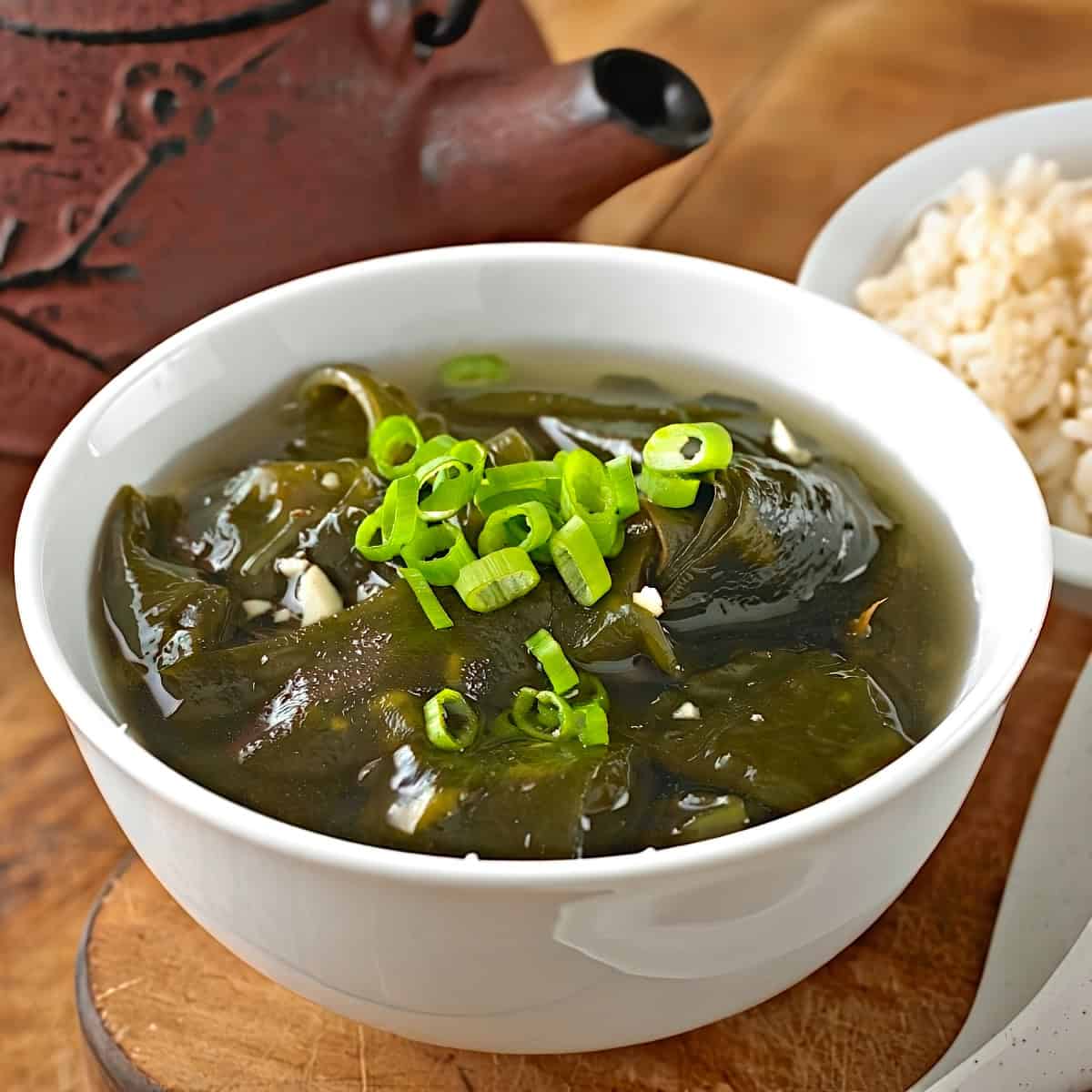 If you grew up in a Korean household, chances are you ate the Korean Instant Pot recipe Miyeokguk on your birthday. Korean moms typically will make this "Birthday Soup" for their children to celebrate. This is because Korean moms will eat tons of this soup after giving birth! They say that miyeokguk is good for breast milk production, and healing from delivery.
I can tell you from experience that miyeokguk was a soothing meal after delivering a baby! I wish I had an Instant Pot after delivering my kids, as it would have made making this soup so much easier!
Instant Pot Korean Beef is tender, flavorful Korean Instant Pot recipe for beef made in a pressure cooker. Recipe includes an explanation of gochujang and a gochujang substitute. This Instant Pot Korean Beef recipe is a variation on my slow cooker Korean beef recipe, which is one of my favorite crock pot recipes.
The Korean beef is super tender and packed with flavor. The Korean Instant Pot recipes makes plenty of sauce, and I love to serve it spooned over the beef.
Rather than having to slow cook it all day, the Instant Pot cuts the total time cooking from 6-8 hours to just over an hour. Most of that time is hands-off, which makes this a pretty easy dinner recipe.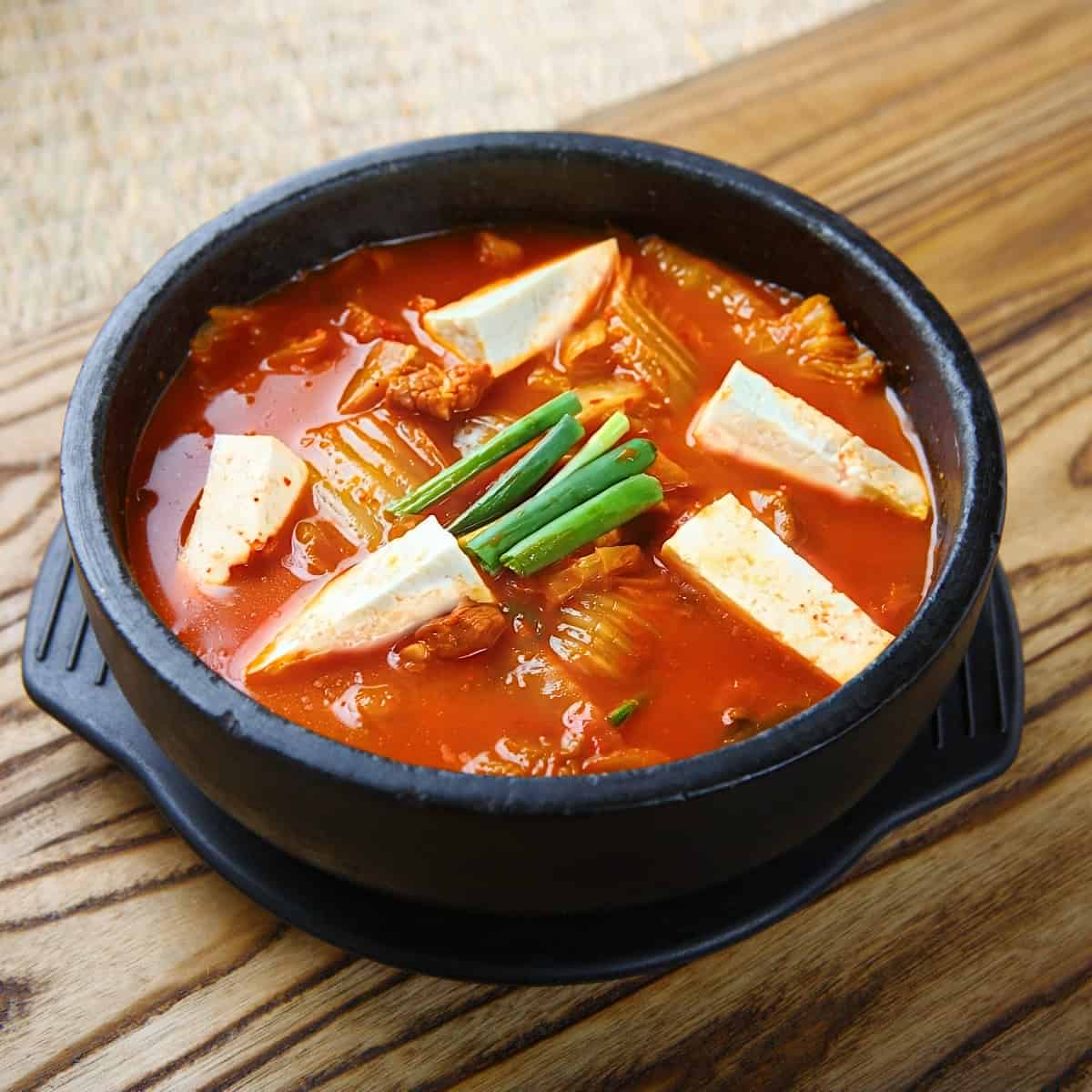 This Instant Pot adaptation of the Korean Instant Pot recipe for stew made with kimchi is so flavorful and rich! The texture of the kimchi turns out nice and soft in a fraction of the time. Kimchi jjigae (김치찌개) is a classic Korean stew made with flavor-packed old kimchi! It absolutely is one of my favorite comfort foods of all time. Lately, I've been making it in my Instant Pot, and I really like how it turns out.
The stew is flavorful and rich, and the texture of the kimchi turns out nice and soft in a fraction of the time. In this recipe, I've adapted my stovetop kimchi jjigae recipe for my 6 quart Instant Pot.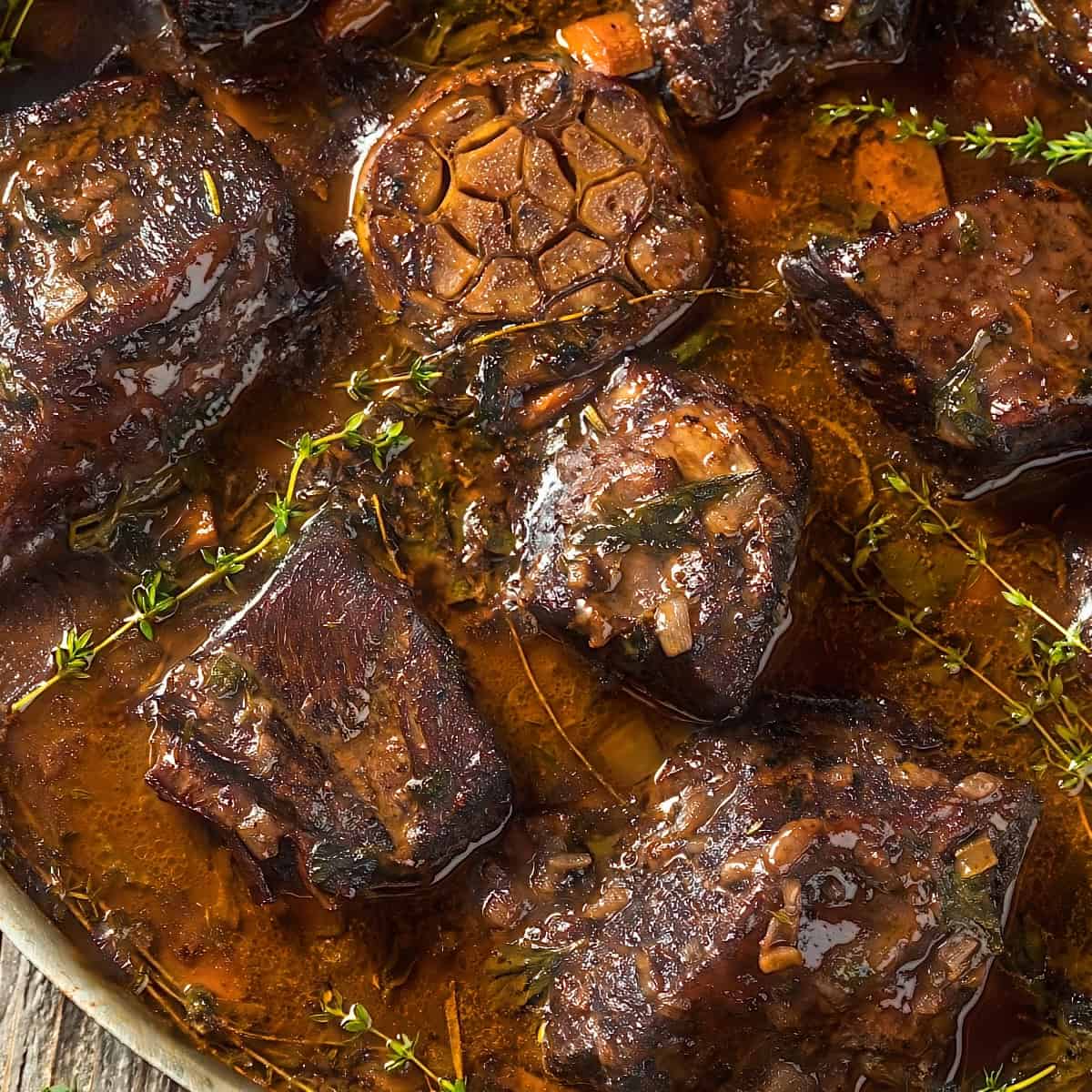 Try this super flavorful Korean Instant Pot recipe for short ribs made in an Instant Pot (or in any other electric pressure cooker). The sticky sauce glazed meat is bone fall apart tender and lip-smacking delicious!
Today, I'm sharing my first Korean Instant Pot recipe for your instant pot. During this time, I have tried several Korean recipes in this pressure cooker, but by far the best one to come out so far is today's braised Korean short ribs (aka galbi jjim cooked in Instant Pot)!
And, I tell you, these ribs give a ton of flavor while being less time and labor intensive when compared to traditional galbi jjim. It really tastes amazing and I can proudly say that it's our family's favorite dinner at present.
One of my favorite Korean Instant Pot recipes to order at a Korean restaurant is Kalbi Tang. The key to a good Kalbi Tang is a wonderfully smooth clean tasting beef broth. The short ribs should be fall off the bone, and you will love the taste of this hearty soup!
You May Also Like: 40 Best Authentic Chinese Foods With Easy Recipes
Korean Instant Pot recipes for ground beef are not only delicious, it is a quick meal. This flavorful, versatileAsian ground beef recipe is made with ingredients you may already have! Cook your rice right along with this pressure cooker Korean Beef for a flavorful one-pot meal! One of my most popular Instant Pot ground beef recipes.
When you get bored with what you have been making for dinner, and want something different to make with that ground beef you have, Instant Pot Korean Ground Beef is a great meal to make. Do you want tacos? Make Asian tacos and wow the family! Want a rice bowl? The rice cooks at the same time as the beef, so there's your one-pot-meal!
I love a fast and easy Korean Instant Pot recipe that can be made into different tasty dishes. Any time you can cook more than one thing at a time in your pressure cooker, you save time.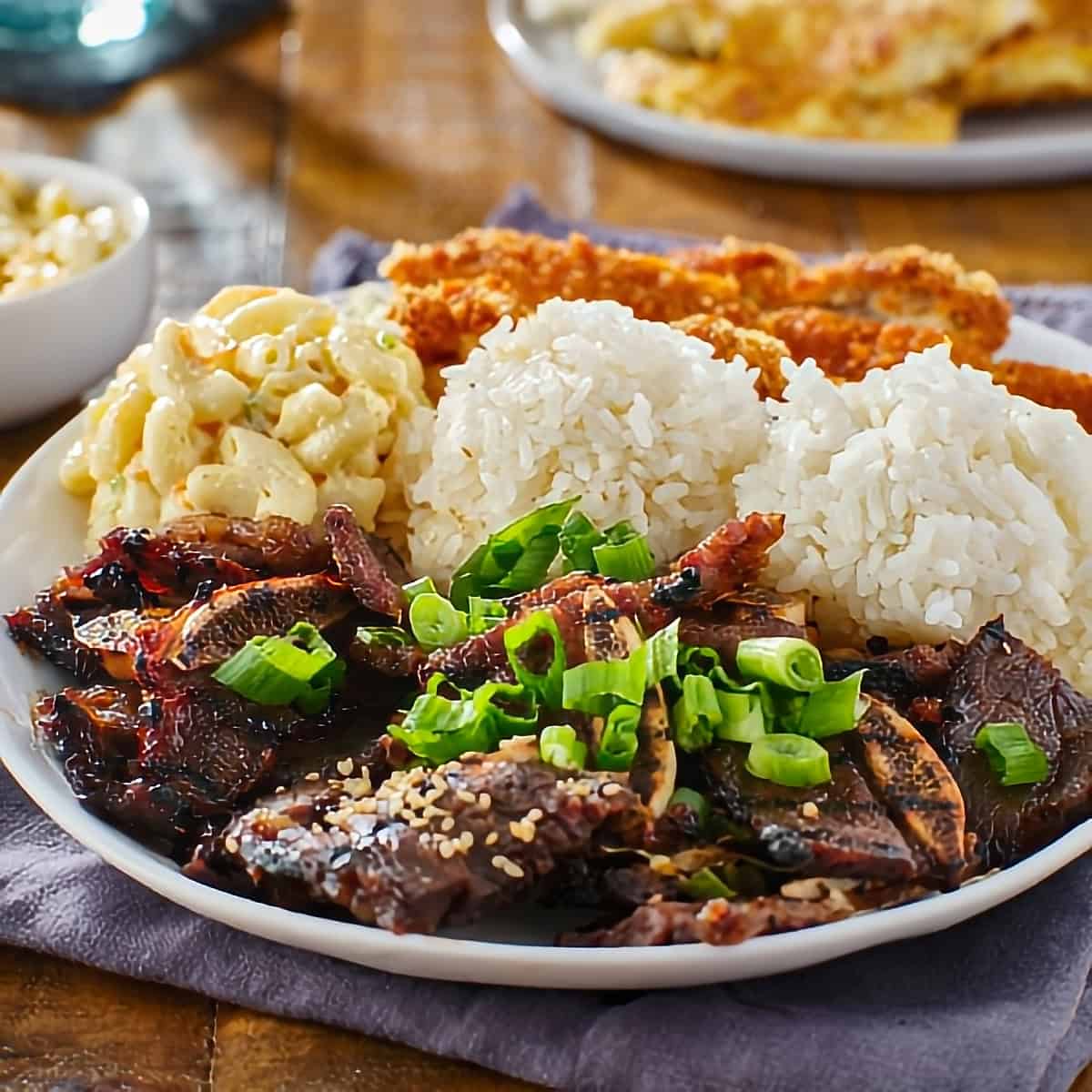 Sorry, I don't mean to shout at you, especially on a Monday, but it's true what I said up there, this is the best Korean Instant Pot recipe. It's an under thirty minute meal, super simple, and extra delicious.
Ok, all the dramatics aside, I do truly love this recipe and am very excited to share it with you guys for so many reasons.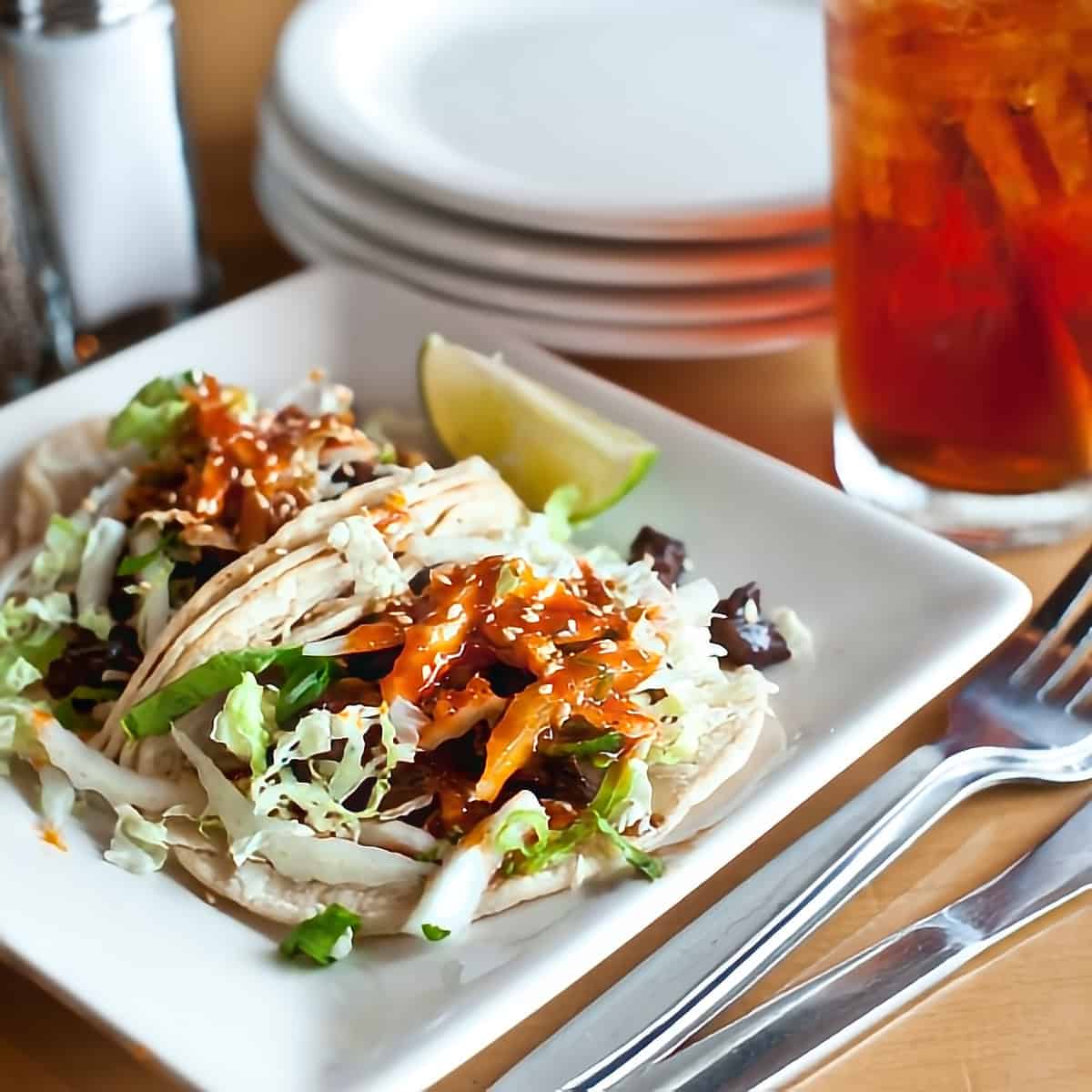 Made these from a Korean Instant Pot recipe when a friend was visiting and we absolutely loved these. minimal prep + instant pot = my fav kind of recipe. Guys, I have mixed feelings about the Instant Pot. Mostly because I don't like telling you that you need to buy something when I think you probably don't need it.
You probably already have a ton of unused appliances in your kitchen and I would be adding to that long list. That stresses me out. On the other hand, YOU KINDA NEED IT. It can cook your meat in less than an hour. Wait though: it can cook your meat in less than an hour!! You don't have to plan ahead.
Start your week off right with this Korean Instant Pot recipe for a tasty Korean beef bowl. Your family and friends will absolutely love this meal! It tastes fancy but only takes a couple hours to prepare this fall-off-the-bone shredded Korean beef with your Instant Pot.
How amazing do these Instant Pot Korean Beef Bowls look?! Let me just tell you, think of the most delicious beef roast you have ever had. The kind of beef roasts your mom or grandma make for the holidays. The kind of beef roast that cooks all day long.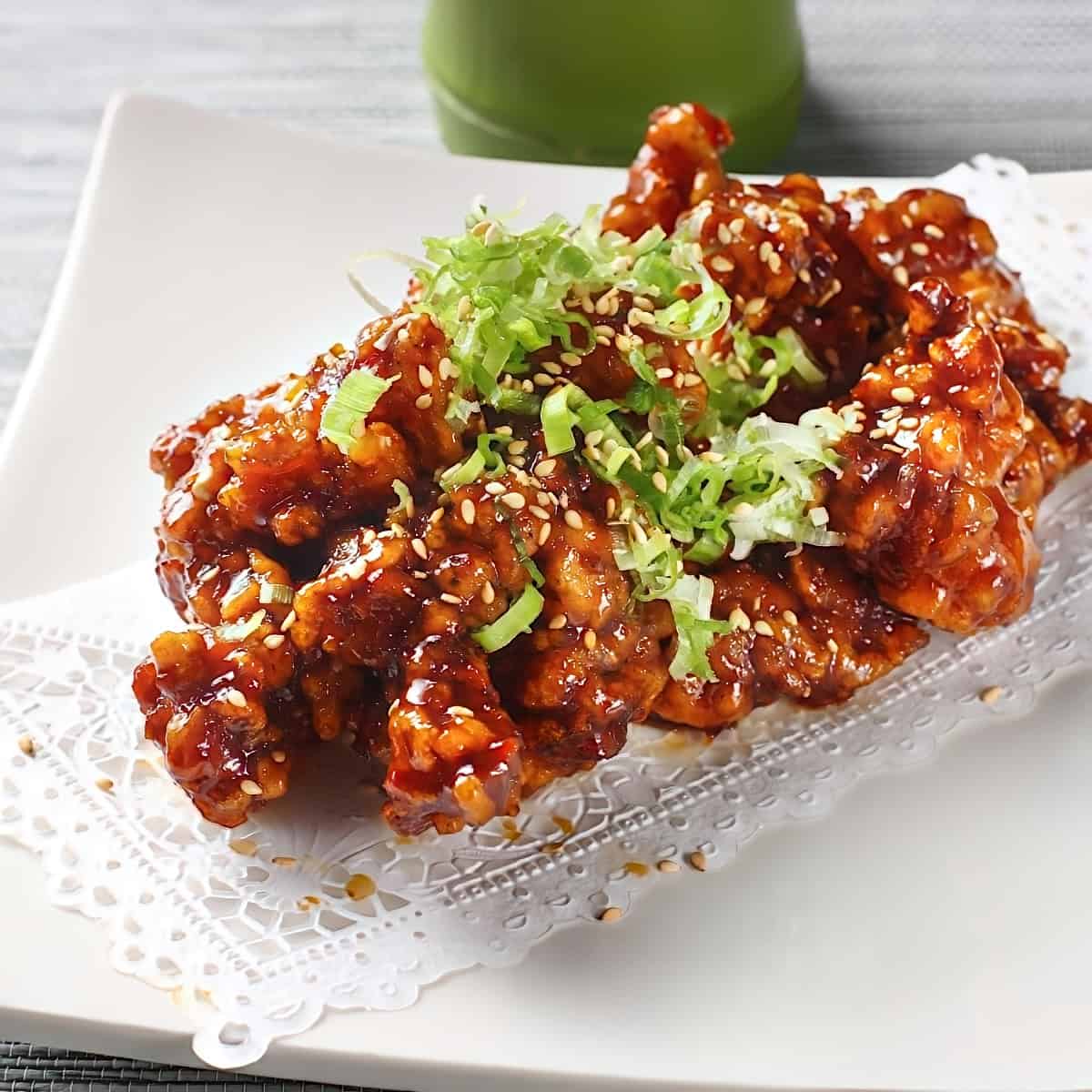 These Korean-style beef strips are melt-in-your-mouth tender and super tasty. The delicious marinade with garlic, ginger, soy sauce and sesame oil totally permeates the beef and gives it so much flavor. Plus, it's cooked in the instant pot so it's a breeze to make.
What I love about this easy Korean Instant Pot recipe is that it has all the classic tastes of homestyle Korean cooking all in one dish – with flavors from sesame oil, soy sauce, ginger, garlic – you simply can't go wrong. It's an explosion of flavors in your mouth!
You May Also Like: 31 Popular Japanese Food & Japanese Dinner Recipes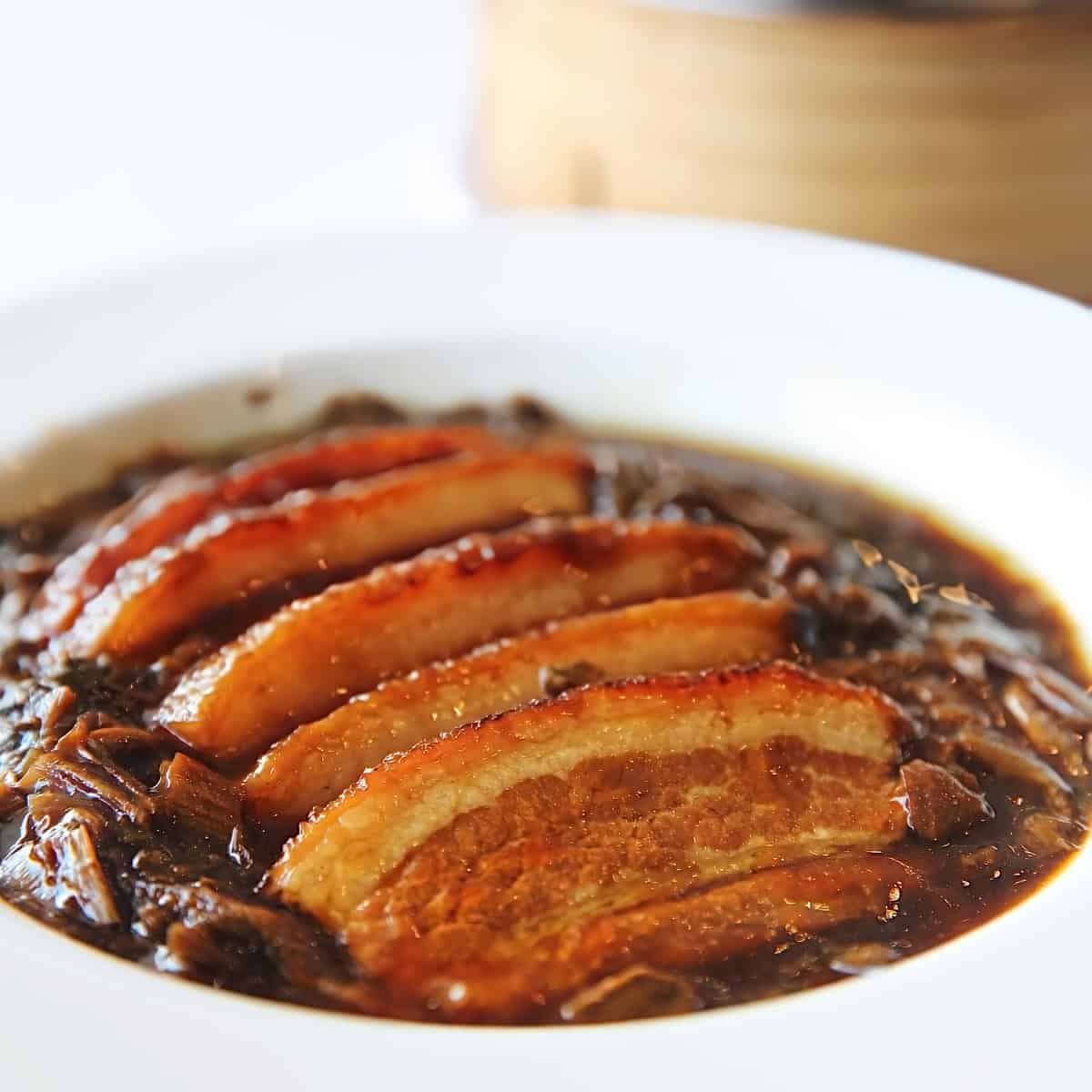 Bossam, or Korean style Boiled Pork Belly, is a wonderful dish that typically is served with a spicy radish side dish (musaechae) and pickled cabbage wraps. This is not easy to find in Korean restaurants because it normally would take about 2 hrs on the stove top. For that reason most of the time this dish served cold, which it still is delicious, but my preference is to eat this dish warm!
This Korean Instant Pot recipe makes it super easy to make this dish at home, in under an hour! While the Instant Pot is cooking the pork belly, I will prepare the radish dish. You can then serve the pork and radish with either red leaf lettuce, or pickled nappa cabbage to wrap together for the perfect bite!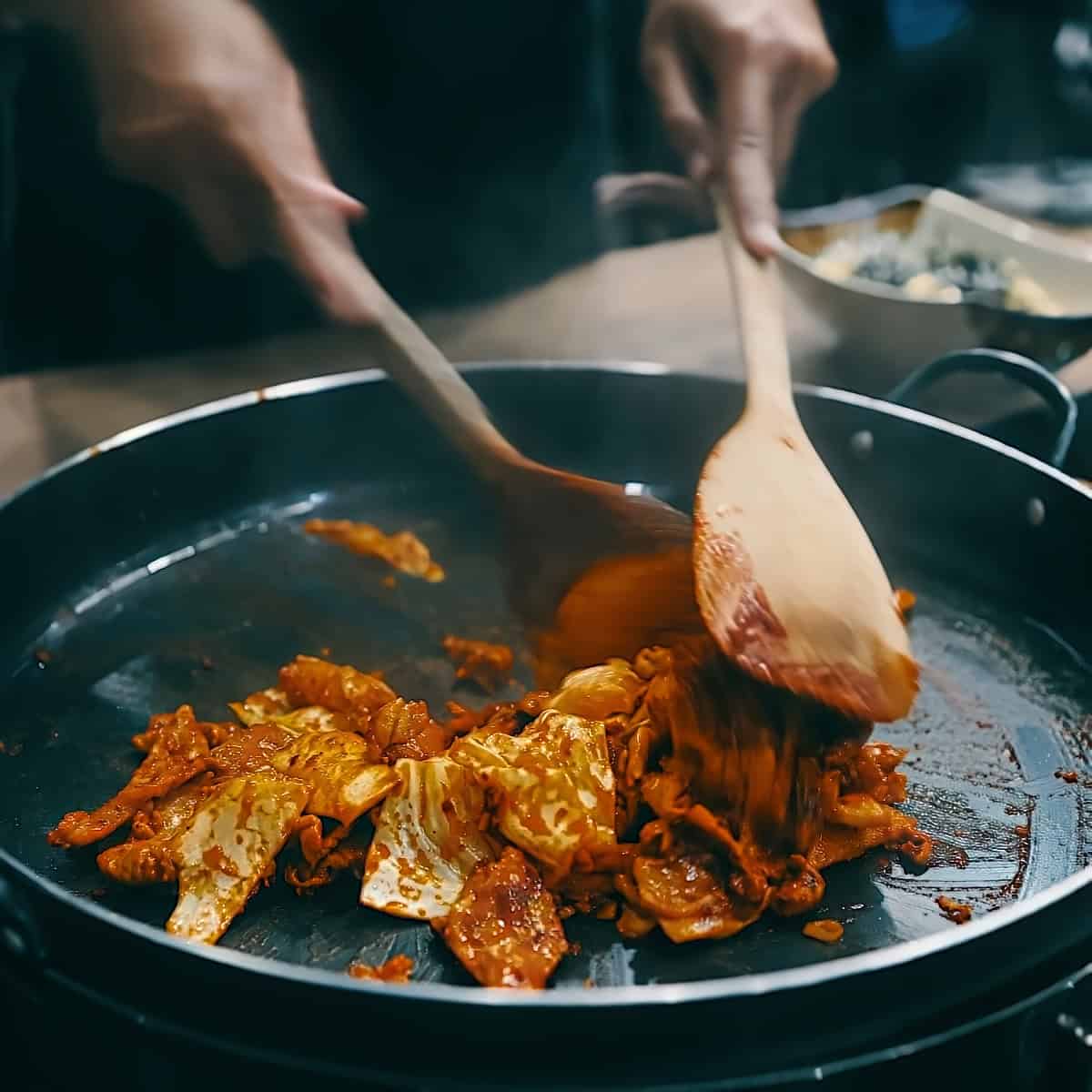 Savory Dae Ji Bulgogi or Korean Spicy Pork cooks up flavorful and tender from this Korean Instant Pot recipes into a great low carb keto spicy pork dinner. Wrap up the meat in lettuce leaves and enjoy the crunchy, spicy goodness.
I love grilled meat as much as the next girl. But there is something about making this meat in the pressure cooker first, and then caramelizing it, that makes for the most tender little morsels of umami goodness you have ever had.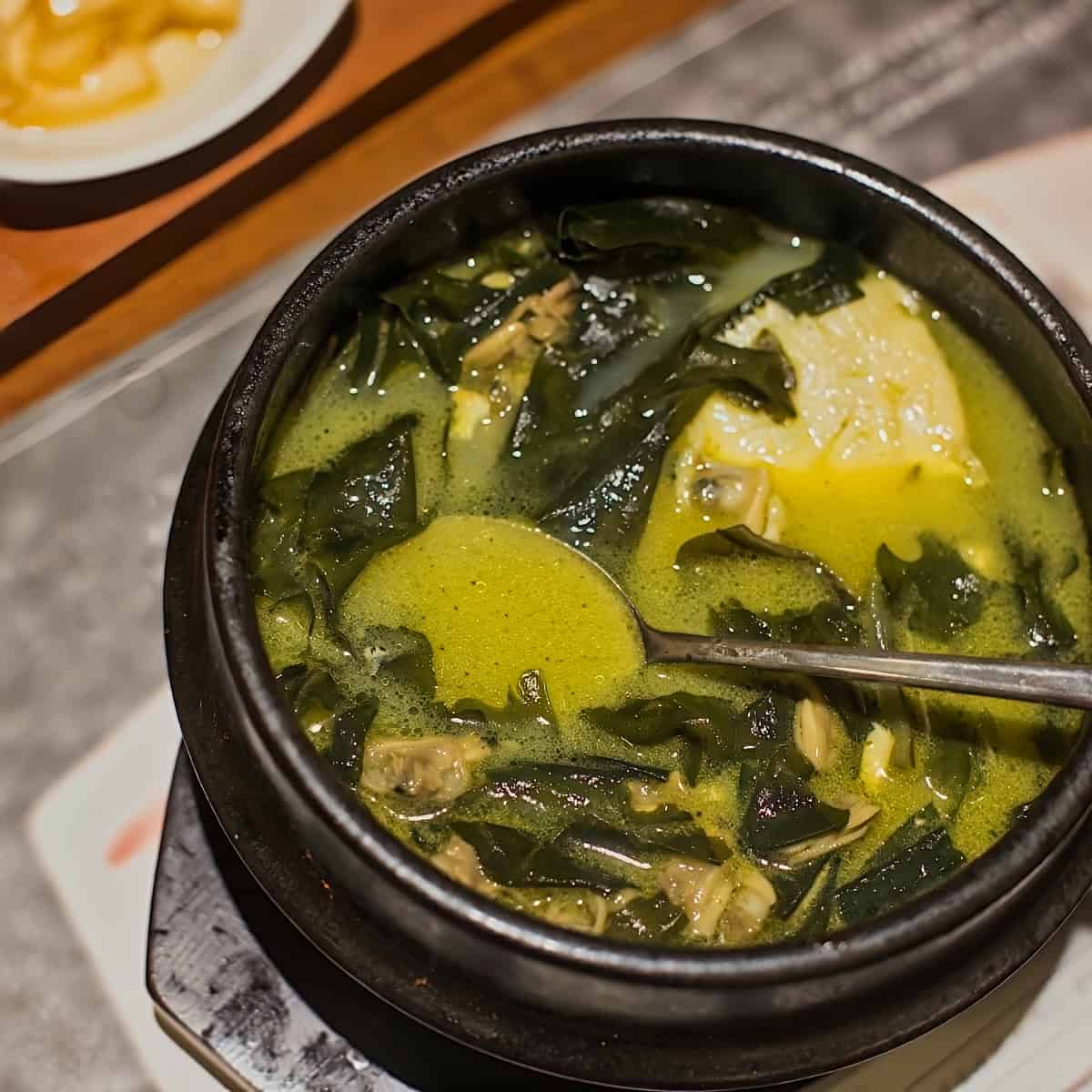 Try this light, healthy, and nutritious Korean seaweed soup – Miyeok guk recipe. It's very easy to make and comes with many benefits!
Korean seaweed soup (miyeok guk or miyuk guk, 미역국) is a soup predominantly made with sea mustard also known as brown seaweed (undaria pinnatifida) or Japanese wakame.
The soup is also typically accompanied with some form of protein (e.g. beef, seafood – mussels or prawns, or tinned tuna) along with light seasoning (salt, soy sauce, garlic and roasted sesame oil).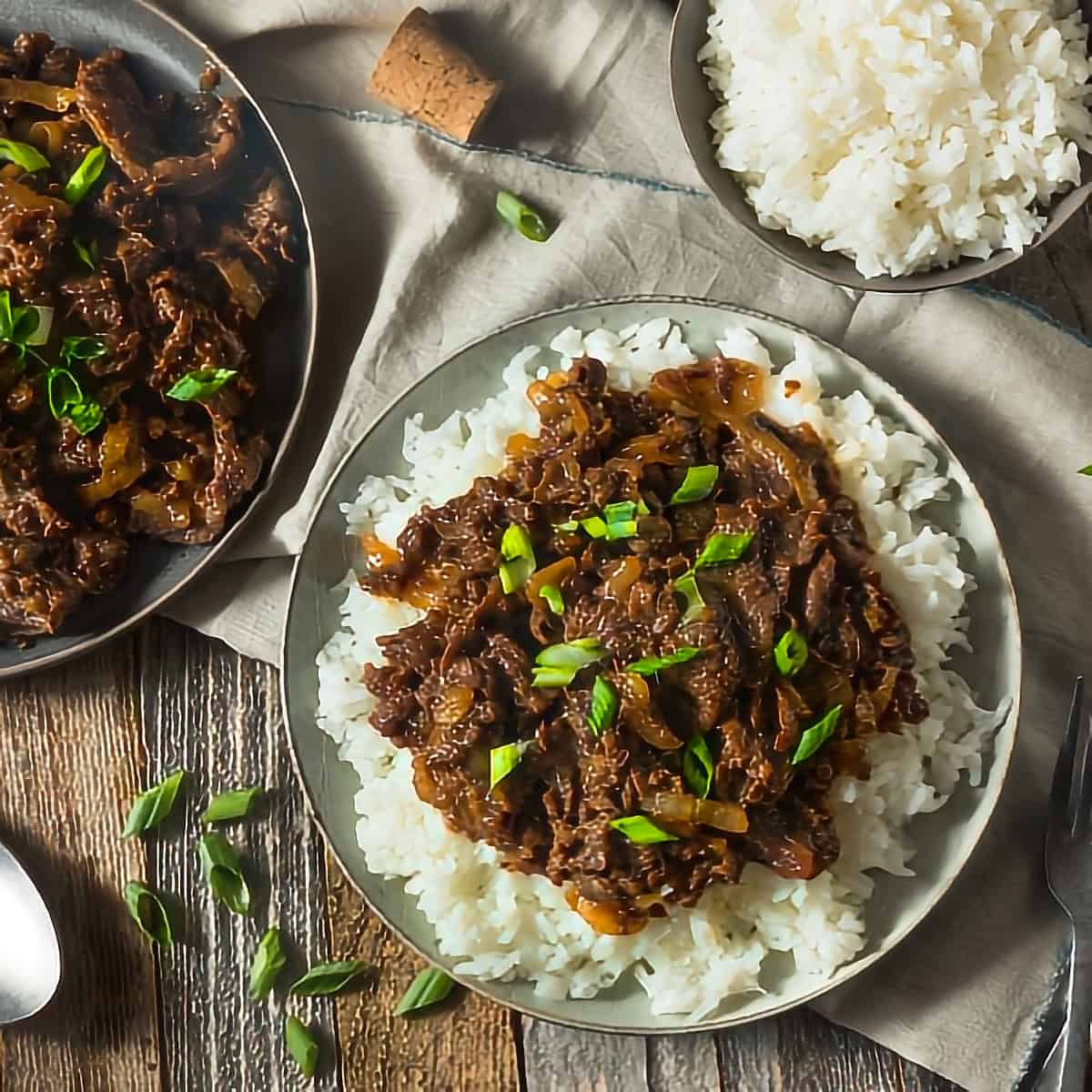 We made this Korean Instant Pot recipe for ground beef and rice the other night and boy was it good! The next week we made it with ground sausage and once again this pressure cooker recipe was a hit. Enjoy this and then try a few other easy Instant Pot recipes here.
Yes it sounds quite simple, but it may become your new family favorite meal too. You can use long grain or Jasmine rice in Instant Pot to make this. Use what you like.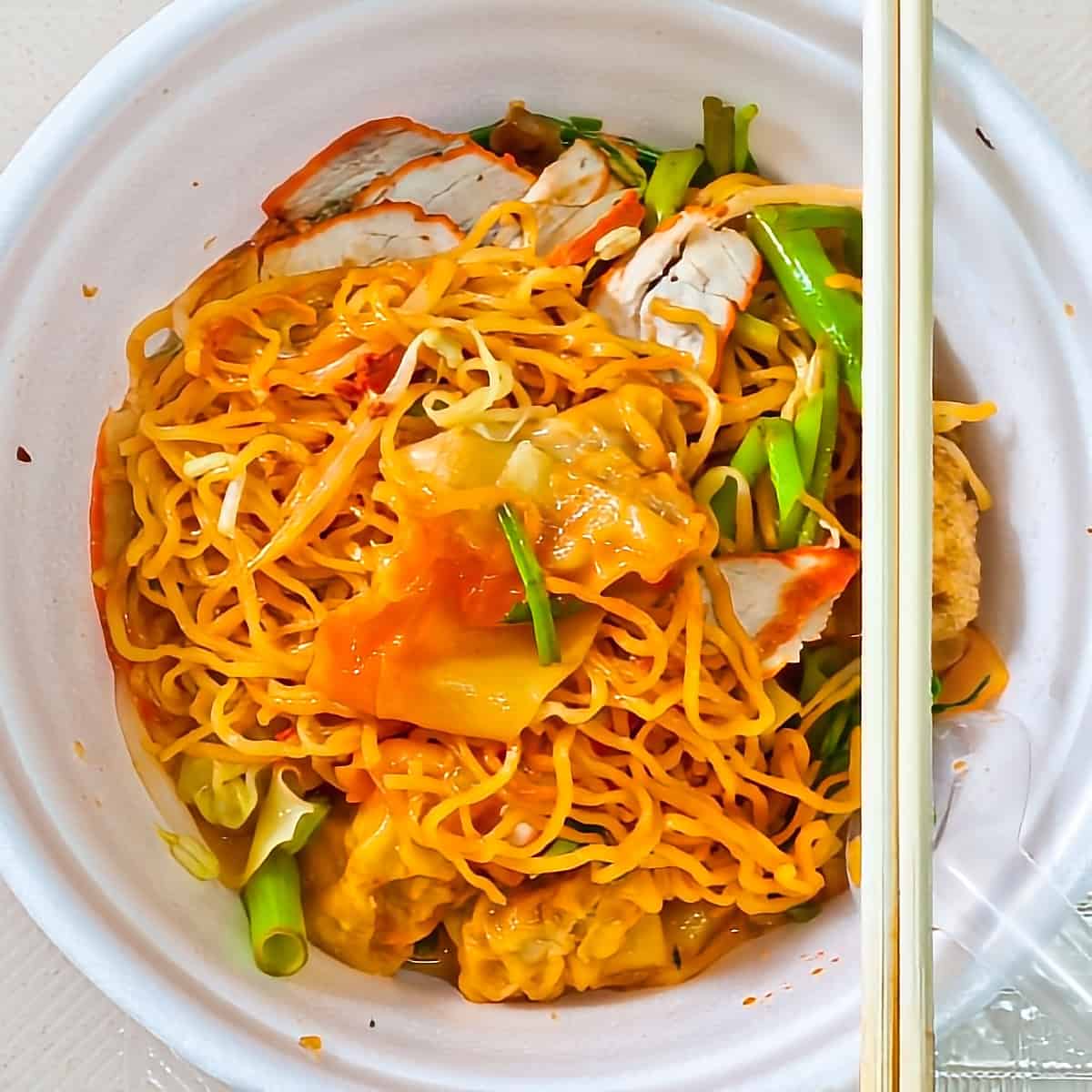 Korean BBQ Noodles are tasty and delicious and this Instant Pot barbecue noodles recipe is one you will love to try. If you're a fan of stir-fry, noodles, ginger, honey and soy sauce, then you will love this fantastic Korean Instant Pot recipe.
Hokkien noodles are fresh egg noodles often used in Asian dishes. Hokkien noodles are best cooked, boiled or fried in a pan or wok. The process of cooking egg noodles is pretty straightforward and you can get super rich fragrant noodles when combined with the right ingredients!
There's no need for a takeout when you can make this fantastic Korean Beef stir fry in your Instant Pot at home!
You May Also Like: 25 Best Traditional Nepal Recipes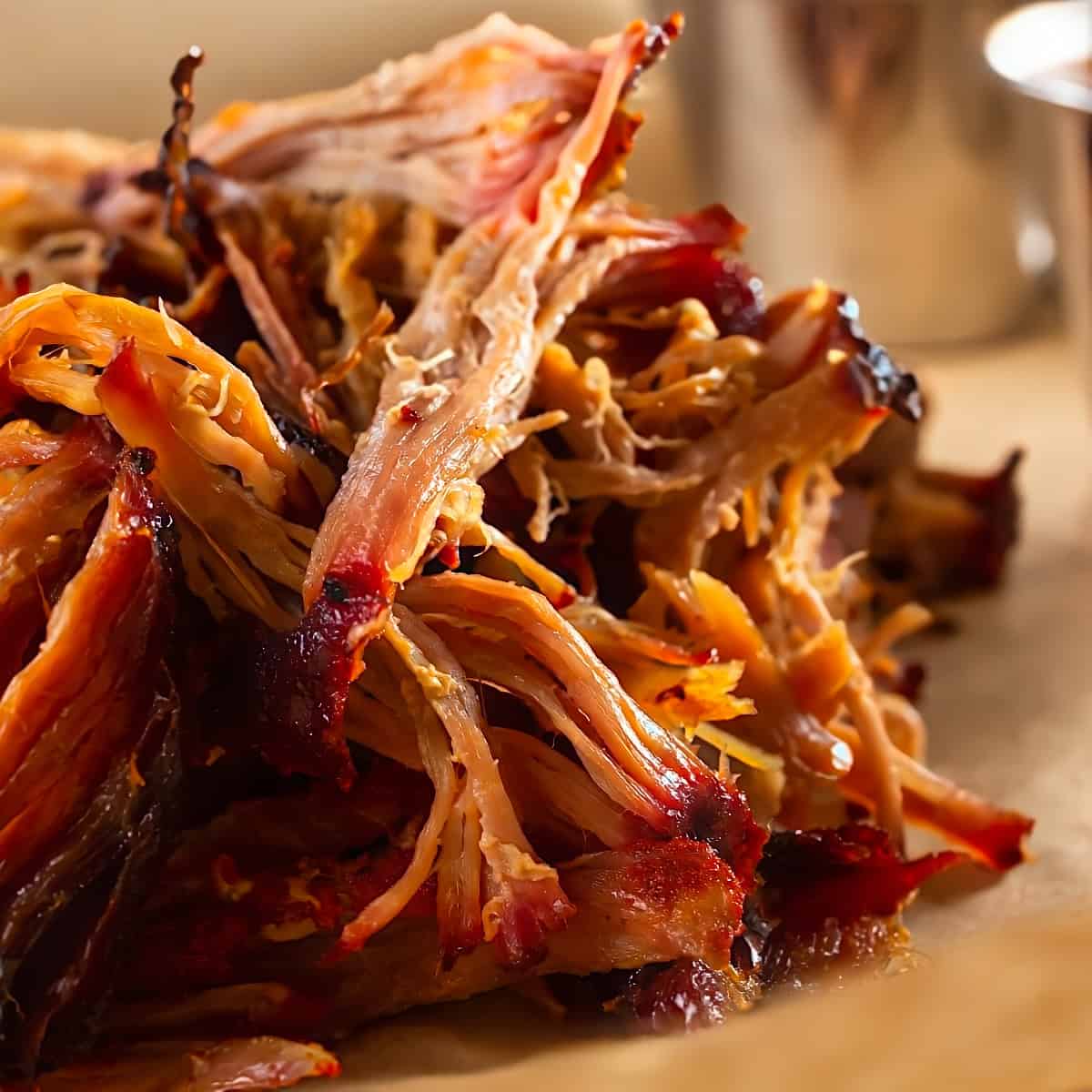 Speed up your meat prep with an Instant Pot, and use the leftovers for tacos the next night! This Korean Instant Pot recipe comes out so yummy! Super tender roast shredded with tangy barbecue sauce is great as sliders or over rice for dinner!
Have you tried Instant Pot BBQ beef yet??!! It's great for dinner, potluck dish, and a must have appetizer when throwing a Super Bowl football party. (participant in the amazon program, affiliate links present)
Like I said, I used a round roast. I've used chuck roast to make this too if that is what I have on hand. We've even done this same method to make pork butt in Instant Pot. It's just that easy.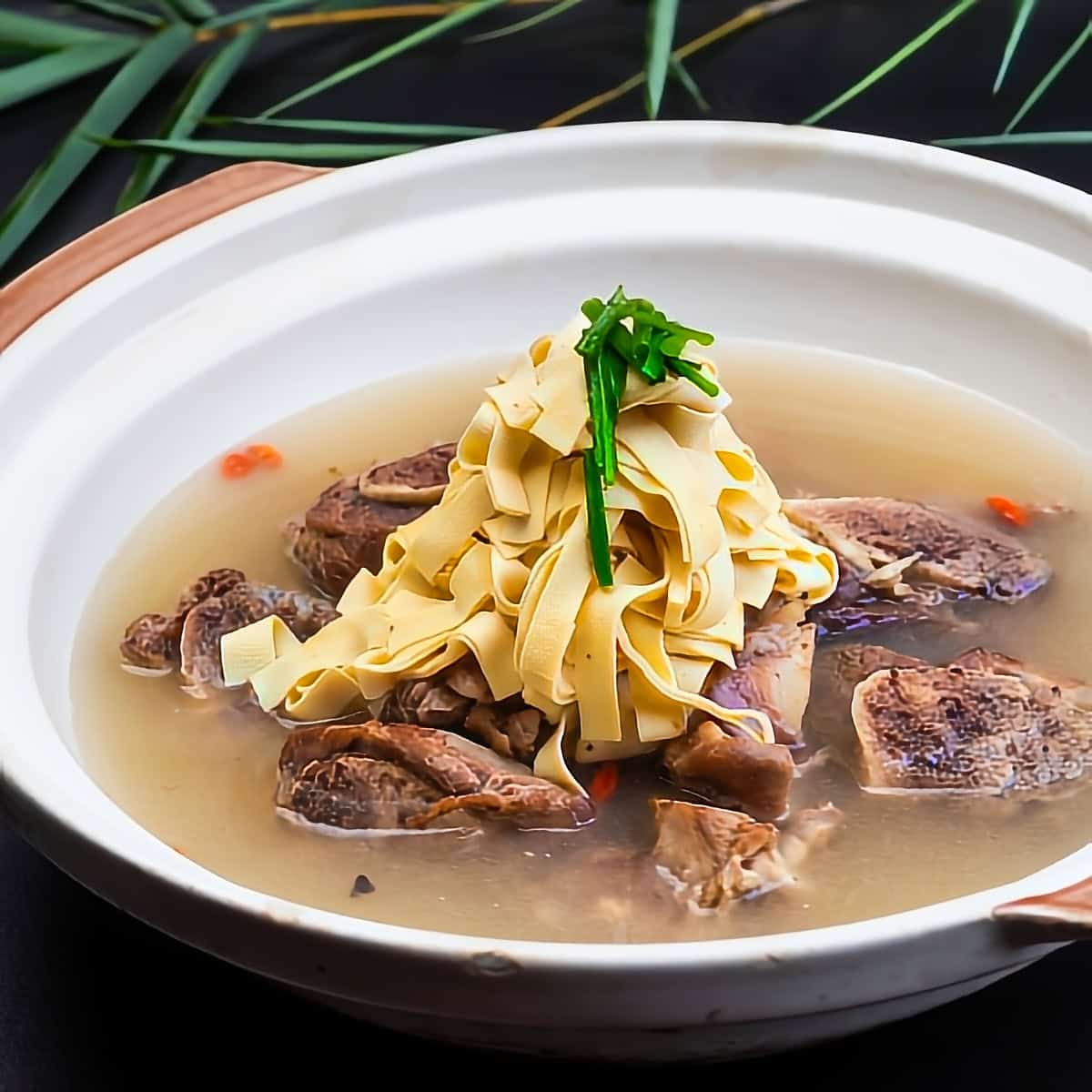 Super easy to make this Korean Instant Pot recipe for Gamjatang (Korean Pork Bone Soup 감자탕)! You'll enjoy this classic favorite savory-umami-spicy soup with creamy potatoes & tender juicy pork bone meat. A comforting & flavorful soup that warms your heart.
We're excited to share our Gamjatang recipe with you because it has been on our Instant Pot Experiment List for a long time!Gamjatang is one of our favorite soups to order when we visit Korean restaurants. It's very comforting & heartwarming, especially on cool wintery days.
Comforting . Heartwarming . Flavorful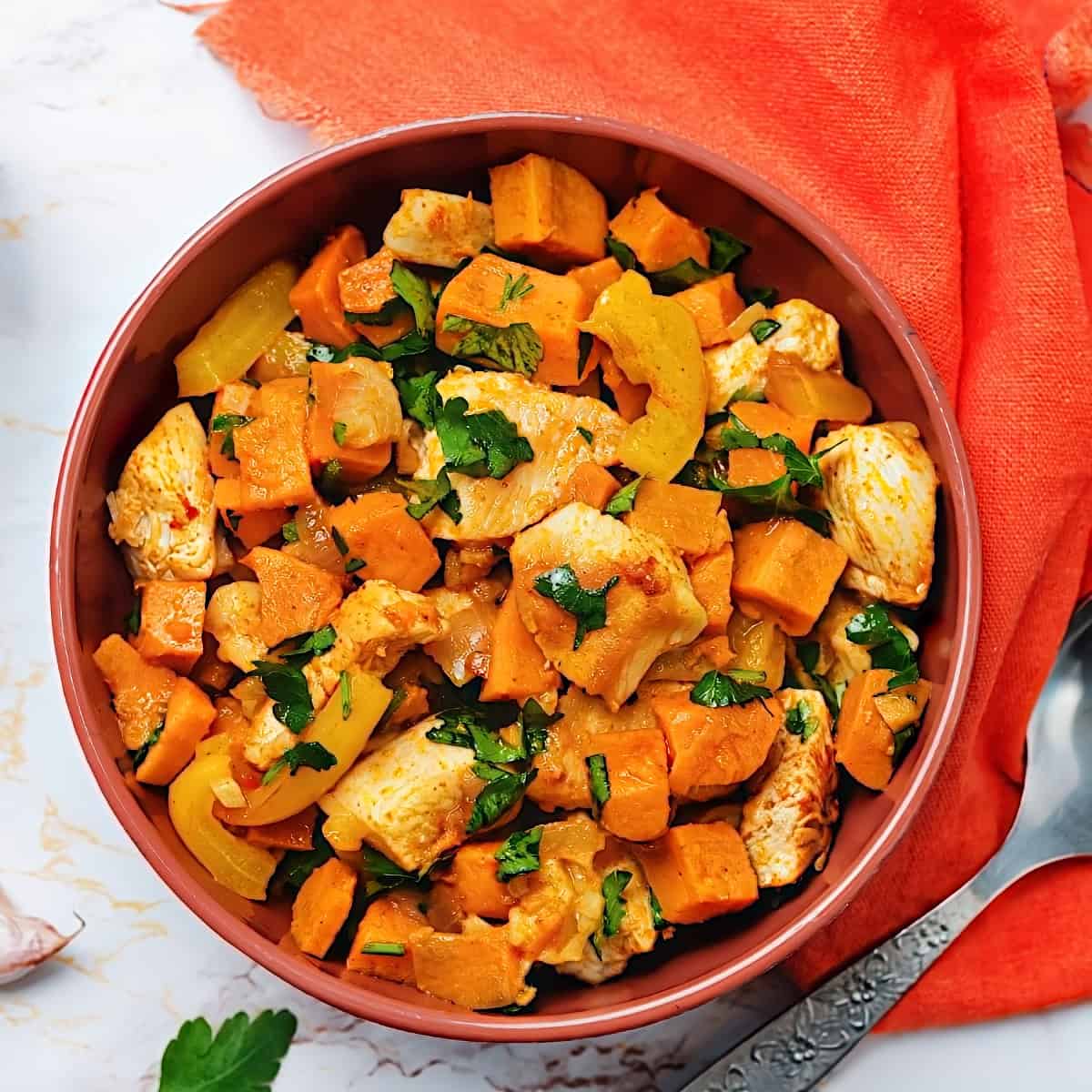 If you're in need of a quick and easy weeknight family meal, here's an easy Korean Instant Pot recipe for Korean chicken and potatoes recipe that everyone, including babies, will enjoy! It's super straightforward with minimal ingredients, and it delivers the perfect balance of savory and sweet.
One of my ultimate Korean comfort foods is chicken stew, otherwise known as dakdoritang "닭도리탕" or dakbokkeumtang "닭볶음탕." It reminds me of my mom's homecooking and always succeeds in soothing my soul.
There are two versions of this Korean Instant Pot recipe. The spicy version contains Korean chili paste and chili flakes as its main sauce ingredients, while the non-spicy version includes soy sauce.
This version of delicious Korean beef short ribs dish to use with this Korean Instant Pot recipe or a multi-cooker pressure cooker will have the ribs falling off the bone! Soaking the ribs first is the traditional method.
I recommend soaking for at least an hour, though traditionally, you would soak them for longer, changing the water after the first hour. If you don't have an Asian pear, an apple will do as a substitute. Serve over white rice.
When kimchi gets very sour and overripe, it's time to turn it into Kimchi Jjigae! Kimchi Jjigae is a rich spicy stew that is perfect for the fall and winter seasons. It is the ultimate Korean comfort food!
This Korean Instant Pot recipe is the Instant Pot version of the original. The advantage of using the Instant Pot for Kimchi Jjigae is that it will make your stew taste like its been on the stove all day even though its been cooking for less than an hour! Be forewarned: this will make your silicone seal smell like kimchi!
You May Also Like: 20 Best Traditional Pakistani Recipes (2022)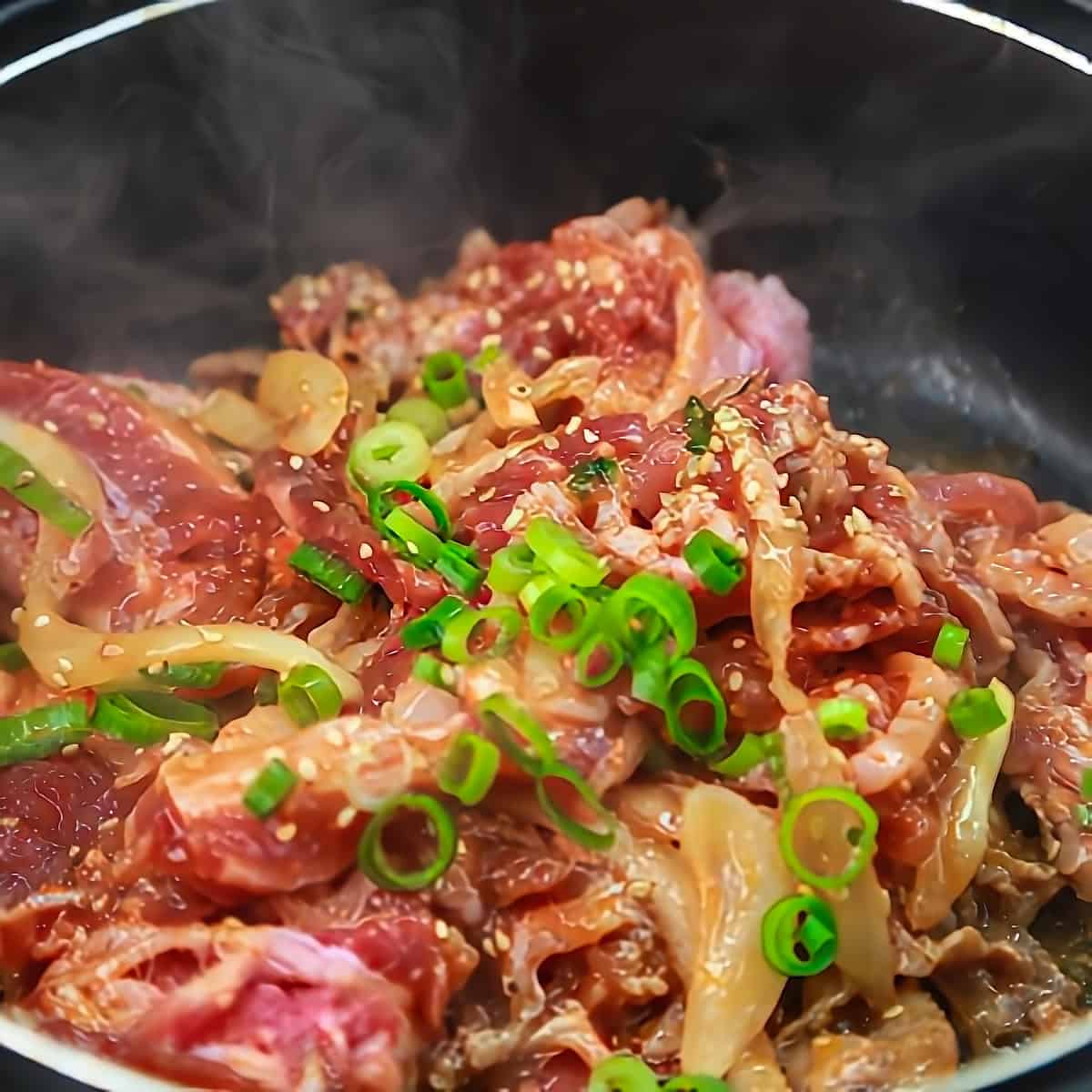 This Korean Instant Pot recipe for Instant Pot Korean beef bulgogi makes for a quick weeknight dinner that tastes great in bibimbap – on a bed of rice, accompanied by sauteed vegetables, pickled carrots, Kimchi, and a fried egg on top. You can also use the beef bulgogi to make Korean tacos.
Korean food has become very popular in recent years. One of the more common Korean recipes is Korean bulgogi (pronounced 'bool-go-ghee'), which is Korean BBQ: thinly-sliced marinated beef that's grilled or sauteed and served with a wide variety of sides including Kimchi (pickled vegetables), sauteed vegetables and eggs.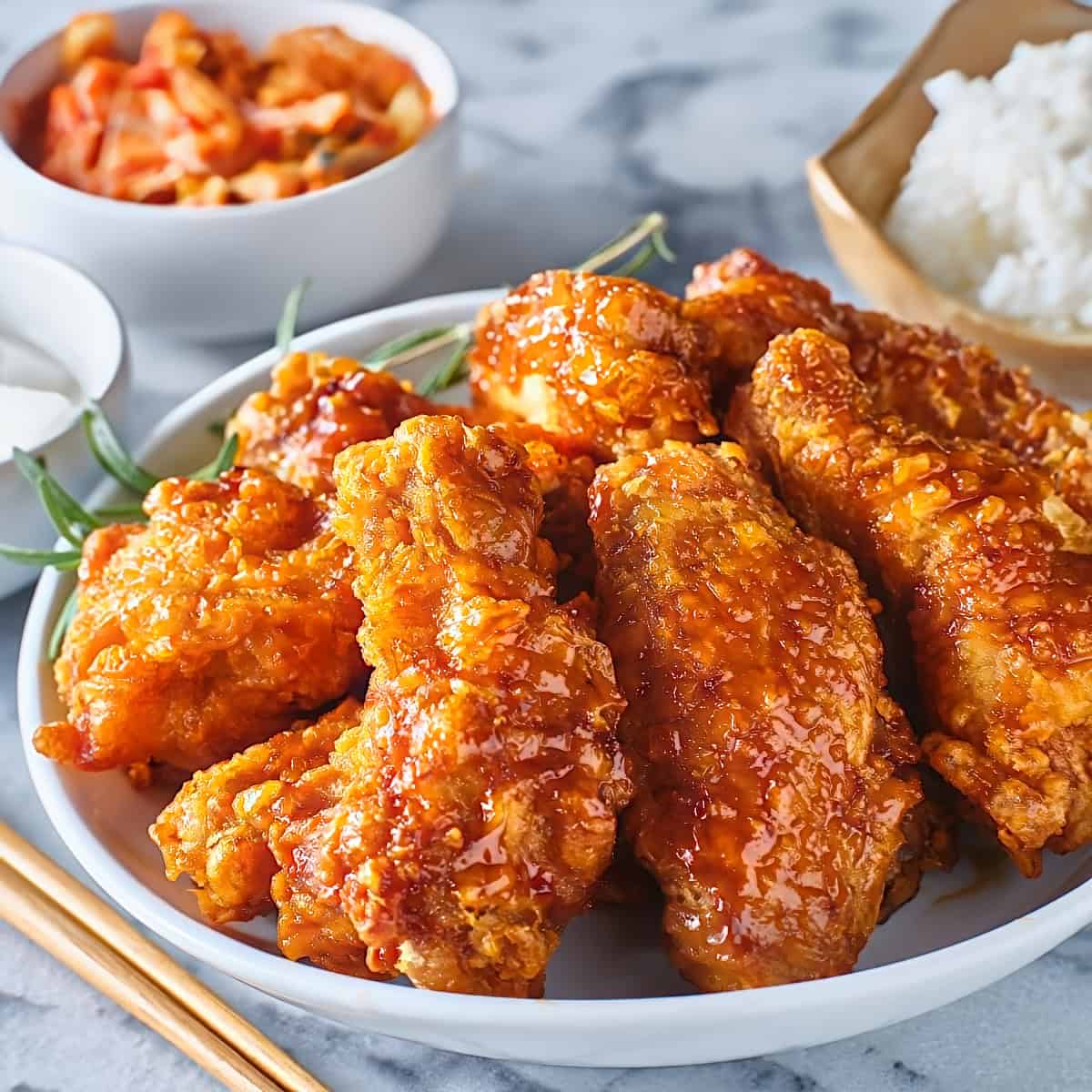 Instant Pot Korean chicken is what we're calling this Korean Instant Pot recipe! Served over rice it is sweet with a bit of spicy flavors you'll love. Killer pressure cooker recipe.
If you're looking for a really deliciously easy InstaPot chicken recipe, this is it! With bold flavors, moist meat, and no breading required, you too can make chicken bowls in no time. I used our spicy Instant Pot teriyaki chicken thighs as a base for our easy Korean chicken recipe here. I'd recommend making that sometime as well if you need directions for bone-in thighs.
Dakdori tang, sometimes called dakbokkeum-tang, is an easy-to-make Korean braised chicken stew. It gets its deeply savory flavor and brick-red color from gochugaru, Korean red-pepper flakes, and gochujang, the spicy, pungent and sweet fermented red chile paste.
Most Korean Instant Pot recipes call for braising bone-in, skin-on chicken parts without browning them first, resulting in a rich dish with a layer of very delicious chicken fat on top. If you prefer a leaner broth, you can remove the skin from half the chicken parts before starting, or simply ladle some of the fat off the top before serving.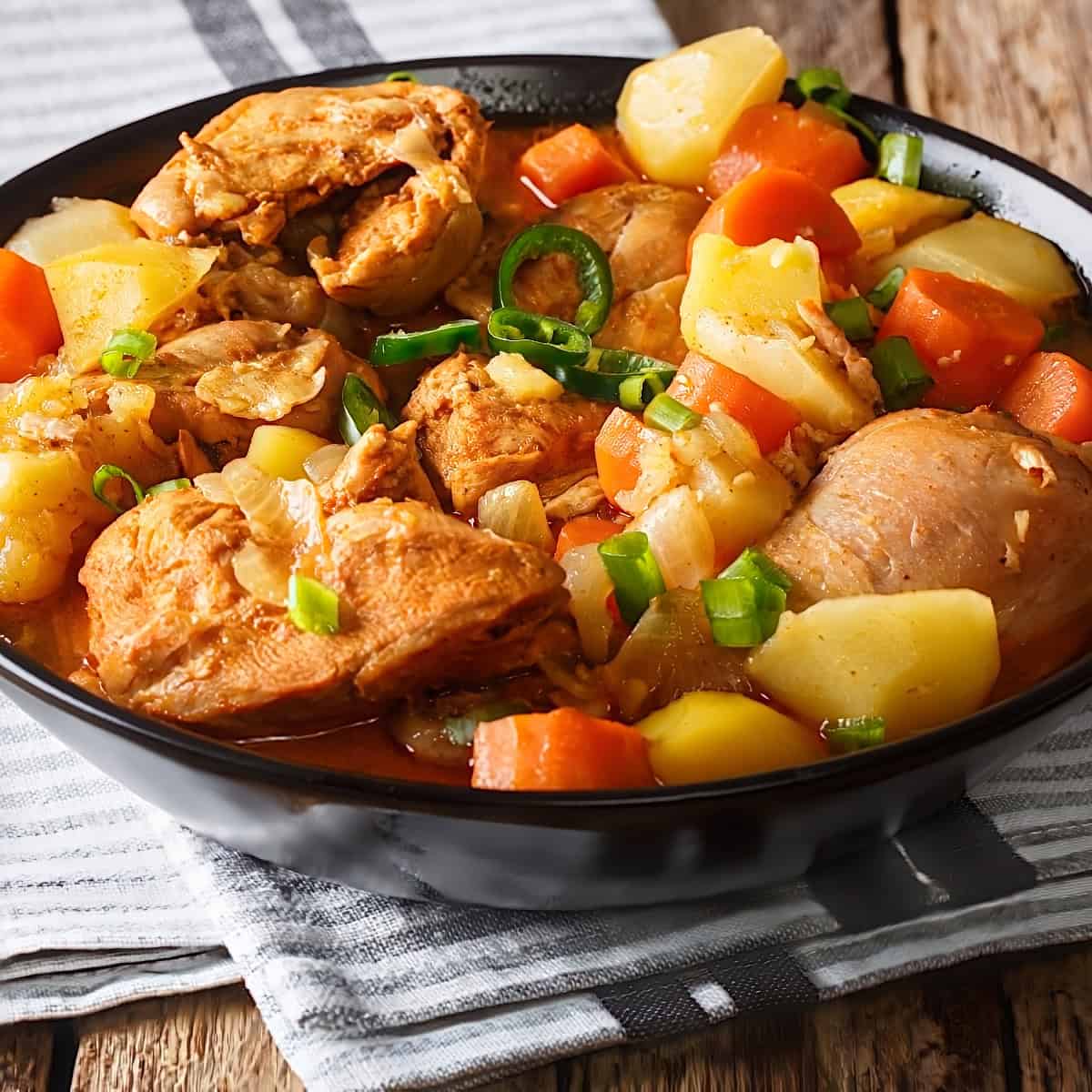 This delicious Instant Pot Dakdoritang, or Spicy Korean Chicken Stew, is the ultimate comfort food! Tender, juicy chicken drumsticks are braised in a sweet and spicy gochujang sauce. Soft onion, potatoes, and carrots crumble into the soup for a hearty and soul-warming meal that the whole family will love!
Dakdoritang (닭도리탕), also called dakbokkeumtang (닭볶음탕) or dakmaeunjjim (닭매운찜), is a classic Korean dish. A whole chicken is cut into parts and braised on the stovetop in a sweet, spicy, and savory red chili marinade.
Traditional vegetables include onion, carrots, potato, and green onion. They call cook together to melt into the most mouthwatering and cozy braised chicken stew and its even better using this Korean Instant Pot recipe.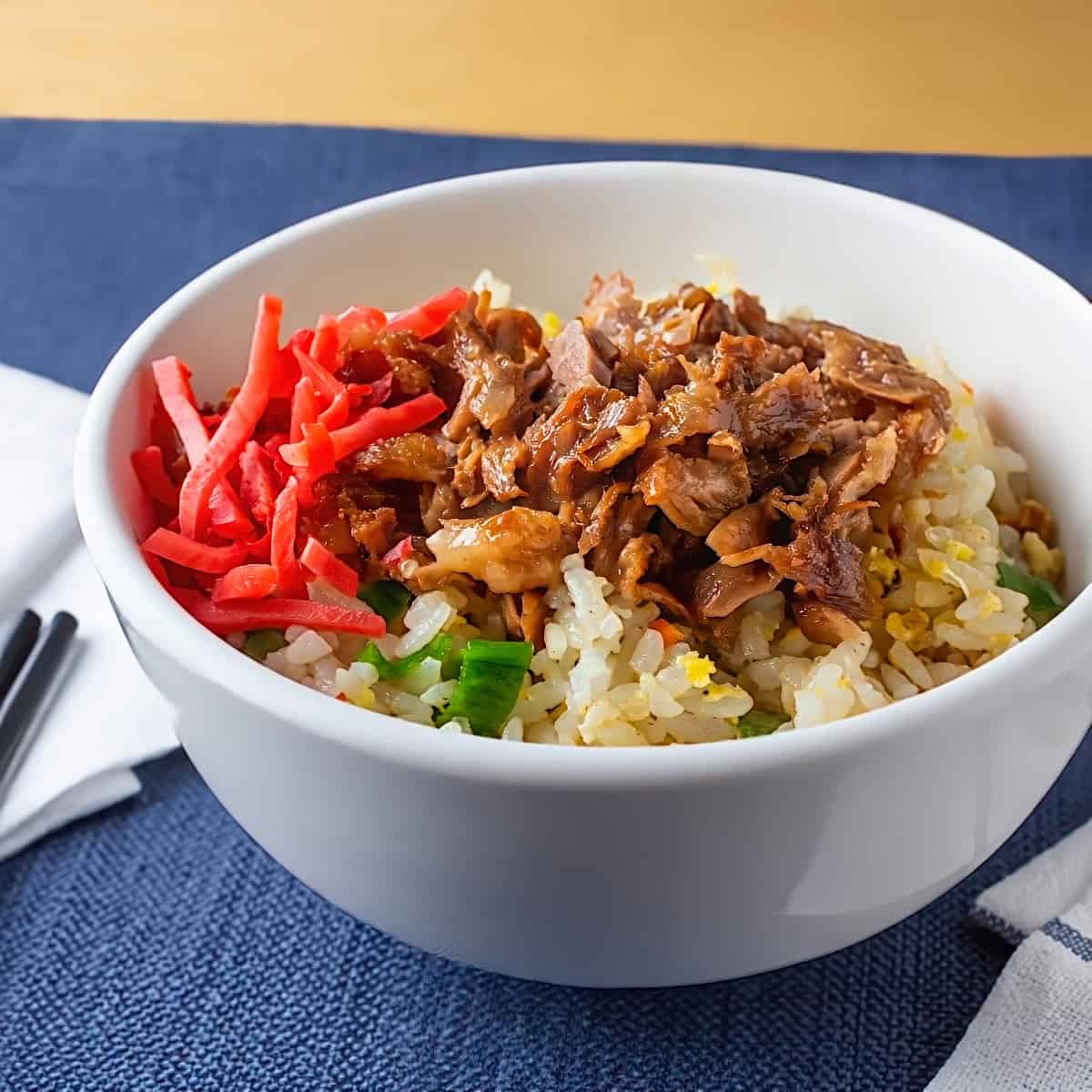 Our Korean Instant Pot recipe for Korean Beef cooks the ground beef and rice together at once, making this the easiest one-pot dinner! Using ground beef instead of sirloin slices, it's not only budget friendly, but KID friendly, too.
Instant Pot Korean Beef and Rice is so flavorful and one of those easy recipes where you can make the beef and rice all in the Instant Pot.
Since this Korean Instant Pot recipe can all be made inside the Instant Pot (yes even the rice) at the same time, it cuts down on the amount of dishes that you will have to do. Also, since most of the ingredients can already be found in your pantry it makes this a very budget-friendly recipe.
---
You May Want to Join Our Boondocking Group on Facebook For More Information
You May Want to Join Our Campfire Recipes Group on Facebook For More Information