Israel is not a big country but has a plethora of authentic Israeli recipes; about a third of its population are immigrants who greatly influence its authentic Israeli recipes. Since it's located next to Arab countries and it's not a wonder that neighboring states highly influence Israeli food. The west's food has also managed to penetrate the authentic Israeli recipes.
But the Israeli food is mainly a mixture of Mediterranean and Jewish cuisines and Middle East flavors. While most Israeli foods are vegan-friendly, barbecued meats and fish are cooked with plenty of herbs, spices, and seasonings. Chefs use ingredients such as nuts, cheese, and rose water, especially in desserts.
Authentic Israeli recipes are among the healthiest you will find across the world. The food is full of nutrients, but the recipes are blended with different foods borrowed from various parts of the world. However, they adhere to Jewish dietary laws.
Wherever you visit in the country, you will find authentic Israeli recipes in the markets and on the streets. The vendors serve the nation's favorites, including ptitim, hummus, shakshuka, and falafel. Israelites value food, and their family activities always seem to be talking about food or eating when having a good time.
The debate on authentic Israeli recipes is endless because locals tell different stories regarding their favourite Israeli foods. Since there are no records or evidence to tell precisely how Israeli foods came to be, they remain an epicenter of the country's identity and a force ensuring foreign people enjoy the unique rich cuisine.
5 Most Popular Israeli Dishes
1. Falafel
It would be correct to refer to Falafel as Israel's favorite authentic Israeli recipe and its national food. This food is famous across Arab countries, and with time, it has influenced Middle East spices and herbs. According to history, falafel originated from Egypt and is usually made of chickpeas, but fava beans may be used as an alternative.
The food is spiced with coriander, onions, parsley, and cumin. It can be served with lafa flatbread, pickled vegetables, or in a pita. Besides, falafel may be coated with tahini dip, hummus paste or garlic-flavored yogurt sauce.
2. Hummus
Hummus is beige and an internationally known spread made with tahini sesame paste, mashed chickpeas, garlic, and lemon juice. It is drizzled with olive oil and sometimes served as vegetable dip along with flatbreads. Though no one really knows its origin, it dates back to the 13th century in Egypt.
3. Shakshuka
Shakshuka origin is in Tunisia, which means shaken in Hebrew but a mixture in Arabic. It is a popular authentic Israeli recipes in Israel now, especially as part of dinner.
The food is made of eggs and tomato sauced spices with peppers, cumin, onions, and chilies. It is served in every restaurant and food stall across the country, and chefs may alter the recipe slightly. But its original taste still stands out.
4. Shawarma
Israeli shawarma is made with lamb meat, but turkey, veal, or chicken may be used. The fatty cuts are piled vertically on a girl for hours, and taste is irresistible.
It is different from European kebabs because it comes with plenty of garnishes and a lot of vegetables, salads, tahini, pickled turnips, and hummus, plus the amba sauce, which is made of chilies and pickled mangoes.
5. Tahini
Tahini is a tasty authentic Israeli recipes paste consisting of toasted ground sesame seeds thinned with lemon juice and some water. This paste with a unique taste is used as a dip or eaten alone, or as a condiment to accompany vegetables and different types of meats.
Besides, it may also be an ingredient in hummus, baba ghanoush, halva, and soups. The toasty sesame is so rich in flavor that it adds a delicious aroma and texture to every meal
5 Most Popular Questions About Israeli Food
What is the unique thing about Israeli food?
Israel authentic Israeli recipes are known to be delicious. Some of the outstanding foods include shawarma, falafel, and hummus. They are tasty and easy for foreigners to try out since the spices used are common but uniquely combined.
Does Israel have modern food?
Israel has some modern foods along with the many authentic Israeli recipes, including an omelet, salads, freshly baked pastries and bread, yogurt, and fresh juices. However, the options vary and are endless for anyone looking for modern food with Israeli cuisine touch.
Is Israeli food always spicy?
Israeli authentic Israeli recipes are full of spices. Their common ones include cumin, pepper, turmeric, cinnamon, baharat, cardamom and sumac. You will not find food without spices in Israel.
What is the Israel's favorite food?
The list of Israeli favorite food is long. But the popular ones include hummus, falafel, shakshouka, and challa dread.
Which food will you not find in Israeli?
Some of the authentic Israeli recipes you should not expect to find in every restaurant or food stall are shellfish and pork. They are prohibited by the law and not served in kosher restaurants. However, you can still find a few non-kosher restaurants that do not stick to the Jewish diet strictly.

25 Best Authentic Israeli Recipes You Have to Try
---
---
check out our video
---
---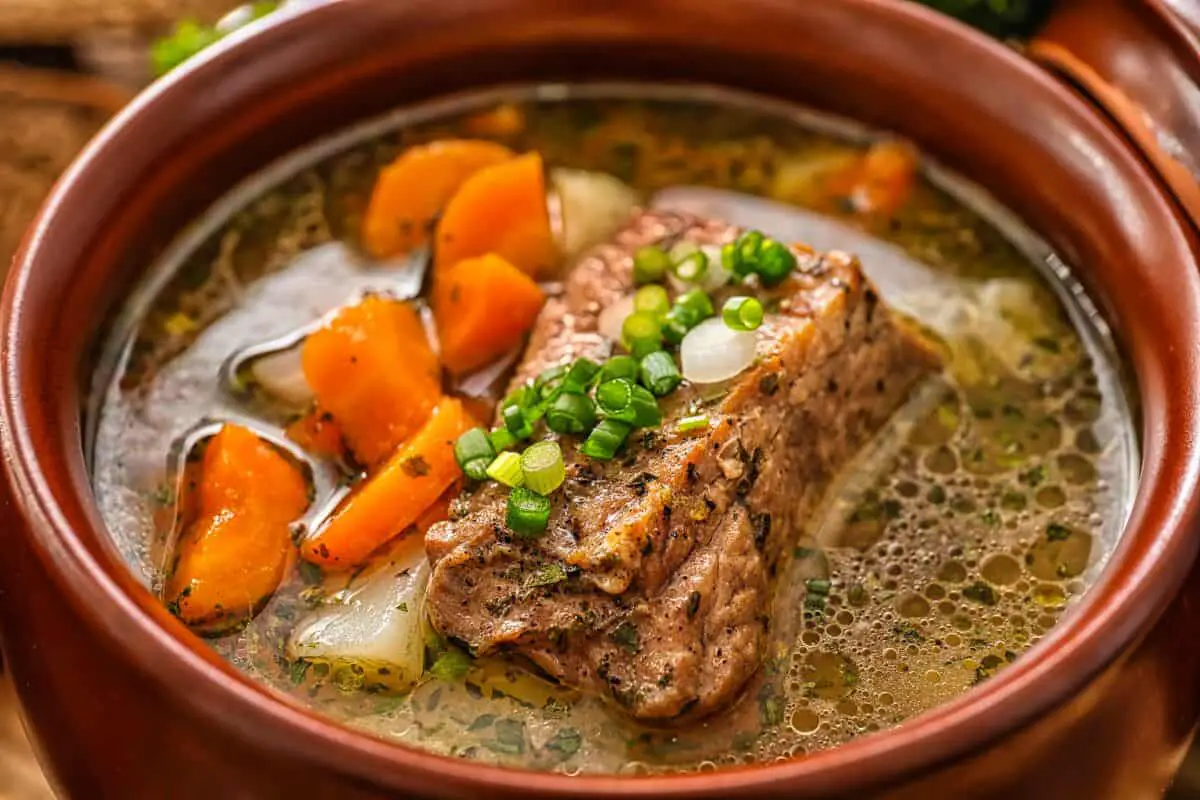 Between all of the different authentic Israeli recipes for falafel, shawarma (gyro), hummus and salads I ate, I had to come up with something that was my own creation, but also took the flavors of this mystical land back with me.
After racking my brain on what to do, it all came clear to me to try something that fuses these flavors in a magical stew – a Israeli recipes inspired Mediterranean/Middle Eastern Lamb Stew. And I'll tell you, this creation of mine is so incredible, words can't even begin to describe the wondrous flavors and textures going on here. It's practically a rich Middle Eastern Chili rooted in incredibly flavorful spices!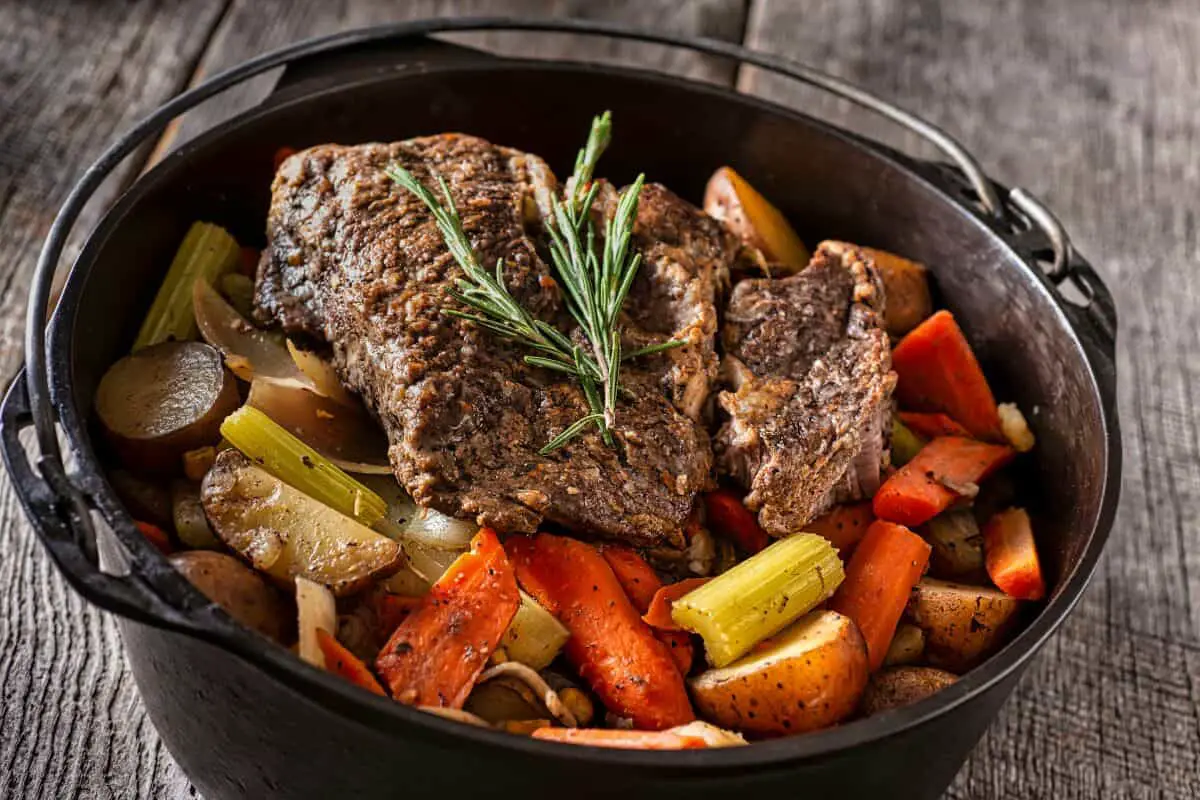 Yes, this authentic Israeli recipe for a beef roast takes some time, but trust me, it's worth every minute you put into it! It's the antithesis of 'fast' food. This Israeli inspired food recipe is slow food to perfection!
One of the most ethereal things about Israeli recipes is the combination of spices used in dishes or simply sprinkled on flatbread. On a trip to Israel as a guest of Taste of Israel, I indulged in some of the most amazing food in the world.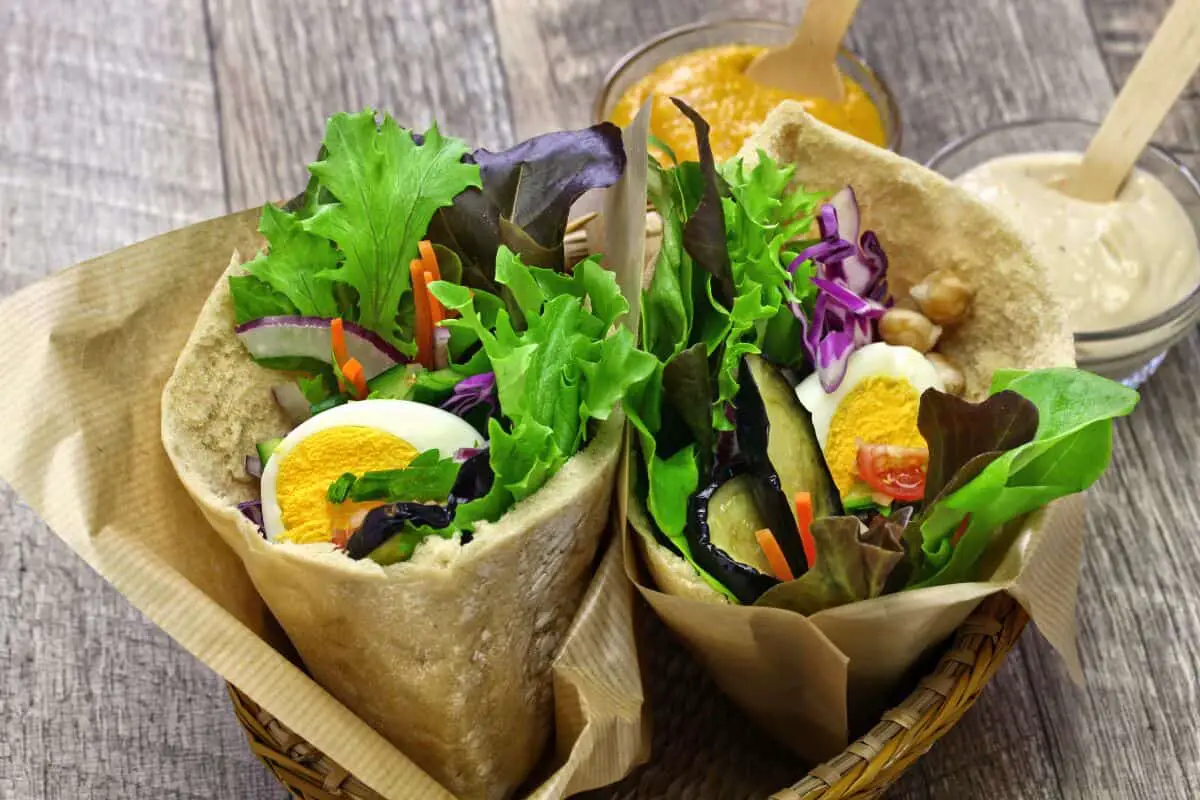 Make this mouthwatering authentic Israeli recipes Sabich for a vegan twist on the traditional Israeli sandwich. With roasted eggplant, potato, creamy legumes and a fresh Israeli salad, it's easy to make, great for food prepping and lick-the-plate delicious.
It is messy, drippy, oozy and packed with wonderful flavor. Think trying to eat a mango without any utensils and one hand tied behind your back. But better! The Israeli recipe etiquette is there is no etiquette for this one. Ignore the stares, take a huge bite and whatever you do, don't mention the glob of hummus on your chin.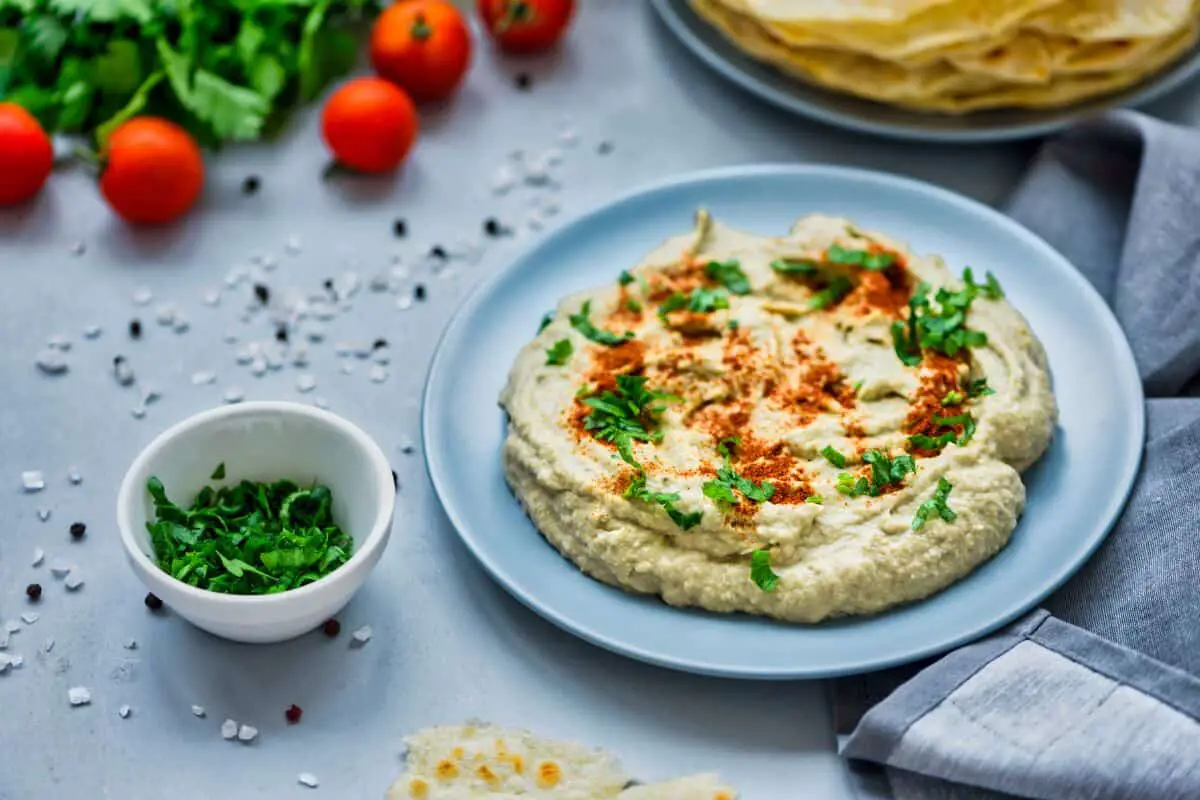 In Israel, there's a authentic Israeli recipes baba ghanouj (sometimes called baba ganoush) recipe for every taste. Even the smallest markets carry several versions of chatzilim (eggplant). Home cooks and restaurants alike relish the opportunity to tweak this classic, resulting in a multitude of interpretations for this Middle Eastern staple. Try this as a crowd-pleasing first course at your next get-together.
(I like my eggplant campfire-smoky — known as al ha'esh, or "on the fire" in Israel — but if the flavor is too strong for you, you can bake the eggplant on a baking sheet in a 400F oven for about an hour, then cool and skin the eggplant according to the directions below.)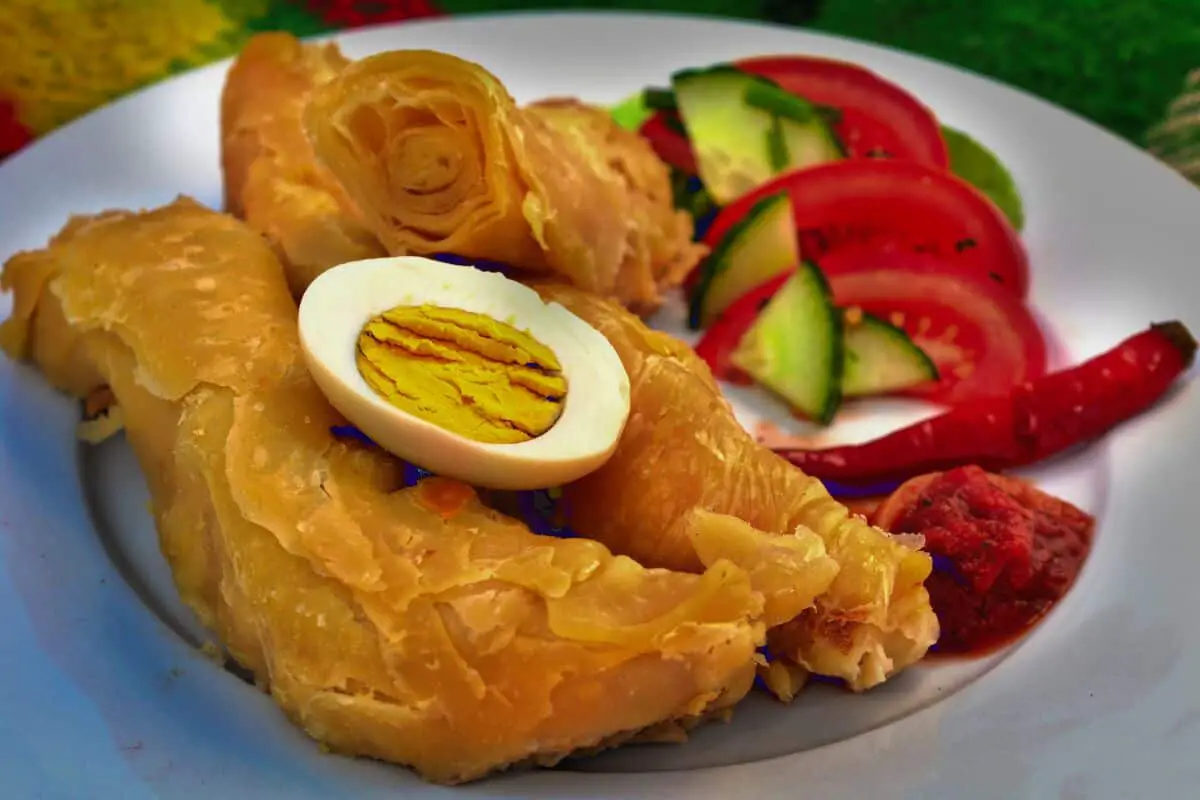 You're probably asking, "What is jachnun?" The answer: an authentic Israeli recipes Israeli-Yemenite experience (also described as thinly rolled pastry dough spread with butter and baked all night with whole eggs. It's a flaky, hot pastry bread served with spicy tomato salsa and slow roasted eggs. And it's got a wonderful backstory.
For the record, the best part of a Israeli recipes jachnun is not pulling apart the hot, flaky dough and dipping it into spicy schug (recipe below), nor is it breaking into the slow-roasted eggs that cooked with it all night. It's trying to pronounce the word "jachnun" with the guttural 'ch' sound, and then when the nearest Yemenite or Israeli corrects you, trying to imitate the sounds that just came out of their mouth.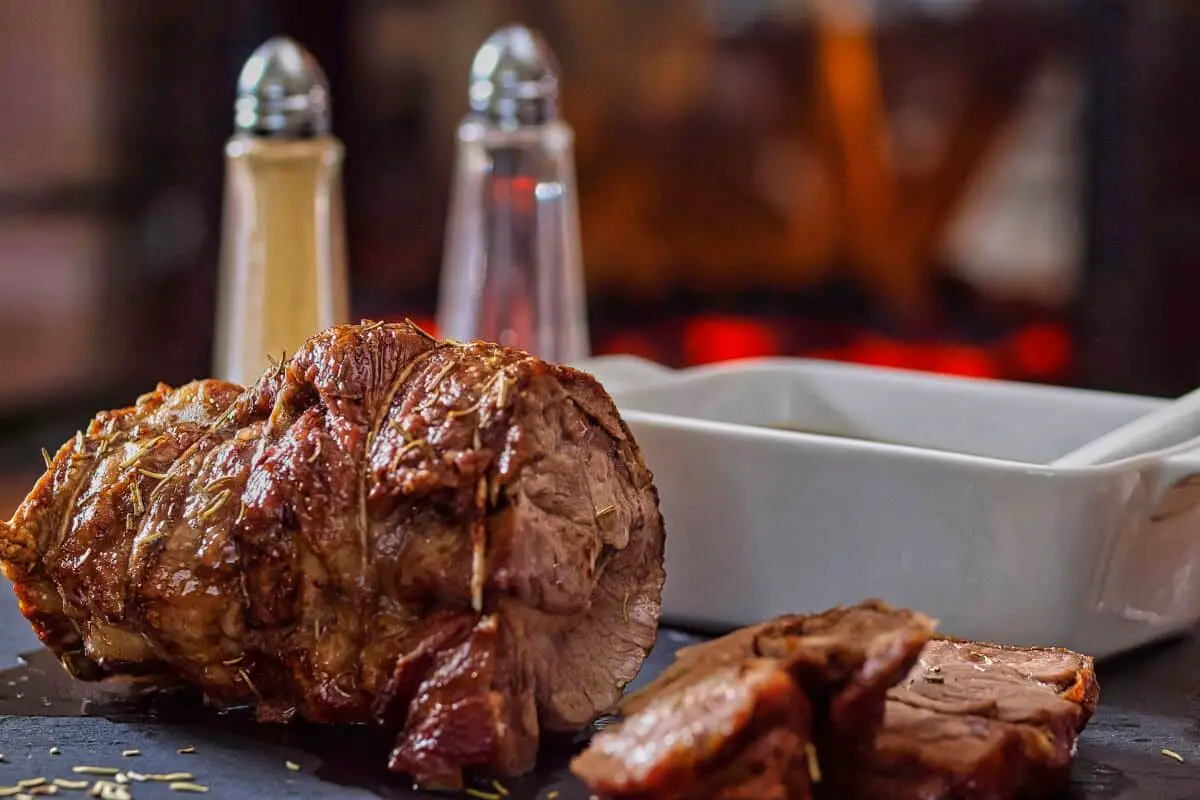 The ultimate authentic Israeli recipe for a Sunday roast. Bring the family together this Easter with a slow roasted lamb shoulder. Serve with your favorite roast vegetables for a meal worth celebrating!
A Israeli recipes prepared lamb leg is classic. A 3-hour shoulder is excellent. But for the most succulent roast lamb of your life, slow-roast it for 12 hours in the oven overnight. Cooked at a very low temperature with plenty of braising liquid, you can set-and-forget without a worry. This entirely hands-off, easy cooking method yields superior results with the bonus that it reheats 100% perfectly and you can cook up to 4 shoulders at once.
You May Also Like: 23 Great Traditional Palestine Recipes At Home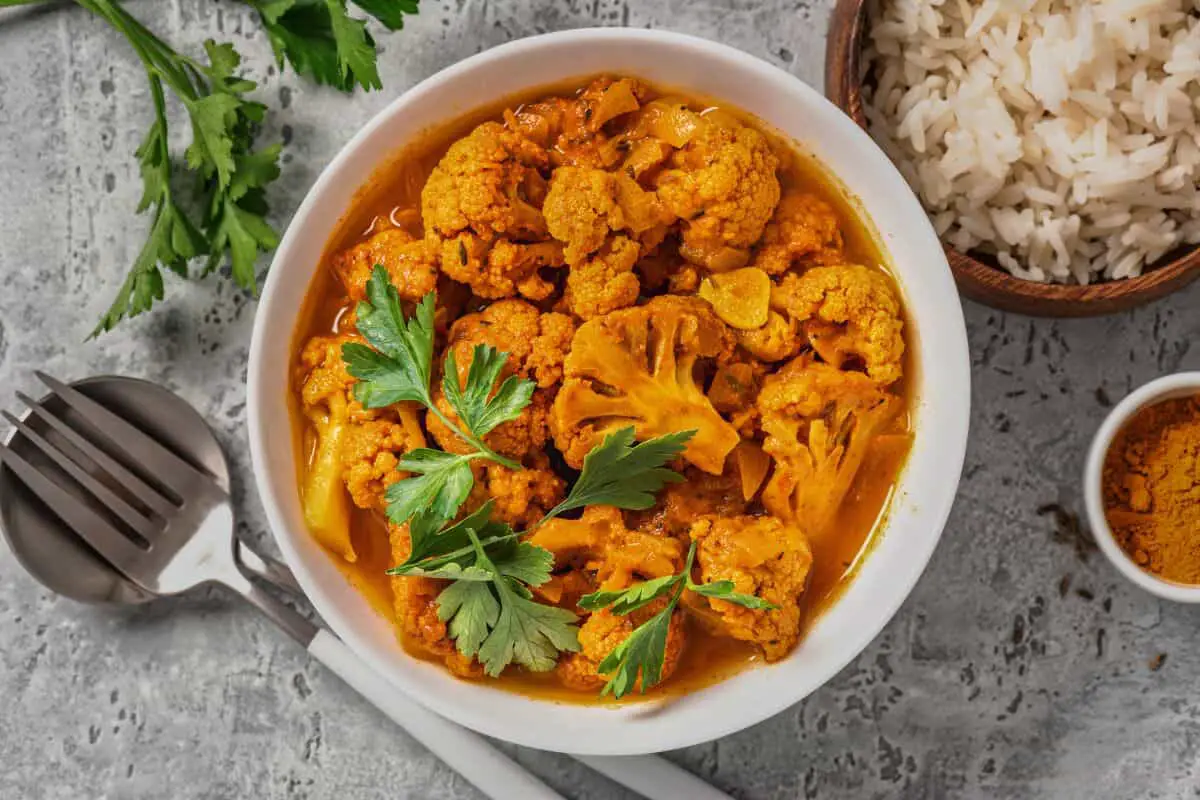 This authentic Israeli recipes hot foodie trend started in Israel before variations spread worldwide. We show you how to make the original whole roasted cauliflower, using the celebrity chef's own instructions
Eyal Shani, an internationally renowned creator and food artist, introduces his creative and entertaining HaSalon idea to Six Senses Ibiza. Distinguished by his signature culinary style that embraces farm-to-table practices, supporting local farmers and a minimalistic approach to seasoning.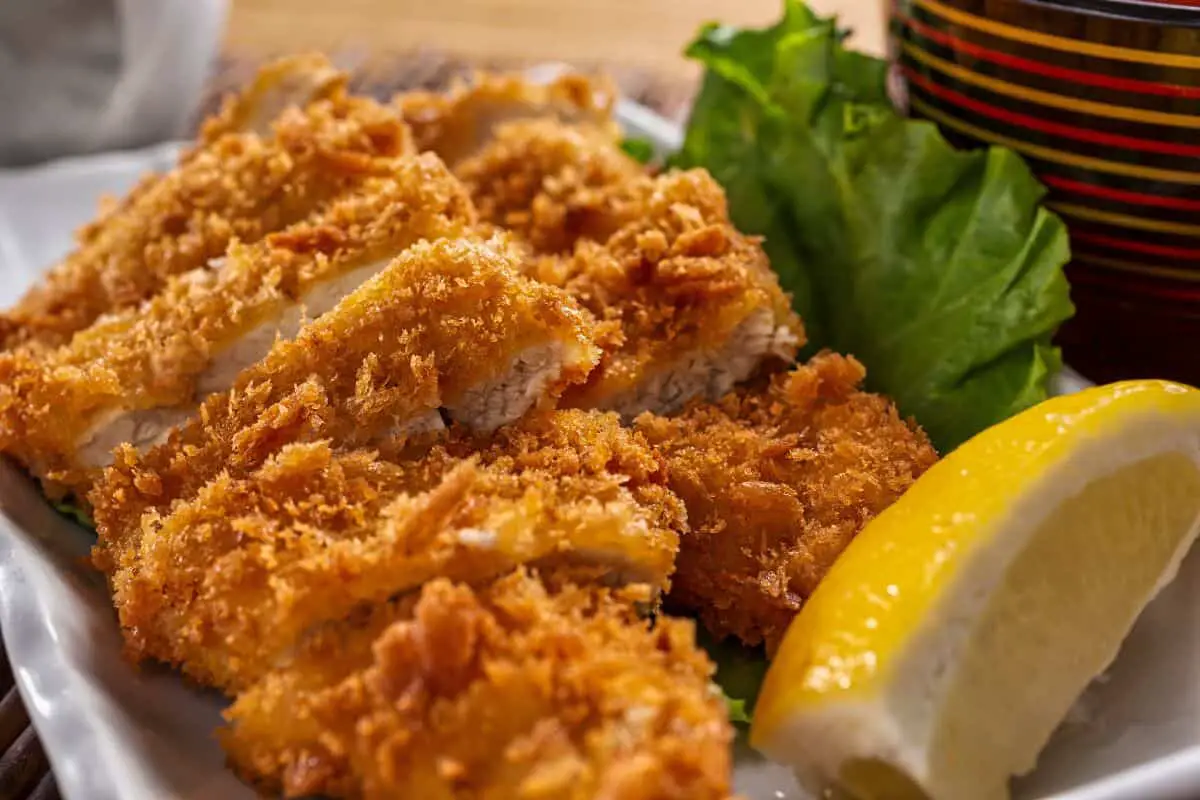 A popular authentic Israeli recipe throughout Israel, chicken schnitzel is a simple, budget-friendly dish to prepare. It is often served with French fries, but I prefer to serve it with a fresh salad to cut down on calories. This easy recipe is sure to become a mainstay in your kitchen; I make it once or twice a month because it's so simple and tasty. Try breading it with panko for a lighter, flakier, Japanese-style coating.
A Israeli recipe for Schnitzel is traditionally served with fresh lemon juice. Funny enough, the origin of this culinary tradition is less than appetizing. Before refrigeration was invented, lemon juice helped mask the flavor of meat gone bad. The squeeze of lemon juice stuck, and we still serve schnitzel with lemon slices to this day.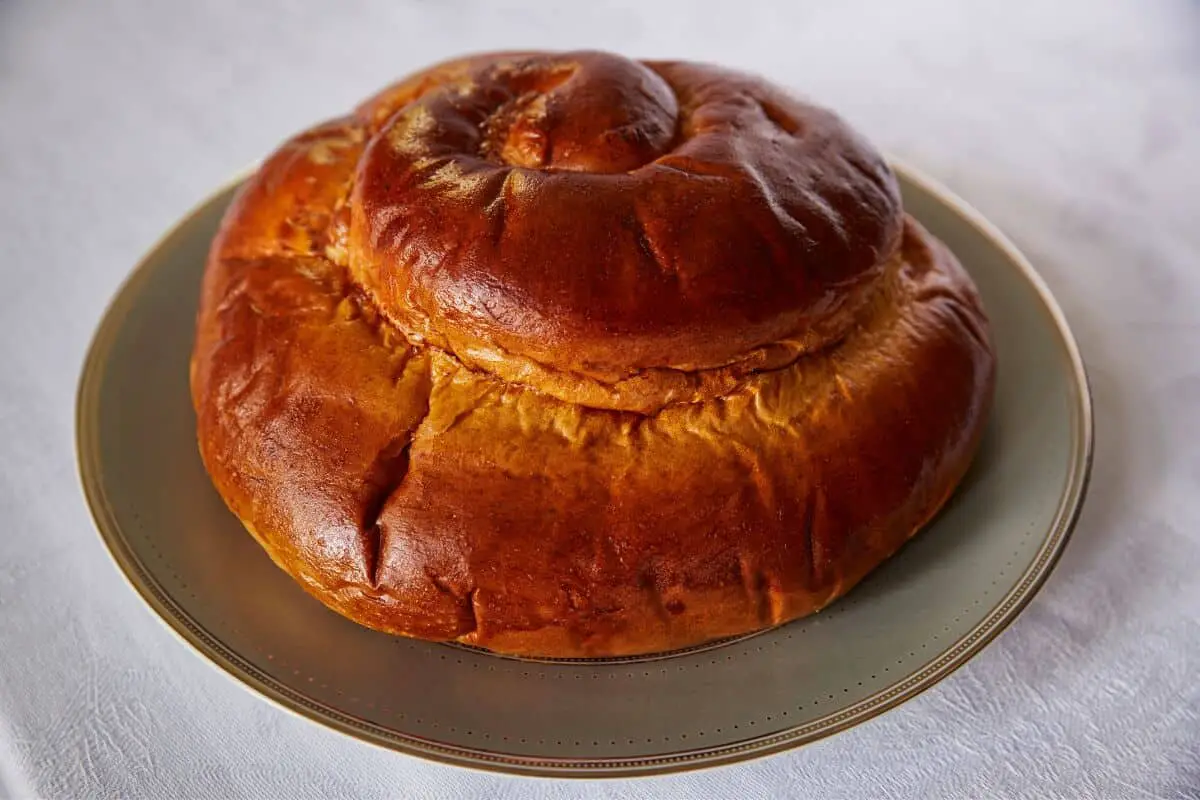 Give this authentic Israeli recipe for challah a try and your home will be filled with the sweet smell of apples and cinnamon. So good, your guests won't leave before asking you: May I Have That Recipe?
If you're getting ready for the upcoming holiday of Rosh Hashanah (like we are), I'm sure you're in the kitchen right now preparing some stuff, or working on that grocery list. Or, if you are a last-minute kind of person (like we are), you're on the internet looking up some recipes.
And just in case there aren't enough "apples and honey" Israeli recipes out there, here's one more for ya. This one, however, besides being really good, also has a little story behind it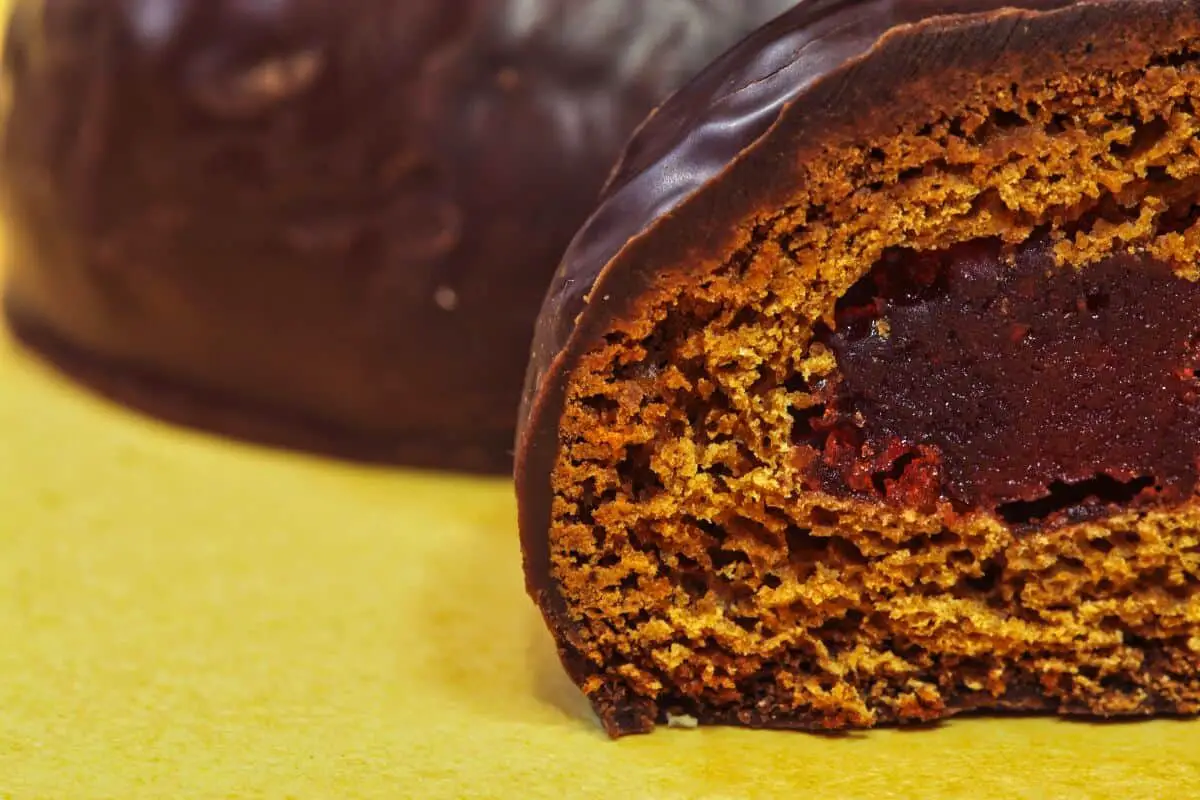 "A moist and yummy authentic Israeli recipe for honey cake for Rosh Hashanah has coffee, orange juice, a touch of whiskey, and plenty of fragrant spices for a sophisticated taste. Unfortunately, most honey cakes turn out to be dry, brick-like things, inedible except with a hot beverage.
Some call honey cake the Israeli recipe for the fruitcake of the Jewish people. BUT NOT THIS ONE! This cake is genuinely moist and yummy. It will serve about 12 guests at a holiday meal, but I promise that your family will chisel away at it until it's gone before the morning comes."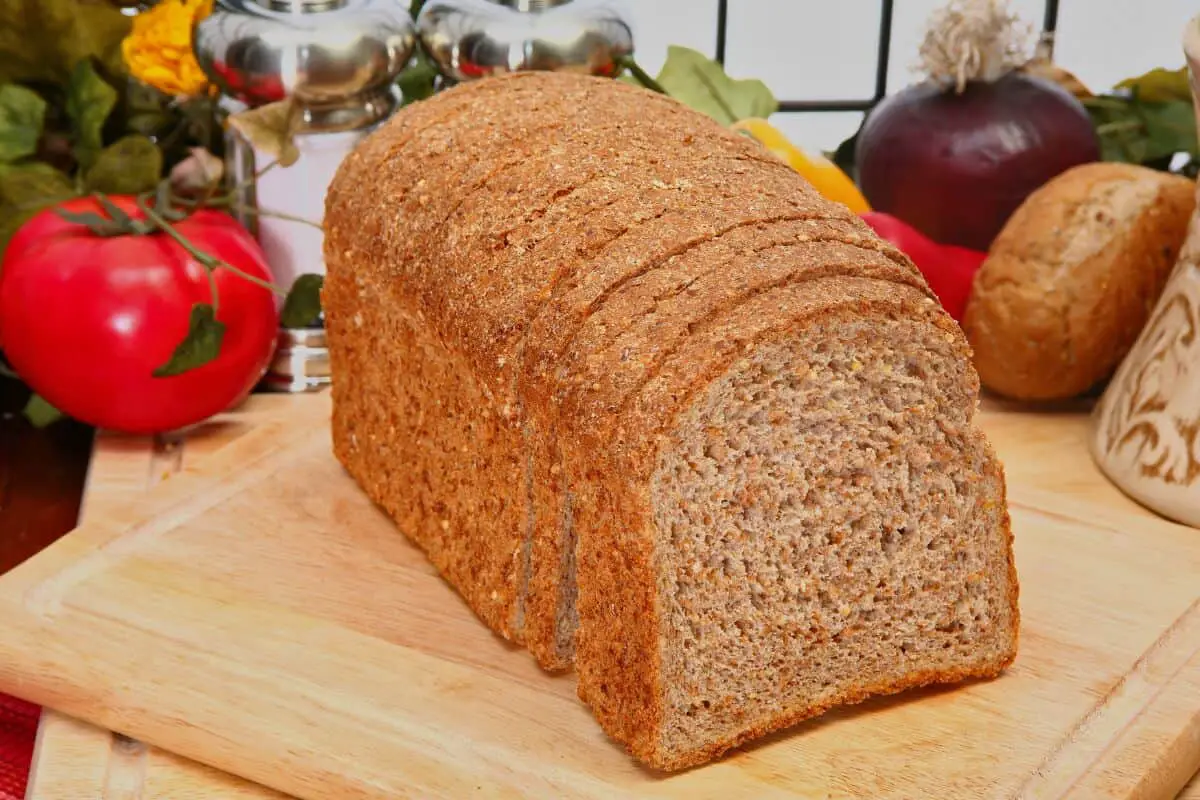 The history of humankind begins practically with an act of eating – the fateful consumption of the mysterious fruit of the tree of knowledge, at least according to the Bible. We all eat, and from that first consumption of the forbidden fruit, the Bible is stuffed with references to food, as sustenance and as symbol of the sacred (or profane).
Some of what they ate would be horrid to the modern palate, but much is healthy – and can be recreated in your kitchen today. Of course, you may want to leave out an ancient ingredient or two. One such authentic Israeli recipe is "Ezekiel's Bread". If the name sounds familiar it's because you may have seen it at your health food store. It's full of healthful sounding ingredients like "barley, beans, lentils and millet" (Ezekiel 4:9).
After a long stint in the slow cooker, this authentic Israeli recipes for lamb shanks turn meltingly tender in this satisfying dish, which gets a pop of color from bright red pomegranate seeds.
You May Also Like: 25 Traditional Arabian Recipes With Delicious Flavors 
A good friend of mine went to Israel and brought me back a delicious authentic Israeli recipe for a rub for meats. This is my attempt at replicating it. It works on anything and everything! Make extra and store in a cool, dry place for up to six months.
Serving this dish with Orange and Yellow Tomato Relish and Zucchini with Mint and Parsley is a fun way to combine flavors and textures.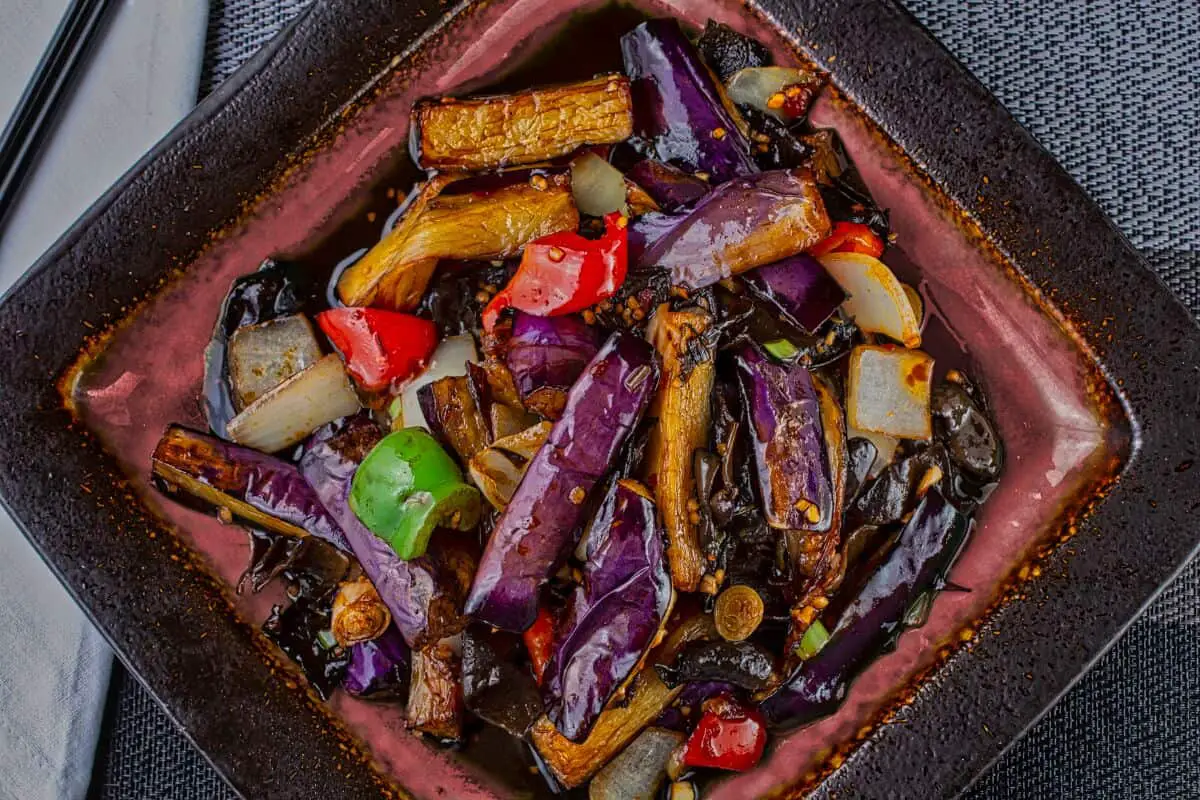 In addition to eggplant, I am absolutely obsessed with hummus. So much so that I'm always looking to see if there is a authentic Israeli recipe out there that trumps my favorite humus recipe. So far, there is not such a recipe, I'm very happy to say! But while searching for such a recipe, I came across some other recipes that looked incredible. This Israeli recipe for eggplant was one of them!
It's an easy enough recipe to make, although it can be a bit time consuming, so save this one for those days when you're not pressed for time (I know, I know, can be rare!). Open a bottle of wine, and just enjoy cooking.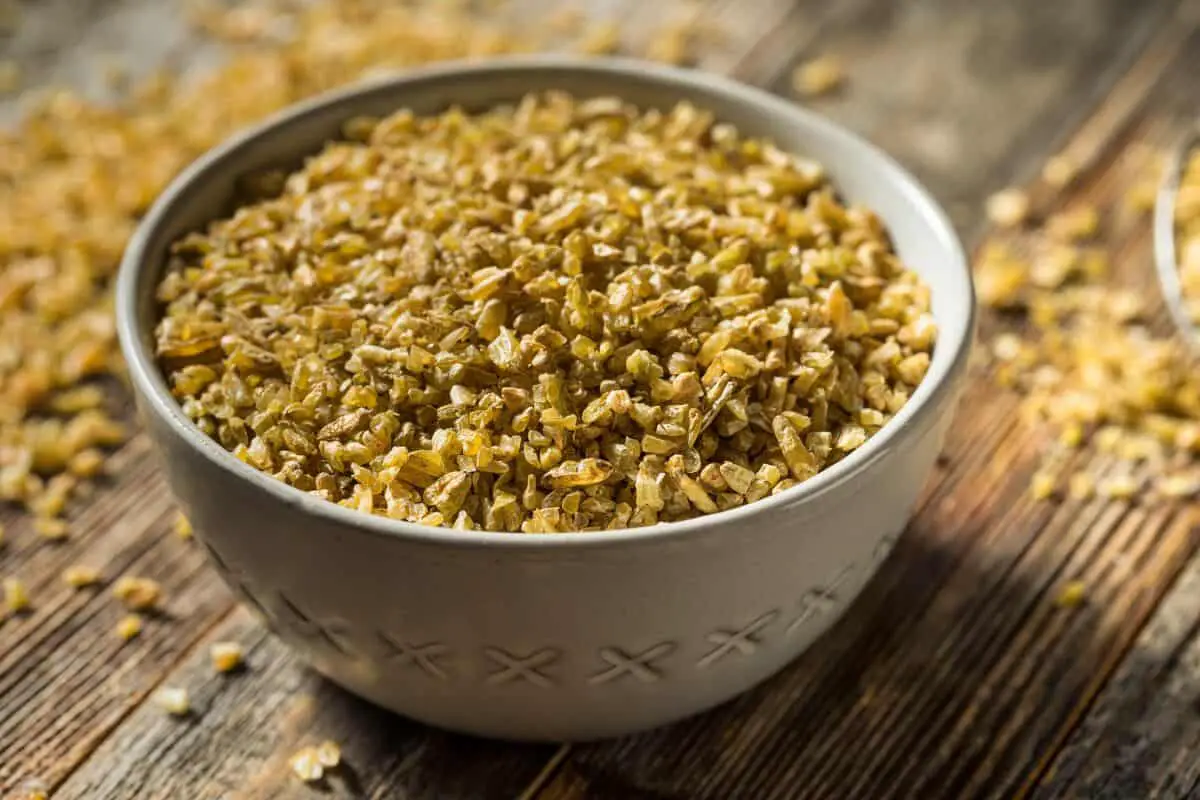 This authentic Israeli recipe for a cozy vegetable soup recipe features freekah, a whole grain that adds a chewy texture and a wisp of smoky flavor. It's like a healthy spin on canned noodle soup! Ready for a seriously cozy soup that's full of bold flavor?
This Israeli recipe from the new cookbook Sababa features freekah, an ancient grain that's starting to have a moment here in the US. This soup feels like an elevated take on the chicken and stars canned soup of my childhood, but 100% tastier and healthier. Says author Adeena, the freekah adds body and "just a wisp of smoky flavor, as though a blown-out match had passed through each spoonful for a second."
Shakshuka is an easy authentic Israeli recipe for a healthy breakfast (or any time of day) recipe in Israel and other parts of the Middle East and North Africa. It's a simple combination of simmering tomatoes, onions, garlic, spices and gently poached eggs. It's nourishing, filling and one recipe I guarantee you'll make time and again.
I spent two weeks traveling throughout Israel (on the most glorious trip) and was able to enjoy Israeli recipes for Shakshuka many times over. To be honest, I considered it "research" so that I could bring you an authentic, Tel Aviv-inspired rendition.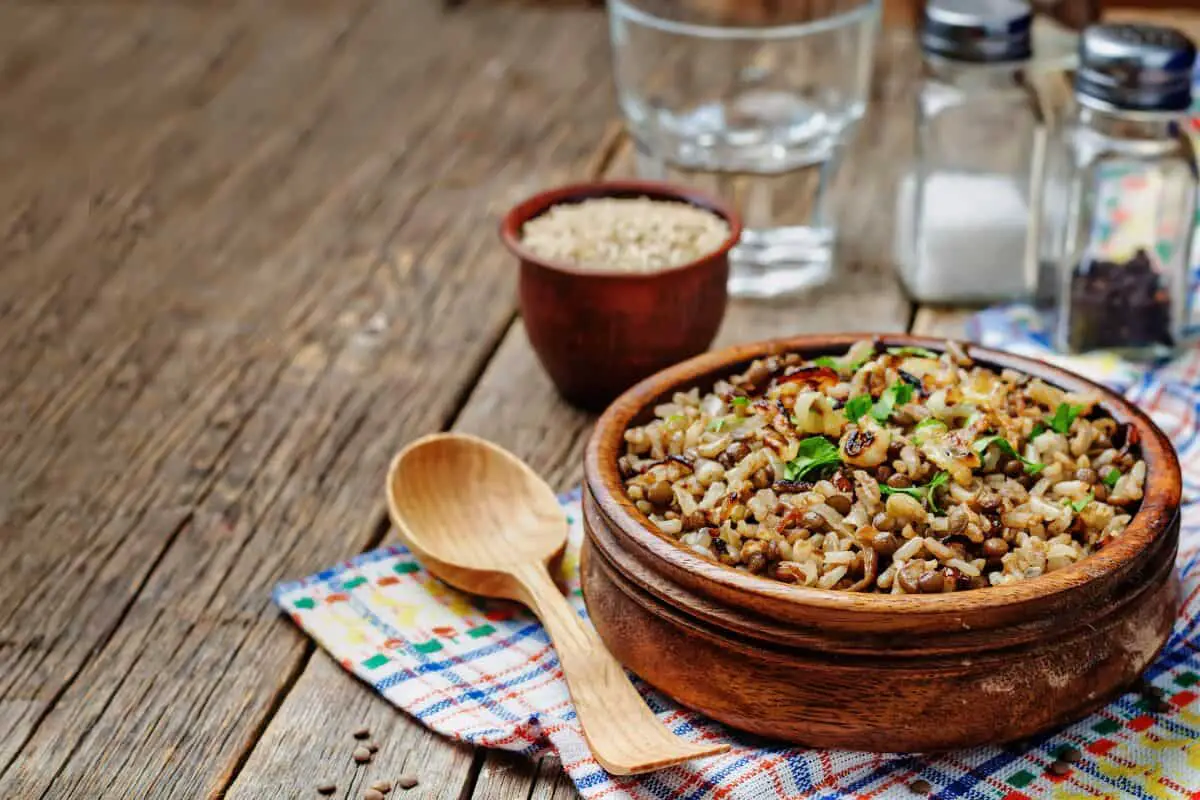 Mujadara, a simple and comforting authentic Israeli recipe made with rice and lentils, is popular all throughout the Arab world. The first recorded recipe can be found in a cookbook from Iraq that was published in 1226, though the origins of the dish stretch back much further than that. It is one of my favorite vegetarian side dishes, a healthy and filling complete protein.
I first learned this Israeli recipe from a Sephardic Jewish family from India. The Ashtamker family moved to Israel not long after it became a nation, then made their way to America about 20 years ago. I love their family recipes, but most of them require a trip to the local Middle Eastern or Indian markets—the spices and ingredients can't always be found in a regular grocery store.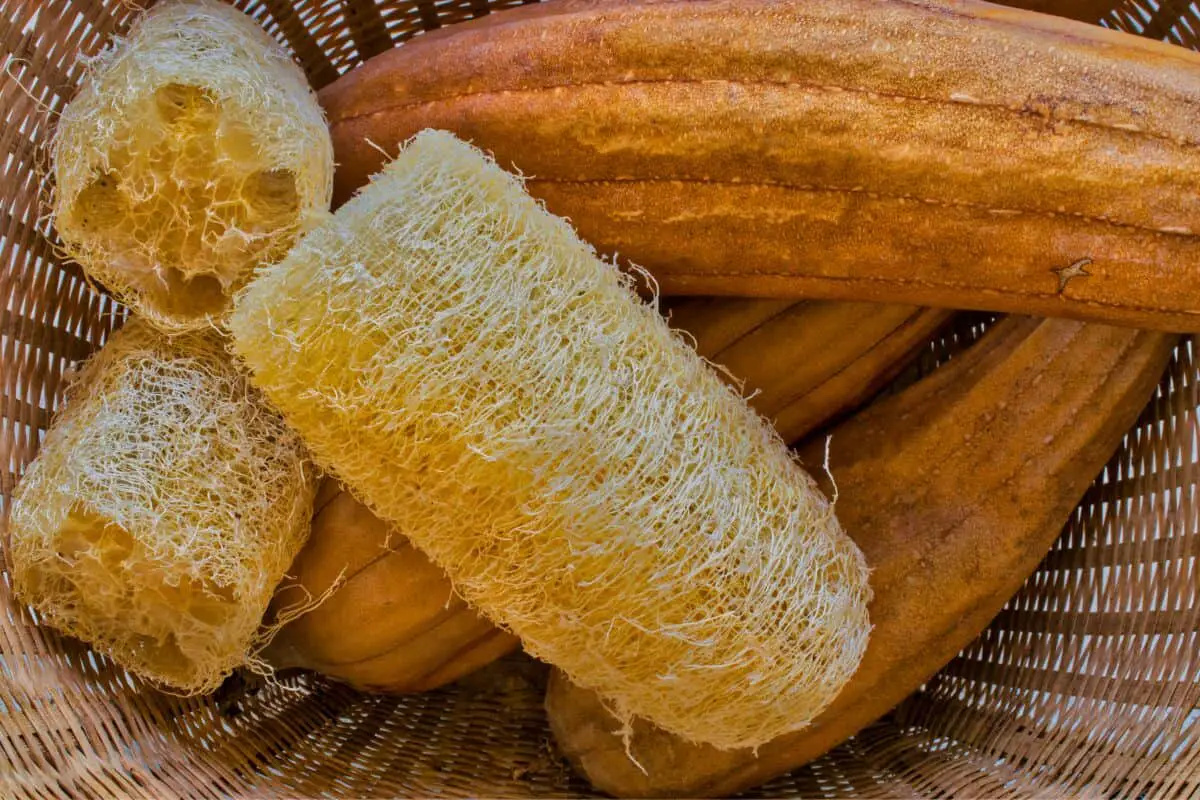 Think of laffa as the authentic Israeli recipe for pita's softer, fluffier, pocketless cousin. The pliable, slightly chewy Iraqi flatbread enjoys tremendous popularity in Israel as well, where it's used as a sandwich wrap, for scooping up dips like hummus or baba ghanoush, and as an accompaniment to an Israeli breakfast spread (it's perfect for sopping up saucy shakshuka).
You May Also Like: 25 Easy Authentic Armenian Recipes (2022)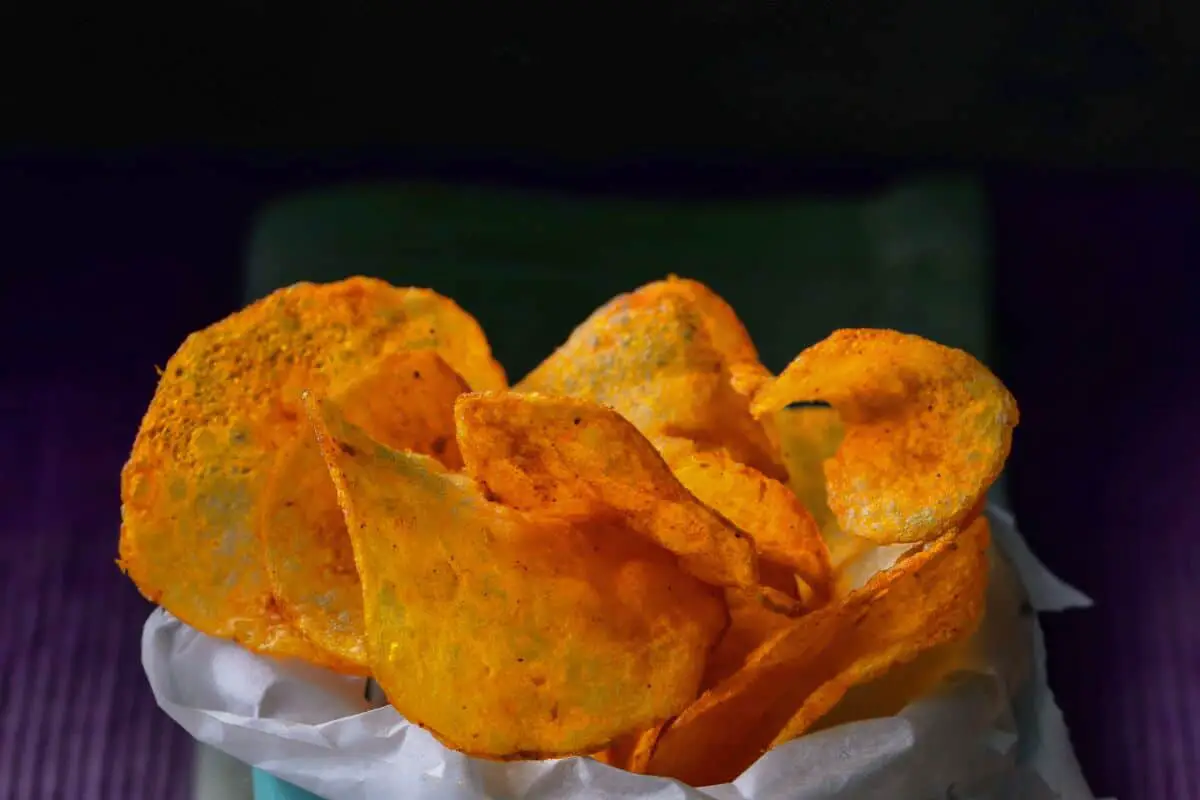 This authentic Israeli recipe for oven roasted paprika potatoes is extremely easy to make, filled with flavor, and melt in your mouth! Serve these potatoes as a side with chicken or fish and you have a meal that is sure to impress.
If you want to cook them faster, broil them on high for 45 minutes or until ready. Mix every 5 to 10 minutes. However, while this produces great potatoes really quickly, they will burn if not careful.
This authentic Israeli recipes for Kanafeh is a Middle Eastern pastry made of kadaïf (more commonly called angel hair), akawi cheese and samneh or ghee (clarified butter). Once baked, the kanafeh is drizzled with a rose water scented syrup and sprinkled with crushed pistachios or walnuts. Crispy on the outside and melting on the inside, this delicately scented dessert is a real treat.
The sweet side of this Israeli recipe for dessert comes only from the thick rose-water syrup, which is drizzled on the kanafeh just before tasting. Doing it just before tasting makes it possible to dose the desired amount of syrup according to your taste for sugar. Rose water is a central ingredient of the recipe, bringing a lot of flavors and aromas to the pastry.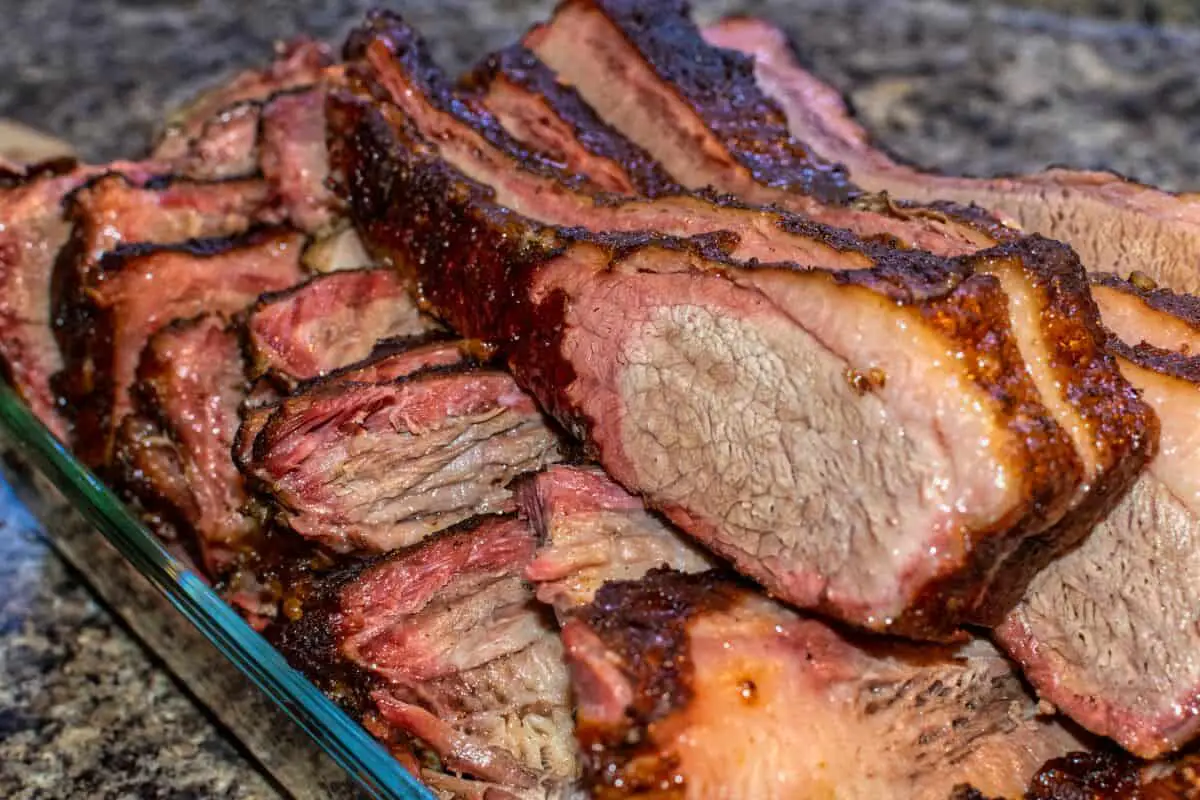 This authentic Israeli recipe has Rosh Hashanah written all over it. I mean, brisket, pomegranate, and apples in one dish. It's basically the grand slam meat for the high holidays. Although pomegranate is the star of this dish, it's really the hard apple cider (which is alcoholic carbonated apple cider, not cider vinegar or apple juice) that's the unsung hero, bringing just the right amount of slightly sweet acidity to balance out the tart pomegranate.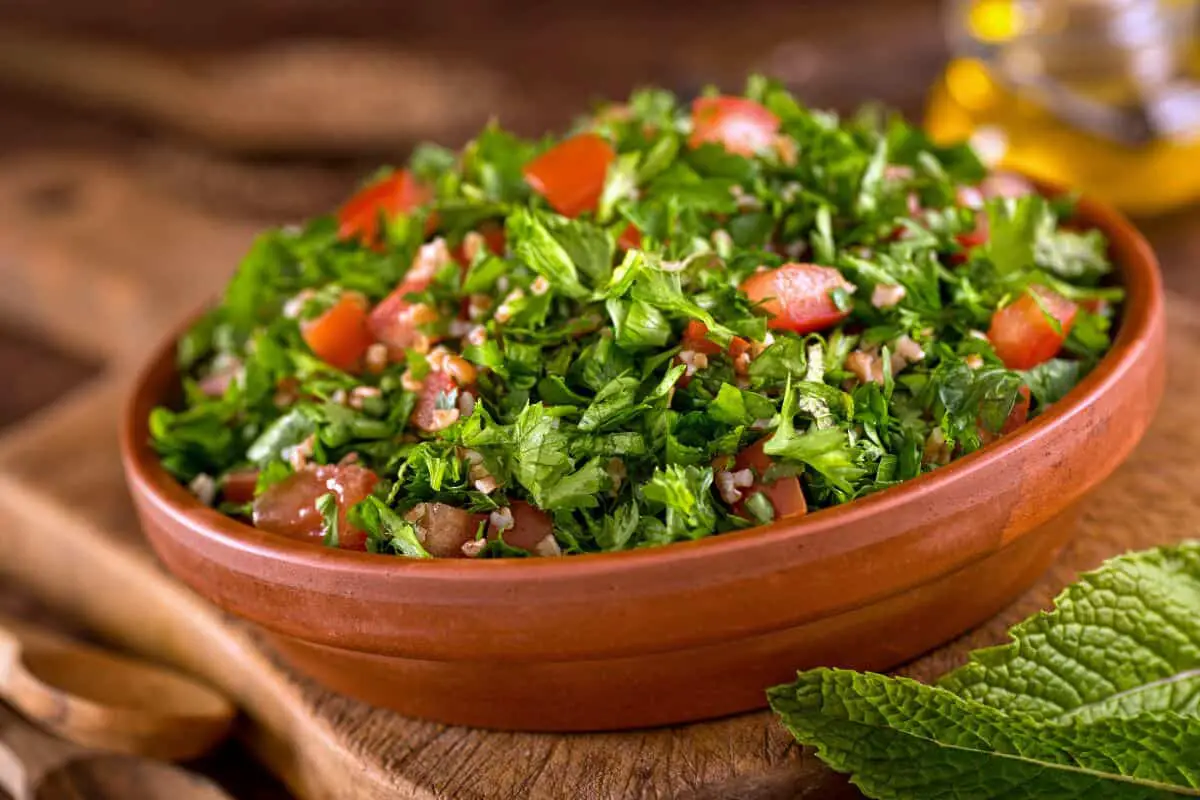 If you have never eaten Israeli Tabouli before, once you try a authentic Israeli recipe, this mouthwatering Mediterranean salad may just become your new favorite! Made with Bulgar wheat, fresh vegetables, a splash of lemon juice, and sea salt, the combination of nutty flavored Bulgar, juicy tomatoes, crunchy cucumbers and fresh parsley tossed in a lemon sea salt dressing makes this salad a dream come true for anyone who loves Mediterranean food.
I have often wondered why Tabouli is spelled so many different ways. When it comes down to it, Tabbouleh, Tabouleh or Tabouli isn't like spelling Potato or Potatto when it comes to being grammatically correct. While there is only one correct way to spell potato, Tabouli is spelled differently depending on which region of the world it comes from. Although the basic ingredients are generally the same, there are many different ways to make this Israeli recipe for salad.
Sushi grade seared Ahi tuna is served over a bed of roasted winter vegetables and Israeli couscous. Drizzled with a soy ginger glaze it's a delicious and easy meal.
I used to think I hated tuna. Memories of my dad making tuna melts for lunch and stinking up the entire house with that dreaded canned tuna smell as it toasted away in the oven haunted me and I just couldn't fathom how a tuna steak would be any different even though I was told over and over again it wasn't any where near the same. Then I discovered this authentic Israeli recipe.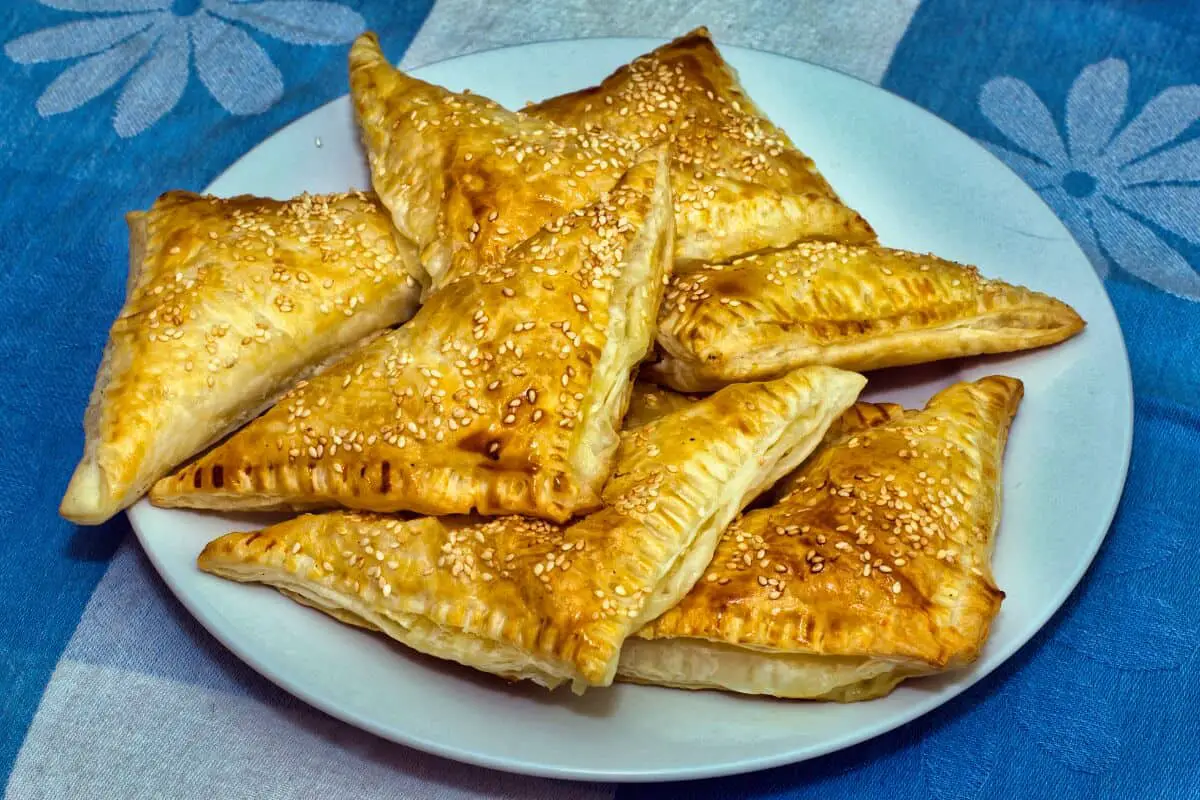 A authentic Israeli recipes for a flaky puff pastry with spinach and feta, baked and topped with everything bagel seasoning. A fun-to-make finger food that will become a regular hit at any and all dinner parties!
All hail this mighty Israeli recipe for cheese bourekas! I'm not kidding when I say these are like little crack-filled pillows and highly addictive. Something about the salty cheese, crunchy puff pastry, and sprinkling of everything bagel seasoning on top just screams, "eat me!" and they disappear lightning fast!
You May Also Like: 225 Easy Traditional Lebanese Recipes (2022)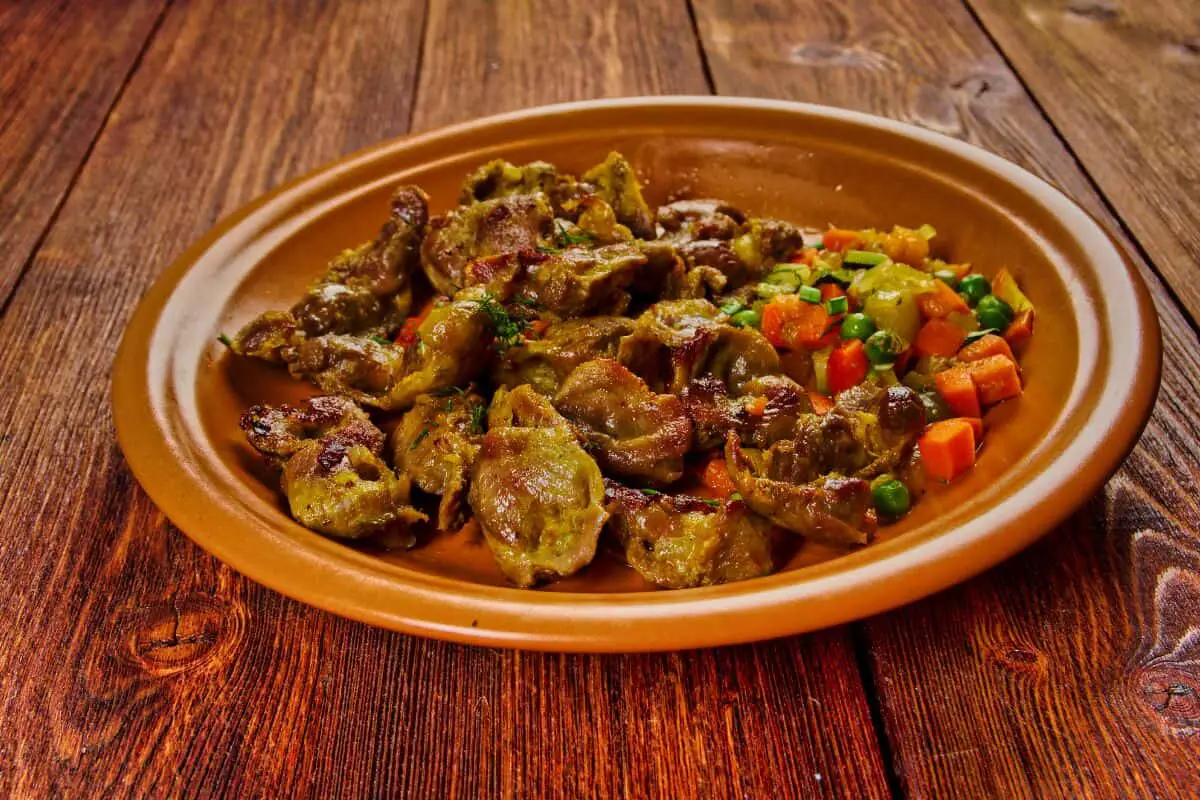 Jerusalem Mixed Grill or Meorav Yerushalmi is a authentic Israeli recipe for one of the quintessential street foods in Jerusalem. It is said to have been invented in The Shuk, Machaneh Yehuda most notoriously by the restaurant, Hatzot, where you can still enjoy their creation.
Many places around Israel now have their own Israeli recipes for versions of the dish. Traditionally it is made with liver, heart, spleen and chicken thighs, but the dish is mostly about the seasoning. So feel free to use a mix of chicken thighs and breasts if you prefer.
---
Check Out Our Pictures On Our Instagram – Our Big Escape.
You May Want to Join Our Boondocking Group on Facebook For More Information
Check Out Our Recipes On Our Instagram – World Recipes OBE