I recently returned from a trip to Colombia. With my sweet tooth, I was naturally drawn to Colombian desserts and sampled a variety of cake, cookies, pastries, and chocolates. I'm not kidding! We had some delicious Colombian sweets!!
Colombian Desserts
Colombian desserts are sweet, light, and simple to prepare. Spiced rice pudding, for example, will look familiar. Then there will be some that are one-of-a-kind and delightfully different. I'm thinking you've never tried a dessert with chocolate and cheese before. (15th Recipe) If you enjoy trying new things and spending your vacations eating, this list of 25 Delicious Traditional Colombian Desserts is guaranteed to provide you with a few new favorites.
Colombian sweets might not have the same appearance, taste, or garnish as other Western desserts, but they do have a distinct and seductive flavor. The range of specialties and desserts is due to the distinctions amongst local people. It's not difficult to find Colombian desserts served in Western restaurants, but if you love them and want to taste them, you can create them at home, and I think you'll find it very east and deliciously satisfying.
Colombia's favorable climatic conditions not only make it a popular backpacker destination, but they also allow for year-round sugar production, making it one of the world's leading sugar producers. As a result, it's no surprise that Colombians are famed for creating some of the world's most delectable desserts.
Panela (unrefined whole cane sugar), coconut cream, coconut flakes, milk and condensed milk, eggs, raisins, rum, cinnamon, and vanilla are all common components in genuine Colombian dishes. These can be found in almost all traditional Colombian dishes. Colombian sweets are considered to be some of the greatest in the world.
---
Popular Colombian Desserts List
Desserts are the last course of a meal. Sweet foods, such as confections, and occasionally a beverage, such as dessert wine or liqueur, make up the course. Desserts include biscuits, cakes, cookies, custards, gelatins, ice creams, pastries, pies, puddings, macaroons, sweet soups, tarts, and fruit salads, among others. Because of its naturally occurring sweetness, fruit is frequently used in dessert dishes. Desserts are created by sweetening dishes that are normally salty. Below are some of our favorite Colombian Desserts and Colombian Sweets including their recipes.
✪ Postre de Natas (Milk Pudding): Milk pudding is one of the most famous Colombian desserts, and it is thought to have originated in the Andes. It's produced by heating milk to make cream (nata), then combining it with syrup, milk, and eggs before adding rum and raisins for flavor. In most cases, Postre de Natas is served in a tiny glass.
✪ Merengón (Meringue): Colombians call this delicacy a "addiction," because once you try it, you'll want to eat it again and again. Colombia is a fruit-growing country, so there are endless ways to jazz up your meringue. The most traditional way to prepare a merengón is to fill it with whipped cream and top it with guanabana fruit, but strawberries, peaches, and Colombian blackberries (mora) also work well.
✪ Obleas: Obleas are the world's greatest sweet street food, available from booths and carts all throughout the country, and they're also extremely flexible. This delicacy is made out of huge wafers sandwiched together and filled with whatever you like. Arequipe, cheese, raspberry sauce, and coconut are all popular options. These delicious Colombian desserts are easy to make.
✪ Brevas con Arequipe (Figs with Arequipe): Arequipe is a thick and beautiful dessert prepared with sweetened milk that has made its way into practically every Colombian cuisine. Colombians, on the other hand, love their figs (brevas), which is why this pairing is so popular. Figs are also frequently served with white farmer's cheese from Colombia.
✪ Torta de Tres Leches (Triple Milk Cake): Colombia's triple milk cake is a delectably soft sponge cake soaked in three types of milk (condensed, evaporated, and cream). While the original tres leches is still popular, creative dessert chefs have begun to experiment with other flavors. The chocolate, coconut, coffee, and fruit variations of this staple are all worth trying.
✪ Roscón: Roscón is a circular cake that can be found in almost every Colombian bakery, often adorned with crushed almonds, sugar, and brightly colored candies. Sweet bread is used to make these cakes, which are subsequently filled with guava paste or, in some cases, cream. One of the popular Colombian Desserts.
More or less, the Colombian sweets described below will please your taste buds and provide you with pleasant memories as nice finishing touches to your meal. This list of Traditional Colombian Desserts and Colombian Sweets is guaranteed to introduce you to a few new favorites.

Delicious Recipes of 25 Traditional Colombian Desserts
---
---
check out our video
---
---
Tres Leches is a popular Colombia dessert all over the country as well as in other Central and South American countries. The cake is made exactly how its name suggests, with 3 forms of milk. Usually made as a sponge cake, it is baked and then soaked in a mixture of evaporated milk, condensed milk, and heavy cream. In Colombia, it is then usually frosted with a creamy merengue covering. Despite being soaked, a good tres leches cake is moist but not soggy. It is also sweet, rich, and creamy.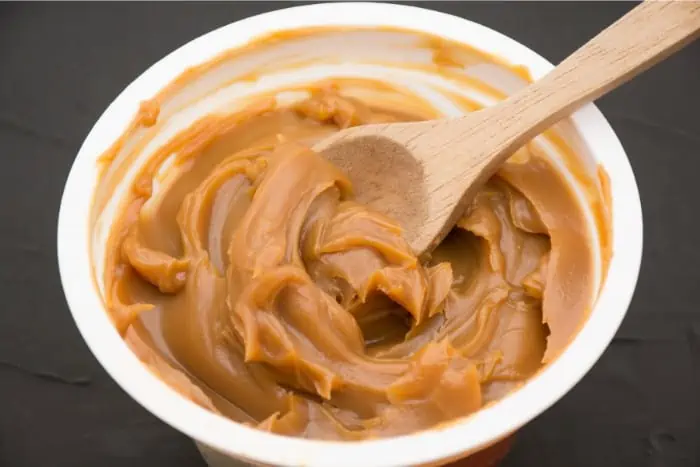 Arequipe is a common topping in all sorts of Colombia sweets. Similar to caramel, it is made with milk rather than water and is usually thicker and richer. It's a wonderfully rich, creamy caramel that is super thick and perfect for fillings. Made from condensed milk, it's velvety and delicious. A delicious Colombian desserts topping or filling. You can make it on the stovetop or even in the slow cooker. Just be sure to keep the can covered in water the whole cooking time for an even distribution of heat.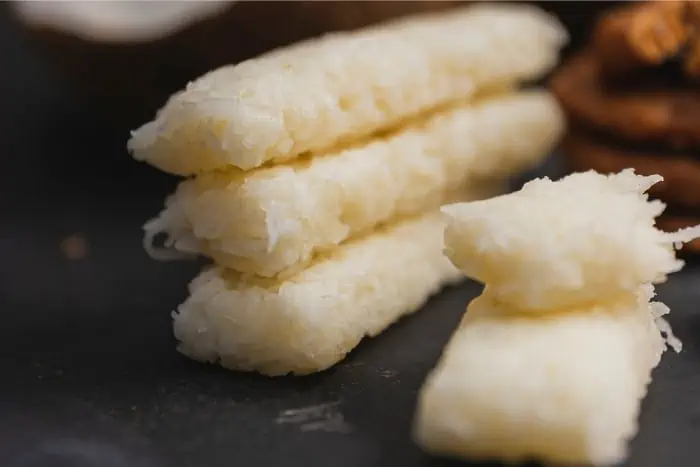 These coconut patties are a common sight on the Colombian coast. They are eaten as simple Colombian sweets and Colombian desserts proper. Although there are variations of this candy throughout the country, one thing never changes – the coconut! The traditional variety is made with panela or unrefined brown sugar cane. Brownish in color, the brown sugar accentuates the coconut. They're super simple and such a fresh little treat that everyone will love.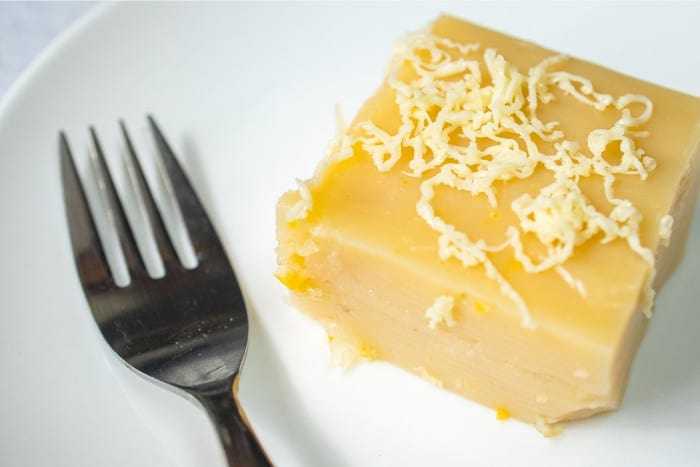 A unique traditional Colombian desserts cake. It is made from mashed yuca (called cassava) in place of flour. In addition to yuca, this cake also has coconut, anise seeds, sugar, salt, and the light, salty cheese common to the coast known as costeño cheese. All of that adds up to a sweet, but savory cake with a very unique, almost mushy texture.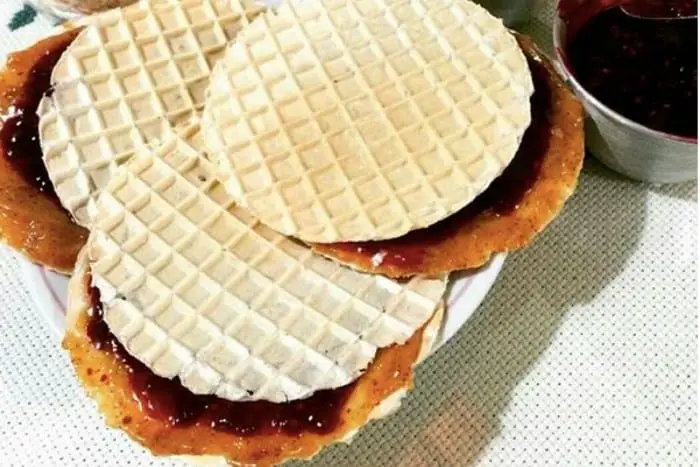 One of the best traditional Colombian desserts is obleas. They are made using thin wafers similar in taste to an ice cream cone. They are served up like a sandwich with arequipe (recipe above) in the middle of the two obleas. These popular Colombian sweets can be covered in anything from caramel and jam to shredded cheese. Typically, they are sandwiched together for a great little snack. The basic recipe uses just three ingredients – wheat flour, sugar, and milk, and they need to be cooked like ultra-thin waffles. Traditionally they are made using an obleas maker, but you can use a waffle iron (the kind used to make waffle cones).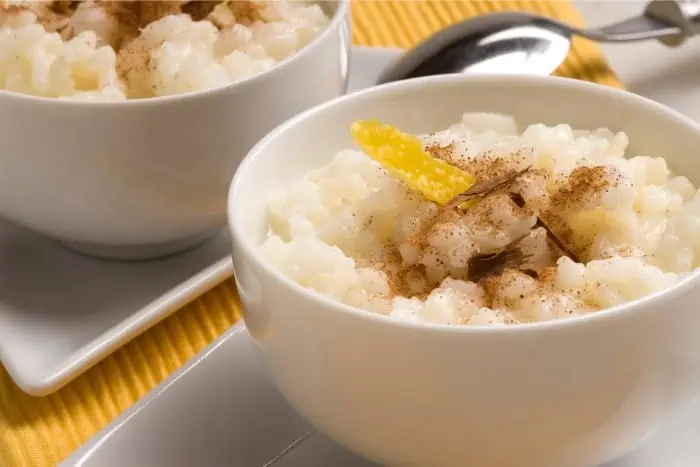 A rice pudding makes the list of must try Colombian sweets. Rice pudding is such a comforting dish. It can be served hot or cold, made with milk, and is excellent with both warm spices and fruity toppings. If I had to pick a favorite, it would be this warm, lightly-spiced, just sweet enough dish with raisins. I love the hint of cinnamon and the extra creaminess from the condensed milk. And since the texture is a little one-note, the chewy raisins are the perfect addition.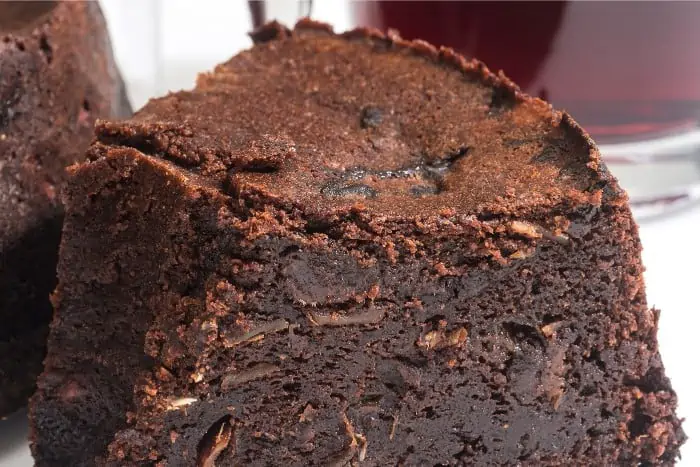 The torta negra is a traditional cake for special Colombia sweets. While it is becoming a bit less common, this black cake was long the traditional staple for birthdays, family holidays, and special events. Today, it is still very common to see it served at traditional weddings or family events like first communions. There are many variations of this Colombian cake throughout the country, every person and family having their own recipe, using different combinations of fruits and nuts in the cake.
Seasonal Colombian sweets, one being Natilla, is a custard made from a base of cornstarch and milk with cinnamon and eaten at Christmas time. This dessert is a beautiful cross between a flan and spiced custard. Although it can be served as a creamy pudding, it's usually seen in a sliceable cake filled with nuts and raisins. The ingredients are what you might expect from a pudding recipe – milk, sugar, spices, vanilla, butter, and cornstarch. The difference is the amount of cornstarch. This is what thickens it up enough to slice it. Served alone, this rich custard is a lovely, warm dessert. Or you can load it up with nuts and fruit for something more special.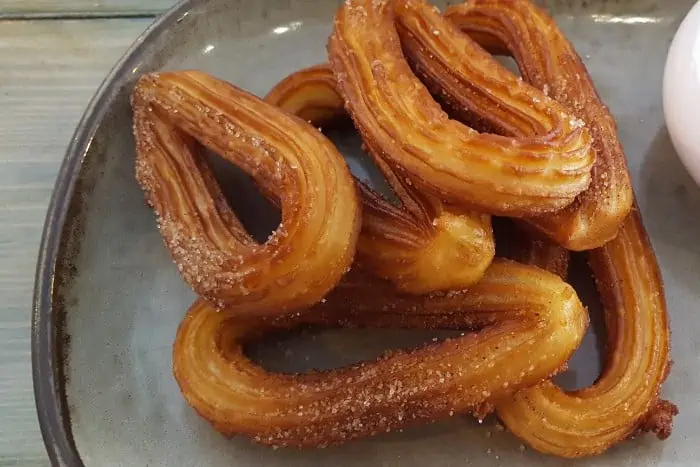 The Colombian desserts called churros are slightly different than the Spanish variety. In Colombia, they are small and circular and generally are normally served sprinkled with sugar instead of a side dish of chocolate. But they still have that sweet donut taste. Churros are long pieces of fried dough. Churro is a dough based on flour cooked in oil. Its essential ingredients are water, wheat flour, oil, and salt, and its shape can be straight, in the form of a cane, in ties, spirals, or even in circles, and often they are filled or filled with sugar.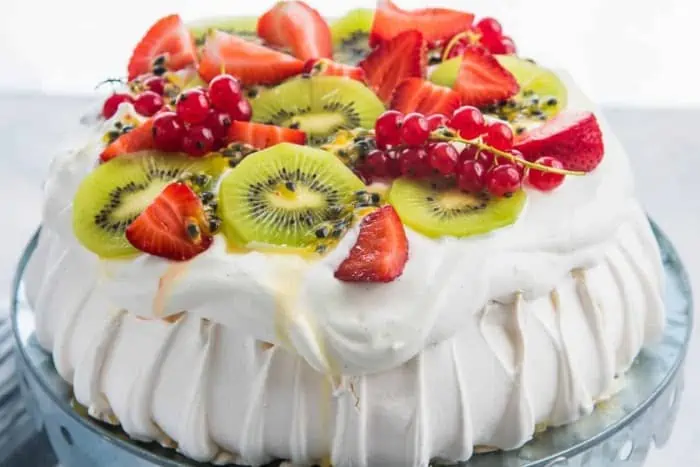 A baked meringue, filled and topped with whipped cream and fresh fruits, that is the perfect end to any meal. Authentic Colombian desserts, especially this one, is an addiction, since once you try it, you will want to have this sweet, soft & crunchy dessert every day. What makes merengón in Colombia so different is the variety of all kinds of fruit like soursop, kiwis, strawberries, peaches, mango, whatever they have on hand.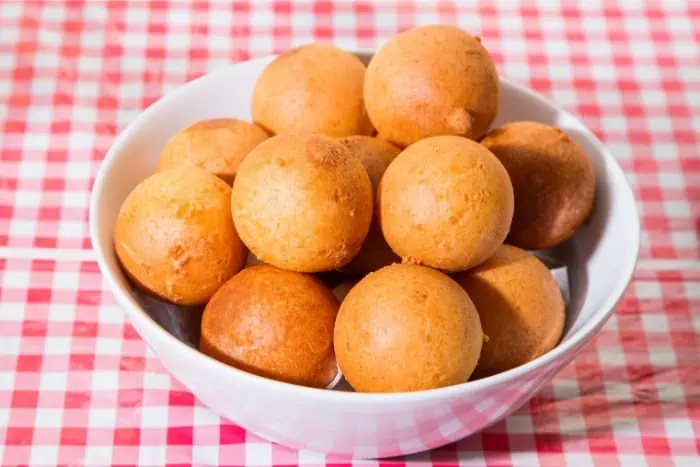 Buñuelos can best be described as fried dough balls that are somehow simultaneously sweet and savory. There's really no way to describe these Colombian desserts, they're so multi-dimensional. Crunchy on the outside, with a soft, pillowy angel food cake consistency, and the tiniest hint of sweetness. But they're made of cheese! These are really one of those things you just HAVE to try at some point in your life. The authentic Colombian desserts are fairly plain and sprinkled with powdered sugar.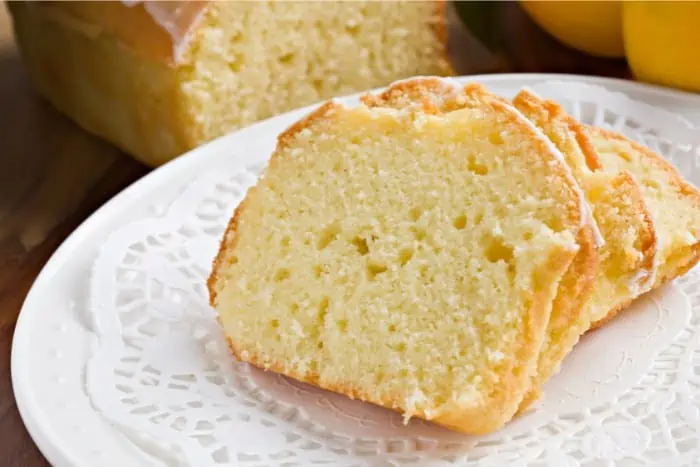 For this pound cake, you'll notice that there's no rising agent. This cake gets its lovely light crumb by folding through lots of whipped egg whites. Once baked, the buttery cake is tall and airy. Not overly sweet, the brandy flavor is a nice touch and just enough. The cake is so moist, you won't need a frosting, but a touch of glaze wouldn't hurt. A very rich pound cake that is my favorite Colombian cake.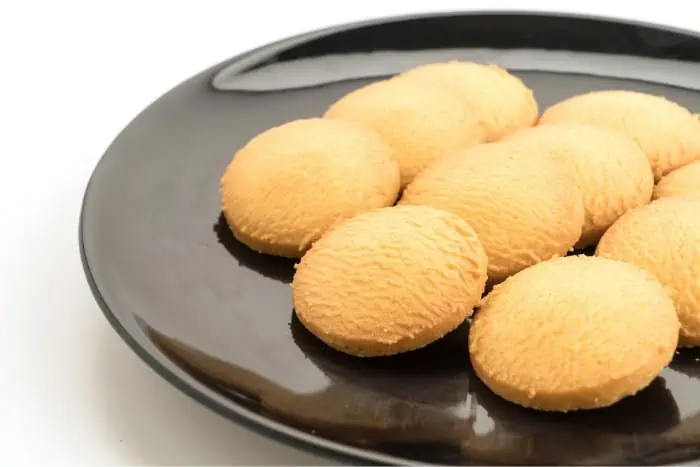 When it comes to sugar cookies, I prefer mine to be more shortbread-like than anything else. This means lots of butter and an underworked dough that will turn out crumbly and delicious. With just five ingredients, you can have the dough ready to go in a matter of minutes. And since it doesn't get rolled and cut, the dough stays nice and soft and bakes to perfection. You'll love making these easy, tasty Colombian desserts because they are very simple to make and they don't require cookie cutters or any fancy tools. They are also crumbly and buttery, perfect when served with a glass of milk, cup of black Colombian coffee or a cup of tea.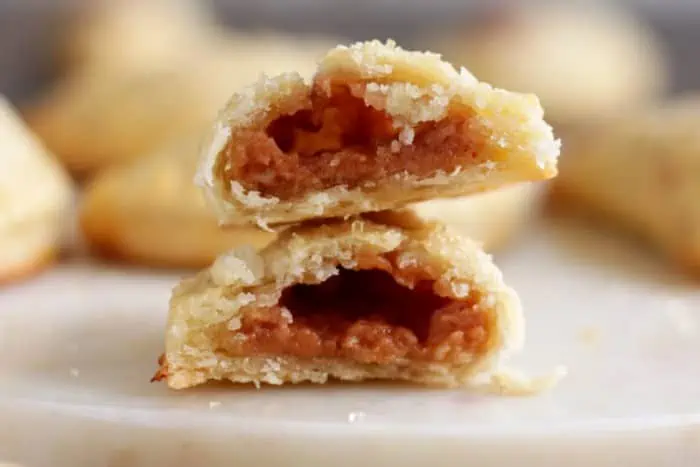 I'm a massive fan of hand pies. They're tasty, packed with flavor, and perfect to serve as a snack or on a platter. As much as I love some spicy pork or melted cheese, I am more interested in Colombian desserts and these creamy guava pies are to die for. Feel free to use store-bought pie dough, and you can find guava paste in most supermarkets these days. Or if you're a fan, why not try making your own? Be careful not to over-fill the pies, and cut steam holes in the top so that they don't burst open and make a mess.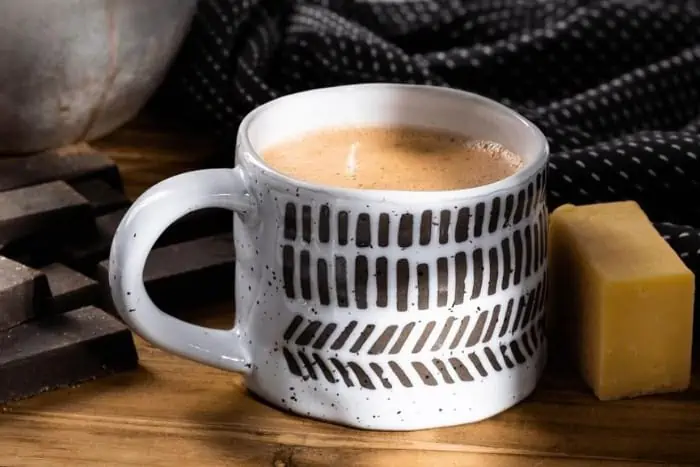 It just works. The mozzarella doesn't have an overpowering cheesy flavor, but rather adds a touch of salt that works just like salted caramel. It gives the drink a creaminess that you can't find anywhere else. Just be sure to follow the recipe and use good dark chocolate as opposed to a hot chocolate powder. This dish is pretty interesting, because Colombians will make homemade hot chocolate and then add a soft cheese into the bottom of the cup. The cheese will melt into the hot chocolate, and then they will drink it all at once. As one of the easy Colombian sweets, it is indeed worth trying.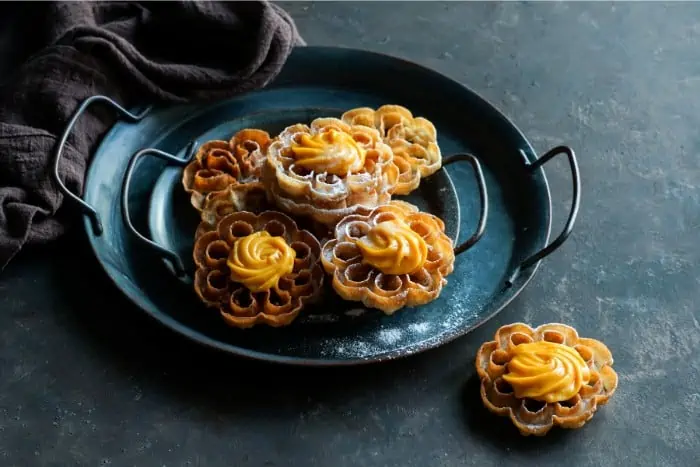 Solteritas are sweet, crunchy, orange cookies that are sold in Colombia with a sweet cream of the same color. It's simply a sweet cream made out of flour that goes really well with the cookies. Colombians use the traditional recipe to make the cookies, then add the orange coloring and then to top it off, they serve them with a very sweet cream. When cooked and cooled, fill with the sweet cream filling and serve. And just like many other sweet Colombian desserts, they are very, very popular.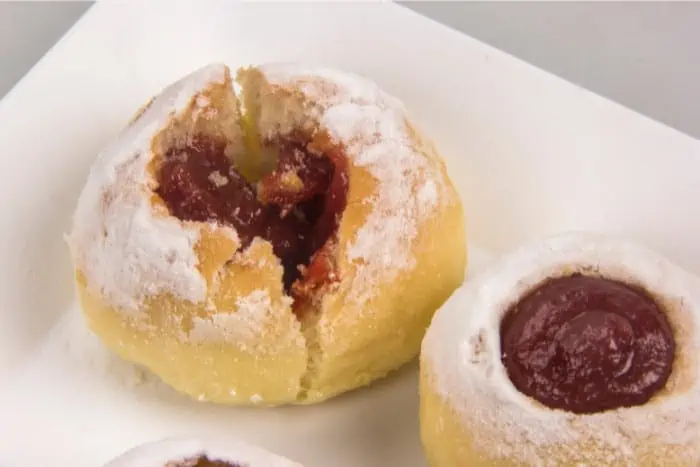 We've all had plenty of garlic bread and cinnamon loaves in our day. They're delicious and will always be welcome at my table. But sometimes I like to try something new, and this guava-stuffed bread went fast! Guava has a flavor somewhere between a strawberry and a pear, and I haven't found anyone that hasn't fallen in love at first bite. I would highly recommend making your own delicious Colombian desserts. Guava paste can be found in most supermarts these days. It will quickly become your new favorite ingredient!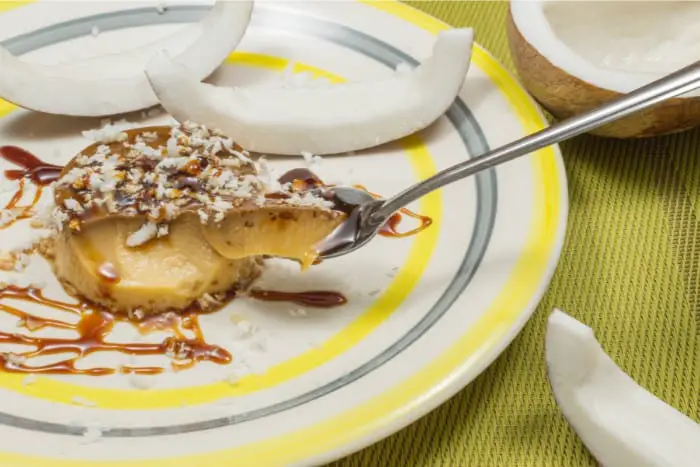 Coconut flan recipe is a great addition to any recipe file. The preparation can be a bit tricky since it requires a certain amount of babysitting. Nevertheless, it's not difficult to make. Take your time and you'll end with with impressive and delicious Colombian desserts. It is very popular on the Coast of Colombia. Flan de Leche is the traditional flan and is the base for many other variations. This Flan de Coco is one of my favorite Colombian desserts.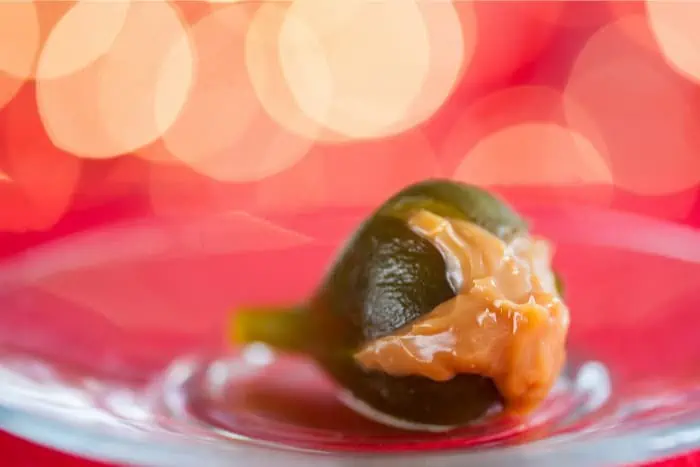 A popular and traditional Colombian sweets that my grandmother always had on her table during the holidays, "Dulce de Brevas" or "Brevas Caladas". It is simply figs cooked in a sugarcane (panela) syrup and served with white fresh cheese on the side and it is absolutely delicious. Dulce de brevas is one of the easy and authentic Colombian desserts made with figs, lime juice, panela sugar, and cinnamon. The figs are slit crosswise on top, then left to soak overnight in a combination of water and lime juice. The following day, they are rinsed and cooked in water with panela sugar and cinnamon sticks until the sugar is dissolved and the concoction has a syrupy texture.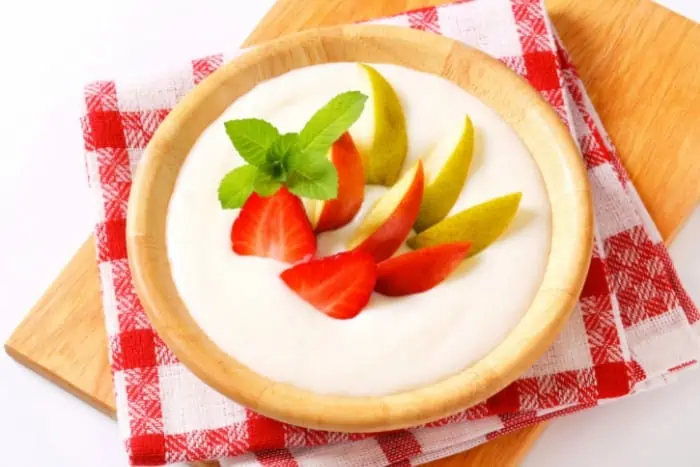 It is a dessert made by boiling milk several times and taking off the foam or cream that forms every time it's boiled. The foam is placed in a different pot and then mixed with a sugary syrup, eggs, raisins, while some also add rum to it. Postre de Natas is probably one of the most popular and traditional Colombian pudding. Although it takes a little bit of time to prepare, the steps to make this dessert are straight forward and simple. The effort is well worth it, as this dessert has a wonderful combination of textures and flavors.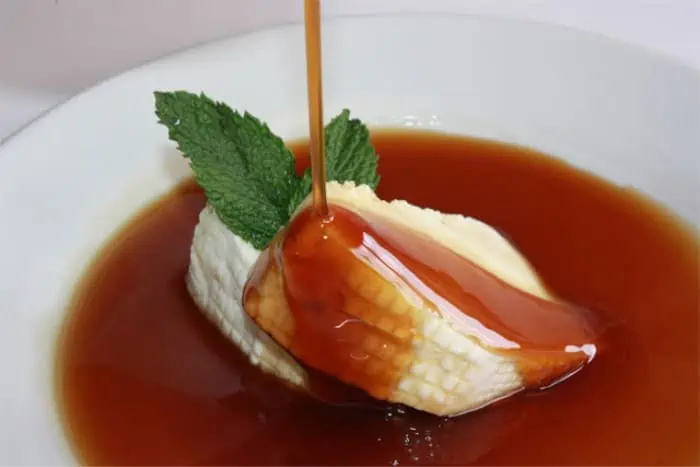 Cuajada con melao is one of the oldest Colombian desserts. It's a mix of milk curd (cuajada) bathed in melted and caramelized panela which forms a syrup known as melao, short for the Spanish word for molasses. Cuajada has the firm, smooth texture and light taste of white cheese and makes for a mouthwatering Colombian dessert when covered with the sweet brown sugar syrup.
Milhoja is layers of cream and or whip cream in between sheets of puff pastry, but mostly a lot of arequipe. At first glance, Milhoja looks like a regular slice of cake. But Milhoja is made from many stacked layers of puff pastry, which results in the name "mil hojas" – thousand sheets. In between the layers of puff pastry are arequipe, vanilla, or sometimes white chocolate. This is a classic Colombian dessert and one of my favorites.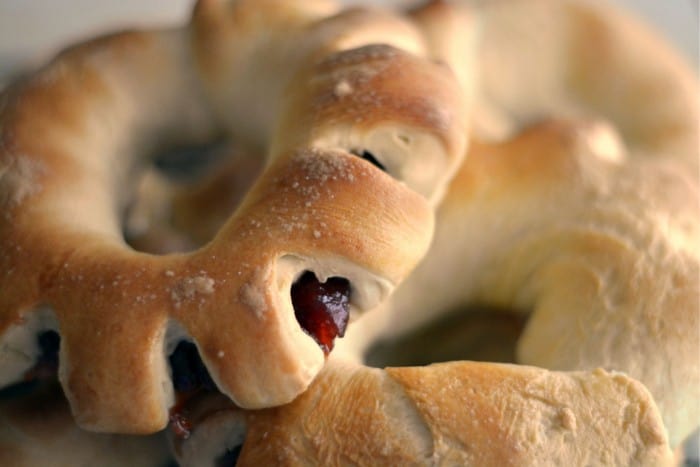 Roscones are equivalent to donuts. And you can find roscones in any bakery in Colombia. Roscones are made from white flour and are baked (or, sometimes, fried) in the shape of a donut. Roscones are always filled with something delicious such as cream or bocadillo (sweet guava) or arequipe.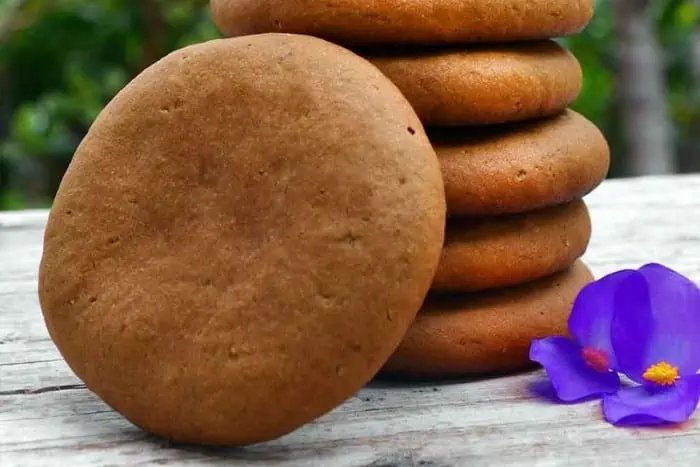 Galletas cucas or galletas negras are simply big and soft gingerbread cookies that are usually made in Colombia with panela (unrefined cane sugar). Definately one of the popular Colombian sweets. They are usually made by melting panela and water until you get a dark, thick syrup called "melado" or "melao". I always end up making these cookies pretty much the same way I make regular gingerbread cookies, I only use brown sugar and molasses and then mix everything by hand or in a mixer. The color is not as dark as the cookies that you get in Colombia but the flavor and texture are pretty much the same. Way easier!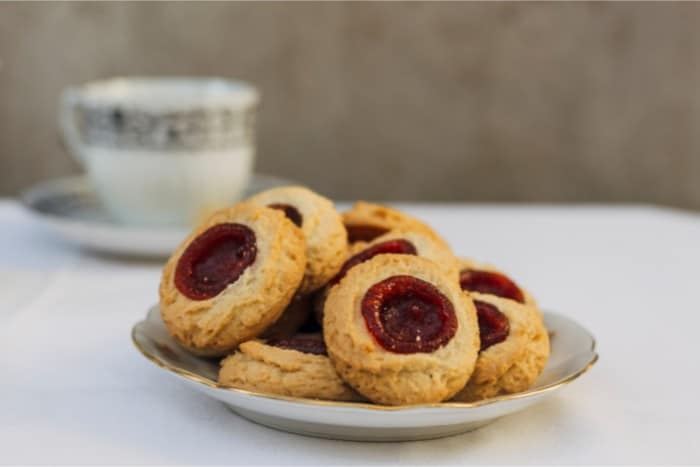 Buttery and soft cookies are filled with sticky star anise infused strawberry jam. It's a super easy yet unique thumbprint cookies recipe that takes no time to put together. It's one of the easiest Colombian sweets to make. At a glance, it might seem counterintuitive to make your own jam for such a simple recipe. But once I had tried it, I loved the result so much that I would never use store-bought jam for this recipe again. I also found that it's best to add the jam after baking the cookies.
---
For complete photos and videos of our trips, visit our photos on our Facebook Page
You May Want to Join Our Boondocking Group on Facebook For More Information