Today we want to offer you some information about traditional Moroccan Recipes. Morocco is geographically located in the north-west corner of Africa. The country is slightly larger in area than California, USA and it has three different regions.

21 Great Traditional Moroccan Recipes
---
---
This Moroccan stew with chickpeas and sweet potatoes is an easy plant based dinner recipe: it's incredibly flavorful featuring a blend of Moroccan spices. This Moroccan stew recipe is one of our top plant based recipes we refer to people who want to eat more plants. Why? It's ultra flavorful, with a blend of Moroccan spices that's truly irresistible! And it's full of nutrient rich vegetables: sweet potatoes, chickpeas, tomatoes and spinach. We like to serve it with quinoa for a delicious plant based dinner that's also gluten free. If you eat some dairy, add a dollop of Greek yogurt. And most definitely a squeeze of lemon. Keep reading for the Moroccan stew recipe! Moroccan Recipes
This loubia recipe is an easy-to-make version of stewed Moroccan beans. Made with canned white beans, it's the perfect side dish or starter to accompany Moroccan cuisine or roasted meats. It's also entirely vegan and made in less than 30 minutes. Moroccan Food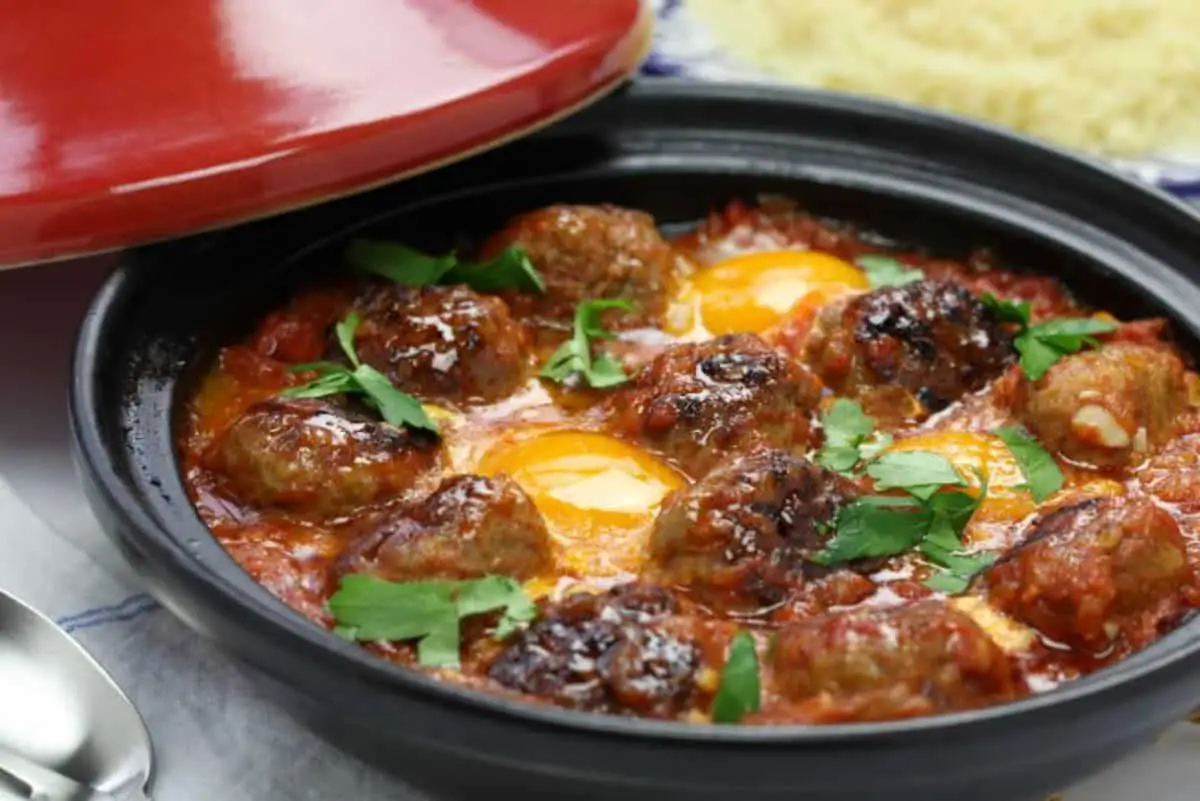 These Moroccan meatballs, or kefta tagine, are made with spiced ground beef or lamb, and bathed with a buttery saffron-cilantro sauce. Kefta is the savory spiced ground meat of Morocco, served in meatball form or used as stuffing. Serve the kefta directly from the tagine or pot, with warm slices of toasted bread for mopping up the sauce. In some Moroccan homes where fiery dishes are appreciated, a whole dried red pepper is added to the sauce. Moroccan Cuisine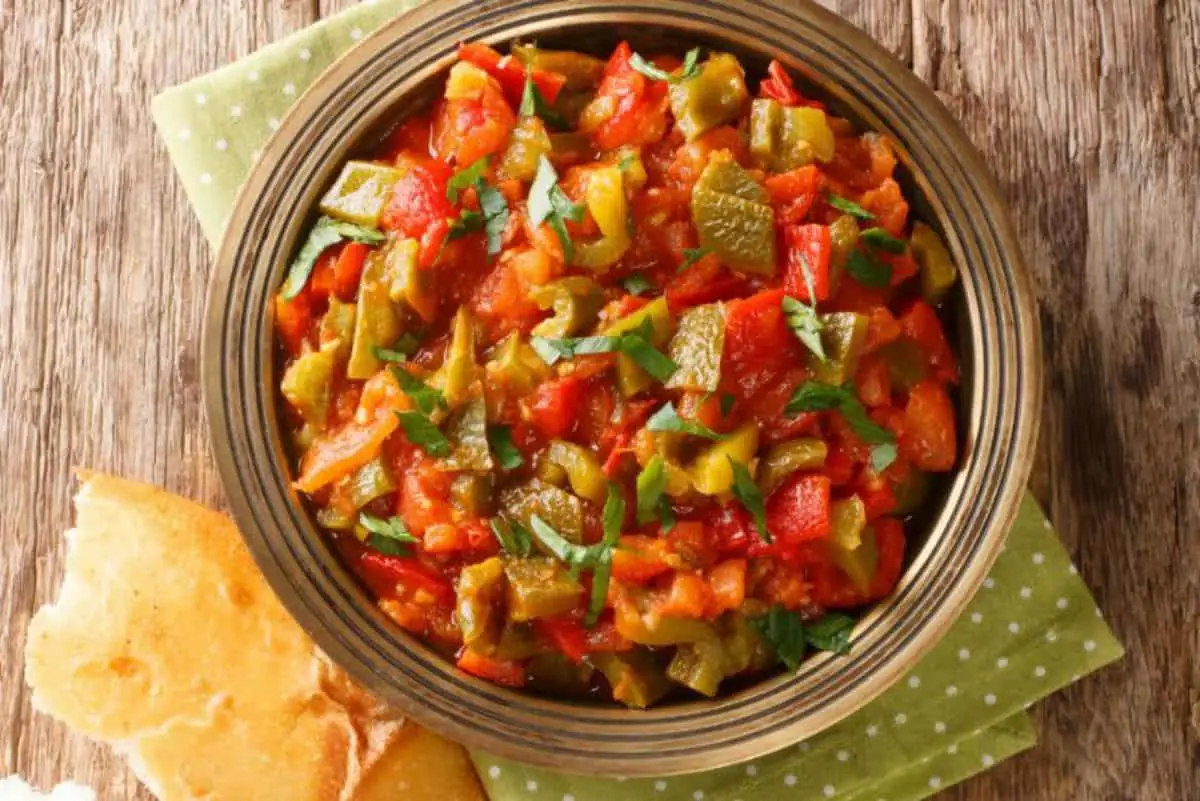 In Morocco, taktouka refers to a very common salad/dip (such as zaalouk, bakoula, etc.) made mainly of very simple ingredients: green bell peppers, tomatoes, garlic and olive oil. Taktouka is literally one of my favourite Moroccan salad! Moroccan Dishes
Beghrir or baghrir are spongy, melt-in-your-mouth Moroccan pancakes made from a crepe-like semolina batter. Light and tender, the pancakes are characterized by a unique honeycomb-like appearance. This is a result of yeast in the batter, which causes hundreds of bubbles to rise and break on the surface of the beghrir while it cooks.
Beghrir are rarely eaten plain. Instead, a sweet topping transforms them into a special breakfast or tea time treat. Moroccans are most likely to enjoy them dipped in a syrup made from butter and honey; or they might be served with butter, honey and preserves or jam on the side. Moroccan Desserts or Sweets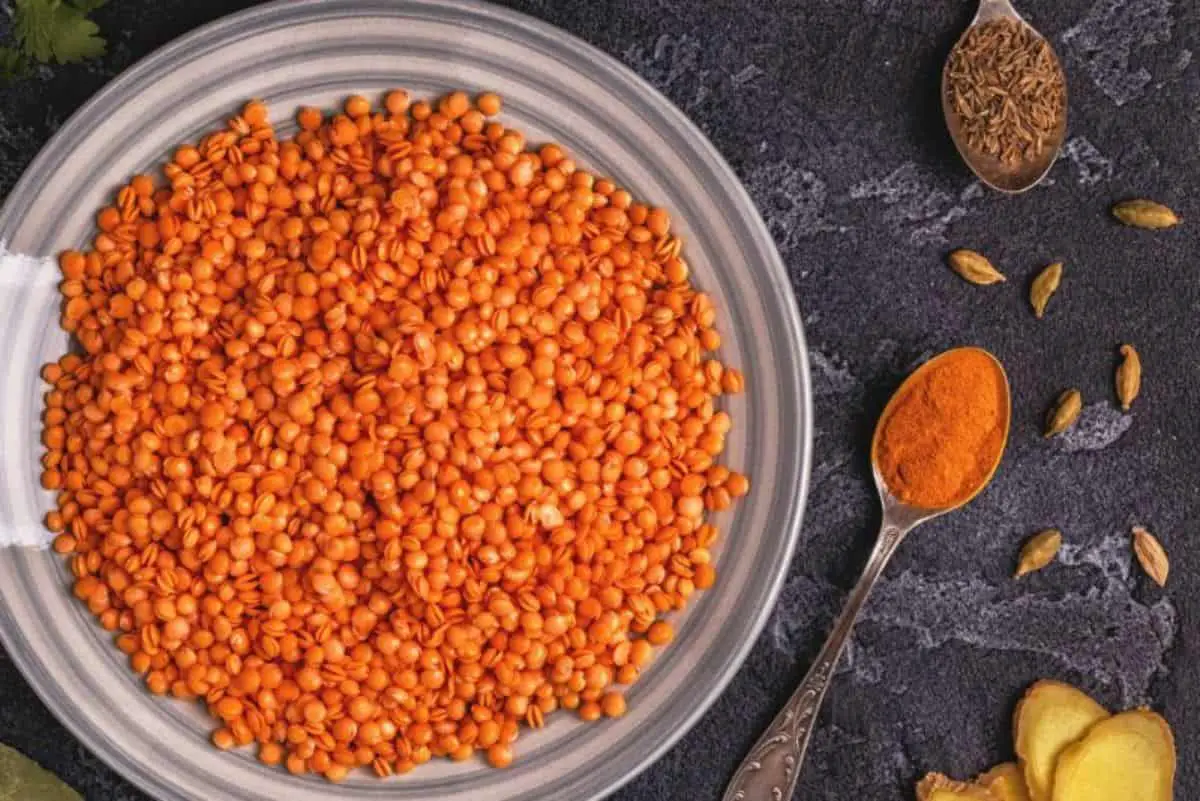 Lentils know no bounds. They're the perfect high-protein, high-fiber food that take on just about any flavor you add to them. And speaking of flavor, I love spices. I felt inspired by the flavors of Morocco by this dish. Think paprika, turmeric, coriander, and pepper. If you're into saucy, smoky lentils, this recipe is for you. Let me show you how! Moroccan Recipes
Moroccan flavors have always been elusive but loved by me. I truly can't remember my first experience tasting Moroccan food. I absolutely love the flavors in Moroccan dishes and the style of cooking. I love how layered the flavors are too. There's usually an element of sweetness, some spice, a bit it tangy and salt as well in their dishes. That is as far as I go describing the flavors because I still am quite unversed when it comes to the complexity of the dishes and the flavors and the variations of these depending on the region of Morocco. I have tried several simplified recipes to a basic Moroccan Tajine/tagine (stew) and the flavors have always lacked something, and I knew that it is because you really can't get those complex flavors by cheating this dish. Moroccan Food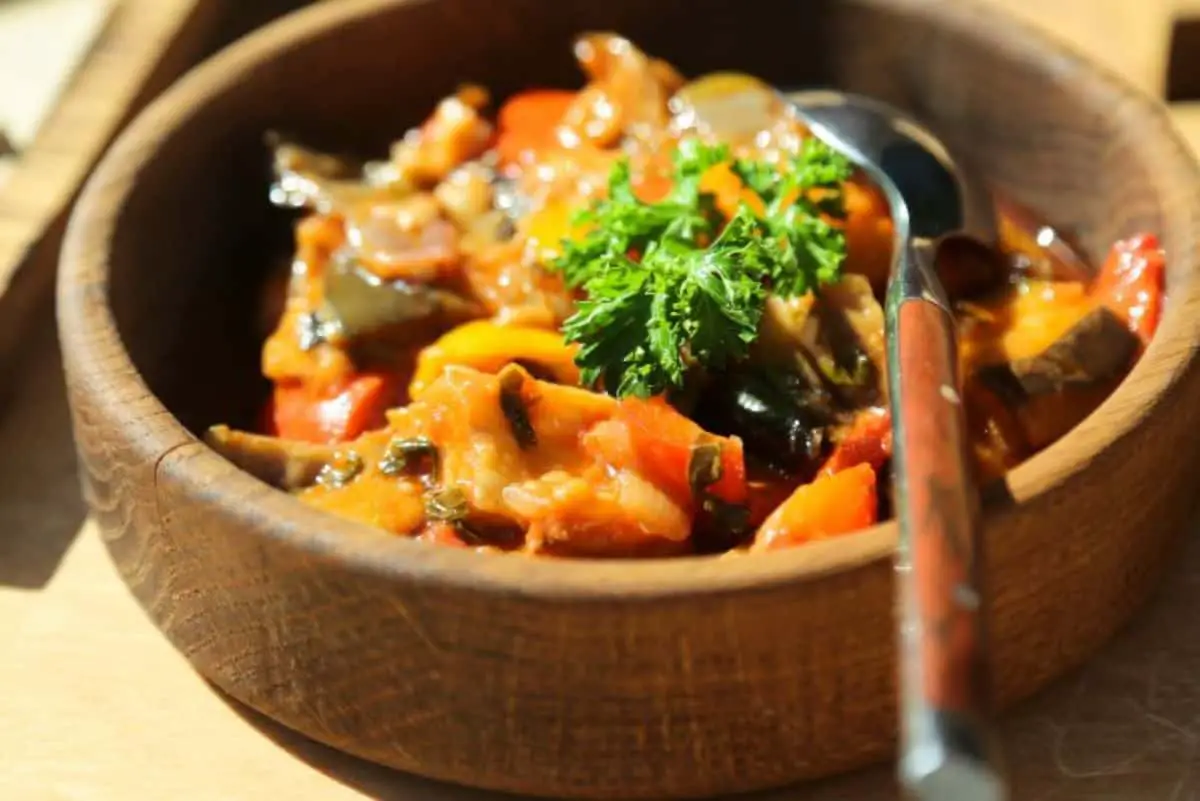 This is not your everyday vegetable stew! Our Moroccan vegetable stew has a unique spice blend that adds a punch of flavor to this super comforting veggie-filled dish. Enjoy it anytime with our flavorful, comforting, super satisfying stew.
Spices are what take this dish from basic to expert level! Spices are a great way to enhance any dish, from savory to sweet. We love to experiment with them and create our own blends! Moroccan Cuisine
As much as I like to travel, I know I can't fly to every place I want. My kitchen is my lab and at times I look at it as an airport, from where I travel using my stove, food, and recipes.
Every time I discover a new recipe from a different country, I get amazed by how people can be creative and how different ingredients cooked in different ways, bring in variety of flavors, just like this meatball dish. What I have today is a very simple dish, very few ingredients, and require short time to prepare. Yet I promise that you'd love to cook it again and again. Traditional Moroccan Recipes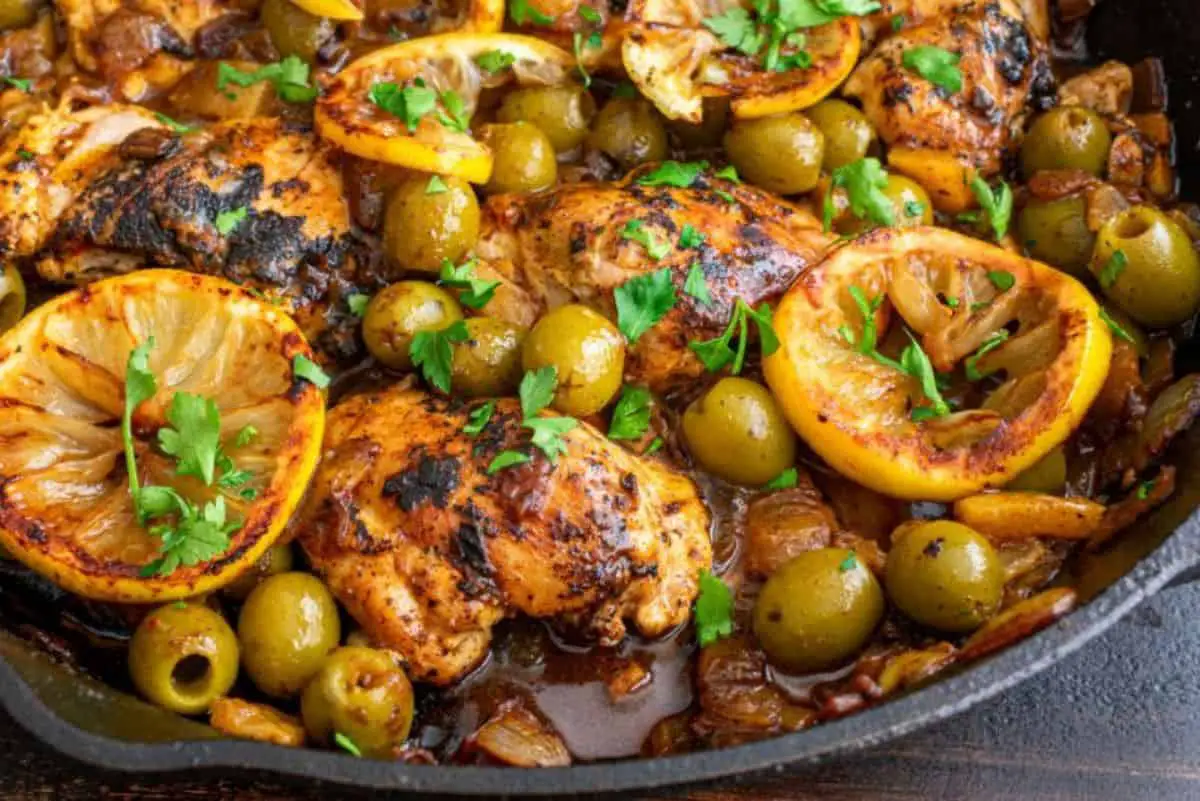 This flavorful dish was inspired by two of my favorite Moroccan ingredients- olives and preserved lemons. They work beautifully together in this dish to add a ton of flavor to the sauce. In addition, braising the chicken makes the meat wonderfully tender and juicy. Serve this dish over a bed of couscous to soak up all of the delicious sauce. Moroccan Chicken Recipes
Time to add a little pizzazz to your grain game! This quick and easy Moroccan Couscous is a refreshing change of pace to the standard side. Couscous is a healthy, versatile side that you can serve with anything from roasted vegetables to chicken to lamb.
This recipe cooks in 15 minutes, and a few simple touches like subtle spices, golden raisins, and pine nuts make it taste special enough to serve at a holiday meal. Traditional Moroccan Recipes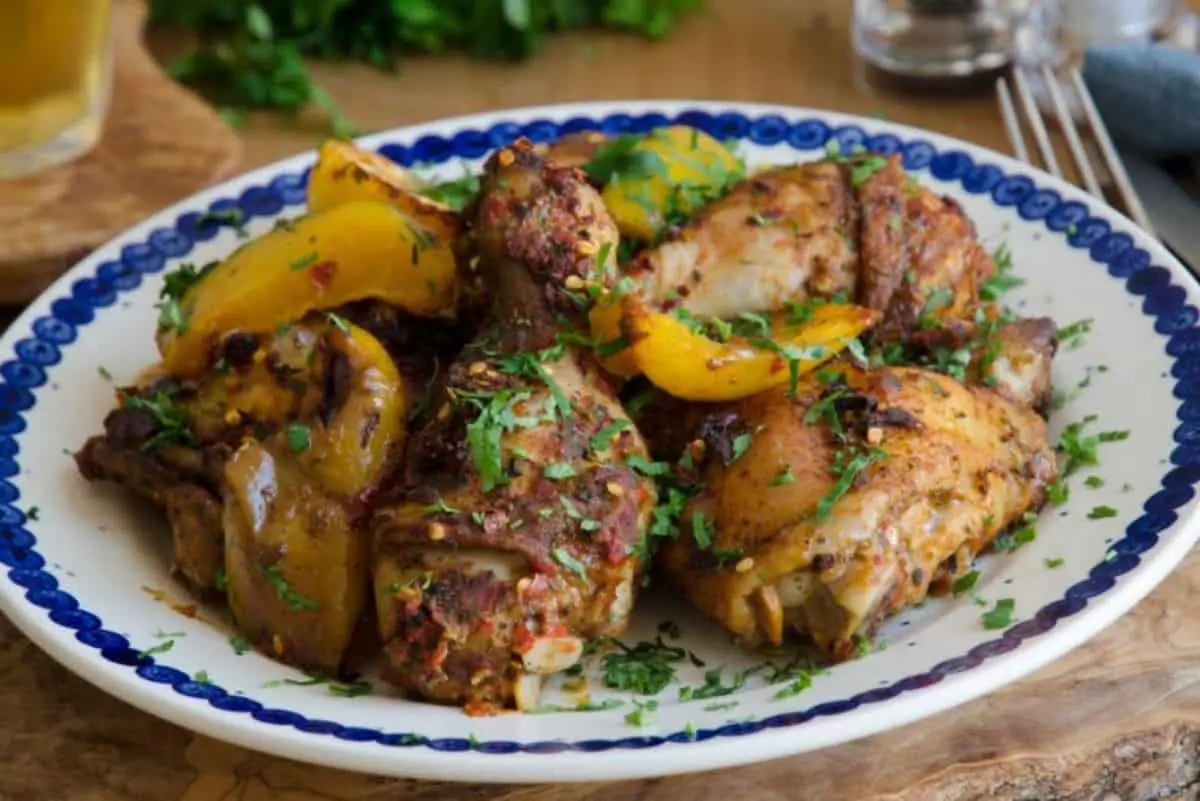 Spices, spices, spices! This recipe is thick with 'em, and your taste buds will be thick with pleasure from Moroccan Chicken. This exotic tasting dish is a definite crowd pleaser! Moroccan Food
Chicken tagine is a traditional Moroccan dish of chicken pieces braised with spices, garlic, onion, olives, and preserved lemons. It's company-worthy yet easy to throw together. This is my favorite chicken tagine, the traditional Moroccan dish of chicken pieces braised with spices, garlic, onion, olives, and preserved lemons. It's festive and company-worthy yet also easy enough to throw together on a not-too-busy weeknight. The word tagine refers to the shallow clay vessel with a cone-shaped lid that the dish is traditionally cooked in, but you don't need one to make it. Moroccan Cuisine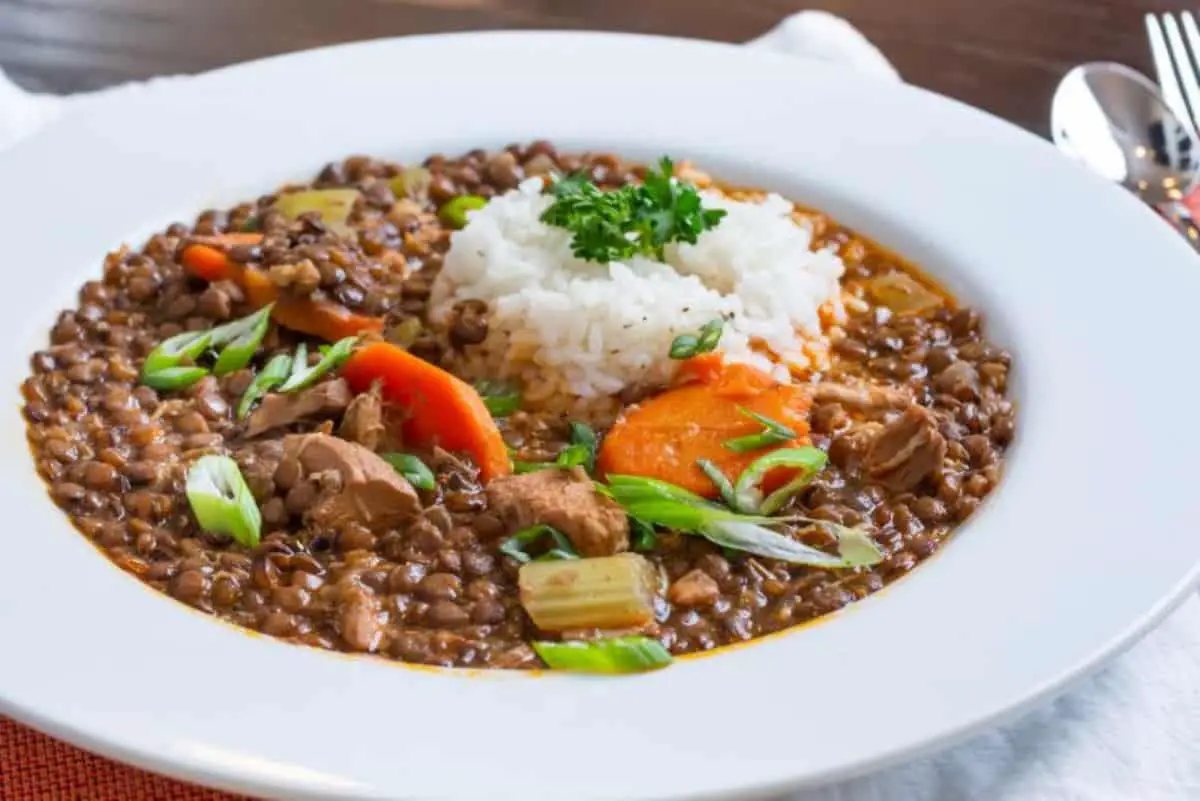 Rfissa is a Berber dish that is very popular in Morocco and is served during various traditional celebrations. It is traditionally served with chicken and lentils and fenugreek seeds, msemmen, meloui or day-old bread, and the blend of ras el hanout. Moroccan Dishes
This low-calorie, high-fiber side dish is colorful and comforting. The sweetness of the apricots and sweet potato and the tang of the lemon juice are nicely balanced with the warm spice. Moroccan Recipes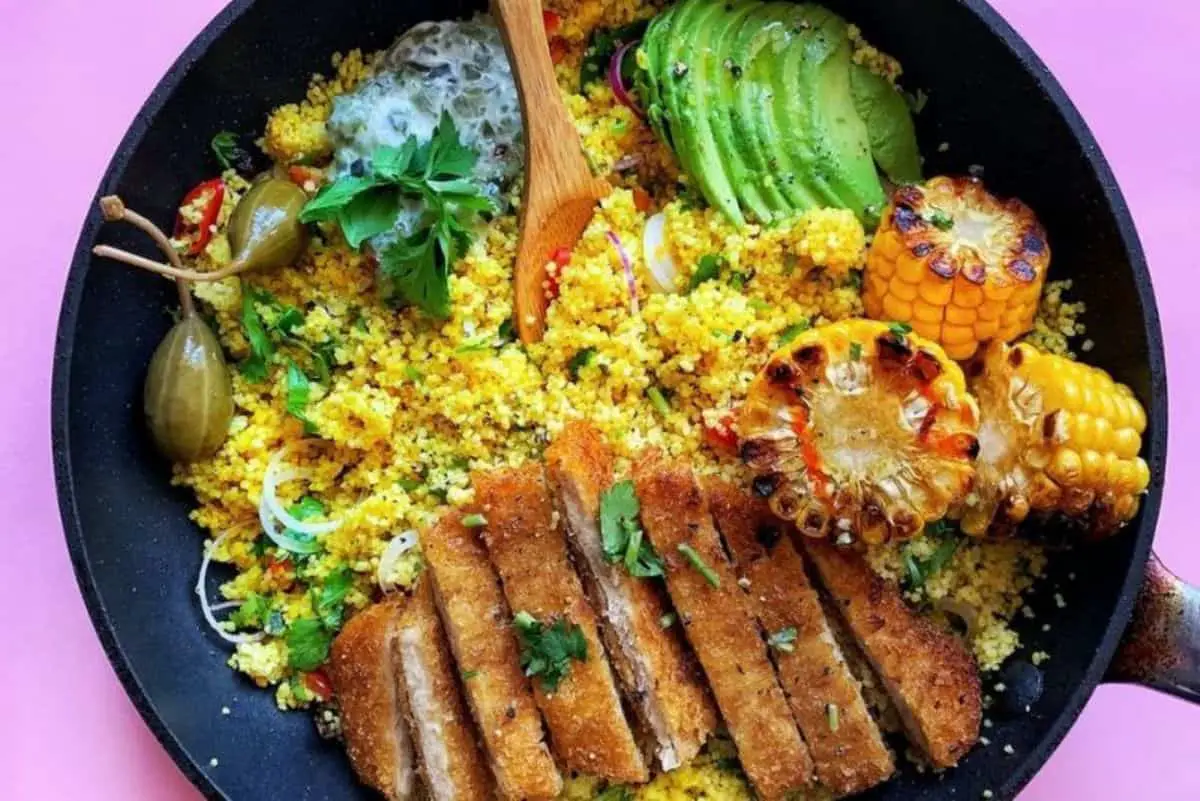 This Moroccan Chicken Couscous Bowl recipe has its own unique bold flavor to it. Packed with protein and veggies, this makes a perfect lunch bowl for any day of the week. They are also perfect for lunch on the go.
Nothing better and more filling than a nice bowl filled with protein and veggies. All the goodness in one bowl. Easy to put together and so delicious you would want to make this Moroccan Chicken Couscous Bowl recipe weekly. They are perfect to pack on the go as well.
Moroccan food is very well known to have very bold flavors. They are loaded with different spices to give them that bursting bold flavors. Spices used to make up the Moroccan spice mix are cinnamon, cumin, ground ginger, black and/or white pepper, saffron, turmeric, hot red peppers, sesame seed, sweet paprika, and aniseed. Moroccan Chicken Recipes
We've flavored the lamb shanks with North African spices and woken up the rich meat and vegetables with a handful of pomegranate seeds and fresh mint leaves sprinkled on just before serving. Braised Moroccan lamb shanks with harissa and other African flavors is the perfect fork tender recipe; just like what I enjoyed while traveling through Morocco.
I can recall the thick noise of the Friday night market in Marrakech. Our group of photographers sat on a rooftop diner looking out as the sun set and the hundreds of lights sparkled life into the crowded market. I was in awe. So many people were milling through the market. There was music, craftsmen, spices, fruits, herbs, olives (so many olives), candies, and pastries all tempting the crowds. Moroccan Food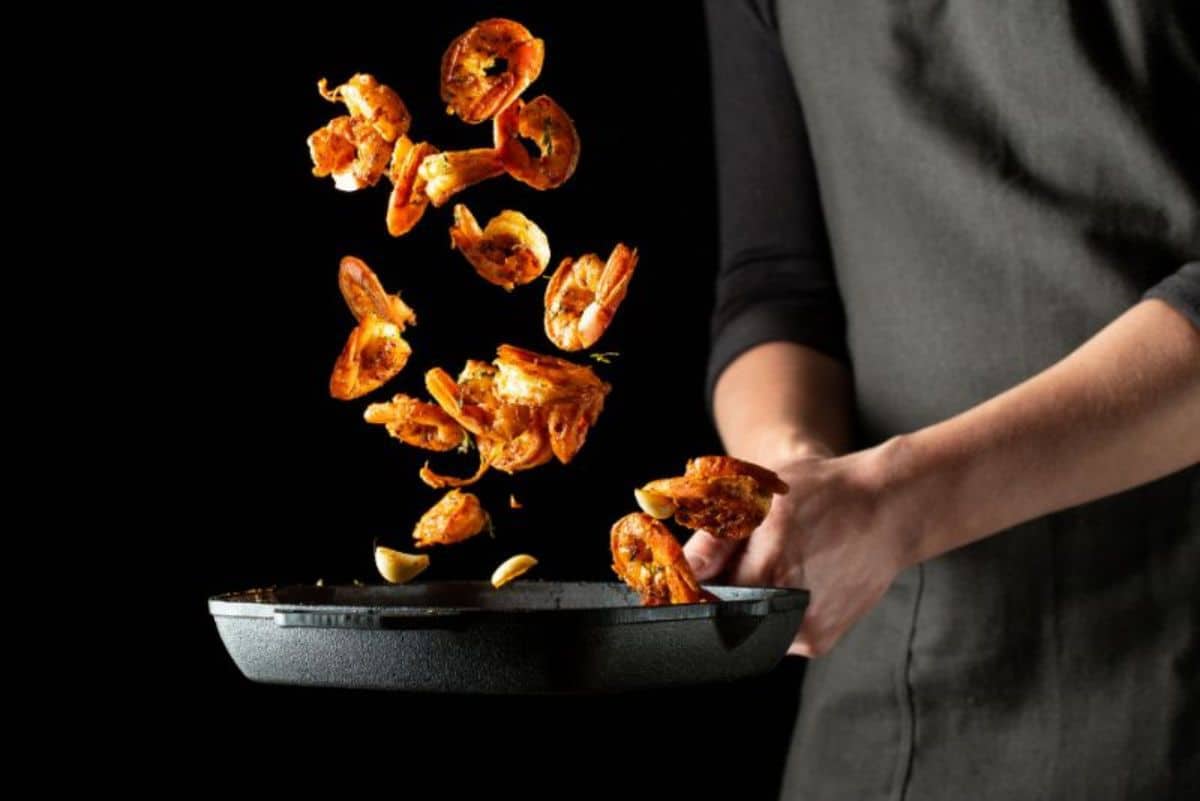 When my niece was attending West Point, she was sent to Morocco for five months. I threw her a going-away party with Moroccan decorations, costumes and cuisine, including this saucy shrimp dish. Whenever I make it now, I think of her and I smile. Moroccan Cuisine
I enjoy shredded chicken dishes, Moroccan seasonings and pita sandwiches. The addition of the carrot salad laced with dates and pomegranate seeds lends an extra punch and crunch. Mini flour tortillas can be substituted for pitas. Moroccan Chicken Recipes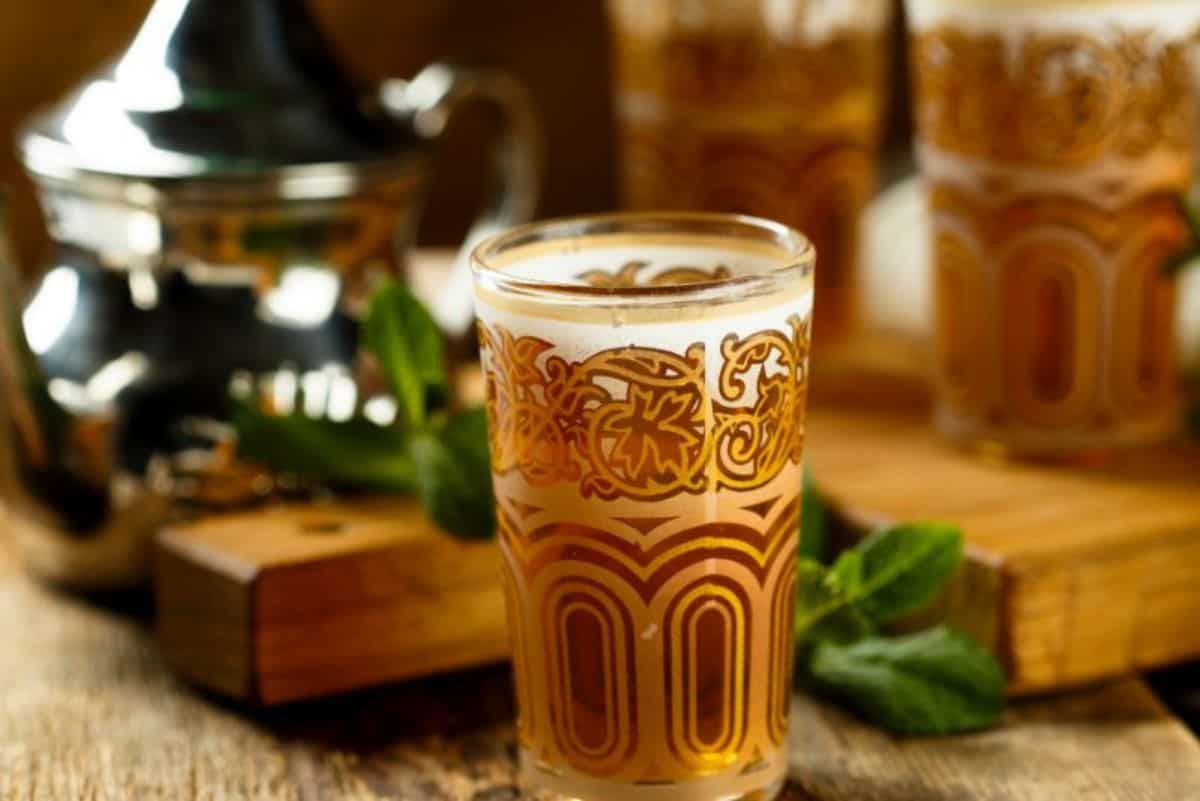 I grow mint on my balcony, and this refreshing beverage is a wonderful way to use it. It combines two of my favorite drinks—Moroccan Mint Tea and Honeydew Agua Fresca. For extra flair, add some ginger ale. Moroccan Food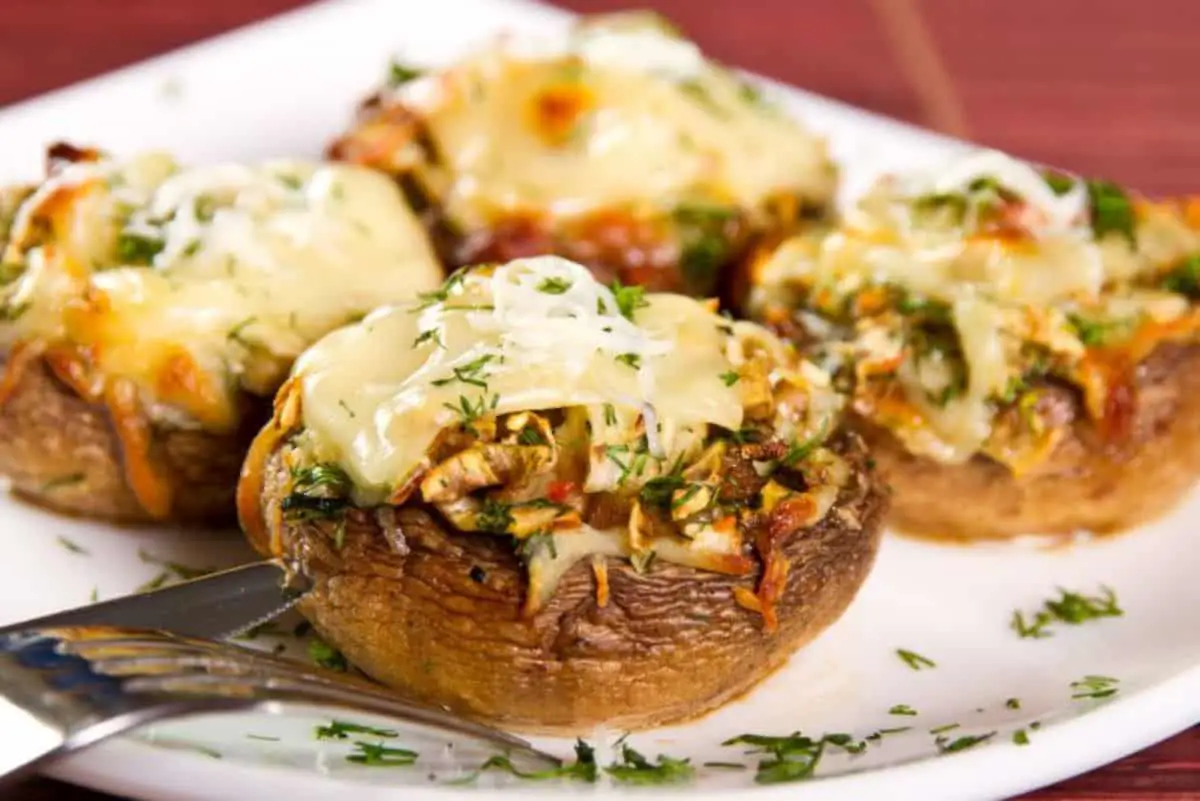 Coriander and cumin are zesty updates to the familiar stuffed mushrooms. The addition of couscous makes them very filling and delicious. Moroccan Dishes and Moroccan Side Dishes
---
---
Traditional Moroccan Recipes
The northern coast of Morocco along the Mediterranean sea is the most fertile land and rises to heights of about 8,000 feet. Moreover, the Atlas mountains start from the Atlantic coast, southwest, and runs to the Mediterranean Sea on the northeastern side. Last, but not least, the semiarid region is in the east and south region, the Western Sahara, and connects Morocco to the vast Sahara Desert.
Morocco, since ancient times, faces problems with desertification which is caused by forces of mother nature such as inadequate rainfall or drought. However, in the northwest region of Morocco agriculture thrives, except when there is a severe drought. Therefore, farmers in Morocco can supply citizens with enough food.
The History of Traditional Moroccan Recipes
The Berbers, Nomads, were the first inhabitants of this country more than 2,000 years ago. They brought stable dishes in the traditional Moroccan food such as couscous and tagine The Berbers used local ingredients including dates, figs, and olives to prepare poultry and lamb stews. However, other ingredients are being used today to prepare these stews Of traditional Moroccan food.
After the Berbers inhabited the land, Morocco got the opportunity to experience the tradition of the Arabs. When the Arabs occupied the region during the 7th Century, they brought grains and bread meals to the traditional Moroccan food. Some of the well-known spices that were brought by the Arabs include saffron, caraway, cinnamon, ginger, cumin, and many more.
Additionally, the Arabs also came with a new cooking technique different from that of the Moroccans known as the sweet-and-sour cooking. This technique involved a combination of different flavors inherited from the Persian tradition.
As time moved on, other prominent ethnic groups left their tradition on the Moroccan traditional food. The Moors introduced olives and their juice as well as introducing new ways to preserve pickles. After that, came the Ottoman Empire that brought the concept of barbecue kebabs to the Moroccan traditional food. Nowadays, Moroccan traditional food involves the use of different spices from different traditions for extra flavor to spotlight the taste of the kebabs and add more value to them.
Alongside the eastern touch, Morocco is among the few privileged countries in Africa to experience the influence of the best culture of the Western World. After the arrival of the French Colony, the Frenchmen brought their food culture including baking, the culture of cafes, and even wine to their traditional Moroccan food further improving the diversity of the country.
Today, it is quite difficult to distinguish the distinct Moroccan tradition through their traditional Moroccan food. Over time, their traditional dishes have had dramatic changes that have added to their cooking techniques and the taste of food.
Old Style Traditional Moroccan Recipes – Cooking, and Food
Unlike most of the African countries, Morocco produces enough food to feed its citizens. The country has many home-grown vegetables and fruits such as melons, oranges, sweet and hot peppers, melons, and potatoes. Other native products crucial in the traditional Moroccan food include almonds, olives, dates, lemons, and figs.
Since the country is located along the coast of the Mediterranean Sea, it is rich in seafood and fish. Beef is not abundant thus their dishes are comprised of either poultry or lamb. The flat and round Moroccan bread is consumed at every meal. On top of that, the national Moroccan dish is the poultry and lamb stew, which is known as a tagine.
Other popular ingredients include prunes, hard-boiled eggs, tomatoes, lemons, and other vegetables. The tagine, just like other meals in Morocco, is recognized for its unique flavoring that comes from ginger, cumin, coriander, ground red pepper, cinnamon, and other spices. The tagine's name originates from the unique earthenware that has a cone-shaped top in which it is served and even cooked. Another staple dietary of the traditional Moroccan food is couscous, which is made from fine grains obtained from a wheat product called semolina. The dish is served in a variety of ways with meat, vegetables, or seafood.
Moreover, sweets are very crucial in traditional Moroccan food. Each household boasts a supply of homemade sweets and desserts that are made from honey, almond, and other ingredients. Mint tea is made and served with every meal in the country. The tea is sweetened while it is being made, still in the pot.
Modern Moroccan Recipes – Cooking and Food
Arabs, being a Muslim religion, have a dietary restriction that prohibits the consumption of alcohol and pork. This is not just an old-style Moroccan culture, but it is still practiced in modern Moroccan food cooking and food.
During the holy Ramadan season, where Muslims fast in the daytime, they are served with a thick soup at night, which goes by the name harira. This bowl of thick soup is made with lamb and beans and served with fresh dates. The dish is served in cafes and at home. During Eid al-Fitr, to make the end of Ramadan, the Muslims celebrate a holiday feat. A common dish known as bisteeya is cooked with pigeon meat and then wrapped using pastry dough. The meal is made with over 100 layers of pastry dough.
The Moroccans have their meals at low round tables while sitting on cushions spread on the floor. They do not use silverware, instead, they use their hands using their thumb and the first two fingers of the right hand. The citizens also use the pieces of bread to soak sauces and also carry food to their mouths. Most of the meal comprises of a single main dish, a couscous dish, stew or a hearty soup.
The meal is served with cold vegetables, salad, bread, or rice. Although Moroccans love sweets, they are meant for special occasions and the most popular dessert is fresh fruits. Traditional Moroccan food is famous due to the wide range of tasty foods that are sold by street vendors.
In conclusion, the Traditional Moroccan recipes variety has undergone a wide diversification and is one of the spicy dishes served by the African culture. This article has given you most if not all the traditional Moroccan dishes and leaves you in a better position to choose your favorite meal anytime you visit the country.
---
---
For complete photos and videos of our trips, visit our photos on our Facebook Page
You May Want to Join Our Boondocking Group on Facebook For More Information