Singaporean recipes are a fusion of various cultural influences that have come together over the course of the island nation's history. The country's food history dates back to the early days of Singapore as a trading port, when traders from China, India, and other parts of Asia began to settle in the area.
One of the earliest influences on Singaporean recipes was Chinese cuisine. Chinese traders began to settle in Singapore in the 15th century, bringing with them their culinary traditions. One of the most popular Chinese dishes in Singapore is Hainanese chicken rice, which is believed to have originated in the Chinese province of Hainan.
In the 19th century, Singapore became a British colony, which brought with it new culinary influences. The British introduced Western dishes such as roast beef, and also brought over Indian cooks who introduced their own cuisine, including curries and roti prata.
The Malay influence on Singaporean recipes is also significant. Malay traders and settlers brought their own culinary traditions to the island, including Singapore recipes such as nasi lemak, a coconut rice dish that is typically served with fried chicken, fried anchovies, and spicy sambal sauce.
In addition to these main cultural influences, Singaporean cuisine has also been influenced by other cuisines, such as Peranakan cuisine, which is a blend of Chinese and Malay cooking. Peranakan cuisine is characterized by its use of spices and herbs, and is known for its complex flavors.
One of the most important culinary developments in Singaporean recipe history was the establishment of hawker centers in the 1970s. Hawker centers are large, open-air food courts that offer a wide range of inexpensive, delicious Singapore recipes. Hawker centers are now an essential part of Singapore's food culture, and are a great way to experience a wide variety of local dishes in one place.
Singaporean cuisine has continued to evolve in recent years, with the rise of new culinary trends and a growing interest in healthy eating. New dishes and fusion cuisine are now an important part of Singapore's food scene, with chefs experimenting with a wide range of flavors and ingredients.
In 2018, Singapore became the first country in the world to have a street food vendor awarded a Michelin star. Hawker Chan, a stall in a hawker center in Singapore, was awarded the prestigious honor for its delicious soy sauce chicken rice dish.
Overall, the history of Singaporean recipes is a rich and diverse one, shaped by centuries of cultural exchange and culinary traditions. Singaporean cuisine is known for its bold flavors, aromatic spices, and diverse range of Singapore recipes, making it a unique culinary experience that is not to be missed.
---
Want more ideas to round-out your Recipe Box?
A lot of great options are in these posts!
---
17 Easy Singapore Recipes To Try At Home
---
---
check out our video
---
---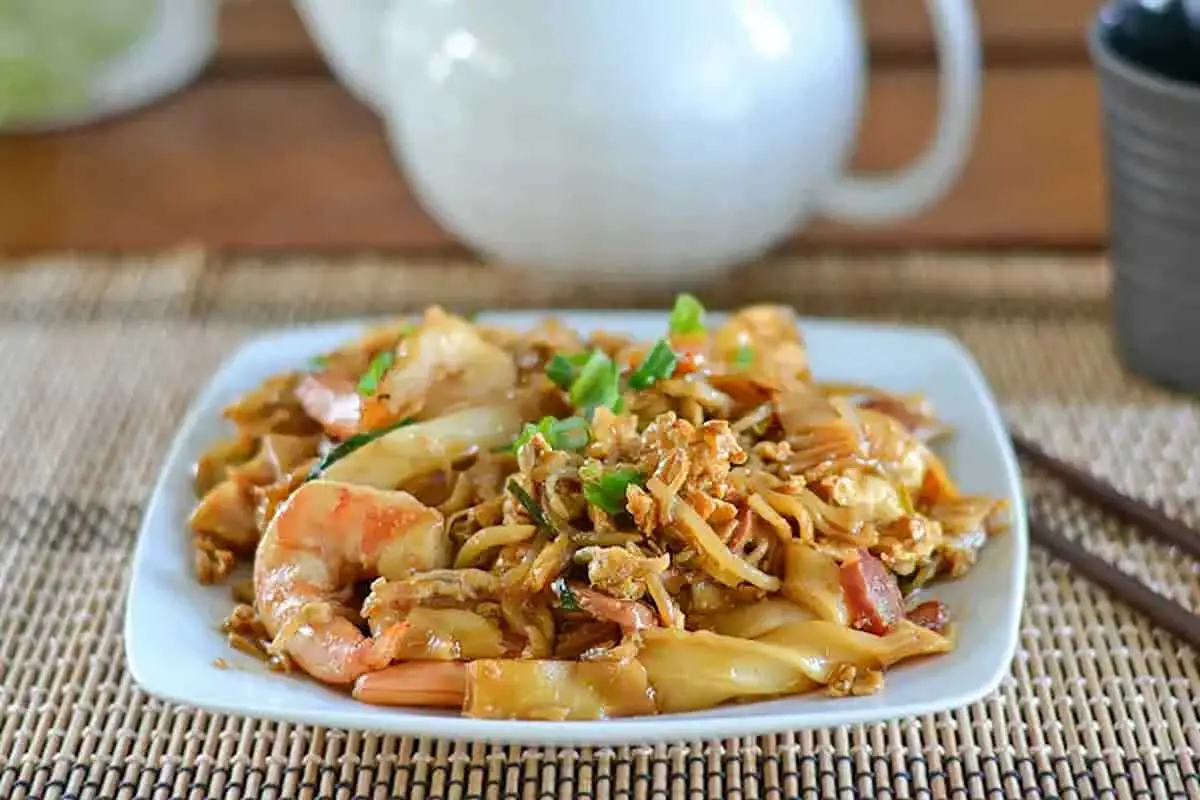 Char Kway Teow is a popular South East Asian noodle dish which consists of fried flat rice noodles in sweet soy sauce and chili sauce. Each country has its own version of this Singaporean recipe but uses the same ingredients; shrimps, Chinese sausage, bean sprouts, eggs and chives.
My oldest son, a food enthusiast, introduced this Singapore recipe to us. We all finally tried it when we went to our favorite Malaysian restaurant. We found it really delicious so we added this awesome noodle dish to our long list of favorite foods.
This Singaporean recipe is a modified Singapore's version of char kway teow. The original recipe calls for cockles and making chili sauce from scratch. I used shrimps to replace the cockles and I used hot sauce instead of chili sauce. It still tastes just as good and it only takes 15 minutes to cook.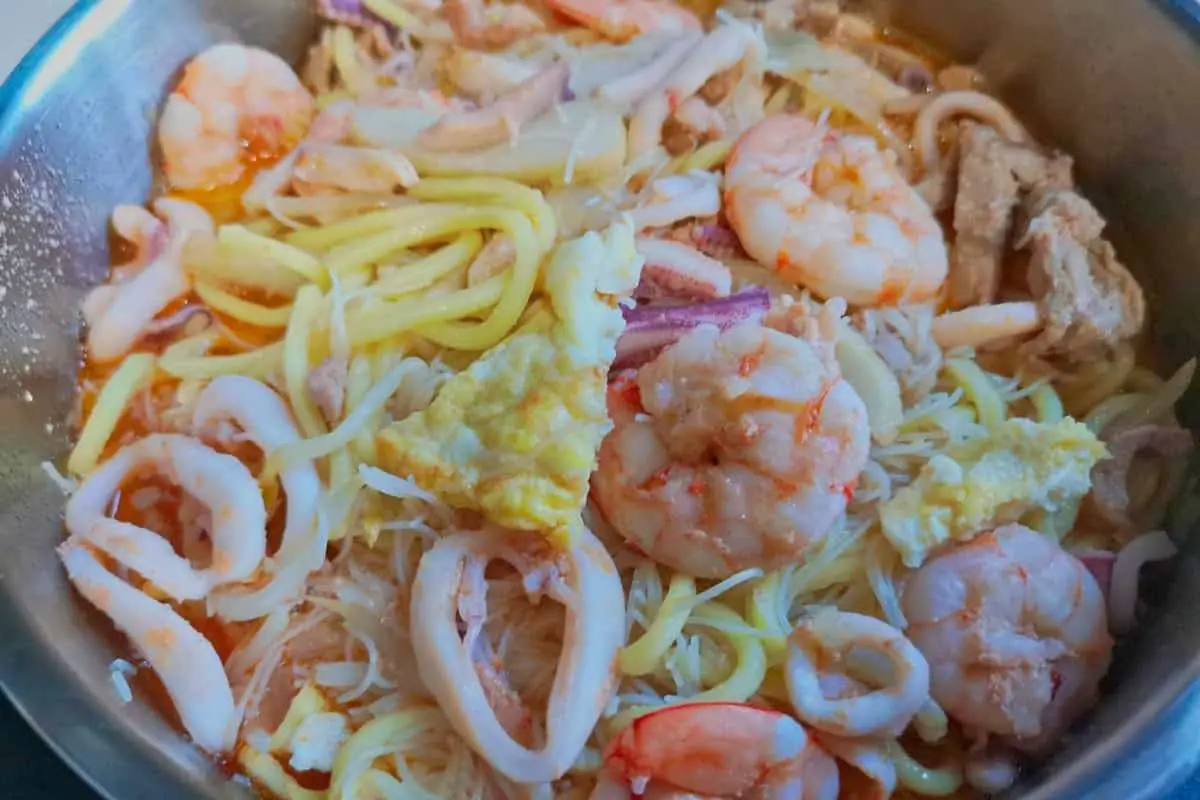 The Singapore recipe for Hokkien Mee – The prawn stock imparts the essence to the noodle and is the key ingredient that makes the bland-looking dish flavorful.
Most of the Chinese residing in Malaysia and Singapore have roots originating from the Fujian province. Hence, Fujian/Hokkien cuisine and way of cooking tend to feature prominently in the local Chinese food here.
Despite being close neighbors, Singaporean recipes and Malay recipes frequently have their competitive moments. Some trivial, some not so… Both nations are fierce food lovers and there have been countless debates on who has better food and who should lay claim to ownership of a particular dish… There are, as far as I can recall 2 versions of Hokkien Mee in Malaysia.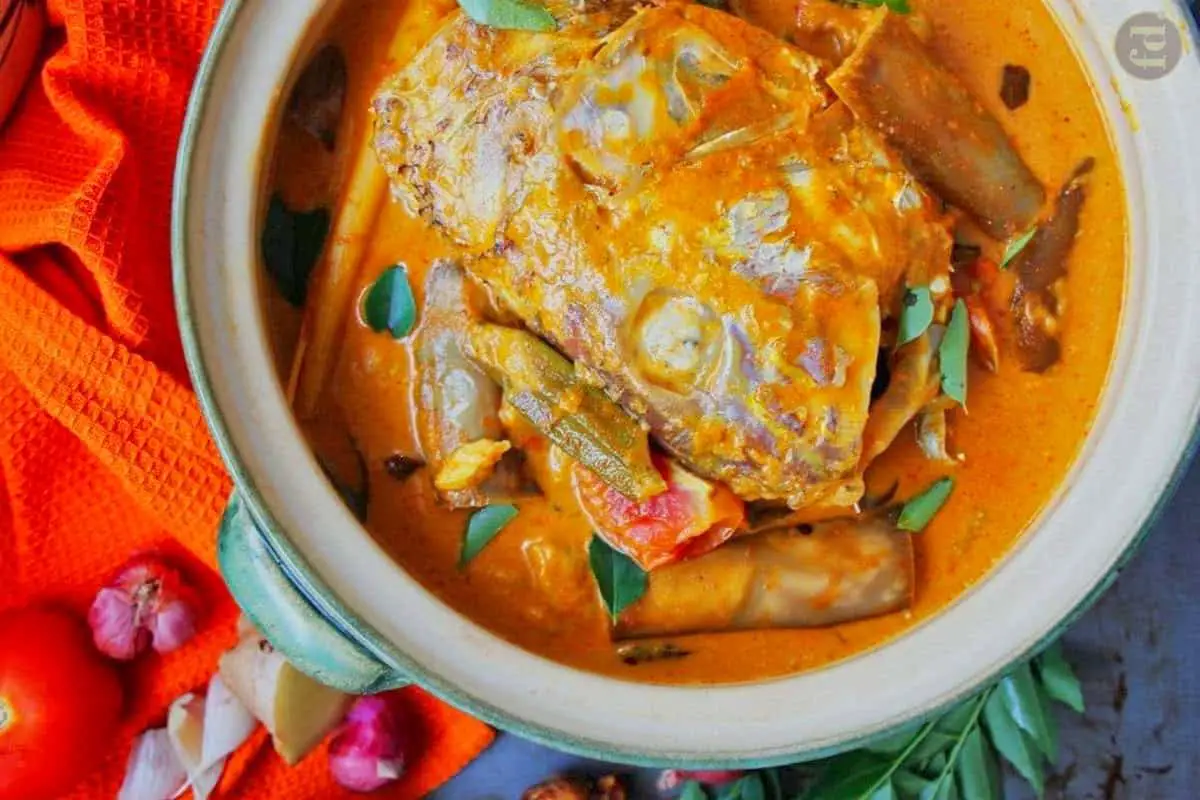 This delicious fish head (or fish fillet) curry is soooo good, you'll be left wanting more! Here's an easy Singapore recipe, make-from-scratch that makes a hearty, one-pot fish meal, richly flavoured with a tangy curry spice paste, coconut milk, tamarind juice, and fresh vegetables. Seriously. Too. Good.
It's great to be back in the familiar space of my kitchen in Singapore, cooking and sharing hearty, home cooked meal ideas with all of you!
I've been meaning to work on a growing list of recipes to post, and this is one that's been a long time coming.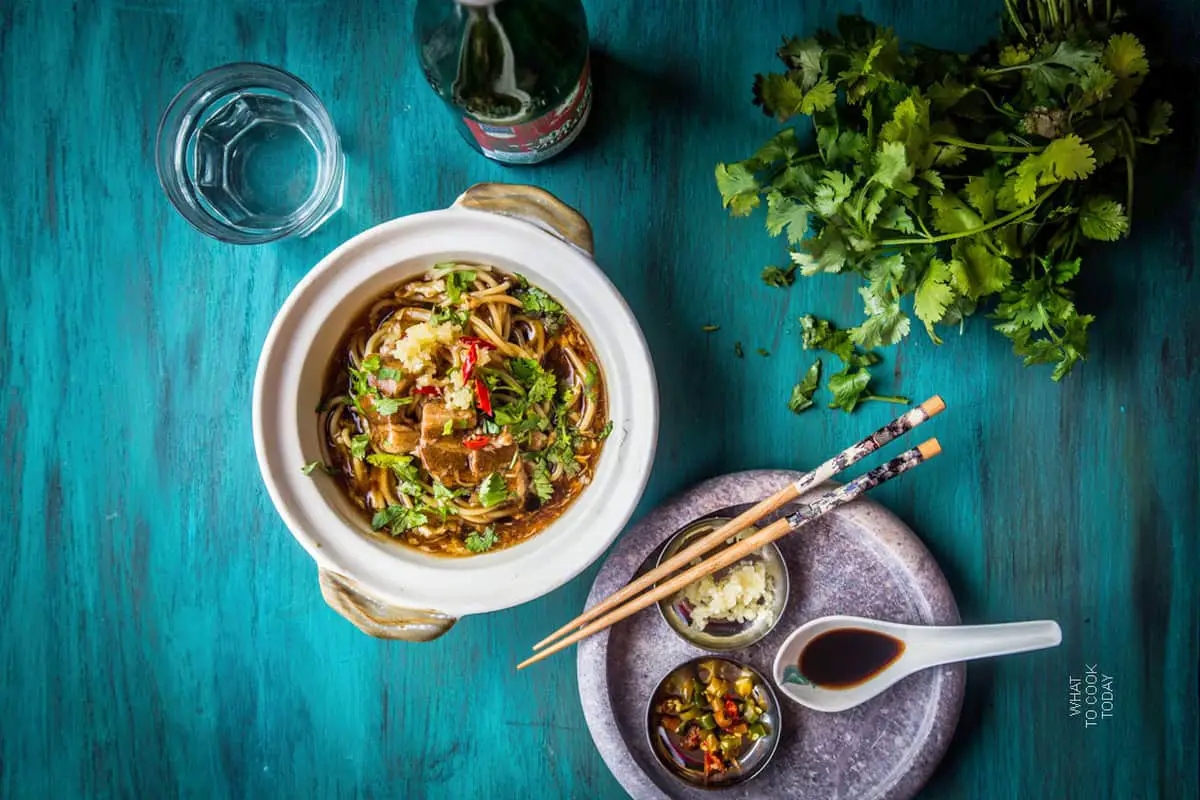 Learn how to make one of Singapore's iconic hawker foods, lor mee, at home. In this Singaporean recipe noodles are smothered in a savory, and tangy thick dark gravy accompanied by slices of pork belly and other toppings. Inspired by the lor mee that I have had before at Bukit Purmei (which is now no longer there?), I'm trying to make this lor mee at home the best I could remember it.
I can't say it's 100% like the one I've eaten in Singapore, but it's close enough to satisfy that craving when you are thousands of miles away. Lor means to braise or stew and mee means noodles in Hokkien dialect. There are many different kind of lor mee varieties out there. T
This Singapore recipe for Hokkien lor mee has a thick dark gravy. The gravy is usually prepared by using pork belly along with aromatics like Chinese five-spice powder, cinnamon, star anise and seasonings such as dark soy sauce, soy sauce, and oyster sauce which contributes to its dark color. The gravy is then thickened with starches.
I use tapioca starch to thicken the gravy, but some people also use potato starch or corn starch to thicken the gravy.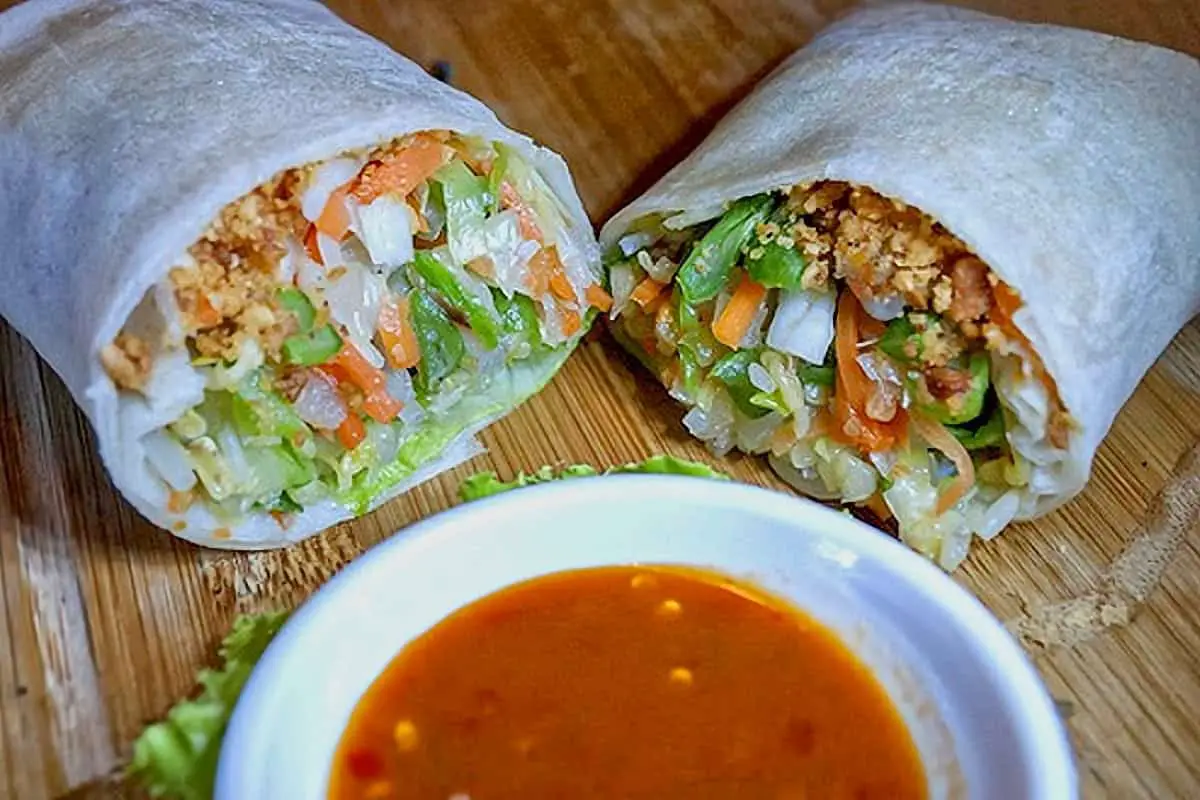 Instructions for creating the Singapore recipe for Popiah. A popiah "skin" is a soft, thin paper-like crepe made from wheat flour. The method of producing the wrapper involves making an extremely wet and viscous dough. A ball of this dough is held to the right hand, then quickly "rubbed" against a hot steel plate in a circular fashion, and lifted.
Through this process, a very thin layer of the wet dough adheres to the plate and begins to cook. The upper surface of the crepe is then usually cleaned of excess pieces of dough using the dough ball through a dabbing process. When the dough has been cooked to completion, it is peeled off of the hot steel plate before being removed.
The rubbing is typically done over two or three plates at once. This allows the baker to continuously produce crepes and gives the proper time for each crepe to be properly cooked.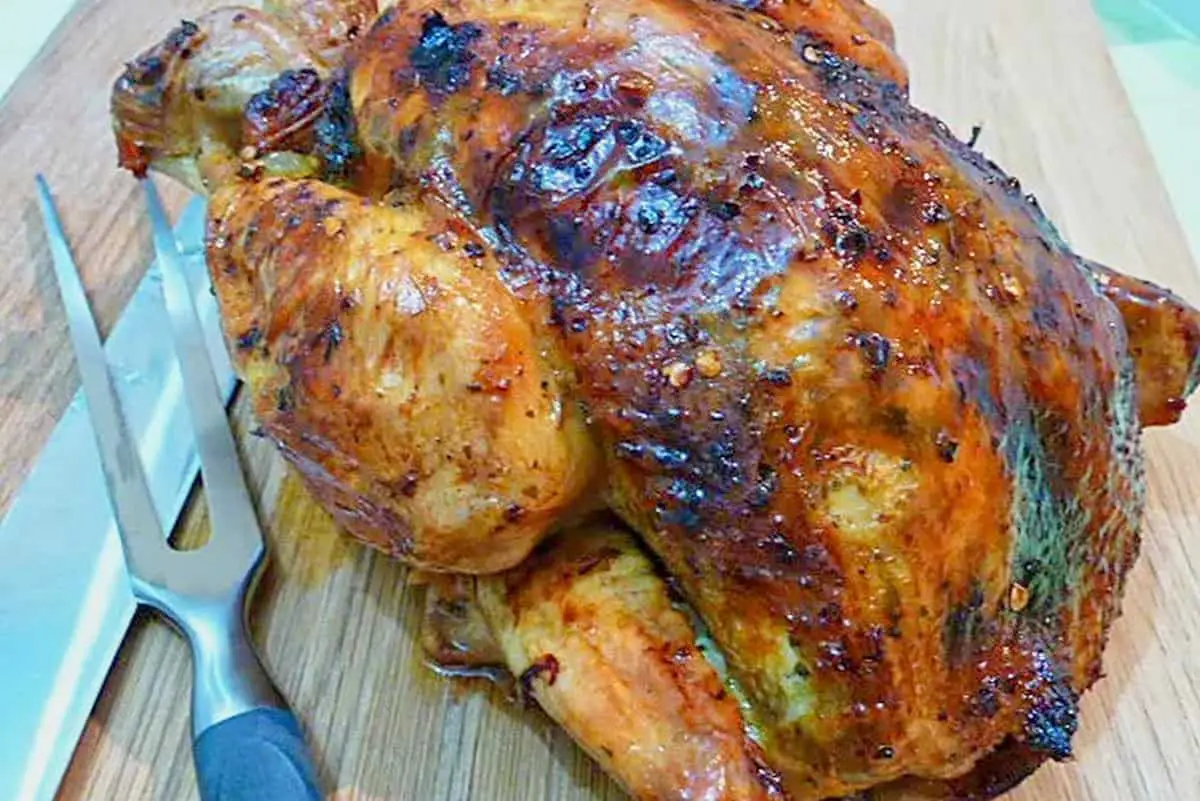 My Roast Chicken Singapore Style is essentially a jazzed traditional roast chicken. Quite often, when I'm asked for ideas on ways to make a regular roast chicken more exciting, this is the recipe I give people. It's cooked in exactly the same way as you'd cook your usual roast, it's just the spices and seasonings that are different.
During cooking for this Singapore recipe, the juices will naturally get sucked up towards the surface of the meat, so if you cut straight after roasting, this surface juice is just going to seep out and get wasted on your chopping board, resulting in drier meat towards the middle. Resting allows these juices to get redistributed.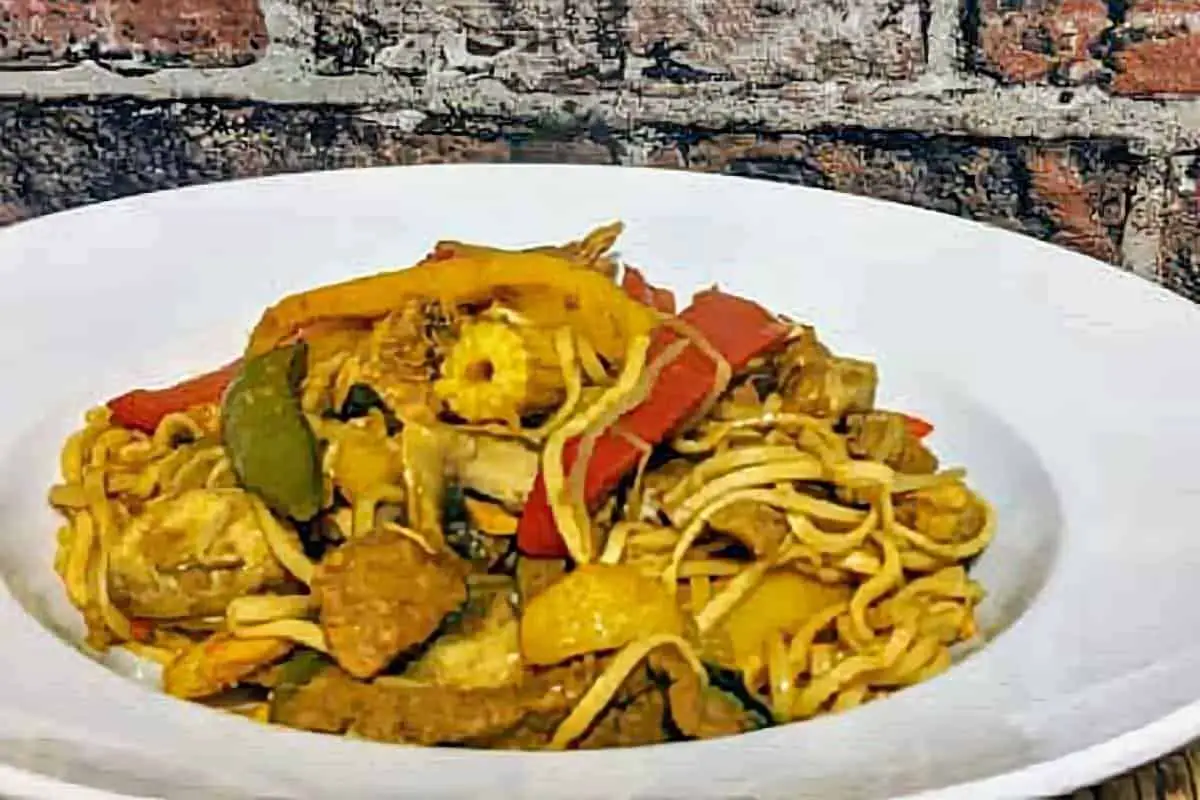 Stuart asked me to make his favorite Chinese meal for him, my Singaporean recipe chow mein, so I made it Fakeaway style! Here is my recipe for the healthy Singapore Chow Mein I made for him and Ben which is similar to Slimming World Singapore noodles. I made myself chow mein noodles.
I made myself and my friend a vegetarian one by swapping the meat for Quorn steak style strips. It was amazing so I am sure you will love it too. It is great with curry sauce on top too!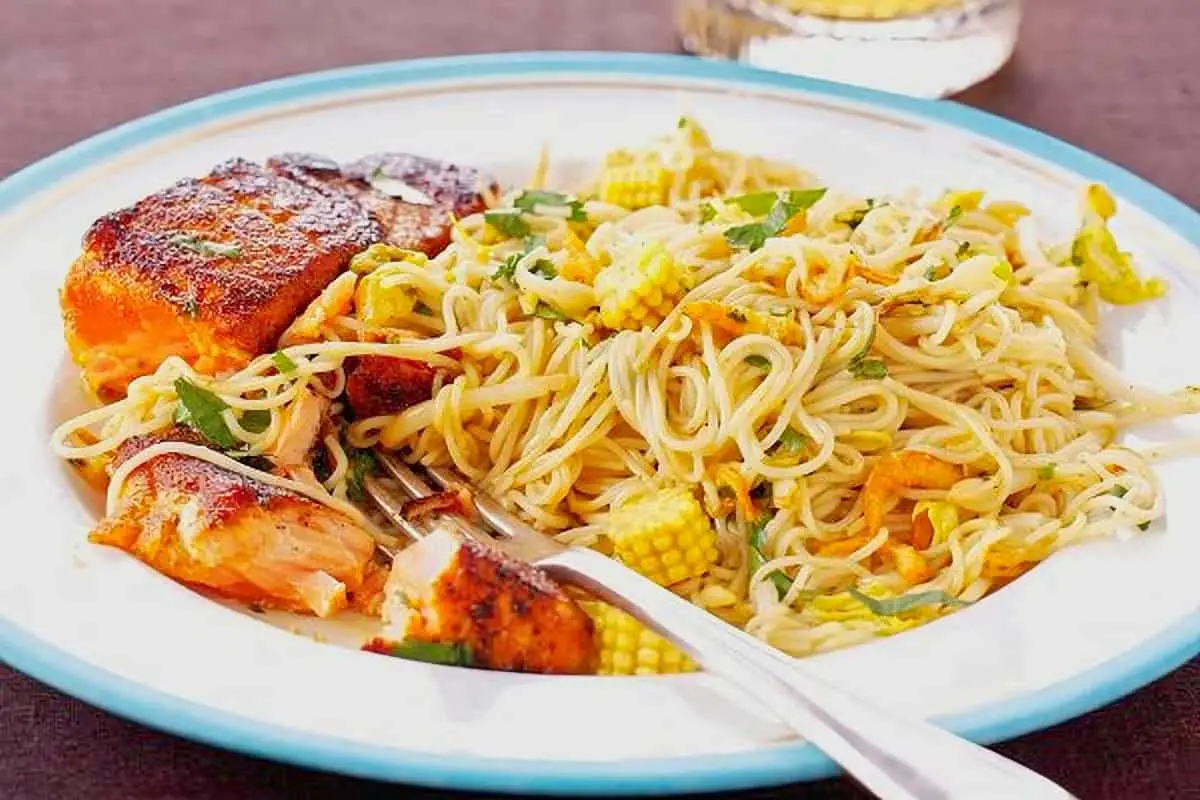 I know the list of ingredients is long in this Singapore recipe, but a lot of this is stuff that will help you generally if it's part of your store cupboard-stash. If you don't want to go in for specialist shopping at all (I love it, and now can indulge myself online, too), then replace the tiny dried shrimp with about 100g of small frozen (thaw them first) prawns.
Sherry could be used instead of the Chinese cooking wine, though I tell you that I get this very easily from my local supermarket.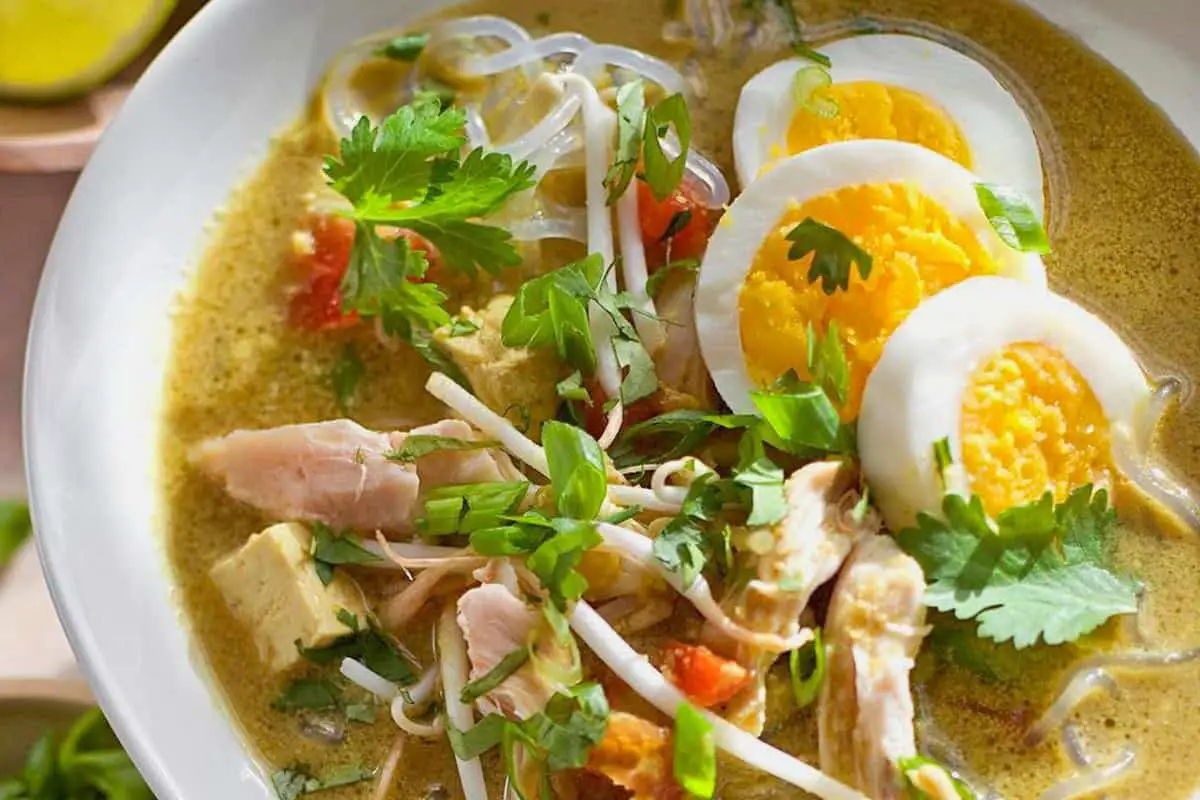 In this healthy Singapore recipe for curry laksa, a popular Southeast Asian noodle soup, chicken, coconut milk, tomatoes and tons of warm spices make this a flavorful favorite. While there are a lot of ingredients, the leftover soup is even better the next day for lunch.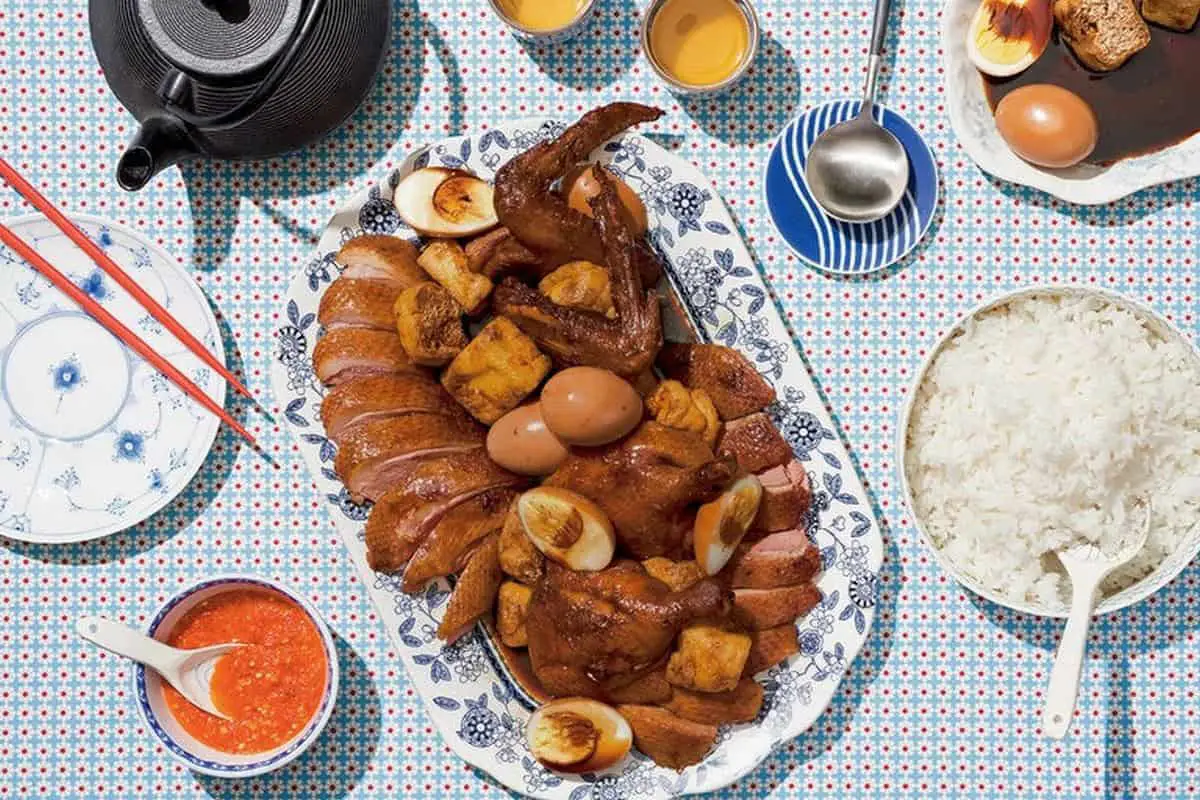 The Singaporean flavors of star anise, galangal and molasses-like soy sauce are a natural with duck — they may seem unfamiliar for some, but they parallel the idea of pairing fruits or warm winter spices with the bird.
Reflecting her modern sensibility, Cheryl Lu-Lien Tan took this Singapore recipe from her grandmother and tweaked it to serve the duck at a slightly pink medium rather than fully cooked. Of course, you may cook it through if you prefer.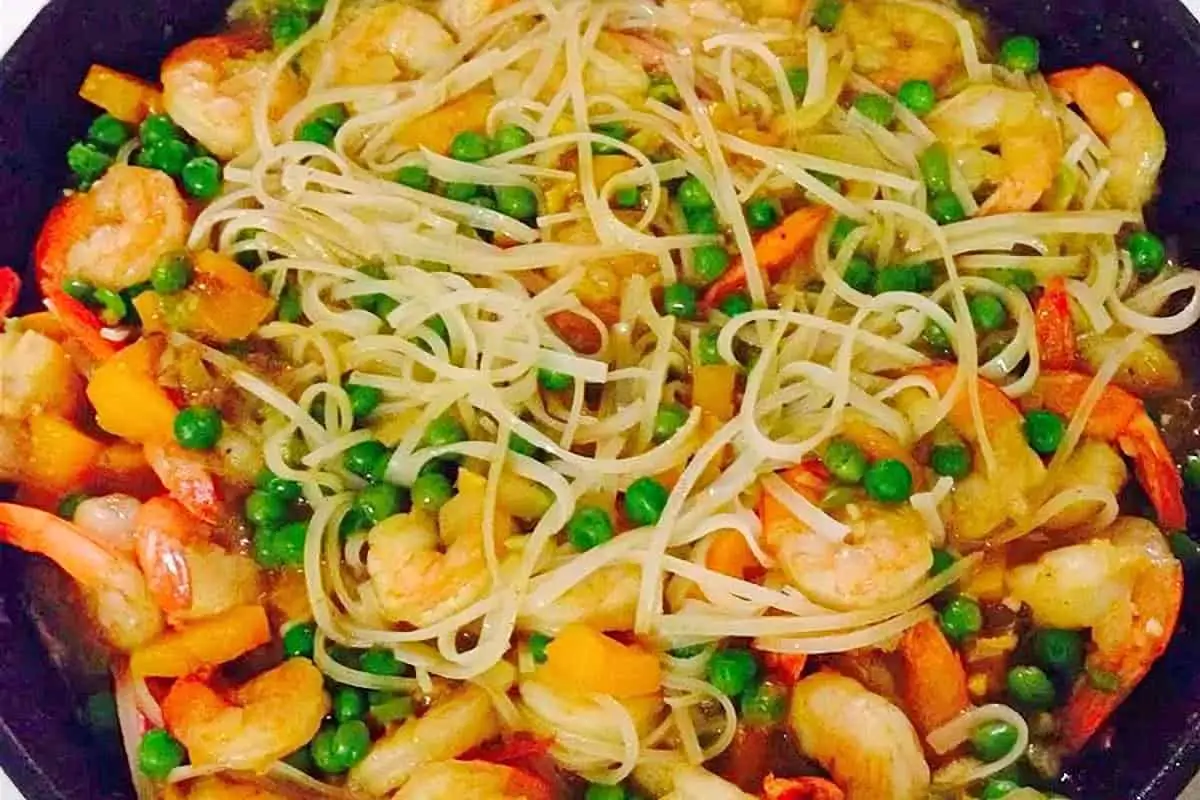 Leave the take-out menu in the drawer and make this easy Singapore recipe for Curry Noodles with Shrimp at home. This easy noodle stir-fry comes together in about 30 minutes. My Singaporean friend was surprised when he noticed the item on a Chinese restaurant menu here in the United States, and couldn't imagine where it was from.
This dish—a popular Chinese take-out menu item in the U.S.—is a stir-fry made with rice noodles, lots of crisp vegetables, shrimp, strips of ham, and scrambled eggs. Curry powder is a seasoning, but lots of flavor also comes from a simple sauce of soy, rice vinegar, and Asian sesame oil.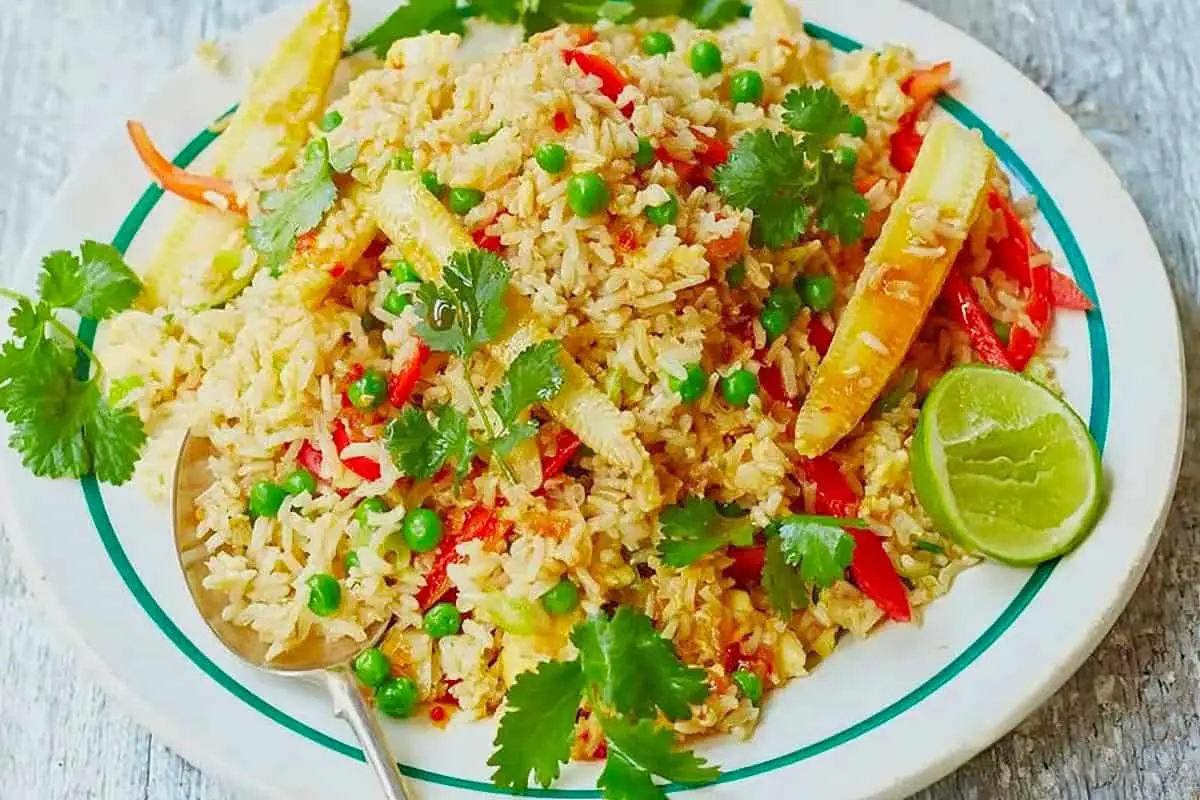 There are so many variations on this wonderful Singapore recipe – for me, it's all about sumptuous fluffy rice with tang and seasoning. Classically there'd be some sort of smoky ribs or ham in the mix, but you can use the principle of this recipe to suit what you've got in the fridge and, of course, you can go veggie if you want to.
It's brilliant for embracing odds and ends from your veg drawer, and hopefully will help you to eat the rainbow. As with most stir-fries, this one is all in the prep, setting you up for fast and efficient cooking.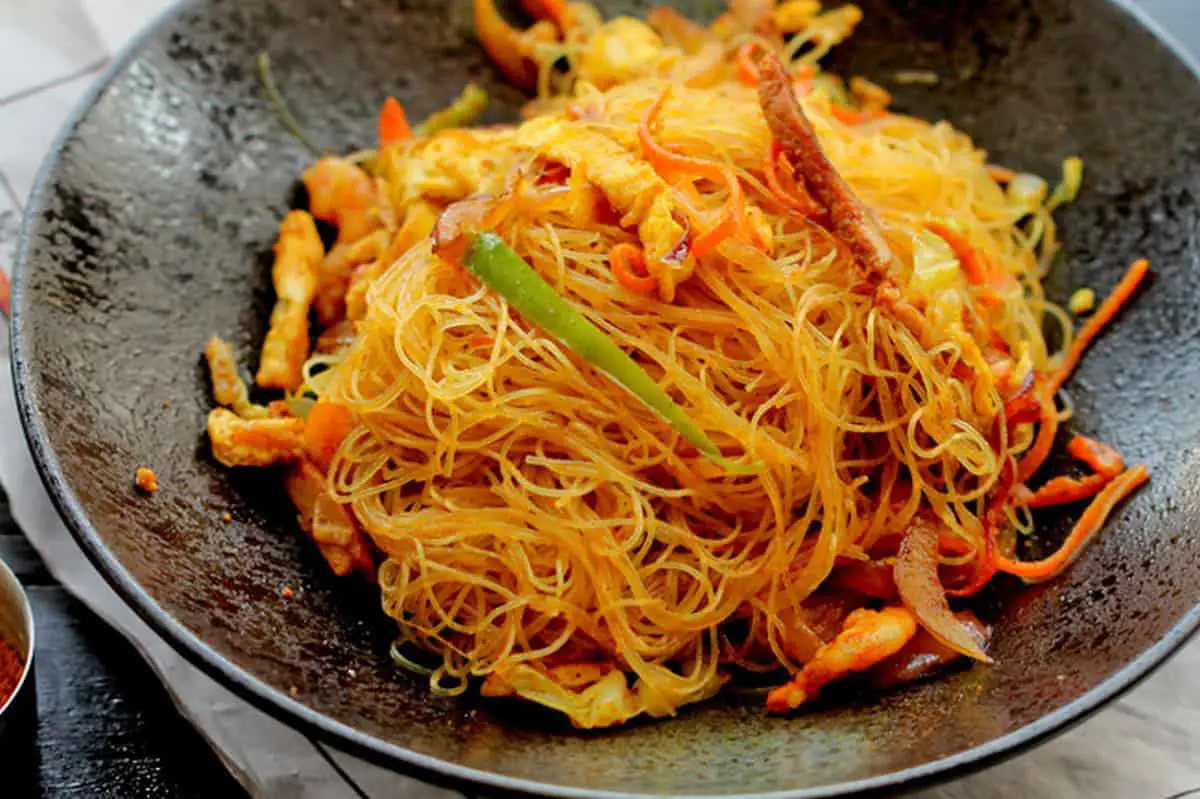 Singapore Mei Fun (Mai Fun) recipe with Char Siu pork, carrot, red onions, shrimp and napa cabbage. I have received one request about how to make Chinese takeout Singapore fried Mei fun (Mai Fun)around one week ago. Before that request, I totally had no idea about how popular this Singapore recipe is outside China. However it is really worth the popularity.
The Chinese name of this pan fried rice noodle recipe is "星州炒米粉" and it is usually served in tea restaurant in southern China and Hong Kong. It really combines several interesting ingredients for example Chinese char siu or sausage and golden curry powder from India. By the way, curry powder has become a really popular kitchen seasoning in Chinese kitchen now.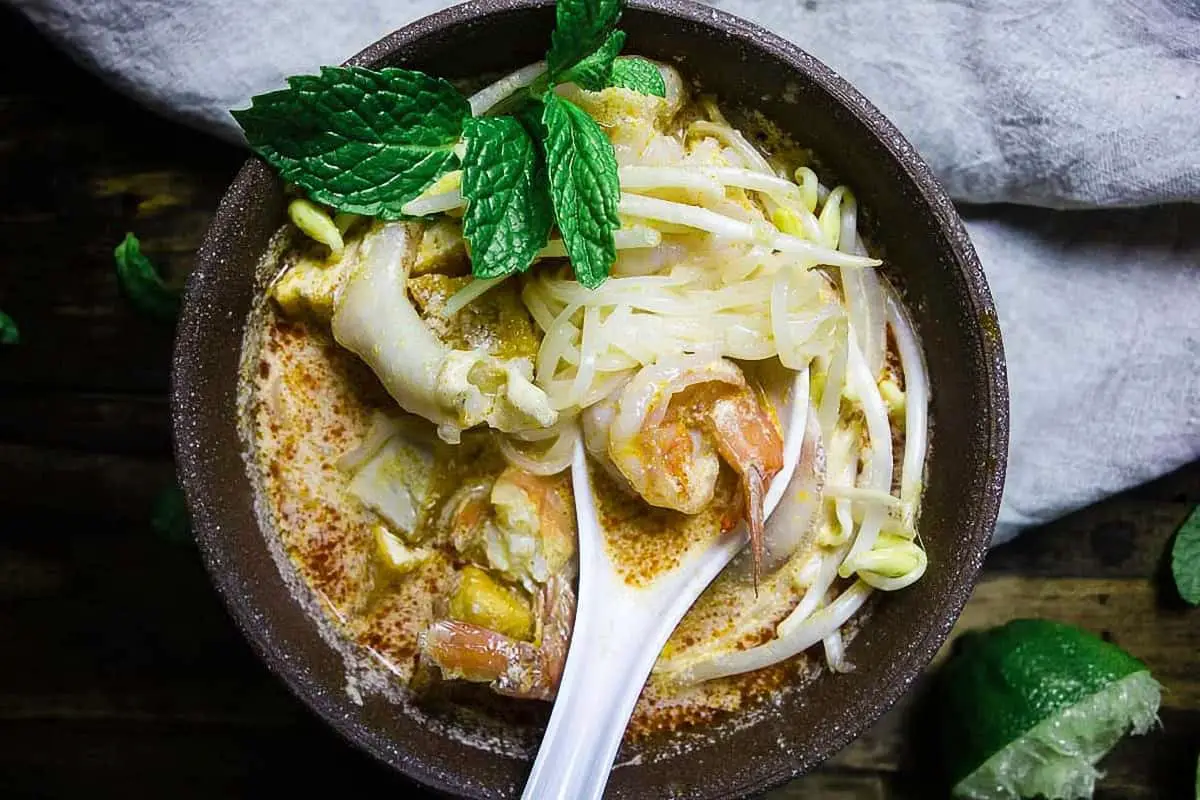 Traditional Singapore Laksa is one of the most flavorful Singapore recipes, rich, but light and delicious soups ever. It is incredibly easy to make, takes only 30 minutes to make, and packs a lot of that authentic flavor!
Guys, if you have never had laksa, now is the time. You do not want to miss out on all the amazing flavors in this incredible soup – you also need this prawn laksa in your life.
I had it for the first time in Singapore and just fell head over heels in love. Since then, I have been on the search for restaurants where I can find this delicious soup, only to be sorely disappointing by it's lack of availability here in San Diego.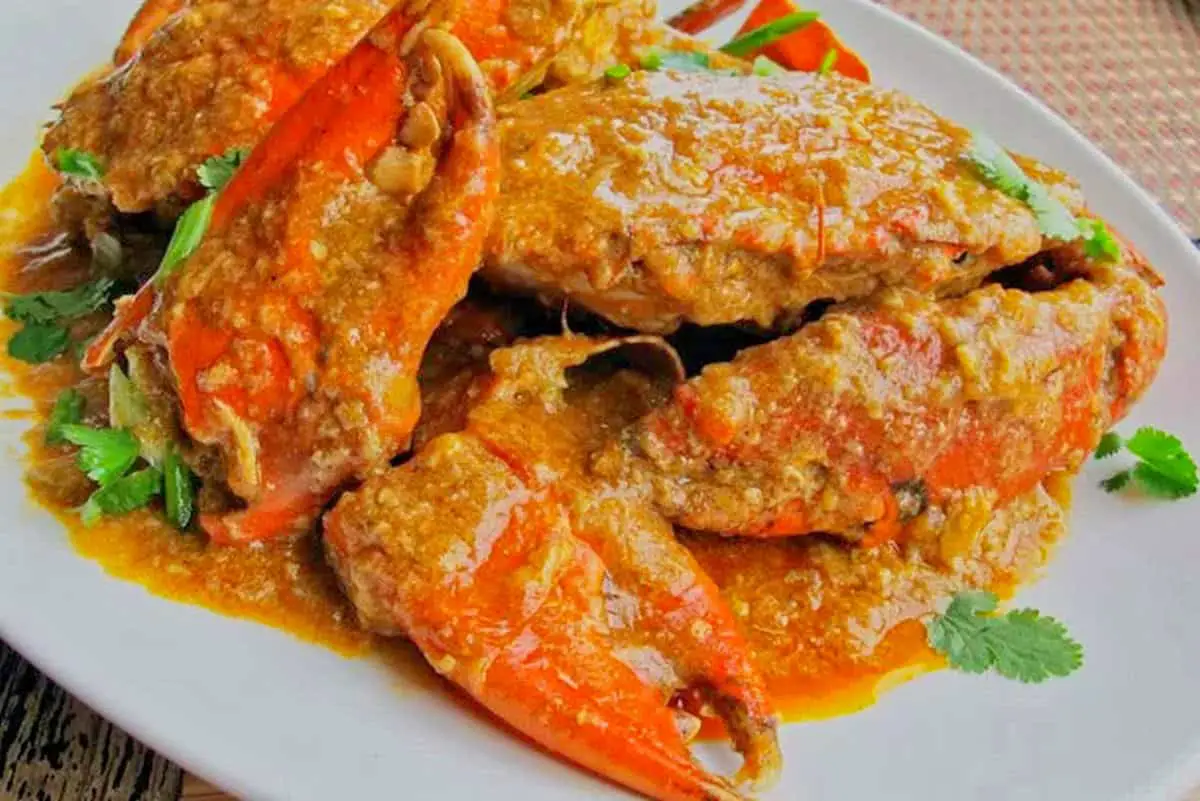 Hard-shelled crabs are cooked in a flavorful sweet, salty, and spicy tomato chili sauce. Chili crab was created in Singapore in the 1950s by Cher Yam Tian. After experimenting in her kitchen for family and friends, her crabs became a hit, and her family opened their first restaurant, Palm Beach Seafood. Since then, the dish has become a staple on menus across Singapore, from hawker centers to fancy restaurants.
In Singapore, dining out on chili crab can be expensive, and we all know you're never going to get your fill on a meal of crab (except at the awesome Chinese buffets I'd frequent back in upstate New York where I'd stuff my face with snow crab legs).
Cooking crab at home is totally the way to go. In our Singapore recipe, we use mud crabs from Sri Lanka, but any other crab should work, even soft-shell. Making this dish at home allows you to adjust the sweetness/heat level, and the rich seafood flavor that comes from cooking the crab right in the sauce is unparalleled to any I've had in a restaurant.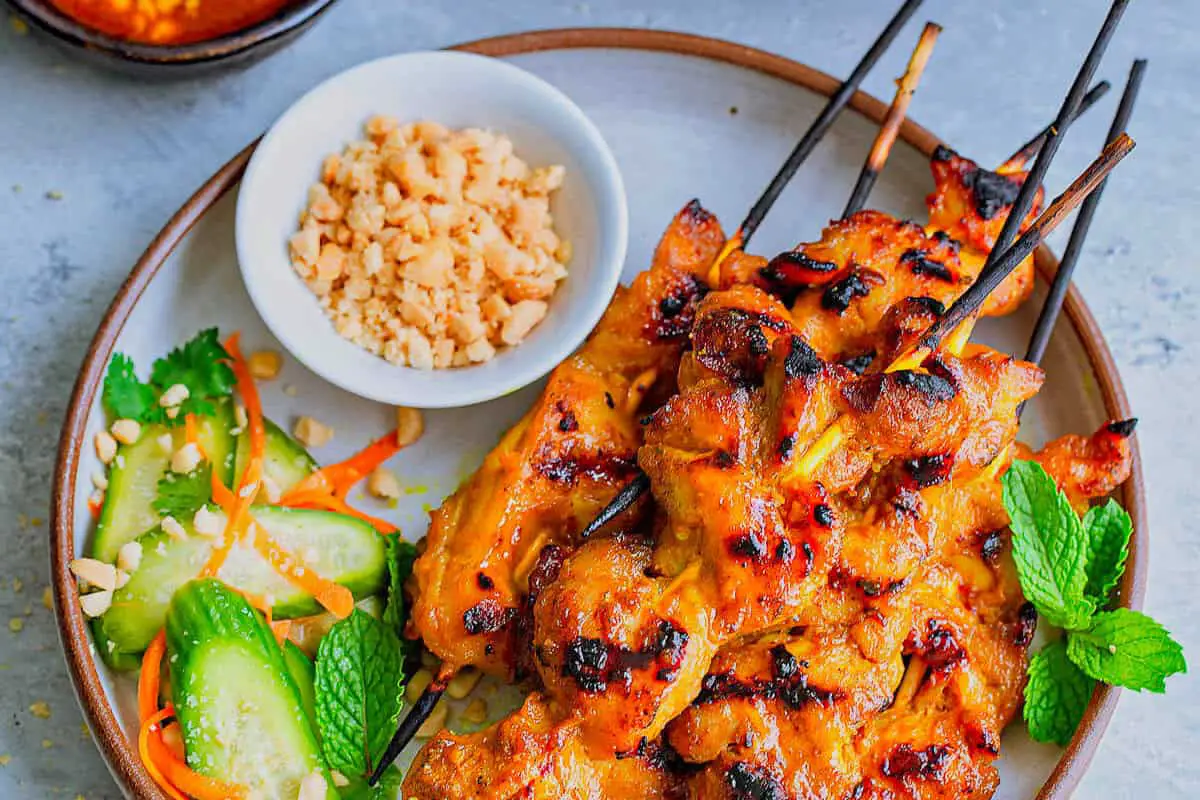 Grilled skewers of tender marinated chicken thighs basted with a Singapore recipe inspired sauce. I have tried a lot of chicken satay recipes in the past and have only ever gotten lukewarm reviews from my family. However, this one was different.
This one actually got nods of approval and happy eating faces. I think the addition of rice wine vinegar and the notable minimal use of peanut butter in the dipping sauce (which is also used to baste the chicken as it's grilling) distinguishes this recipe from typical satay recipes.
The chicken doesn't feel heavy and it doesn't rely on the sauce for its flavor. Instead the flavor is built up, first, from a good marinade and, secondly, from the basting.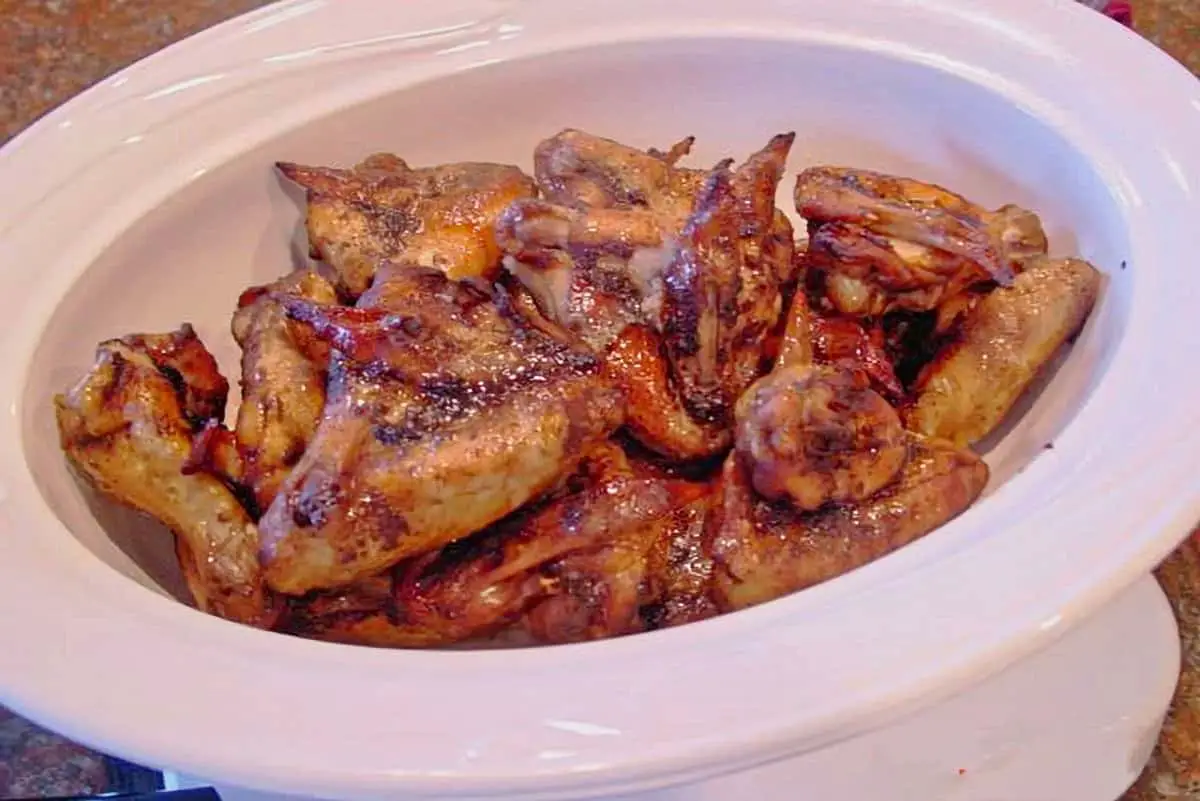 Chicken wings marinated in savory sauce and baked. Great appetizer. Serve with lots of napkins. They are sticky and gooey… but delicious.
---
You May Want to Join Our Boondocking Group on Facebook For More Information
You May Want to Join Our Campfire Recipes Group on Facebook For More Information
For More Photos Visit Our Instagram at World Recipes Daily – Our Big Escape