Last updated on September 27th, 2023 at 12:30 am
Who doesn't love amazing Mauritian recipes that's bursting with flavor? If you're a fan of unique cuisine, you're going to want to check out the delicious treats originating from the beautiful island of Mauritius.
Mauritian cuisine is an exotic mix of African, French, Indian, and Chinese flavors that combine to create a unique and delicious experience. With the popular rise of global cuisine, you may be familiar with some of the Mauritian food from the beautiful island of Mauritius – but there's so much more to explore!
In this article, you'll learn about the key ingredients, flavors, and traditional Mauritius recipes that define Mauritius gastronomy. Using tips from experienced local chefs, you'll get a detailed look at the unique preparations and cooking styles that make Mauritian cuisine so special. Get ready to discover many new and exciting Mauritian recipes, plus learn the best ways to recreate these Mauritian recipes at home.
Mauritian Food and Culture
Mauritian cuisine is a mesmerizing blend of flavors and cultures, making it one of the world's most unique and captivating culinary experiences. Whether you're savoring the irresistible savory flavors of a classic gateau piment or delighting in the sweet, creamy texture of an almond-laced phini, Mauritian food culture is an intoxicating blend of Indian, African, French, Chinese, and Creole influences.
You will gain a better understanding of the history, ingredients, and distinct flavors that make Mauritian cuisine so extraordinary. You'll learn about the influence of different cultures, explore the native ingredients and spices used to create these Mauritian foods, and discover why Mauritian foods stands out in a global context. Get ready to expand your culinary knowledge and get a taste of the extraordinary flavors of Mauritius!
So fasten your seatbelt and let's take an adventure in Mauritian food!
---
Want more ideas to round-out your Recipe Box?
A lot of great options are in these posts!
---
Easy Mauritian Recipes To Make At Home
---
---
check out our video
---
---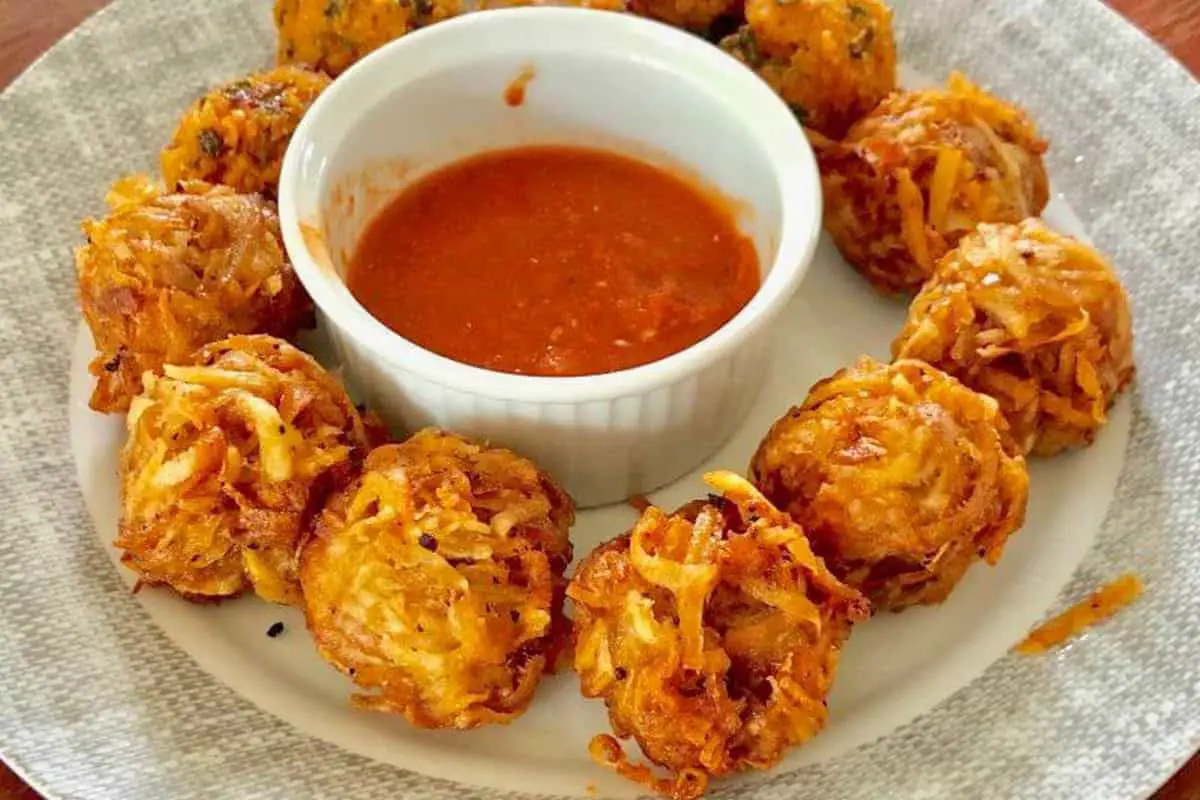 Taro is a small tuber also known as Eddos and Malanga. On the island where this Mauritius recipe comes from we know it as 'arouille' or 'violet'. The crunchy and tasty arouille cake is a must-try Mauritian street food and is enjoyed at tea time as well as with an aperitif with a strong rum punch. Remember to wear gloves when working taro as it tends to irritate the skin.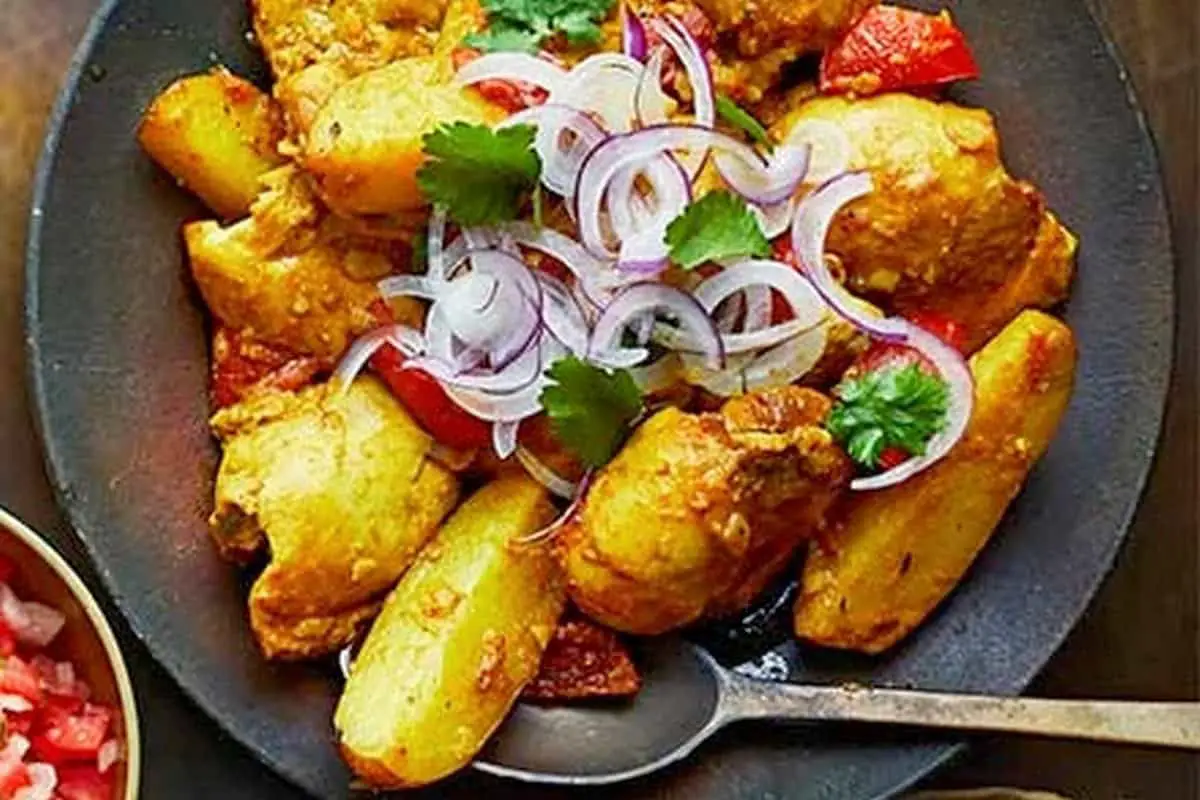 Try this fragrant Mauritian chicken curry with potatoes. It's served with a spiced tomato side dish along with fluffy basmati rice and rotis.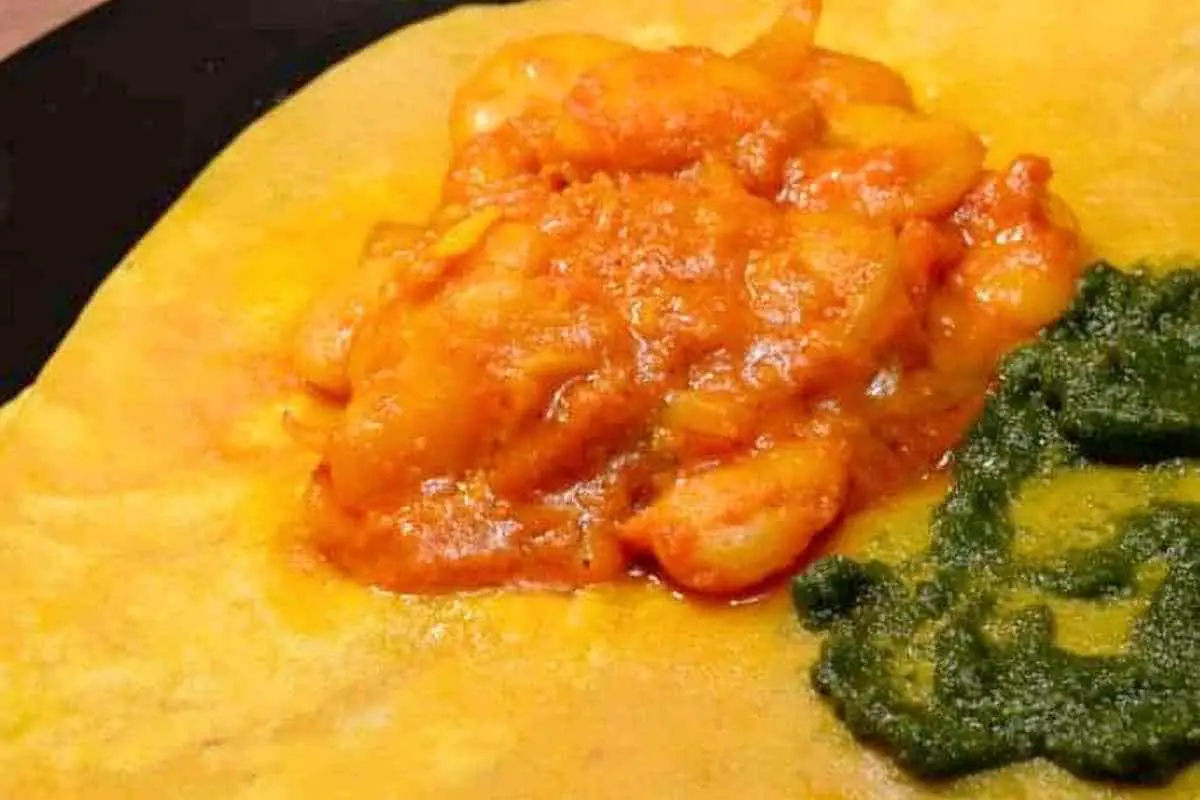 Mauritius Dholl Puri is similar to a tortilla but made using yellow split peas. This is then wrapped around any variety of curries and pickled vegetables. This is a beloved street food in Mauritius that originated in India but is now quintessential Mauritian cuisine. I loved this so much after cooking this meal, we decided to add Mauritius to our travel itinerary coming up this January.
I will be cooking with a renowned chef and can't wait to share what I learn. This seemed a little intimidating at first to roll out the Dholl Puri so thinly and fry but honestly they turned out awesome and was much easier than I anticipated. They are served two together and see the lima bean curry and coriander chutney Mauritian recipe to complete this awesome street food.
Seriously a heavenly bite. Please note that prep time does not include soaking the peas that should be done the night before.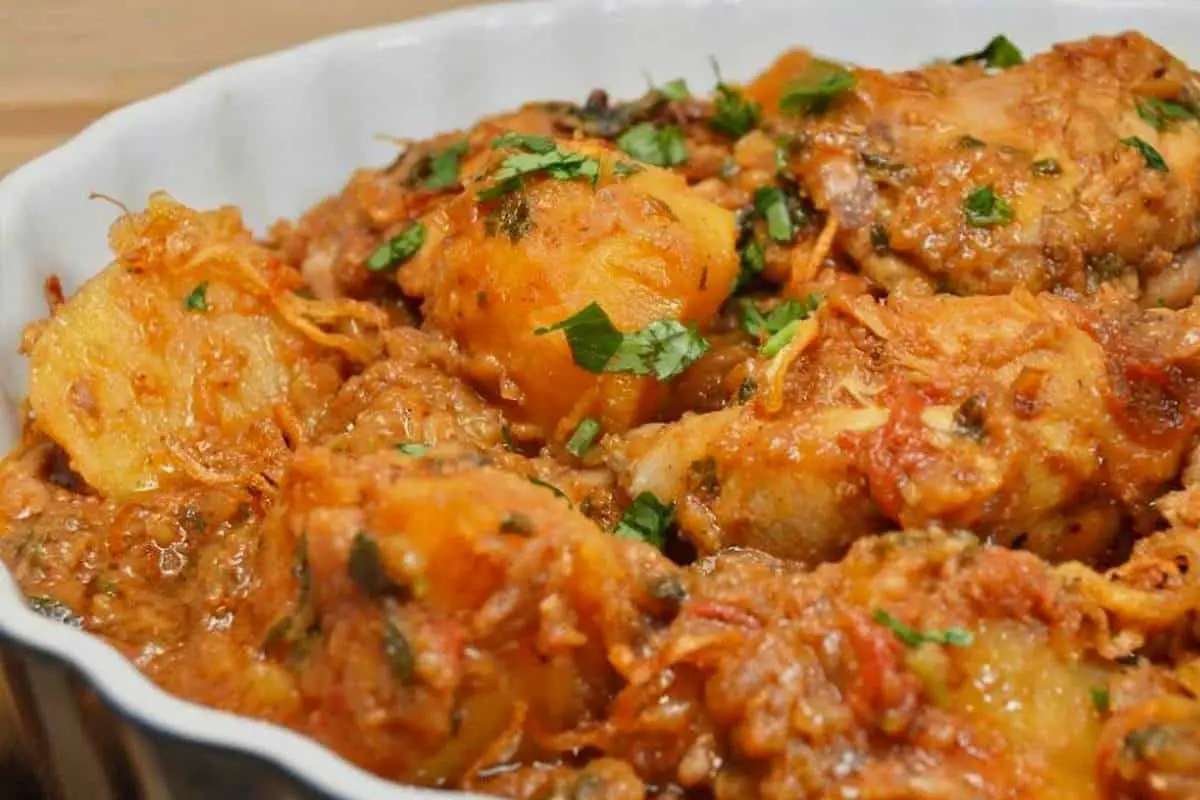 This chicken tikka masala is so easy to make right at home in one pan with simple ingredients! The BEST part about this Mauritius recipe and just like our Butter Chicken — you may already have these ingredients in your kitchen. If not, they are so easy to find in any grocery store, you won't need to go searching high and low to find them!
This rich and creamy flavorsome Chicken tikka rivals any Indian restaurant! Why go out when you can make it better at home! With aromatic golden chicken pieces swimming in an incredible curry sauce, this Chicken Tikka Masala Mauritian recipe is one of the best you will try! Pair it with our buttery garlic naan breads!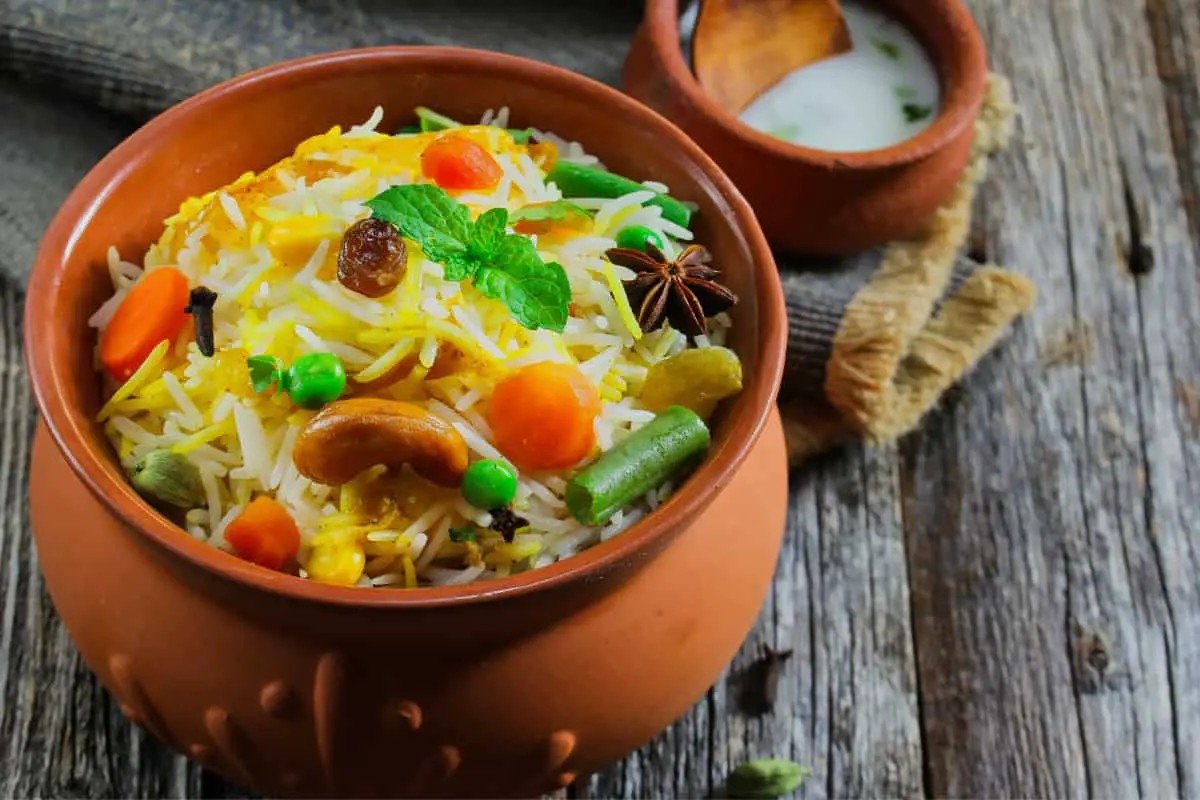 Mauritius Pulao is an exotic Mauritian recipe for a rice dish and is a mix of European, Indian and Chinese cuisine.
It is a traditional one-dish Mauritius recipe greatly enjoyed from families for its mouth-watering taste and irresistible aroma.
The ground masala mixture consists of natural spices like coriander seeds, poppy seeds, cumin seeds, ginger, cloves, cardamom and peppercorns. You can use any meat of your preference – mutton, chicken or lamb.
The meat cooked slowly in the masala mix tempts us with its delectable flavor and that is why Mauritius Pulao is one of the favorite Mauritian foods across the globe. The cooked rice covered with meat mixture and garnished with coriander leaves makes us drool right away !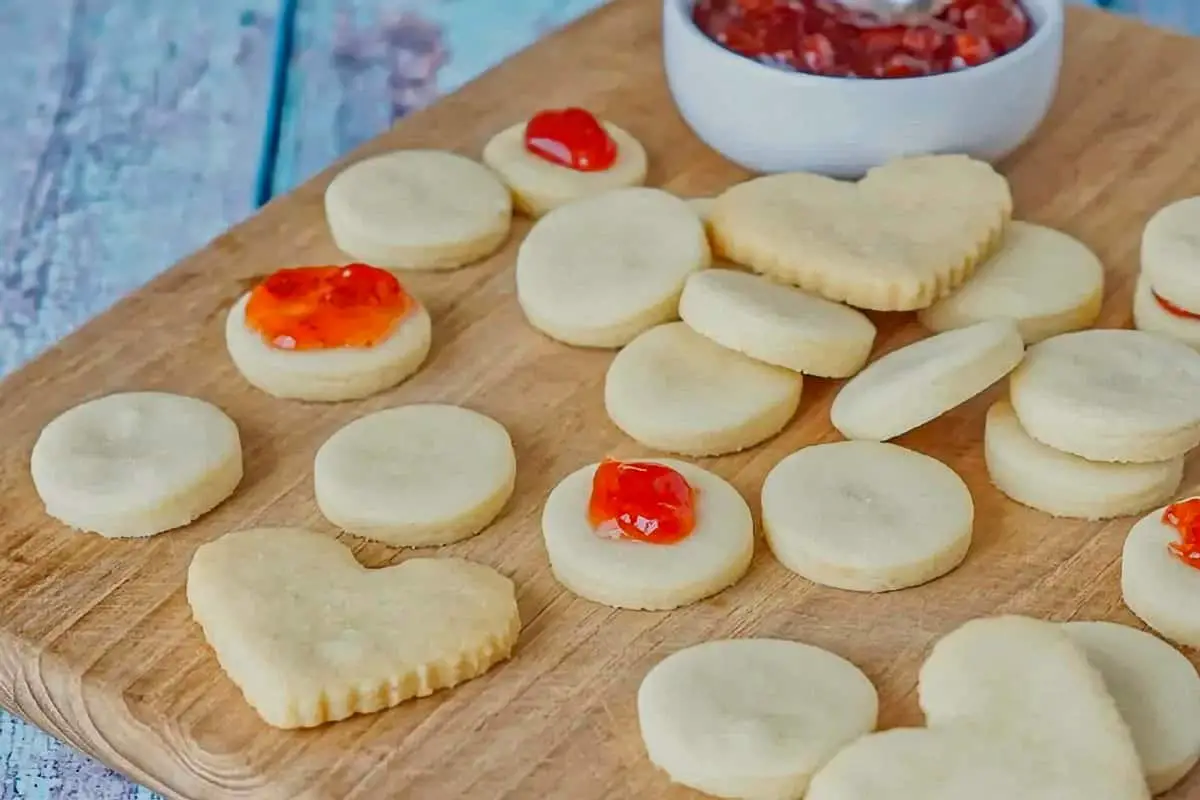 A Mauritian recipe for Napolitaines (Mauritian Sandwich Cookies) for #BakingBloggers! These little cookies are filled with a layer of jam and covered with a sweet glaze. They are perfect for pairing with tea!
Napolitaines (Gateaux Napolitaines) are light and delicate sandwich cookies by the island country of Mauritius.
The cookies comes together purely with flour and softened butter to create that light texture, but this also makes the dough a little more tricky to handle. You don't want to work with the mixture too much or it will become tough. Mix just enough to get the dough to hold together.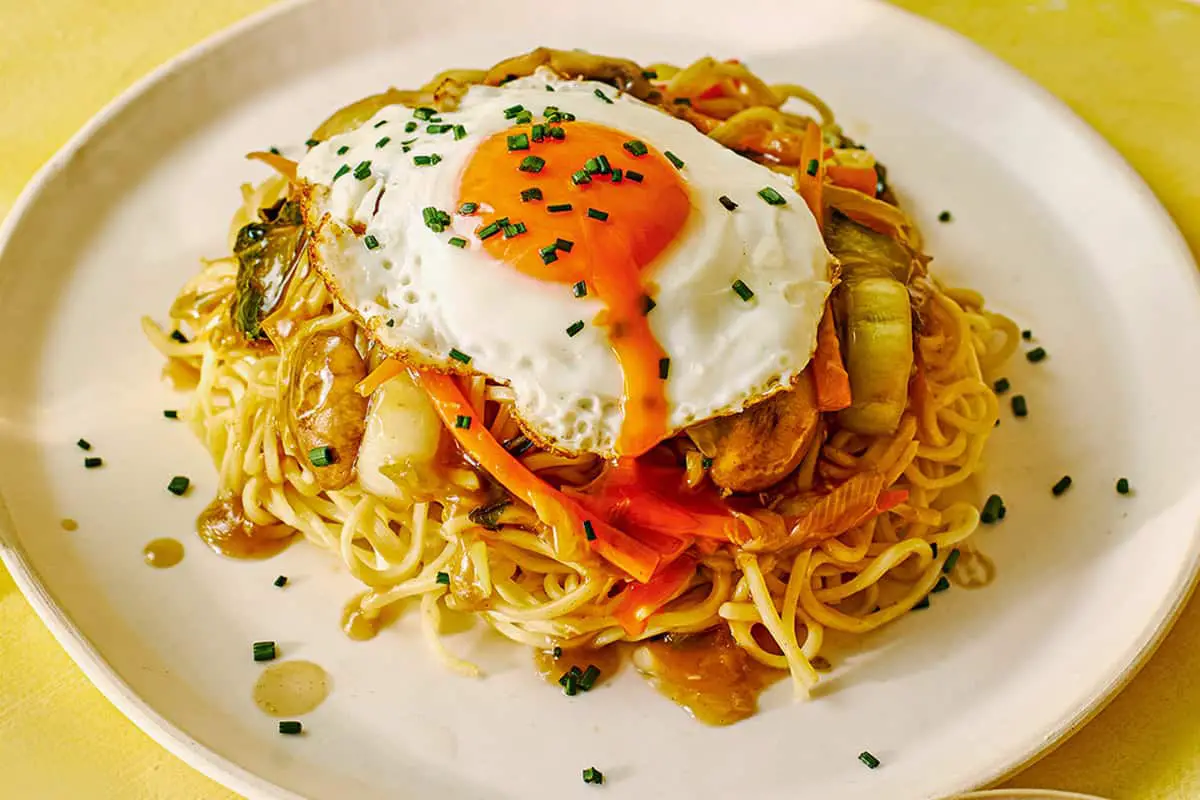 MasterChef winner Shelina Permalloo serves this Mauritian Magic Bowl in her restaurant. It's a much-loved Mauritian food, called bol devire or bol renversé, which means upside-down bowl. The bowl is packed with fragrant veggies, steaming noodles and a fried egg, then theatrically turned over at the table, to reveal the egg on top.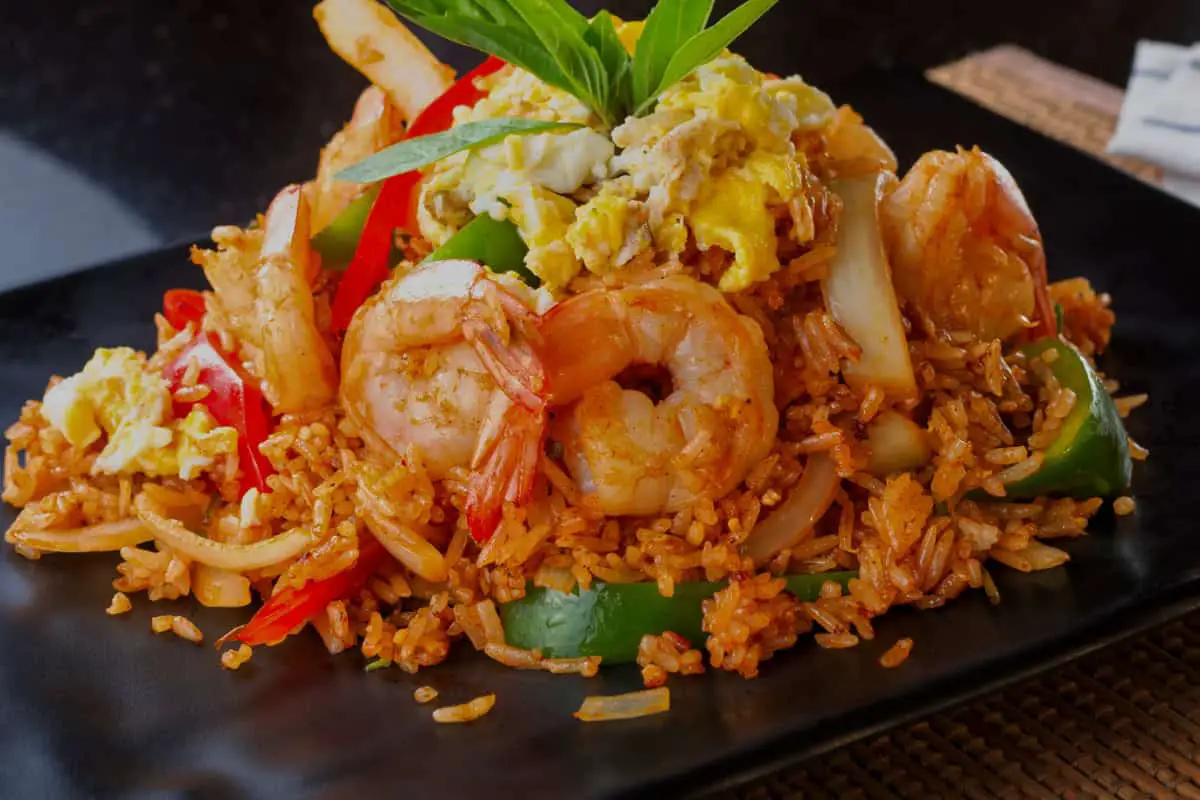 Mauritian cuisine is a vast melting pot influenced by Chinese, Indian, Creole, and French styles of cooking. Fried rice (Riz Frit) in Mauritius is often served with a side of fresh tomato chutney, wonderfully blending its Chinese and Indian background.
The chutney can be made a few hours in advance and is served on the side to season the rice. I have tried many types of fried rice and this one definitely stands out as one of the more unique (and very delicious) versions. Evan didn't really care for the chutney. It may have been a little too spicy for him.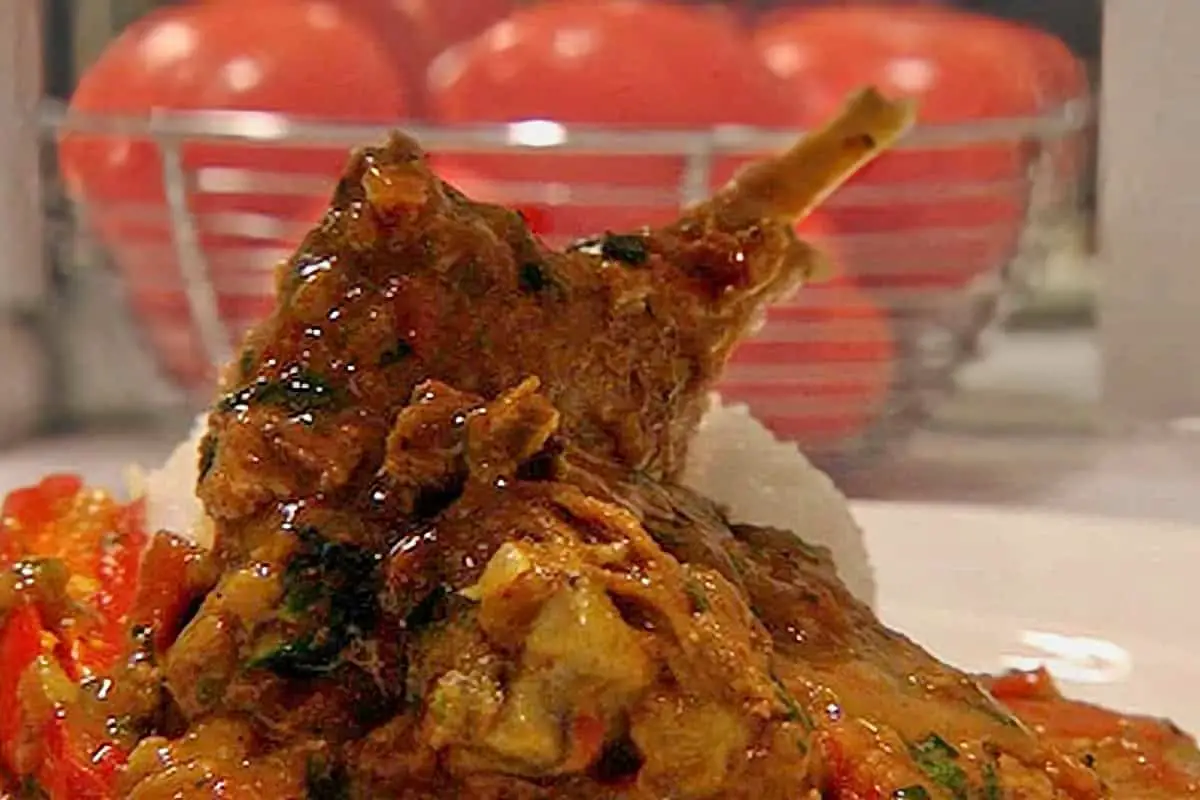 Try this Mauritian recipe for delicious, simple, falling-off-the-bone duck curry in a rich, thick sauce. It's full of flavor but less tricky to make than other curries as it relies on curry powder rather than paste. You'll find the best curry powder at Indian grocers. This Mauritian recipe is lovely served with shallot achard (pickled vegetables).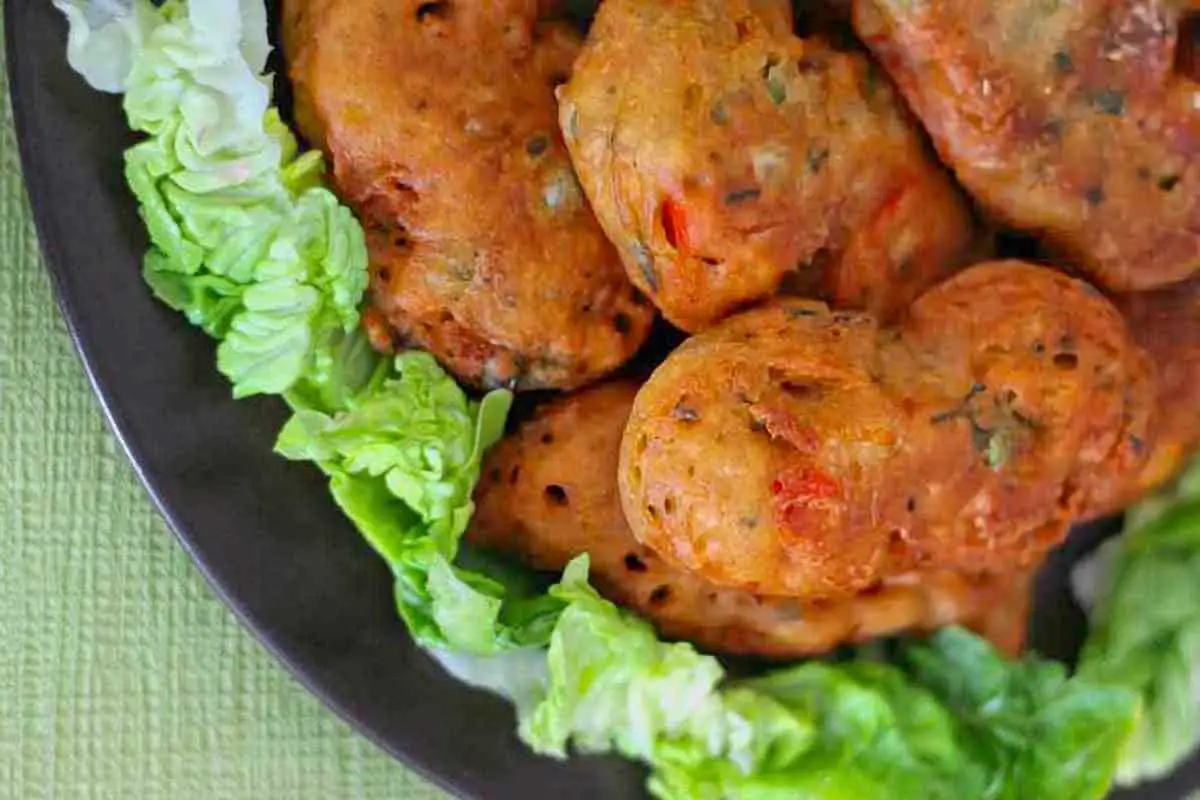 Today, we are featuring a very popular Mauritian appetizer, available at every street corner and market of the Island. These snacks full of charm called bhajas are vegetables fritters made with chickpea flour.
Located in the Indian Ocean, in the south-east of Africa, Mauritius is a melting pot of cultures and traditions, which finds its highest expression in its gastronomy. Bhaja is a Bengali word which means "anything that is battered and fried". Mauritian cuisine is heavily influenced by Indian cuisine which is ubiquitous on the island. The bhajas are in Port Louis what pakoras or bhajis are in New Delhi.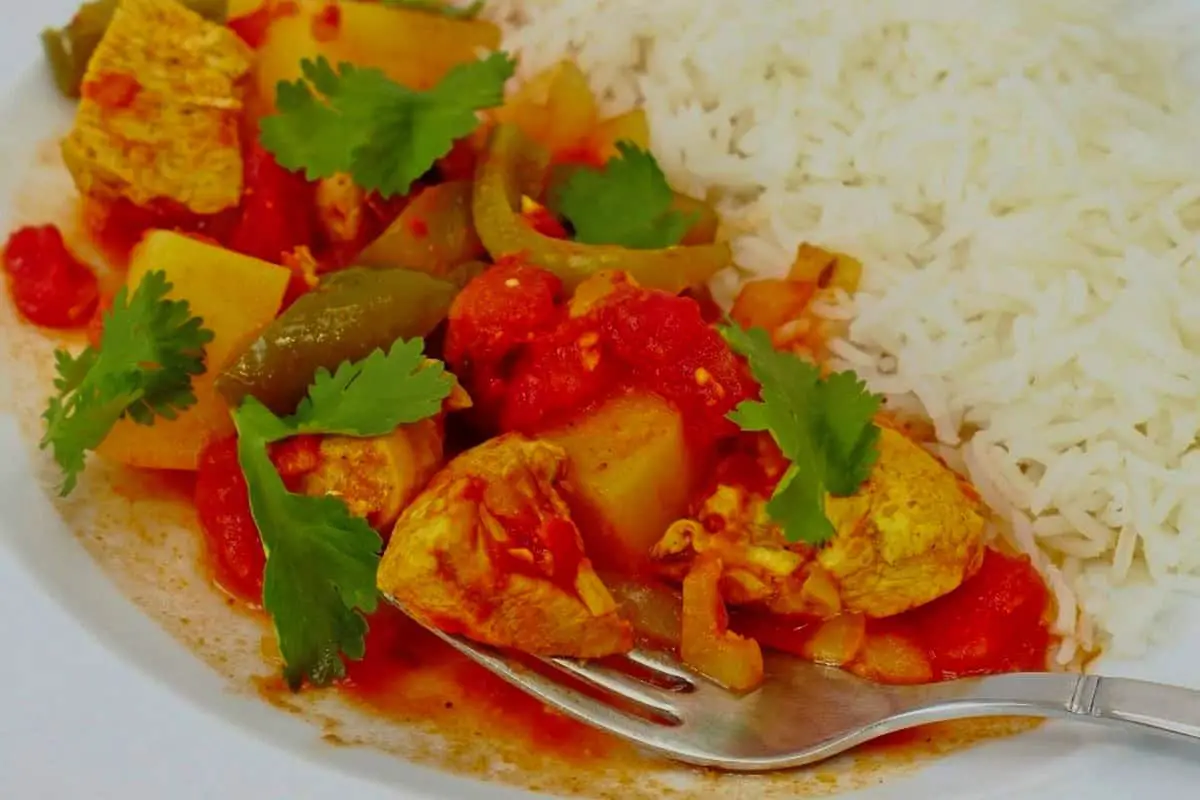 This comforting Mauritian chicken daube is a tasty one pot Mauritius recipe that's great as an easy midweek meal. The leftovers of this spicy curried chicken stew taste amazing too and so it can be a great meal for batch cooking.
I love to make chicken stews and curries and I've made quite a lot of curries recently. However, it's been quite a while since I've written about a chicken stew. Far too long in fact, especially considering I would be quite happy to live on curries and spicy stews if I had to choose just one type of food.
---
You May Want to Join Our Boondocking Group on Facebook For More Information
You May Want to Join Our Campfire Recipes Group on Facebook For More Information
For More Photos Visit Our Instagram at World Recipes Daily – Our Big Escape
Discover our unique product testing journey at Our Big Escape. We bring real-world experiences and adventures into every review, ensuring authenticity and reliability. Dive into our process at
How We Test Products: A Journey of Discovery and Trust
, where every product is an adventure tested.