Thai recipes are much more than the food involved in the actual dishes themselves. There is an important culture in the region that involves family and friends coming together to share their lives over traditional Thai recipes.
These Thai recipes are almost always prepared by hand. In some cases, they are shared in a restaurant setting. Whatever the case might be, there is a particular order to the Thai food that is being shared. It's as much about the tradition of coming together to enjoy the Thailand food as it is about the food itself.
Most Thailand Recipes are actually a conglomerate of different dishes that are served either simultaneously or in succession. For example, a typical meal in the region usually consists of several different types of meat. In most cases, fish is involved in at least one of those dishes.
There is also usually a separate noodle dish that is served. Of course, there is a medley of different vegetables that are either served by themselves or combined with the meat dishes. In almost every case, a soup dish is served to start everything off, while the rest of the meal is often served at once.
Thailand Recipes are all about coming together. As a result, the Thai Recipes that are served are usually prepared for large groups of people. That's because almost every Thai recipe is usually shared by the a large group of people who come together for the meal. As opposed to what you see in Western culture, where everyone orders their own dish separately, Thailand recipes more about bringing people together for a shared experience.
As a result, the Thailand recipes are often made for several people to partake in. There is no question that Thai recipes and food have become popular in many places around the world. In fact, here are five of their most popular Thai foods and the Thai recipes for each are included below.
5 Most Popular Thai Dishes
Pad Krapow Moo Saap- This is one of the most popular Thai recipes of all time. It involves fried pork with basil, but there is so much more to this dish. Green beans are mixed with sugar and soy sauce and then tossed into the mix. The dish is served with steamed white rice.
Khao Pad- This dish involves traditional fried rice. Its very simple to make and is a mainstay in traditional Thai recipes. It involves steamed rice that is then fried with an egg, some onions and a few local herbs. Everything is then mixed together and served as either a side for a meat dish or enjoyed on its own.
Gaeng Daeng- This is easily one of the most stunning traditional Thailand recipes in existence. Its a red curry dish that is also relatively easy to prepare. It involves meat (usually chicken), some curry paste and coconut milk. Everything is simmered together until just the right moment. Last but not least, its all topped off with small slices of kaffir lime.
Pad Thai- This is a wonderful dish, my person favorite Thailand recipe, with noodles fried at high temperature, mixed with all kinds of vegetables and topped off with peanuts. Of course, there are many variations you can enjoy to give the dish a special flavor, ranging from chili powder to fish sauce.
Tom Yum Goong- This is a Thai recipe for a spicy shrimp soup that uses lemongrass, chili powder and onions for its base. The shrimp is then cooked in the mixture with fish sauce and lime juice. Mushrooms are thrown in for good measure.
5 Most Popular Questions About Thai Food
Of course, there are bound to be questions about Thai food. What else would one expect from a culture and food that is so popular around the world? Here are five of the most popular questions.
1. Are Thailand recipes difficult to prepare?
Most traditional Thailand recipes are typically quite easy to prepare. If in doubt, find a good Thai recipe from a trusted source and then follow it to the letter. Once you've made the dish a time or two, you will likely be much more comfortable with making adjustments as needed for that particular meal.
2. Can there be a certain amount of variation in Thai recipes or ingredients?
Yes, there is plenty of room for substituting ingredients or making certain variations in a Thai recipe in order to make it your own. In fact, some of the most popular Thai food choices have variety built into them. That's why you'll see some with fish sauce and then see the same dish served with soy sauce somewhere else.
3. Is it common for some of these Thailand recipes to be personalized in some manner?
As you become more accustomed to preparing Thai recipes, you'll typically find that almost everyone personalizes them in one way or another. You may not be comfortable with doing that initially, but you will certainly come into your own as you become more familiar with preparing the dishes.
4. Does it take a long time to prepare most Thailand recipes?
It can take a long time for the dishes to simmer. Surprisingly, it doesn't usually take that long for them to be prepared. Its typically much more of a waiting game than anything else.
5. How aromatic are Thai food choices?
Thai recipes are easily some of the most aromatic meals you will ever enjoy preparing. They all have distinct aromas that will instantly fill your home with the most enticing fragrances.
30 Super Easy Traditional Thai Recipes To Make At Home
---
---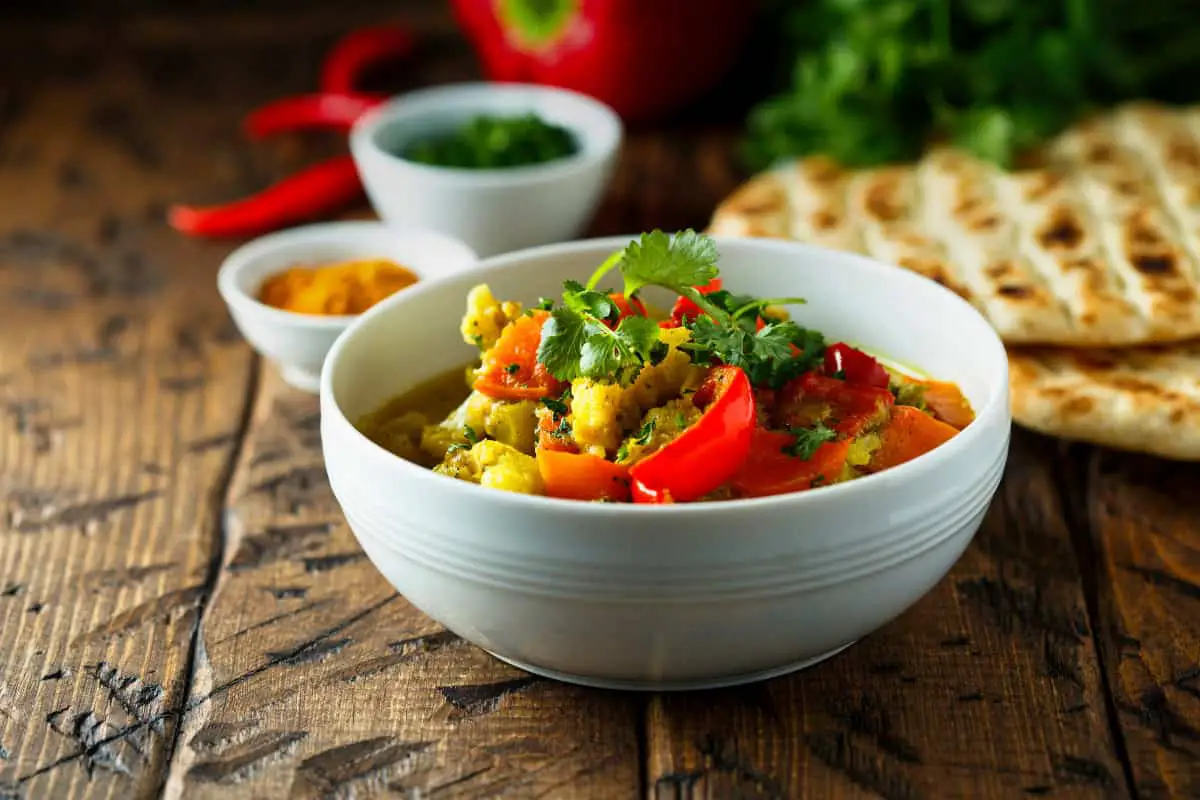 Vegan Thai Coconut Vegetable Curry is an easy traditional Thailand recipe where everyday vegetables are simmered in a coconut curry sauce. This delectable vegan curry recipe is made for Instant Pot or stove.
This vegetable curry is one of the first Thai recipes I published in 2014. I've made it for years and the story is always the same. It's delicious, easy, healthy, budget-friendly Asian comfort food!
Use any fresh vegetables, a few canned ingredients, and get this dinner on the table in 30 minutes. Make white rice or, for a healthier choice, Instant Pot Brown Rice or Instant Pot Quinoa to accompany.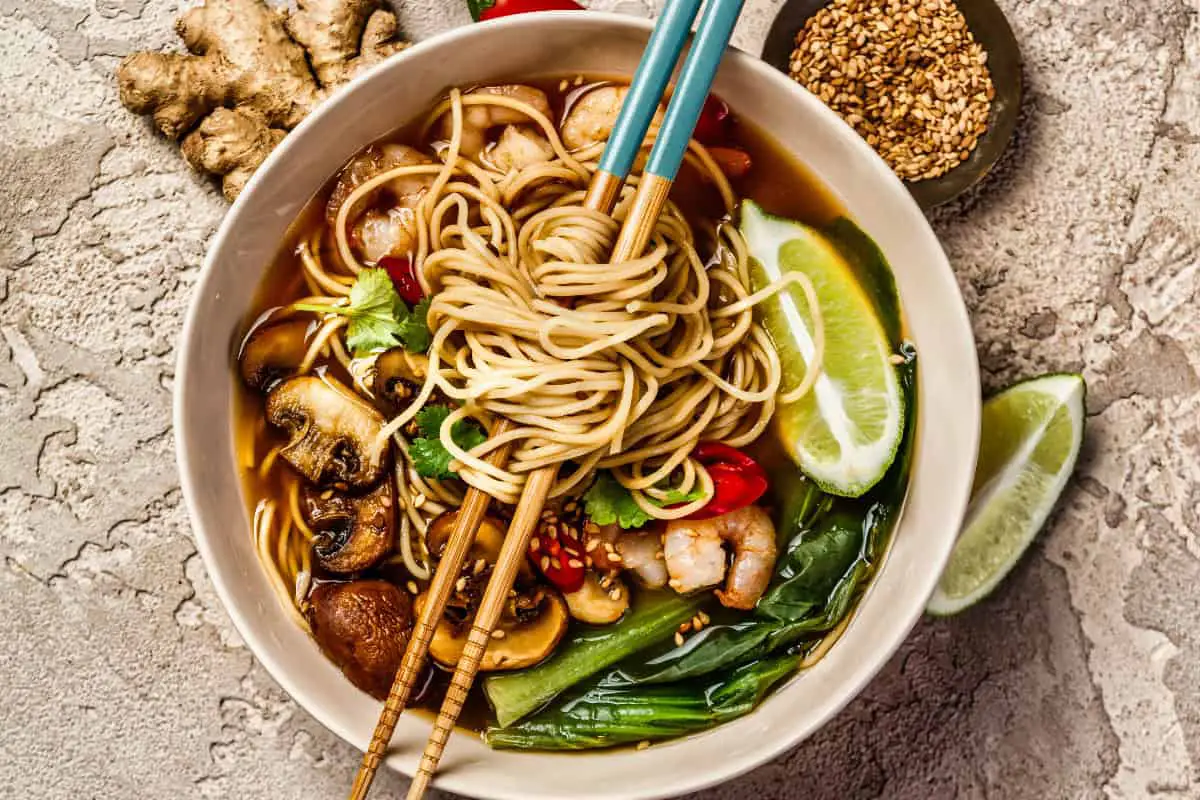 Thai Ginger and Garlic Noodle Bowls is a flavor packed vegetarian rice noodle Thai recipe loaded with veggies swimming in a umami filled sauce. This Asian noodle bowl is a traditional Thailand recipe and is easy to make and is also vegan and gluten free.
Doable for busy weeknights but also for when you just want a fuss free umami filled bit of comfort, stir fry rice noodle bowls to the rescue!
This Thai food whips up in not time and is packed with oodles of noodles, veggies and a sauce that will knock your socks off! Read on to learn more!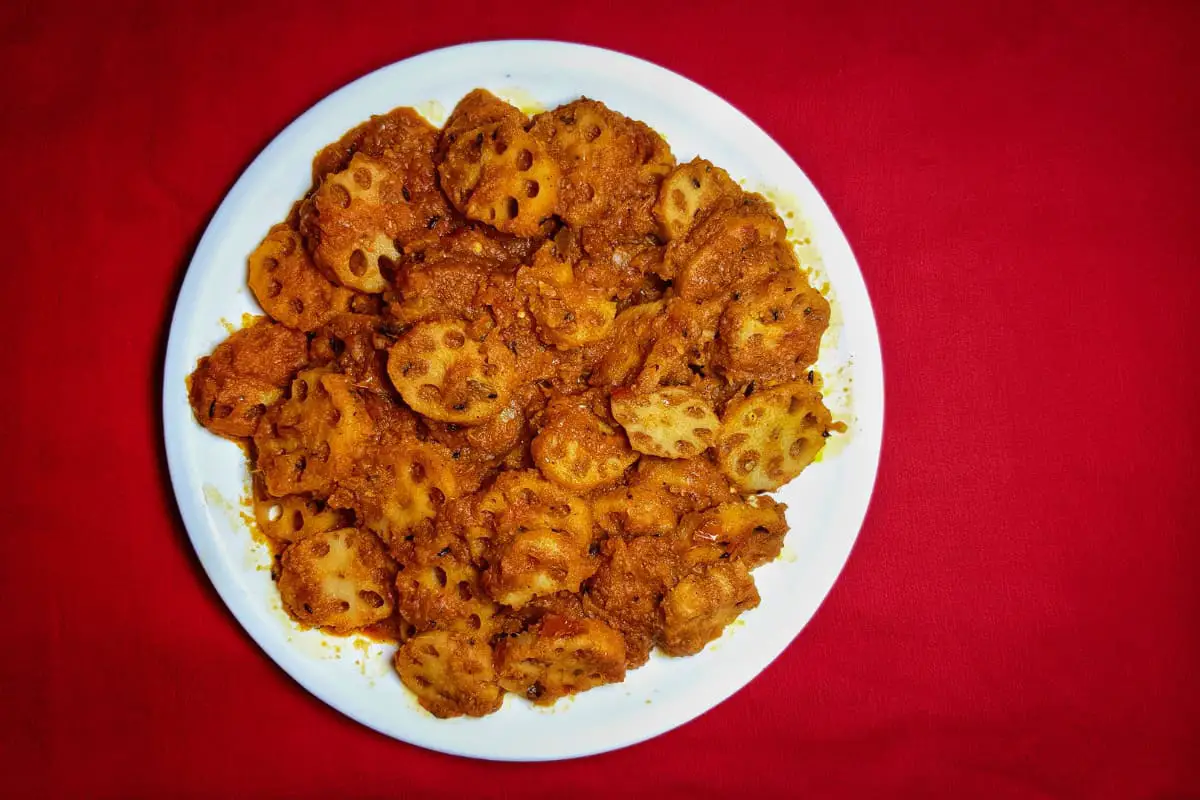 Shanghai Style Sweet And Spicy Crispy Lotus Stem is a very healthy Thai food as the lotus root is rich in vitamins and is also a Gluten free dish. The lotus stems are shallow fried to add the extra crunch to the whole dish. The sauce is made from a blend of dark and light soy sauce with a little hint of chili sauce.
The lotus stem is a very exotic dish that is been used in many parts of the world as a stir fry or even as vegetable subzi in most of the north Indian dish.
Serve the traditional Thailand recipe for Sweet And Spicy Shanghai Crispy Lotus Stem along with Dan Dan Noodles to enjoy a scrumptious meal.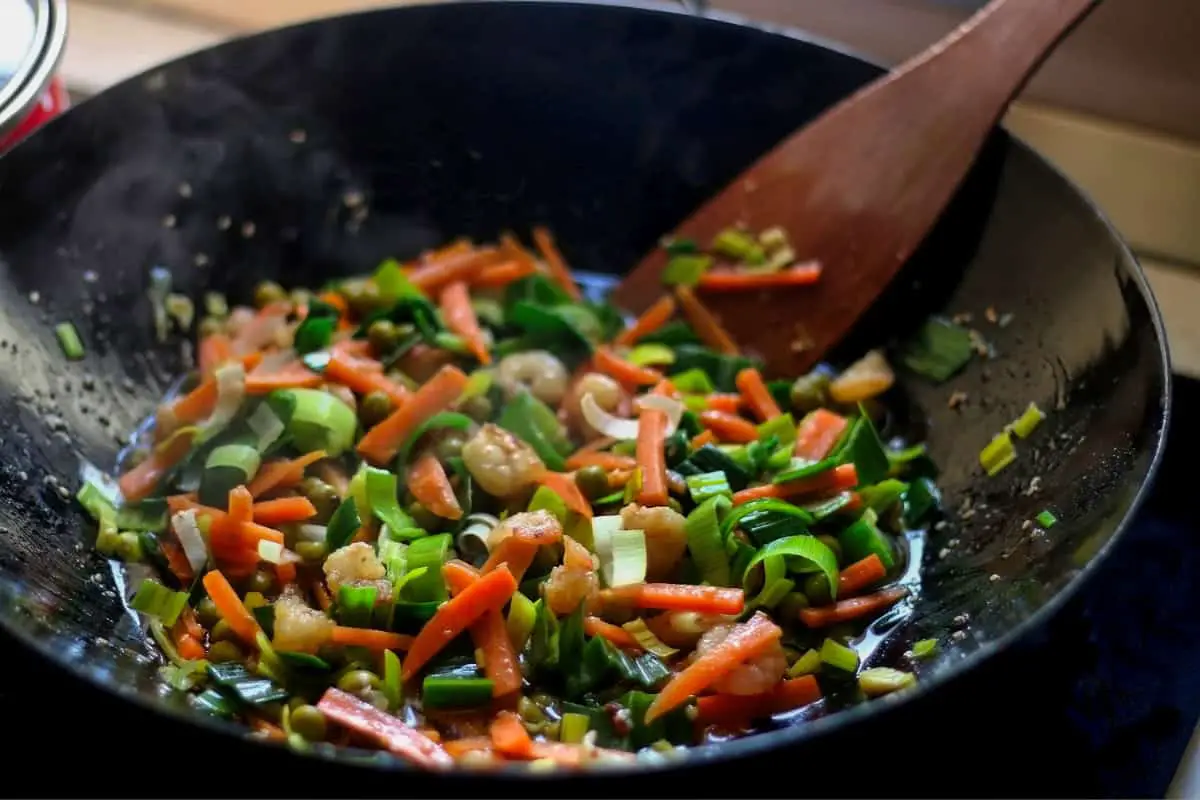 A Pork Stir Fry with Green Beans that packs an amazing flavor punch for something with so few ingredients! You'll love how it's eaten with a spoon, and that it takes just over 10 minutes to make.
This Thai food is made with ground pork, this recipe is a simplified version of the popular Szechuan Stir Fried Green Beans with Minced Pork. Don't skip the charring of the beans, it's the defining feature of this stir fry!
If the full blown Szechuan traditional Thailand recipe is what you're after, you'll need a couple of specialty ingredients requiring a trip to the Asian grocery store – Szechuan picked mustard greens (Sui Mi Ya Cai), Szechuan peppercorns, dried chillies.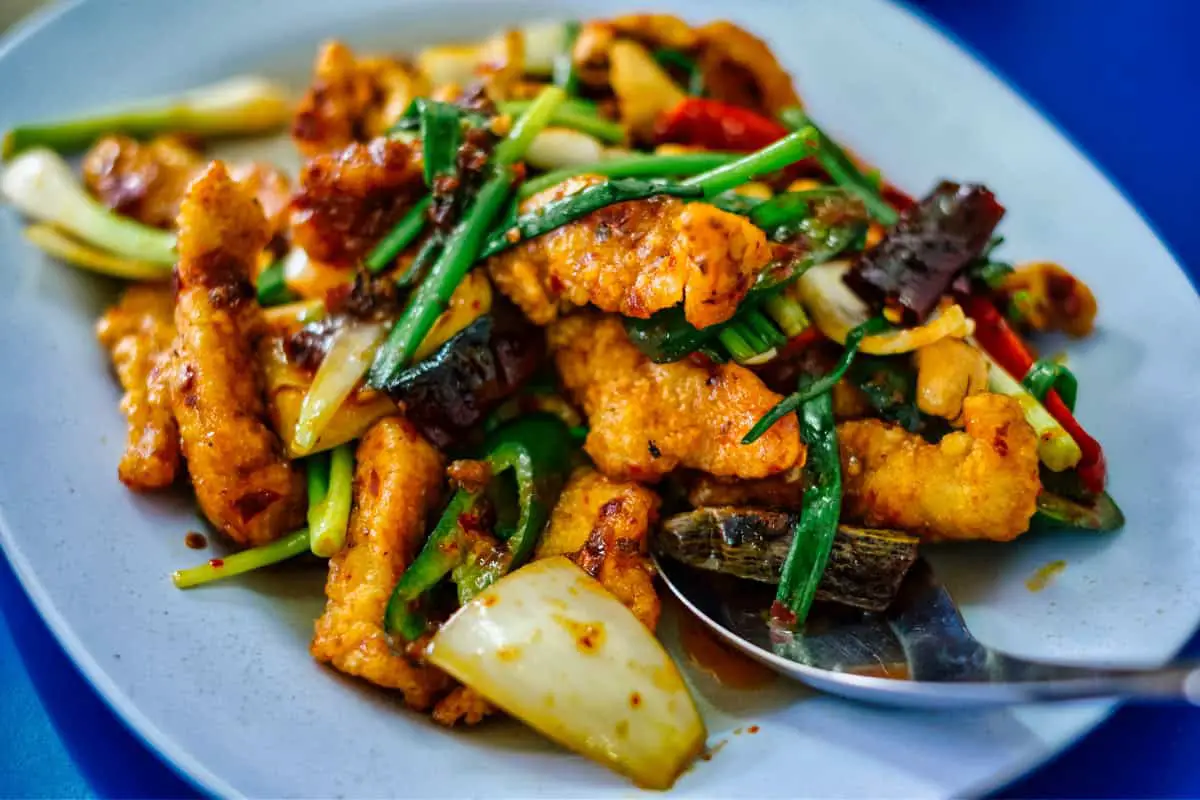 This dish, inspired by a large bunch of Thai basil that a friend brought me from his garden, has Thai overtones.
This quick and easy traditional Thai recipe stir-fried chicken dish with Thai eggplant and red chili paste is one the most popular Thai food dishes we create at the restaurant. We use the meat from a nice big chicken leg, but you can use the same recipe to make it with chicken breast, pork, or even beef. Serve with a nice helping of delicious Thai Jasmine rice on the side for a satisfying plate lunch or as part of a meal with other foods.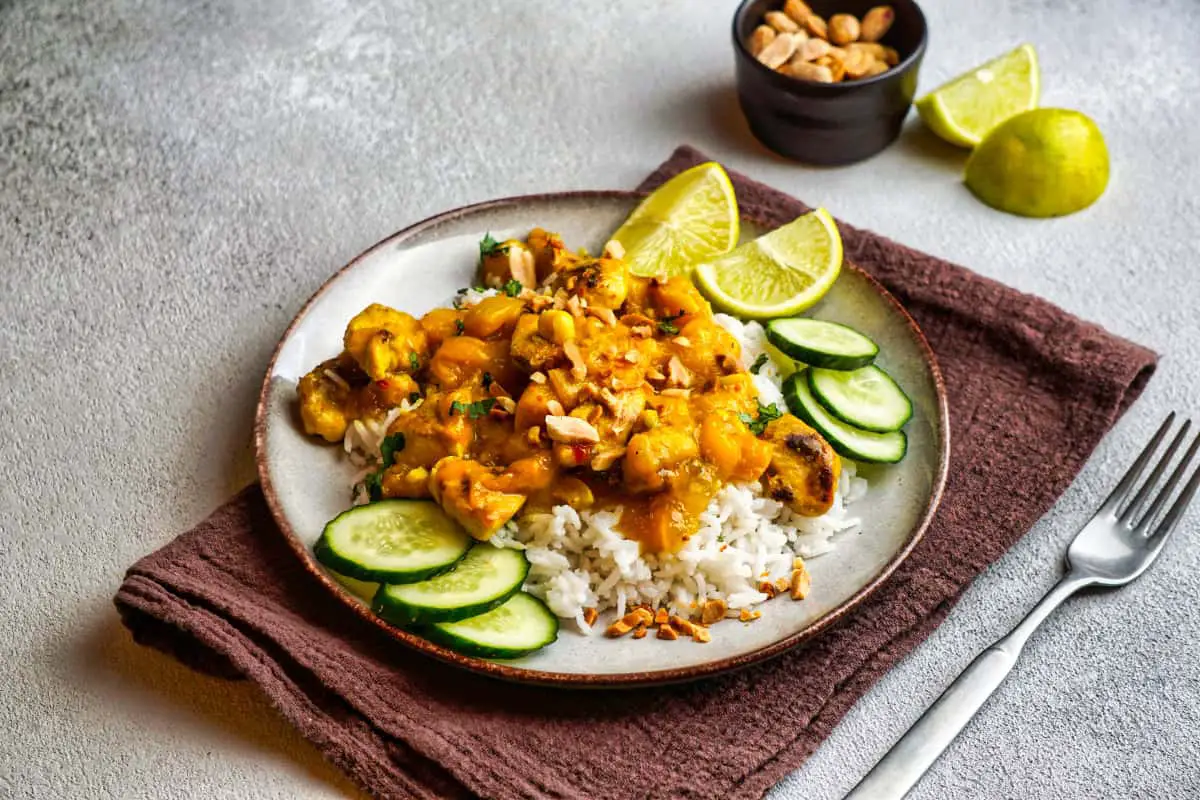 This is a very tasty Asian-inspired Thailand food made with chicken and broccoli in a spicy peanut sauce. If you like it mild, use less cayenne, like it spicy, use more. If you're salt conscious, use low sodium soy sauce.
This tasty Thai-influenced dish is from a traditional Thai recipe and comes together in 30 minutes. The flavors of peanuts, coconut, chili, garlic, and ginger beautifully meld to create a sauce that is rich, comforting, and satisfying!
You May Also Like: 25 of Our Best Traditional Indonesian Recipes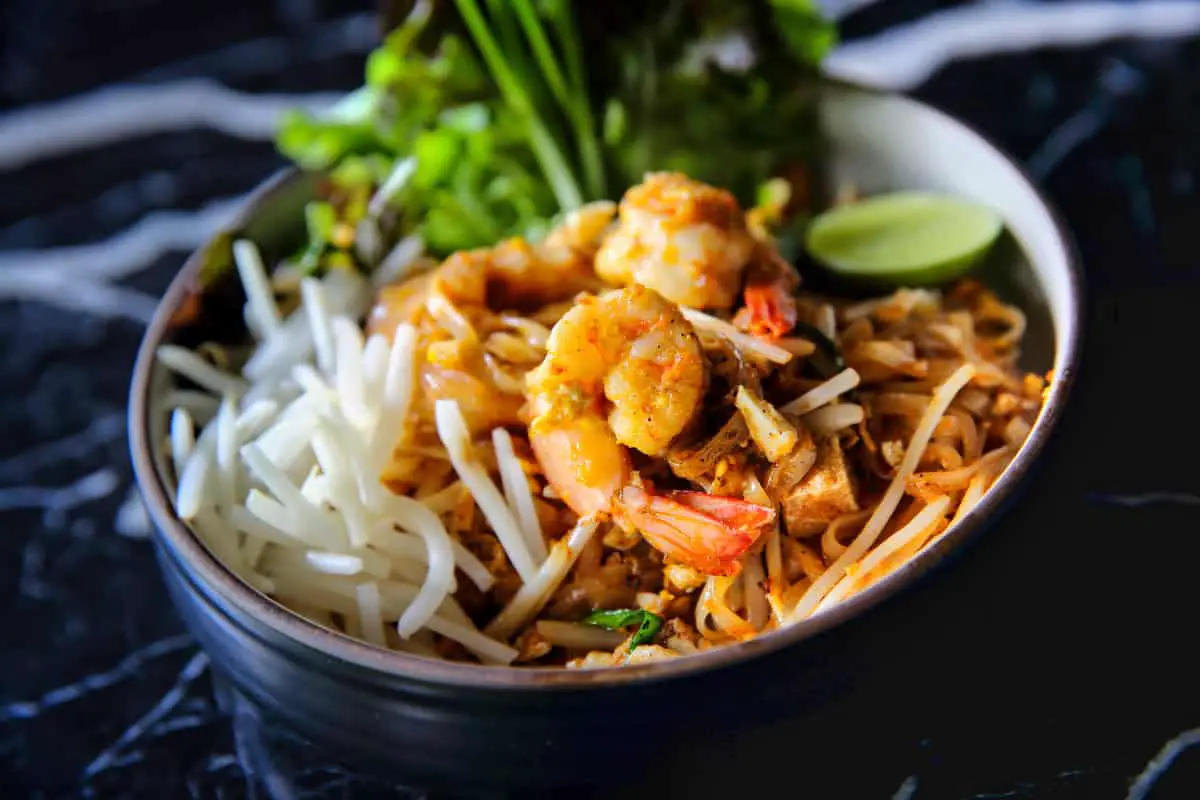 An easy peasy 20 minute Thai recipe that can be easily adapted with more veggies – quicker than take-out and so much tastier (+healthier)!Thai cuisine is my absolute go-to when it comes to take-out. That and sushi. And Chinese food. Wait, they are actually all tied. But nonetheless, Thai noodles are a huge favorite at our house and this one of the top Thai food dishes I make.
Except delivery takes an hour (on a good day) and a small takeout container of noodles costs about $12.83. But this recipe here will cost you about the same, except it'll feed a family of four and there's more than just 3 pieces of shrimp.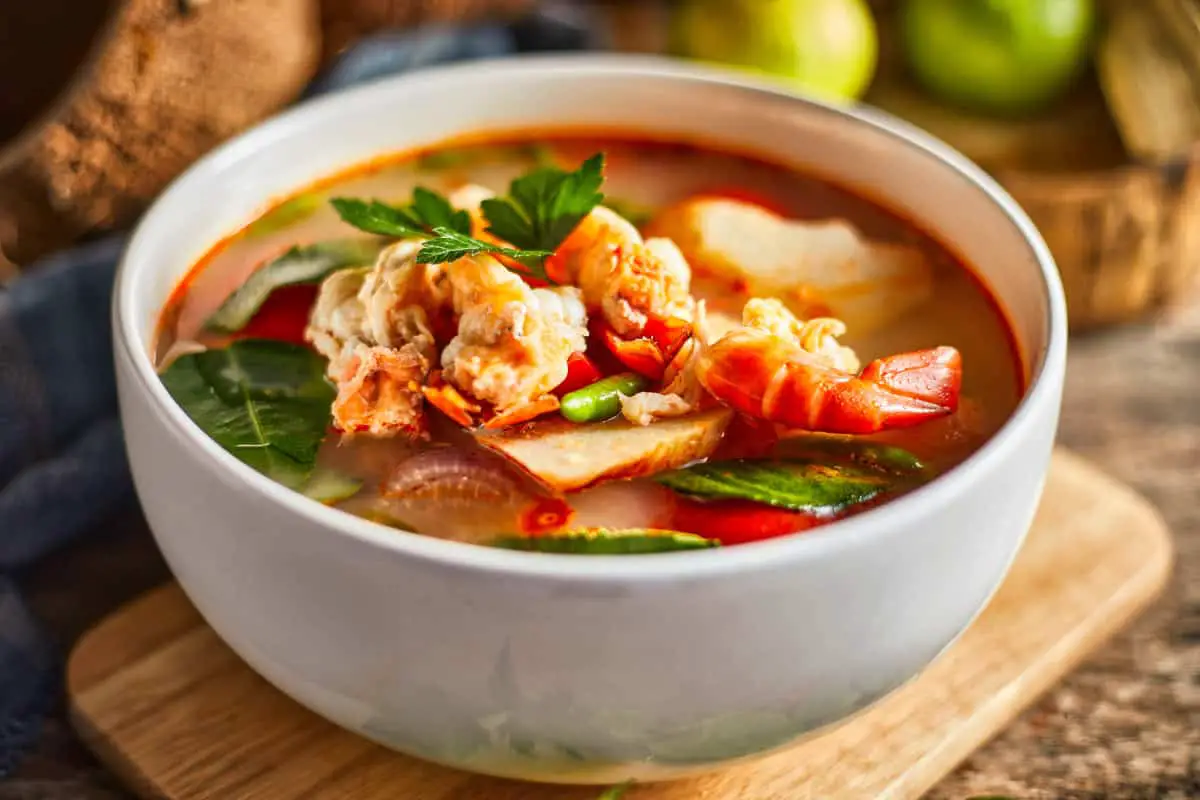 Thai Seafood Soup, Tom Yum Talay in Thai, is my all time favorite Thai food. If you haven't had it before, I can promise you that it's not like any soup you've ever had. It has big flavor. It's fresh, salty, sweet, sour, spicy and light.
Mmmm… this definitely makes me miss Thailand. The traditional Thai recipe for this soup is also good for you. We use a lot of fresh herbs and veggies in it. If you're not into all seafood or can't find a seafood mix, just use what you like. You can also u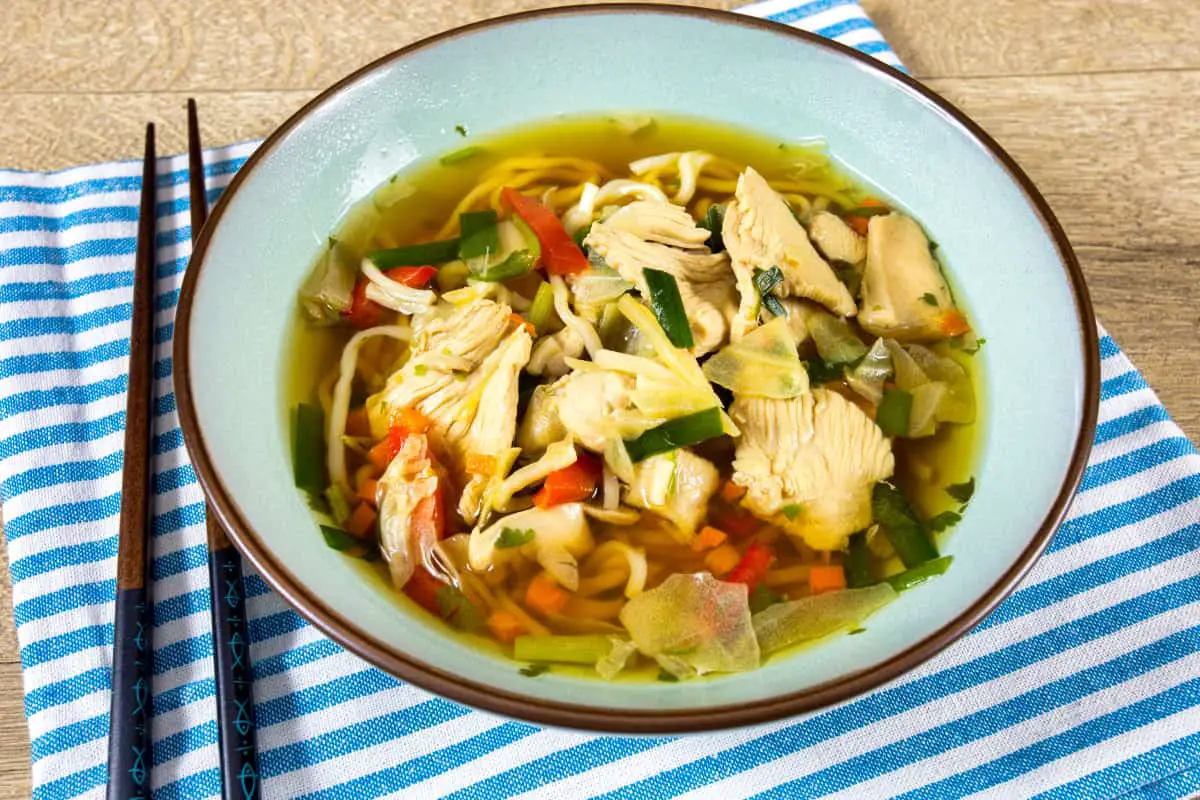 This spicy, fragrant, slurpy noodle soup, inspired by some of my favorite Thai restaurant dishes, is like sunshine on a dreary day. What's more, it's made with rotisserie chicken and Thai food staples (available in most supermarkets)—such as green curry paste, fish sauce, coconut milk, and fresh ginger—so it's almost instant gratification.
Whether I'm feeling worn down or just in need of a little comfort, there is nothing like a bowl of chicken noodle soup made from this traditional Thai recipe, and this is one of my favorite renditions. Be sure to keep the rice noodles separate from the soup until ready to serve. If you put them in the broth before serving, they will continue to cook and become too soft.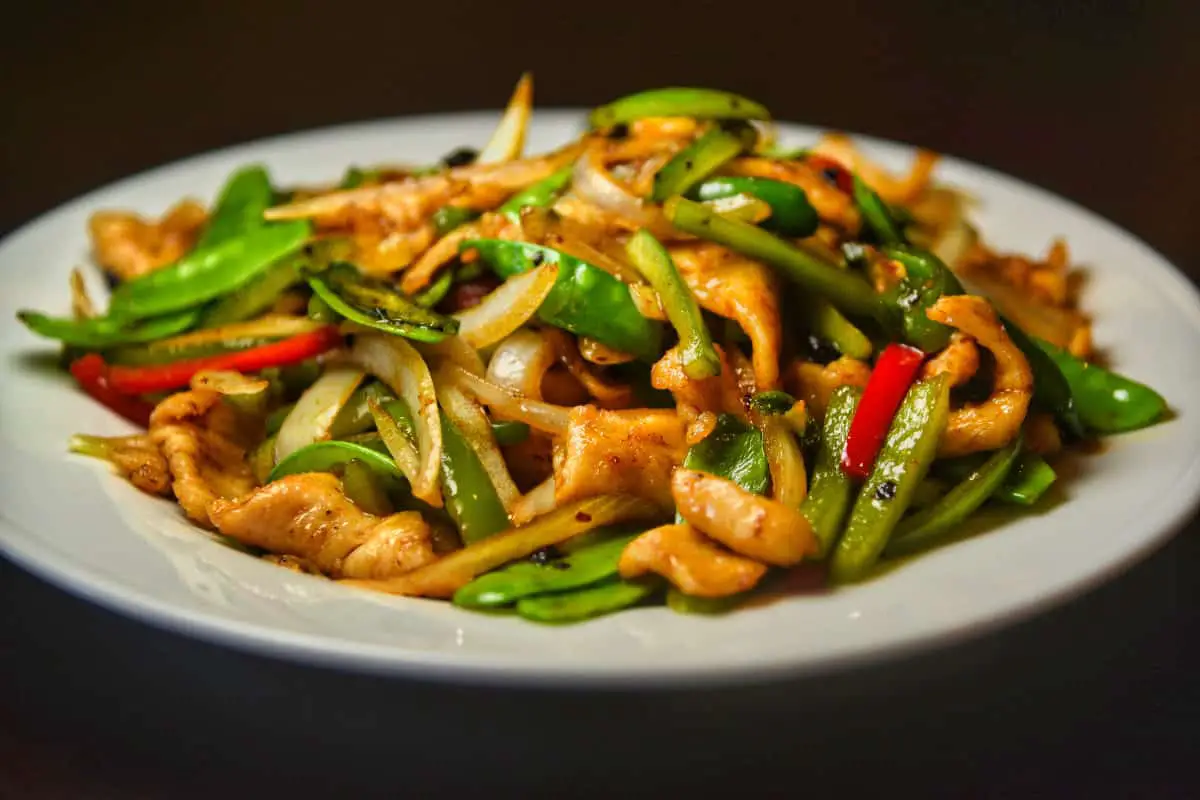 This only takes about 25 minutes to make. Very easy and fabulous flavor! This is very popular in Thailand. They sell this on the streets as well as in the restaurants. You won't believe how incredible this recipe is. It is my husband's and my new favorite. Serve with white rice.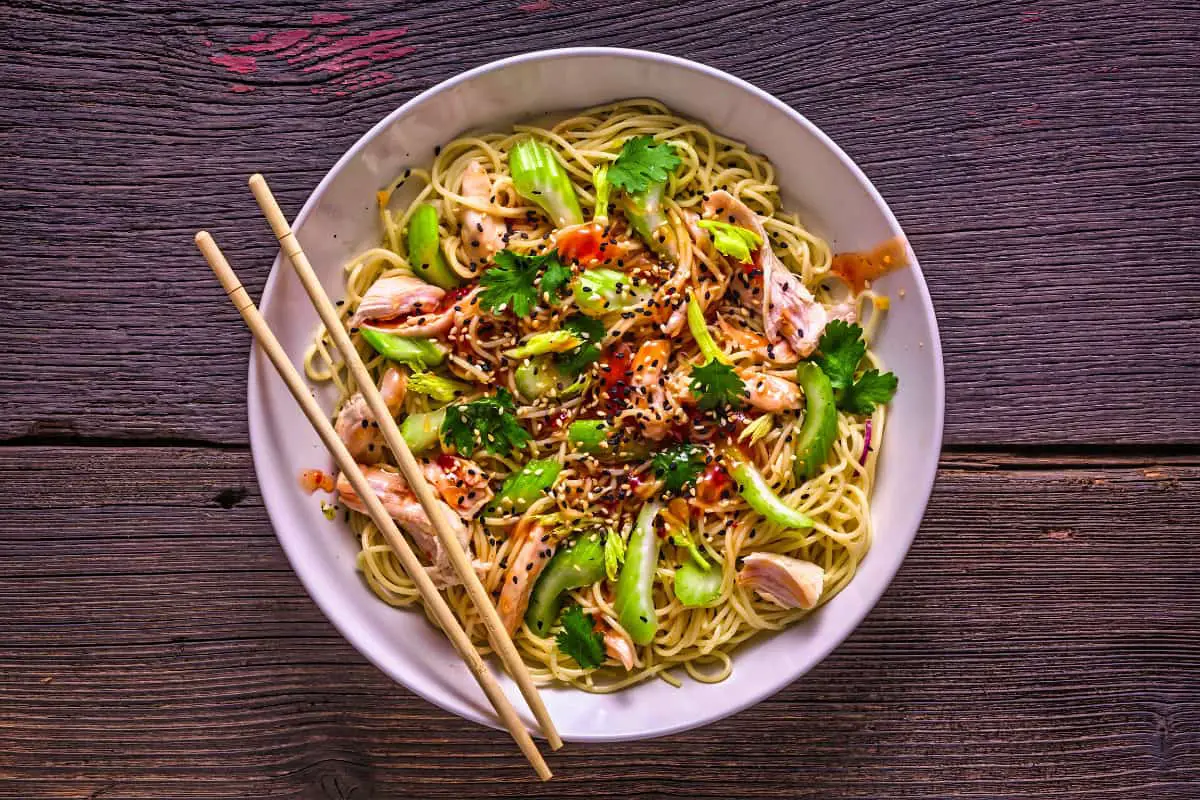 Thai Chicken Peanut Noodles and is loosely built on a traditional Thai recipe is what you make when you've got less than 15 minutes to get dinner on the table and you need a Thai fix! Using chicken mince means no meat prep – and you can switch out with literally any ground meat (beef, turkey, pork).
Firstly, let me be very upfront that this is by no means an authentic Thai recipe. Which is why I don't even classify it as part of the Thai recipes collection. 😂
It's just a really tasty one-skillet, minimal-prep dinner that's full of Thai-inspired flavors.
How to make the best Thai Peanut Sauce ever! This Peanut Sauce traditional Thailand recipe can be used as a dipping sauce, salad dressing, for peanut noodles or with chicken satay.
Today I am sharing a Thai recipe that I spent years perfecting. This is my recipe for the Best Thai Peanut Sauce Ever. I use this recipe as a peanut dipping sauce, as a dressing for salads, to make peanut noodles and anything else I think needs a punch of flavor from peanut sauce.
You May Also Like: 30 Super Easy Traditional Cambodian Recipes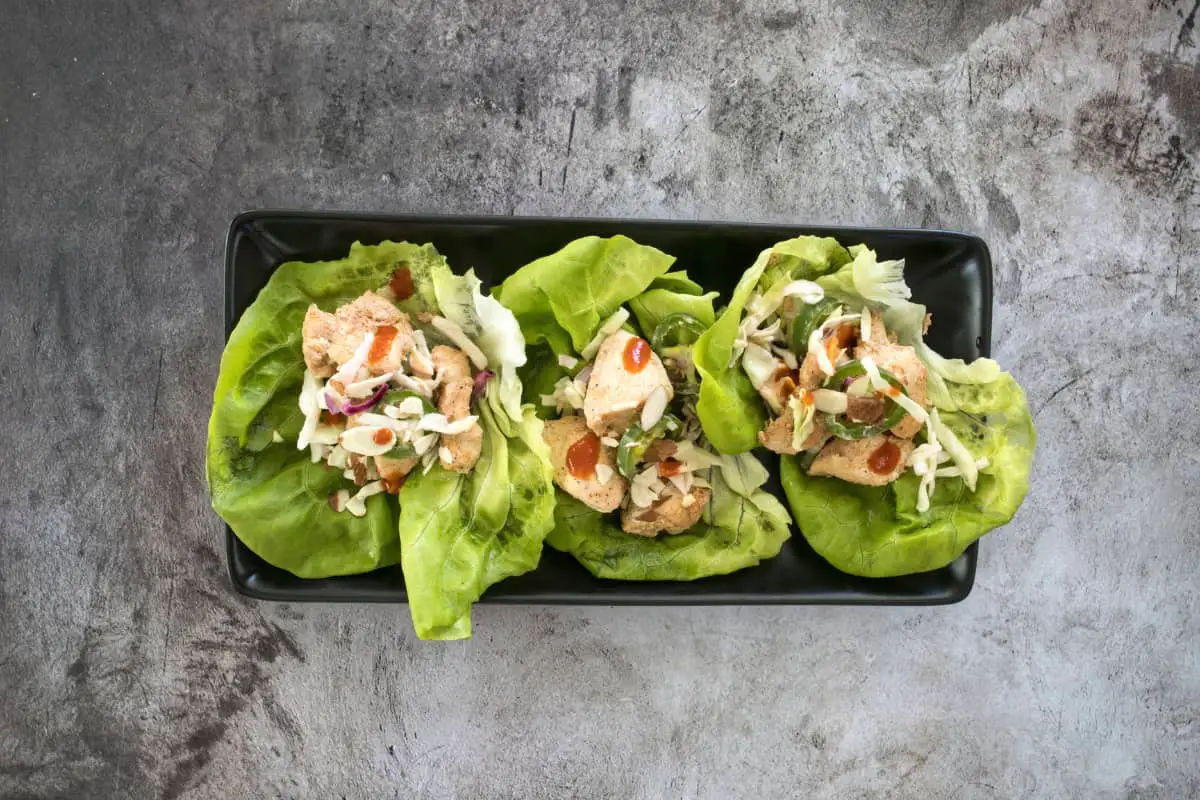 These Thai chicken lettuce wraps make a delicious appetizer or lighter main dish that you can make at home. They are full of flavor!
I love making my restaurant faves at home. These were inspired by the Thai recipe for lettuce wraps at PF Chang, and they are absolutely delicious.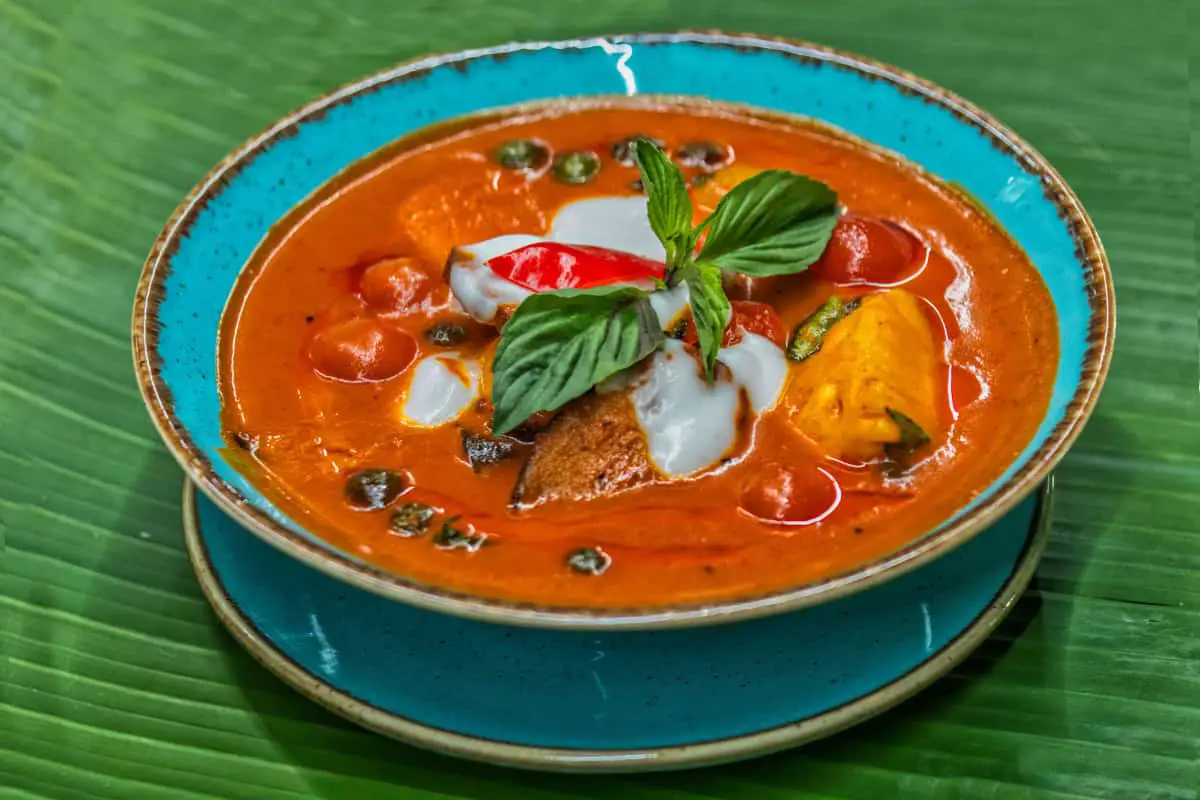 This fragrant Thai chicken curry is a one-pan Thai food dish that comes together in just 30 minutes.
I love cooking Thai-style food at home because there are so many traditional Thailand recipe that you can create with just a few staples from the Asian food aisle of your neighborhood supermarket. This red chicken curry is case in point: a one-pan dish of tender chicken simmered in a rich, red curry-infused coconut milk sauce, it comes together in just 30 minutes with minimal prep work.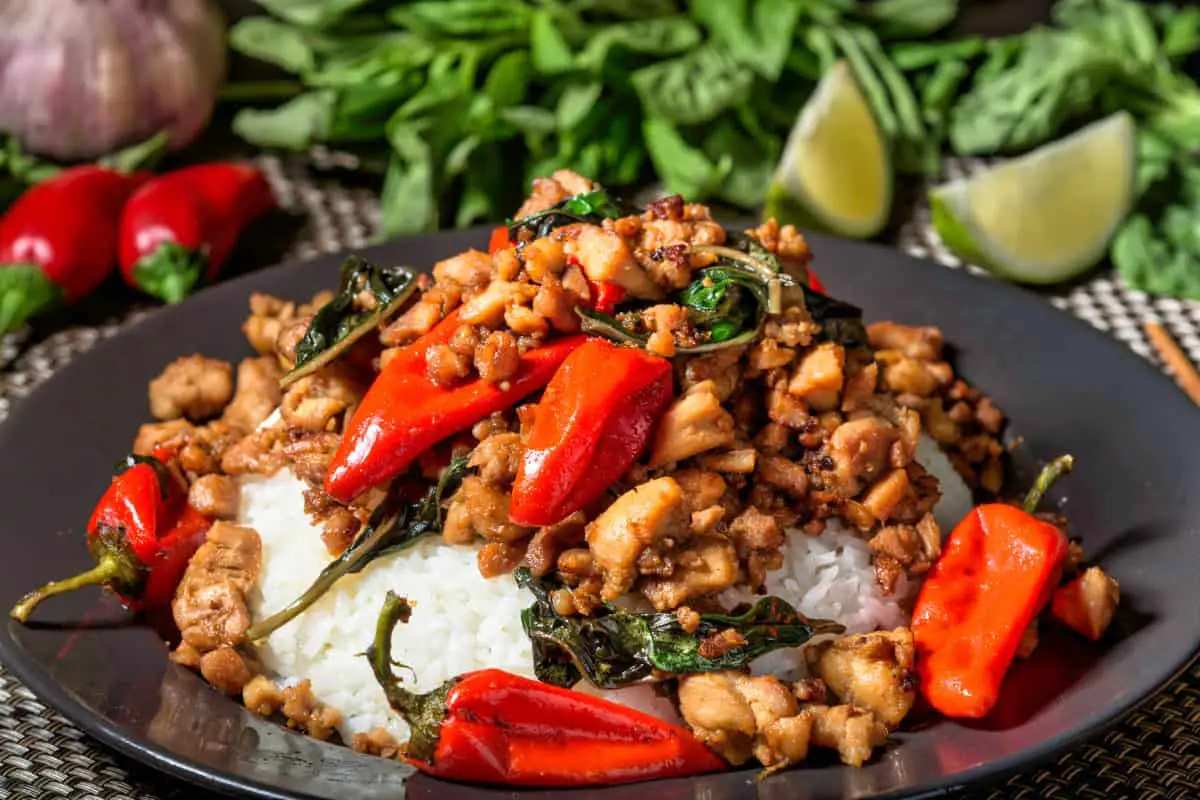 Thai Basil Chicken is arguably the gold standard of Thai Chicken stir fries! An incredibly fast and easy Thai recipe that truly tastes just as good as you'll get at your favorite restaurant, served over jasmine rice. BONUS: No hunting down unusual ingredients!
I LOVE Thai Basil Chicken. Just looking at these photos and writing up this post has me peeved that I'll shortly be reheating leftovers instead of firing up the wok. (That's a nice insight into the immaturity that is me.)
This is a traditional Thailand recipe I got from the mother of a friend way back when I was in uni. Obviously, a Thai friend!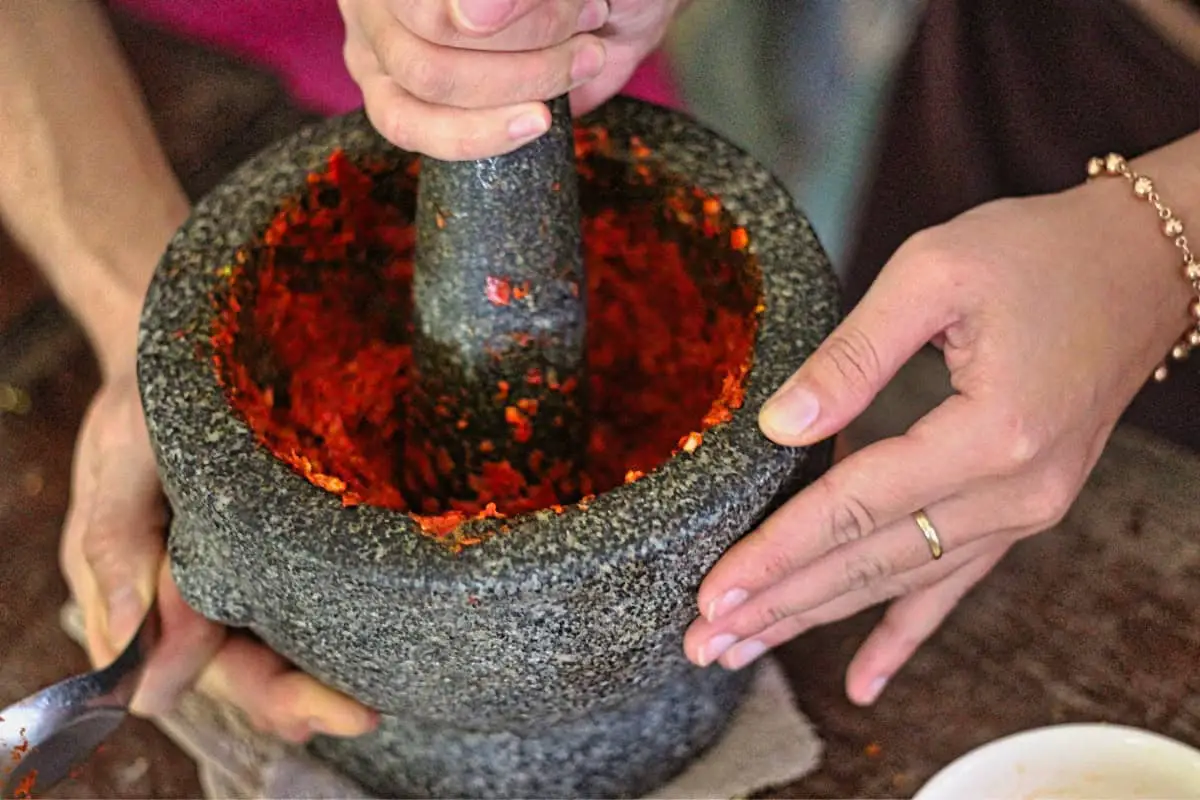 Step by step recipe to make the classic Thai Red Curry Paste.
The Vegetarian Thai Red Curry Paste traditional Thai recipe is a simple and quick to make curry paste, that you can make with locally available ingredients. Though at times, I don't get all the ingredients to make the curry paste, but the addition of certain basic ingredients makes this very close to the original thai curry paste.
Here are some traditional Thailand recipe that you can make with Thai curry paste
Thai Pumpkin Soup With Red Curry Paste Recipe
Vegetarian Thai Red Curry Recipe
Cauliflower Thai Red Curry Recipe
Thai Pineapple Vegetarian Curry Recipe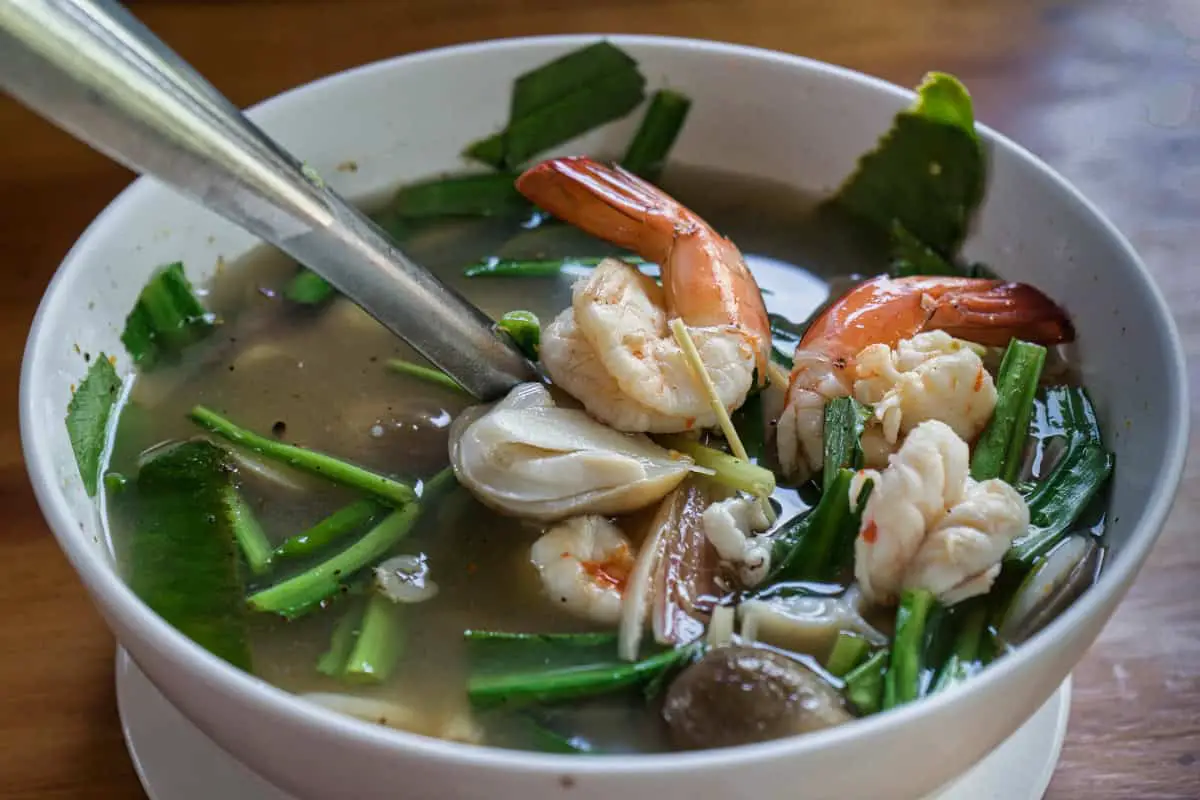 Skip the take-out and try making this traditional Thai recipe at home – it's unbelievably easy and 10000x tastier and healthier! I am such a sucker for Thai food take-out, particularly for red curry and coconut soup. I order it on a weekly basis! But ordering take-out this often has been getting a bit costly so this homemade coconut curry soup comes in very handy. And it tastes a million times better too.
Best of all, it's so easy to make, and it doesn't require ingredients that are hard to find. And if you're not a fan of shrimp, you can easily swap that out for chicken, pork or even tofu for a vegetarian option. Either way, you'll be sure to skip your usual Thai take-out and indulge in this budget-friendly Thailand recipe instead!
The tom kha gai soup from this traditional Thailand recipe recipe (or Thai coconut chicken soup) is absolutely perfect. Rich and creamy yet tangy and salty, this Thai coconut chicken soup recipe is filling but light and positively bursting with flavor. The very best tom kha gai Thai recipe I've ever made or tried. With Whole30, paleo, and vegan options, too.
So here's the deal: this tom kha gai (Thai coconut chicken soup) is perfection in a Thai food. It's creamy and a bit tart and salty and a bit sweet, and the chicken is tender, and the mushrooms are filling, and the fresh cilantro adds the perfect herbaceous edge, and I can't get enough of this soup.
You May Also Like: 15 Of The Best Burmese Recipes from Myanmar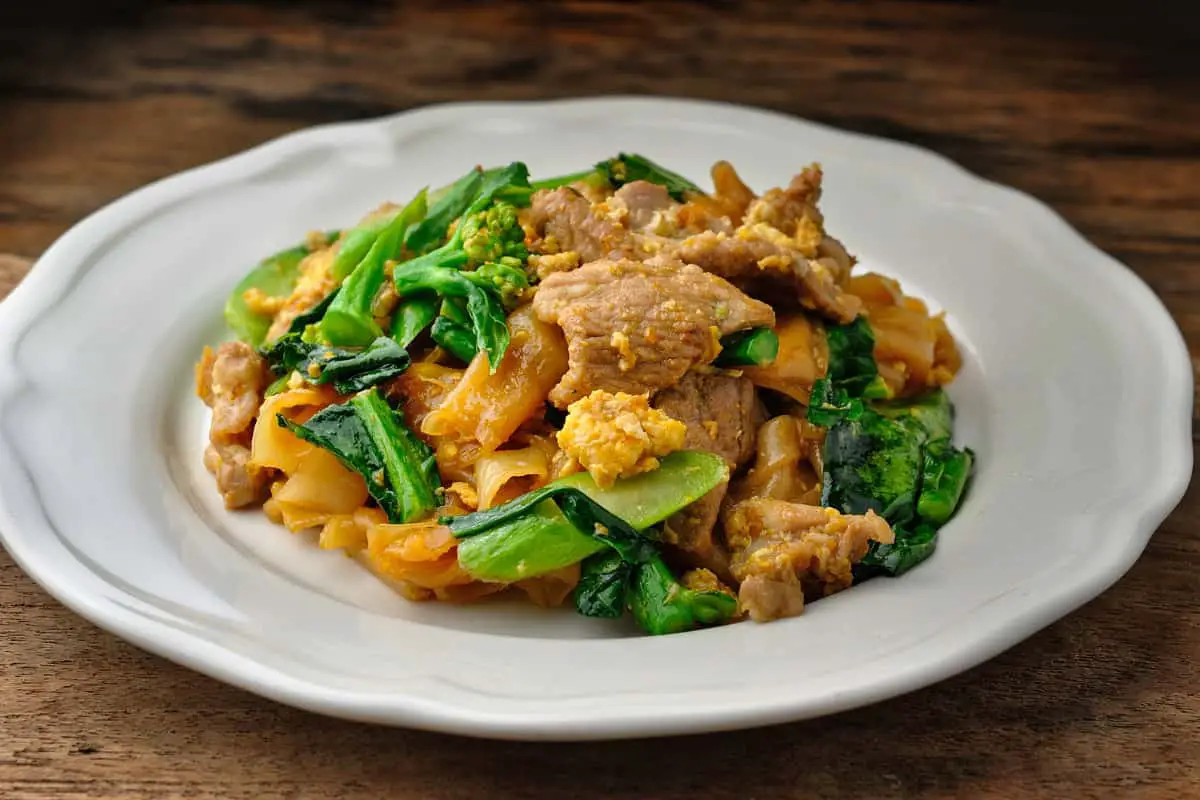 Thai basil chicken is a stir-fry dish made with finely chopped or ground chicken cooked with chile peppers, garlic, and shallots, and seasoned with a sweet and salty sauce and finished with fresh basil. It's a classic dish in Thai cuisine and can be found in restaurants and as a popular street food.
My version of this classic Thai food has spectacular taste even with regular basil instead of Thai or holy basil. The sauce actually acts like a glaze as the chicken mixture cooks over high heat. The Thai recipe works best if you chop or grind your own chicken and have all ingredients prepped before you start cooking.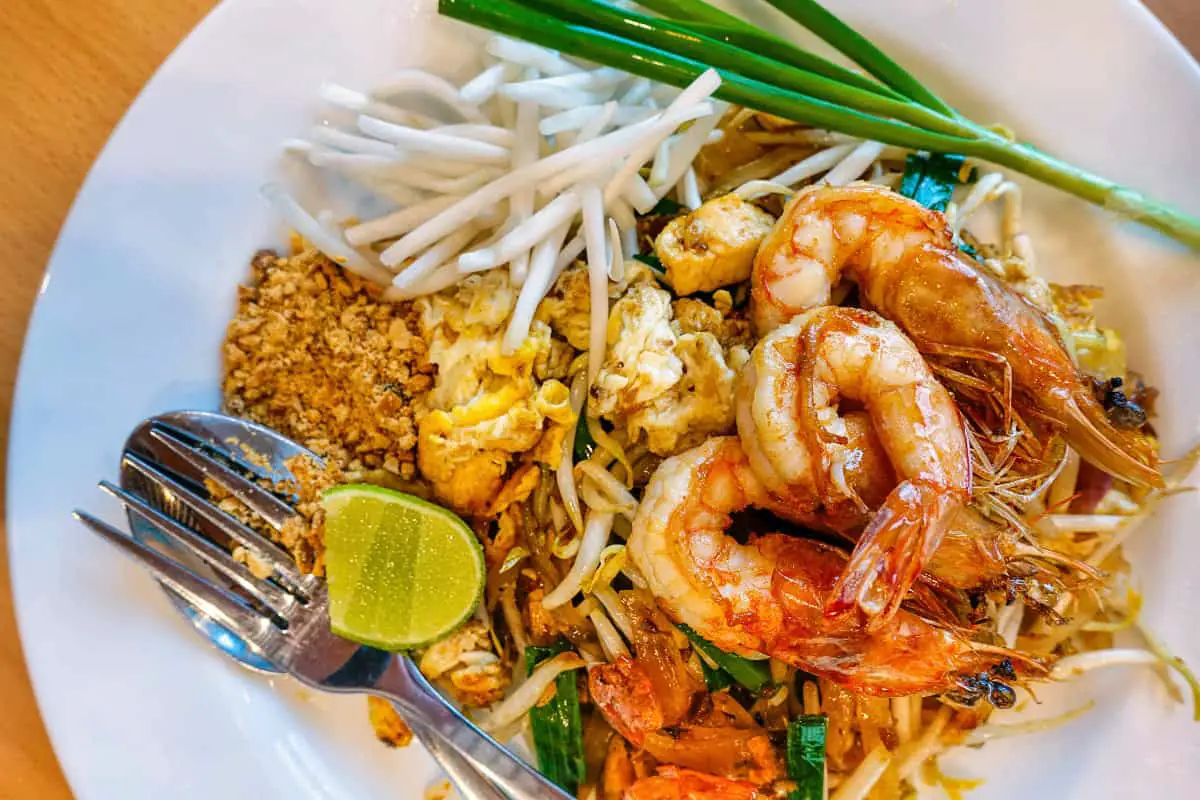 This amazing Pad Thai traditional Thai recipe is easy and comes together in under 30 minutes. It starts with fresh ingredients including rice noodles, chicken, shrimp, tofu, peanuts, scrambled eggs, and fresh vegetables all tossed together in a delicious homemade pad Thai sauce.
Pad Thai is traditional Thailand recipe for stir-fry made with rice noodles, shrimp, chicken, or tofu, peanuts, a scrambled egg and bean sprouts. The ingredients are sautéed together in a wok and tossed in a delicious Pad Thai sauce. It's a common street food in Thailand and one of the most popular menu items at Thai restaurants around the country.
I haven't kept my love for Thai food a secret. My love comes from my mom's cooking, and enjoying favorite Thai restaurants near my hometown.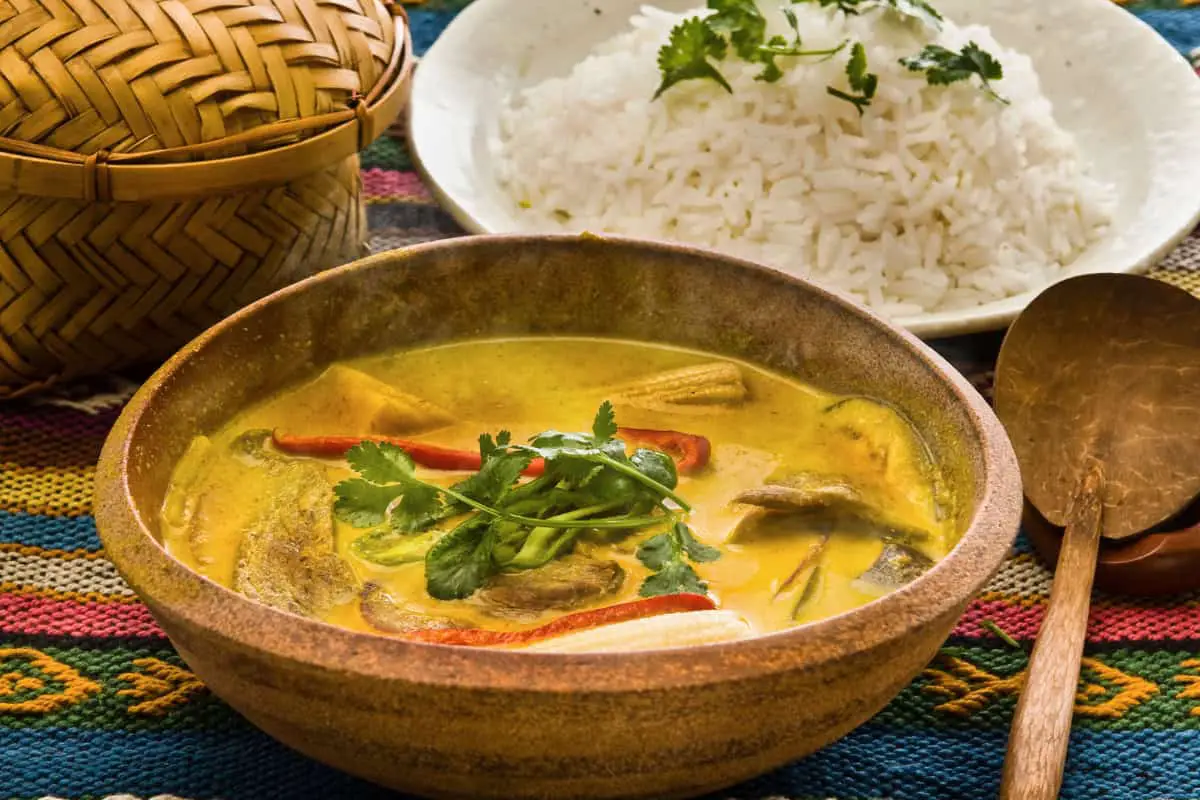 Thai Yellow Curry traditional Thailand recipe Recipe is a lovely Thai curry with a medley of vegetables made with a medley of vegetables that is great to be served with some piping hot jasmine rice.
Thai curries are our all-time favorites and Thai Yellow Curry Recipe is one of them. This Thai recipe for Yellow Curry combines the yellow Thai curry paste to flavor up assorted veggies and tastes great to side with Thai Jasmine rice. .Lemongrass is an aromatic healer and has a lot of health benefits. Lemongrass is an aromatic healer and has a lot of health benefits.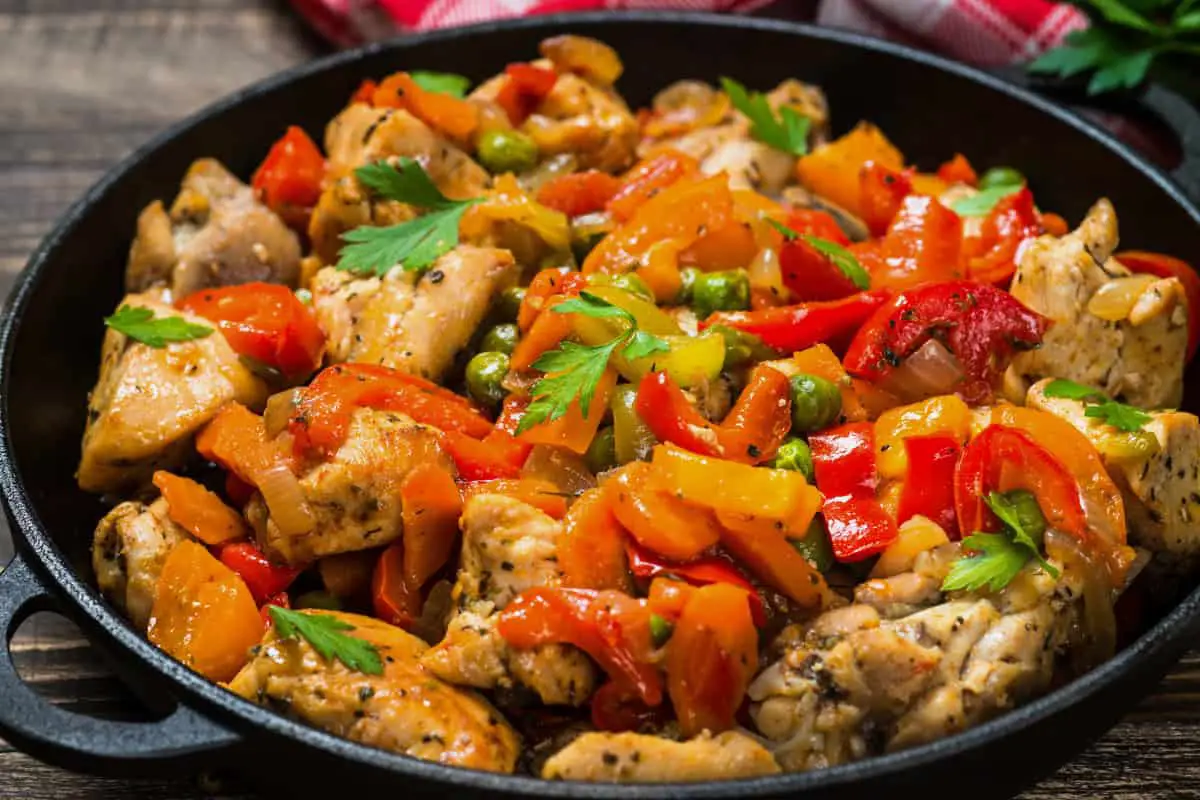 While most traditional Thailand recipes Cashew Chicken is not as saucy as Chinese Cashew Chicken, what it lacks in sauciness it makes up for in big flavor. Crunchy golden cashews and chicken are tossed in a simple yet bold Thai stir fry sauce with as much or as little fresh chilli as you want!
This is a great Thai food favorite that's incredibly quick to make. Stir fries featuring cashews are a favorite across Asia and the Thai version is one of the best! Unlike Chinese Cashew Chicken which is generous on sauce, the Thai version is a drier style stir fry where the sauce flavor is much more intense.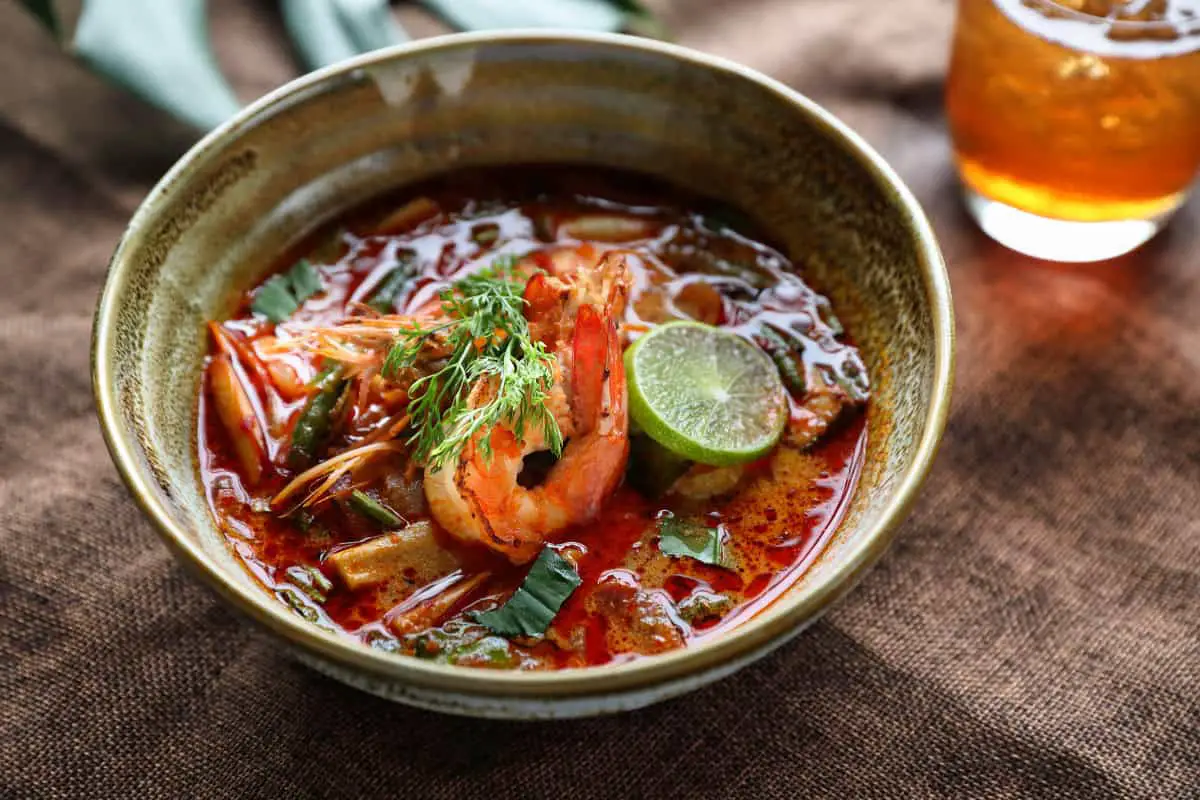 Tom Yum Soup – the BEST Thai Tom Yum Goong traditional Thai recipe you'll find online. Loaded with shrimp and mushroom, Tom Yum is spicy, sour, savory, and addictive!
Tom Yum Goong is one of the most well-known Thai food, and I have the BEST and most authentic Tom Yum Thailand recipe for you. Not to mention how easy it is to make.
Goong means "shrimp" in Thai, as the soup is usually made with shrimp. You can also make it with seafood such as squid or a combination of different seafood.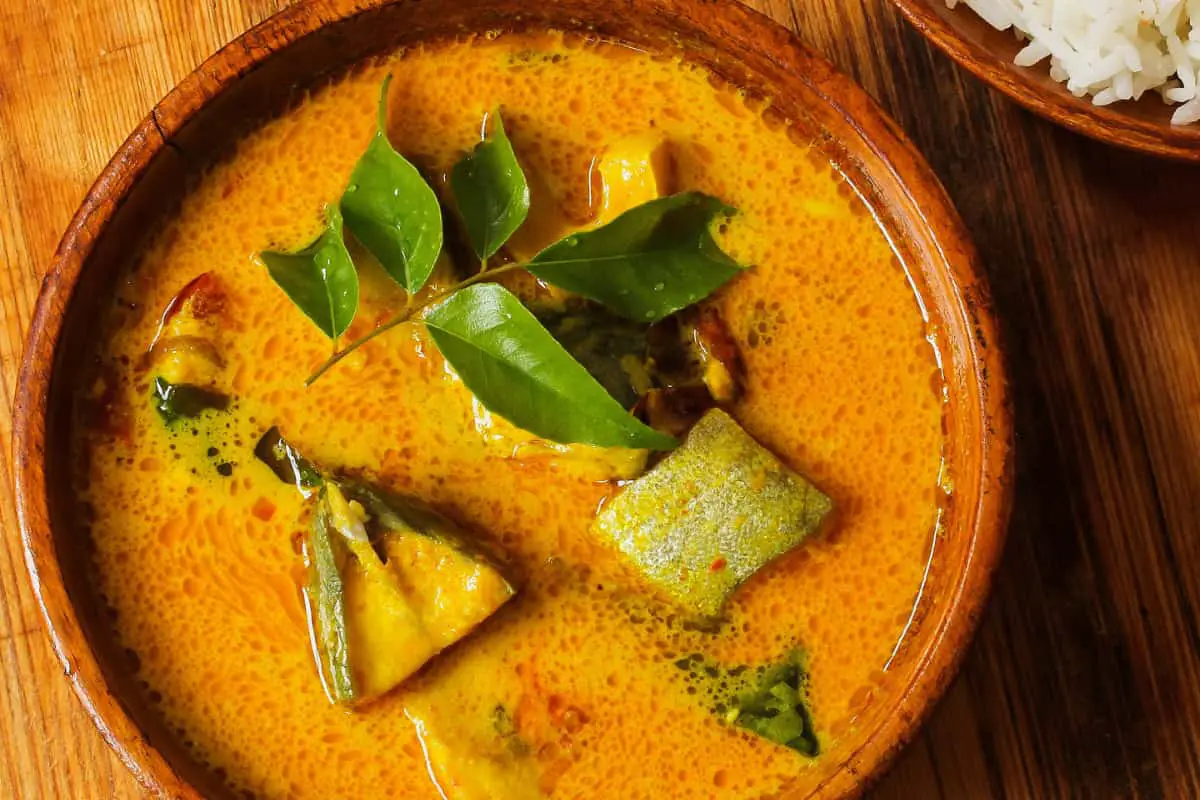 This traditional Thailand recipe for Thai Fish Curry with Coconut Milk is brimming with seasonal veggies and bursting with delicious Thai flavors. A quick and easy dinner, perfect for both weeknights and special occasions.
Tender flaky white fish and seasonal veggies are bathed in the most fragrant Coconut Curry Sauce infused with lemongrass and kaffir lime leaves– a fast and easy weeknight Thai food that is full of amazing flavor. Serve this over rice, or cauliflower rice!
You May Also Like: The 26 Best Authentic Vietnamese Recipes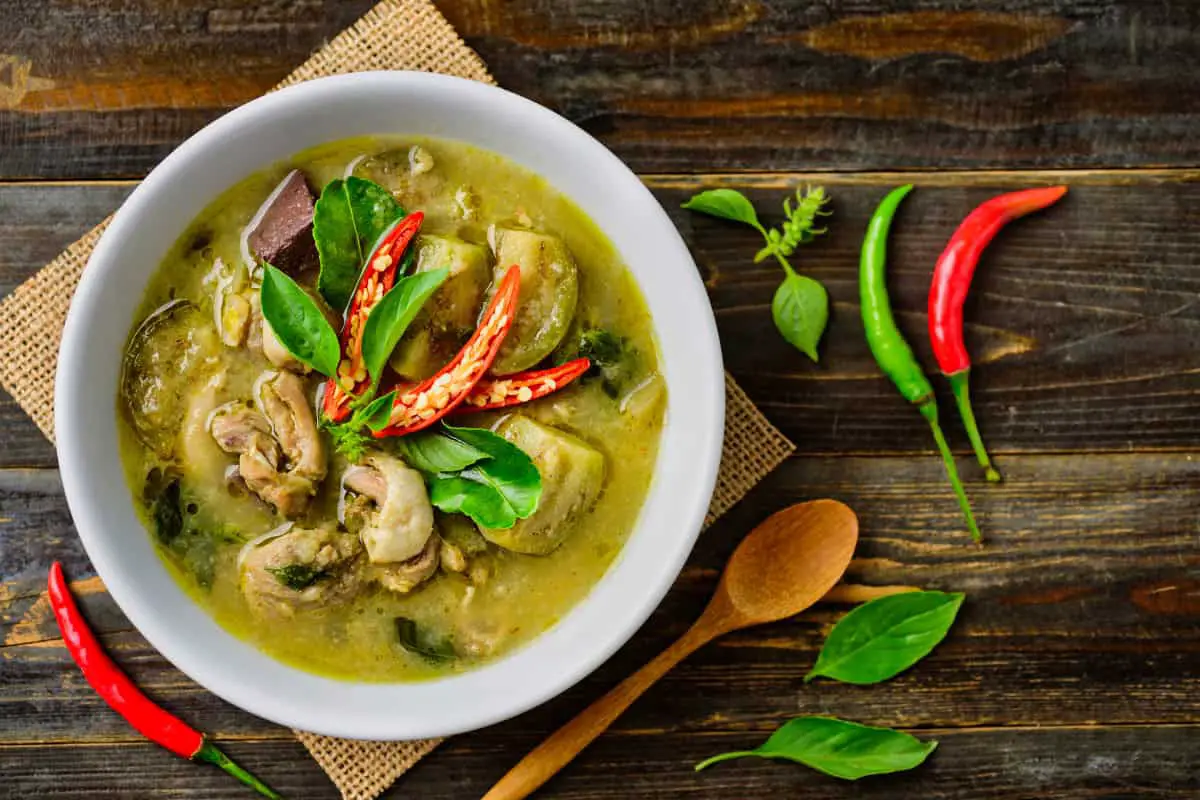 This traditional Thailand recipe for green curry with cod, spinach, and cauliflower "rice" With meaty, flaky cod cooked in a mild, warming green curry served over a bed of cauliflower "rice," this is paleo comfort food at its best.
Gluten-Free Friendly, Dairy-Free, Soy-Free, Paleo, Lean & Clean, Carb-Conscious, <600 Calories, Protein Plus.
2 Servings, 330 Calories/Serving
15 Minutes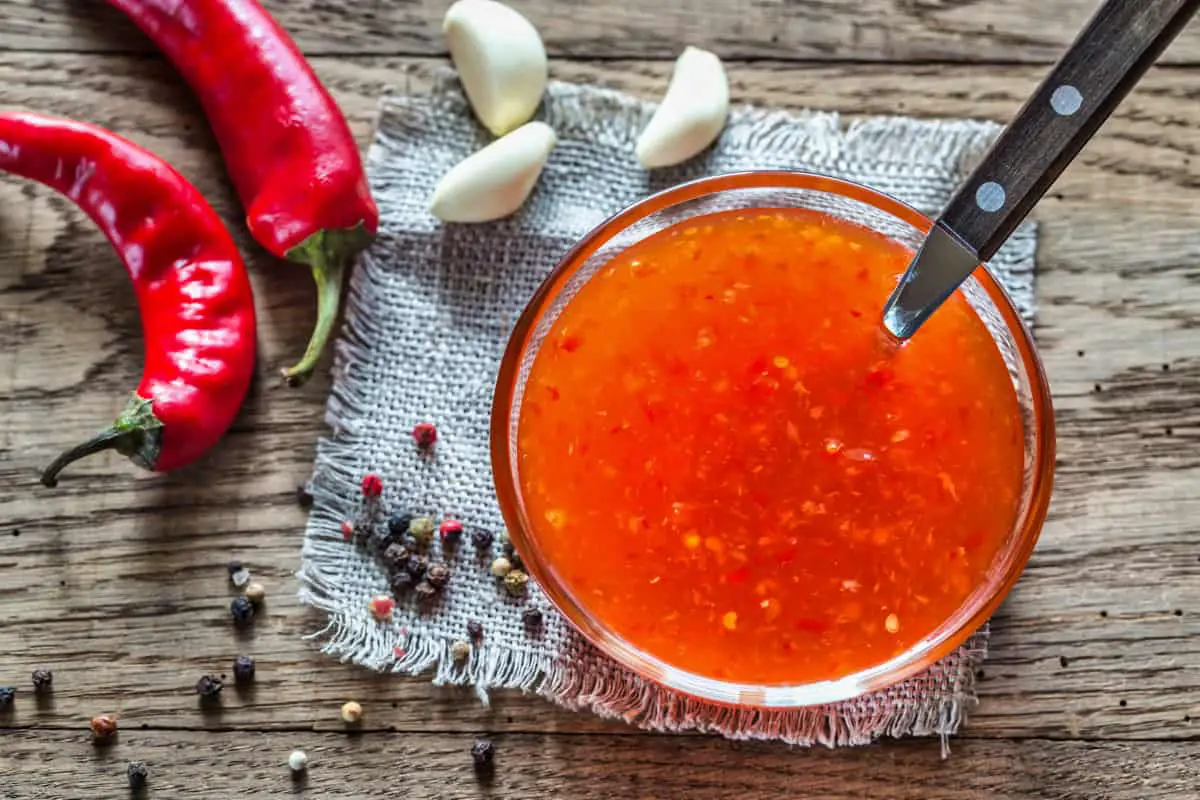 Nam Jim Jaew แจ่ว also known as Jaew sauce is from the Isan province in northeast Thailand. This Thai chili sauce is very popular among locals. In fact, it's even more famous than the sweet chili sauce we often associate it with in the west.
Isaan style Thai Chili Sauce – Nam Jim Jaew – is smokey, spicy, sweet, and sour. It's basically everything you love about Thai food in one bowl. This Thai dipping sauce is found on every street corner in Thailand because it's quick to make and with simple ingredients. Drizzle this Thai Chili Dipping Sauce over grilled chicken, steak, pork, sticky rice, or anything you like! Now you can make this traditional Thailand recipe at home and season to your own taste.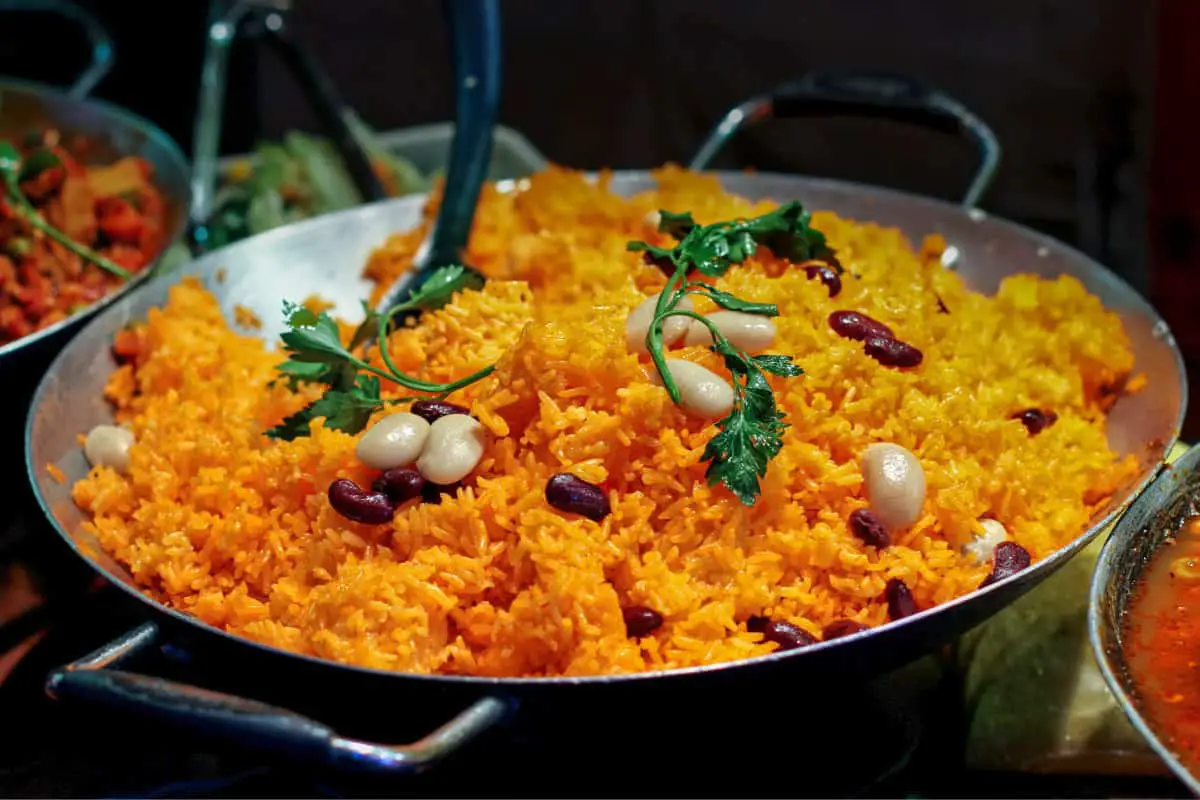 A wonderful weeknight dinner option, baked risotto requires minimal effort and can quickly feed a hungry family. Curry paste is the star here, effortlessly lending lots of flavor to this traditional Thai recipe.
Roasted squash brings a hearty sweetness, while the green beans deliver crunch and bite. You can be flexible with the vegetables: Roasted sweet potato, brussels sprouts, broccoli or cauliflower would work equally well, or stir a big handful of spinach or kale through at the final stages before serving.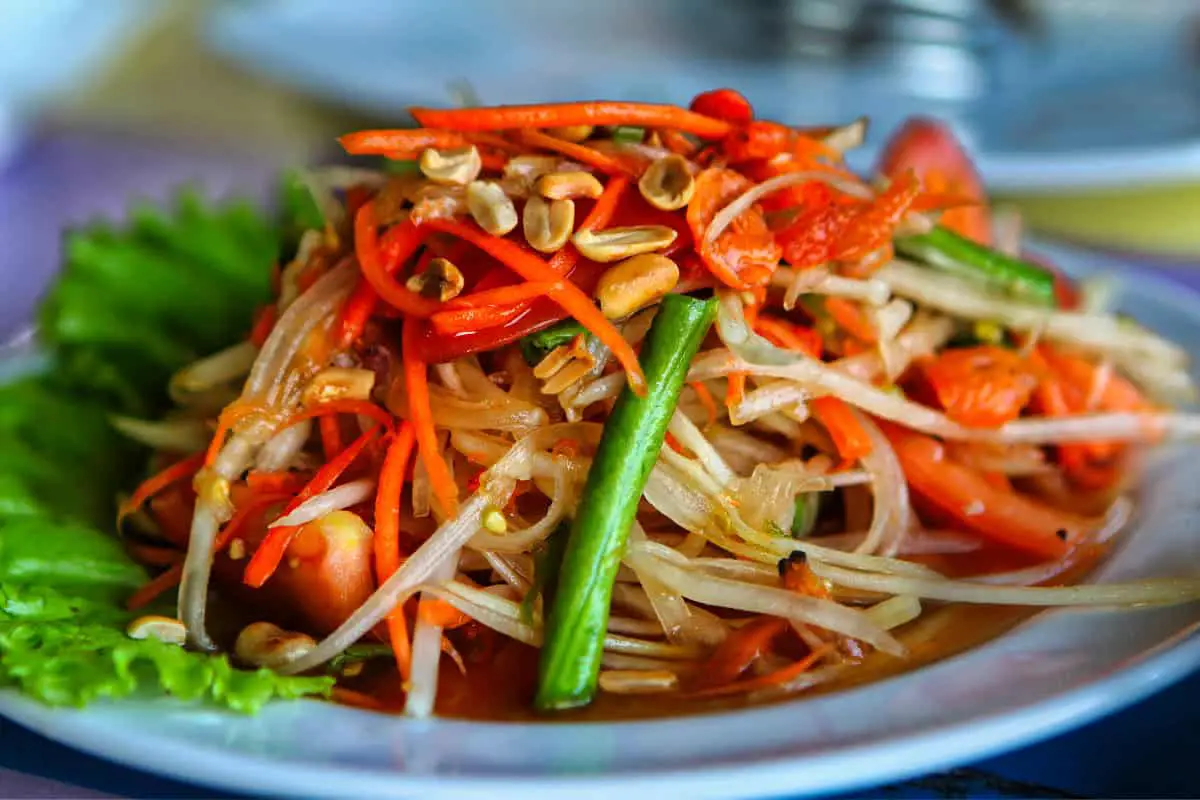 Green Papaya Salad is everything you know and love about South-East Asian salads. This Thai salad – called Som Tum – is a riot of fresh colors and crunchy textures, brought to life with a signature sour-sweet-savory dressing spiked with a whack of fresh chilli. Now THIS is what I call a salad!!!
The Thai recipe creates a zingy and spicy cold salad made with green papaya, a fruit which might be unfamiliar to most Westerners. Green papaya is simply unripe papaya, and has a juicy and slightly crunchy texture with a neutral taste. More on green papaya below, including a surprise substitution option!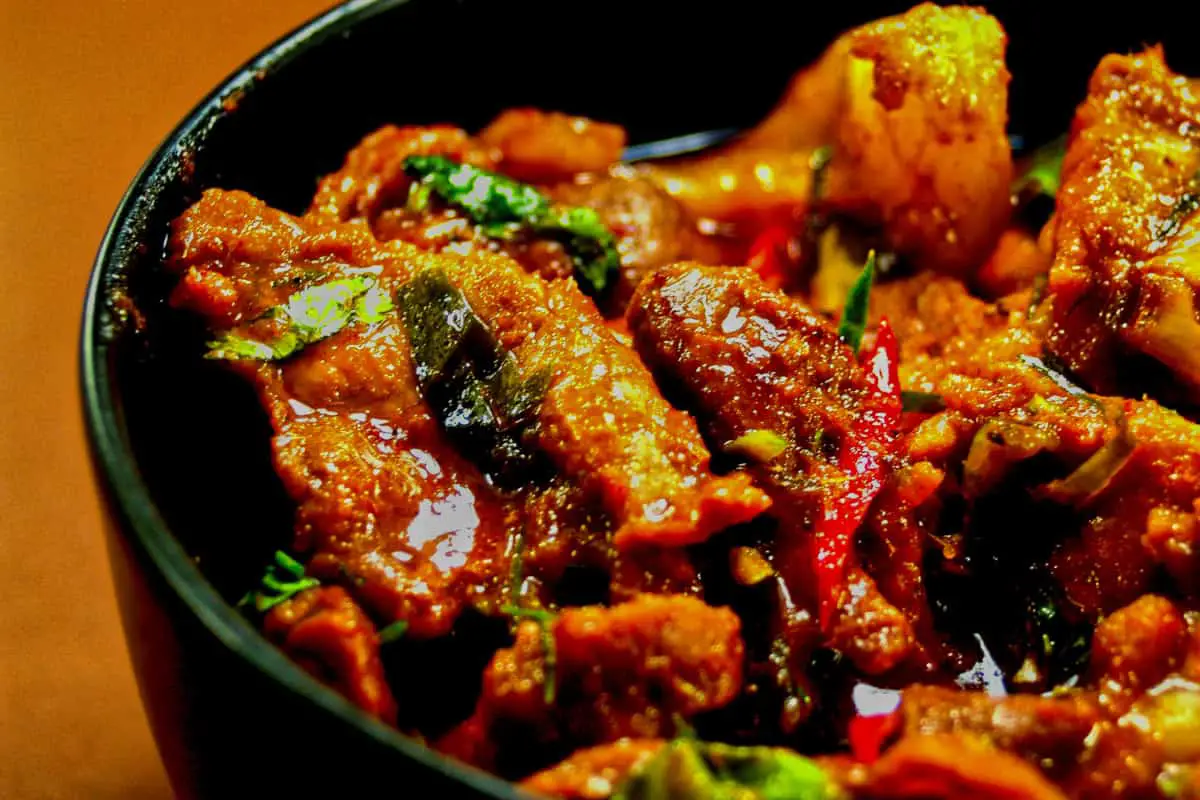 Slow Cooker Thai Peanut Chicken is an easy weeknight Thai food made with coconut milk, lime juice, peanut butter, ginger and garlic. Skip the delivery and use this Thailand recipe instead!
Slow Cooker Thai Peanut Chicken is one of our favorite meals because the kids love it so much. I find that any time I can add peanut butter to dinner that doesn't include a sandwich we tend to be happier as a whole family unit because a huge pet peeve of mine is making multiple meals. It happens more than I would care to admit, but on nights when I make something everyone will happily eat I feel a lot more at peace.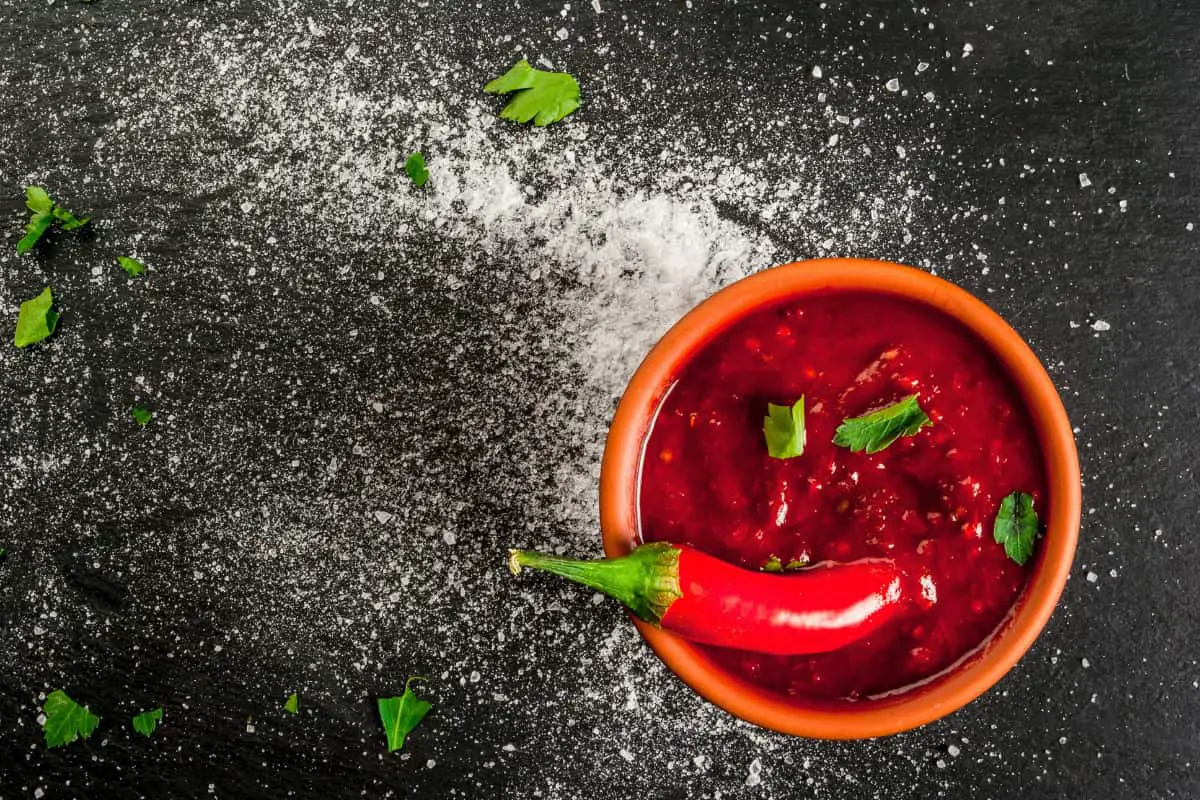 This Homemade Asian Hot Sauce is bursting with sweet heat you'll want to drip on everything! Similar to sriracha, this sauce is smoother, with a more robust flavor.
My Homemade Asian Hot Sauce from this Thai recipes is a flavorful sauce that is similar to sriracha, though a little thinner and smoother, with a slightly deeper flavor. This is my go-to sauce on any Asian food, and pizza. Yes, pizza! If you ever wanted a hot sauce for your pizza, I got the goods right here!
---
Check Out Our Pictures On Our Instagram – Our Big Escape.
You May Want to Join Our Boondocking Group on Facebook For More Information
Check Out Our Recipes On Our Instagram – World Recipes OBE