Last updated on September 27th, 2023 at 12:31 am
Oman recipes may not be the first food you think of when you think of amazing cuisine, but the traditional Omani foods are full of mouth-watering, delicious flavors. From fragrant lamb dishes to exotic spices, Oman has something for everyone. In this article, you will explore the exciting flavors of Omani cuisine, discover some of their classic Omani foods, and get tips for making them at home.
With easy-to-follow Oman recipes and pictures to help guide you, you will be able to experiment with Omani recipes and impress your friends and family with a unique culinary experience. So come join us as we explore the delicious Oman recipes!
Oman Food Culture
Have you ever wondered what it would be like to taste the delicious Middle Eastern cuisine of Oman? Dig deeper into this vibrant culture by exploring its Oman foods and the traditions behind them. From delectable fish dishes to unique accompaniments and desserts, the Omani kitchen is brimming with riches.
With the help of references to local practices and spices, Omani cuisine takes on an incomparable flavor and texture. According to the World Bank, around 3.7 million people in Oman feast on these flavorsome Oman recipes every day. Through this article, you will get an intimate understanding of the Omani food culture, learn what makes it unique and how to recreate some dishes at home.
So, if you want to experience the fragrant and flavorful Oman foods, look no further.
---
Want more ideas to round-out your Recipe Box?
A lot of great options are in these posts!
---
Easy Oman Recipes To Make At Home
---
---
check out our video
---
---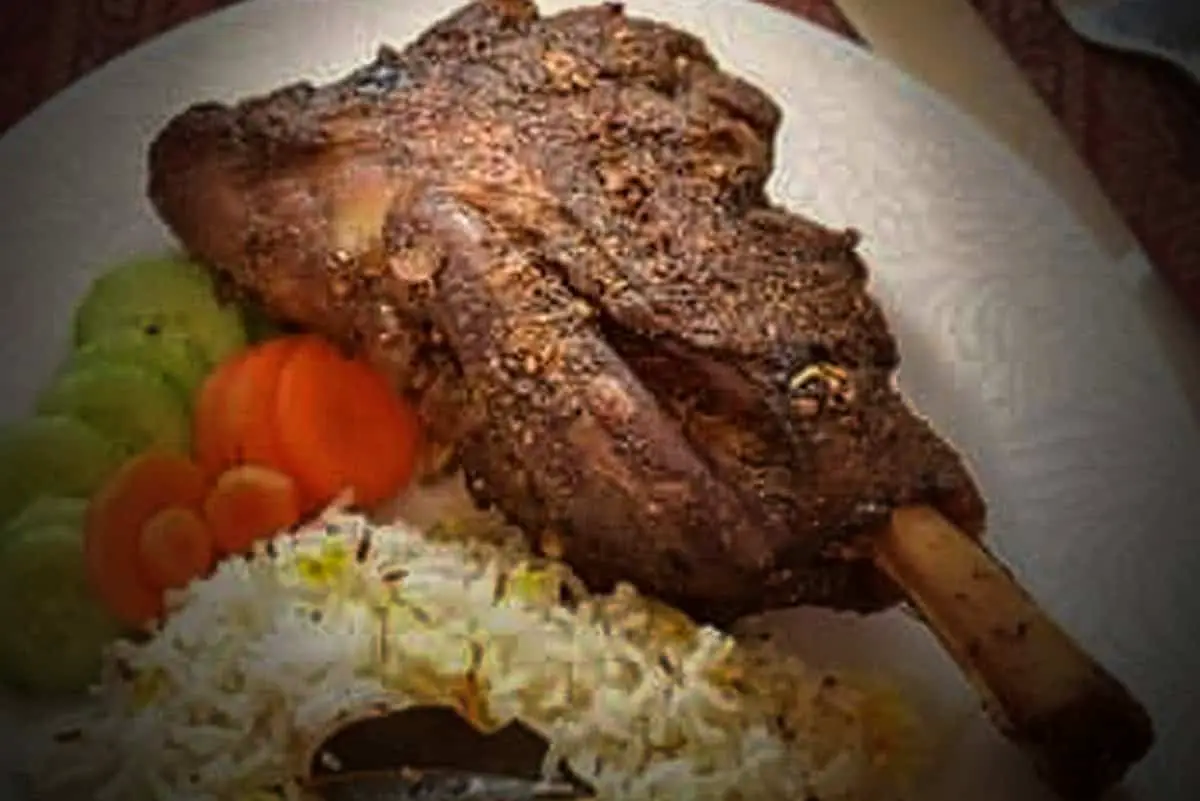 Omani Shuwa is a flavorful marinated lamb slow cooked for hours until juicy and tender. It is a delicacy prepared for special occasions. Shuwa is roasted meat cooked in a special oven, a pit underground. Meat rubbed with spices is wrapped in dry banana or palm leaves, placed in sacks and cooked in an oven until tender. The special oven is prepared by putting a drum or metal container in a pit.
Fire is made in this container and then the sacks of meat are dropped in to it. The container is closed with a lid and pit is covered. The meat is let to slow cook in the fire for 1 – 2 days. This is usually a communal activity by the entire village.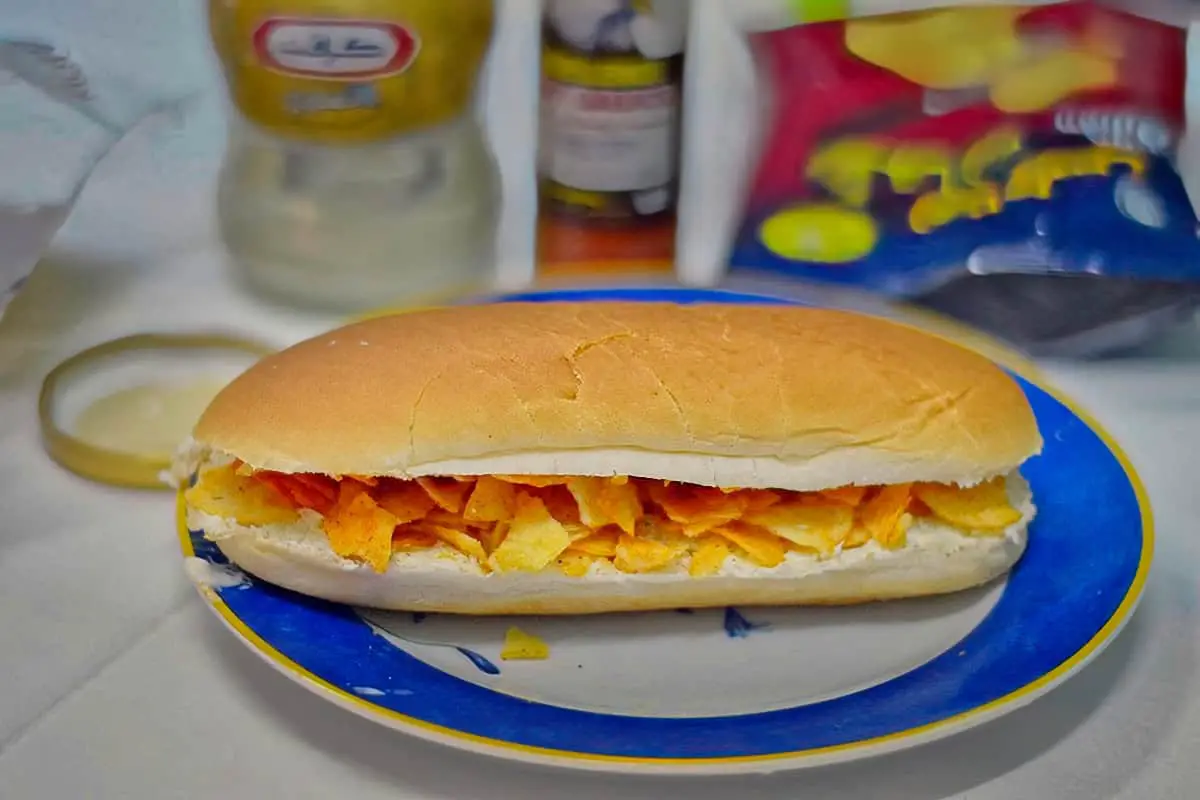 "This seems to be made a couple of ways, 1 with flat bread the other with sub roll but they both have the chili potato chips crushed in them. I will go with the flat bread version. Anyone knows about this chime in"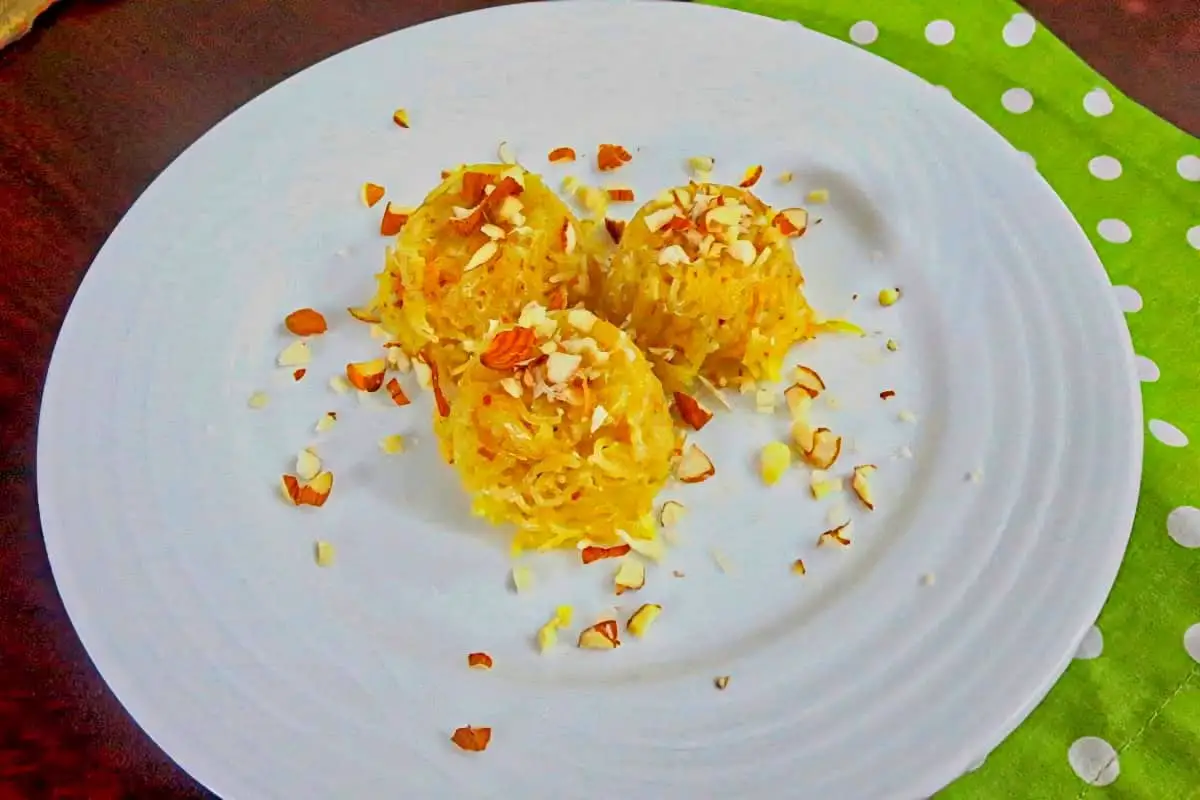 I am not sure why however I landed with no choice at all. All I could see were Omani recipes for desserts/sweets and the main course was only with nonveg. I was hoping that the dessert I made will be liked by the rest. It was Oman Halawet Ahmad from shenanchie site or Omani noodle dessert. I even saw a couple of videos showing how this is done.
The noodles used are very thin and in fact, says cook as per instructions. I couldn't get thin rice noodles or with vermicelli. The vermicelli I had were quite thin and I decided I should simply go ahead with it. So after seeing the videos and spending quite some time on a Omani recipe that turned out to be so simple, I decided not to cook it very soft.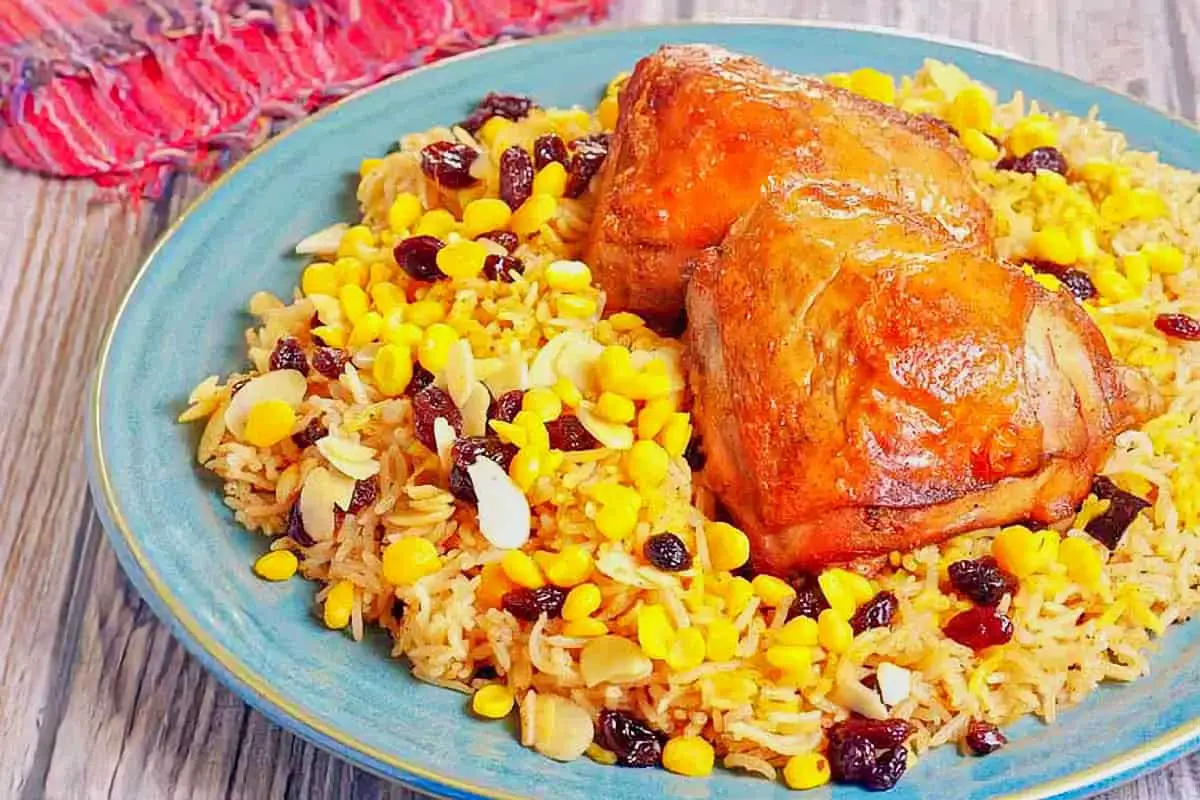 Maqbous is a chicken and rice Oman recipe packed with a legion of spices and a sweet rosewater-raisin tang that hails from Oman in the south-eastern corner of the Arabian peninsula. It's a close cousin of the Saudi kabsa, the Yemeni mandi, and the Indian biryani and reminds us a lot of Gambian benachin.
Oman is one of the Middle East's lesser-known food hubs, with a remarkably diverse cuisine. On the Omani menu is a fusion of influences from its Arabian, Persian, African and Levantine neighbors as well as from further flung places like India. Dishes like the spice-packed maqbous are an excellent example of its eclectic influences and its position as a central player in the global Spice Trade.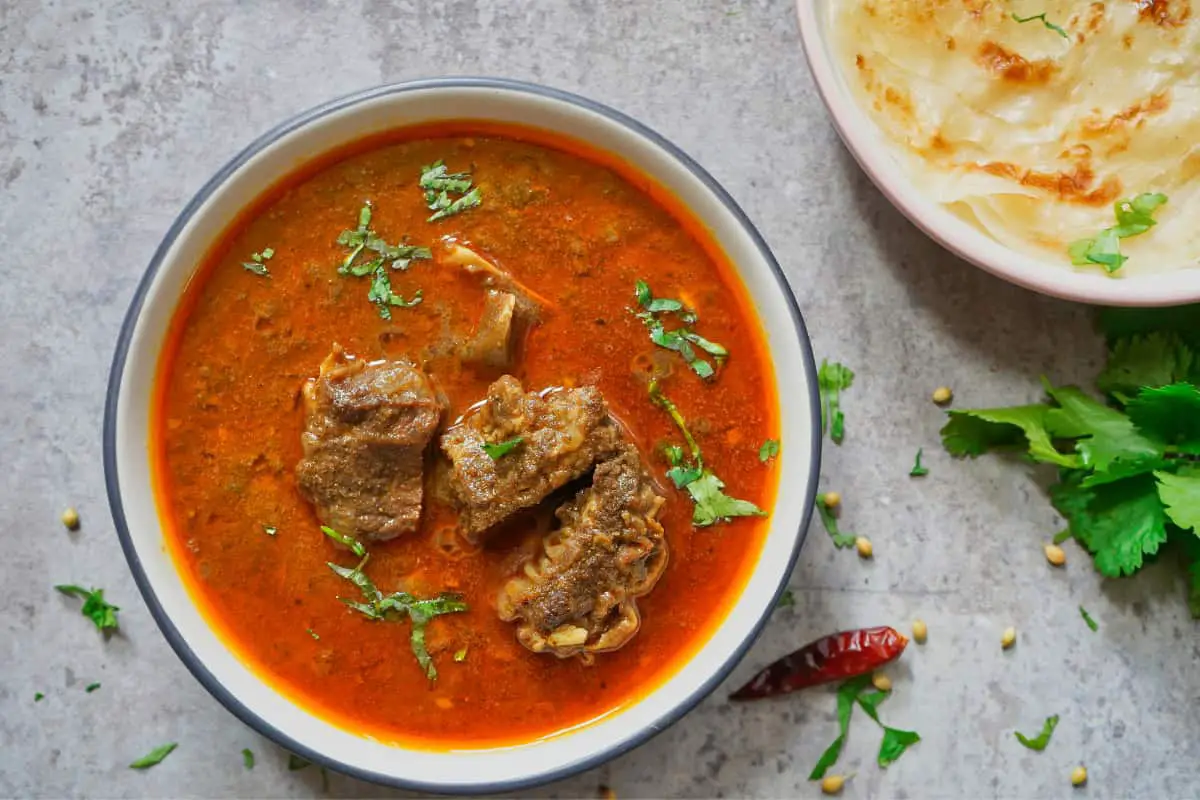 Love trying out new foods from various parts of the world, so I immediately started looking around online for more info on them. I got my hands on some dried limes and looked up a few Oman recipes here and there to get a feel for what went into a Oman recipe, and then I got myself some some goat and some beer and came up with a winner of a Omani recipe on my very first try.
In fact, I've since been to that Persian restaurant my friend told me about and have tried that stew made with dried limes and I much prefer mine.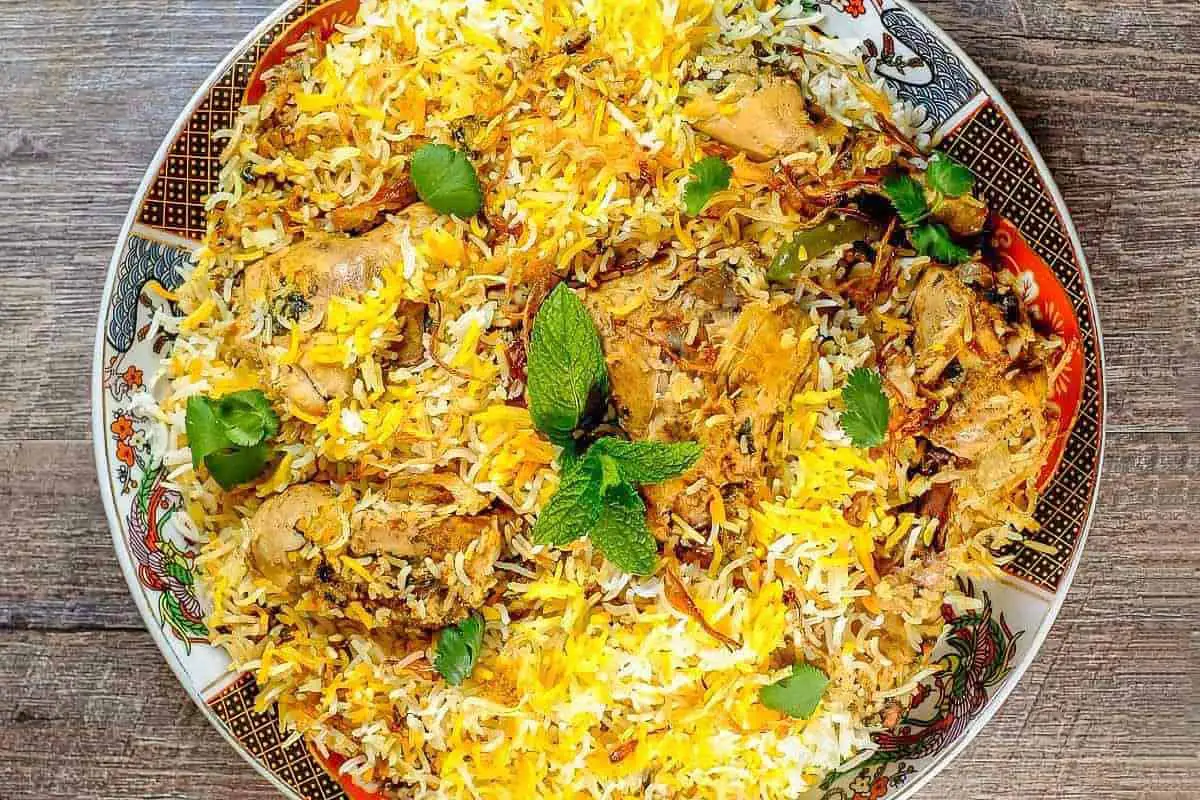 Biryani is a classic mixed rice Oman food that is part of the Indian Mughlai culinary tradition, which traces its roots to central Asian cuisine and a rich fusion with Indian flavors and techniques. It is prepared with layers of fluffy basmati rice and exquisitely spiced meat or chicken.
Chicken Biryani is an aromatic, mouth watering and authentic Indian dish with succulent chicken in layers of fluffy rice, fragrant spices and fried onions. It is easier than most Oman recipes while retaining the original taste and presented step by step. Cook like a native but with more ease!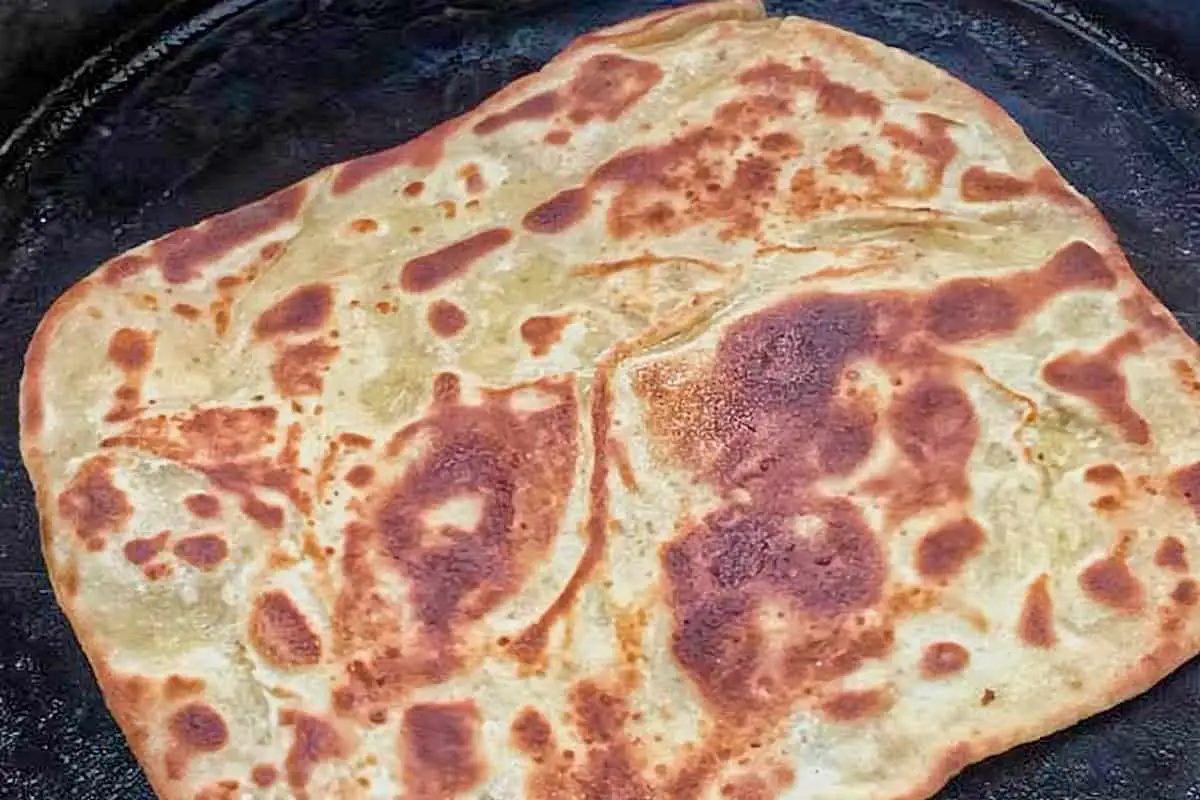 This distinctly flavorful Omani Maldouf has a subtle molasses sweetness that comes from dates and complements spicier dishes/curries.
While there, we watched a woman make thin and crispy Omani bread called Khubz Ragag — delicious when freshly cooked. It is made with just three ingredients, flour, water, and salt. This bread cooked on a round stainless griddle over a gas cooktop, and removed using a paint chipper, then folded in quarters for us to eat. It was like eating crispy air.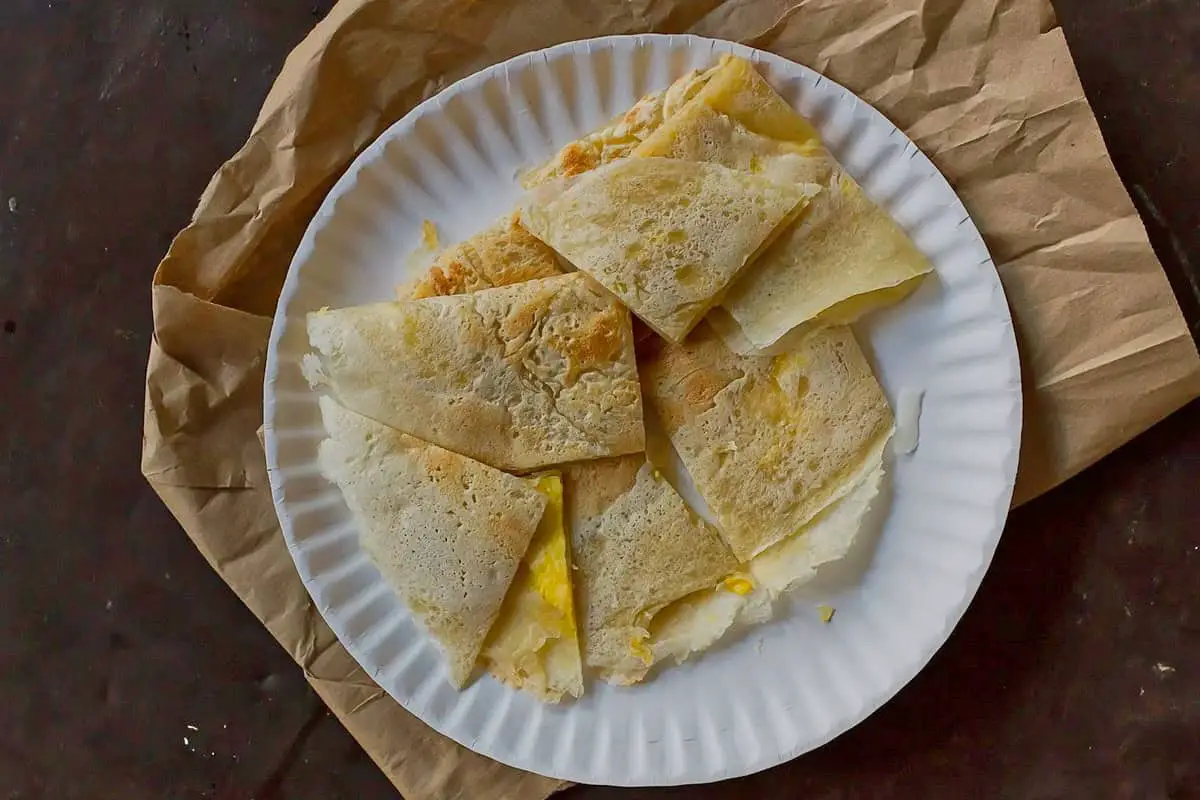 A crisp, crackly flatbread loaded with creamy cheese and soft egg. The dough for this bread is incredibly sticky. Omani cooks often use paint chipper to spread and work with the dough on the griddle; you can also use a dough scraper.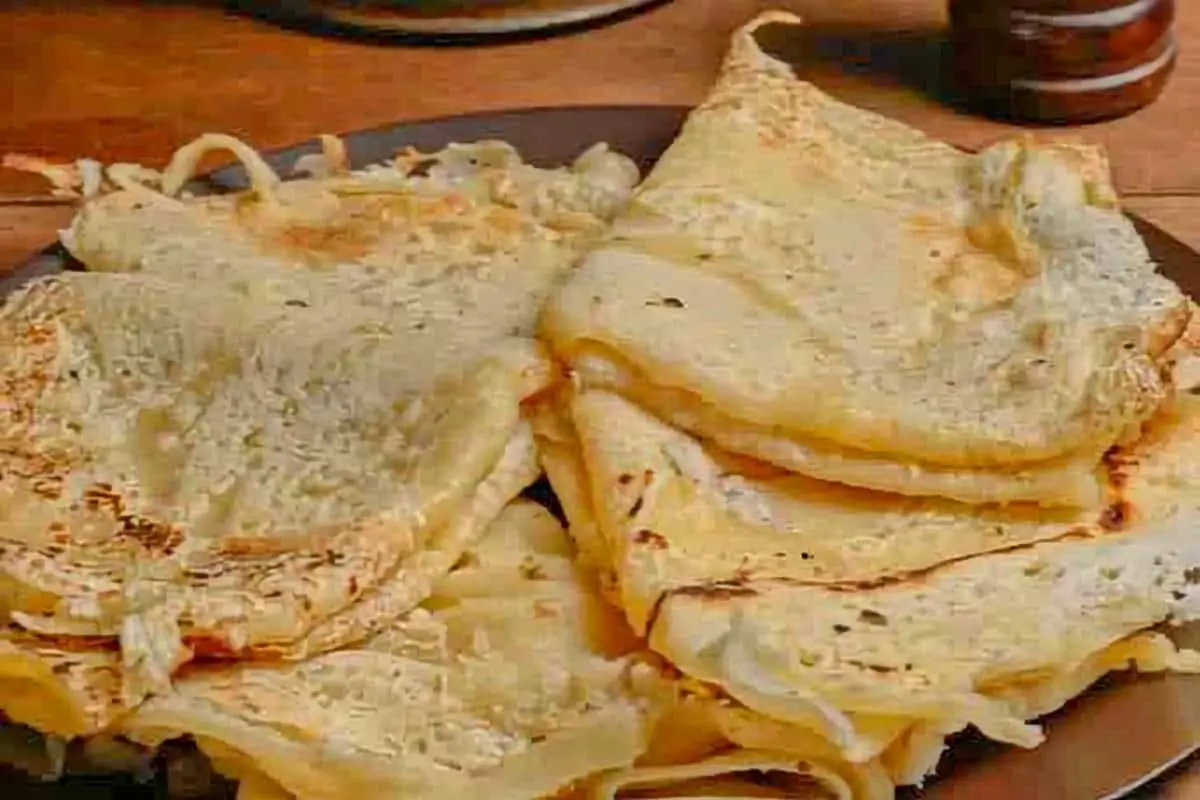 Omani bread is called khubz ragag, it is delicious and different. It is made with just three simple ingredients, flour, water and salt. The dough is made either really sticky or really wet almost like a pancake batter. The result either way is a super thin and lovely bread that is almost lace-like.
It is cooked on a stainless griddle that is round and quite large over a flame. If you make the sticky dough, you use the palm of your hand and simply press the dough until it just barely sticks to the hot pan. This takes some practice.
Alternatively you can make the dough thinner and pour the the dough and use a scraper to spread the dough into a circle. This is the method I used and was happy with the results after a few tries.
In Oman they use a paint chipper to remove the bread from the griddle. We loved the bread with the beaten rice Oman recipe called madrouba. This bread in Oman is often also served for breakfast with some cheese and egg, or mayo and egg. I am sure it would be delicious with just about anything.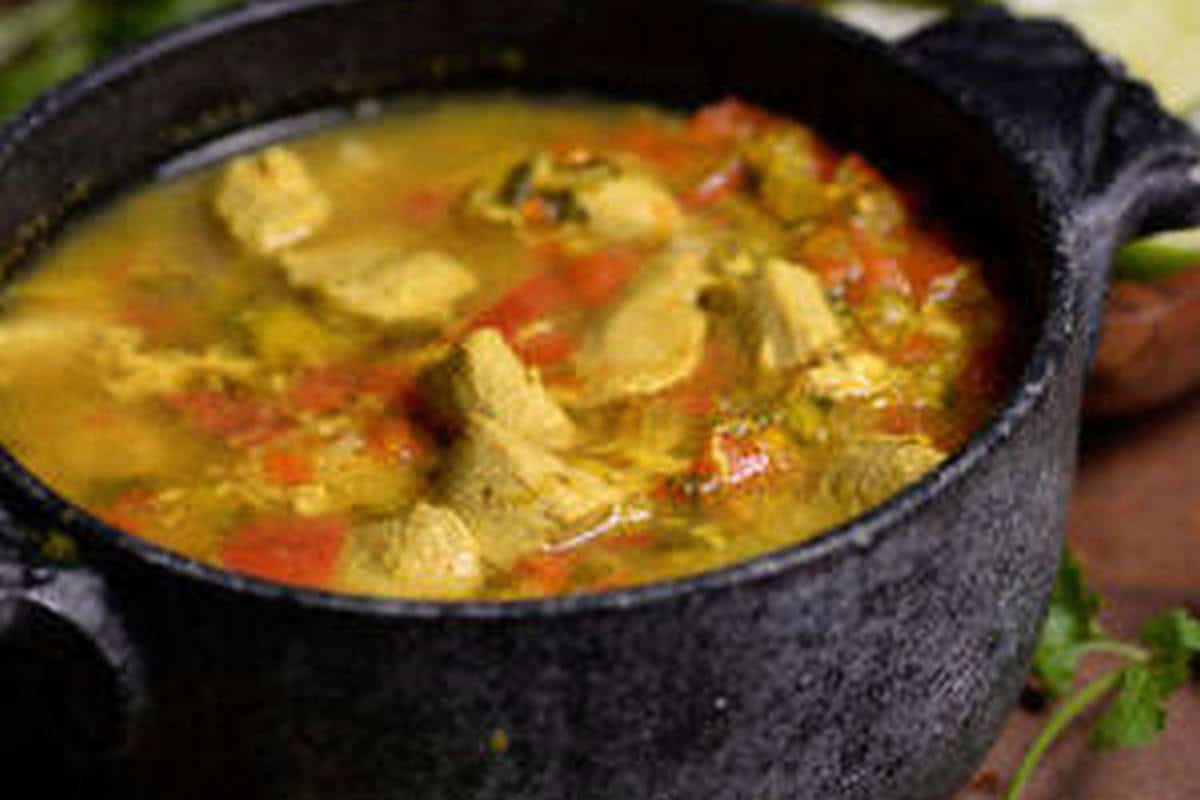 Omani paplou soup is a fish or seafood soup. It is often made with tuna and sometime tuna roe, however shellfish and other types of fish can also be used. This Oman recipe is loved in the coastal regions of Oman. This soup is made with a dried lime and fresh lime juice.
Variations abound, with some adding shellfish or samak beed (tuna roe), some versions spicy, and others containing no chili at all. The most common version of this Oman food is a simple but flavorful combination of black lime, onions, tomatoes, turmeric, chili, and fresh tuna. Served over a scoop of basmati rice, it is a wonderful summer supper.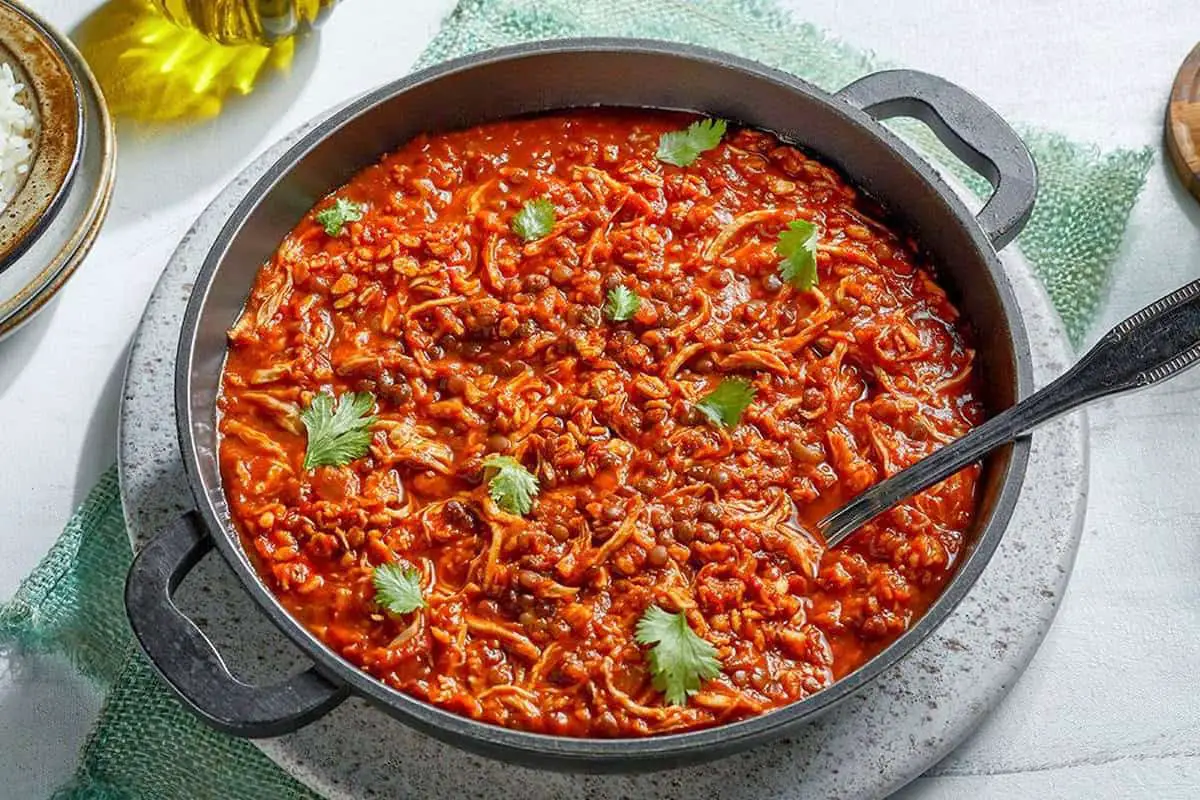 Madrouba which means 'beaten rice' is a Oman cuisine that is spicy porridge with chicken, rice, and about ten flavorings that give this Oman recipe an extraordinary and savory taste. This dish involves cooking rice and mashing all ingredients together for a long period of time.
It is important to serve madrouba while it is still hot and preferably by Qatar people with fresh lime zest. The combination of all ingredients and aromatic spices with lime will provide a smoky, and rich blend of flavors that will melt in your mouth as you take one spoon by another.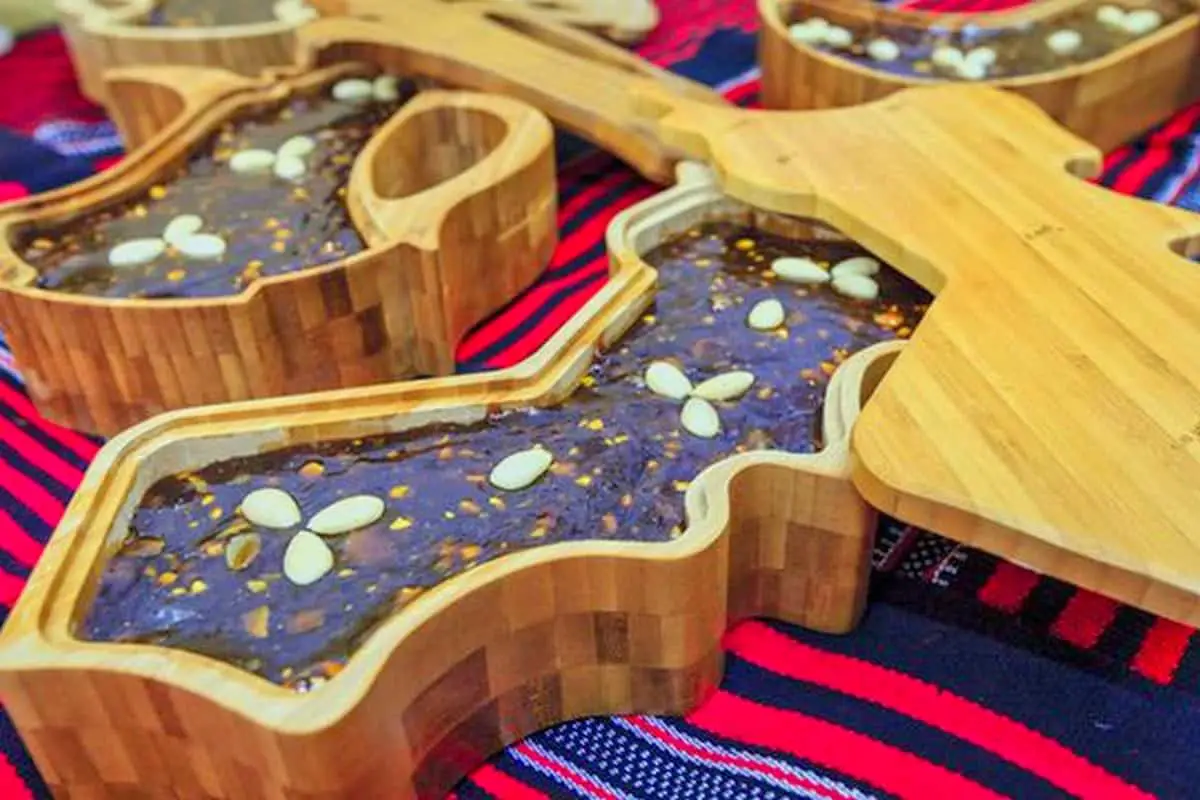 Omani halwa is a soft, sweet gelatinous mixture flavored with saffron, cardamom, butter, nuts and rose water. A delicious sweet treat to enjoy with coffee.
An easy Arabic dessert that combines the luxurious flavors or saffron, cardamom, and rose. An easy Arabic dessert that combines the luxurious flavors or saffron, cardamom, and rose.
---
You May Want to Join Our Boondocking Group on Facebook For More Information
You May Want to Join Our Campfire Recipes Group on Facebook For More Information
For More Photos Visit Our Instagram at World Recipes Daily – Our Big Escape
Discover our unique product testing journey at Our Big Escape. We bring real-world experiences and adventures into every review, ensuring authenticity and reliability. Dive into our process at
How We Test Products: A Journey of Discovery and Trust
, where every product is an adventure tested.