The Tanzania food is extremely varied. Different cultures have vastly different staples and cooking practices. Ingredients like ginger, cinnamon, cloves, and coconut milk can be found in a wide variety of dishes, and spicy cuisine is widespread.
Tanzania food has long played an important role in the spice trade between India and the West. Those islands and Zanzibar in particular, off Tanzania's coast, are commonly referred to as the Spice Islands. Cloves, nutmeg, cinnamon, and black pepper are all produced on the islands. Pilau masala, a special spice blend consisting of the aforementioned ingredients, is widely used in many rice and stew Tanzanian recipes to impart a signature flavor to the Tanzania foods.
Since there is a sizable Indian expatriate community in Tanzania, Indian cuisine has had a considerable impact on Tanzania recipes. You can find many Indian-owned restaurants in Tanzania, especially in Dar es Salaam, serving up staples like chapati and samosas.
Okra, spinach, beans, and cassava leaves are frequently used in addition to rice and ugali as staple Tanzania foods. The plantain crop in Tanzania is so diverse that at least 17 different types have been identified. You can find them in many different kinds of soups and stews, or you can fry them up into chips.
20 Easy Tanzania Food Picks to Add to Your Home Recipes
---
---
check out our video
---
---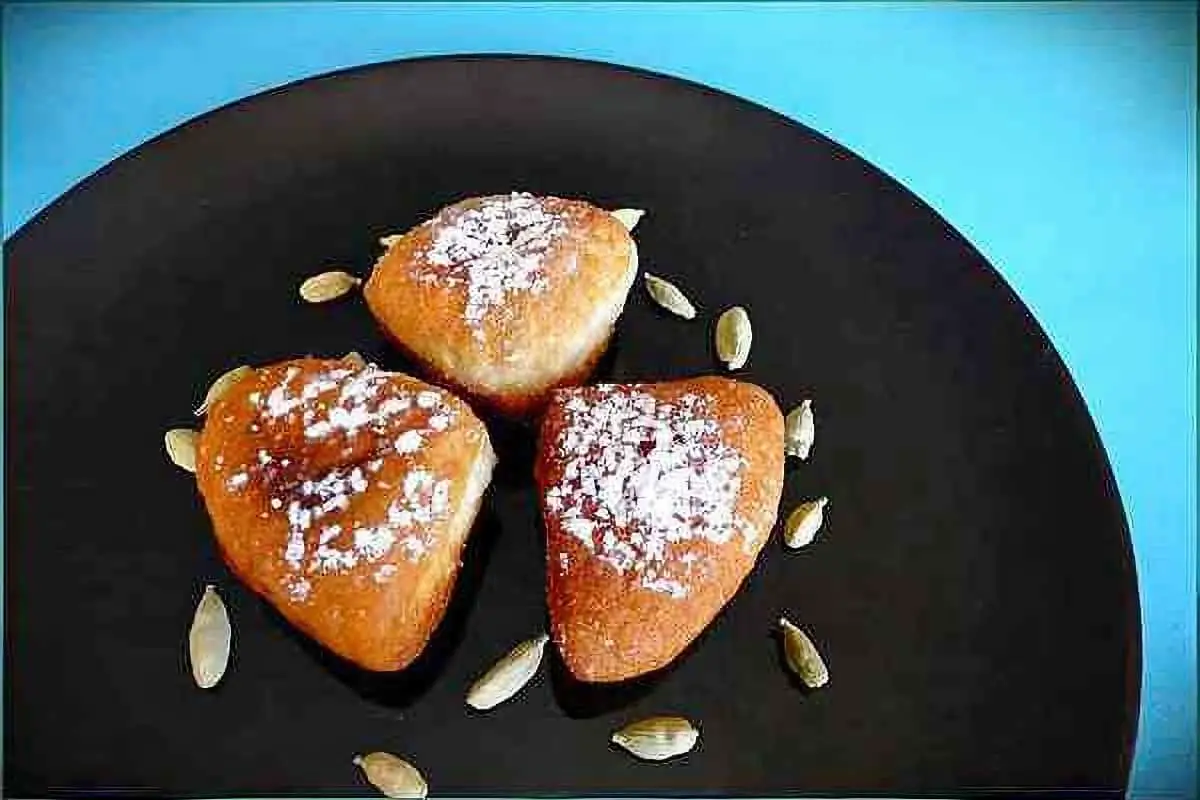 Mandazi, also called maandazi, n'dao, maandaazi, mahamri or mamri is a type of fried bread from East Africa, especially the Swahili coast of Tanzania and Kenya.
Mandazi is the term used to define a fried dough in the Kiswahili language. Andazi is the word used in the singular form while the word mandazi is plural to define these African donuts.
Kiswahili, a vernacular language, is a Bantu language originally from Tanzania that has mixed with other African languages ​​and Arabic. Today, it plays an important role as a lingua franca in much of sub-Saharan Africa.
This precious piece of Tanzania food and Kenyan comes from the great African lakes on the Swahili coast.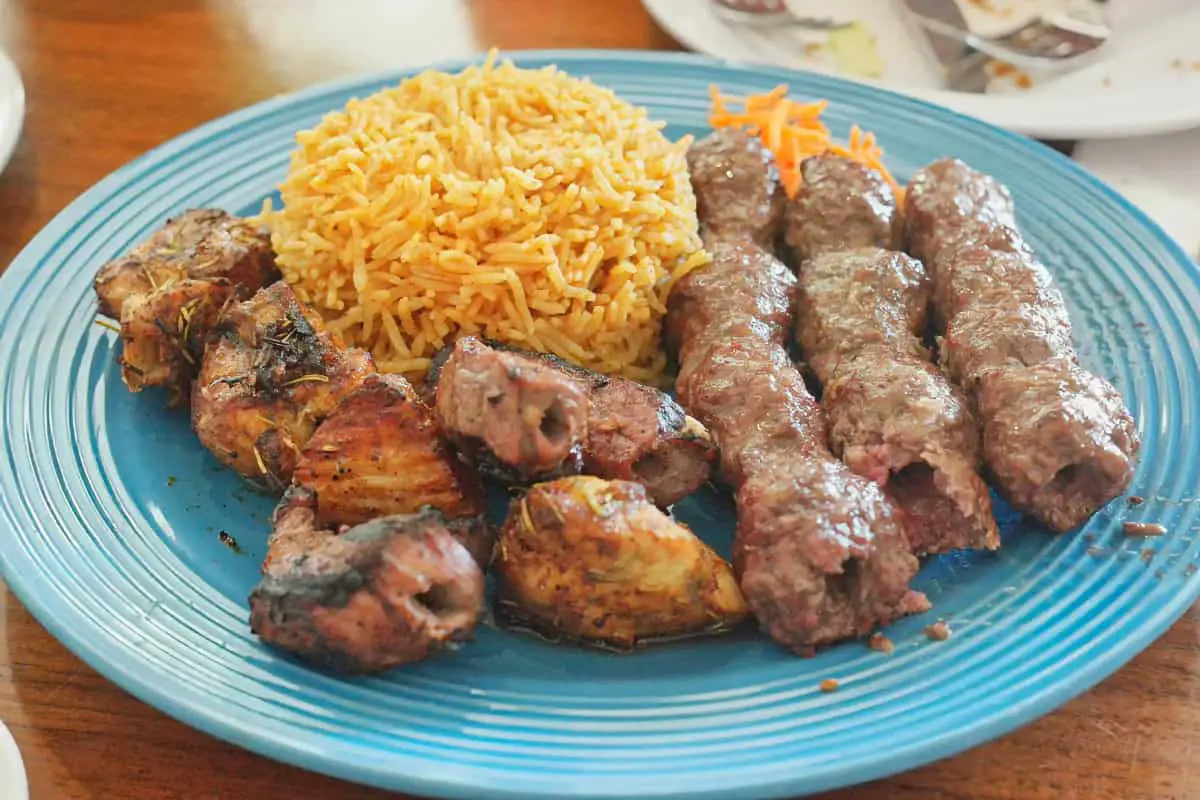 I believe Mishkaki is Swahili for little pieces of meat. I first had these beef kabobs years ago when I was able to travel to Tanzania with a good friend. I'm sure what I had was actually goat and not beef but still good! This Tanzanian recipe is based on some info he got from friends/family on how to make mishkaki.
Make the marinade for this Tanzania food by combining all the ingredients except the beef in a container or ziplock bag and mix them together. You will be marinating the meat in this container or bag.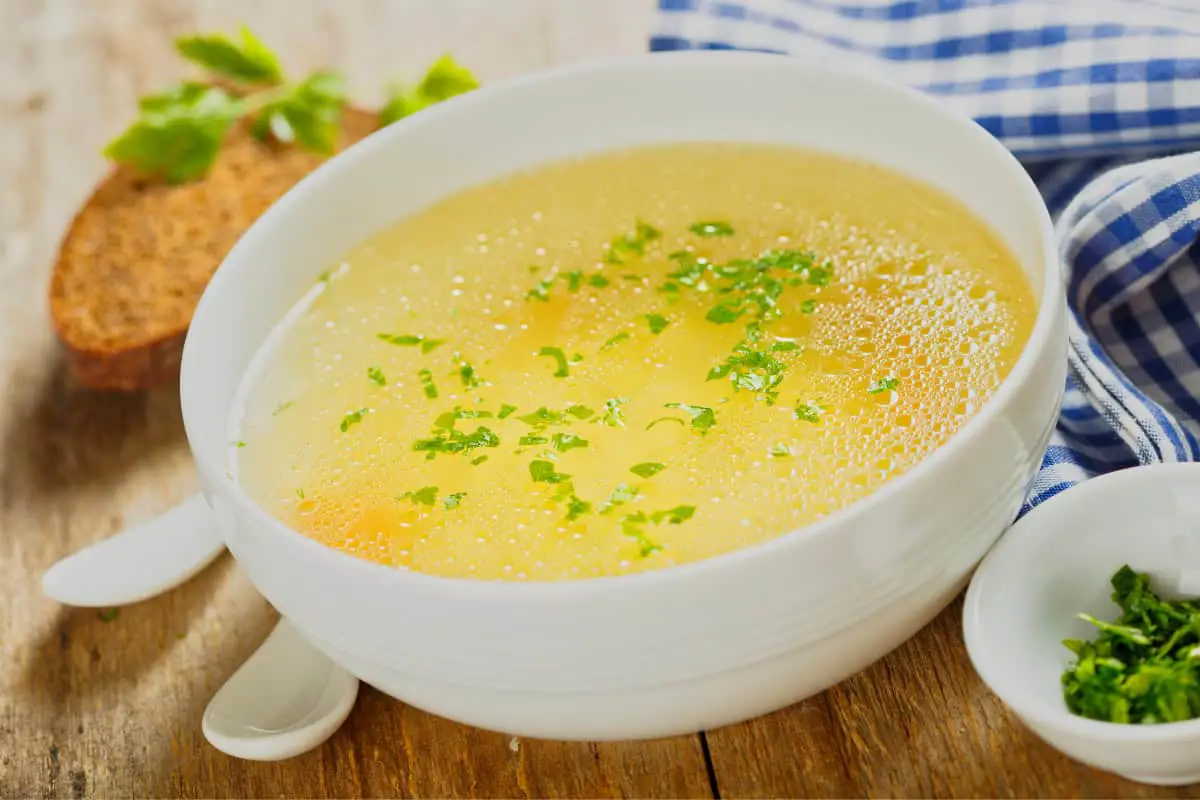 Mtori is a banana based soup originated in the foothills of Kilimanjaro, Tanzania, the chagga land. Mtori soup, made from plantain, is usually eaten for breakfast. Bellow is a Tanzanian recipe for this thick banana and meat stew.
This Tanzania food would usually be cooked over an open fire in a clay pot called a chungu – all the ingredients would be cooked in the pot at the same time. Once the cooking has finished the meat would be removed, cut into small chunks [fat and gristle is not discarded] and then reheated in the soup.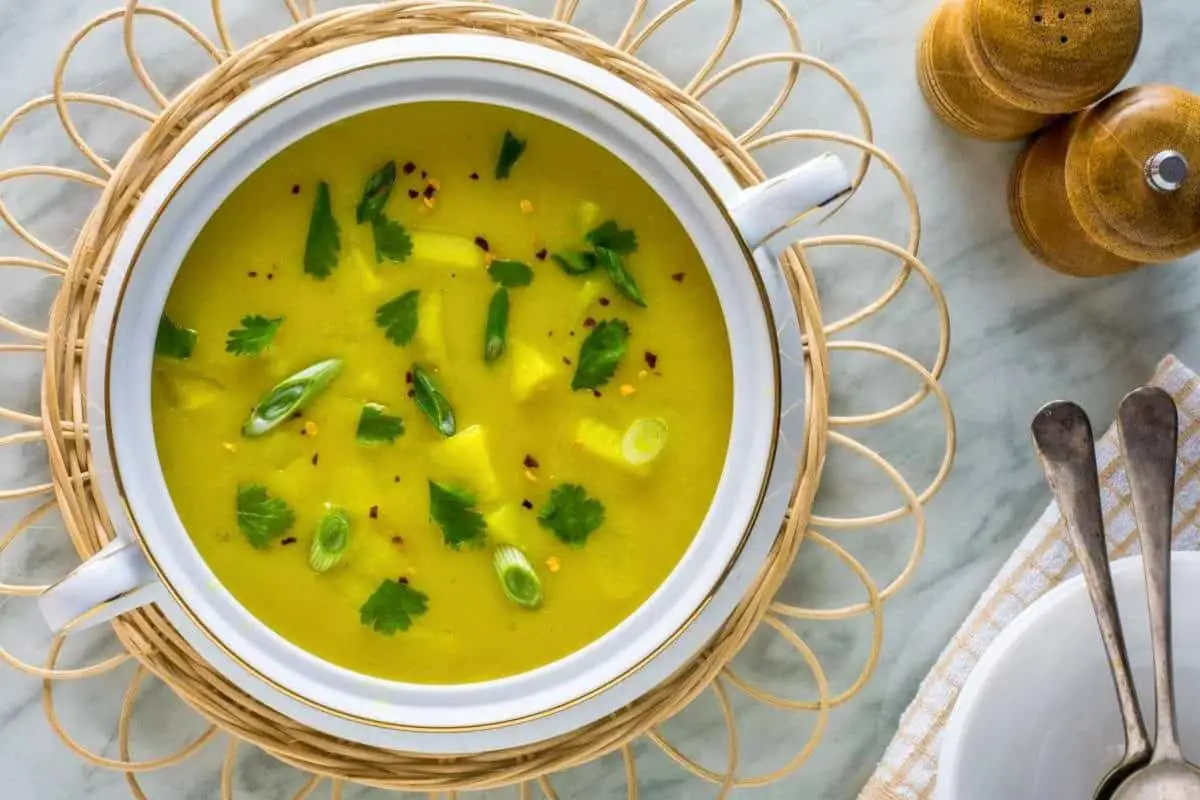 Urojo is a traditional Tanzania food that has been around since the early 20th century. It is very popular in West and East Africa, but it originated from Zanzibar.
Urojo is regularly cooked in households in Zambia, Kenya, and Tanzania. Every home usually has its version of Urojo, primarily because of the variations in ingredients and secretive family Tanzanian recipes. The Tanzanian recipes also vary according to the season and the available vegetables in the region.
Zanzibar mix is a popular street snack in Africa. You can't miss this Tanzania food on the vendor stands of the Forodhani night market. It is a typical scene to see people with a bowl of Urojo at 5 pm on the streets of Zanzibar indulging in this spicy and savory porridge, also known as Urojo.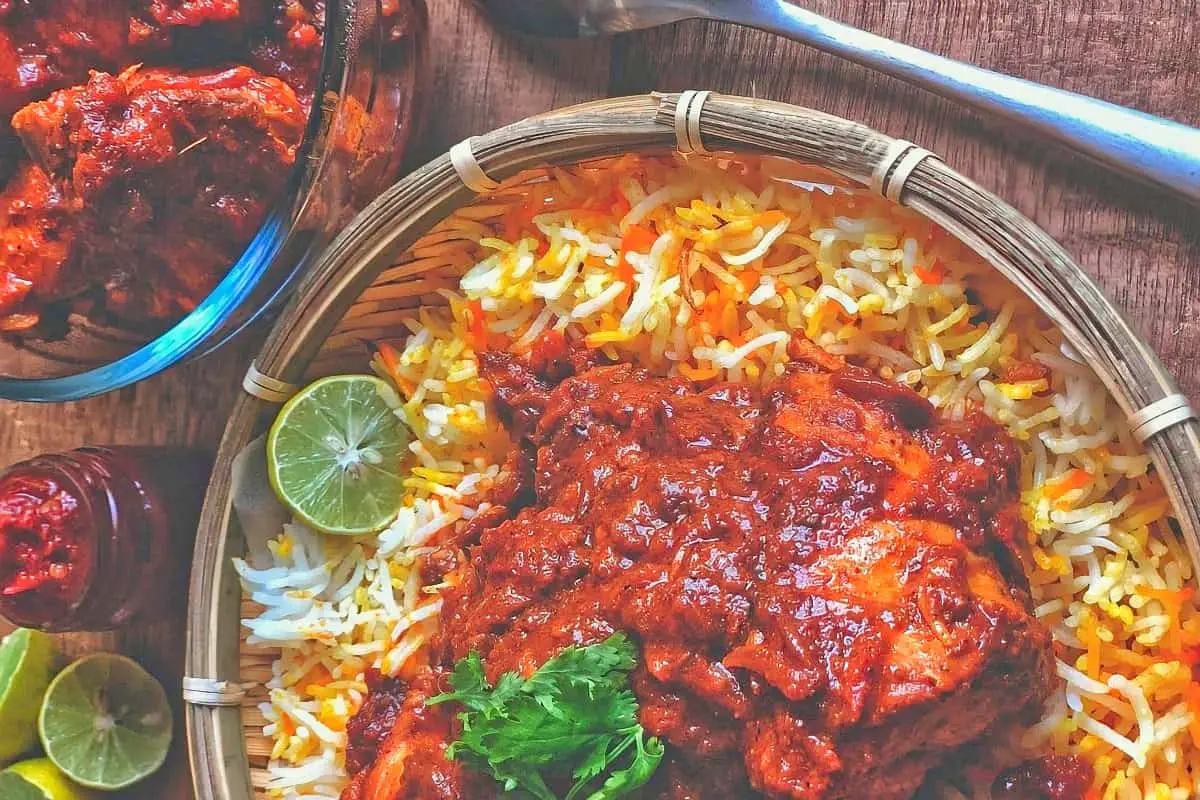 A quick search for biriyani on google and you're bound to end up with a gazillion Tanzanian recipes to choose from hailing from India or Pakistan. Now I'm not here to start a Tanzania food war but have you tried Swahili biriyani? From the East African Coast? No? Boy oh boy are you missing out on this flavor-packed easy main course!
Let me see how to best describe this Tanzania food. Chicken. Caramelized onions. Rich sauce. Rice. Those would be the 4 words I would use to put what Swahili chicken biriyani is into perspective.
I know that a lot of people in the West have never tried this before but please, please for the love of sweet taste buds, please try this at least once? It's not that difficult at all, and you can brag about making something all the way from Kenya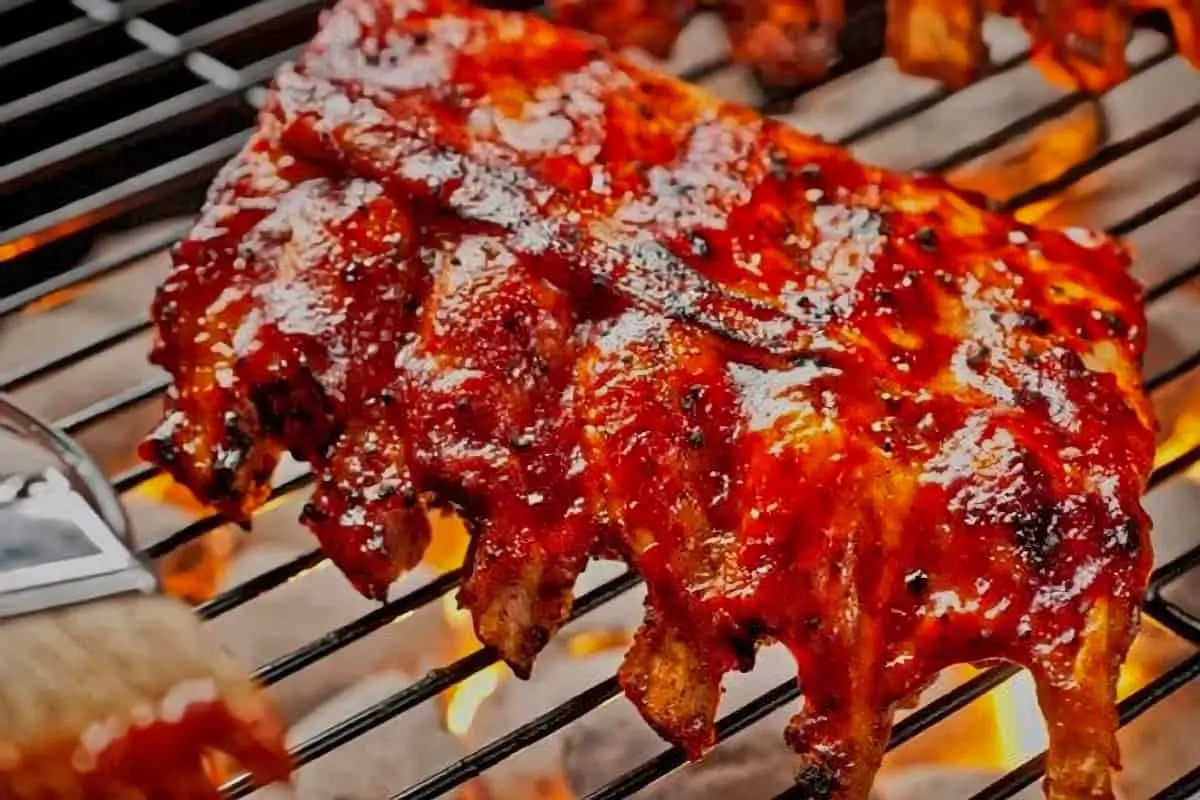 This is a favorite kind of grilled meat popular not only as a Tanzania food but also in other African countries like Kenya.
Goat meat, lamb, beef or chicken can be used but goat meat is used most times because it yields best results. It can be served with fries or ugali, some kachumbari and some hot spicy peri peri sauce.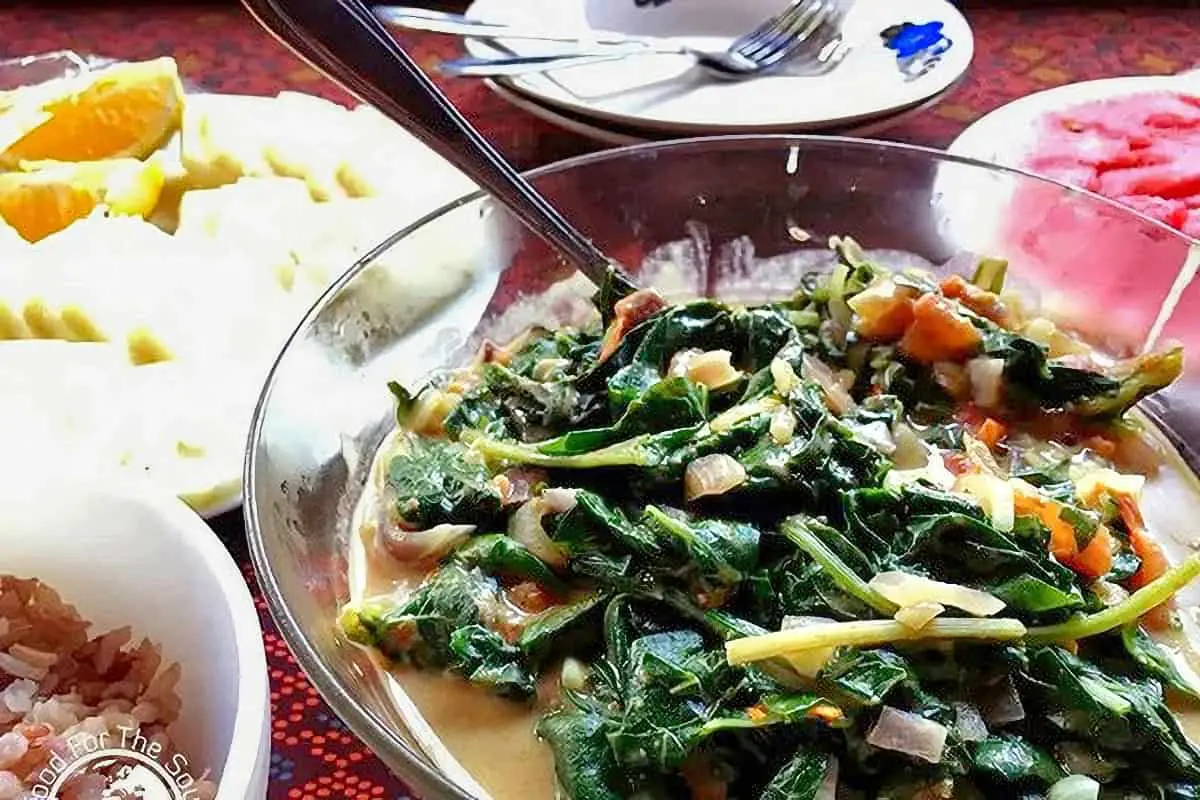 I am blessed to have access to a nice patch of organic spinach growing here in the compound. I picked this batch just before cooking it. Traditionally mchicha is made with amaranth greens. Spinach is similar in flavor and is often used as well.
It is often served with ugali, an Tanzania food staple usually made with maize (corn) flour cooked into a smooth mush or porridge. You can also serve Mchicha with rice.
The other ingredients include onion, tomato, peanut butter, coconut milk, salt and curry powder. I omitted the use of oil to make this an oil free dish. I just added my onions and tomato to a dry hot pan and stirred often to prevent it from sticking.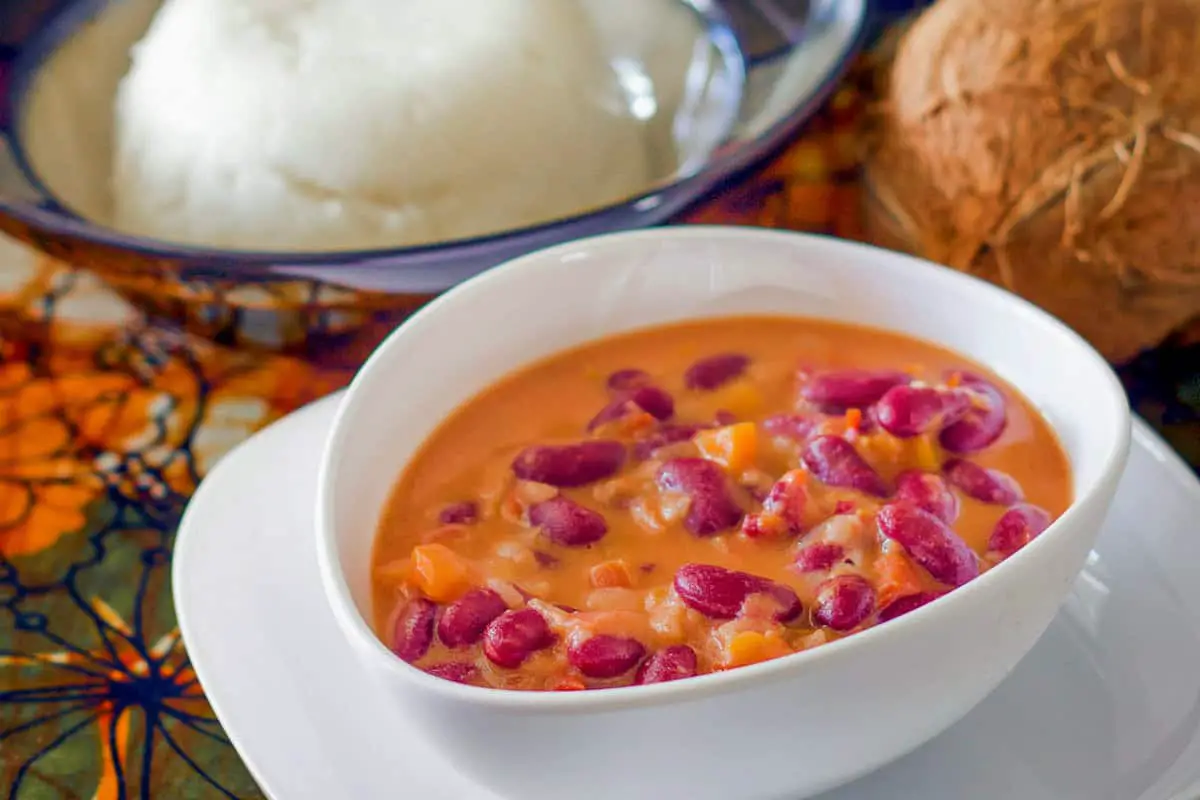 The national Tanzania food dish – Ugali na Maharage ya nazi (Maize meal with beans cooked in coconut milk). Why not make it on December 9 when Tanzania celebrates their independence day. Here's what our country chef Aika-Grace says about the national dish of Tanzania.
Ugali is a basic staple eaten across several African countries. It only differs in name and consistency (hard or soft). It is very simple to make, you will need a pot and flat wooden spoon. Cooking kidney beans in coconut is one of the tastiest ways to enjoy them. It is a very simple Tanzanian recipe that does not require anything special.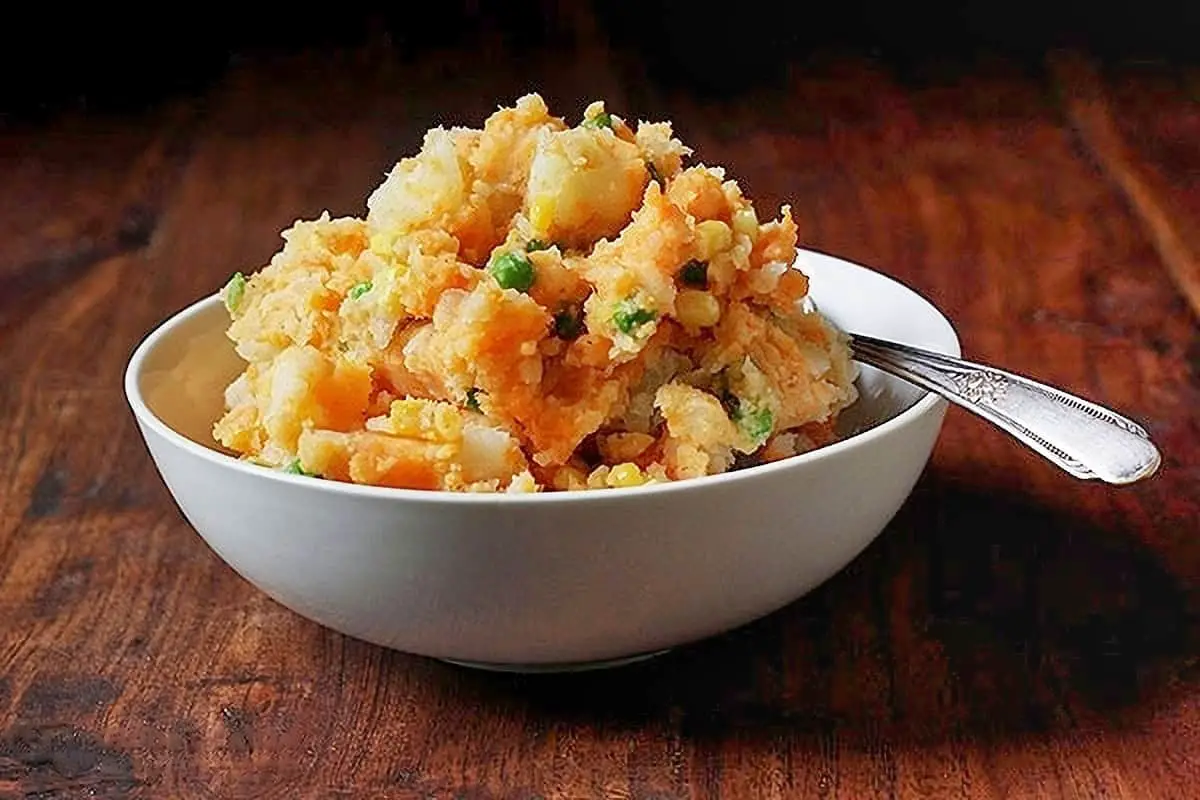 I'm a little like mashed potatoes; I'm stable and sure, but I avoid wearing colorful makeup. The last time I wore blue eye liner was the nineties, and it was already a decade too late. I'm destined to recede behind more vibrant individuals – individuals of style.
Enter the rainbow known as Irio, a Kikuyu dish found in Kenya, Tanzania, and Uganda. Irio simply means "mashed" – a concoction of whatever tubers and vegetables the cook wants to pull together for an easy dinner. Most often, Irio is a combination of white potato, peas, and corn, but green beans, carrots, shredded spinach, or other veggies can also play star roles.
Depending on how Irio is mixed, the mash might be sunset orange, or new leaf green. For me, it was all about sunset orange, and so I added a sweet potato – the uber-healthy tuber and beloved Tanzania food.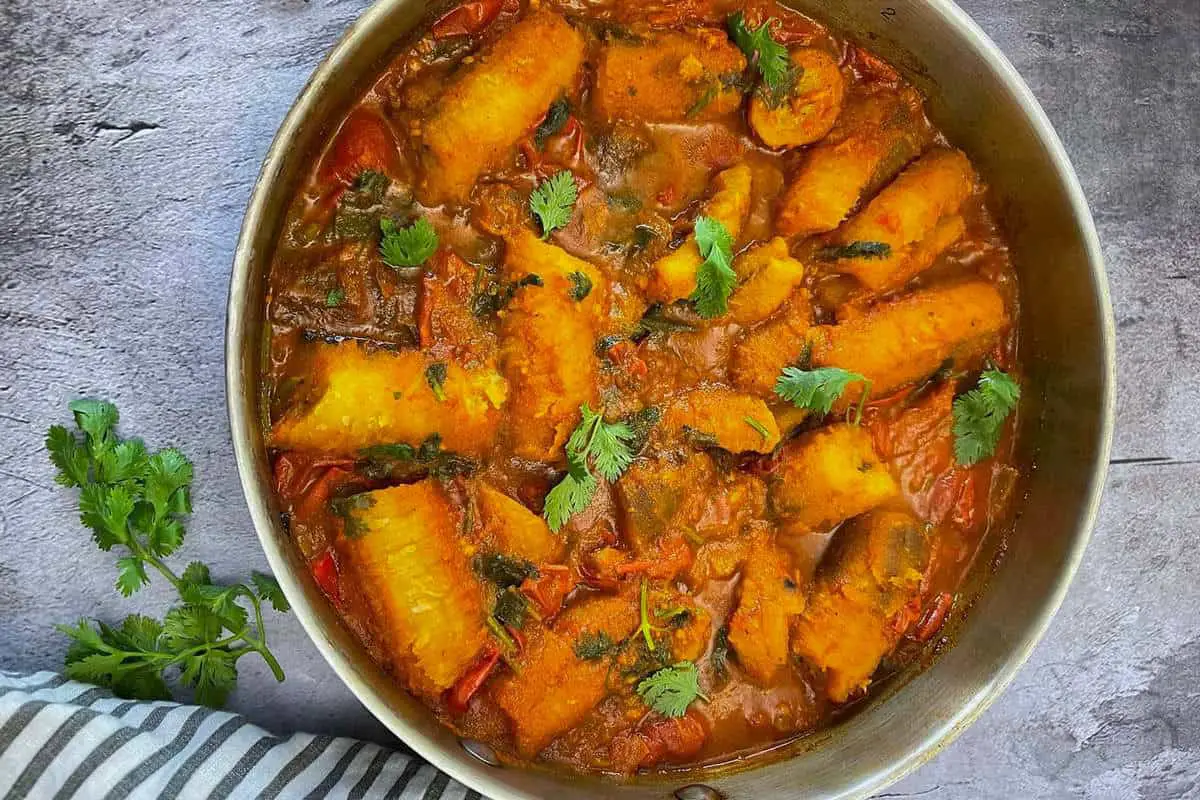 Matoke, or matooke, also known as Mataba, is a traditional banana-based dish in many parts of Africa. It is popular in Uganda, Kenya, and Tanzania. Matoke can be made in different ways and according to different Tanzanian recipes, but the process is always the same.
Matoke recipe is a unique dish made from green bananas, it is rich in flavors and is made using tomatoes, bell pepper, curry powder, and cayenne pepper. It is not just easy to make but is vegan and thus perfect for lunch and dinner. Try this amazing and unique Tanzanian recipe, and I am sure you will love it.
---
Want more ideas to round-out your Recipe Box?
A lot of great options are in these posts!
---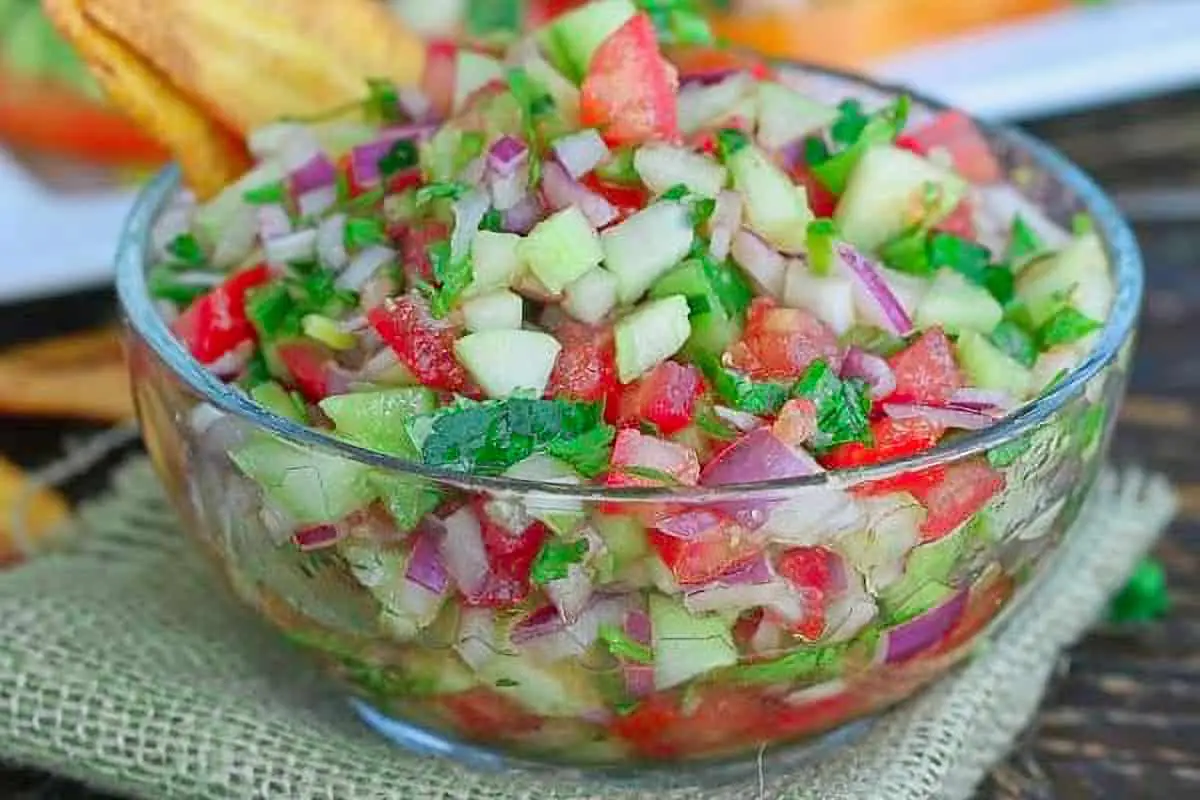 This salad is an absolute riot of colors once you lock eyes you can't help but fall in love.
It may have come from Kenya but am putting my avocado spin to it and beefing it up with beef tomatoes. How do you like my pun? Ok, you don't care about the pun. Let's keep going.
Kachumbari is the Swahili name for fresh Tomato and Onion Salad that is a now a popular Tanzania food, the basic ingredients here are tomatoes and onions, and the rest is up to the cook. You can slice it, diced it, chop it, blend it … what ever rocks your boat. I have tried it several ways and they all work.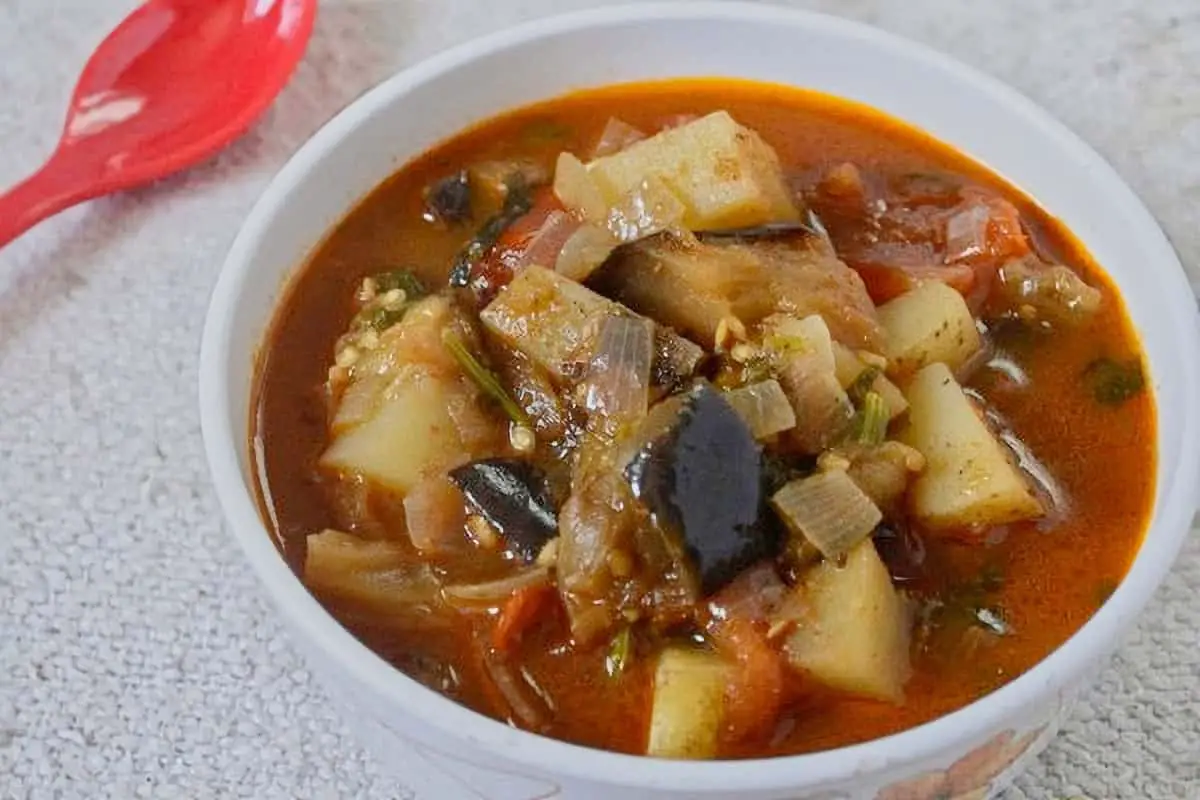 Doing a simple Tanzania food was really good. And this stew made with brinjal and potatoes taste just like our South Indian gravy. It goes really well with rice too. Brinjal is called as Biringani in Swahili language. So the name means brinjal curry. Don't be intimidated by the name. It is simple curry. Nothing fancy.
This stew was a nice combination for the Tanzanian Ugali. For the spice, the original Tanzanian recipe asked for curry powder. When I searched for curry powder recipe, it was almost like our sambar powder and so I used sambar powder instead. There are some versions which use milk or coconut milk in the stew to make it richer. You can add if interested.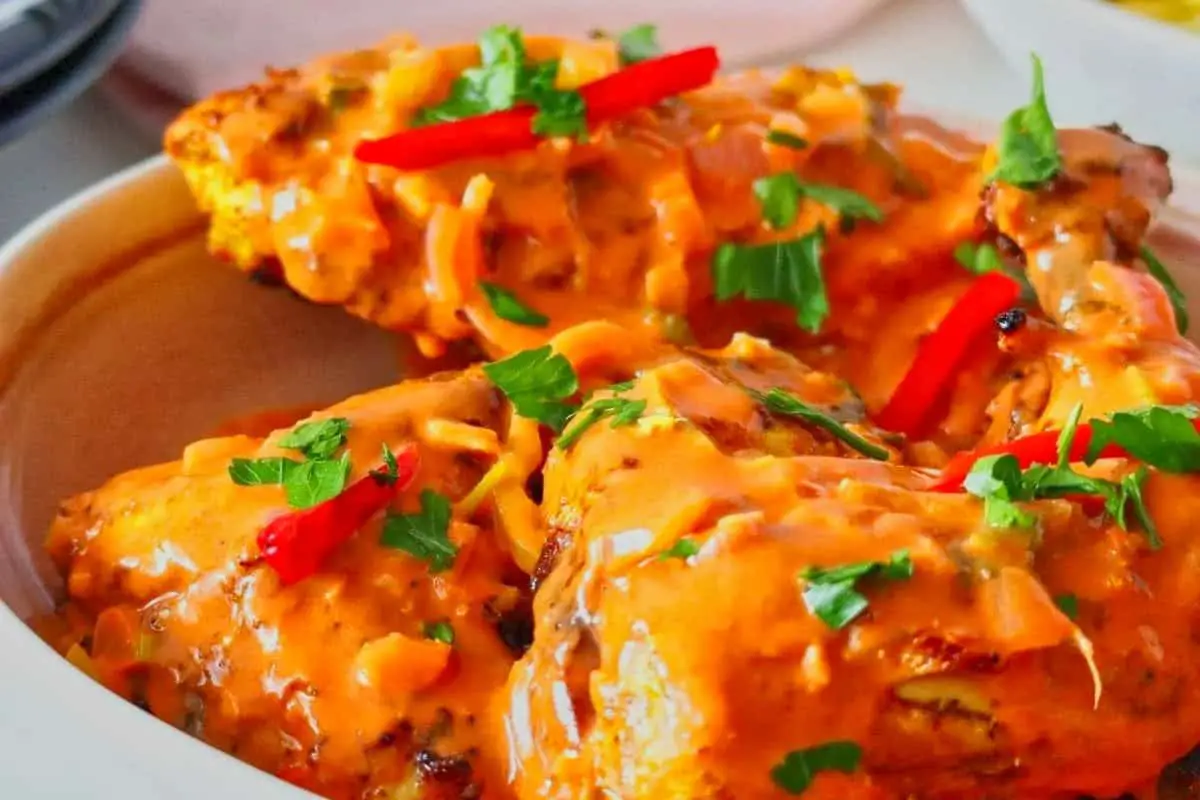 This East African Kuku Paka recipe is the absolute best! Chicken pieces are tenderly marinated in spices, grilled, then served in a flavorful coconut sauce.
Kuku Paka is a Swahili chicken recipe that basically refers to grilled chicken in coconut sauce. It is a Tanzania food that is particularly popular in East Africa, especially in Kenya, and Tanzania. In terms of origin, Kuku Paka has Indian, Arabic, and African influences. In Kenya, it is particularly popular in the coastal towns of Mombasa and Lamu, where the Swahili culture is prevalent.
Traditionally, Kuku Paka is made using a charcoal grill (which goes by the name jiko). Now, if you know a bit about East Africa, then you certainly have heard of or seen some jikos.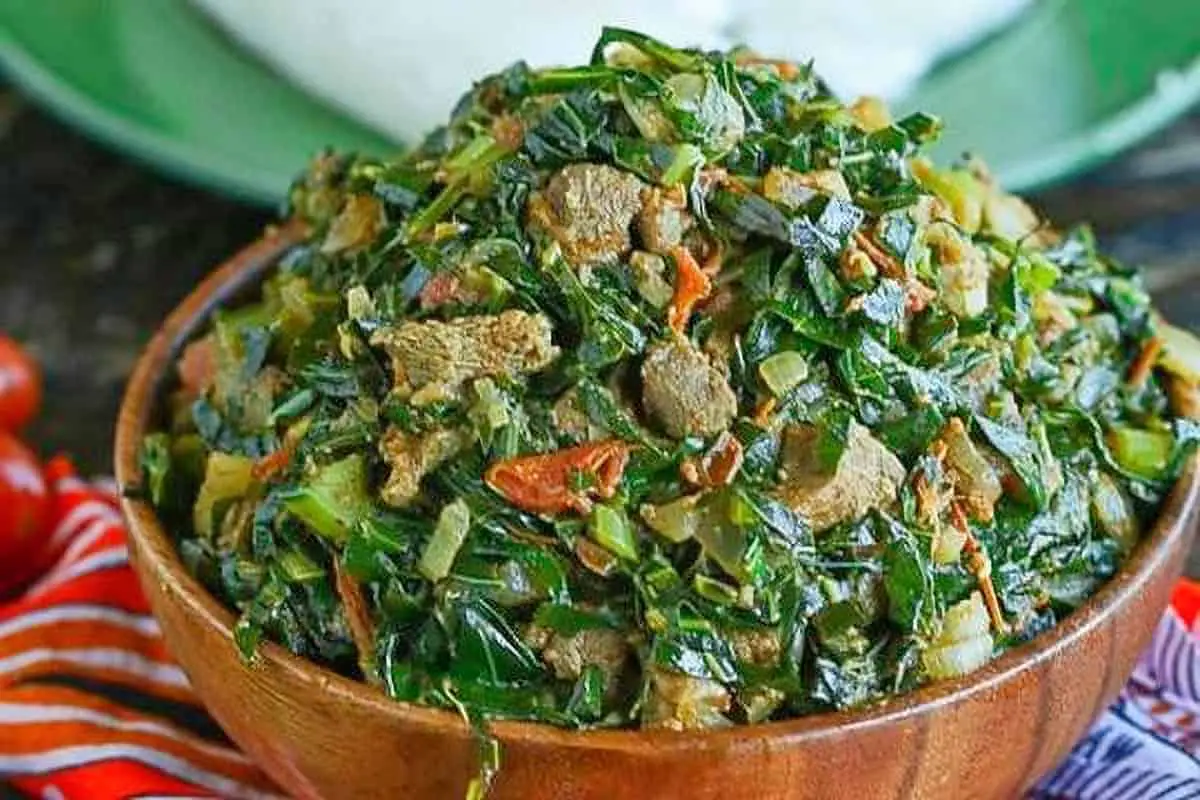 Sukuma Wiki- A healthy and economical braised collard greens full of flavor and Spice. Collard greens done right! Vegan or not!
Sukuma wiki is a very rustic Tanzania food, enjoyed in many parts of East African countries like Kenya, Tanzania- just to name a few. It is a Swahili phrase meaning, "to stretch the week" especially when paired Ugali (cornmeal fufu).
So many people speak of kale as THE super greens and the foodie world is smitten with kale; it's now featured in everything from main dish to snacks. What the world doesn't talk much about is Collard Greens.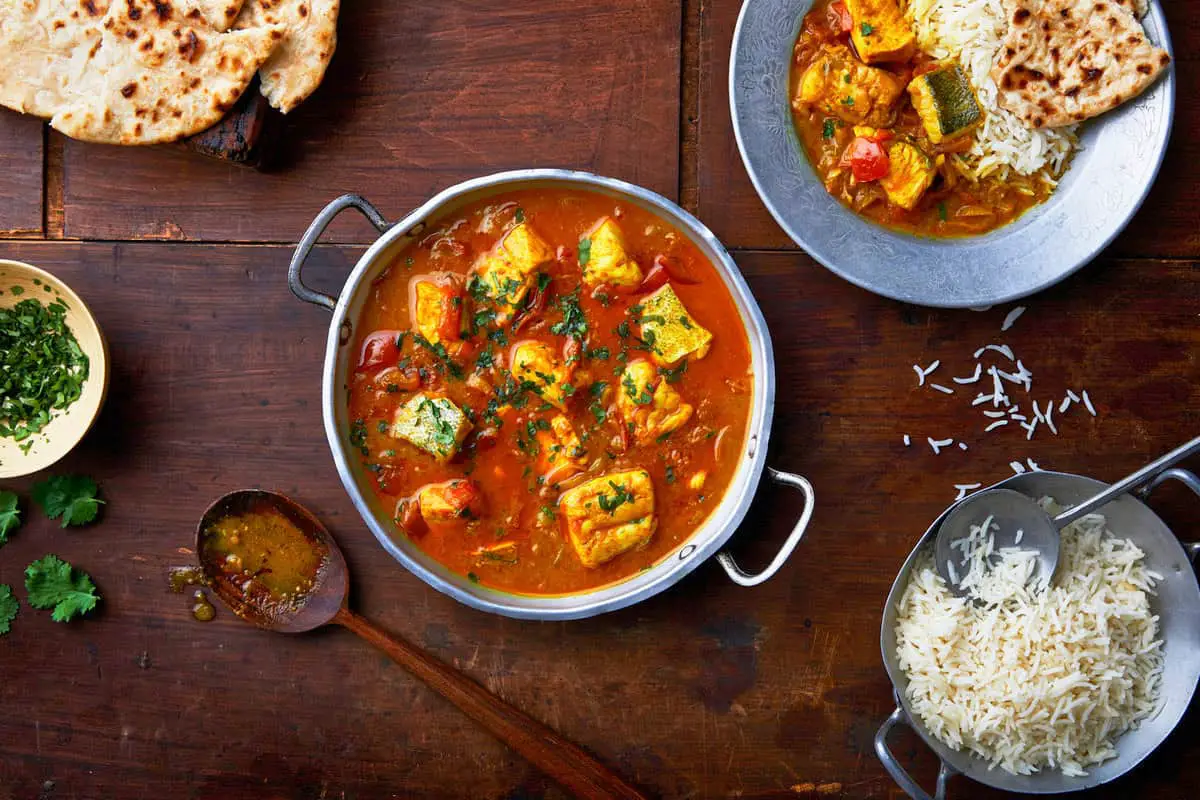 This Tanzania food, known locally as mchuzi wa samaki (fish curry), is a revelation for those who love mildly spicy yet deeply flavorful curries. We have used hake and salmon for this version, but you could easily substitute these for any other meaty fish – adding a few prawns during the last few minutes of cooking would make even more of a feast.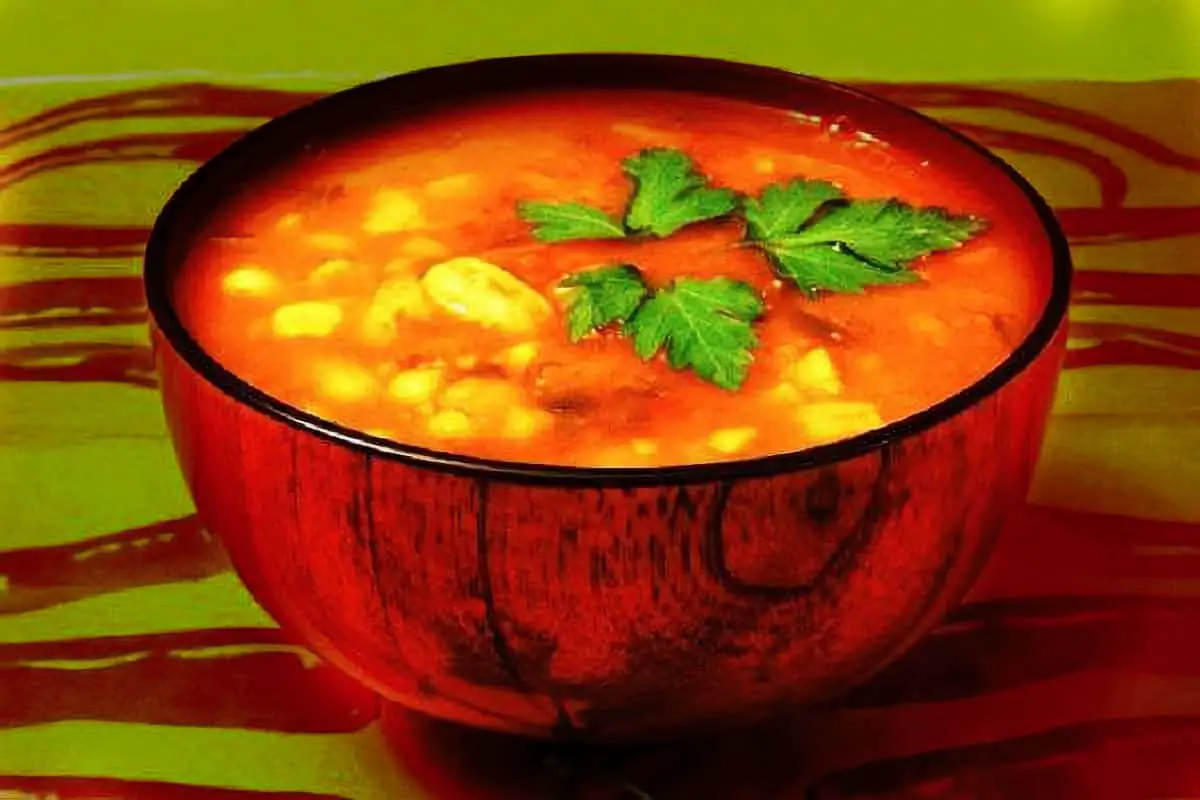 Cooking, like television and memories, allows you to travel the world without leaving home. We're heading straight for hot Africa today. Namely, in Tanzania-the country of rhinos, savannas and beautiful coast.
For a better understanding of the Tanzania food here are the main ingredients. In this case, to speed up the long process, we take canned white beans and corn. For especially impressionable suggest to replace the whole pepper on a sweet Bulgarian.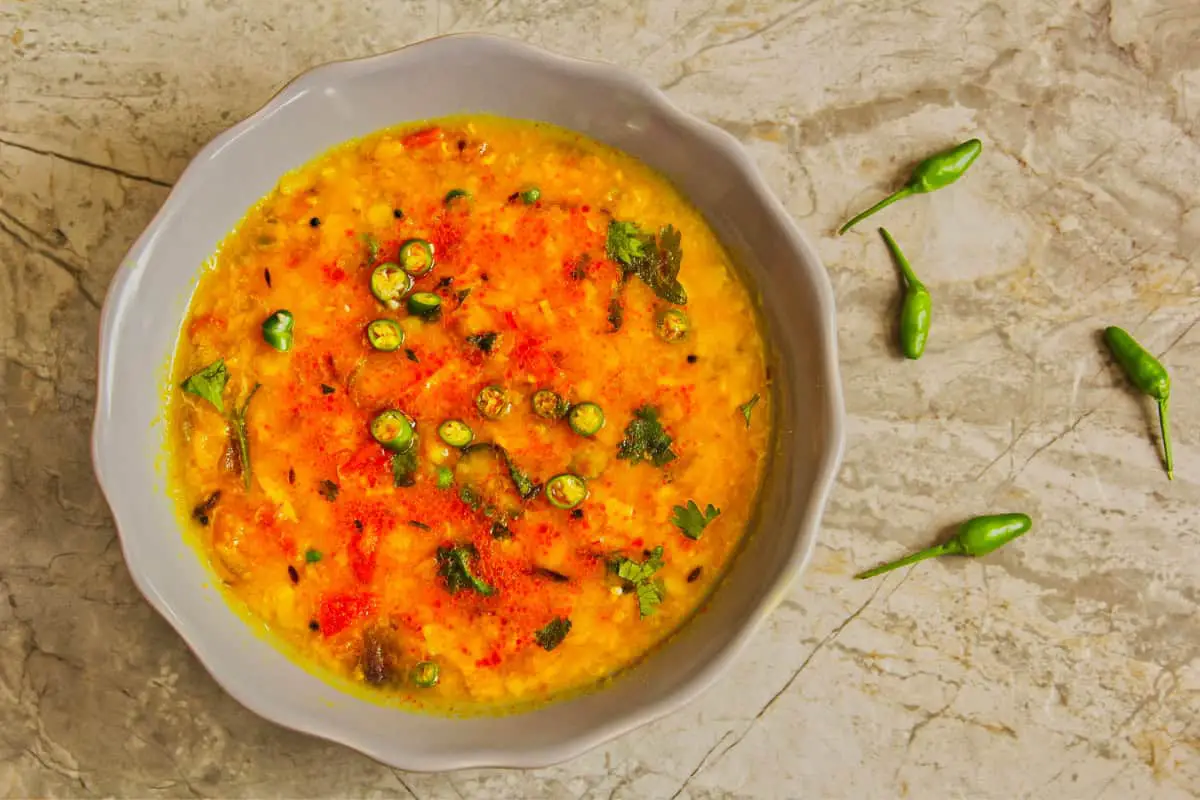 As there is a large Indian population living in Tanzania this recipe is said to be influenced from the Indian curries and as you know in south India we make coconut based gravy this is similar to what we make.
The Tanzania food called Wali Na maharage simply means "Rice and Beans", in Tanzania every recipe served is flavored with spices and even the plain rice is flavored with spices. The rice is cooked with cardamom cinnamon, clove, anise and bay leaves so the flavors are highlighted .
I made the popular Tanzania food which is qamdi. Which was a Somalian dish from Africa. Serve this delicious aromatic curry and a flavorful rice with it and you will have a very filling meal ready to go.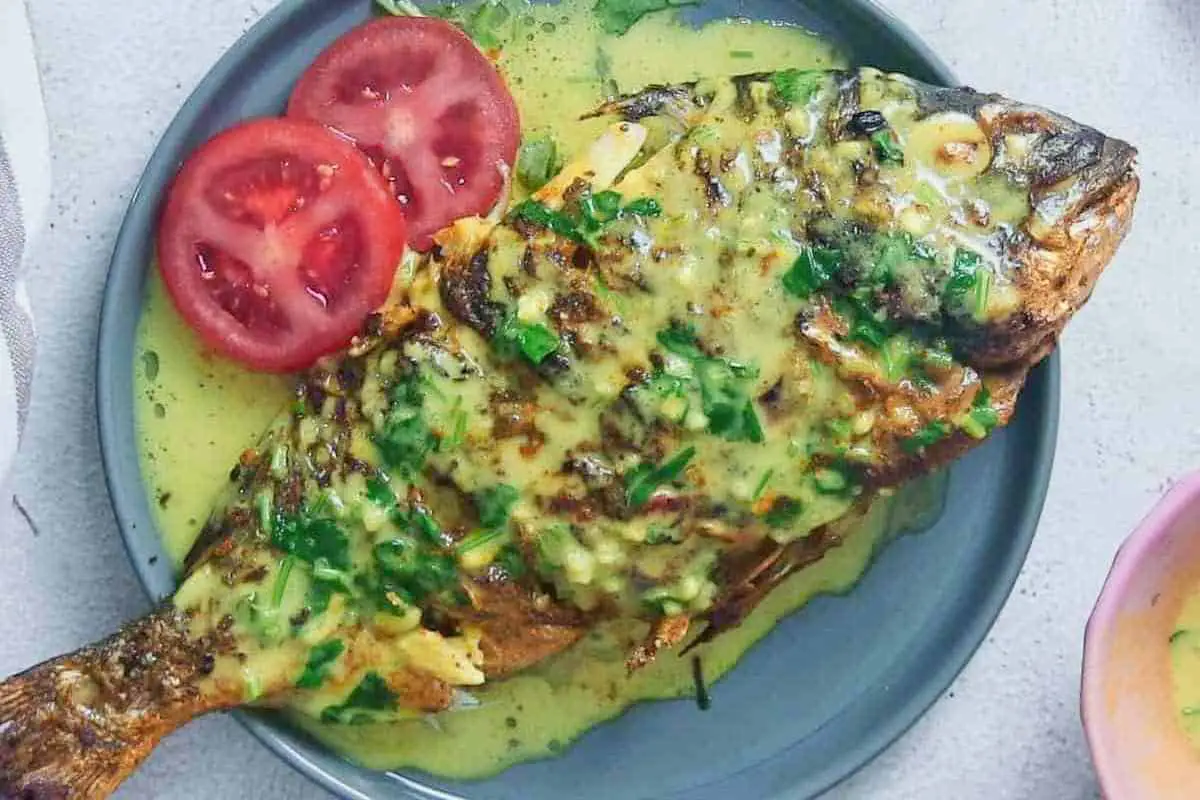 The name of the dish is related to the method used in its preparation. Samaki is a Swahili word that means fish in English while kupaka is derived from the noun paka, which means to apply or coat. The name Samaki Wa Kupaka, therefore, refers to a marinade-coated fish, which is then grilled or cooked, in English.
Samaki wa Kupaka is a Swahili recipe for grilled fish in coconut sauce. This Tanzania food is packed with flavor and uses simple everyday ingredients which are then blended or ground to a paste and then used to marinate and cook the fish. Serve it with some Kenyan ugali or Kachumbari for a complete meal.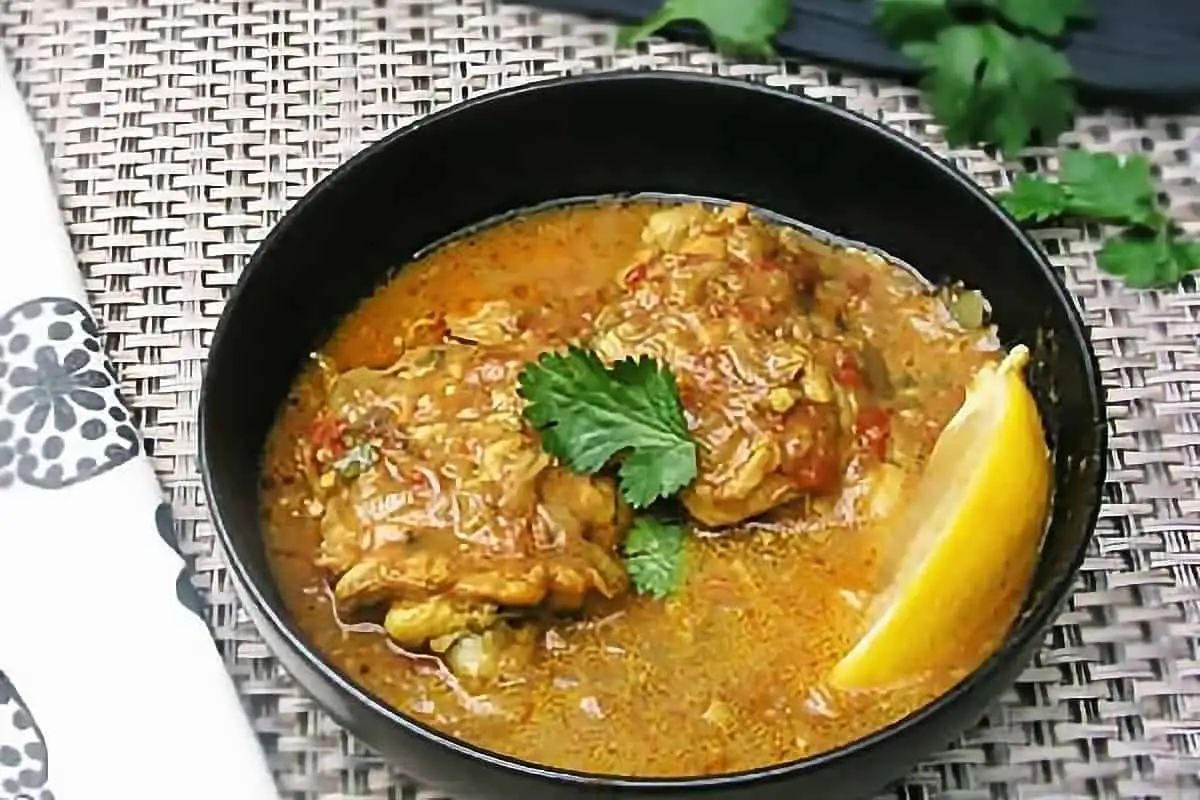 This one pot coconut chicken recipe highlights the deliciousness of Tanzania food. Chicken thighs are simmered coconut curry sauce with ginger, garlic, crushed tomatoes and fragrant spices, and topped with crushed peanuts and chopped cilantro for a tasty final layer of flavor.
Much of the population of Tanzania are subsistence farmers. They grow vegetables and many also raise chickens, mainly for the eggs. Poultry is considered by many a delicacy and is cooked only for special occasions. This Coconut Chicken is definitely worthy of a special occasion!
Here's the recipe for Coconut Chicken with East African Flavors. I hope you try this! And if you do, please come back to leave a review and a comment to let me know how you like it.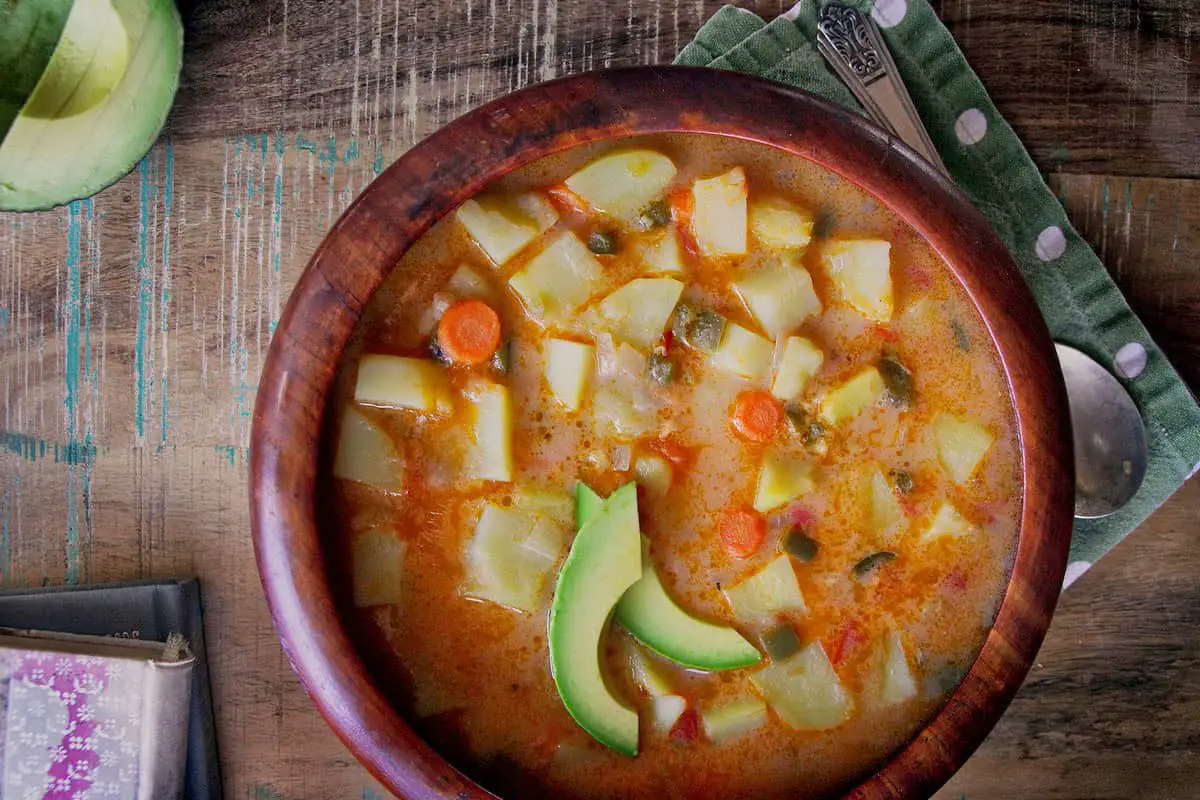 A spoonful of Tanzania's Coconut Potato Soup garnished with moons of buttery avocado will transport you to the windswept slopes of Mount Kilimanjaro. Never fear: The howl you'll hear as you chow down won't be the wind on your face, or some dangerous beast – but rather the horn of the Wakonyingo, calling for help.
The Chagga people (also Chaga), who've lived on the slopes of Kilimanjaro for several hundred years now, once dug tunnels to hide from invaders. They went so far as to keep their cows and kitchen underground.
To stay secret, they used elaborate passwords at the mouths of the tunnels and even placed the underground kitchen beneath an above-ground hut. The hut always had a fire lit so the extra smoke wouldn't be noticed by enemies. These tunnels can still be seen today.
---
You May Want to Join Our Boondocking Group on Facebook For More Information
You May Want to Join Our Campfire Recipes Group on Facebook For More Information
For More Photos Visit Our Instagram at World Recipes Daily – Our Big Escape