Slovenian recipes provide a delicious food menu that reflects the country's geographical location and cultural heritage. Located in Central Europe, Slovenia has been influenced by its neighboring countries, including Italy, Austria, and Hungary.
One of the most important features of Slovenian cuisine is its use of locally sourced ingredients. Slovenia is known for its high-quality produce, including fruits, vegetables, and meats. The cuisine often features Slovenian foods that highlight these ingredients, such as buckwheat porridge with mushrooms, which is a popular dish during the fall mushroom season.
Slovenian food also features a variety of meat dishes, including pork, beef, and game meats. Štruklji, a type of dumpling, is a popular Slovenian food that can be made with a variety of fillings, including meat, cheese, and vegetables. The dish is often served with a rich and creamy sauce.
Another important feature of the Slovenian recipe is its use of dairy products. Slovenia is known for its high-quality dairy products, including cheese and butter. Cheese is often used in dishes such as zlikrofi, a type of stuffed pasta, and kremna rezina, a layered pastry with a custard filling.
Slovenia is also known for its wine, with many vineyards located throughout the country. Slovenian wine is often made from local grape varieties and is known for its high quality and unique flavor.
Slovenian recipes give you a delicious and unique cuisine that reflects the country's cultural heritage and love for locally sourced ingredients. With its emphasis on high-quality produce, meat, and dairy products, Slovenian cuisine is a culinary experience that should not be missed.
---
Want more ideas to round-out your Recipe Box?
A lot of great options are in these posts!
---
9 Easy Slovenian Recipes To Try In Your Kitchen
---
---
check out our video
---
---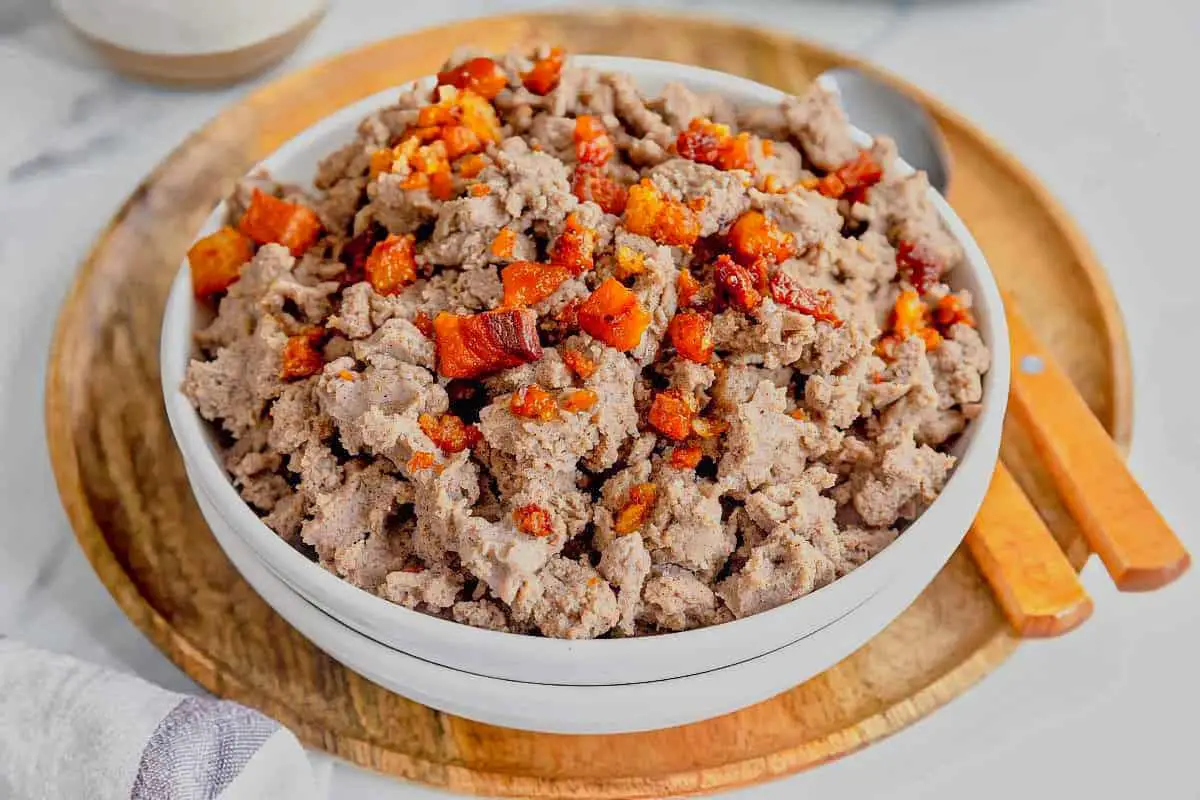 Slovenian Buckwheat Porridge or Ajdovi zganci is a simple 3-ingredient Slovenian recipe for a traditional side dish. Serve with meat or soup.
As Slovenes, we are incredibly proud of our national foods. The traditional Slovenian food can come across as heavy and sometimes beige. But I can assure you; it's proper comfort food, made for working-class people. It is made with simple, affordable, accessible, and often homegrown and homemade ingredients.
This Slovenian Buckwheat Porridge or Ajdovi zganci are a national treasure, and here are the top reasons why we think you're going to like them too.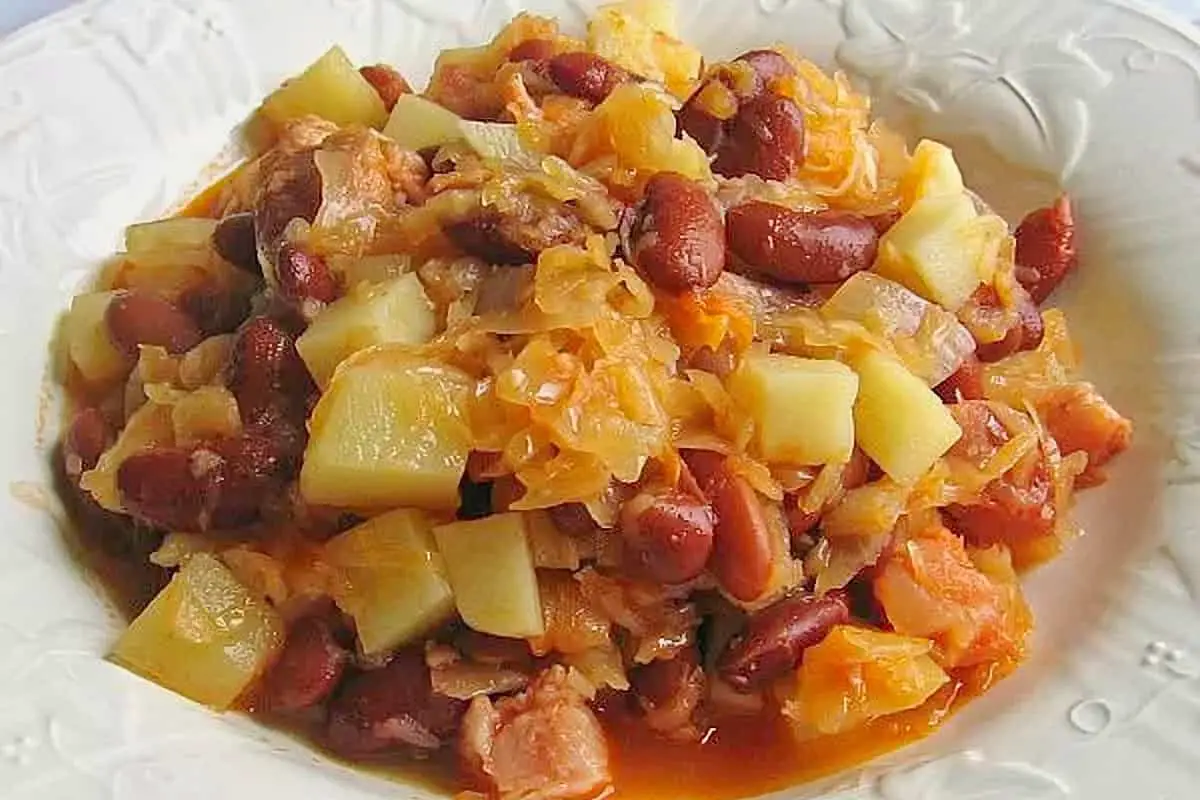 This Slovenian recipe for bean and sauerkraut hotpot, known as jota (YOH-tah) in Slovenian, is adapted from "The Food and Cooking of Slovenia" by Janez Bogataj (Anness Publishing Ltd., 2008).
Pork is the meat of choice for the majority of Slovenes, especially in winter around pig-slaughtering time known as koline. Some form of pork goes into this Slovenian food and it is particularly tasty when the pork is smoked.
Bread and potatoes are other staple foods of Slovenia so, along with beans, they find their way into this filling, comfort-food dish that comes from the Primorska region near the Adriatic Sea.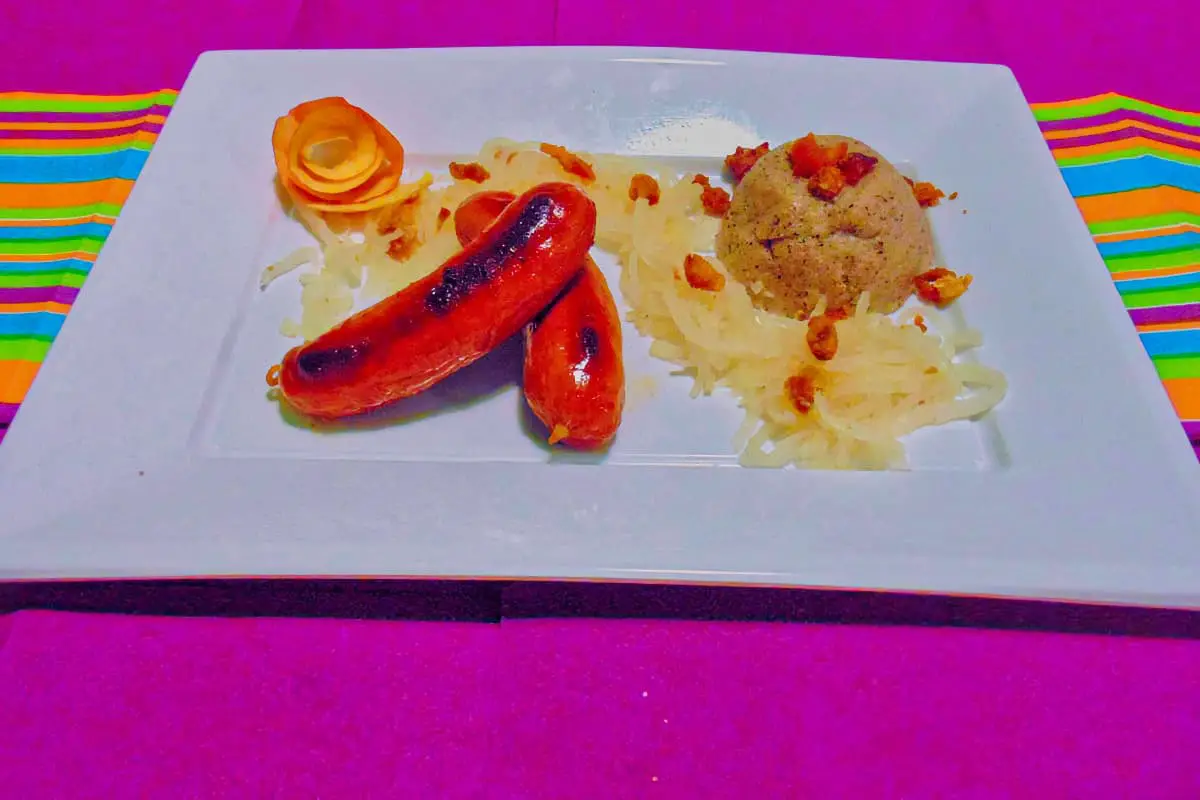 On the 25th of June, the Slovenians are celebrating their National Day. On this occasion, many are going to prepare some Ajdovi Žganci Pečenica, the Slovenian national dish, which consists of soured turnips and sausages.
The name žganci comes from the word žgati which means "to burn" or "to roast". There are many different variations of žganci throughout Slovenia. Žganci is a typical homemade winter meal. Žganci may not be the best-looking Slovenian food but it is certainly the ultimate comfort food.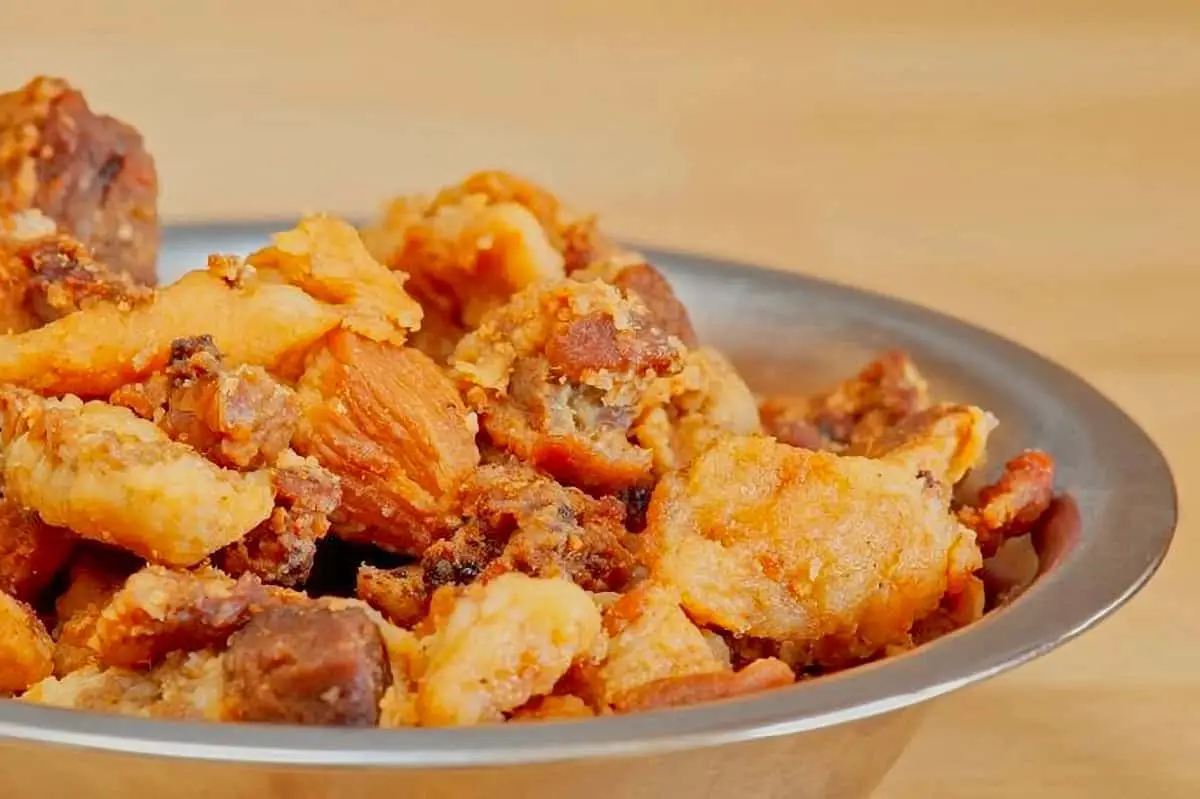 Homemade crackers made from pork skin and speh! A delicious snack is prepared practically from a single ingredient. The most important and basic is the firm pork loin steak. It is important to cut it evenly and stir it constantly during roasting. And what's more: the time for delicious home-made crackers is not only during winter.
Potica pronounced poh-TEET-sa is a traditional Slovenian sweet or savory pastry. It is made with a leavened dough that is rolled or stretched out thinly and then spread with a filling. The most popular filling for potica is made with walnuts which is what this Slovenian recipe is for however, other popular fillings include poppy seed, cottage cheese, hazelnut, chocolate, tarragon, leeks and even their famous honey.
It turns out potica is a delicious dessert that you will want to make often. Why not try it with different fillings? I am sure all would be delicious. We enjoyed the walnut version as dessert for our International Cuisine meal with a nice strong cup of coffee. A perfect ending to our Slovenian feast.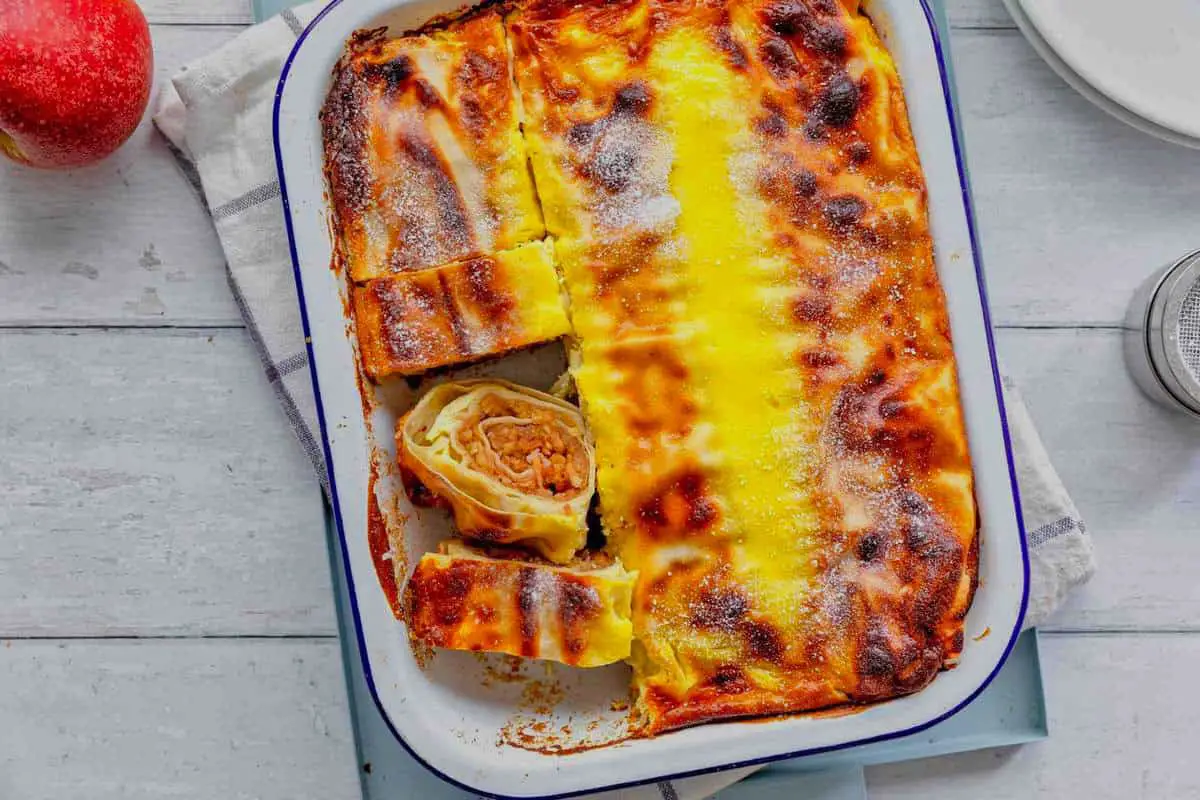 If you like Apple Strudel, then you're going to enjoy this dessert equally, if not even more. It's a Slovenian dessert that celebrates autumn most deliciously. Beautifully baked phyllo dough filled with apples, cottage cheese, and toasted breadcrumbs.
Covered with a sour cream mixture that created the beautiful, creamy golden-brown topping when baked. This highly addictive dessert is easy to prepare, yet it leaves a beautiful impression.
If you love apple desserts, then I am convinced you will soon adore this one too. Homemade Slovenian Apple Struklji (Dumplings) baked in the oven is a beautiful, traditional Slovenian dessert that beautifully celebrates autumn. These are the top reasons why we love it and believe you will too.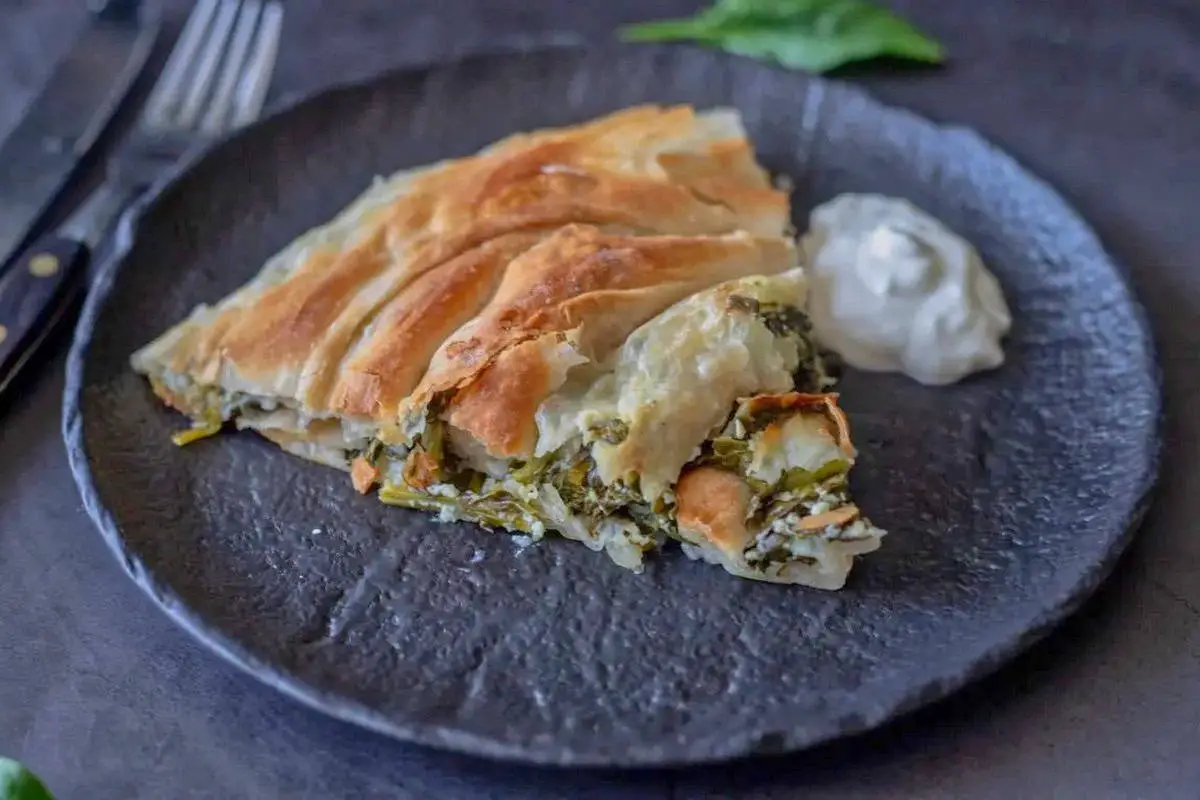 All the variations of burek have their origins in Turkey, and the same is said for this savory spinach pie. Without a doubt, pita (or burek, that's what you like to call it) is a favorite of those in Bosnia-Herzegovina and Croatia.
"Pita zeljanica" instantly takes me back to my childhood because my grandmother used to make the best pita in the world.
She would often ask me: "What would you like Grandma to make for you?!" And my answer was always: "Zeljanicu!" That's how much I savor this Slovenian food.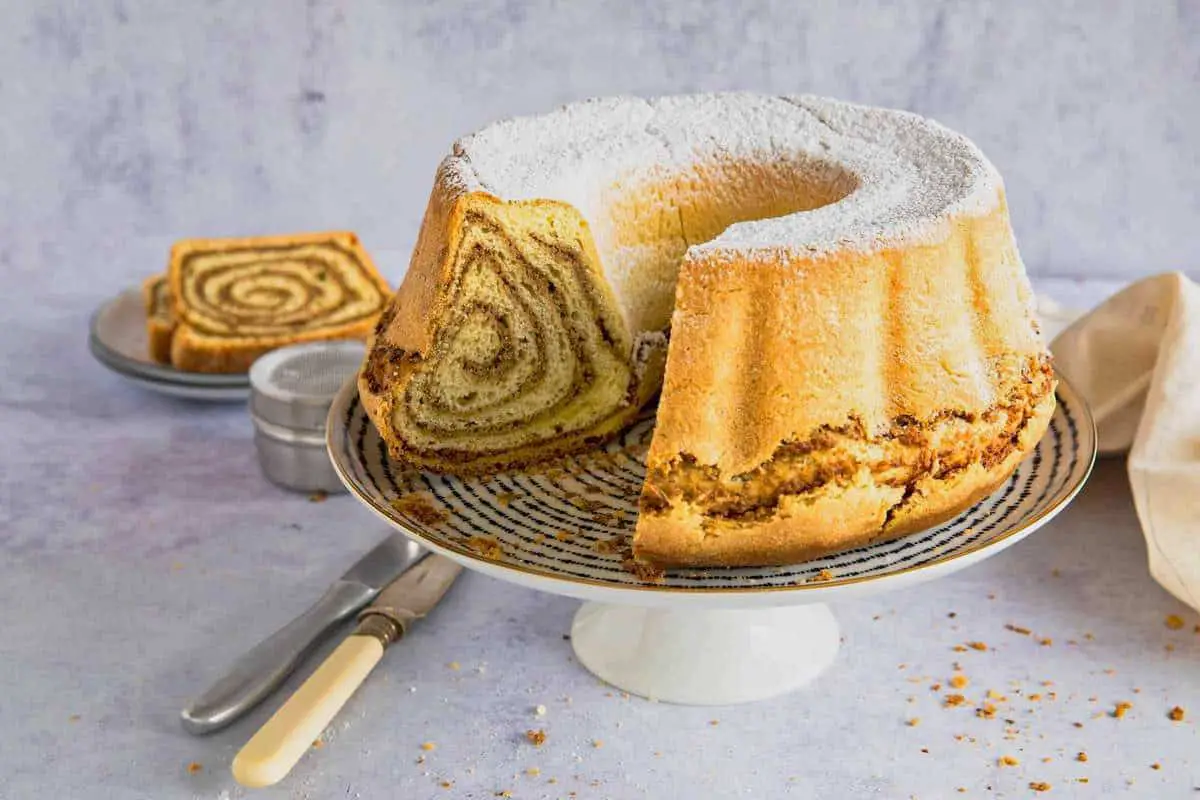 It doesn't get more traditional than Potica you guys. This is our Slovenian national treasure. Every family has its own Slovenian recipe and that recipe is proudly passed on from generation to generation. For a dish to become a national treasure there's one thing you can be sure of: It is freaking delicious. The same goes for this Orehova potica (Walnut Roll).
We honestly can't imagine any celebrations, including weddings, Easter or Christmas without potica. My mum baked it for our wedding and now we plan to master the art of making potica, so we can then pass the Slovenian recipe forward when the time comes. We made sure to include all the tips and tricks in this Slovenian recipe (plus a recipe video) so you will be able to.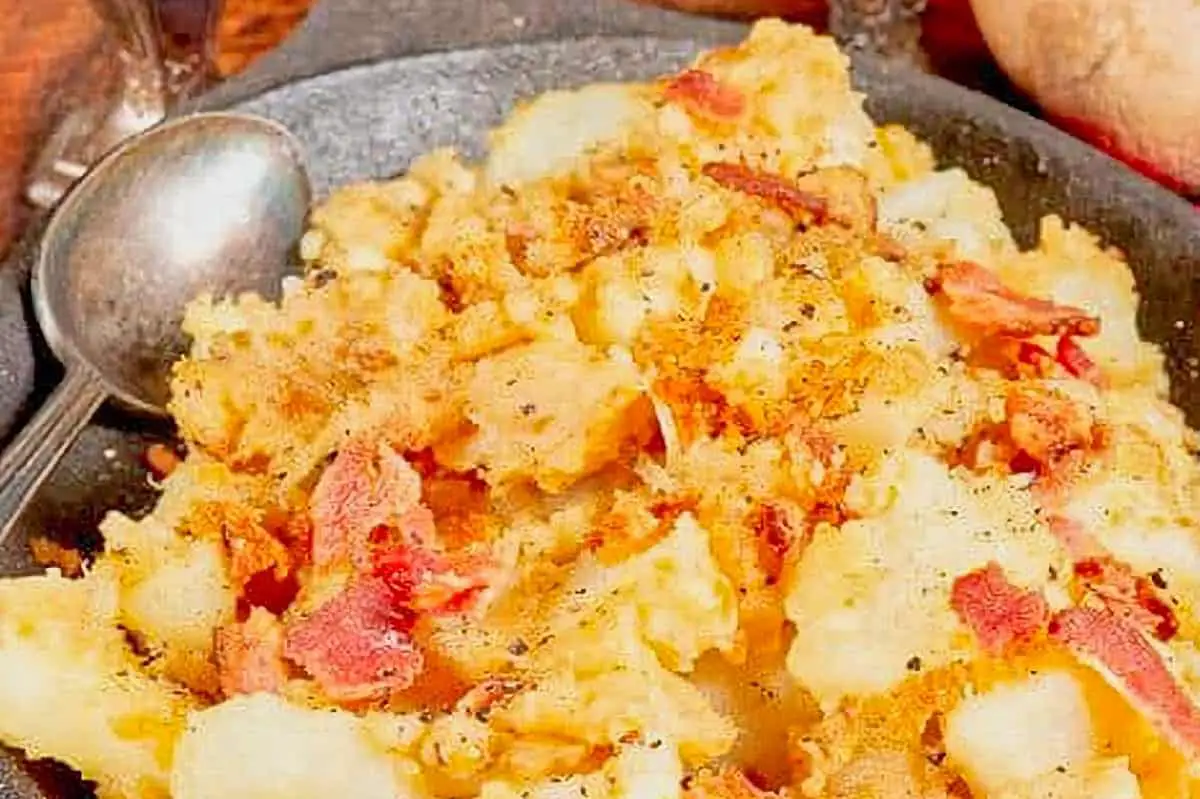 Potatoes are a staple ingredient in Slovenian cuisine and are utilized in many capacities. These Slovenian roasted potatoes are just one way they are loved. I am pretty sure you will love this Slovenian recipe. The potatoes are first boiled to soften them and then cooked on the stove with onion, some pork fat and then topped with pork cracklings and salt and pepper, yum!
Slovenian cuisine is reflective of Mediterranean, Alpine and Eastern European cultures. Every region in Slovenia has its own regional specialties, but most of their oldest traditional Slovenian foods are made using flour, buckwheat or barley as well as potatoes and cabbage. This Slovenian recipe would be considered an old traditional Slovenian recipe.
---
You May Want to Join Our Boondocking Group on Facebook For More Information
You May Want to Join Our Campfire Recipes Group on Facebook For More Information
For More Photos Visit Our Instagram at World Recipes Daily – Our Big Escape