Last updated on September 27th, 2023 at 01:55 am
Before we talk about our Spanish recipes for pork chops lets learn a bit more about how the meat came to Spain as well as some of its many uses.
This Spanish word comes from an Arabic root that means something that is not allowed or an outsider. The name "ostensible converts" came from the fact that people thought of them as outsiders who still wouldn't eat pork.
Since then, the pig has steadily and steadily dug through the national psyche. Even now, Spaniards don't understand why foreigners don't like the smelly, fatty hams that hang in almost every bar by their cloven hooves. Most Spaniards think of the meat as a treat because it costs $50 per pound.
One example is the Museum of Ham, a chain of popular restaurants in Madrid. Tourists in Madrid's historic center may go to McDonald's, but many Spaniards prefer the seemingly endless selection of hams, sausages, pates, and other pork products at a nearby museum.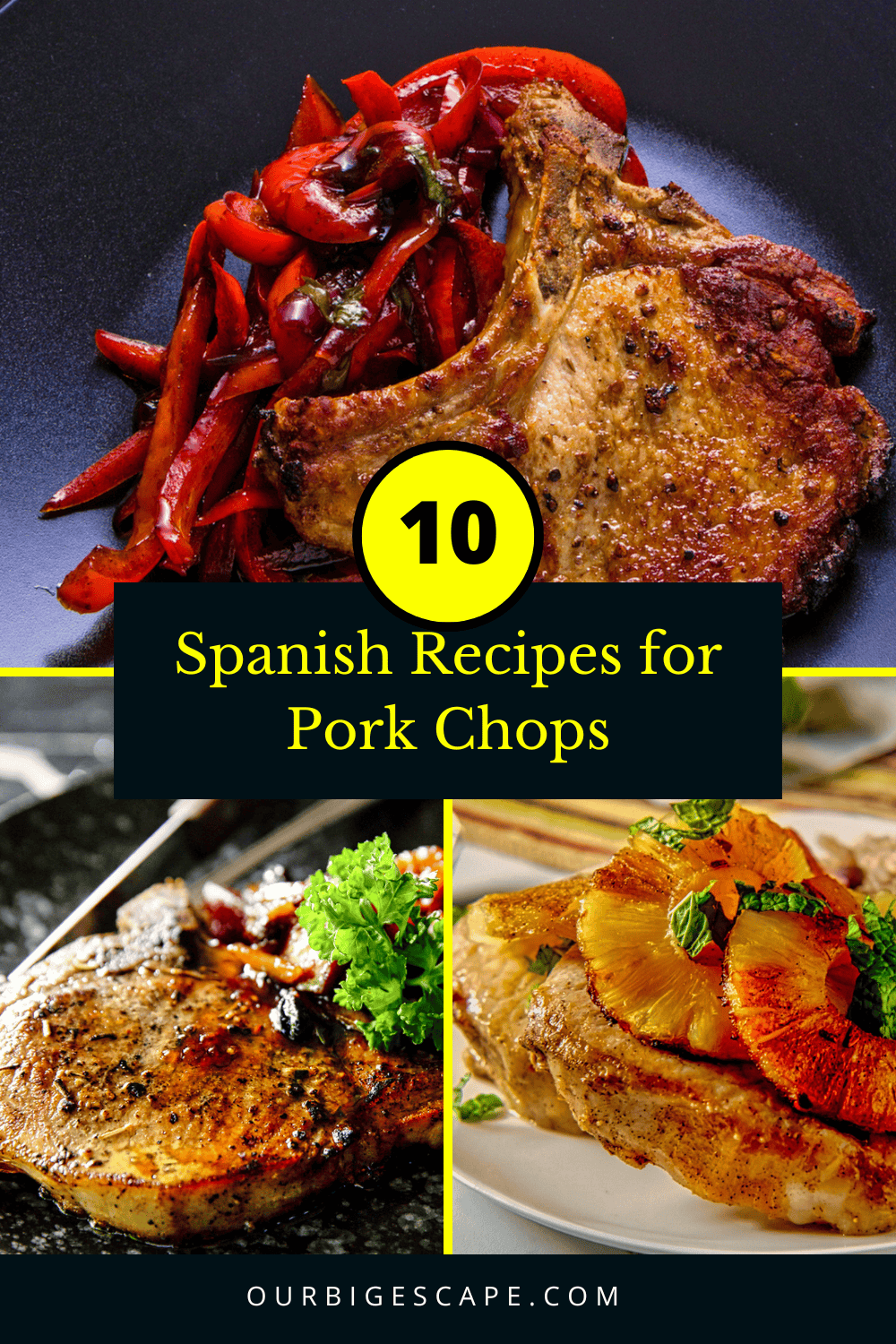 10 Very Tasty Spanish Recipes for Pork Chops
---
---
check out our video
---
---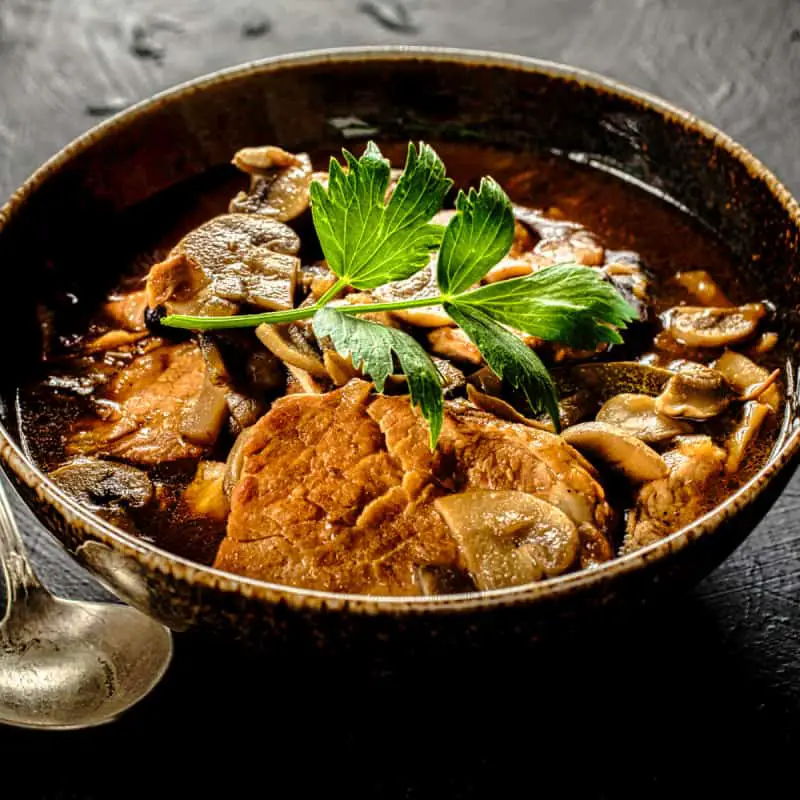 I adore how adaptable these Chuletas Guisadas are prepared in the Spanish style, and how little flavoring is required!
The flavorful, tender Chuletas Guisadas are cooked in a delicious tomato-based sofrito sauce and then covered with onions, peppers, and cilantro. It makes the perfect sauce to go with a bowl of hot rice. You can also serve these with mashed potatoes and use the tasty tomato sauce as gravy for the potatoes. Absolutely delish!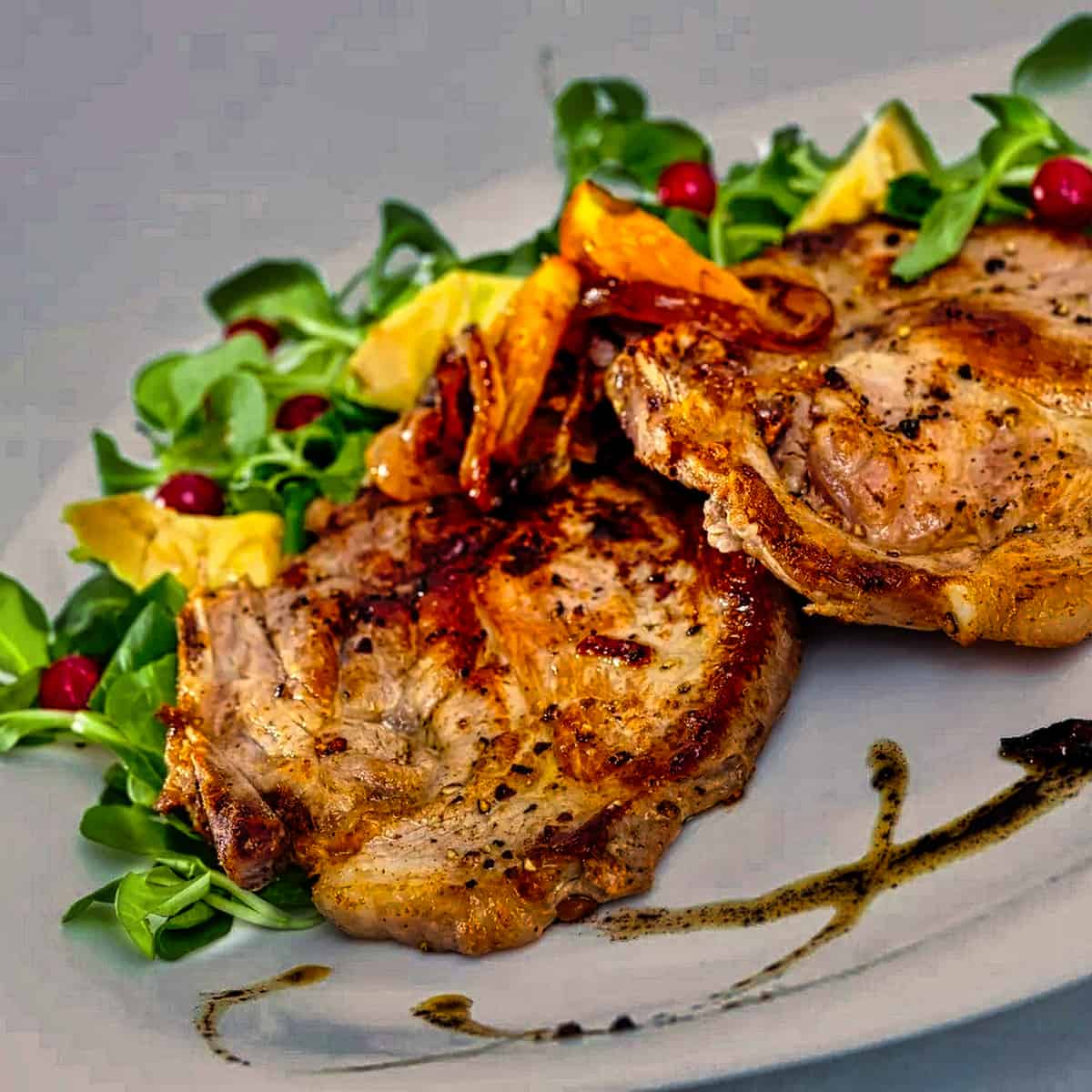 "Chuletas de cero a la Madrilena," as the name implies, is a Spanish recipes for pork chops cooked in Madrid. It is an easy and quick recipe, prepared in about 30 minutes. Looking for a new way to spice up pork chops? You may want to try this recipe, which serves four people.
Paprika, onions, and garlic smother the pork chops adding some big flavors without being too bold. Served with mashed or roast potatoes, it is a delicious Spanish dish, especially in fall or winter.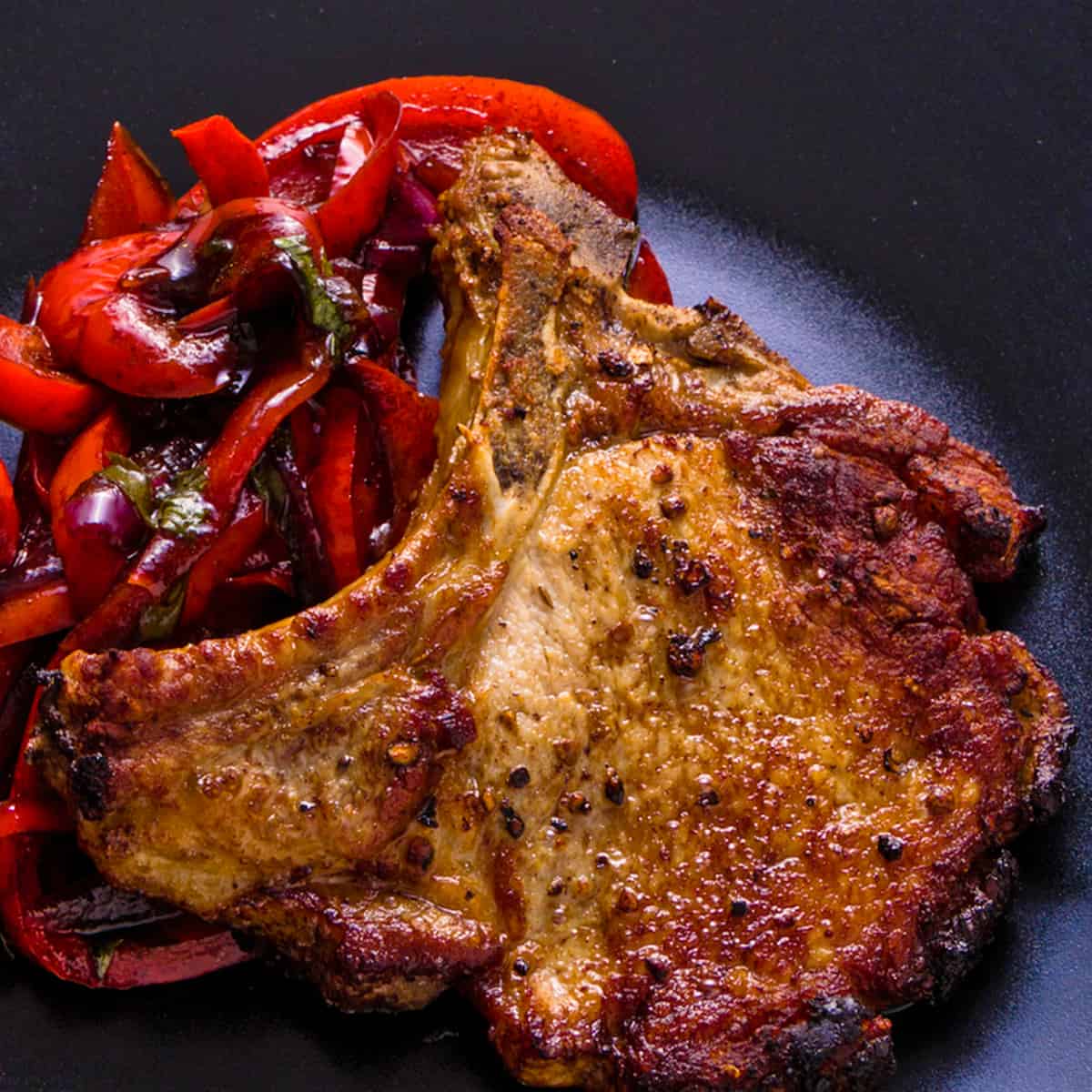 Use good chops, any type of potato, and, if you don't have peppers, a few anchovies or capers. his is a lovely dish that uses store-cupboard ingredients and good quality pork chops.
You don't need charlotte potatoes for this Spanish recipes for pork chops pick – any type, largely diced will work, and a jar of sweet red Spanish piquillo peppers will add a slightly smoky flavor. If you don't have any, add a few anchovies or capers when softly frying the potatoes, or some sauteed onions.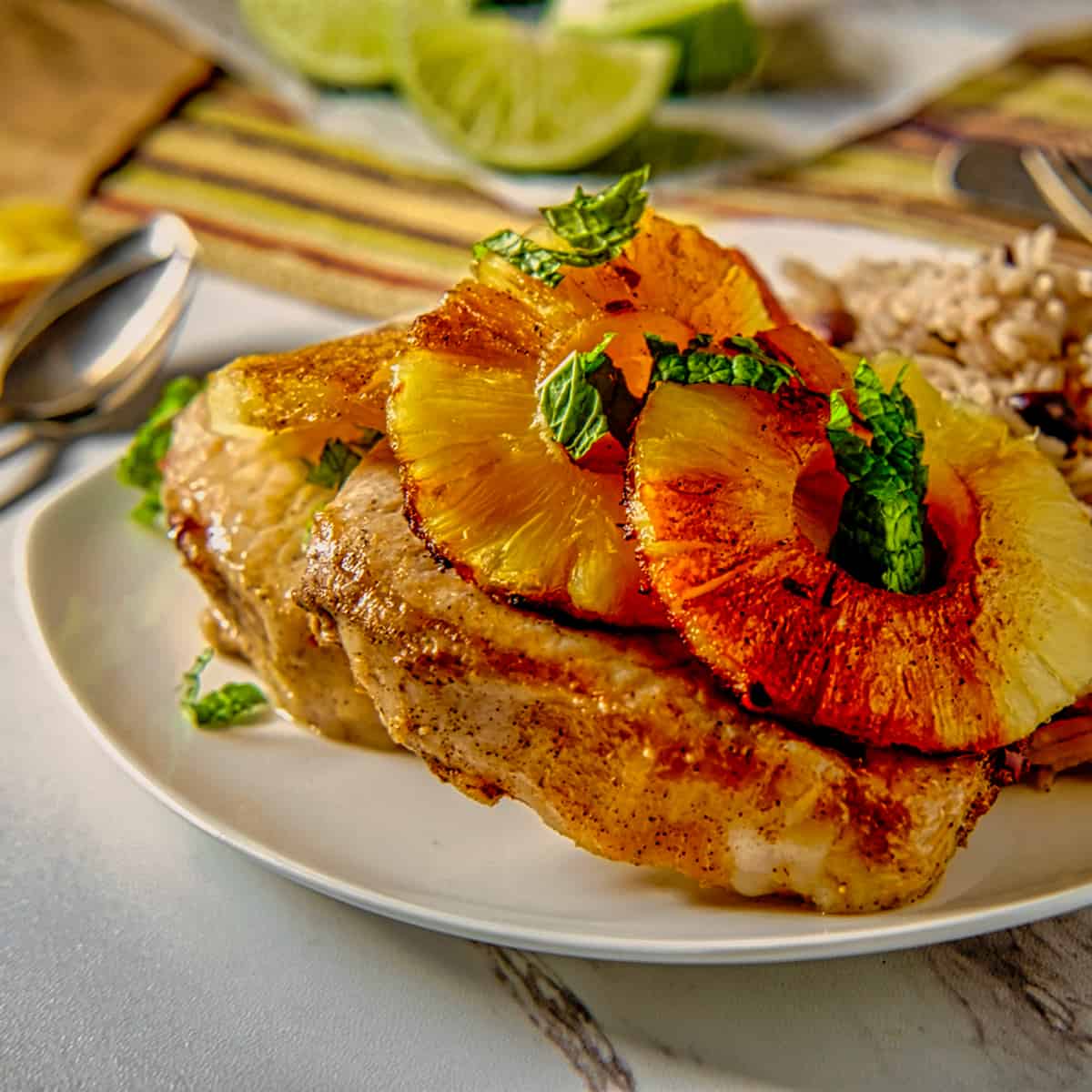 With Spanish-style flavors, these shoulder pork chops are baked to perfection with rice, peppers, and tomato sauce.
It's a Spanish recipes for pork chops that is perfect for a busy day family dinner. Just layer the ingredients in the baking dish and pop it in the oven. For extra depth of flavor, brown the pork chops in a little oil in a skillet before placing them in the baking pan.
The casserole makes a nice meal with a tossed salad or fresh sliced tomatoes.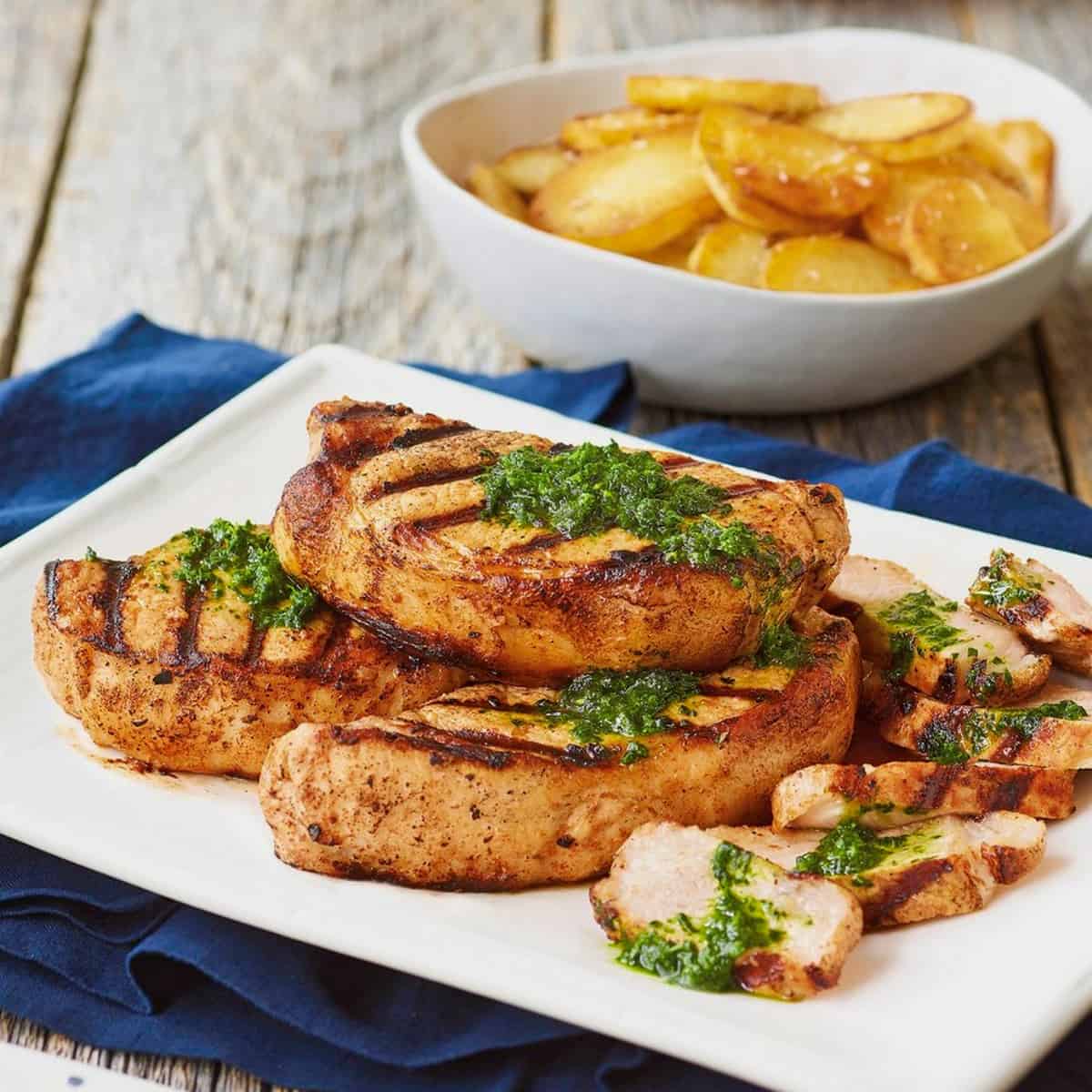 Purchase thick-cut loin chops from a butcher or a big box store such as Costco, as most supermarket offerings are too thin. Six chops can easily serve 8 people unless a very large meat portion is desired. This very Spanish recipes for pork chops version of traditional poor man's potatoes is sautéed in the flavorful oil from the marinade while the green sauce hails from the Canary Islands.
---
Want more ideas to round-out your Recipe Box?
A lot of great options are in these posts!
---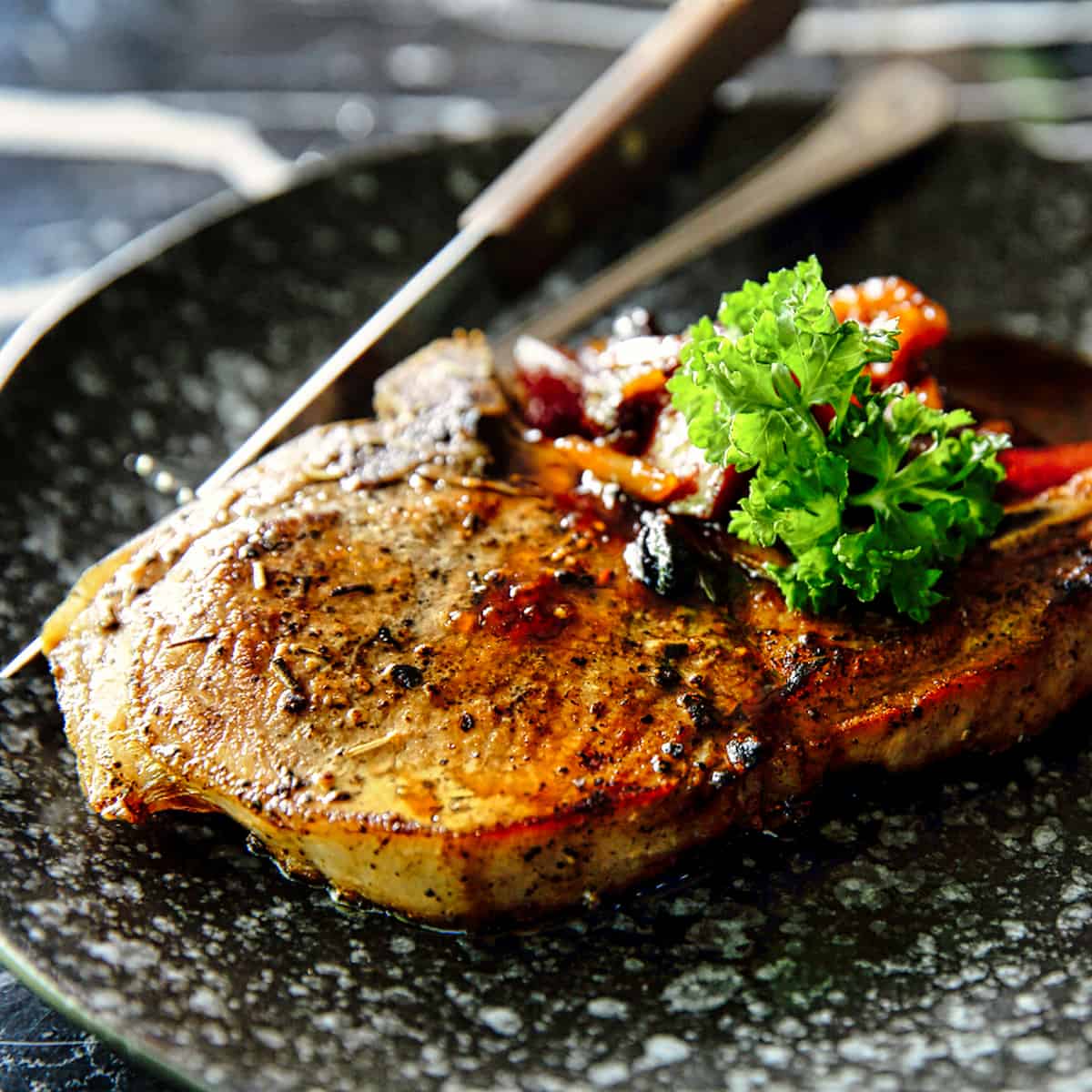 What Lamb is to the Greeks, pork is to the Spanish, and this simple dish illustrates the seasonings that are most prevalent in the grilled pork dishes of Spain. This is one of those Spanish recipes for pork chops that you family will ask for all the time.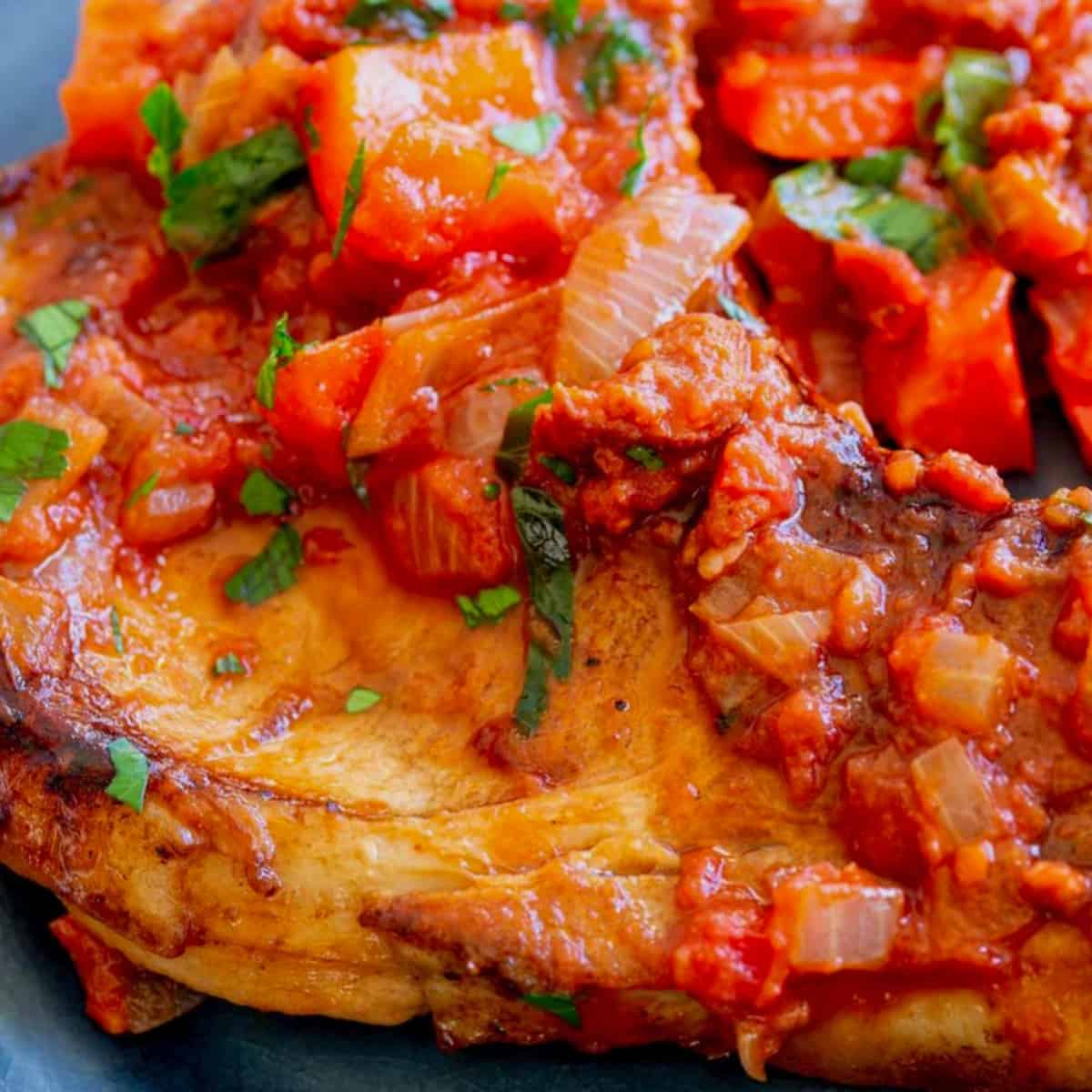 These Spanish recipes for pork chops make a delicious dinner idea that the whole family will love. A quick and easy recipe means you can have a Spanish pork chop on your plate in 30 minutes.The rich tomato chorizo sauce is easy to make. Serve it with some bread or rice to mop up the sauce, and your easy family dinner is done.
You can use bone-in or boneless pork chops for this dish. We recommend center-cut chops or rib end chops, and with our top tips, you will have juicy, tender pork in a delicious tomato sauce.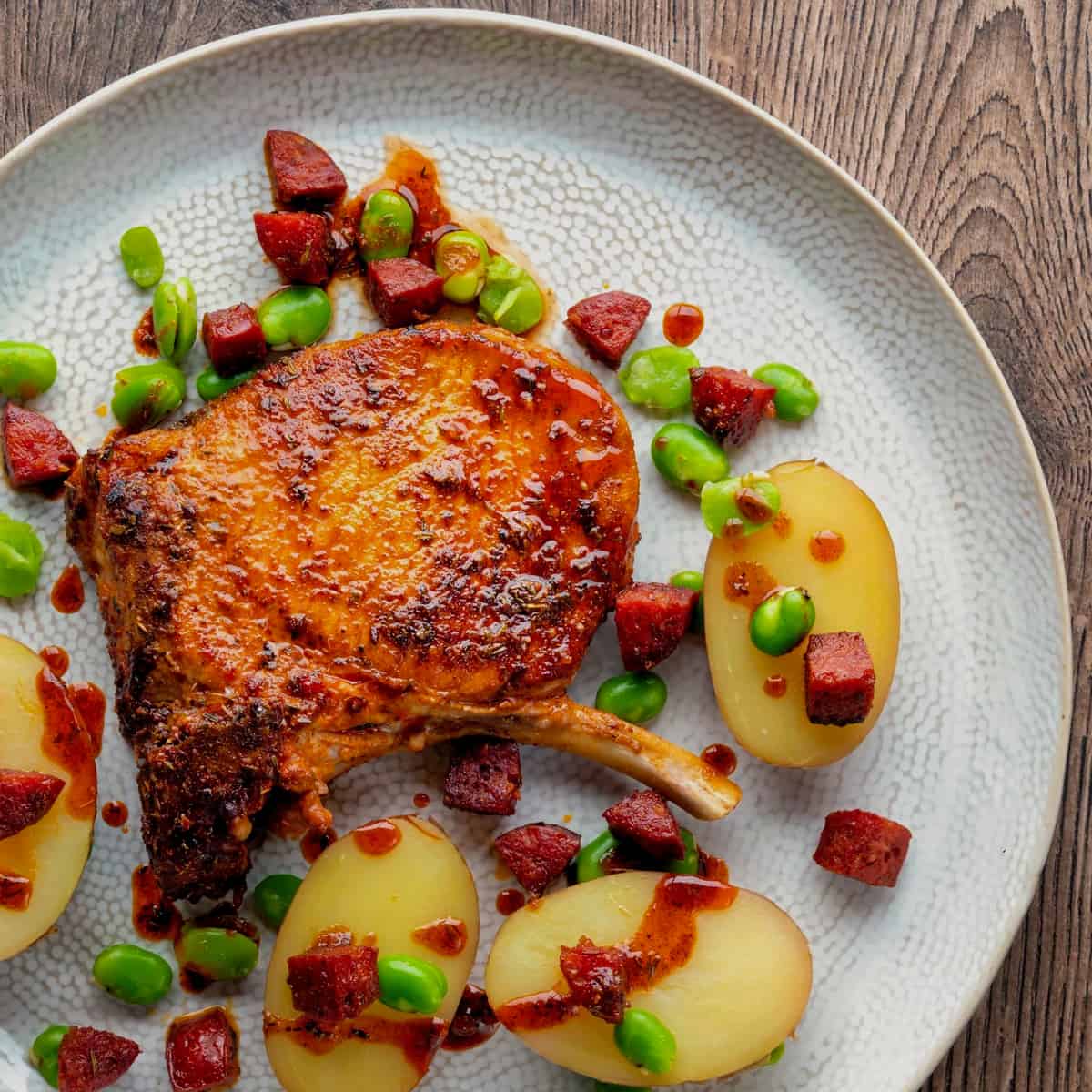 Spanish pork chops with chorizo sausage an easy meal, paprika, cumin and herbs are added before the chops a seared and finished in the oven. The paprika rich marinade can be added and cooked immediately or even better left for up to 24 hours in advance.
A herby spice paste is formed using olive oil and massaged into the meat for this Spanish recipes for pork chops version. The chops then get seared on the presentation side then flipped and finished in the oven with some diced chorizo sausage. It cooks in around half an hour give or take and it tastes absolutely sublime!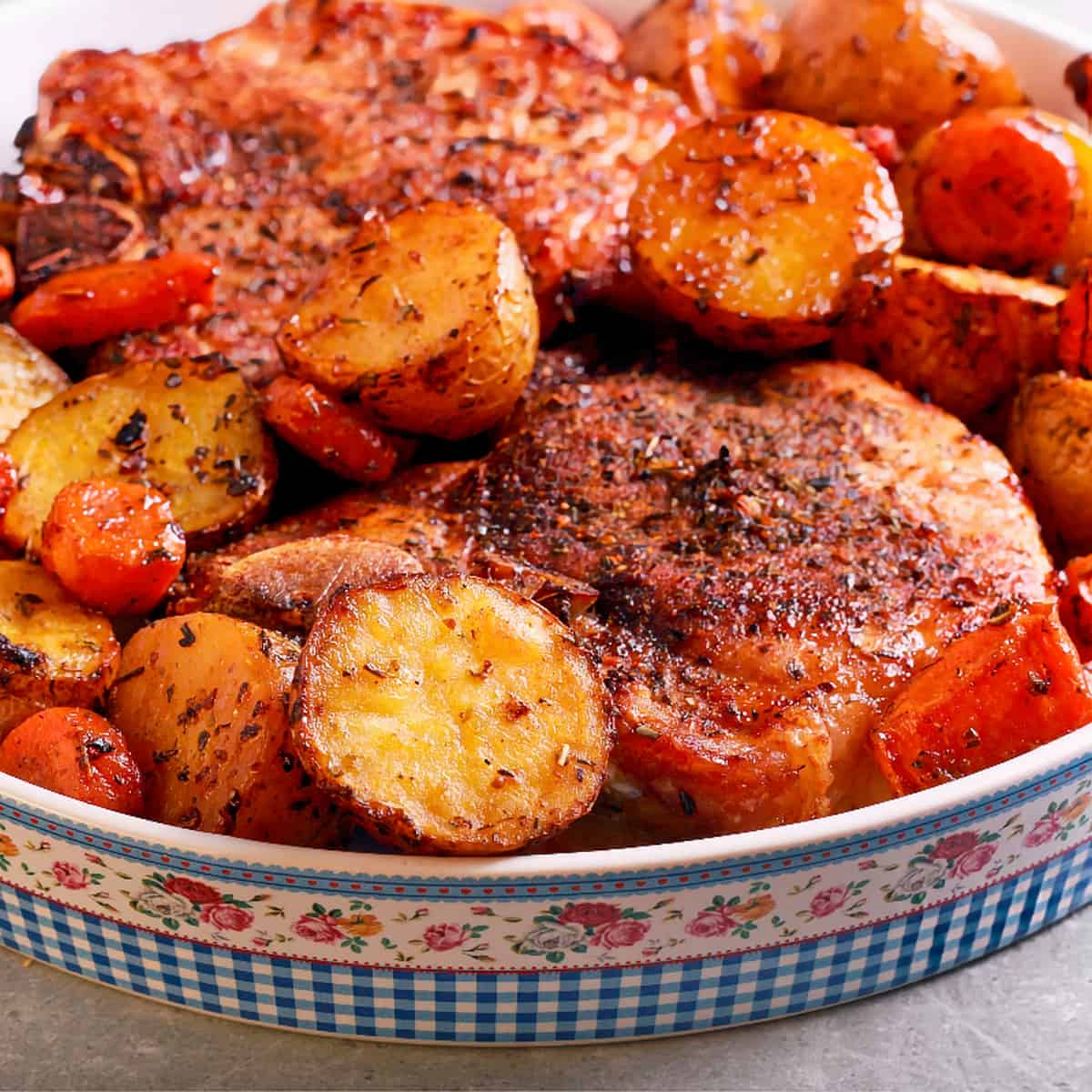 We've marinated pork chops with garlic, paprika, thyme, lemon and fennel seeds before roasting with new potatoes and olives. It's so simple but really packs a punch!
Anchovy-stuffed olives have a strong flavor that works well with pork's sweetness. If you prefer Spanish recipes for pork chops with something more mellow, go for unstuffed olives.
Pork is a staple in many cultures worldwide, and we use it in quite a few ways in our own kitchen. For this special meal, I decided to make Pork Chops a la Madrid for the family.
Because of the vast amount of pig farmers, we get to enjoy many different types of Spanish pork items and recipes, including these Spanish recipes for pork chops as well as the sides. This recipe is especially popular in Madrid, the capital of Spain.
---
You May Want to Join Our Boondocking Group on Facebook For More Information
You May Want to Join Our Campfire Recipes Group on Facebook For More Information
Discover our unique product testing journey at Our Big Escape. We bring real-world experiences and adventures into every review, ensuring authenticity and reliability. Dive into our process at
How We Test Products: A Journey of Discovery and Trust
, where every product is an adventure tested.