I thought it would be hard to find Spanish Vegetarian Recipes options and places that served them, but I was surprised by how easy it was.
Your Meatless Spanish Survival Guide to Spanish tapas
Traveling to different countries and living in a different culture can be scary and hard for anyone, and everyone knows that it takes time to get used to new things, especially food. Above all, those of us who don't eat meat tend to feel this truth even more strongly.
In other words, people who don't eat meat are a rare breed that is becoming more common. We call ourselves… vegetarians! Based on my own experience as a vegetarian living in Spain, I've put together a guide to Spanish tapas for people who don't eat meat so that you can order with confidence and enjoy your meal as much as (or more than!) your meat-eating friends.
You May Also Like: 25 Vegetarian Koredan Recipe Choices
Being Vegetarian in Spain
Spain is known for its abundance of ham and exotic seafood, which can be found in almost every "tapa" (small dish) on the menu. It is also one of the most traditional European countries that still doesn't know what a vegetarian is.
For example, almost every Spanish bar has large ham legs hanging from the ceiling and walls. Many Spanish restaurants have the leg they are currently carving (hoof and all) on the counter, while others have large sea creatures on ice waiting to be served.
Even though grocery stores are usually safe places for vegetarians and vegans, you won't be able to avoid seeing raw meat at any market or supermarket in Spain.
In short, if you are a vegetarian in Spain, you need to know that being a vegetarian is pretty much unheard of. When we are with people who eat meat, we often hear them say or ask things like, "What? Don't you eat meat? Not even chicken?" or "All right.
You still eat fish, right?" or "How do you even live without meat?!" "So, what do you eat? Lettuce?" or "I'd never be able to do that. "I like to eat too much," she said. As a vegetarian, I mostly get gasps, shocked, scared, or confused looks on people's faces, and the main question, "But how do you EAT?" If you are a vegetarian in Spain, this gets ten times worse.
The 25 Best Spanish Vegetarian Recipes Guide
---
---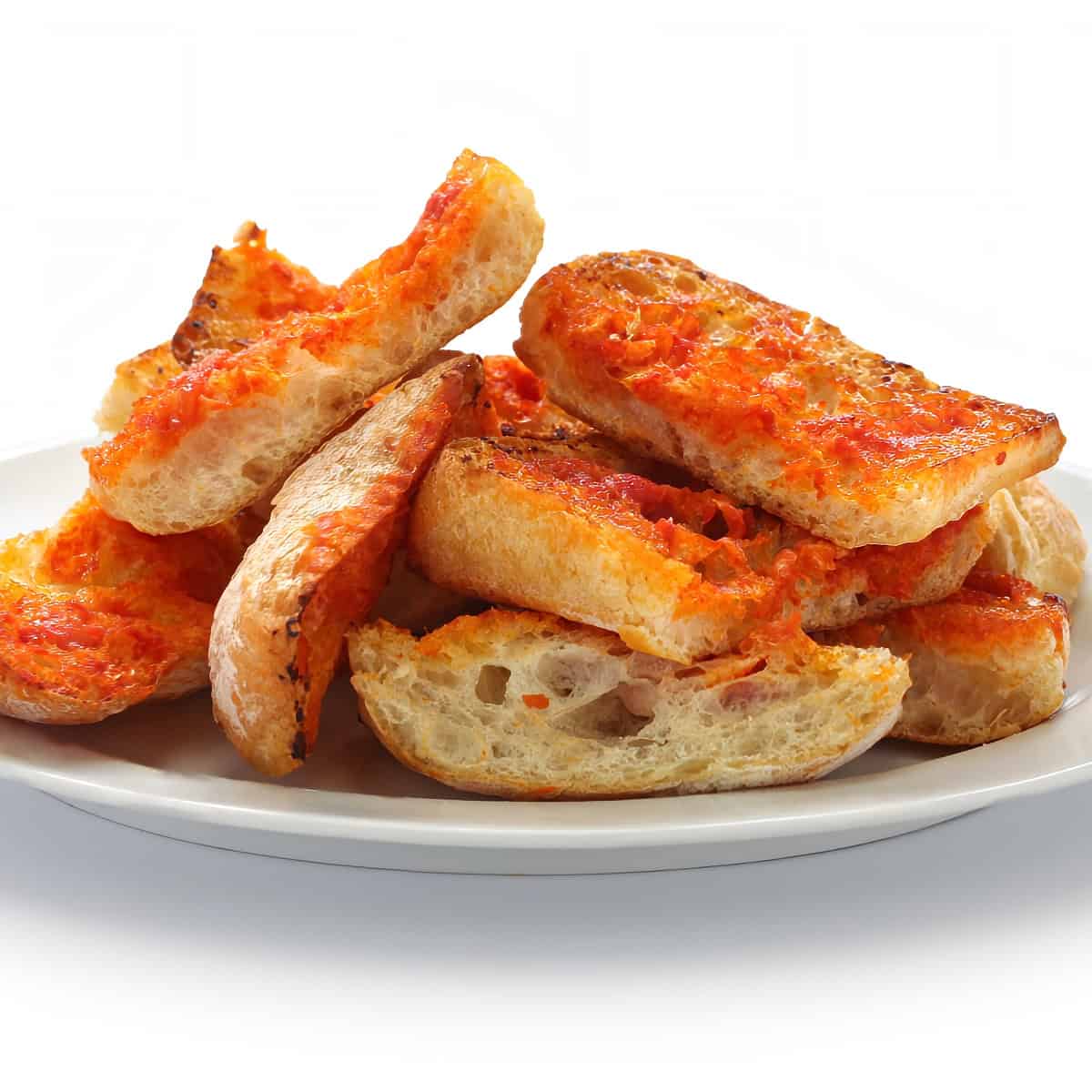 Breakfast in Spain is a frugal meal and Spanish vegetarian recipe that you might find is as well. We don't eat as much as other people, so the typical Spanish breakfast usually contains some kind of toast and a drink (coffee, tea, orange juice). Pan con tomate is one of the most popular breakfast recipes in Spain. I've read it's a tapa, but it's not, we only eat it in the morning, usually with coffee (I prefer a glass of any plant milk or orange juice).
It's made with simple ingredients: toasted bread, garlic, tomatoes, salt and extra virgin olive oil. I've also added parsley, but it's totally optional. If you're following an oil-free diet, just omit the oil, and if you don't eat gluten, use a gluten-free bread instead. It was originally made with stale bread, but we use toasted bread now.
These smoky, garlicky, cheesy mashed potatoes are irresistible! Smoked paprika and potatoes are a perfect pair, and in this recipe they make the most incredibly flavorful mash. Let this dish steal the show at your dinner table!
This Spanish vegetarian recipe uses toasted garlic, cheddar cheese and smoked paprika for flavor, basically all the strong flavors I could find. They work perfectly together- feel free to mix up the amounts of each- it doesn't really matter as its not too delicate a balance.
Spanish rice and beans is one of those dishes that's open to interpretation and doesn't strictly belong to any tradition. This vegan version is a great choice when you want something easy and hearty. Inspired by a number of interpretations of what's referred to as "Spanish rice," in this version, briny pimiento olives perk up the mellow flavor of rice and beans.
Brown or white rice: The rice is added to the pan once you do a quick sauté of onion, bell pepper, and garlic; brown or white rice both work well in this dish. It takes longer to cook with brown rice, of course.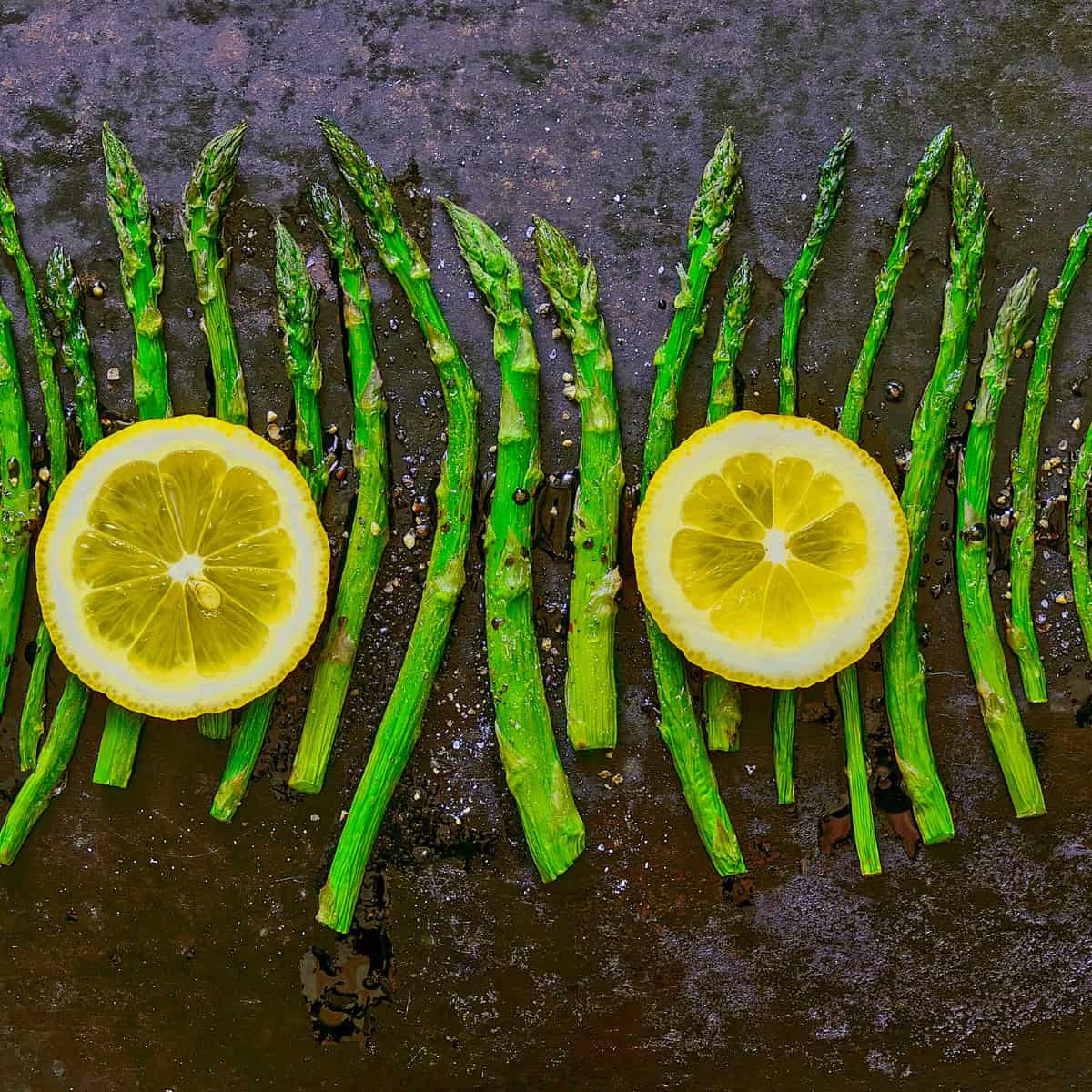 This simple combination of mushrooms and asparagus was inspired by the popular Spanish tapas (appetizer) dish, champiñones al ajillo. The original recipe uses only mushrooms, embellished with lots of garlic and parsley. Adding asparagus makes it not only more substantial, but gives it color and heft as well.
Both the mushrooms and asparagus are enlivened by red wine and other seasonings. The original mushroom rendition is traditionally served with slices of warm, fresh bread, so let's include it when serving this embellished version.
Halloumi and white beans baked in a rich, smoky, Spanish inspired tomato sauce! This is a simple but stunning one pot Spanish vegetarian recipe that is on the table in just 30 minutes. With lots of different serving suggestions, you will never tire of making this amazing halloumi bake for dinner.
And in this recipe, we are transforming tomatoes into a beautiful smoky sauce to house some creamy white beans and our favorite salty, squeaky cheese halloumi.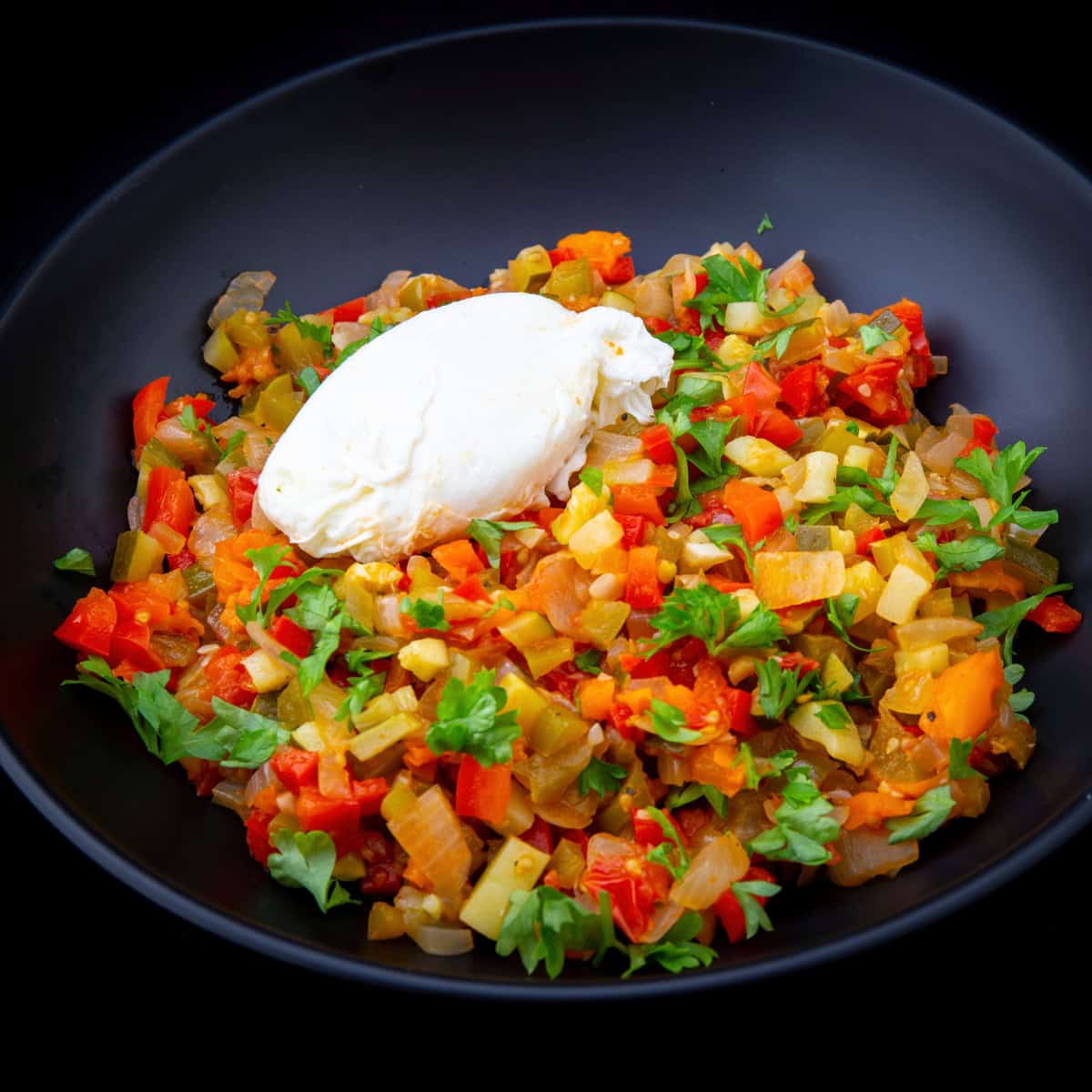 Having enjoyed traditional Spanish Pisto on many occasions during my travels, I've always wanted to make it at home and share a Spanish vegetarian recipe with you on the blog. It's a dish that brings a lot of warm memories and I hope you like it as much as I do.
Pisto is the Spanish version of France's ratatouille, Italy's caponata or Turkey's imam bayildi. It's a hearty vegetable stew made with eggplant, zucchini, onion, tomatoes, red and green peppers, and lots of olive oil.
Like with the other Mediterranean vegetable stews, the key is good quality olive oil (and lots of it!) and fresh, seasonal vegetables. Pisto is originally from the Murcia region of Spain but can be found in the rest of the country.
This Easy Escalivada Recipe is a simple yet incredibly delicious classic Spanish Tapa that serves as a side and can be coupled with virtually any dish or served as a Sunday brunch snack. It consists of perfectly roasted simple vegetables, bringing the most out of their natural flavors.
A beautiful example of a vegetable dish that doesn't need much more than oven roasting, basic seasonings such as olive oil, sherry vinegar, salt, and pepper to become the best Catalan roasted vegetables.
Pair this simple Butter Bean Dip with a bag of pita chips or a loaf of crusty bread, and you've got the perfect campfire appetizer to hold everyone over until dinner. We adapted this butter bean dip from a recipe we found on Serious Eats, which itself was an adaption from multiple different Spanish tapas sources.
While some of the ratios changed, the main elements remained the same for this Spanish vegetarian recipe: big and creamy white beans, tomato paste, garlic, shallot, olive oil, and paprika, stewed together and served warm.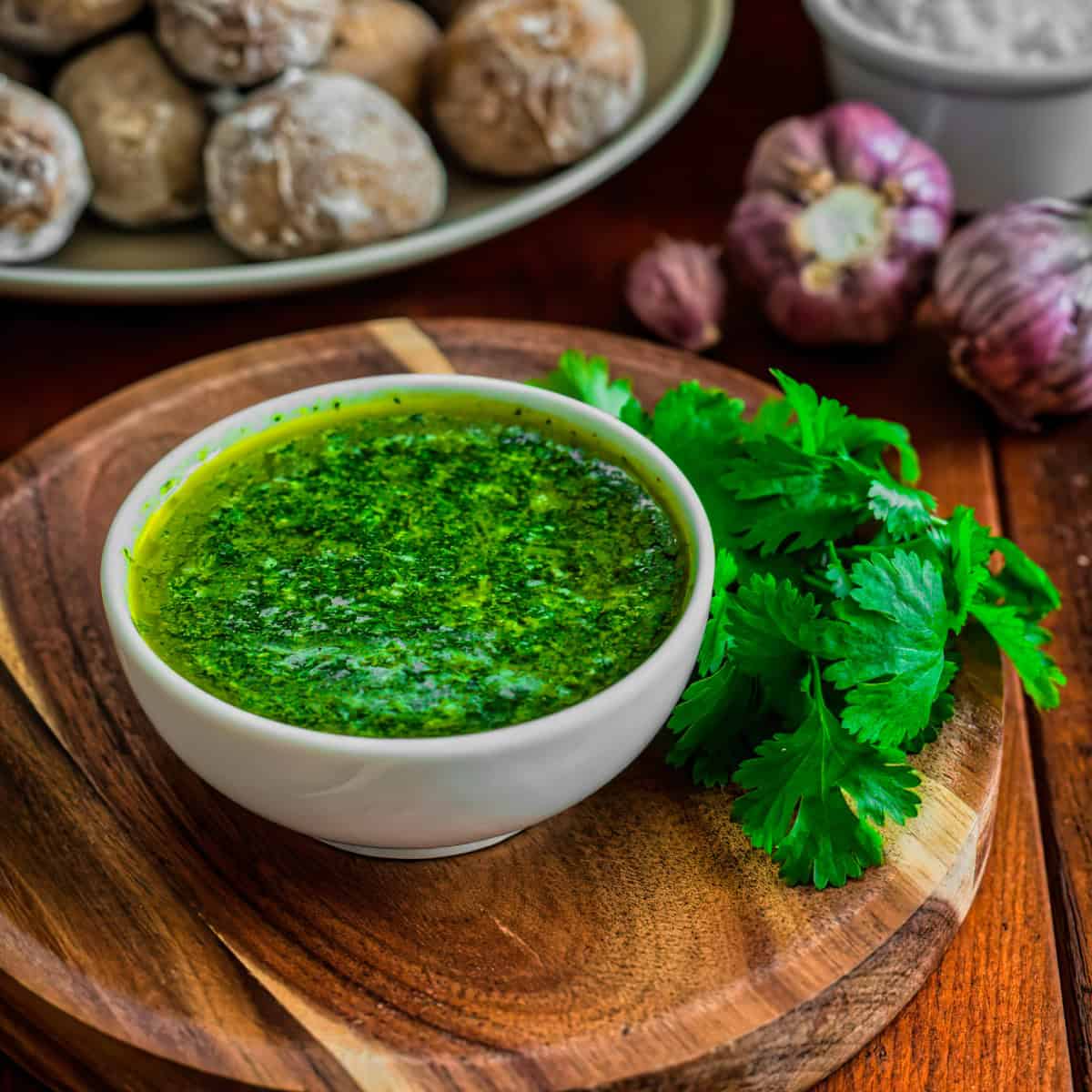 Mojo Verde: Canarian Green Sauce made of cilantro, garlic, olive oil and cumin is perfect for roasted vegetables and bread and just takes 5 minutes to make. Mojo Verde is a Spanish vegetarian recipe that I've been making for years.
It's so versatile it fits to almost everything I like: roasted vegetables, potato pancakes, potatoes (especially potatoes!), fresh bread, soups, salads, beans… If you decide to throw a Canarian party, I bet this sauce will disappear within minutes.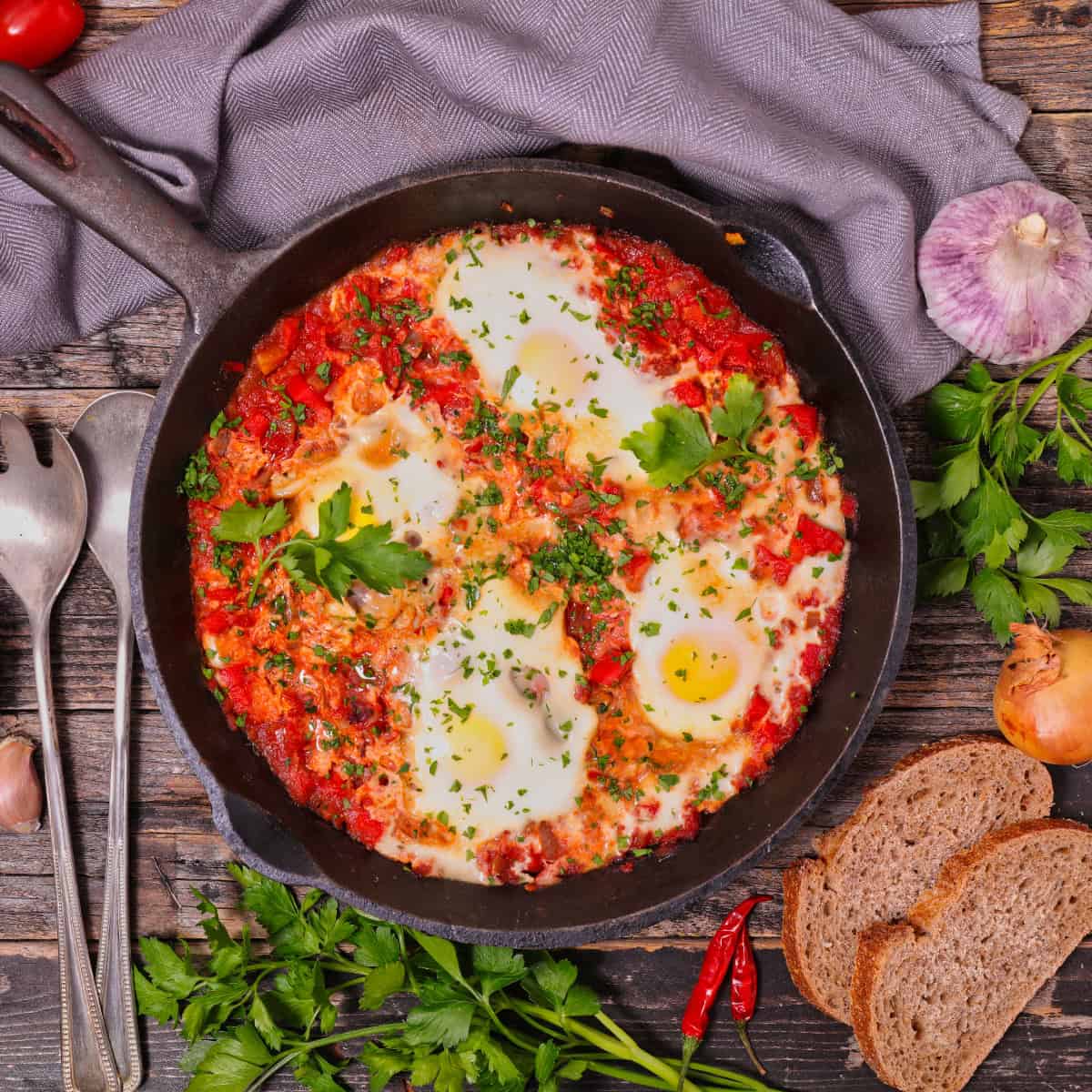 Shakshuka is a fantastic dish to prepare when you're in the mood for a spicy, robust and savory egg dish. Perfect for breakfast or as a light lunch or dinner, my mildly spicy and extra flavorful shakshuka recipe has a bit of a Spanish slant, packed with spices, peppers, onions, and a sprinkle of Manchego cheese!
This classic Spanish vegetarian recipe for shakshuka (or shakshouka) is a unique and delicious dish of Tunisian origin in which eggs are gently poached in a rich and spicy simmering tomato sauce filled with peppers, onions, garlic and fragrant spices such as cumin and paprika.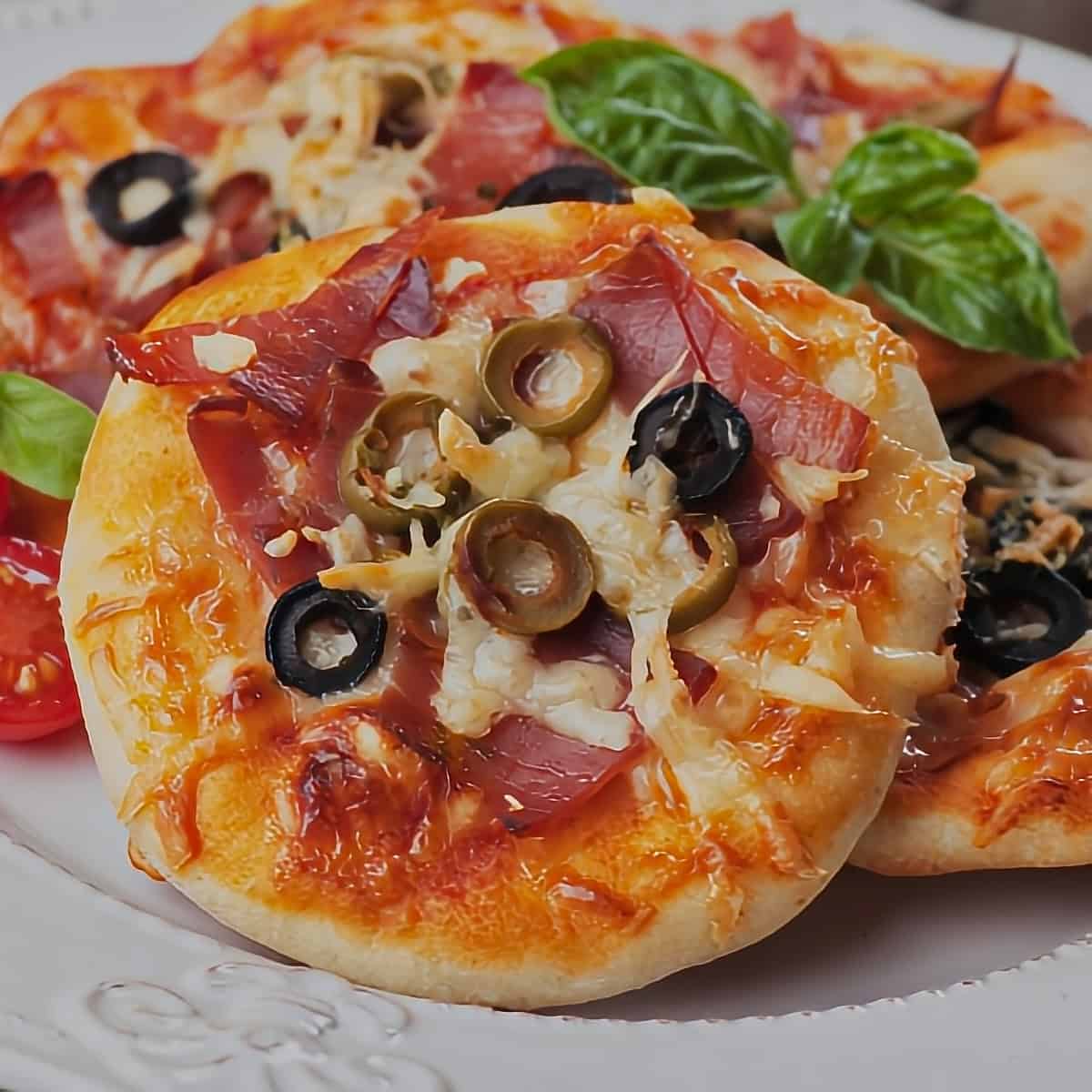 When I lived in Catalunya, one of my favorite things to buy in a few local bakeries was a slice of coca. It's kind of a Spanish pizza or flatbread, but with some key differences – while toppings vary, most have no sauce and no cheese. But don't let that put you off, this is one delicious slice.
Just as with Italian pizza, you'll find a few different toppings for Spanish pizza/flatbread. One that I saw regularly where I lived there is topped with caramelized onions, peppers and a little paprika. It's incredibly simple, but works so well. Plus, it's vegan so lets more people enjoy a tasty slice.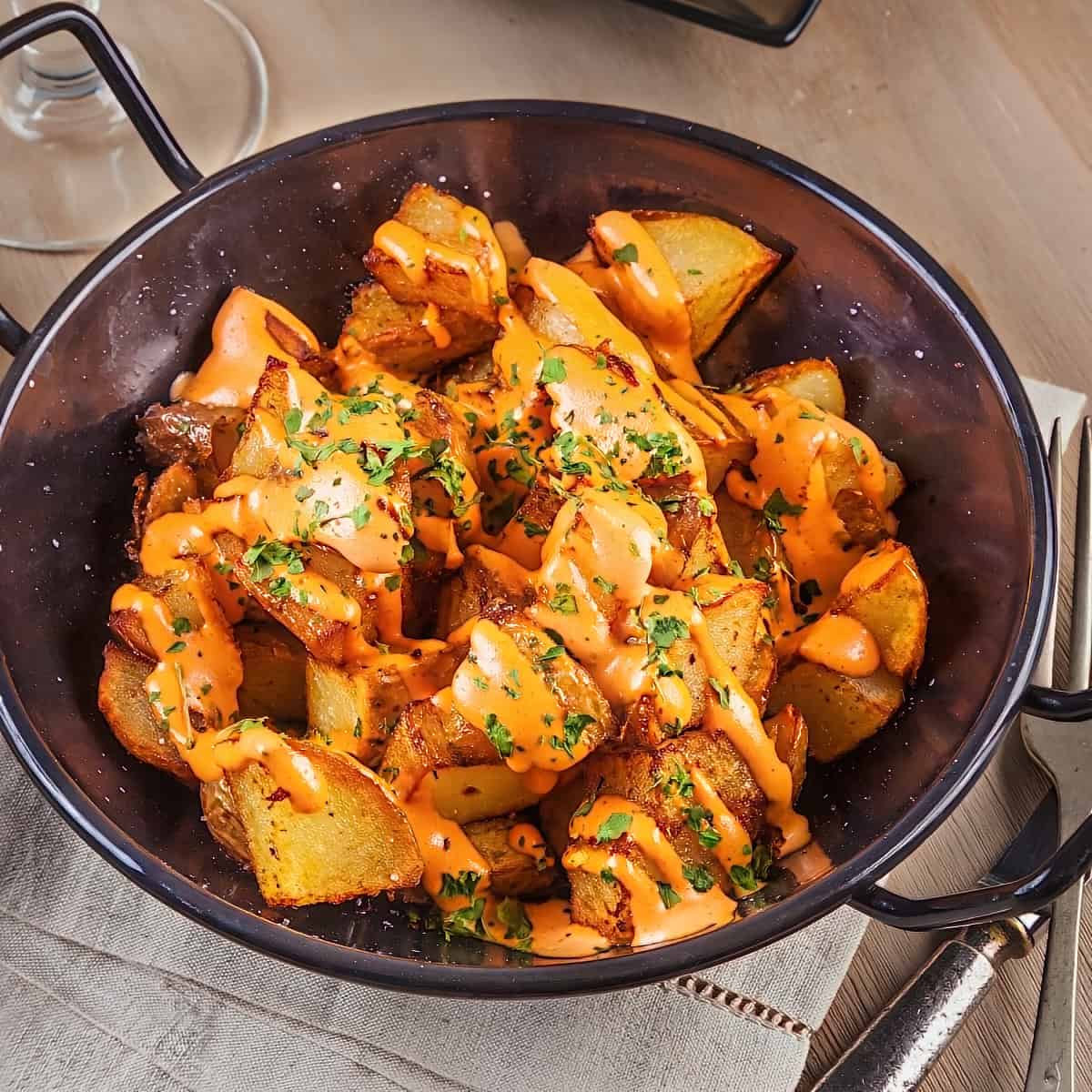 Try this Spanish vegetarian recipe for my favorite tapas recipe, patatas bravas made with two delicious dipping sauces – smoky romesco and garlic aioli! I cut mine into wide and thick "chips" for more crispy surface area, before tossing it with romesco sauce and drizzling with the garlic aioli!
For example, patatas bravas is a dish that will always make me feel warm and fuzzy inside because I have so many happy memories enjoying it. We went to Cafe Sevilla and drank sangria and ate paella and patatas bravas and ceviche, and I'm pretty sure I decided I could marry him on that trip because he was so much fun to travel with.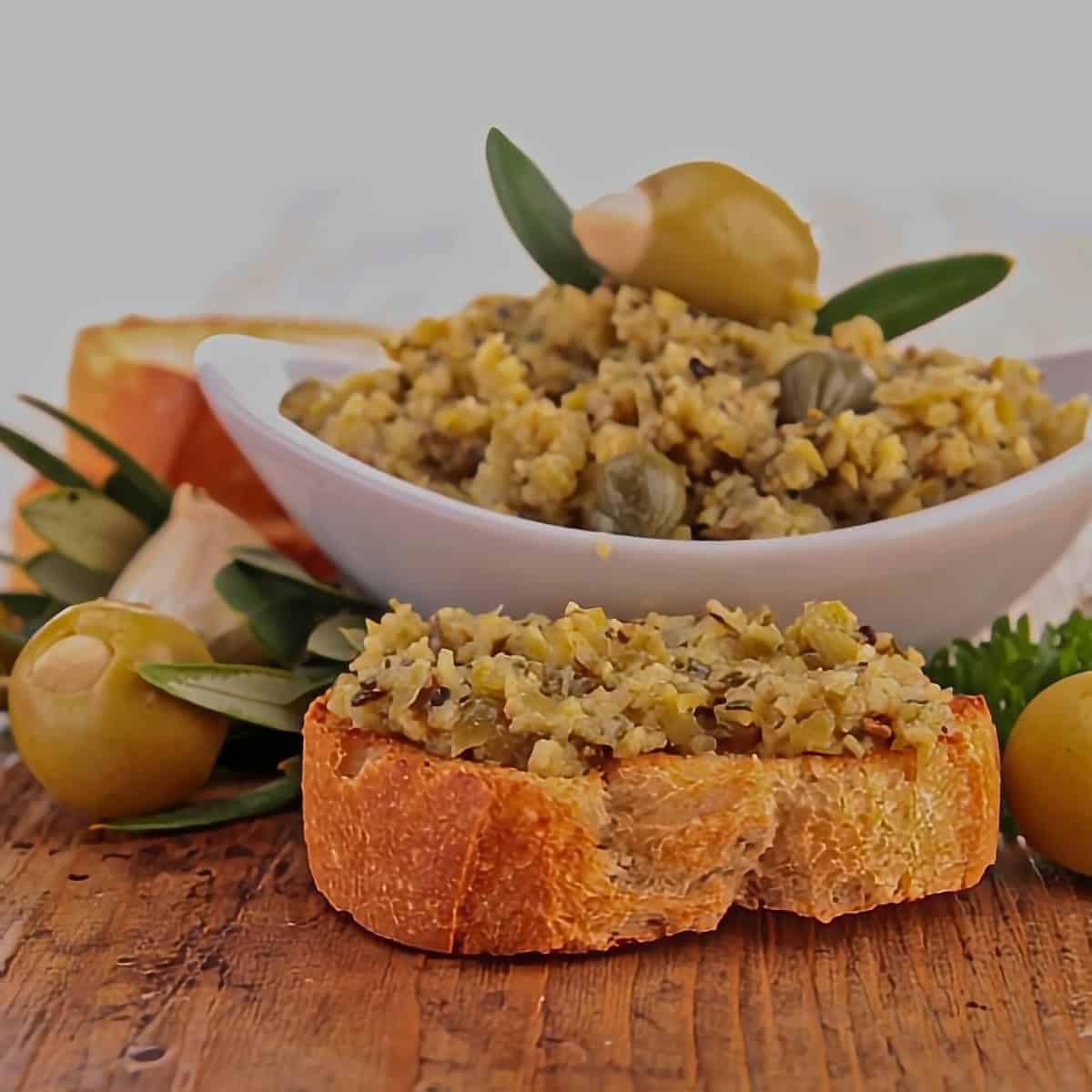 This Spanish Olive Tapenade, known as Pate de Aceitunas, is packed with flavors, easy to make and done in just 5 minutes. Spread it over slices of baguette, dip crackers into it or even add over some grilled fish. Either way, this promises to be the very best tapenade you will ever taste.
We had seen this in sandwiches from a local deli, but didn't know what it was until now. This is terrific on a sandwich! It's a fairly strong, exciting flavor that matches up well with ham, crackers, and rustic kinds of bread.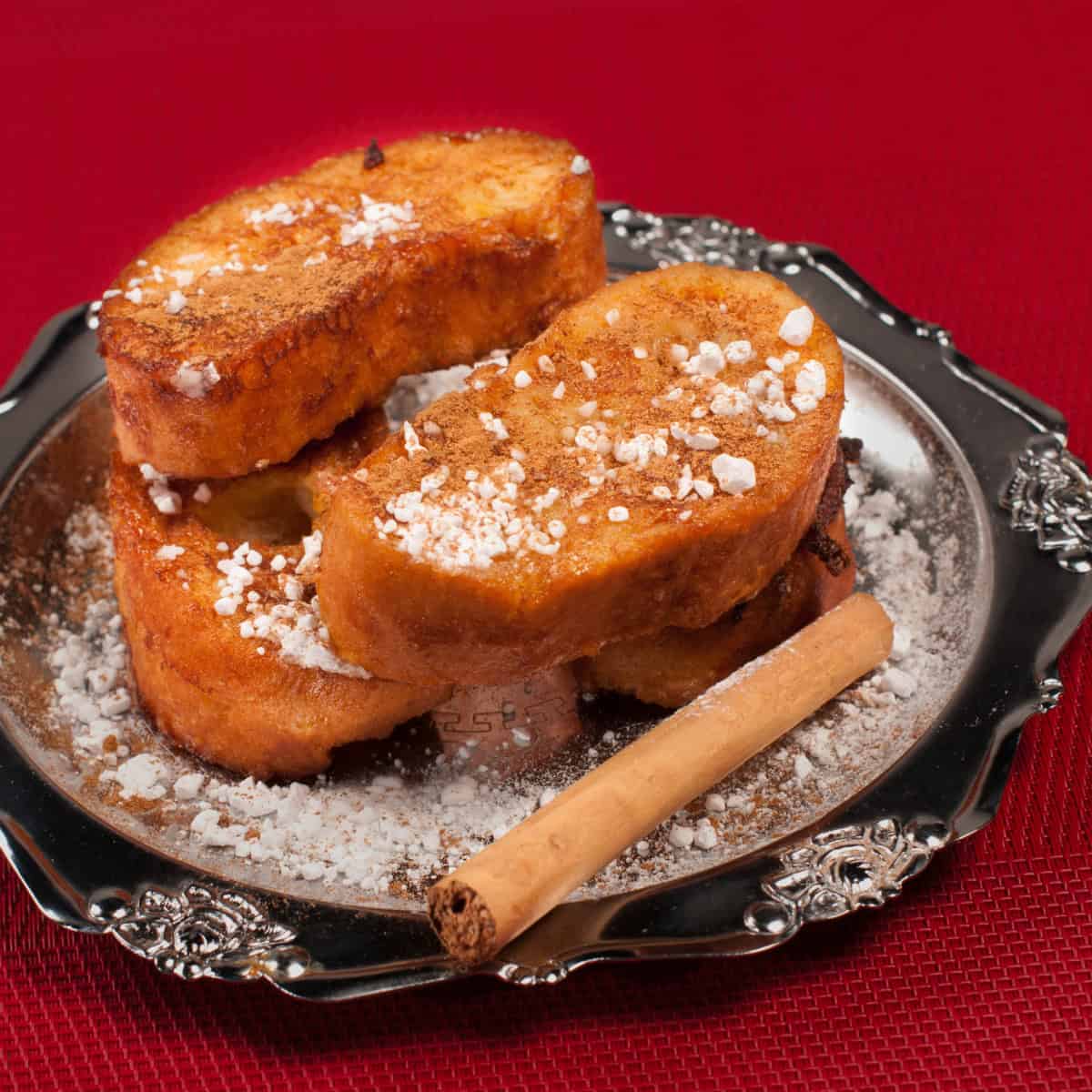 If you've never tried the Spanish version of French toast, called Torrijas, you are in for a real treat! The Spanish vegetarian recipe is simple and includes stale bread slices soaked in milk and eggs, pan fried, and topped with a sprinkle of cinnamon sugar or honey.
There are several dishes I fell in love with while living in Spain (including these simple Torijas) so be sure to check out my delicious Paella and Tortilla de Patatas recipes! The bread is by far the most important part when making Spanish torrijas.
In this Spanish vegetarian recipe I call for French bread because it's the closest thing I could find to what we used in Spain. However, you can use a baguette, challah or brioche bread. Slice the loaf in thick 1 ½ inch slices and be sure to let it dry out for a few days on the counter.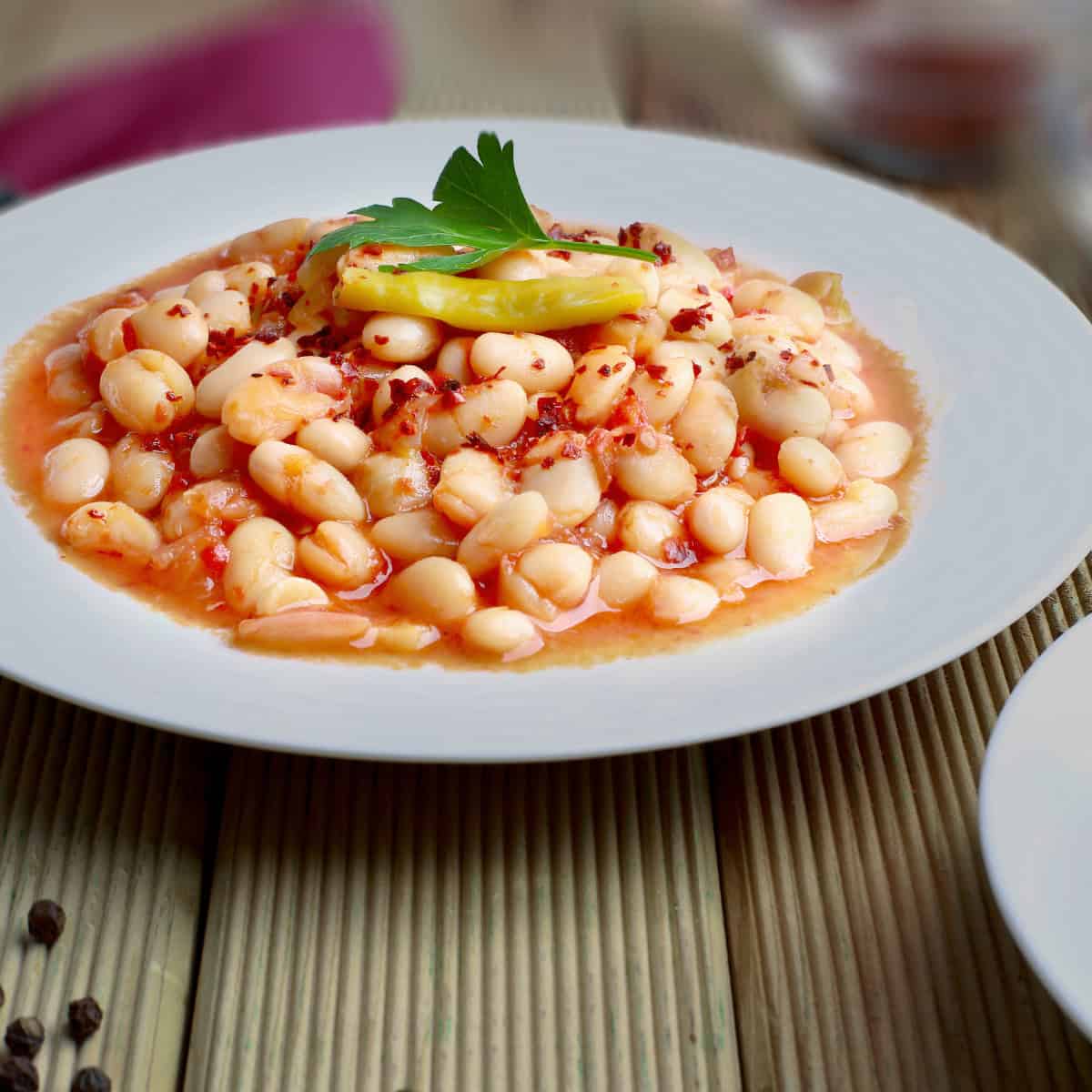 In Seville, Cordoba, and Granada, we often enjoy small plates of white beans with crusty bread. The cooks prepare the white beans with garlic and tomato. Sometimes the beans are cooked with chorizo or other meats.
We cook two varieties of these white bean tapas at home. Sometimes I make them vegetarian and sometimes with meat. Here, I share my basic Spanish white beans recipe. As a variation, check out my Spanish vegetarian recipe for white beans and chorizo too.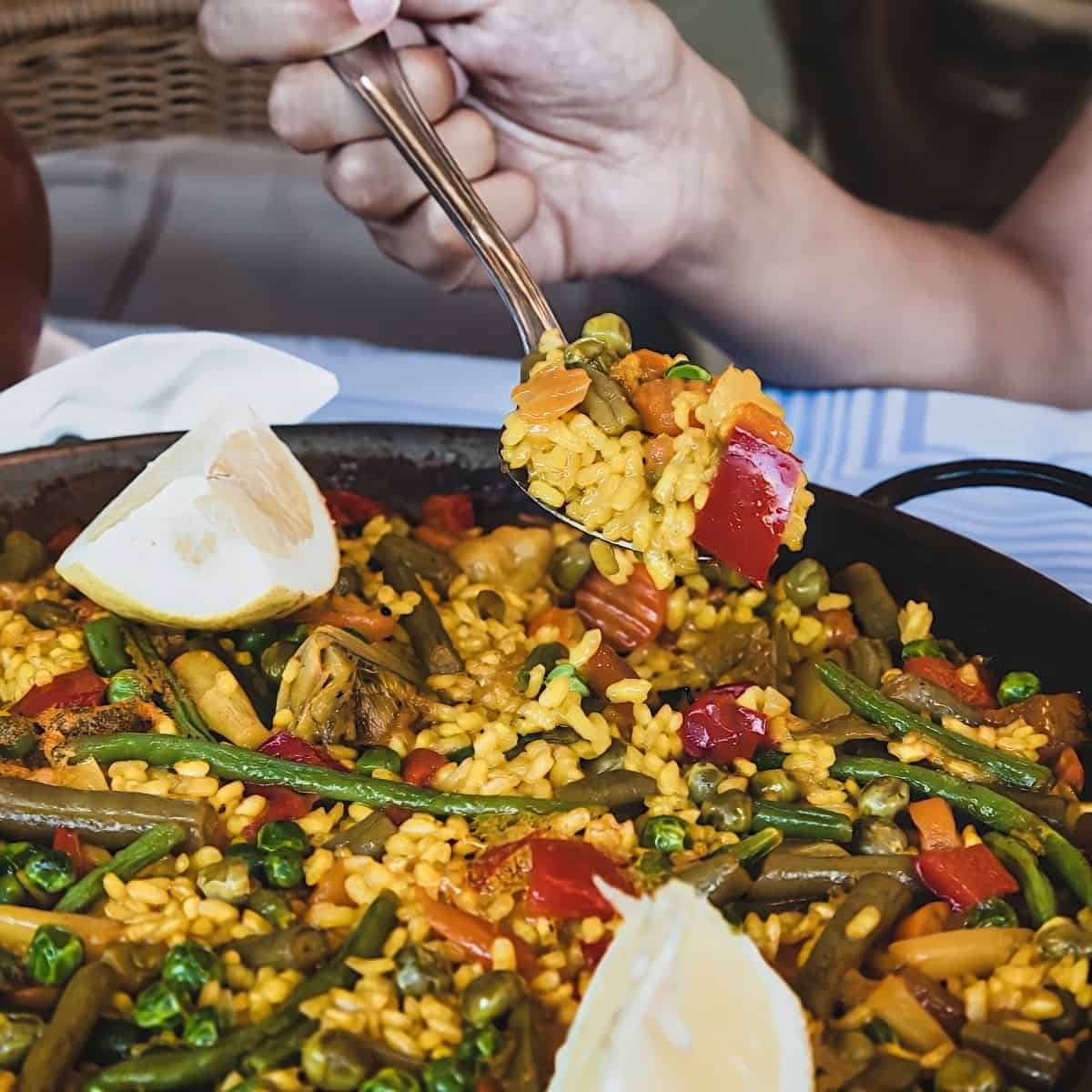 This vegan paella is bursting with flavor. Spanish rice is simmered in vegetable stock and wine, then combined with saffron, Spanish spices, and delicious veggies. We first made this vegan paella for an Easter Brunch, and have been serving it up for special occasions ever since.
This vegan paella is really simple to prepare in large quantities, which is why it's one of my go-to Spanish vegetarian recipes for family gatherings and it's extremely versatile – you can use any combination of veggies that you prefer and easily adjust the spices to your own taste. It's been a huge hit with my vegetarian and non-vegetarian family members alike!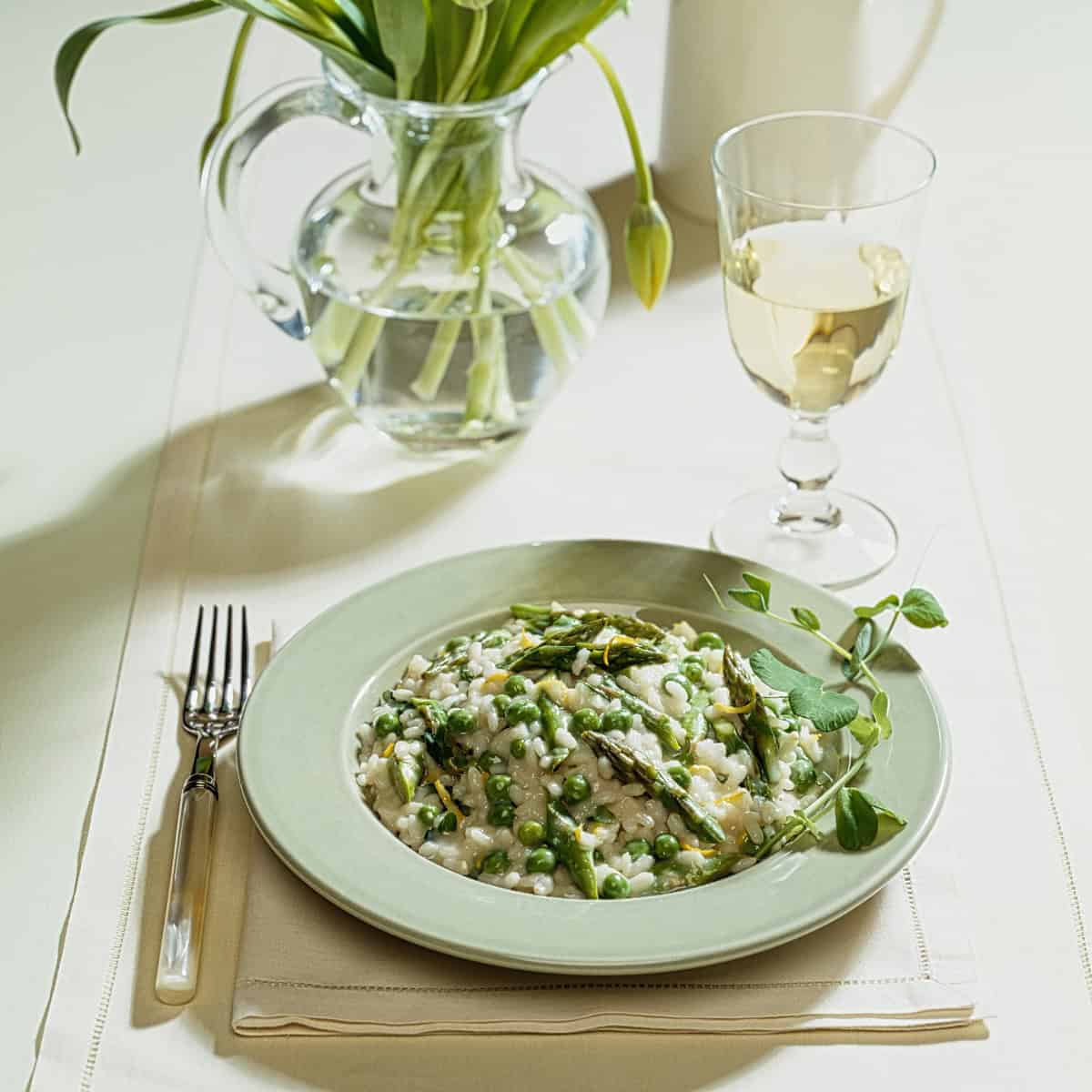 A Spanish vegetarian recipe pasta for carbonara that really packs in the flavor. The with manchego cheese and white wine sauce is creamy and decadent, and beautifully coats the roasted asparagus and garlic. With so much good stuff packed in every bite, no one will mind that it's meatless! It comes together in half an hour for an easy veggie pasta dinner.
This vegetarian carbonara looks so simple, but don't be fooled – it is mighty. This pasta looks simple, but it really packs a punch. Each of those perfectly al dente penne bites are coated in egg, olive oil, white wine reduction and grated manchego cheese. Every single bite.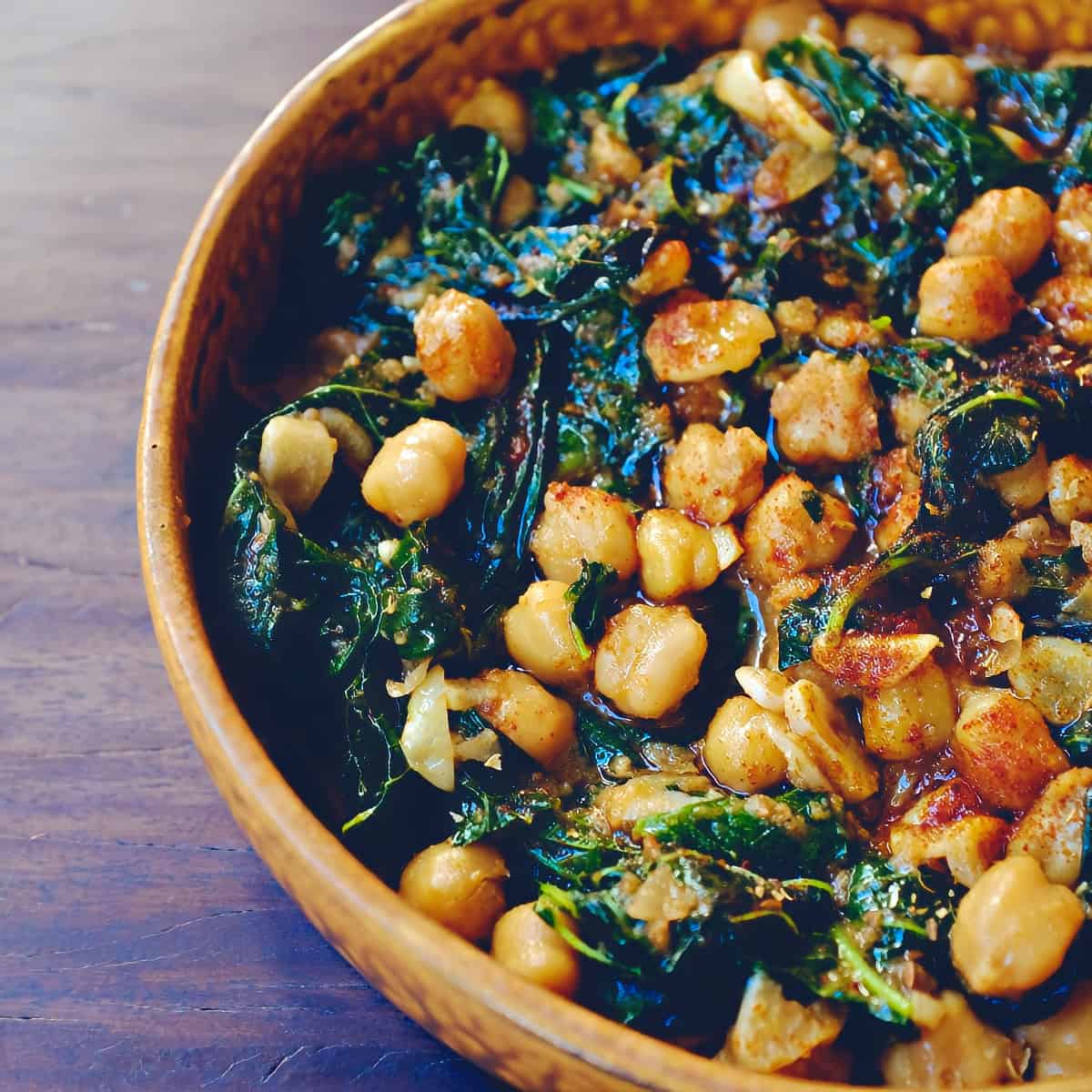 Sometimes can be hard to eat out as a vegan here in Spain, but it's not impossible and in recent years, the number of vegan or vegetarian restaurants has increased. In Sevilla is easy to find Spanish spinach with chickpeas (espinacas con garbanzos in Spanish) in many traditional restaurants.
It's common to use a lot of oil to make this delicious dish, but I prefer this lighter version, it's healthier and tastes amazing too. You only need 6 ingredients to make spinach with chickpeas: extra virgin olive oil, garlic, sweet paprika, spinach, chickpeas and salt (optional).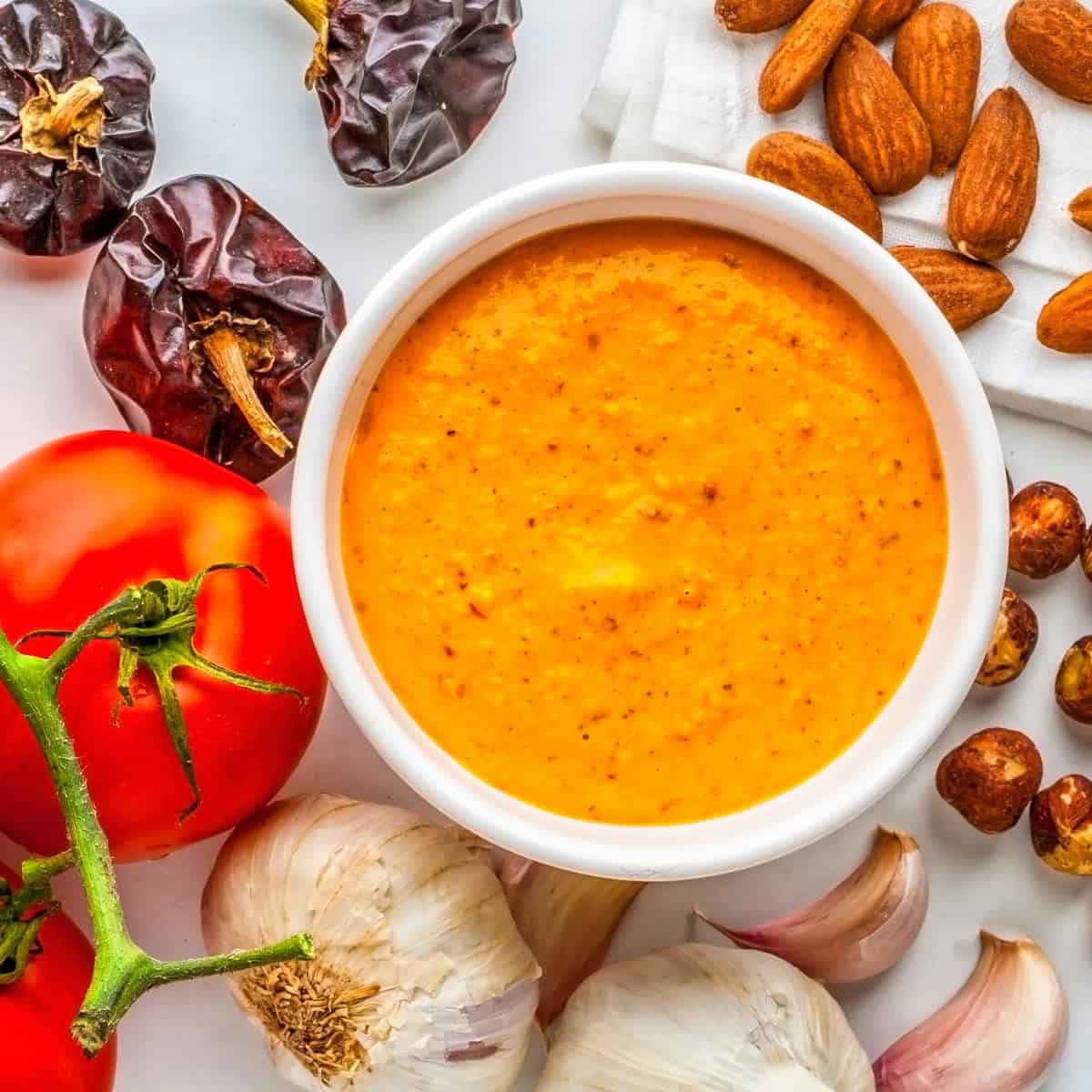 Romesco sauce is a Spanish sauce made from tomatoes, peppers, nuts, vinegar, and olive oil. It's most commonly served with fish and seafood or as a dipping sauce for vegetables but can also be used to season or to thicken seafood stews.
It's thick and creamy (thanks to nuts and bread) but naturally vegan and healthy. It's also packed with flavor, and easy (my Spanish vegetarian recipe uses only easy-to-get ingredients). You could call it Spanish pesto. My favorite way to serve it is with roasted cauliflower (roasted cauliflower steaks).
These Spanish leek croquettes are perfect for a tapas menu. They're easier to make than you would imagine and you won't believe how incredibly delicious they are! Of course I had to ask if the owners would be kind enough to give me the leek croquette recipe and I promised to give credit when I shared it.
I was so lucky! Not only did Crista agree to share the Spanish vegetarian recipe, but her son, Chef Julian had already made a YouTube video making the croquettes–I was over the moon!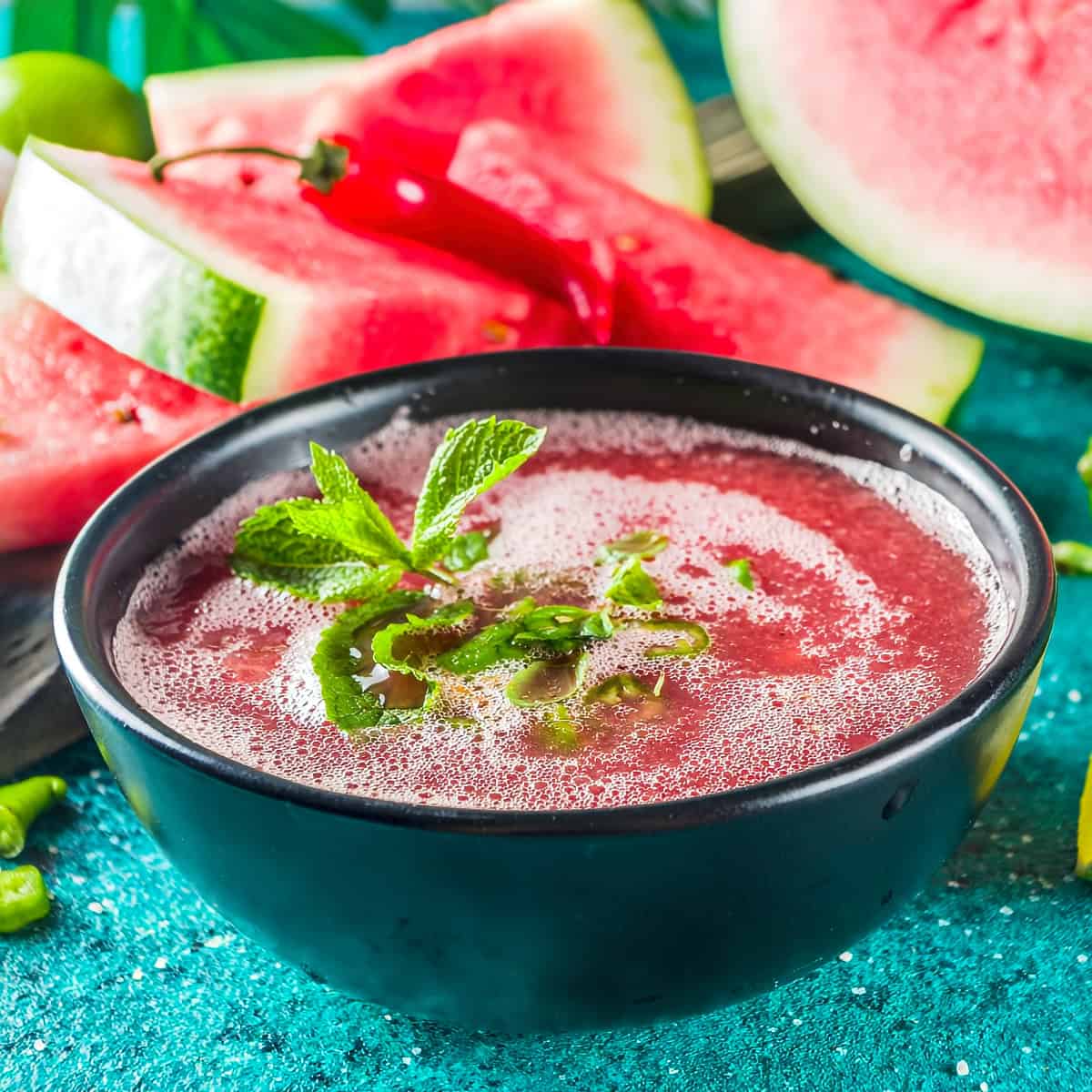 This watermelon soup is a cold, refreshing, and sweet-savory summer soup that is prepared in gazpacho style. It means blended raw without straining and serve chilled. This soup will surely cool you down on a hot summer day.
The traditional way to make this is to soak a stale bread, some garlic, and olive oil, and smash it in a mortar into a paste. Then add fresh veggies like tomato, cucumber, red pepper, red onion, and garlic and smash them some more.
This simple yet fantastic tapas classic is a must if you like rustic Spanish cuisine. Pimientos de Padron is sure to be found on the menu on just about every single tapas bar. However, it is actually very simple to make, so if you are longing for a bit of holiday atmosphere at home, pimientos de Padron is an effective shortcut.
You can serve pimientos de Padron as part of a bigger tapas buffet or as a delicious, savory snack. The perfect thing to enjoy with guests over a glass of wine. If you are looking for some inspiration for your next dinner party, think about pimientos de Padron.
Easy Spanish Rice is a simple and delicious way to make rice more exciting and a must-have side dish at any Mexican night or Tapas dinner party. Perfect fluffy rice with smoky paprika and a hint of chilli and it is all made in one pot. It's super versatile too.
We love a one pot Spanish vegetarian recipe (less washing up is always a good thing), and this is one that the whole family will love. No need to serve up plain rice – simply cook it with a smoky and spicy sauce and it is perfect for serving with tacos or fajitas, with grilled chicken or salmon, or as one of the dishes at a tapas dinner party.
Today's inspiration came from Spain. I made you my own version of a Spanish classic: garbanzos con espinacas (chickpeas and spinach stew). There are lots of different versions of this dish, some are drier than others, but I went for chickpeas swimming in lots of rich tomato sauce generously spiced with my beloved cumin, smoked paprika and a hintof cayenne pepper.
To top it all off, if you pair the stew up with brown rice, you'll get plenty of heart-healthy minerals, antioxidants, lignans, and dietary fiber too. The last one should keep you full for longer and curb your desire to snack.
My Spanish Almond Cookie recipe, also known as Polvorones, is deliciously nutty and very delicate — both the texture and flavor are incredible together! Polvorones are a wonderful cookie to add to your dessert tray around the holiday season!
My homemade polvorones, also known as Spanish Almond Cookies, are deliciously nutty and very delicate — the texture and flavor are incredible together. They're not too sweet and have a fantastic crumbly texture, which makes sense because they come from the Spanish word "polvo," meaning powder or dust!
---
You May Want to Join Our Boondocking Group on Facebook For More Information
You May Want to Join Our Campfire Recipes Group on Facebook For More Information
For More Photos Visit Our Instagram at Campfire Recipes Instagram Our Big Escape