Last updated on September 27th, 2023 at 02:03 am
You can create healthier stevia recipes for almost all your family's meals. Just exchange the sugar with Stevia. This works in practically any recipe. The exception is some bead recipes. Yeast will not ferment actual sugar alternatives. Your yeast will not rise. Like Stevia, aspartame, or xylitol, are not actual sugars. They are merely sweeteners.
Stevia is a South American plant that is sweeter than sugar and consuming it doesn't hurt you. In recent years, stevia has become more popular as a natural sugar substitute. It is up to 300 times sweeter than sugar, but it has no calories and barely any effect on blood glucose levels. (Note: It tastes like most artificial sweeteners, which is to say that it is slightly bitter.)
If you want to bake with stevia instead of sugar, you will also need to use the same amount of something else as a thickener, like apple fiber, to make up for the volume. If you need a thickener, but don't want to use one made from animals or if your recipe has citrus fruits or fruits like pineapple that don't go well with some thickeners, apple fiber powder would be the best choice. Apple fiber powder is a vegetable thickener that doesn't have any fat and gives our bodies vitamins and minerals, as well as fiber, which helps the body break down food.
1 tsp sugar = 2 to 3 liquid drops of stevia OR a 1/4 tsp powdered stevia (& then add 1 tsp of a thickener)
1 cup of sugar = 1 tsp of liquid stevia OR 2 tbsp of stevia powder (& then add 1 cup of a thickener)
FAQ's About Stevia Recipes
Can You Replace Sugar To Make Stevia Cookie Recipes?
The great news for those of us who love to bake is that you can use stevia in cookies by substituting it for sugar … with one caveat. Without sugar, your cookie dough has much less volume so you have to adjust the other ingredients in your recipe to make up for the lost bulk. (*see apple fiber powder above)
How Much Stevia Should I Use in a Stevia Cookie Recipe?
You're going to use 1 teaspoon of stevia for every cup of sugar that the recipe calls for. To make up for the lost bulk, you can use apple fiber powder to thicken your recipes. If the recipe calles for 1 cup of sugar, replace it with 1 cup of your thickener.
Does Stevia Bake the Same as Sugar?
The Stevia leaves are dried to form a powder, which can be used in baking – one teaspoon of stevia powder is about the same sweetness as one cup of sugar. It is important to note, however, that stevia does not caramelize.
Can I Switch Sugar Recipes With Stevia Recipes When Baking?
Stevia can be substituted for sugar in every instance. When baking you can use half the amount of sugar you normally would when using stevia instead. The liquid and powder are best to use when replacing sugar in baked goods. Although, in a few instances sugar is necessary, like when baking breads.
Does Stevia Change the Texture of Cookies?
Ideally, when you are creating a Stevia cookie recipe, you should only swap up to half of the sugar called for in a recipe to maintain the taste and texture of the cookie. Since sugar adds volume to a dough, your cookies are likely to lose volume. To make up for the lost bulk, you can use apple fiber powder to thicken your Stevia cookie recipes.
What Are the Best Stevia Cookie Recipes?
Honestly, it depends on which Cookie you like the most to start with. Our favorites are what we have put in this article.
Freedom Cookies: A Stevia cookie recipe for "Sugar Cookies"
Vegan Peanut Butter Cookies: A vegan peanut butter with Stevia cookie recipe
Healthy Chocolate Chip Cookies: All time favorite is the Stevie cookie recipe for Chocolate Chip Cookies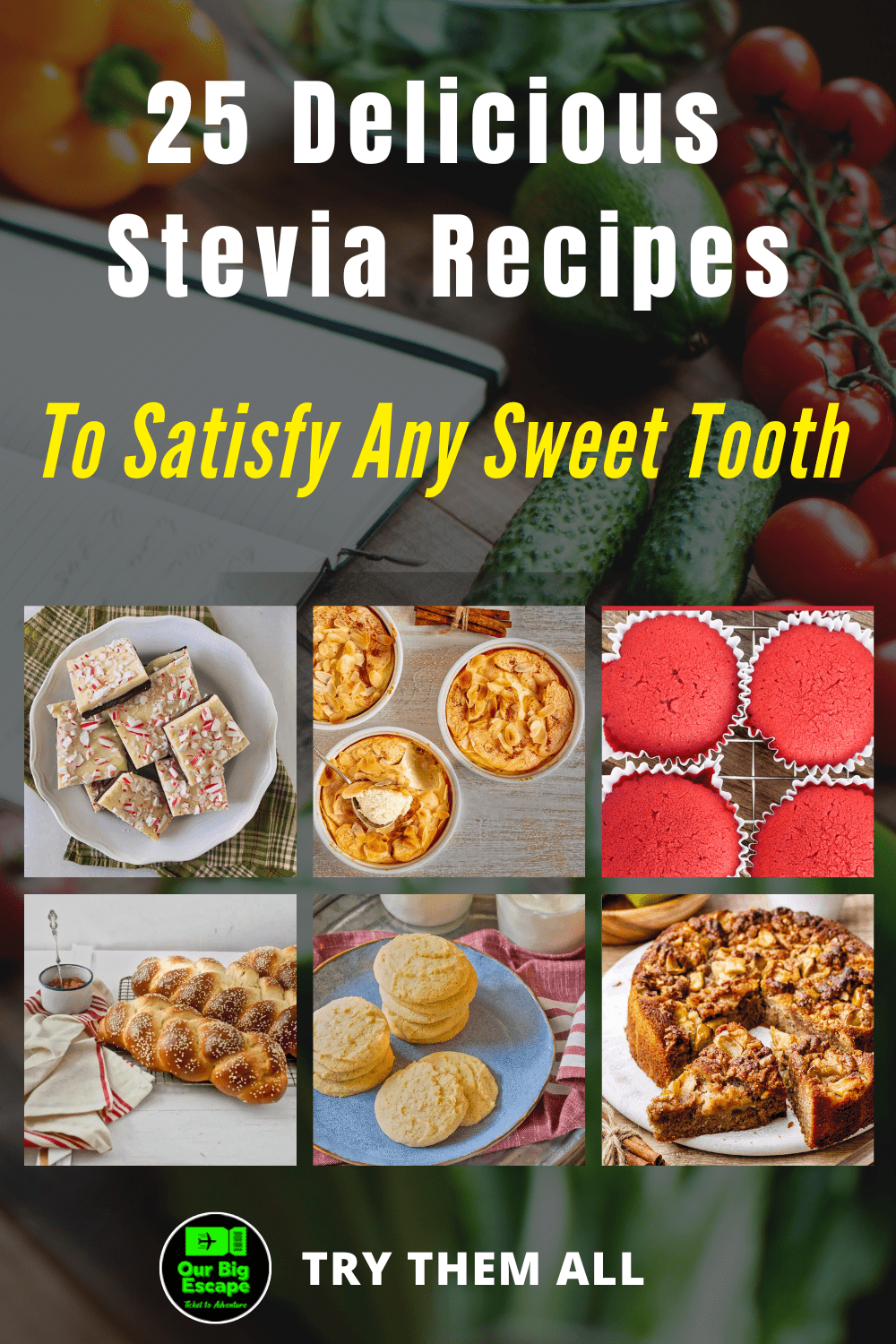 25 Delicious Stevia Recipes To Satisfy Any Sweet Tooth
---
---
check out our video
---
---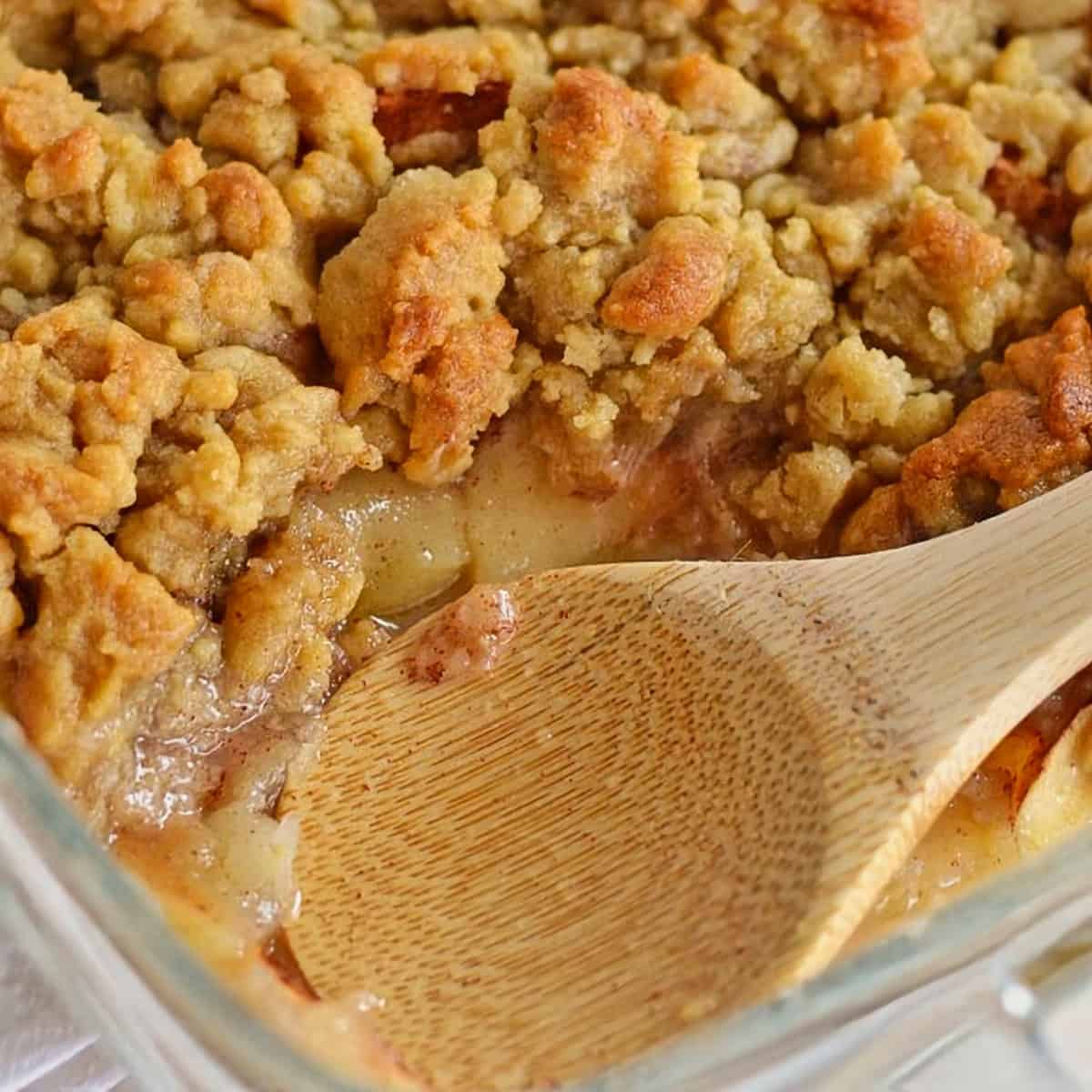 I felt like some Apple Crumble so I was sure to incorporate some Stevia Packets into the recipe.
This reduced the sugar by a ton because I also use a brown sugar stevia baking blend.
With juicy cinnamon-sugar apples at the bottom and a delectable crumble on top, nothing beats a good apple crumble.
If you don't think it's possible to make a crunchy crumble topping out of Stevia, think again!
All you'll need is to combine brown sugar Stevia with flour and butter, and voila, your crumble topping is ready.
Make it even healthier with coconut flour! One of many delicious Stevia dessert recipes you should try.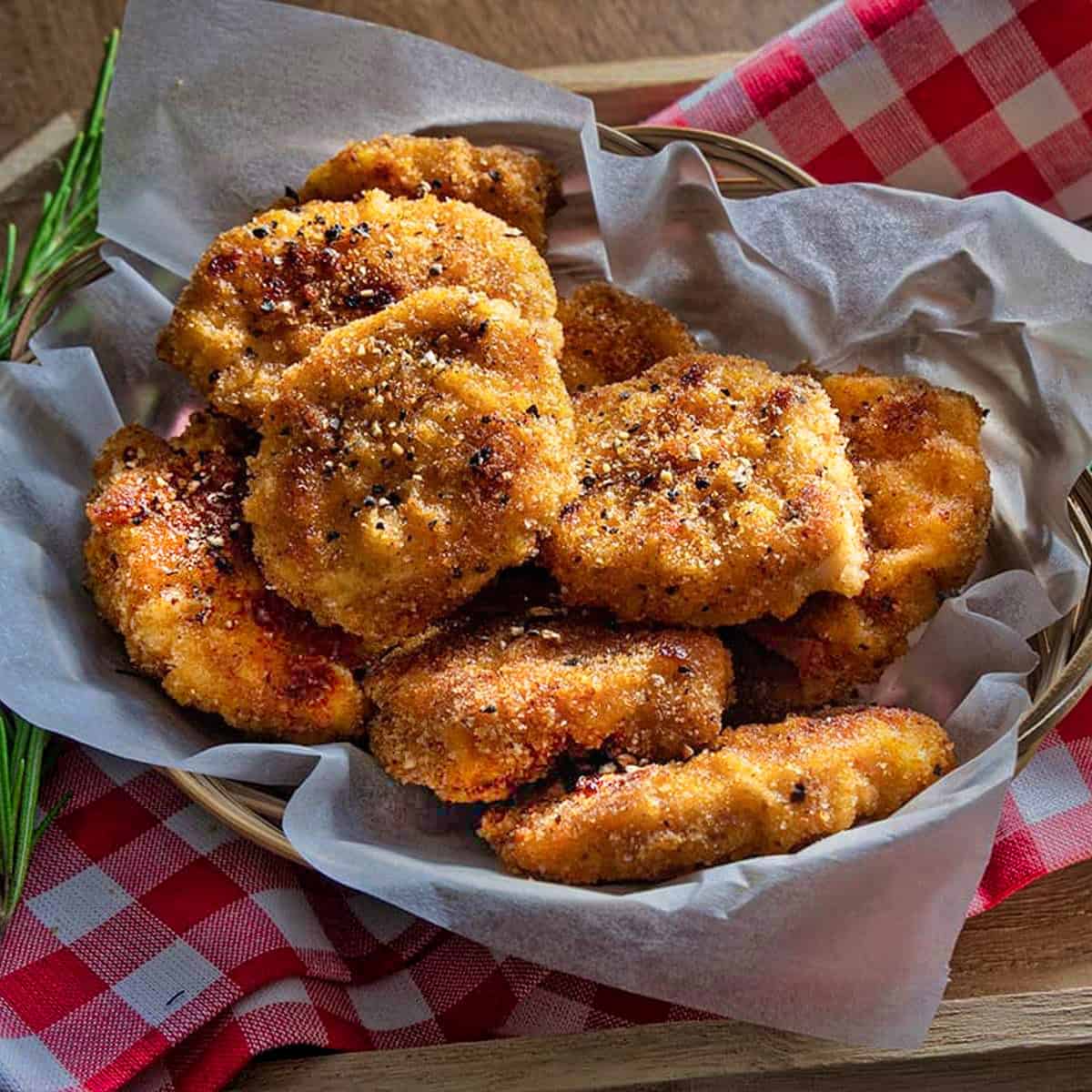 Crispy, tangy, healthy… This Stevia recipe is for anyone who finds it impossible to resist the finger-lickin' yumminess of skinless, boneless, and breaded baked chicken nuggets.
That's because traditional recipes call for added sugar in the dipping sauce, which can really pack on the calories and turn a protein-rich meal into a carbohydrate-dense disaster. Well, not anymore!
This Stevia recipe for Baked Chicken Nuggets call for stevia instead of sugar, making this an ideal recipe for health-conscious foodies! A Stevia recipe for an outstanding and healthy dish.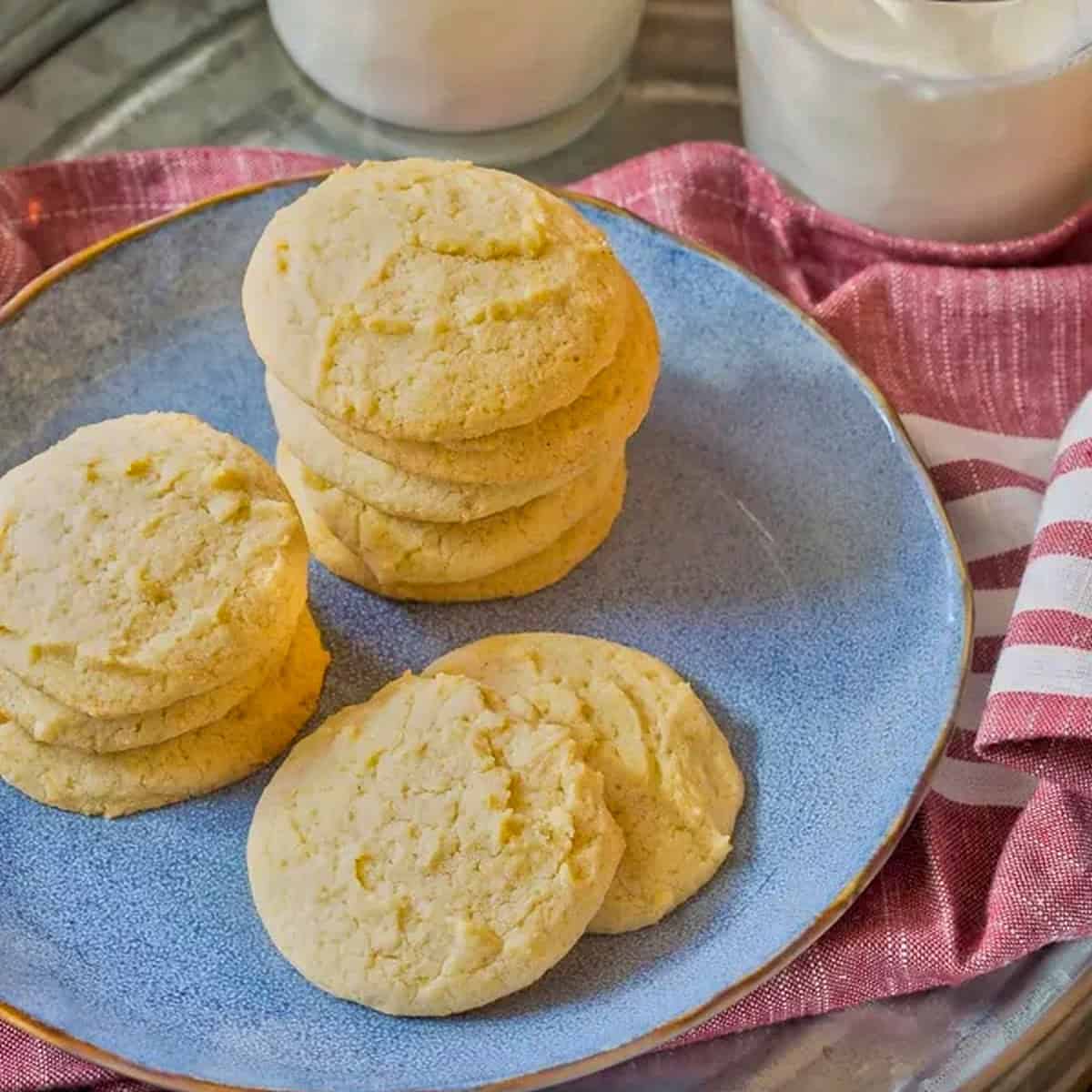 Here's a healthy take on the sugar cookie that's gluten free, dairy free, nut free, sugar free, and low carb.
Sound boring? They are anything but — so delicious!
These simple sugar cookies are as allergen free as we could possibly make them. They are gluten free, dairy free, nut free, sugar free, and even low carb.
Yet believe it or not, they are sweet, soft, and fluffy, offering the satisfaction of a real cookie. One of many sweet Stevia cookie recipes you should try.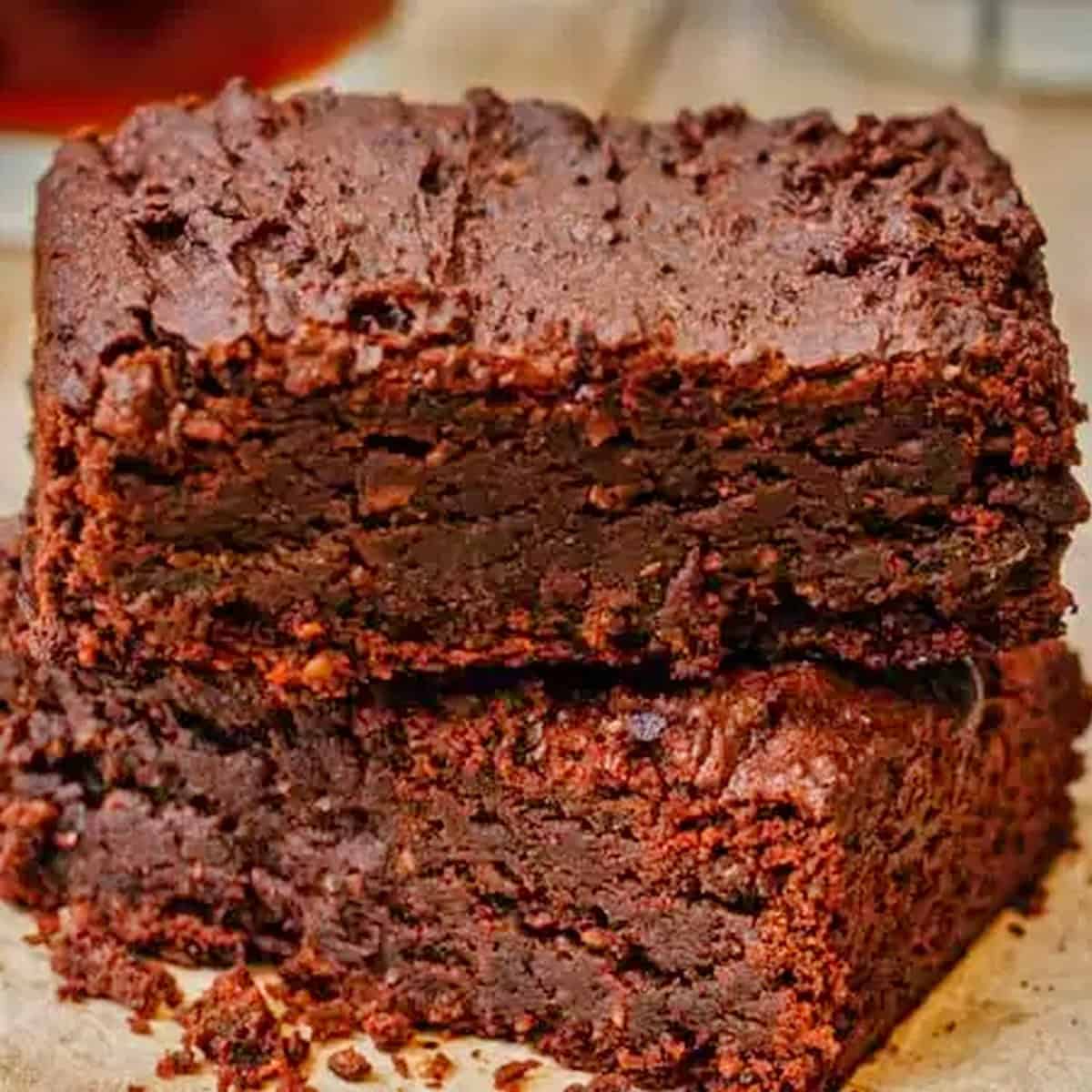 Mmmm brownies – lovely. No one in the world would able to resist the sight and the smell of freshly baked desserts.
These are like eating a piece of cake, which is more like a cookie with a bit of chocolate in it.
Maybe it is, in my opinion, the best sweet dessert ever – just awesome.
And these brownies are exactly that: chewy, fudgy, and super chocolatey.
They're sweetened perfectly with Stevia, too. One of many healthy Stevia dessert recipes you should try.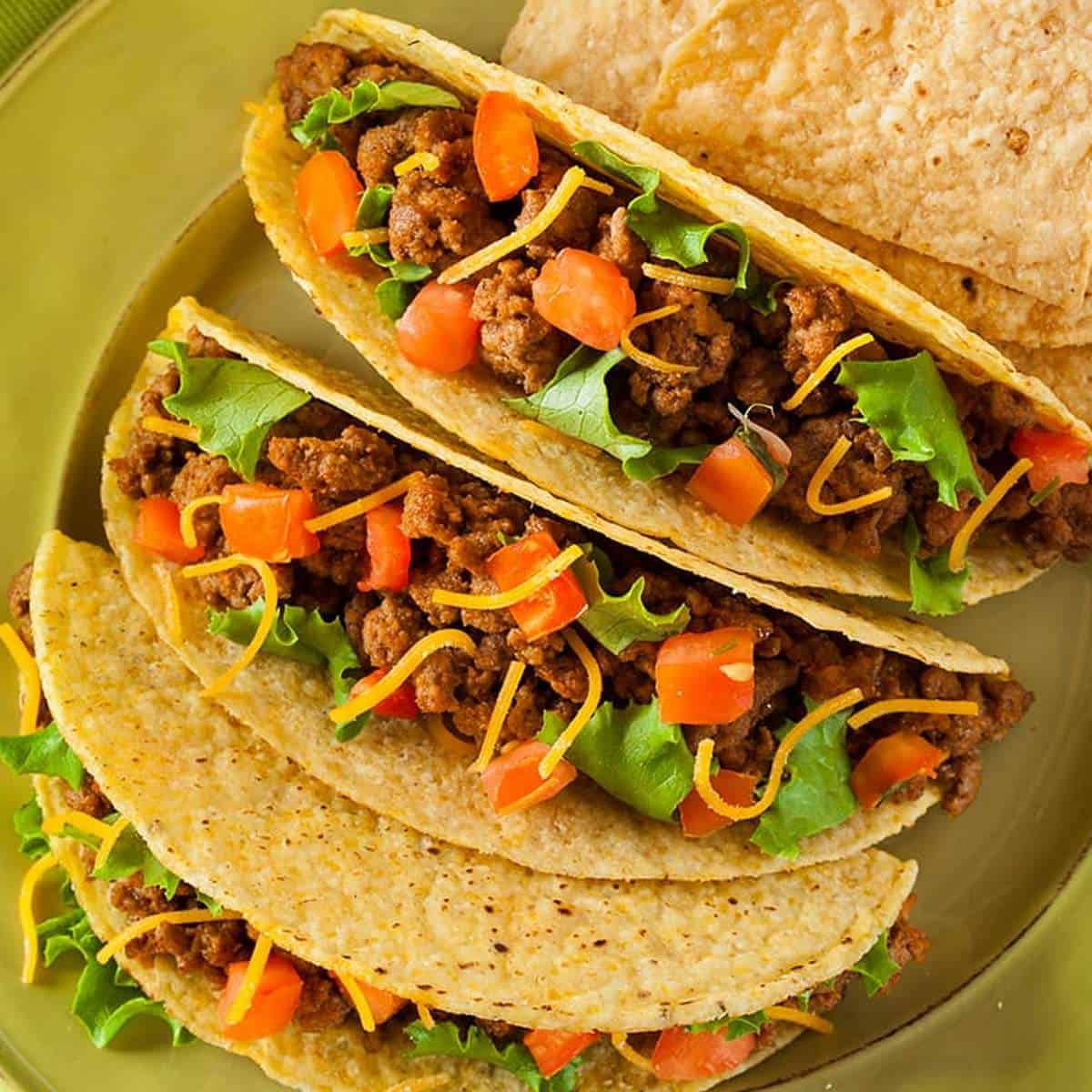 Almost everyone loves tacos.
Carnitas, Carne Asada, and al pastor are tried-and-true taco varieties that you've perfected, and you're always on the hunt for the next best south-of-the-border taste.
This Taco Tuesday, give our Sweet & Spicy Ground Beef Tacos a try. A Stevia recipe for an outstanding and healthy dish.
You can whip this recipe up in less than 30 minutes and its sweet, savory, southern taste will wow your family and friends!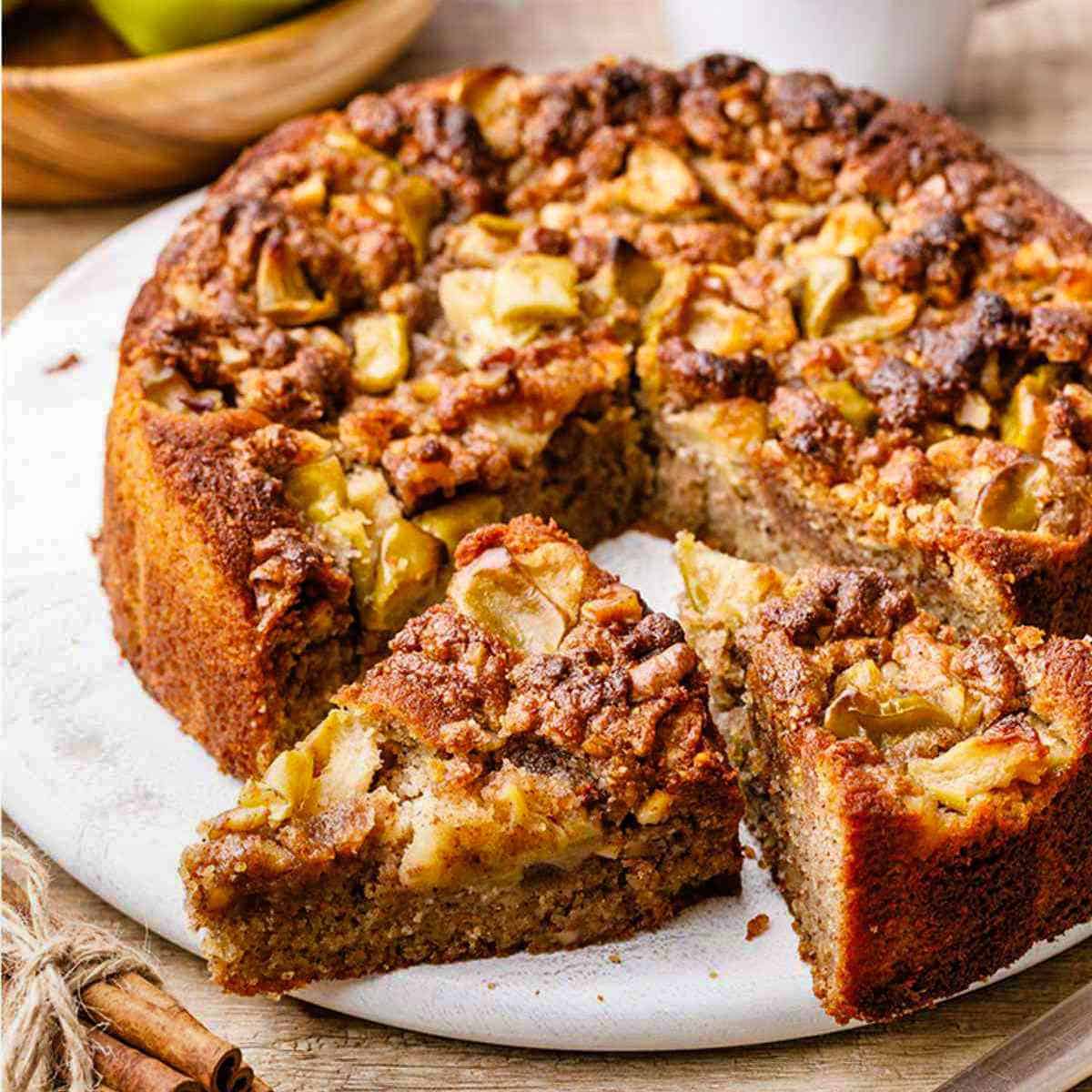 It's definitely one of the tastiest cakes I've ever tried. One of many healthy Stevia dessert recipes you should try.
This scrumptious low carb cinnamon coffee cake is made with nothing but real whole food ingredients — there's no unhealthy junk or additives anywhere to be found here.
Just a whole lot of cinnamon spice deliciousness. And just wait until you try the homemade topping!
It's made with a terrific blend of cinnamon, apples, and walnuts, and it's simply to die for.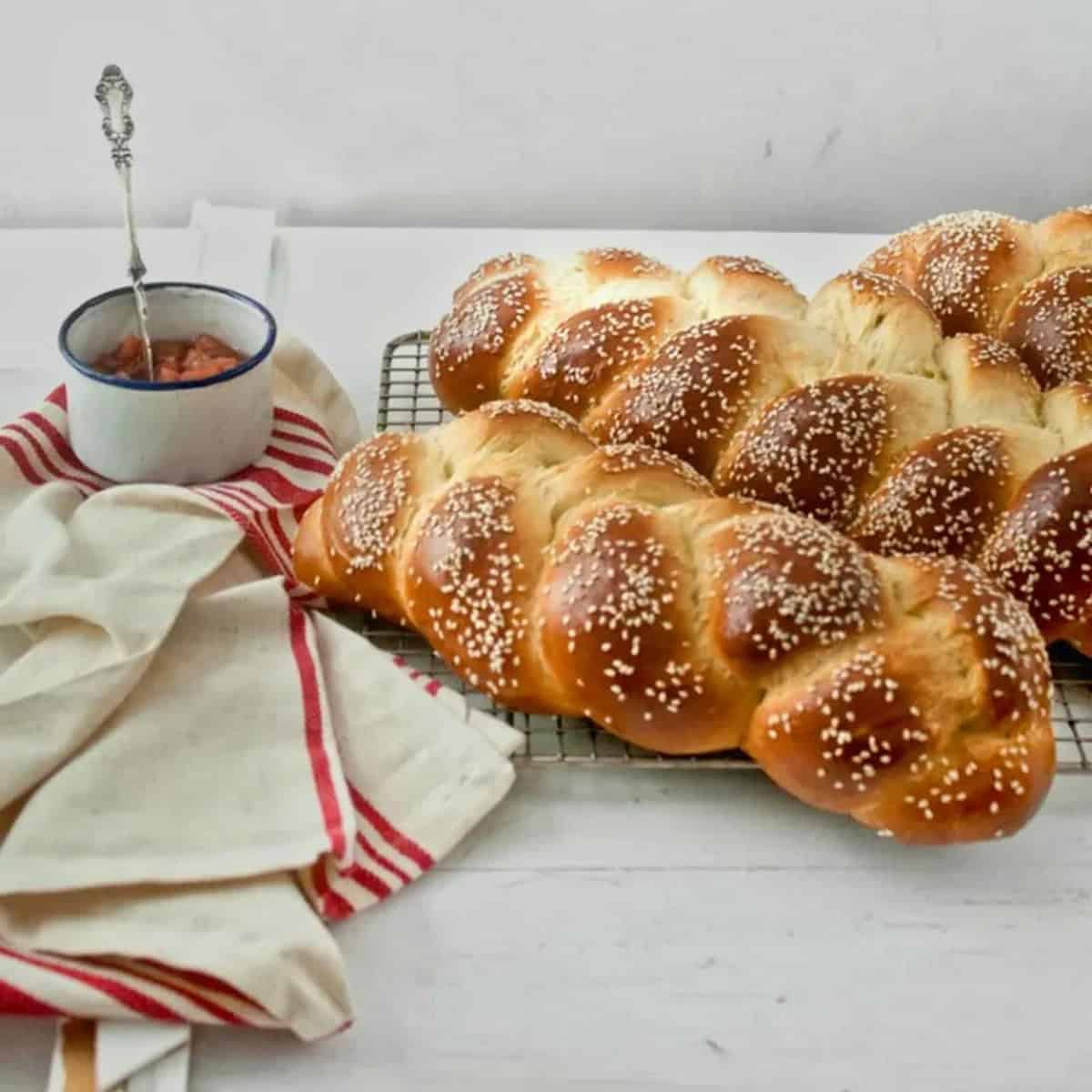 This recipe should come with a warning.
Soft and chewy, salty and slightly sweet, it's so delicious that once you taste it, there will be no going back to store-bought ever again.
Growing up, my grandmother made a version of challah, she would just called it "pan de trenza" (braided bread).
Her version was a marriage between a brioche and challah.
Very soft, tender and a little sweeter which went perfectly well when she made sandwiches with cured meat.
That salty-sweet combination that makes your palate go crazy. One of many Stevia recipes for fabulous dishes.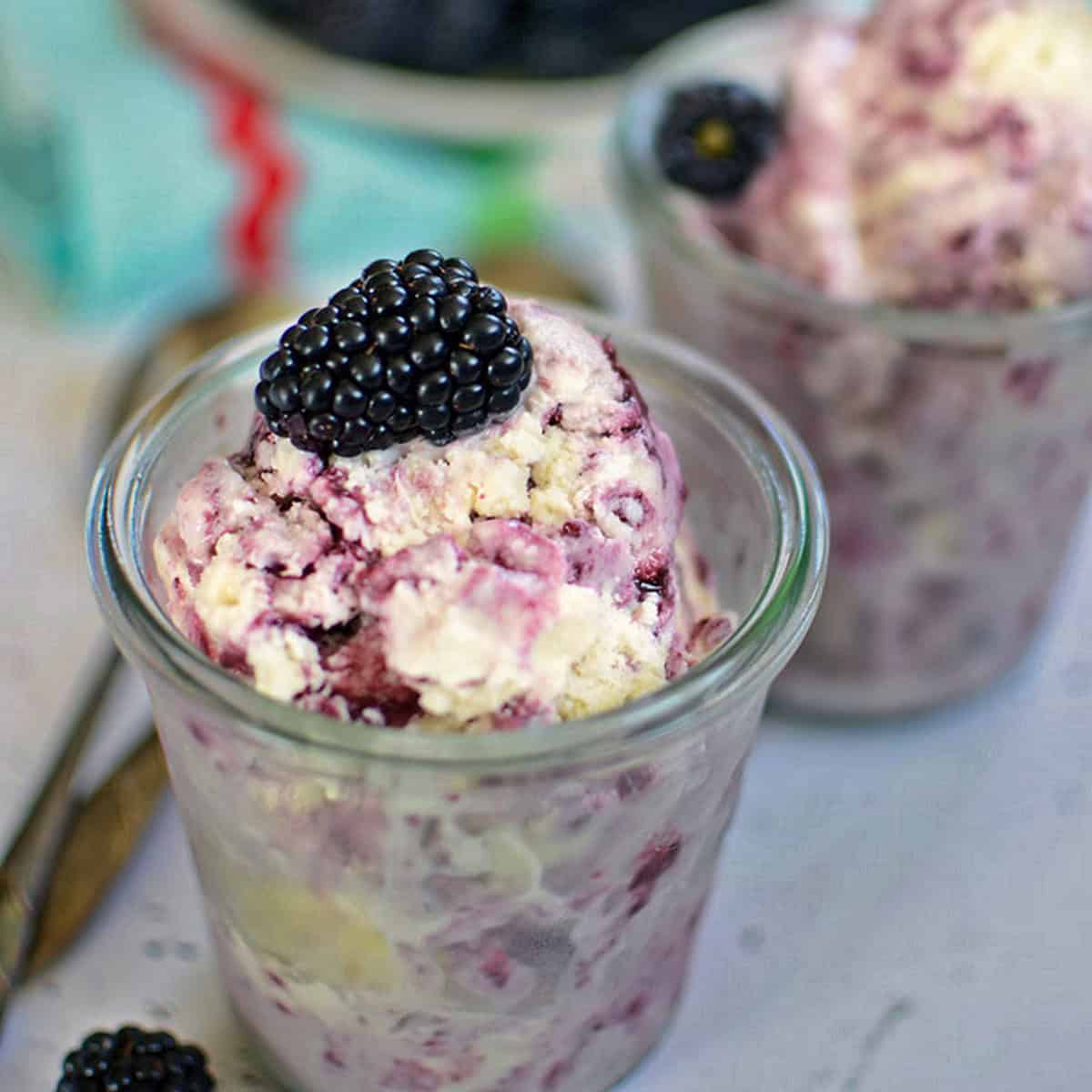 There's no one ingredient that makes this recipe stand out.
It's the combination of nourishing raw milk and cream, probiotic-rich cream cheese, and plump, juicy blackberries that truly makes our taste buds sing.
Sometimes, a dish tastes so gourmet and so special that you do a double-take when you peek at the recipe.
How can something this simple taste so incredibly good? One of many healthy Stevia dessert recipes you should try.
That's how I feel about this Stevia-Sweetened Blackberry Cheesecake Ice Cream.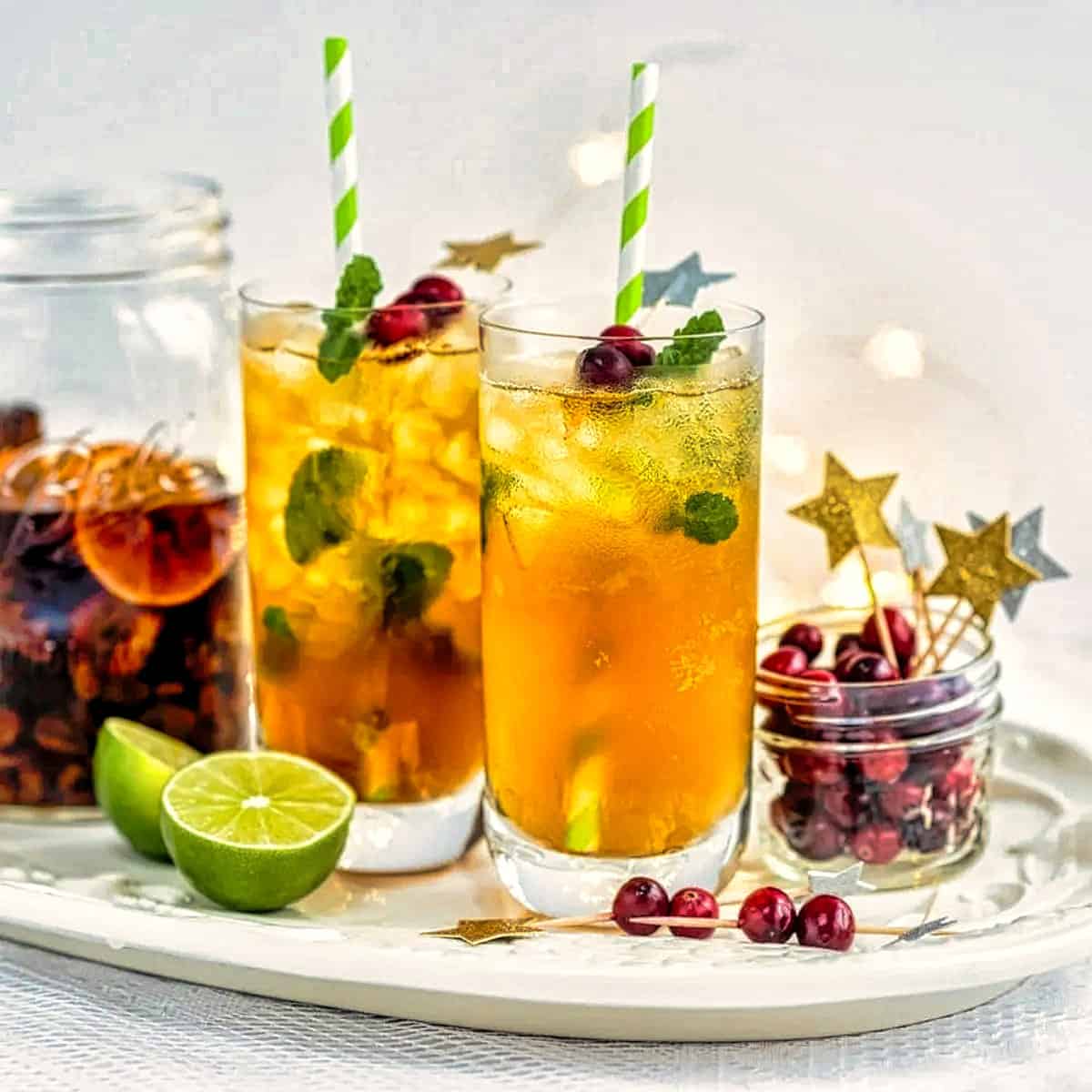 The Christmas cookies are baked, the present lists are made and checked twice, the holiday party preparations are well on their way… what could you possibly have forgotten?
I'll tell you what. Your signature festive cocktail, of course!
This one comes with homemade Christmas spiced rum, which you can also give away as a gift (if you can bear to share), as well as homemade gingerbread syrup.
Oh, and it tastes a-ma-zing!!
It isn't December without a box of peppermint bark on your desk, at your holiday party, on your kitchen counter, and maybe even in your car.
Unfortunately, store-bought versions can set you back a pretty penny, so we set out to recreate our favorite minty treat at home.
The end result is an intensely rich, layered bark that packs a serious peppermint punch. One of many sweet Stevia dessert recipes you should try.
Queue up those Lifetime holiday movies and grab your sweatpants, because our recipe also happens to be one of the easiest around.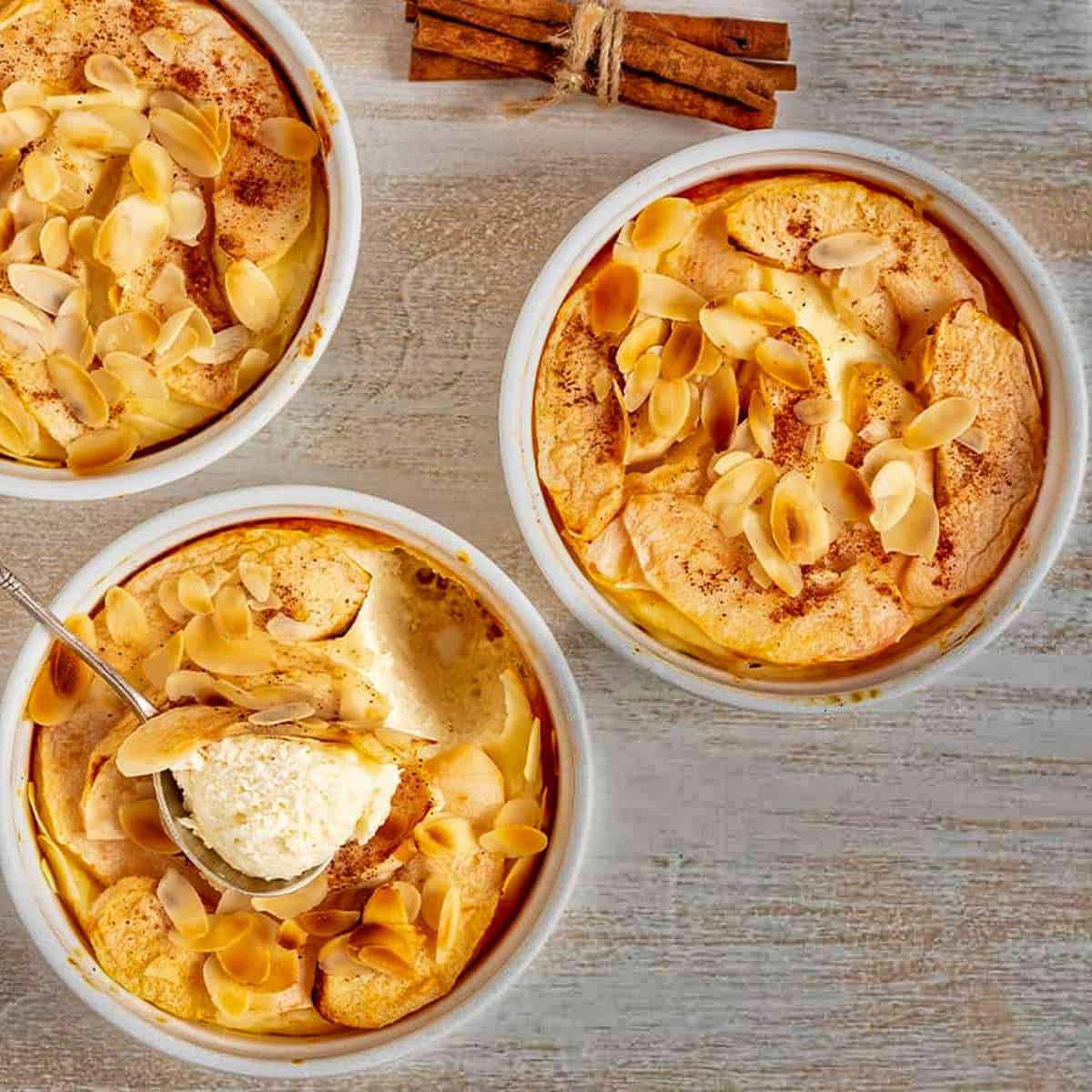 Ever feel like the actual pastry is nothing more than a tray on which delicious frosting rests?
If you've ever devoured the icing first and tossed the roll afterwards, then this is the dessert for you!
Our Cinnamon Roll Cheesecake Dip recipe is sugar-free and doesn't call for any cinnamon rolls, lol.
In fact, our team loves this cheesecake dip best on apples, which makes it the perfect for apple picking season this autumn!
Stevia recipes for healthy and satisfying dishes without the "sugar" calories.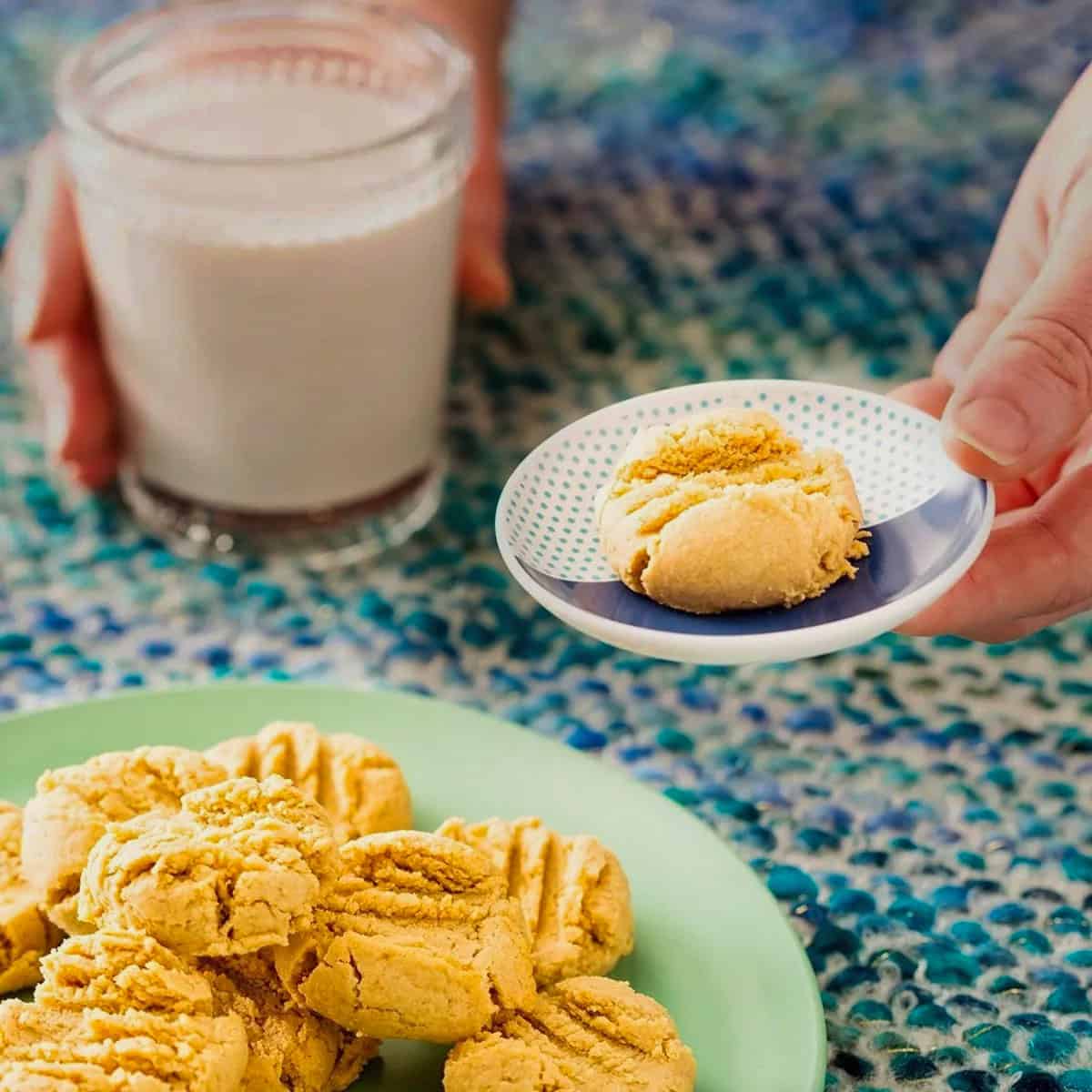 These little nibbles only require three ingredients, just so happen to be vegan and gluten-free.
The same way that peanut butter and jelly became one of our childhood staples, peanut butter cookies have become a holiday season staple as we've gotten older.
With just three ingredients, these rich, chewy cookies take less than 30 minutes to make and won't leave you feeling crumby (crumb-y, get it?) after a sugar crash.
If you can't have peanuts, try swapping peanut butter for sunflower butter. One of many sweet Stevia cookie recipes you should try.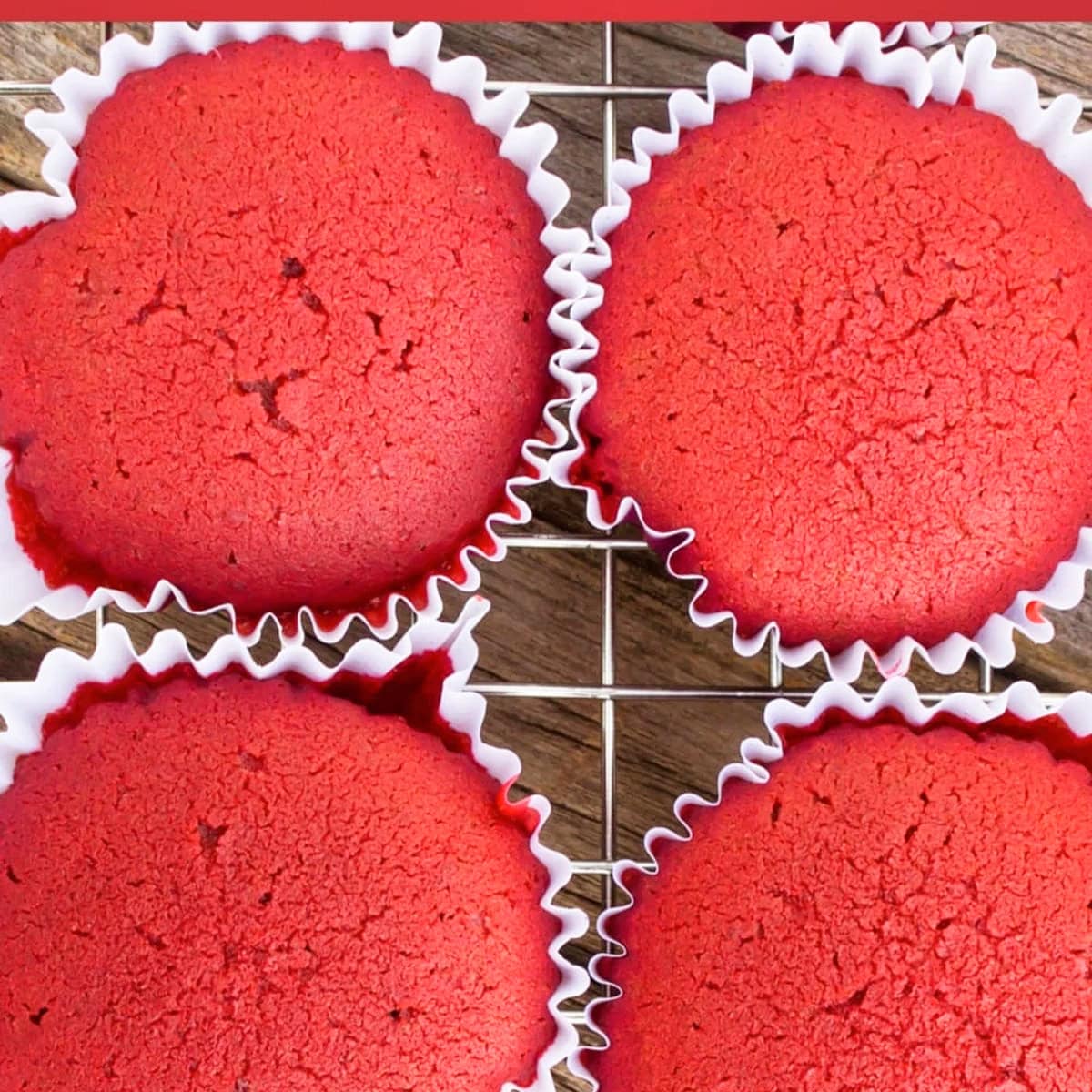 I developed this recipe because I know just how hard it is to find a Red Velvet Cupcake recipe that is sugar free. Also, red velvet is a popular cupcake that so many of us can agree upon.
The first thing that I tell people is not to be surprised by the color. This is because the color of red velvet cupcakes has nothing to do with the taste of them.
The truth is that the taste of Red Velvet Cupcakes is influenced by a couple of the ingredients that you may not expect to see in them.
Obviously, because this is a cupcake, it will taste sweet (I've never heard of a cupcake that did not taste sweet, nor do I want to. One of many sweet Stevia dessert recipes you should try.
It is the unsweetened cocoa powder and the sour cream that is added to this recipe that makes Red Velvet Cupcakes taste the way that they famously do.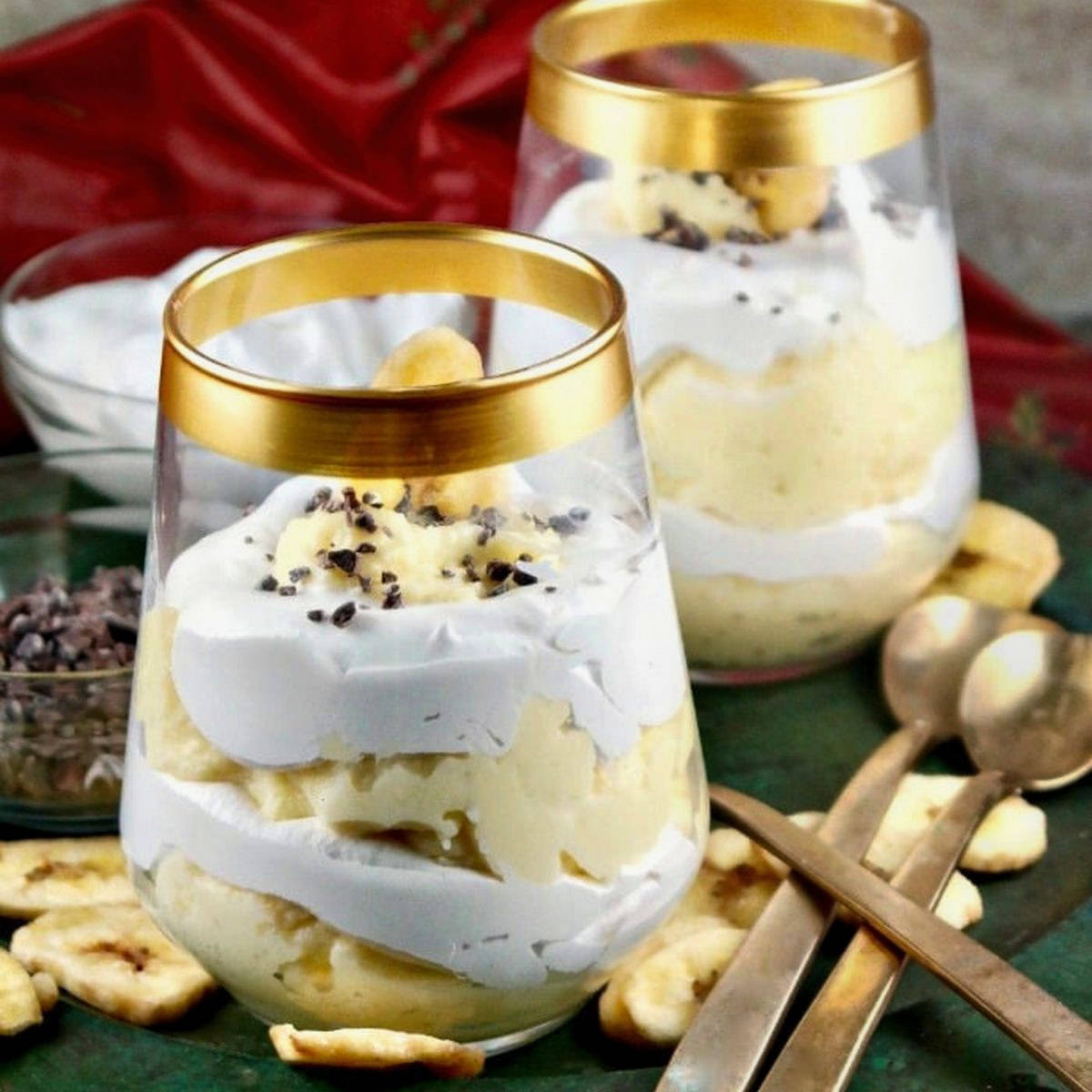 This homemade recipe is layered with fresh whipped cream and topped with sliced bananas and grated chocolate!
Parfait style is a great way to serve dessert for guests. Grab a treat and mingle while enjoying it.
This can also be layered in a baked pie crust. Stevia recipes for healthy and satisfying dishes without the "sugar" calories.
This recipe has been my favorite banana cream filling to use in parfaits and in pies!
The filling is thick and creamy and rich tasting, but it has been lightened up with ingredients like low-fat milk and just a 1/4 cup of Stevia.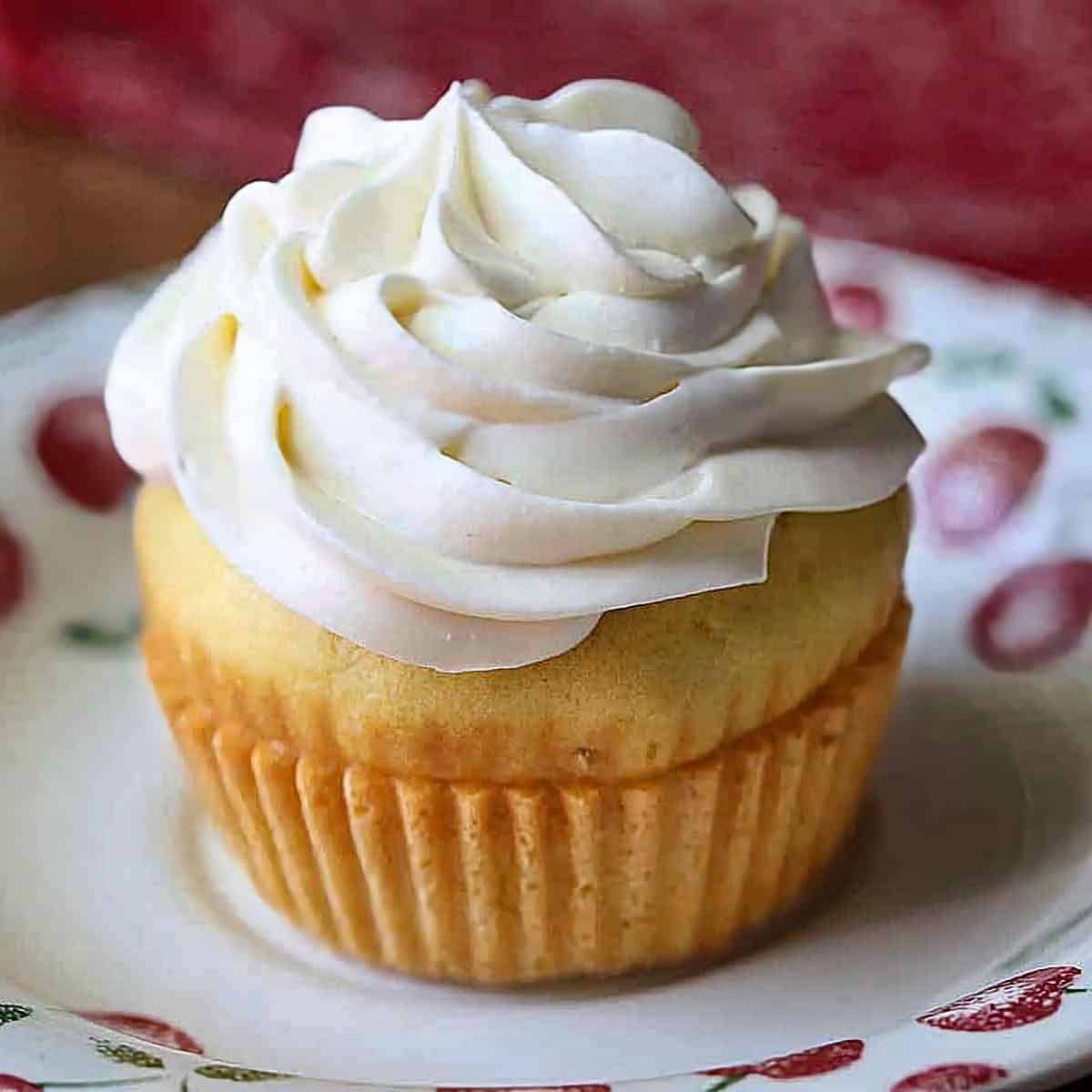 Wonderfully creamy keto cream cheese frosting is quickly whipped by hand.
From start to finish, it takes about 10 minutes to make. Cream cheese frosting is so delicious.
There's no need for powdered sugar! It's beautifully thick and holds its shape well.
I used to love it in my high-carb days, and I do like the tang that cream cheese adds.
I wasn't sure if you could make a keto version without powdered sugar. Happily, I discovered that you absolutely can!
This frosting is thick, creamy, and so delicious. One of many sweet Stevia dessert recipes you should try.
Everything has changed with this spongy, soft, and delicious sugar free angel food cake.
Basically, I can have my cake and eat it too, since there are not many calories in one bite.
One of many delicious Stevia dessert recipes you should try.
On top of the cake, I added some sugar-free whipped topping and fresh berries.
You can omit that or serve with warm fruit compote, fresh stone-fruit, sugar-free syrup, etc.
Moist and fluffy donuts that are baked, not fried, and full of chocolate. One of many healthy Stevia dessert recipes you should try.
Covered in a thick chocolate glaze, these are perfect for any chocoholic who wants a chocolate version of this classic treat.
Moist, dense, and dark, these doughnuts are everything a chocolate lover could want.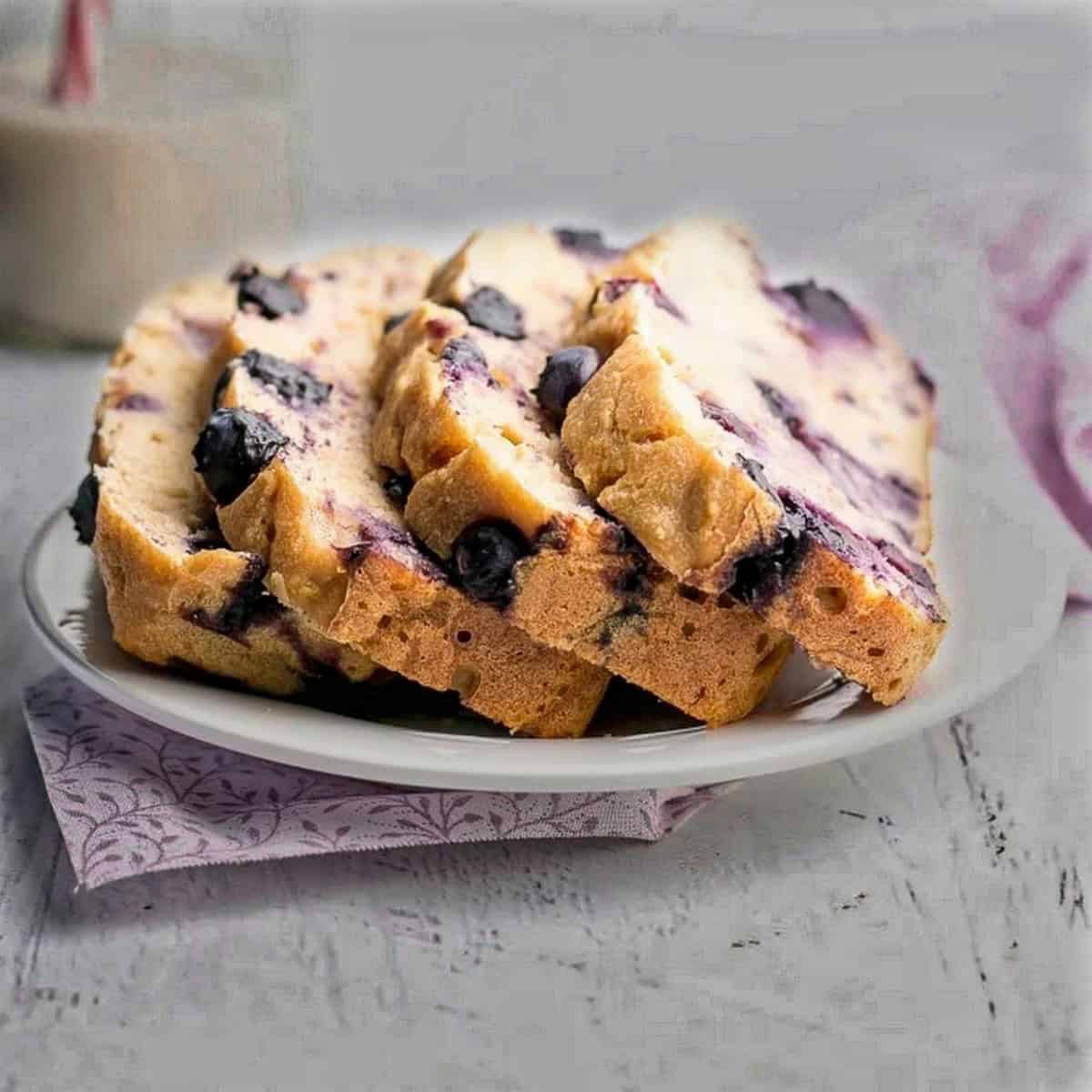 A healthy recipe for tender lemon pound cake full of sweet, juicy blueberries. It's a lemon lover's dream come true.
It's bursting with that bright citrus flavor, and those sweet juicy berries truly take it over the top. But with just 133 calories, there's still plenty of room for ice cream!
Traditional pound cakes earned their name because they included a pound each of flour, sugar, butter, and eggs.
My waistline is cringing at the thought of all those calories! Stevia recipes for healthy and satisfying dishes without the "sugar" calories.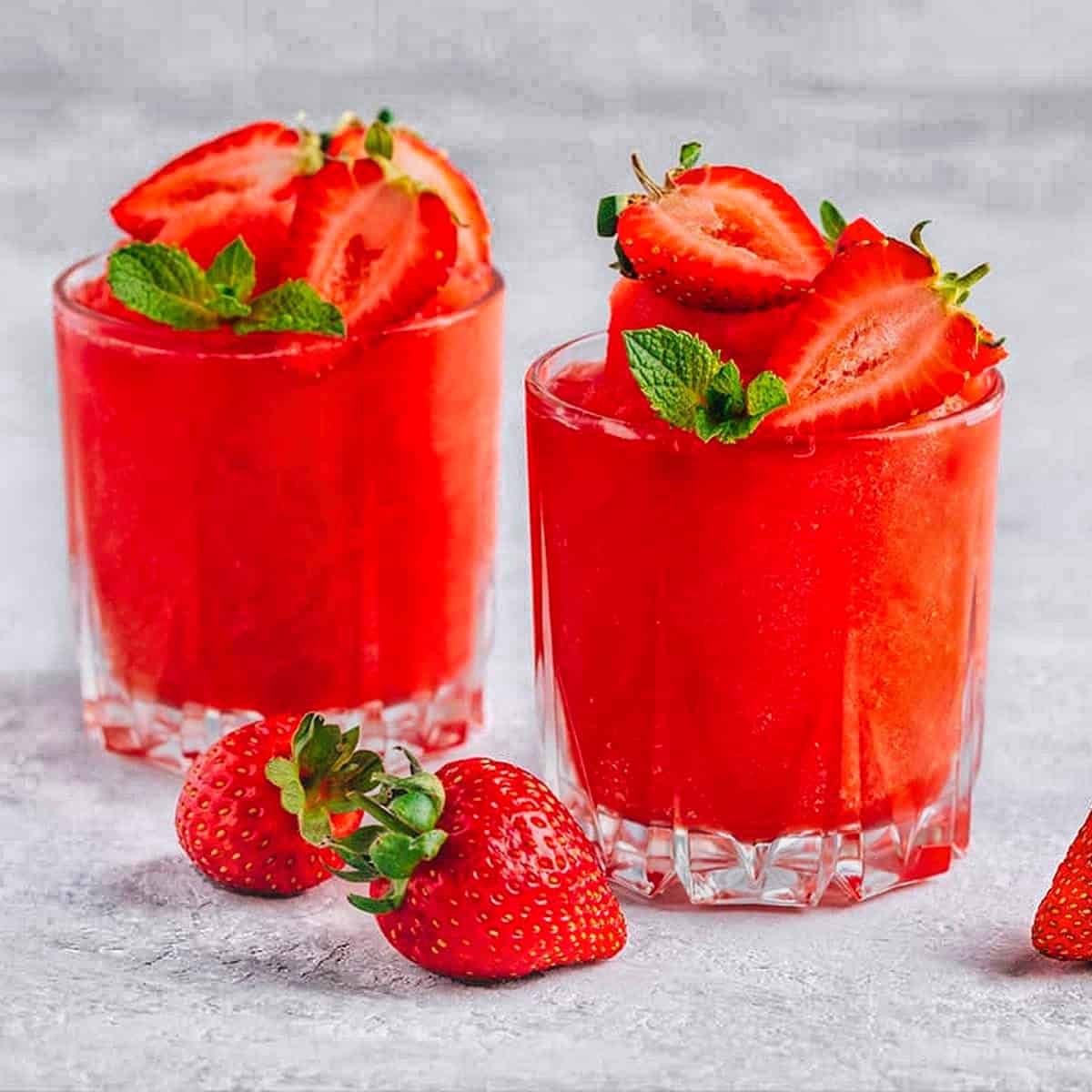 The temperature might be cooling off as we head into September, but that doesn't mean the celebrations have to.
There's no better cocktail to cheers with this Labor Day weekend than our no sugar added Frosé.
This frosty combination of dry rosé and fresh fruit is a crisp and relaxing way to cling to summer as you head into autumn.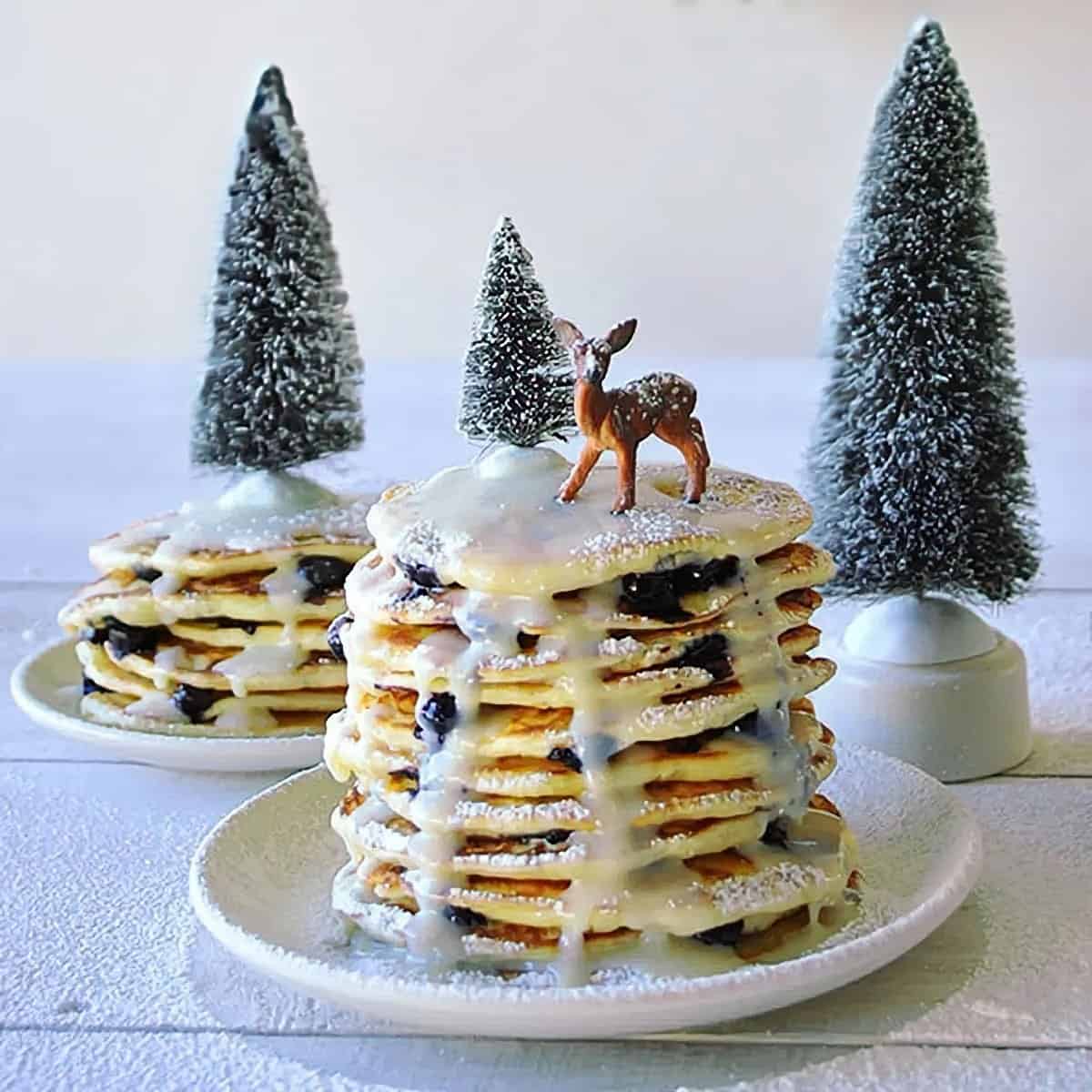 I love the idea of a big carbohydrate bonanza on Christmas morning, like a stack of decadent pancakes.
Recently I've come across a number of sour milk recipes in my vintage cookbooks, so I used that sour flavor as inspiration for these fluffy, delicious pancakes.
Cooked with blueberries and topped with heaps of sweetened condensed milk and powdered sugar, they look like a gooey, snowy mountaintop.
Substitute no-sugar condensed milk and Swerve confectioner's sweetener to make this recipe sugar-free. Stevia recipes for outstanding and healthy dishes.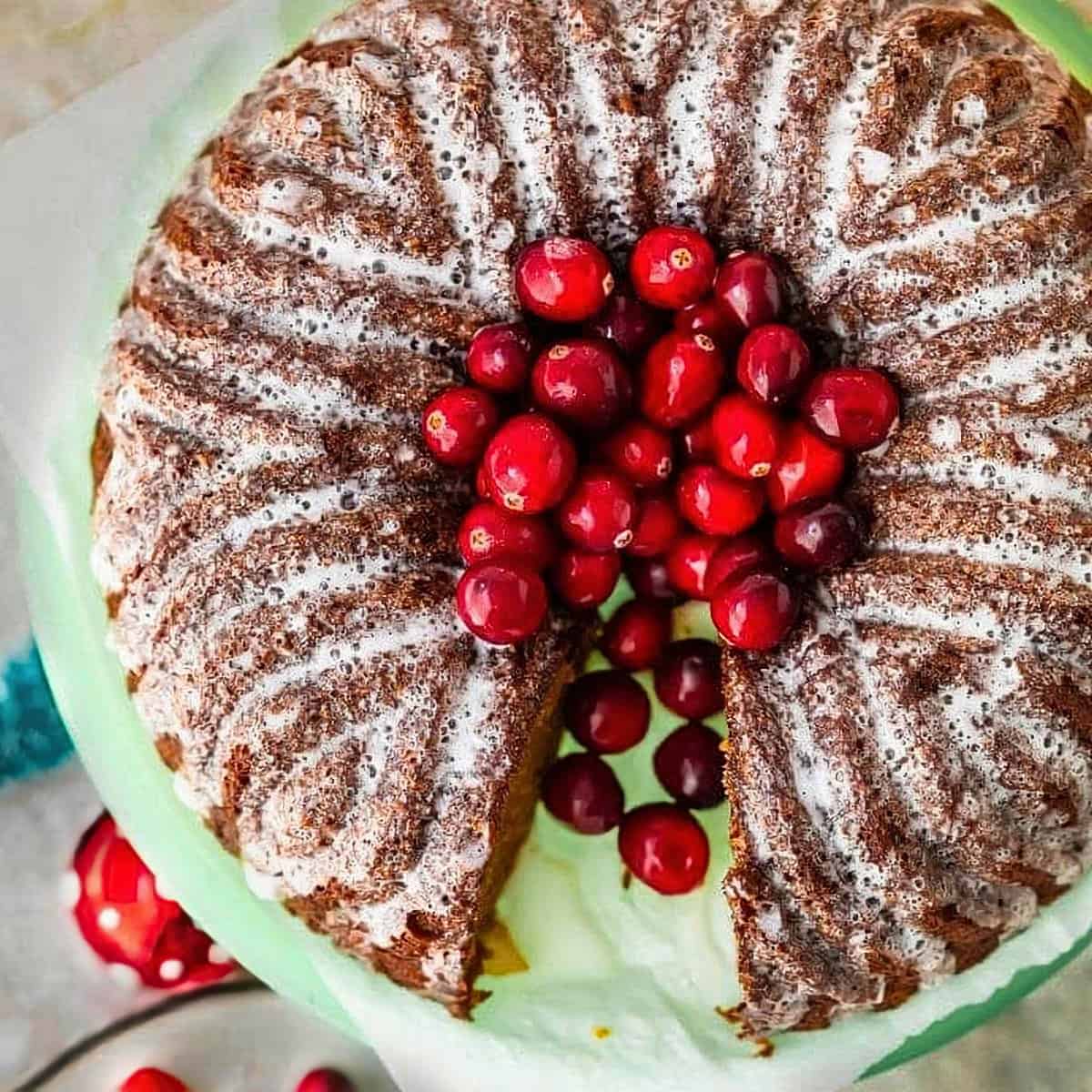 I love the aromatic spiciness of gingerbread, and it's even better mixed into this sweet, moist loaf cake. One of many delicious Stevia dessert recipes you should try.
This gingerbread cake recipe is topped with a lemon glaze and some fresh cranberries for the ultimate Christmas flavor!
Nothing says Christmas like gingerbread, so this delightful Gingerbread loaf recipe is exactly what you need.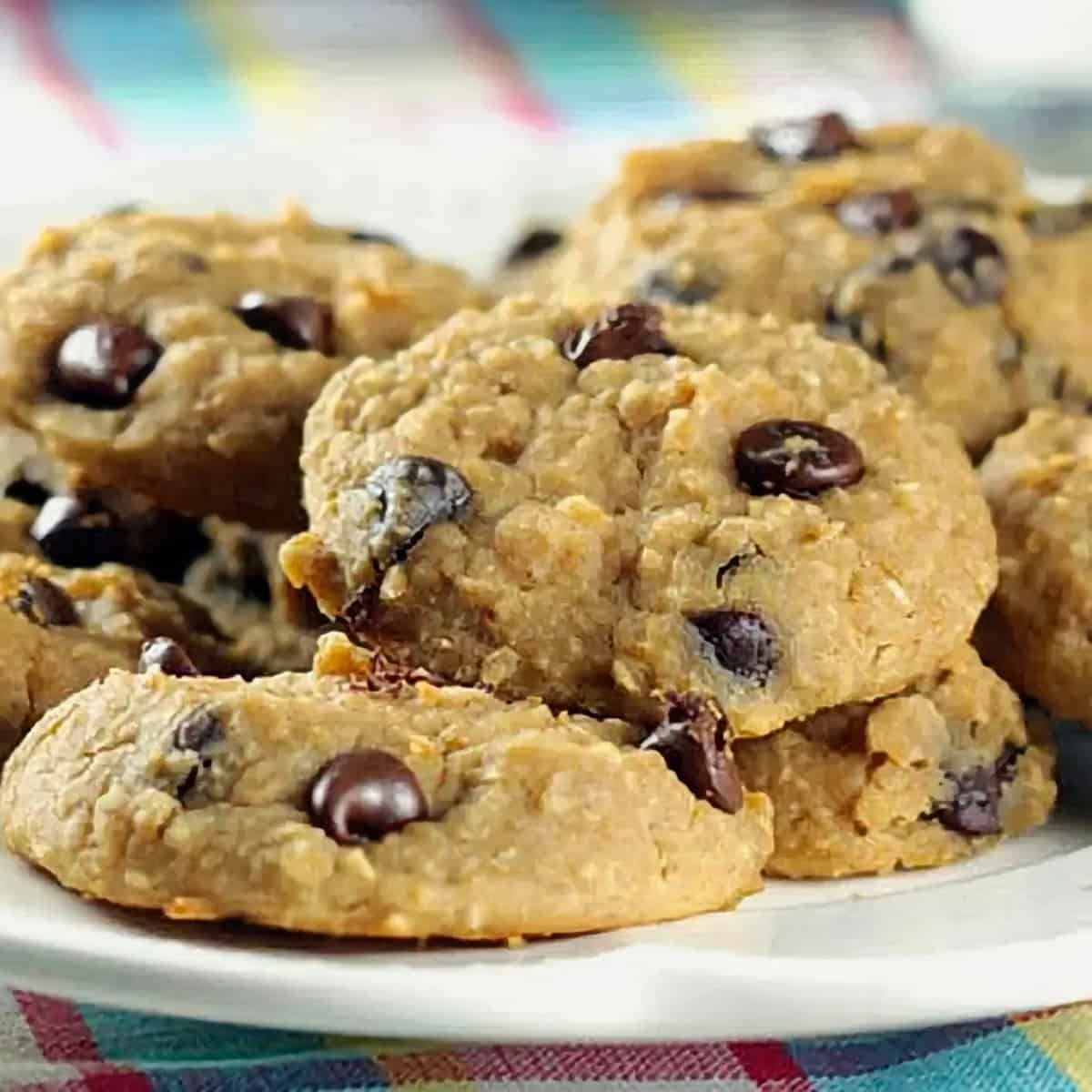 We gave ourselves quite an ambitious goal – to create a healthy chocolate chip cookie that could rival the Nestle Tollhouse Chocolate Chip Cookie recipe. Boy, were we surprised…
On our very first try we whipped up something amazing that our taste testers went wild for. One of many delicious Stevia cookie recipes you should try.
These cookies are butter-free and gluten-free. Substitute no-sugar dark chocolate chips to make this recipe sugar-free.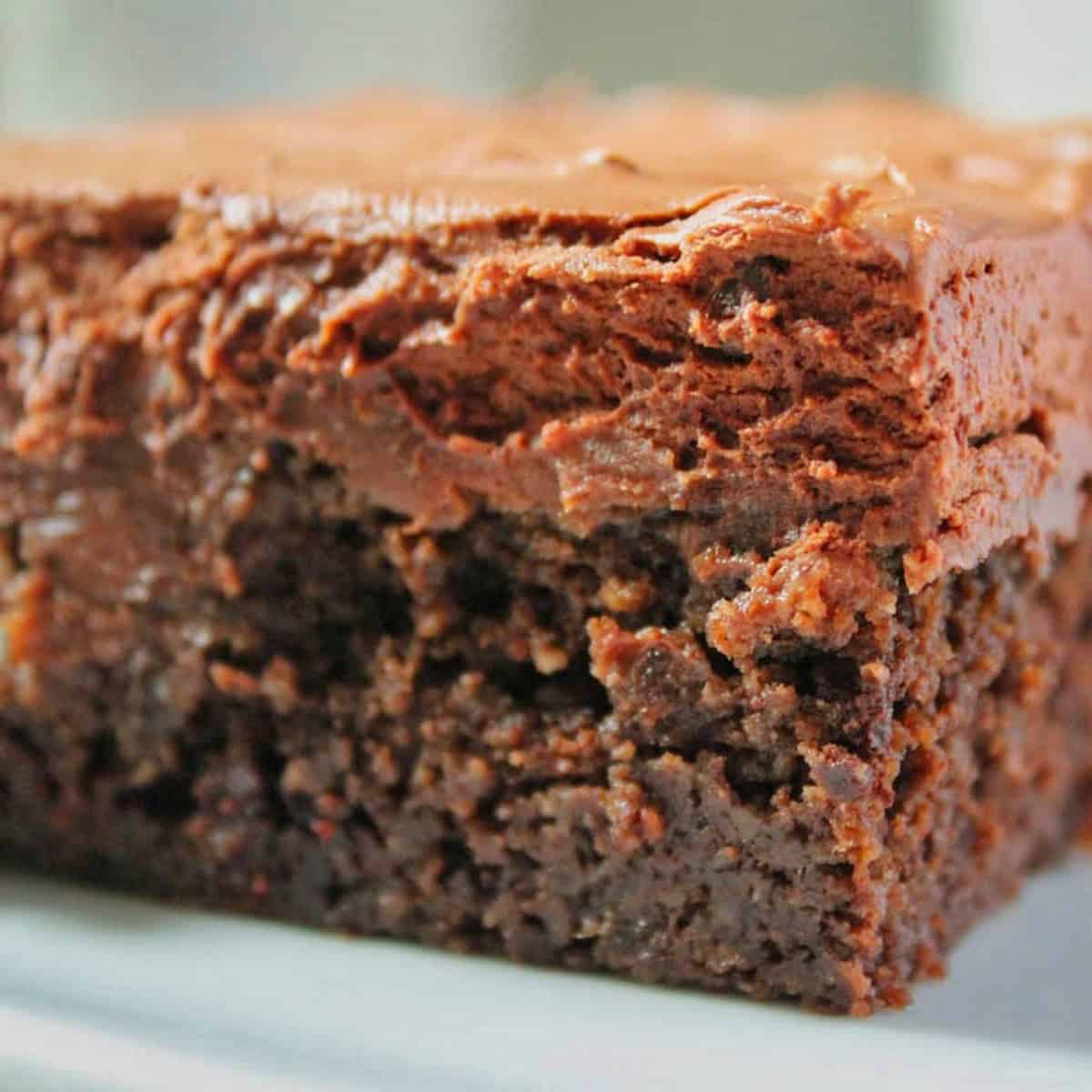 I will just say it right up front – this cake is only for the most serious chocolate lovers.
It is intense chocolate! Which I happen to love! One of many healthy Stevia dessert recipes you should try.
Moist and tender chocolate cake with a heavy ganache-type filling, topped with a delicious 2 ingredient buttercream chocolate frosting.
It is so rich, you really don't need very much to satisfy.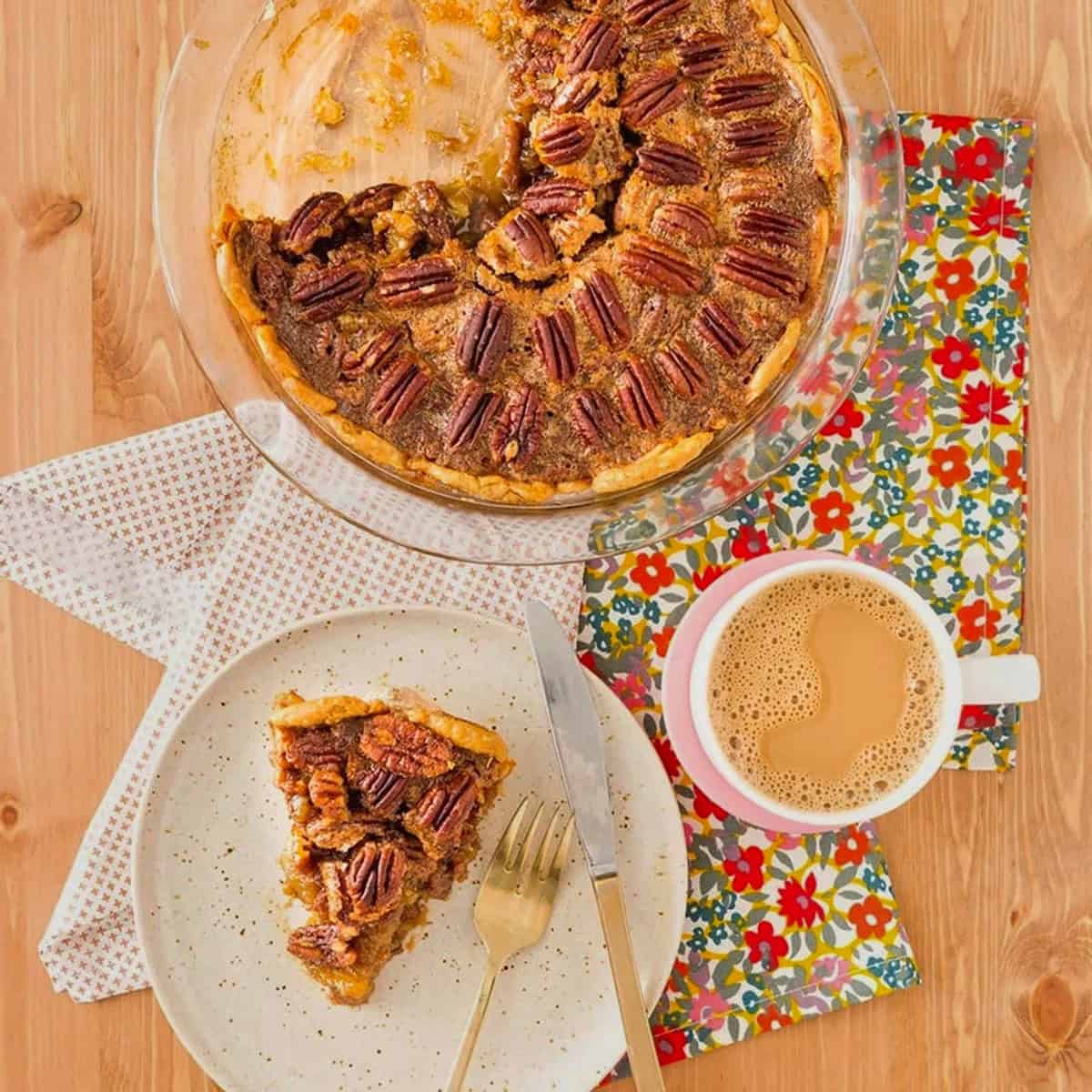 There's nothing like the smell of fresh cinnamon buns on a cold winter morning.
And there's nothing like the smell of a fresh pecan pie ready for dinner.
But what you know what would make them better? Combining them!!! Stevia recipes for healthy and satisfying dishes without the "sugar" calories.
That's right, this recipe is made with a cinnamon bun pie crust and epic pecan pie filling.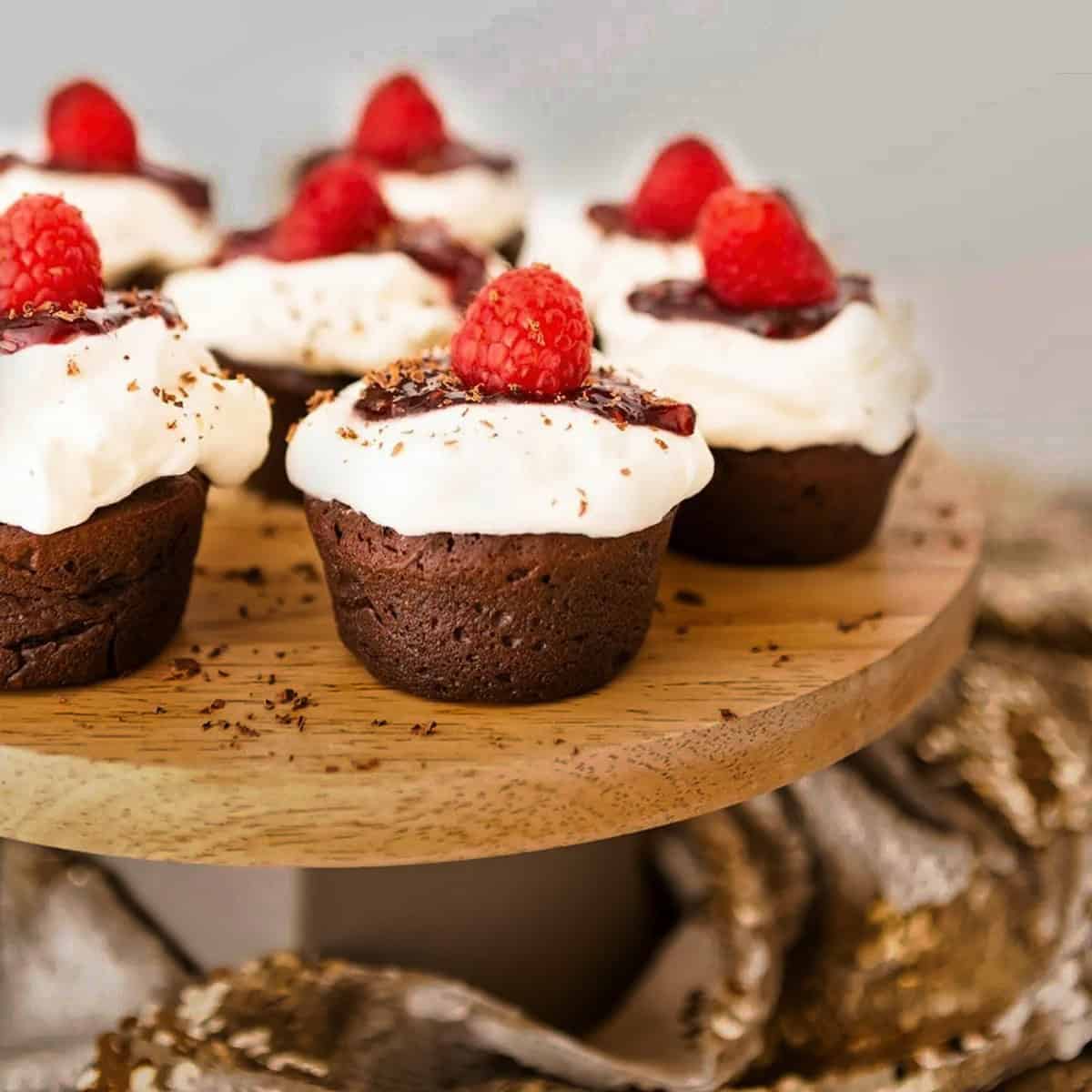 If you're not a huge fan of pies, gingerbread, or other popular holiday sweets, you might want to try these chocolate cupcakes.
Because who doesn't love chocolate cupcakes?! One of many sweet Stevia dessert recipes you should try.
Not only are they a great treat to make all year long, but for the holiday season, you can experiment with adding peppermint, cinnamon, or nutmeg to make these cupcakes extra festive.
Substitute no-sugar dark chocolate chips and raspberry jam to make this recipe sugar-free.
You might also like these recipes: 12 Tasty Fruit Curd Recipes From Blackberry to Watermelon
---
You May Want to Join Our Boondocking Group on Facebook For More Information
You May Want to Join Our Campfire Recipes Group on Facebook For More Information
Discover our unique product testing journey at Our Big Escape. We bring real-world experiences and adventures into every review, ensuring authenticity and reliability. Dive into our process at
How We Test Products: A Journey of Discovery and Trust
, where every product is an adventure tested.