Grenada is an island in the Caribbean known for the food in Grenada, it's beautiful beaches, and rich culture. Want to learn more about Grenada recipes?
Grenada has been referred to as the "Island of Spice" due to its unique mix of flavorful and aromatic spices that add a special zing to its unique cuisine. From nutmeg fritters to spicy curries, Grenada food scene is sure to tantalize your taste buds and take you on a delicious culinary adventure.
In this article, you'll journey through the history of Grenada food, learn about the spices that make the food of Grenada so special, and discover mouthwatering Grenada recipes and traditional meals you can try at home. By the end of this article, you'll be craving a plate of delicious Grenada food and wanting to explore the culture and cuisines of this Caribbean paradise!
Whether you're looking for a savory breakfast or a delectable dessert, Grenada food is sure to please. Discover the secrets of Grenada's tasteful cuisine and learn how to bring the experience to your own kitchen with this article. Find out why the food of Grenada is so important to it's culture, the most popular Grenada foods, and how you can try them with easy-to-follow Grenada recipes.
Grenada has been referred to as the "Island of Spice" due to its unique mix of flavorful and aromatic spices that add a special zing to its unique cuisine. From nutmeg fritters to spicy curries, the Grenada food scene is sure to tantalize your taste buds and take you on a delicious culinary adventure.
---
Want more ideas to round-out your Recipe Box?
A lot of great options are in these posts!
---
10 Unbelievable Grenada Recipes You Need To Taste
---
---
check out our video
---
---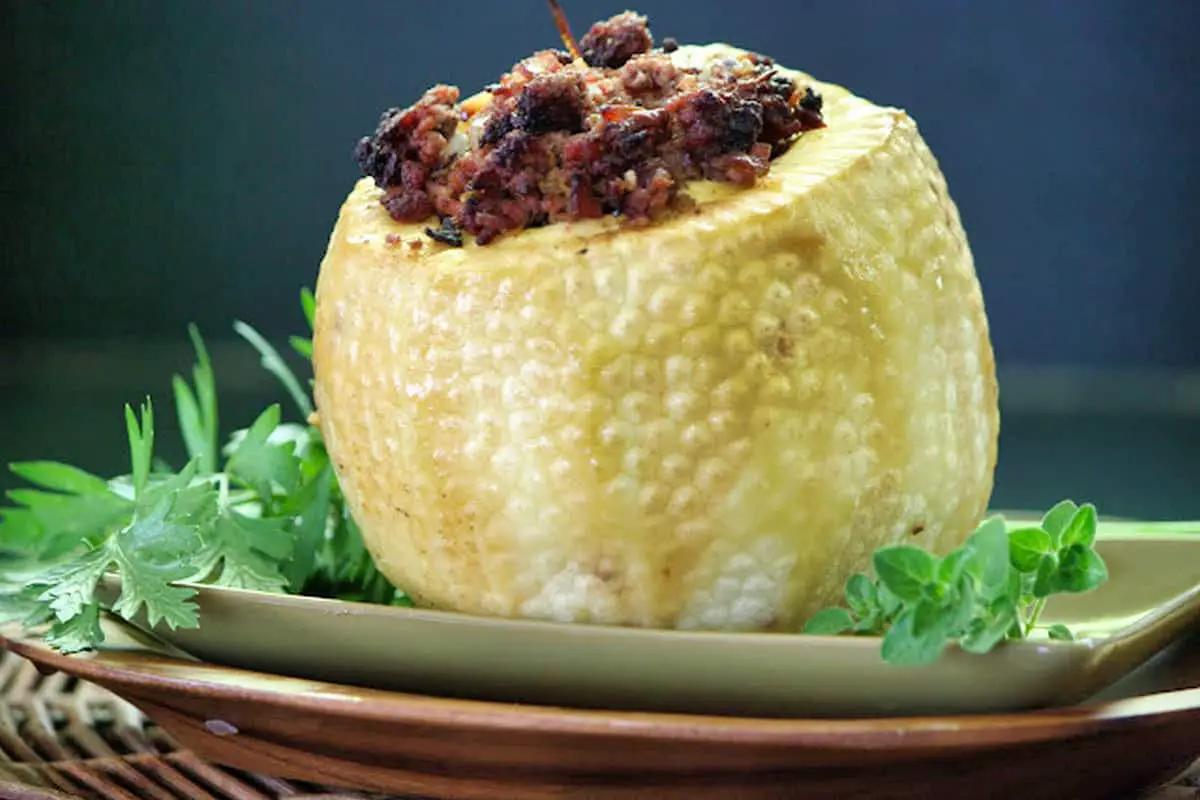 Grenadian Stuffed Breadfruit is a national specialty food in Grenada. Breadfruits (sometimes called "Jackfruits") are huge, averaging about the same size as an American football. They can be eaten raw as fruits, but also can be stuffed – with many different kinds of foods, most often, in Grenada, some kind of meat – and cooked for a main course dish.
This Grenada recipe calls for stuffing the breadfruit with meat, but, if you are vegetarian, feel free to substitute cooked beans, rice, soy-based foods, etc.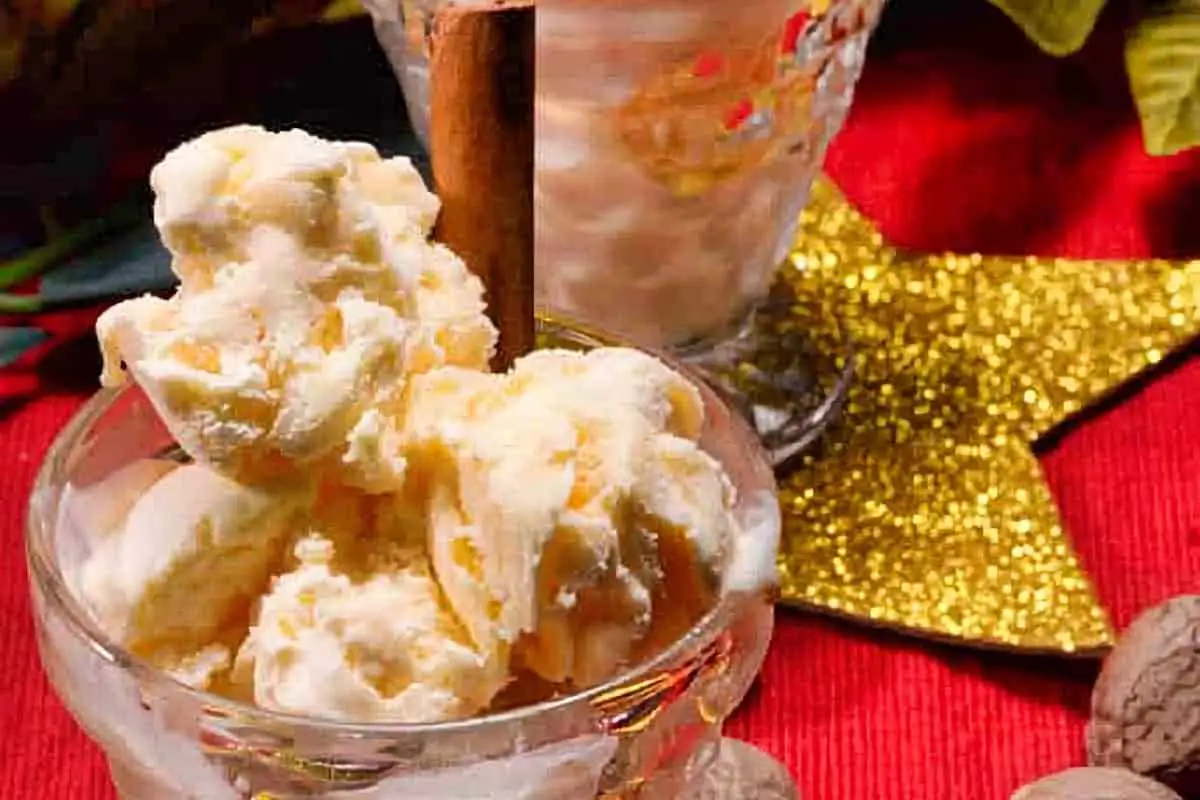 Grenada nutmeg ice cream was the perfect ending to our journey to the Spice Island. I love ice cream of pretty much any flavor and I had never tried nutmeg before, it did not disappoint. Please you must use freshly grated nutmeg, nothing ground will do. Making homemade ice cream is fun and a perfect activity for the end of summer.
There are ways to make homemade ice cream if you don't have a machine, just google how to do make ice cream without a machine and you will get multiple results. Either way you should try to make some and nutmeg is excellent!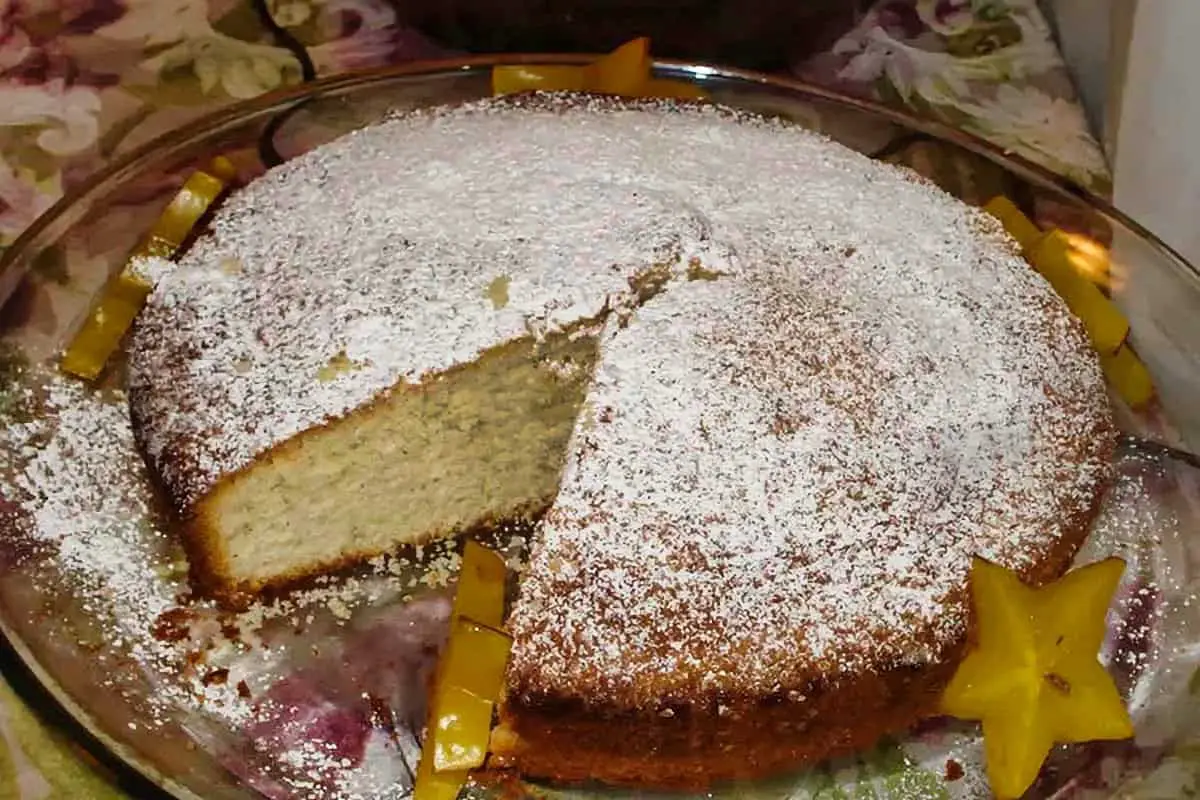 This recipe hails from Grenada-and would be a grand finishing touch to your favorite Caribbean or spicy meal. Dust with confectioners' sugar and serve with fresh fruits of the season.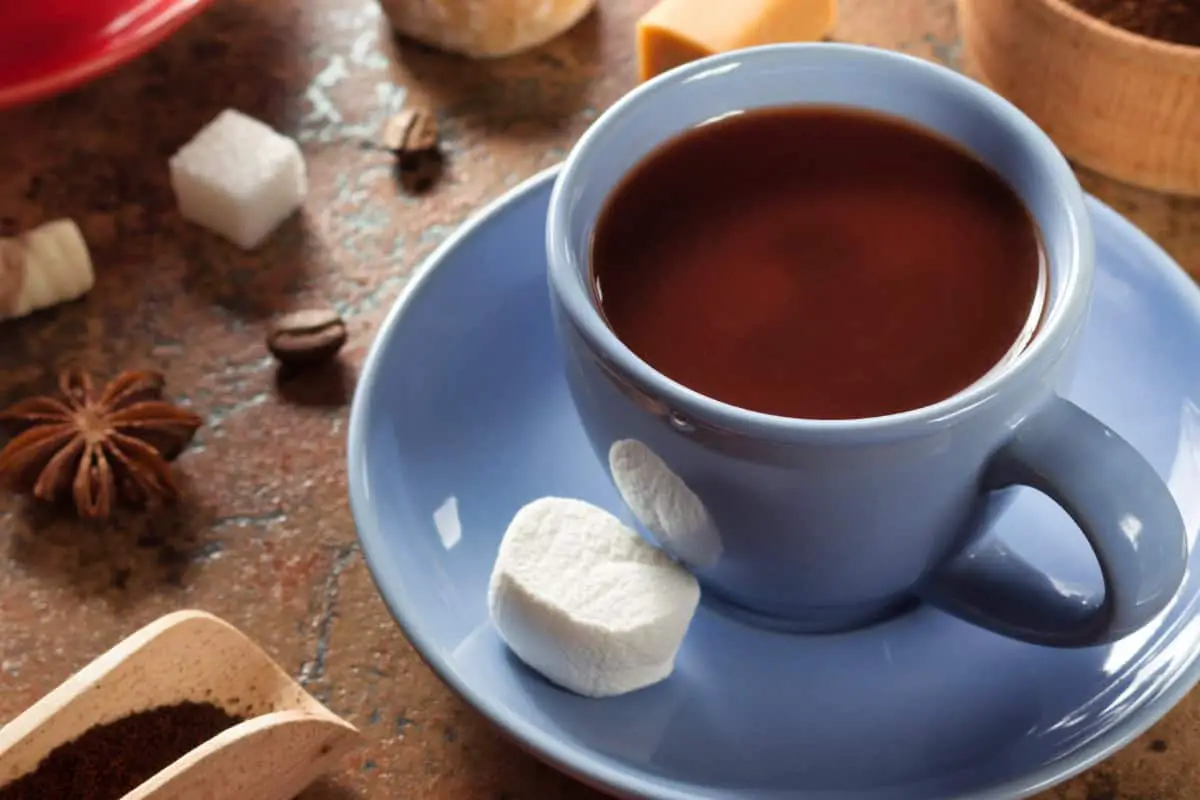 "Like Water for Chocolate" and "Chocolat" are two of my favorite movies. There's just something sexy when chocolate is in a title. Women are naturally drawn to it. I'm not sure why that is. Maybe because it's orgasmic just thinking about biting into a luscious piece. Eating chocolate can often be better than, well . . . you know. Or anything made from the magical cacao bean including Cacao tea that I first tried on the island of Grenada when I was on a sailing trip in the Grenadines.
The Grenadines are in the Caribbean's West Indies and are islands between St. Vincent and Grenada. Grenada is known as "The Isle of Spice."
This Grenadian chicken stew is made with bone-in chicken legs, vegetables, and lots of flavorful spices. It's the perfect Caribbean chicken food in Grenada.
one breezy day our Grenadian friend Jen picked us up and invited us to spend the day with her family. We all went grocery shopping together and then headed to her house to try our hands at some traditional Grenadian cooking. Her lovely husband Christopher walked us through exactly how he prepared his chicken stew and what it is about each ingredient that makes it so special.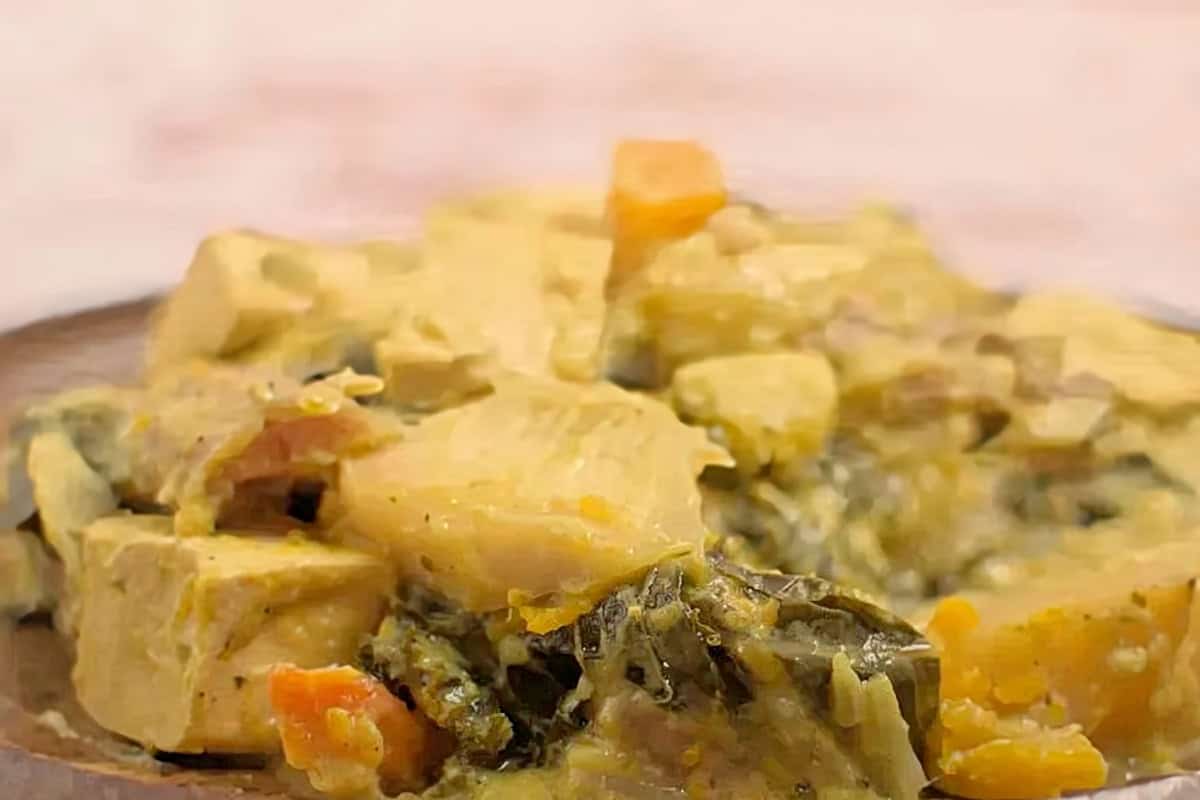 Welcome back to our vegan world tour as we stop in Grenada to make vegan oil down. I have not had the fortune to visit Grenada but my wife got to go a few years back. While visiting, she saw the omnivore version of oil down and requested a vegan version. We have made it a few times since then and this vegan oil down was one of the foods of Grenada I decided to make for this blog years ago.
One of the key ingredients, breadfruit, is a bit hard to find which is why it took me so long to make this Grenada recipe. But there are decent substitutes so you can, and should, make vegan oil down even if you don't have access to breadfruit. Read on to learn a bit more about the food in Grenada or jump straight to the Grenada recipe.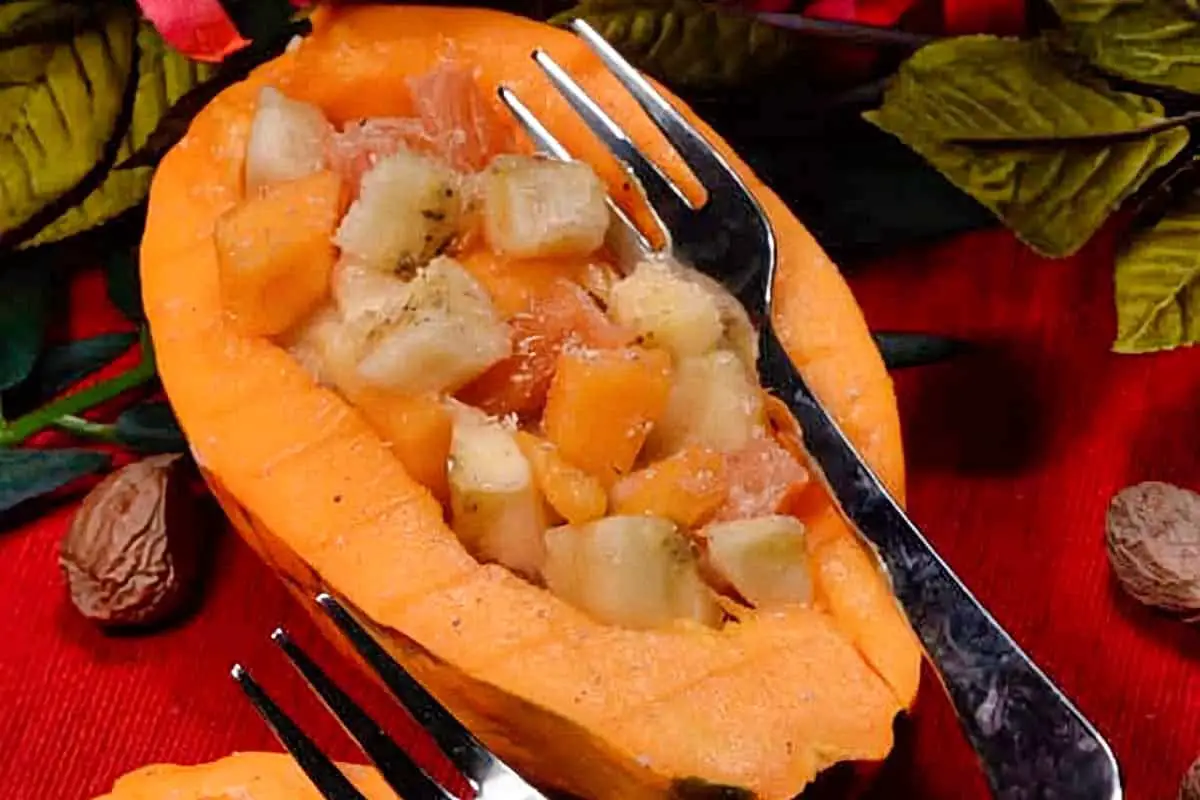 Grenada Fruit salad was served as our appetizer for our Grenadian meal. Fruit is abundant on the Islands. Bananas, papaya and orange made up our salad however any fruit combination would be delicious. I served ours inside a papaya making a fruit boat for a fun presentation.
Of course I lightly grated some nutmeg over it as they use nutmeg on pretty much everything on the spice Island. Get creative and have some fun making a healthful appetizer.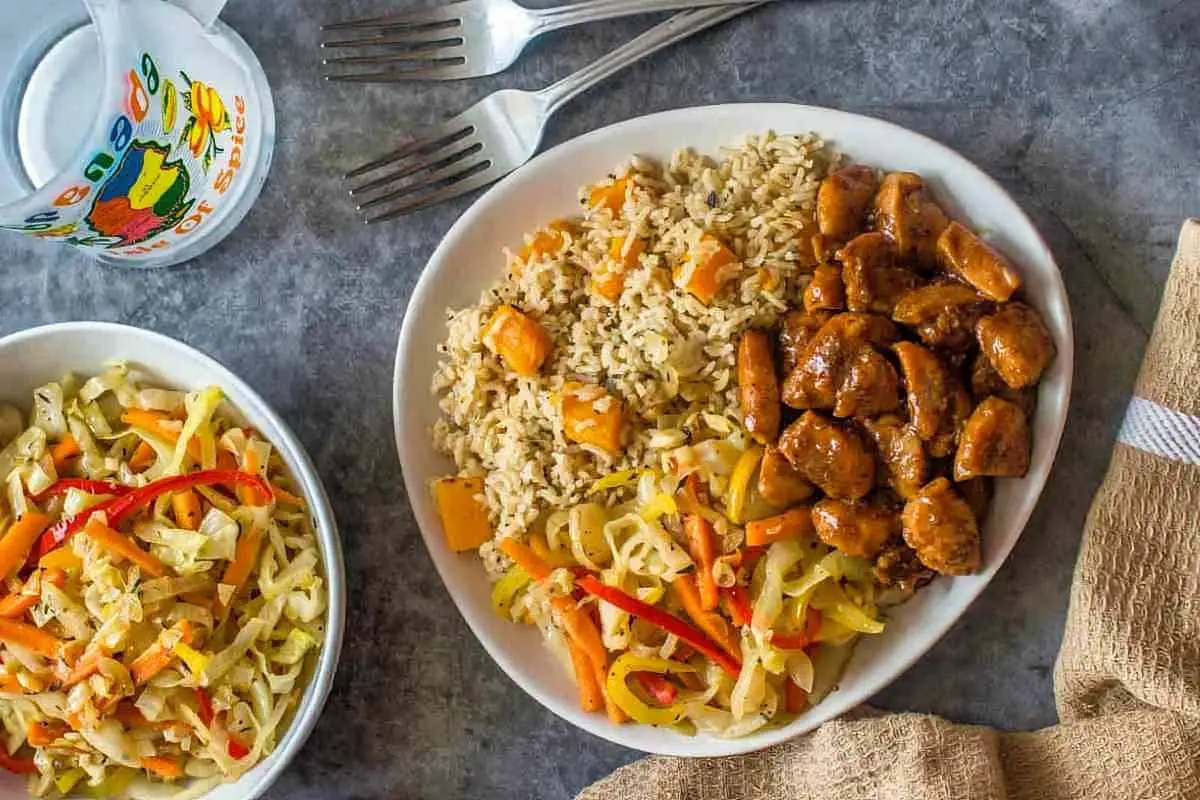 This nutmeg chicken is a food in Grenada inspired by the beautiful island. Succulent pieces of tender chicken that are seared in a pan and braised in a sweet spice infused syrup. This nutmeg chicken is brimming with flavors, it has a sweet tone, as the base of the syrup for the chicken is made with coconut palm sugar.
Now before you go into a frenzy, I used a low glycemic index sucrose called coconut sugar and subbed the soy sauce with coconut aminos – same difference but paleo friendly. Of course with that being said, it is always wise to consume sugar in moderation – low GI index or not.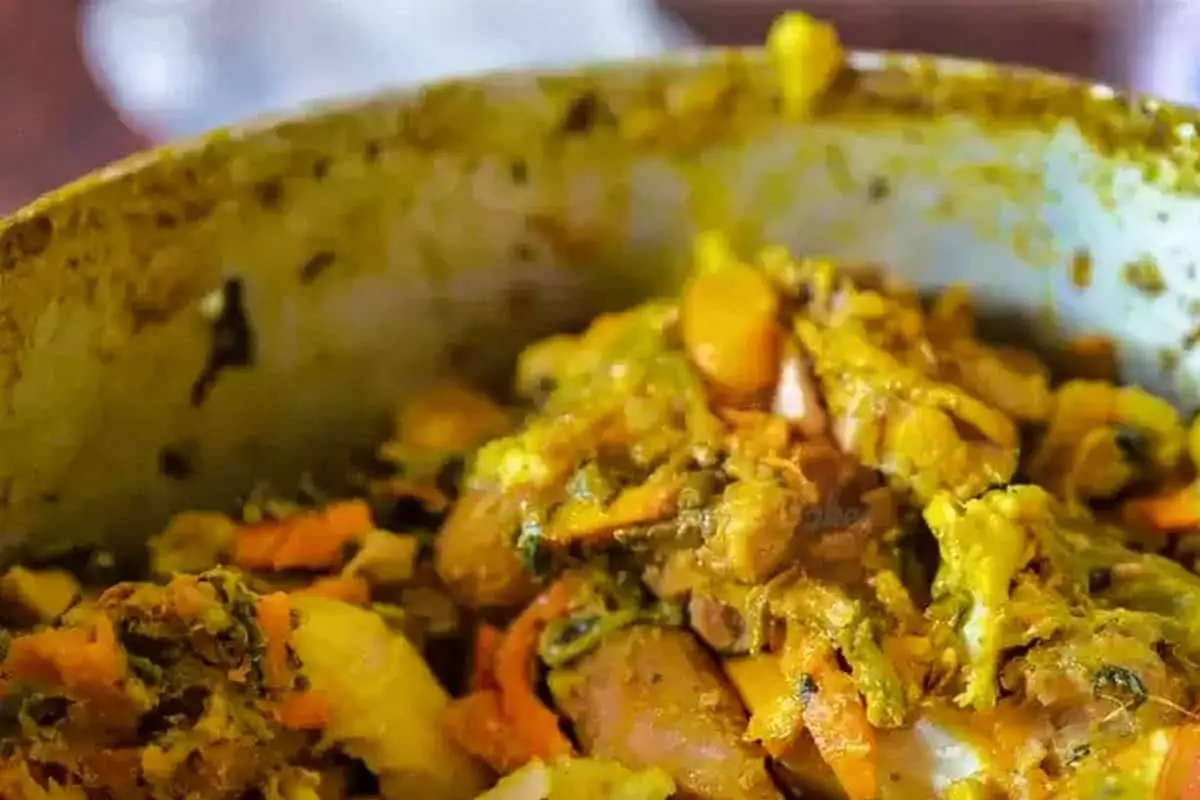 Grenada is known for two things being the Spice Isle and Oil Down, Grenada's National Dish. First, the island of Grenada is rich in spices, primarily Nutmeg, which is recognized on its flag and is a significant export and cinnamon, cocoa, vanilla, ginger, and mace. As this Grenada food is the islands national dish, it is also a testament to its multicultural influences.
The Grenada food gets its name from the cooking process where the coconut milk in the dish is cooked down until it's transformed into coconut cream with a thick layer of coconut oil throughout the Grenada recipe. However, the ingredients are a mixture of the local indigenous herbs, seasonings, spices, and salted fish together with the colonial influences of breadfruit and Taro (Dasheen).
Breadfruit and Taro were brought to the Caribbean as an affordable crop to feed the slaves during colonial times. Grenadian cuisine is, therefore, a reflection of its history, and Oil Down represents that diversity in one pot.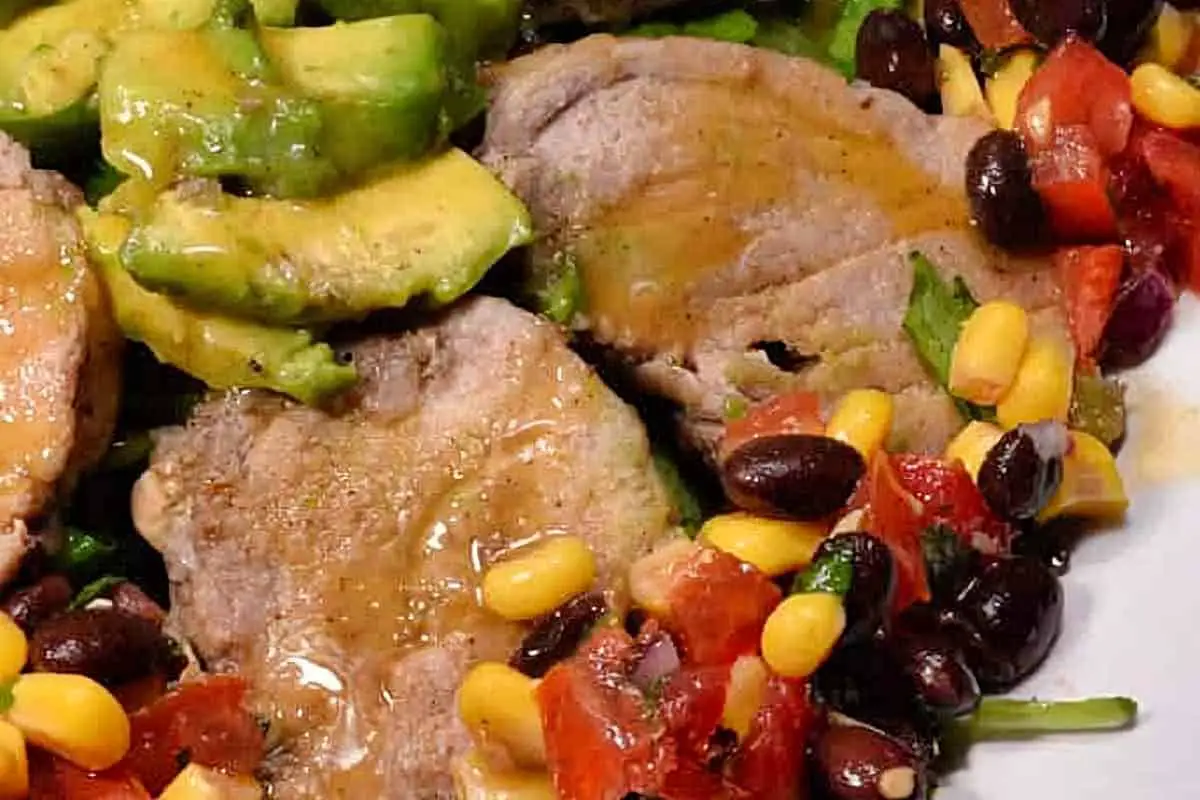 Grenada calypso roast pork and black bean salad is a fantastic Grenada recipe. The pork is roasted with a spiced rub and then topped with an amazing sweet orange sauce. The Grenada recipe is served over spinach with avocado slices. The result of this Grenada recipe is awesome.
Served with the cold black bean and corn salad, the flavors all blend beautifully together and makes for a fantastic presentation. Another food in Grenada to add to the favorites, thanks Grenada!
---
You May Want to Join Our Boondocking Group on Facebook For More Information
You May Want to Join Our Campfire Recipes Group on Facebook For More Information
For More Photos Visit Our Instagram at World Recipes Daily – Our Big Escape