Australia is a melting pot of cultures, and Australian food traditions are no exception. The culinary landscape is a rich blend of Indigenous, British, and multicultural influences. In this blog post, we will take a journey through Australian food traditions, exploring the history, the people, and the dishes that have shaped this delicious cuisine.
---
Want more ideas to round-out your Aussie Recipe Box?
A lot of great options are in these posts!
---
Indigenous Australian Cuisine
Indigenous Australians have inhabited the continent for tens of thousands of years, developing a unique and sustainable food culture. Their diet consisted of a wide variety of native plants, animals, and seafood, which they hunted, gathered and fished in accordance with the seasons.
Below are some recipes that all found their roots in the foods used by the early inhabitants.
5 Popular Indigenous Australian Recipes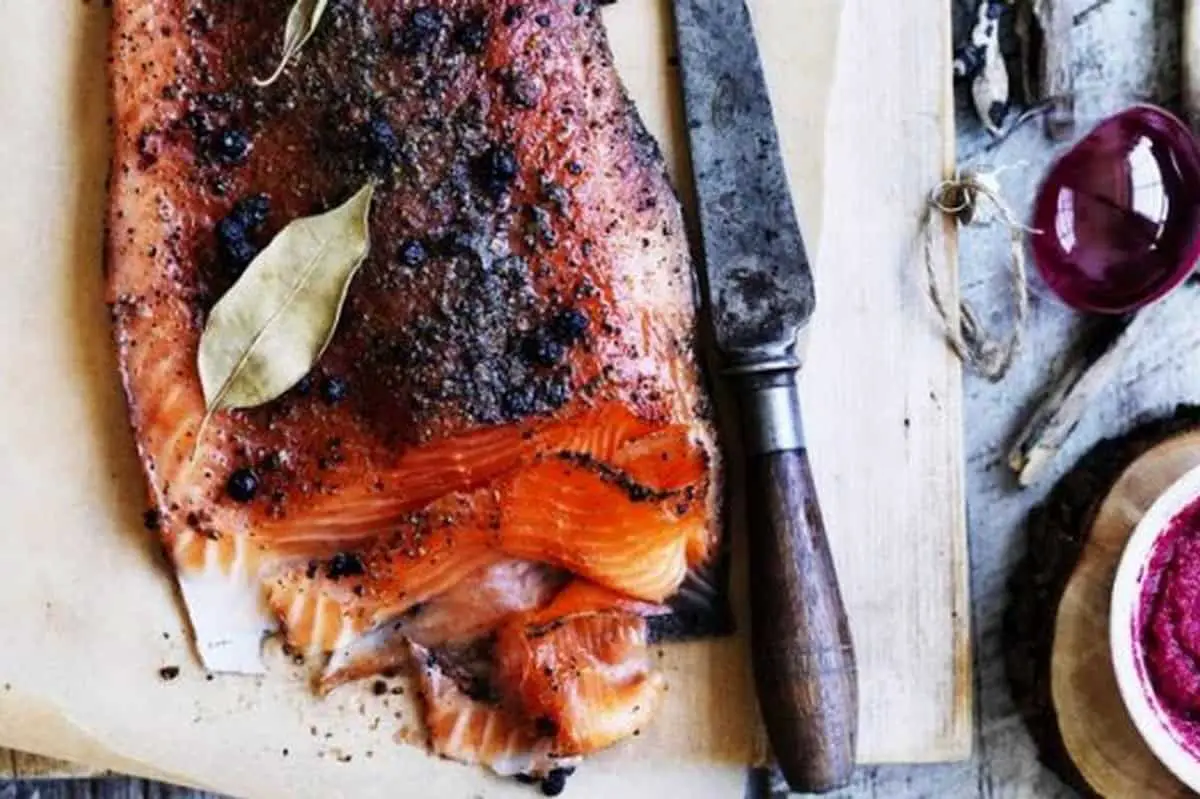 This recipe uses the classic Scandinavian salt-and-sugar cure infused with the peppery, wild, citrusy flavours of the outback. At Christmas, it would make a great alternative to the usual festive fare.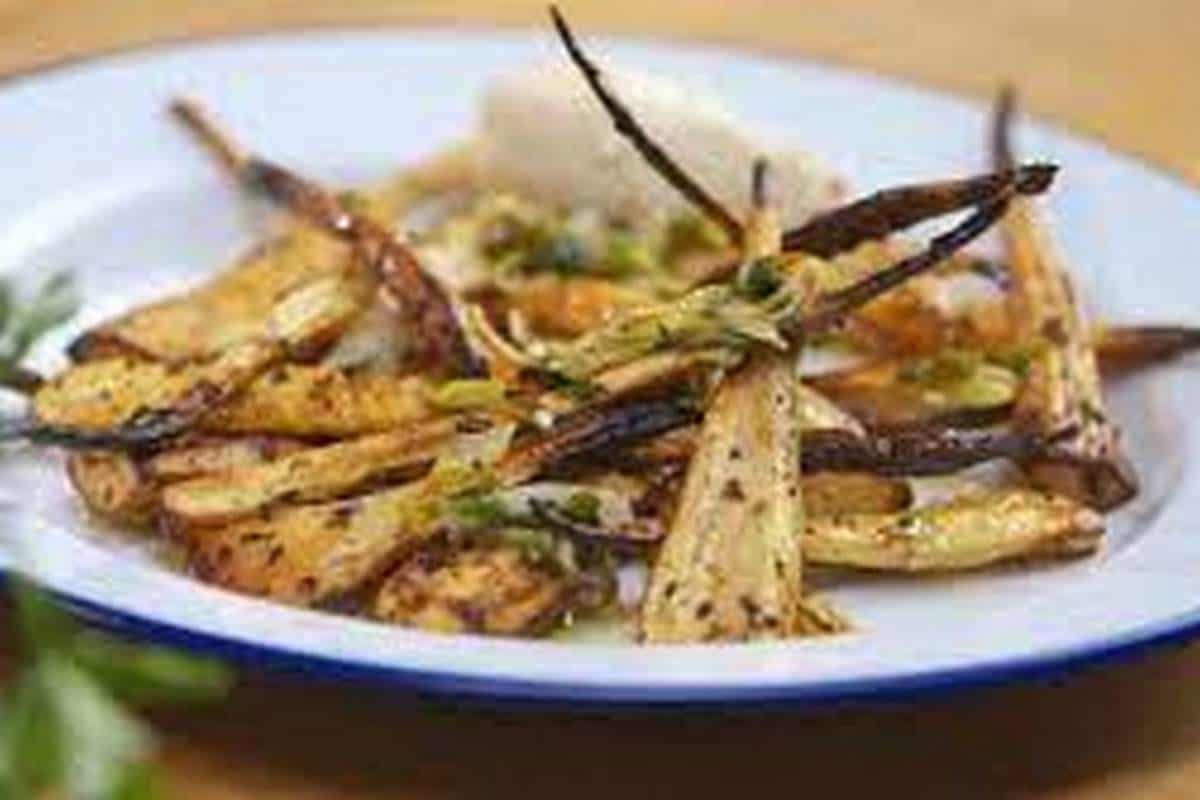 Bring this root vegetable to life with native Australian ingredients that pack a real flavour punch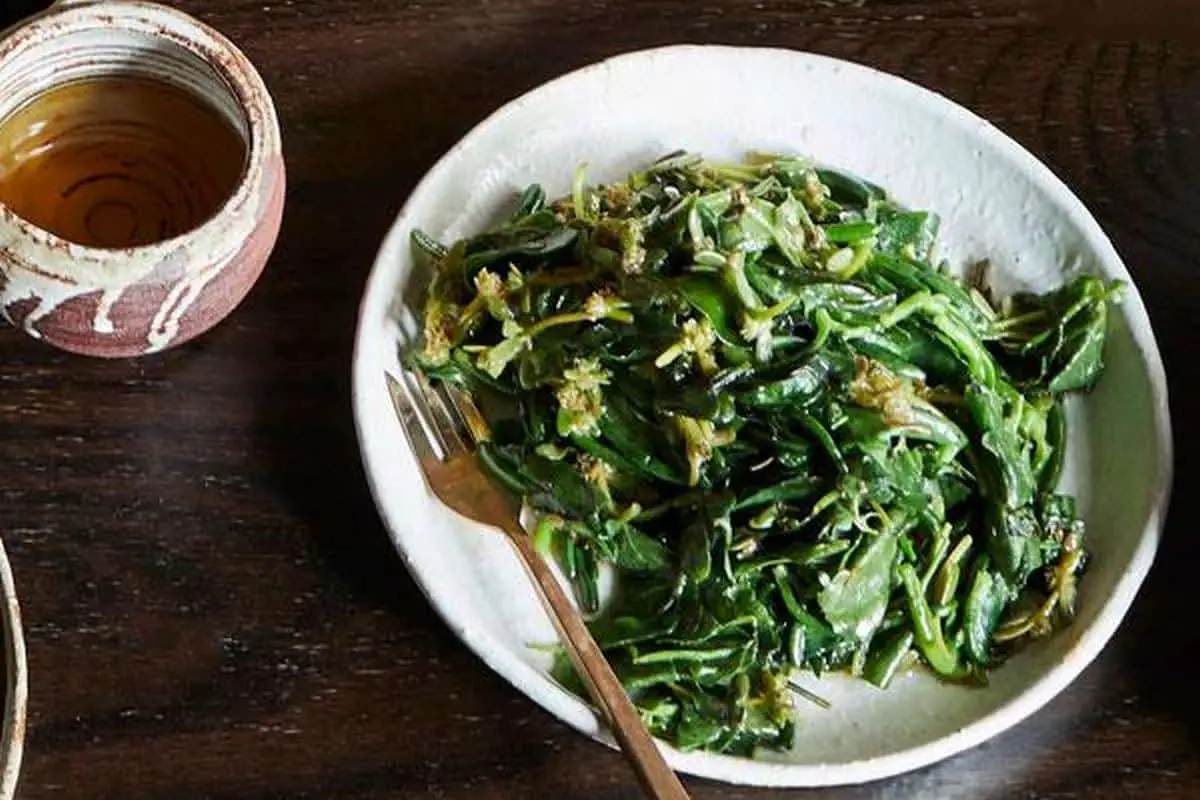 "This dish is a reflection of my heritage: third generation Australian and 29th-generation Kwong," says chef Kylie Kwong.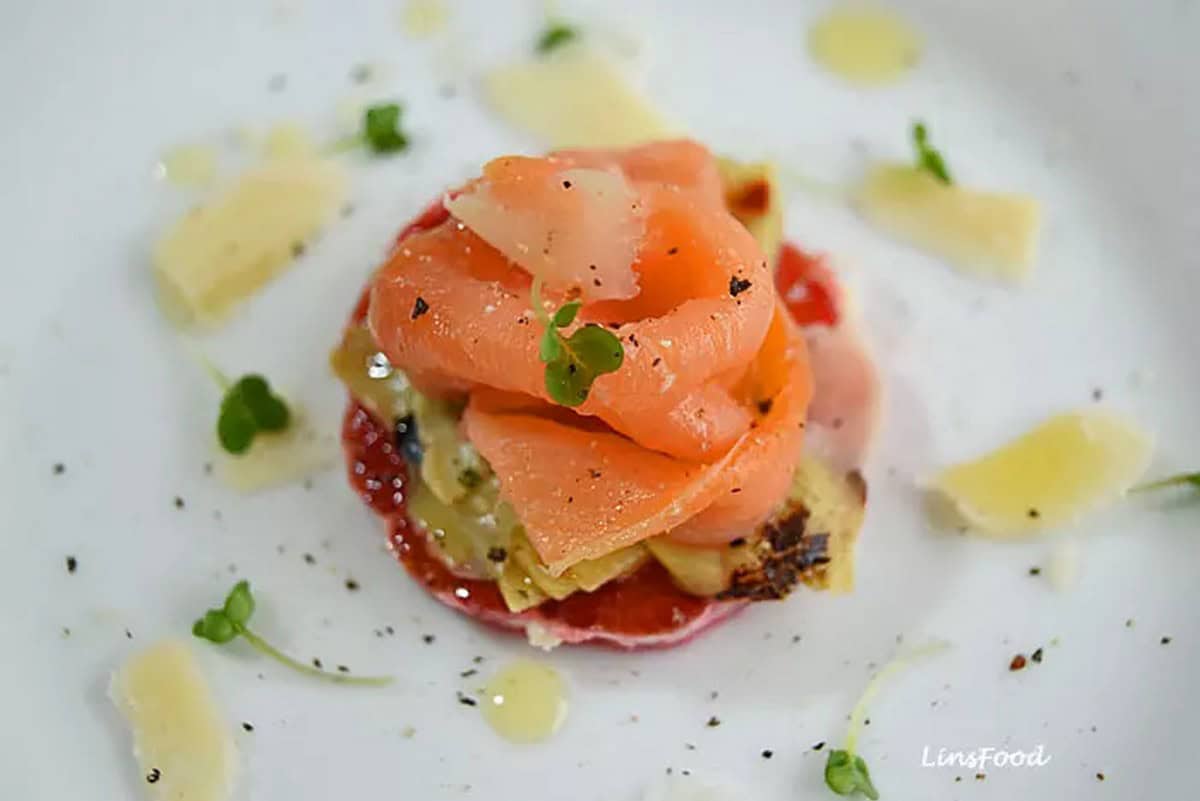 This 10-minute Scallop Ceviche recipe, with its tingling, citrusy, and a touch boozy marinade, this Australian food tradition is simply exquisite!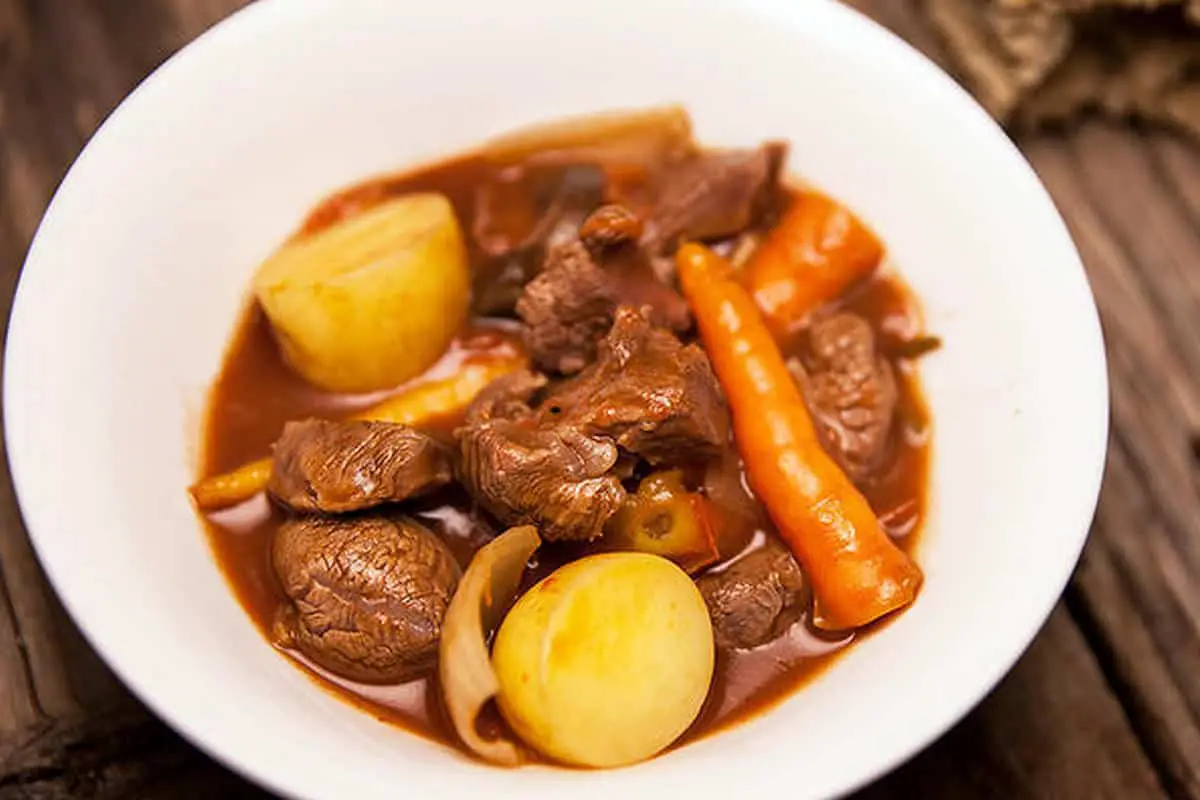 "I had a wonderful visit to the Falzon family's Earth Sanctuary at Alice Springs, where Joey Falzon cooked this kangaroo stew. It's got lots of lovely sauce – perfect for mopping up with bread or damper." – Justine Schofield, Outback Gourmet.
Bush Tucker: Nature's Bounty
Bush tucker refers to the native foods used by Indigenous Australians. These ingredients have grown in popularity as chefs and food enthusiasts rediscover their unique flavors and health benefits. Some popular bush tucker ingredients include:
Finger limes: These citrus fruits boast a caviar-like texture and a tangy, aromatic flavor.
Macadamia nuts: Rich, buttery, and crunchy, these nuts are perfect for both sweet and savory dishes.
Wattleseed: With a nutty, coffee-like flavor, wattleseed is often used in desserts, breads, and sauces.
These Indigenous basics are the foundation of all Australian food traditions including the ones that continued later that are listed below.
5 Popular Bush Tucker Australian Recipes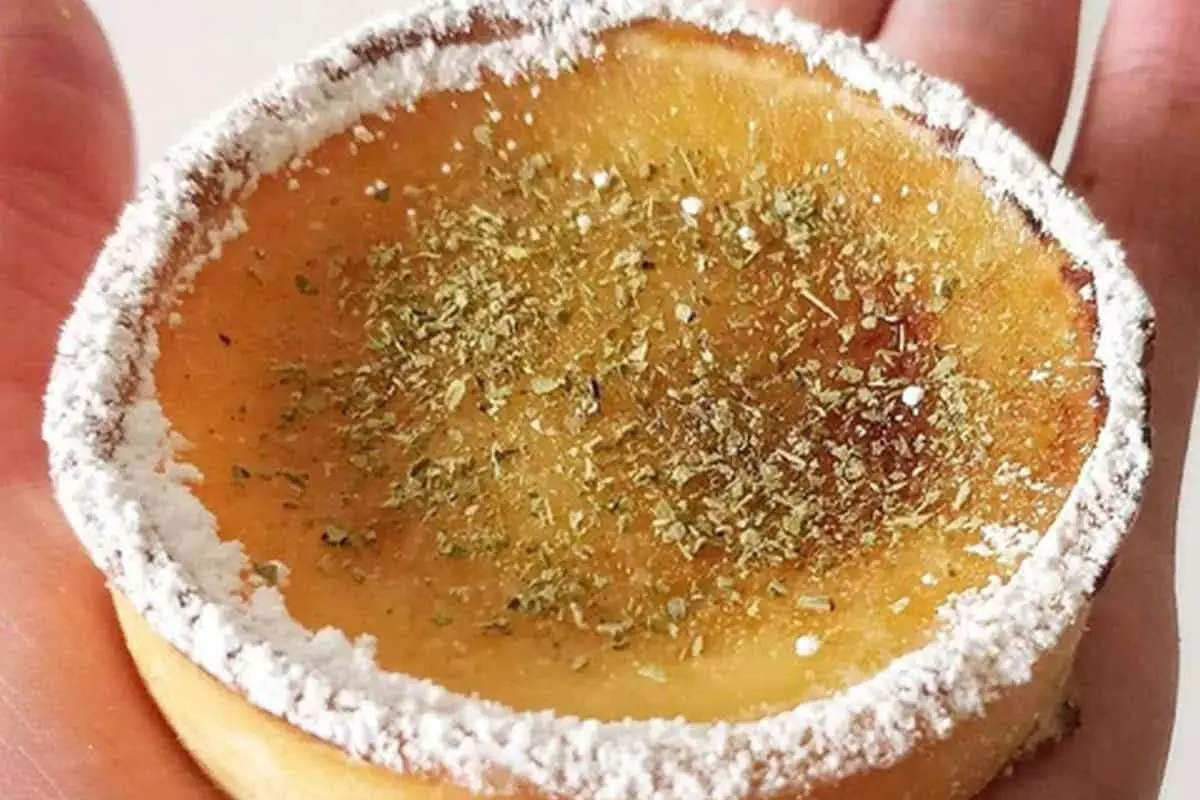 What makes this Lemon Tart so perfect? It's the lemon curd filling. It's not too sweet but not mouth-puckeringly sour either, we've added a bit of Lemon Myrtle to give it more elegance. So custardy, it just melts in the mouth. This is a classic French tart that's elegant and pretty as a picture, yet the filling is as simple as can be: just eggs, sugar, butter and fresh lemon!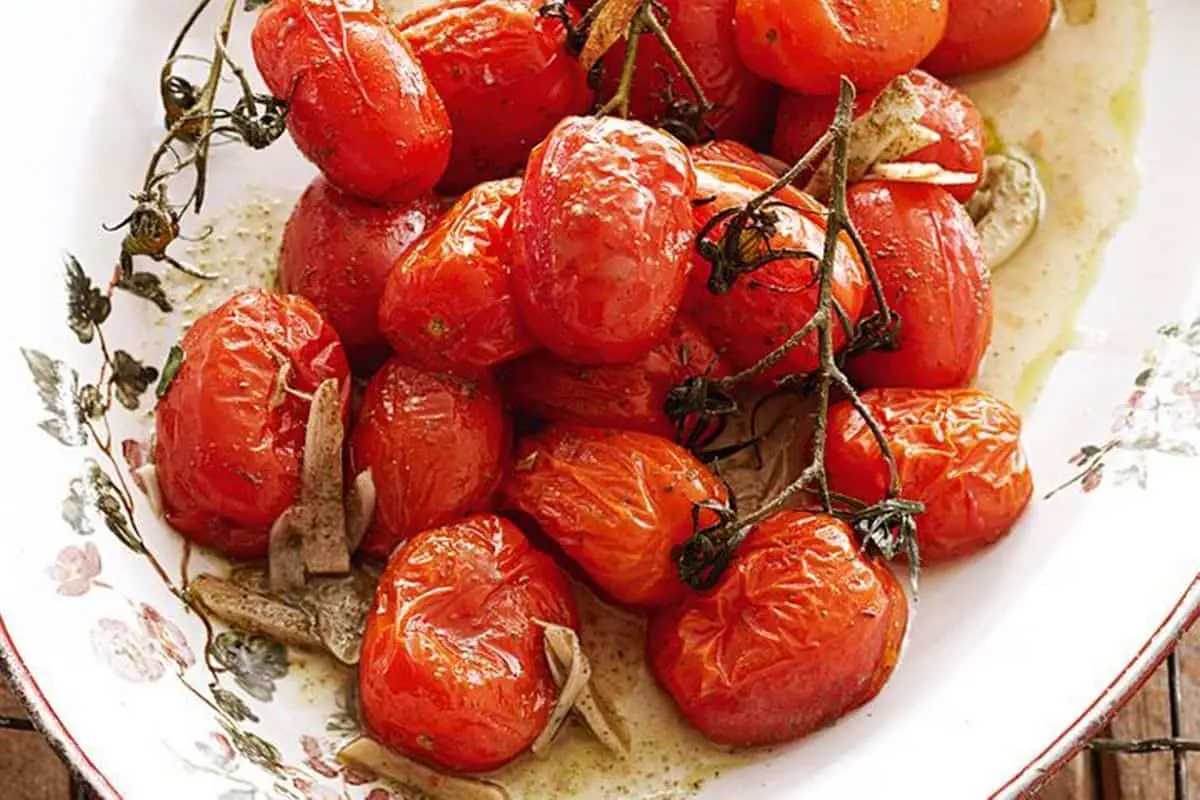 Celebrate Christmas Day in true Aussie style with this roasted tomatoes side inspired by the bush. This is a tasty dish that you and the whole family will enjoy and one of the many Australian food traditions we serve on holidays.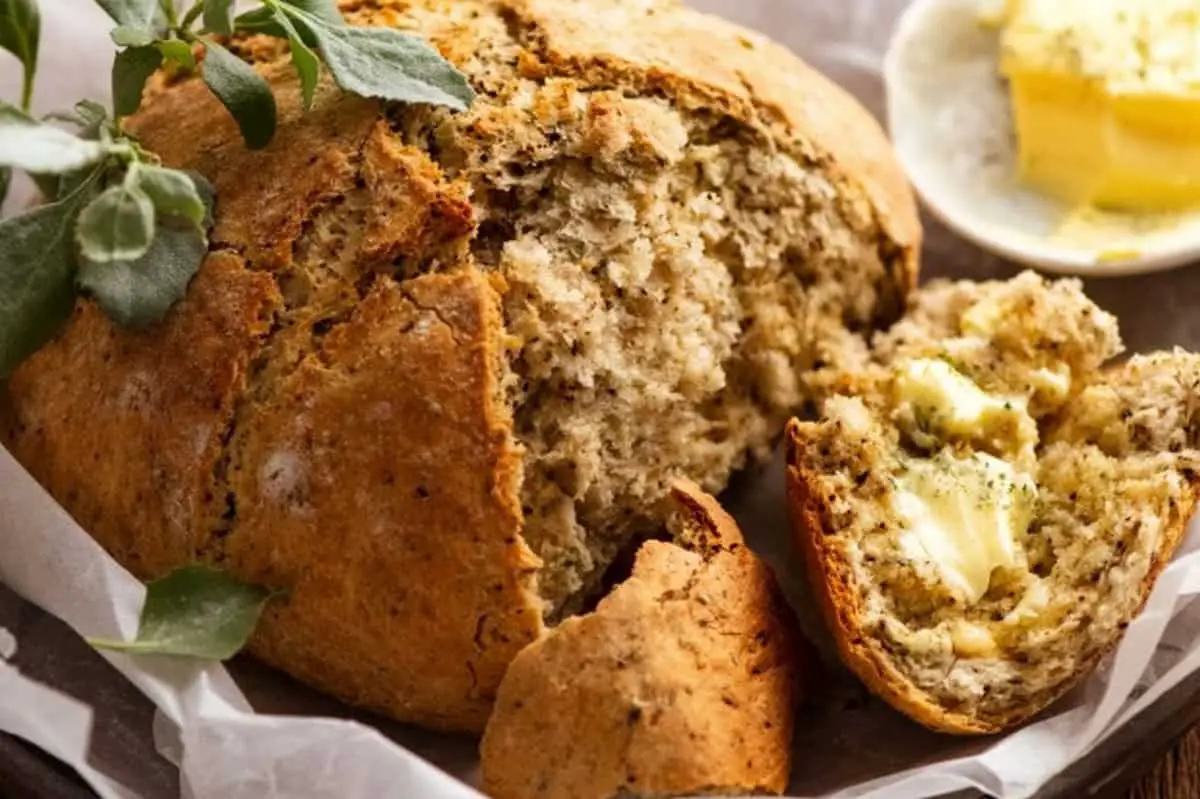 Australia has a traditional bread called damper, also known as bush bread, a delicious unleavened bread baked on hot coals or in the oven and that can be ready in no time. Native wattleseeds add a nutty edge, while the herby taste of saltbush replaces plain old salt.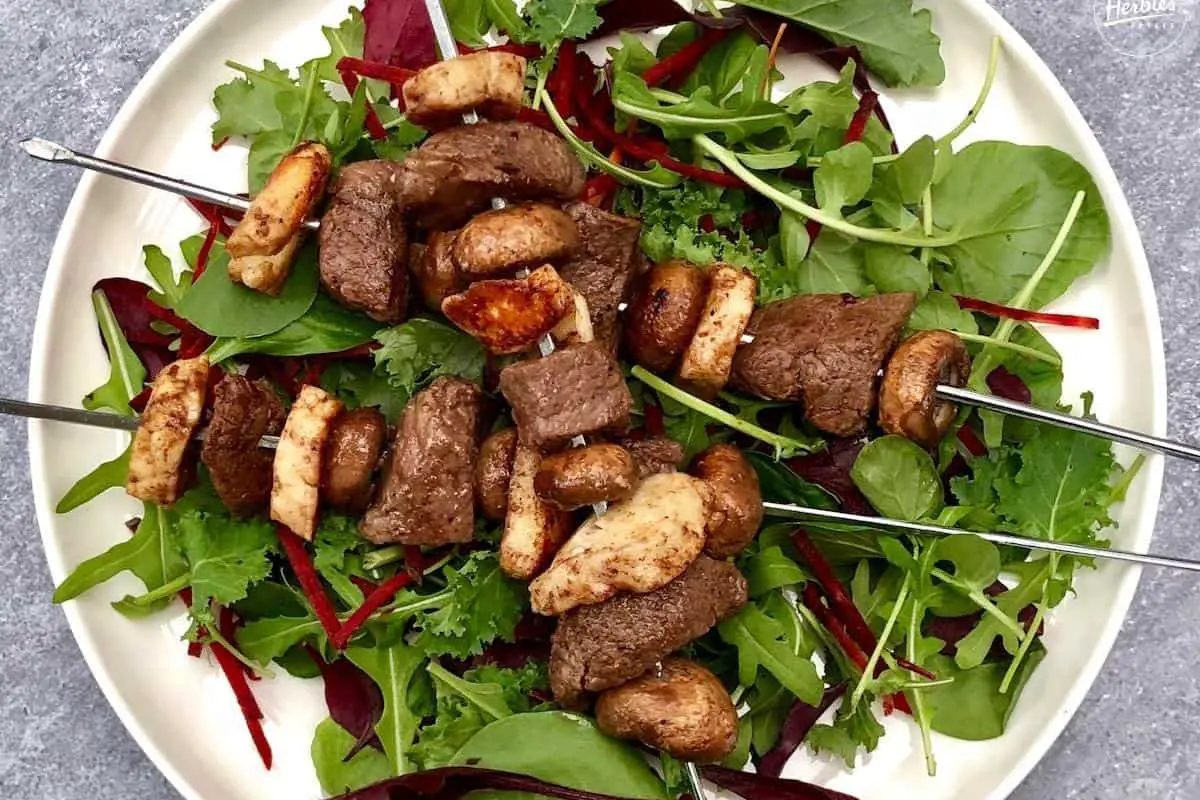 Our Australian food traditions Bush Tucker Rub has a deep, distinct flavor of Australian native wattleseed, along with saltbush, pepper leaf and lemon myrtle. These unique flavors complement the beef, mushrooms and haloumi perfectly. Add any selection of vegetables to the skewers, the possibilities for this Australian food tradition are endless.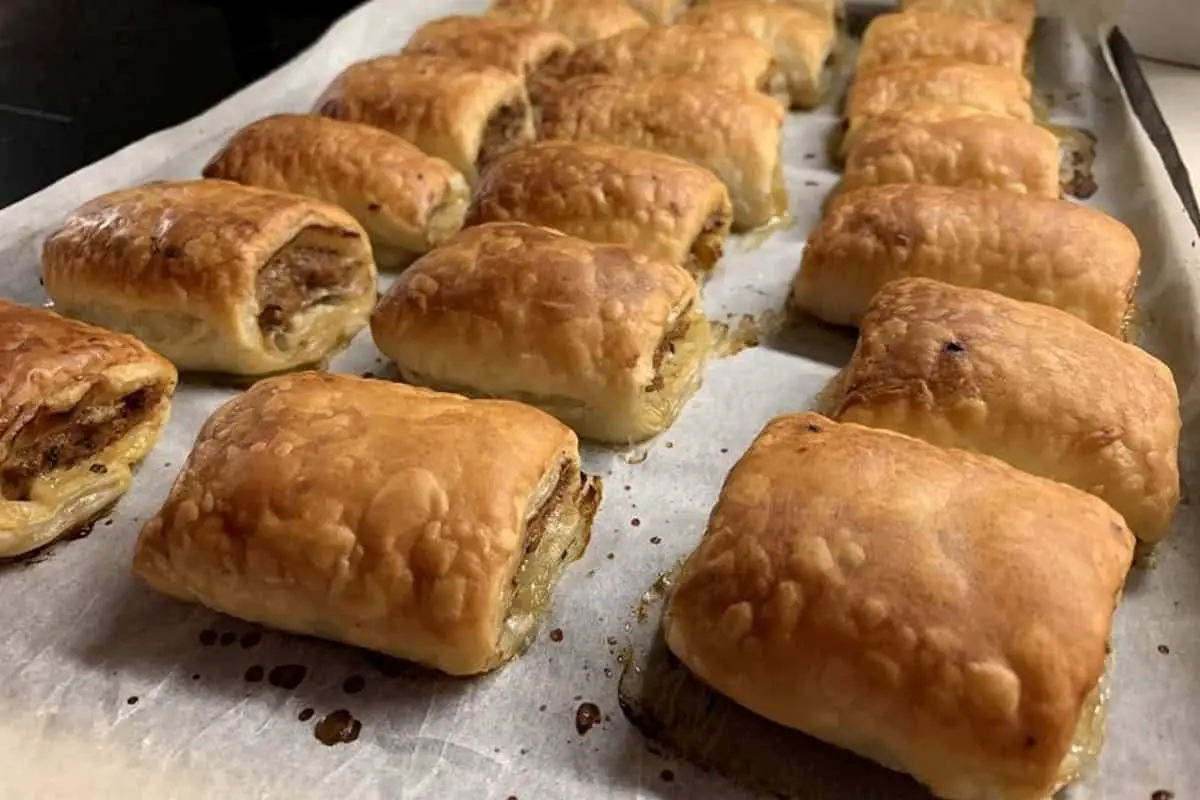 Bursting with flavor boosting Australian bushfood flavors, these Sausage Rolls are budget-friendly and filling and the sausage roll recipe is so easy.
I've been making the same sausage roll recipe since my children were in kindy. It is such an easy recipe, and everyone loves them. The mixture makes plenty of sausage rolls but if they don't all get eaten straight away, they freeze really well.
The British Influence
British settlers brought their culinary history that added to Australian food traditions, significantly influencing the country's food culture. Classic British dishes like meat pies, fish and chips, and Sunday roasts are still popular today.
Meat Pies: A Savory Staple
Meat pies hold a special place in Australia's culinary landscape. This iconic dish, with its flaky pastry and rich, savory filling, is enjoyed by Australians of all ages. Popular fillings include minced beef, chicken, and vegetables, often seasoned with Worcestershire sauce and tomato sauce for extra flavor.
Fish and Chips: A Seaside Treat
As an island nation, Australia has access to an abundance of fresh seafood. Fish and chips, a British classic, is a popular choice for a quick, satisfying meal. Typically, white fish such as flake (shark) or barramundi is battered and deep-fried until golden brown, served with a generous helping of crispy chips.
5 Popular British Influenced Australian Recipes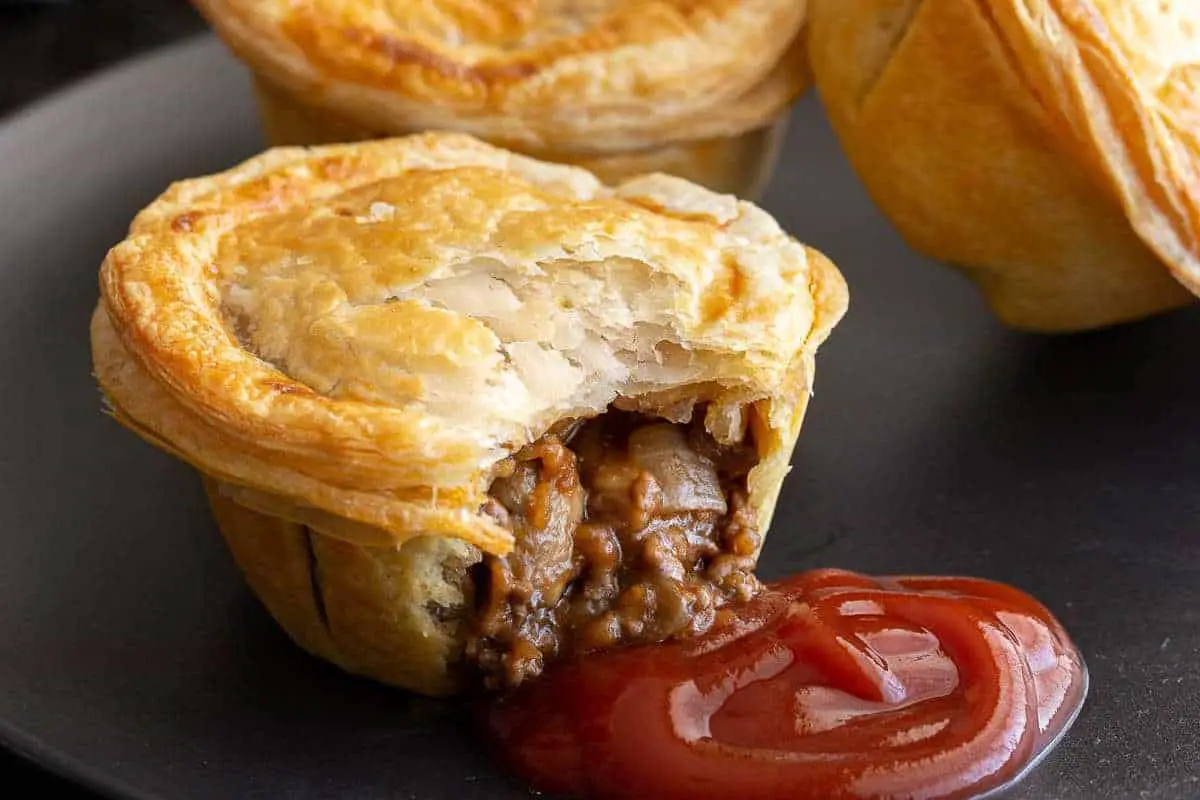 Move over bakeries, Australian Beef Party Pies are the simple homemade answers to crunchy bliss. Crispy flaky pastry meets beef gravy perfection in these tiny bites. Freeze them for make-ahead party food or a quick snack when you need them most.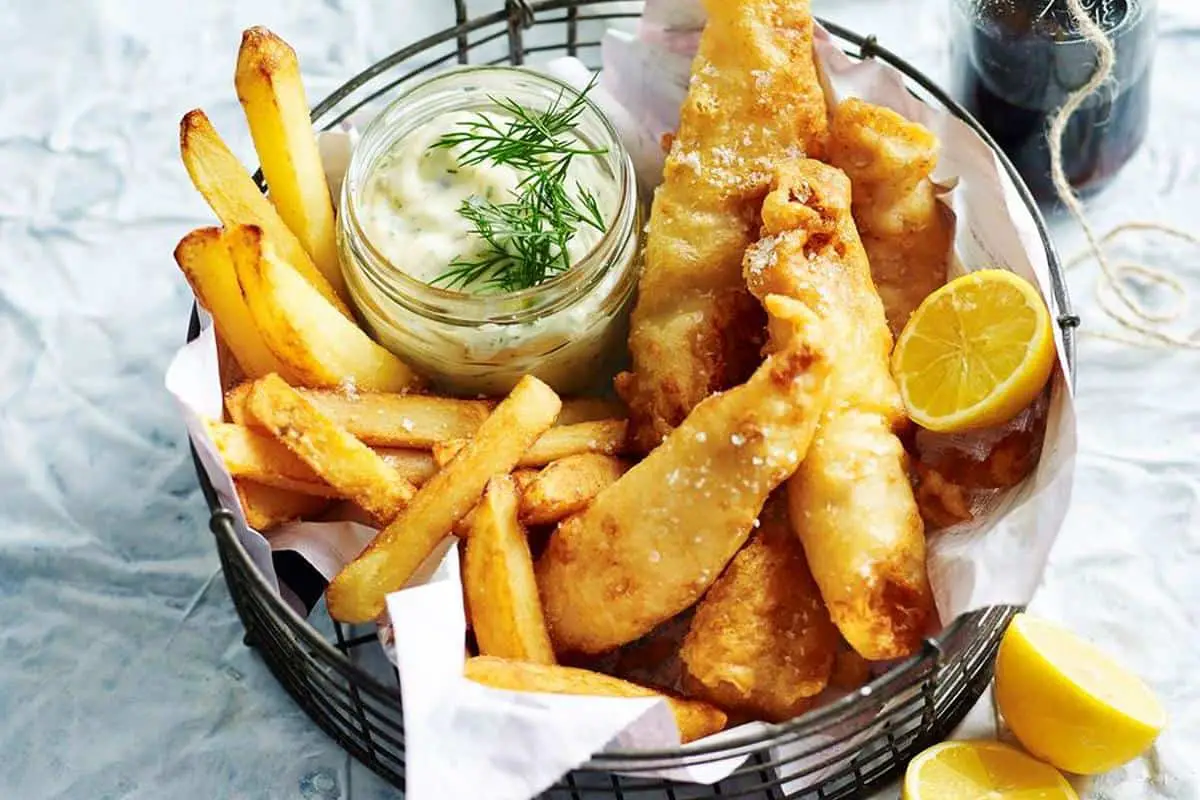 With a versatile batter recipe you can try this Brit favorite that is fast becoming a Australian food tradition. One that you commit to memory – one that can be used across the board on anything you choose to deep fry? Well, this is the one. We all know that a good batter is one that sticks well to the food and stays crunchy after leaving the hot oil. This batter recipe has that quality. The secret ingredient is milk! Like egg, the proteins in milk act as an adherent, allowing it to bind to the meat, fish or vegetables.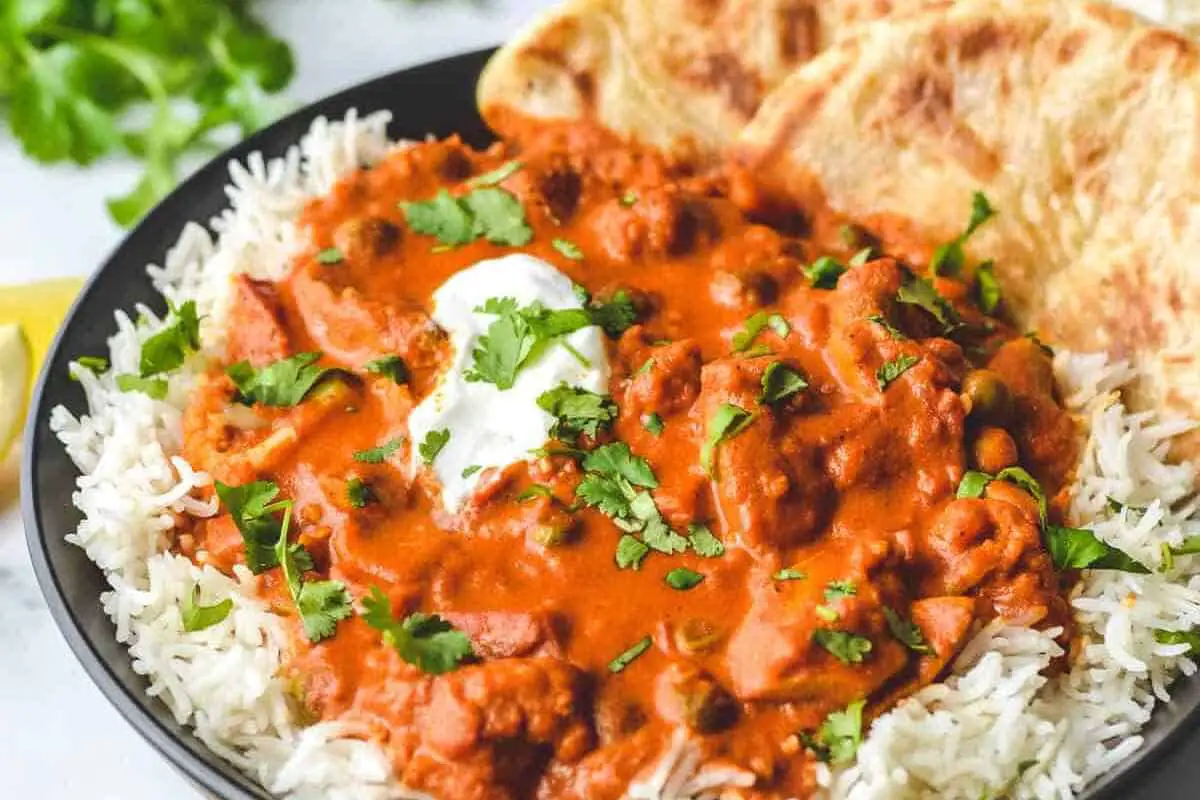 This tasty chicken tikka masala with vegetables is perfect for when you are craving comfort food or need a quick weeknight meal. Tender, golden pieces of marinated chicken and vegetables come together in a luxuriously creamy curry sauce that is mild enough for the whole family to enjoy. And everything comes together in around 30 minutes, or can be prepped ahead for an even faster meal!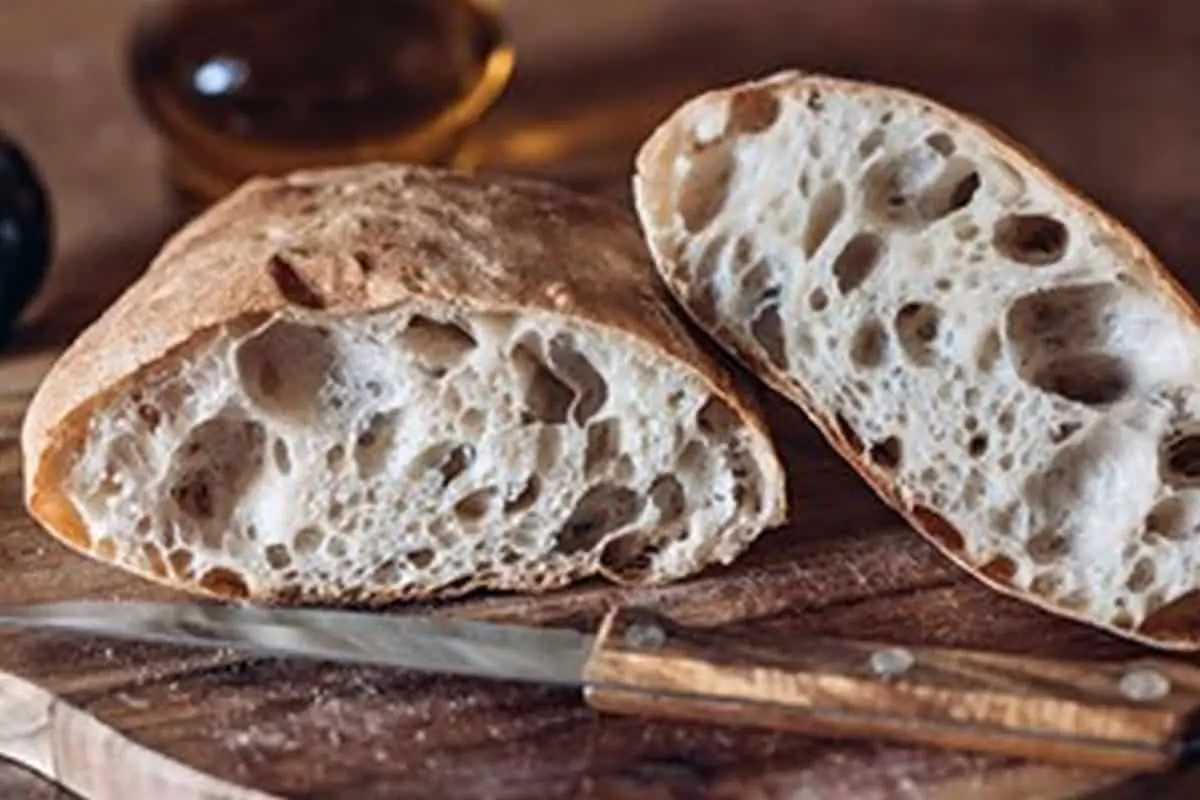 Baking the most of the extra time at home? Why not try whipping up a loaf of tasty sourdough bread with Australian Made, Australian Grown ingredients while you're at it make it a family Australian food tradition! This timeless recipe can be a bit of a challenge but the result is a delicious staple for the whole family to enjoy.
Inspired by our home on the edge of the Pacific Ocean and brewed using all Australian barley, wheat and Galaxy hops, Pacific Ale is cloudy and golden with a big fruity aroma and a refreshing finish.
Mediterranean Flavors
Australia's diverse population has led to a wealth of multicultural food traditions. Migrants from countries like Italy, Greece, and Asia have introduced a variety of flavors and ingredients, significantly enriching Australian food traditions and its culinary identity.
Italian and Greek Influences
Italian and Greek migrants brought their Mediterranean culinary traditions, which emphasize fresh ingredients, olive oil, and aromatic herbs. Italian dishes such as pasta, pizza, and gelato are now staples in Australian households, while Greek favorites like souvlaki, moussaka, and baklava are equally popular.
5 Popular Mediterranean Influenced Australian Recipes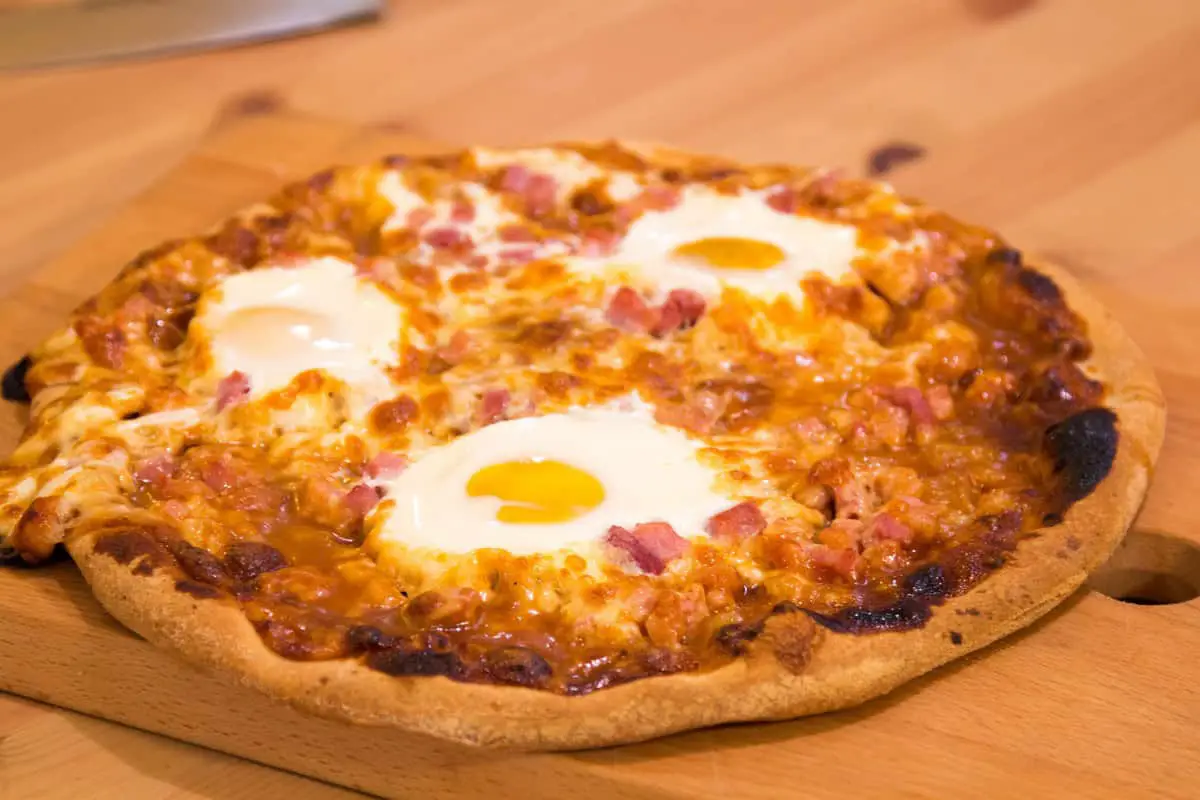 Here is the fabulous Aussie Pizza that I promised I'd make in my Pizza Base Video. This is a great Pizza and a little different from traditional pizzas as we use a BBQ Sauce rather than a Tomato Sauce.
I love these Pizzas and I hope you do too.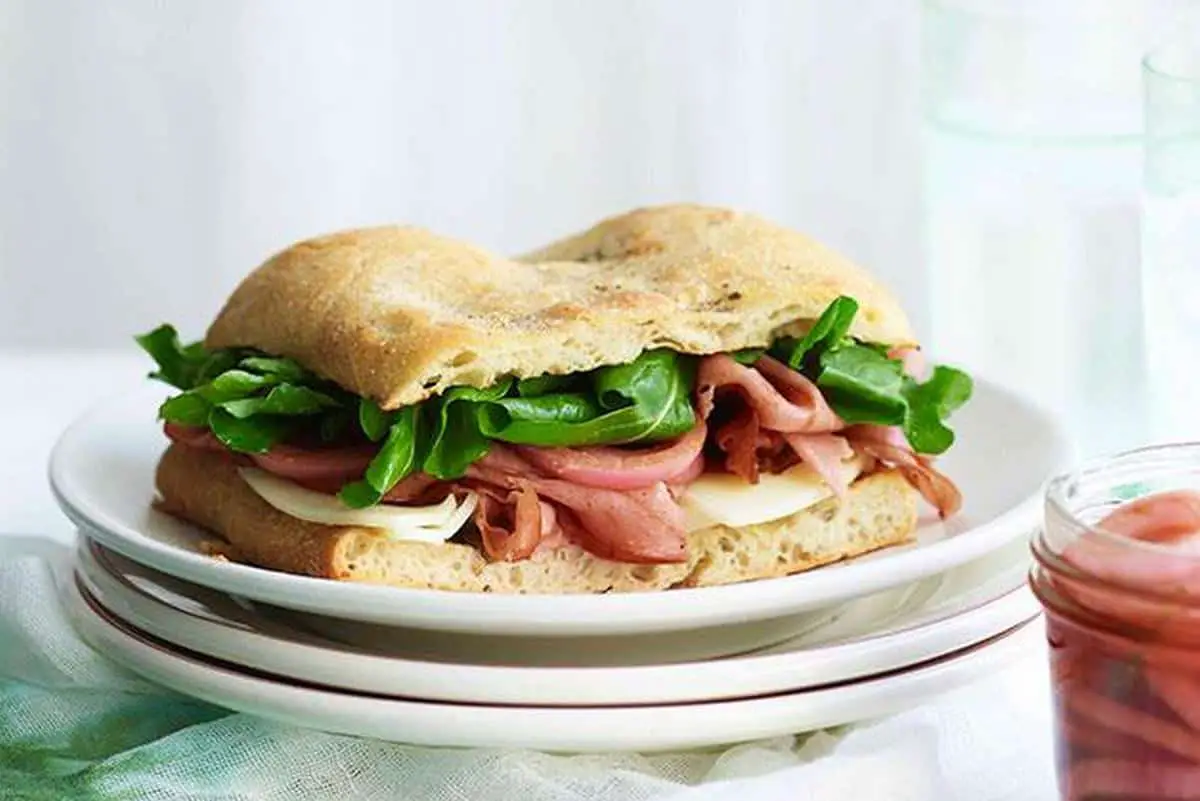 If you have very fresh focaccia there's no need to toast the bread. Make it more of a meal by serving the sandwiches with a simple tomato salad.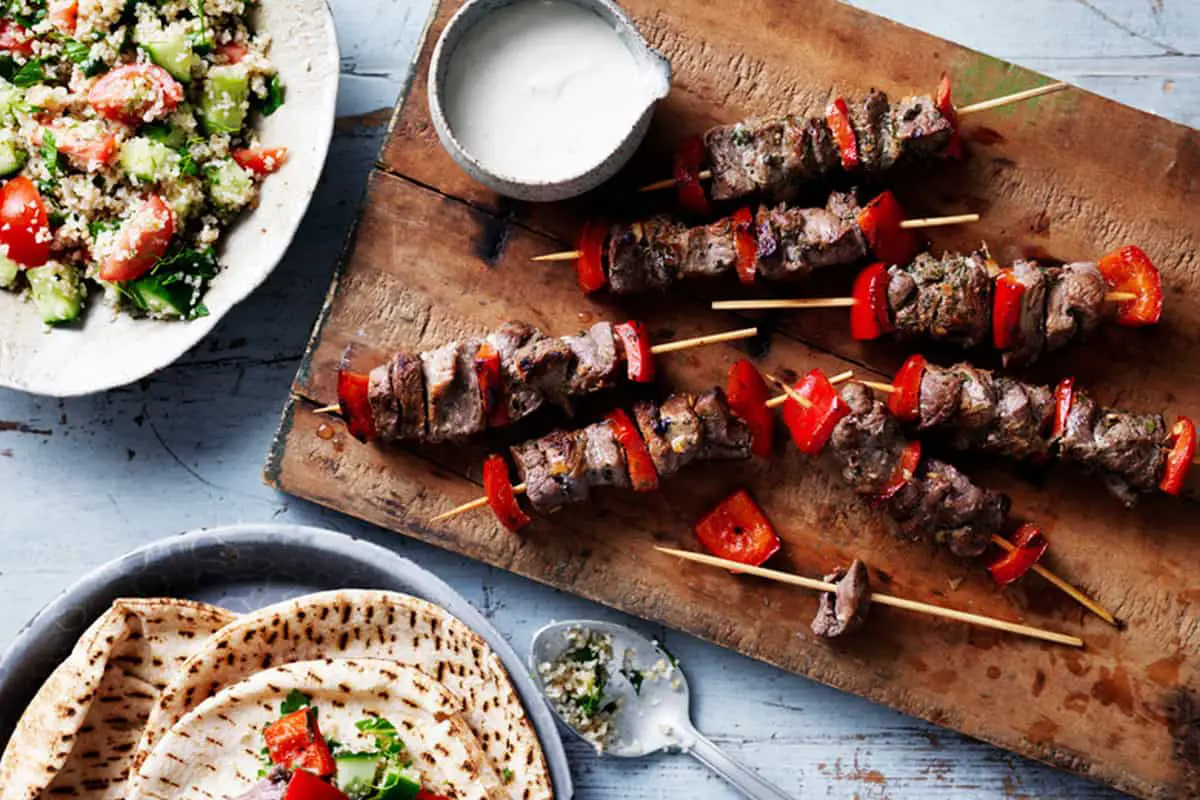 Souvlaki, marinated meat grilled on a skewer, is a Greek fast food. Pork is traditionally used to make the dish, but chicken, lamb, and beef are also common. You can enjoy souvlaki straight off the skewer as a kebab, in a warm pita with your favorite toppings, or over a bed of fresh veggies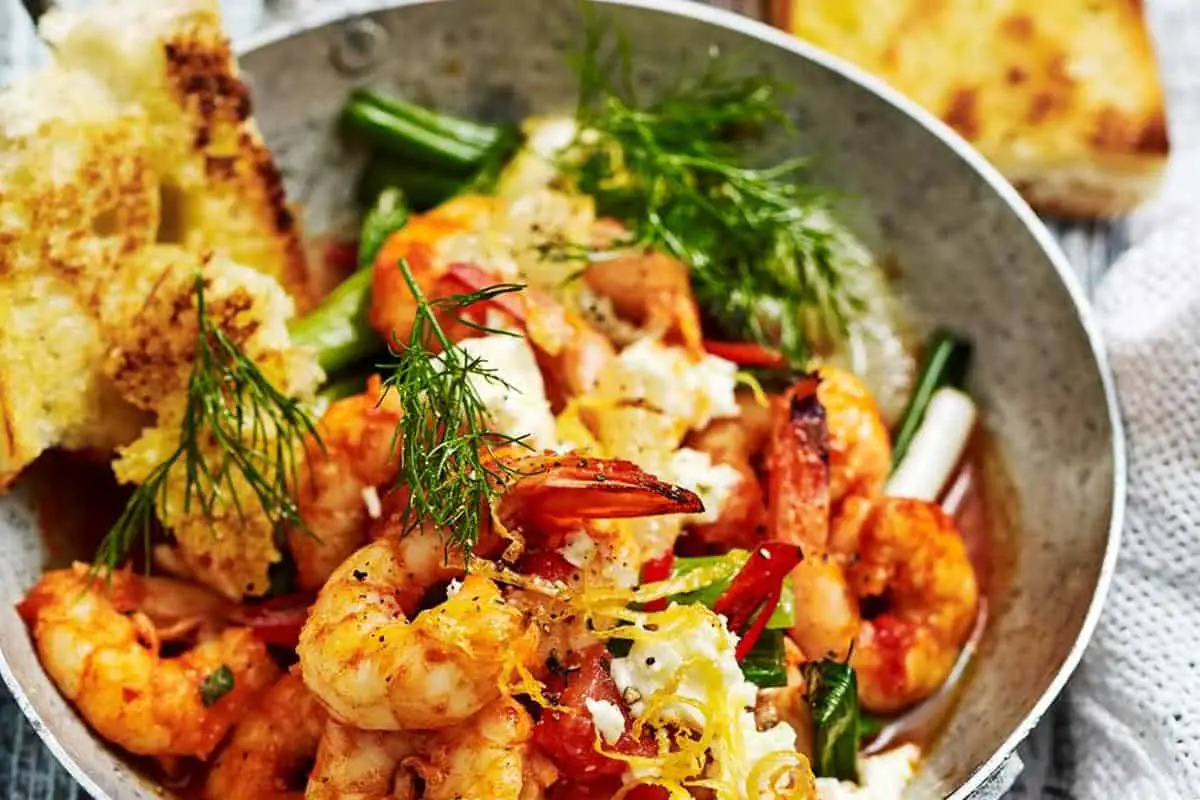 Named for the small dish that its traditionally cooked in. It's super easy, quick and makes a scrumptious summer meal.
Saganaki, despite sounding vaguely Japanese, is a popular Greek dish, named after a sagani, the two-handled frying pan in which it is cooked and served. Traditionally made with grilled or fried cheese, sprinkled with lemon juice and eaten with bread. Prawns Saganaki is a particularly popular version.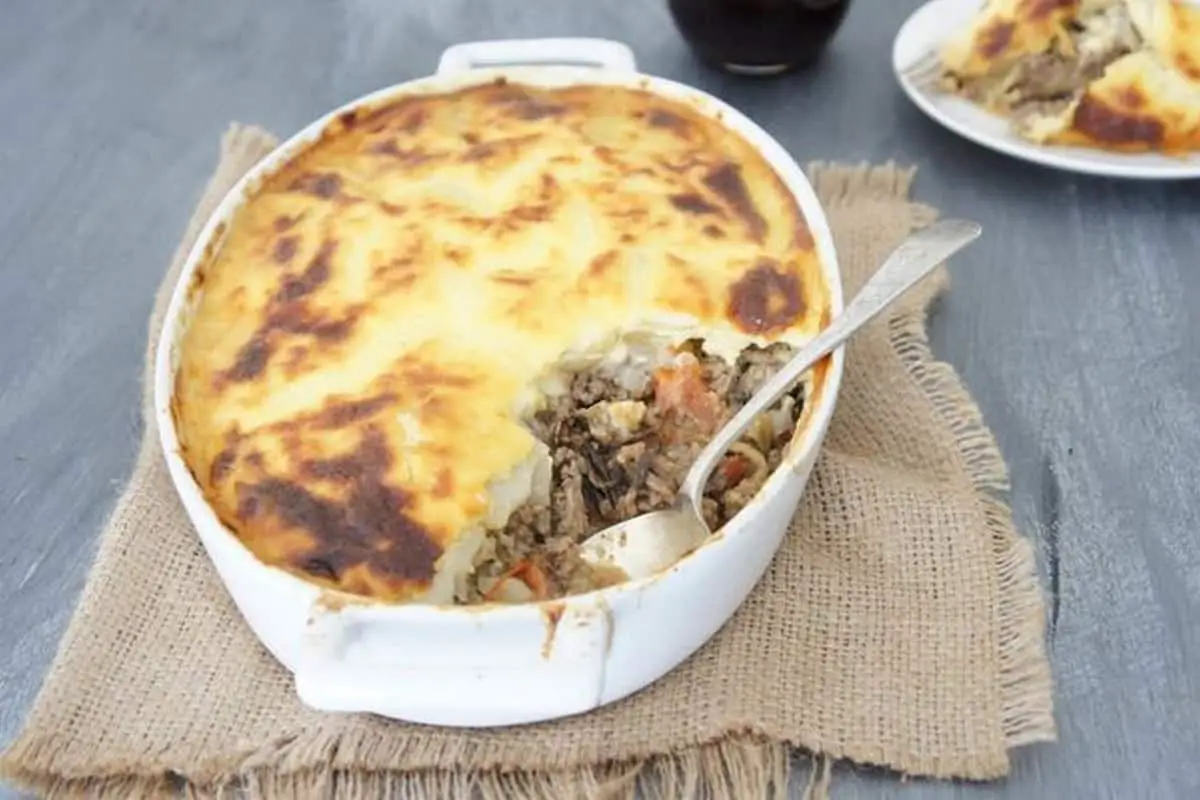 Greek moussaka is a classic comfort-food dish, with layers of mince, eggplant and potato, all topped with a golden bechamel sauce. Layer-up this super-easy version, pop it in the oven and you're all set for a winning dinner.
Asian Fusion
Australia's proximity to Asia has led to a delicious fusion of flavors. Chinese, Thai, Vietnamese, and Malaysian cuisines have been embraced by Australians, with dishes like dim sum, pad Thai, and laksa becoming household favorites. In recent years, Japanese sushi, Korean barbecue, and Indian curries have also gained popularity. They are so ingrained in the Australian food traditions that they have almost become a separate one all their own.
5 Popular Asian Fusion Australian Recipes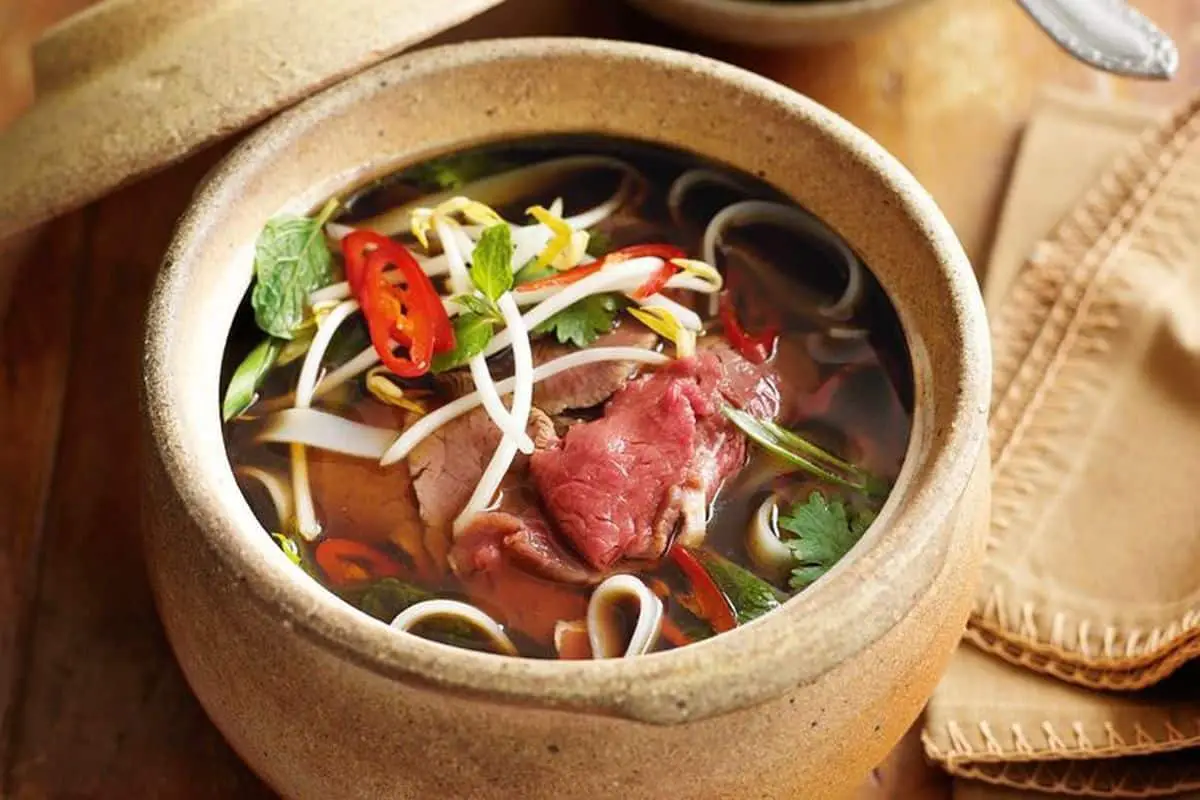 Pho is a traditional Vietnamese soup, where thin strips of beef are 'cooked' in a hot, aromatic broth in the serving bowl – this keeps the meat meltingly tender.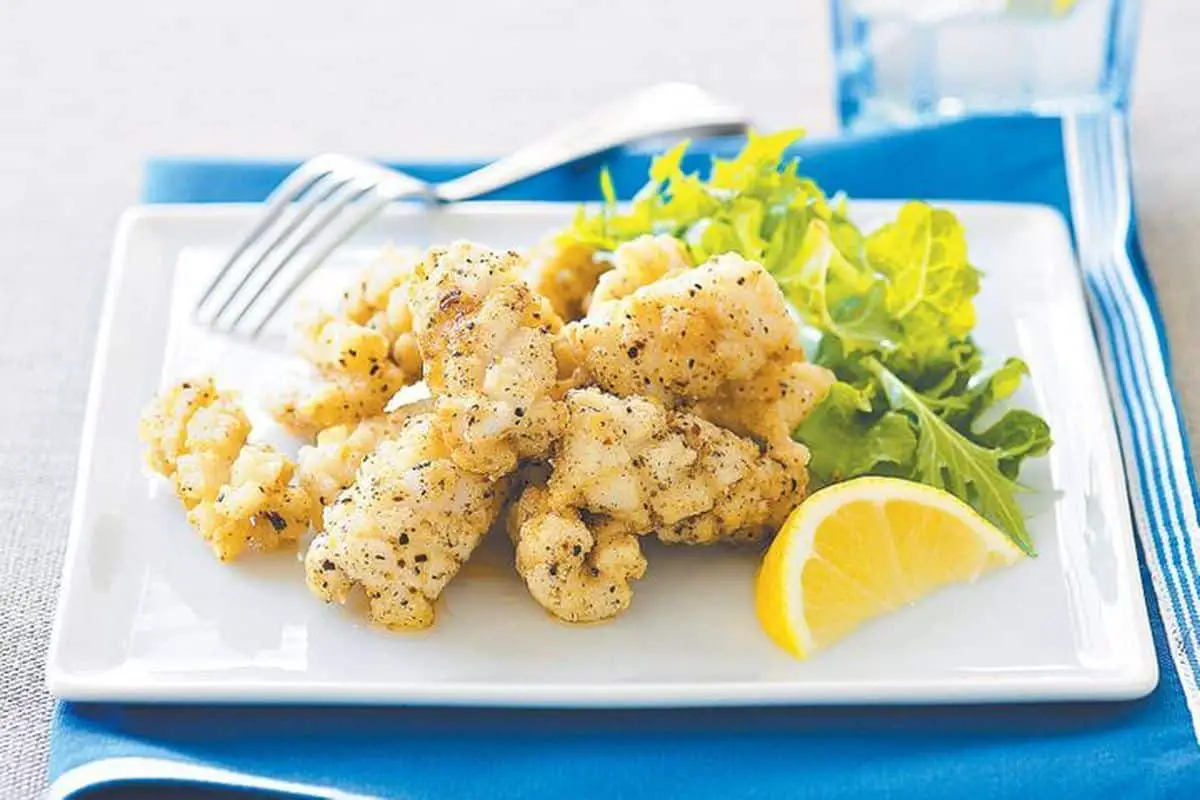 Salt and pepper calamari can simply be referred to as salt and pepper squid. It is made of sliced squid mantle or common squid. The slices are coated with flour, then with a mixture of egg and milk, and finally with fine breadcrumbs.
They are then fried in an oil bath. The coating becomes crispy while preserving the tenderness of the squid, whose consistency sometimes becomes firm when cooked too long.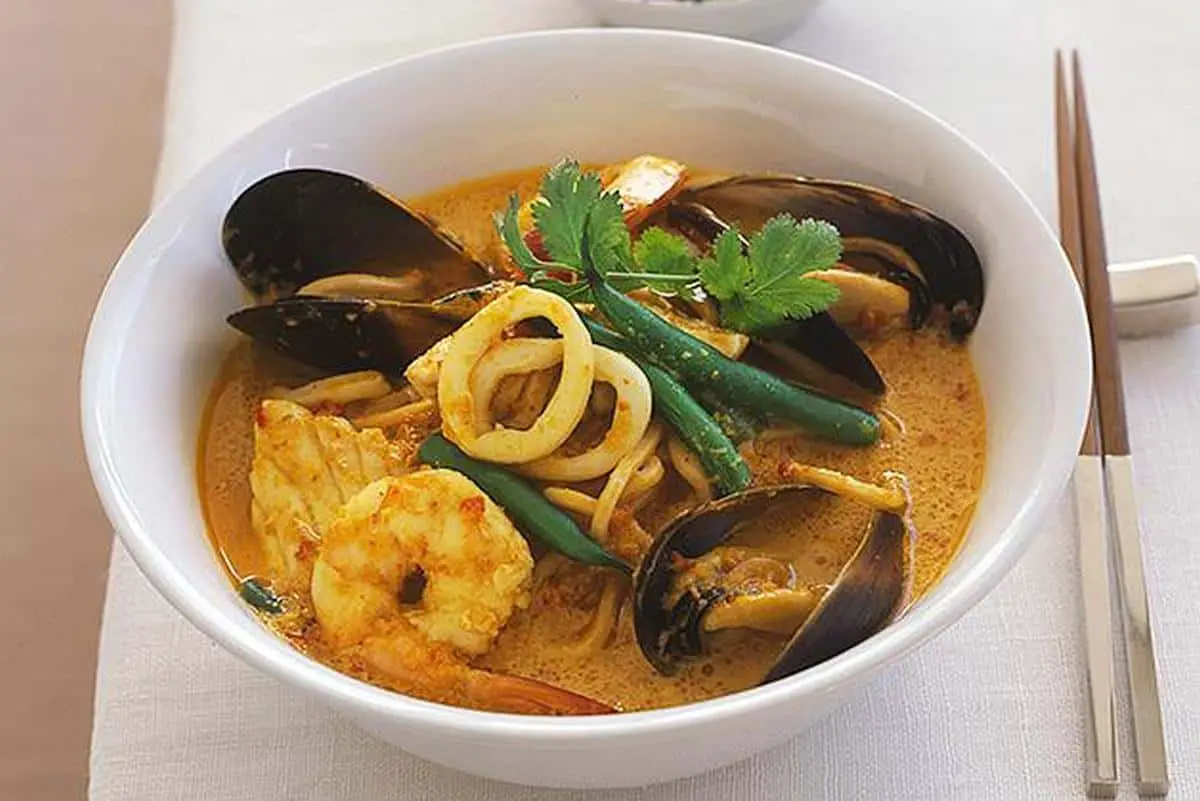 Today's Siamese Laksa, also known as Laksa Lemak is found on the island of Penang. It is like the creamy version of asam laksa with basically the same ingredients. The two are often mixed in one bowl by the locals. Asam Laksa is a kind of Asam Pedas (spicy tangy soup) which does not require its spice paste to be fried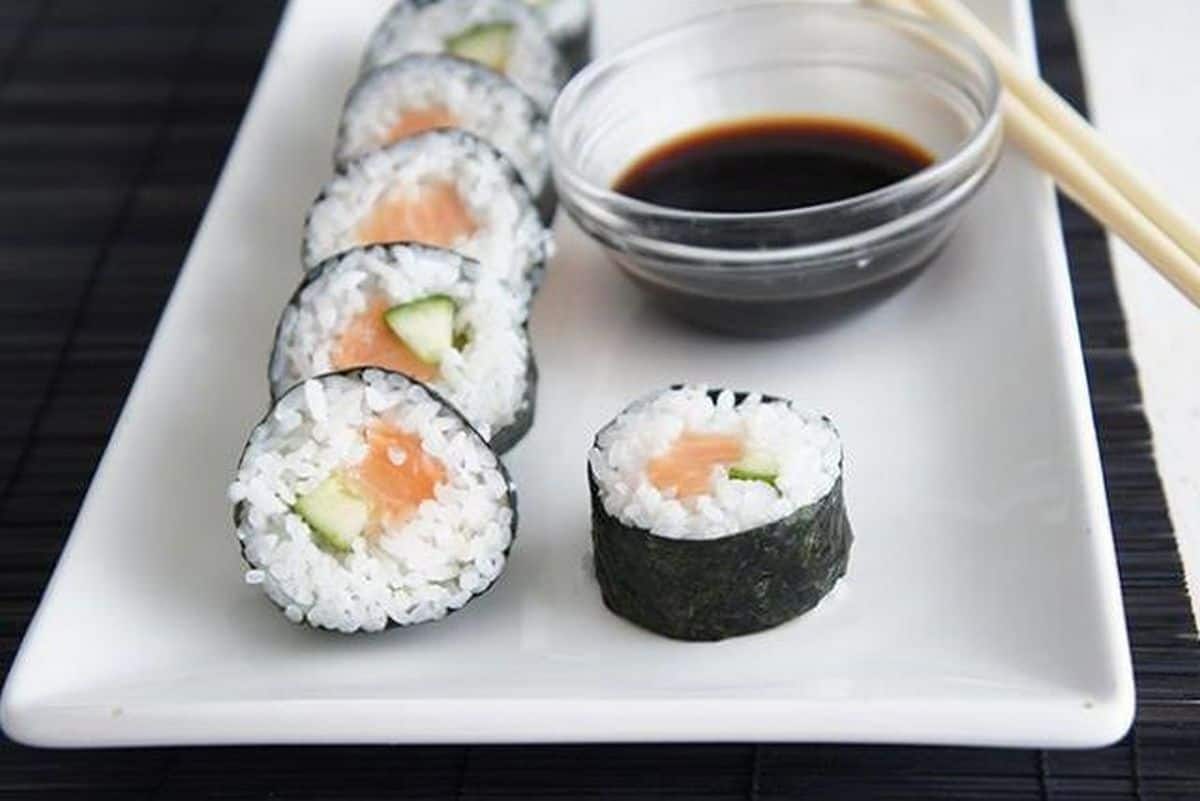 Perfect the art of making sushi rice, and you can soon be whipping up your own sushi creations. With this simple formula and a couple of cupboard ingredients, you too can perfect this delicious sticky rice.
This is a Pad Thai recipe that truly stacks up to great Thai restaurants yet is totally doable for every home cook with just a trip to your every day grocery store. With the slippery noodles, signature sweet-savory flavor, sprinkle of peanuts and tang from lime, this is a Thai food favorite for good reason!
Modern Australian Cuisine
Australian food traditions have evolved into a food that is an exciting culinary experience that reflects the country's rich history, multicultural influences, and abundant natural resources. This contemporary cuisine is characterized by its creativity, innovation, and a commitment to sustainability, showcasing the very best of Australia's diverse ingredients and flavors.
Farm-to-Table Philosophy
A focus on local, sustainable ingredients is at the heart of modern Australian cuisine. Chefs are working closely with farmers, fishermen, and foragers to source the freshest seasonal produce, showcasing the country's diverse bounty.
Innovative Fusion
One of the defining features of modern Australian food is its willingness to embrace fusion. Chefs experiment with combining the flavors and techniques of various culinary traditions, resulting in unique and exciting dishes. For example, you might encounter Asian-inspired flavors in classic British dishes or Indigenous ingredients incorporated into Mediterranean recipes. This fusion approach allows modern Australian cuisine to continually evolve and surprise the palate.
Emphasis on Local and Seasonal Ingredients
Modern Australian food traditions are  built on a foundation of fresh, locally sourced, and seasonal ingredients. Chefs and restaurateurs prioritize working closely with local producers, farmers, and fishermen to ensure the highest quality of produce and seafood. This farm-to-table philosophy showcases the distinct flavors of each region and highlights the diversity of Australian food traditions and the countries ecosystems.
Native Australian ingredients, or bush tucker, are increasingly featured in modern Australian cuisine. From lemon myrtle and finger limes to kangaroo and emu, these indigenous ingredients add a unique and authentic touch to dishes.
Sustainability and Conscious Consumption
Sustainability is a core principle in modern Australian food culture. Chefs and consumers alike are focused on reducing waste, promoting ethical farming practices, and protecting the environment. This commitment to sustainability is evident in the popularity of nose-to-tail and root-to-leaf cooking, which aims to utilize every part of an animal or plant to minimize waste.
Seafood is an integral part of Australian food tradition, and the country's seafood industry is committed to sustainable fishing practices. By choosing to serve and consume responsibly sourced seafood, modern Australian food culture supports the preservation of marine ecosystems.
Casual Dining and Shared Plates
Modern Australian dining embraces a relaxed, casual atmosphere where the focus is on enjoying delicious food and good company. Shared plates and communal dining are popular trends, encouraging conversation and fostering a sense of community. This relaxed approach to dining is often accompanied by a laid-back, yet sophisticated presentation of dishes, showcasing the natural beauty of the ingredients.
Diverse Flavors and Techniques
As a reflection of Australia's multicultural population, modern Australian food traditions draw from a wide range of culinary traditions. Italian, Greek, Chinese, Thai, Vietnamese, and many other cuisines have influenced the techniques and flavors of modern Australian dishes. This diversity of influences allows for a rich and varied dining experience, where diners can explore the world's flavors without leaving their table.
Conclusion
Modern Australian food traditions are a dynamic and ever-evolving cuisine that represents the diverse influences and rich history of the nation. With its focus on local, seasonal ingredients, innovative fusion, and a commitment to sustainability, this contemporary cuisine offers a unique and delicious culinary adventure. Whether enjoying a casual meal with friends or indulging in a fine dining experience, modern Australian food provides a true taste of the country's abundant flavors and multicultural heritage.
Today's Australian food traditions celebration of the country's diverse culinary history. Chefs are combining Indigenous ingredients, British classics, and multicultural flavors to create innovative dishes that represent Australia's unique food identity.
5 Popular Modern Australian Recipes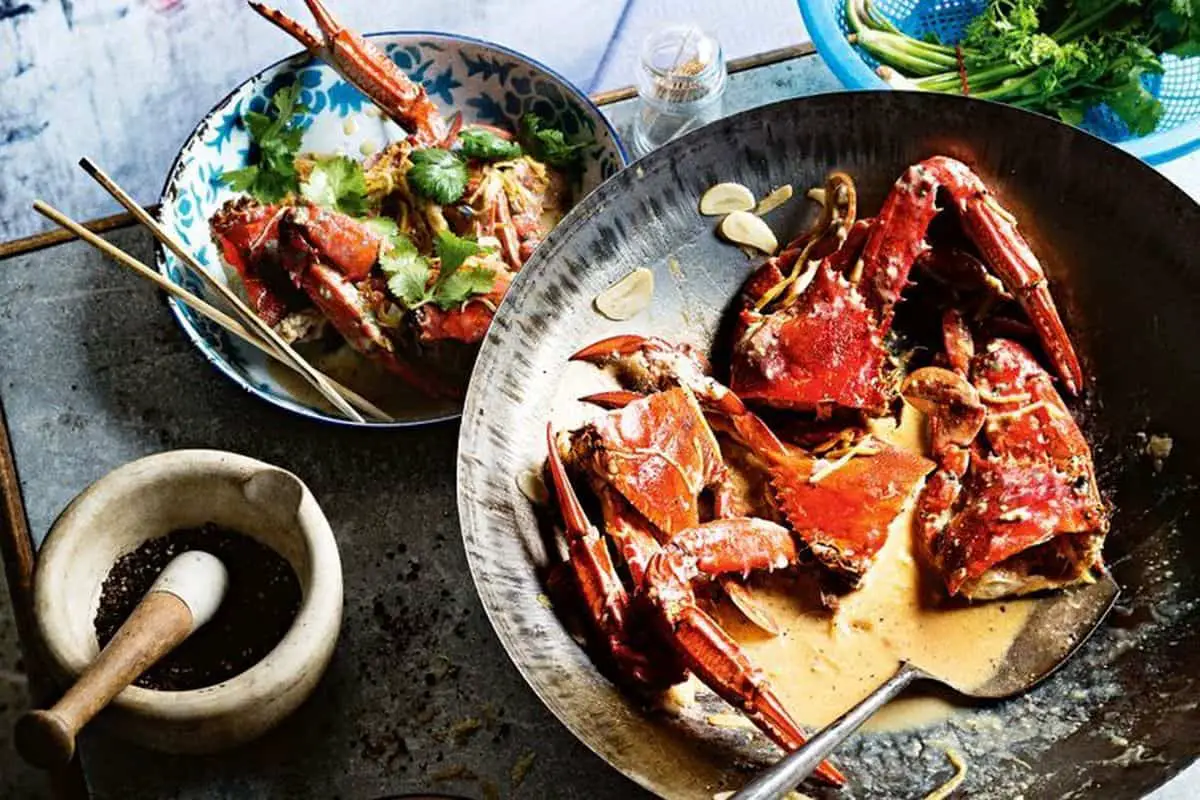 Mike Eggert shows us how it's done when it comes to easy Sunday entertaining. This black pepper blue swimmer crab recipe will have you transported to the streets of Asia in no time.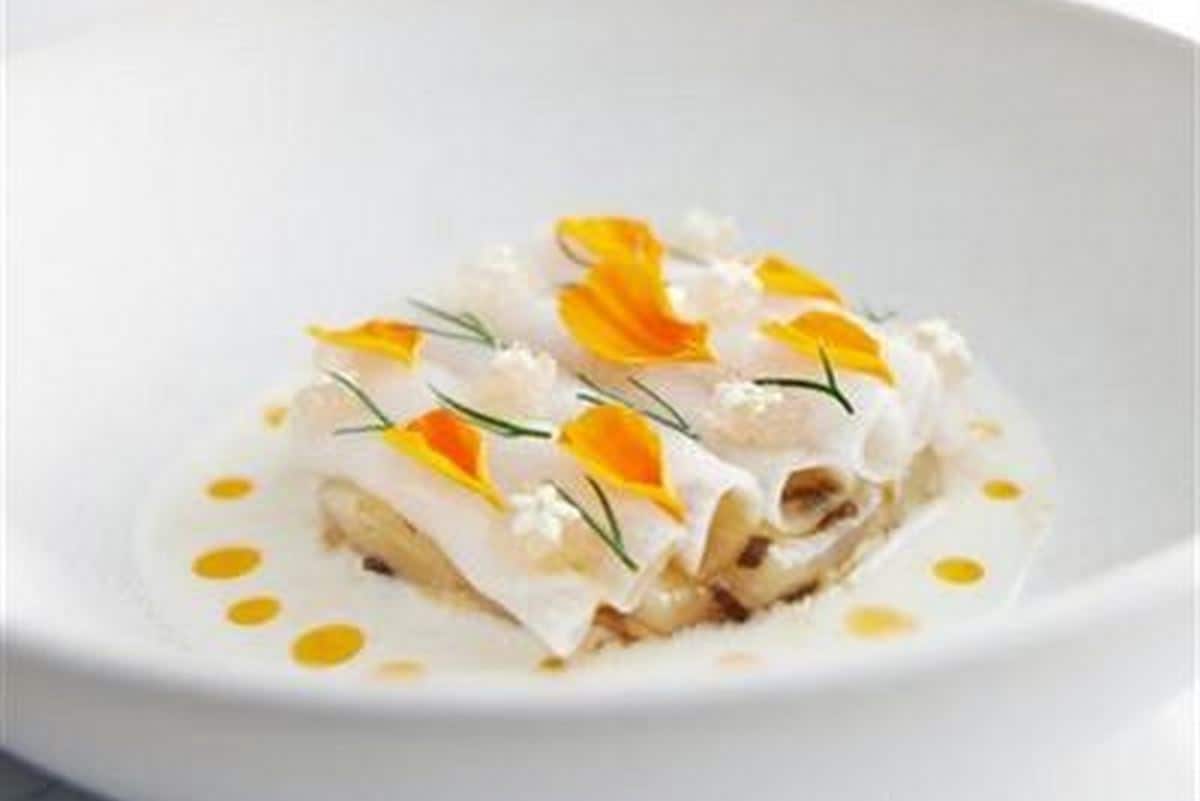 The scallops must be cured the day purchased and are best eaten that day. They'll still be good the next day (not as good though). I wouldn't eat them any later than that.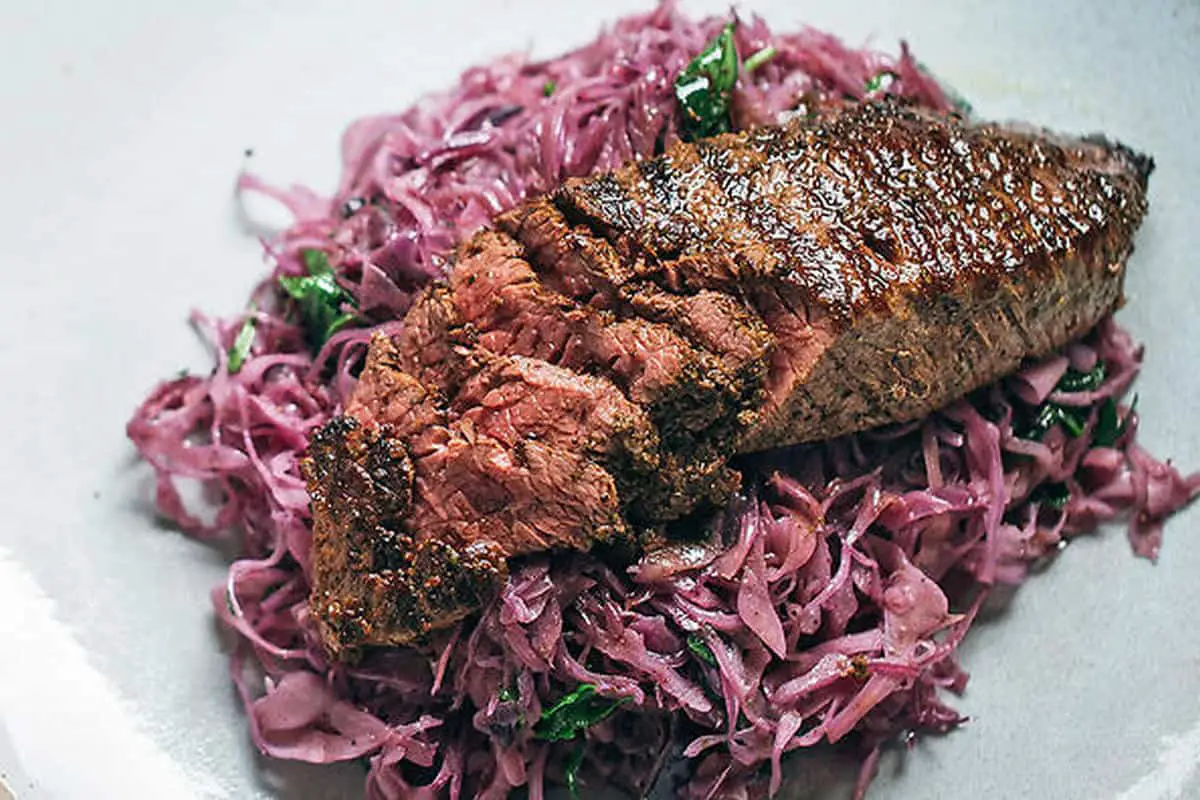 A steak to topple any prime beef cut, this native meat is rubbed with a invigorating variety of Australian herbs and spices, sat atop a bed of buttery red cabbage.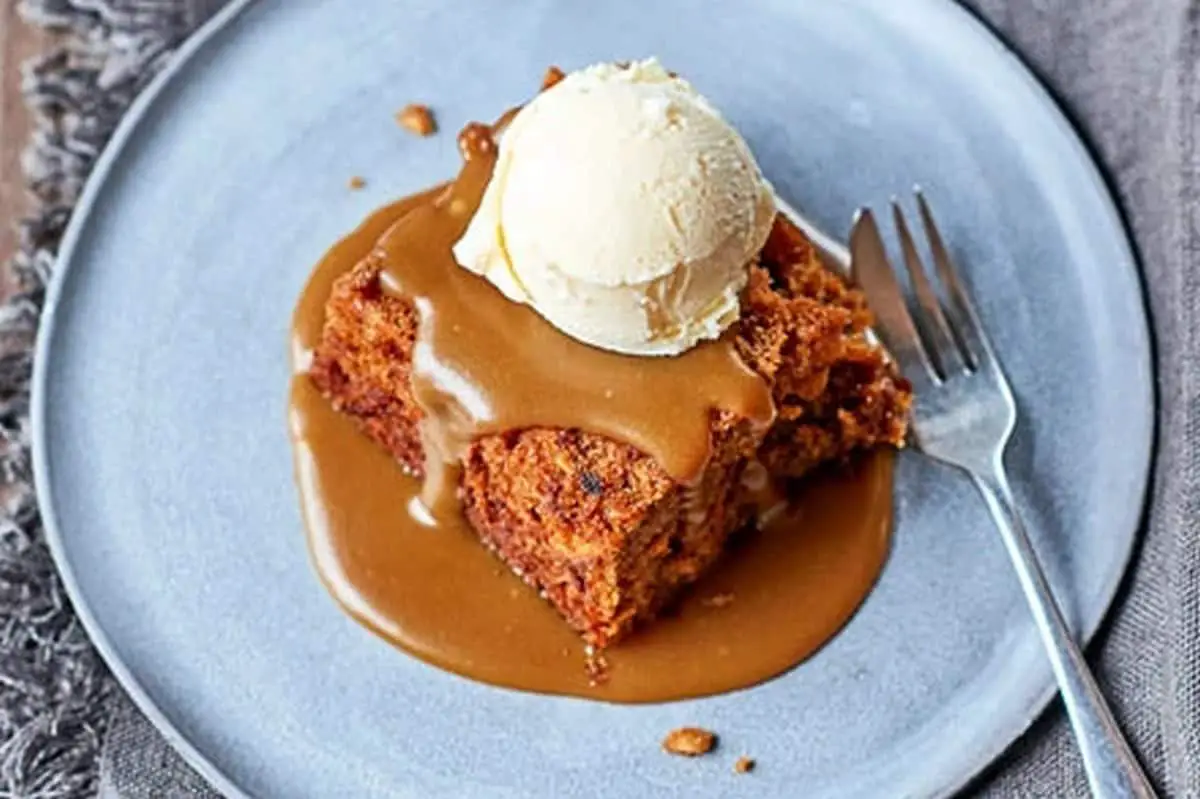 The parsnip makes the pudding extra light and soft – much like a carrot cake. Its earthy sweetness works wonderfully with the glossy caramel sauce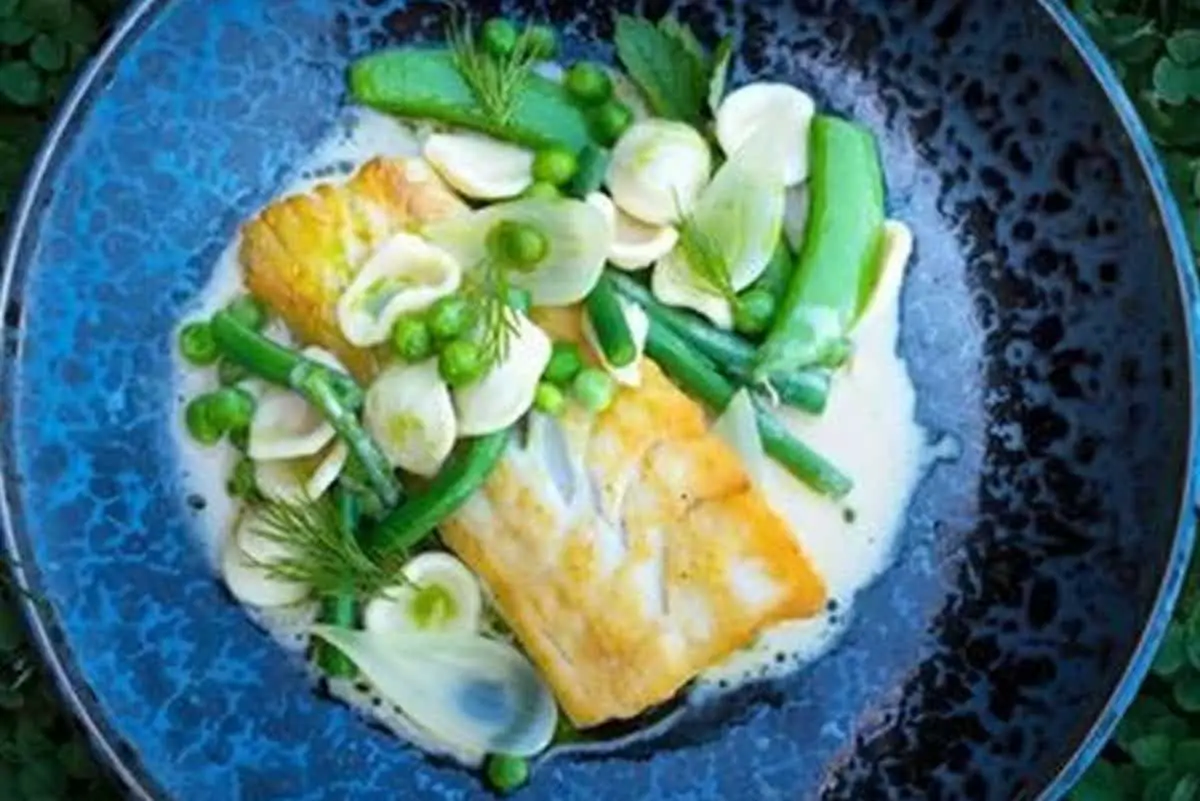 The island of Tasmania, located off the southern coast of Australia is a place known for its appreciation of local foods and a culture dedicated to sustainability. The population is diverse and the mix translates into a unique perspective when it comes to cooking.
---
You May Want to Join Our Boondocking Group on Facebook For More Information
You May Want to Join Our Campfire Recipes Group on Facebook For More Information
For More Photos Visit Our Instagram at World Recipes Daily – Our Big Escape
---