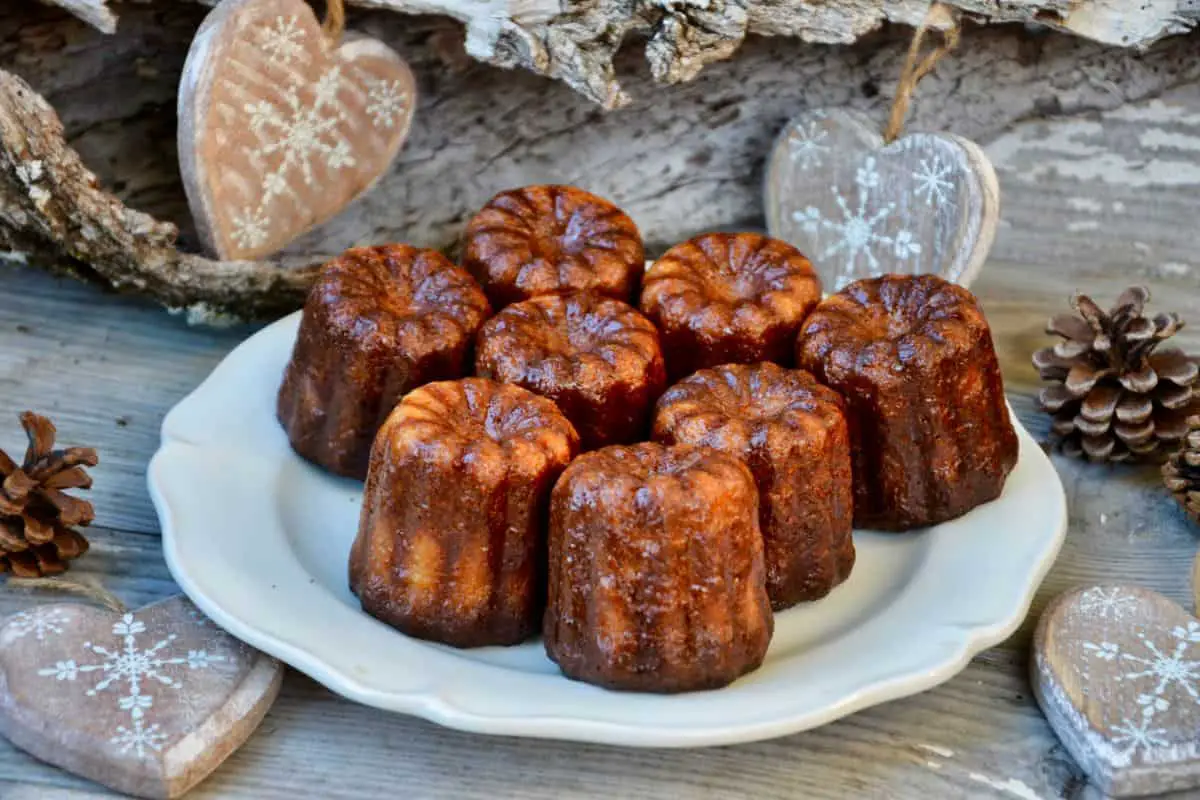 The Nicaraguan Sopa Borracha Recipe is a traditional dish that originates from Nicaragua, a country in Central America. This recipe is known for its rich flavors and unique combination of ingredients. The dish features a delicious blend of flavors, combining the sweetness of raisins, the richness of chocolate, and the tanginess of citrus.
---
Want more ideas to round-out your Nicaraguan Recipe Box?
A lot of great options are in these posts!
---
One of the key ingredients in Nicaraguan Sopa Borracha Recipe is the use of rum-soaked bread. The bread is soaked in a mixture of rum, milk, and spices, which gives the dish its distinct taste. This recipe also includes the addition of nuts and cinnamon, which further enhance the flavors.
---
You May Want to Join The World Recipes With Our Big Escape
Share your own recipes in our Facebook Group. Find recipes from all over the world. Learn more about International Cuisine and how you can surprise your family with new and exciting foods from all over the world.
For More Photos Visit Our Instagram at World Recipes Daily
---
The versatility of Nicaraguan Sopa Borracha Recipe allows for variations in its preparation. While the traditional recipe calls for raisins, some variations include the use of other dried fruits like apricots or prunes. Additionally, some cooks may choose to add a touch of vanilla or nutmeg to further enhance the flavors.
In terms of potential health benefits, Nicaraguan Sopa Borracha Recipe can provide a good source of carbohydrates, protein, and healthy fats. The dish also contains various vitamins and minerals from the ingredients used, such as potassium from raisins and magnesium from nuts. However, it's important to enjoy this dish in moderation due to its high calorie and sugar content.
Overall, the Nicaraguan Sopa Borracha Recipe offers a delightful combination of flavors and can be a unique addition to any culinary experience. Whether enjoyed as a dessert or a special treat, this dish showcases the vibrant and diverse flavors of Nicaraguan cuisine.
How To Make Our the Nicaraguan Sopa Borracha Recipe
Ingredients (8 Servings)
1 loaf of white bread (16 ounces)
1 cup of rum
2 cups of milk
1 cup of granulated sugar
1/2 cup of raisins
1/2 cup of chopped nuts (e.g., almonds, walnuts)
4 tablespoons of unsalted butter
4 tablespoons of cocoa powder
1 tablespoon of ground cinnamon
Zest of 1 orange
Zest of 1 lemon
Powdered sugar for dusting (optional)
Instructions
1. Preparing the Rum-Soaked Bread:
Cut the white bread into thick slices, about 1 inch in thickness.
In a shallow bowl, combine the rum and milk.
Dip each slice of bread into the rum-milk mixture, ensuring they are well-soaked.
Place the soaked bread slices in a single layer on a baking sheet and set aside.
2. Making the Raisin and Nut Mixture:
In a small bowl, combine the granulated sugar, raisins, chopped nuts, and ground cinnamon.
Mix well until all the ingredients are evenly distributed.
3. Assembling the Sopa Borracha Layers:
In a saucepan, melt the unsalted butter over medium heat.
Add the cocoa powder, orange zest, and lemon zest to the melted butter. Stir well until combined.
Take a baking dish and spread a thin layer of the cocoa-butter mixture on the bottom.
Place a layer of the soaked bread slices on top of the cocoa-butter mixture.
Sprinkle a generous amount of the raisin and nut mixture over the bread layer.
Repeat the process, adding another layer of soaked bread slices and the raisin and nut mixture. Continue until all the ingredients are used, ending with a layer of the raisin and nut mixture on top.
4. Letting it Rest:
Once the layers are assembled, cover the baking dish with plastic wrap and refrigerate for at least 2 hours or overnight.
This resting time allows the flavors to meld together and the bread to absorb the delicious rum and cocoa-butter mixture.
5. Serving and Garnishing:
Before serving, remove the Sopa Borracha from the refrigerator and let it sit at room temperature for a few minutes.
Optionally, dust the top of the dish with powdered sugar for added sweetness and visual appeal.
Cut the Sopa Borracha into individual portions and serve chilled.
Prep Time: 30 minutes
Cooking Time: 2 hours (plus additional resting time)
Best Way to Store Leftovers From the Nicaraguan Sopa Borracha Recipe
Glass containers with airtight lids
BPA-free plastic containers with secure seals
Stainless steel containers with locking mechanisms
Silicone food storage bags
Mason jars with tight-fitting lids
Tips and Tricks For Easier Creation
Soak the beans overnight to reduce cooking time
Use a pressure cooker for faster bean preparation
Pre-chop and prepare all ingredients before starting the recipe
Make a larger batch and freeze the leftovers for future use
Experiment with different spices and herbs to customize the flavor
Side Dishes and Desserts For the Nicaraguan Sopa Borracha Recipe
Fried plantains: Sweet and savory slices of ripe plantains fried until golden.
Cabbage slaw: Shredded cabbage mixed with lime juice, cilantro, and a touch of olive oil for a refreshing crunch.
Avocado salad: Diced avocados mixed with tomatoes, onions, lime juice, and cilantro.
Rice and peas: Fluffy white rice cooked with green peas for a simple and complementary side dish.
Tostones: Twice-fried plantains, flattened and crispy, served as a delicious alternative to regular fries.
How To Serve the Nicaraguan Sopa Borracha Recipe
Ladle the Caballo Bayo into individual bowls.
Garnish with fresh cilantro leaves for added flavor.
Serve with warm corn tortillas on the side.
Offer lime wedges for guests to squeeze over their bowls for a tangy kick.
Provide hot sauce or chili flakes on the table for those who prefer extra heat.
Substitutions For the the Nicaraguan Sopa Borracha Recipe
Gluten-Free Options:
Use gluten-free vegetable broth instead of regular broth.
Replace wheat flour tortillas with corn tortillas or gluten-free tortillas.
Use tamari or gluten-free soy sauce instead of regular soy sauce.
Ensure all spices and seasonings used are gluten-free and free from cross-contamination.
Substitute any gluten-containing ingredients with gluten-free alternatives.
Vegetarian Options:
Omit any meat or meat-based products from the recipe.
Use vegetable broth instead of meat-based broth.
Add extra vegetables like bell peppers, zucchini, or mushrooms for additional flavor and texture.
Substitute meat with plant-based protein alternatives like tofu or tempeh.
Consider adding a variety of beans or lentils to enhance the protein content.
Mediterranean Diet Options:
Use extra virgin olive oil instead of other cooking oils.
Incorporate more fresh herbs like oregano, basil, and thyme into the recipe.
Serve the dish with a side of Greek salad, consisting of tomatoes, cucumbers, feta cheese, olives, and a lemon-olive oil dressing.
Include whole grain options like brown rice or whole wheat bread on the side.
Sprinkle some crumbled feta cheese on top for added Mediterranean flavor.
Keto Diet Options:
Replace beans with cauliflower rice or shredded cabbage for a low-carb alternative.
Use avocado oil or coconut oil for cooking instead of other oils.
Include high-fat ingredients like bacon or sausage for added richness.
Serve with a side of keto-friendly vegetables, such as roasted Brussels sprouts or sautéed spinach.
Consider adding a dollop of sour cream or grated cheese as a garnish.
Heart Healthy Diet Options:
Use lean cuts of meat or poultry and remove any visible fat.
Use low-sodium or homemade vegetable broth to reduce sodium content.
Replace any saturated fats with healthier options like olive oil or avocado oil.
Increase the proportion of vegetables in the recipe to promote a balanced meal.
Serve with a side of steamed or roasted vegetables for added nutritional value.
Paleo Options:
Omit any legumes or grains from the recipe.
Use coconut aminos instead of soy sauce.
Replace vegetable oil with coconut oil or avocado oil.
Include plenty of fresh vegetables and herbs in the dish.
Serve with a side of cauliflower rice or a mixed green salad.
Low Carb Options:
Replace beans with low-carb alternatives like green beans or roasted cauliflower.
Use low-carb tortillas or lettuce wraps instead of regular tortillas.
Choose lower-carb vegetables like bell peppers, broccoli, or asparagus in the recipe.
Avoid adding any high-sugar sauces or toppings.
Choose low-carb seasonings and spices to enhance the flavor.
Whole30 Options:
Ensure all ingredients are compliant with the Whole30 guidelines (no added sugar, grains, legumes, dairy, or processed foods).
Replace beans with compliant options like roasted sweet potatoes or cauliflower.
Use ghee or avocado oil instead of butter or vegetable oils.
Serve with a side of roasted vegetables or a mixed green salad.
Avoid using any non-compliant condiments or sauces.
Weight Watchers Options:
Adjust portion sizes and ingredient quantities according to Weight Watchers points.
Use low-sodium broth and minimize the use of oils or fats.
Incorporate zero-point foods like vegetables and spices to enhance the flavor without adding extra points.
Serve with a side of steamed or roasted vegetables instead of high-calorie side dishes.
Check the point values of any condiments or sauces used and choose lower-point options.
Low Fat Options:
Use lean cuts of meat or poultry.
Replace high-fat ingredients like bacon or sausage with leaner alternatives.
Choose low-fat or fat-free broth to reduce the fat content.
Steam or bake vegetables instead of sautéing them in oil.
Limit the use of high-fat toppings or garnishes.
Vegetable Variations:
Include a mix of vegetables such as bell peppers, carrots, and celery for added color and crunch.
Experiment with different types of beans or legumes to vary the texture.
Add corn kernels or diced tomatoes for a burst of freshness.
Consider incorporating leafy greens like spinach or kale into the recipe for added nutrition.
Roast or grill the vegetables for a smoky flavor.
FAQ About the the Nicaraguan Sopa Borracha Recipe
What is the Nicaraguan Caballo Bayo Recipe?
The Nicaraguan Caballo Bayo Recipe is a traditional Nicaraguan dish made with red beans, typically served with rice, meat, and various toppings and seasonings.
How long does it take to cook the Nicaraguan
Sopa Borracha
Does the Nicaraguan Sopa Borracha recipe include Picos?
The Nicaraguan Sopa Borracha recipe doesn't typically include Picos; it is a traditional Nicaraguan rum cake soaked in a sweet syrup.
 Can I serve them with the Nicaraguan Sopa Borracha Recipe as a dessert?
A: Yes, there are variations of the Picos recipe that incorporate additional ingredients like chopped vegetables, herbs, or spices to enhance the flavor. Picos are usually served as a savory snack or appetizer, not as a dessert. However, you can certainly enjoy them alongside the Nicaraguan Sopa Borracha Recipe, which is a delicious rum-infused cake.
Can I prepare the Nicaraguan Sopa Borracha Recipe in advance too?
The Nicaraguan Sopa Borracha Recipe can be prepared in advance and stored in the refrigerator for a few days. The flavors often develop further when allowed to sit, making it a great make-ahead dessert.
What is the best way to reheat them? Can I freeze the Nicaraguan Sopa Borracha Recipe as well?
The Nicaraguan Sopa Borracha Recipe can be frozen, but it's recommended to freeze it before soaking it in the syrup. Thaw it in the refrigerator overnight before serving.
What substitutes can I use? Is there a vegan alternative to the Nicaraguan Sopa Borracha Recipe?
The Nicaraguan Sopa Borracha Recipe does not have a vegan alternative since it traditionally contains eggs and dairy. However, you may explore vegan rum cake recipes as an alternative dessert option.
Final Thoughts
The Sopa Borracha Recipe is a beloved Nicaraguan dessert that captivates with its rich flavors, moist texture, and indulgent nature. This traditional rum-infused cake showcases the essence of Nicaraguan culinary heritage and is often enjoyed during special celebrations and gatherings. The cake, soaked in a sweet rum syrup, becomes incredibly moist and infused with a delightful boozy kick. With each bite, the harmonious blend of sweetness and the distinct aroma of rum transports you to the vibrant streets of Nicaragua. The The Sopa Borracha Recipe is a dessert that leaves a lasting impression, enticing the senses with its golden-brown exterior, velvety crumb, and the lingering warmth of rum. Whether enjoyed on its own or paired with a cup of coffee, this decadent treat is a true delight, embodying the essence of indulgence and celebration.
---
---