Serbia is known for its traditional Serbian recipes as well as cold winters and hot summers, which means that fresh produce isn't always easy to come by. Still, though, the country boasts some incredible traditional dishes that use simple ingredients to create delicious meals your whole family will love! Learn more about the flavors of Serbia below with this short guide on Serbian cuisine.
Serbian food is a colorful, aromatic mix that will take you to another world. Every day people are looking for new experiences and in our quest to satisfy that urge, we often turn to food as an excellent way to do so. Serbian food is reflective not only of its people but also of its culture and heritage. Be sure to give these traditional Serbian recipes below a try, and it will make your next excursion or family gathering one that you will remember for quite some time!
Serbian Food and Why You Will Love It.
The traditional Serbian recipes and food are characterized by their variety, healthy eating, and culinary tradition. Ethnicity was originally defined by what food was consumed and it was only after the country became independent that modern Serbian food became a distinct entity.
Serbia has a diverse terrain – from coastal towns to ski resorts in the mountains – has influenced its rich regional Serbian food and available ingredients like seafood from the coast and lamb from inland areas. With heavy Turkish influence in Ottoman rule, kebabs are also common on menus today.
Serbia is a country full of amazing food. From the traditional Serbian recipes to the more modern ones, you can find something for everyone. Here are some benefits of eating Serbian food:
1. Its Affordable
Serbian food is usually very affordable; even the most expensive places offer great food at reasonable prices. You can eat like a king for a fraction of the price you would pay in a restaurant in your country!
2. Its Healthy
Serbians are known for their healthy diets, which makes Serbia an ideal place to enjoy a meal. The local produce is fresh and organic, so there's no need to worry about whether or not your food has been treated with chemicals or pesticides.
3. It Tastes Good
The taste of Serbian food is rich and authentic with lots of spices added to all recipes to give them an extra kick that adds flavor.
5 Most Popular Serbian Food Choices
1. Pasulj
Its a thin, stew-like dish. There are hundreds Serbian recipes for the dish, from meat to fish to vegetarian, with a lot of variations in spices and seasonings. Meat Pasulj  is seasoned with paprika, bay leaves, garlic, and onions. Fish Pasulj is spiced with paprika only. Vegetarian Pasulj  can be made without onions and garlic as substitutes for meat and fish stock.
2. Cevapi
The Cevapi is a grilled dish served with chopped onions, sour cream, and bread. This Serbian food is usually made with beef or lamb meat, but chicken can also be used. If you want to find this dish on a menu at a restaurant, look for Cevap in the name.
3. Ajvar
Known as a staple dish, this traditional Serbian recipe for the sauce is made from eggplant that has been roasted, ground, and mixed with onions, oil, and vinegar. Traditionally served cold, it can be eaten alone or used as a sauce for meat or fish dishes. It can also be used as an appetizer spread on bread or crackers.
4. Kajmak
A traditional Serbian dish and delicacy, the traditional Serbian recipe for Kajmak is a type of cream cheese made from cow or sheep milk. Kajmak comes in two types – sweet and sour. The sweet kind is similar to dairy cream cheese and is served on a slice of bread. Kajmak with jam is usually eaten for breakfast with tea.
5. Sarma
Traditional Serbian recipe where pieces of spiced meat, rice, and herbs are wrapped in cabbage leaves and cooked. Think of it as an Eastern European pot pie. They are made by rolling out a strip of dough into a thin circle. The filling is then placed on one side and sealed closed. Before serving the sarma is boiled in water with spices like garlic, parsley, black pepper, salt, bay leaf, marjoram, and celery seed.
5 Popular Questions About Serbian Food
Traditional Serbian food has been greatly influenced by several factors over time. For example, because many people became vegetarian during World War II, there are a lot of vegetarian dishes on the menu in order to provide more options.
Is There a Place Where I Can Get Authentic Serbian Food?
Yes, there are many restaurants that offer traditional Serbian recipes throughout the country. However, its recommended to try some of the Serbian food choices at family-owned restaurants or those located in rural areas.
What is the Difference Between Serbian and Bosnian Cuisine?
Serbian food is mainly based on meat, fish, and dairy products while Bosnian food features more vegetables and fruits.
Is it True that the Food in Serbia is Really Good?
Yes, it is! Serbs are not afraid to try new things, and as a result, their Serbian recipes full of variety. You can find everything from simple salads to gourmet meals prepared by some of the best chefs in the country.
Where Can I Find Good Serbian Food Outside of Serbia?
You can find good Serbian food outside of Serbia at many restaurants in the United States and Canada. There are also many restaurants that serve authentic Serbian food in Europe including Austria and Germany.
25 Traditional Serbian Recipe for Every Occasion
---
---
A delicious casserole my husband's mother is famous for making. I made this traditional Serbian recipe for my boyfriend's Serbian family party and it was the favorite dish among several people there, including myself. It's still being talked about a week later.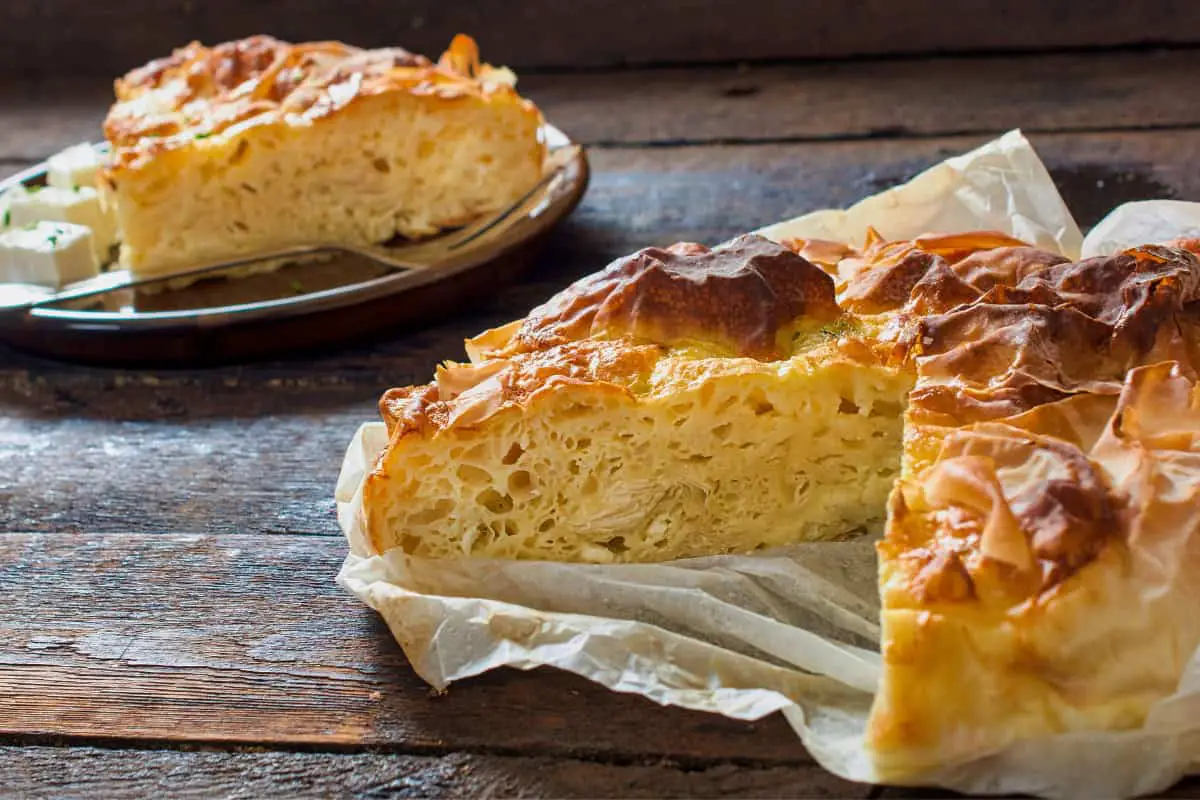 An Eastern European delicacy. Probably one of the most loved Serbian recipes from the Balkans. There are two ways to create Burek: with homemade dough or with phyllo dough (pre-made store-bought). In this recipe we will be using the pre-made phyllo dough. You can put potatoes, meat, spinach, boiled cabbage, or feta cheese inside! This Serbian recipe will be with feta cheese. Truly a tasty meal! And very easy to make! Eat with yogurt for authenticity.
Stuffed peppers are a traditional Serbian recipe very similar to Sarma. The similarities are seen in the way the stuffing is made, all the ingredients are the same, and the cooking process too. The best pepper to use is bell peppers because they are wide and easy to fill. You can use pork or beef or a mix of both.
The rice is washed but doesn't have to be cooked although in some places in Balkan the rice is steamed. The most important ingredient is spices. With this Serbian food the more spices the better but it is most commonly made with a combination of salt, pepper, smoked paprika, and bay leaves.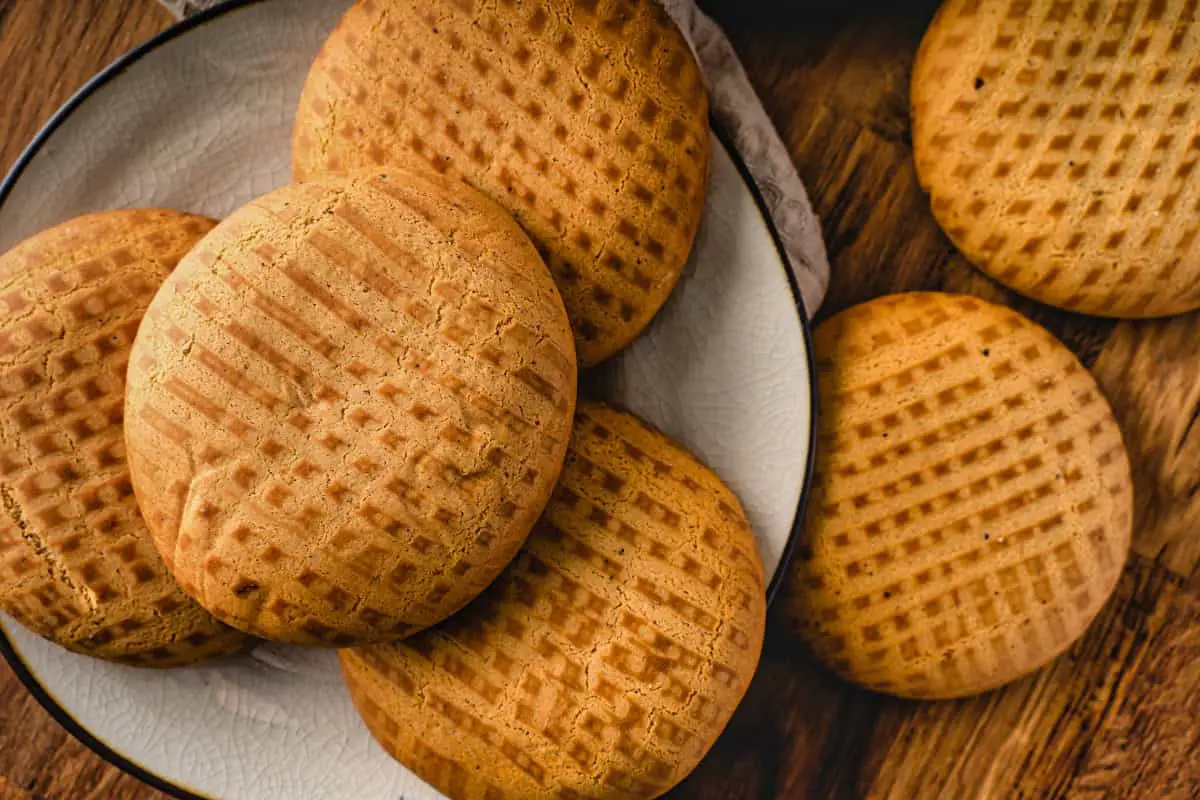 Medenjaci the most delicious and easiest cake ever! A traditional Serbian Recipe given to me by a friend who lives in Serbia.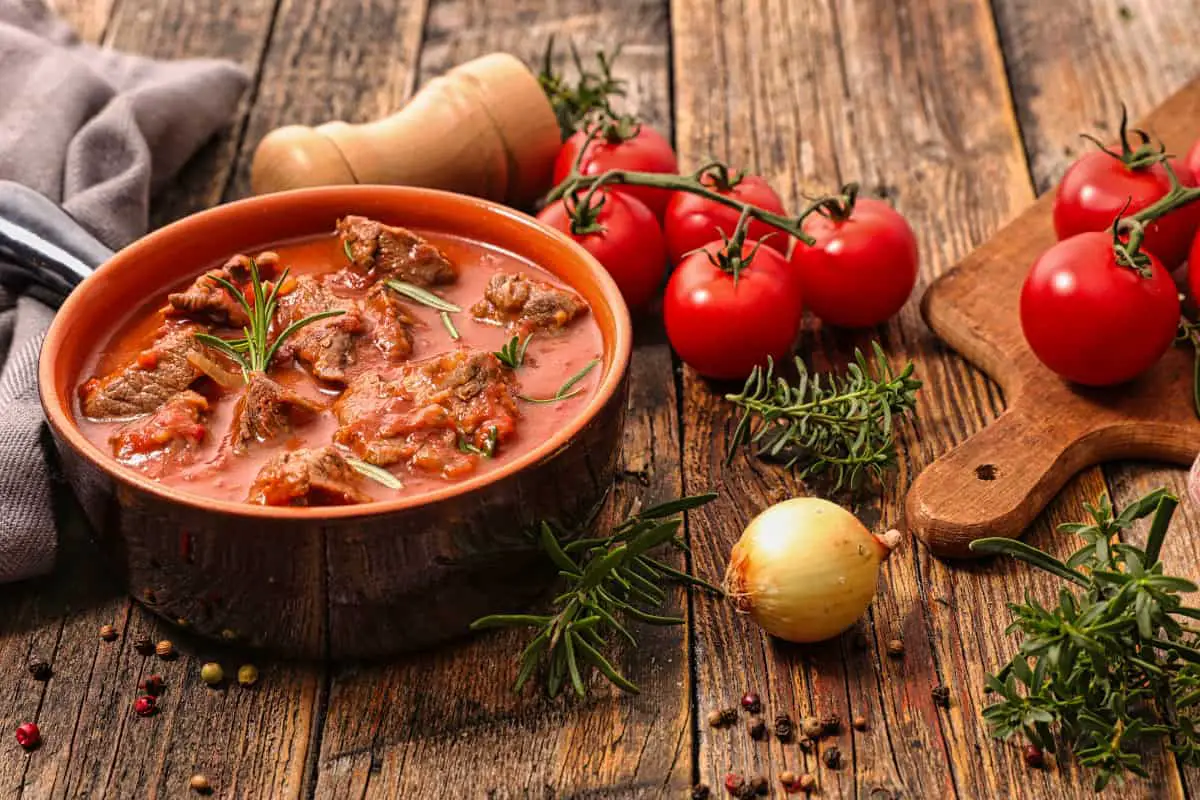 Based on a traditional Serbian stew, this rich beef and vegetable goulash casserole is delicious and super easy to make. Instead of topping with starchy dumplings, I've chosen to top with scalloped potatoes.
This Serbian food is hard to pronounce but easy to make. Enjoy the tender lamb simmered with the worldly spice of paprika and hearty potatoes. Add a red chili to make this southeastern European soup shine.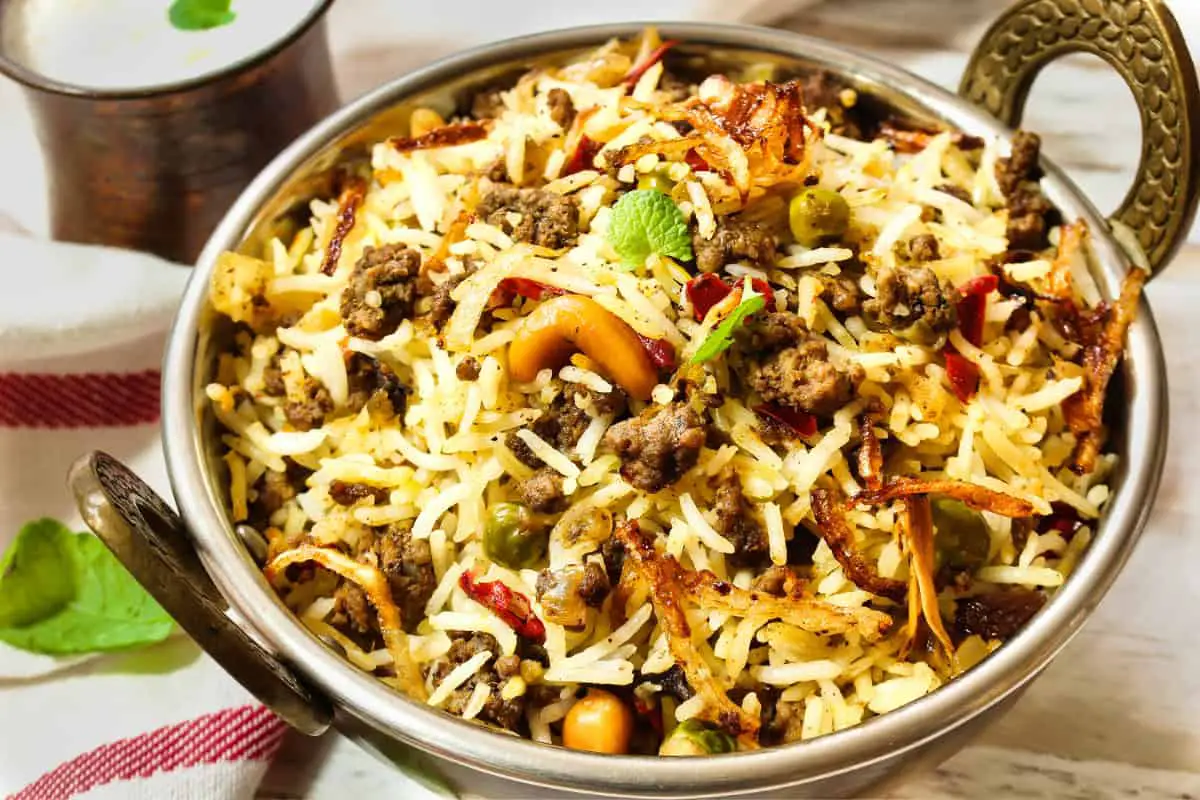 "Djuvec is a rice dish from South-Eastern Europe. There is no standard recipe: According to region you will also find lamb, pork or beef on your plate—this means almost no restriction to cooking creativity! But, there is one thing all of the traditional Serbian recipes have in common, you only need one pot or pan! And you can use vegetable stock for a vegan version."
You May Also Like: 30 Easy Traditional Bulgarian Recipes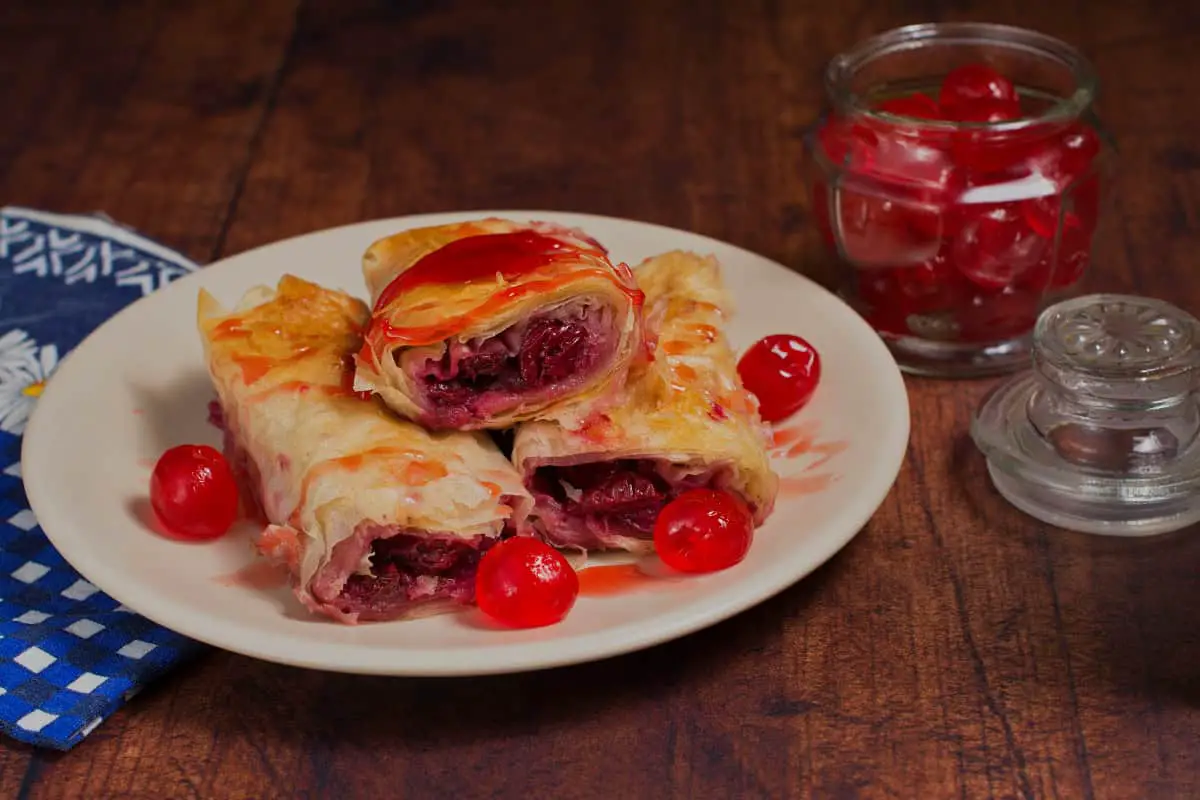 Where I come from, a great Serbian dessert are the cherry pies. They are made with filo pastry and sour cherries. During cherry-picking season, my family always makes one to eat after pitting all the cherries, our fingers and clothes stained with the juices.
If you ask me, the best sour cherries for this traditional Serbian recipe are a bit sweeter, but still tangy. However, any sour cherry, including frozen, can be used. You can also substitute other fruits, such as apple, which I grate and combine with cinnamon and nutmeg. Just make sure to adjust the sugar.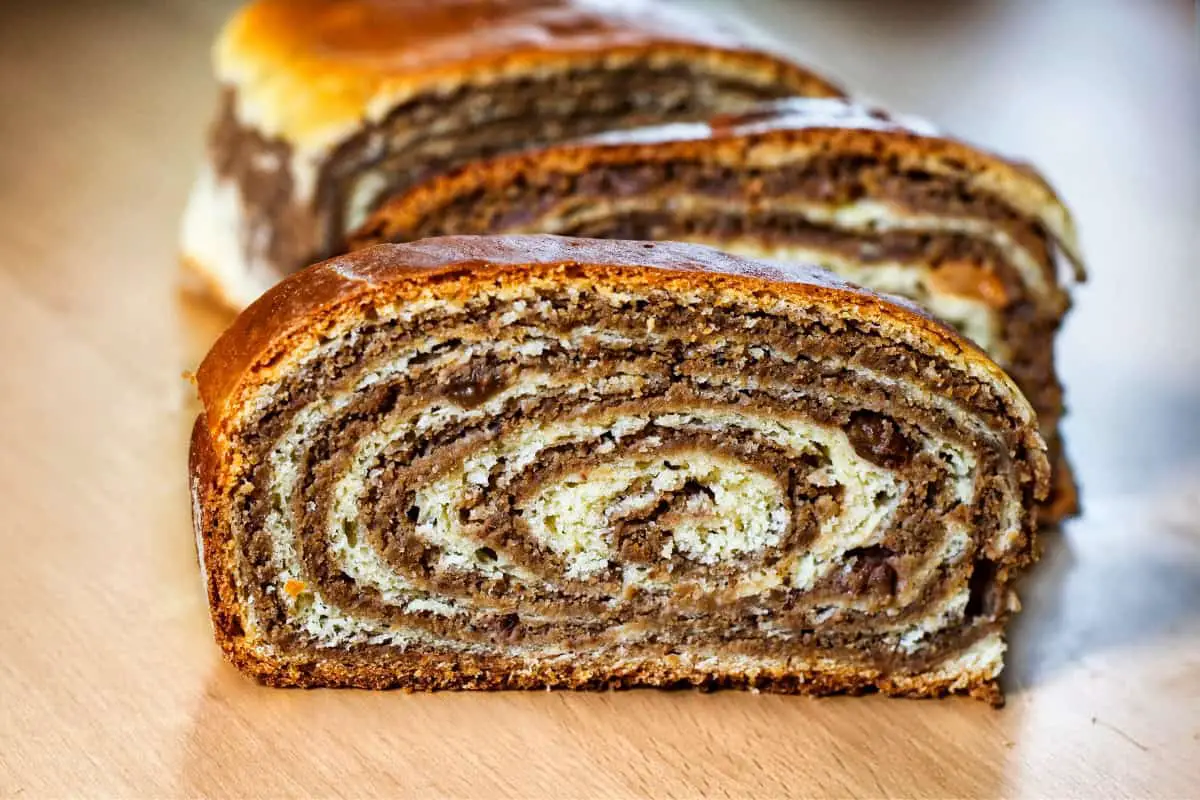 If you've never heard of Potica, you're not in the minority. Unless you have roots in or Yugoslavia you may never have heard mention of this Serbian food. Potica (pronounced po-teet-sah), is a Slovenian (Croatian / Yugoslavian/Serbian) nut roll that is traditionally made for Easter and Christmas. But it's a wonderful treat, any time of the year.
But Potica is definitely a delicious and easy-to-make taste of Eastern Europe. On one of my trips to Europe, I was fortunate enough to sample this pastry onboard a Viking River Cruise.
The chef was kind enough to let me watch the preparation and I'm happy to be able to share it with all of you.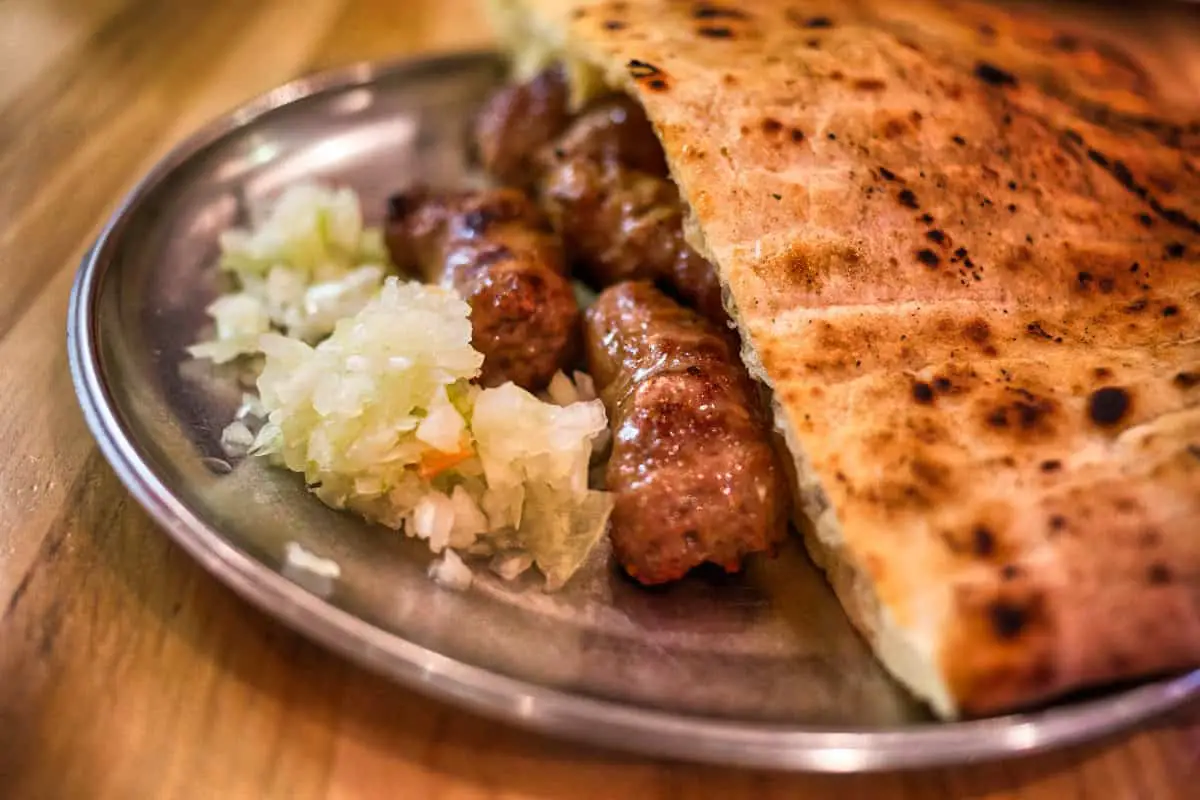 Ćevapčići is a tasty homemade grilled sausage and popular Serbian food. This tasty traditional Serbian recipe version uses ground pork, beef, and lamb. Great served in a sandwich!
Cevapcici, or Cevapi, is a meat dish you see in the Balkans. They are spicy sausages that you make from minced meat and then grill. Serbia, Croatia, Bosnia, and Montenegro, they all have their own variant. And you can eat them as take away.
They are eaten in flat bread (called pita bread) and are served with finely chopped onion, lettuce and sauce. It's a delicious meal, that's for sure!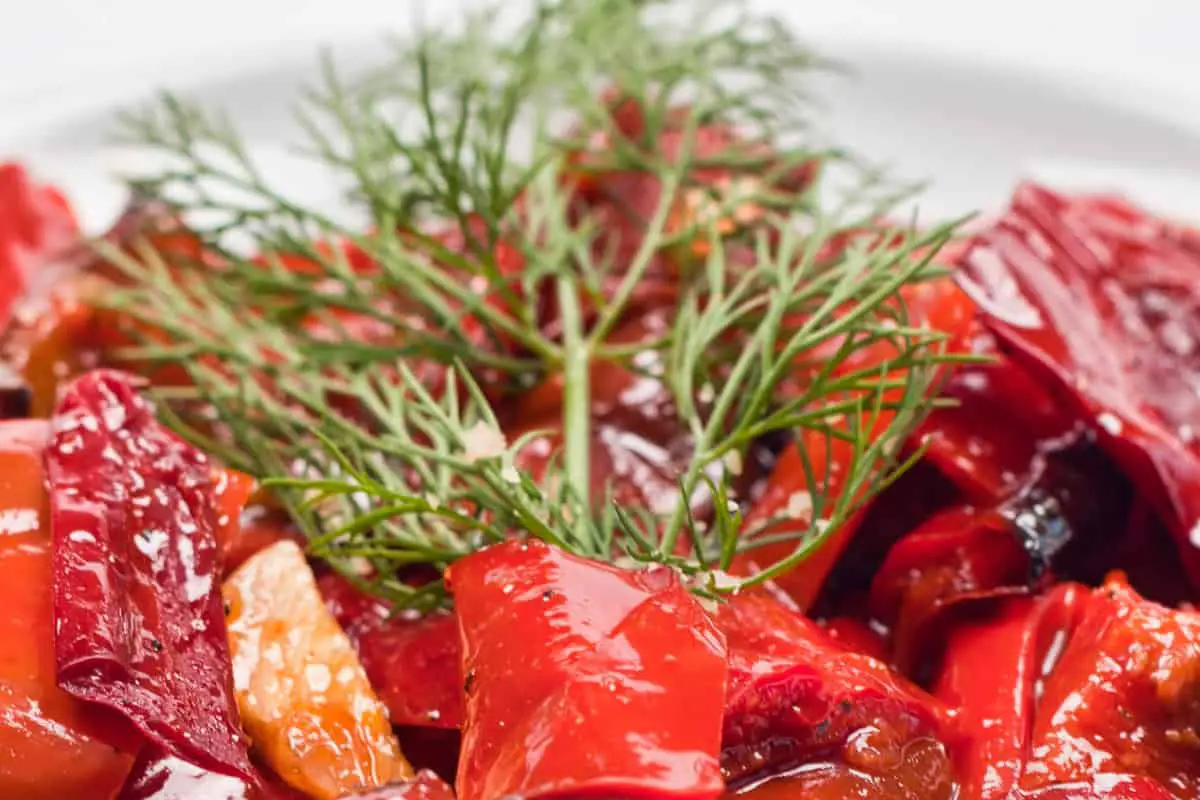 No family feast gets under way in the Colloca household without my mum's vibrant roast capsicum salad. Dad and my uncle Claudio would be completely up in arms if it wasn't on the antipasto platter – not that they would ever volunteer to make it themselves!
Mum is too wise to provoke any tantrums, and she happily roasts, peels and marinates while the two handsome gentlemen discuss which vintage of Montepulciano d'Abruzzo they should crack open. And so the family festivities begin . Try this traditional Serbian recipe for your next party. It will be a huge hit.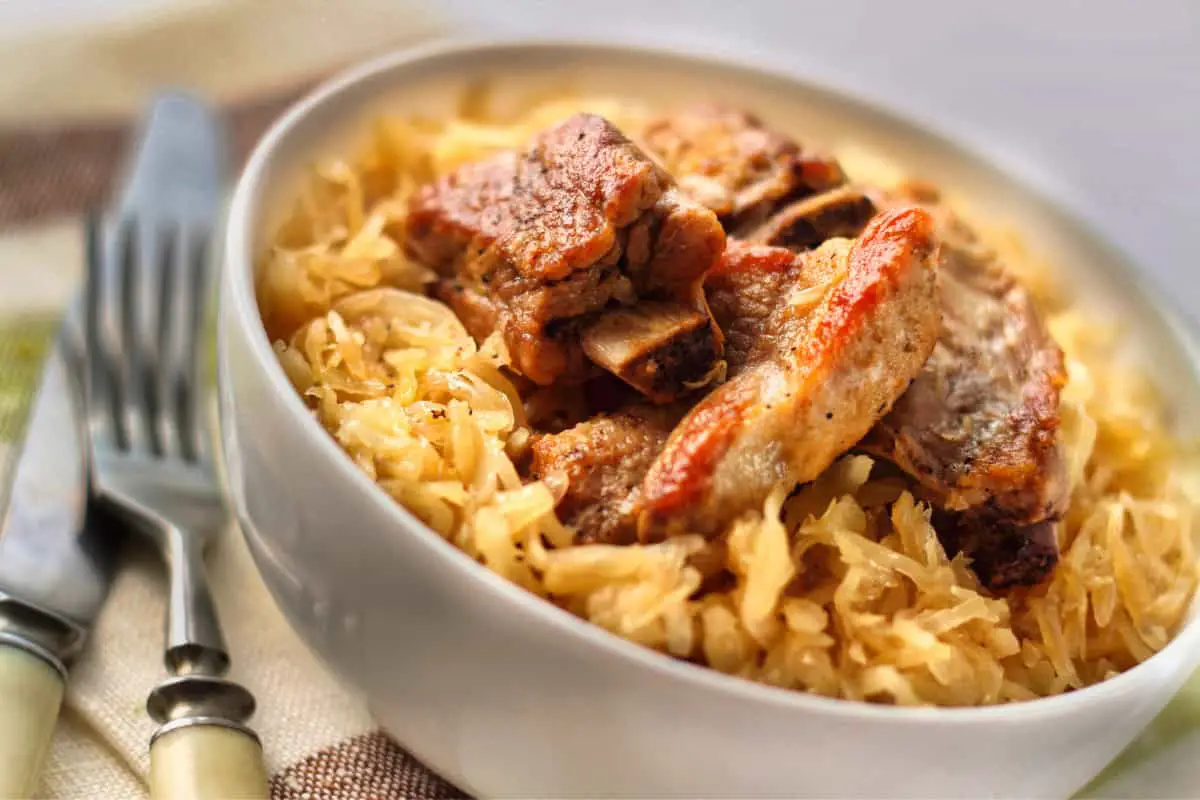 This easy Serbian baked sauerkraut (aka Podvarak) is a simple traditional Serbian recipe that is a, nourishing, and delicious comfort food made with just a few ingredients. Need a feel-good, warming meal to help you beat the cold-weather blues? When the weather is cold, nothing quite hits the spot like hearty food.
Popular across the Balkans, this Serbian-style sauerkraut is first sautéed with onions and bacon and baked in an oven with meat until almost caramelized.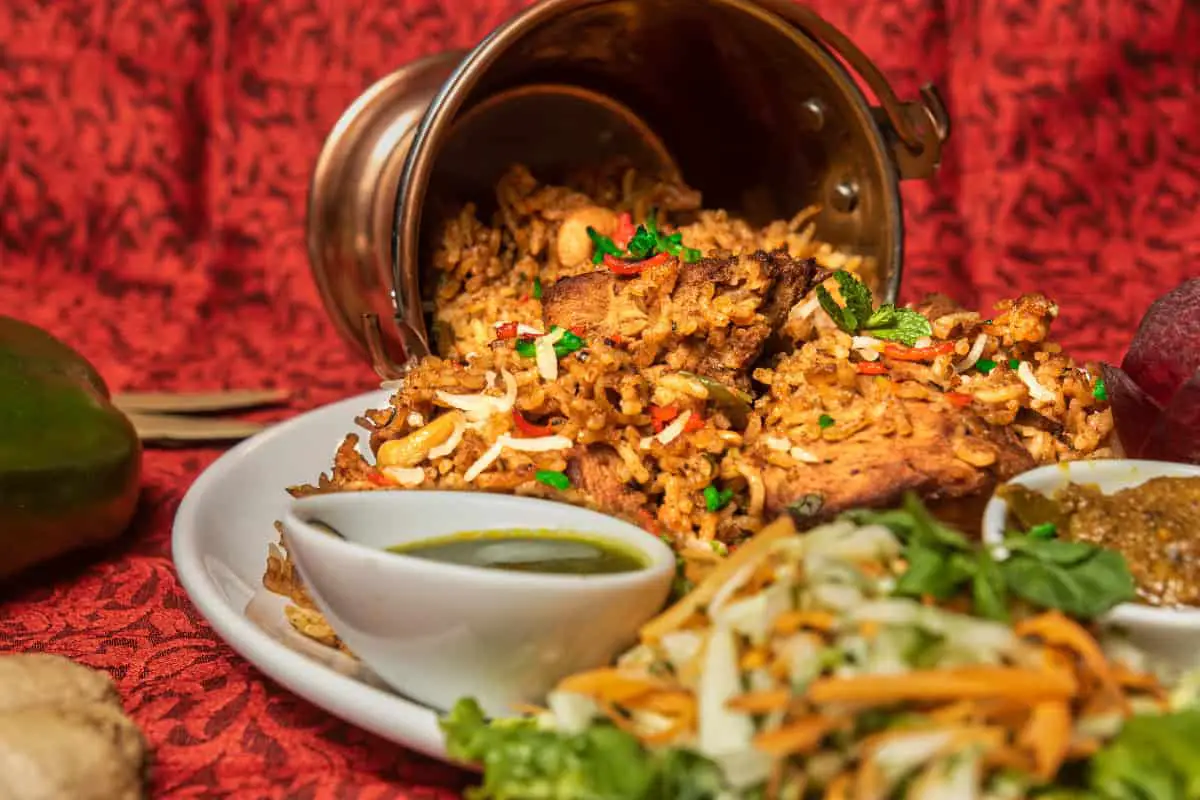 Traditional Serbian recipe for this rice meat dish comes in many varieties. Our variant is prepared with lean turkey meat – this provides easily digestible protein, contains little fat, plenty of niacin, biotin and zinc and strengthens the immune system with vitamin C from the paprika.
You May Also Like: 25 Great Authentic Lithuanian Recipes (2022)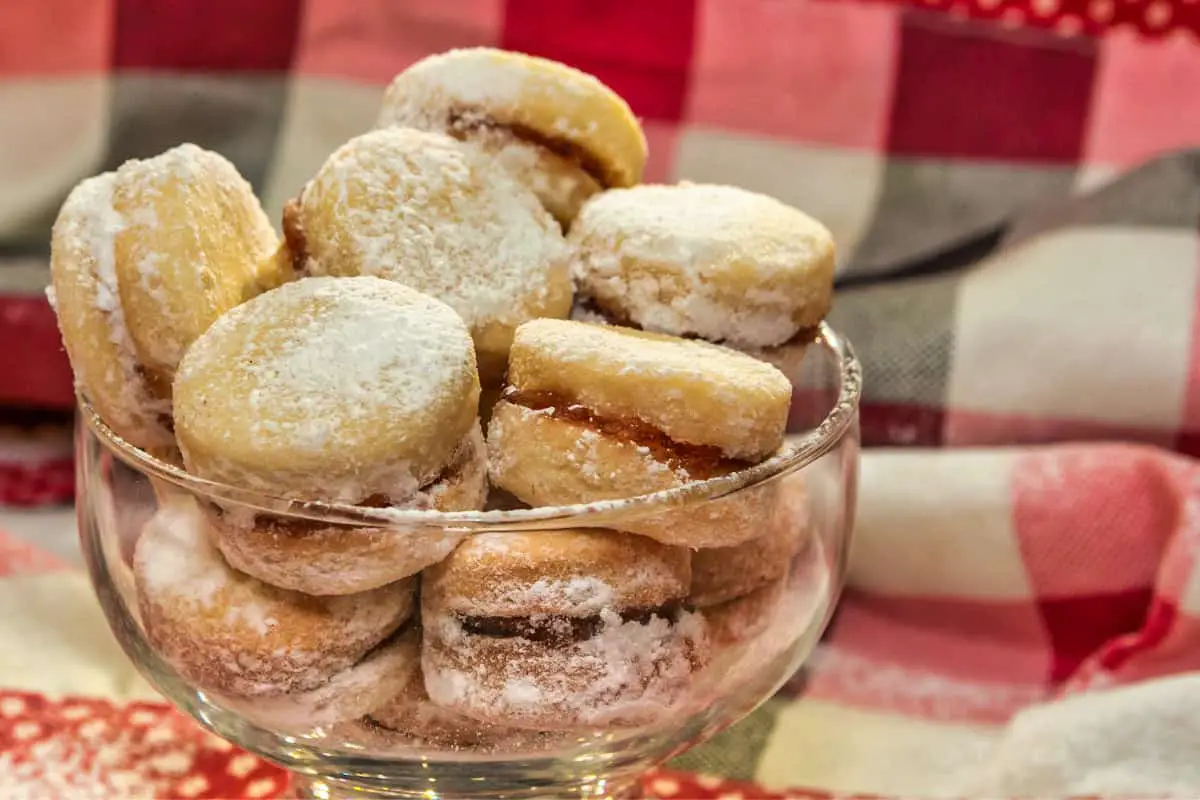 A delicious traditional Serbian recipe for a mountain of cookies covered in powdered sugar…the kid in me is very happy right now. It seems like every culture has their own version of a sandwich cookie–America has the classic Oreo, England has Jammie Dodgers, Austria has Linzer Cookies…the list goes on.
Even France has a sandwich cookie (albeit it's really more of a pastry): the macaron…my absolute favorite, obviously. Serbia has their sandwich cookie as well–vanilice! It's actually not hard to pronounce either–it sounds like vanilitse (the c is like a hard "s" sound). In Serbian, it means "little vanilla cookies" (suuuuper complex translation, I know…).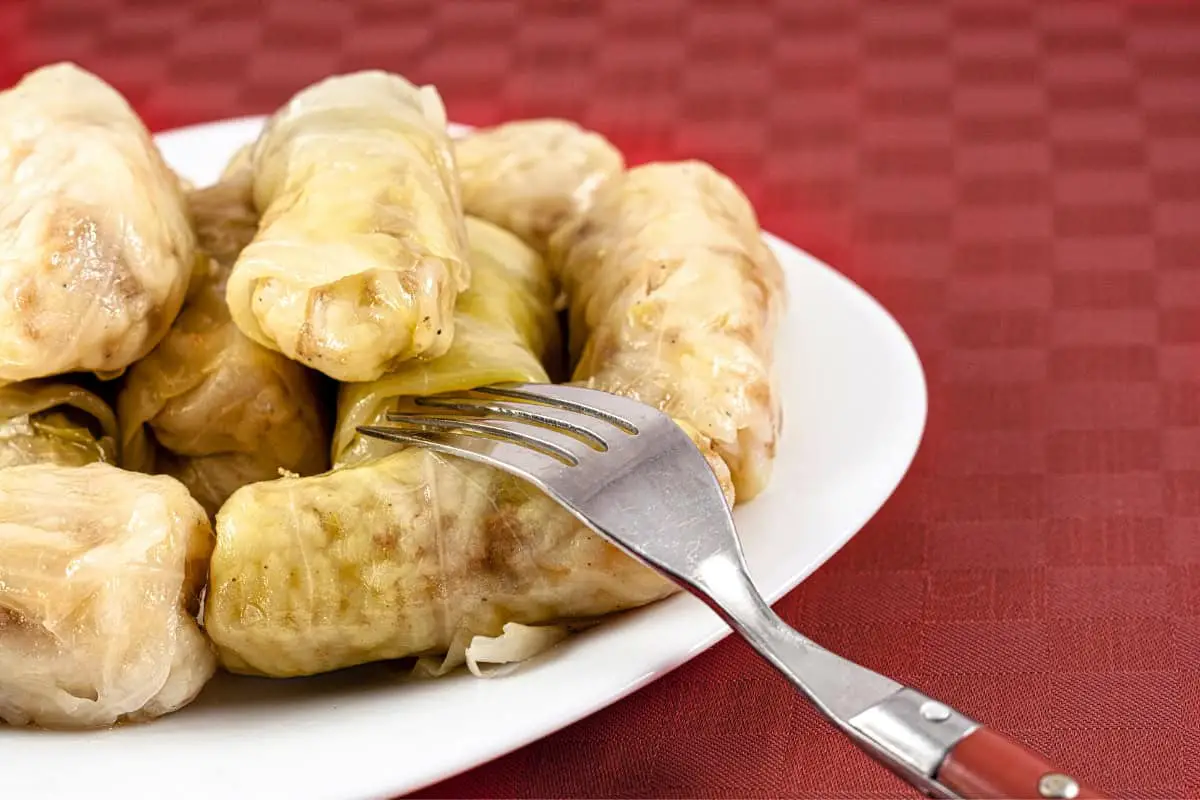 For this satisfying traditional Serbian recipe, cabbage leaves are stuffed with a seasoned mixture of rice, ground beef, pork and ham. They are then laid on a bed of sauerkraut and simmered to completion. This is the best stuffed cabbage Serbian recipe I've ever tried and for that matter the best stuffed cabbage.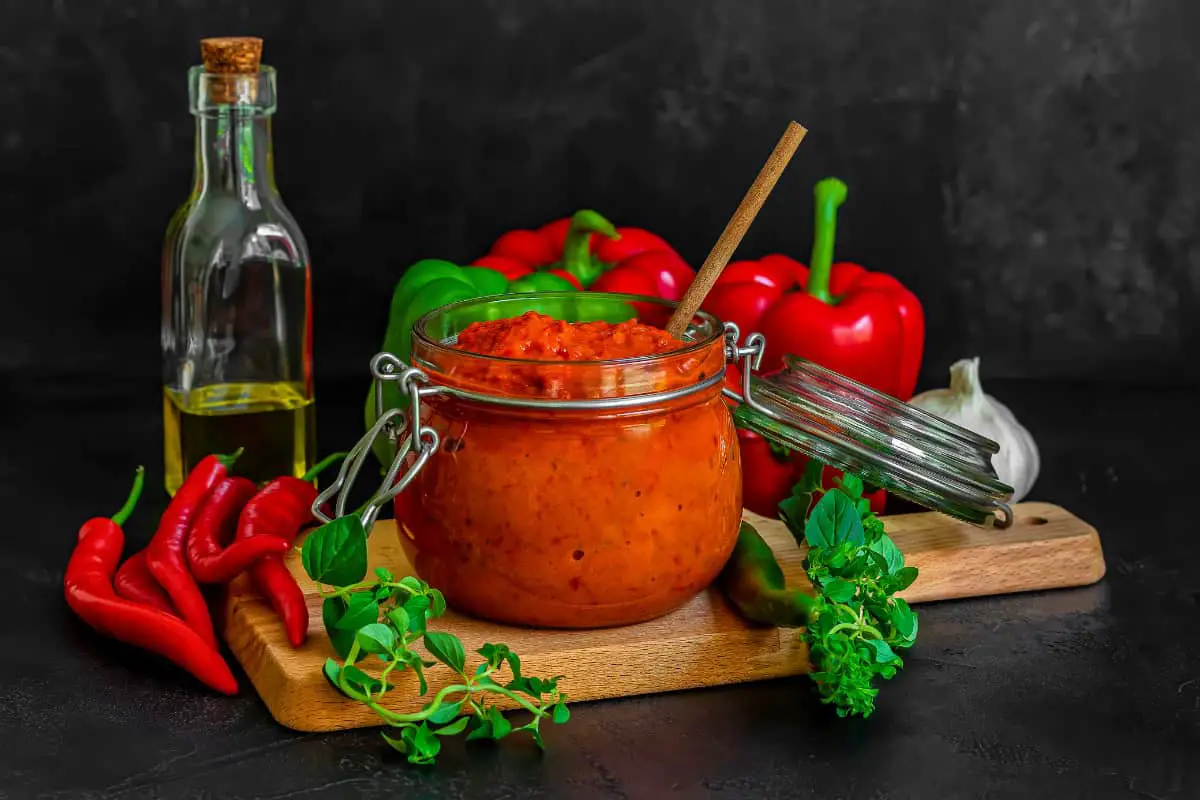 Get ready to fall in love with grill-roasted red peppers. One bite of Ajvar, and you will want to put this Serbian red pepper relish on everything from bread to meat and even veggies! In Serbia and other Balkan countries like Bosnia, Bulgaria, Croatia, and Macedonia, Ajvar is the traditional way to preserve sweet, red peppers from the summer's harvest.
Bushels of red peppers are roasted and pureed (along with eggplant in some regions) to create enough Ajvar to last through the winter. It is then jarred and processed using traditional Serbian recipe, much the same way we would turn our garden's tomatoes into salsa for canning.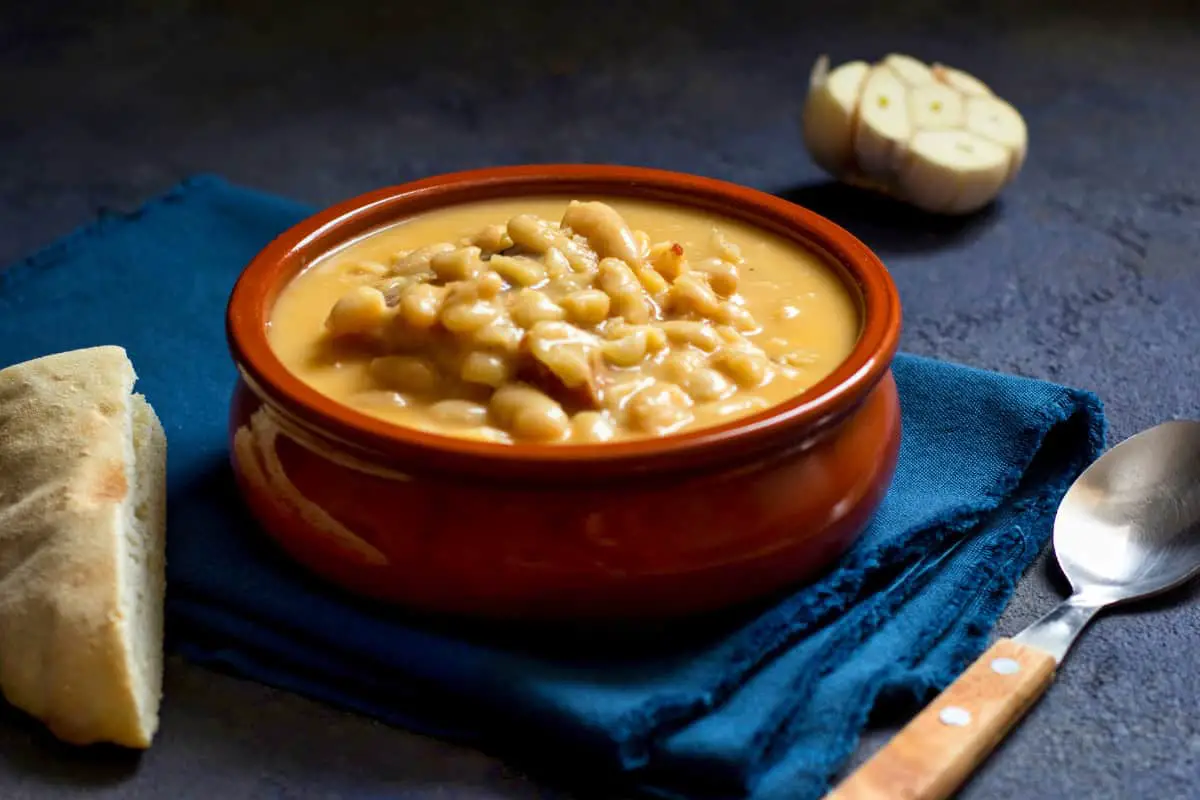 Serbian white bean soup, or Pasulj, is a hearty stick-to-the-ribs affair that can be made with or without meat though this version is with meat. True, Serbian bean soup is made with the white tetovac (тетовац) bean, but Great Northern beans work just as well!
This traditional Serbian recipe can be thickened with a zafrig (roux) if desired, or partially puréed. Personally, I prefer mine chunky.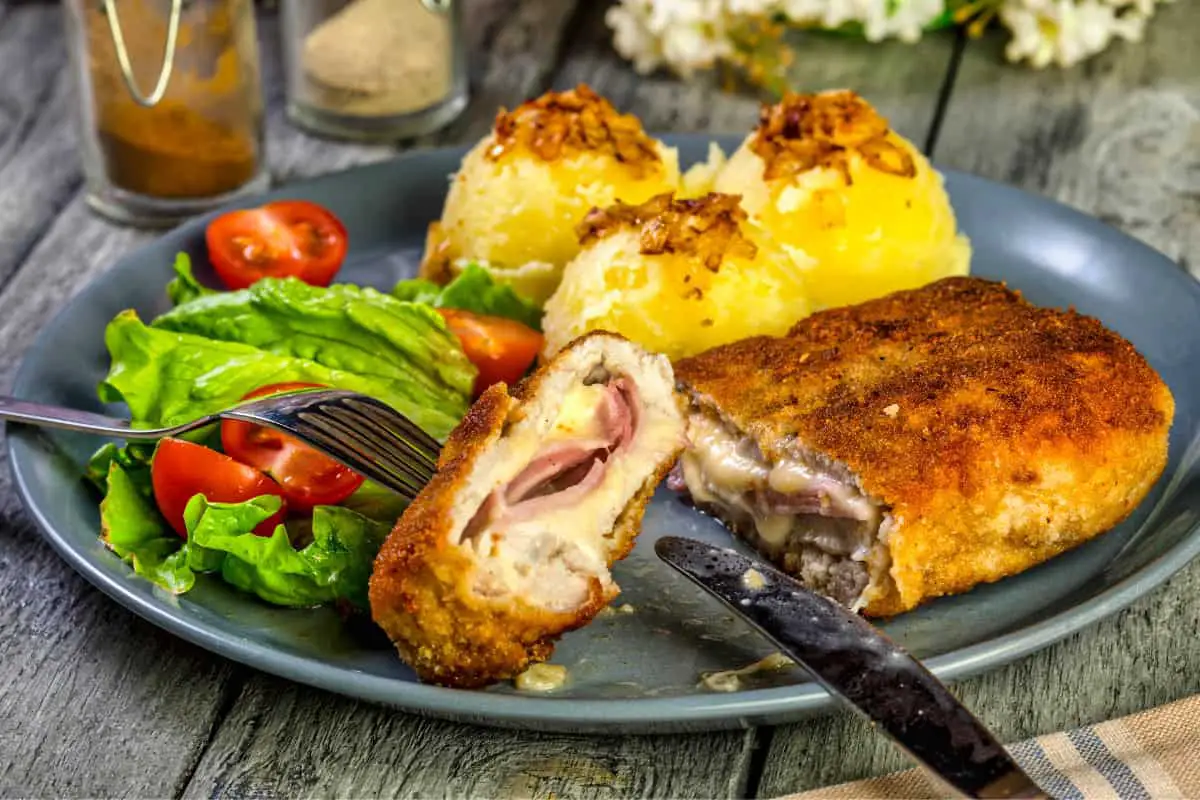 Need an impressive and delicious dish for your guests? Show your style and add this traditional Serbian recipe for a famous stuffed cutlet aka Karageorge schnitzel to your menu. It will wow everyone at your table.
This Serbian food is named after the Serbian Prince Karageorge (Karadjordje) or Black George. It is a rolled pork or veal cutlet stuffed with cheese and then breaded and fried. Can you guess why this dish is informally referred to as the maiden's dream? Naughty schnitzel.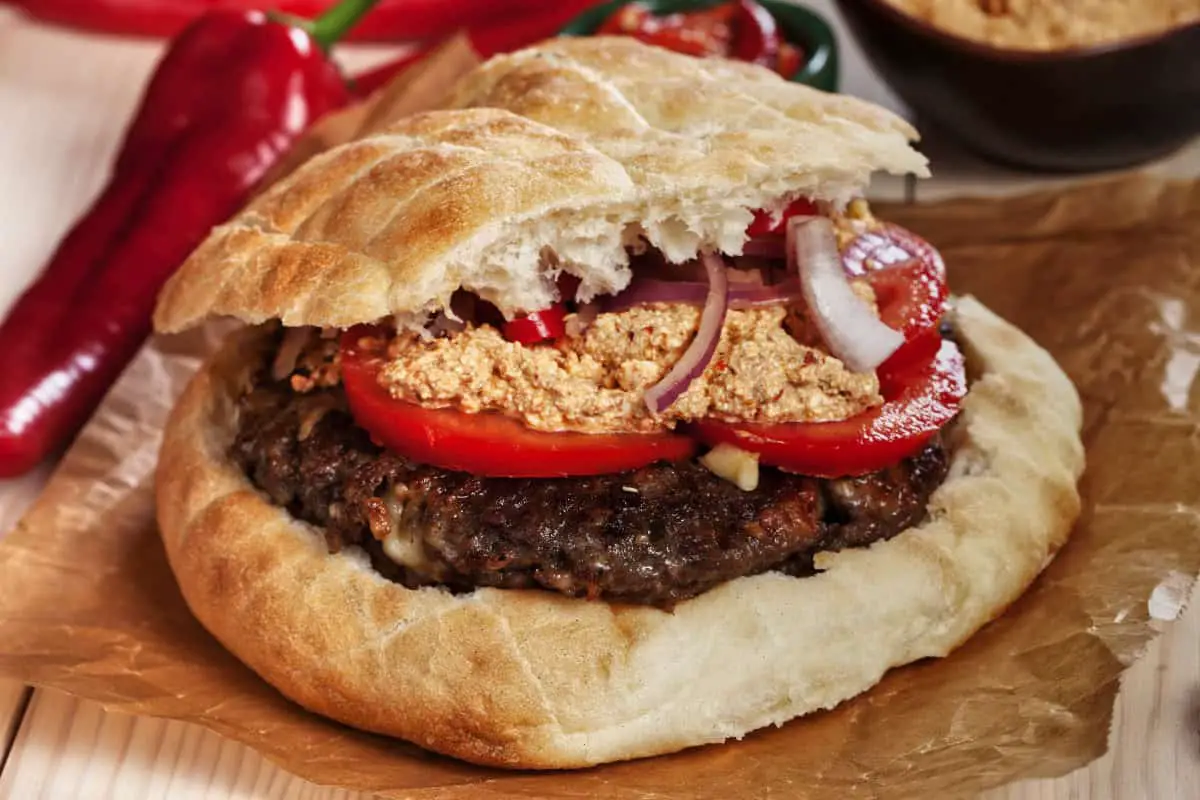 Forget about Mcdonald's, Burger King, or other food chain places and treat yourself with a true burger with this traditional Serbian recipe. These Serbian pork and beef patties are full of flavor and they are huge! Serve them inside pita bread with onion, pickles, and national treasures Ajvar and Kajmak!
The name comes from the word Pljesak which means "to clap hands". Don't worry if you can't spell it, better save your energy for this huge flavorful meat patty slathered with multiple condiments and enveloped in a soft pillowy flatbread.
You May Also Like: 20 Best Traditional Albanian Recipes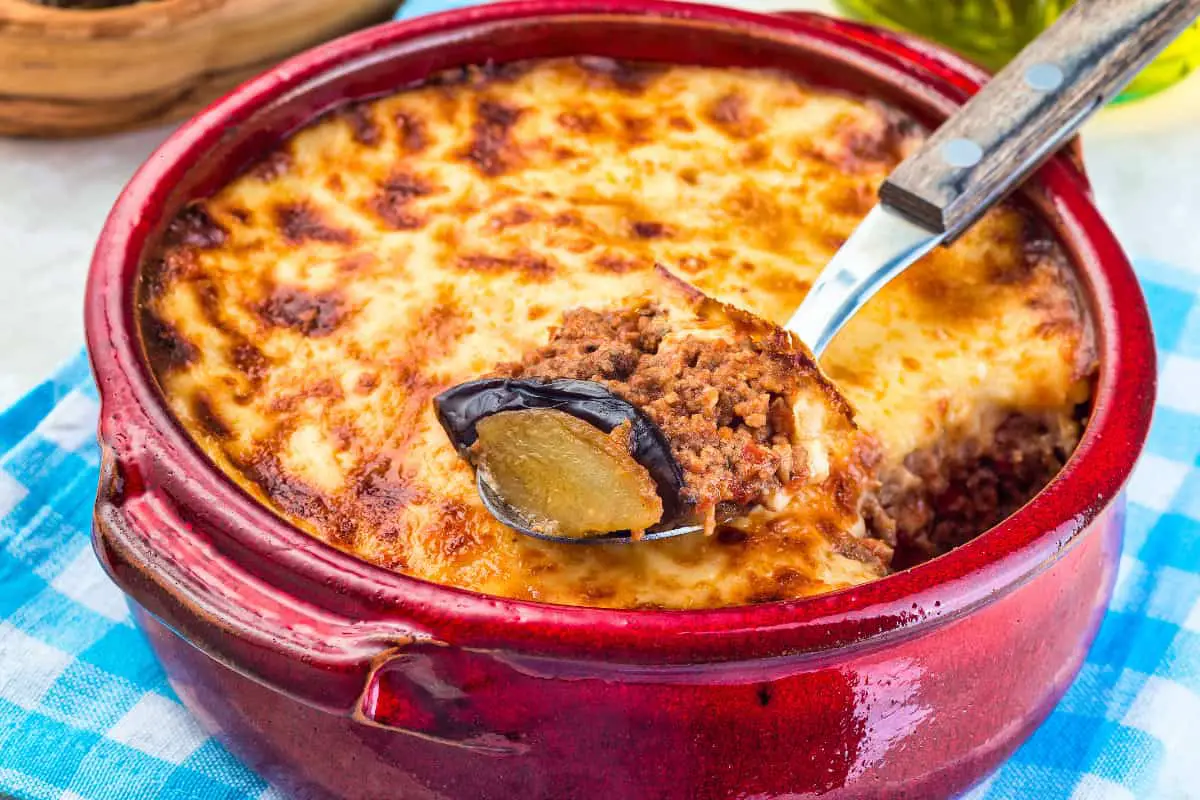 This easy traditional Serbian recipe for ground beef potato moussaka is a nourishing casserole you'll learn love from the first try. This Serbian food is truly a uniting meal, and it's made the same way in Bosnia, Croatia, and Macedonia too.
I bet when you hear moussaka it takes you to Greece. However, this amazing casserole is made all over the Balkans also (and Egypt, Lebanon, and Turkey too!).
Think of today's Serbian recipe as a slimming version of the Greek moussaka. For example, Balkan moussaka usually skips eggplant and almost never uses bechamel as a topping. (I told you this moussaka is easy!)
Let's talk a traditional Serbian recipe for canning fresh tomatoes. So you've made oodles of salsa and heaps of spaghetti sauce and slow-simmered marinara. Well, it's time to break out and try canning fresh tomatoes in a whole new way.
Sataraš, pronounced sah-tah-rah-sh, is the Serbian food equivalent of ratatouille and a scrumptious way to use up those last heaping bowlfuls of garden tomatoes. You know, the ones on the counter right next to the mountain of red peppers that you received from your dear ol' over-achieving hobby gardener of a dad (aka my Tata whom I love dearly).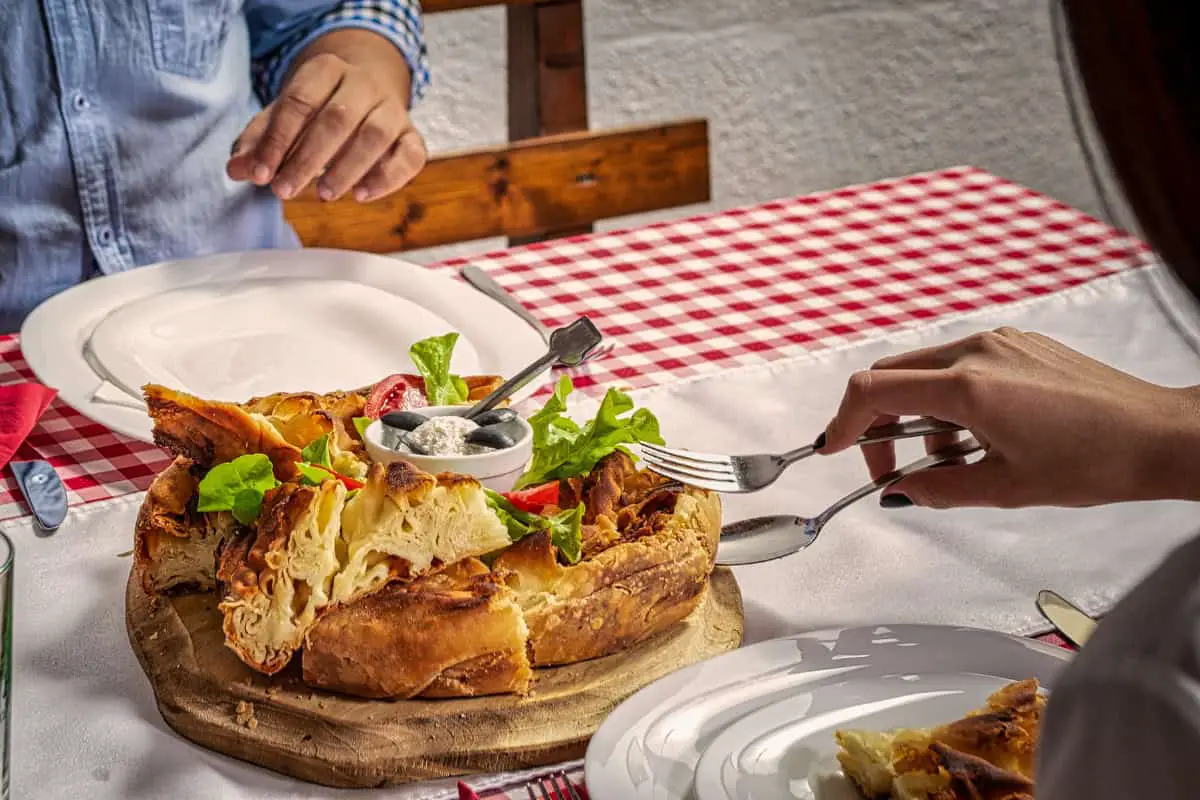 Gibanica is one of the most popular Serbian food options that I have ever tried. It consists mainly of dough layers and lots of cheese, an easy recipe, a traditional Serbian recipe that is quick to put together and which is sure to satisfy most anyone.
But don't let that put you off this amazing Gibanica, it is one of the best cheese pies I have ever made, similar to my own Savory Cheese Pie with Quark, Feta and Yogurt yet somehow different. You will just love those pastry layers filled with that salty and comforting cheese, everything so soft and satisfying.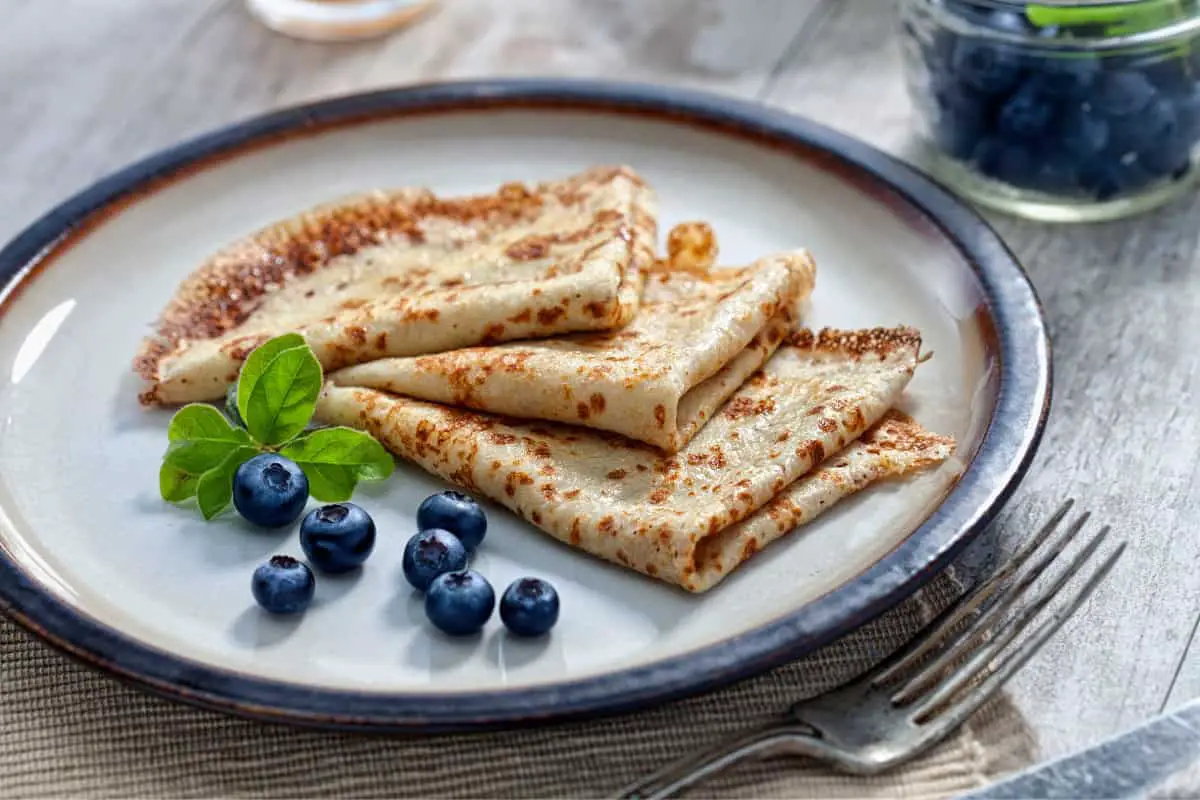 In Serbia we eat Palačinke (pa-la-cheen-keh), a.k.a. crepes, for any meal. I don't even mean savory crepes… I've had Nutella-filled Palačinke at my cousins' home for dinner on many occasions.
Palačinke is a Serbian food that is simple to make once you've got the technique down. My grandma has been making them for years and is quite the expert. Although she can tell when to stop adding ingredients to the batter just by its consistency, I have not yet acquired this connoisseurship, and must follow a recipe.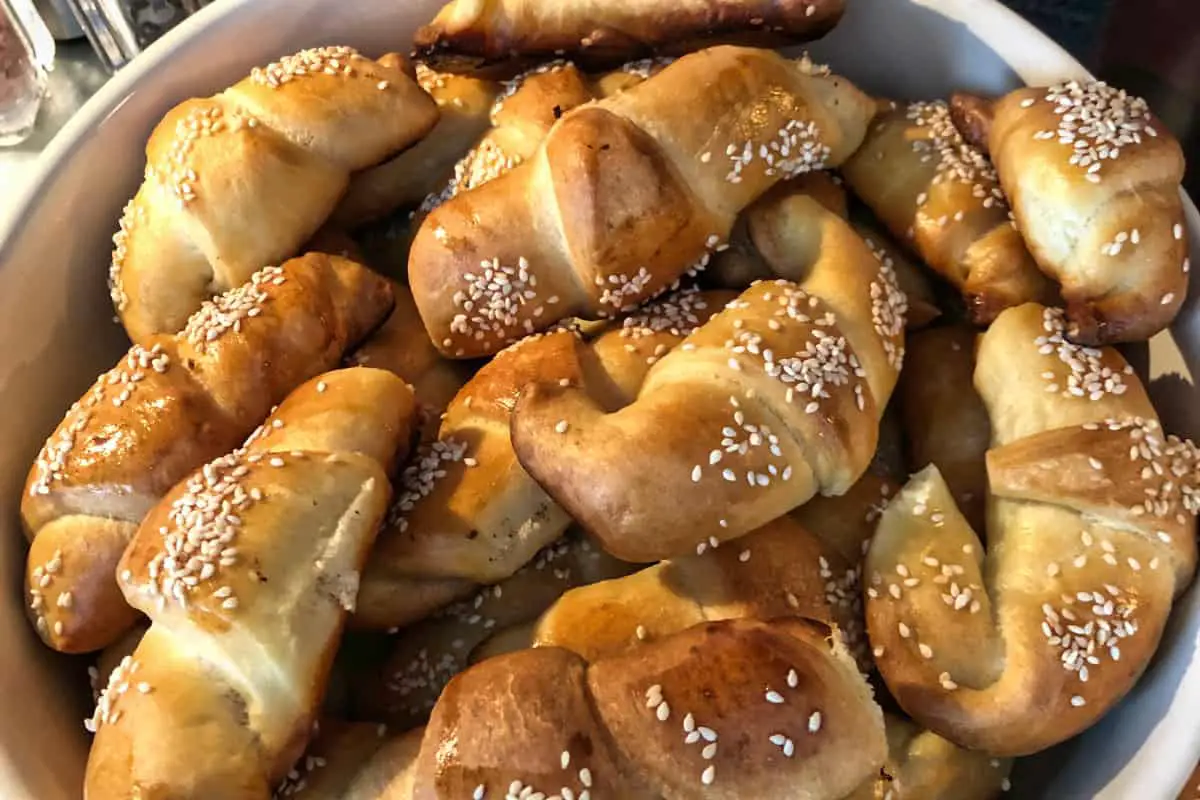 These little bread rolls called 'Kiflice' are not well known in the UK. Kiflice, pronounced 'kith-licker' are Serbian cheese rolls. The Serbian food we have eaten in Serbia, Montenegro and Croatia has been enjoyable but with a few exceptions such as Ajvar, there have not been many dishes that I would deem unique to elsewhere.
I was surprised I had not been introduced to Kiflice on visits over there. Thus I was delighted to read about kiflice and to choose what I feel is an authentic way to flavor this traditional Serbian recipe while exercising my newly acquired enthusiasm for yeast and bread recipes.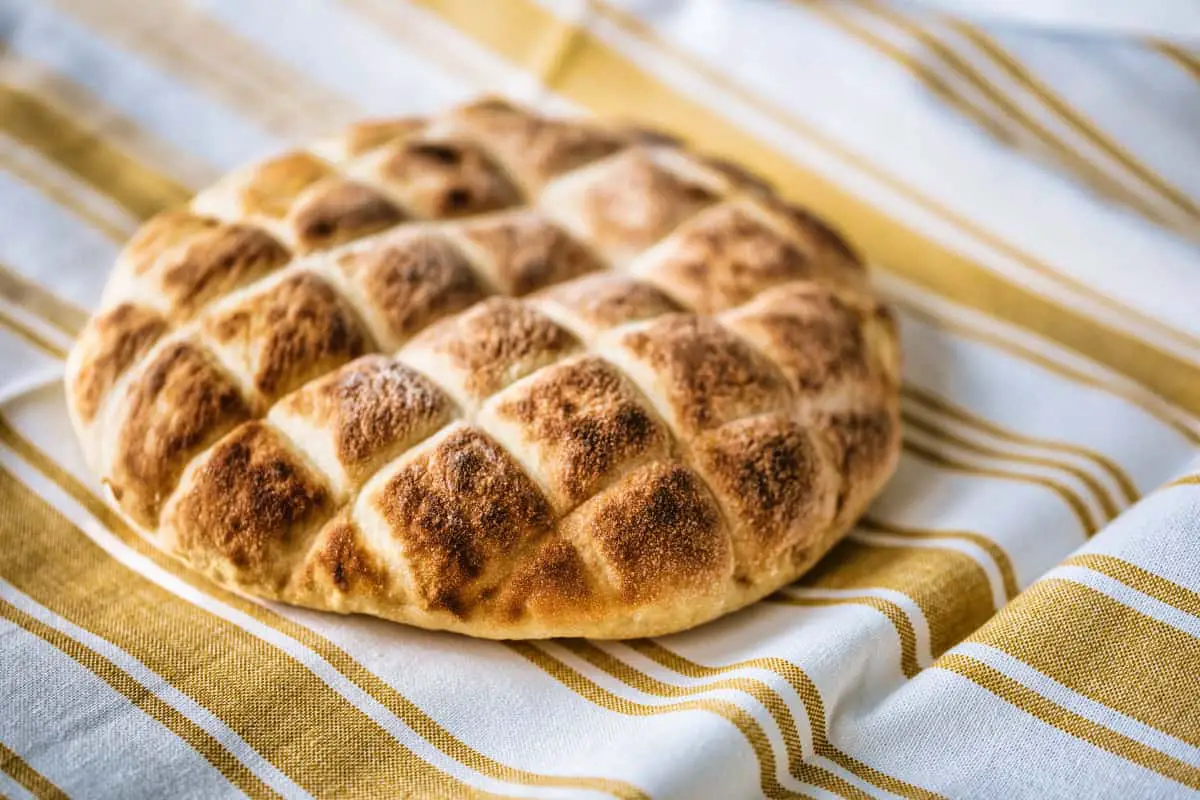 I had a Croatian coworker who would bake this anytime we had a celebration at work. I finally got her to share her traditional Serbian recipe with me. I've had to tweak it quite a bit because some ingredients she doesn't measure and of those she does, she uses metrics.
You May Also Like: 25 Traditional Croatian Recipes and Foods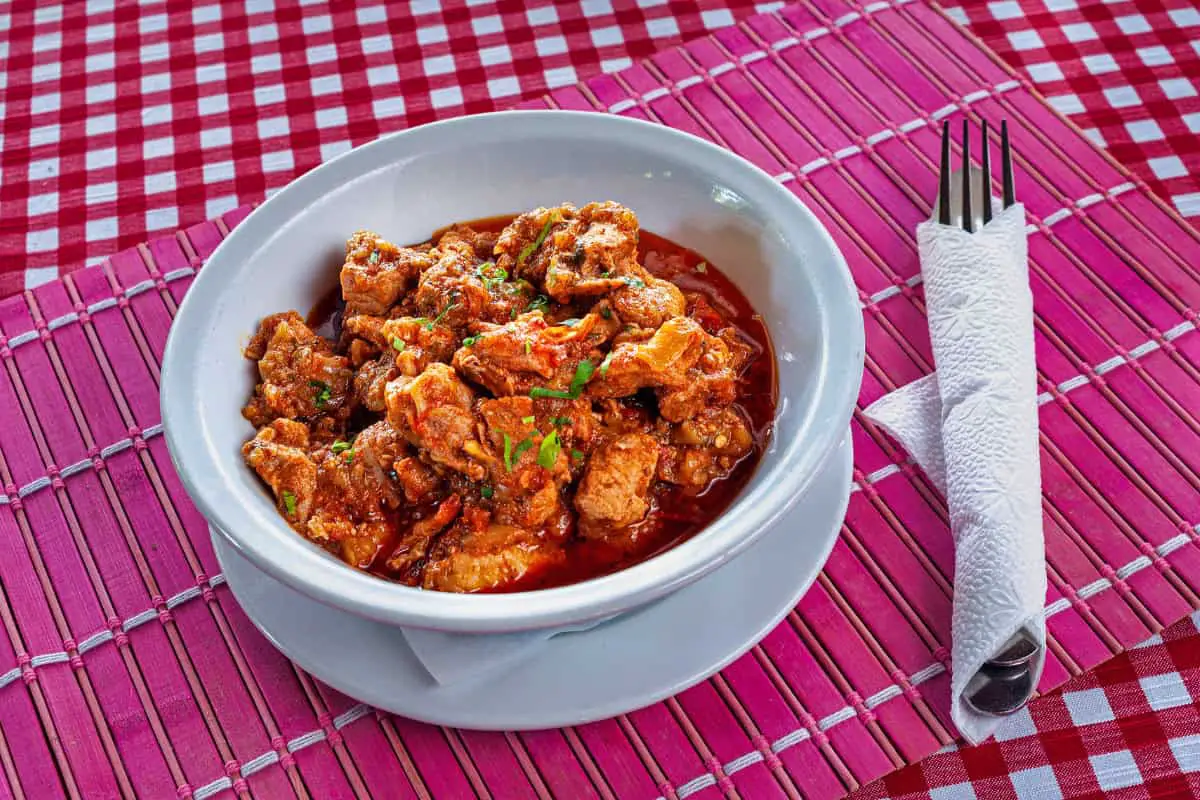 The traditional Serbian recipe for Leskovac mućkalica can be made in various ways, but only one is original: the meat must first be grilled, then put in a pot. Or even better, in an earthenware pot or djuvec.
Characteristic of Leskovac Mućkalica, is that the meat is grilled in advance. This is the charm of this Serbian food and thanks to the grill it acquires a gorgeous aroma. The pork can be cut into steaks and that way they are more convenient to cook on a strongly heated grill. The other option is to string the pork onto skewers.
---
Check Out Our Pictures On Our Instagram – Our Big Escape.
You May Want to Join Our Boondocking Group on Facebook For More Information
Check Out Our Recipes On Our Instagram – World Recipes OBE