The history of Suriname recipes can be traced back to its indigenous population, who relied on hunting, fishing, and farming to sustain themselves. Indigenous cuisine includes dishes such as cassava bread, which is made from the cassava plant, and peperpot, a stew made with wild game and vegetables.
During the era of slavery, Suriname recipes were further influenced by the arrival of African slaves. Many traditional African dishes were adapted to incorporate local ingredients, such as okra, coconut milk, and hot peppers. Suriname recipes such as brown bean soup and peanut soup were also introduced during this time.
In the late 19th century, Indian indentured laborers were brought to Suriname, which added another layer of cultural influence to Suriname recipe. Indian dishes such as roti and curry were introduced, and have since become an essential part of Surinamese cuisine.
In the early 20th century, Suriname saw an influx of Javanese immigrants from Indonesia. These immigrants brought with them their own culinary traditions, which heavily influenced Suriname's cuisine. Dishes such as nasi goreng (fried rice) and satay (skewered meat) are now staples of Surinamese cuisine.
In recent years, Suriname recipe have continued to evolve, with fusion cuisine and new culinary trends gaining popularity. Chefs are experimenting with new flavors and ingredients, while also preserving traditional Suriname recipes and cooking techniques.
Overall, the history of Suriname's cuisine is a reflection of the country's diverse cultural heritage. Surinamese cuisine is a unique blend of indigenous, African, Indian, and Indonesian influences, and is known for its bold flavors and rich, aromatic spices.
---
Want more ideas to round-out your Recipe Box?
A lot of great options are in these posts!
---
16 Easy Suriname Recipes To Create In Your Kitchen
---
---
check out our video
---
---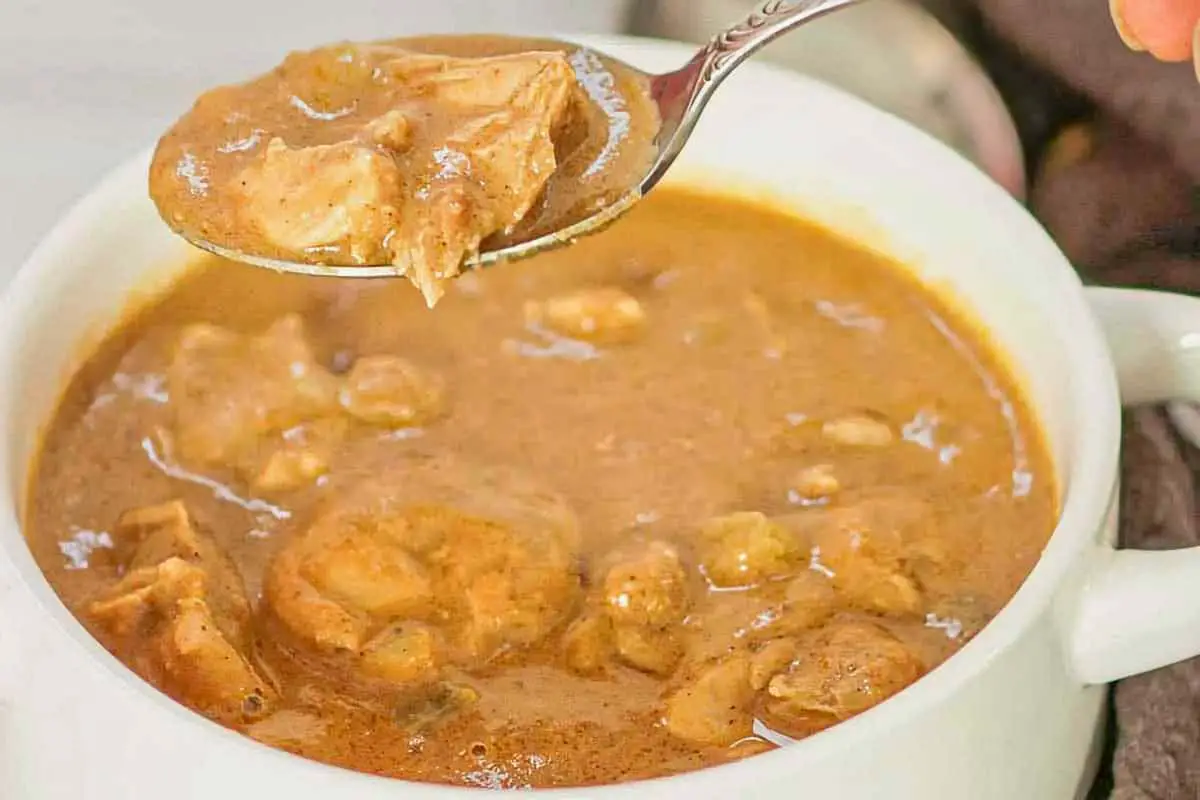 Pindakaas Soep or better known as Pinda Bravoe is the Surinamese interpretation of African Peanut Soup Recipe brought over by African slaves. This Suriname Style Peanut Butter Soup stands out from the rest with the inclusion of delicious Plantain Dumplings called tom tom.
Pindakaas Soep met Kip en Tom Tom (Peanut Butter Soup with Chicken & Plantain Dumplings) is a holiday classic in Suriname. Whether it is Christmas or Ramadan, no holiday is complete without Peanut Soup.
Peanut Soup, also known as Groundnut Soup in Africa is ubiquitous throughout West Africa, with each country having their own version. With slavery, African Peanut Soup became popular everywhere they went from Suriname to Virginia.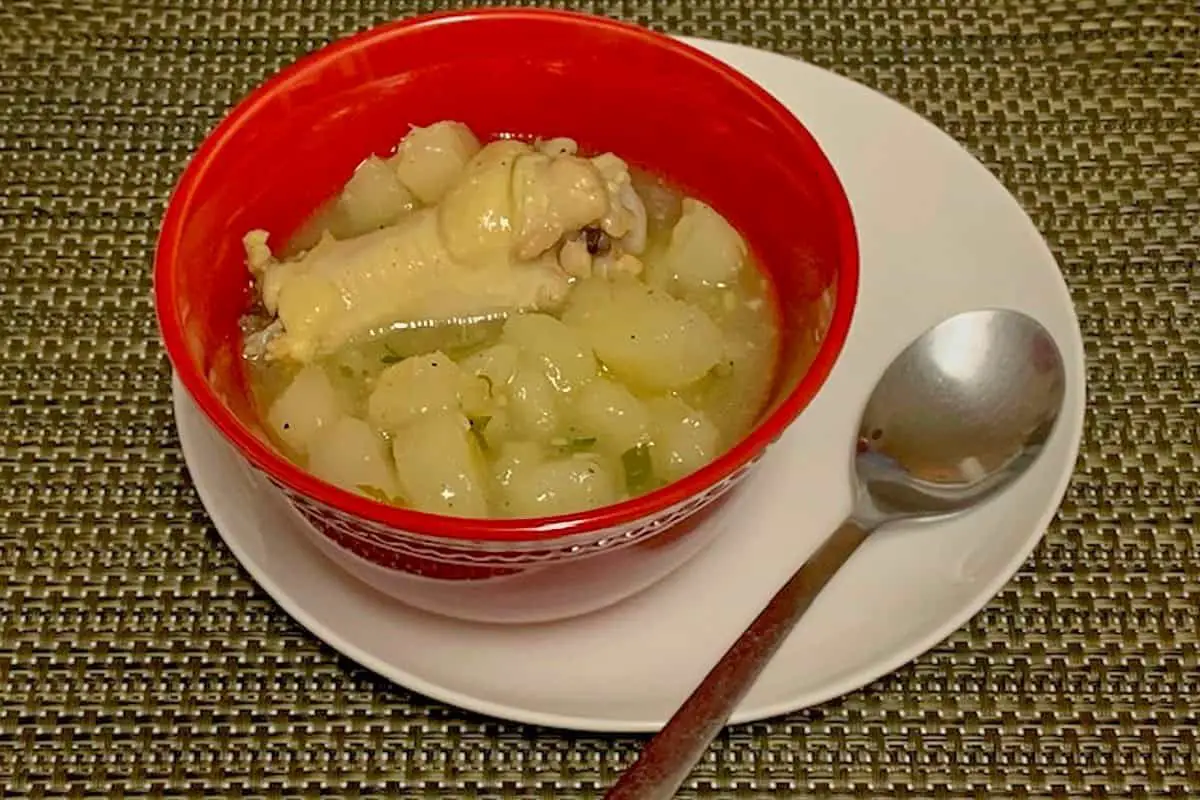 I've been busy working on a Suriname recipe book with the most popular soups in Suriname, and today's Suriname recipe is the first of a dozen. Where in most places soup is consumed as an appetizer or a course of a complete meal, we use our soups as a whole meal. By adding meat, carbs and vegetables, you'll feel so full there's no room for a "next" course! Except maybe dessert.
For this soup we are using cassava, also known as yuca, the South American potato. You can buy this root fresh in many U.S. grocery stores or markets, but it can be tricky to peel the brown and pink skin.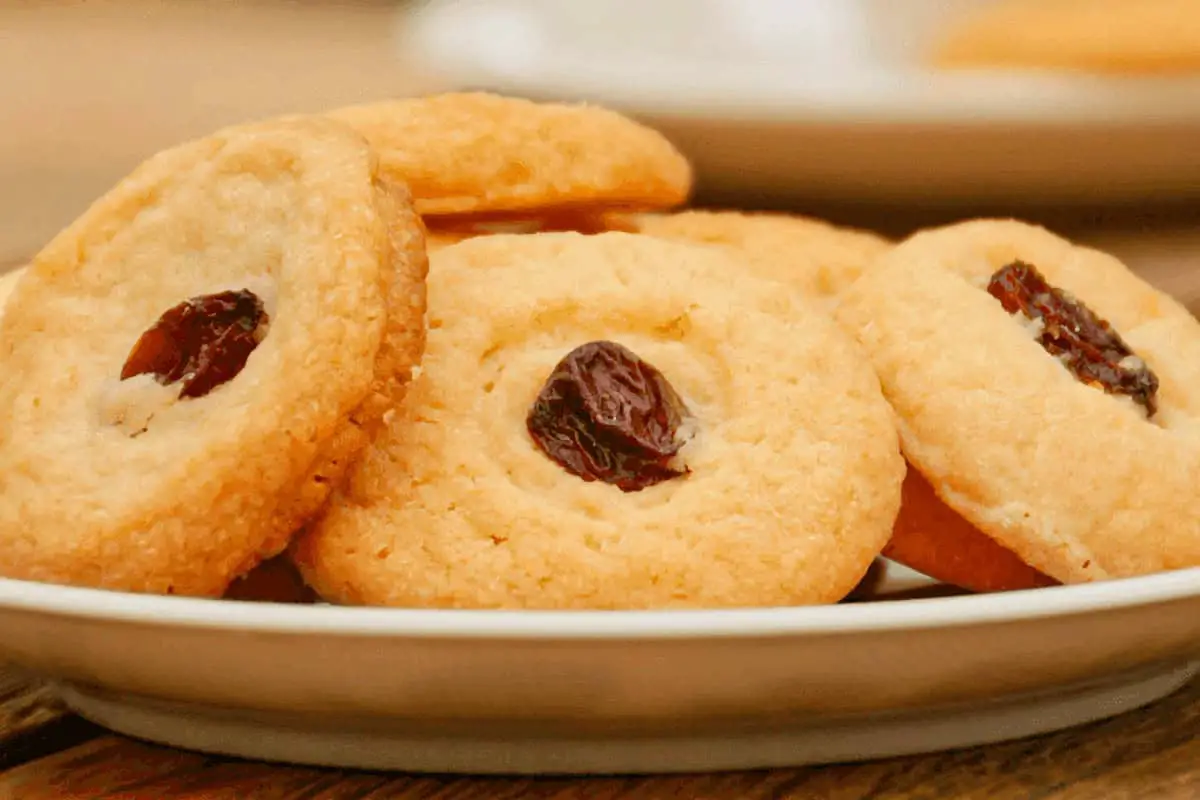 Surinamese butter cookies, or boterbiesjes are a delicious butter cookie topped with a currant or raisin. One of my grandma's used to make these occasionally when I was a kid. I actually forgot all about them until I was going through a Surinamese cookbook, ' Groot Surinaams Kookboek' (Extensive Surinamese Cookbook).
I came across the Suriname recipe and decided to make them again. They were just as delicious as I remember them. I hope you'll enjoy them as well.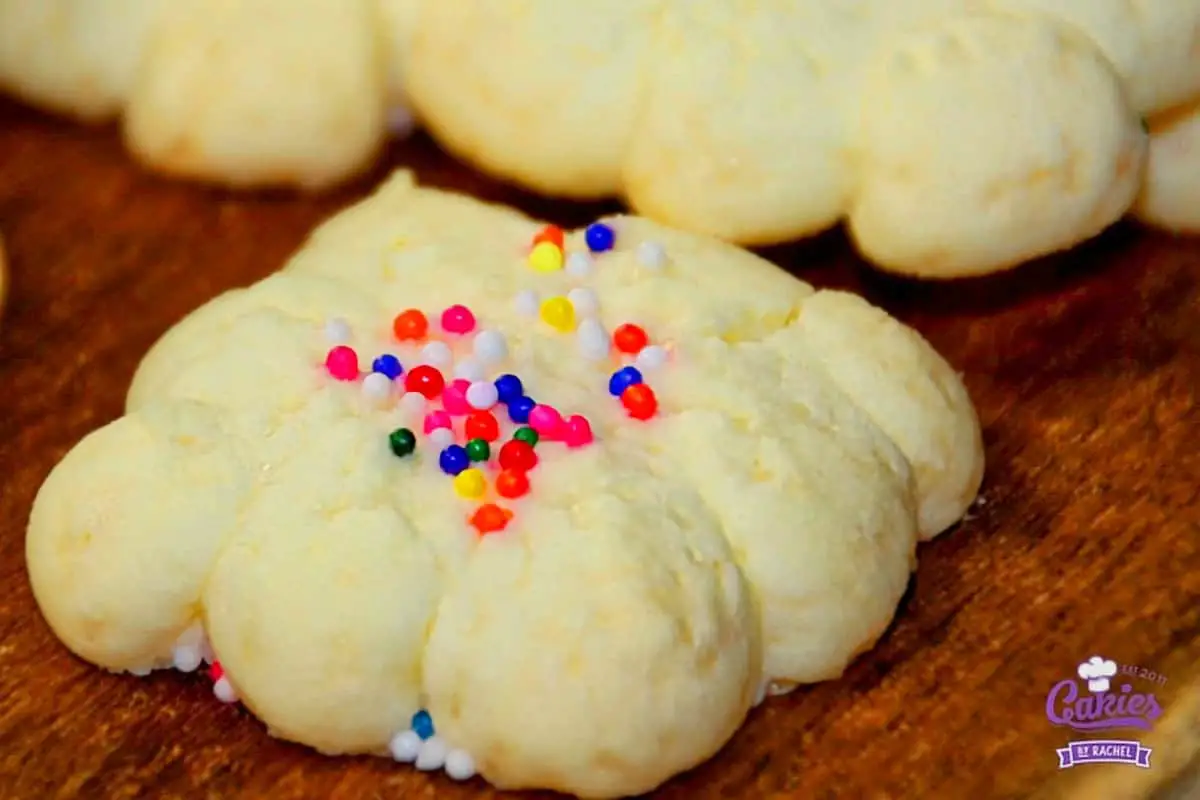 Surinamese Cornstarch Cookies are one of my favorite cookies. I have Surinamese roots and ever since I was a kid, that's the one cookie I just can't stay away from. Every birthday or party we had, the cookie was always there.
When I started thinking about what to bake for Suriname for my "Baking Around the World" challenge there were many things that crossed my mind, but I decided to pick the simple, yet deliciously addictive cornstarch cookie.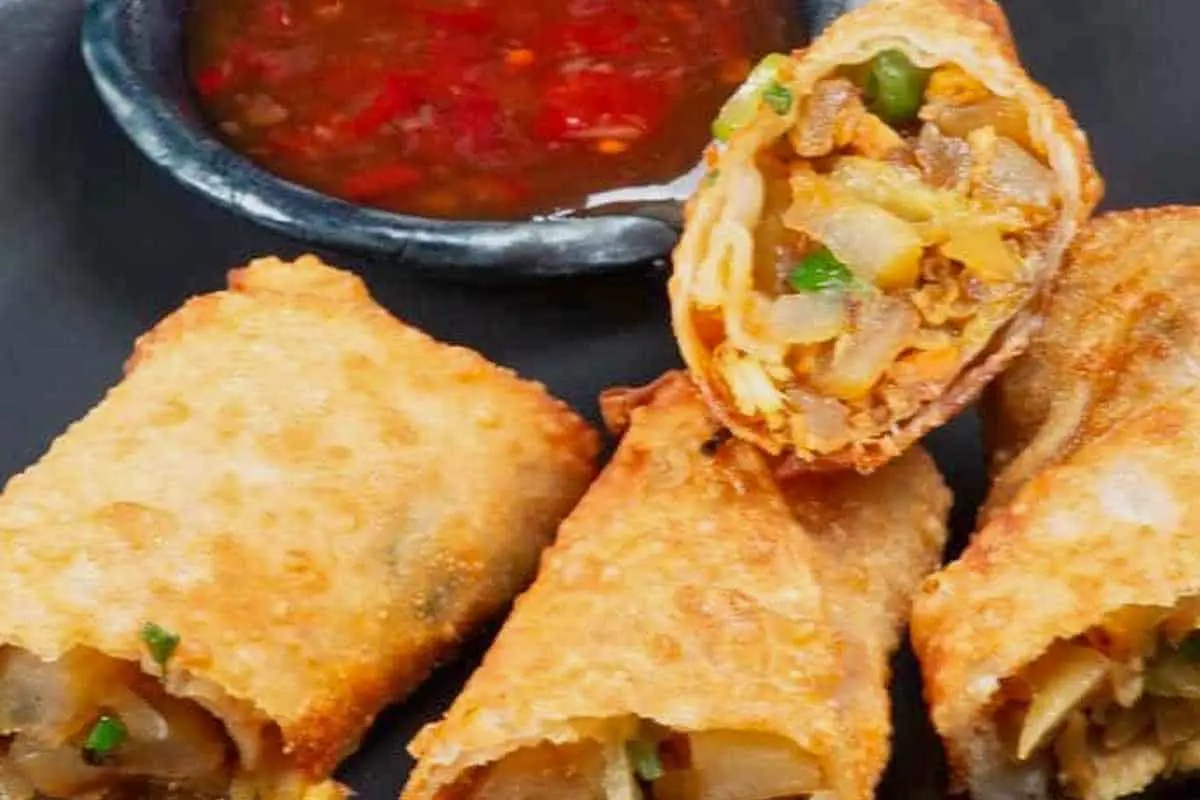 Surinamese spring rolls called loempia are a delicious treat for any occasion. These little rolls are filled with an array of local ingredients. It is no surprise that spring rolls are commonplace in Suriname as they have a very diverse ethnic makeup with many Chinese and South East Asian immigrants.
These Surinamese spring rolls are typically served with a tomato chutney or a sweet chili sauce. I used a bottled sweet chili sauce which was delicious. This Suriname recipe makes about 16 spring rolls and you can easily double or half the recipe to your preference.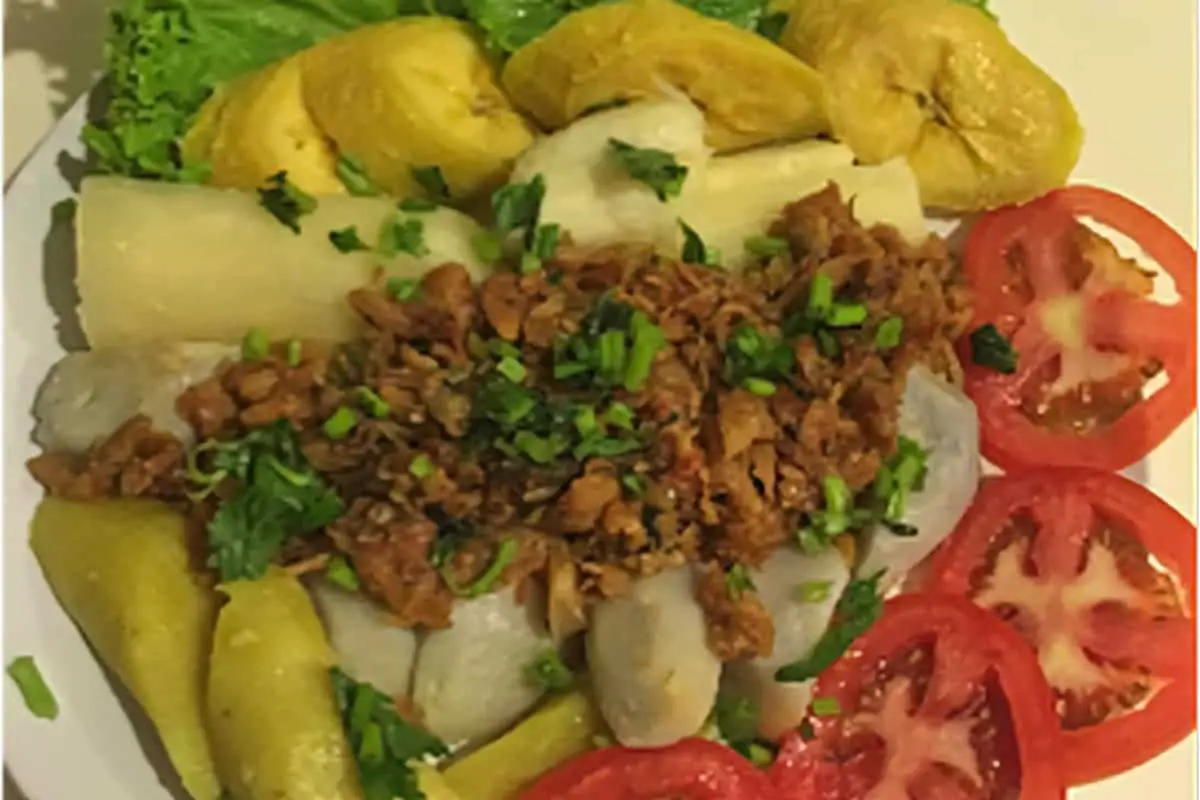 (Earth fruit with salted fish) – Surinamese Creole dish. Serve with green vegetables and pickles.
Her'heri, which is a mixture of boiled plantains, cassava, sweet potatoes and other edible tubers, smoked or salted fish.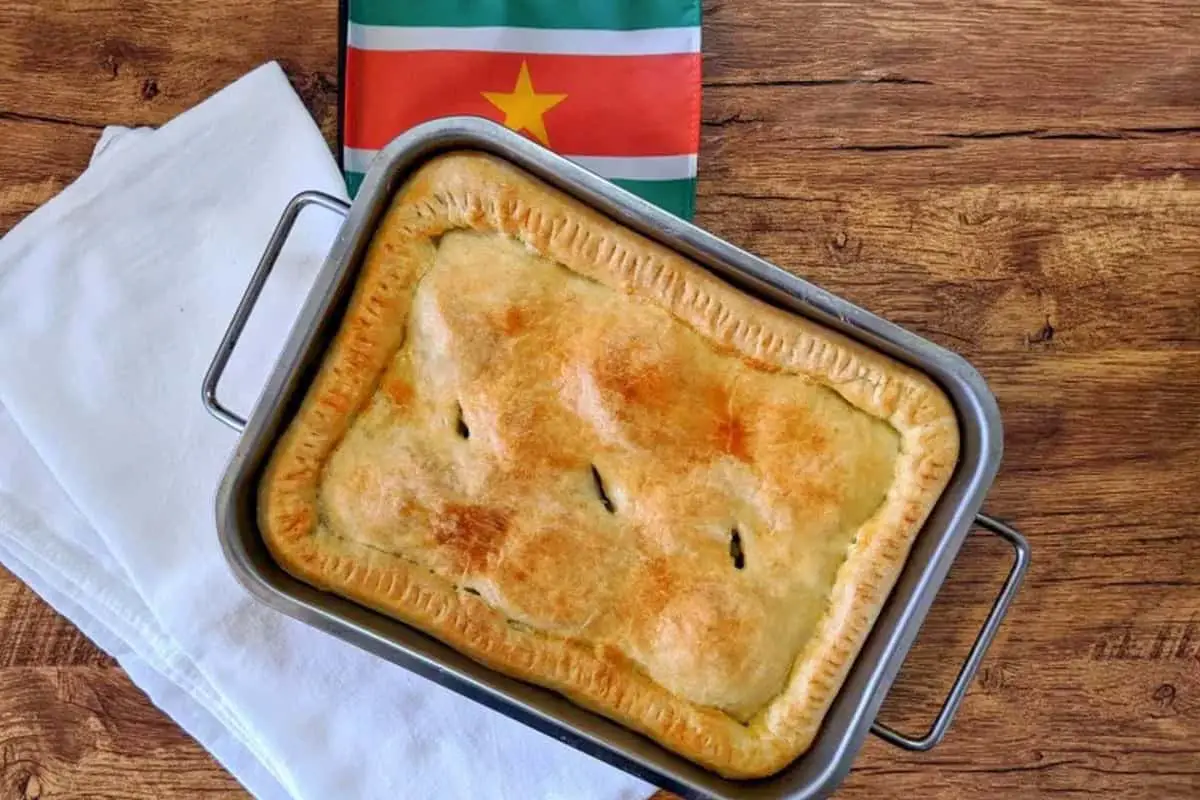 Pastei is a savory chicken pie from my home country, Suriname. It's one of the most famous Suriname recipes in Surinamese Creole cuisine, and is often eaten at celebrations. Most bakeries also sell individual size pasteitjes, which are great for a snack or a quick lunch.
The hearty filling of chicken, vegetables, and assorted pickles encased in a flaky crust makes for a deeply comforting Suriname recipe. It's perfect for a chilly day, though as anyone from a tropical country like Suriname will tell you, it's delicious in warm weather too! After all, there are no chilly days near the equator!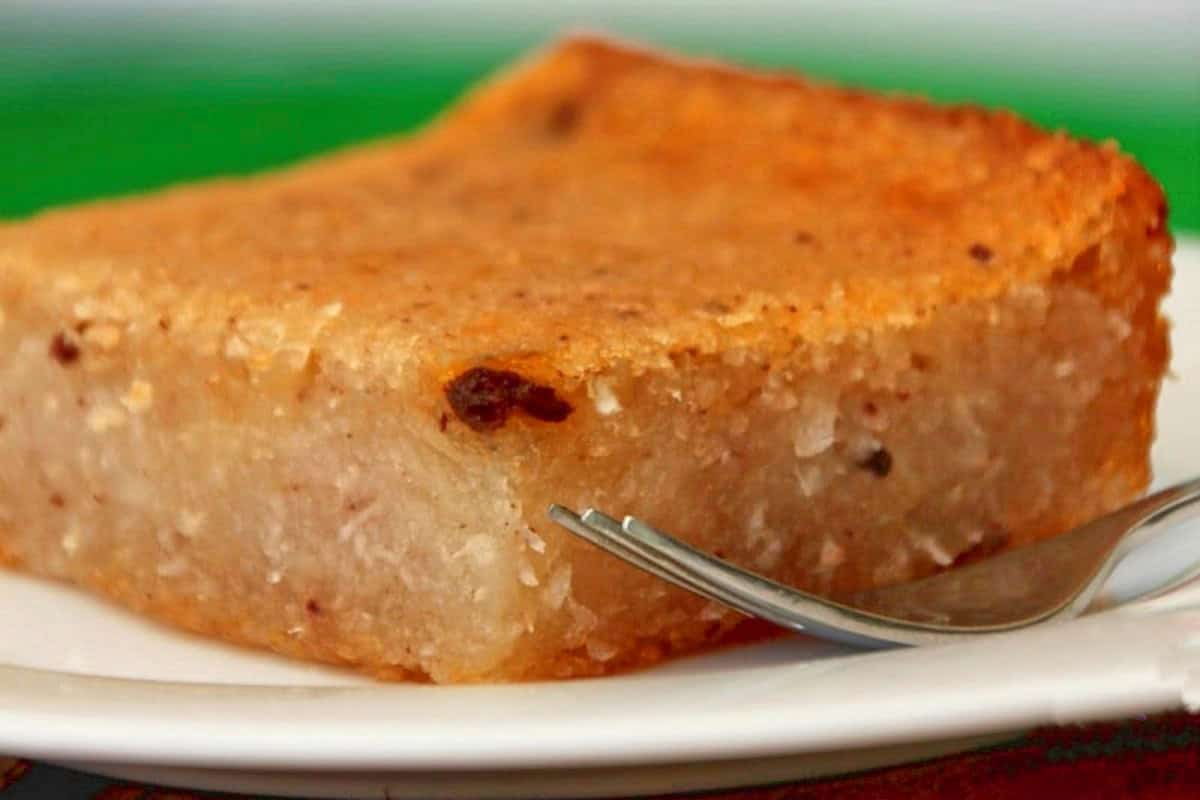 Surinamese Bojo Cake is a very easy cake to make and has become one of my favourite cakes. To think that as a child growing up I really didn't like the cake at all. I don't know why, cause it's delicious. Just like the cornflour cookies, Bojo used to be served at every family party and it was always one of the first cakes to be finished.
I never understood why, but I do know now, now I just don't understand what was wrong with me for not liking it in the first place! Bojo is a cassava cake made with grated cassava and coconut. I buy frozen grated cassava but you can also grate fresh cassava.
In the Netherlands I buy the frozen grated cassava in an international supermarket. I would suggest you check your local international supermarket for the cassava.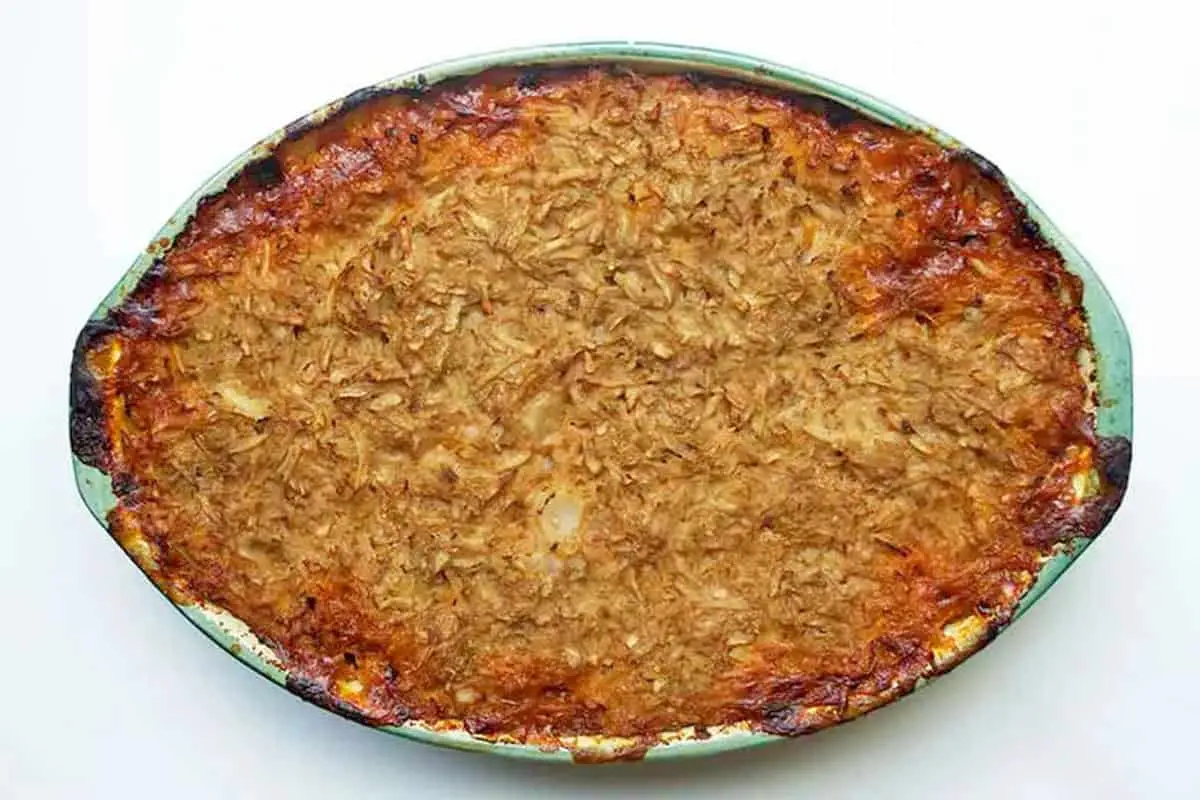 The saying "without pom, there is no birthday" should give you some idea of just how revered pom is in Suriname.
A celebratory Suriname recipe mostly reserved for special occasions, pom is the lovechild of a number of different ethnic parents who – whether by force or of their own volition – ended up in Suriname during the time of the Dutch rule.
Made with grated pomtajer and citrusy chicken, it's a guaranteed winter warmer that also works very well as a next-day sandwich filler.
Traditionally you'd eat Surinamese roti using your hands, which is awesome! Share with family and friends and have a good time!
Roti is a popular flatbread in South American countries that have East Indian influences in their cuisine, such as Suriname and Guyana. It is a simple dough that is rolled out into a circle and cooked on a hot griddle.
It can be stuffed with potatoes or lentils before it's cooked (dhal puri), used as a wrap, or simply served on the side of a plate of curry or dhal to help soak up all of the delicious sauce. This roti Suriname recipe makes thin, soft, and pliable flatbreads that can be made with white or wheat flour. If you don't have self-rising flour, you can easily make your own using all-purpose flour and baking powder.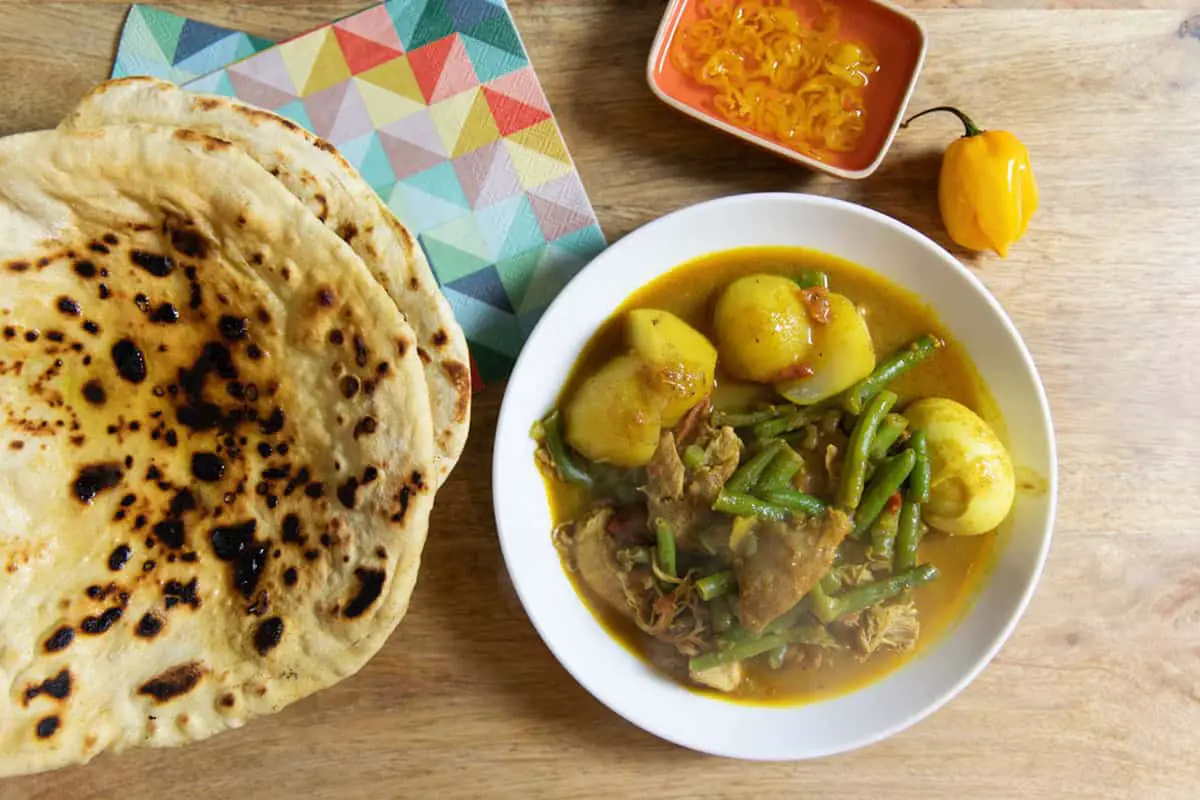 Chicken Roti is a staple Suriname recipe in our household. The luscious curry sauce is full of flavor and spiced up by cooking a whole Mme Jeanette along with the sauce. But be careful to not burst it open while stirring or it might become too spicy to eat.
For a little extra heat I always serve it with a Mme Jeanette pickle, which gives just the right sweet, tangy spiciness to the Suriname recipe.
Usually I buy the roti pancakes at the toko as I find them quite a hassle to make with with chickpea flour, but I saw a Suriname recipe come by the other day to fill the roti with garlic & cumin mashed potato, and I had to try it. Glad I did, super yummy, I must say!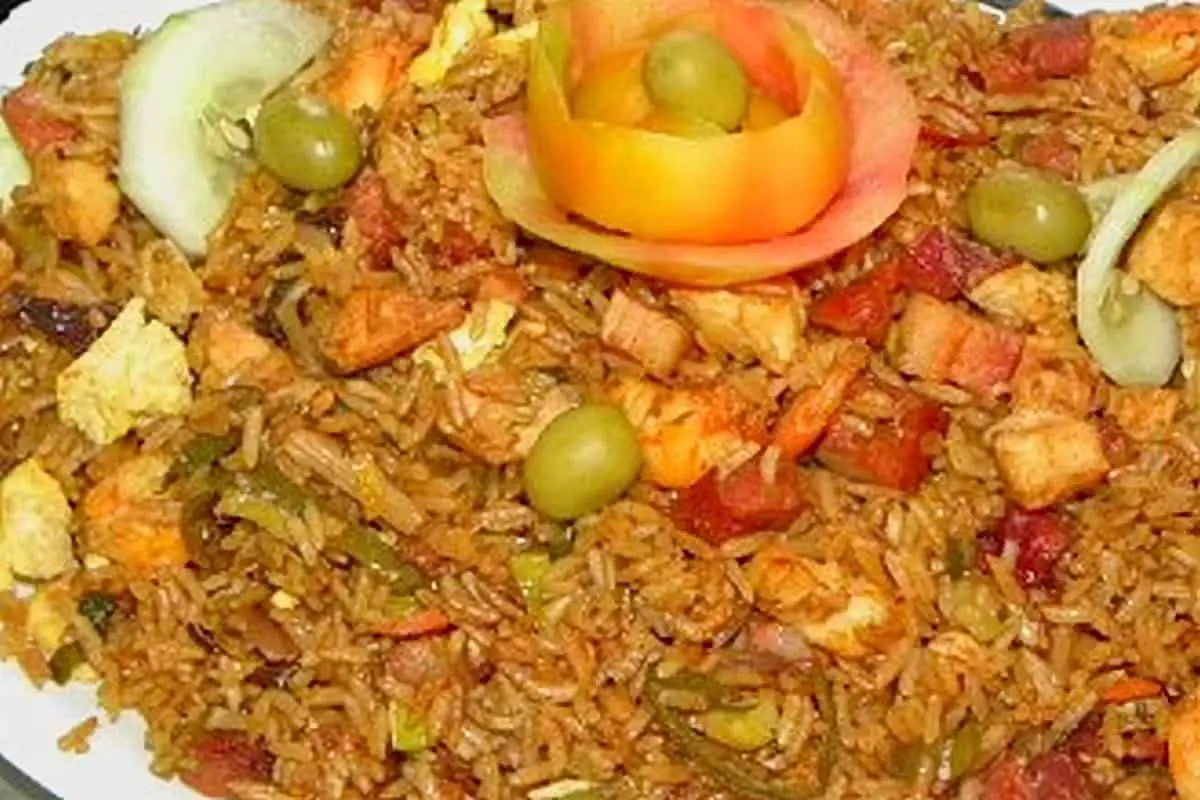 In a large frying pan, saute all the meat, lobster and shrimp in hot oil. In another pan with a concave base, place the Chinese vegetable mixture, stirring constantly until the excess water dries up. Mix the garlic and pepper and then add the stew, which must be prepared beforehand, with a base of chorizo ​​and other sausages, shredded meats and the like.
Add rice and soy sauce and stir until browned in color. In a heated frying pan with olive oil, scramble the eggs in "rags". When ready, add the eggs to the ready-made rice and mix well. Place on a platter, decorate to taste with olives or tomato peel and parsley leaves. Always serve hot.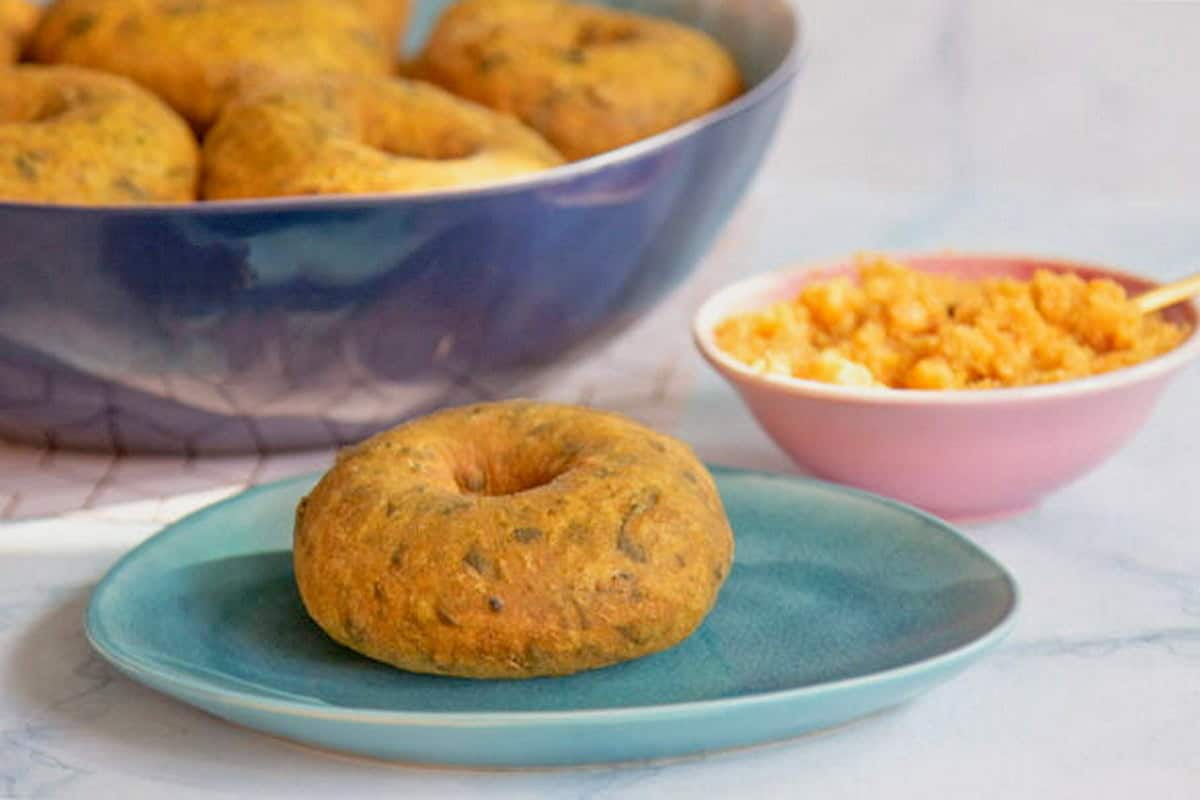 The bara is one of the most famous Surinamese Hindu snacks. They are deep fried rolls that are heavily seasoned. In addition to flour and spices, ground mung beans ('oerdi split') and sliced ​​tajer leaf or spinach are also used. It takes a while to make the baras, but the result is impressive!
Originally, the bara comes from India, but it is now also part of Suriname's heritage. You can now also find them in the Netherlands. Usually in the toko, but also at festivals or events, the baras should not be missing.
This Suriname recipe will make about 12-15 baras, depending on how big you make them. Is that too much for you? You can freeze both the dough and the baked bara just fine.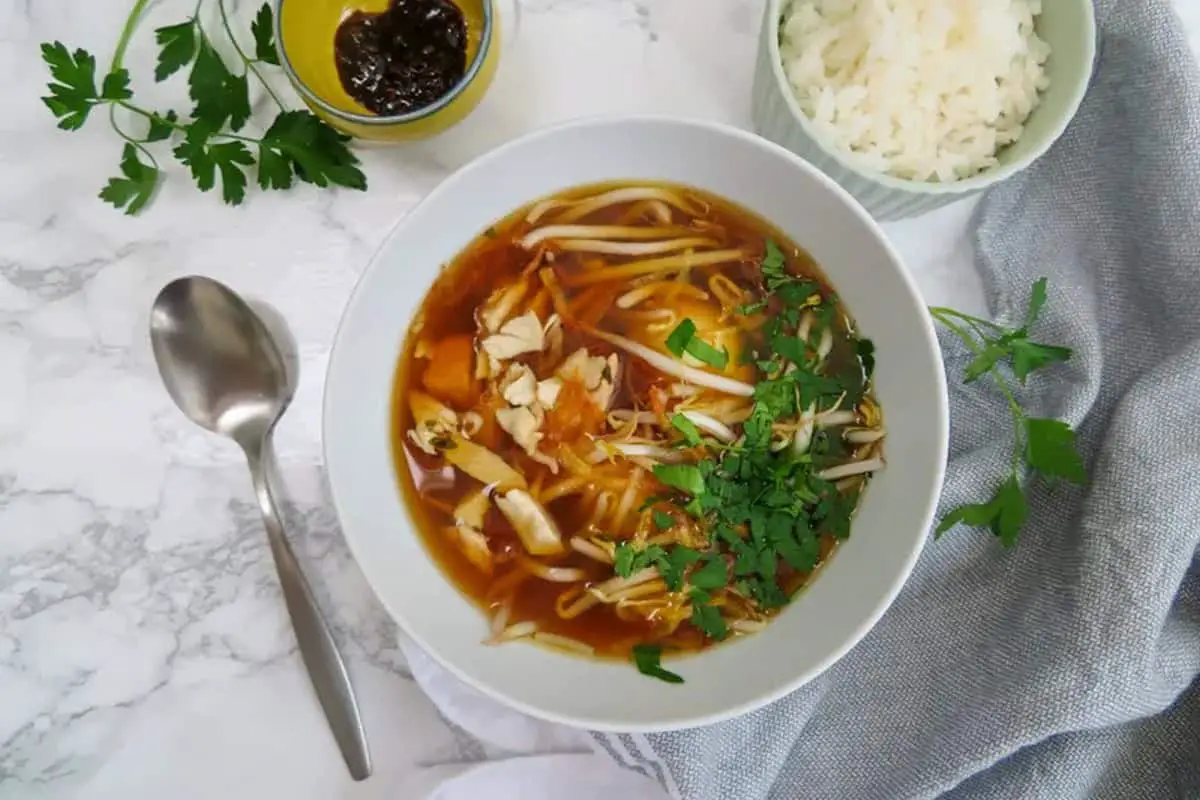 Saoto soup – no maggi cubes, all 100% homemade to make the best soup. Saoto soup is a traditional Suriname soup that consists of chicken broth with vegetables and spices usually served with a bowl of steamed rice.
The Suriname saoto soup is a variant of the original Soto soup introduced to Suriname by Javanese migrants. Soto soup is a traditional Indonesian soup.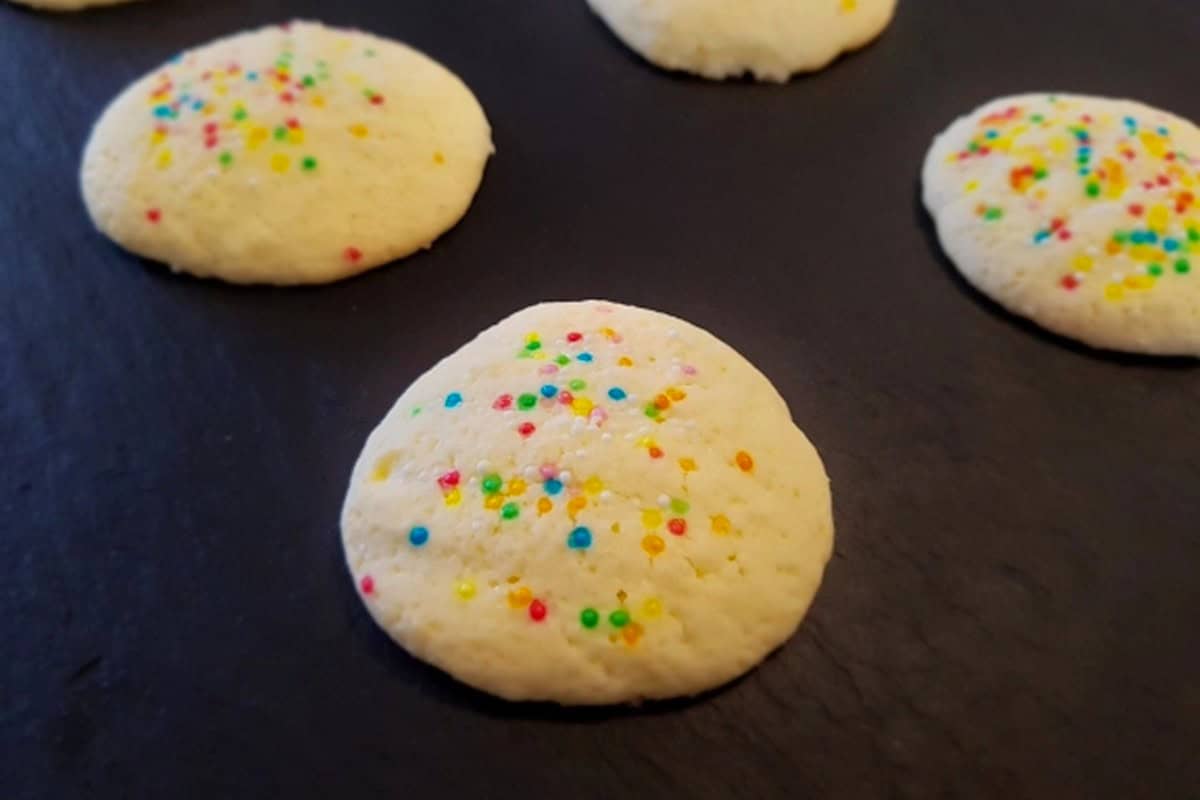 It's time for something sweet again! These Surinamese cookies are very easy to make and really melt in your mouth. They are so addictive that once you make them, you will want to bake them every week.
Originally the cookies come from Suriname, but they are made also in Argentina and Brazil. The name comes from the brand of cornstarch flour 'Maizena'. These cookies are gluten-free ans suitable for everyone with intolerance. They are also not very sweet, so eat as much as you like. Keep in mind though that they are made of butter, so they contain a lot of fat.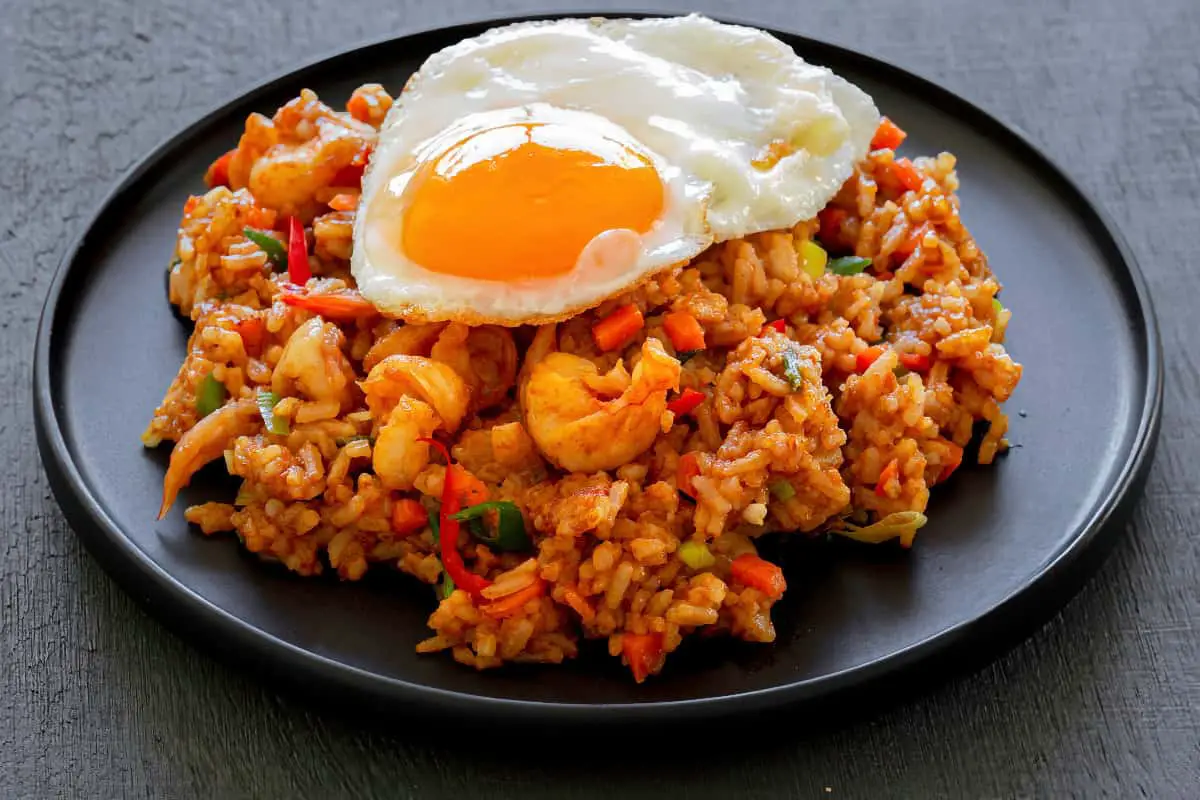 Surinamese Nasi is a fried rice dish which is a staple in Suriname. Nasi Goreng is originally an Indonesian dish. Nasi means "Rice" and Goreng means "Fried" in Indonesian.
When the Dutch occupied Suriname a lot of people from the island of Java in Indonesia emigrated to Suriname. With their arrival, they brought with them their delicious Nasi Goreng. Overtime the flavors of the Nasi in Suriname were influenced by other cultures living in Suriname which changed the amount and kind of herbs and spices used for the fried rice dish.
The Surinamese Nasi is often served with Suriname recipes such as Moksie Metie (mix of roasted meat), roasted chicken, accompanied with side dishes such as pickled cucumber and bakabana (fried plantain).
---
You May Want to Join Our Boondocking Group on Facebook For More Information
You May Want to Join Our Campfire Recipes Group on Facebook For More Information
For More Photos Visit Our Instagram at World Recipes Daily – Our Big Escape