Last updated on September 27th, 2023 at 12:44 am
Welcome to the spice-filled world of Djibouti recipes! From Mok-cha, a hot and spicy fish stew, to the popular dessert Halwa, Djibouti recipes are an amazing combination of African, French, Arabic and Indian flavors. Learn how to make traditional Djibouti recipes that will satisfy your taste buds. You'll also get a glimpse of the unique history and culture behind this unique cuisine. With these simple, flavorful recipes, you'll be able to bring a bit of the magic of Djibouti right into your kitchen.
Discover the best of local cuisine and savory traditional dishes that have been passed down for generations. From the savory stews and street wraps cooked in colorful curries to the sweet scented desserts and aromatic teas, Djibouti has a rich and varied culinary heritage that is sure to tantalize the taste buds. Learn how to prepare these simple yet flavorful dishes with step-by-step instructions.
Cooking up a delicious meal from Djibouti can bring an exotic flair to your kitchen without venturing too far from home. From succulent spiced stews to indulgent desserts, Djibouti is a melting pot of flavors that you won't want to miss. Whether you're a seasoned traveler, an adventurous foodie, or just love trying new and exciting dishes, you're sure to find something.
So, are you craving something delicious and different? This small country tucked away in the Horn of Africa is known for its unique blend of flavors inspired by Europe, Arabia, and Asia have shaped Djibouti's cuisine into a delectable variety of dishes like goat soups, spicy lamb stews, and hearty flatbreads.
With its mix of ground beef, spices, and complex flavors, Djibouti cuisine is perfect for those looking to add a little spice to their menu. Get ready to discover the delicious world of Djibouti! From traditional food like the 'sambusas', to the national dish of 'skoudehkaris' – Djibouti food is a flavorful and unique experience.
Step into the kitchen with us to learn about the distinct flavors of Djibouti recipes, from the tantalizing textures of 'bara' to the succulent sweetness of 'halwo'. Discover the history and culture behind each Djibouti food, as well as inspiring Djibouti recipes you can recreate in your own home. By the end of this article, you'll be able to whip up a dizzying array of tasty Djibouti food!
---
Want more ideas to round-out your Recipe Box?
A lot of great options are in these posts!
---
11 Scrumptious Djibouti Recipes You Create In Minutes
---
---
check out our video
---
---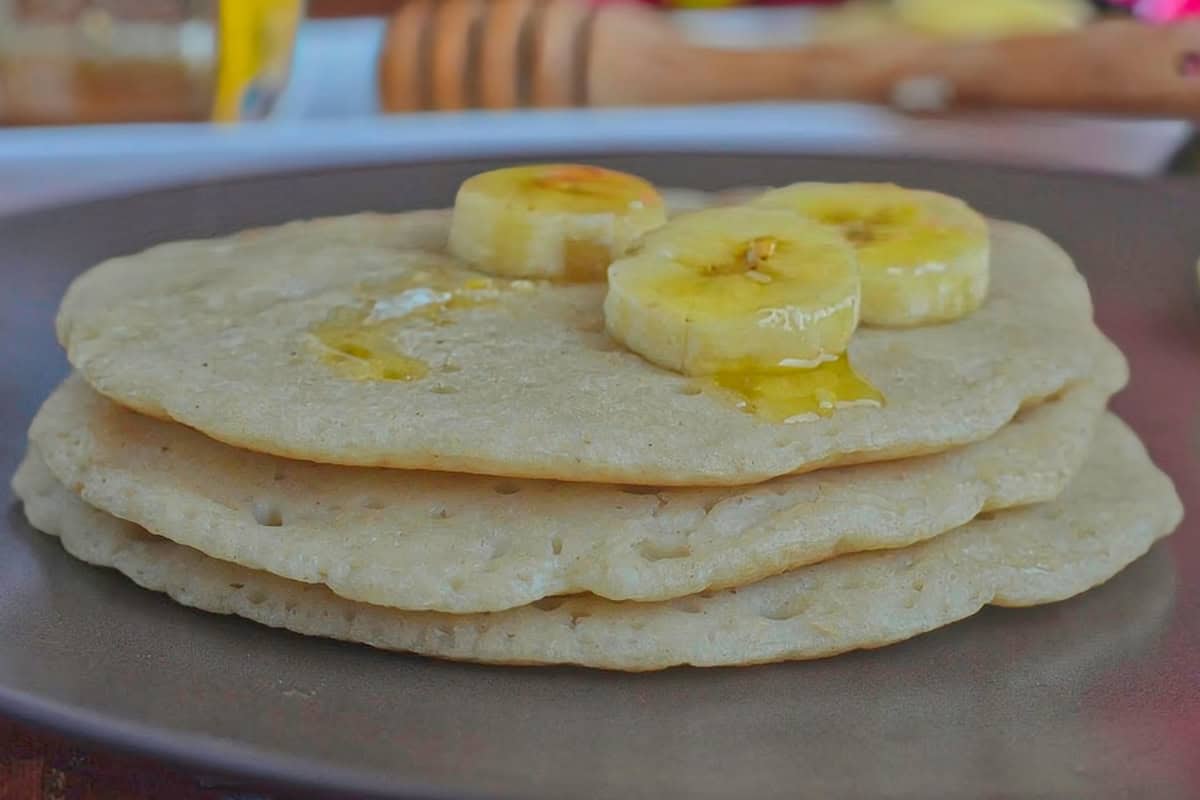 Laxoox or lahoh, super soft and spongy pancake for Djibouti. A soft pancake, made of yeast batter. Lahoh/Laxoox, is a spongy, pancake-like bread originating in Djibouti, Somalia and Yemen. A common street food found in Yemen and Israel. Serve this super spongy pancake, with a spicy curry or with simple butter, honey and banana.
I came across this simple pancake, when i was doing Blogging marathon, Around the world, under the theme breads.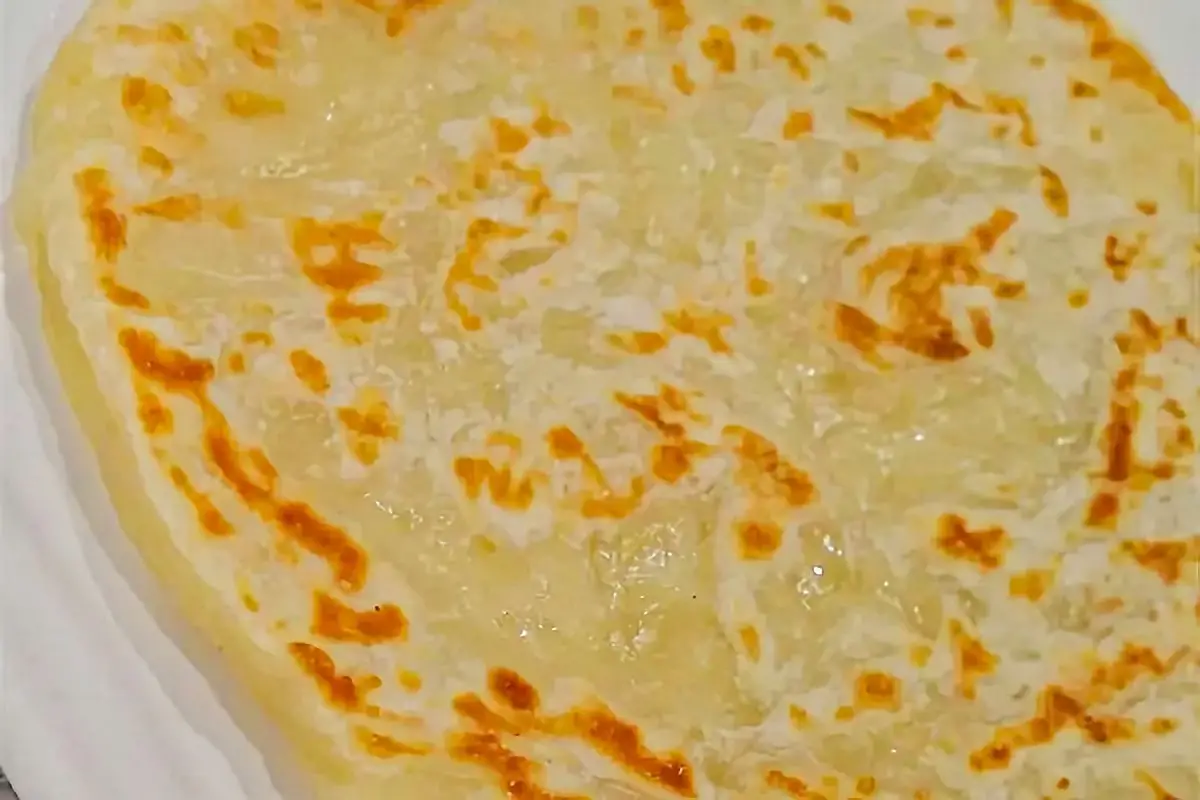 Sabaayad is a Djibouti recipe for flatbread made from flour. It is golden brown, crispy and flaky on the outside and soft on the inside. You can eat it with almost anything: honey, cinnamon sugar and a cup of tea, stew, sauce or by itself.
My husband and I love to eat it with honey while it is still hot. My kids love to cut them into small pieces, put them in a bowl, add little bit of sugar and shah (Somali tea), and eat them like that.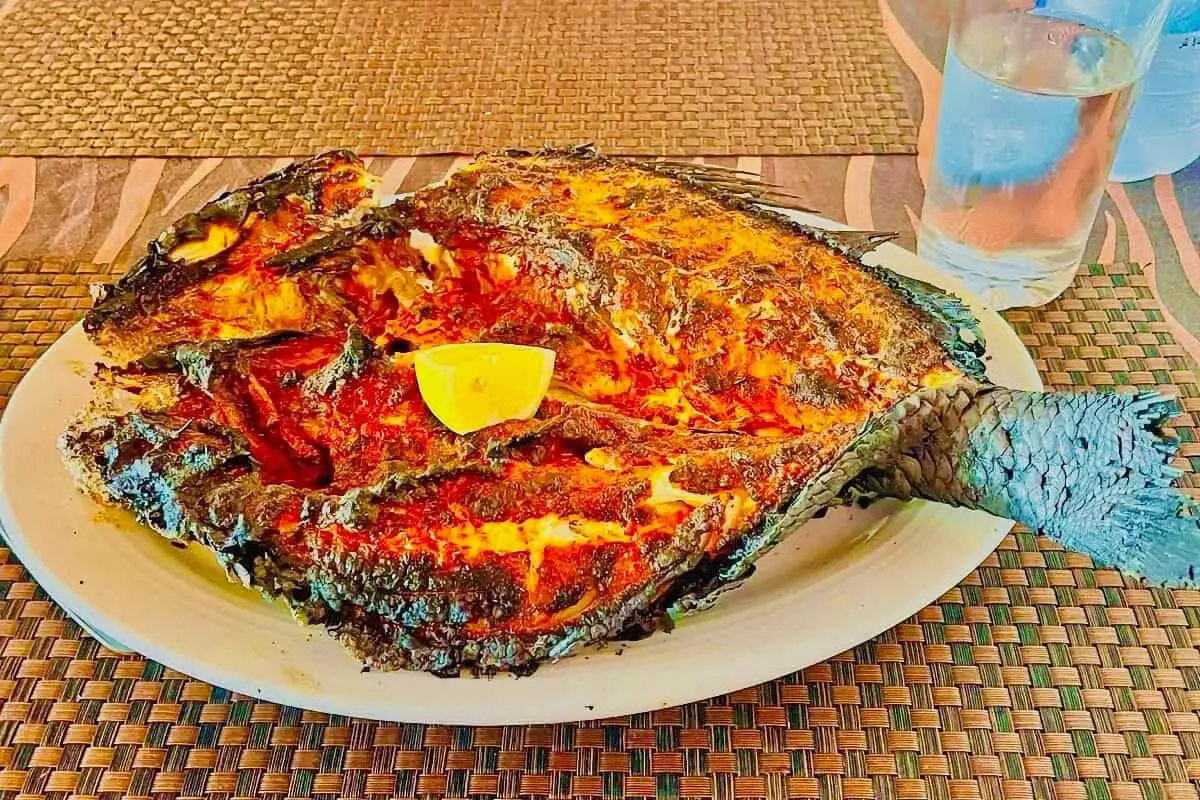 Mukbaza is a Djibouti recipe imported from Yemen that we adopted, and it is part of our eating habits," Abu Bakr Musa, a former TV presenter, said while waiting for his plate. Restaurant owner Omar Hamdani attributes his restaurant's continued popularity to his grandfather's "world-famous" Djibouti recipe, nearly a century after he emigrated to Djibouti from Yemen.
Making mukbasa is actually not all that difficult, and the flavors are beyond vibrant – ranging from spicy (both in heat and flavor) aa well as sweet and smoky from the use of hardwood grilling at high heat to cook the fish. Once you have tried My especial blend of Yemeni hawaij (spice) for fish, you will indeed swoon at the sheer sorcery of My spice skill!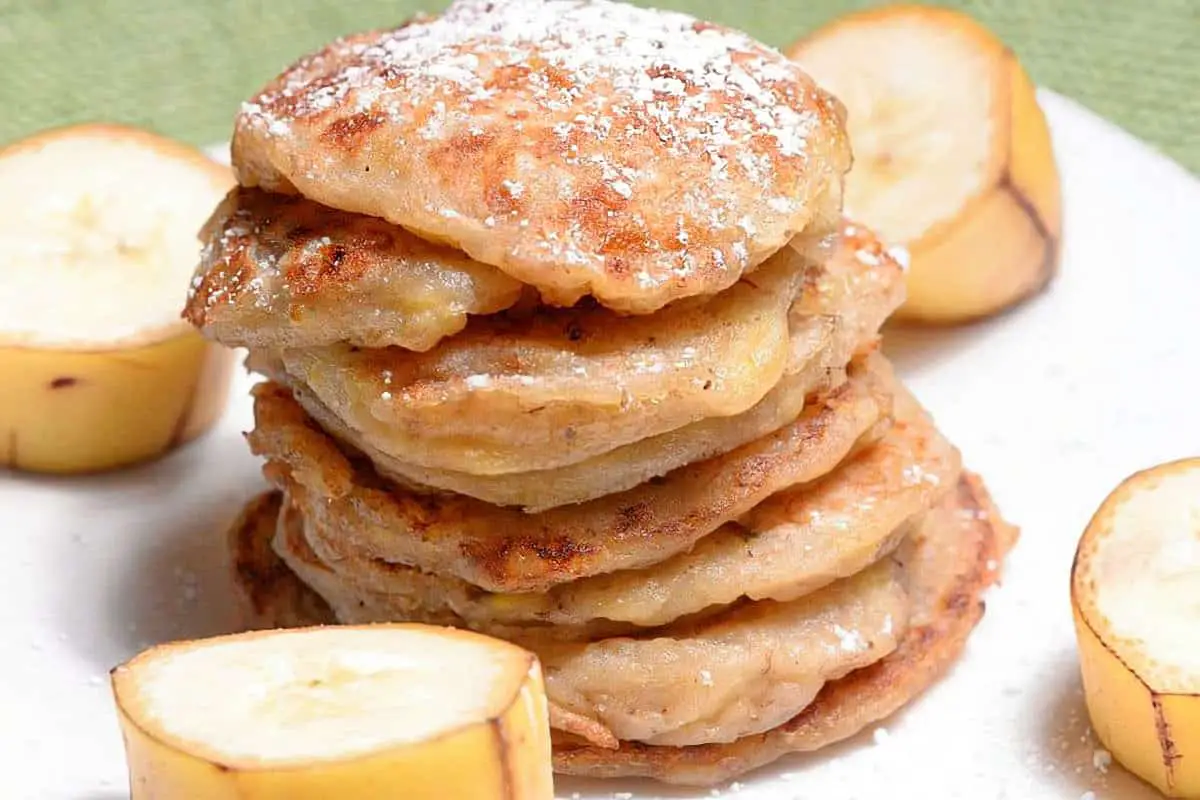 These Djibouti Banana Fritters are light and fluffy, made with mashed banana. This type of dessert is common in many countries and covered with some powdered sugar they were a lovely ending to our Djibouti meal. Enjoy this quick and easy Djibouti recipe.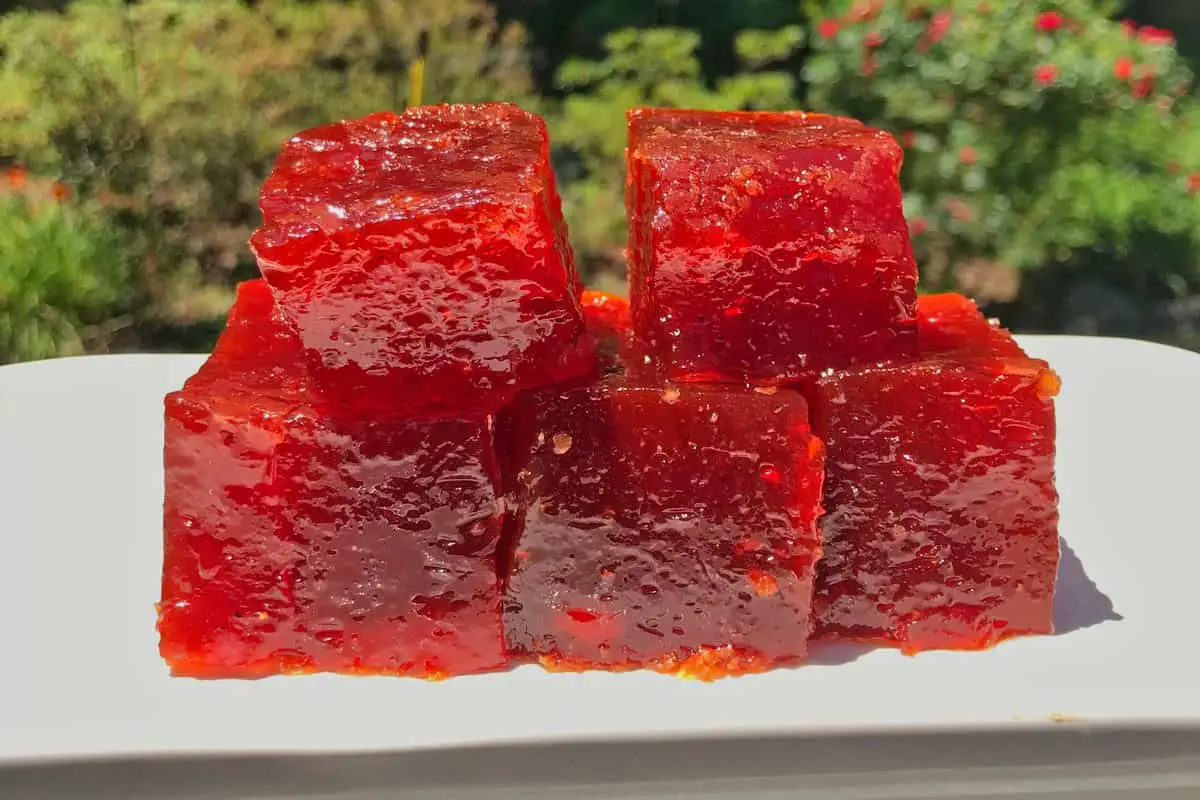 Xalwo or halwad is a very popular dessert and Djibouti recipe. It is made with cornstarch, which makes it gluten free. It's also made with ghee (clarified butter), sugar, cardamom and nutmeg. The spices give that flavor and aroma of the holidays. Halwad is served for special occasions such as, weddings, parties and Eid (holidays), etc.
Halwad is jelly like, but stickier and very sweet. Sometimes you see nuts or sesame seeds added, which gives the halwad a little crunchiness. Although xalwo is loaded with calories, by far it is my favorite dessert of all time. It took me a very long time to prefect it, many thanks to my sister who taught me how to make it through many phone calls. This Djibouti recipe was well worth it.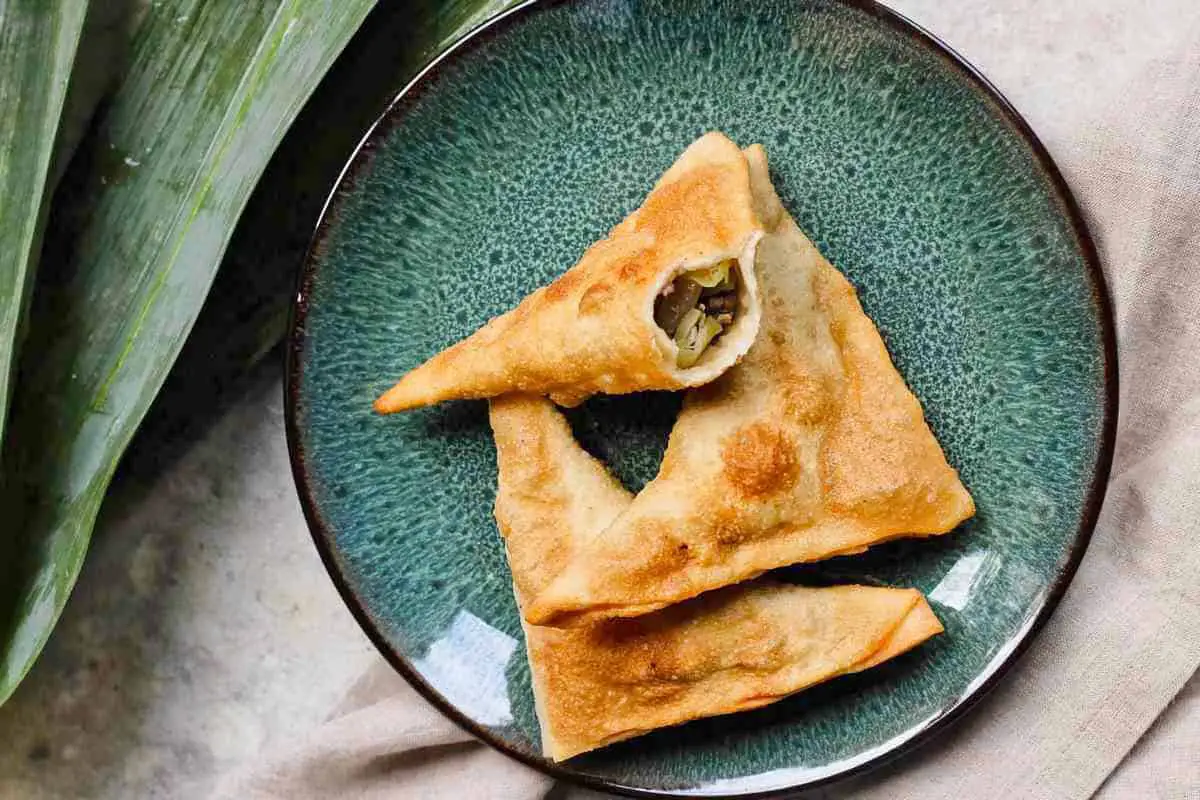 Samosas (also called Sambusas) are a delicious fried pastry filled with lamb and onions. This recipe originates from Djibouti, but no matter where you are in the world, you'll love this quick and easy appetizer.
Lamb is my favorite option for this Djibouti recipe, so I happily added lamb meat to this Djibouti food. If you want to try something a bit easier to find, feel free to sub ground beef. If you want to try a more traditional meat in your samosa, consider trying goat instead. I've never made this Djibouti recipe with goat, but plenty of articles tell me that eating goat is a common practice in Djibouti.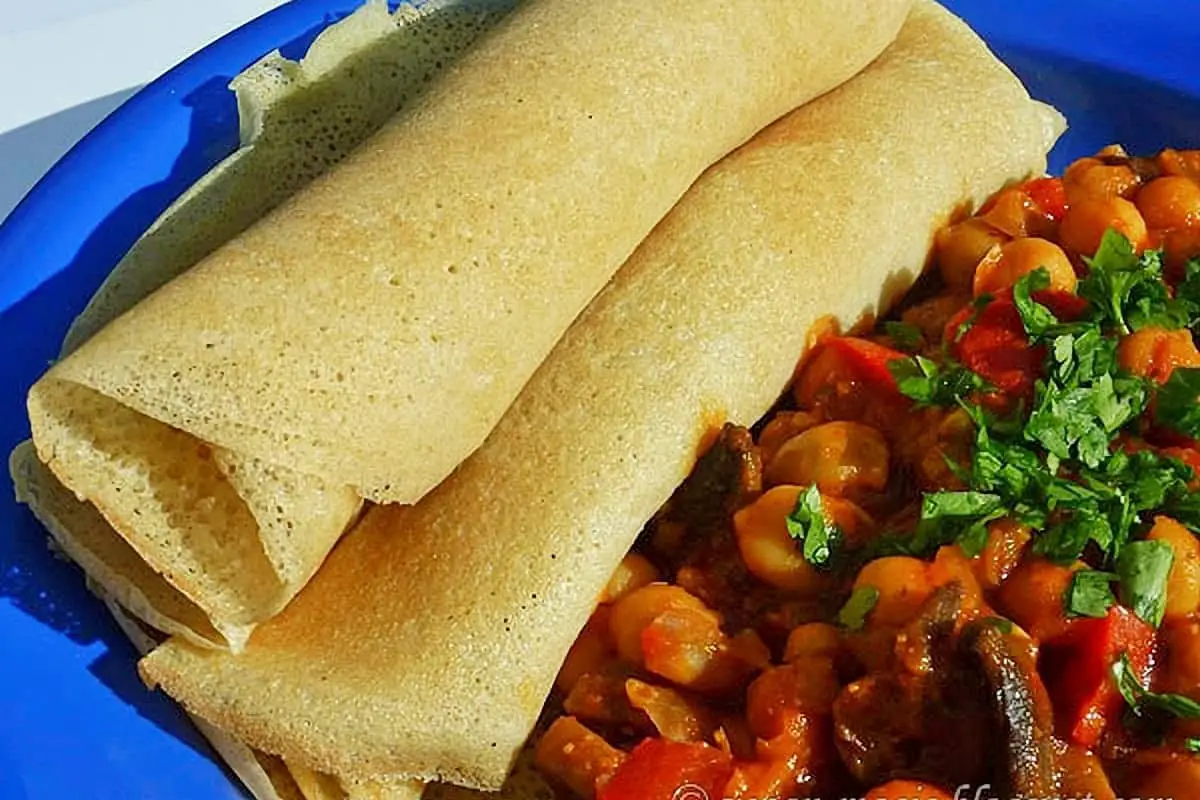 Cambabuur (pronounced 'ambabuur') is a fermented crepe like pancake, flavored with saffron, turmeric, cumin, onion, garlic, and sometimes chili.
It is a popular breakfast bread and Djibouti recipe where it is eaten dipped in yoghurt. Among other Somalis it is usually drizzled with melted ghee (subag) and a sprinkle of sugar. The combination of the sour bread, spices and sugar is simply mouth watering!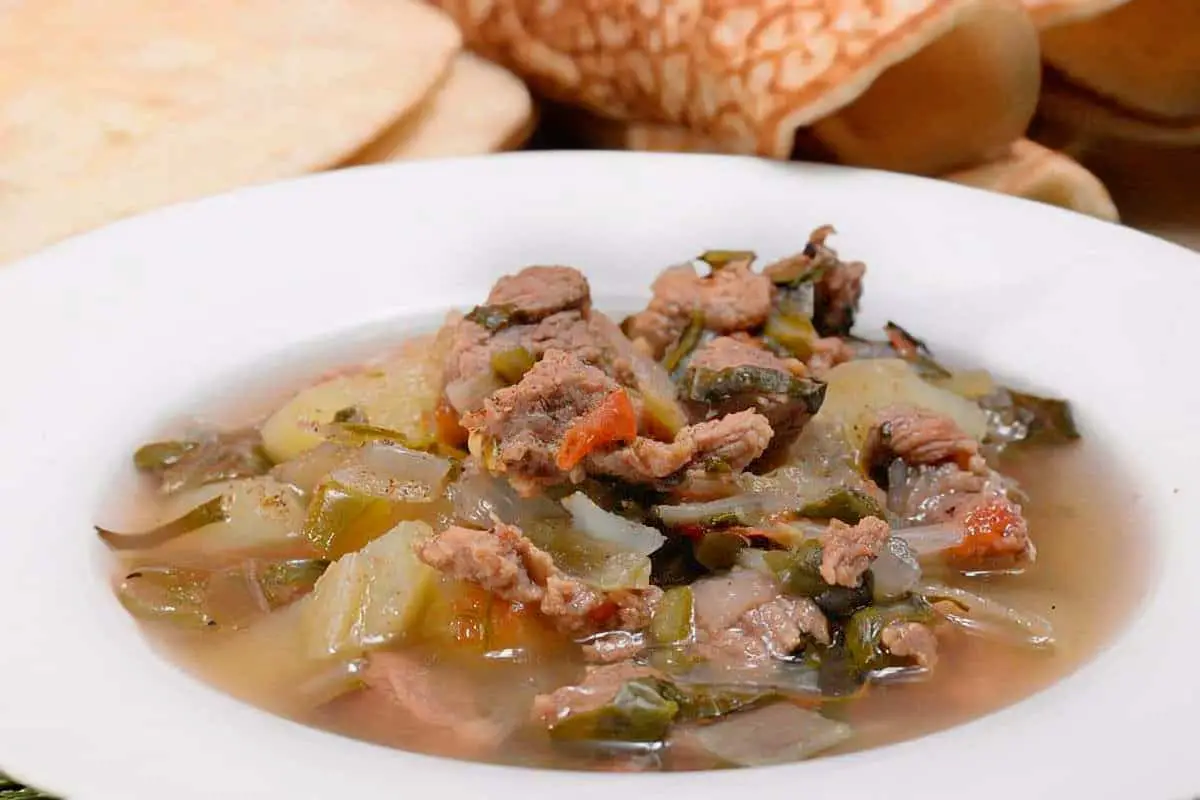 Djibouti Fah-fah is a classic Djibouti recipe made typically of goat meat with vegetables and green chilies. This is sometimes called a stew, it is hardy meal and delicious served with their flat bread called canjeero. If you can't find goat meat feel free to substitute whatever meat you would like. I happen to use goat and found the meat and the Djibouti food to be outstanding.
I have seen goat meat in my local Asian and African stores. If you can locate it, you really should give it a try. If you have had it before or make this Djibouti fah-fah with goat meat I would really love to hear how much you enjoyed it.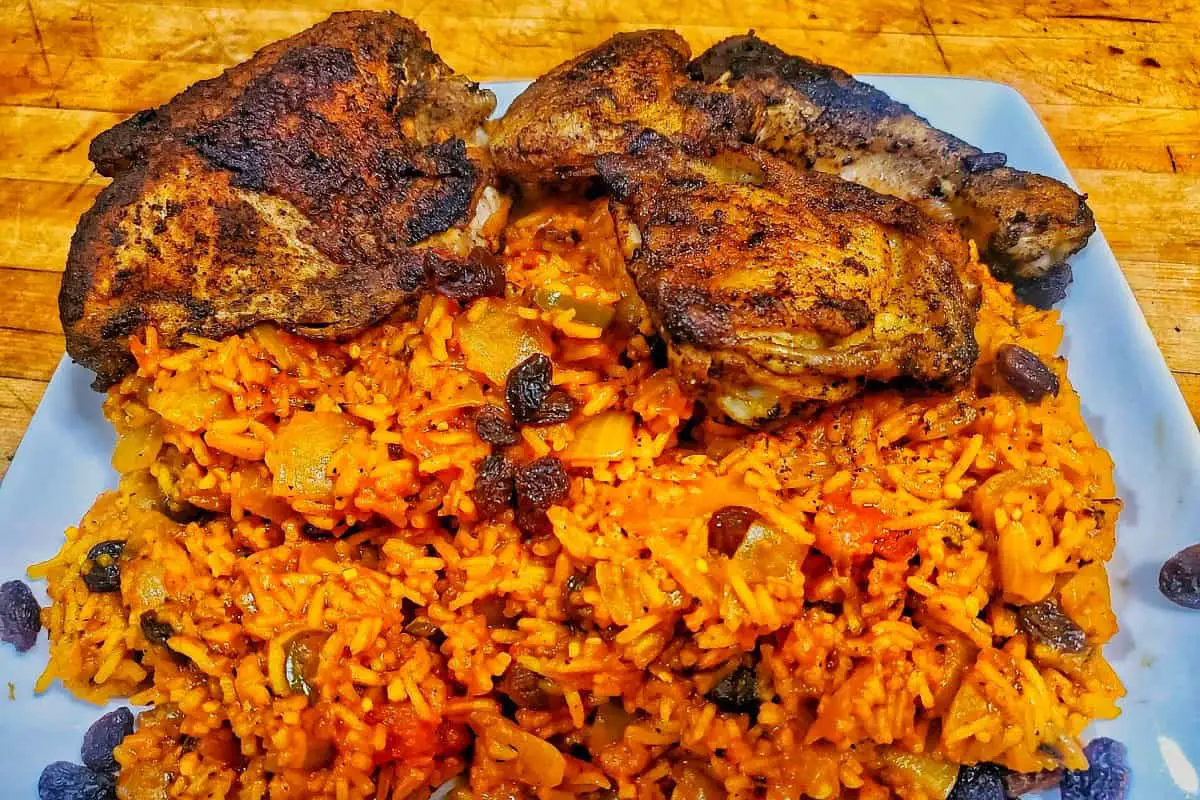 Bariis Iskukaris is a national Djibouti food. Rice is combined with plenty of fresh produce and spices with a side of meat – it is SO packed with flavor, I know you will love it. The best part? Clean-up will be a breeze with only one pot used for the whole Djibouti recipe!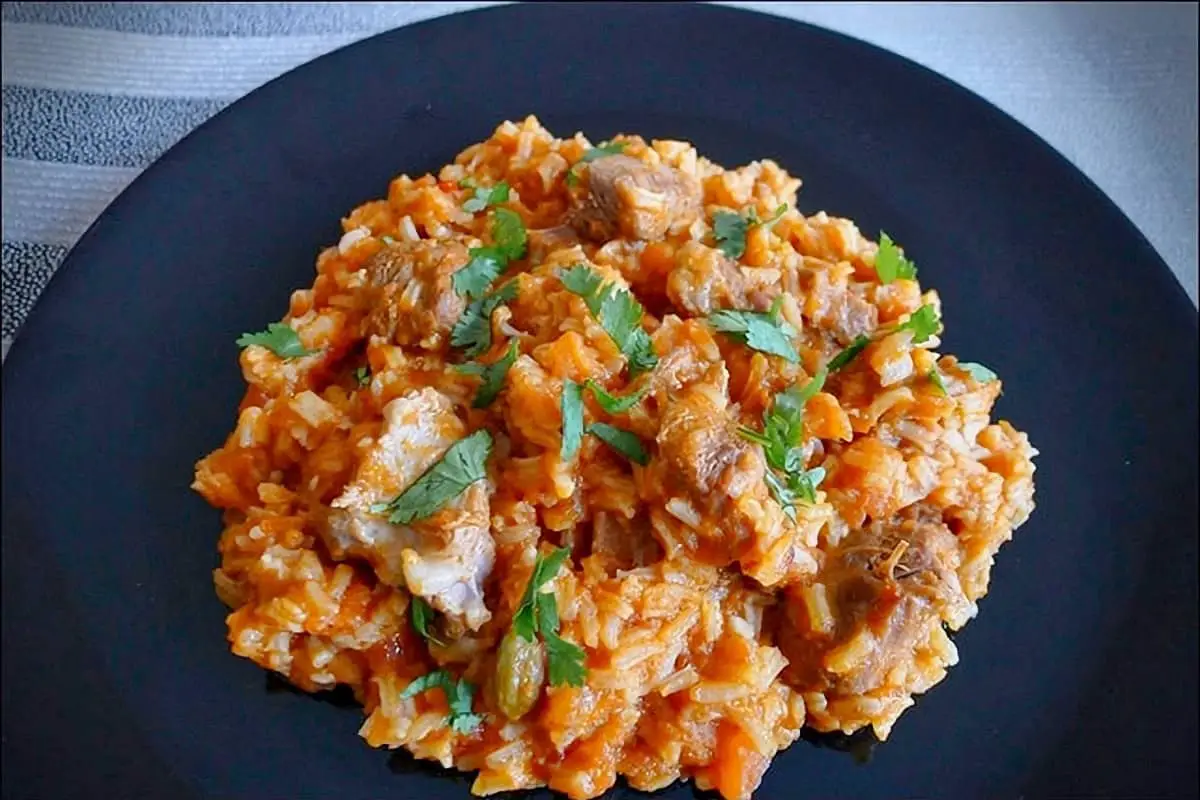 Skoudehkaris is a Djibouti food prepared with lamb, rice and the delicious flavors of cilantro, cumin and cardamom. A close cousin of Indian biryani, this Djibouti food is traditionally cooked with lamb but it is not uncommon in Djibouti to use beef, chicken or even seafood instead.
For our skoudehkaris, a basmati or Thai rice will be perfect!
Skoudehkaris is delicious Djibouti food with captivating aromas that I urge you to prepare, with a preference for the lamb version.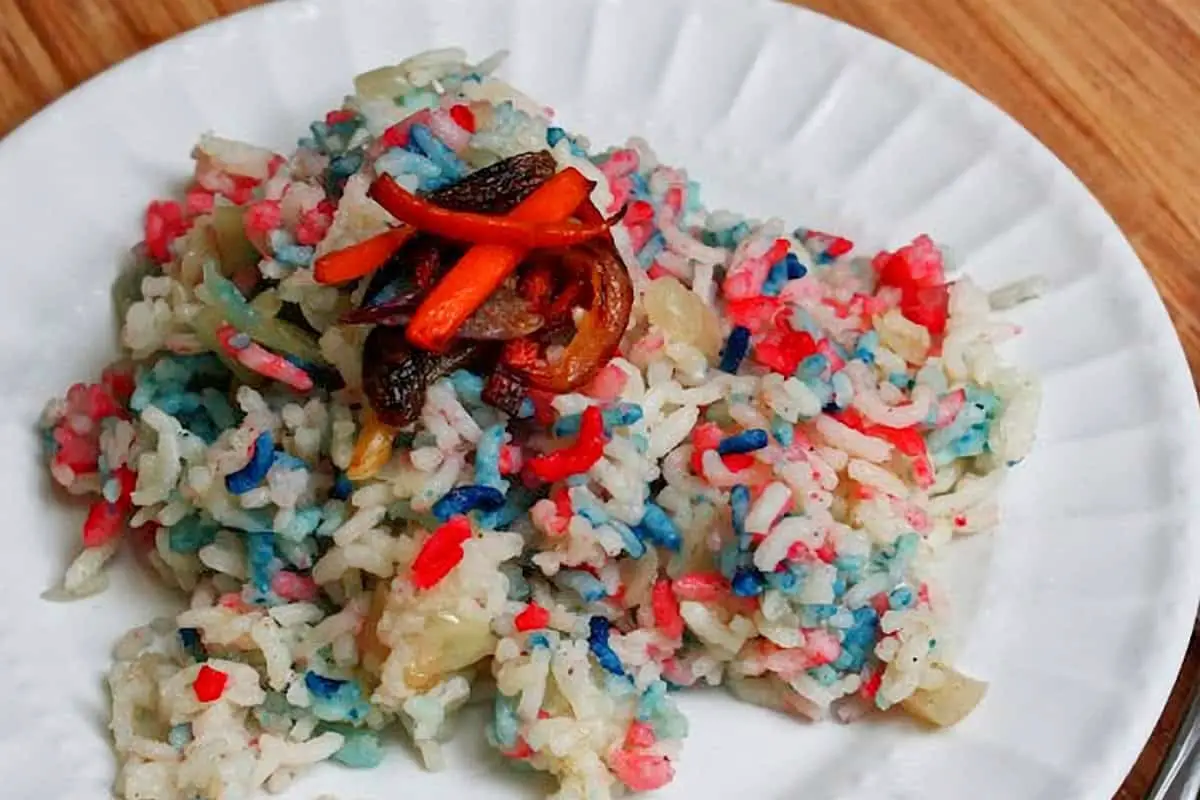 I could confetti dozens (hundreds!) of newlyweds with all the rice we've made for our Adventures around the world. While they've all been incredible, I'm here to tell you that Rainbow Rice takes the cake for beauty, novelty, and fun factor.
Want your own festival on a plate? Here are 5 important tips to making perfect Rainbow Rice: Let's get started! Borrow a couple of kids, put on a little music and a great, big smile. Drop a spoonful of ghee (or oil) in a pot and heat it over medium heat. Sauté the onions with the spices until soft and fragrant.
Summing Up: Scrumptious Djibouti Recipes You Create In Minutes and Djibouti Food
In conclusion, it is clear that Djibouti's recipes offer an array of flavors and dishes that are sure to spice up any palate. From succulent impamba to fragrant hawiye, each dish is unique and bursting with flavor.
From the light and slightly sour flavor of the national dish, suqaar, to the comfort of a warm bowl of shurba soup, from the sweet-tart flavors of raabay to the savory flavors of Suugo sheekh, there is a wonderful array of dishes to explore and enjoy.
Furthermore, these recipes are fairly simple to recreate and are sure to add an extra zest to any meal. By exploring these recipes, you can experience a whole new world of flavor and bring a taste of Djibouti to your own kitchen.
By trying out these recipes and sharing them with others, you can explore the cuisine of Djibouti. As acclaimed novelist Yann Martel said, "You don't just eat the food. You eat the culture, the history and the story". As you cook up these recipes, take the time to savor the history and culture behind them.
---
You May Want to Join Our Boondocking Group on Facebook For More Information
You May Want to Join Our Campfire Recipes Group on Facebook For More Information
Discover our unique product testing journey at Our Big Escape. We bring real-world experiences and adventures into every review, ensuring authenticity and reliability. Dive into our process at
How We Test Products: A Journey of Discovery and Trust
, where every product is an adventure tested.