Last updated on September 27th, 2023 at 12:37 am
16 delicious traditional Luxembourg recipes to cook in your kitchen! From sweet treats to hearty main Luxembourg foods, Luxembourg cuisine has something to offer everyone. As over half of the world's population looks for creative ways to enjoy cooking and baking during these times of staying-at-home and social distancing, Luxembourg recipes offer the perfect antidote to the boredom of cooking the same old dishes.
Not only are these Luxembourg foods packed full of flavor, they are also quite simple to prepare. In this article, you'll learn all about Luxembourg's cultural dishes and discover a few tried-and-tested Luxembourg recipes to try at home.
Luxembourg – a small country with big flavor bursting from its traditional Luxembourg recipes. With its localized ingredients, each Luxembourg recipe is bursting with flavors, spices and aromas like no other. Here, you can explore the richness and complexity of classic Luxembourg foods like Judd mat Gaardebounen, a hearty pork dish with a velvety white bean stew and fiery Schubbelche, a potato-based pastry filled with cream, mushrooms, and bacon.
Learn how to recreate these cultural masterpieces in your own kitchen and discover why Luxembourg cuisine is nonetheless captivating and delicious.
---
Want more ideas to round-out your Recipe Box?
A lot of great options are in these posts!
---
16 Delicious Traditional Luxembourg Recipes To Create
---
---
check out our video
---
---
Luxembourg trout in Riesling sauce is a lovely main Luxembourg recipe. The trout is first fried in a bit of butter and then finished in the oven with a delectable herb and Riesling cream sauce. It is an elegant Luxembourg food indeed. Trout is found in the rivers of Luxembourg and is common on the menu in the finest restaurants. You should make it, it's delicious!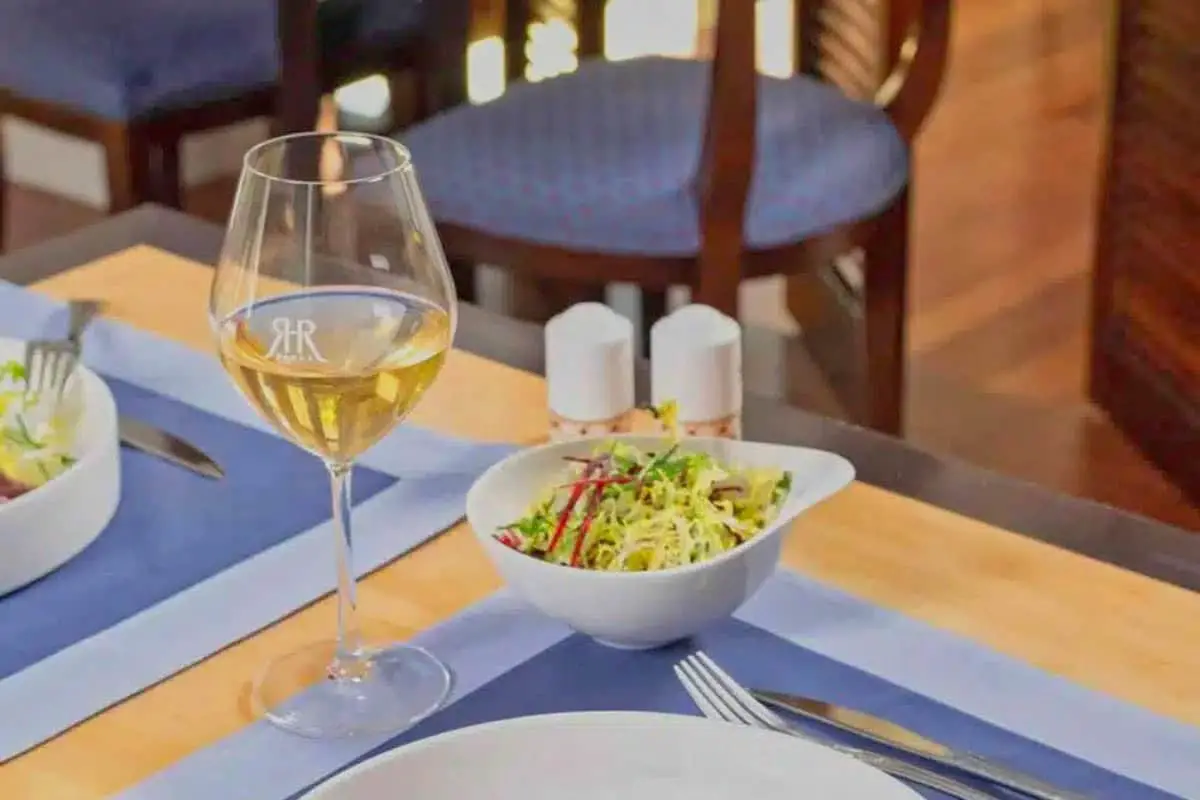 Spring is here and with rising temperatures we often feel like eating lighter and fresher Luxembourg recipes, that can still give us enough energy to get through the day. As a child I always thought this salad was made of real stones (Feierstengszalot = Flintstonesalad) and I refused to eat it.
For my favorite Luxembourg food I have had succulent cold beef dishes or beef salads, but nothing compares to the "Feierstengszalot" and how it combines so many different flavors in a very special way. This Luxembourg food is very suitable for a "low carb" diet.
I always used to like making this Luxembourg recipe when I prepared boiled beef or beef stock. However since I have been living with my boy-friend, there is rarely any meat left over and that's good!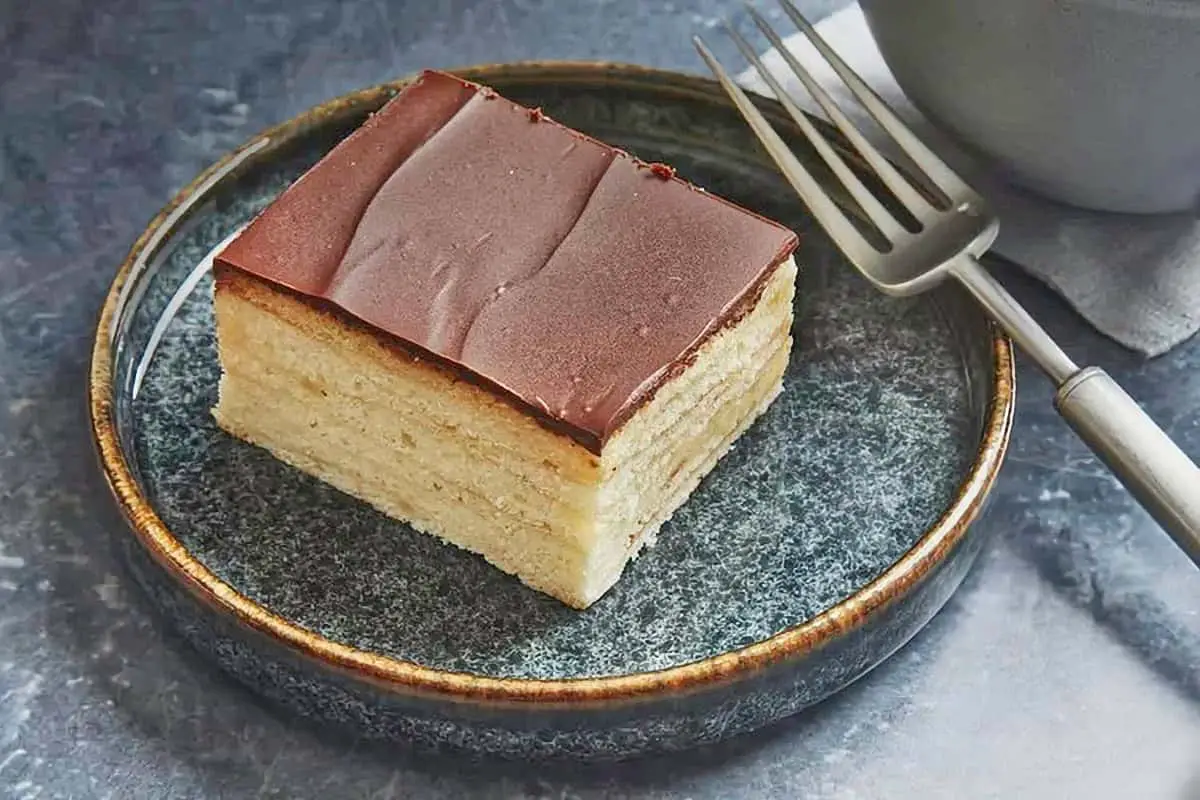 The popular 'tree-cake' Luxembourg recipe has been simplified to bring you a moist, apricot layer cake. A superb addition to afternoon tea.
A true Luxembourg Baumkuchen is almost impossible to make at home. It requires a rotating spit, and almost a gallon of batter, and loads of time. This is a smaller version, although it too takes time. The results taste a little like a Kit-Kat bar. The many layers will remind you of the famous Dobostorte.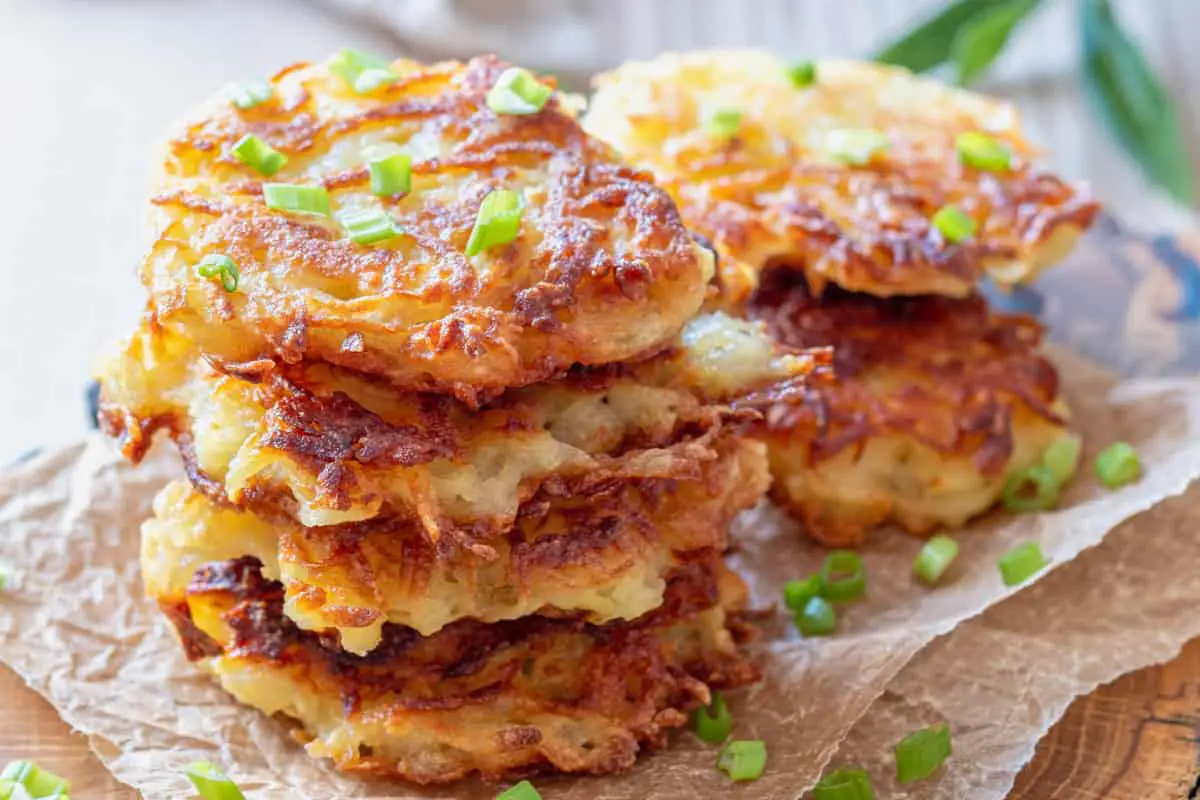 These tasty little potato pancakes are a delicious Luxembourg recipe to have on hand during the Lenten Season. Join us as we travel to Luxembourg. I chose these potato pancakes that I'm sure are influenced by Germany and are very similar to the Polish Potato Pancakes that I make.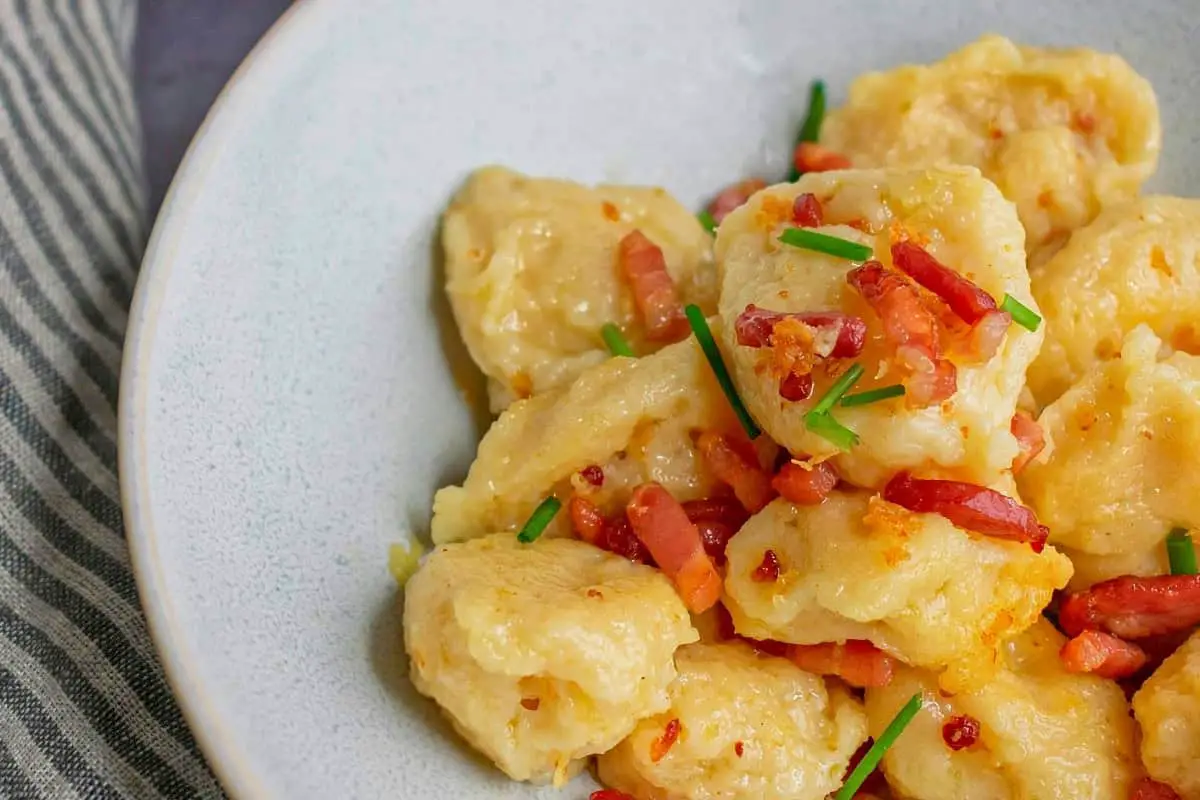 This is a Luxembourg recipe for Kniddelen are Luxembourg's soft dumplings which are boiled and served with a rich buttery sauce and lardon bacon. They can also be enjoyed with a side of apple compote.
Well, basically they are Luxembourgish boiled dumplings. Traditionally, they are served with bacon lardon and with some apple compote on the side. However, you can also find them with cream, cheese and other toppings. They were considered to be a poor men's Luxembourg food as they only consist of few basic cheap ingredients which can be found in everyone's house.
Yet, let me tell you they are a true delicacy enjoyed to this day by everyone all over the country! In fact, apart from being served in the stalls for annual events around the city and the Christmas Markets, you can enjoy this Luxembourg dish at most of the restaurants who serve Luxembourgish cuisine!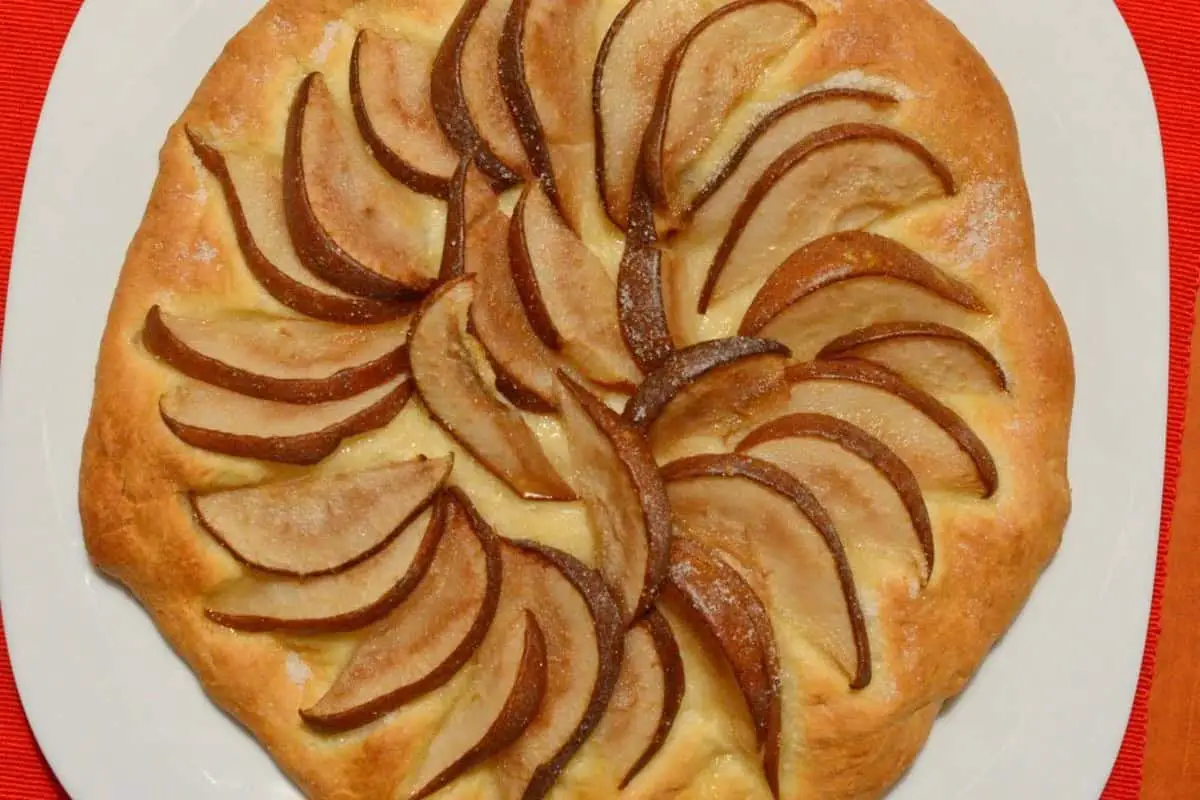 So, the first bread with fresh fruit is here (I have already cooked some breads with raisins and dried apricots). It wasn't too easy to find a bread that seemed to be from Luxembourg and not overlapping with either France or Germany. This was the Luxembourg recipe choice I came up with.
A traditional dessert of Luxembourg, these Sweet Love Pretzels are soft with a delightful chewiness of almond and cinnamon.
Pretzel Sunday or 'Bretzelsonndeg' as the locals called it, is a celebration of love taking place on the 4th Sunday of Lent. Traditionally a man would offer a pretzel (this sweet puff pastry with icing and almonds) to his sweetheart as a token of his love.
If the woman accepts it, she will reciprocate with offering him an egg on Easter Day. In the unfortunate event that she is not interested, the man will be given an empty basket. Hence the Luxembourgish expression 'De Kuerf kreien' (to be given the basket). Your love life centered around a Luxembourg recipe.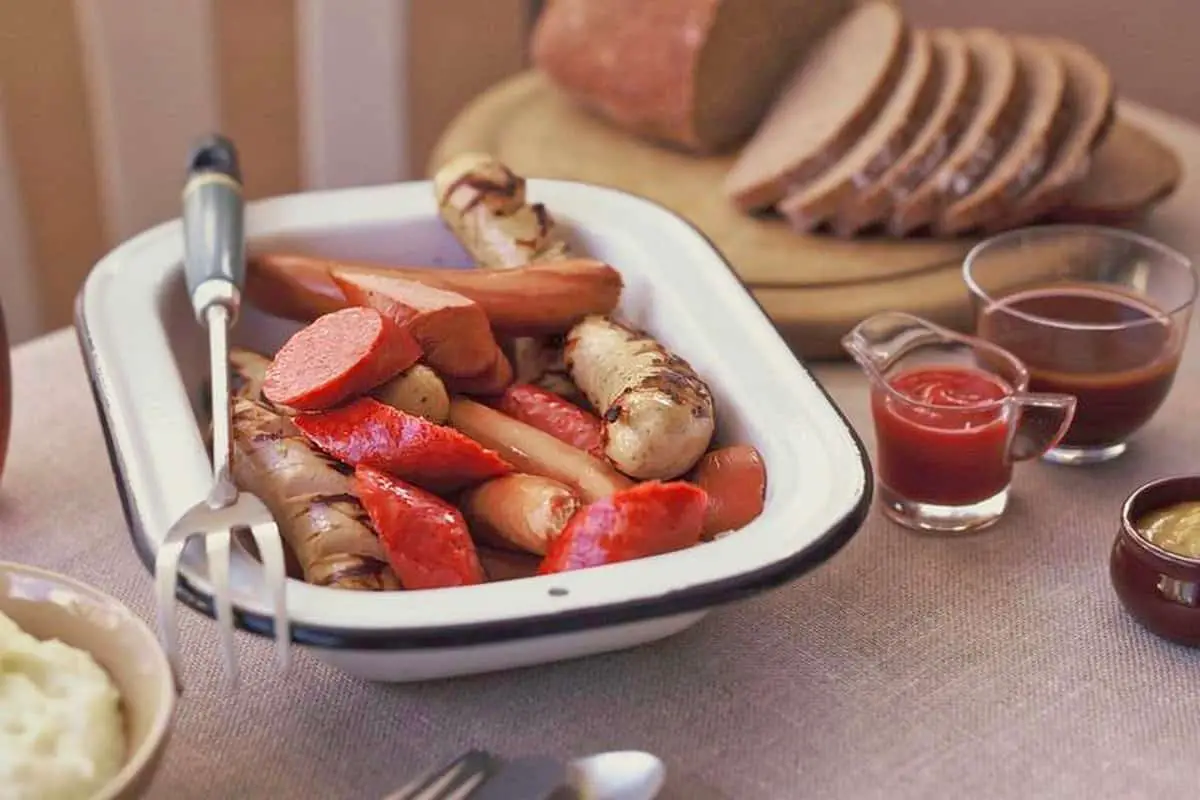 Please the crowd with a Luxembourg recipe for smoked sausage smorgasbord served with mustard and mash. Check cooking instructions for each sausage, as some need to be poached and others grilled. To poach, place in a large pan of boiling water, and simmer according to directions. To grill, preheat a grill or chargrill to medium-high. Prick sausages with a skewer, brush with oil and grill until cooked or heated through.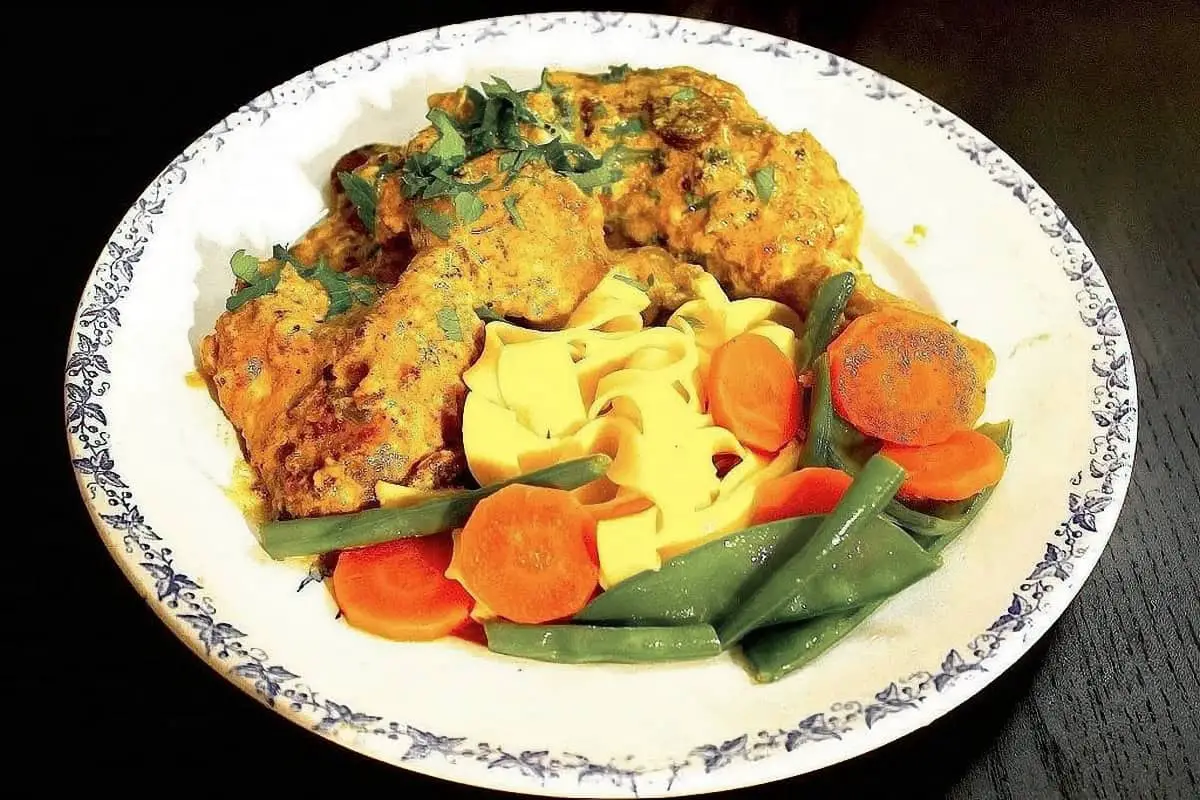 As the country is famous for its Riesling wine, many Luxembourg recipes include this delicious varietal in their preparation – the most beloved of which is Hong am Rèisleck. Essentially a chicken fricassee made with a creamy and luscious wine-based sauce and served with noodles, this is both easy and flavorful. My version of the Luxembourg recipe adds a touch of optional chervil, as I find it adds an additional layer of complexity to the flavor – feel free to omit if you prefer.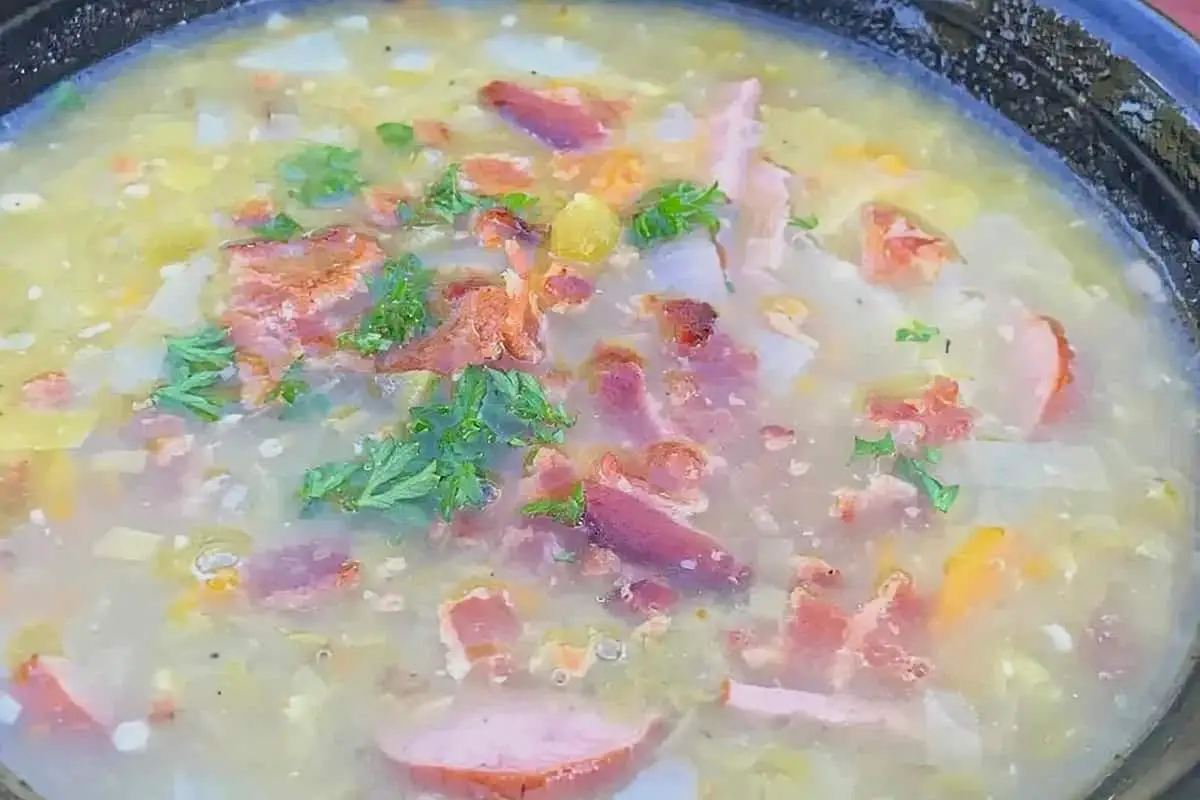 Iersebulli or Ierbärsebulli or Ierzebulli is a typical split pea soup from Luxembourg. Since there is no category "Benelux", I used "German" again because it's close to German split pea soup for this Luxembourg recipe.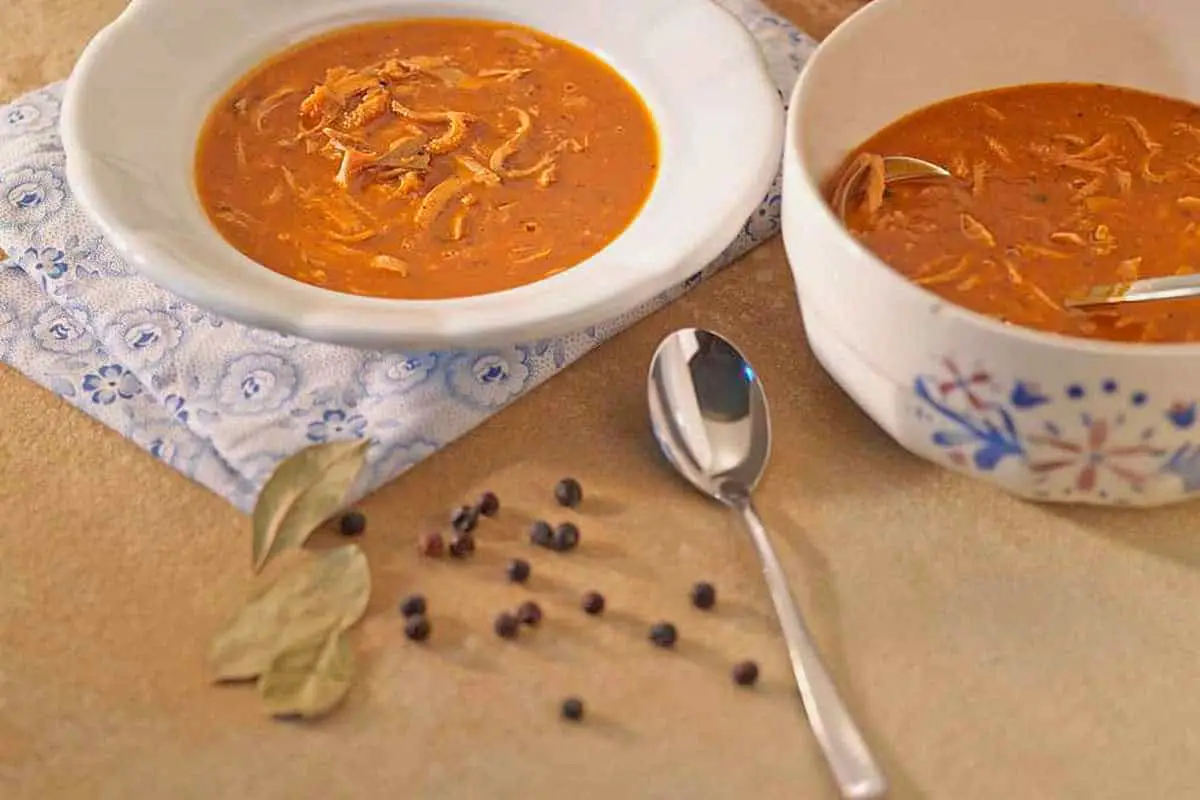 For the spotted soup Luxembourg recipe, finely chop the onions and garlic and roast in lard until golden brown, also roast the peppercorns, bay leaf and juniper berries. Add the tomato pulp, paprika powder, add the salt and the ground cumin and pour over the soup.
Add the noodles that have been cooked until al dente (takes about 90 minutes), cut into fine noodles, and leave to soak for about 10 minutes. Prepare a dark roux from flour and lard and use it to thicken the finished soup , let it soak well and season to taste. Season the soup a little spicier to taste, as the flecks of flecks will still take on flavor as they are steeped, making the flecks of soup milder.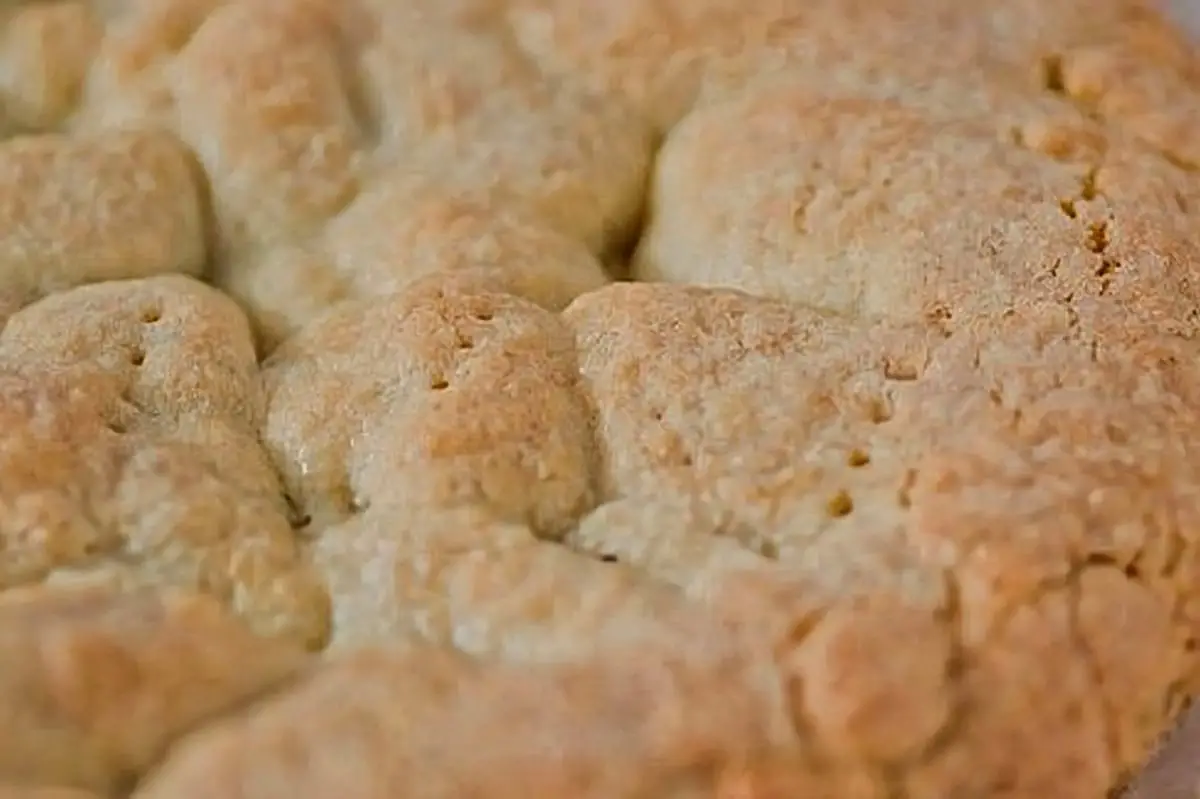 Today I would like to introduce you to a sweet pastry on the subject of Luxembourgish food. The Mummentaart is a cake that I remember from my childhood, but which has recently been forgotten. It can hardly be found in bakeries anymore, at least not under the name, and even if my small survey among friends and acquaintances is certainly not representative, I suspect that many no longer know exactly what a mummentaart is.
Reason enough to present the Luxembourg recipe for the cake here. The Mummentaart is a covered apple pie consisting of a sandy short crust pastry with egg and a filling of tart apples and raisins. As an alternative to the completely covered cake, you can cut narrow strips of dough that are placed in a grid over the apple filling.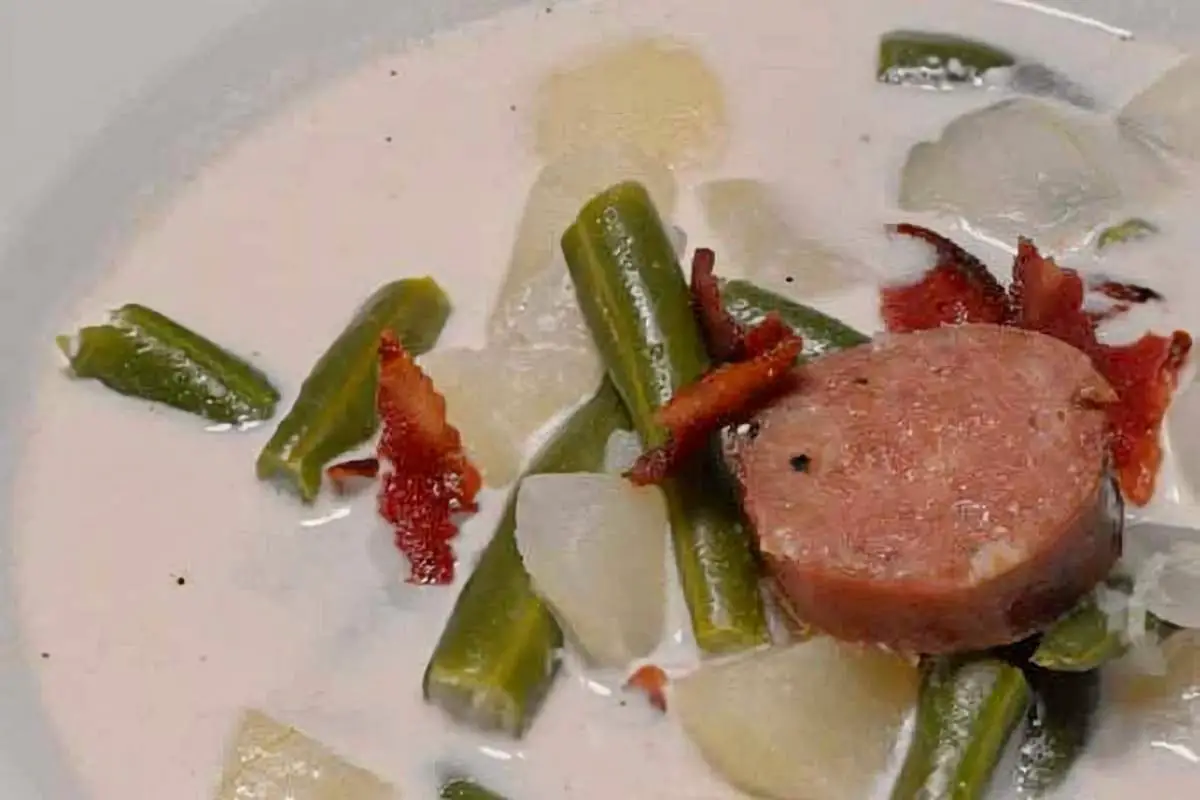 Luxembourg green bean soup is found all over the country. It is called Bou'neshlupp and was light and superb. Often times they like to add sausage to this soup to make it heartier. We added just one little slice of a cooked chicken sausage. The green beans were cut and cooked until just tender with still a bit of bite. I used turkey bacon as my sister joined us for this meal and she does not eat red meat. It worked out great for this Luxembourg recipe! I would highly recommend this soup for any occasion.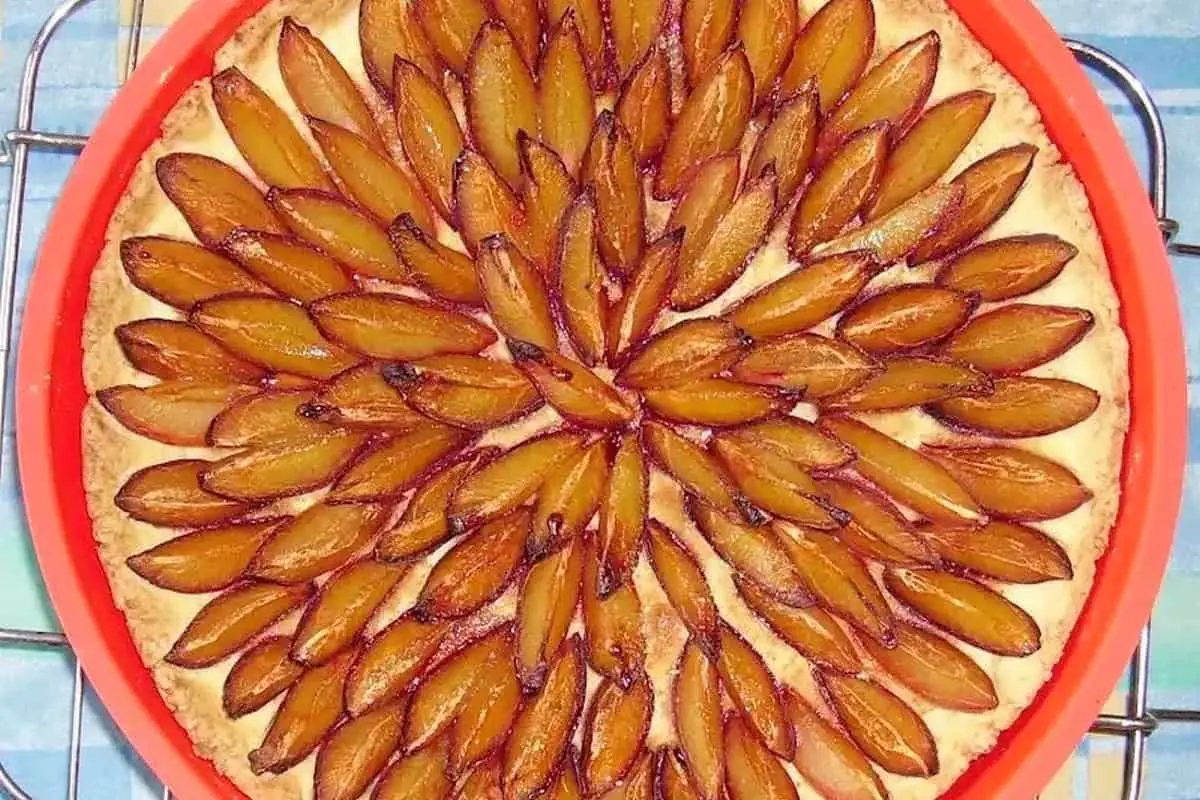 Quetschentaart is one of the classics of Luxembourgish baking. The simple fruit tart is a traditional autumn treat, and you'll find it at bakeries across the country in the fall. The tart is made with "Quetschen", which translates into plum (Damson plum, to be exact), but it's not the same plums we're used to here in America or the rest of the world.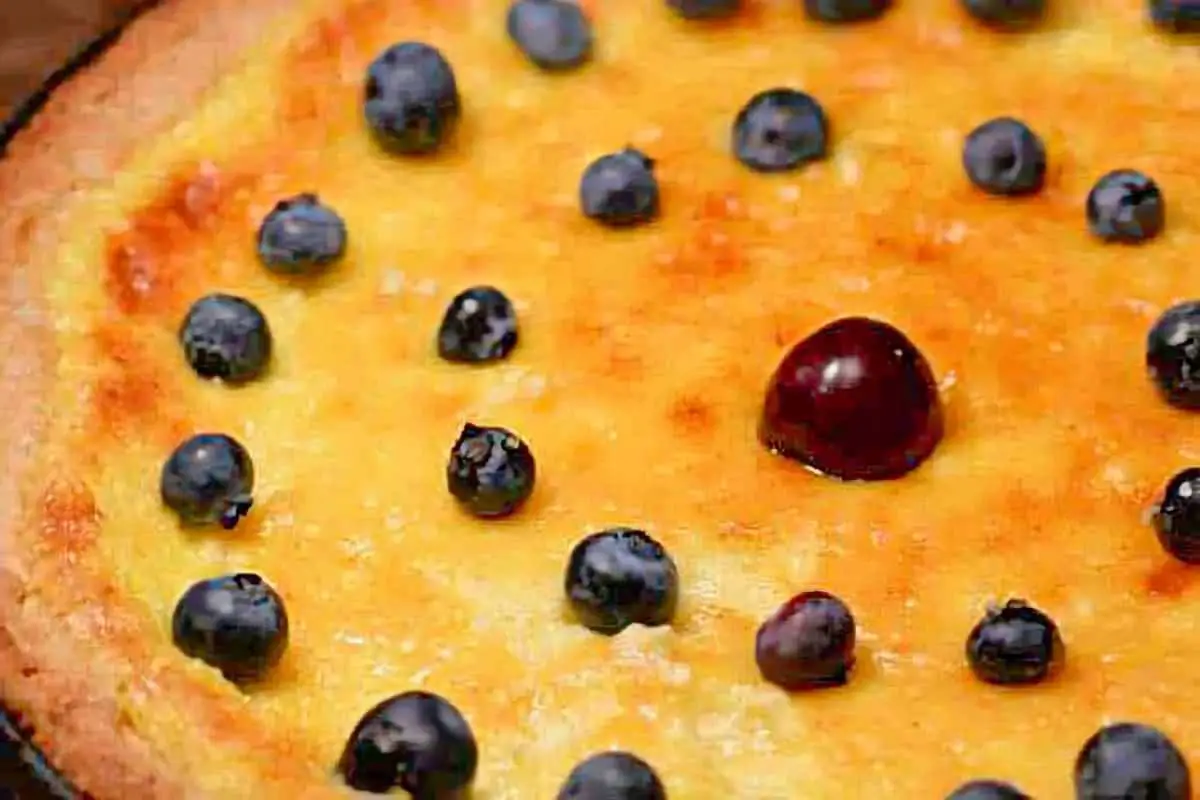 Luxembourg cheese cake called keikuch is more like a curd pie than a cheese cake. Curd pies are popular in Europe and I think the result of this dessert depends on the type of cheese you use. Typical American cottage cheese is a bit runny and not sour like European curd cheese.
The Luxembourg recipe for the pie calls for it to be baked and then put in the refrigerator to set, it was served at room temperature and topped with some blueberries straight from the International Cuisine Garden. The cheese filling is made with egg yolk so sometimes people whip up the whites and serve as a meringue.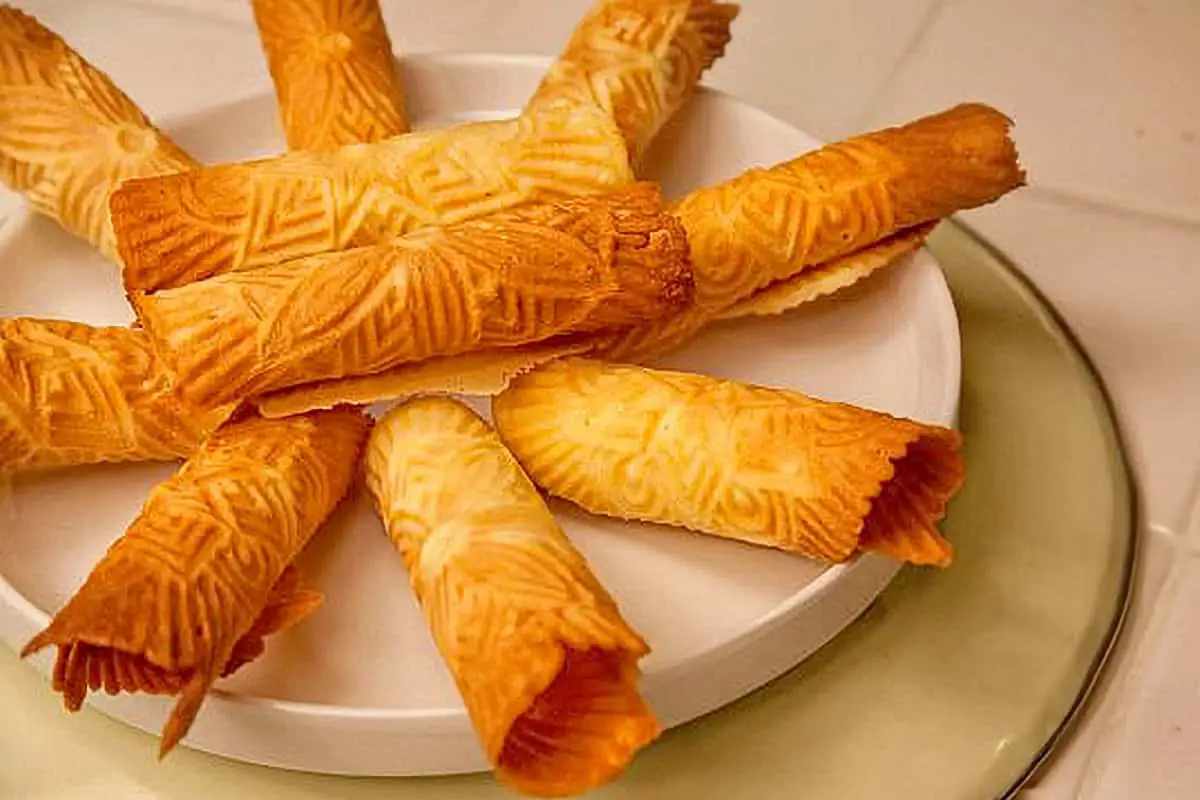 This is a very easy Luxembourg recipe. However, you do need a pizzelle iron to make them. I used an antique Luxembourg waffle iron that has been in my husband's family for generations. These cookies are a very sentimental treat for him.
---
You May Want to Join Our Boondocking Group on Facebook For More Information
You May Want to Join Our Campfire Recipes Group on Facebook For More Information
Discover our unique product testing journey at Our Big Escape. We bring real-world experiences and adventures into every review, ensuring authenticity and reliability. Dive into our process at
How We Test Products: A Journey of Discovery and Trust
, where every product is an adventure tested.