The traditional Kenyan recipes and foods are well known throughout Africa. Kenya is known as The Warm Heart of Africa thanks to its tropical climate and the hospitality of its people. It's also known as the place where some of the world's most delicious recipe are born, thanks to the diversity of its land and many ethnic groups with their own special traditional Kenyan recipes and preparation styles.
Kenya is a country that has a lot to offer in terms of traditional food, with so many different dishes and foods for tourists and locals alike. For those who are interested in trying traditional Kenyan recipes, I recommend the following dishes: chapati, sukuma wiki, ugali, matoke (cooked bananas), and mandazi.
If you want to try new Kenyan recipes, or if you're looking for something fun to cook up for your next gathering, you'll want to check out these traditional Kenya recipes that are sure to impress!
About Food From Kenya and Why You Love It
Many people visiting Kenya might not be familiar with Kenyan recipes and foods, but they should. The Kenyan diet is diverse and takes advantage of the country's rich farming environment. Kenyans are known for their versatility in cooking and eating what's available, making use of everything from bananas to wild greens.
Being a third-world country, many people living in rural areas still rely on harvesting food to survive. Harvesting crops like corn, beans, potatoes, and yams means that Kenyans eat vegetables year-round. These vegetables are either cooked or eaten raw as salads or chips. They also enjoy various kinds of fruits including mangoes, oranges, papayas, avocado pears, and coconuts from time to time.
The traditional Kenyan recipes as well as the cooking methods are equally varied and include boiling, steaming, frying, grilling, and roasting. Each Community has its own Kenyan recipes, so it's important to learn them! Be sure to try out some traditional Kenyan recipes during your stay – you'll love them!
Kenya has a long history of cooking, and many of its traditional Kenyan recipes have been passed down through the generations. The country has also seen changes in its culture over time, which has affected how people cook and eat today.
Kenya is also known for its spices and herbs that are used in many dishes across the country. These spices include cardamom, cloves, ginger, and cinnamon among others are what make traditional Kenyan recipes so special.
5 Popular Food From Kenya
1. Nyama Choma
Nyama Choma, which means roasted meat, is a dish made with marinated and spit-roasted beef, goat, lamb, or fish that is either grilled or barbecued over an open fire. It's often served with a variety of boiled vegetables like potatoes, tomatoes, onions, and peas seasoned with chilies and spices. The best Nyama Choma is typically made by cooking it on a spit over a charcoal fire.
2. Ugali
Once in Kenya, I learned how to make the traditional Kenyan recipes for ugali, a national dish and staple food found throughout East Africa. Its dough is usually made from maize flour (white cornmeal) mixed with water until the consistency becomes thick (like sourdough bread). In some cases, flour from other ground cereals such as millet may be used instead of maize.
3. Matoke
In the Kikuyu culture, matoke (similar to mashed potatoes) is served as a part of almost every meal. To prepare, you will need bananas and cooking oil. Cut the bananas into large chunks, and mix with salt and enough cooking oil to coat well.
4. Githeri Traditional Kenyan Recipe
Made from boiled corn and beans and other ingredients, often eaten for breakfast or lunch.
5. Chapati
The Kenyan chapati is usually a round, thin bread made from wheat flour. The dough is usually left overnight and then cooked in a hot iron skillet. Chapatis are eaten most often as part of a meal accompanied by soup and one or more stews.
5 Questions About Traditional Kenyan Recipes and Food
What Are Kenyan Recipes Like?
Kenyan recipes are a great mix of African, European, and Middle Eastern influences. It's a great place to start learning about the foods of Africa, as most dishes share similarities with those of other countries on the continent. For example, biryani is popular in Kenya and India. In fact, it was originally a British dish! Kenyan food is generally very healthy as well.
What is One Food That Would be Considered Part of the Diet in Kenya?
Nyama Choma is one traditional Kenyan recipes that is enjoyed throughout in Kenya. Chunks of beef are seasoned with salt, black pepper, and other spices and grilled over an open fire. Another popular dish is ugali.
How do People Cook if They Don't Have Ovens?
Many Kenyans don't have ovens because they either cannot afford them or because they live in an area where there isn't electricity. So Kenyans cook using pans over open flames, charcoal, wood stoves, gas stoves, and sometimes even solar power! Cooking with gas is popular among urbanites because gas is easy to find.
Where Do People Buy Food?
There are many small shops and markets in cities where people buy their fresh produce, snacks, and food staples. In smaller towns and rural areas, they have open-air markets called Naivas where they can buy cheap groceries.
Where Can you Find Traditional Kenyan Recipes Like Ugali and Chapati?
Many restaurants and small hotels in the city offer traditional Kenyan dishes. They serve Kenyan dishes that are served family style, so you can try many different things.
24 Traditional Kenyan Recipes
---
---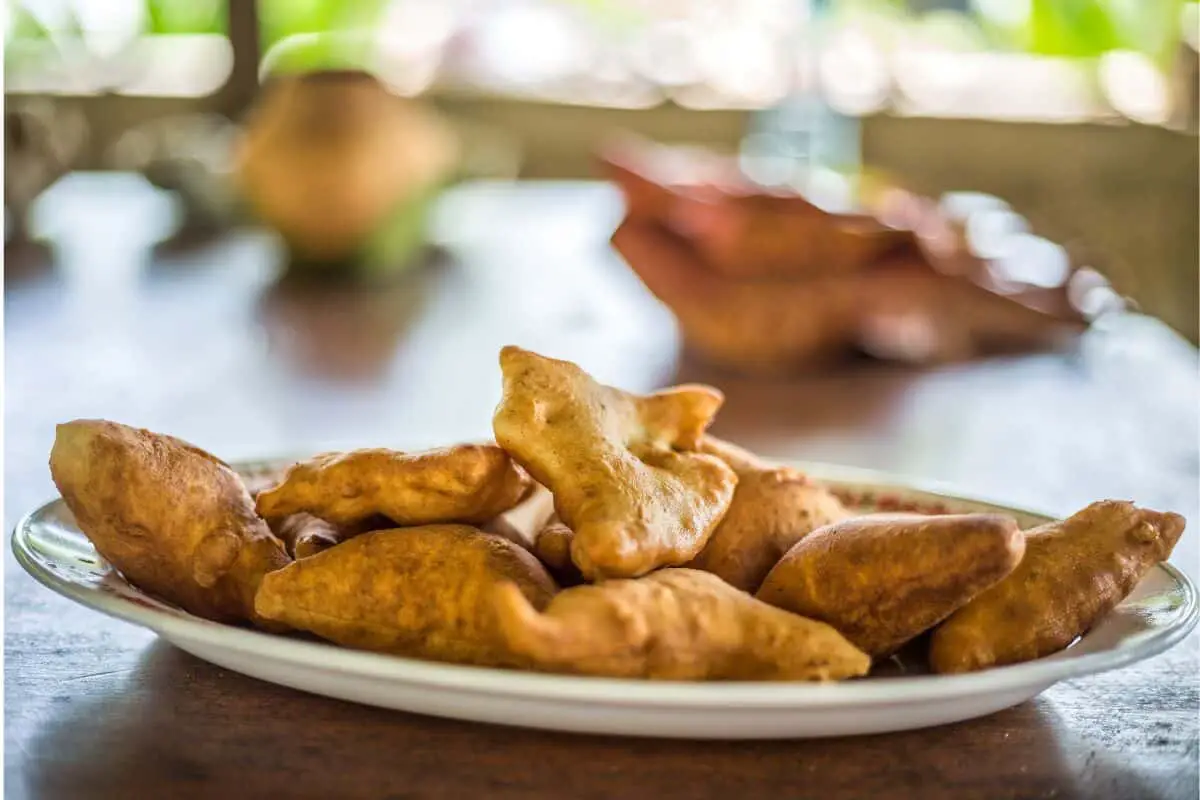 My favorite country in East Africa is known for its traditional Kenyan recipe for an incredibly soft, triangle-shaped donuts known as mandazis. They go well with a cup of coffee or tea. They differ from normal donuts because they have a dash of cardamom, which gives them an authentic flavor. They go well with honey or jam. Curry can also be used to serve mandazis, which is how we prefer them.
This Kenyan recipesis popular along the shores of the nations of East Africa. It is a priceless gem of Swahili culture generally and Kenyan cuisine specifically. People eat Mandazi as a tasty snack or as a light meal when combined with stews, salads, or sauces.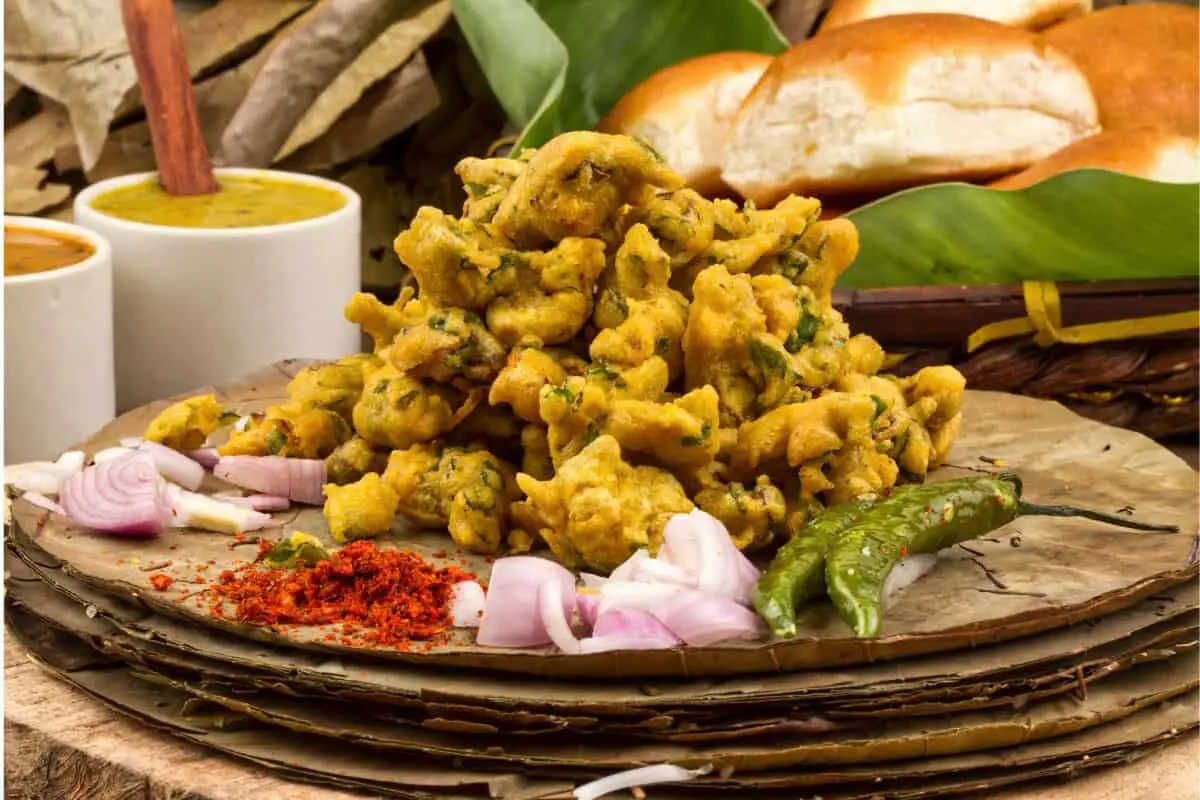 This traditional Kenyan recipe spicy potato-based traditional African food is a favorite across the whole continent. Bhajias are frequently offered as a side dish during celebratory events like weddings and parties, but they're also delicious as a weekday snack.
We'll cover all the details of the Kenyan recipe forBhajias in this blog post, along with advice on how to get the best results. We'll also provide you with a few versions of this well-known dish so you can eat it in various ways. Finally, we'll let you know where you may find Kenya Bhajias in your area.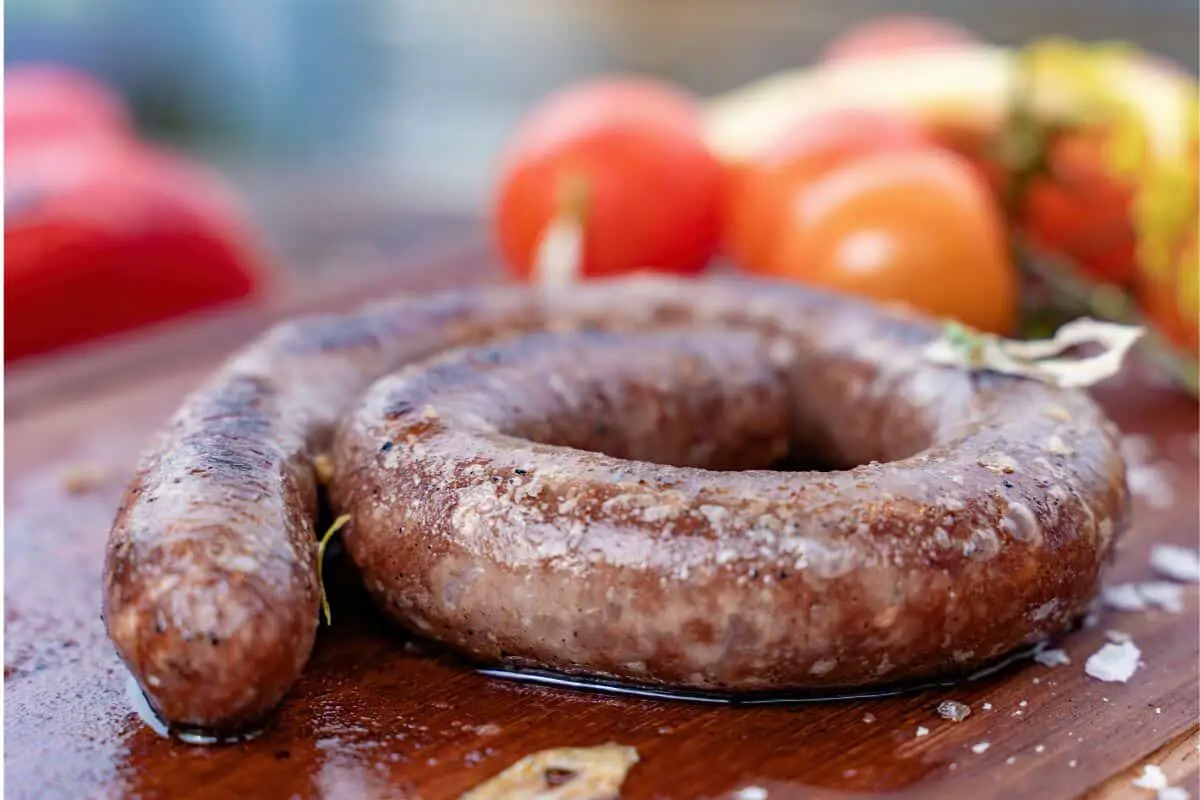 Many people in the nation adore the traditional Kenyan recipe for a delicacy known as mutura or Kenyan sausage. It is cooked during gatherings where sheep, cows, or goats have been butchered. Making muturas is a very social activity that is accompanied by lots of laughter, joke telling, and meeting up with old friends!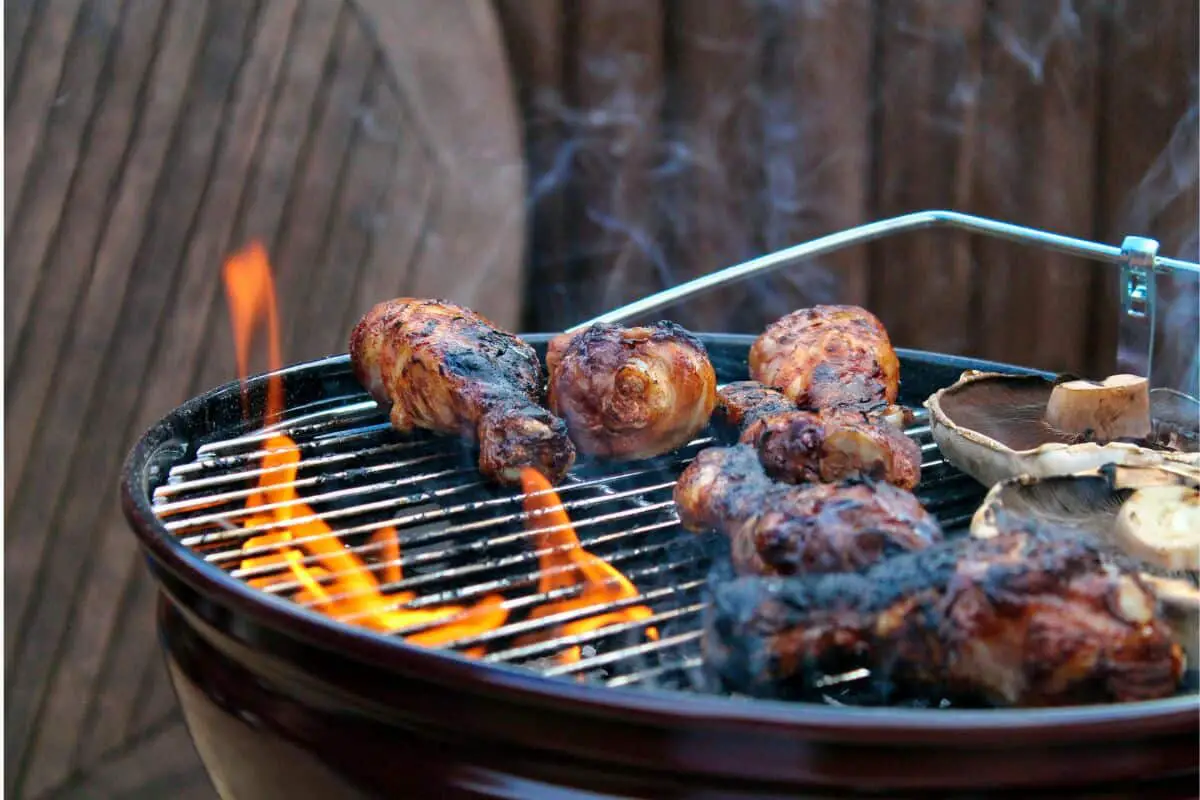 A famous traditional Kenyan recipe for a barbecued pork dish called mishkaki. Steak cubes are marinated before being skewered, grilled, and eaten as juicy, moist, and delectable barbecued meat morsels. It resembles the Indian beef boti in various ways.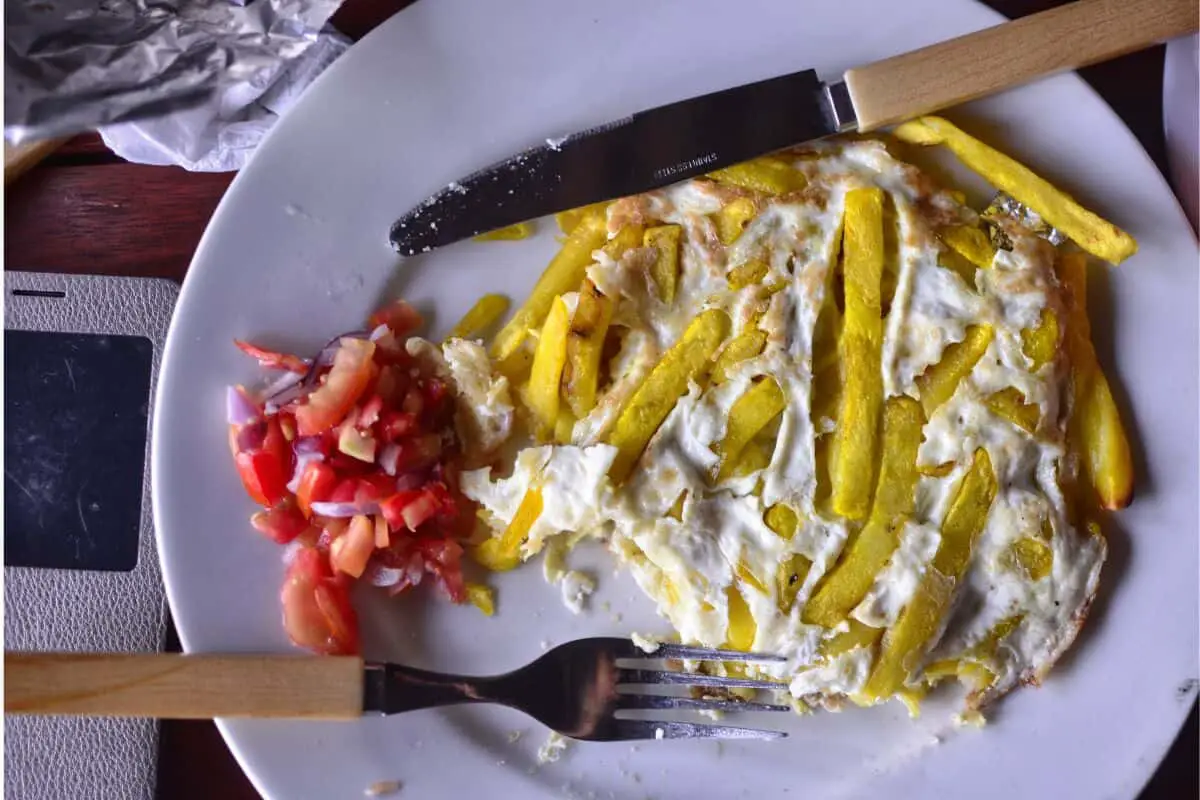 A traditional Kenyan recipe for this East African street snack known as Chips Mayai and sometimes referred to as Chipsi Mayaya or Zege in Tanzania. The name of the dish is a combination of the Swahili words for eggs and French fries, chipsi and mayai, respectively. Combined, the term "chips mayai" merely designates a particular variety of French fries omelette.
If you've been here before, you know how much I adore Kenyan recipes. My favorite recipes include Pilau Masala, South African Beef Stew, Mahamri, and chips mayai.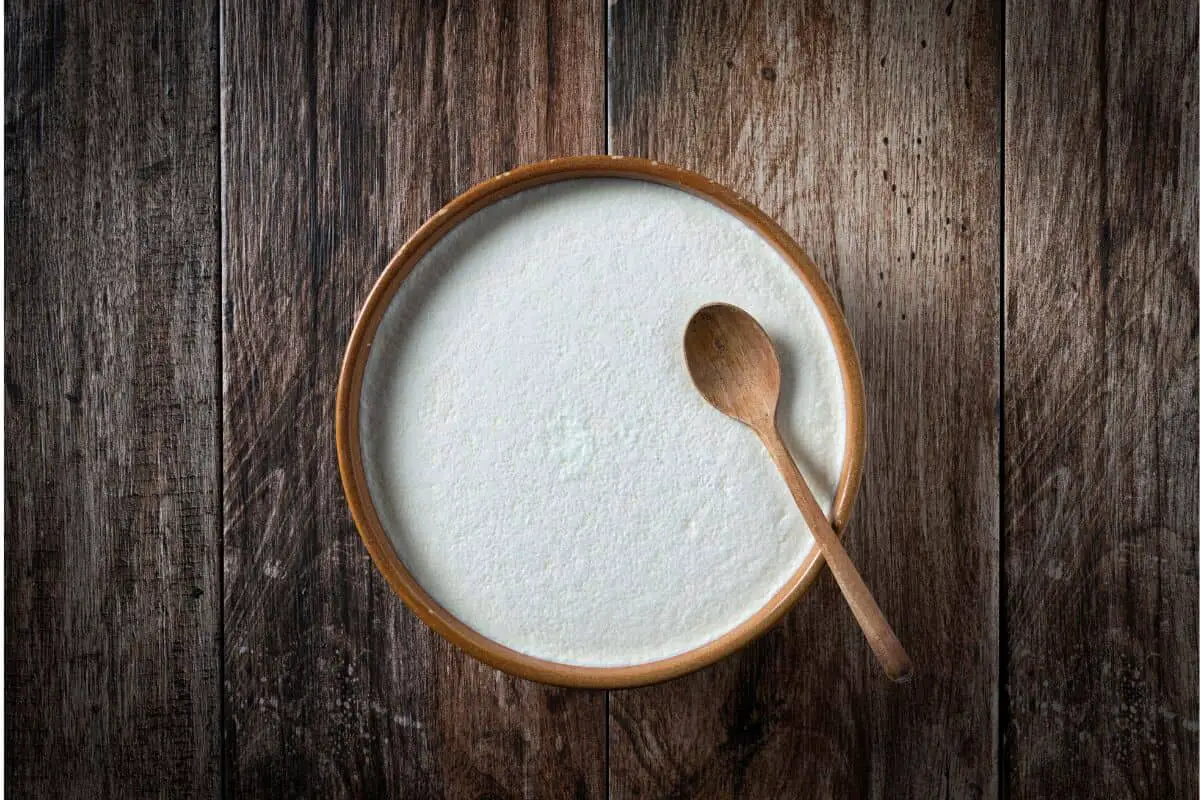 Acidification of milk through bacterial fermentation produces sour milk products. These days, there are two ways to obtain sour milk: either purchase it from a store made by dairy companies, or create it using this traditional Kenyan recipe yourself at home.
But it's important to remember that milk that has been sealed in a container and whose expiration date has past or that has been stored improperly never ferments into sour milk. All that is contained in the packaging is a liquid with an awful taste and odor.
You May Also Like: 33 Delicious Traditional Egyptian Recipes For You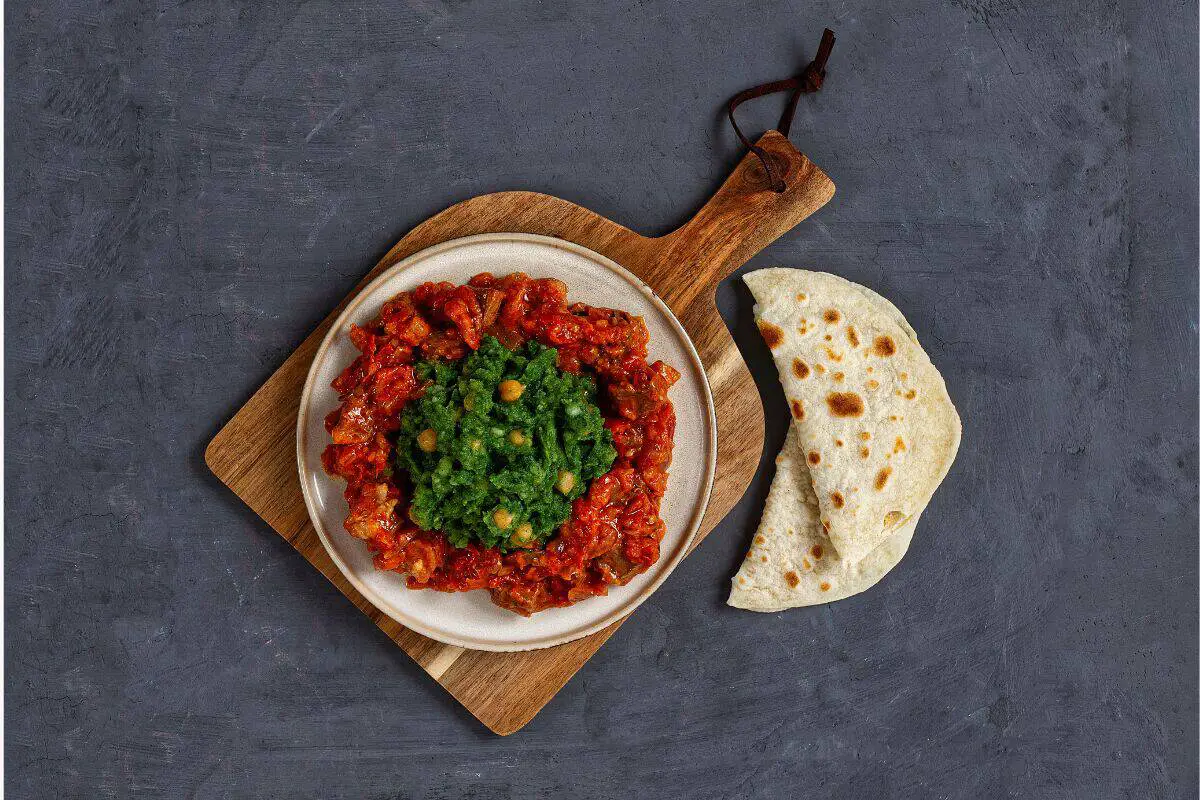 Traditional Kenyan recipe for this Kenyan food made with mashed potatoes, peas, and corn is known as mukimo. This mouthwatering delicacy is a common side dish for any stew or soup on the African continent. We'll provide you the recipe for Kenyan mukimo in this blog article so you may make it at home and enjoy it!
The typical Kenyan recipe forthe Kikuyu dish can be paired with any stew or soup. It is frequently consumed with Kachumbari salad to create a balanced meal that has all the elements needed for optimum health.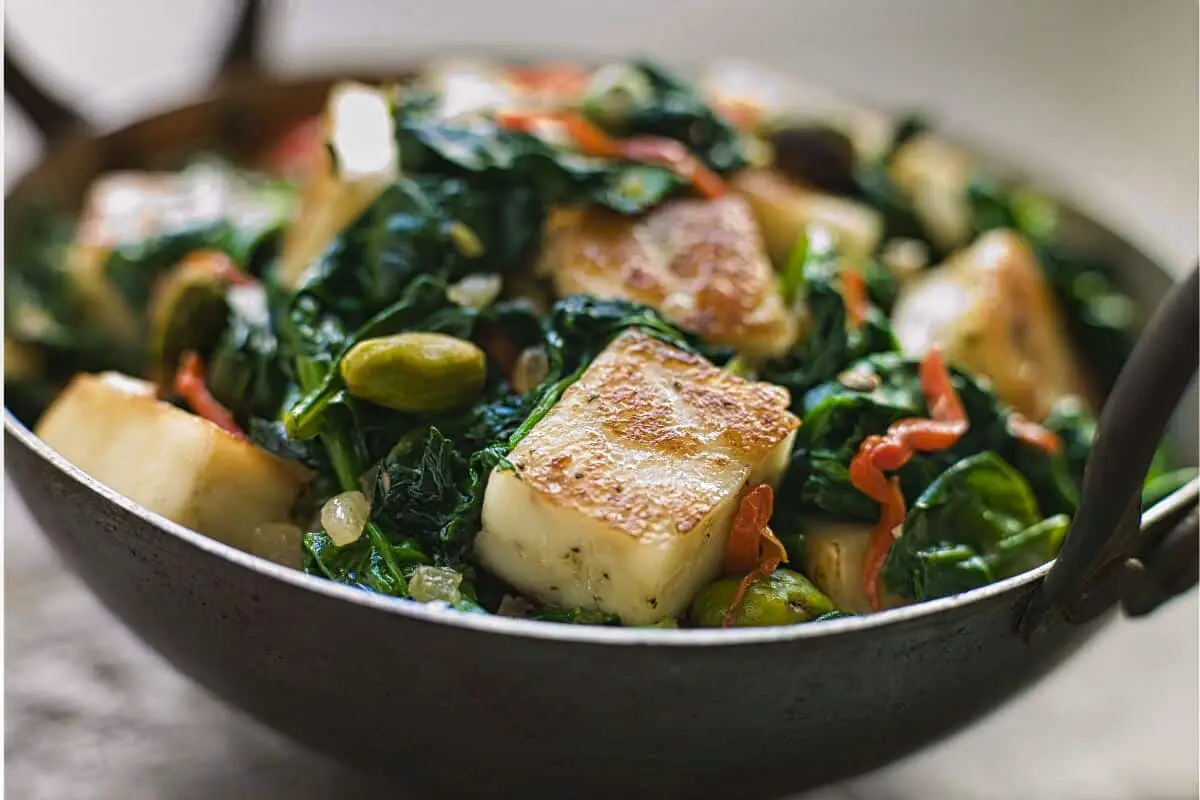 Famous Kenyan street cuisine called Viazi Karai is easy to create and prepare. With the swahili culture, it is particularly well-known in Kenya's coastline region.
Viazi Karai is a traditional Kenyan recipe made of deep-fried potatoes that have been colored orange with yellow food coloring or with turmeric and gram flour.
The Kenyan recipe can be served with chutney, tomato sauce, Ukwaju sauce, or just plain old hot sauce. Even enjoying it on your alone is possible. The next morning, Viazi Karai reheats well for breakfast.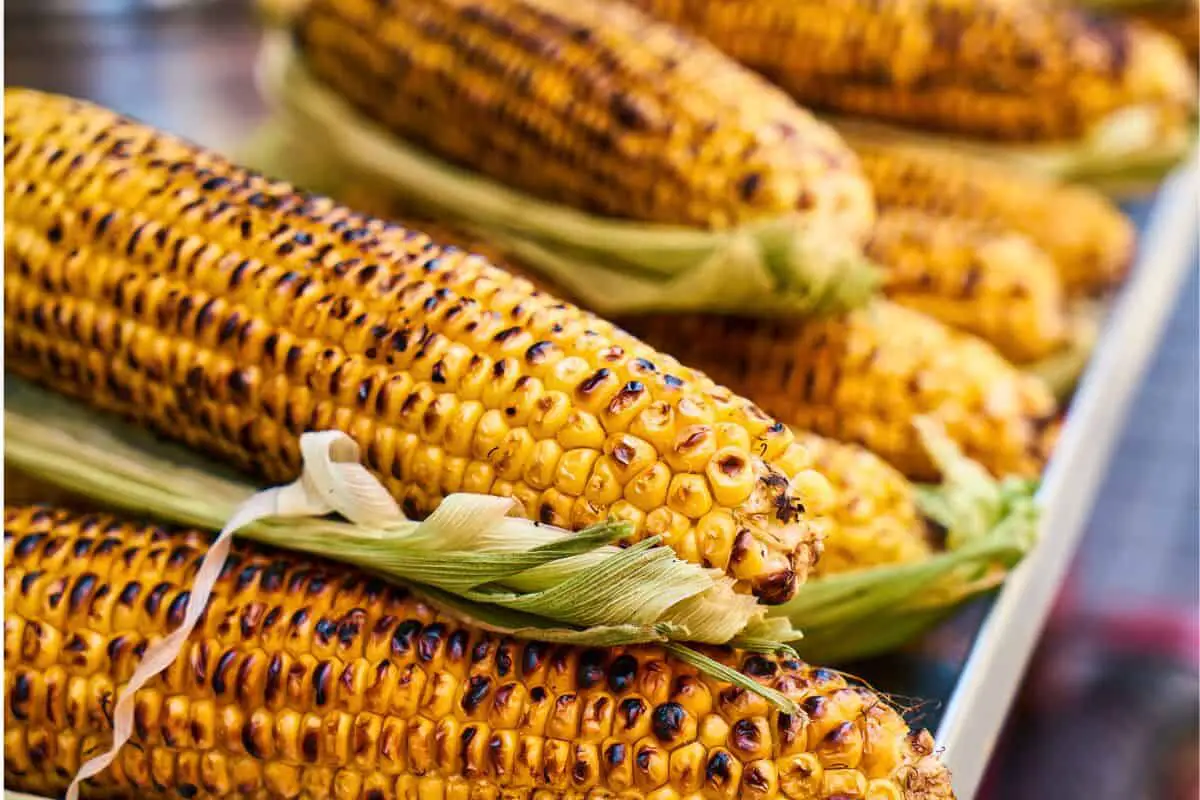 To begin with this particular traditional Kenyan recipe, we must prepare a few components. You can cook roasted maize (mahindi choma) using 1 ingredients and 2 steps. Here is how you can achieve it.
The Mihindi Choma Kenyan recipe is a cob of roasted maize. The corn is picked when it has become mature, so it's a dry starch that is perfect for roasting over hot embers. As a relatively safe street food you cannot miss in many residential areas, mahindi choma is maize that's roasted over an open flame, then seasoned with a special mixture of chili and salt, (usually applied onto the. It is popularly known by its Swahili name, "Mahindi choma".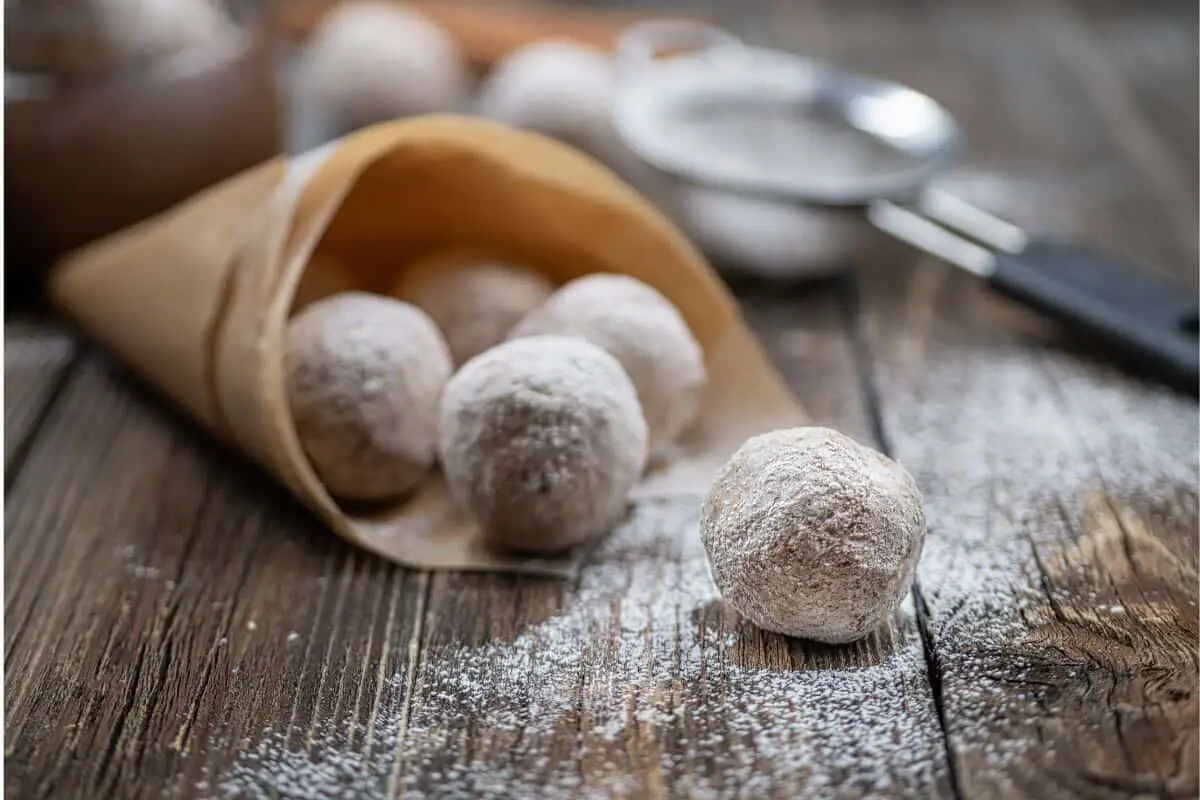 A distinctive traditional Kenyan recipe called kaimati is frequently linked to residents of Kenya's coast. Kaimati dish Those of us who are knowledgeable about the history of the nation would tell you that Kaimati is not a typical Kenyan cuisine and that Indians and Arabs frequently visited coastal Kenya.
Additionally the Kenyan recipe came about as a result of the interaction between Arabs and Africans from the coast, the natives gradually began to adopt and adapt to Indian spices and cuisine.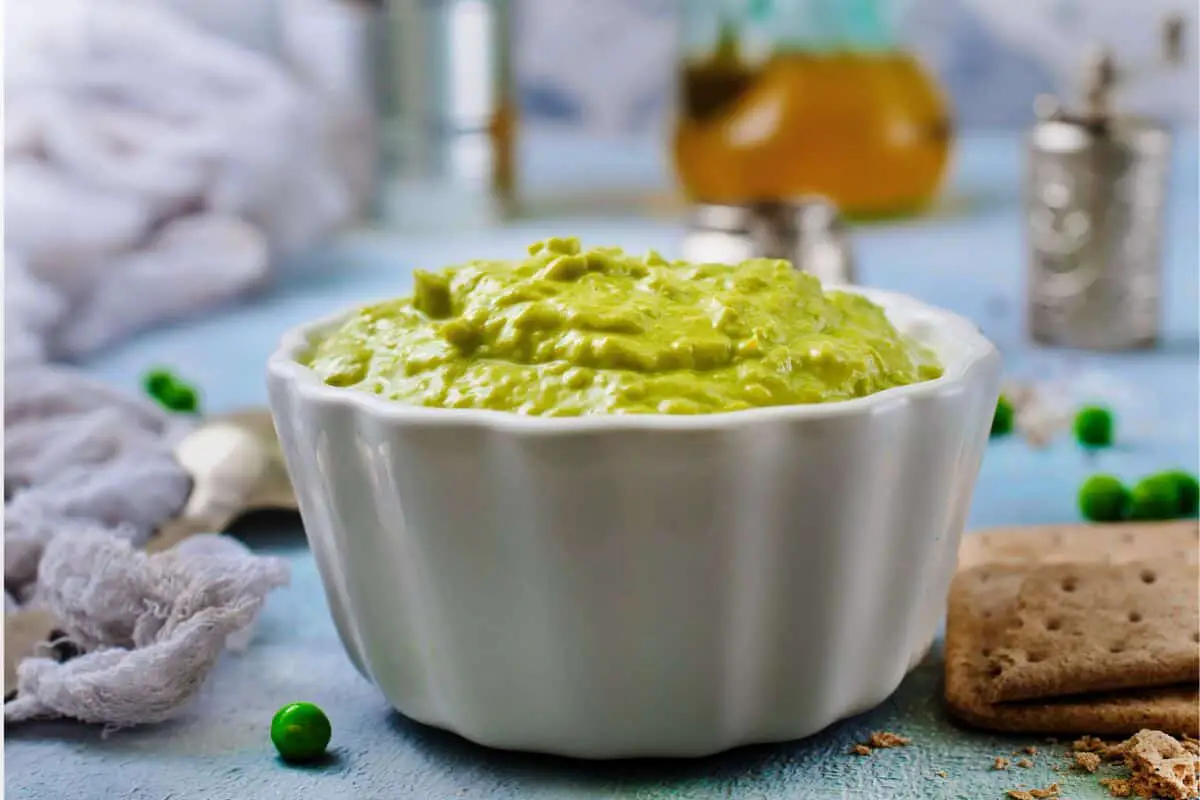 Kenyans eat irio as a staple cuisine. Irio simply refers to food in the Kikuyu language of Kenya. It is a potato, corn, and pea-based side dish that is incredibly straightforward but excellent. Other names for this delicious dish are Mukimo, Kenyan mashed potatoes, and African mashed potatoes.
I refer to this Kenyan recipe as "glorified mashed potatoes" since the peas and corn that are added give the traditional mashed potatoes a fresh perspective and a bit more color.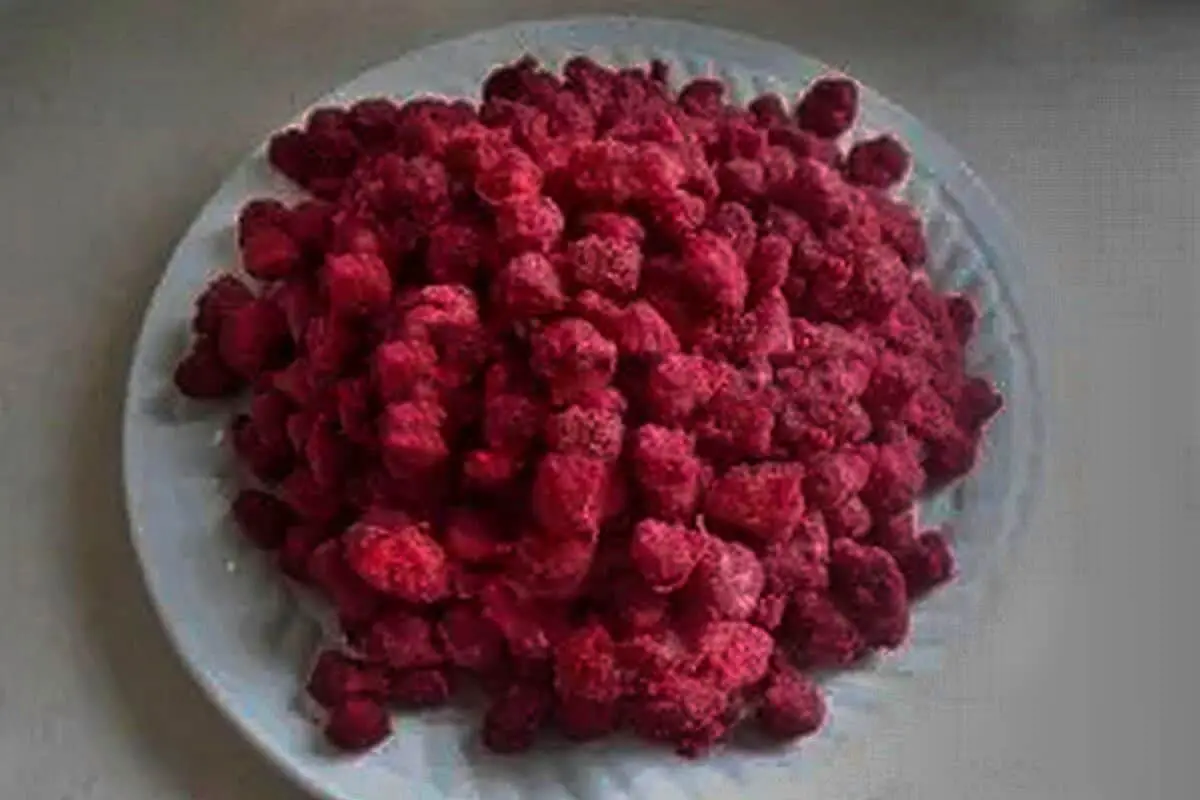 Hello everybody, hope you're having an amazing day today. Today, I will show you a way to prepare a traditional Kenyan recipe for a distinctive dish, mabuyu mombasa. One of my favorites food recipes. This time, I am going to make it a little bit tasty. This is gonna smell and look delicious.
Mabuyu from a Kenyan recipe is one of the most well liked of current trending meals on earth. It's appreciated by millions daily. It is simple, it is quick, it tastes delicious. Mabuyu is something which I've loved my entire life. They are nice and they look wonderful.
You May Also Like: 25 Traditional Ethiopian Recipes for Healthy Meals (2022) 
Indian flatbread known as chapati is highly well-liked there. It is a staple and is created with just three ingredients: water, salt, and wheat flour.
My friend Reem sent me this simple yet traditional Kenyan recipe. I've had her homemade chapati and fell in love with the tender, fluffy wheat bread right away.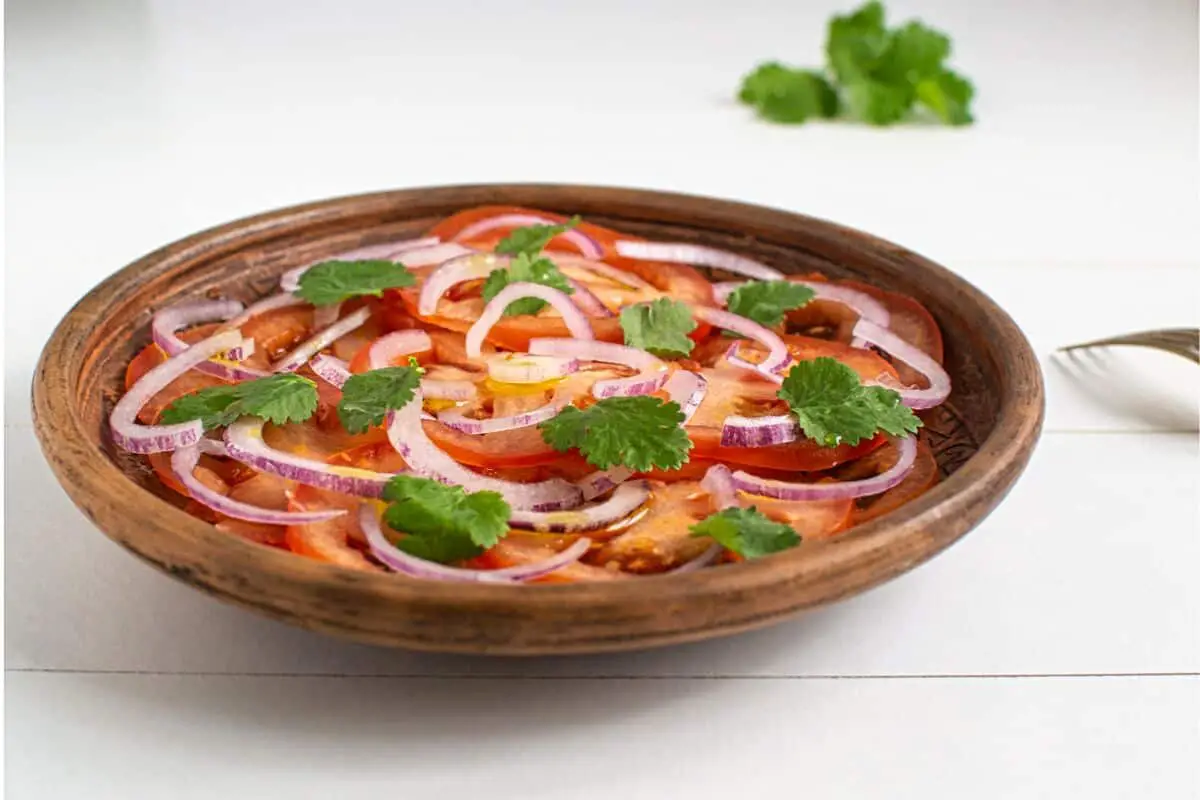 Kachumbari, a tomato and onion salad, is a light and refreshing summer side dish that goes great with grilled meats. Fresh tomato and onion salad known as kachumbari is well-liked throughout East Africa, especially in Kenya, but also in Tanzania, Rwanda, Burundi, and Uganda.
This traditional Kenyan recipe is frequently served as a side dish or condiment with grilled meats and rice dishes during the summer.
Consider the Kenyan recipe for kachumbari to be the Latin American equivalent of pico de gallo, but whereas pico de gallo is generally used as a garnish or condiment, kachumbari is eaten as a side salad and also used as a condiment.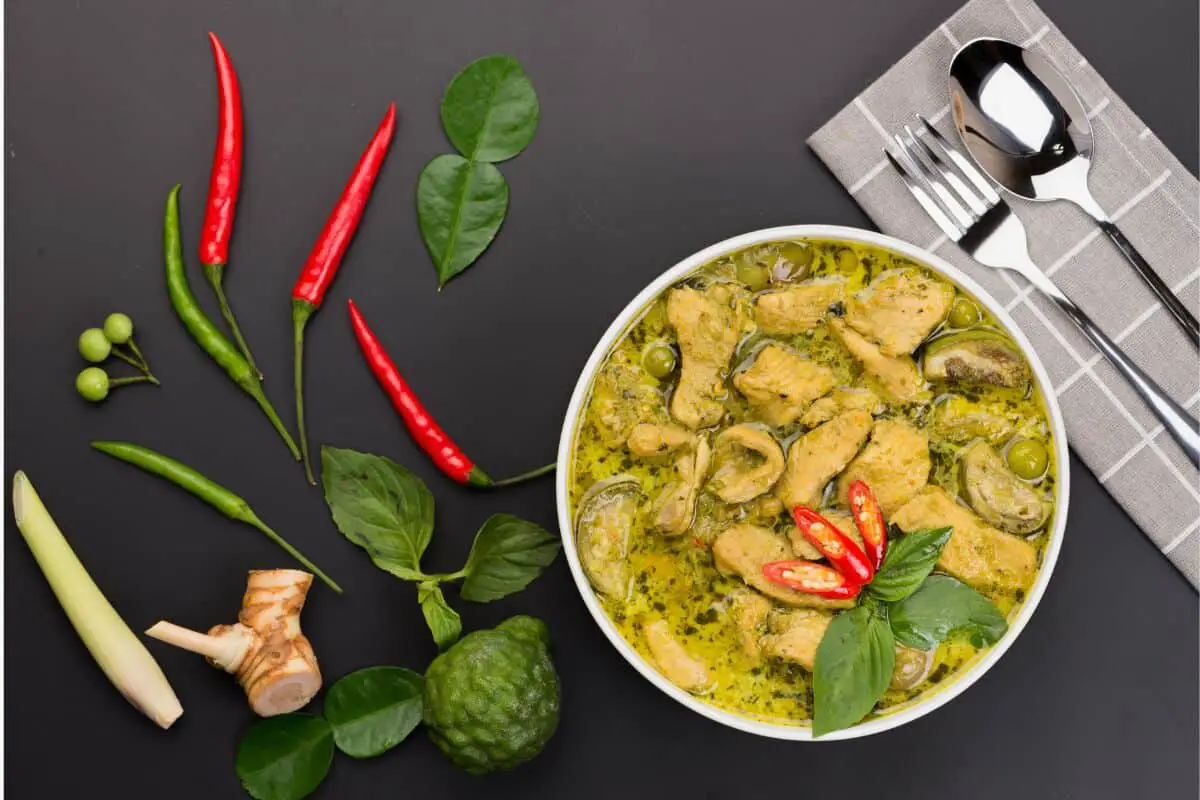 The flavor combination of this traditional Kenyan recipe for chicken in coconut sauce is pretty sophisticated. It is amazing; it is sweet, spicy, smokey, and tangy.
Chicken in coconut sauce is known in Swahili as kuku wa kupaka, or simply kukupaka. Along the coast of Kenya, the Mombasa people have a specialty for this. It is a straightforward dish made primarily of grilled chicken and spicy coconut sauce.
The coconut milk gives the Kenyan recipe its sweetness, the green chili gives it heat, and the sauce's mixture of turmeric, coriander, and cumin gives it spice. There is yet more to it. Lemon juice is mostly used to complete the meal, giving it a mild tanginess.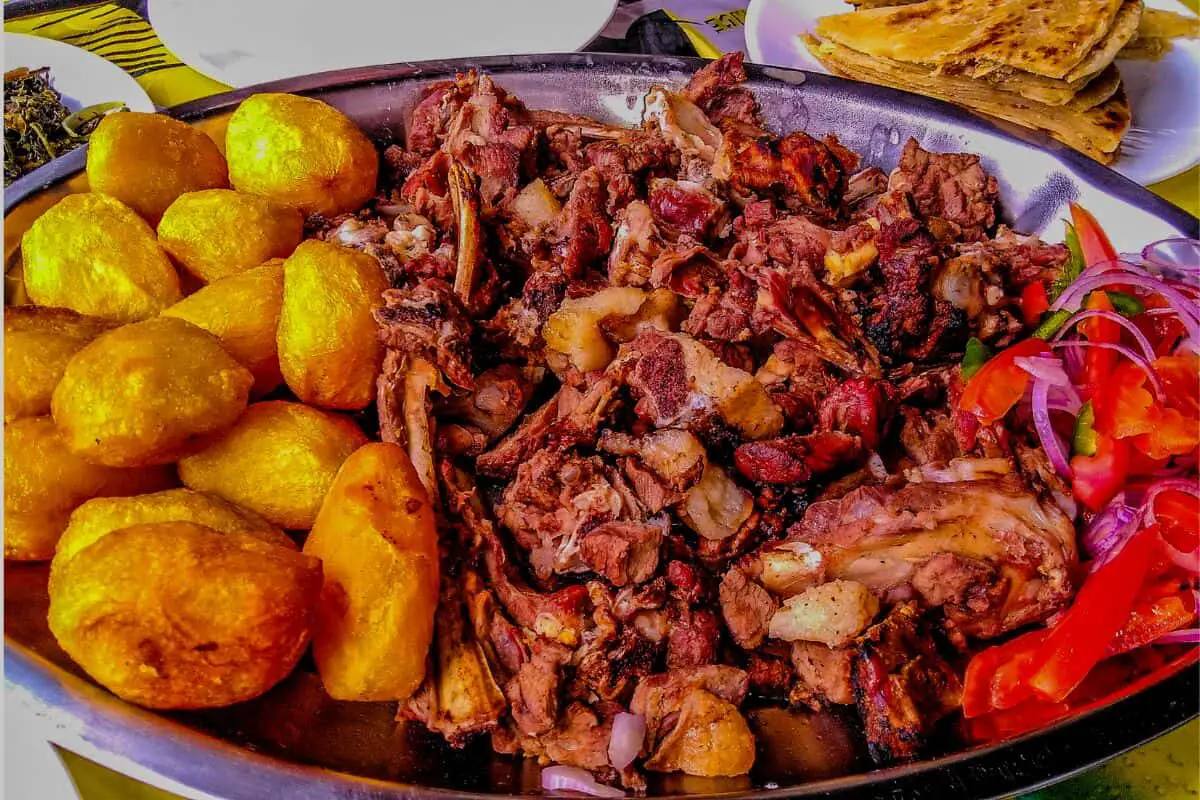 This delicious stewed beef welcomes us from Nairobi, Kenya. Nyama is a traditional Kenyan recipe for beef stew that is cooked gently until the veggies are very soft and the thick mixture is almost liquid-free, making it ideal for slurping up with homemade chapati, a sort of flatbread.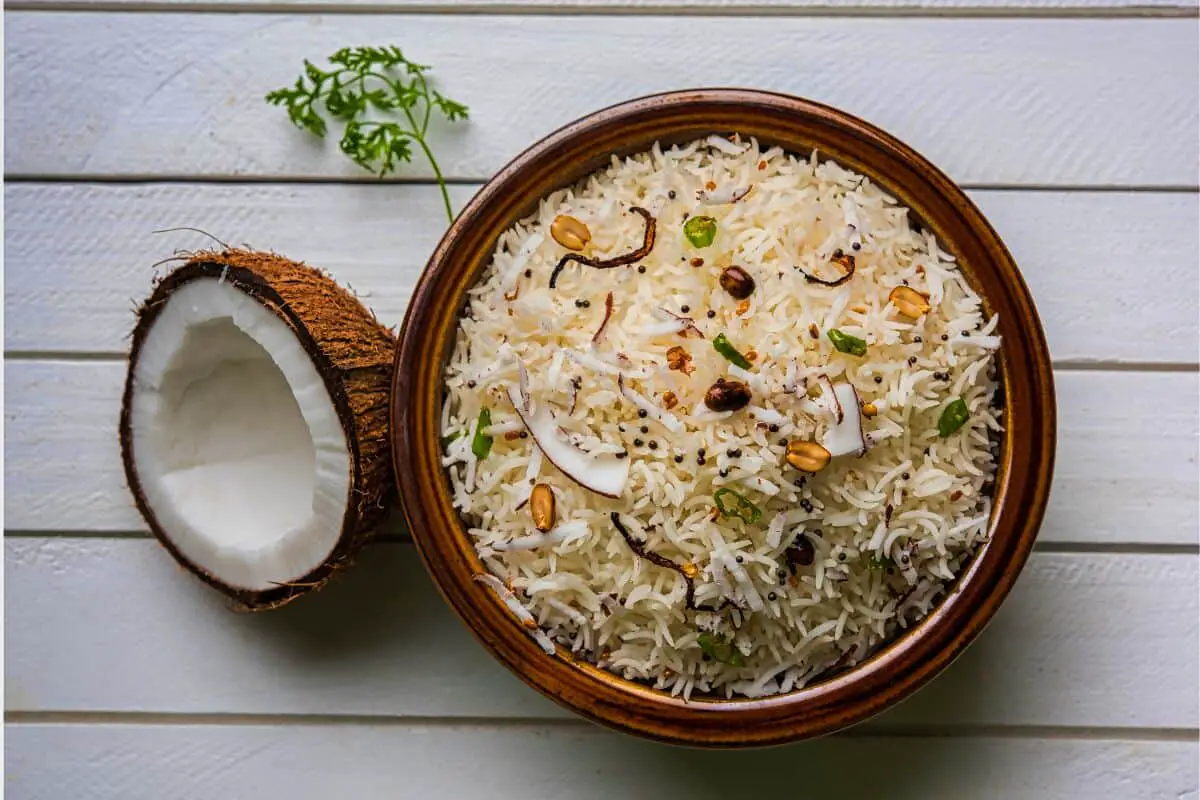 I made the decision to experiment with a traditional Kenyan recipe that I have been considering for some time. My wali wa nazi came out fantastic! Kipngetich, the boyfriend of my other sister, was also in the area on this particular day and was able to join us for lunch. He admired it.
Wali wa nazi is simply a Kenyan recipe for rice with coconut. It is a popular along the shore, and I chose to give it a personal touch. You will undoubtedly appreciate it if my finicky little sister did:)).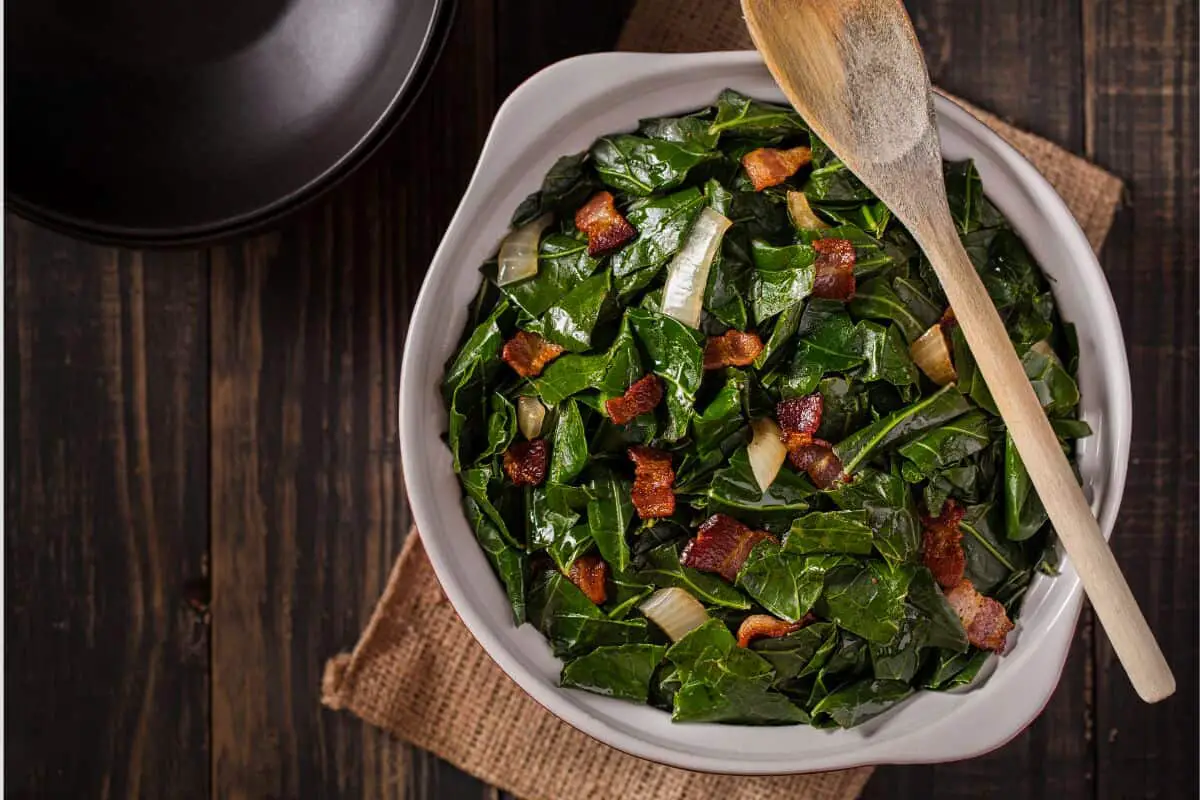 This delectable traditional Kenyan recipe for sukuma wiki, or a straightforward African greens meal, delicately cooks collard greens with tomatoes and onion. This meal is inexpensive, economical, and incredibly simple to make. For a complete dinner, serve it with some Kachumbari salad, nyama choma, or low-carb Instant Pot mashed potatoes.
The Swahili phrase for "sukuma wiki" directly translates to "push the week" or "extend the week" in English. The dish's accessibility is referenced in the name. In the past, Kenyans of modest means could stretch their little weekly wages to buy this inexpensive vegetable and feed their family.
You May Also Like: 21 Great Traditional Moroccan Recipes 
East African Pilau is a traditional Kenyan recipe, exquisitely scented rice meal that uses a variety of aromatic spices to give the rice an outstanding depth of flavor. Either beef or chicken can be used to make it.
Pilau has a fantastic flavor harmony. It is a festive dish that is always served at special events or occasions. It is created with rice that has been cooked in a flavorful chicken or meat broth. The East African version of pilau is less hot and does not contain curry, in contrast to the Indian version.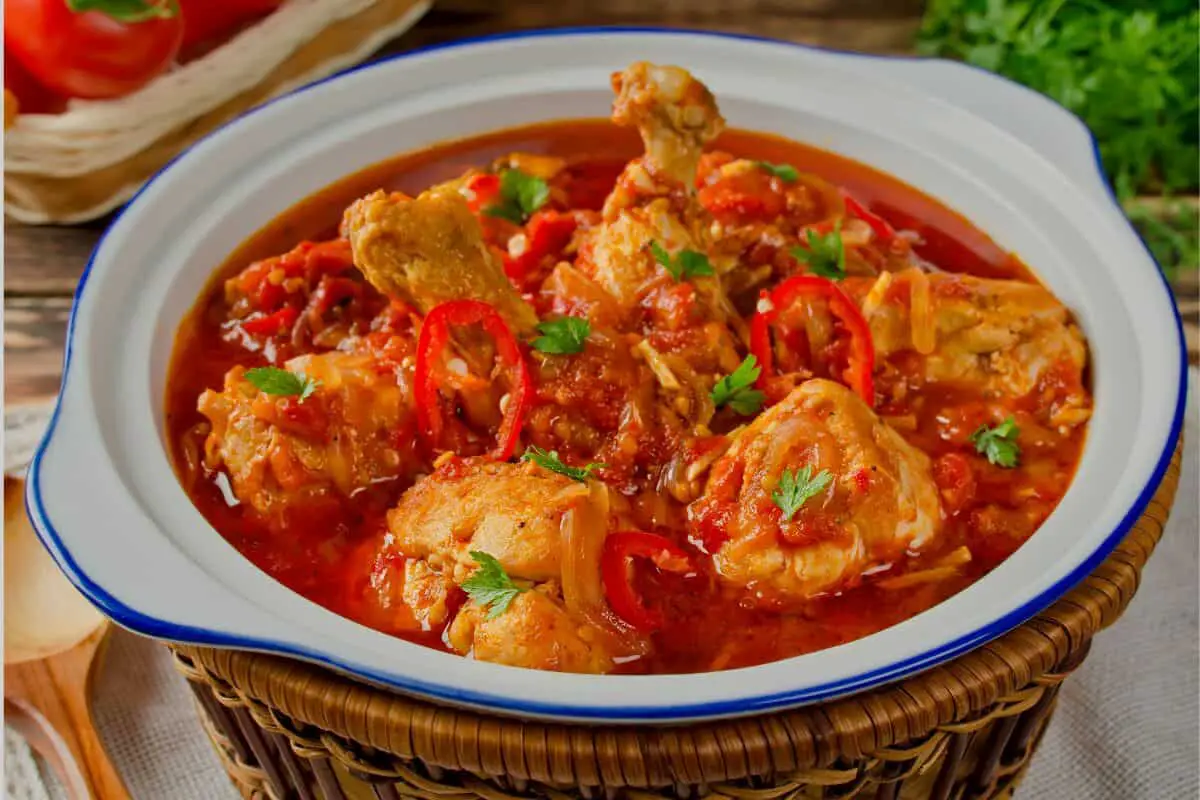 The Luhya community in Western Kenya makes a traditional Kenyan recipe for this stewed chicken dish called ingoho. They are a Bantu-speaking tribe that is thought to have moved from the region of Cameroon, which is the origin of the Bantu language. Others think that the Kenyan Luhya tribe originated in Egypt.
One of the most cherished dinners in the neighborhood is Luhya's Chicken. While some cultures consider chicken to be a food, the Luhya community views a chicken as a sign of peace and acceptance.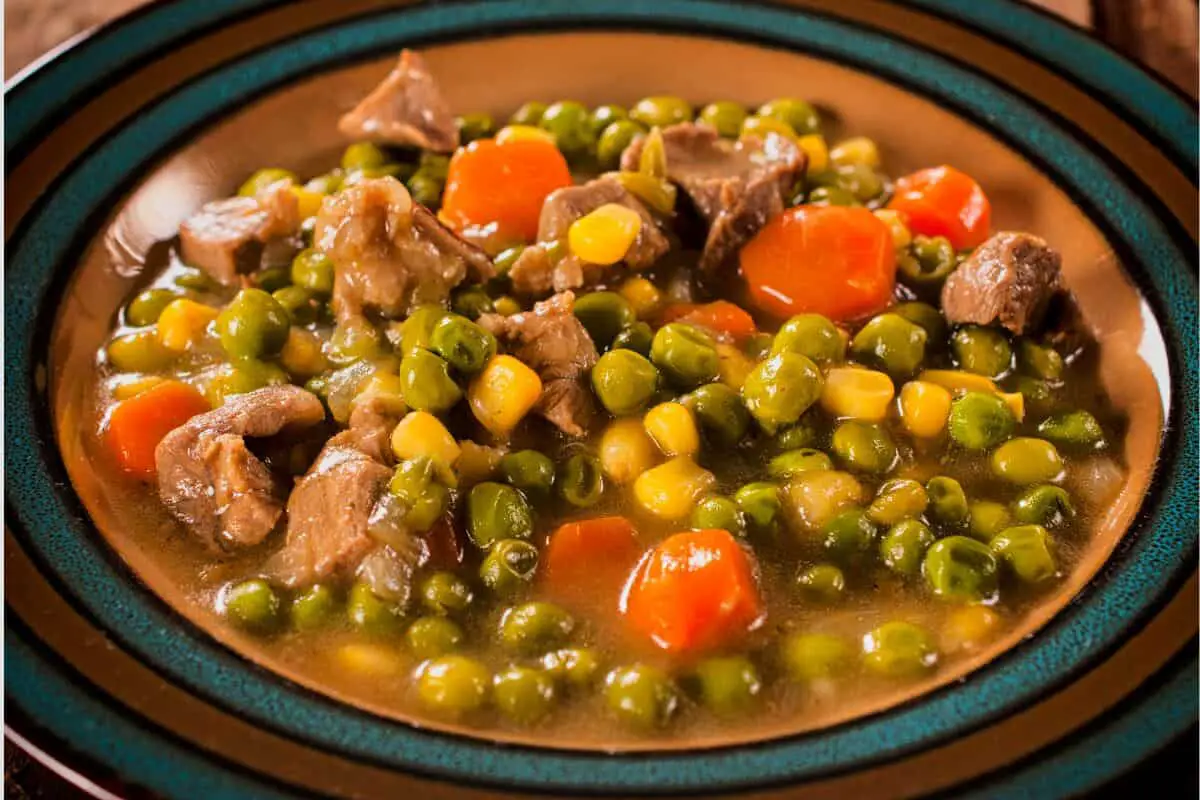 The finest traditional Kenyan recipe for gingeri! This somewhat spicy vegetarian version of Kenyan Githeri, cooked with potatoes and fresh tomatoes as well as other delicious ingredients, will blow you away!
The Kenyan Githeri, which is often referred to as mutheri or muthere, is a Central Kenyan dish made with boiling corn (or maize) and beans. As the native food of the Kikuyu people in Central Kenya, it has subsequently gained appeal throughout the rest of the nation due to its deliciousness, affordability, and nutritional value.
It is consumed throughout Africa and goes by a variety of names (Adalu in Nigeria, and corn chaff in Cameroon). For simplicity, you can use canned or frozen corn and beans that have already been boiled.
The best traditional Kenyan recipe for mbuzi nyama choma! You will surely adore the tender, flavorful, and delectable goat meat that is carefully grilled after being marinated in a wonderful herb and spice marinade.
Are you curious as to what Nyama Choma means? The name is made out of the English terms nyama, which means meat, and choma, which means grilled. Combining the two terms results in the word grilled meat. In East Africa, particularly in Kenya and Tanzania, it is a well-liked meal.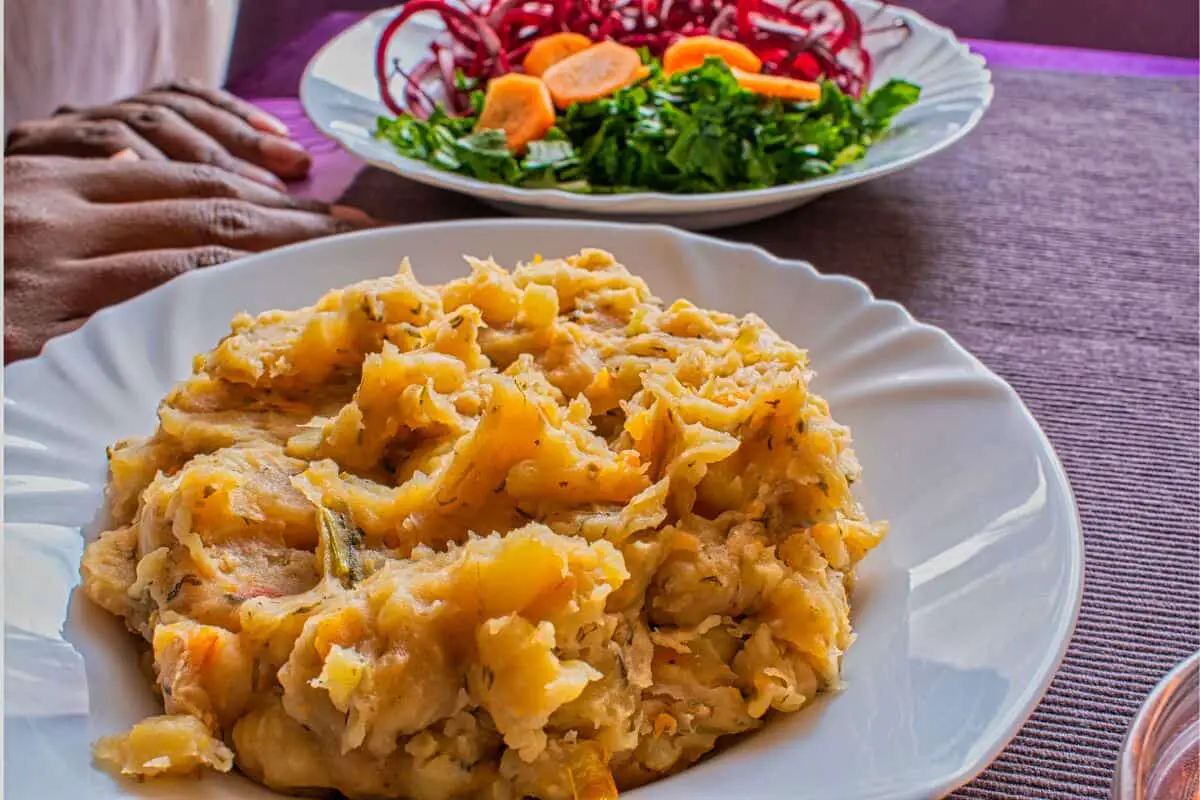 A traditional Kenyan recipe called "Matoke" is made with green bananas and is flavored with tomatoes, bell peppers, curry powder, and cayenne pepper. It is suitable for lunch and dinner because it is not only quick to prepare but also vegan. I'm confident you'll adore this fantastic and original dish if you give it a try.
The traditional Kenyan recipe is called matoke, matooke, or mataba in many regions of Africa. In Tanzania, Kenya, and Uganda, it is well-liked. Although there are numerous methods and recipes for making matoke, the fundamental steps remain the same.
This Kenyan recipe, called maharagwe, has incredible flavor! Buttery beans float cozily in a thick, creamy soup made of coconut milk, tomato, and spices. Serve the succulent, saucy beans with ugali, flatbreads, or rice, a traditional food in Kenya. You may have a delicious supper on the table in 30 minutes if you keep the ingredients for maharagwe in your pantry. (Recipe follows.)
Kenya's traditional food is as diverse as its tribes, geography, and the many different nations that have inhabited this area throughout the course of its lengthy history. However, its most popular dish is unquestionably the Kenyan recipe ugali, a thick, cooked cornmeal mush. Kenyans frequently eat ugali with both lunch and dinner.
---
Check Out Our Pictures On Our Instagram – Our Big Escape.
You May Want to Join Our Boondocking Group on Facebook For More Information
Check Out Our Recipes On Our Instagram – World Recipes OBE