Last updated on September 27th, 2023 at 12:29 am
From traditional Senegalese recipes like Maffe and yassa to Thiebou Djeun and plassas, Senegal is a country full of rich, flavorful Senegal foods. But have you ever wondered what makes each one so unique? In this article, you'll uncover the secrets behind some of Senegal's most beloved Senegalese foods and learn how to create them in your own home.
From understanding the key ingredients to mastering techniques that tantalize your taste buds, this piece will provide all the tools you need to become a Senegalese cuisine connoisseur. With a remarkable 92% of Senegal recipes made from local ingredients, Senegal is a food-lover's paradise – come join us as we explore the flavors and fragrances of this vibrant African country.
Senegalese Food Culture
Walking through the colorful markets of Senegal, the aromas of spice and sweet pepper fill the air — this is the heart of Senegal's unique food culture. From the smoky Senegal foods of the Toucouleur people to the thick sauces of the Wolof, the traditional cuisine of Senegal is a vibrant medley of flavors, ingredients, and preparations.
In this article, we'll explore Senegal's compelling food culture, from the impact of its history on its Senegalese foods to the ingredients used to craft its delectable flavors. Readers will learn about the distinct and diverse cooking styles of the different tribes that make up Senegal, as well as the affect French colonization has had on local cuisine. With this knowledge, you'll have a better understanding of the vibrant and unique food culture of Senegal.
---
Want more ideas to round-out your Recipe Box?
A lot of great options are in these posts!
---
Senegalese Recipes To Spice Up Your Cooking
---
---
check out our video
---
---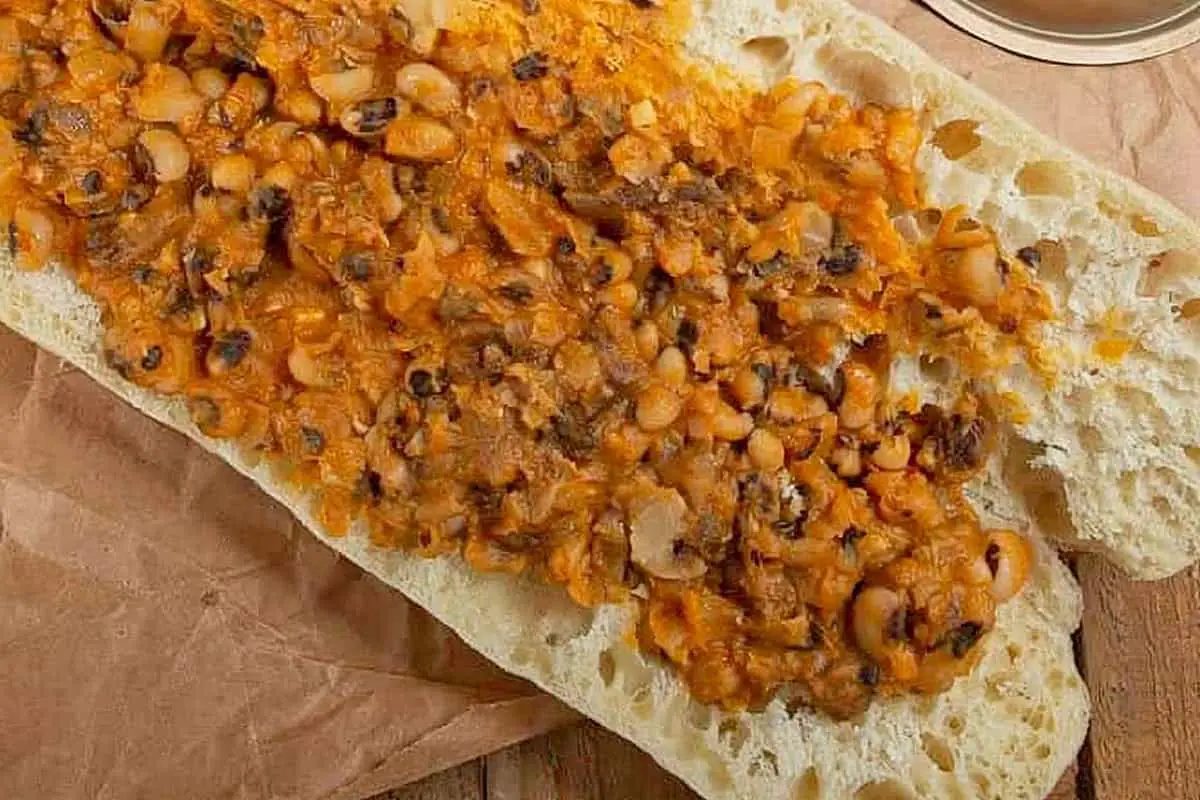 Ndambe is a spicy bean sandwich beloved as a street food in all of Senegal. There are as many Senegal recipes as there are vendors. This Senegalese recipe is excellent made with black-eyed peas (which are actually a bean) and little bits of beef. The Senegal recipe is cooked with the beef broth and then seasoned with onions, chili powder, vinegar, maggi, garlic, and tomato paste.
A french baguette smothered with a spicy bean dish called ndmabe in Senegal. I absolutely loved this Senegal recipe and will make this sandwich often. Senegal is known for its excellent cuisine and Ndambe did not disappoint! It is spicy and full of wonderful flavor. You could easily make this Senegalese recipe vegetarian if you chose to do so.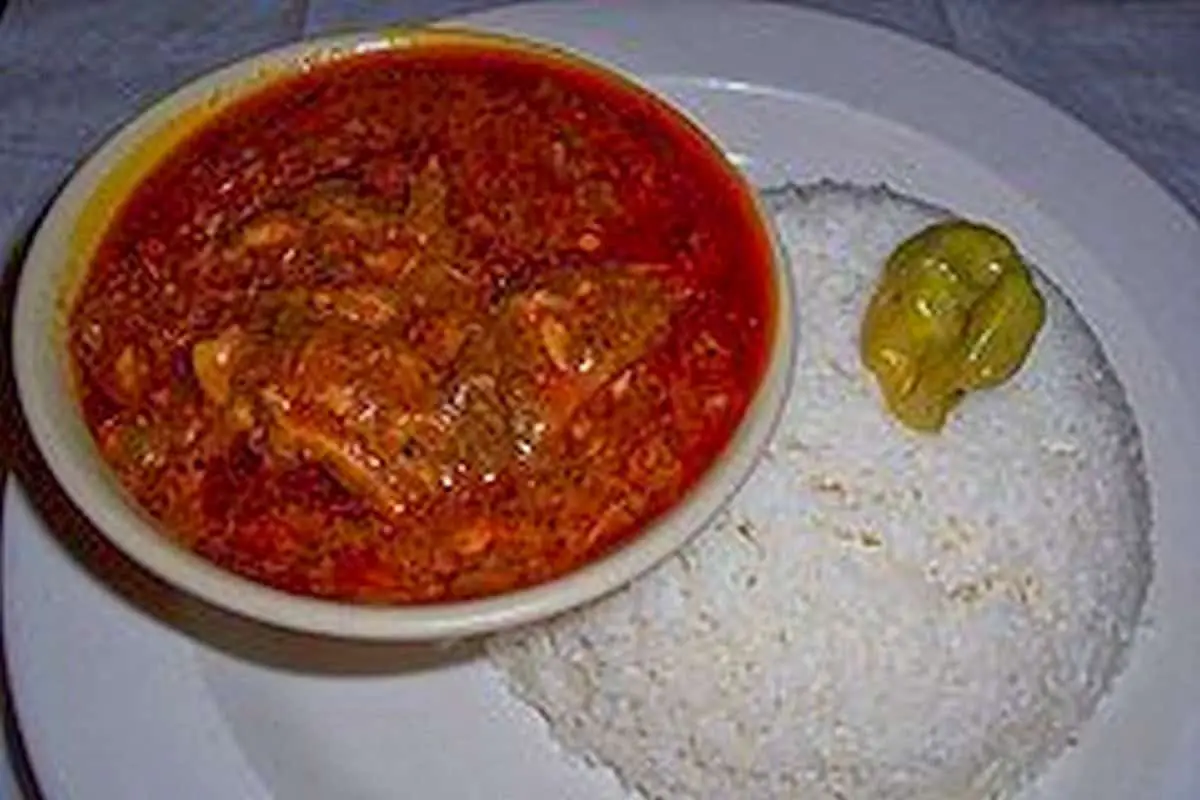 This is one of my favorite Senegalese food and personally I love it. My wife (Scottish) always ask for it, so that gives an idea of how good it might taste .. you've got to try it at least once 🙂 This is my own version of Soupou Kanja. Just the way I like it.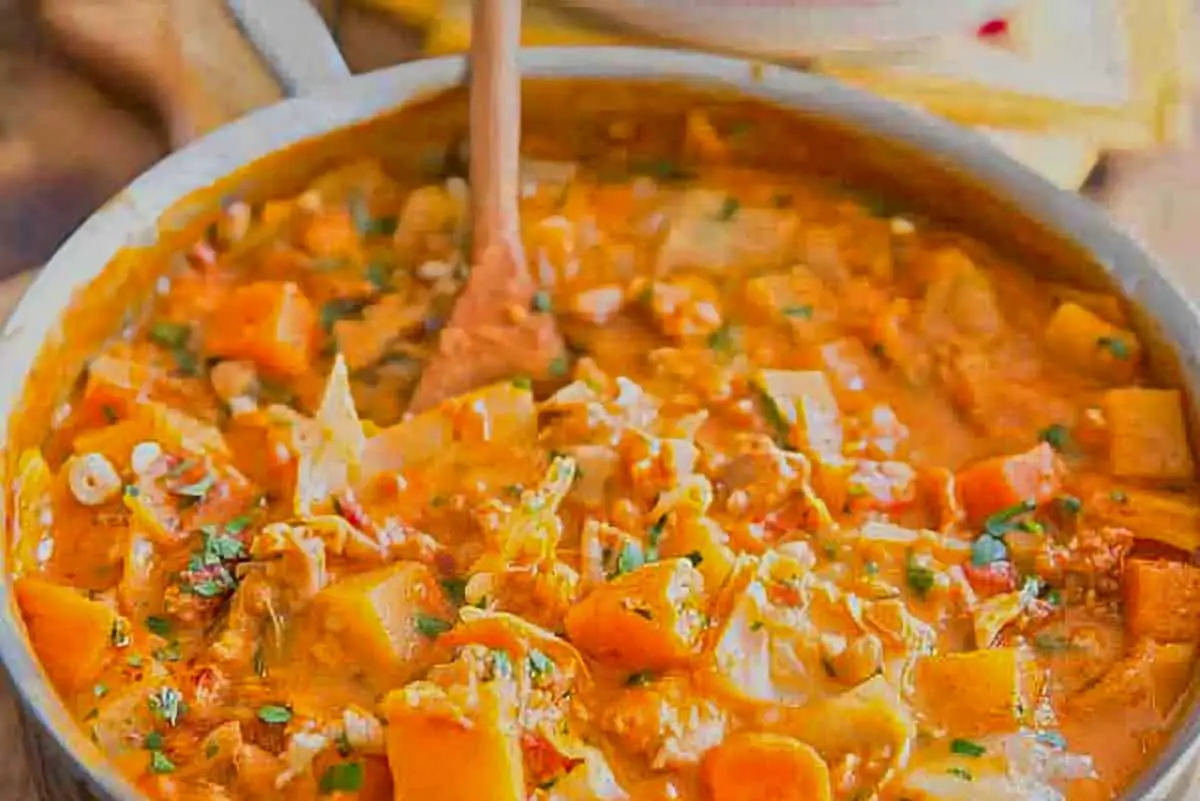 This Senegalese Mafé is a delicious and sumptuous Chicken stew that also happens to be chock-full of hearty chunks of sweet potatoes, carrots, rutabaga and cabbage, all blanketed in a creamy, slightly spicy tomato peanut sauce.
This was my first time making the West African stew at home, so I can't speak for its authenticity… What I can speak for, however, is it's utter yuminess! WHOA! This stuff is seriously good, and soooooo crazy tasty!
If you aren't familiar either, Senegalese Mafé is a very simple tomato peanut based stew, which is traditionally made with lamb or beef meat, although chicken can also be used, and then filled with all kinds of veggies, more typically cabbage and root vegetables, but I've seen a few versions which called for eggplant and/or zucchini…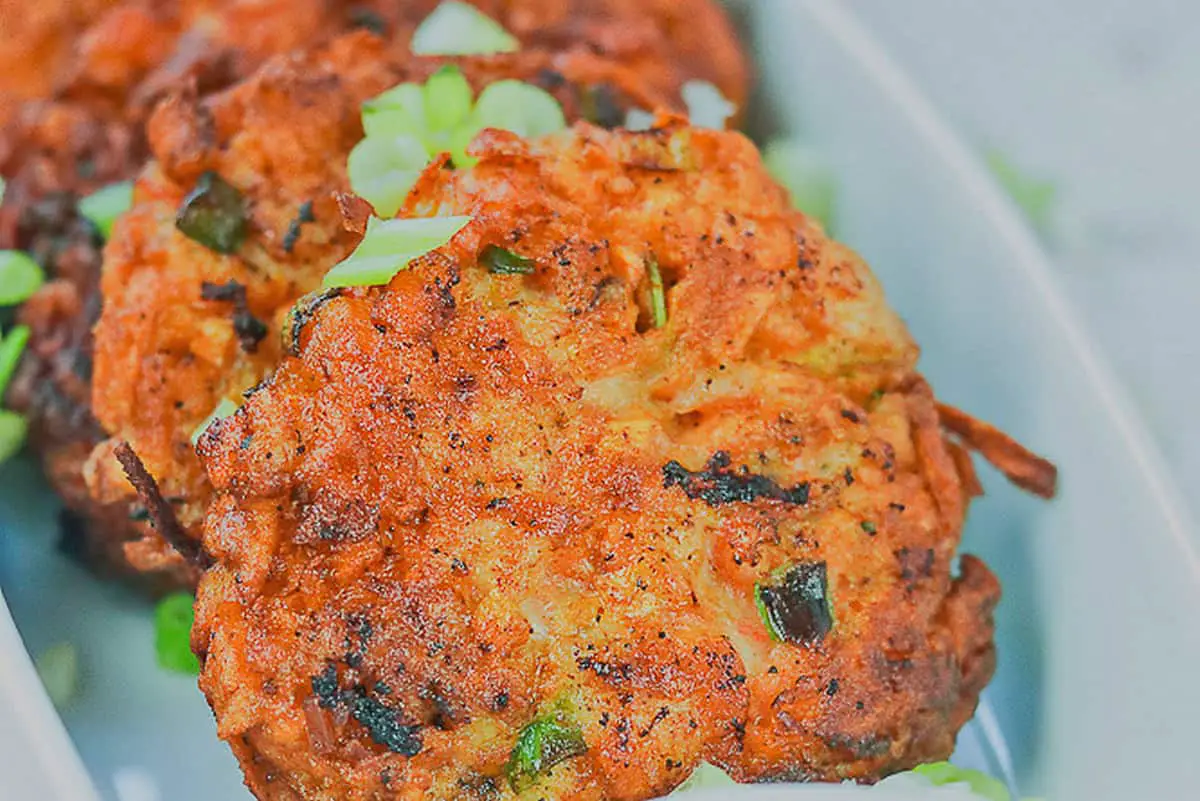 These fritters come from Senegal's large Vietnamese community. Celebrate African food – Asian style! The first time I went to a Senegalese restaurant I was surprised to see things like Spring Rolls on the menu. I would later learn that Senegal has a large Vietnamese population.
These Senegalese Sweet Potato Shrimp Fritters were one of the Senegal recipes I fell in love with when I visited Le Grand Dakar Restaurant here in Brooklyn. Sadly, the restaurant has since closed so the only way I can enjoy delicious Senegalese food is to make it myself or find another restaurant I like as much as Le Grand Dakar.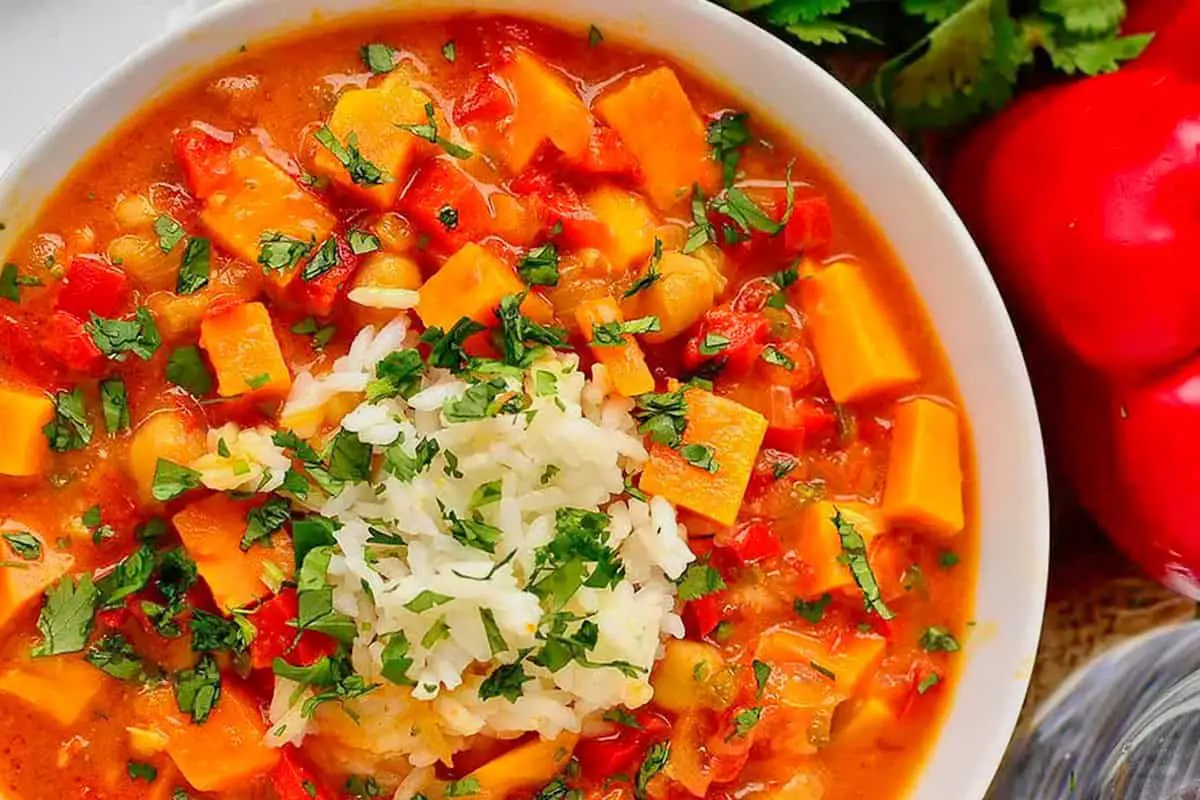 Senegalese Soup is a healthy, vegan soup Senegalese recipe that's chock-full of sweet potatoes, chickpeas, warming curry and coconut milk. Easy, quick, and delicious! Senegalese Soup is chock-full of healthy ingredients like sweet potatoes and red pepper, flavored with warming curry plus a surprise, secret ingredient, and beefed up with cooked white rice and creamy chickpeas.
The soup features sweet potato and chickpeas, is flavored with curry powder and coconut milk, and the secret ingredient? Peanut butter! I know, I know – sounds strange but the combination of all these ingredients makes for one of the most interesting, cravable, and balanced soups I've had in ages. It's a must try Senegal recipe that you'll be thinking about until you actually make it.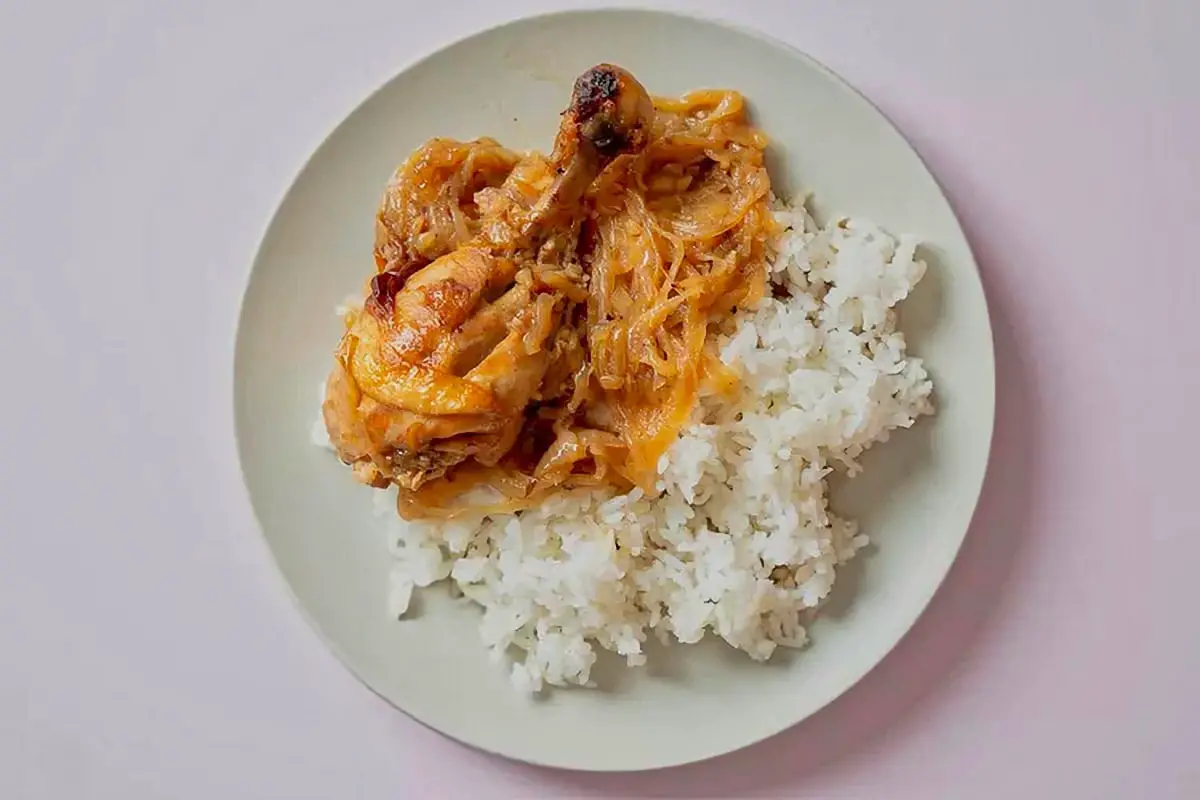 A citrus-forward version of your favorite stewed and smothered chicken-and-onion dishes. I eventually did learn its name, and that it's from the Casamance region of Southern Senegal. The Senegalese recipe also reflects the area's history as a former French colony, since it's known both as poulet yassa (in French) and yassa ganaar (in Wolof).
Most of its flavor comes from the relatively large amount of caramelized onion, which provides considerable depth of flavor and color. It also gets a nice tang that helps round out and cut through the richness and sweetness of the onions with the addition of lemon and/or lime juice and a little mustard.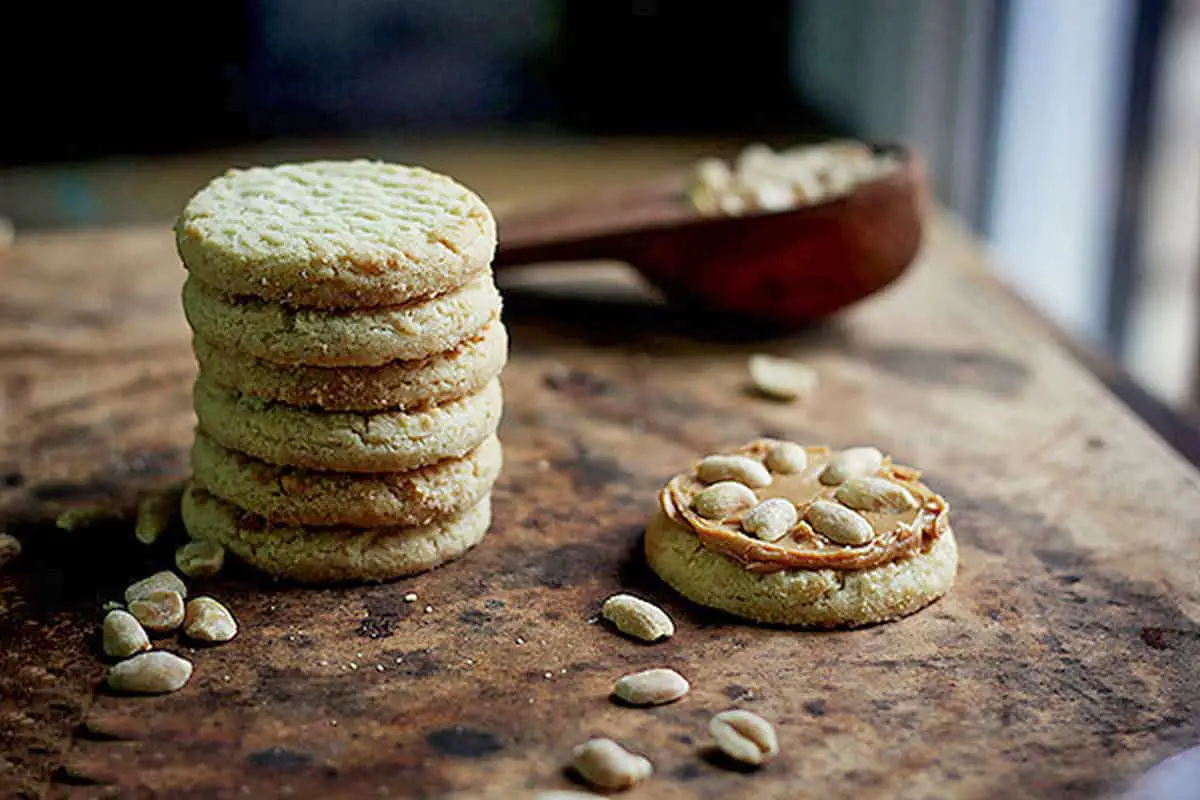 In French, Cinq Centimes means Five Cents. Don't be fooled by the name. This isn't the sort of Senegalese recipe that must be studied like a terrible, paragraph-long math problem. This is not a prerequisite to calculus, or even rocket science. This is a snippet – a slice of a dream from Senegalese street vendors. A one-two-three treat worthy of any snack time.
Every step is ridiculously easy. The hardest part will be keeping your sweet, adoring Mr. Picky from sniffing the cookie tray out and eating the entire shebang, so that you have to go and arm yourself with more supplies and an extra secret spot to stash them in.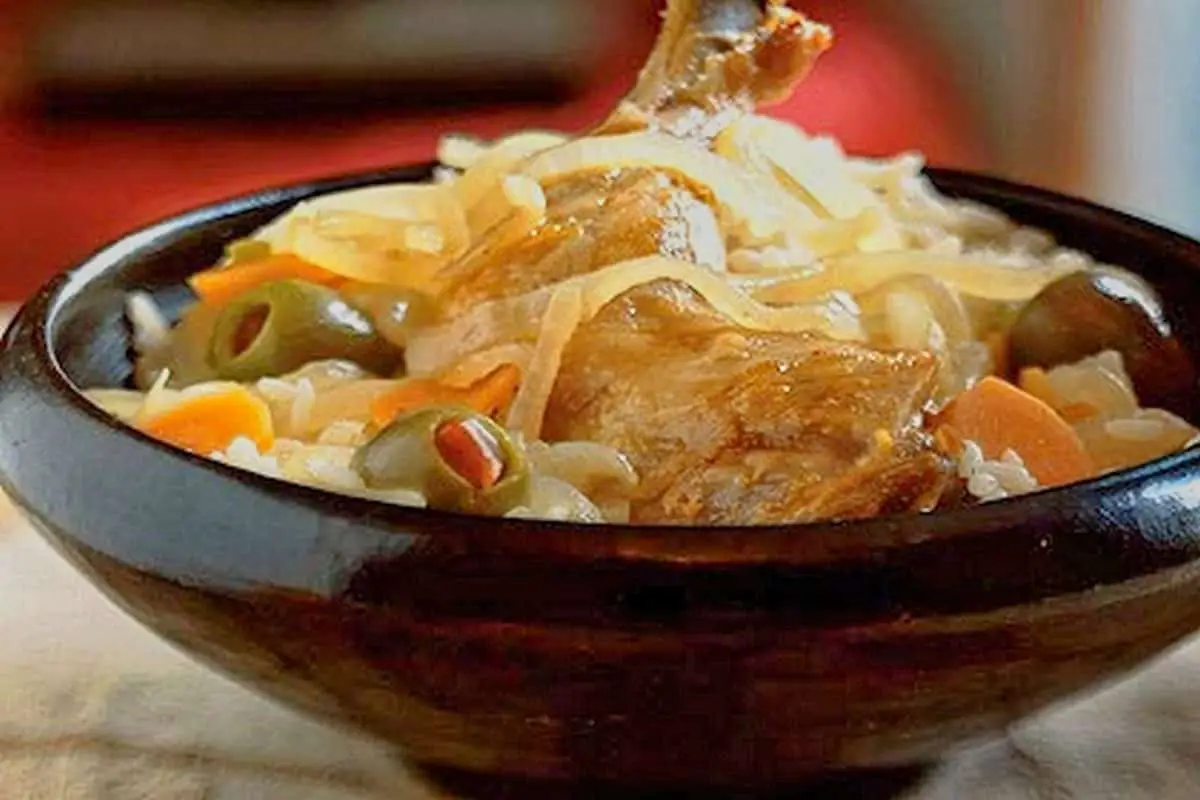 This chicken stew, called yassa in Senegal, is the first Senegal food I tasted on the continent. Now, it's my good luck Senegal recipe. I had to look up where Senegal is. It's in far western Africa.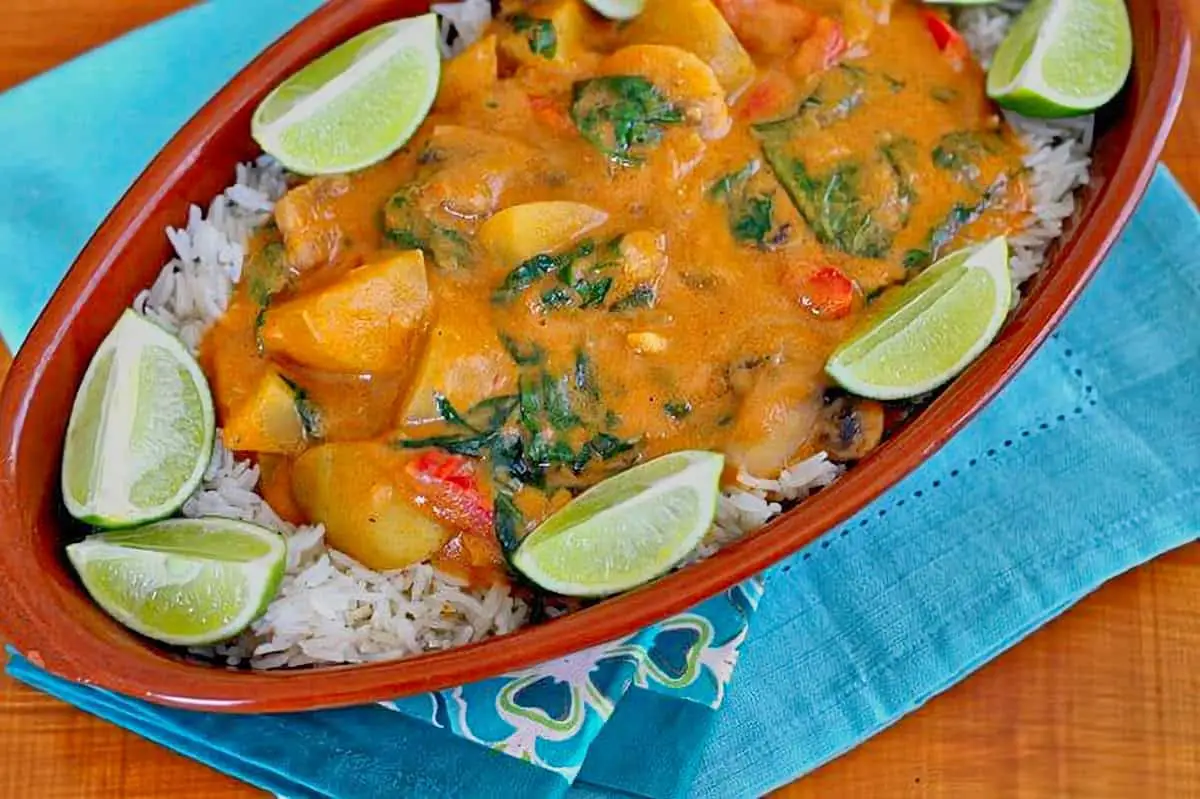 This month Food of the World takes us to the West African country of Senegal. Peanuts are the primary staple crop of Senegal and they're featured in this vibrant vegetable and peanut stew flavored with peanut butter and ginger.
I mixed and matched Senegal recipes from Sun Basket blog (no affiliation) and Nigerian Lazy Chef for inspiration. I made substitutions to suit what I had on hand. We were happy with the result although I wish I'd used less potato even though I was using up what I had on hand. Next time I'll swap some of the potatoes for carrots.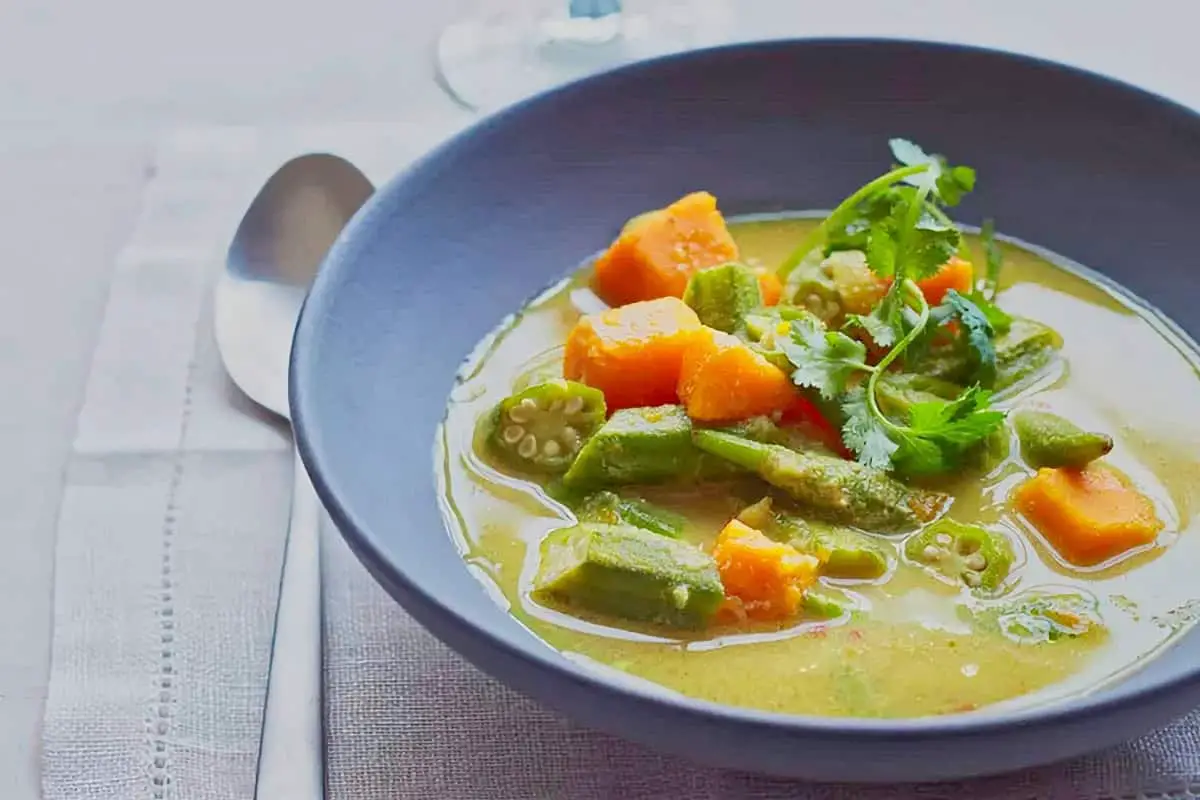 This vegetarian stew is rich and satisfying. Its creamy texture comes from the cashew butter that's stirred in at the end.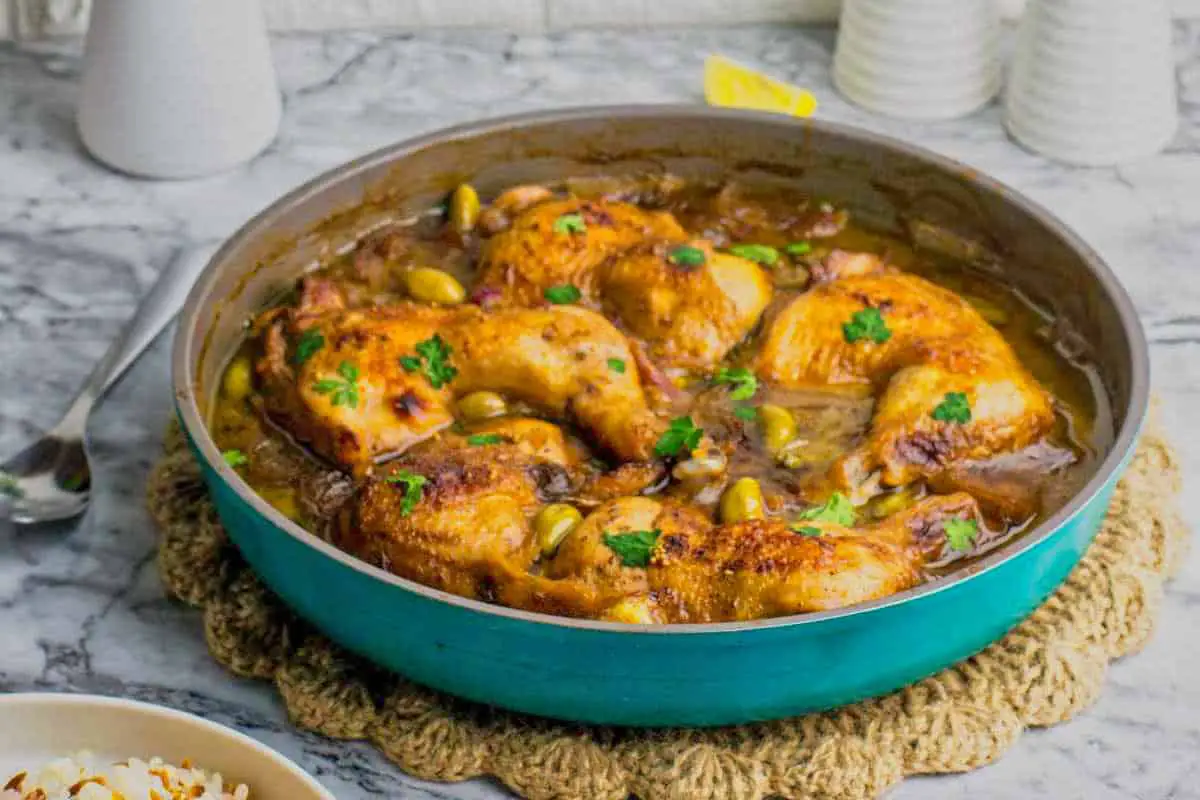 Are you looking for a delicious and easy-to-make African dish? Look no further, because today we are cooking Senegalese Yassa chicken!
This Senegalese recipe is very popular in Senegal and Gambia and is made with simple ingredients: chicken, onions, lemon juice, garlic, salt, and oil.
The chicken is marinated in a mixture of lemon juice, garlic, and salt before being fried with the onions. The result is a succulent Senegal food that will tantalize your taste buds!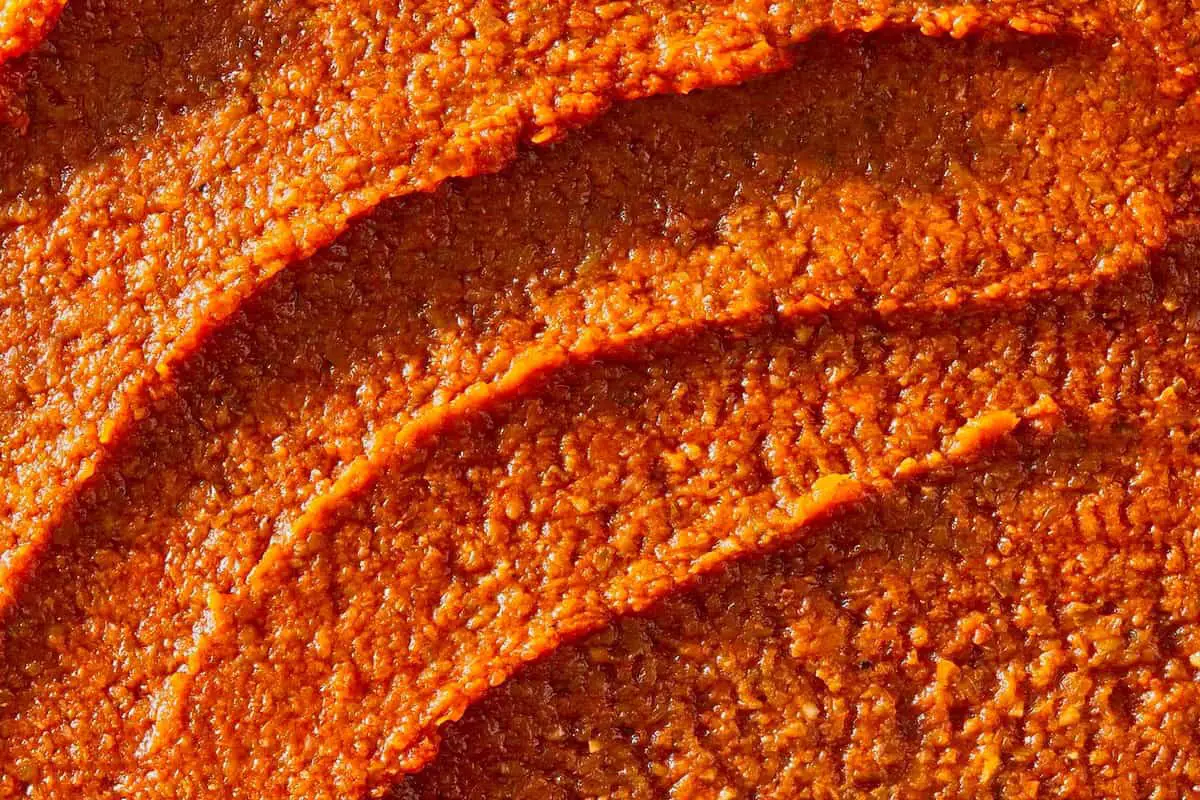 I have a confession to make: In my Senegalese home, I do not own a food processor. Though this Senegalese recipe is written to use the machine, when I cook here, my approach utilizes the most traditional and authentic techniques and equipment. I use a standing guna, or mortar and pestle.
I add ingredients little by little so as to not overwhelm the guna and send hot pepper juice flying toward my eyes. I start by pulverizing the black peppercorns into a powder and then add the peeled garlic.
---
You May Want to Join Our Boondocking Group on Facebook For More Information
You May Want to Join Our Campfire Recipes Group on Facebook For More Information
For More Photos Visit Our Instagram at World Recipes Daily – Our Big Escape
Discover our unique product testing journey at Our Big Escape. We bring real-world experiences and adventures into every review, ensuring authenticity and reliability. Dive into our process at
How We Test Products: A Journey of Discovery and Trust
, where every product is an adventure tested.