Last updated on September 27th, 2023 at 12:42 am
From traditional favorites like jollof rice to lesser-known Guinea foods like akara and yam porridge, there are plenty of Guinea recipes worth exploring. Whether you're a home cook or a professional chef, this article is here to help you discover the flavors of Guinea. Read on to learn more about 7 Guinea recipe that are sure to add some global flair to your kitchen.
Are you a fan of exotic food but don't know much about Guinea's cuisine? Traditional Guinea recipes provide a diverse range of flavors that is sure to please any palate. From stews packed with nutrient-rich vegetables to spicy fish dishes, there's something on the menu that anyone can enjoy.
In this article, you will learn about the unique influences that have shaped the country's cuisine, discover the array of seasonal ingredients used to create Guinea foods, and explore some of the most popular Guinea recipes from the region.
We explore the history and culture of Guinea food, including its various regional cuisines and traditional Guinea foods. We'll take a look at the ingredients, cooking methods and meals that make this West African country a destination for food lovers. Prepare to be dazzled by the bold, bright flavors of Guinea food!
With 4.7 million people, Guinea has a rich and varied cuisine that combines both French and African influences. From peanut-based sauces accompanying grilled meats to aromatic sweet potato stews, there's something for every palate. You'll also learn about the traditional ways of preparing and presenting Guinea foods and the unique cultural elements that make Guinea food special. So get ready to embark on a flavorful journey and discover the incredible tastes of Guinea.
---
Want more ideas to round-out your Recipe Box?
A lot of great options are in these posts!
---
Incredibly Easy Guinea Recipes to Spice Up Your Meals
---
---
check out our video
---
---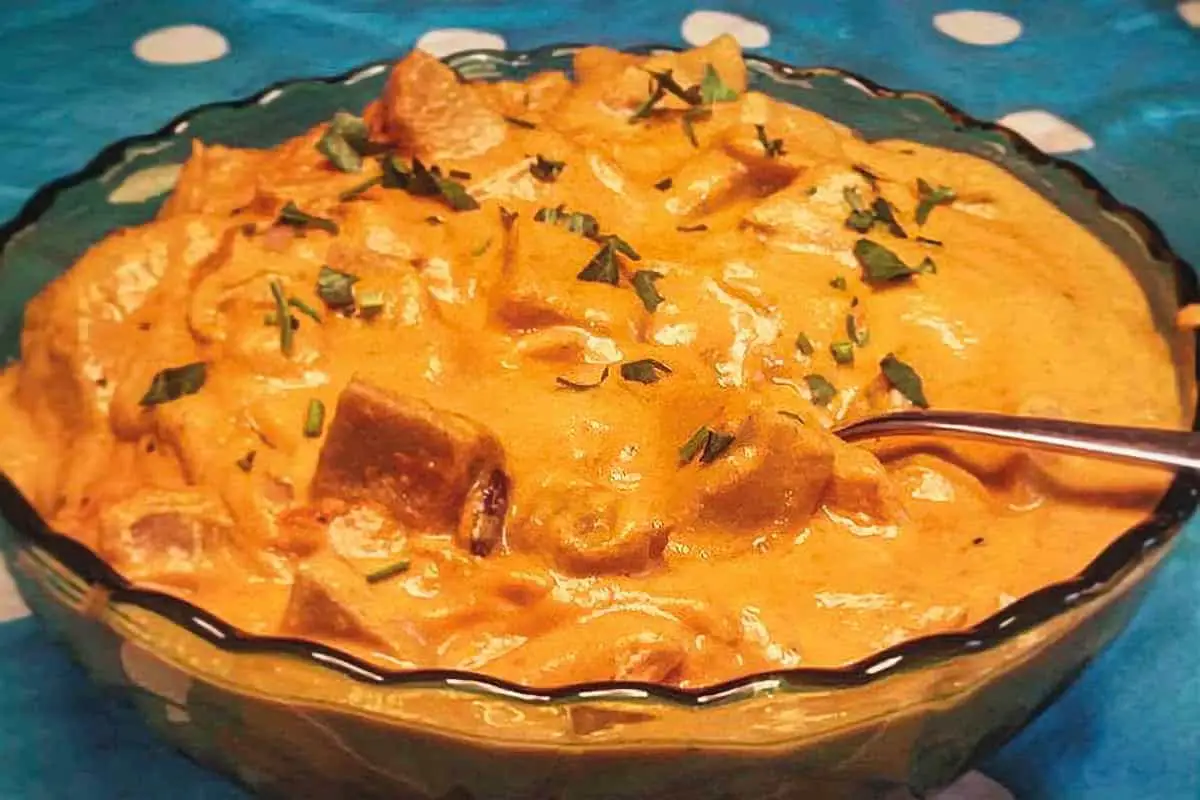 Caldo de mancarra is one of the most common and typical Guinea foods and cuisine, as the grain is one of the most common foods in the country. For those who don't know, mancarra is the Guinean name for the classic peanut.
Yes! Peanut cultivation — which grows well in the region's average temperatures of 26º — is one of the traditions and strengths of the national economy. Check out the Guinea recipe and some of the history!
Of indigenous origin, the great presence of the species of mancarra that reigns in the region today ( Arachis hypogaea ) has grown since the Portuguese brought the plant from South America, at the time of the navigations.
In the 1980s, the region where mancarra was produced was the Rio Grande de Buba, but with the weakening of the soil, plantations migrated to the regions of Farim, Bafatá and Nova Lamego, further north, close to the border with Senegal. Senegal is one of the biggest peanut exporters in the world.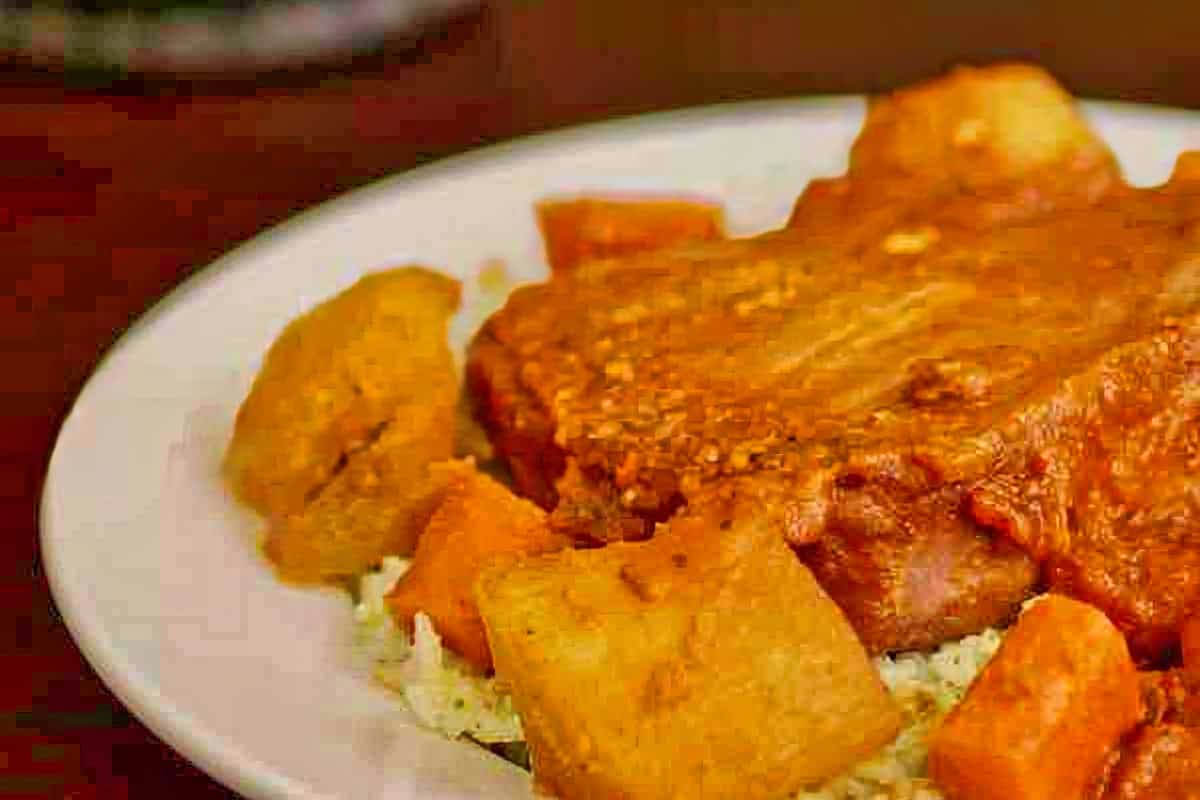 The yétissé Guinea recipe that I am featuring today is a Guinea recipe that consists of fish, cooked in a vegetable and tuber stew that includes eggplant, tomato, carrot, and cassava. Fish is traditionally eaten along the Atlantic coast in the Maritime Guinea region, but yétissé can also be prepared with chicken or beef.
This Guinea food is quite unique, starting with the composition and preparation of its thick sauce, typical of Conakry, which does not include spices but rather mixed vegetables that bring delicious flavors and an incomparable texture to yétissé.
The Guinea food is also prepared with okra. Those are not used in the stew but are ground separately to be incorporated into the rice as a sauce.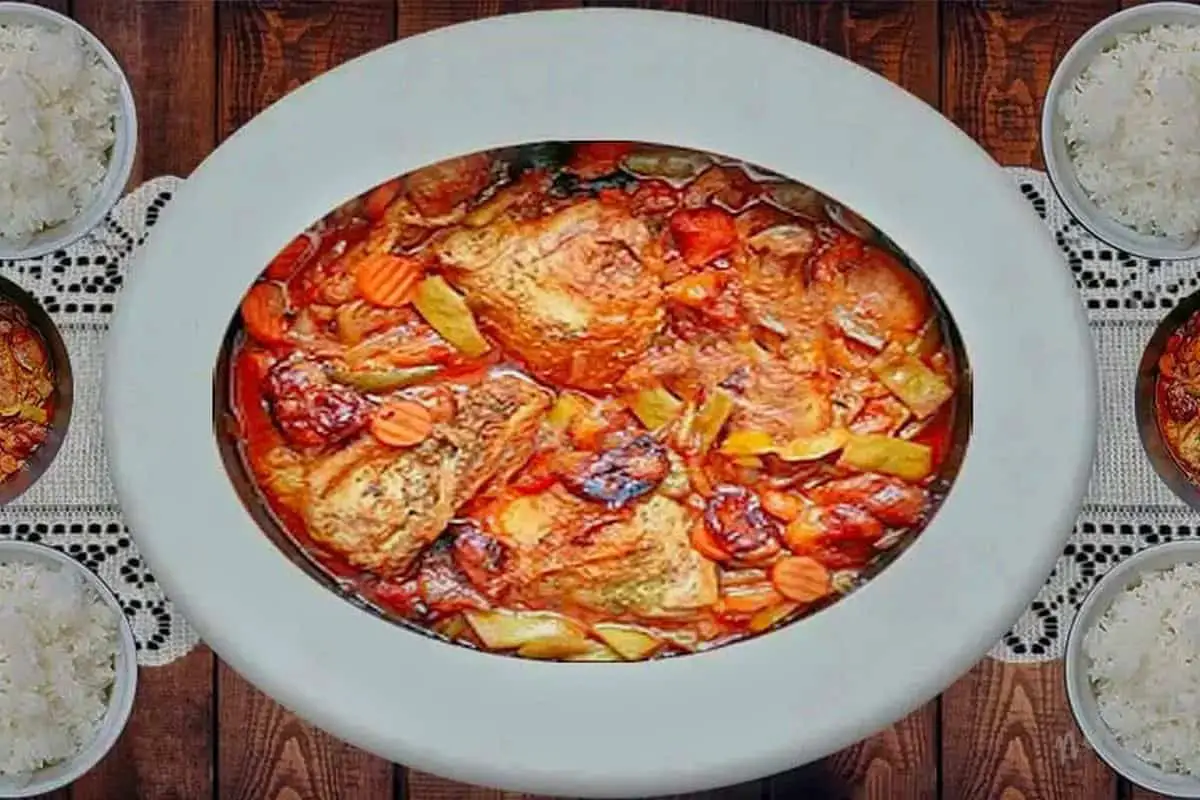 Poulet Yassa is a simple chicken Guinea food that is popular in the West African region. It is distinguished by an onion and lemon-infused marinade which tenderizes the tough meat of the African fowls found in these regions. This Guinea food is considered to be the national dish of Guinea although it is also prepared in neighboring countries like Senegal.
Today is a Guinea recipe. It was our "busy father", friend João Luís, who in these times has been enjoying African food, cooked to perfection by those in the know. The Guinea recipe for Caldo de Mancara sent here is as written!
We will transcribe the explanation here. For now, we know that "mancara" is the name given by Guineans to peanuts. And that the broth can be made with fish or with meat.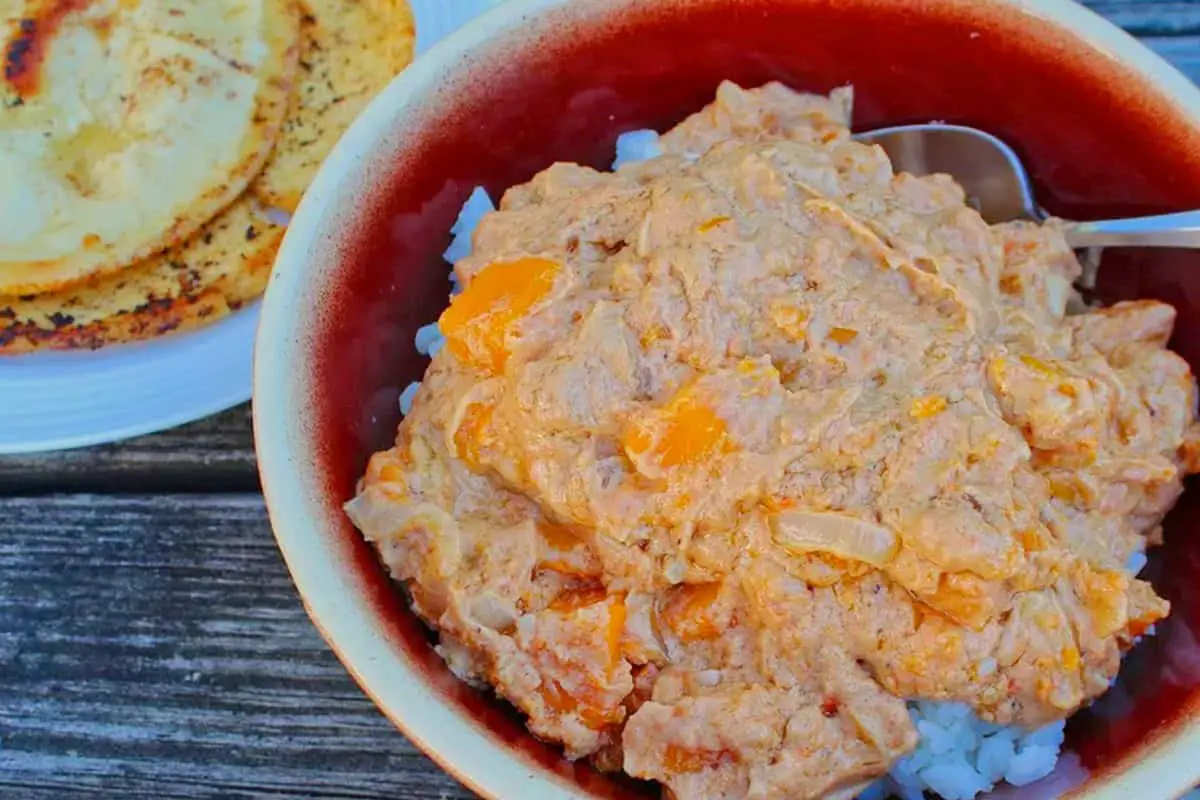 This peanut butter and butternut squash Guinea recipe is from the village of Cansamange in West Africa. I learned it while I was in the Peace Corps; it quickly became my favorite Guinea food! The authentic West African preparation requires squishing this by hand until the mixture is fairly uniform – a food processor also works. Serve over medium-grained rice. Okra sauce (folere) is a traditional accompaniment.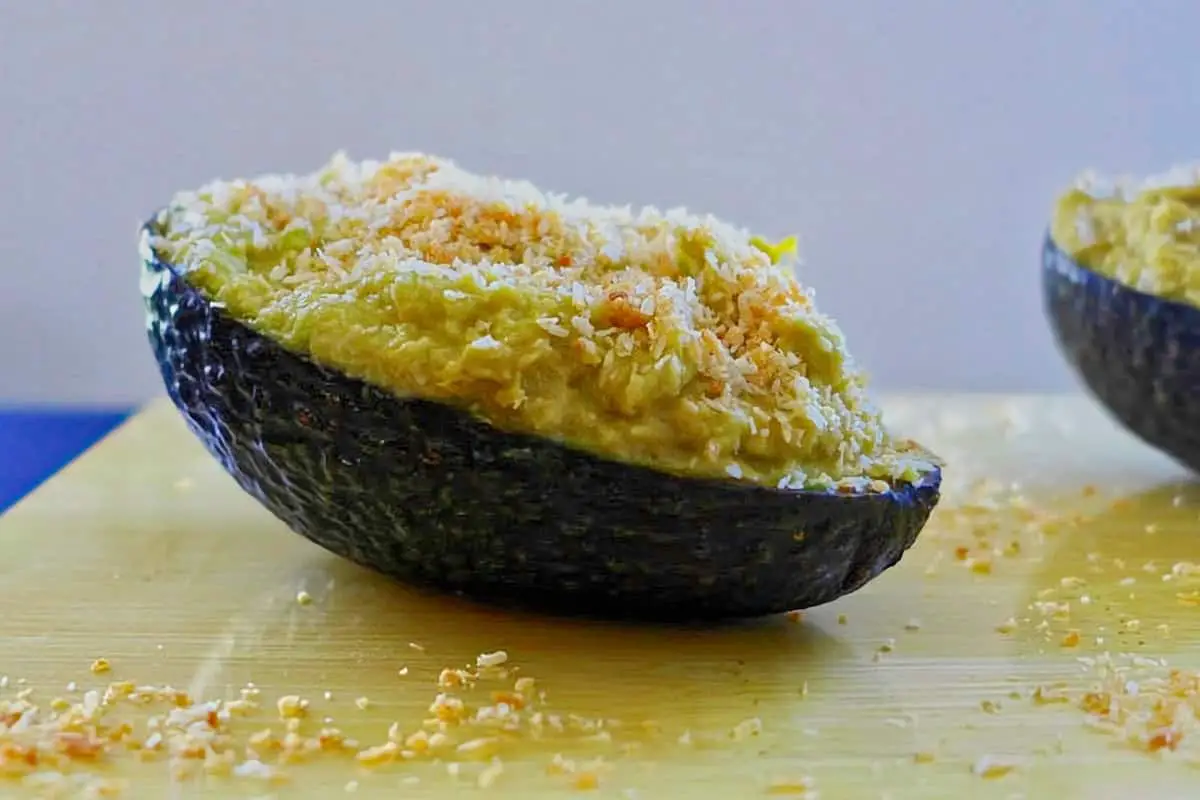 Guinea is a rather small state of West Africa with access to the Atlantic Ocean. Unfortunately, it is the third poorest country in the world. The region was a Portuguese colony from the late nineteenth century until the Independence of the country in 1974. This colonization has obviously influenced the culture, the language, but also the country's cuisine.
Abacate recheado com atum is an appetizer from Guinea-Bissau that is definitely a great culinary surprise. With ingredients like avocado, coconut or tuna, it would be hard not to be pleasantly surprised! Quite unusual associations for this appetizer from Guinea-Bissau. Indeed, if the avocado pairs really well with seafood like tuna, smoked salmon or shrimp, adding coconut or whipped cream is quite unusual.
We already tried the association of canned tuna and coconut in mas huni, this very unique Guinea recipe from the Maldives.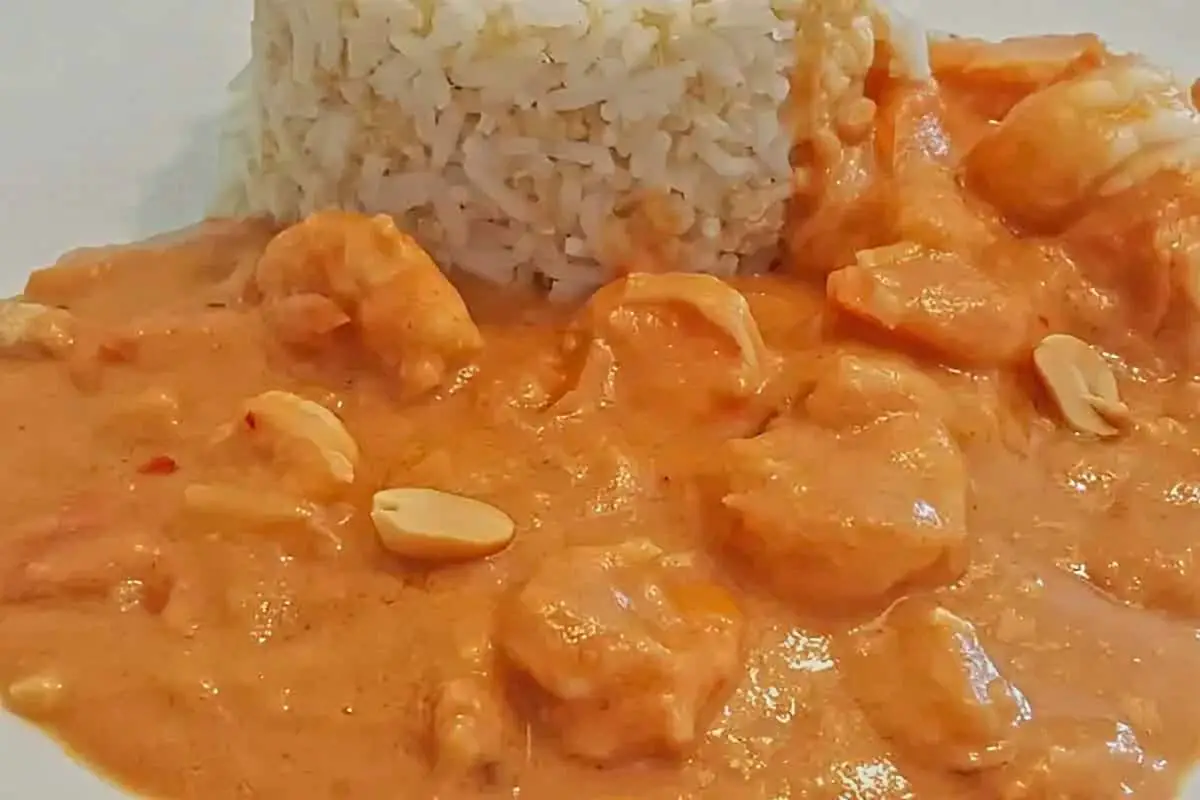 The "Caldo de Mancarra" (Mancarra Stew) is one of the most well-known traditional dishes of Guinea-Bissau cuisine, and the production of the main ingredient that gives the Guinea food its name is very common in this African country, being an essential part of the local agriculture. Curious to know what it is? "Mancarra" is the Guinean name for peanuts.
During a visit to a restaurant in Lisbon that serves typical dishes from several Portuguese-influenced African countries, I saw the mancarra stew listed on the menu and my curiosity was piqued by the description. The traditional stew is made with chicken, but as we don't eat this protein (we are pescetarians), I decided to research some Guinea recipes and make a version with shrimp.
Summing Up: How To Prepare 7 Delicious Guinea Recipes with Ease and Guinea Food
The traditional cuisine of Guinea is an exciting culinary journey through the flavors of West Africa. From savory sauces to delightful desserts, these recipes are characterized by unique spices, tropical fruits, and an array of local ingredients. By exploring the delicious flavors of Guinea, you can bring the spirit of West Africa into your own home.
By delving into the culinary landscape of Guinea, you can experience a world of flavors that are vibrant, varied, and unforgettable. The recipes are simple and accessible to create, allowing you to bring the country's vibrant culture into your kitchen. "As we cook, we are able to experience something bigger than ourselves — a common thread that unites us all," says one West African chef.
As you explore Guinea's recipes, you can discover the traditions and culture of West Africa and find delicious, unique dishes to add to your own culinary repertoire. So, the next time you're looking to try something new, why not explore the flavors of Guinea and experience a world of unforgettable tastes.
Healthy and delicious guinea recipes have something to offer to everyone. From easy-to-make dishes like Guinea Pepper Soup to delectable desserts like Peanut Butter Marmalade Slice, these recipes offer nutritious ingredients and a unique flavor combination. Guinea cuisine is truly unique, and it's worth exploring if you want to experience something new. When it comes to cooking, sometimes the only limit is your own imagination – so let guinea recipes be your guide towards a creative and delicious journey.
---
You May Want to Join Our Boondocking Group on Facebook For More Information
You May Want to Join Our Campfire Recipes Group on Facebook For More Information
Discover our unique product testing journey at Our Big Escape. We bring real-world experiences and adventures into every review, ensuring authenticity and reliability. Dive into our process at
How We Test Products: A Journey of Discovery and Trust
, where every product is an adventure tested.