Whether you're already familiar with Nigerian recipes or are just discovering them, this article is sure to tantalize your taste buds. The flavors entrenched in Nigerian recipes have a rich, vibrant history stretching back thousands of years — and these recipes are as delightful as they are nourishing.
Here, we'll dive into some of the most popular Nigerian recipes — from jollof rice and okra soup to abacha and akara. We'll also offer step-by-step instructions on how to make them yourself, so you'll feel confident creating these Nigerian foods in your own kitchen.
Nigerian Food
With a melting pot of cultures from all over the world, Nigerian recipes have adapted and evolved to create a unique flavor unlike any other. From spicy soups to savory stews, Nigerian food is a sensory experience bursting with bold flavors and aromas. With dishes representative of different regions, you are sure to find something to tantalize your palate no matter where you are in Nigeria.
Whether it's the sweet and sticky jollof rice, the warming Egusi soup, or the delectable luwo stew, we'll take you on a delicious journey to uncover the flavors of Nigerian cuisine. Let's explore what makes Nigerian food so special!
---
Want more ideas to round-out your Recipe Box?
A lot of great options are in these posts!
---
12 Easy Nigerian Recipes To Spice Up Your Dinners
---
---
check out our video
---
---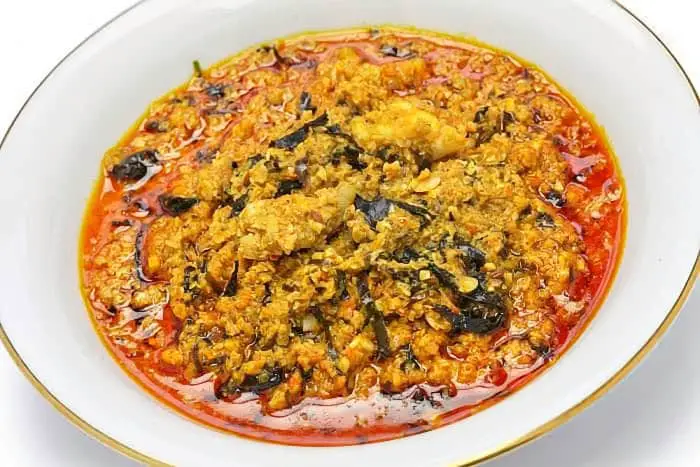 Egusi is a Nigerian recipes name for the seeds of plants like squash, melons, and gourds that, when dried and ground become a staple ingredient in many Nigerian foods. Particularly, in Nigerian culture, egusi is popular with pounded yam. These seeds are rich in fat and protein, and add these essential nutrients into West African Cuisine.
Nigerian Egusi Soup is a Nigerian recipes thickened with ground melon seeds and contains leafy and other vegetables. It is one of the most popular soups prepared by most tribes in Nigeria with considerable variation and often eaten with Nigerian foods like Pounded Yams. Prepare it with goat, beef, fish, or shellfish
The Nigerian recipes for red features my favorite Nigerian tomato stew using farm raised ram meat which adds a distinct, delicious gamey flavor! Tomato stew is a staple eaten all over West Africa with some ingredient variations based on culture and individual preferences. Between this and ofada stew, another Nigerian red stew staple, this is probably even more common in Nigerian households due to its ease of preparation.
What ties all of the different stew variations together is that they are commonly made with blended tomatoes (sometimes with onions and peppers), cooked with some oil and some type of protein.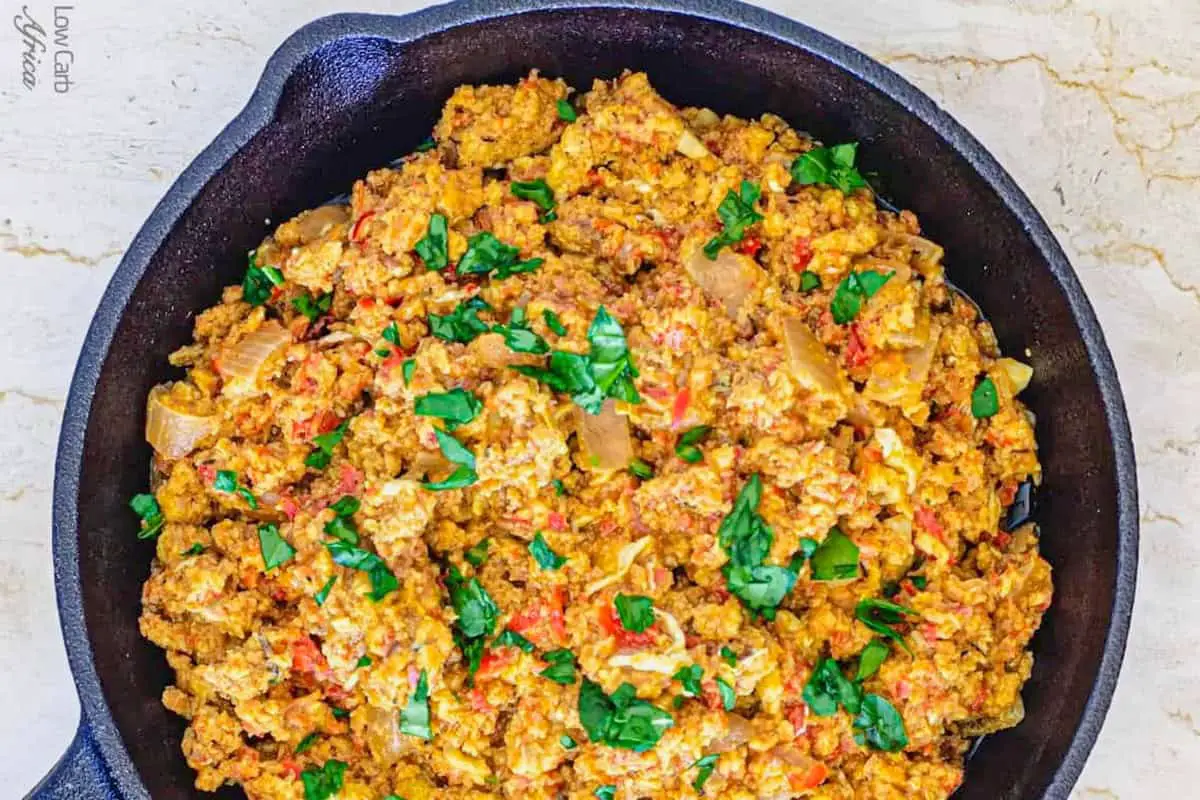 This Nigerian recipes for egg stew is one of the easiest and quickest Nigerian stews you can make. It tastes incredible and will leave you begging for more! Egg stew is a favorite in many households in Nigeria due to its versatility. You can eat it any time of the day – for breakfast, lunch, or dinner. 20 minutes is all it takes from start to finish.
This egg sauce recipe might look like a light dish but looks can be deceiving. It is actually very filling and nutritious. It is also beginner-friendly, so you can't go wrong with it!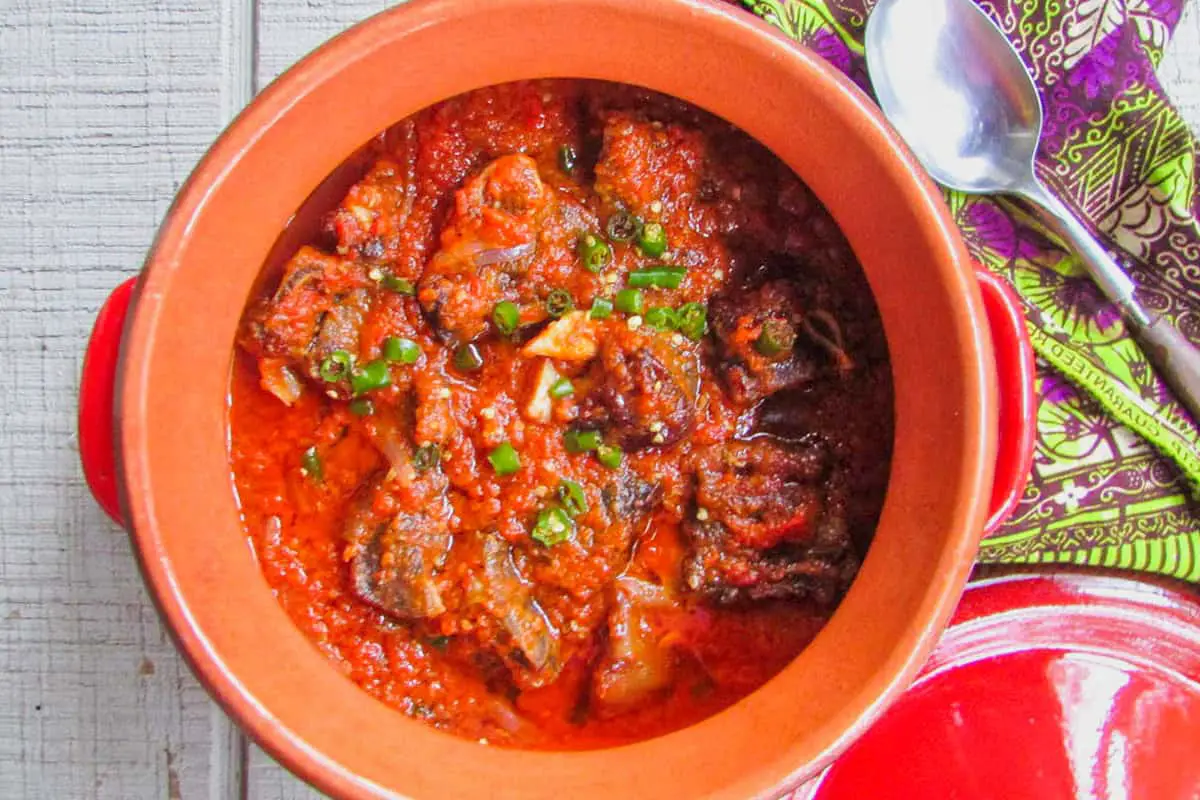 During the holidays, my father(God rest his soul) always had a goat and chickens butchered for us and the rest of his extended family. Apart from the goat meat and offal pepper soup, there was always the goat meat stew. This stew was always prepared by my mother and my father's sister (may God rest her soul).
It was made with fresh tomatoes and red rot pepper. During those times, the kitchen was at the back of my father's house and all I did was watch from the window of my mother's bedroom until I was old enough to help in the kitchen. Helping in the kitchen was never my strongest point.
I was made to crush the tomatoes and peppers with the mortar and a pestle. Tedious? Absolutely! And it made the cooking process take a whole day.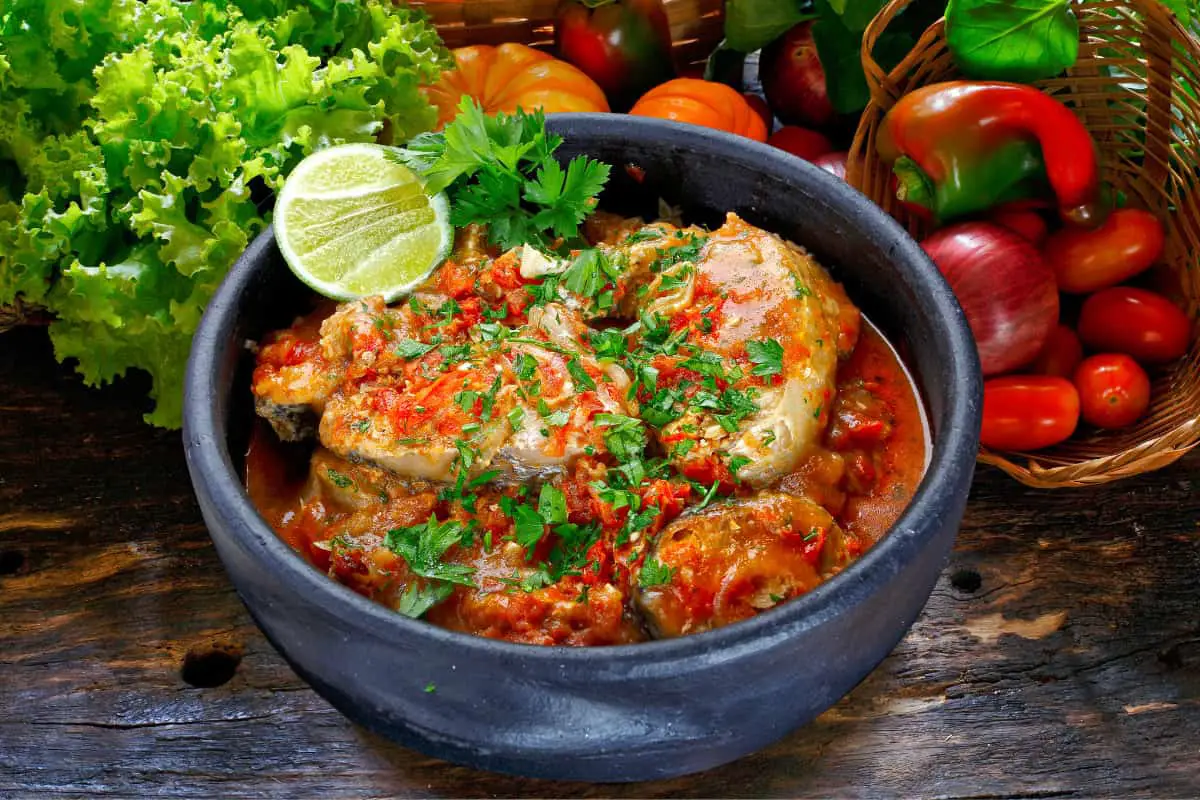 This Nigerian fish stew is sure to win your heart. What better time to make this than now.. It's happening in our kitchen today too. Christmas is in the air and we are making fish stew. Yayyyyy….. lol. No biggie I know right? But it's it's kind of a biggie in my kitchen for real. Reason? Fish…. sadly isn't a popular menu in my kitchen.
This Nigerian recipe will convert even the pickiest of eaters. Follow the easy tips.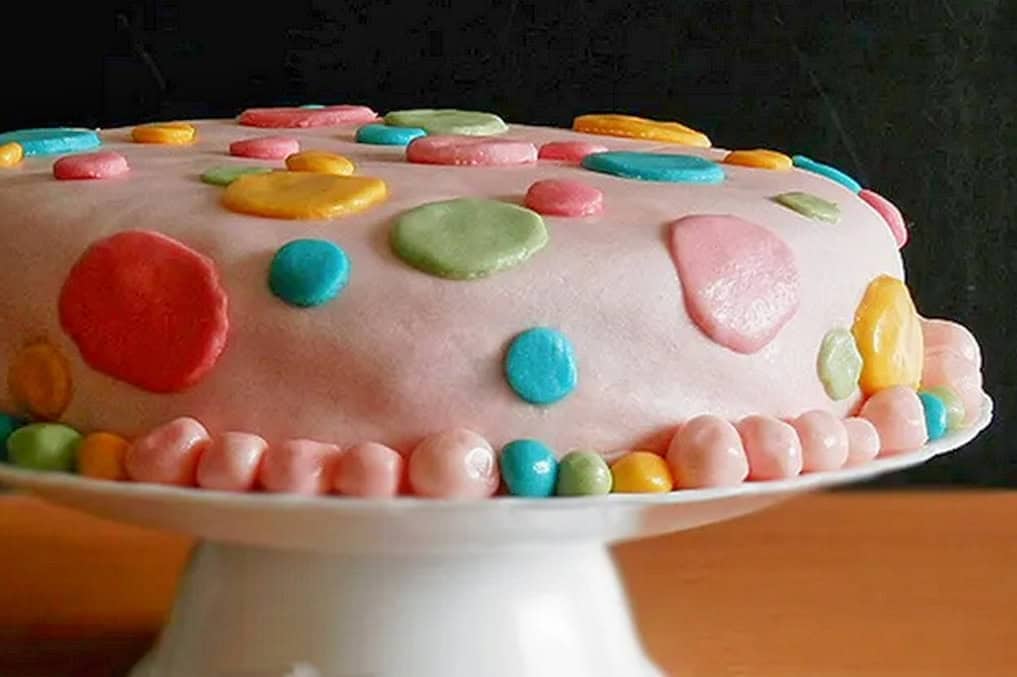 This Nigerian Cake is soft, dense and absolutely delicious. Nigerian Cake is super rich, dense and absolutely delicious. It is a variation of the conventional butter/pound cake and does not fall apart or crumble when cut into slices.
If you've ever attended a Nigerian Wedding or birthday party and wondering how the cake was made; here's a detailed Nigerian recipe you'll surely enjoy.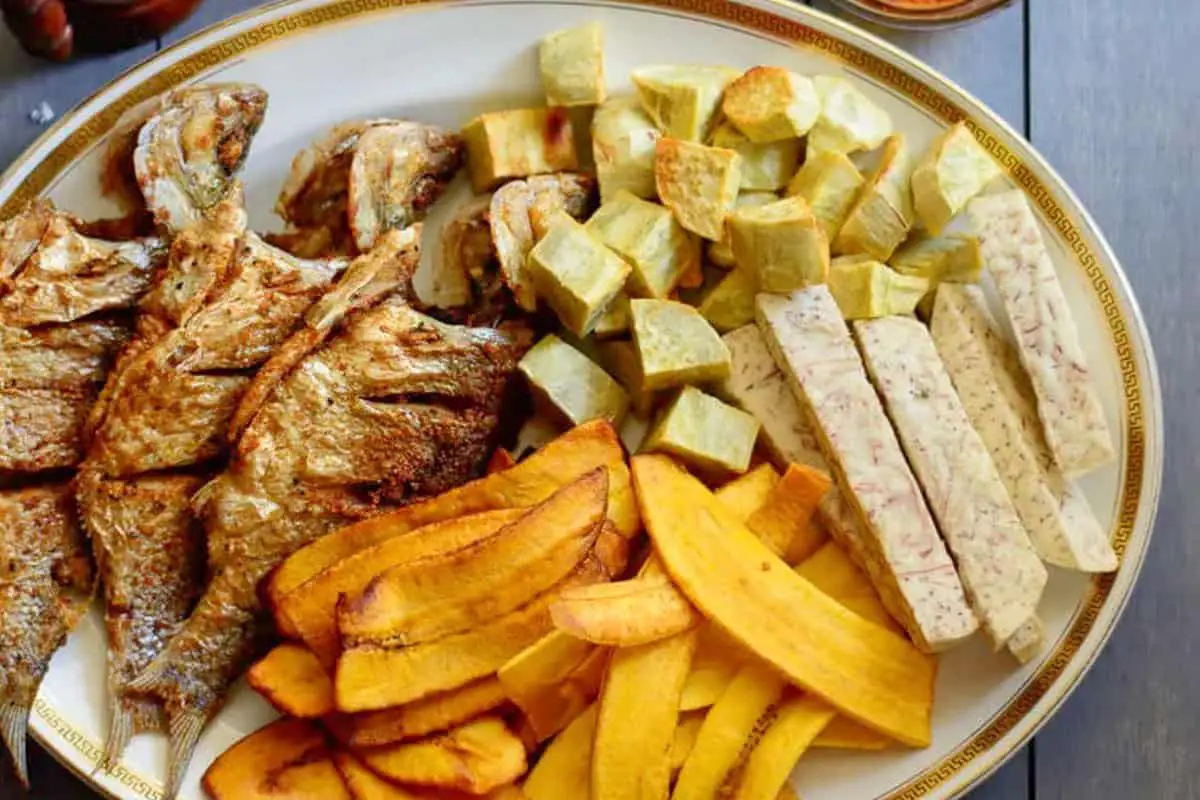 In this delicious Nigerian recipe I demonstrate how to fry fish using the Nigerian style of marinating and seasoning with caught fried perch served with a variety of chips.
Classic, western fish are usually fried in a batter and served with potato chips or the like. Nigerian fried fish omits the batter. In this Nigerian recipe, I serve freshly caught fried perch with fried sweet potato cubes, fried cocoyam (taro) chips, and some plantain chips as sides.
I prepared the plantain chips just like in my previous Nigerian recipe with the chips just cut a little differently. My choice of perch was sentimental (based on the story above) but the Nigerian style of frying fish can be applied to any fish of your choice with the promise of very spicy but delicious results!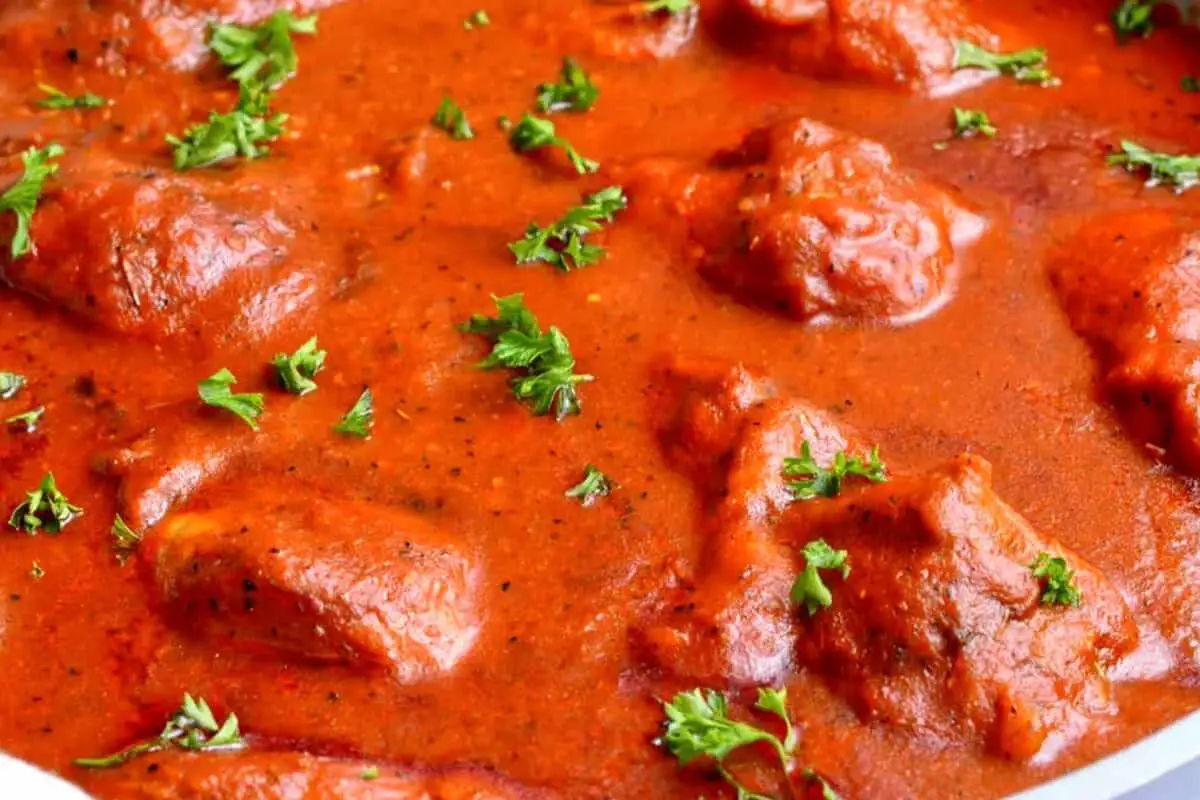 The Nigerian Chicken stew is a thick, hearty stew made with bell pepper, tomatoes onions, aromatics, and seasonings. We all have memories of our mothers cooking and the Nigerian foods she made for us as kids. A couple of these Nigerian foods stay with us from childhood to adulthood. One such dish is this simple, yet delicious Chicken stew. It is a hearty home-style stew Nigerian recipe. It's Deep, rich, and flavorful.
The African Chicken Stew is one of the easiest Nigerian foods to make from scratch and is great for any time. I have used the chicken drumsticks in this Nigerian recipe, however, any part of the chicken will also work for this. I also use a whole chicken cut into parts and the chicken thighs depending on what I have at hand.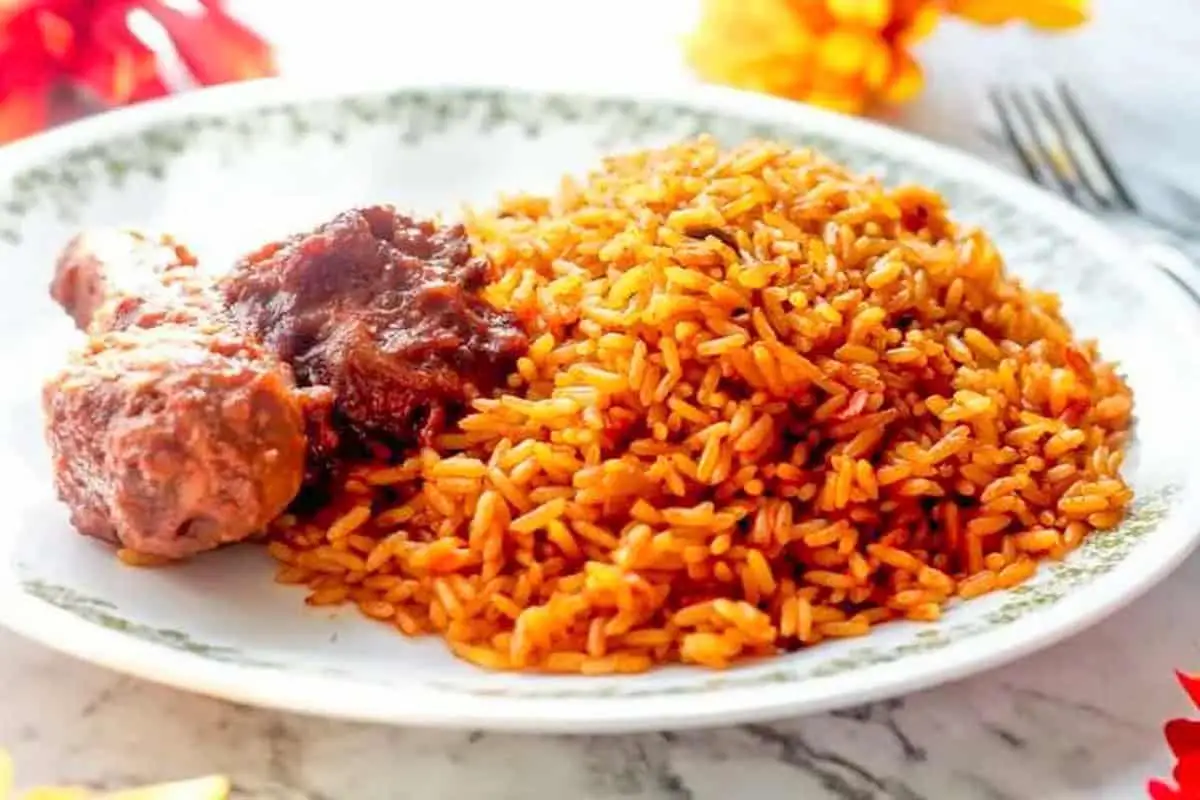 Jollof rice is a very common Nigerian food prepared in many African countries and each Nigerian recipe differs depending on the nation. I specifically prepare the Nigerian party jollof rice which I still feel is one of the best Nigerian recipes out there (not being biased, just stating facts LOL)
Party jollof rice is commonly the most sort after type of rice, because of its very unique taste. Most people feel the unique taste comes from preparation using firewood, but that isn't always necessarily the case.
For me, it's impossible to make rice with firewood, since my apartment complex doesn't necessarily allow one to grill, let alone smoke anything. But I'm going to give you a Nigerian recipe that comes close to the wonderful taste of party Jollof without any firewood.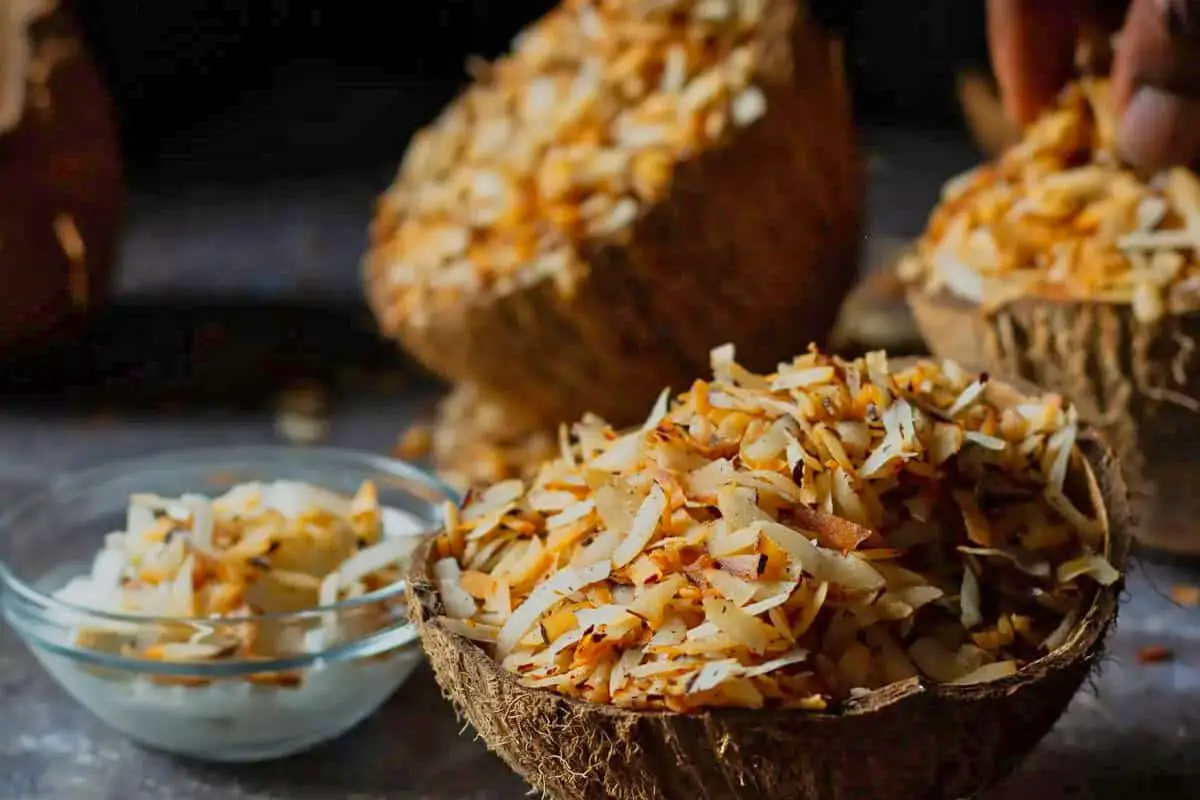 This Nigerian coconut candy is a popular street snack enjoyed by Nigerians and is eaten by itself, or can be served as a topping for ice-cream, yogurt, and even with garri.
Nigerians love their street foods! Sweet, savory, spicy, salty and even bitter, all can be found on the right street corner or roadside. This Nigerian coconut candy is one of popular street snacks enjoyed by people all over the country.
It was common to have many of our visiting relatives bring this along as a treat whenever they stopped by our house, since it was likely to be one of the many snacks sold along the roads linking major Eastern cities in Nigeria with cities in the west like Ibadan and Lagos (where I grew up if you're not already aware).
Nigerian Buns are some of the easiest African snacks you can make. This Nigerian recipe for deep fried buns is another delightfully tasty Nigerian street food or snack that requires just a few ingredients and delivers outstanding results. This is the kind of snack you definitely won't want around you if you are on a weight loss journey. Like puff puff, you get hooked on the first bite.
Before I ever knew what Hot Cross Buns were, these Nigerian buns were what I pictured each time I heard the nursery rhyme Hot Cross Buns. To think I actually thought it was Hot crust buns always makes me laugh.
These sweet Nigerian buns are crusty on the outside and soft and warm on the inside. Perfect for a hot cup of tea, coffee or hot chocolate.
Nigerian Fried Rice is a very simple yet delicious Nigerian recipe. This version relies on a ton of fresh vegetables, Beef Liver, and a little bit of oil for crisping it up. The added beef liver gives the fried Rice a very nice rich but subtle taste, and this is why it is one of the most popular choices in Nigeria. Though you can also use Shrimp or any protein you'd like.
This fried rice is entirely different from the popular Asian Chicken Fried Rice because the depth of the taste in the latter comes from the Soy sauce while the depth of taste of the latter comes from the Curry powder, Thyme, Seasoning cubes, and of course the abundance of vegetables like Carrots, Green beans, Peas, sweet corn, and Onions.
---
You May Want to Join Our Boondocking Group on Facebook For More Information
You May Want to Join Our Campfire Recipes Group on Facebook For More Information
For More Photos Visit Our Instagram at World Recipes Daily – Our Big Escape