Last updated on September 27th, 2023 at 12:30 am
Are you looking for amazing Namibian recipes to add to your cooking repertoire? Then look no further than this vibrant Southern African nation that offers a unique combination of Portuguese, German, and African influence in every delicious dish. From traditional African stews to seafood spectaculars, Namibian recipes are filled with freshness and flavor that will make your taste buds sing.
In this article, we will explore some of the top Namibian foods, including what ingredients they use to create a memorable culinary experience in your own kitchen. We'll explain how to prepare the Namibia recipes, share tips for making substitutions, and give you insider insights on the cultural history and context of the food. Get ready to discover the best Namibia recipes and whip up a delectable feast!
Namibian recipes and food culture have been called the "Living Museum of Culinary Pleasures"? With its stunning landscapes and rich culinary history, it's no wonder that Namibia recipes are the heart of Africa's food culture.
In this article, you will learn about the traditional ingredients and Namibia foods of this vibrant country, how Namibia's multiculturalism has shaped its Namibian food, and how these traditional Namibia recipes are still used in homes and restaurants today.
You'll also learn about some of the best places to sample traditional Namibian food, as well as some of the signature dishes that you can't miss. So come join us as we explore the extraordinary flavors and stories behind the food of Namibia.
---
Want more ideas to round-out your Recipe Box?
A lot of great options are in these posts!
---
Namibian Recipes To Spice Up Your Dinners
---
---
check out our video
---
---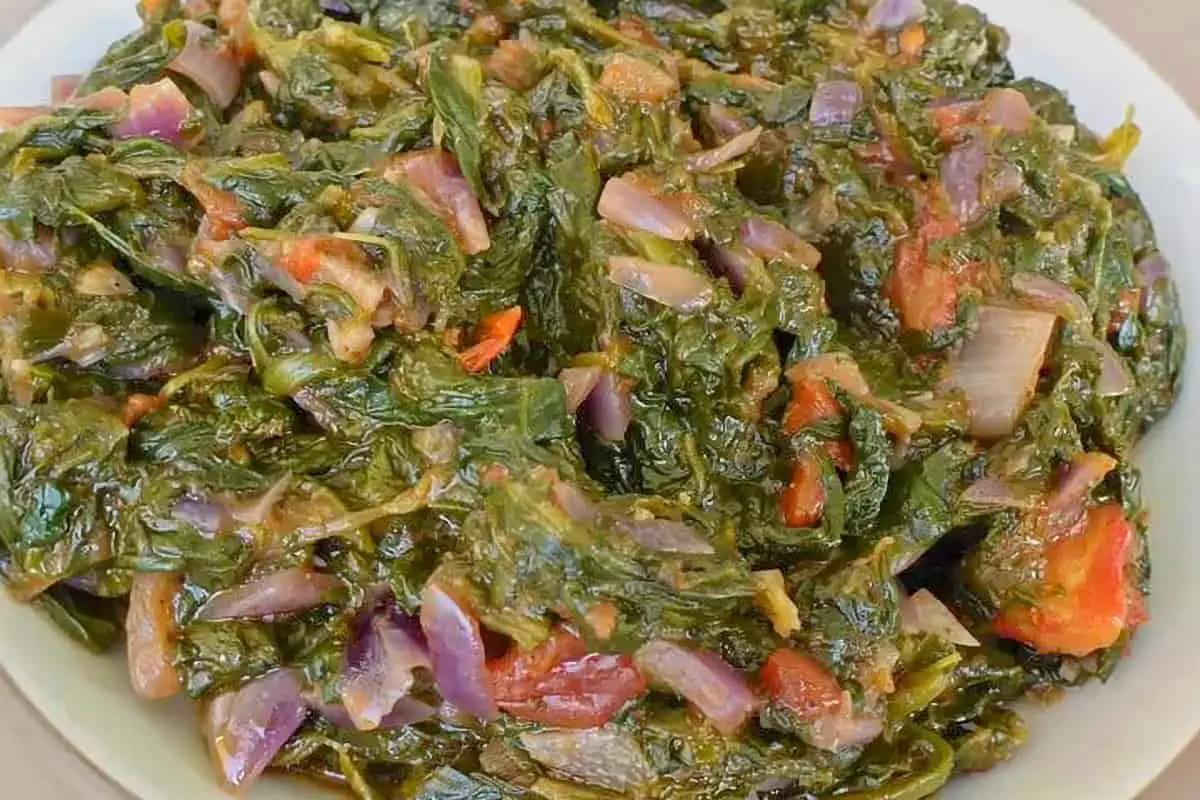 Spinach stew known as Ombidi, Omboga and many more other names, depending on where you are in Namibia, is one of the popular Namibia recipes in the northern part of the country. Ombidi is made with wild spinach, which grows naturally in the fields, during rainy seasons, from November to March.
Spinach is washed tons of times, because it's often very sandy. Then cooked for hours in a large cast-iron three-legged pot over an open wood fire until the green color changes to pale green. Otherwise it will taste bitter.
Onions, tomatoes, a knob of homemade butter or oil and salt are added at the end of cooking process. Before serving with pap (stiff porridge made with pearl millet/ maize flour), a dash of freshly pressed Marula oil from nuts of Marula tree is added for flavor enhancement.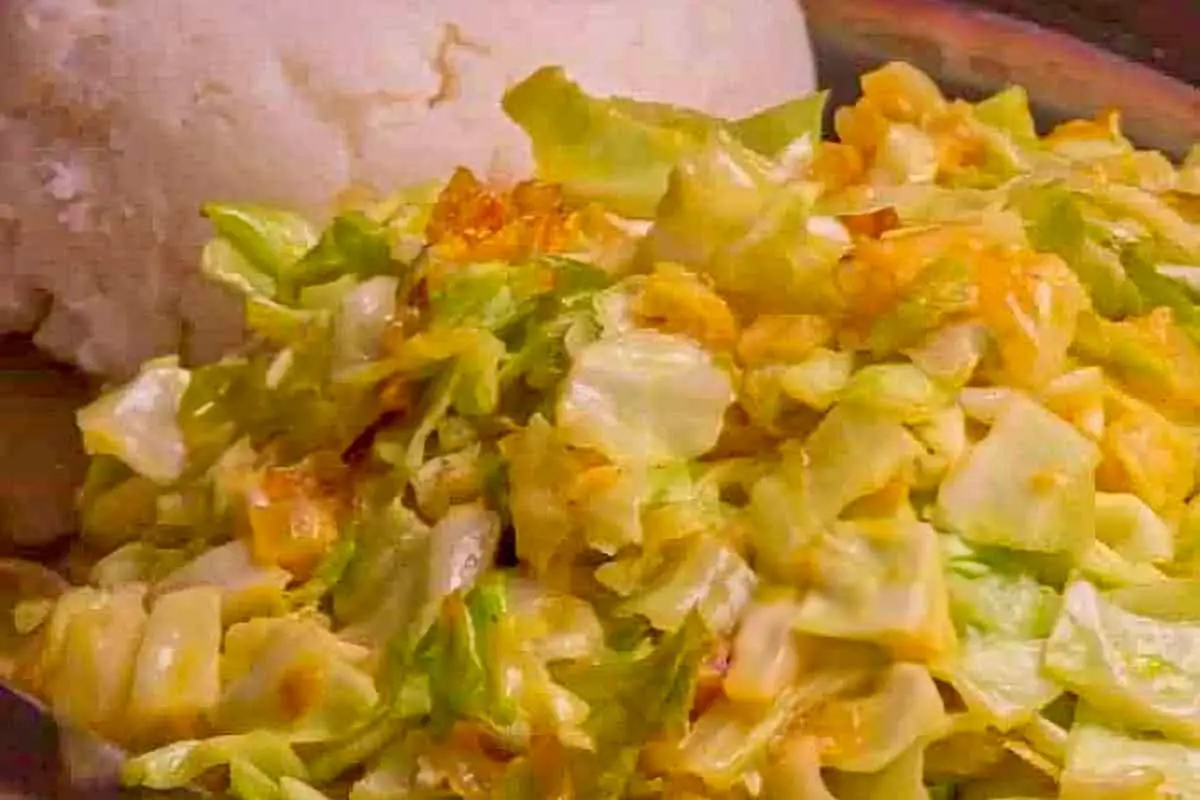 Namibian Pap and fried cabbage is a staple food. Pap is considered to be the national Namibia food. It gets its name form the Dutch and means porridge. It is made from cornmeal which typically comes from white corn or millet depending on the region. It is served alongside everything you eat in Namibia.
It is the cornerstone, lots of carbohydrates to make you full and it is served alongside sauces, meats, fish and vegetables.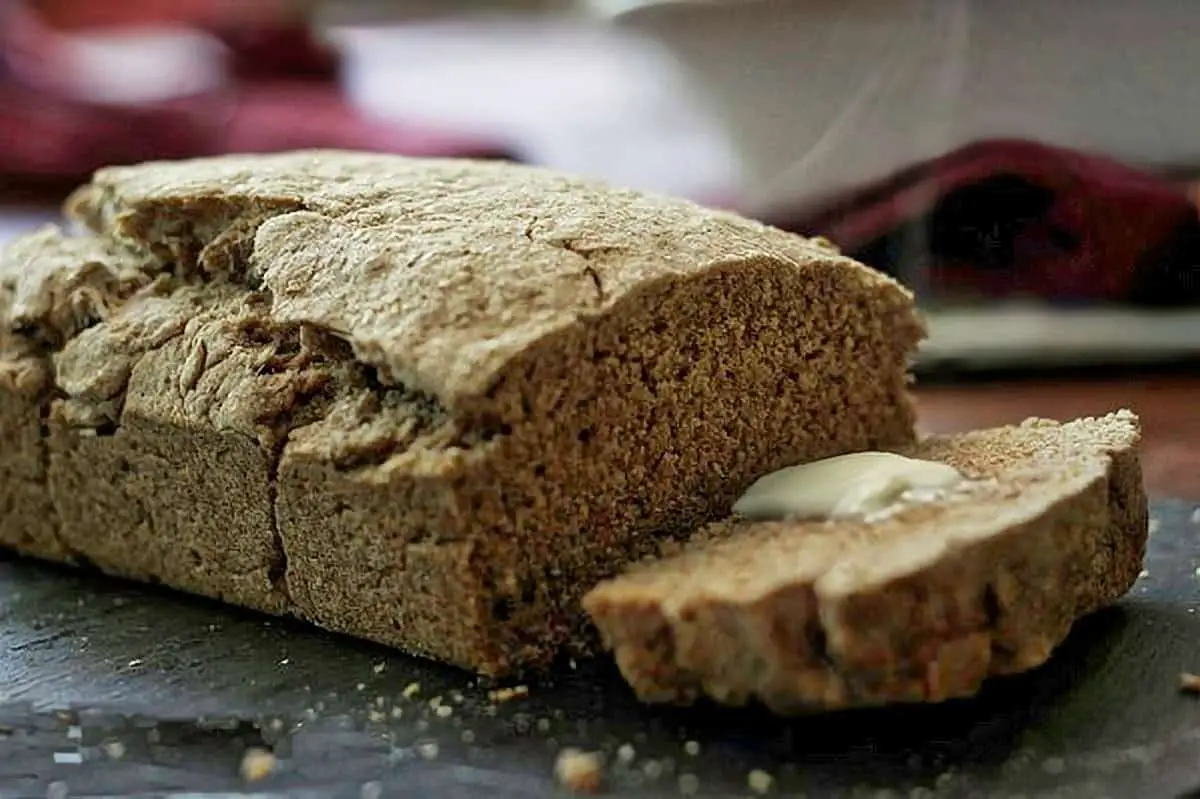 According to the World Cookbook for Students, this quick-bread was created by European settlers as a way to nourish themselves with familiar ingredients in an unfamiliar land. Since it's leavened with baking powder, there's no long rise time – just pop in the oven (or over a campfire) and chow down. No muss, no fuss.
Spices like ginger, cinnamon and cloves give this rugged, dense "wheaty" bread a lovely lift. Much like Irish soda bread, Veldt bread tastes best when steaming hot, slathered with butter. So go ahead, set up camp by a Namibian sunset and enjoy a slice.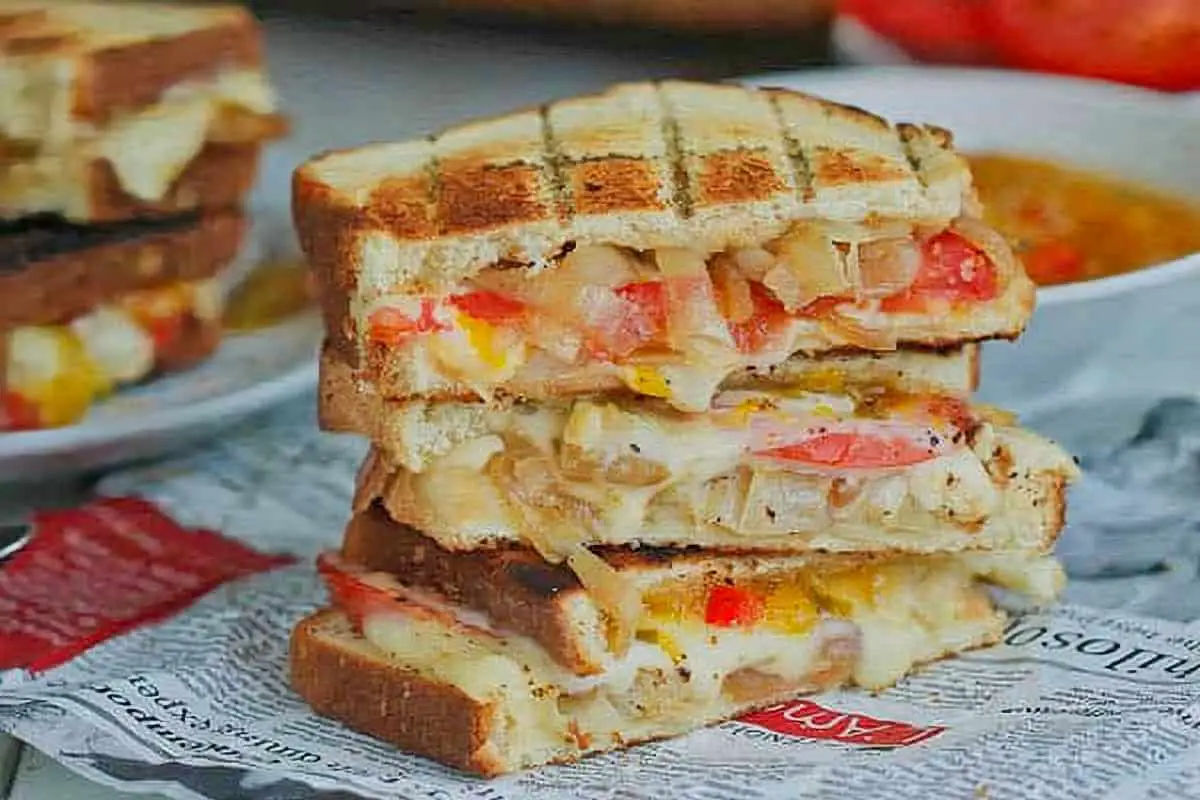 I am going to give you one more reason to fire up the grill this season.
You are starring at them. Braaibroodjies, yes, grill cheese sandwiches – South African Style. It might just be your new favorite this season. Oeey, gooey, Smokey, cheesy, creamy, spicy, sweet and crunchy. Need I say more?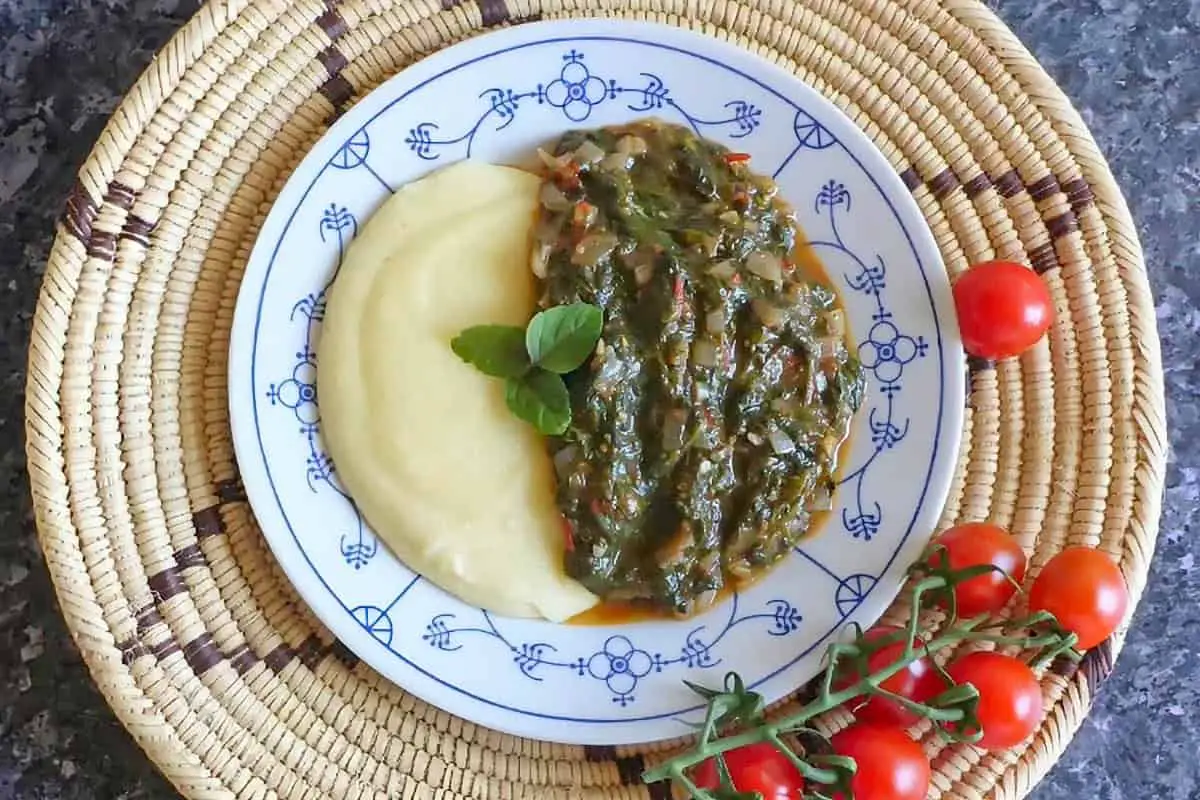 Namibian stiff porridge (Oshifima): Namibia recipe for more than two-thirds of the Namibian's population of about 2,5 million made from mahangu flour (pearl millet flour), maize meal or a mixture of both and water.
Tastes great served with Oshikandela (soured milk), grilled meat, vegetables- or meat stews such as Ombidi, Oshingali or beef stew. Different side dishes like rice, pasta or Namibian potato salad for instance were only around during special occasions. During harvesting time, we also ate it only once a day, since we had lots of vegetables from the field.
Oshifima is traditionally made with pearl millet flour, but you can also replace part of the millet flour with maize meal or make your Oshifima completely with maize meal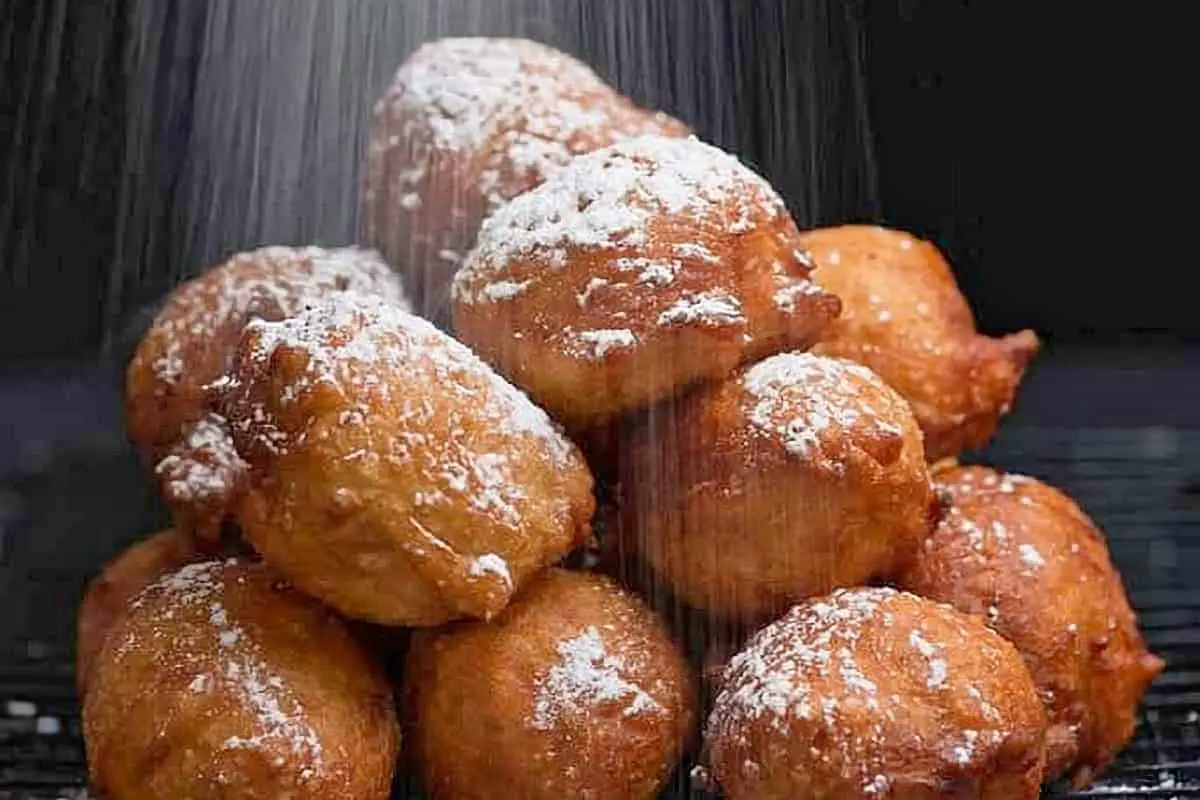 Namibian fat cakes are simply fried dough. One of my favorite things! They are a staple snack and dessert.
They are sometimes served with kapana, a street food. They can be served anytime of day and available at markets and street vendors. Sometimes they are served with minced meat and cheese, jam, plain or how we enjoyed them with a sprinkle of confectioners sugar hot out of the oil.
They are crispy on the outside and light on the inside, simply delicious!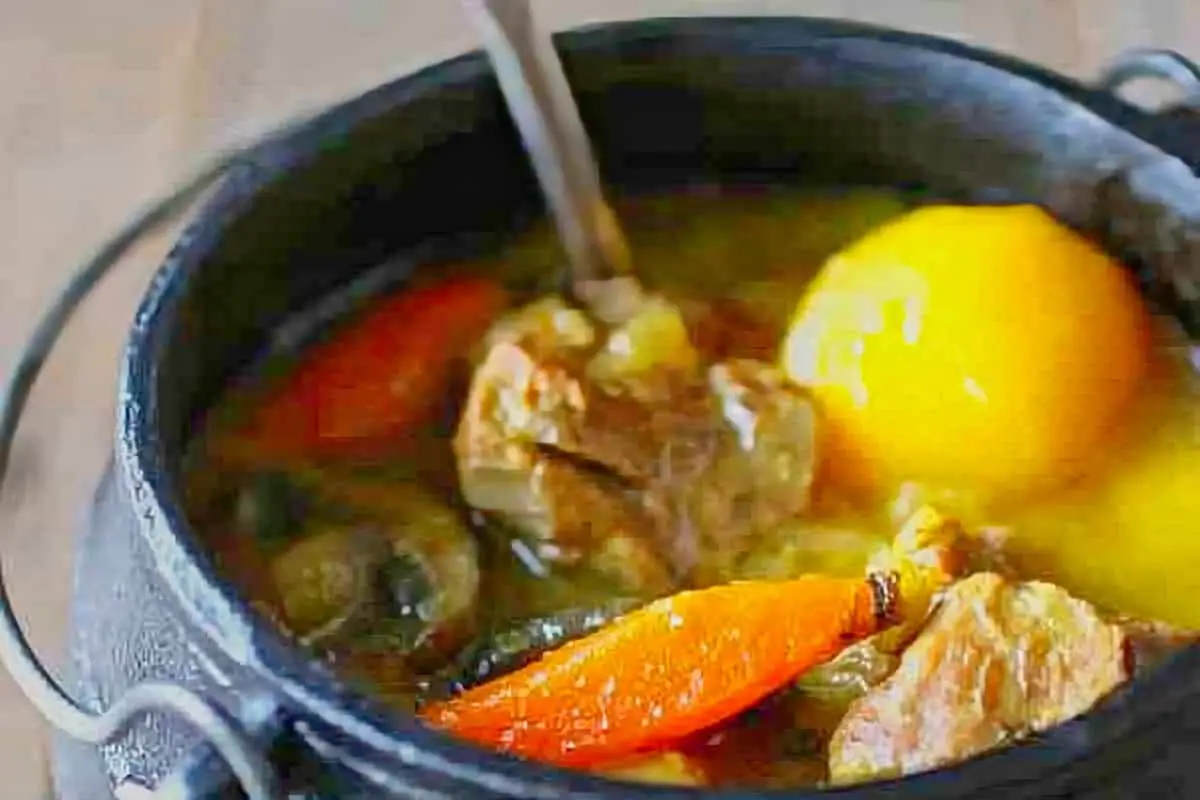 Today, we are headed to Namibia, a country with a population of about 2 million people, located in the southwest of the African continent, for one of the most celebrated Namibia foods: potjiekos.
Potjiekos, typically includes game meat like venison, or poultry such as guinea fowl, as well as warthog, bushpig, rabbit, and hare, but it is also often prepared with lamb or chicken. The best meat to use for a good potjiekos needs to be sinewy and gelatinous.
Potjiekos is also prepared with vegetables that can include a combination of carrots, cabbage, cauliflower, green beans, mushrooms or pumpkin, as well as starches like rice or potatoes. The Namibian recipe is slow-cooked with Dutch-Malay spices, which makes South Africa and Namibia recipes so distinctive.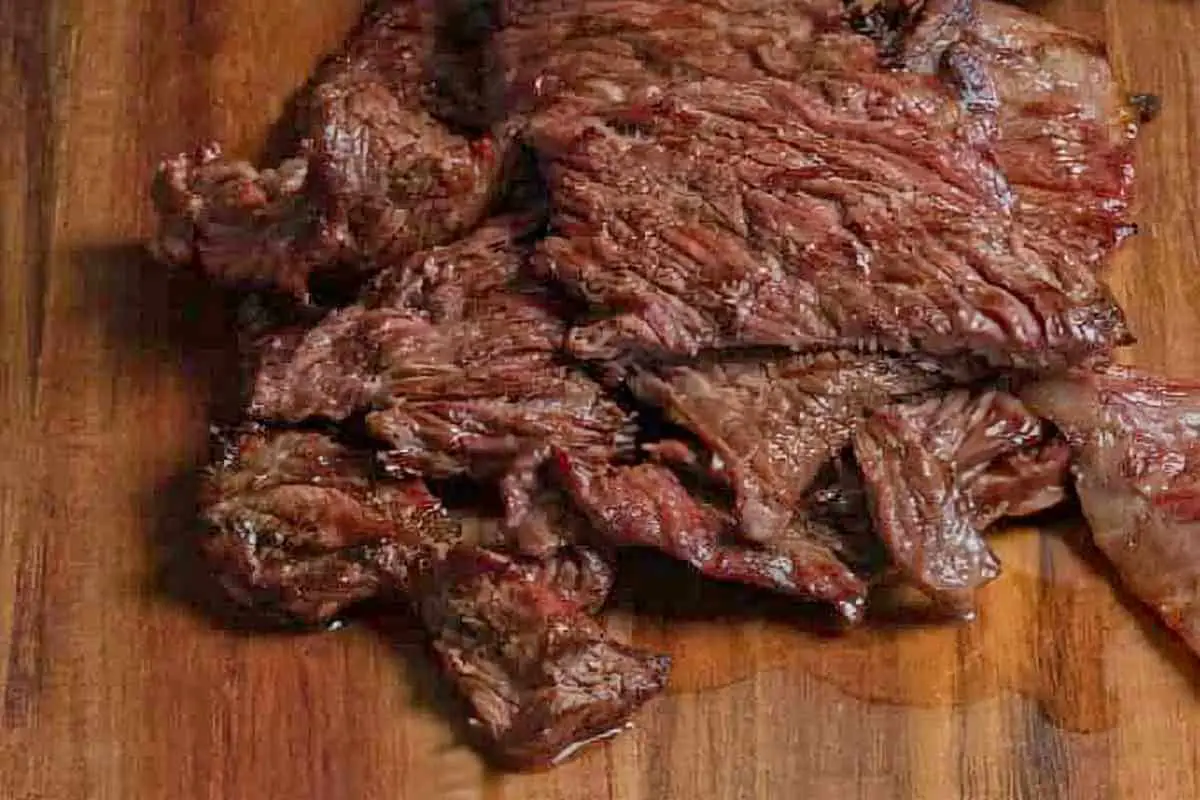 Namibian Kapana is absolutely loved all over the country.
Considered a street food, Kapana sellers work side by side in market places to bring you their delicious meats fresh off the grill. Namibia is known for their grass fed cattle who graze on the fresh Savannah grasses and shrubs. They cook the meat, a variety of cuts often beef, lamb or other types of game. It is typically cooked over charcoal on a metal grill.
When the meat is cooked to perfection you can take a piece right off the grill and dip in a box of chili powder and salt. It is also served with a delicious salsa type sauce that is made of tomatoes, onions, chilies, vinegar and oil. The combination of flavors is excellent. For this Namibia recipe I used beef flat meat and it was superb.
This is also known as a hangover cure and is often enjoyed with a Namibian beer. This is typically considered a snack and therefore was how we began out Namibian feast.
---
You May Want to Join Our Boondocking Group on Facebook For More Information
You May Want to Join Our Campfire Recipes Group on Facebook For More Information
For More Photos Visit Our Instagram at World Recipes Daily – Our Big Escape
Discover our unique product testing journey at Our Big Escape. We bring real-world experiences and adventures into every review, ensuring authenticity and reliability. Dive into our process at
How We Test Products: A Journey of Discovery and Trust
, where every product is an adventure tested.