Last updated on September 27th, 2023 at 12:43 am
With its distinctive flavor, tantalizing spices, and traditional preparation methods, Ivory Coast recipes are a burst of color and flavor that are sure to put a smile on any food lover's face. Whether you're a passionate home cook or a curious foodie looking to broaden your recipe repertoire, this article will introduce you to the vibrant world of Ivory Coast recipes. From the traditional to the modern, discover the many flavors of Ivory Coast and expand your culinary horizons.
Dive into the vibrant flavors of Ivory Coast recipes. There's no shortage of delicious dishes in this West African country, from a succulent Chicken Yassa to the soul-satisfying Plantain and Mafe Stew, from the famous spicy sauce alloco to street food like attiéké, a couscous-like dish made from cassava,
When it comes to tantalizing African cuisine, the Ivory Coast offers some of the most flavorful and exciting dishes in the world. From spicy grilled fish to the crêpes-like kodjovi, from regional dishes to street food, every bite of Ivorian food will have your taste buds singing. Rich in texture, flavor and history, Ivory Coast food is a must-try for anyone looking to add a bit of international flare to their kitchen.
With the right ingredients and a pinch of creativity, you can prepare a delicious Ivory Coast recipe right in your own kitchen. In this article, we'll reveal the secrets of these classic dishes and show you how to make them with ease.
---
Want more ideas to round-out your Recipe Box?
A lot of great options are in these posts!
---
Easily Prepare 6 Delicious Ivory Coast Recipes at Home
---
---
check out our video
---
---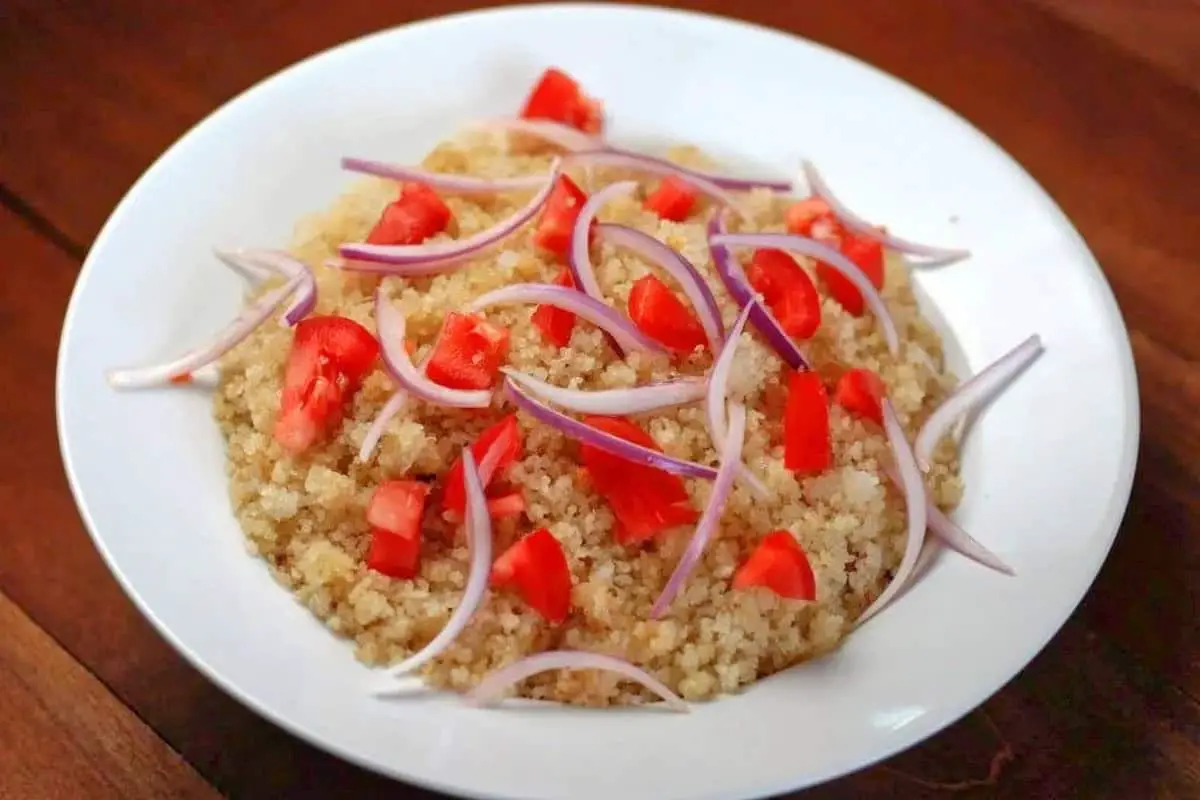 The fermented cassava Ivory Coast food attieke, also known as akyeke, is a popular staple in the region. The southern region of Côte d'Ivoire is the place of its birth. The majority of attieke sold in stores around town is sold in a partially cooked state, requiring only reheating in a microwave before being topped with pepper and fish.
The staples of Ivorian cuisine are cassava and plantain. In many ways, the cassava Ivory Coast food known as attiéké (which is made by grating the root vegetable) is a close cousin to the more familiar couscous. In Abidjan and throughout Côte d'Ivoire, this is one of the most sought-after dishes. Plantain, couscous, and cassava are served alongside braised fish or meat. There have been several notable variations over the years.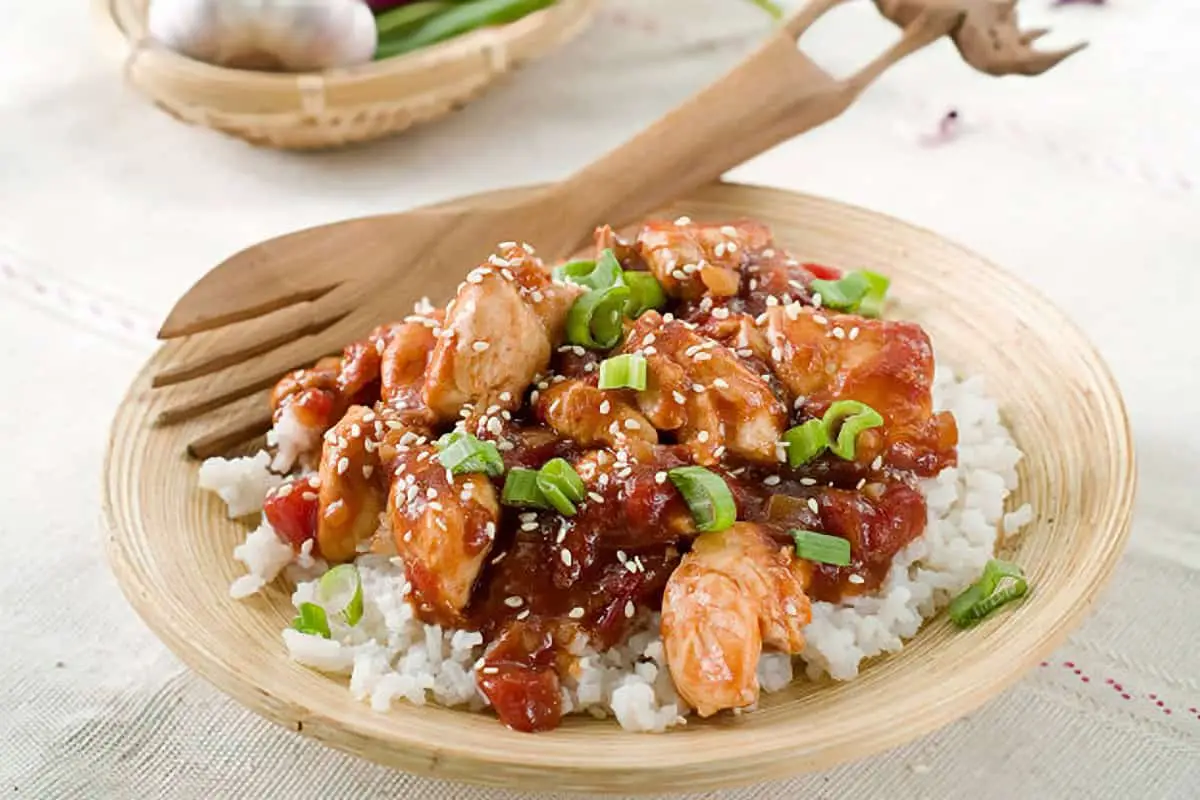 To extract the pulp for making palm oil nut sauce, the palm nut fruit is pounded very hard. Because of the importance of the palm kernels inside the fruit, this procedure requires extreme caution. The pulp is then simmered for several hours with a variety of smoked and fresh meats, crayfish, and spices.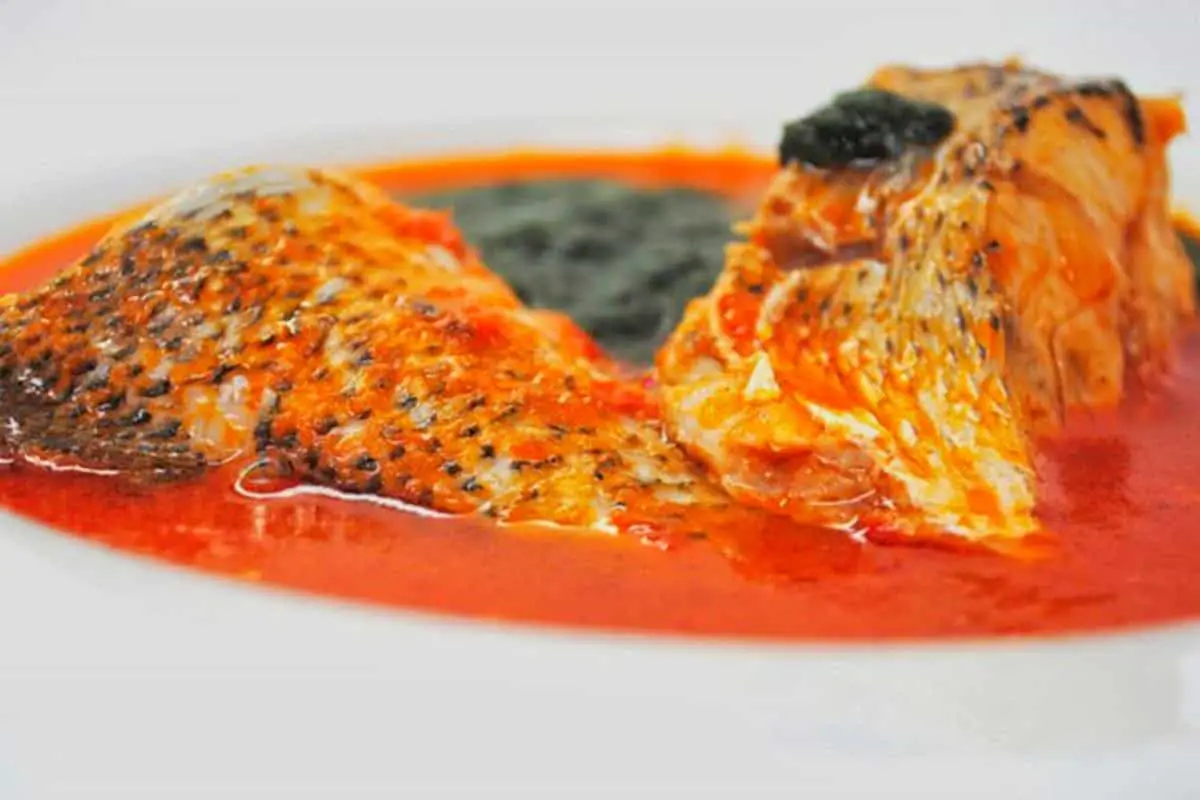 The south-east region of the Ivory Coast is the source of the Biékosseu sauce. It's a typical Attié Ivory Coast food. Biékosseu, which translates to "chili" in Attié, is a fiery condiment. In most cases, fresh fish is used when making biékosseu, but chicken works just as well. Fish and sauce should be presented on separate soup plates. Take your time and savor your food.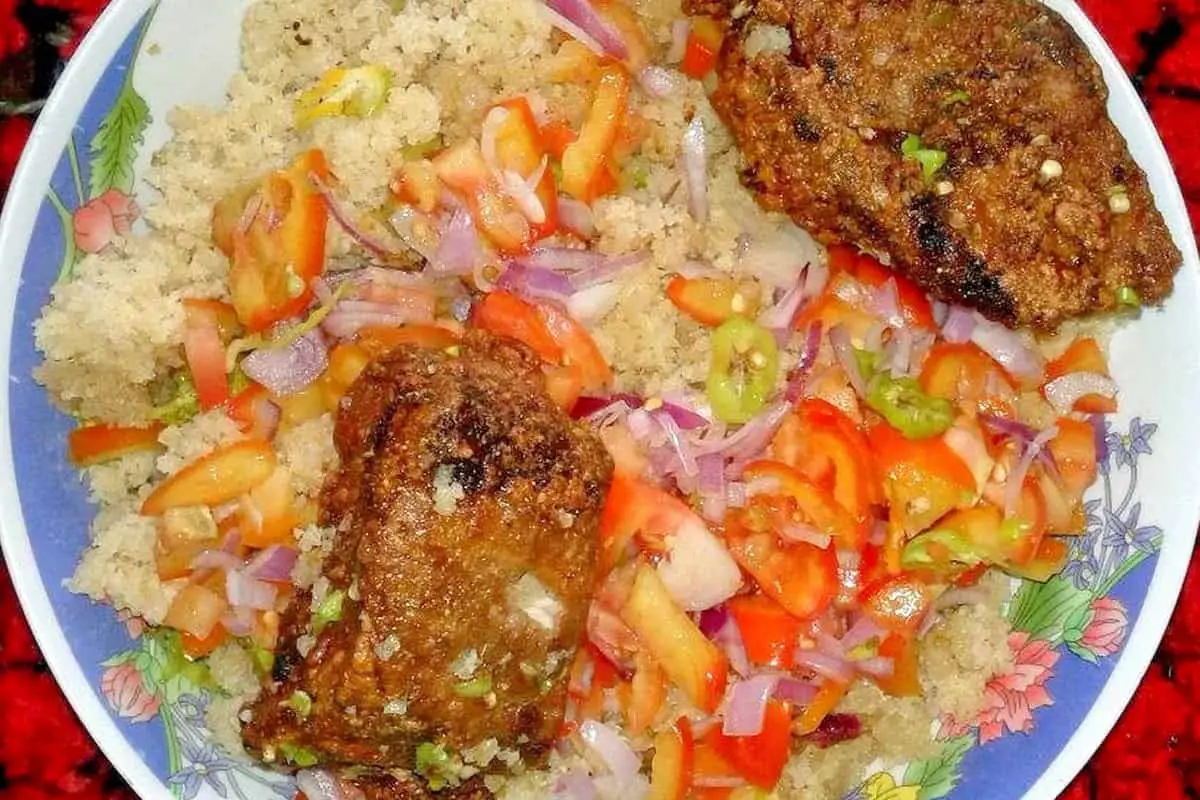 Garba The national Ivory Coast food of Côte d'Ivoire, Garba, is undisputedly the best of the country's many delicious street foods. The Ivory Coast food is made up of attiéké and deep-fried tuna chunks. Tomatoes, chopped onions, and peppers, plus a touch of oil from the fried tuna, make a tasty condiment. Sometimes it's presented on a banana leaf. After the meal is set up, it is eaten with the hands (we did say the hands, right?).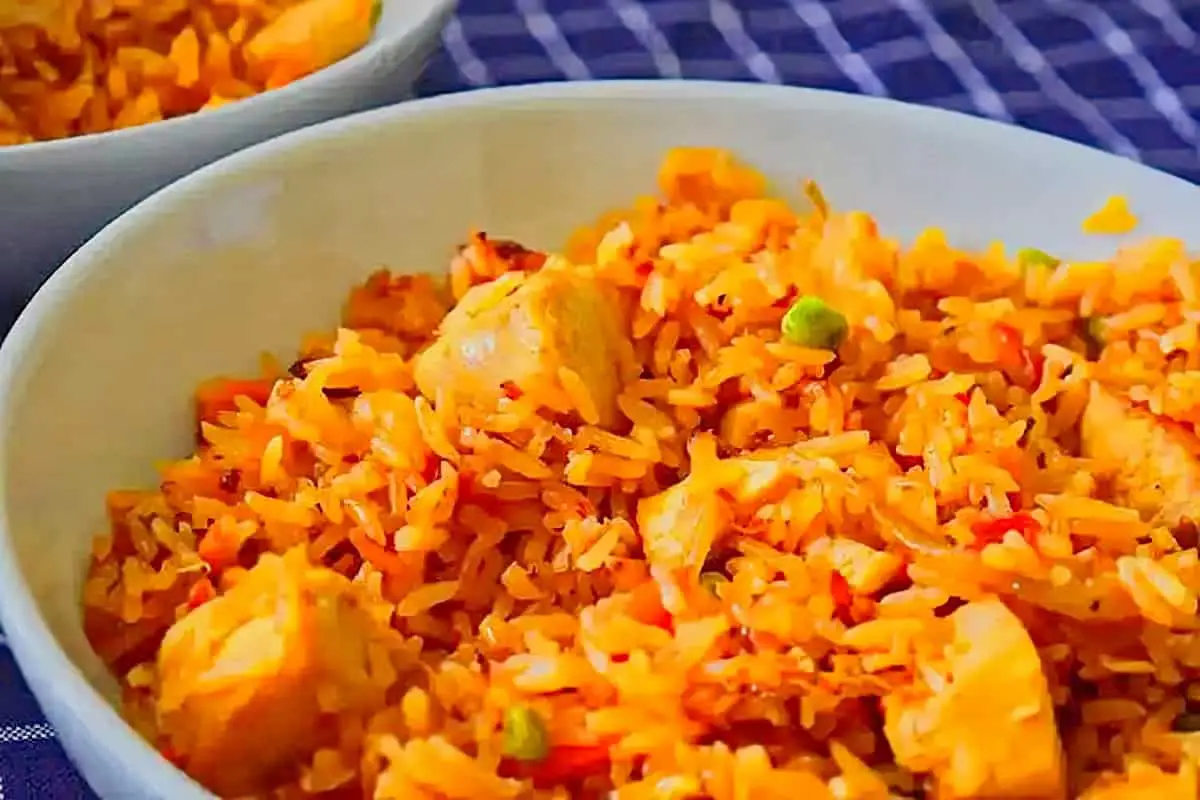 Ivorian Jollof rice or Jollof is a one-pot rice-rich Ivory Coast food popular in many West African countries such as Cameroon, and Togo.
Spiced and stewed in a tomato-based broth and seasoned with curry powder, thyme, and scotch bonnet peppers, this is an Ivorian Jollof rice Ivory Coast food you are gonna love!! Typically this Ivory Coast food is rice cooked in a tomato based sauce or broth. Often it is supplemented by some veggies and meats like chicken, beef or goat, sometimes even seafood.
The name Jollof is said to come from the Wolof people of Senegal. Known by many different names in different countries, Jollof is a one-pot rice Ivory Coast food often called a "reddish one-pot dish".
Everybody is quite passionate and possessive over their beloved jollof, ready to go to war proving theirs is the BEST out there. These verbal "Jollof Wars" are well known, especially between Nigeria and Ghana.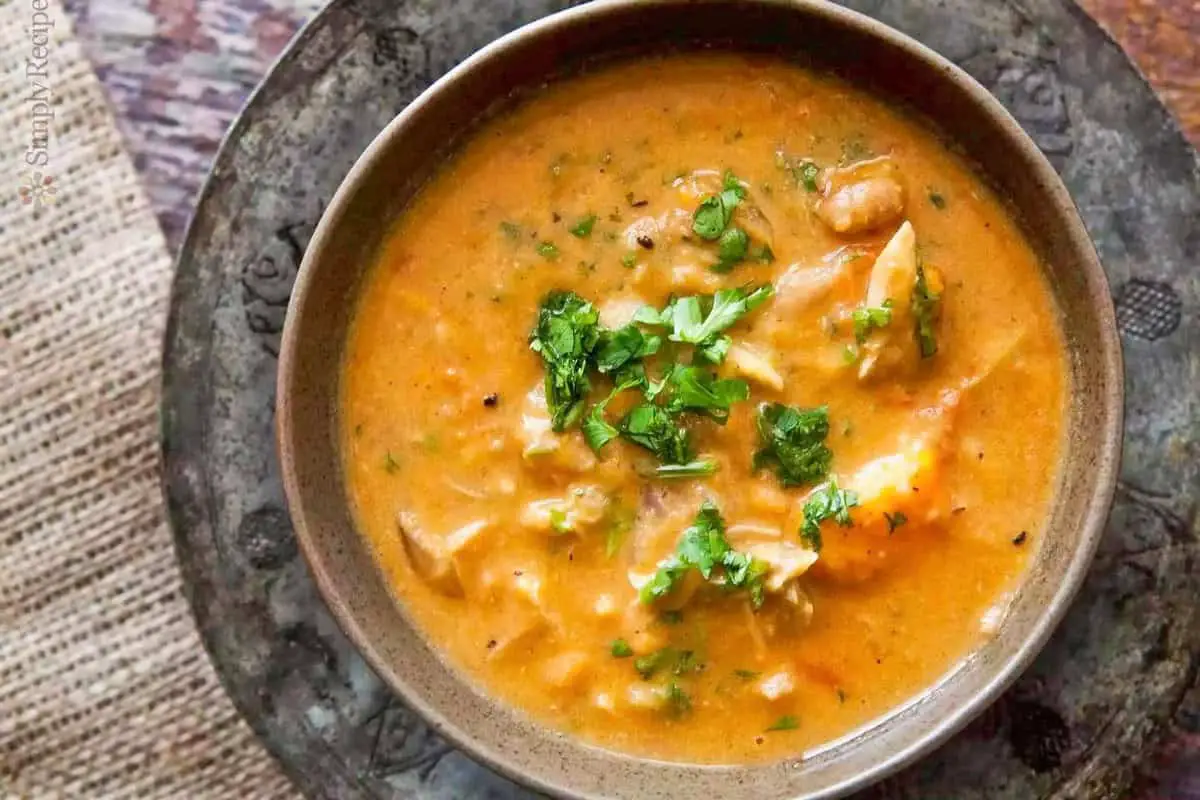 Perfect for warming up on a chilly day, this stew is made with chicken thighs and legs, sweet potatoes, and peanuts in a West African style.
Absolutely nothing can diminish the awesomeness of peanut butter stew. Enjoy this Ivory Coast food if you're a fan of peanut butter and chicken, especially drumsticks. Served best with white rice, this Ivory Coast food is flavored by pepper, tomatoes, sometimes okra, and other vegetables, and of course, peanut butter. It's a classic Ivory Coast food from the country's northern regions.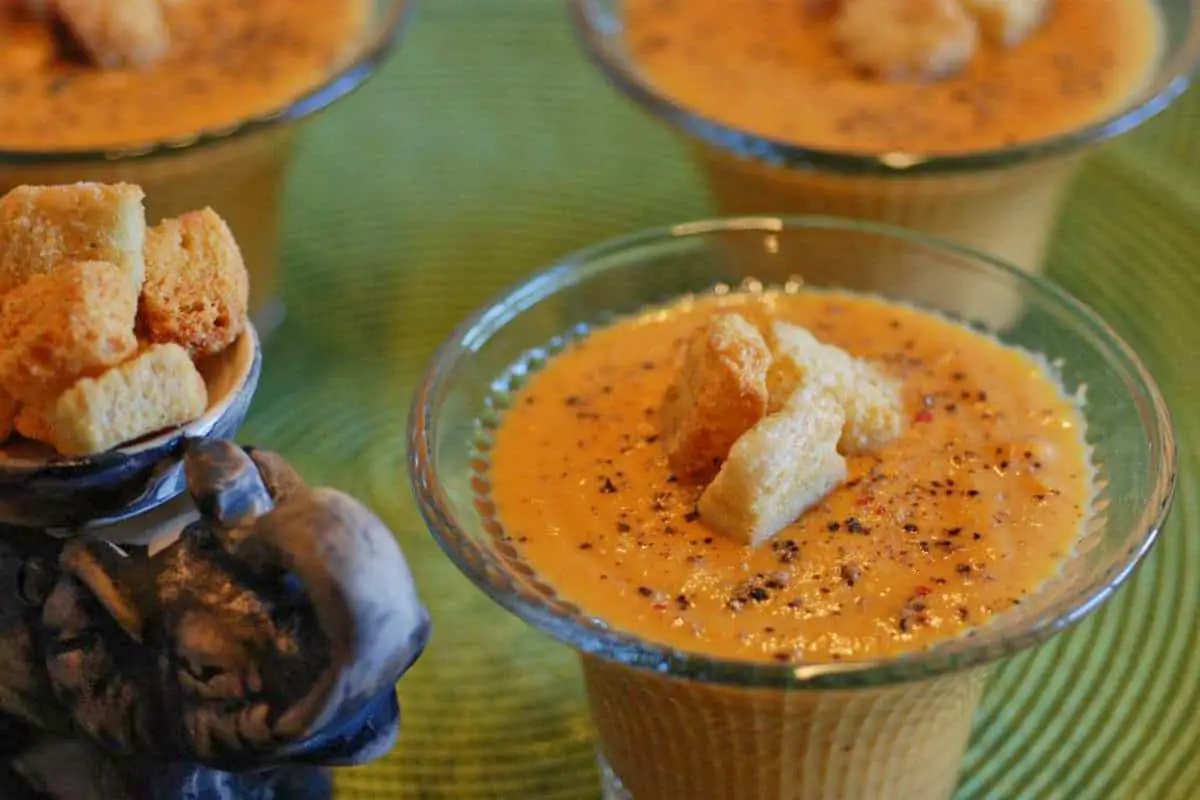 Cote D'Ivoire is part of the African yam belt. The Akan have a yam festival every year to celebrate this tuber's harvest. Many times yams in the United States is actually a sweet potato. You need to do some homework to actually find a real yam, they come in many colors. I was able to find red ones at least I think I did! The soup is a delicious way to showcase this much loved and depended upon tuber in the Ivory Coast. Enjoy!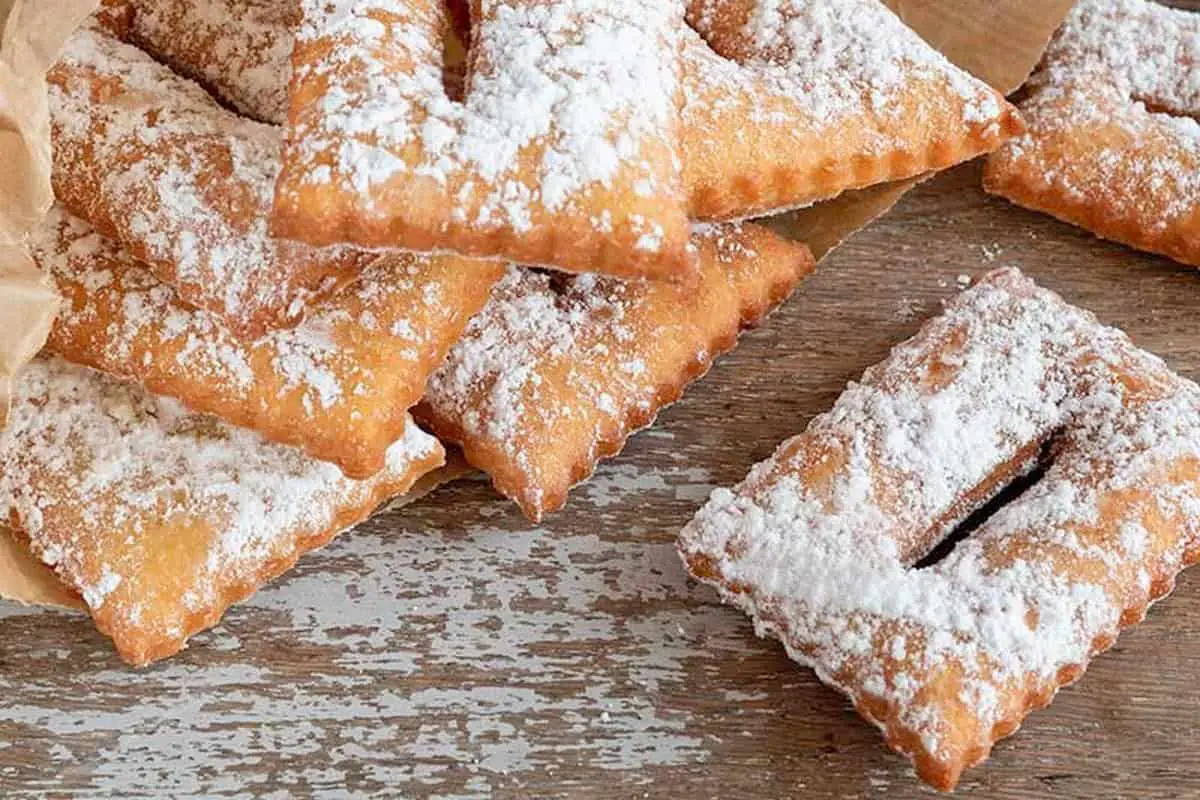 Merveilles, a sweet pastry, are often served as a dessert at the end of parties in Ivory Coast. This one is modeled after a delicious French cookie. Among the many ingredients are flour croquettes, baking powder, sugar, and orange zest.
You'll be engulfed in an ocean of delicious crispness when you bite into one. You'll feel wonderful after eating this dessert because of its subtle sweetness. The colonial era saw the introduction of this fantastic Ivory Coast recipe, and it has since become a staple of regional celebrations.
Now is the time to learn how to make Merveilles at home.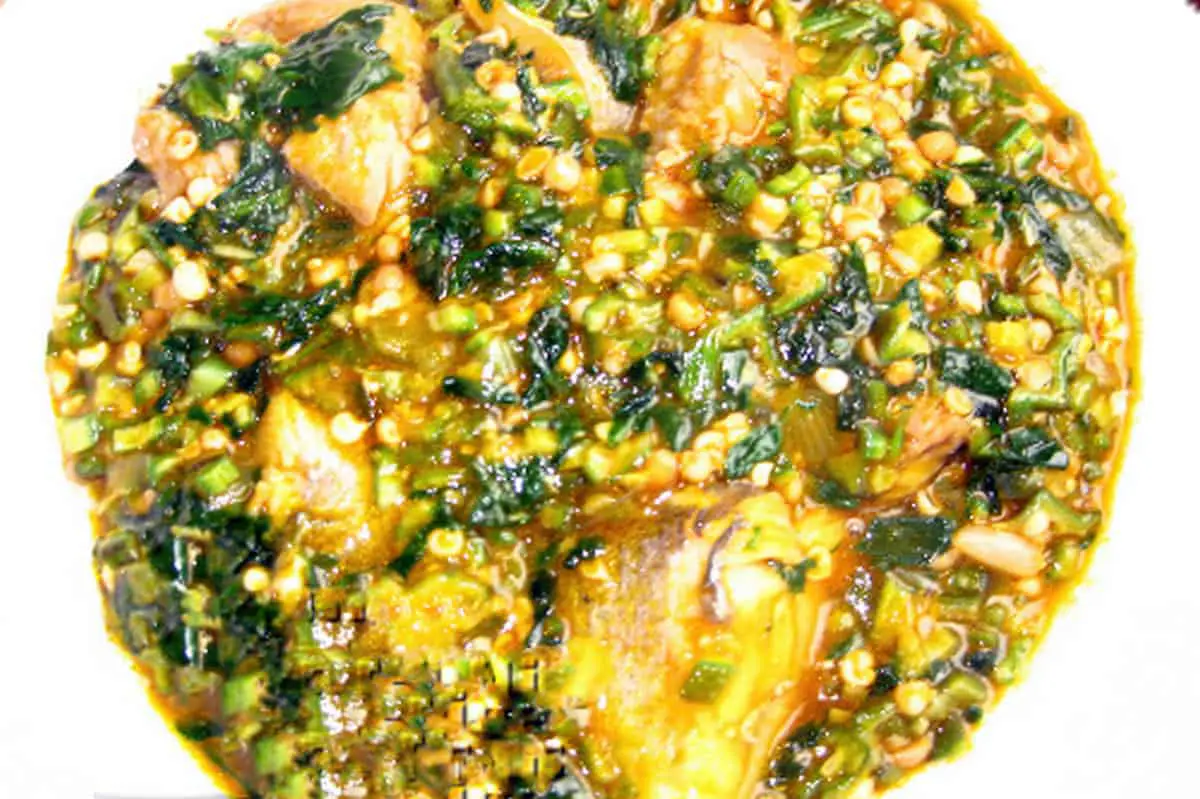 In Abidjan, many people's favorite food is placali. After adding cassava flour to water that has been brought to a boil, the mixture is kneaded until it forms a homogenous, compact, and elastic paste. Placali is a Ivory Coast food made of fish or meat topped with okra sauce (with a sticky texture). A peanut or palm nut sauce is an alternate option for shrimp.
Okra Soup is one of the quickest and easiest Nigerian soups to prepare. Some argue that a lot of work goes to the cutting of the two vegetables used in preparing this Ivory Coast recipe. Yes but once the vegetables are ready; it cooks in no time at all.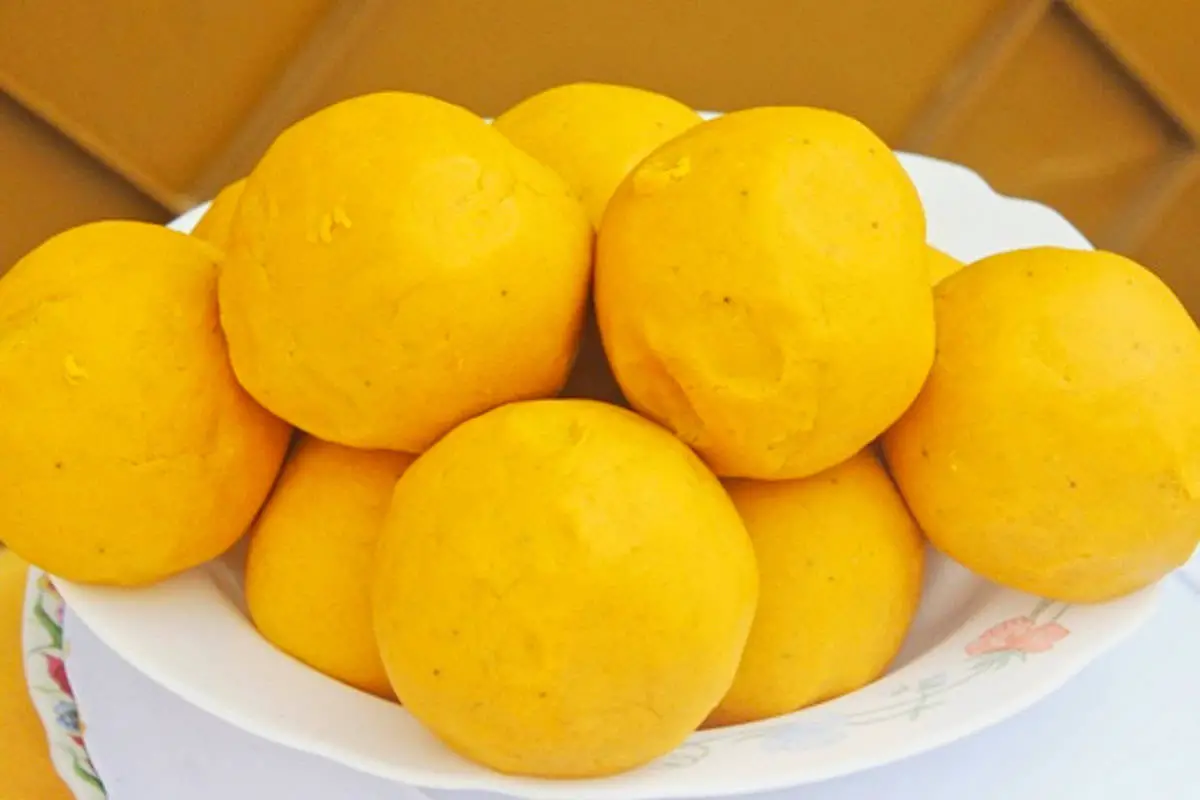 The plantains or yams used to make foutou are boiled and pounded into a thick paste. You can serve foutou with a variety of stews. Like attiéké, the Foutou is best eaten with your fingers; break off a piece, then dip it in the sauce.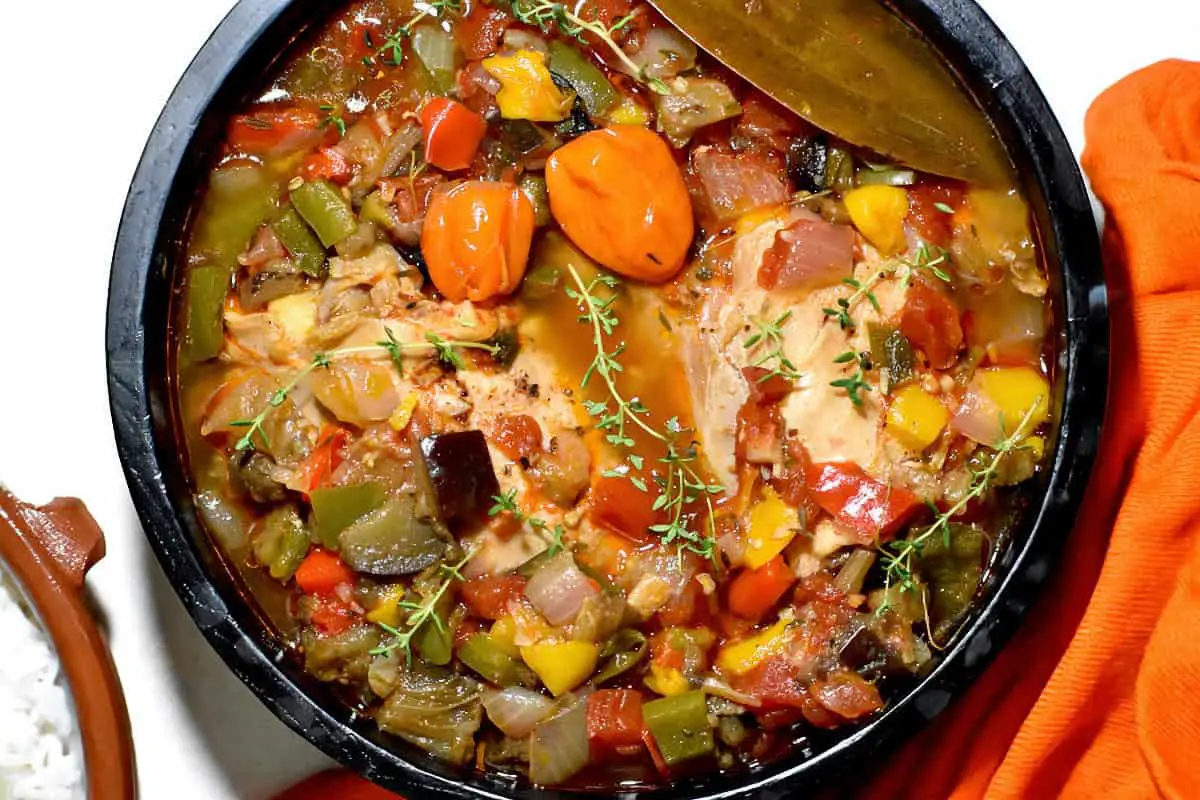 They like it SPICY there… Côte d'Ivoire. This is one spicy country, proud of its chili tolerance! This kedjenou chicken stew is cooked "undisturbed" low and slow in its own juices along with plenty of vegetables, some hot peppers, the goodness of thyme and the smokiness of paprika. End result?
Saucy… Bold… Sharp! Lip smacking, delicious chicken with plenty of stew to slurp along with a big bowl of rice or attiéké (their cous cous like staple side of Ivory Coast food. Keep a glass of water nearby if trying the local chili level.
All that spiciness, ahmm, it's worth it. For rest, don't miss out on this great chicken stew. Just adjust the chili level to your liking and get these African flavors going in your very own kitchen.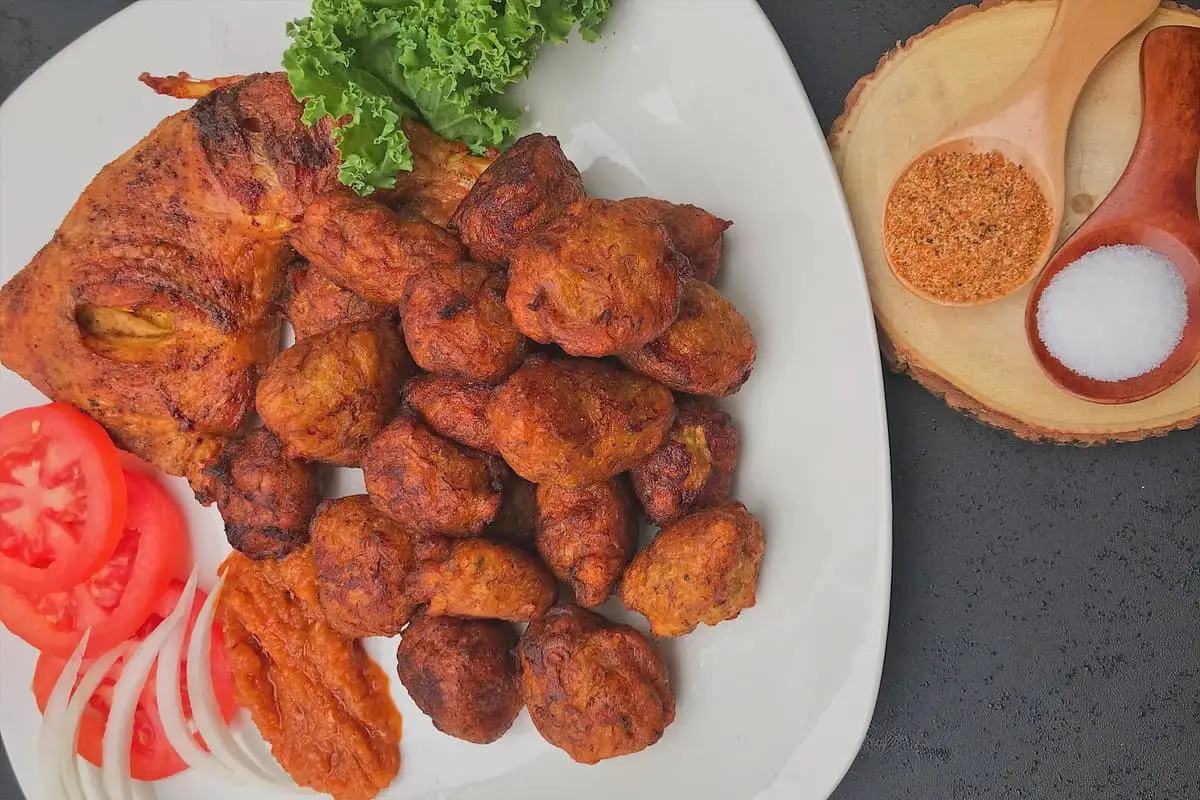 Cote d'Ivoire, 4pm, it is snack time. Around that time there is affluence around the fried plantain or puff puff vendors, Plantain fritters or claclo were not my favorite growing up. I was pretty much team "alloco" (fried plantain).
I like my alloco hot with fish or boiled eggs and spicy tomato sauce on the side. Claclo are made of ripe plantains. Mariama is a friend of mine that made me appreciate claclo more. One day, she told me to add ground garlic and parsley to it.
I didn't have any garlic left but my green marinade instead, so I used it. I was just amazed by the taste and the smell too. Okay let me cut right there and share the Ivory Coast recipee.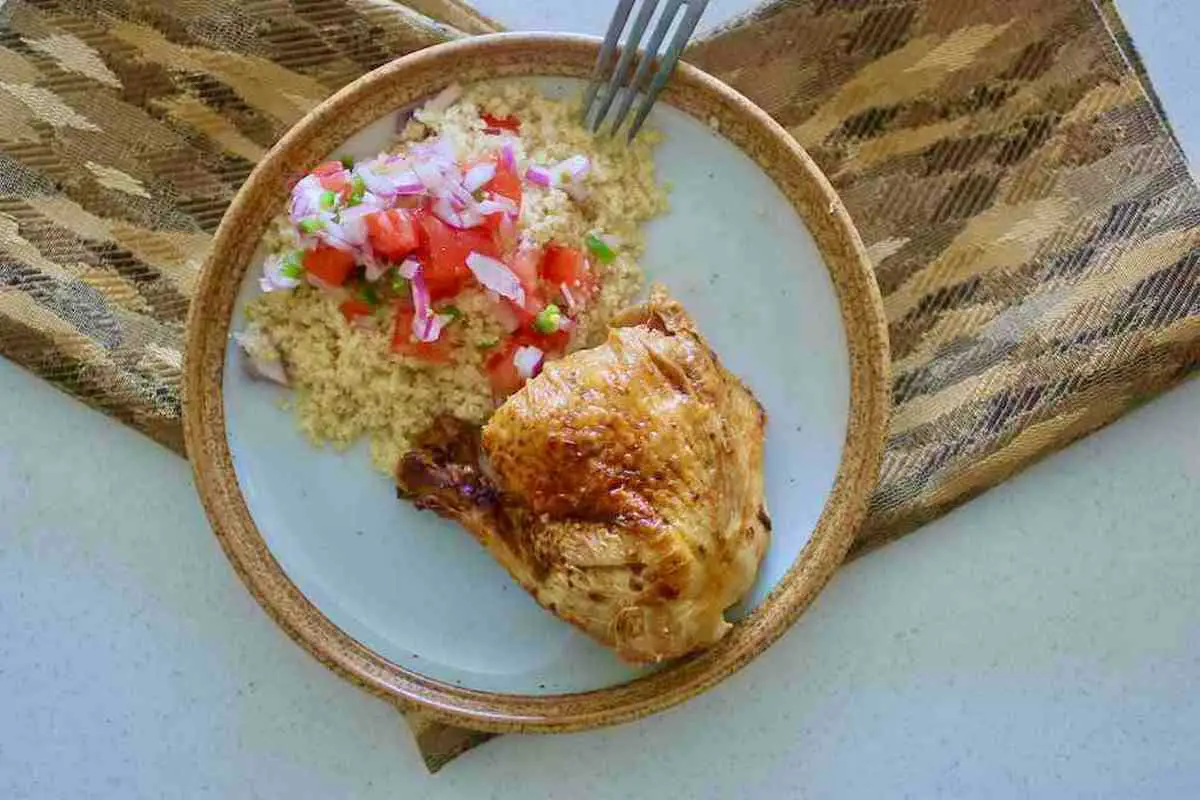 Nicknamed "Ivorian couscous", attiéké also spelled acheke, is a Ivory Coast food, ubiquitous on Ivorian tables but also in Benin, prepared with fermented cassava.
Attiéké is the famous cassava semolina nicknamed "couscous of Ivory Coast". It is a cassava-based Ivory Coast food that is an integral part of Ivorian cuisine in Africa. Attiéké is made from fermented cassava that has been grated or granulated.
Effectively resembling couscous (steamed balls of crushed durum wheat semolina) in texture, it is a common and traditional Ivory Coast food, which originates in the south of the country, and the production methods are well known in Côte d'Ivoire but also in Benin.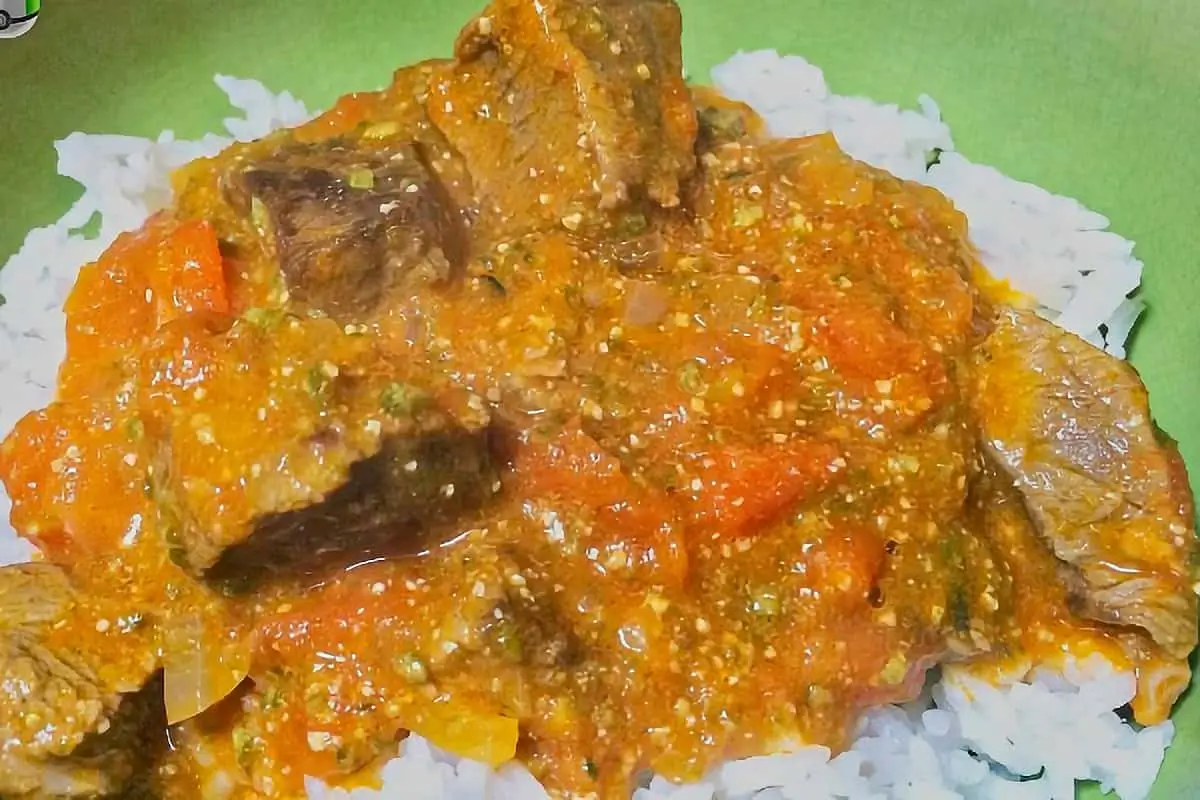 Diombre is a meat and tomato stew which has the key ingredient of crushed okra. The crushed okra when rehydrated in the tomato sauce gives the stew a mildly mucilaginous texture, the kind that fresh okra is known for. It's important to use a good cut of meat as the stew is cooked fairly quickly, and a cheaper cut of meat will be tough.
Diombre is usually served with fufu, a savory pudding-like carbohydrate which is commonly eaten throughout Africa. It's pretty much made from yam or cassava flour, and water. I couldn't find the right flour in time for this post, so I served it with steamed rice, which works really well.ad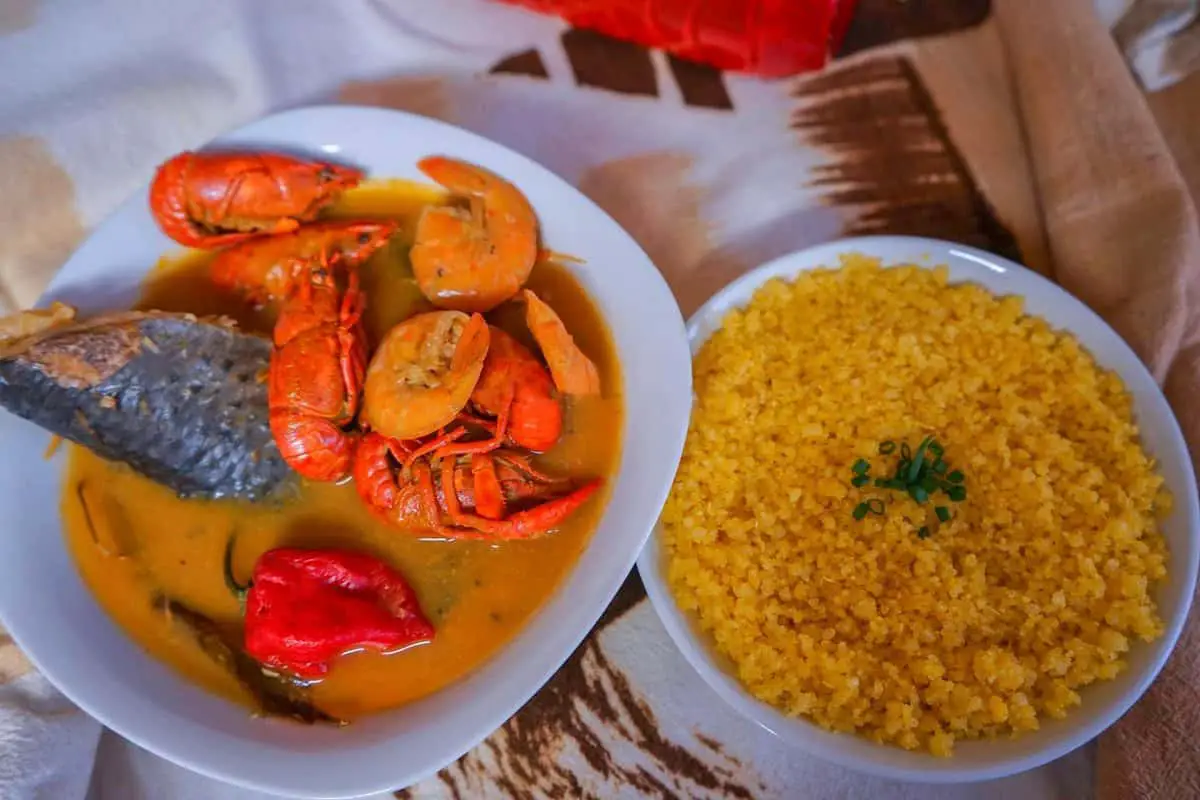 If you seek a seafood-based Ivory Coast food to add to your Ivory Coast recipe menu, it is impossible to ignore Fisherman's Soup. Although its origin does not belong to Ivory Coast, people in this country love it.
Fishermen in Hungary made the earliest recorded version of the soup over an open fire along the rivers in Hungary. Nowadays, it appears across Europe, West Africa, and other continents. Initially, fishers used kettles to cook this delicious food.
Ivorian Fisherman's Soup is a fantastic option for those who love spicy food because it is a hot paprika-based fish soup with a beautiful red hue. Ivorians often serve it with red palm oil Attieke. Besides fish, you can find vegetables like green peppers, tomatoes, and red onions in this food.
It is time to learn how to make delicious Fisherman's Soup.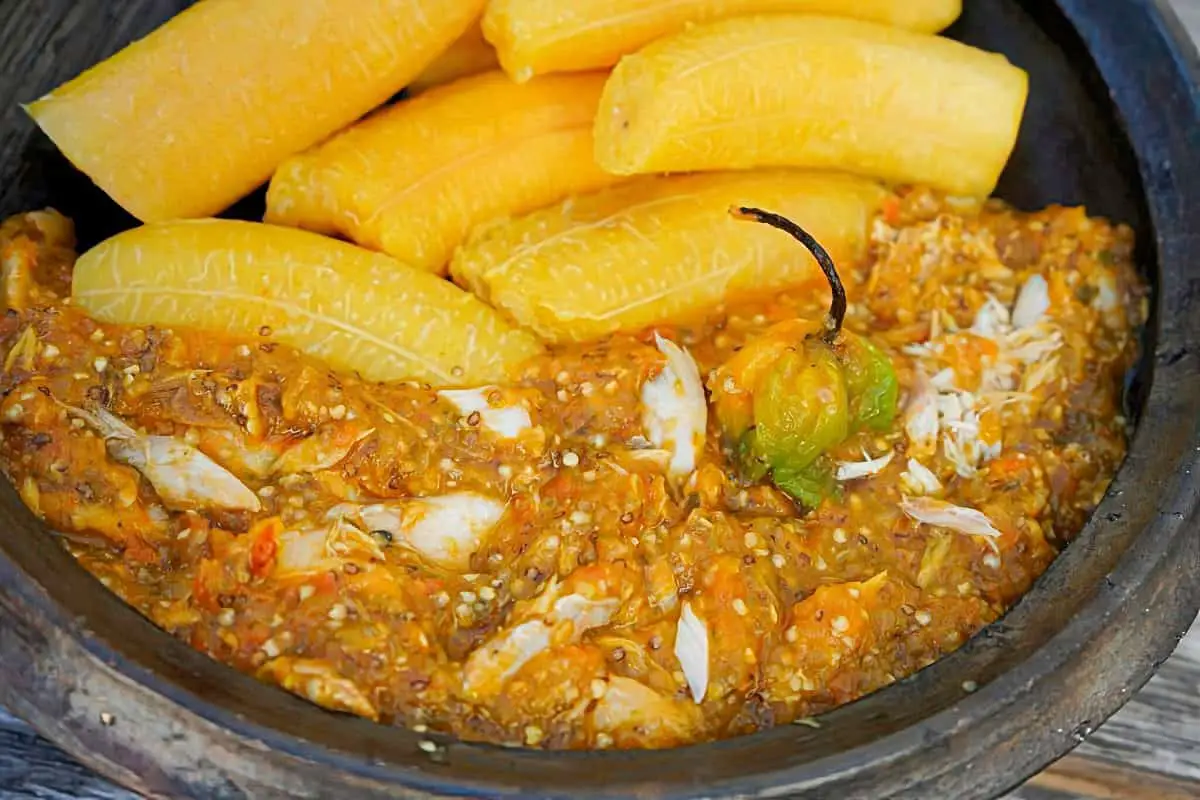 It's no exaggeration to say that akpessi is among the most well-known Ivory Coast food choices to come out of the Ivory Coast. African eggplants, plantains, smoked herrings (or other fish) and red oil are the typical ingredients used to make this tasty Ivory Coast food. Akpessi d'igname is a variant that also incorporates yams for a heartier meal.
Vegetables and fish go together wonderfully in this dish. You can feel good about having this delicious porridge for breakfast or lunch. It will not disappoint those looking to broaden their gastronomic horizons with tasty meatless options.
Summing Up: Delicious Ivory Coast Recipes and Ivory Coast Food
Ivory Coast recipes are a passionate expression of the nation's melting pot of African, French, and Arabic influences from traditional staples like Foutou and Alloco to intriguing dishes like La Repas de N'Zima and Bouille.
Whether you are looking for vegetarian dishes for yourself, a quick weeknight meal, or something special for a gathering, Ivory Coast recipes are the perfect way to enjoy a flavorful and memorable meal from the veggie-packed attiéké to the creamy kedjenou. In addition to the delicious meals, Ivory Coast food has a rich history of sustainable farming practices and nutritious ingredients that promote a well-rounded, flavorful diet.
Ivory Coast cuisine is a truly unique and delicious experience. With a variety of dishes and vibrant flavors, Ivory Coast recipes are sure to be an amazing addition to your culinary repertoire. Embrace the elegance and sophistication of Ivory Coast food and explore the options available to you through traditional Ivory Coast recipes. With its vibrant flavors, fresh ingredients, and complexity of spices, Ivory Coast cuisine will be a tantalizing and unforgettable experience. Now, it's time to get cooking, and bring a bit of Ivory Coast recipes into your own home.
---
You May Want to Join Our Boondocking Group on Facebook For More Information
You May Want to Join Our Campfire Recipes Group on Facebook For More Information
Discover our unique product testing journey at Our Big Escape. We bring real-world experiences and adventures into every review, ensuring authenticity and reliability. Dive into our process at
How We Test Products: A Journey of Discovery and Trust
, where every product is an adventure tested.