Last updated on September 27th, 2023 at 12:32 am
If you crave something exotic, yet comforting, then Moldovan recipes are sure to spice up your cooking. From irresistible main courses to extravagant desserts, Moldovan cuisine is sure to perk up your palate. Here, you'll discover the secrets behind this vibrant, delectable cuisine that can take your cooking to the next level.
You will learn about classic Moldovan recipes, the main ingredients needed to create them, and how to bring out their unique flavor with the perfect combination of spices. Plus, you'll explore the vibrant culture behind this Moldova food and discover the artful touches that make a Moldovan recipe truly special. So, get your apron on and let's go on a flavor-filled journey!
Moldovan Food
Are you ready to tantalize your taste buds? Moldovan food is unique and flavorful, offering something for everyone. Whether you're a seasoned traveler or have never stepped foot in Moldova, you won't want to miss out on the wide variety of delicious Moldova foods that have stood the test of time.
In this article, you'll learn more about Moldovan cuisine and its specialties, including a description of some of the most popular Moldova recipes, a few facts about tradition and culture, and inspiration for creating your own Moldovan feast.
Made up of over 200 traditional Moldovan recipes, Moldovan food is a delectable mix of German, Turkish, Ukrainian, and Russian cuisines, with a few of its own special ingredients. From savory soups and hot stews, to sweet cakes and pastries, there is something to please even the pickiest of eaters.
Moldovan food is seasonal and fresh, and has been a source of pride and comfort throughout history. So, let's take a closer look at what there is to love about Moldovan cuisine.
Moldovan Culture
Have you ever wondered what an Eastern European country with a unique culture might look like? In Moldova, thousands of years of history have created a vibrant and distinctive culture that is sure to please. From its traditional cuisine to its vibrant music scene, Moldovan culture has something for everyone.
In this article, you'll learn about the history of Moldovan culture, the language and customs of the country's people, the various types of traditional Moldovan music, and the importance of Moldova food and drink in Moldovan culture.
This comprehensive guide to Moldovan food and culture will arm you with the knowledge and understanding you need to make the most of your visit and appreciate the country's rich culture and heritage.
---
Want more ideas to round-out your Recipe Box?
A lot of great options are in these posts!
---
Easy Moldovan Recipes To Spice Up Your Cooking
---
---
check out our video
---
---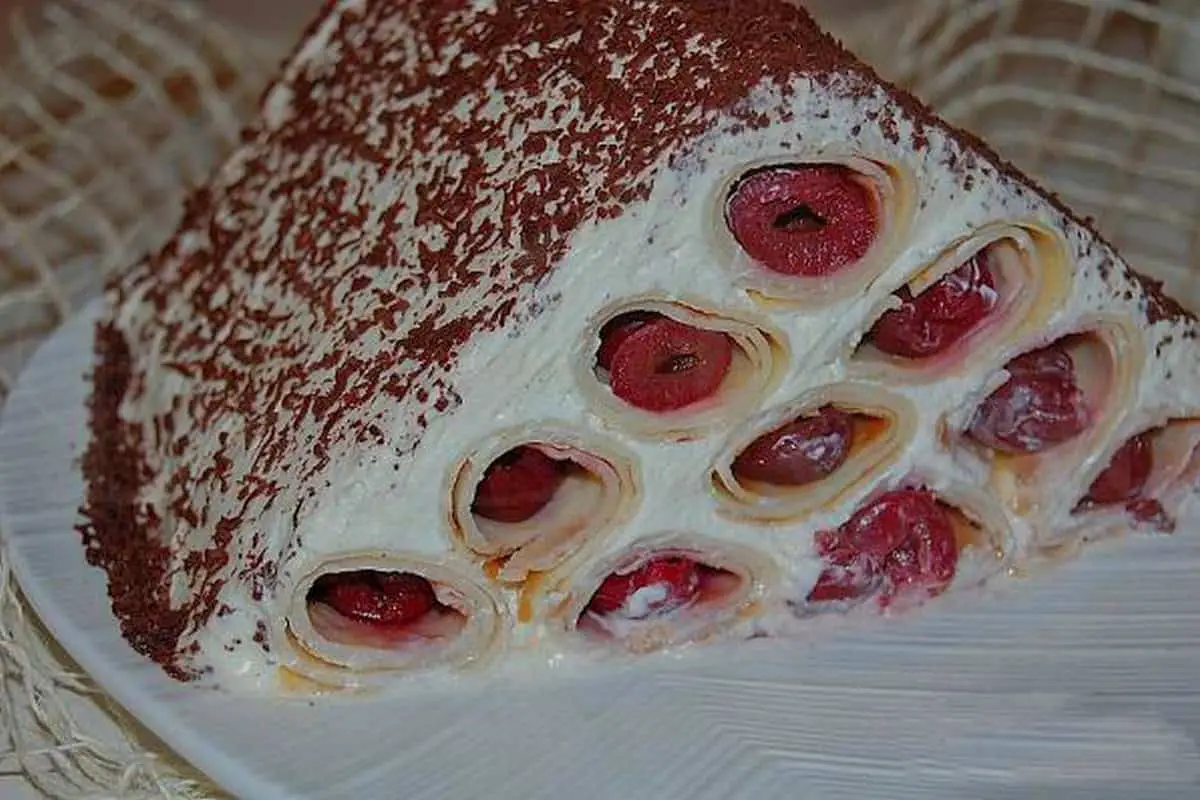 This cake is delicious, fast and good-looking. The filling is usually sour cream (and I recommend 30% fat cream, to make it thick and not runny). You can also make homemade whipped cream using liquid cream.
This time, I chose a new filling, similar but a little fluffier and with a slightly different taste. I saw this Moldovan recipe somewhere on the internet and I really liked the idea of combining fermented sour cream with sweet cream and condensed milk. It was really good, I recommend it for other Moldovan recipes too.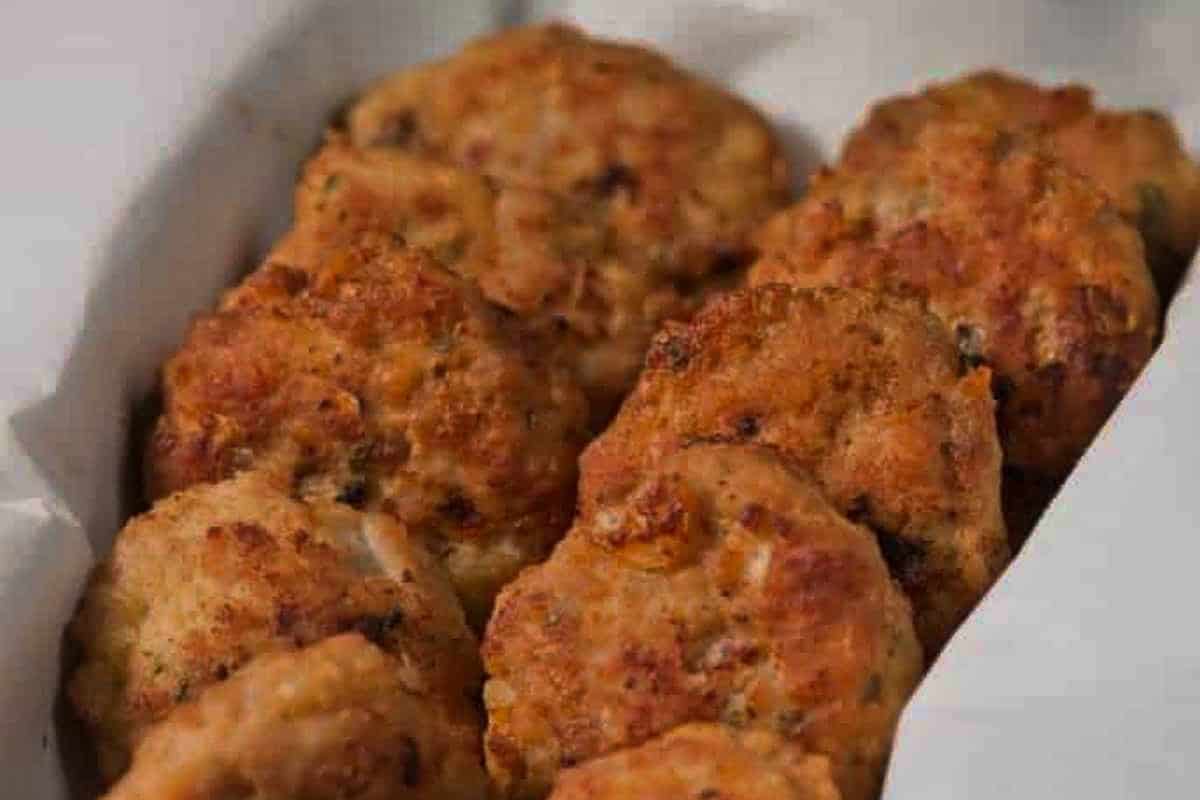 Moldovan Chiftele are small meatballs or patties that are enjoyed all over the country. They are often served as an appetizer course and can be made from all types of meat. Beef and pork is a favorite combination. Chicken can be a lower calorie option, and they can even be baked instead of fried.
Moldovan chiftele are seasoned with pepper, parsley, garlic and minced onion. An egg and a piece of bread is added to the choice of meat. They are served flat not round and are easier to fry that way. We thought they were moist and delicious made of pork, and we used them to make spaghetti with the leftovers.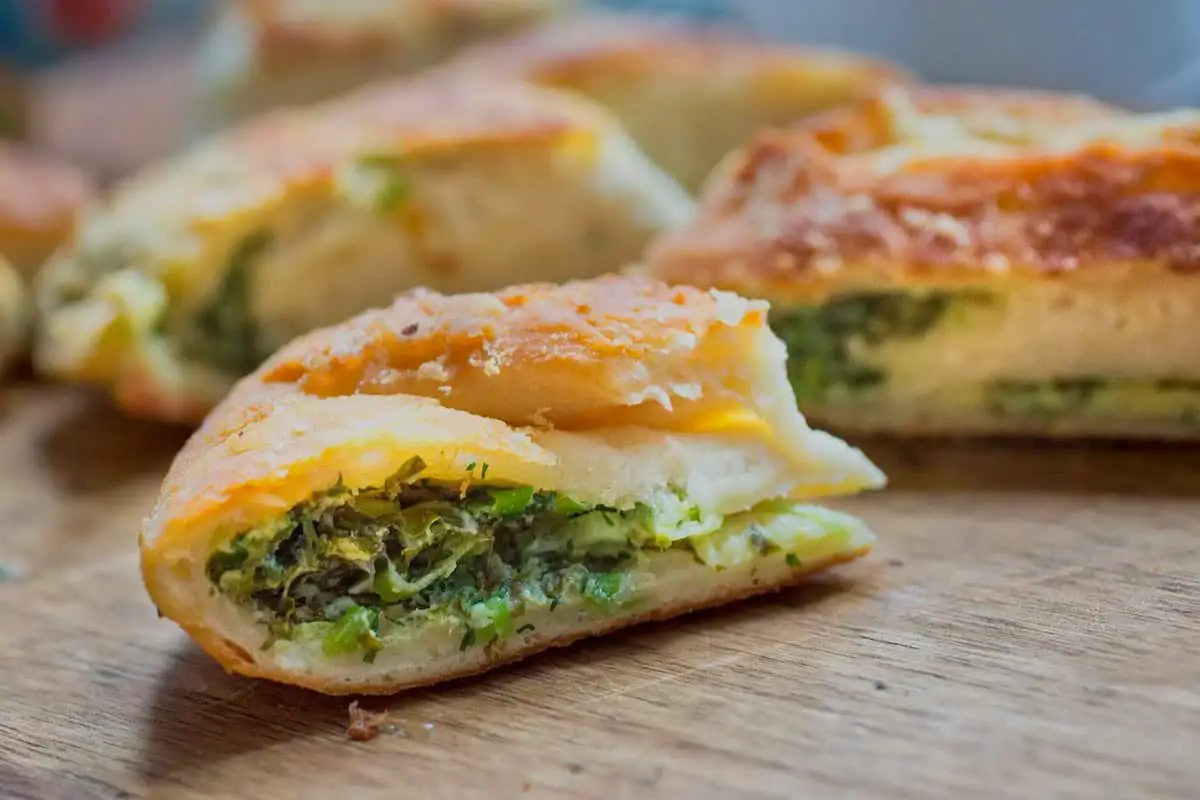 Kefir, a traditional Russian fermented milk drink, adds tenderness to the dough for these flakey Moldovan flatbreads, stuffed with dill, scallions, and sorrel—the perfect starter for a large picnic or as an afternoon snack. If you don't have access to kefir, simply substitute 3/4 cup natural plain yogurt mixed with 1/4 cup water.
"I found this Moldovan appetizer from Recipes Wiki. We have some good friends from Moldova that just moved back there and I wish I had gotten some more Moldovan recipes from them before they left."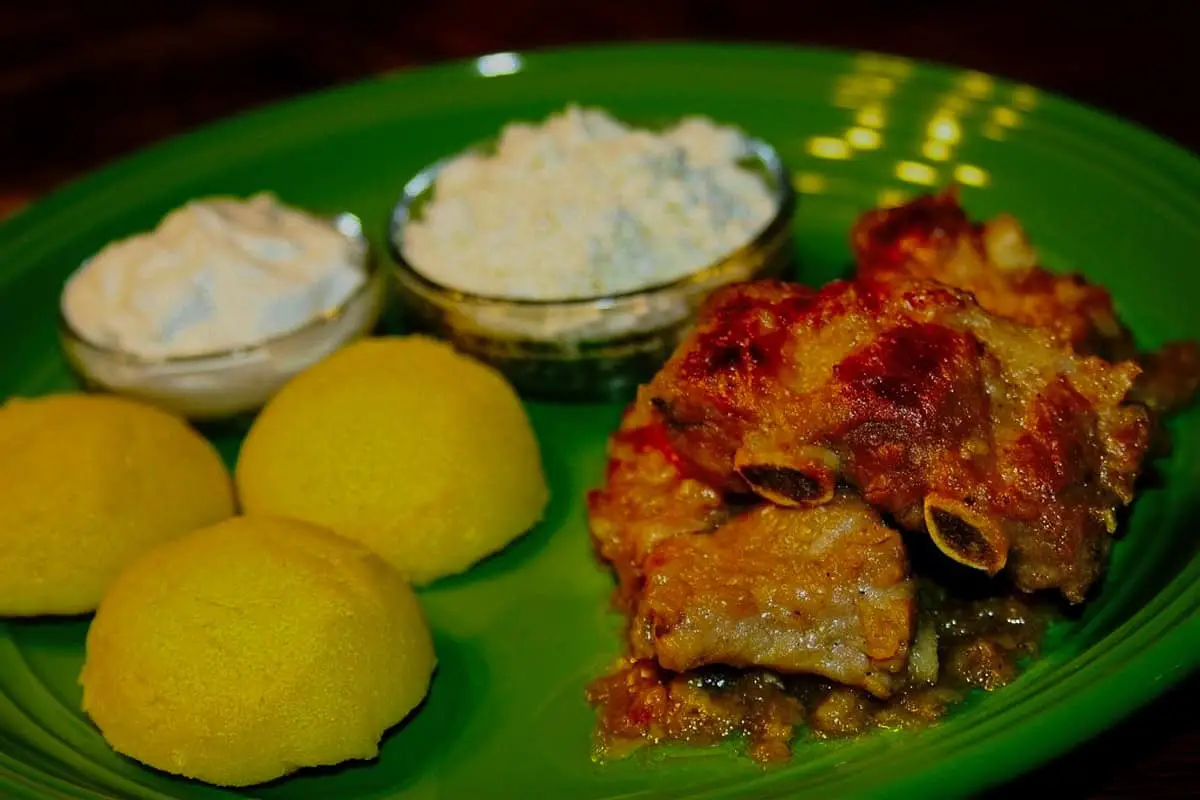 Moldova until recently was highly agricultural and this is reflected in its traditional cuisine.
The Hirshon Moldovan Friptura din Costita de Porc – is not only a traditional Moldovan recipe, it is one of the most popular as well. Pork ribs cooked in beer with onions, the cooked onions add a sweetness to the meat, making it truly delicious!
I've added a range of fresh herbs to add even more flavor to this classic Moldova food.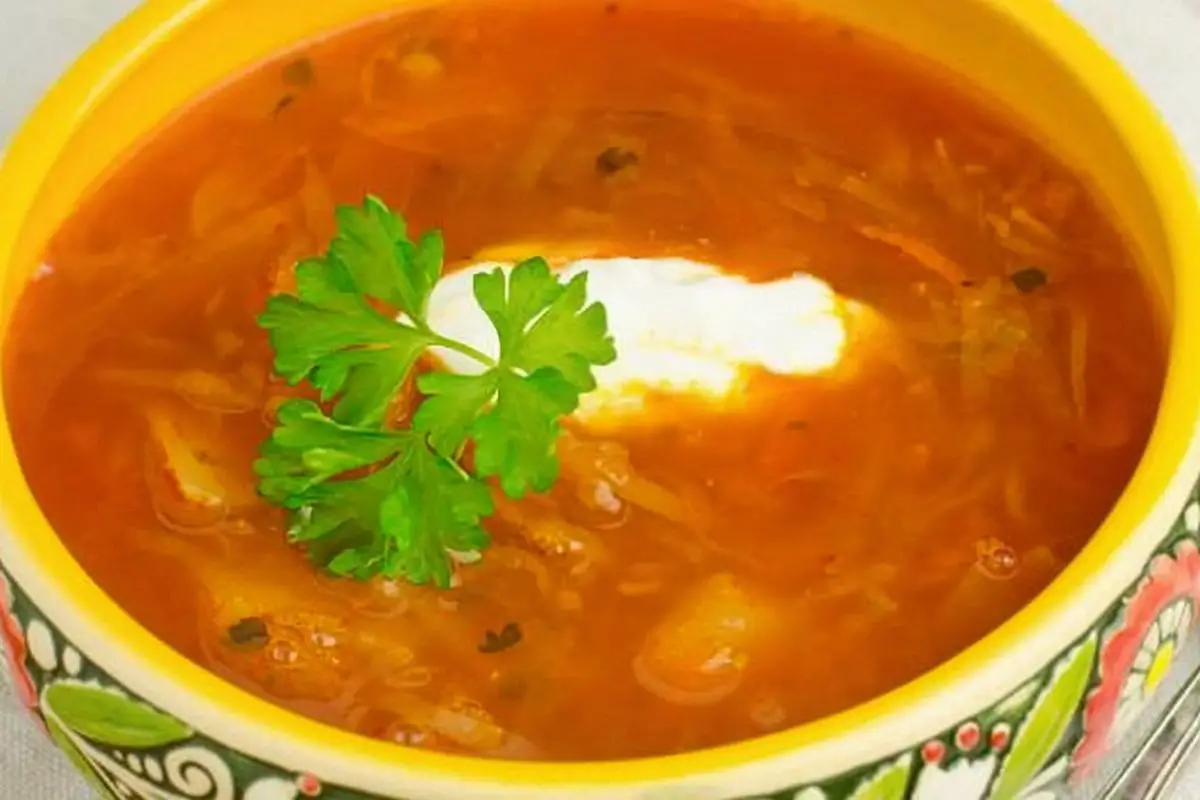 Borscht or barszcz is a sour soup common in Eastern Europe and Northern Asia. In English, the word "borscht" is most often associated with the soup's variant of Ukrainian origin, made with red beetroots as one of the main ingredients, which give the dish its distinctive red color.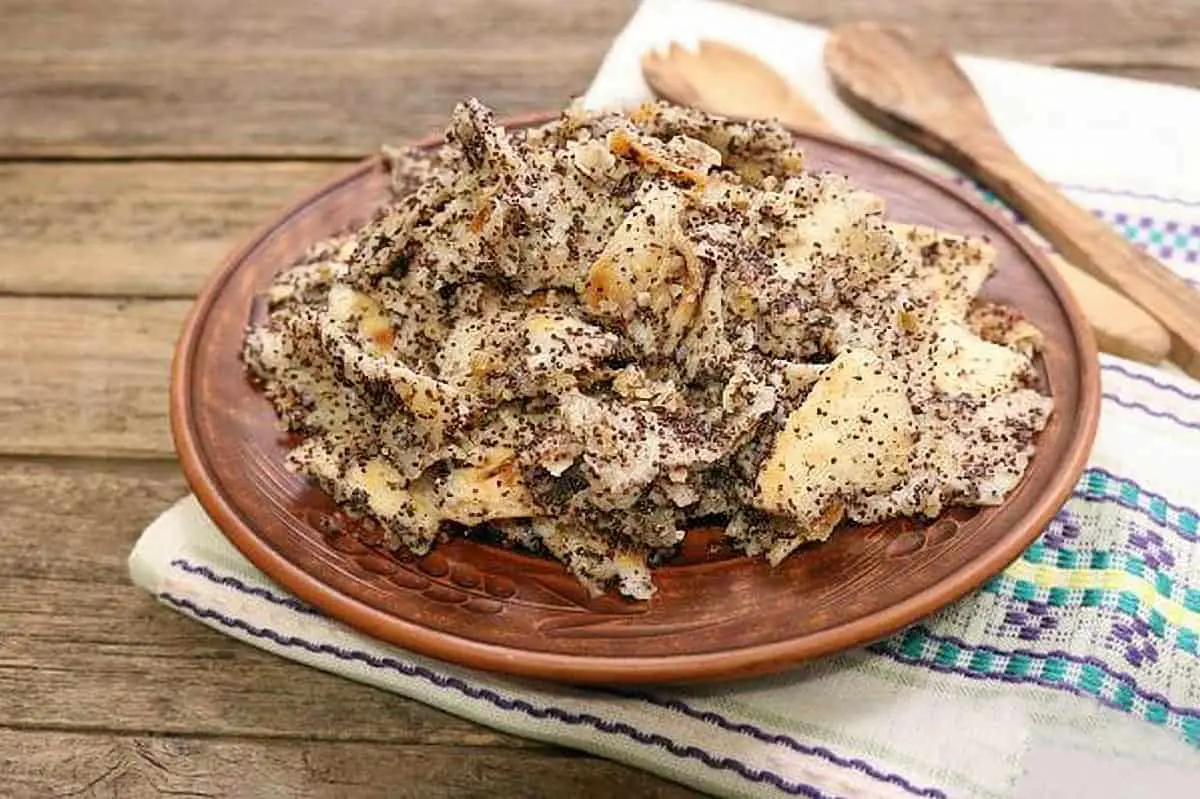 Another one of my childhood desserts is the poppy seed pita. My grandmother would make the pitas when she'd start the fire in the stove and would bake them directly on the stove top. Usually, this is one of the basic desserts of a memorial meal in the north of Moldova.
I managed to recreate the taste and flavor of fried dough using a classic pan. What's most important is to be patient and brown the dough cakes well over high heat.
From the quantities below you will get a fairly generous amount of poppy seed pita. You can make only half if it's your first try. Serve warm immediately, but also cold from the refrigerator will have the same success. These fasting cakes are very delicious, bringing the taste of home.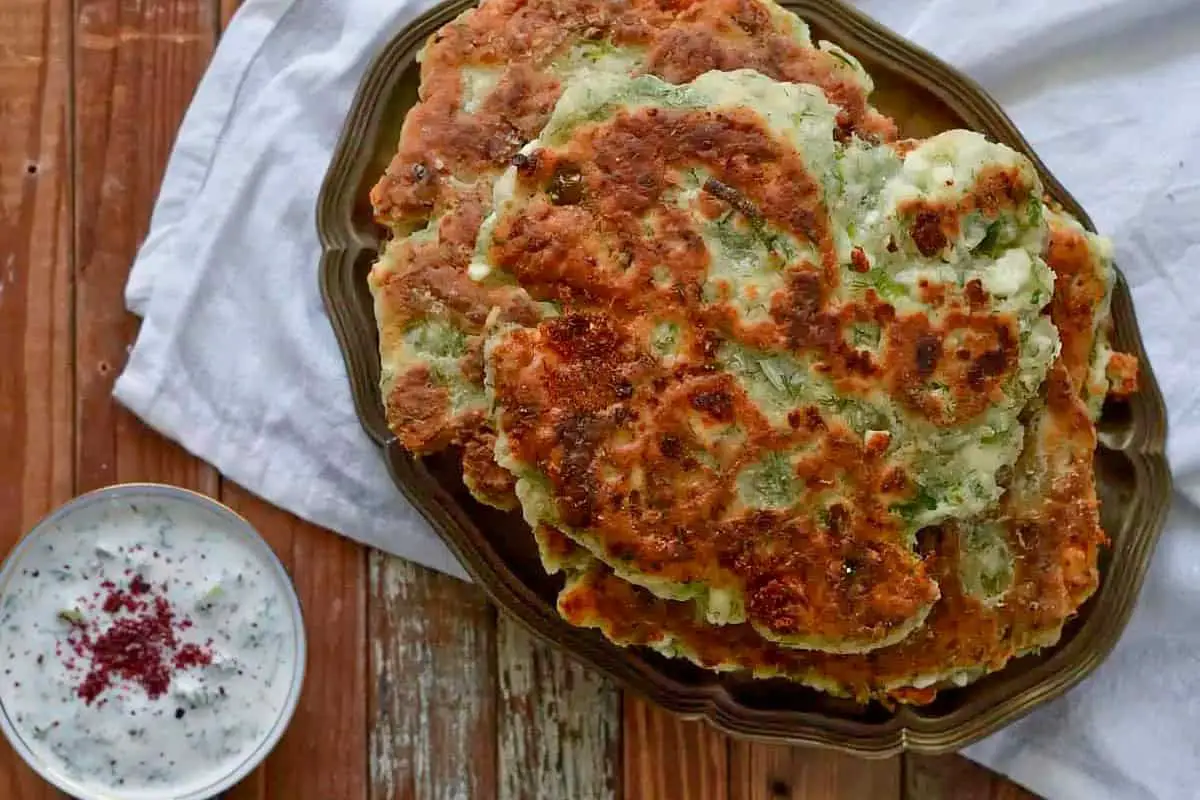 The beloved Eastern European flavor combo of salty feta and grassy herbs in a chewy dough makes these flatbreads perfect for springtime nomming. The base of this dough is kefir, a sour dairy product commonly found in Eastern European cuisines. It gives baked – or in this case, fried – goods a tangy flavor and pillowy texture.
What makes these flatbreads 'lazy', you ask? Traditionally, the feta and herbs are meant to be a filling for a savory hand pie, but in the spirit of saving time, the filling is mixed straight into the dough. Paired with a simple kefir-yogurt dip, these flatbreads are turned into a complete meal.
Aromatic, chewy and satisfying, this is pretty much my new favorite food. The yeast-free dough is very hard to mess up, so I hope this Moldovan recipe will help you usher in spring as much as it helped me.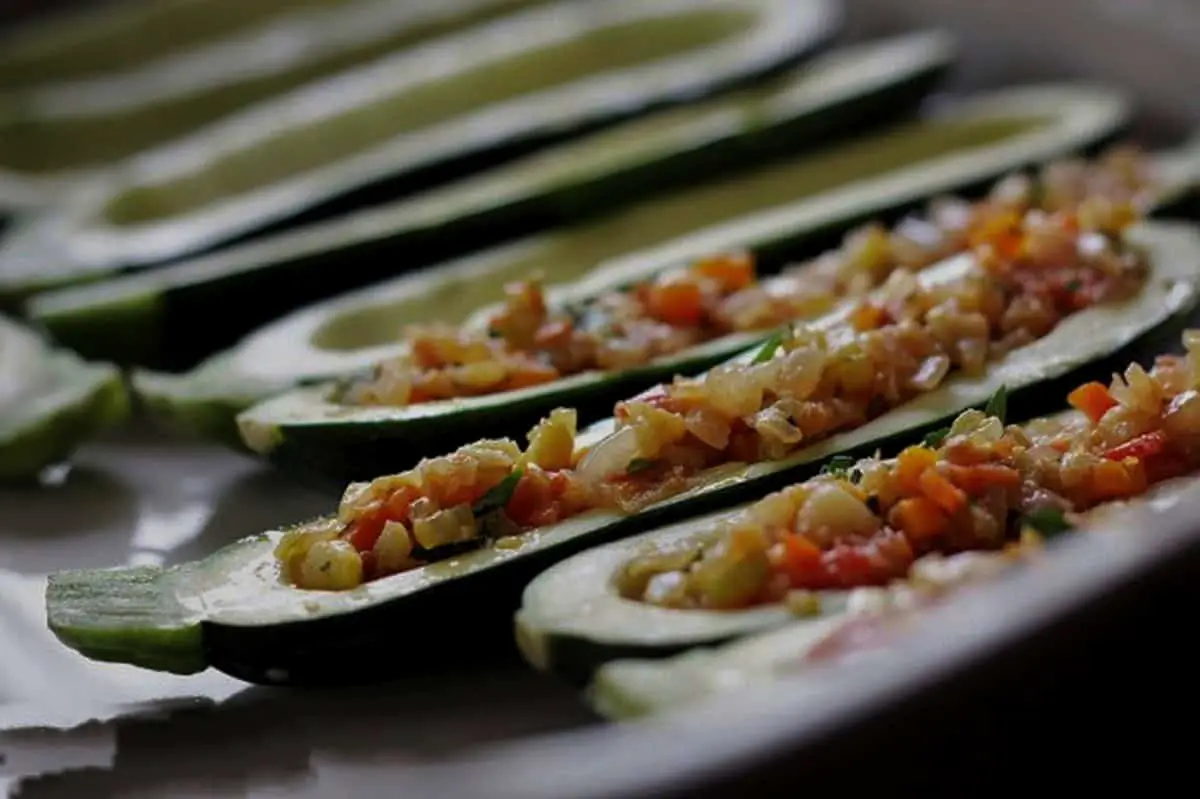 While you're there I'd like you to plant a tiny sprout that will one day grow up into one hundred dream boats. One hundred zucchini boats that will set your mind to sail and carry your heart to Moldova. You'll be able to bring anyone you like along for the ride.
Most authentic Moldovan recipes call for tomato juice mixed with a spoonful or two of vinegar on the bottom of you casserole pan. Instead I opted for a plain tomato sauce to add textural oomph, but the choice is yours. Also, if you use large zucchini you might need to make more stuffing than I did – just double the recipe (leftovers will be great on rice).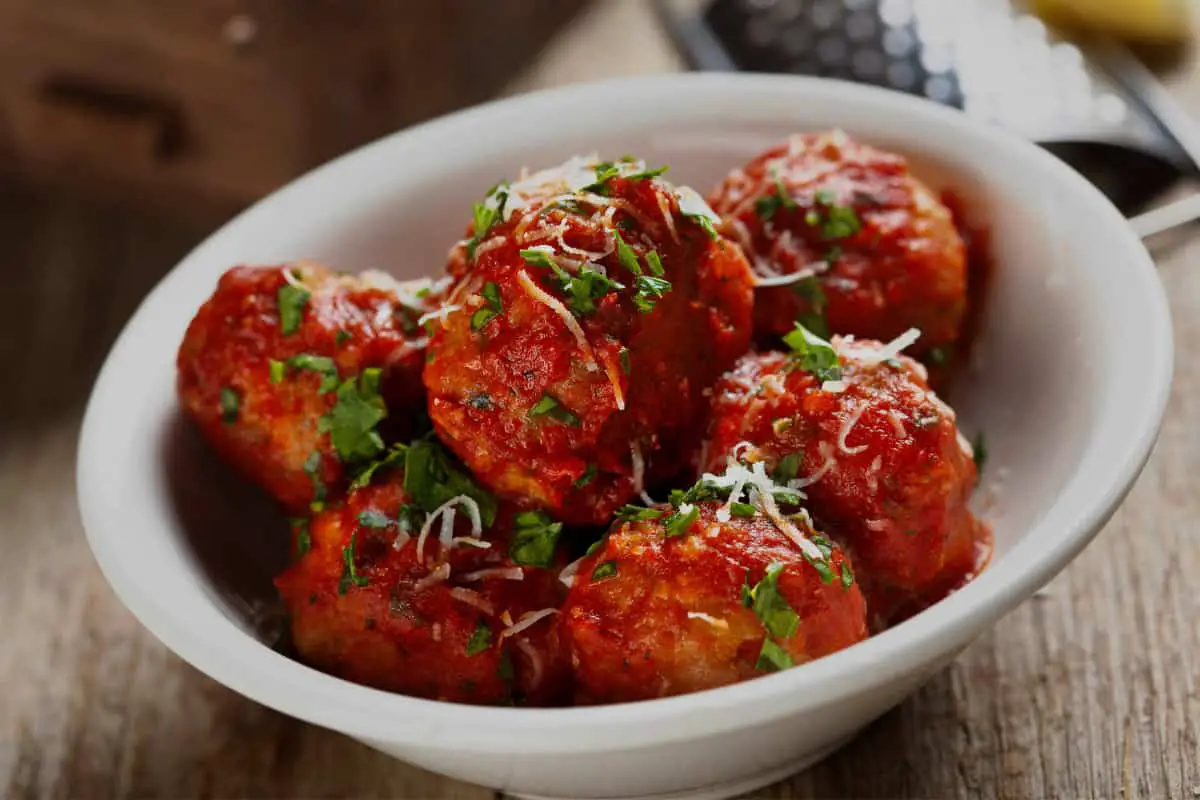 "Meatballs that are simmered in a garlicky sauce with red peppers, tomatoes and other vegetables. Serve with polenta, rice or noodles and a salad."
Meatballs are popular all around the world, I can imagine that there is hardly any country that doesn't have a traditional Moldovan recipe. These are the Romanian meatballs, the way my grandmother used to make them, the best chiftele ever! Of course, that is something every Romanian would say about their grandma/mother's meatballs… But these are really amazing, trust me on that!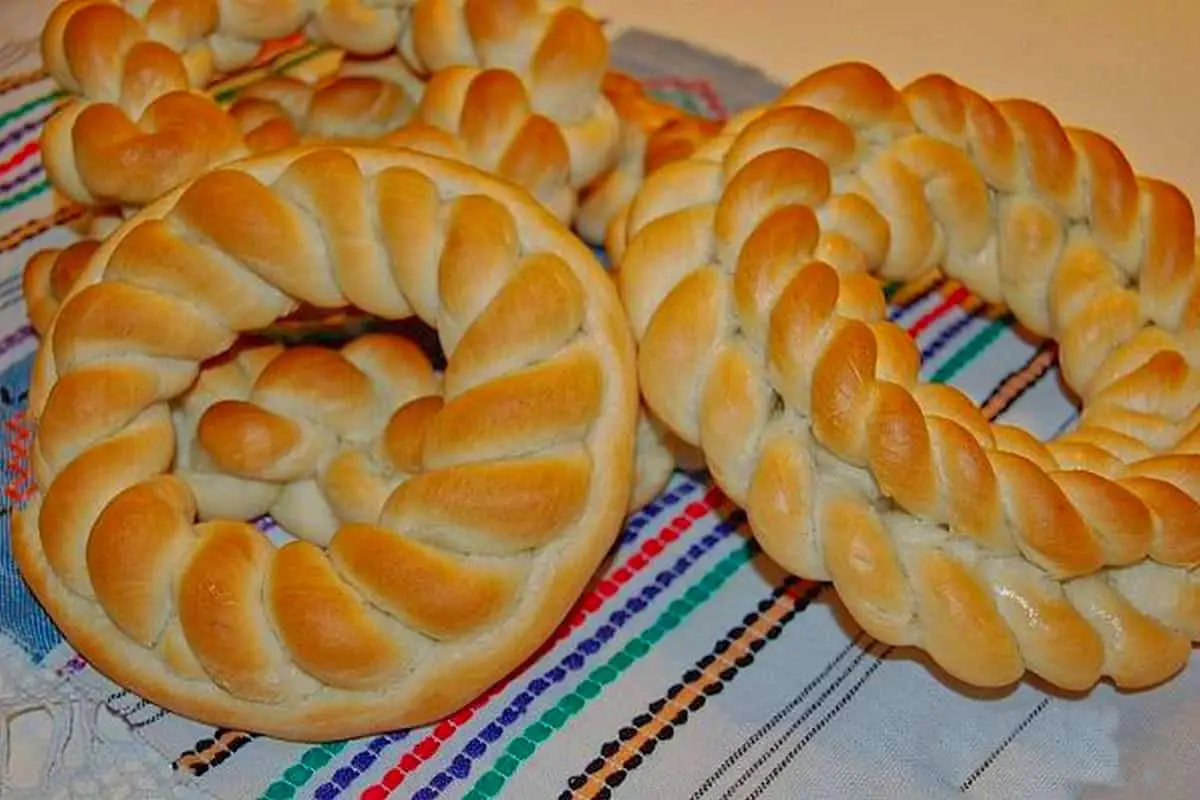 I understand that for many of you the holidays are over, today is the first day of work and I wish you a lot of strength and strength to come back and get back to normal.
But today is Christmas Eve at my house, at my parents' house – it is held in the old style, it is celebrated on January 6-7 – we sing carols, guests, etc. On this occasion, every year I cook something that reminds me of home traditions – boiled wheat, I make some pies, Moldovan Sarmale and of course COLACI.
The tradition of rolls comes from my grandmother – 20 years ago I used to go to her 1-2 days before and help her make bread and COLACI for carolers. It was not about 3-4 bread as you can see in the pictures – we were making 3 fire-ovens, they are kneaded at night so that in the morning the rolls are already in the oven.
This Moldovan Cheese Pie is a savory pie filled with cheese and dill. It can be prepared in advance and baked frozen. Perfect as an appetizer or main dish.
Moldovan pie with bryndza cheese – a Moldovan recipe for the cooking of Moldovan cuisine, the filling for the pie is made from mashed potatoes and feta cheese.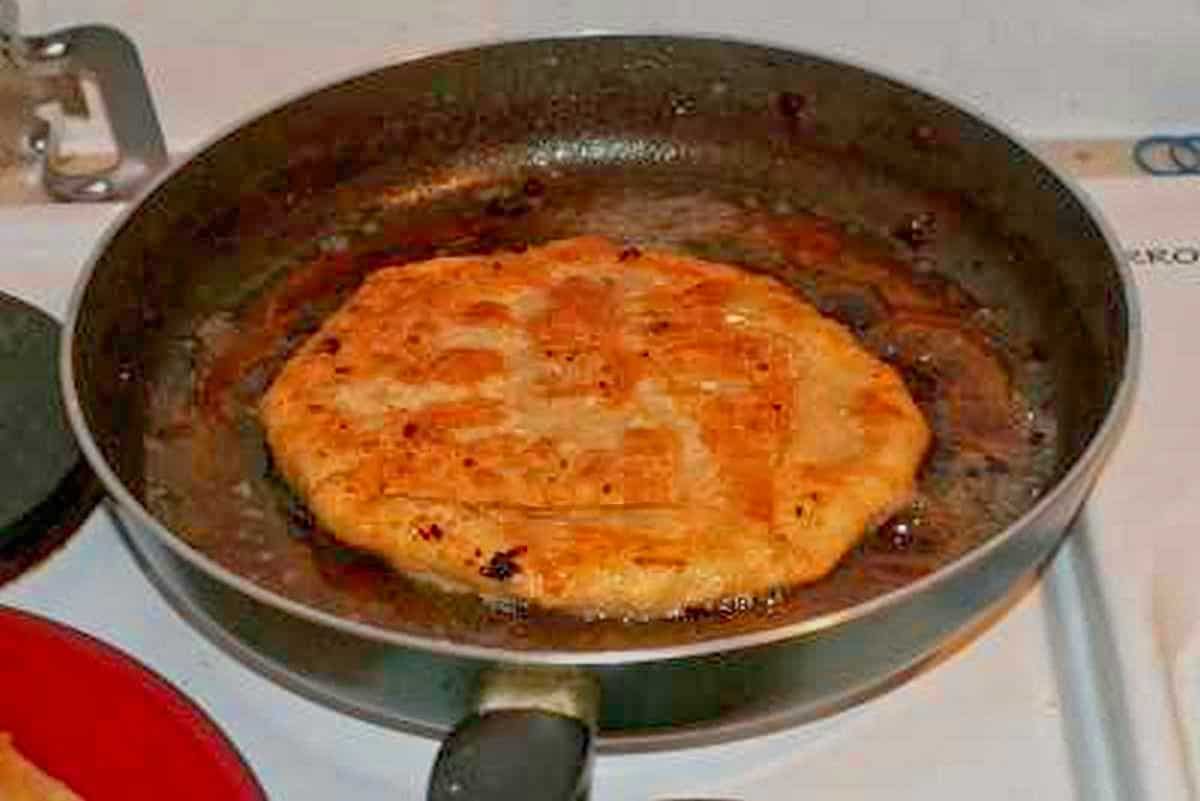 The Moldovan name is Placinta, which means "Pie". This pan-fried pie is a life saver is you have unexpected guests or simply looking for some comfort food that is made of whatever you can dig up in your fridge.
Vertuta or Savory Strudels are a Romanian and Moldavian specialty. My aunt Vera taught me how to make them; she is the pastry queen. Irresistibly delicious! Vertutas are perfect as an appetizer, snack, or simply with cup of tea. This Moldovan recipe will take you to an adventure beyond packaged phyllo dough.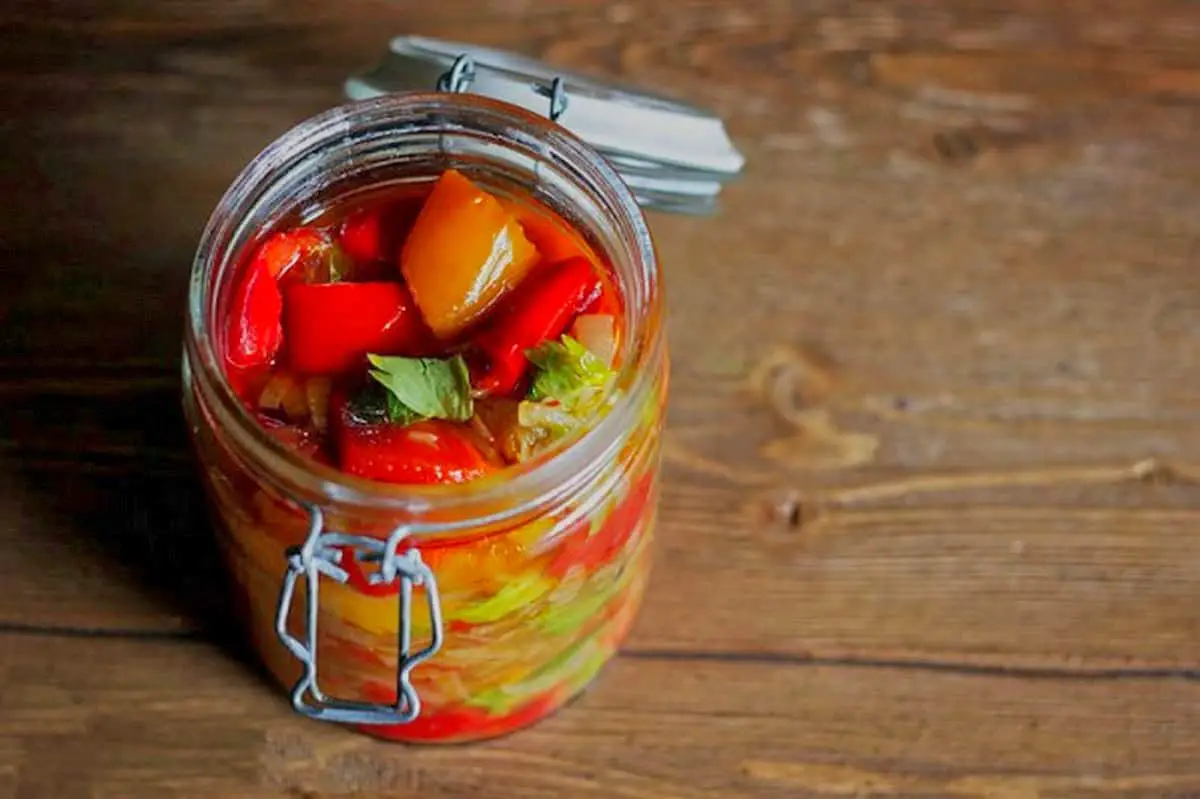 Logistically speaking, peppers make for really great dinners. They're healthy. They're big on sweet, juicy flavor. The don't go bad quickly. And they go with nearly anything. But when you have a veggie garden, figuring out how to use up all your peppers can be a nightmare. Heck, even if you don't garden it can be a challenge to take advantage of the fresh produce at the market (hello, sale prices!).
Today, thanks to Moldova, we're going to solve that.
We've already had several great Moldovan recipe on the blog, including Stuffed Peppers, Ratatouille, and Muhammara (the craziest roasted red pepper dip you've ever dipped). With today's Moldovan Preserved Peppers you can jar your peppers and enjoy them all year round.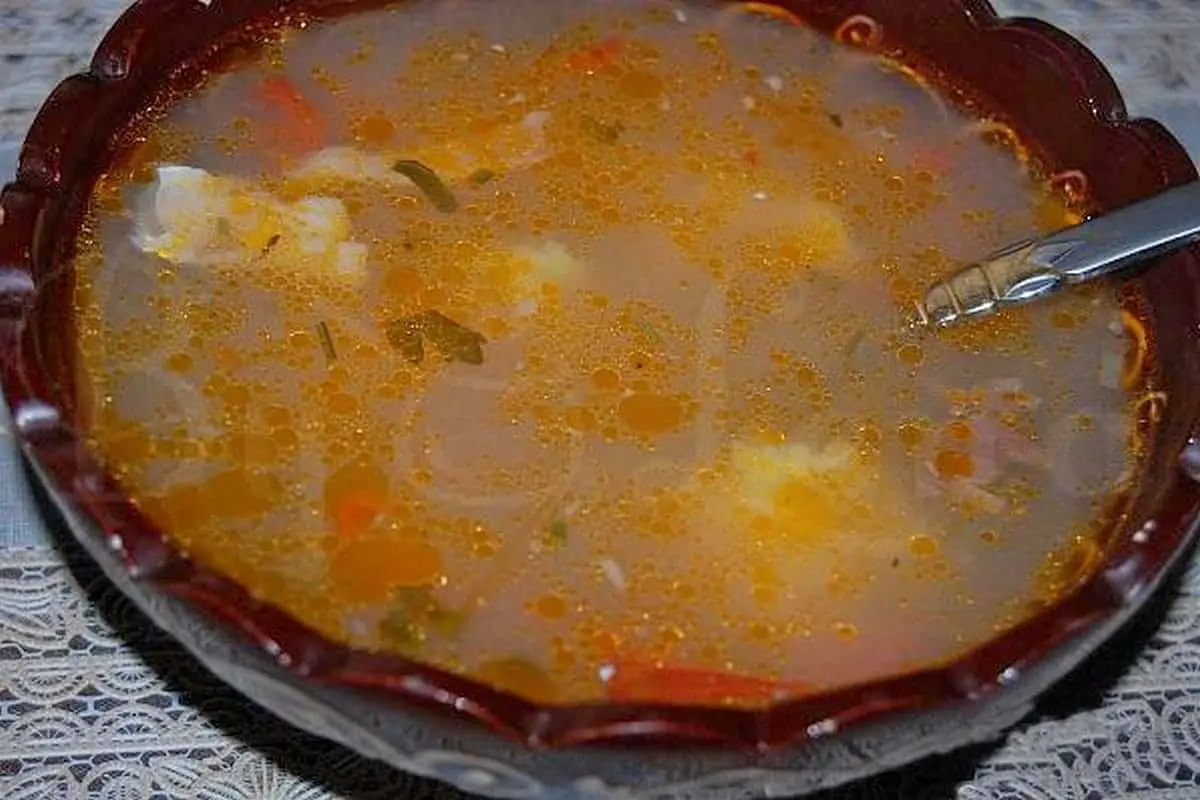 At home, we used to call it "borscht with groats". It's the soup recipe we have from my grandmother – absolutely delicious, sour, aromatic and usually served with Mămăligă – Moldovan Polenta.
I had a big problem with the Moldovan recipe. I knew of it, I remembered its taste but not the steps. I tried to improvise a couple of times. The result was similar, but still not the same as my grandmother's. Until I had the idea of visiting my aunt (she still remembers some of the things my grandmother used to do). Of course, I found the mistake and, this time, the soup turned out perfectly.
My father had this dream to eat soup with corn groats just like his mother used to make. Well, when I made the correct Moldovan recipe (in the pictures below), after the first spoon, he was impressed and very happy. So was I because I managed to "resurrect" another old and traditional Moldovan recipe, with memories from my childhood time spent with my grandmother.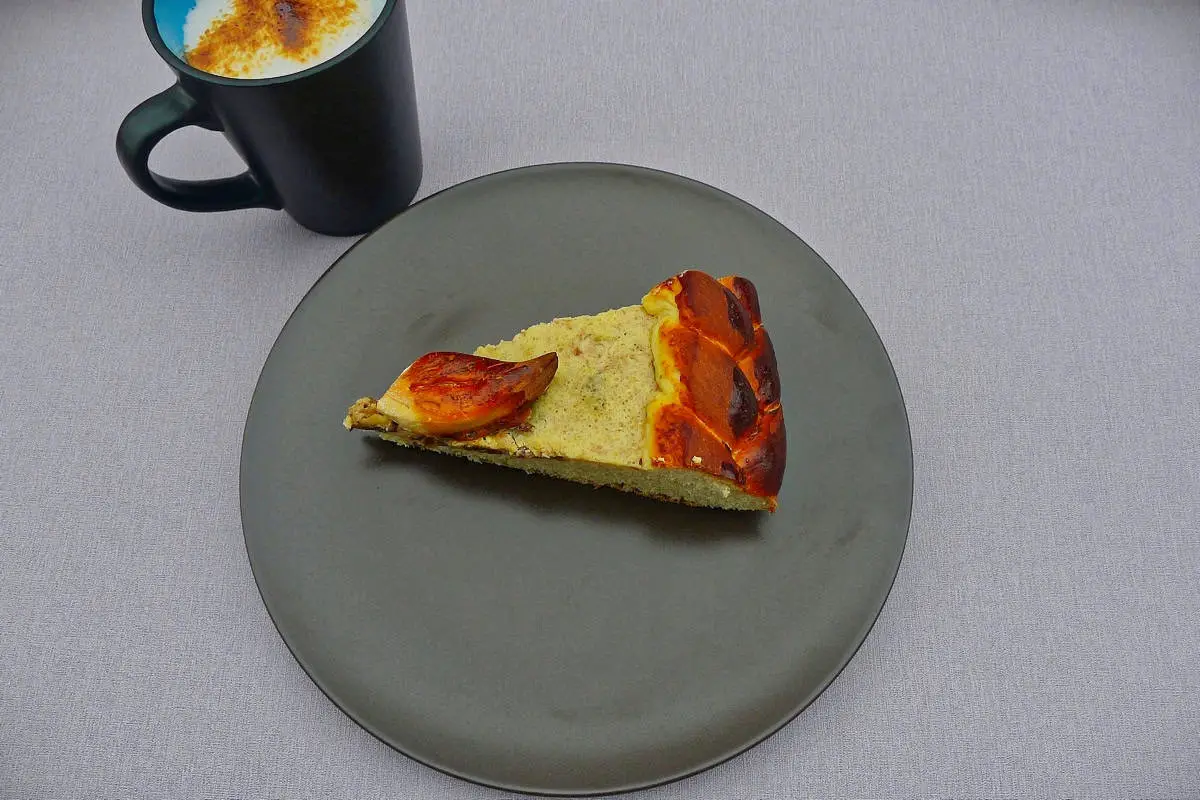 Pasca is a liturgy. It has its secrets, its mood and its rules. Moldovan women force themselves to focus and prepare with love and care, in a warm kitchen where the doors are not slammed and where there should be no drafts (the dough would not rise!) Finally, the ceremony of preparation of the dough should be done by a hostess, pure in her body and peaceful in her soul. Because if the cake is not a success, she would have broken an ancestral rule…
Pasca must be round, like the sun. Baking is a sacred and mysterious action that Moldovan women perform with love and piety. They say that the cake is good only if the woman who baked it is calm and especially if there is peace in her home! That's what they say! What chances are we leaving to the homes where spouses argue all the time? The story doesn't tell…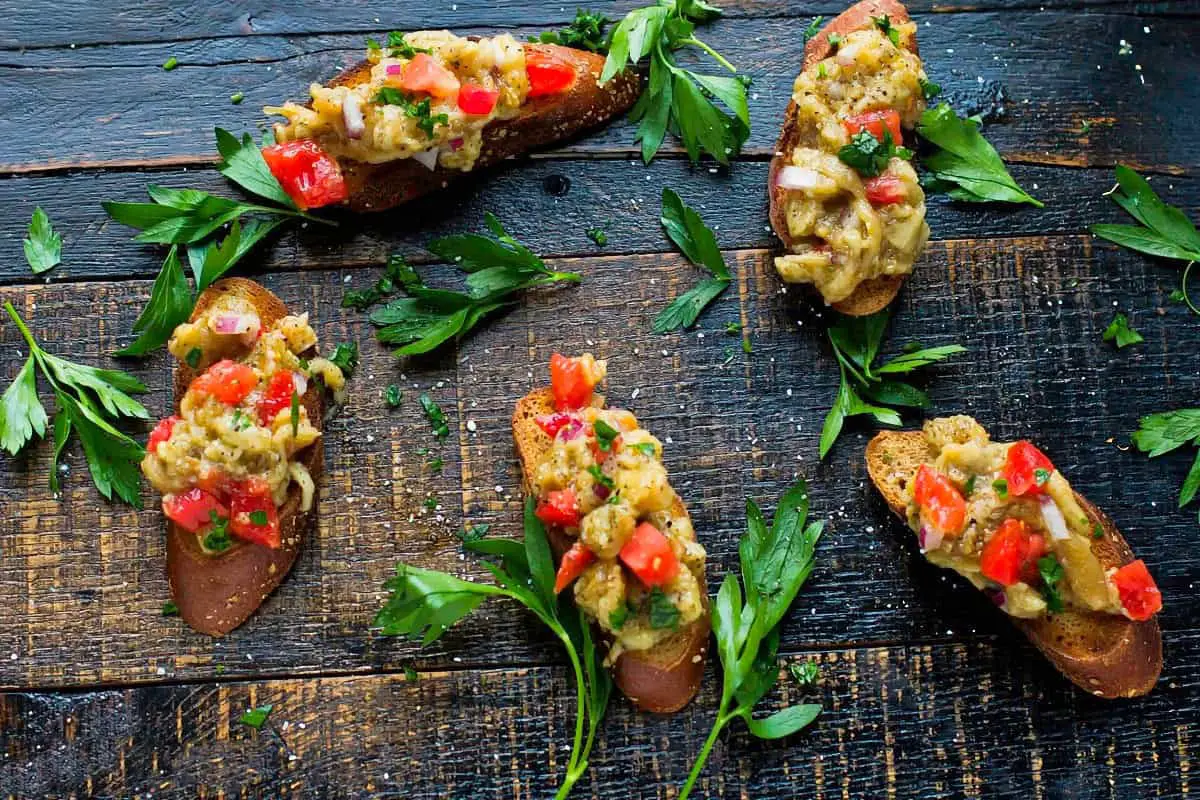 This roasted eggplant salad is a perfect snack or salad for any time! Filled with smoky eggplant and juicy tomatoes, this salad is great spread over some crusty bread or as a side to any meal!
Babushka won the battle of food on occasion, receiving a standing ovation from the family, knowing what a difficult little monster I could be when it came to anything foreign tasting. My babushka had a recipe box in her head full of Romanian, Moldovan, Russian and Jewish recipes. If the rest of the family loved a recipe I was sure to hate it and the case was closed.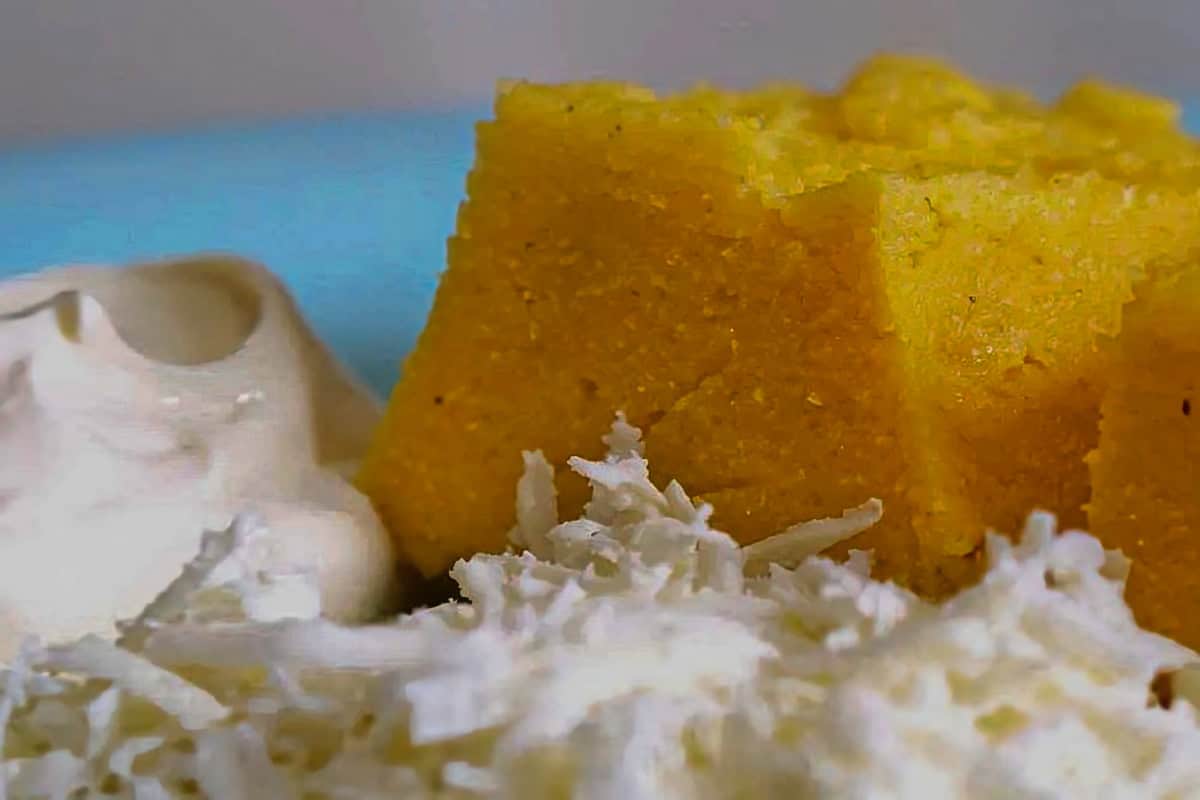 Mamaliga is so easy to make, but so delicious! You only need three main ingredients: water, cornmeal, and salt. Butter is optional. A Moldova food that captures the very essence of resourceful, humble, and wholesome Moldovan home cooking, Mamaliga has been one of the go-to staples to feed Moldovan families a hearty meal for generations.
The Moldova recipe that is popular in Romanian cuisine and Moldovan cuisine, along with other Eastern European and Balkan cuisines. In Moldova, everyone has a family recipe, and everyone swears theirs is the best. Here, I give you my beloved mother's Moldovan recipe.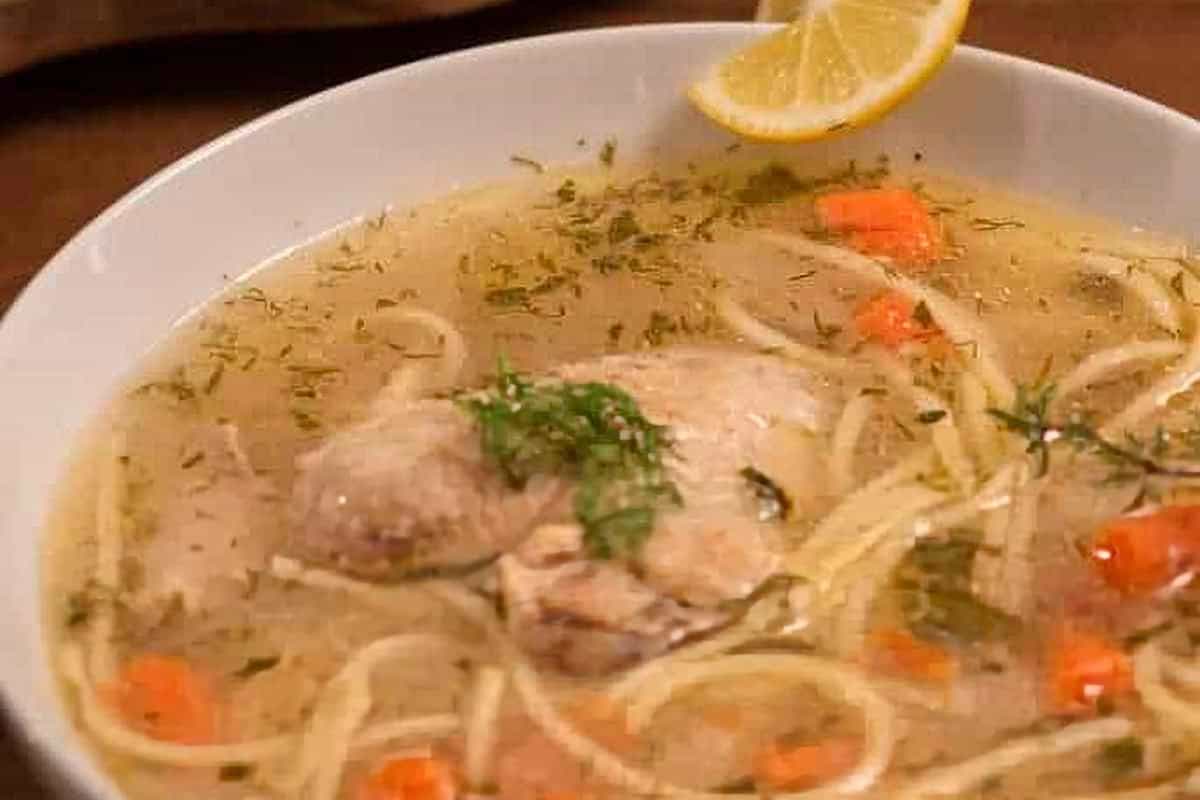 Moldovan Zeama is an outstanding version of chicken soup. It is served throughout the year and very popular throughout the country. Perhaps that is because it is a well-known hangover cure and Moldovans love their wine. Skilled Moldovan home cooks make the thin egg noodles from scratch that look like spaghetti noodles which is what I used for the dish.
The broth is made by cooking the chicken with some veggies and flavor is added with the addition of parsley, dill and lovage. Lovage is not easily found so a good alternative would be celery leaf. This Moldovan delight is perfect on a cold winter night or morning and was awesome paired with cornbread.
---
You May Want to Join Our Boondocking Group on Facebook For More Information
You May Want to Join Our Campfire Recipes Group on Facebook For More Information
For More Photos Visit Our Instagram at World Recipes Daily – Our Big Escape
Discover our unique product testing journey at Our Big Escape. We bring real-world experiences and adventures into every review, ensuring authenticity and reliability. Dive into our process at
How We Test Products: A Journey of Discovery and Trust
, where every product is an adventure tested.